5th St. Market, Eugene, OR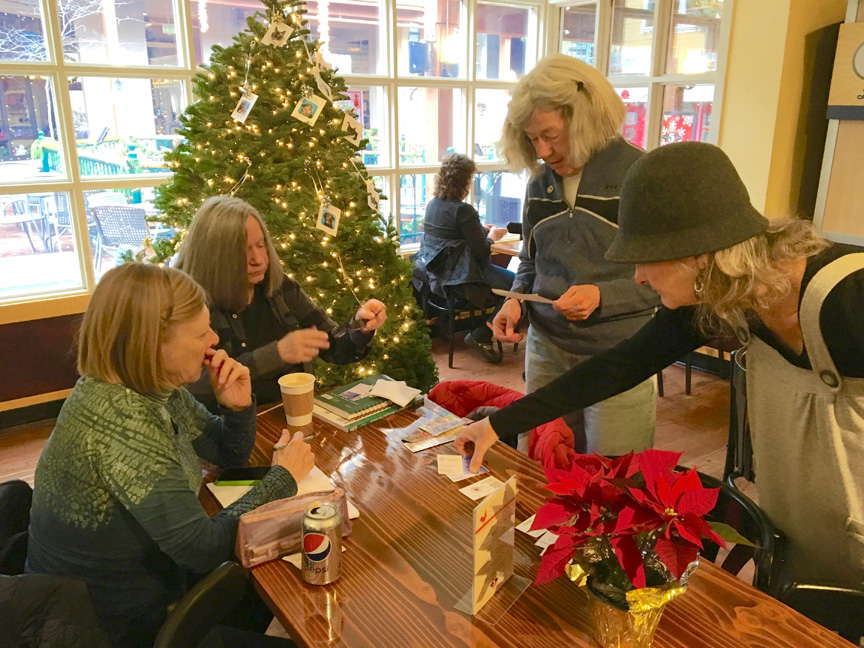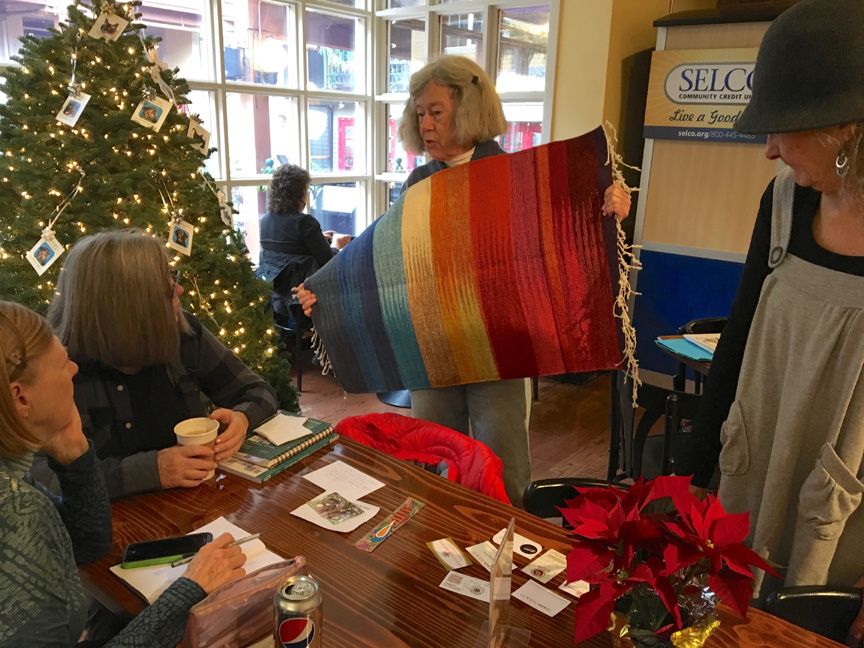 Nothing like sharing an exciting trip – here Joby shares information about the trip she & her husband just went on to Oaxaca, Mexico, while Barb Sh., Jan, & Sandy look on with interest…maybe we might want to go there, too!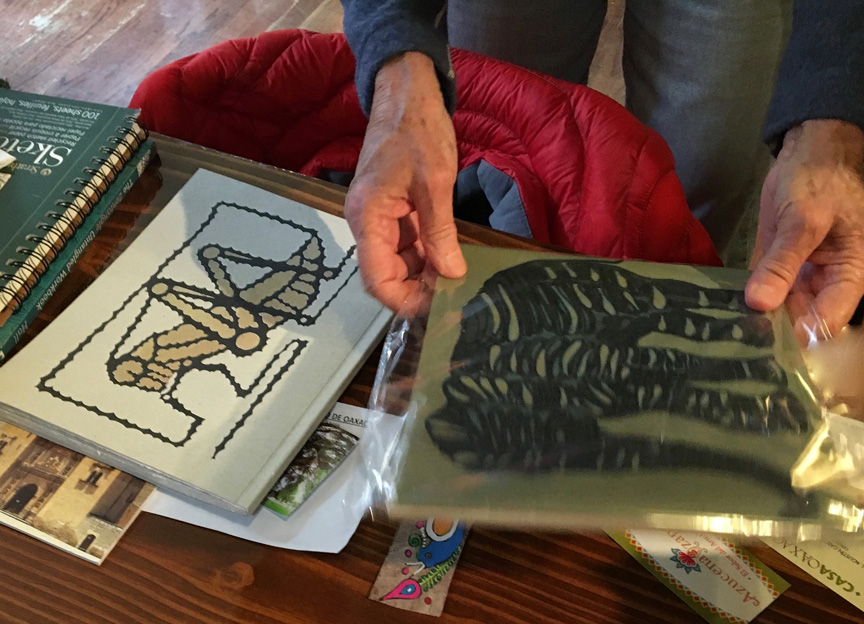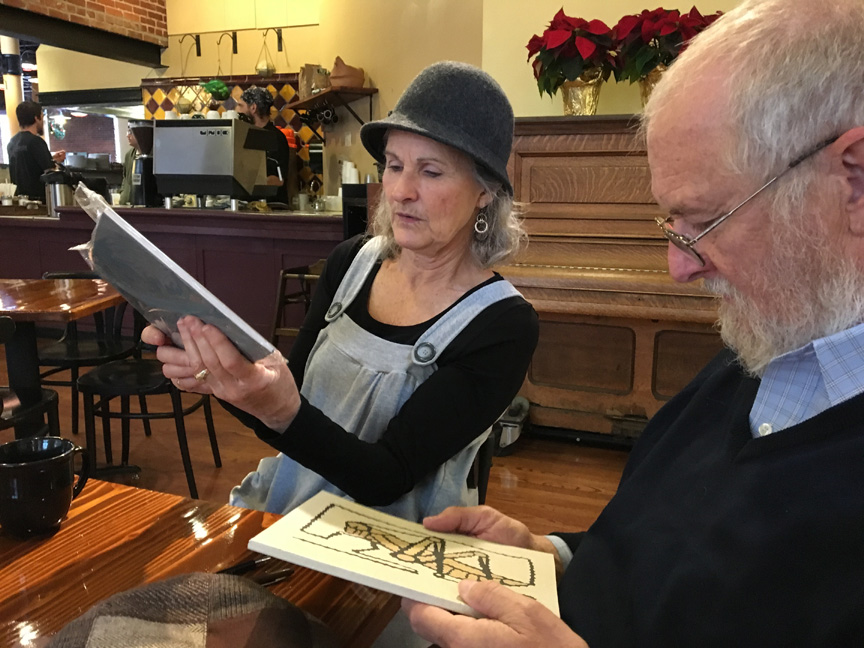 Among the treasures she brought back were handmade books, with handmade papers and block prints – Sandy & Ken were particularly interested.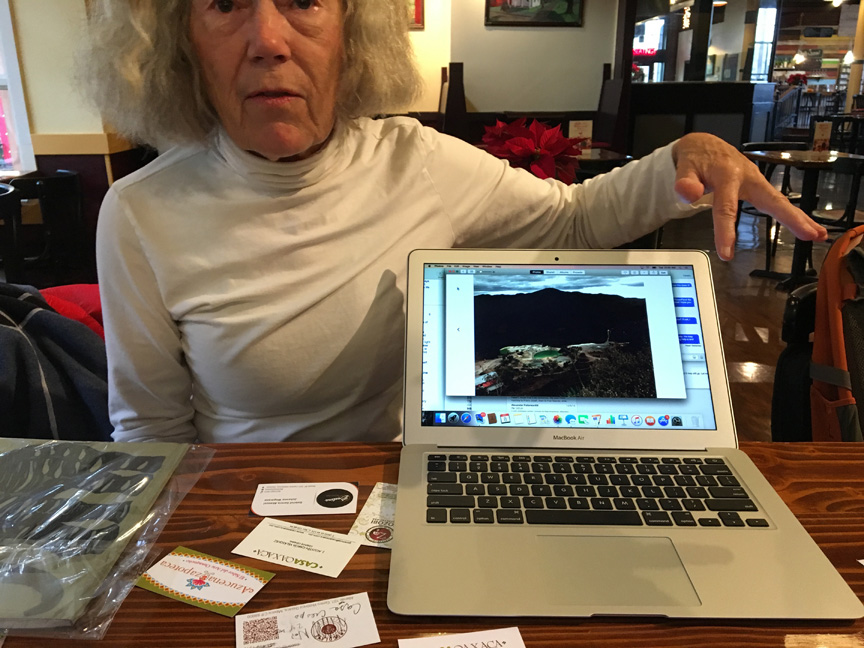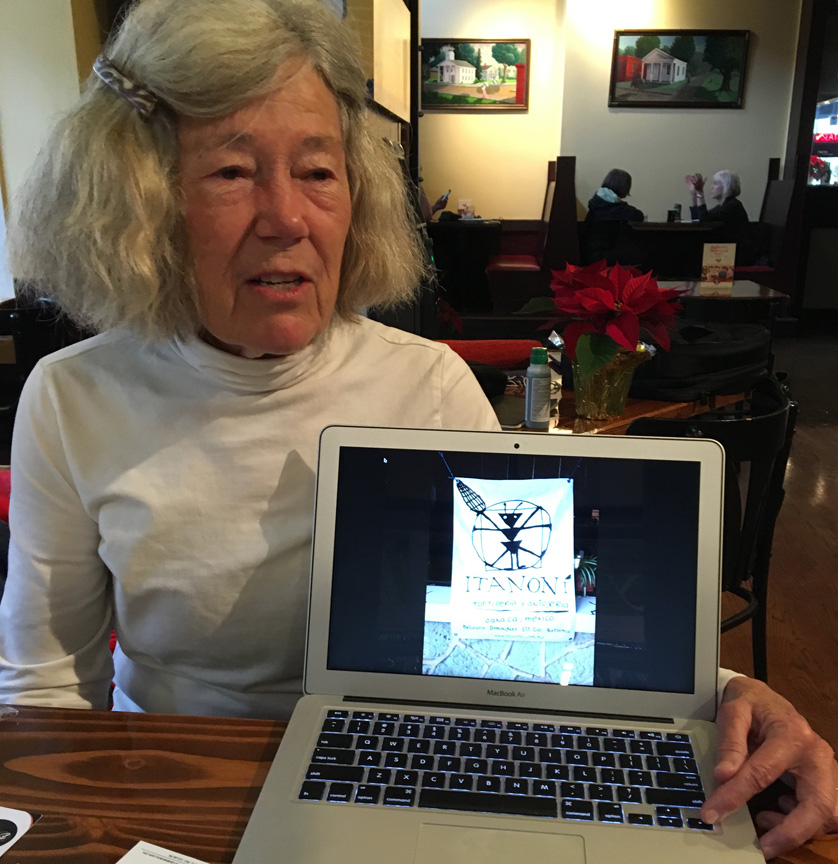 Of course there was a slide show, too, featuring landscape as well as charming designs. We were quite enchanted by her presentation.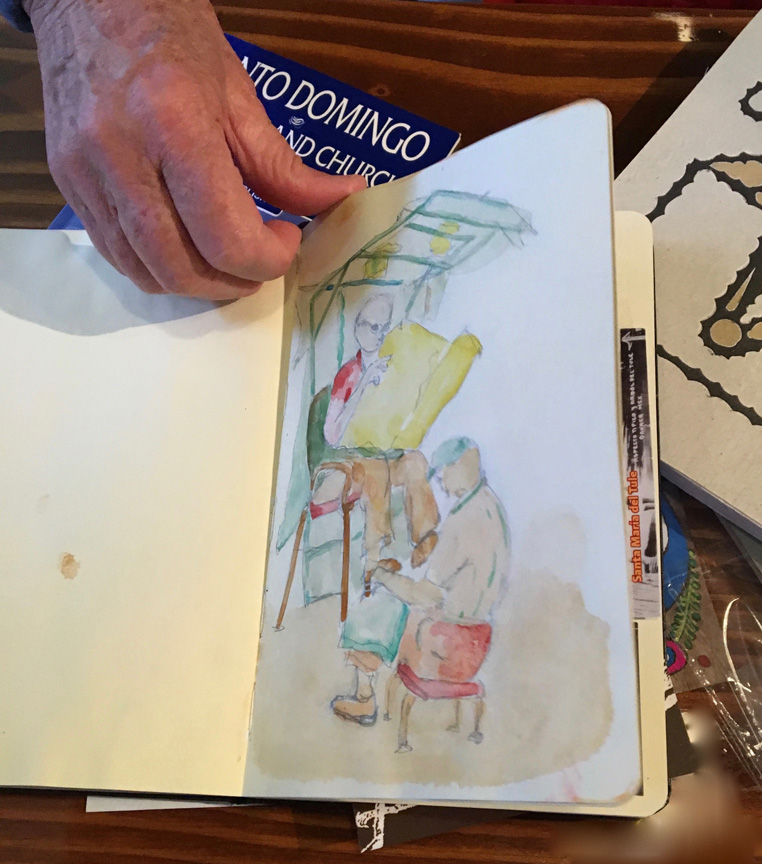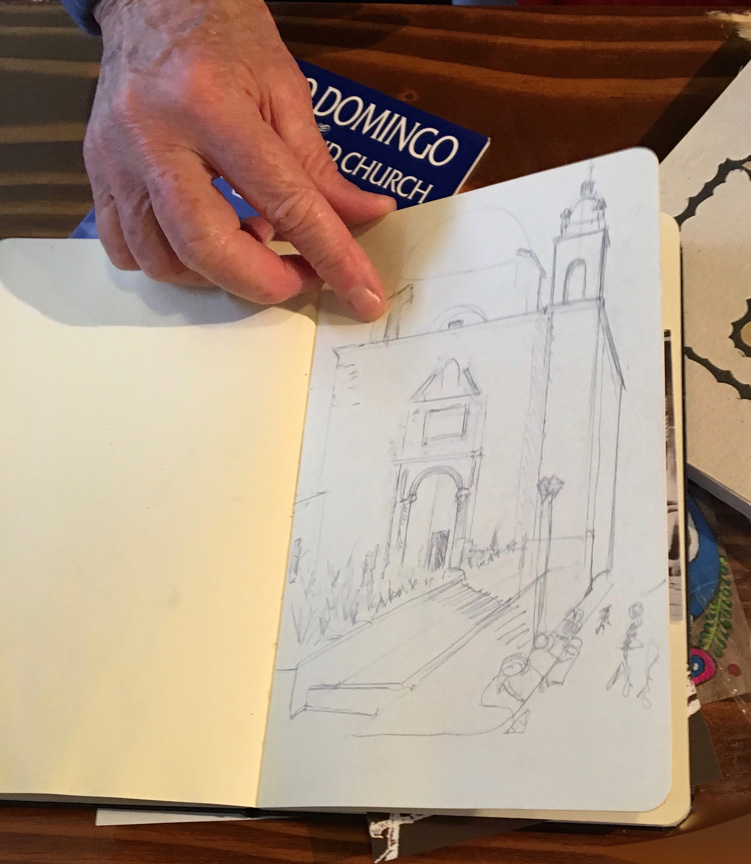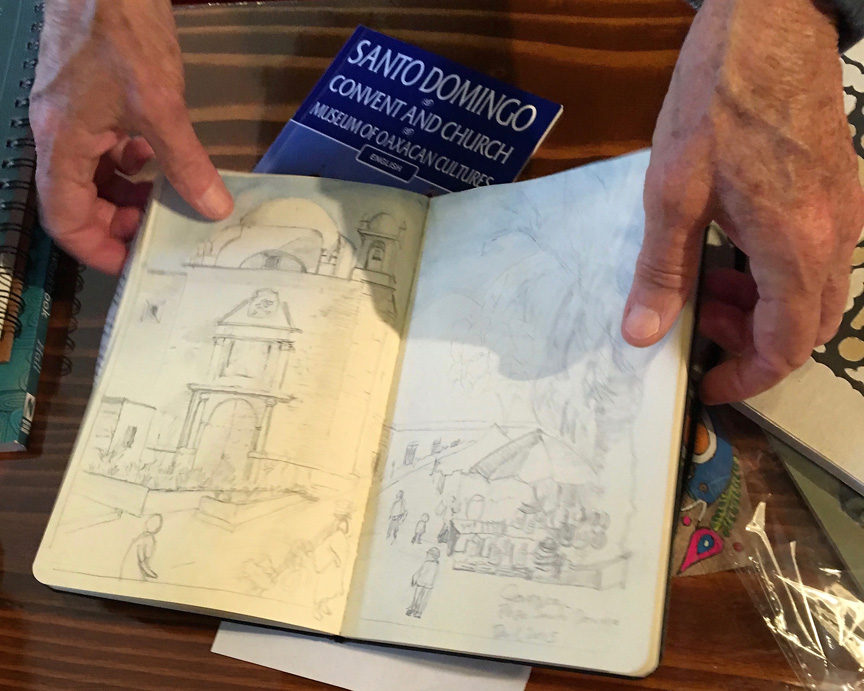 But best of all were Joby's sketches done while she was there.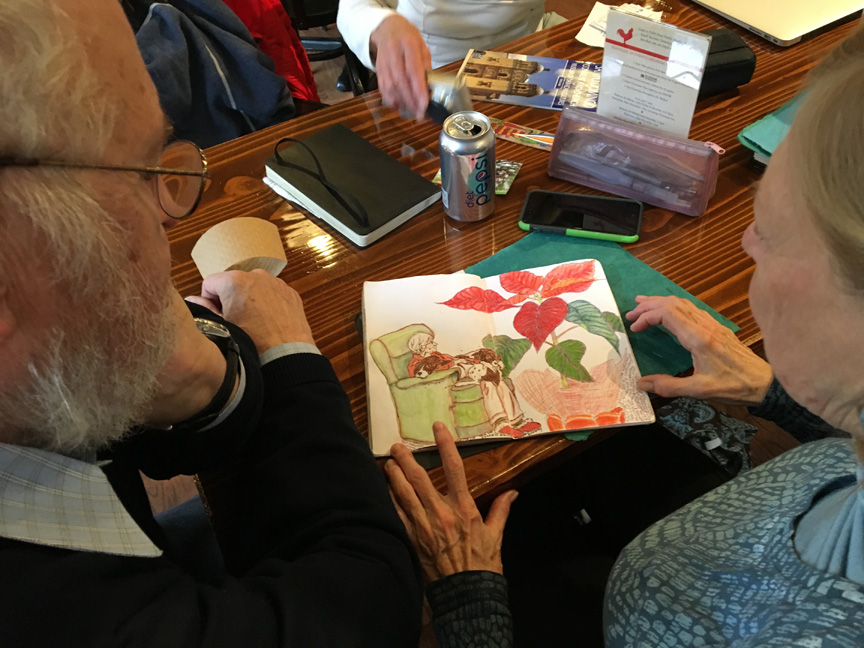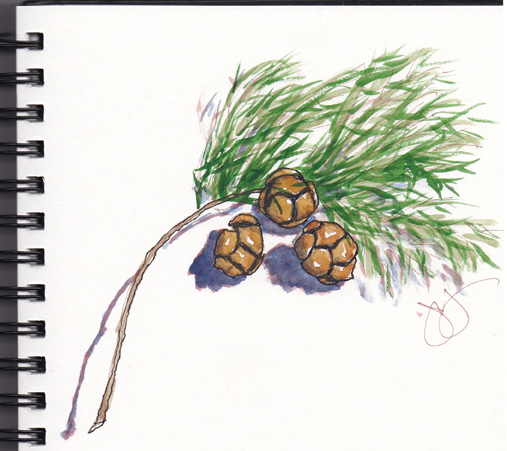 When Joby was done, Barb Shirk had the opportunity to share her latest sketchbook page with Ken. And here's the sketch Jane did today with artifacts gathered from the 5th St. Market stairs!