Market of Choice, 29th & Willamette, Eugene, OR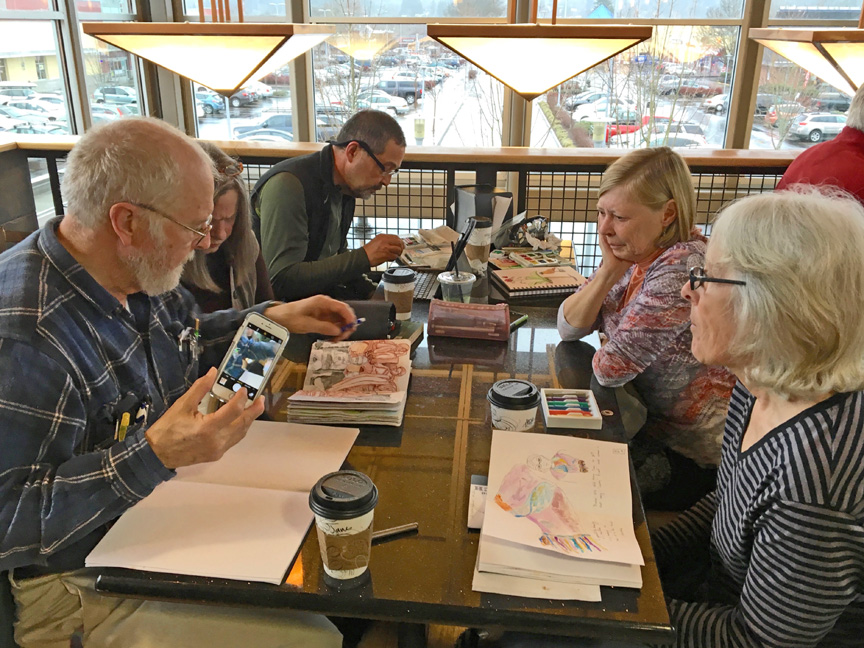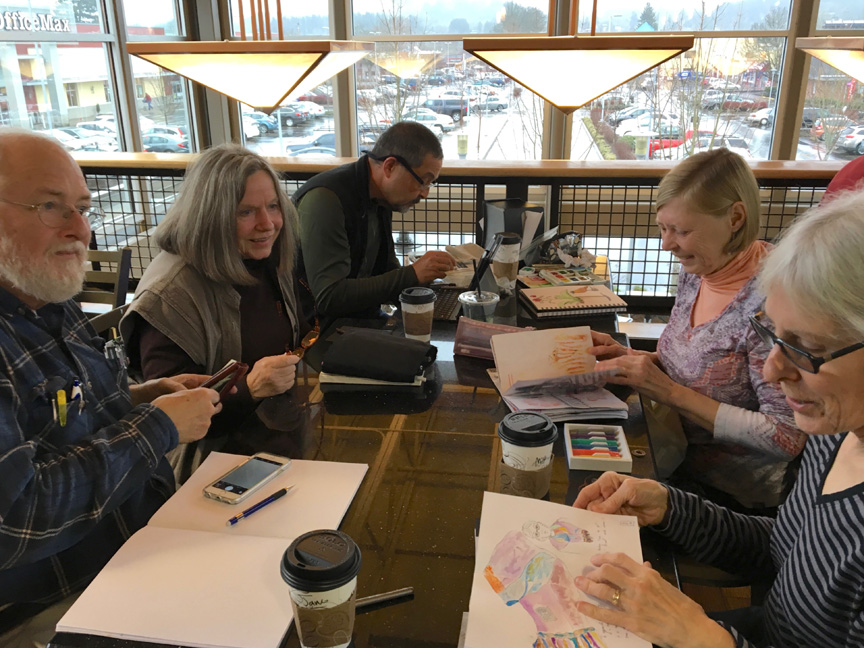 We were already busily at it when Ken showed up, but the activity always ratchets up when he's there – taking photos of Barb Shirk's work for his album of sketch samples, Jan looking on & cracking a joke, Hugh totally immersed in his return to sketching (a break from work), and Barb Sommers sharing her latest work.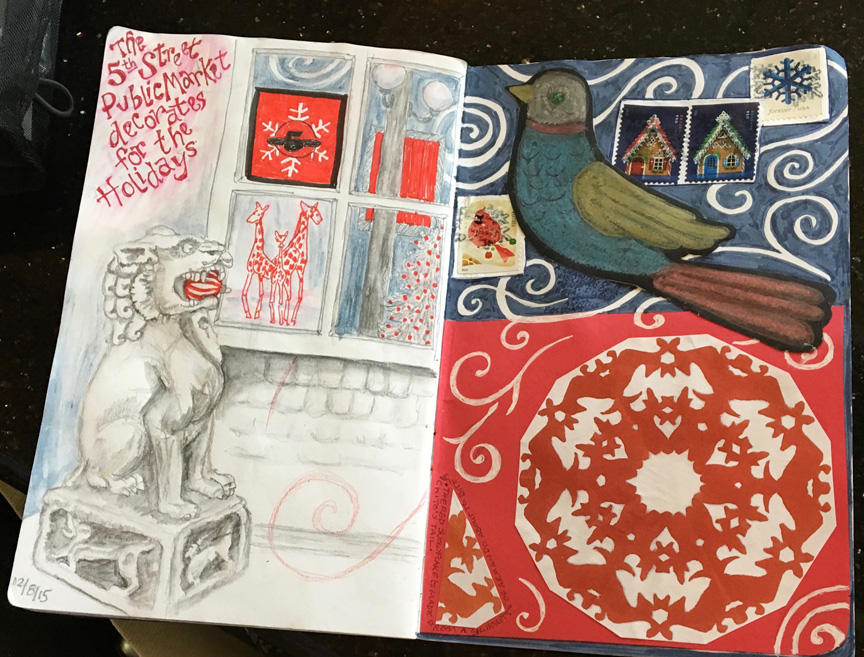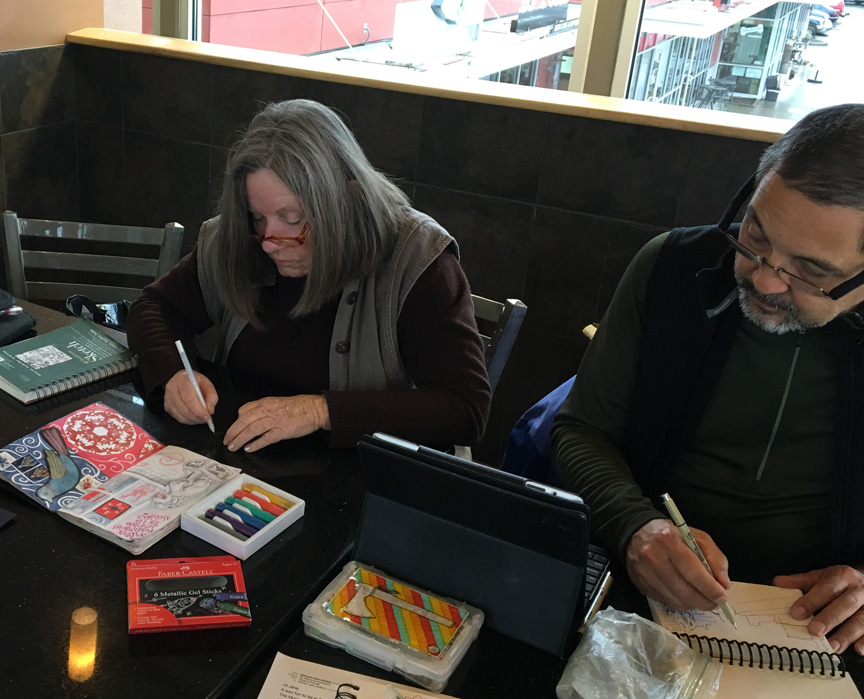 Barb Shirk showed how she resolved her last page, and Jan was interested in trying out the metallic crayons (Hugh, undisturbed).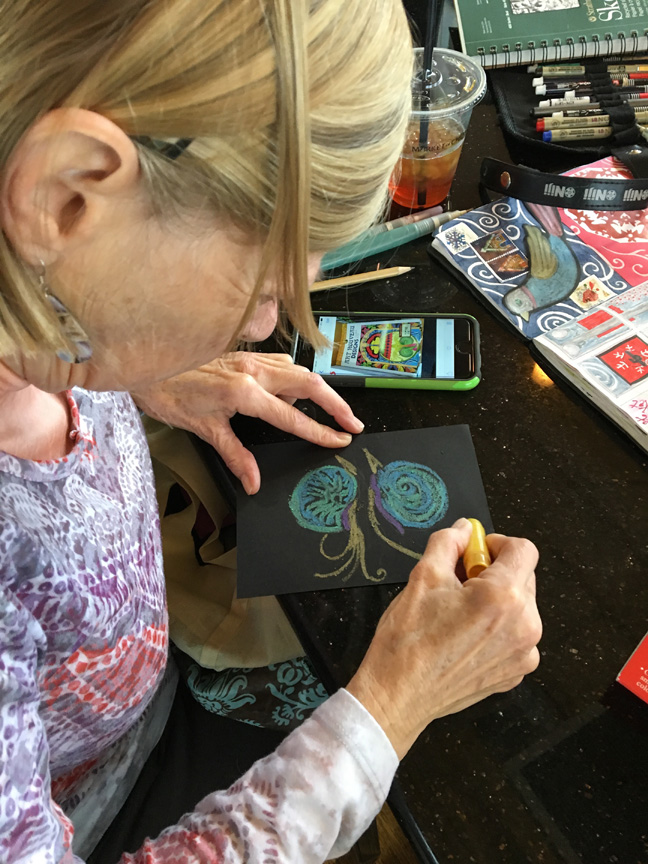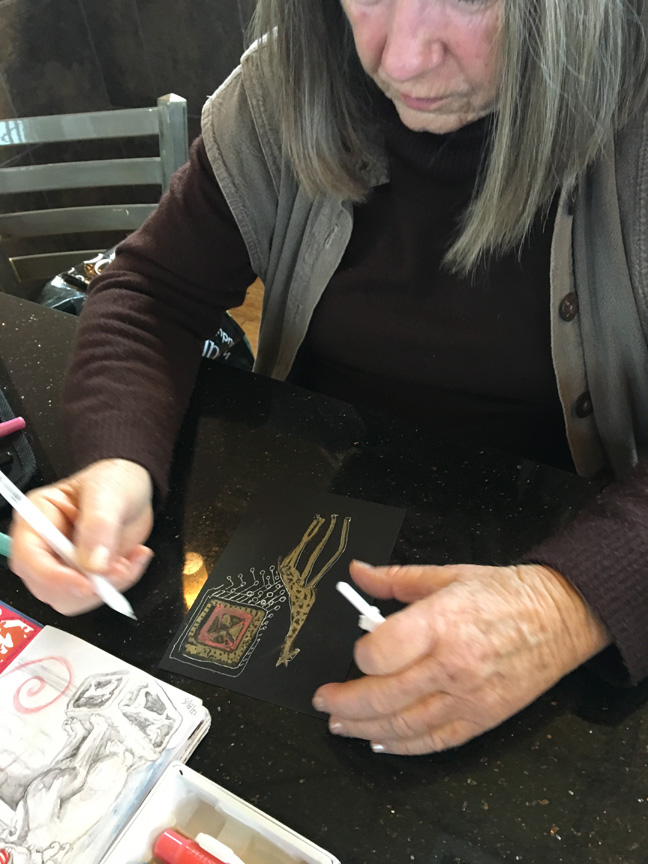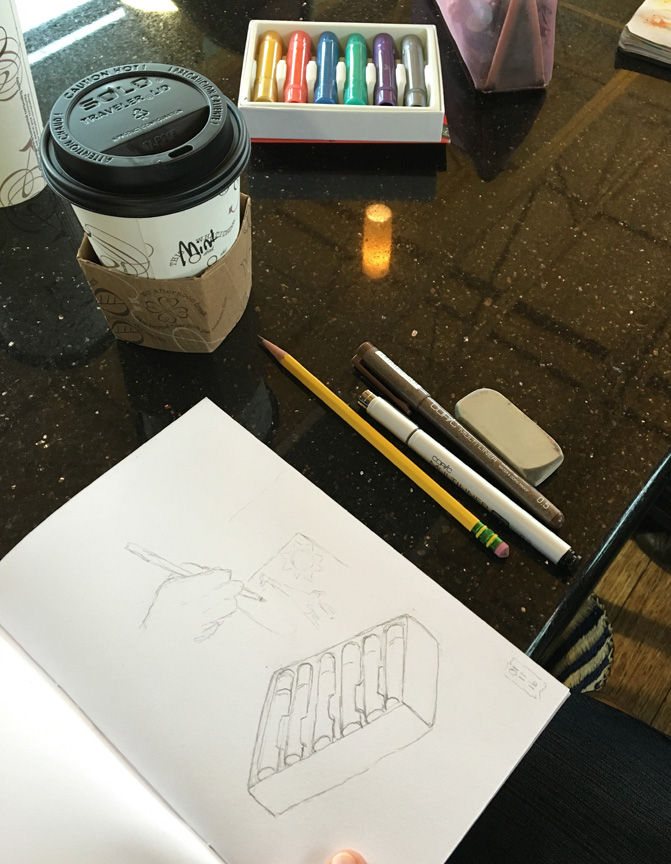 Barb Shirk starts playing with them and Jan quickly segues into using gel pen accents, while Barb Sommers sketches the crayons!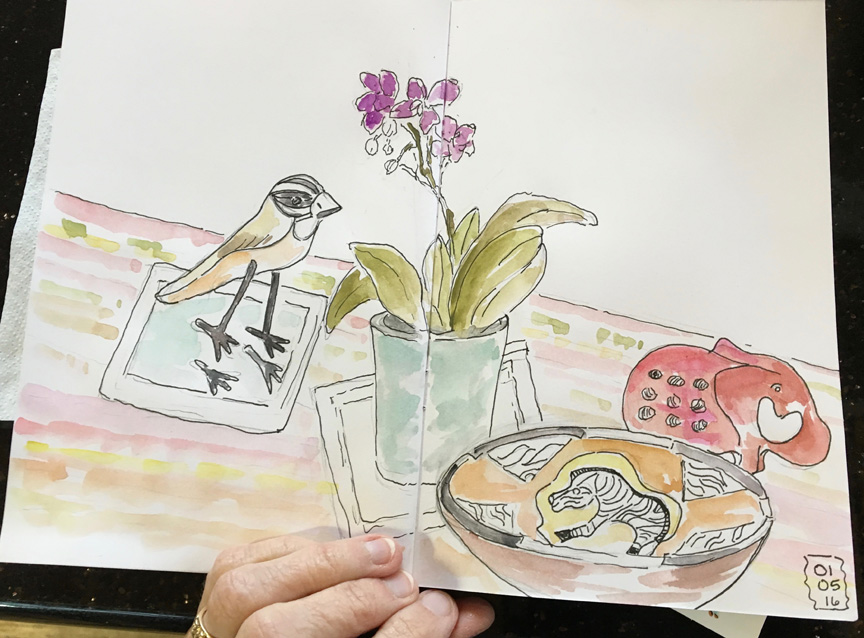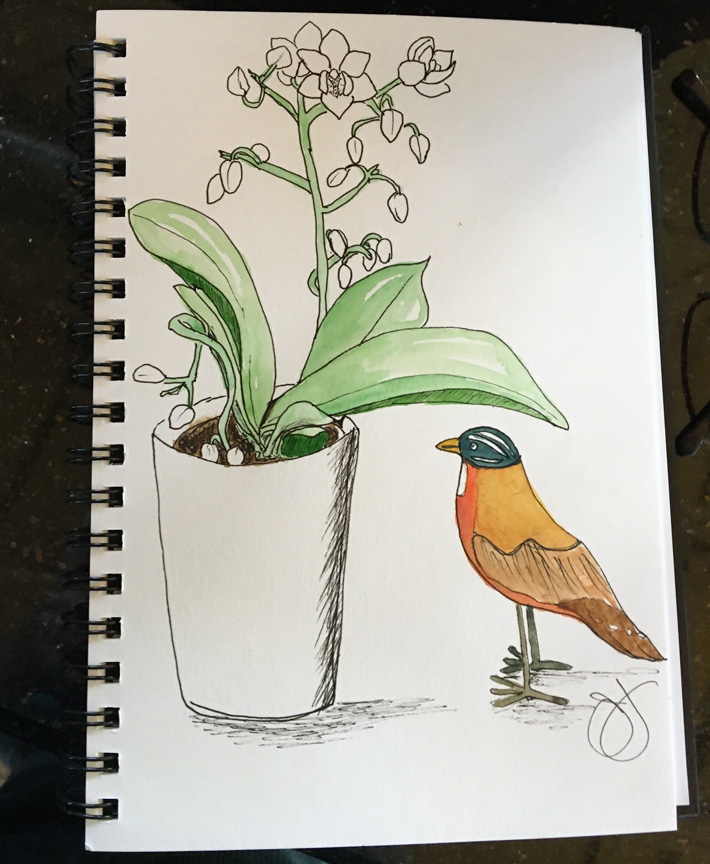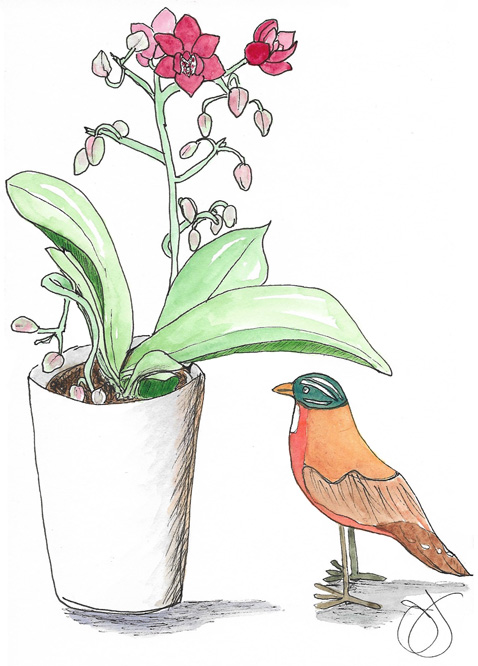 Barb So also shared her sketch from Penelope's, and Jane added watercolor to her version from another angle.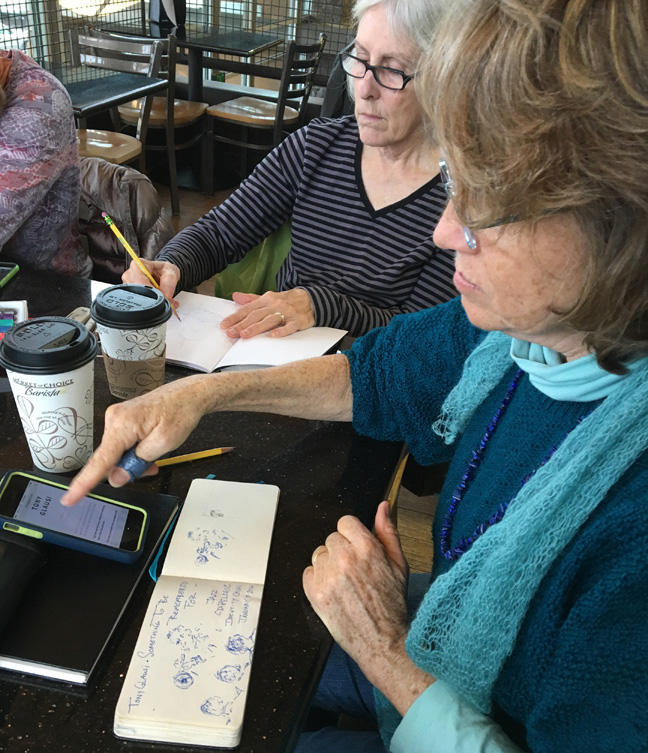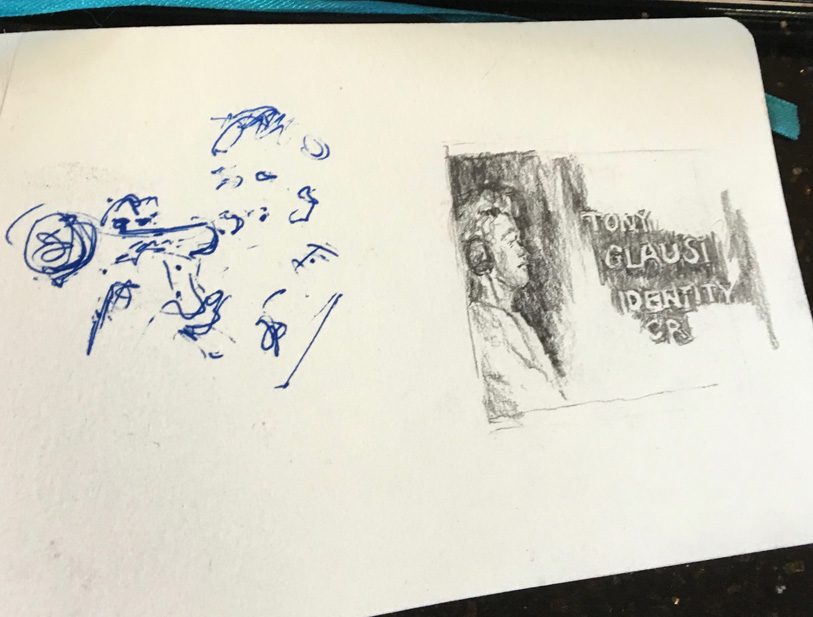 Penelope continued her sketches taken from photos at the Jazz Station, which made us curious to go sketching there, too.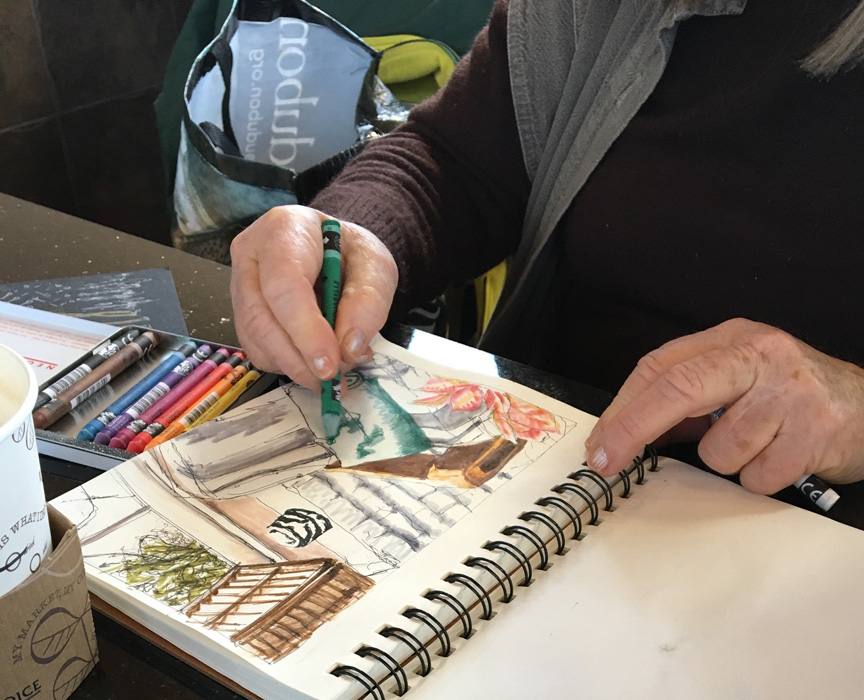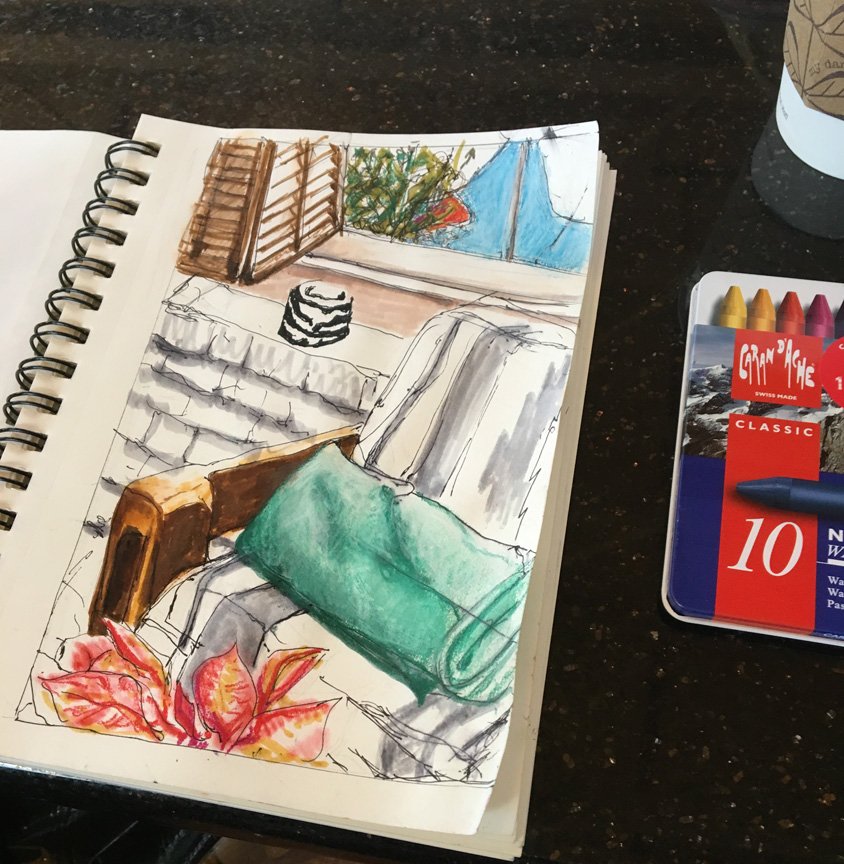 Meanwhile, Jan had moved on to a sketch using Crayon d'Arche (& we were all missing Erik who uses them, too, but he was  home sick).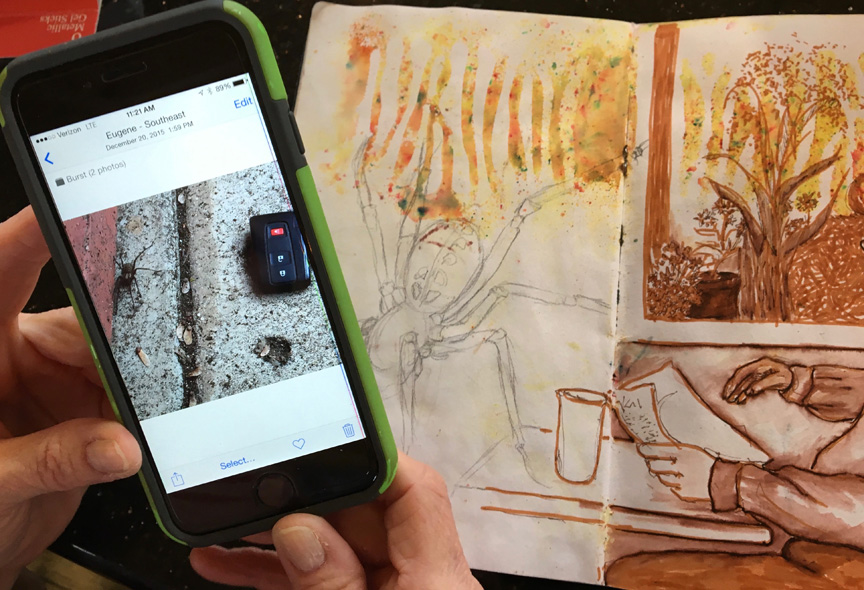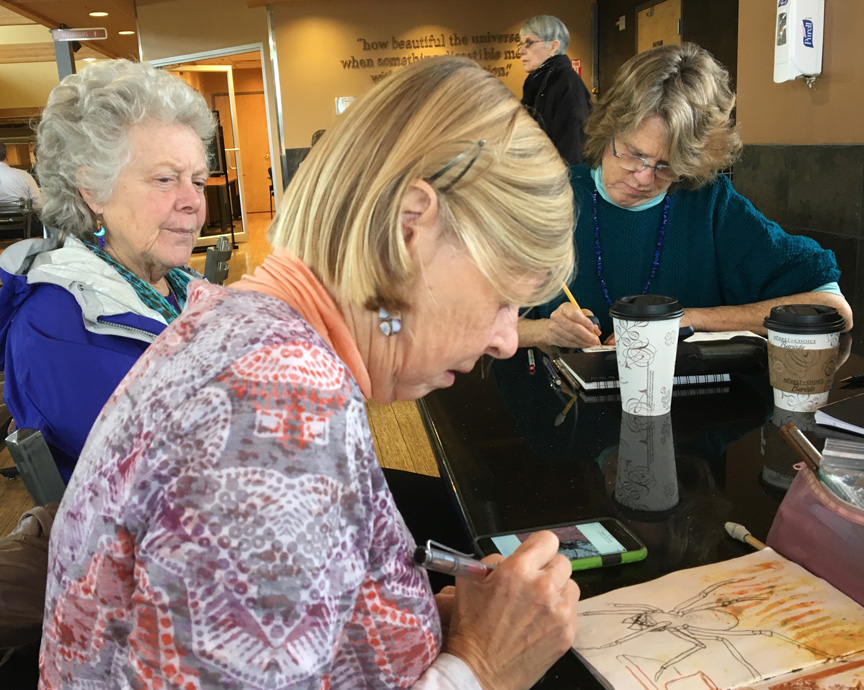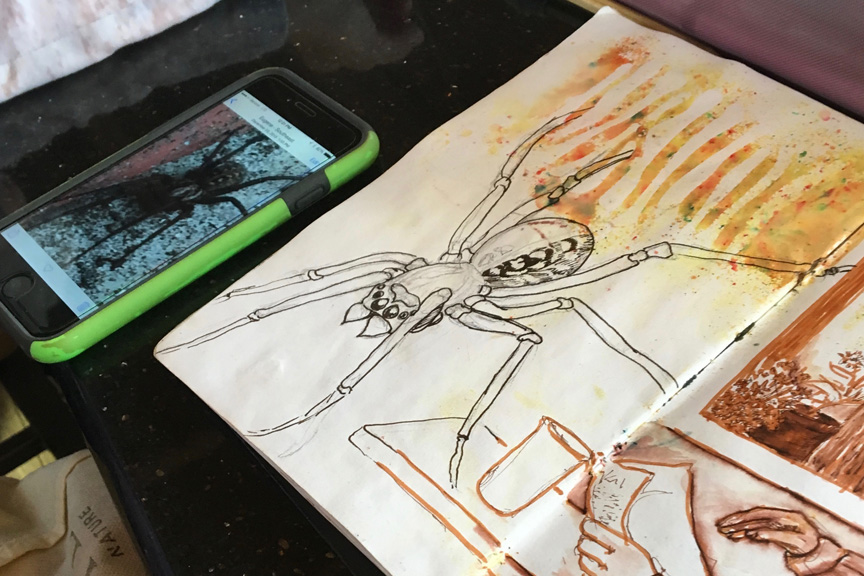 What was Barb Sh sketching? Barb A looks on aghast at the photo of the spider Barb Sh found outside her house – terrific sketch begins.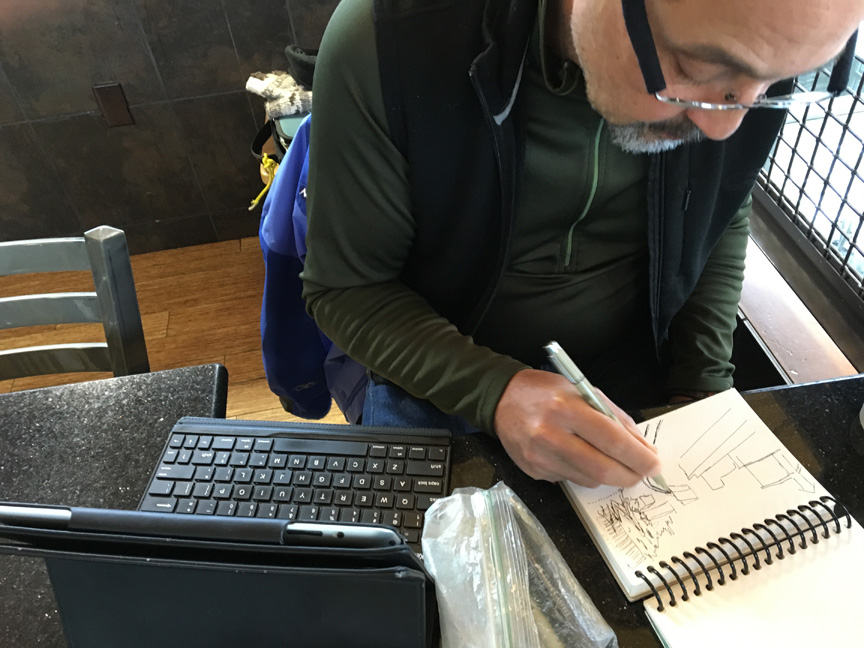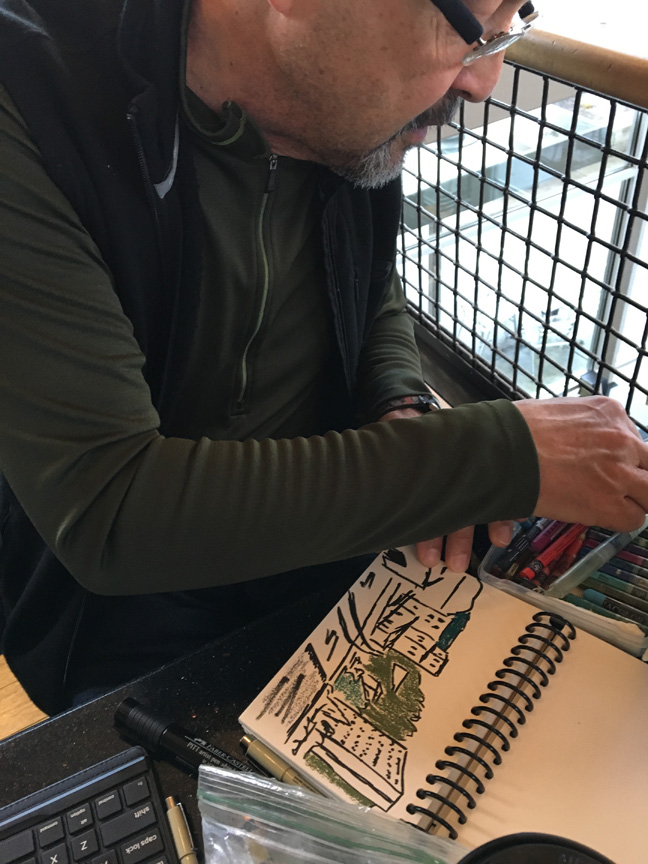 Meanwhile, Hugh (remember Hugh?) continues on his sketch from his iPad photo album, moving into adding color.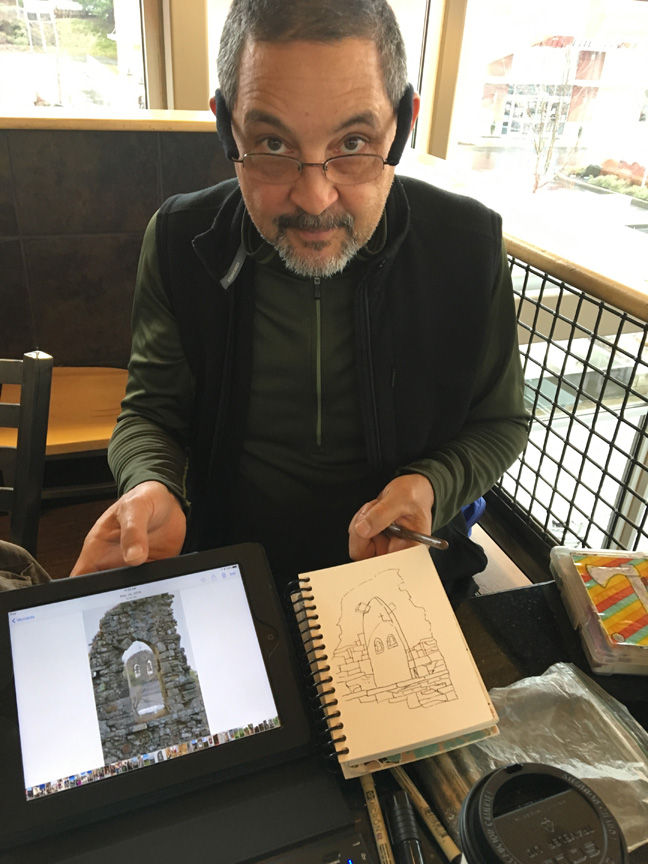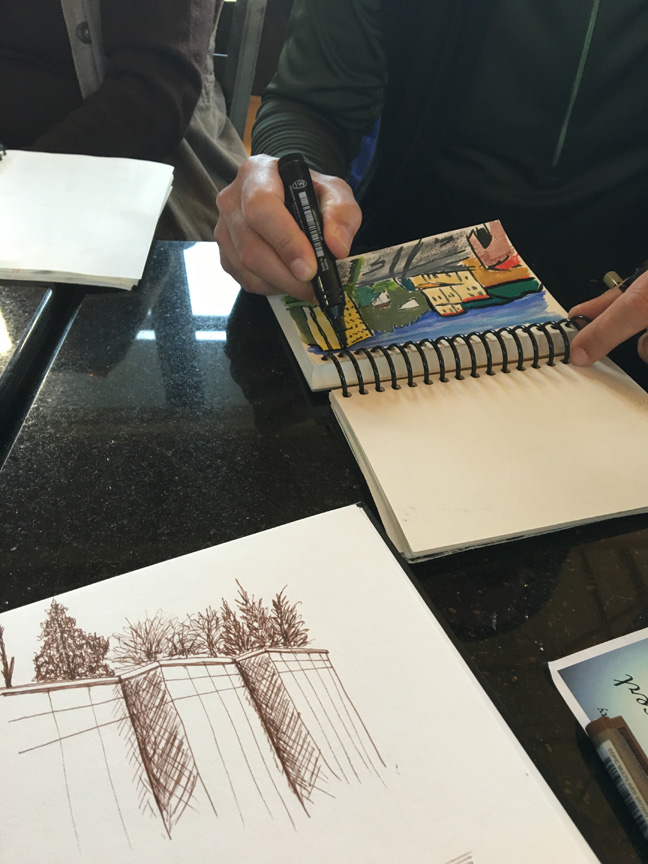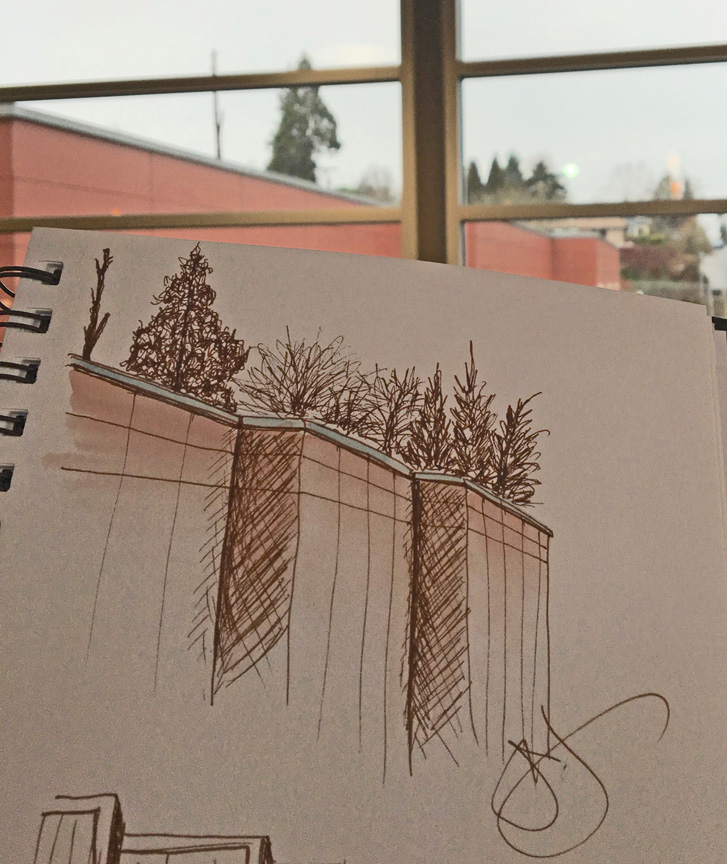 In sharing some of his other work, he responds to Jane's comments about liking the dark outline, by adding it to his current work. But what is Jane sketching? A ROOFTOP? Anything is game for her.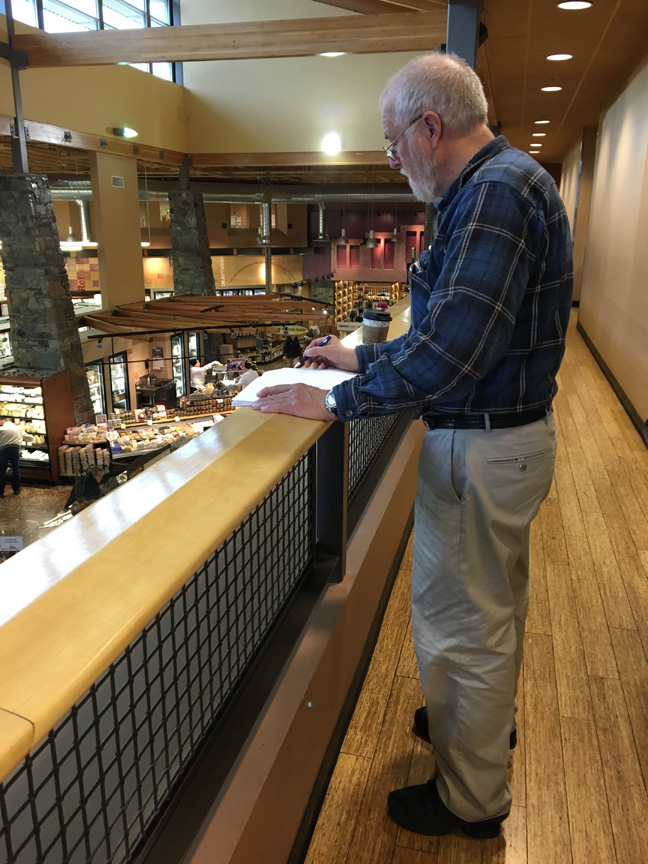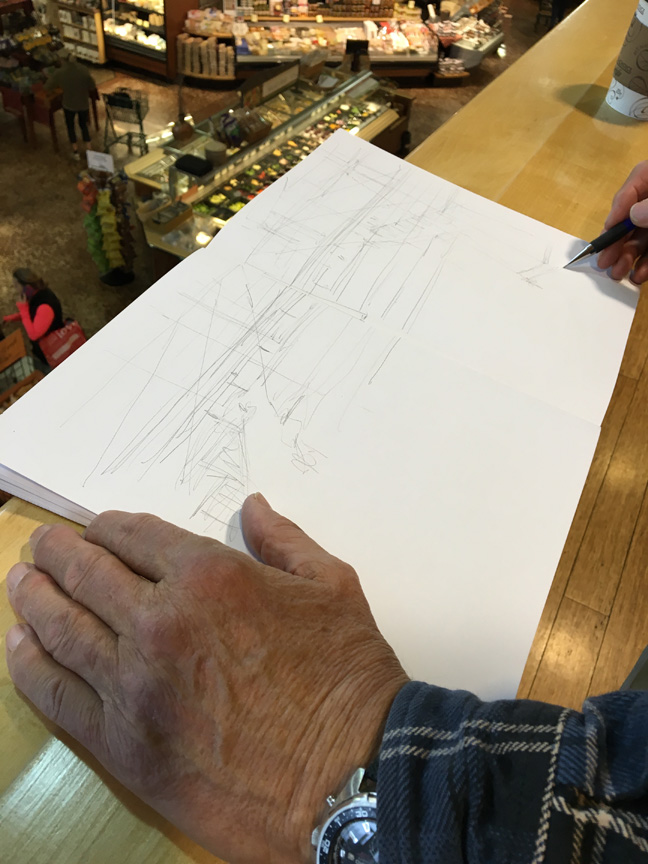 And Ken, not being one to sit around, was up looking for a sketch subject – and looking down the aisles at the grocery store – aha!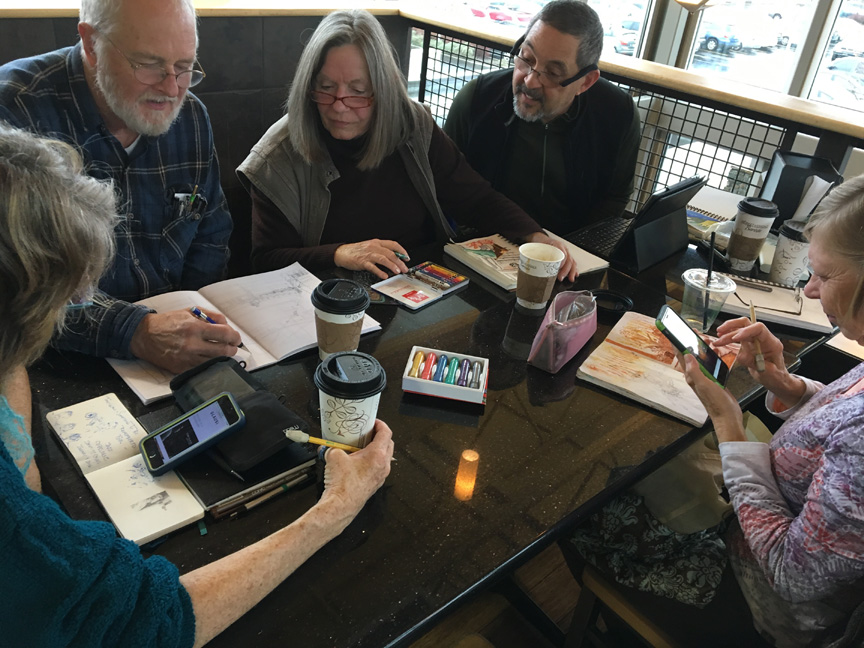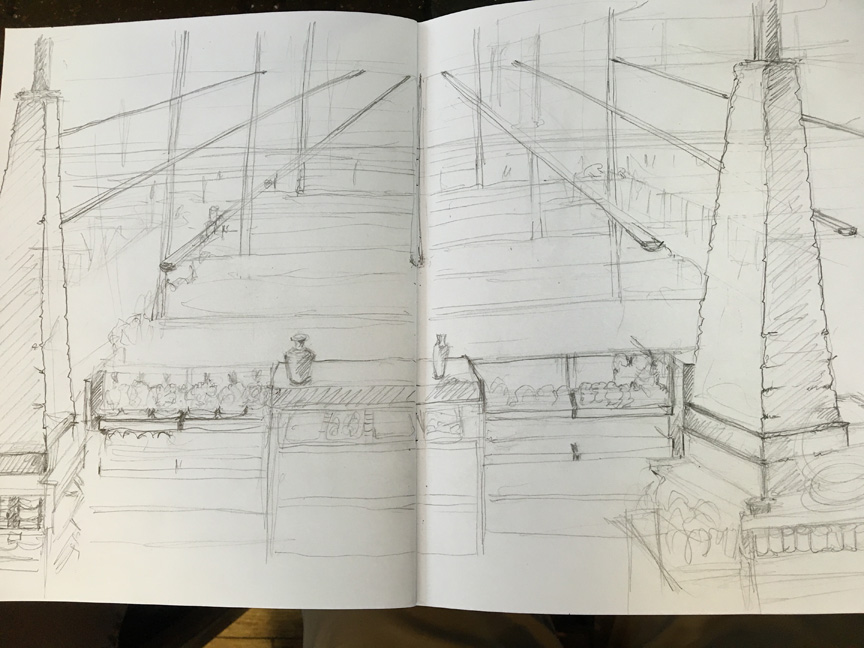 Back at the table, everyone is interested to see what he's undertaken. Here's his sketch to date (but he's never done til he's done, so keep checking back!).