Allan Bros. Beanery, 5th St, Eugene, OR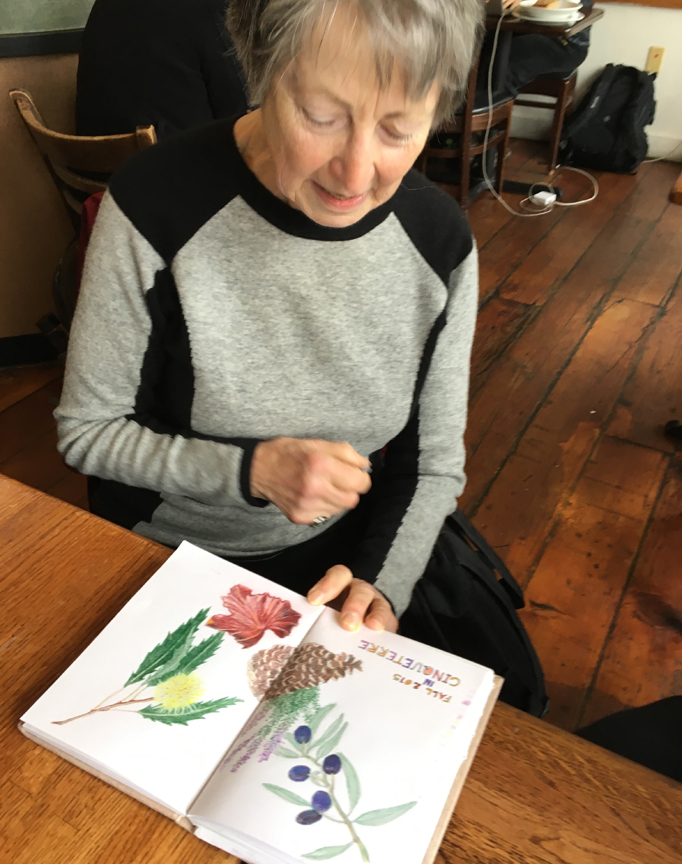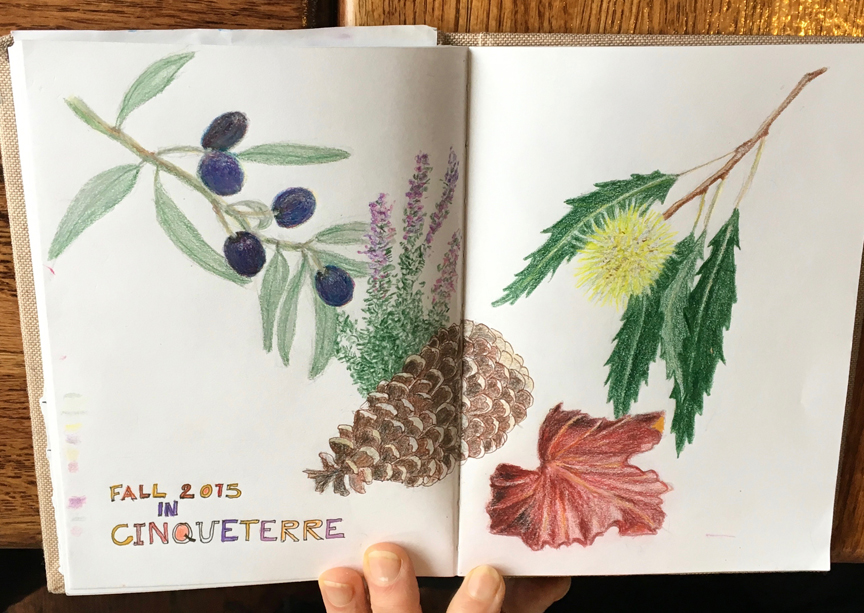 It was such a pleasure to have Heidi join us today – what has she been doing? Oh just a little bit of this and that – wow!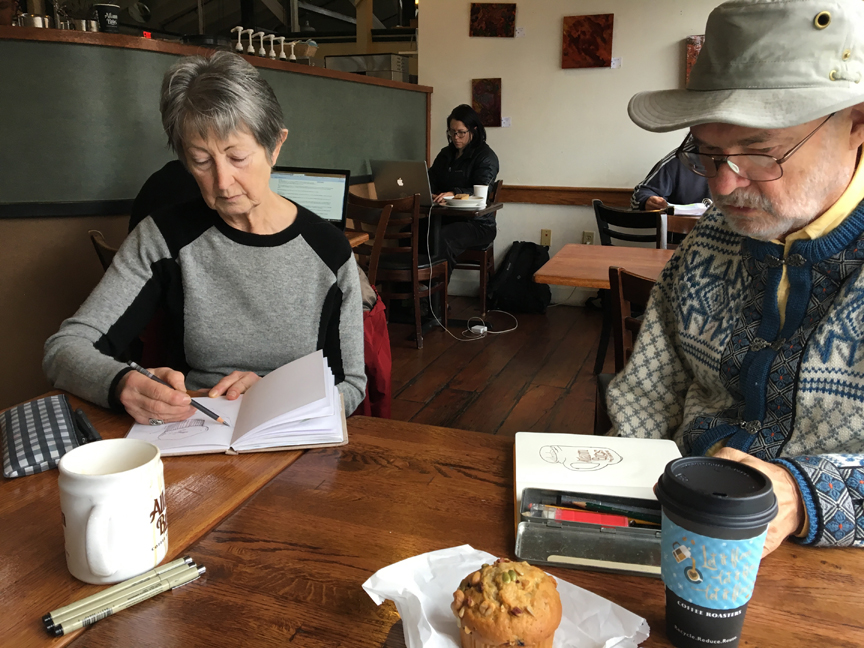 Then we got down to sketching – Erik doing Sandy's cup, Heidi sketching Jane's incredible multi-nut muffin.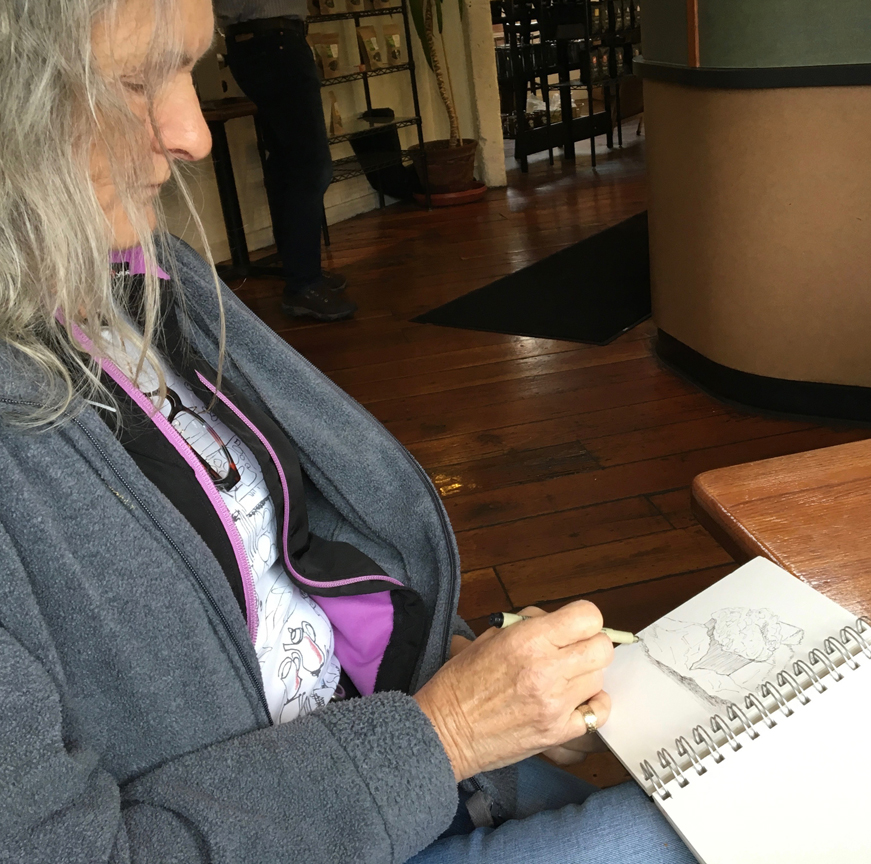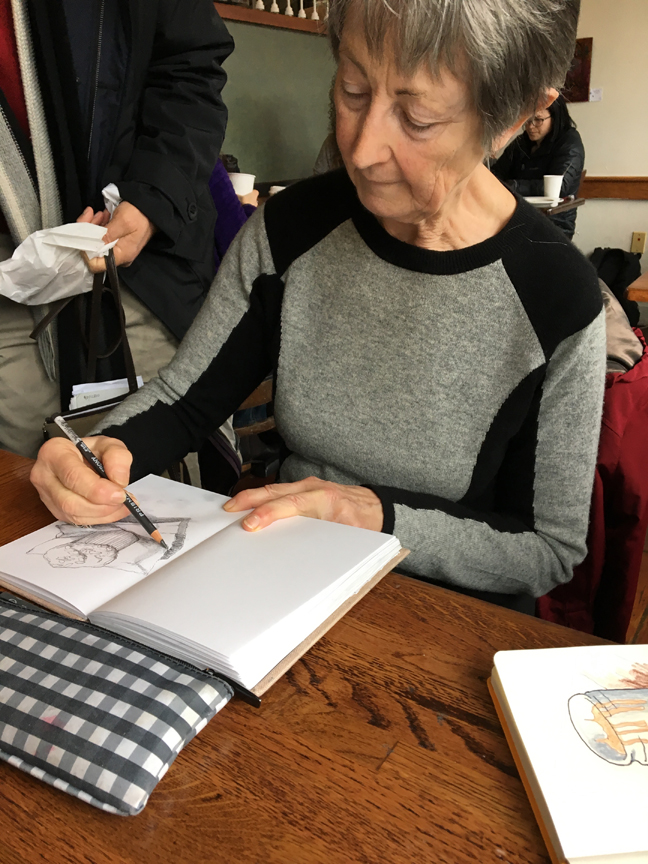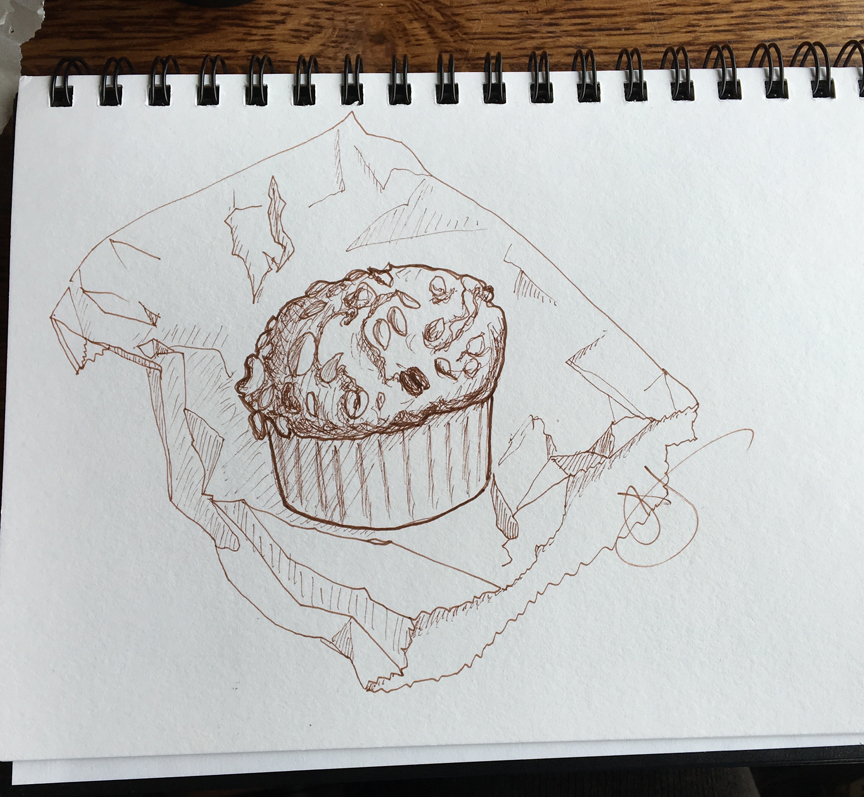 Sandy took on the muffin challenge, too, while Heidi's sketch is developing. Here's Jane's sketch done in brown Copic multi-liner.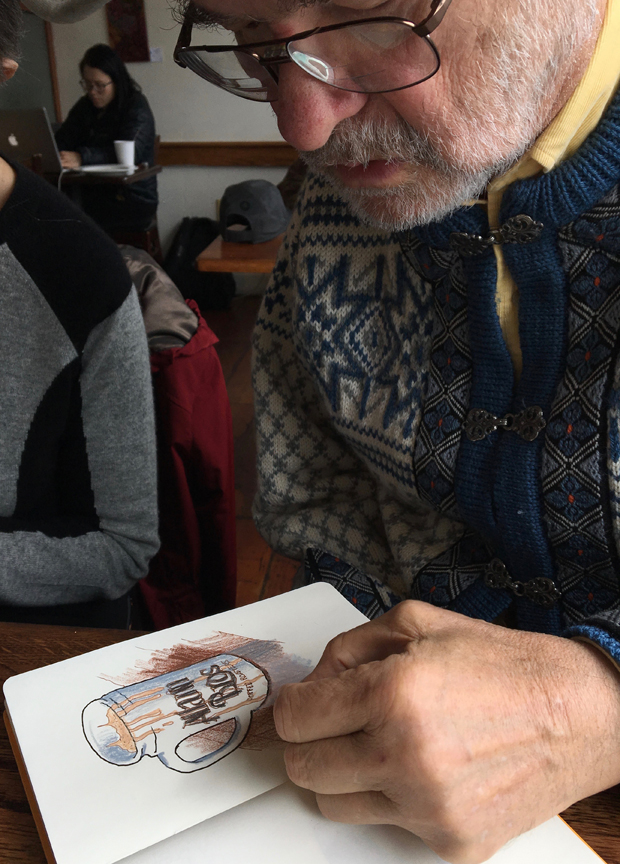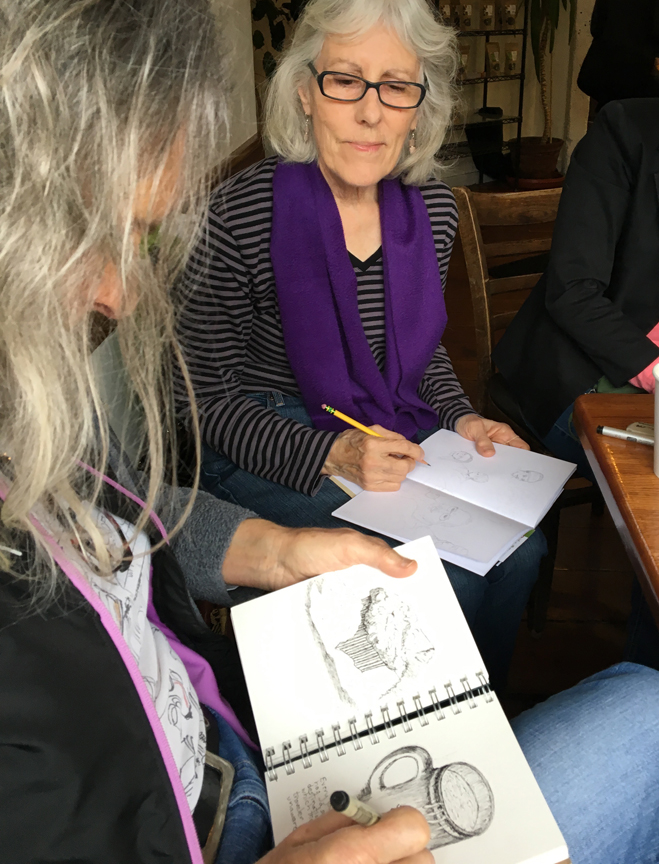 Erik's version of the cup included drools down the side. Then Sandy started in on the mug while Barb So looked on.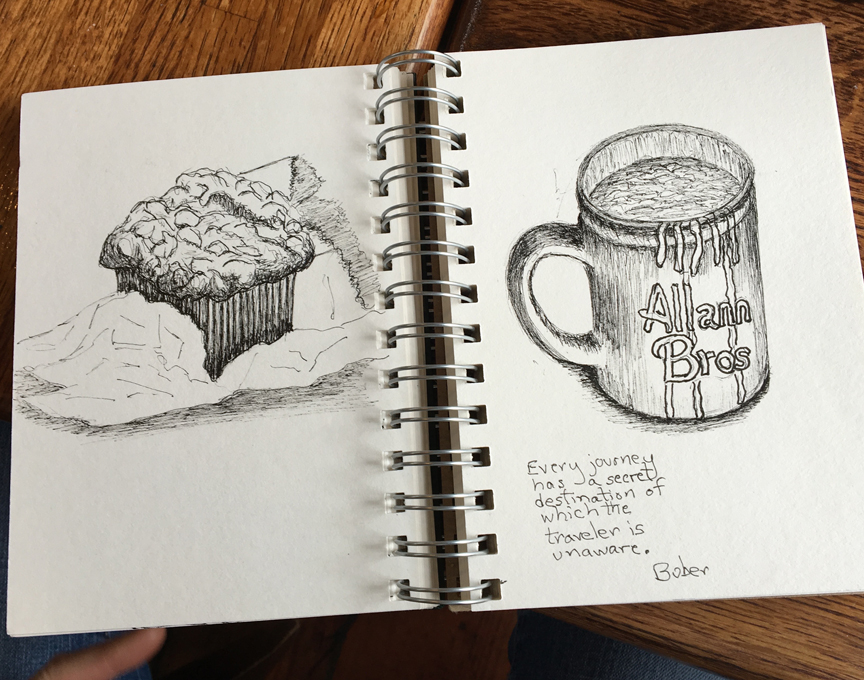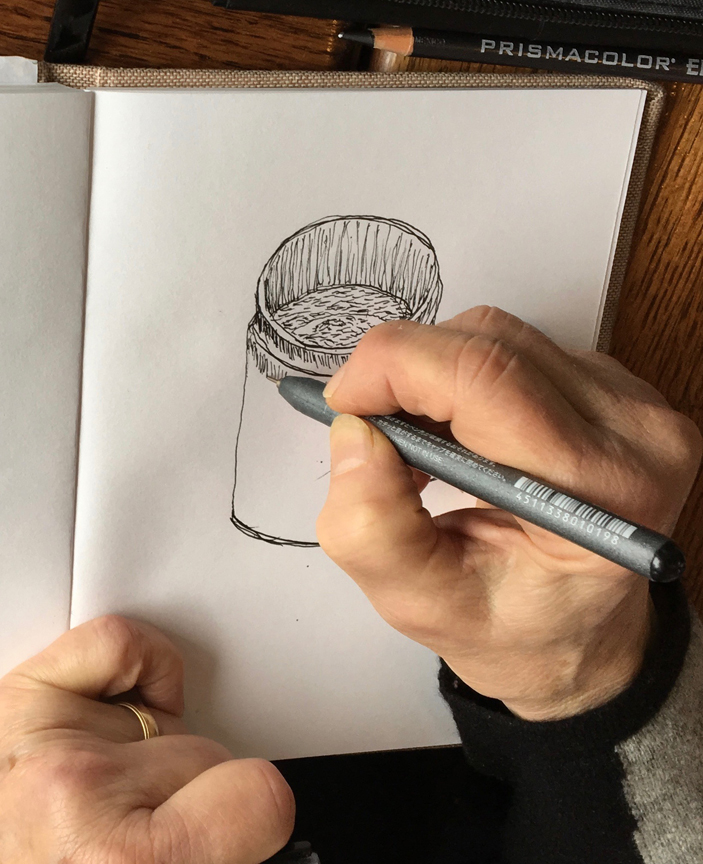 First Sandy's muffin & mug, then Heidi couldn't resist the cup, either.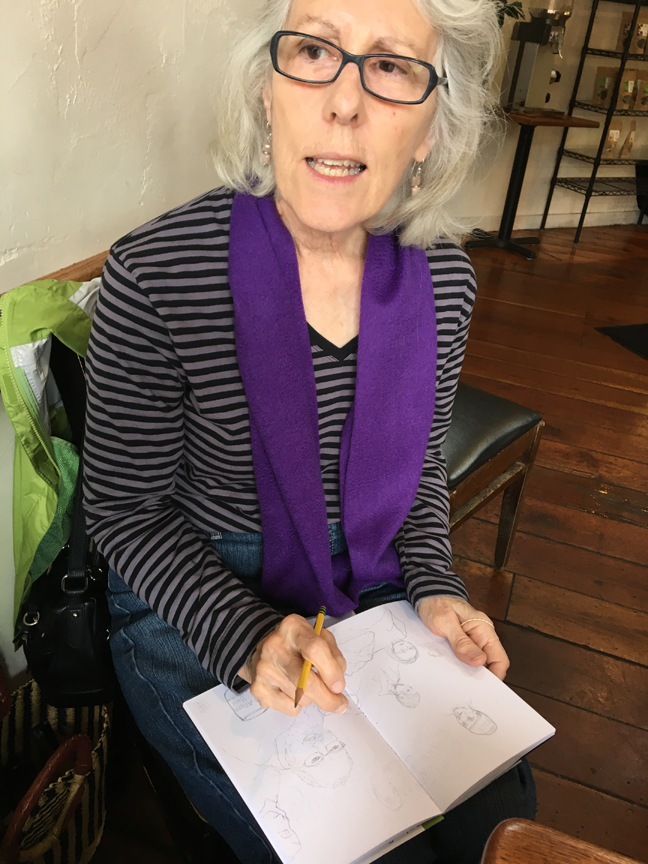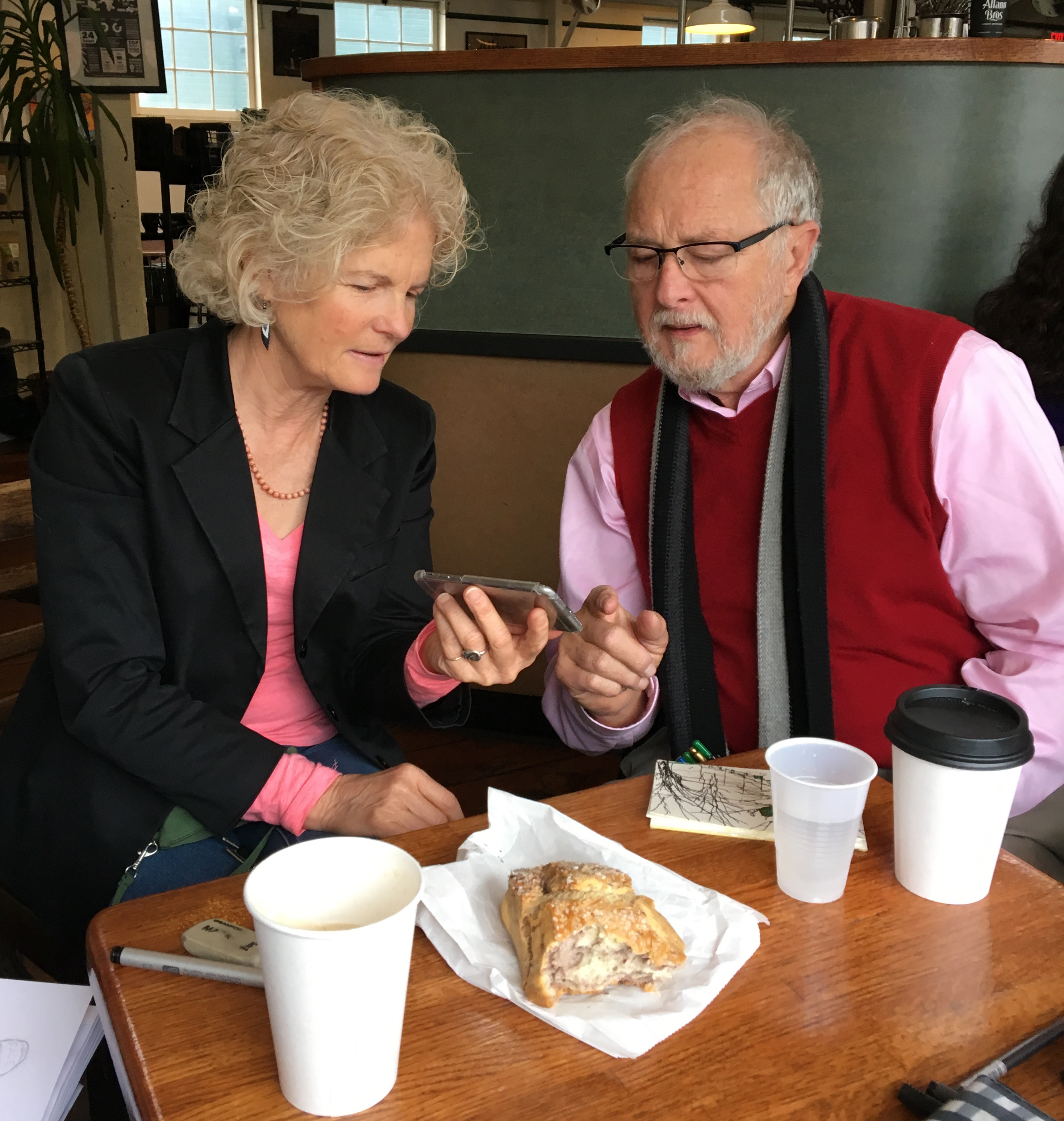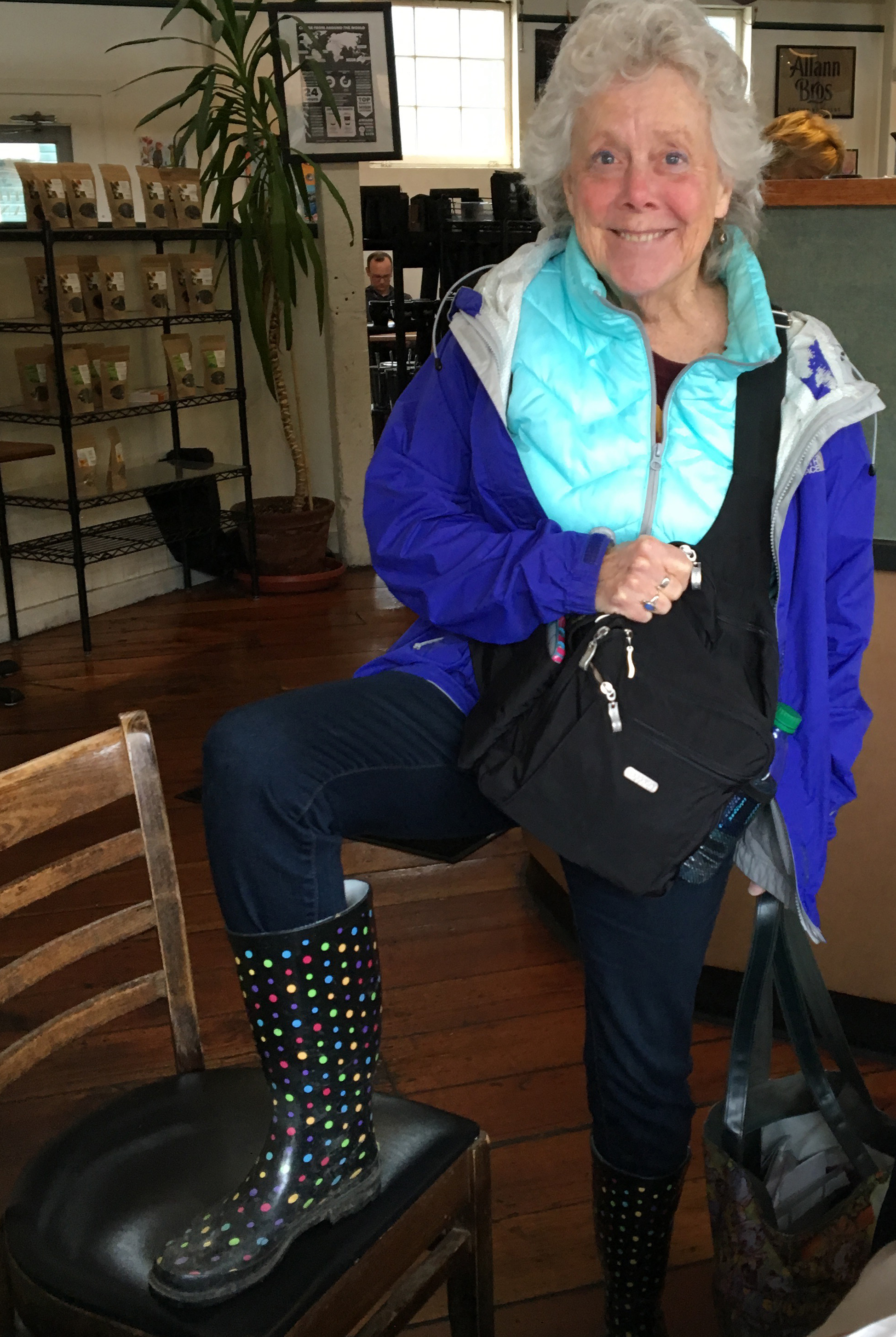 While Barb So was busy sketching people's heads, Barb S-N showed Ken photos of her paintings at Springfield City Council, and then Barb A showed up for an artistic presentation – look at those boots!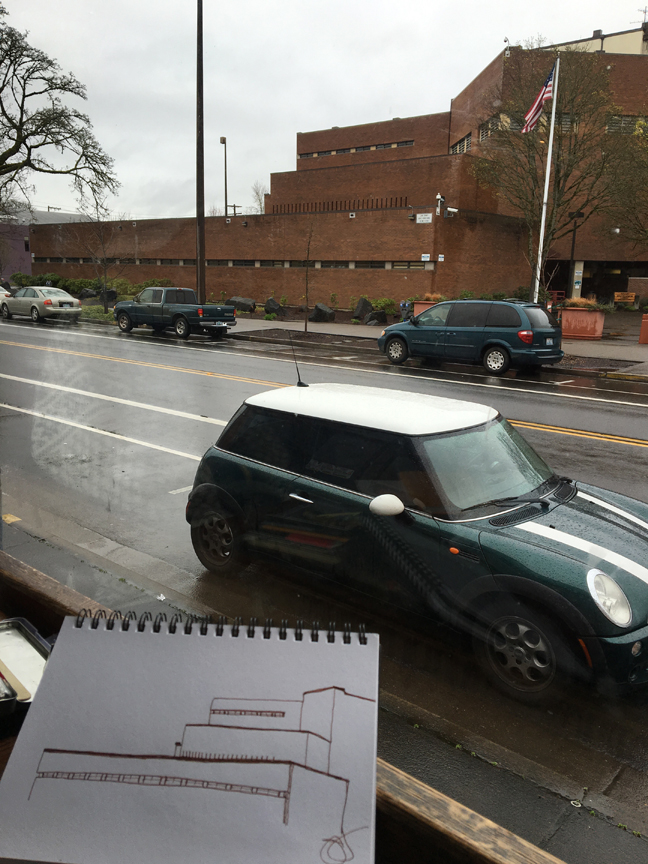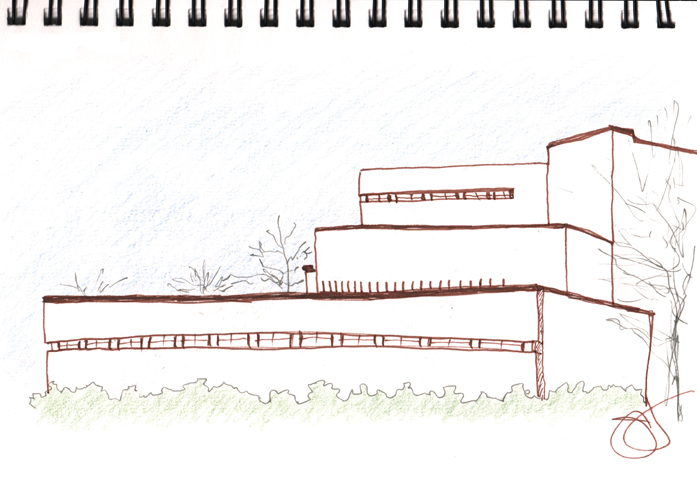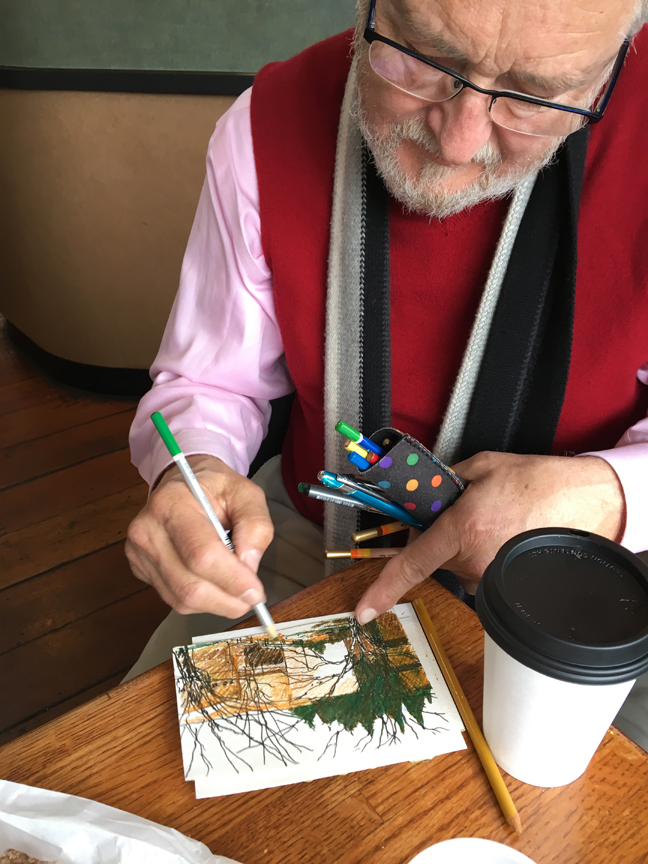 Meanwhile, across the street is the Lane County Jail – Jane took a simple linear approach, while Ken laid in rich colored pencil strokes.