New Day Bakery/World Cafe, Eugene, OR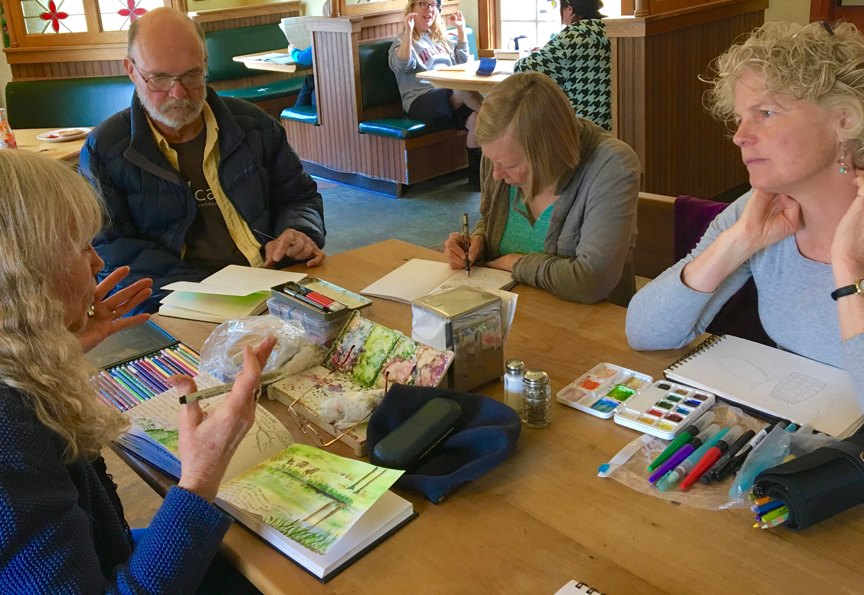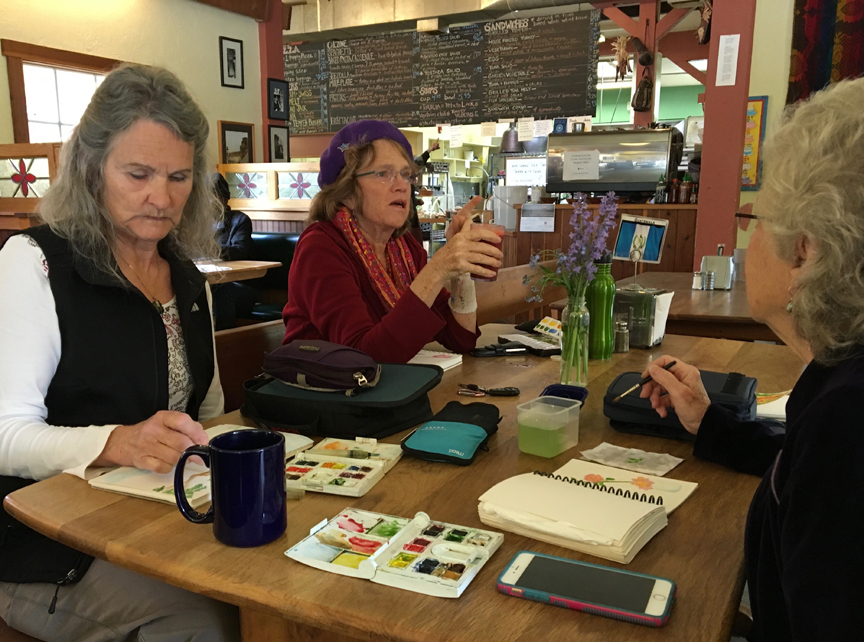 Let's see now…where were we…Tricia, Erik, Barbs Sh and S-N, Sandy, Penelope, and Barb A.  Jane behind camera, Ken yet to arrive.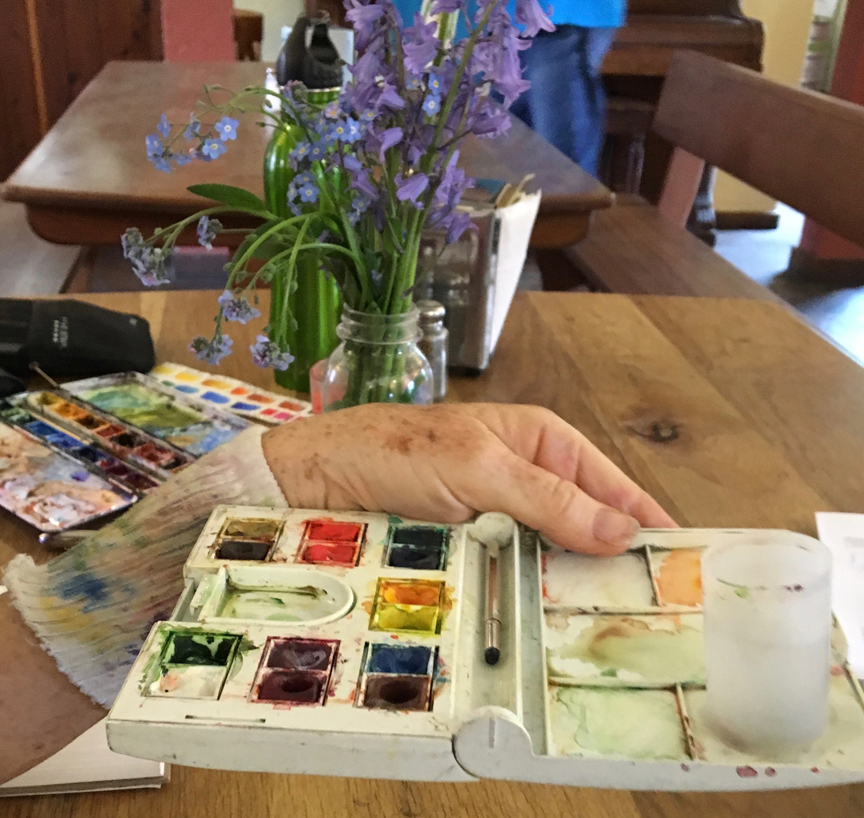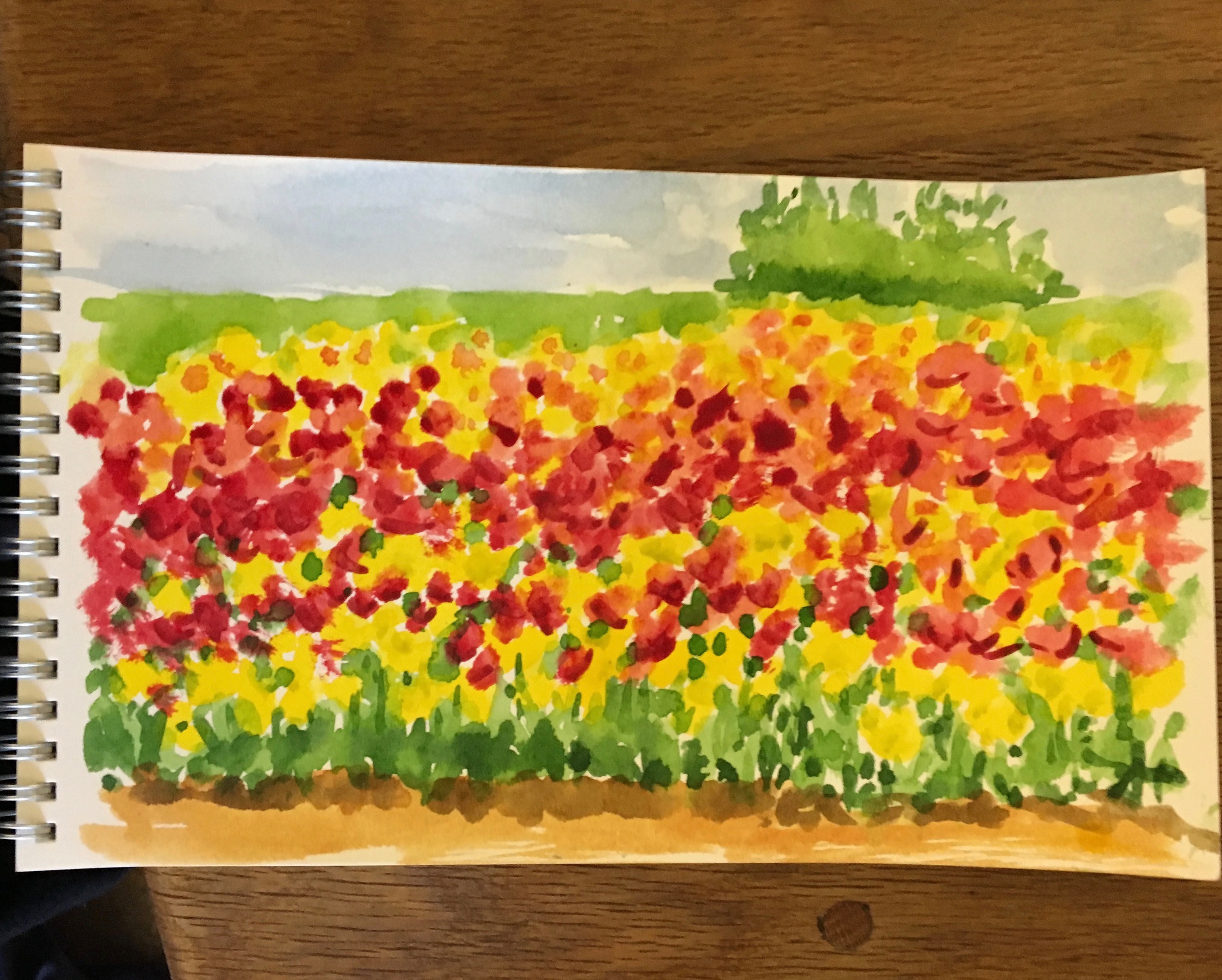 But first Penelope shows us her tricks – a sock cuff on her wrist to dab her paint brush, a magnet in her water container & under the palette to hold it steady.  Then Barb A shows us tulips from a visit.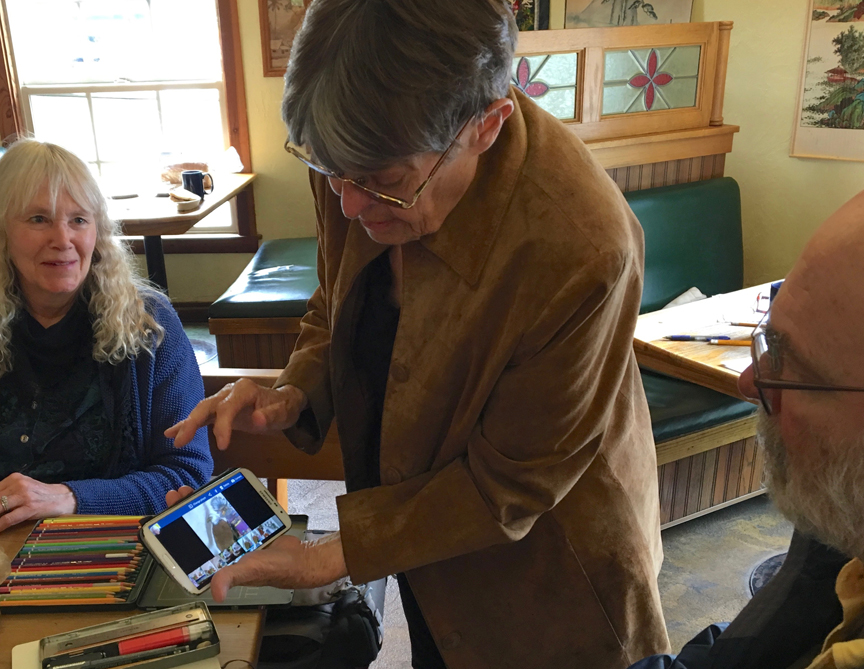 And before we can get too busy, a curious bystander wants to share her needlework art with us.  We so enjoy talking to other artists.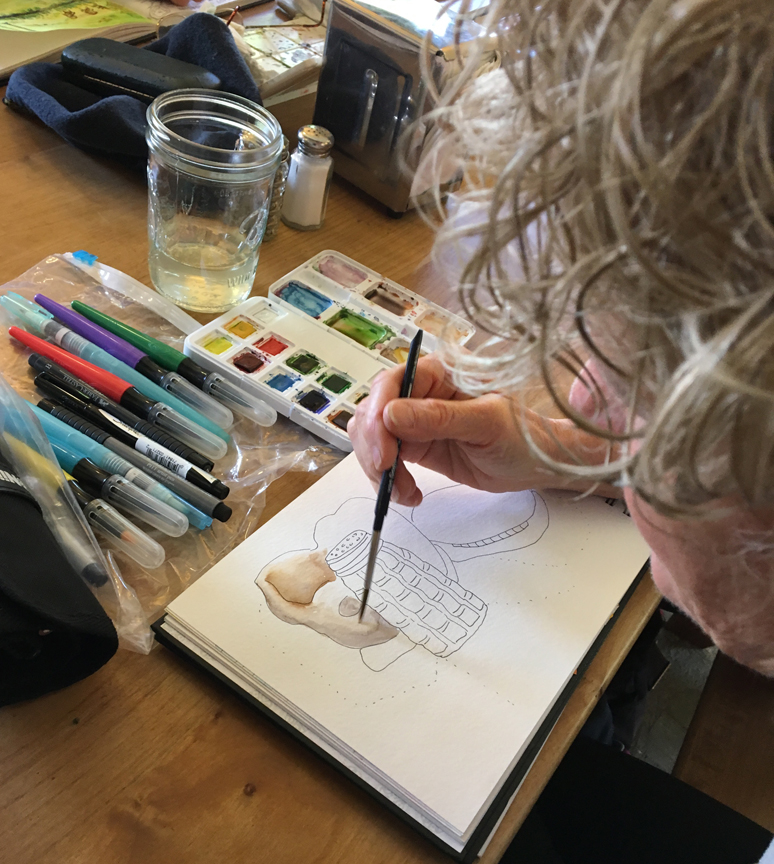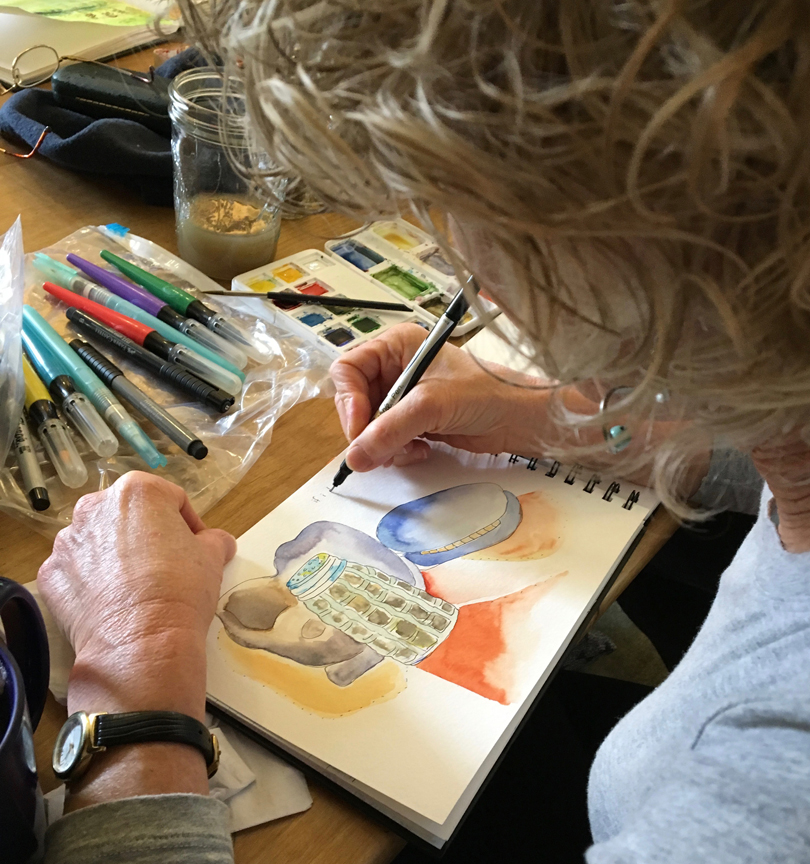 Barb S-N had to leave early, so she got right down to it – sketching whatever was in front of her, arranged however she liked!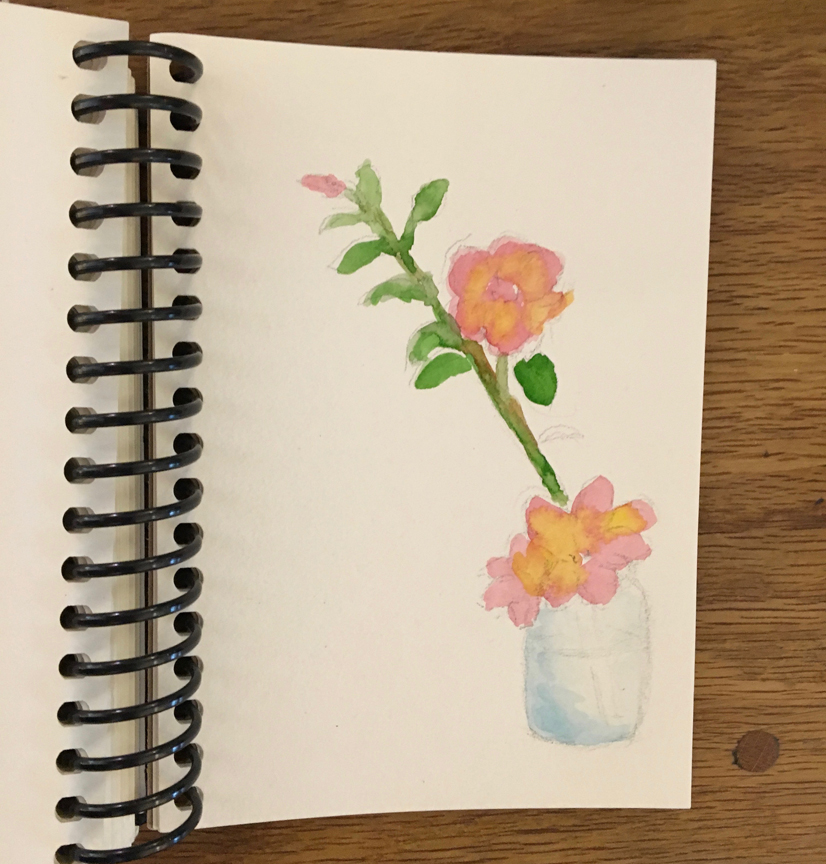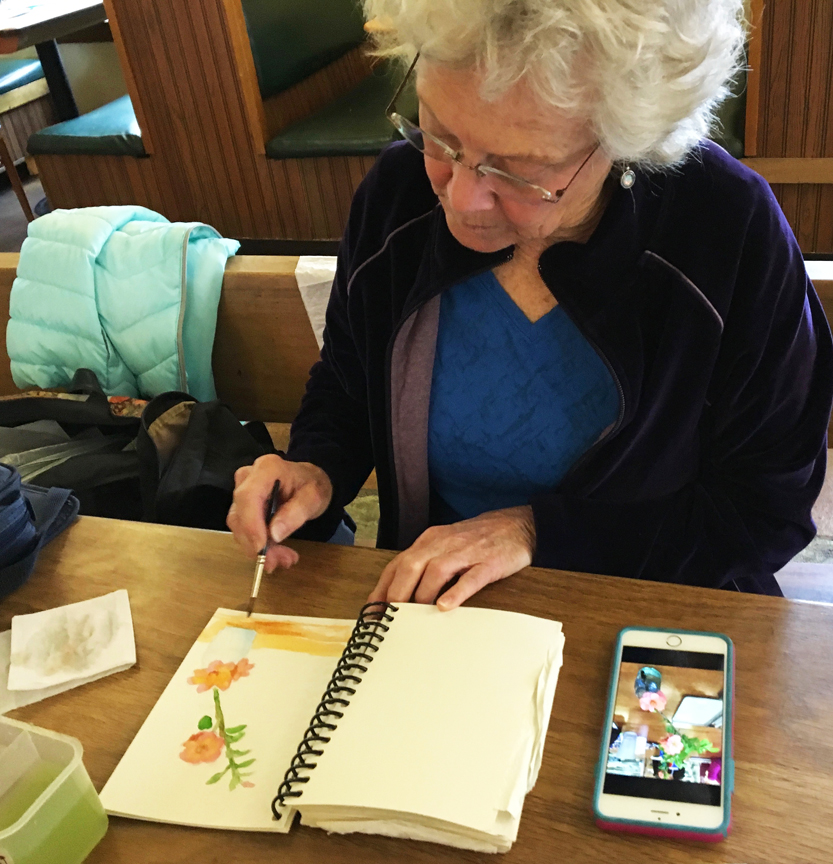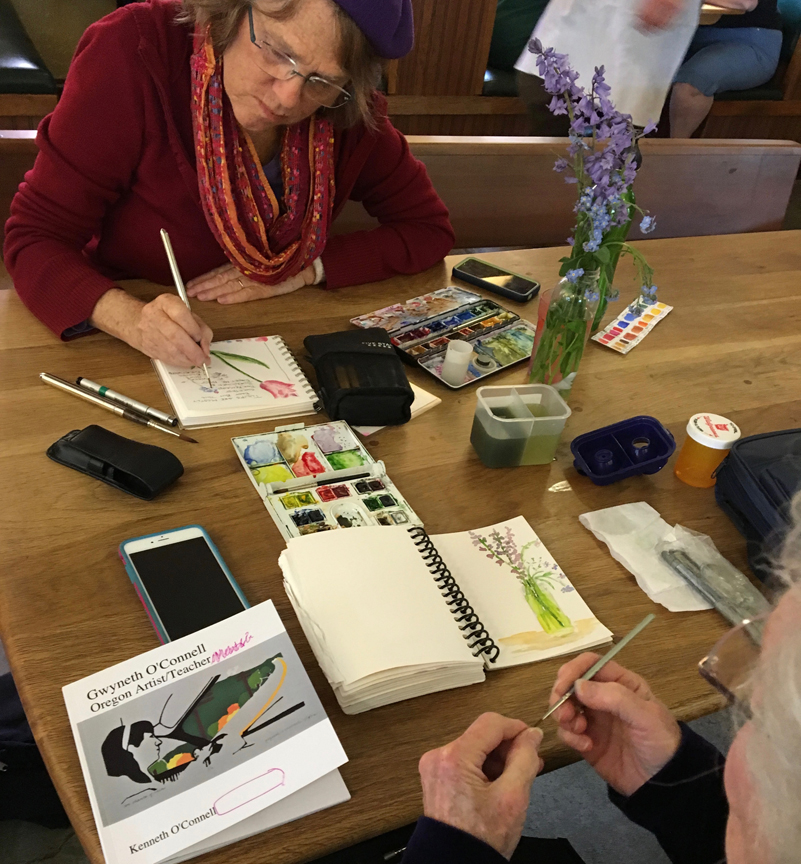 Here's where Barb A left off last week. Checking her photo, she continues to refine, then starts on a new sketch, Penelope's flowers.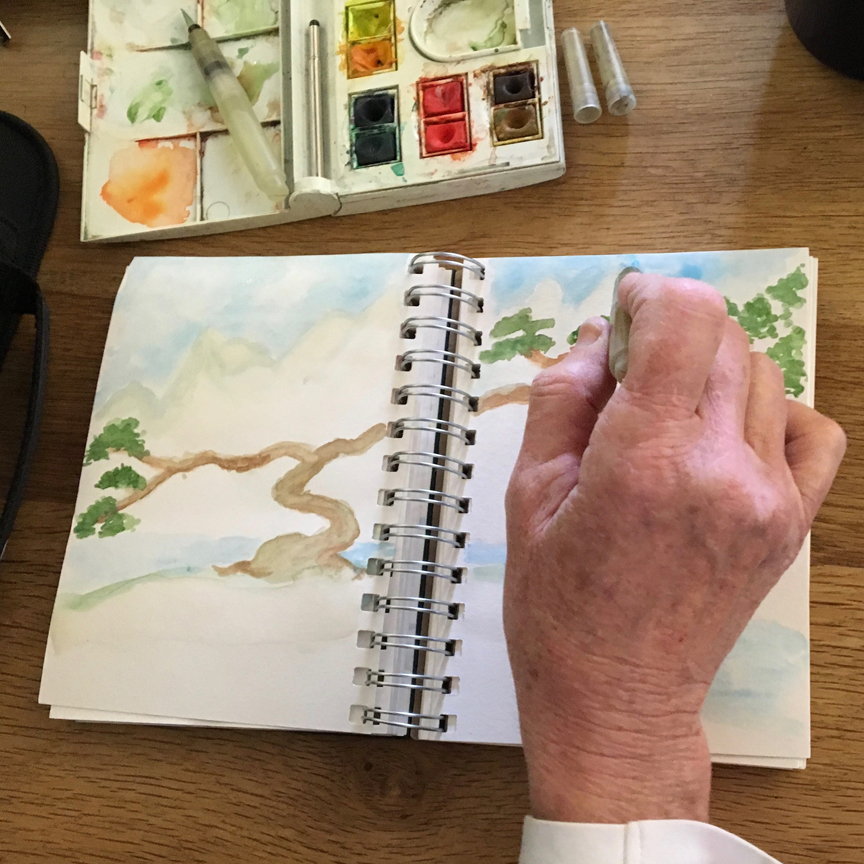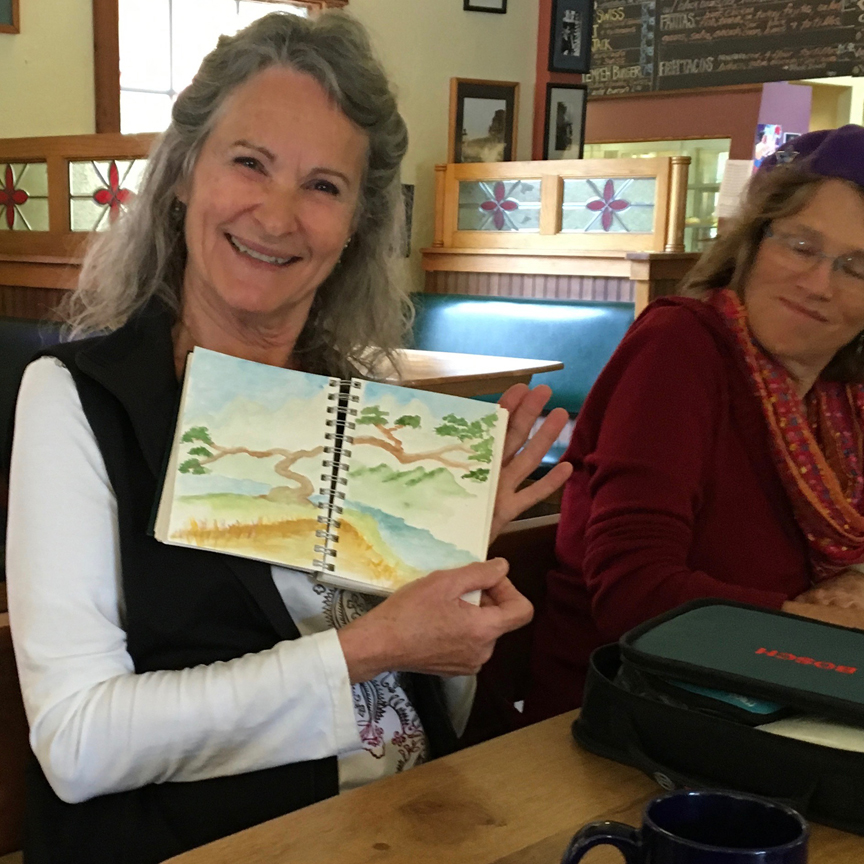 Sandy's proud of doing a watercolor sketch with no pencil lines!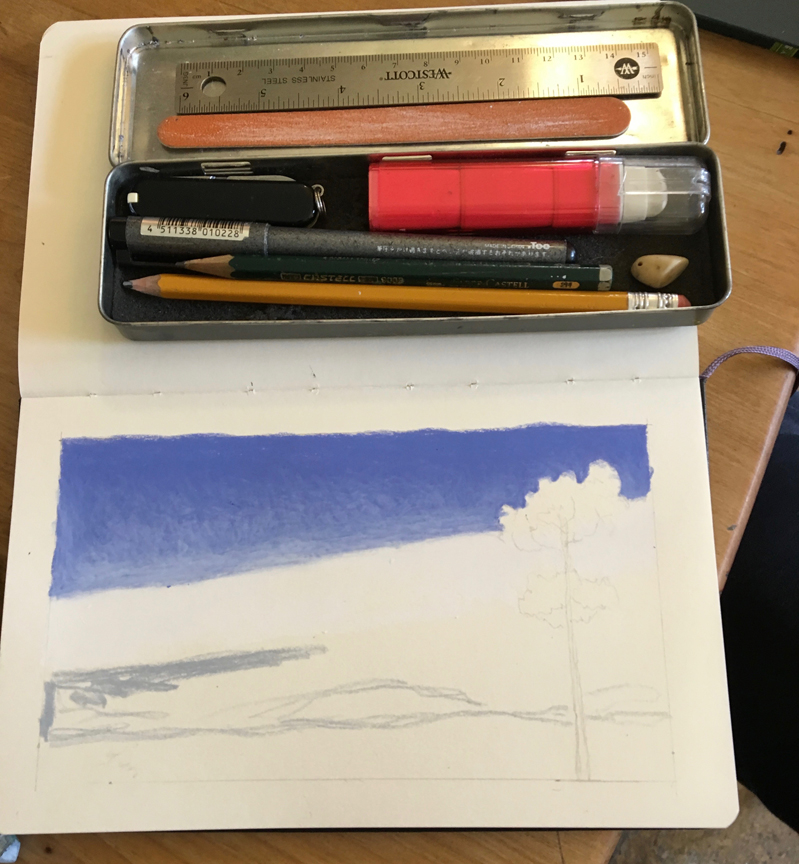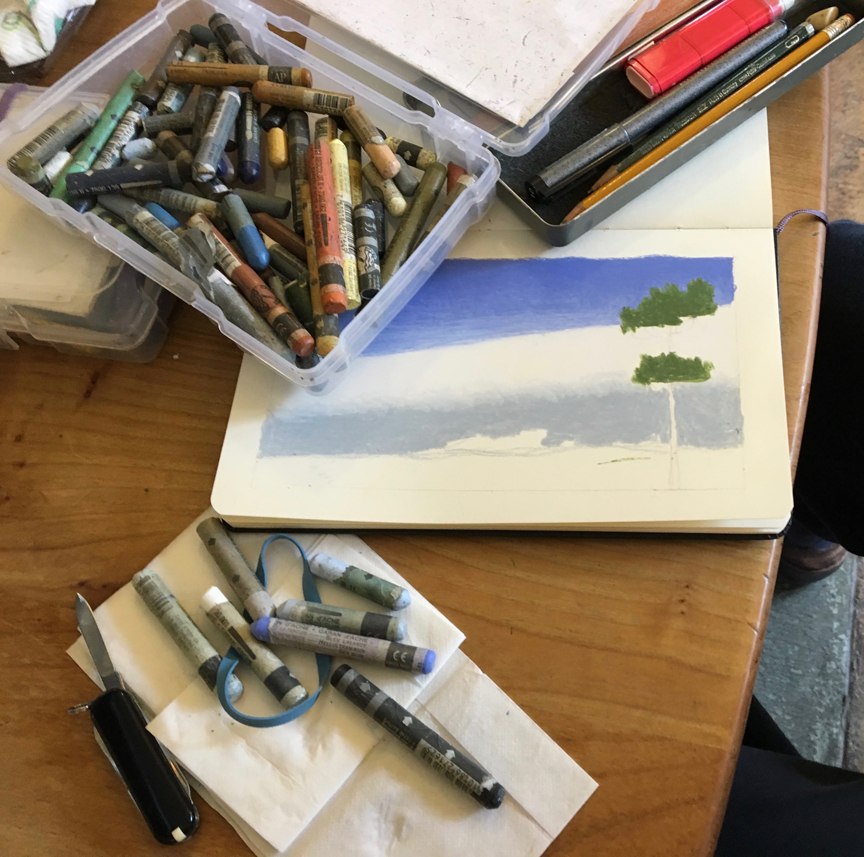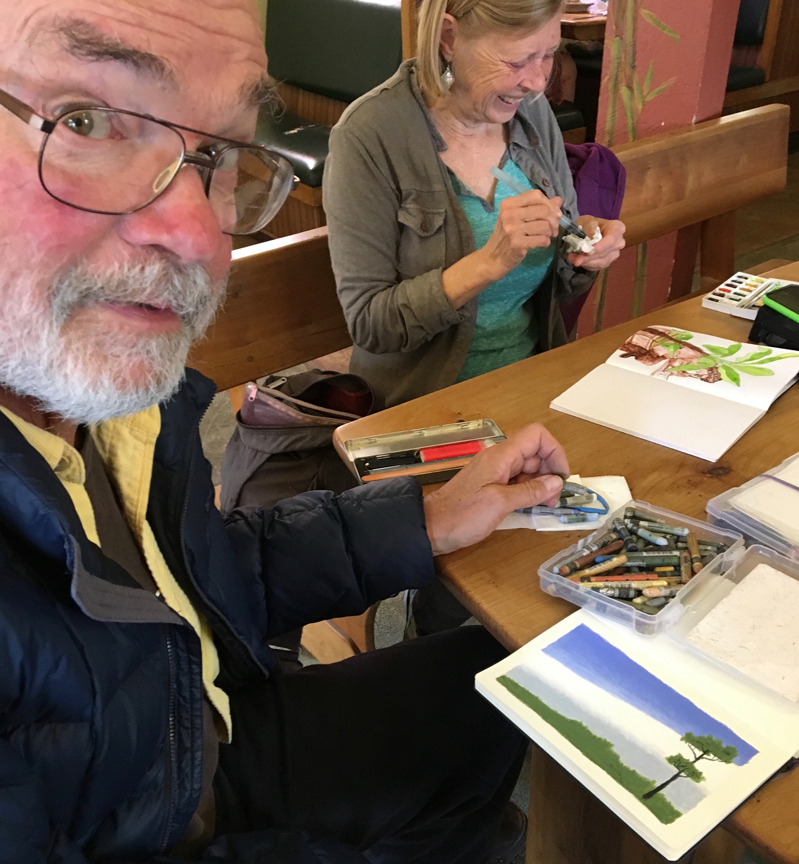 Here's another great example of how Erik develops his sketches.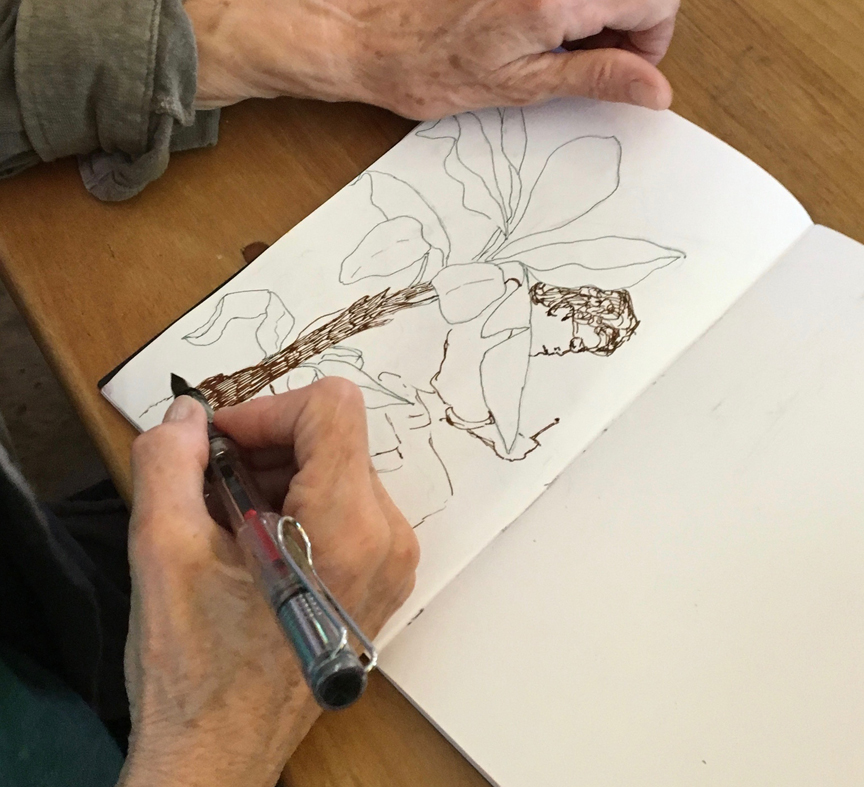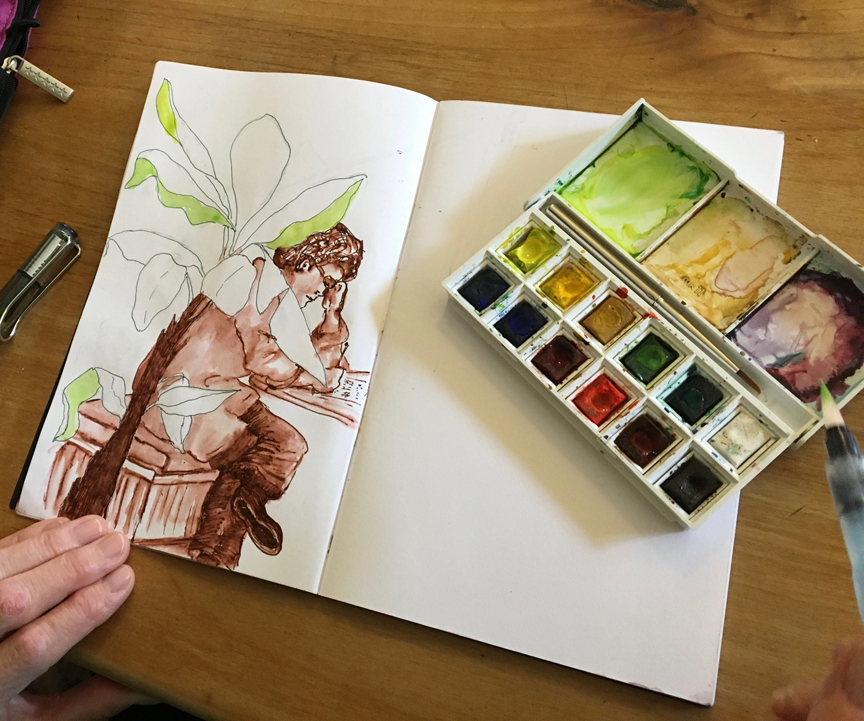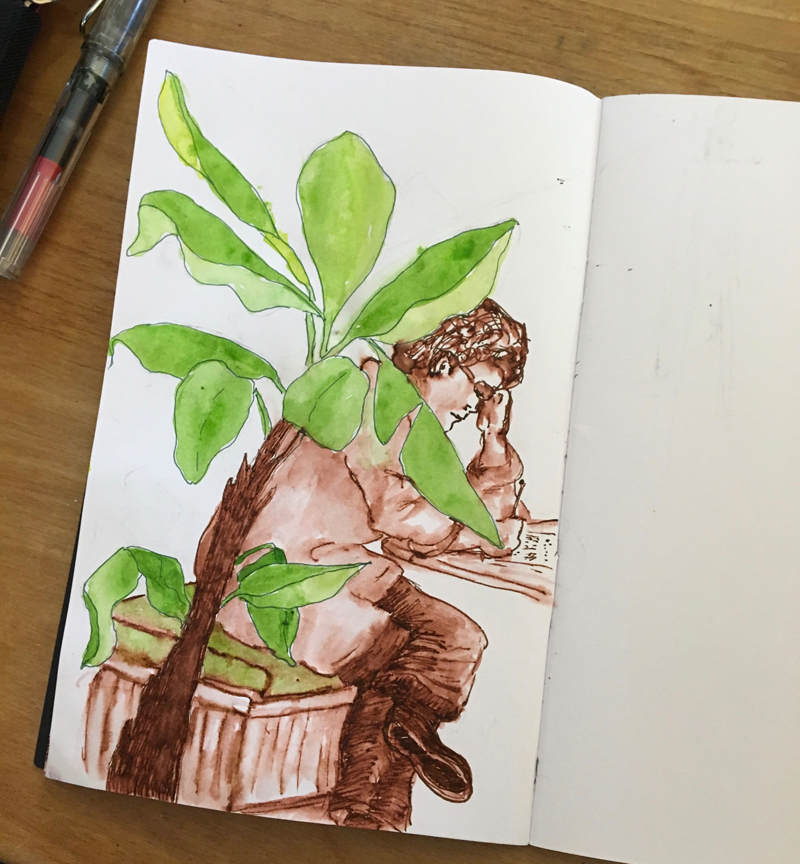 And here's how Barb Sh develops her sketch images, layer on layer.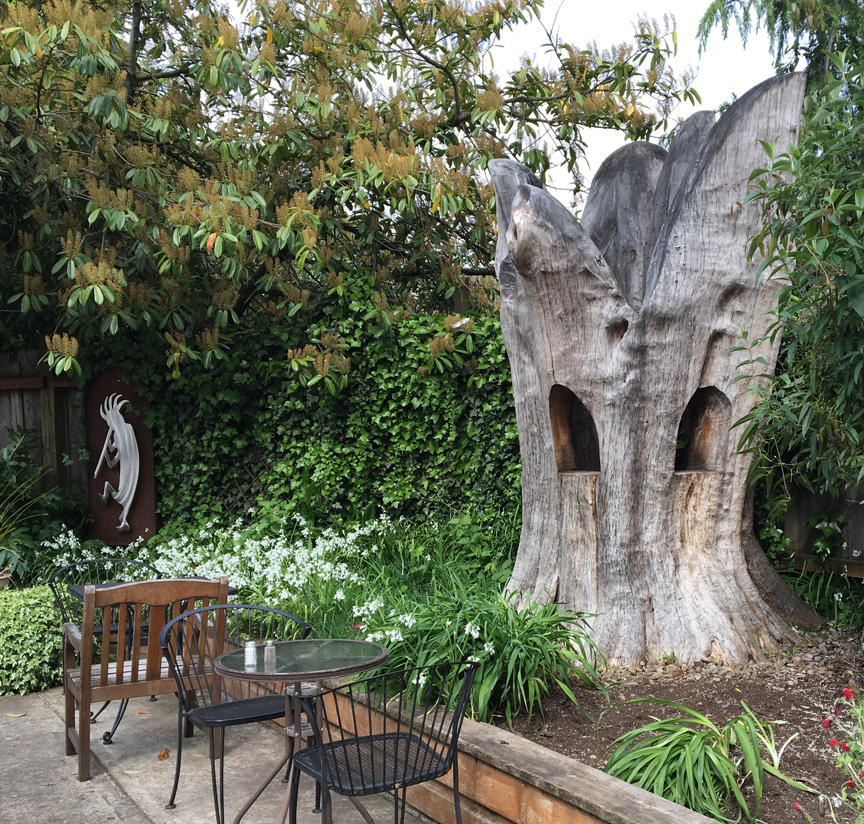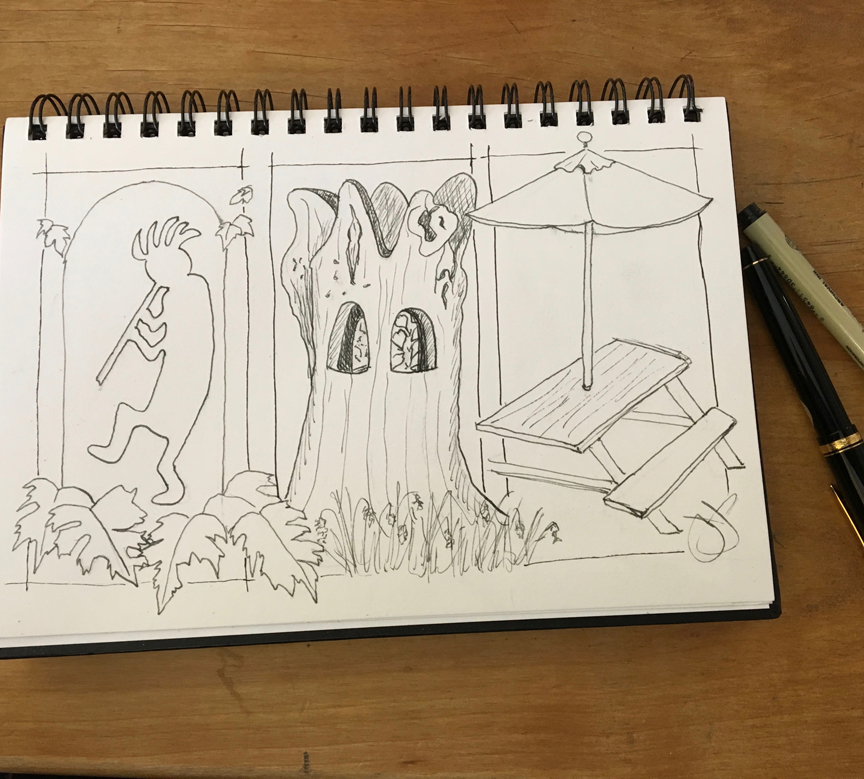 Jane started with images from the outside courtyard, got cold and came inside to finish her sketch all in black ink lines, no color.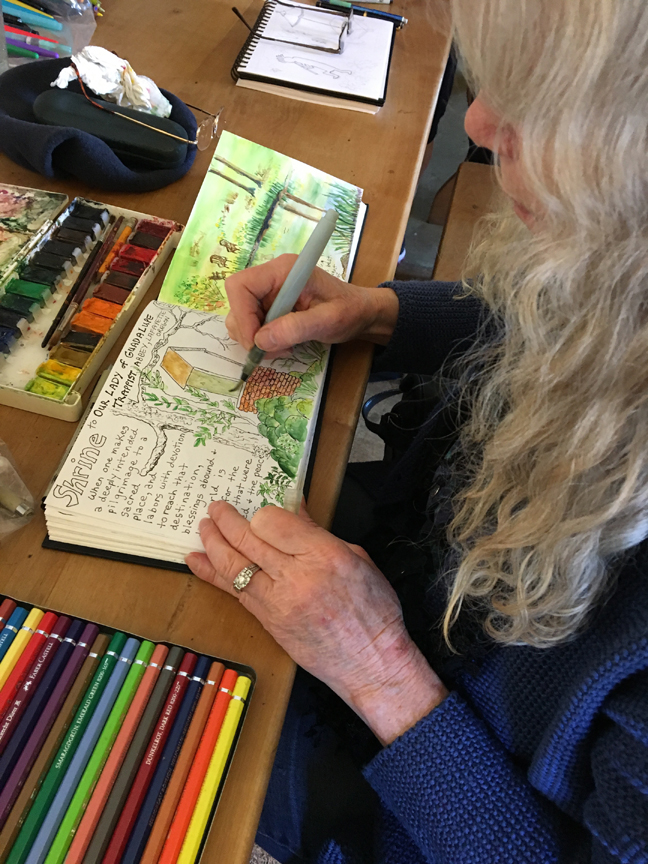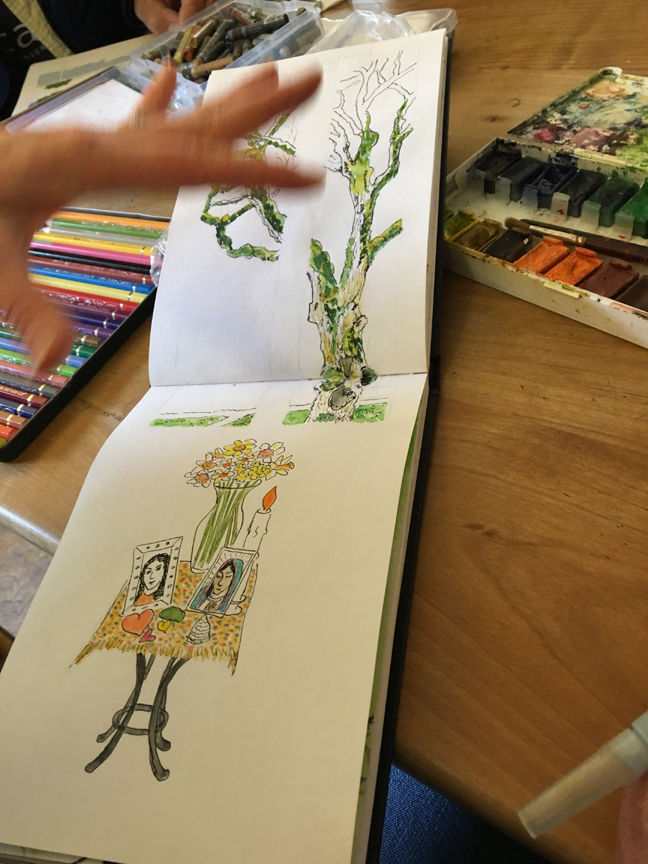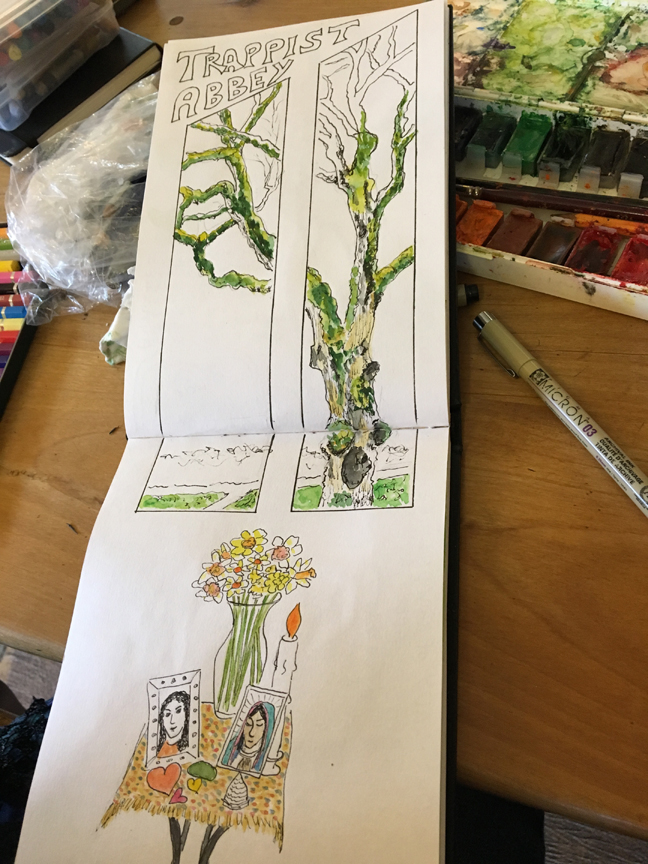 Tricia likes using the long landscape oriented sketchbook, but it works both directions as you can see above. Love the window view.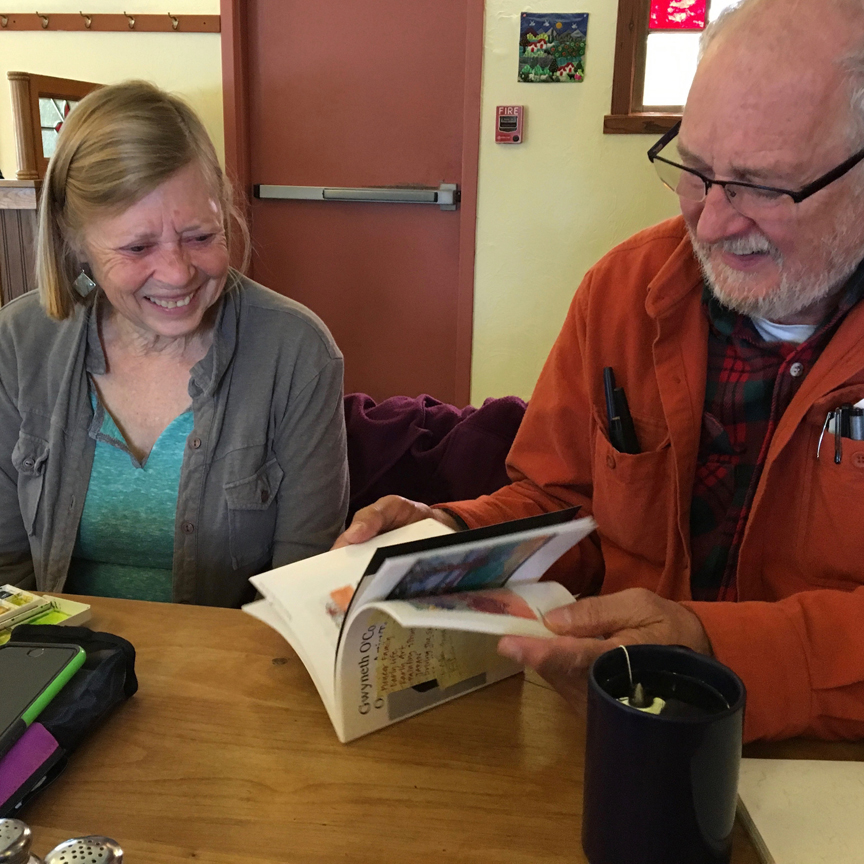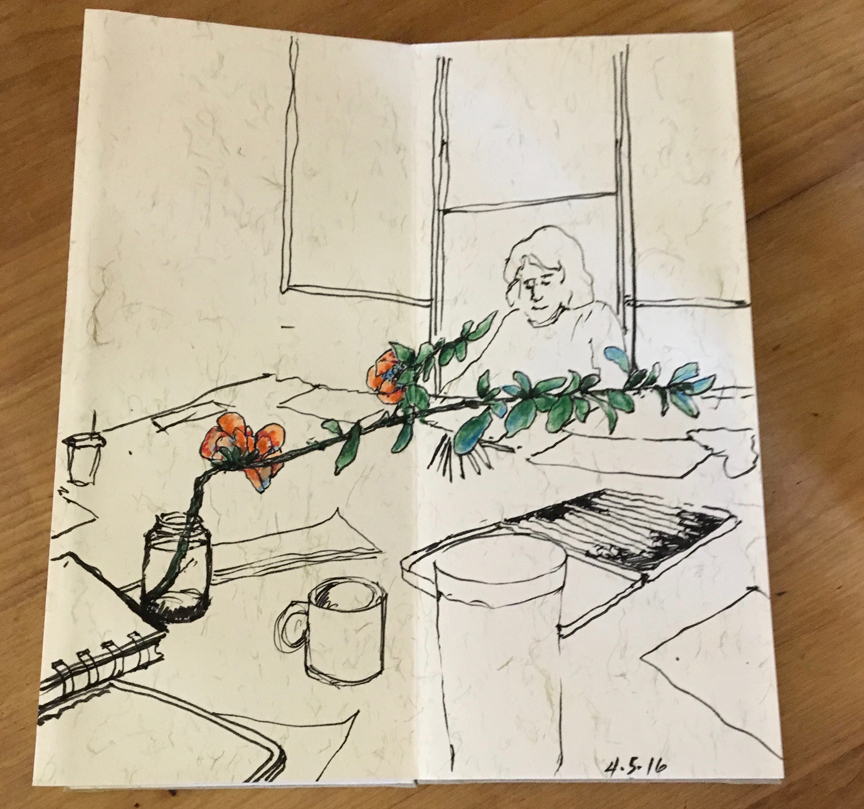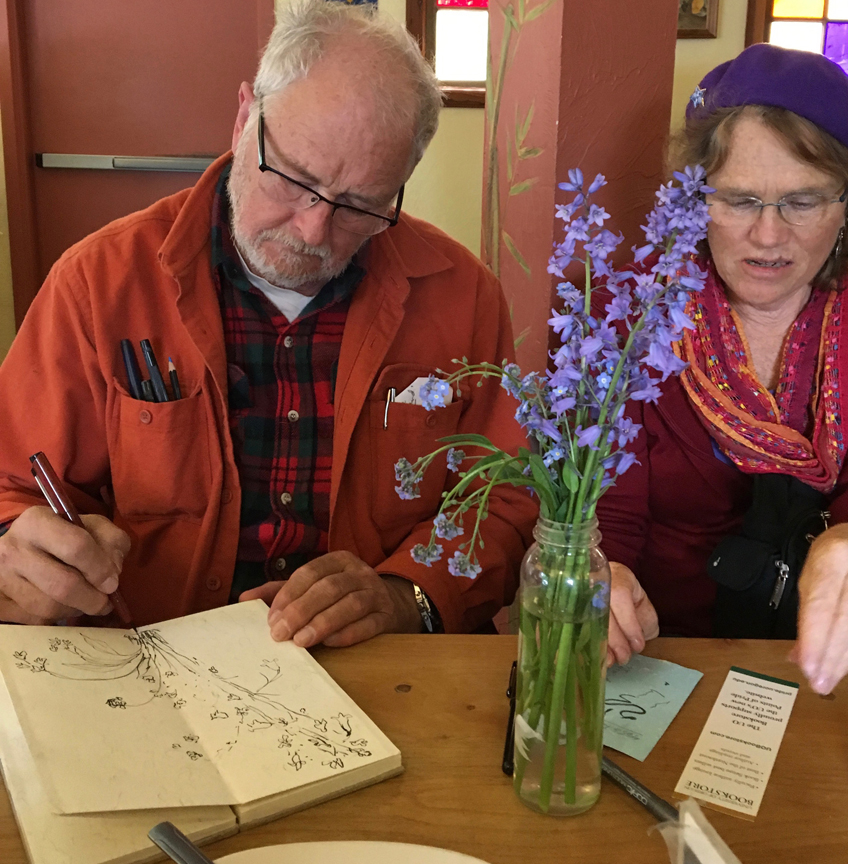 Then Ken came in with samples of the book he's writing about his wife, Gwyneth O'Connell, which we all found interesting. He'd also kept working on the quince sketch he started last week, then he couldn't keep himself from the challenge of a quick sketch of the flowers Penelope brought. We all enjoy having him join us.