100 Mile Bakery @ Sprout, Springfield, OR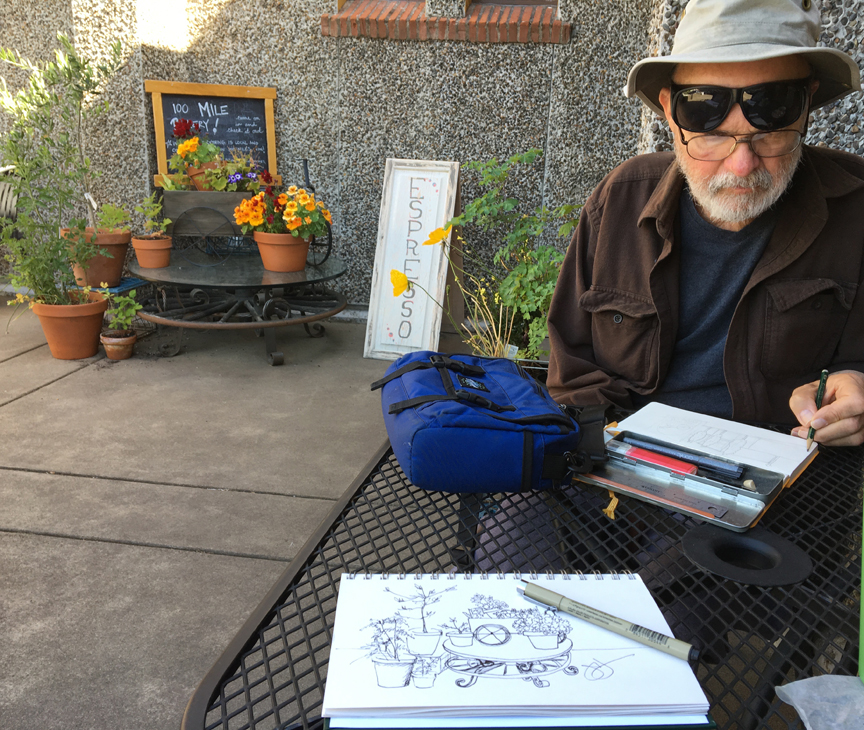 Jane and Erik got there first, and immediately (after Erik's berry pie) started sketching – Jane the flowers, Erik the sign & street vista.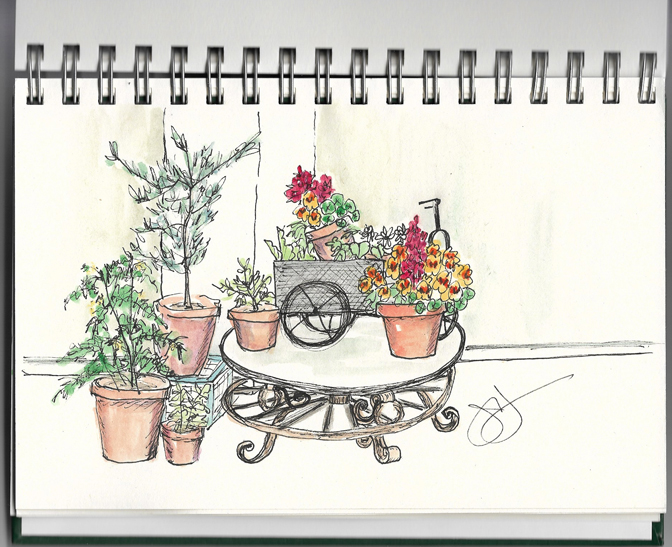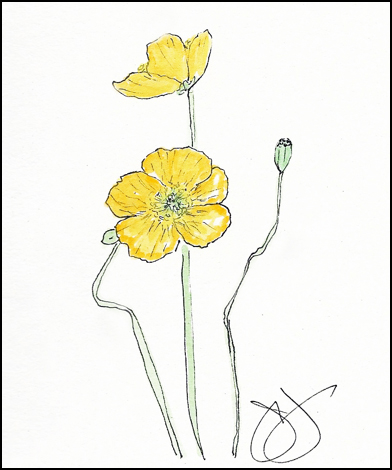 Here are Jane's sketches – too much coffee influenced the first, but she finally calmed down for the poppies. Whew.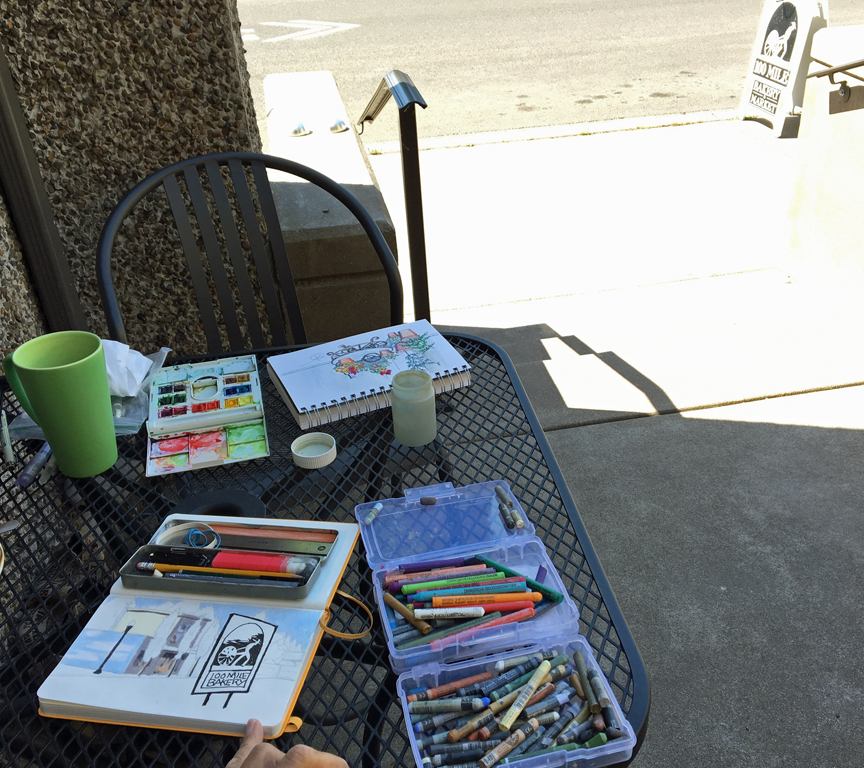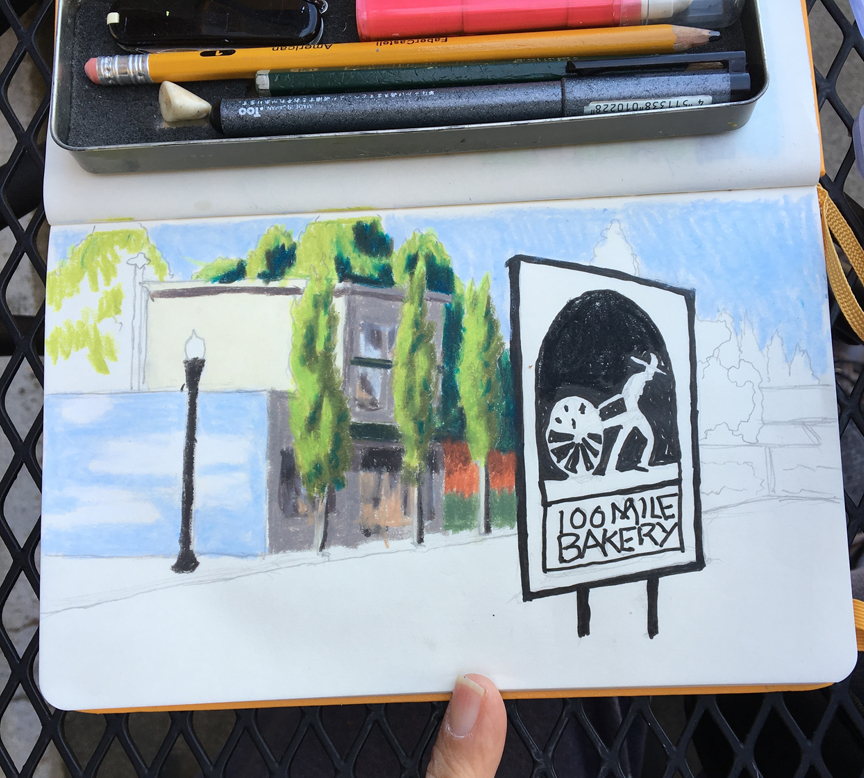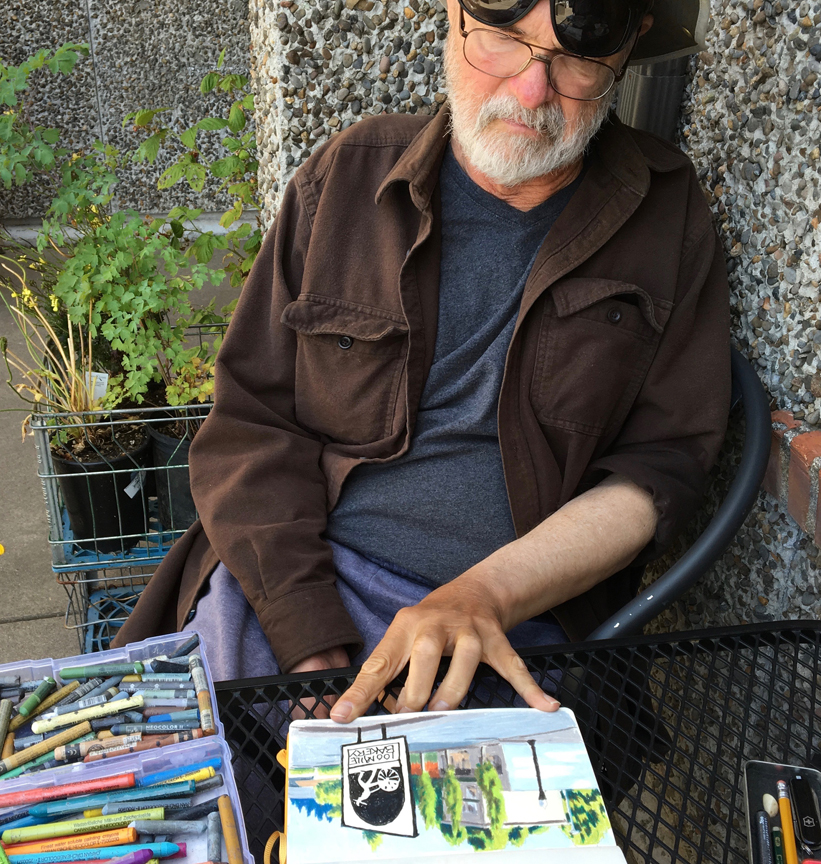 Erik said he came to get inspired, and he got it! Or did he… Yep.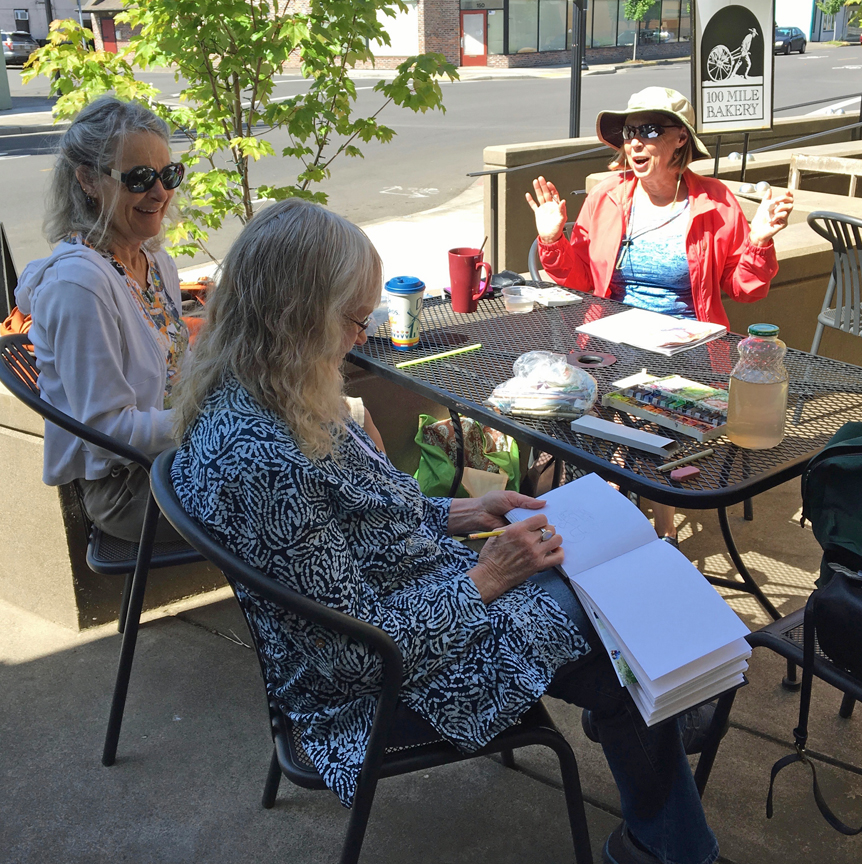 Sandy, Tricia, and Barb Sh interrupt their sketching for a chuckle.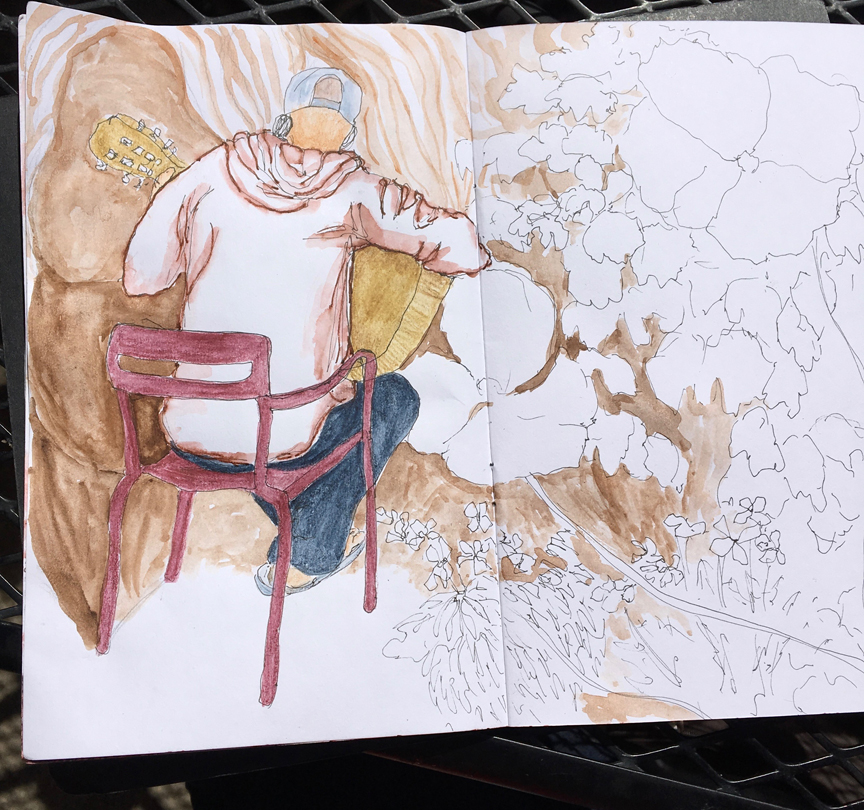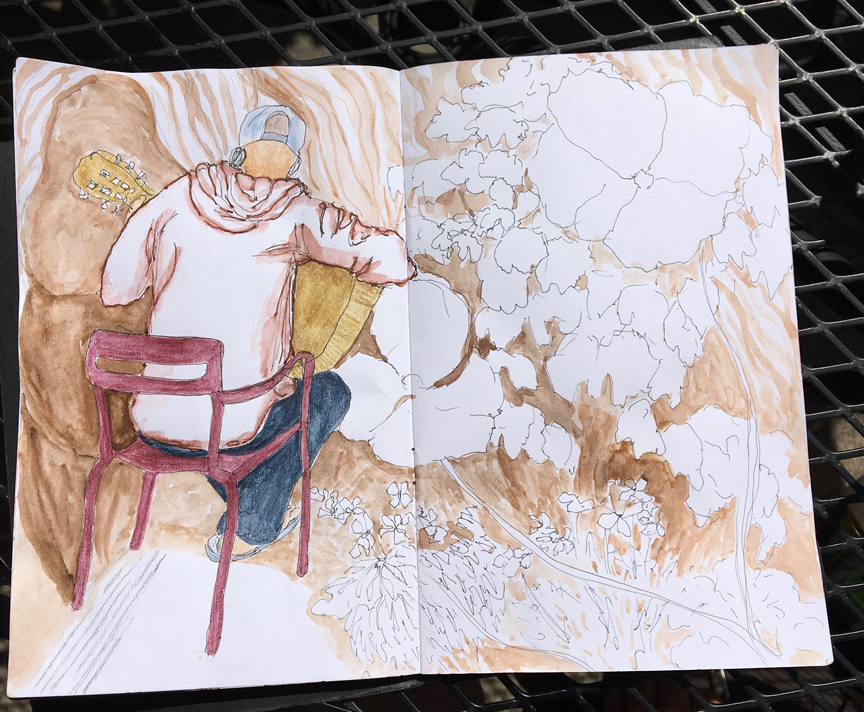 Here's what Barb Sh was working on – so interesting to see how the initial sketch continues to evolve, now with the Iceland Poppies, too.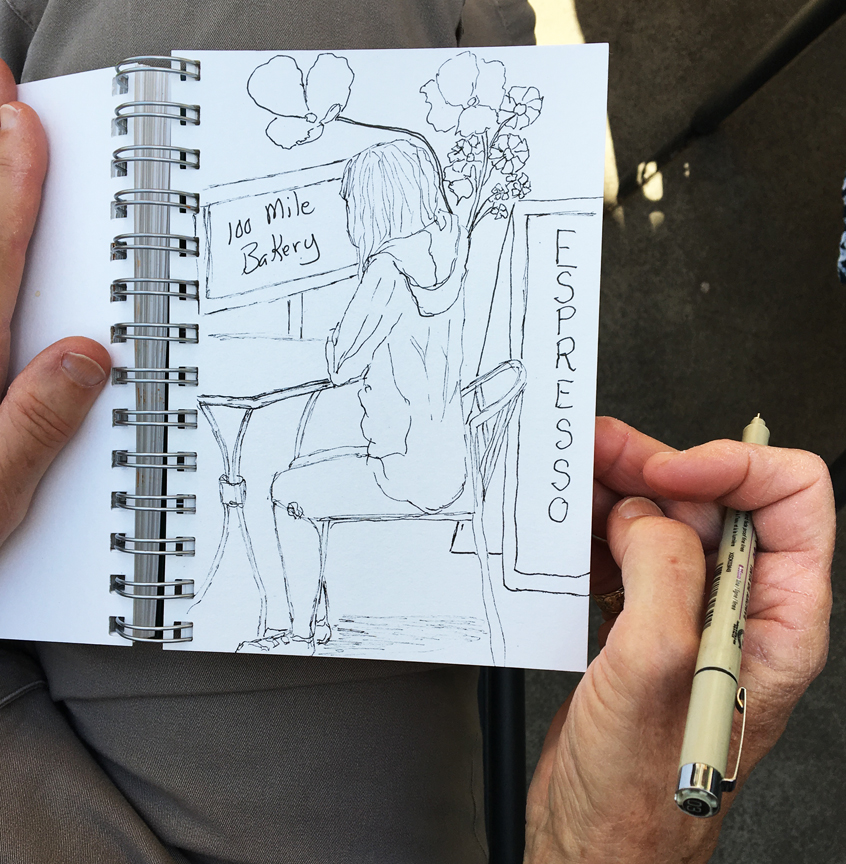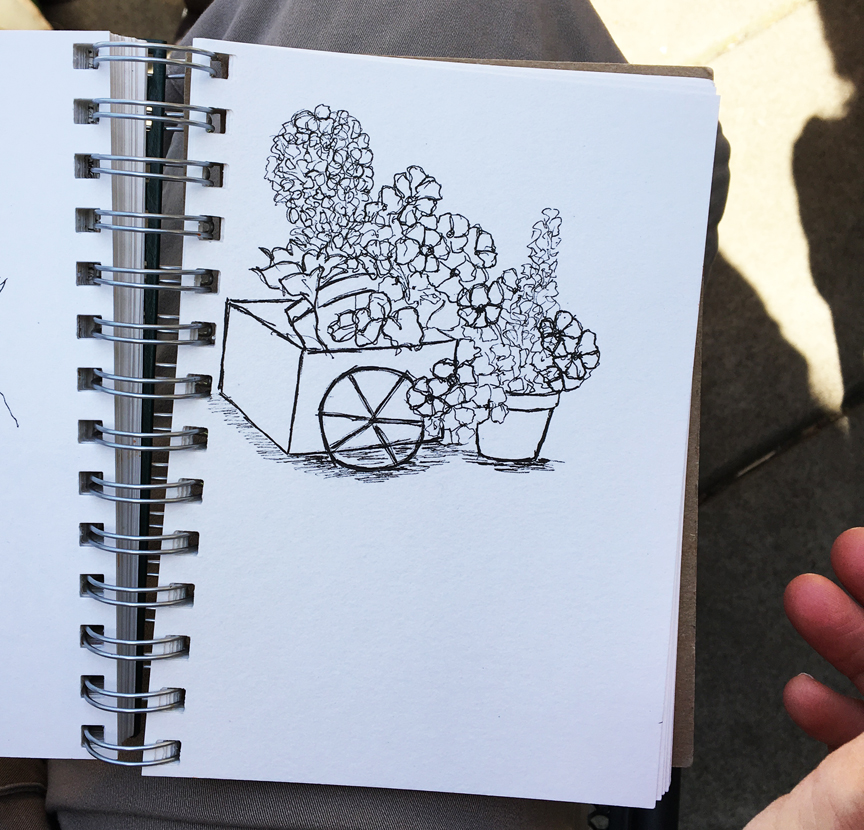 Sandy's fears that she's lost her sketching chops were for naught.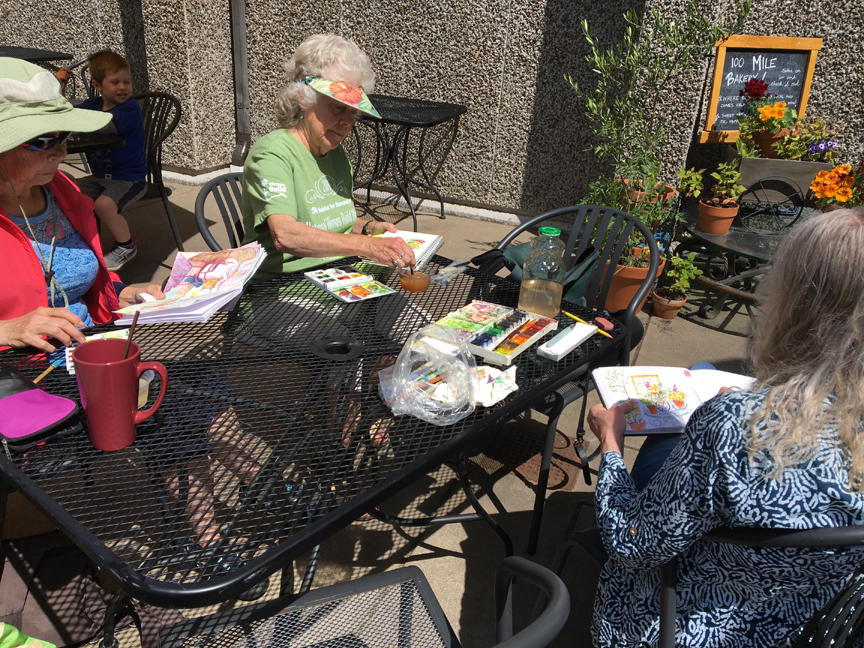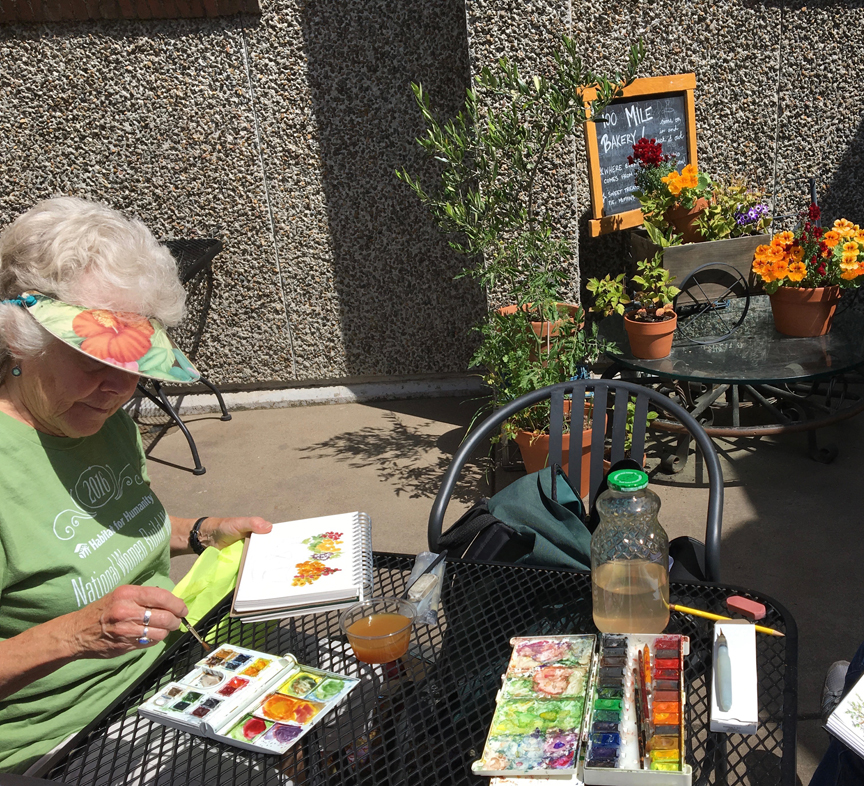 By the time Barb A joined us, people were seriously into sketching, and Barb wasted no time in getting her watercolor flowing.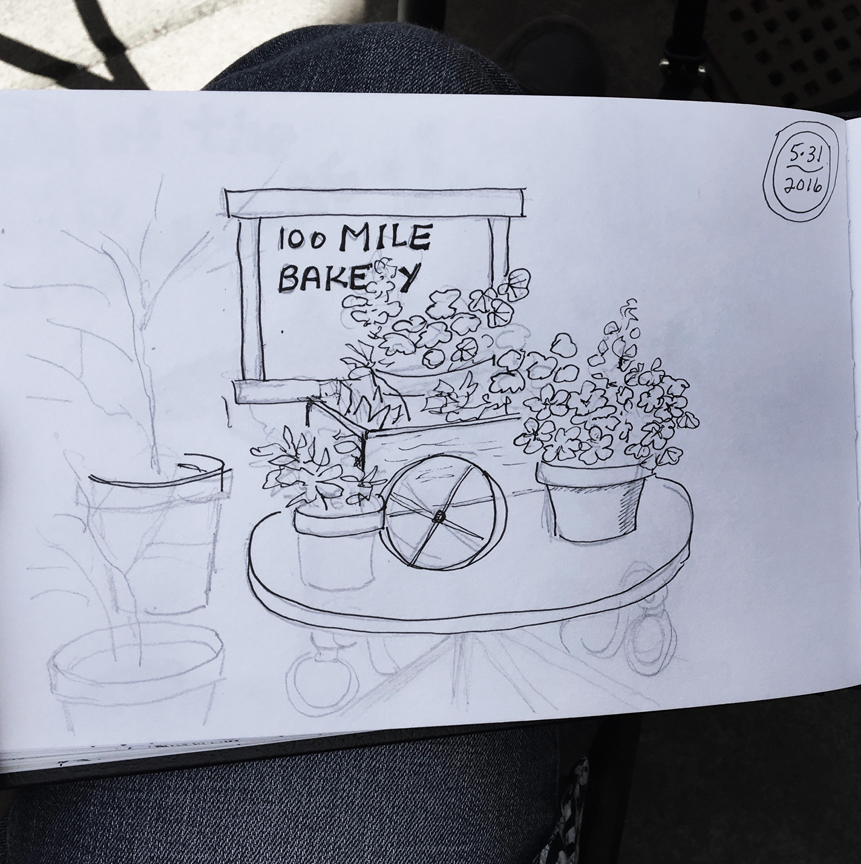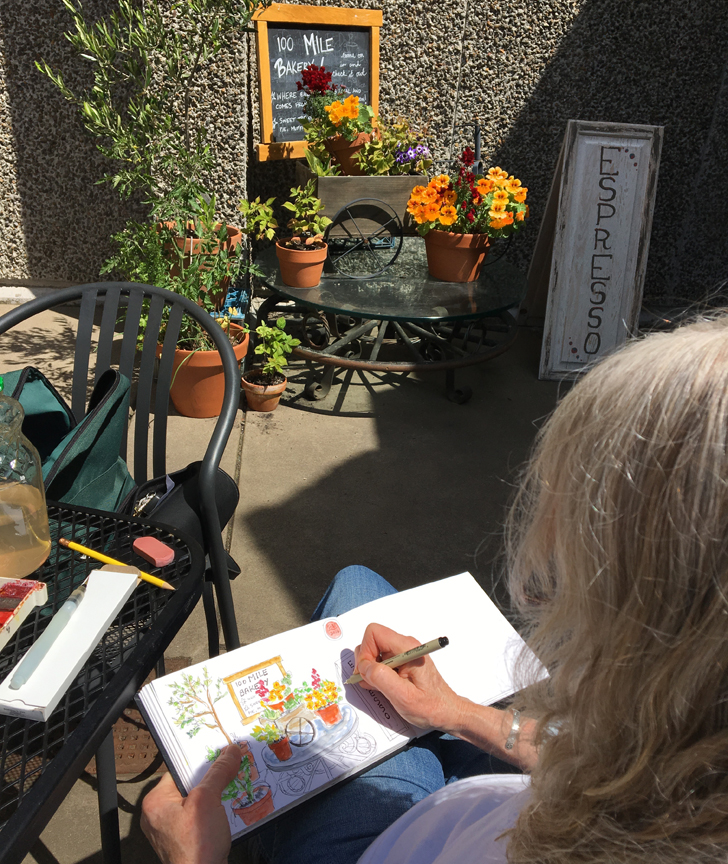 Here's how Tricia's sketch developed from a simple black & white outline to – ah, color! Yes! There's more to this story – check back!