Sprout! courtyard, Springfield, Oregon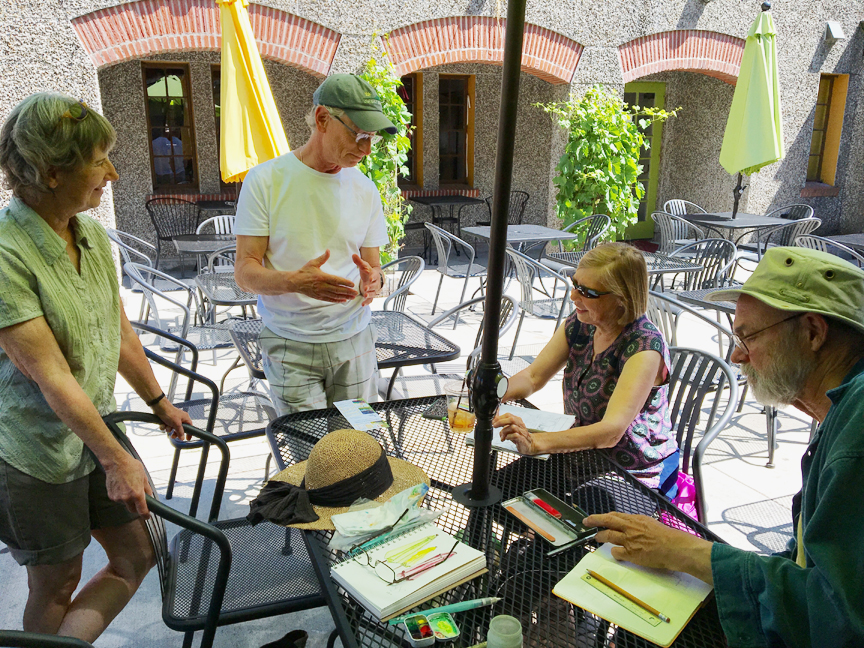 Idaho visitors Miela and Marty stopped by to see what we were doing, and of course we invited them to come sketching with us in Italy in 2017! It's always such fun to share interests with others.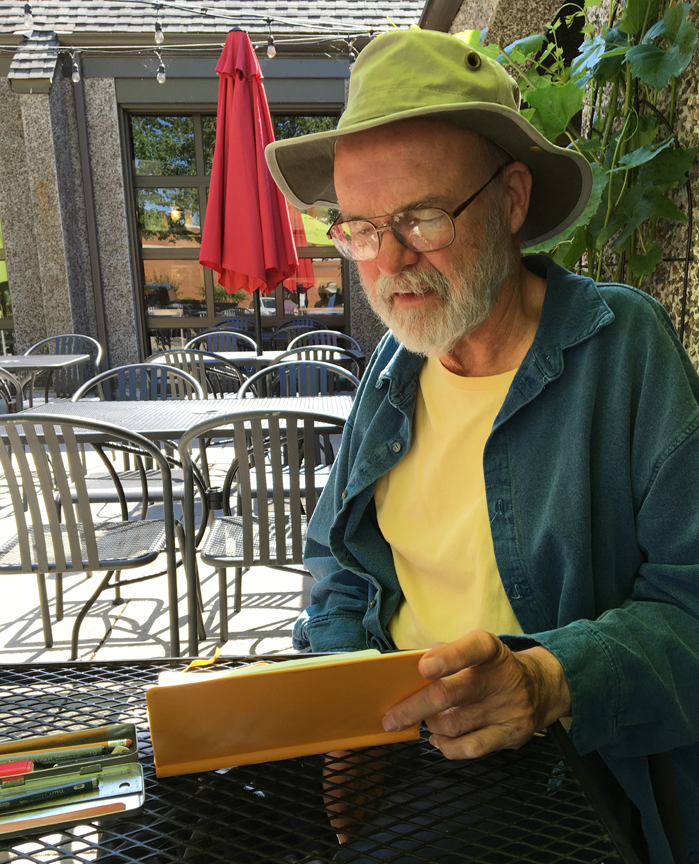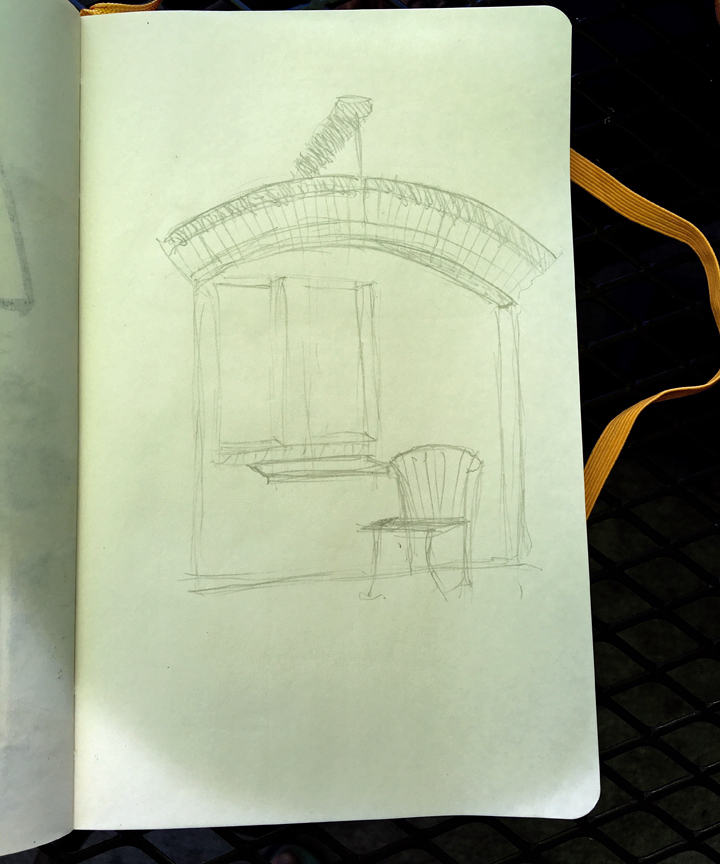 Erik got to our meeting place first this morning (as usual) and started right in on the interesting architecture of the place.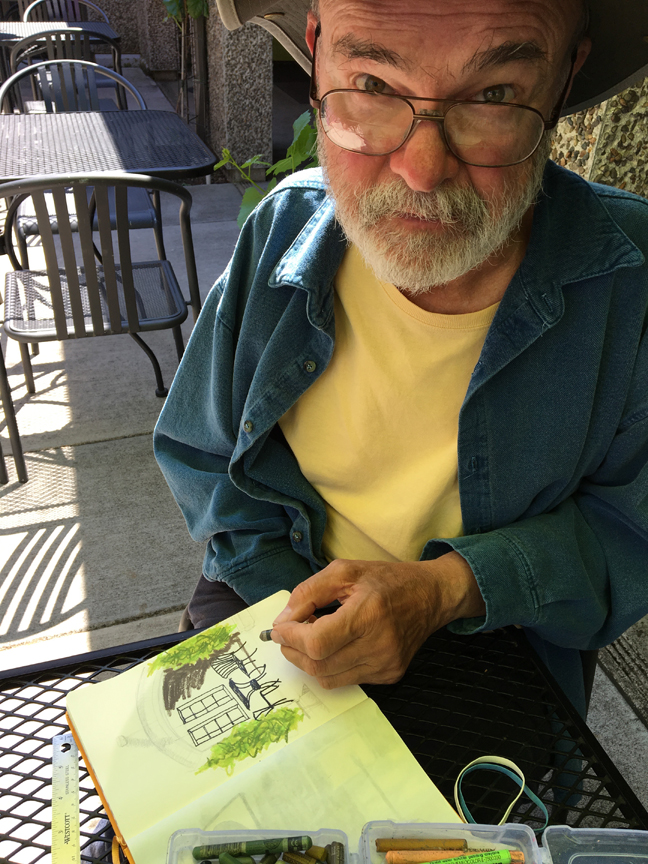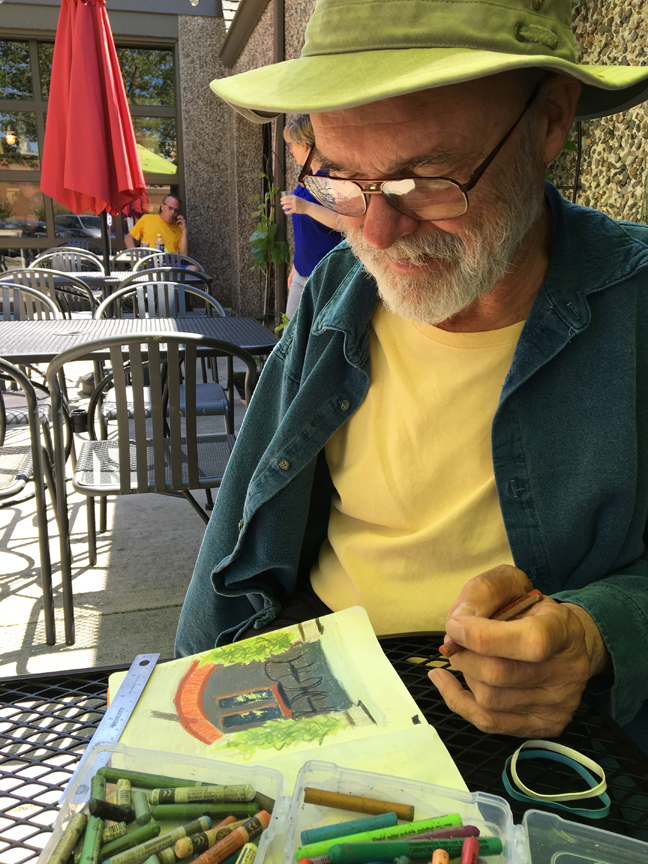 From a simple quick pencil sketch to layers of color – it emerges!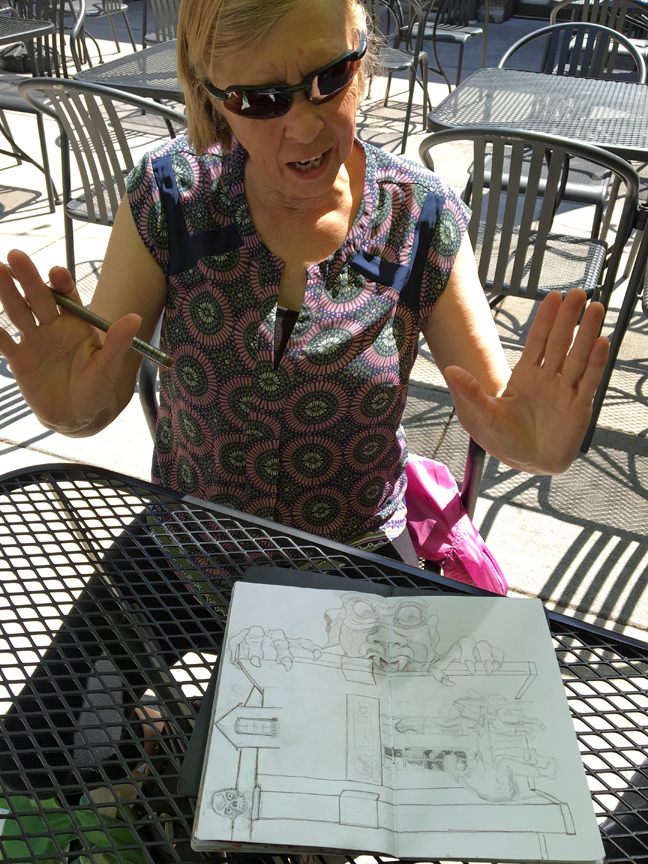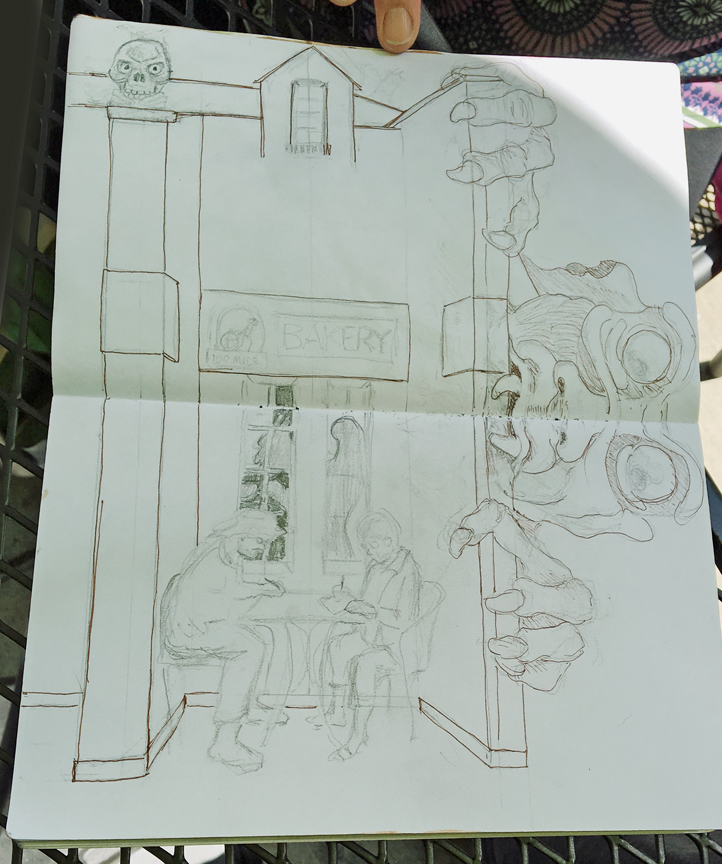 Barb Sh announces she figured out what to add to the page she started last week, featuring Erik & Jane – a gargoyle peering at them!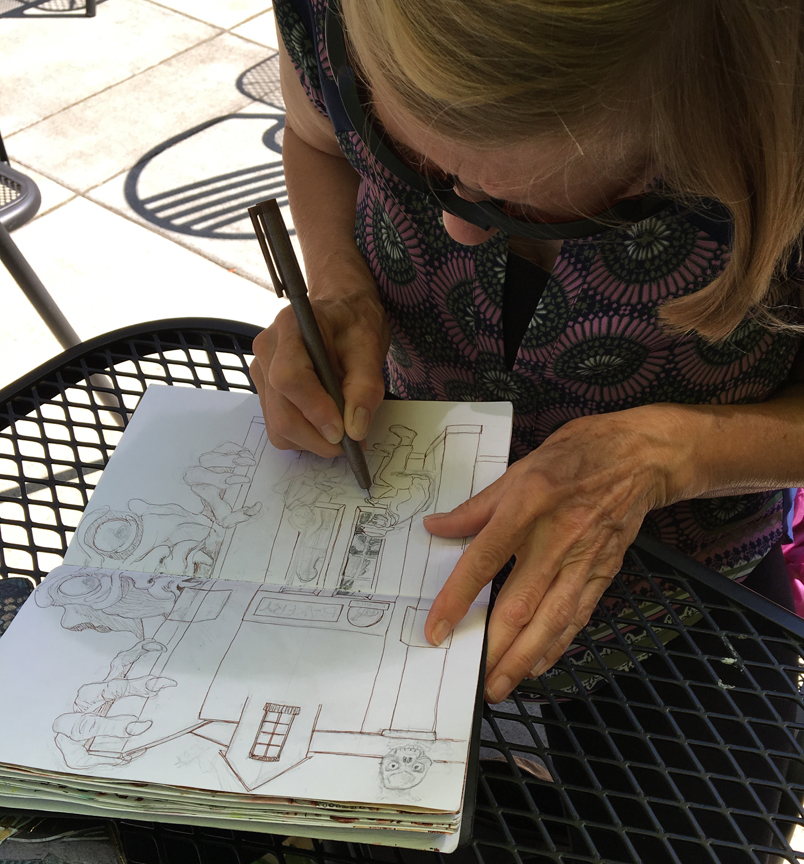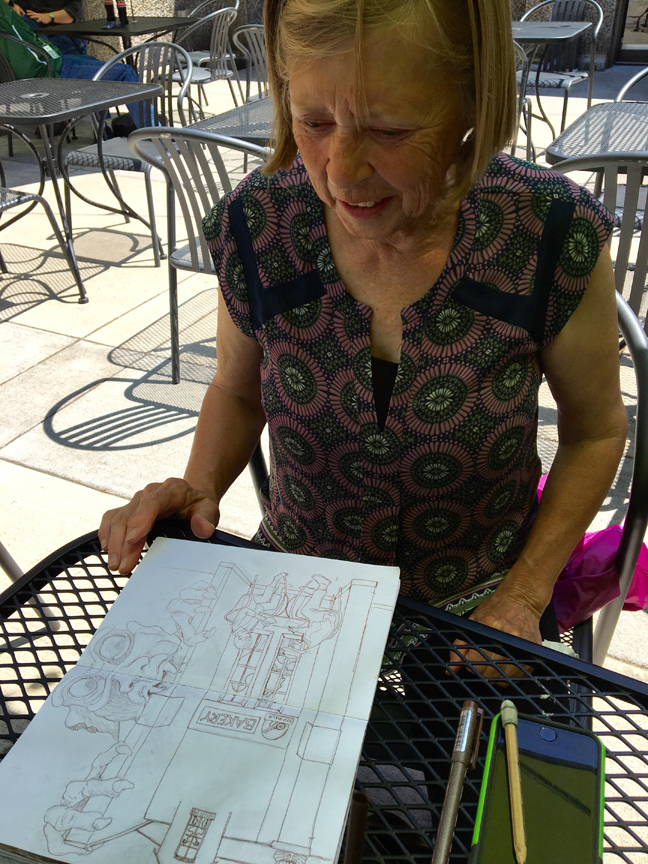 After her pencil sketch to see how pieces would interact on the page, she inks the images in…now, ready for color!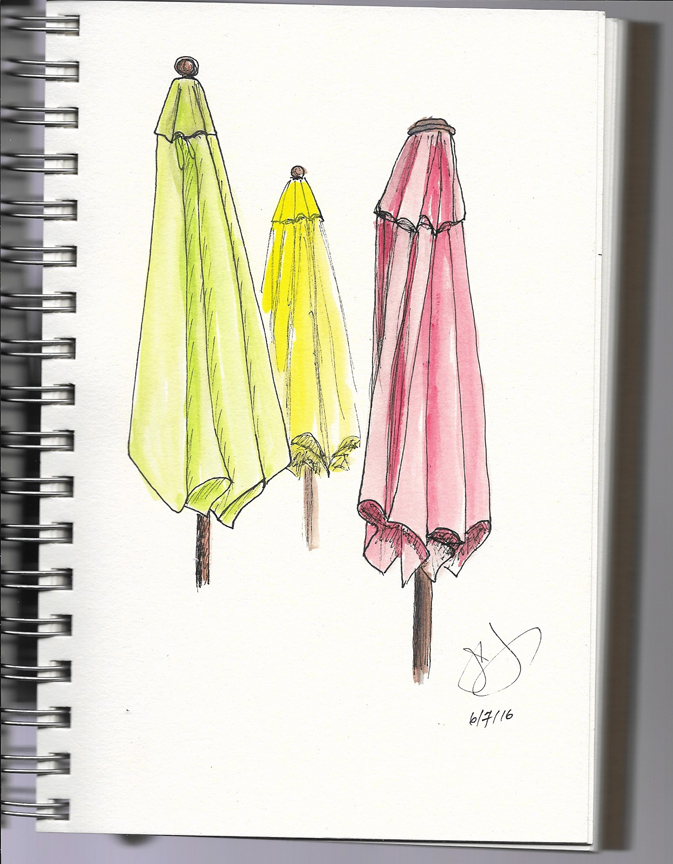 And in the interest of full disclosure, here's what Jane (recently rattled by her air conditioning system quitting back at home) did.