Hideaway Bakery, Eugene, OR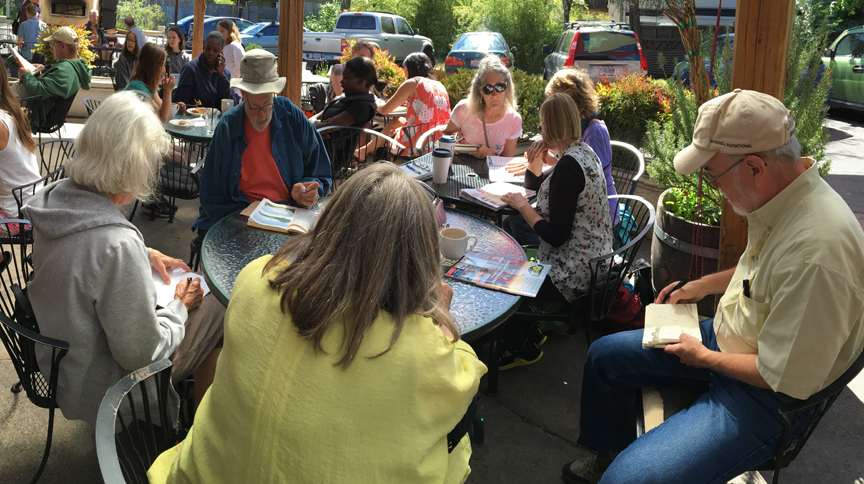 A chance to sit in the sun brought a lot of us out to our gathering at the Hideaway Bakery Tuesday moring: Barb So, Erik, Jan, Sandy, Penelope, Barb Sh, and Ken's old friend Mike stopped by, too.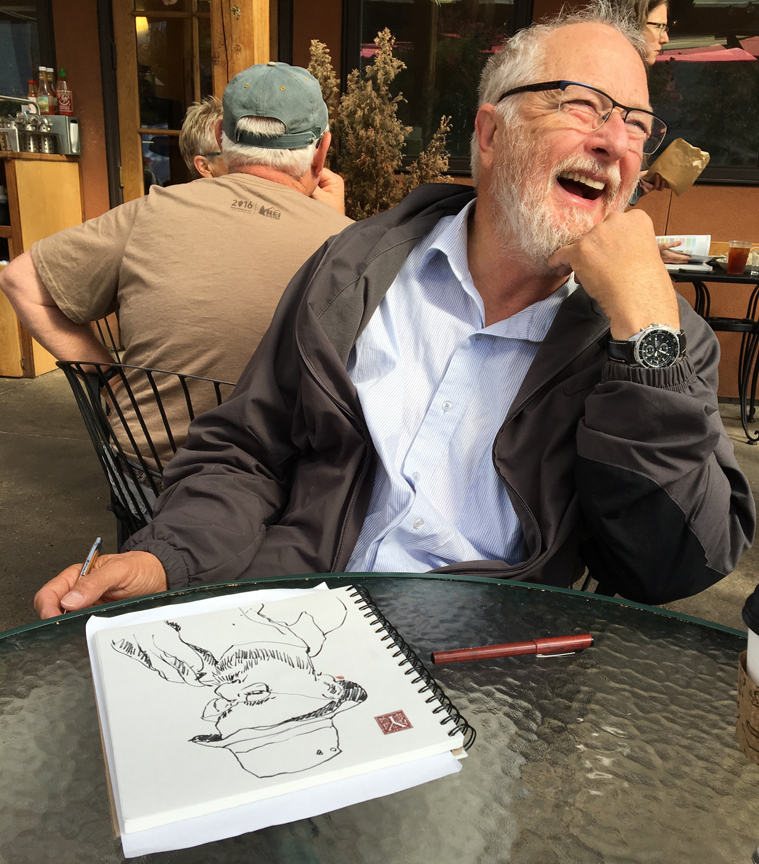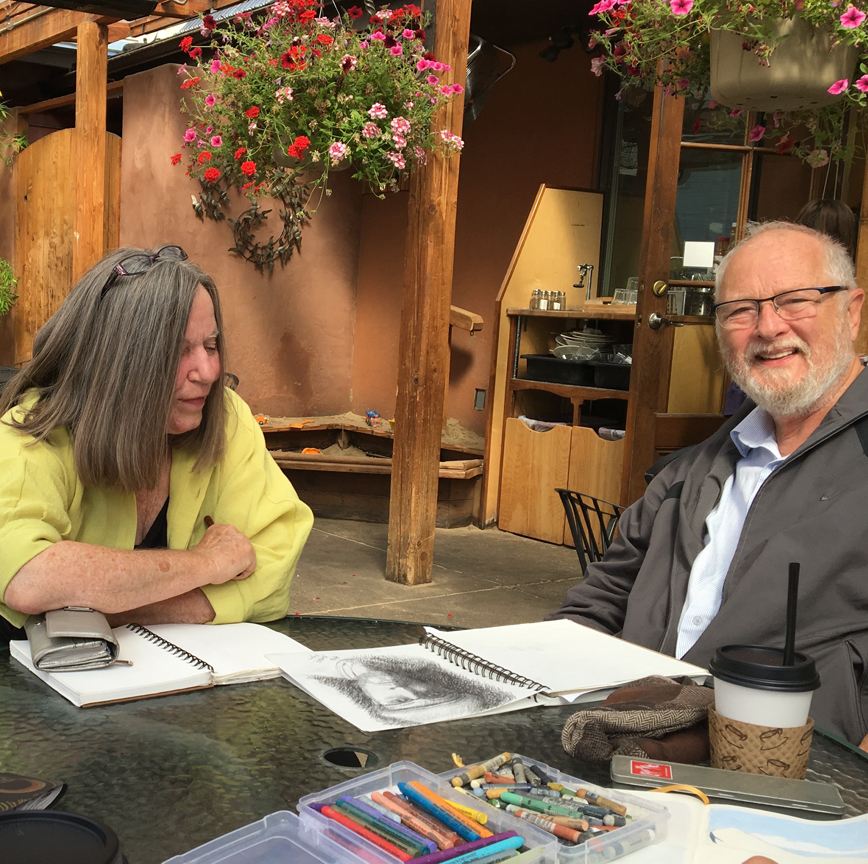 Ken got there early, as did Erik, hence the requisite sketch of the requisite model. When he showed Jan his self-portrait, he explained that we tend to portray ourselves as younger than we are. We like it.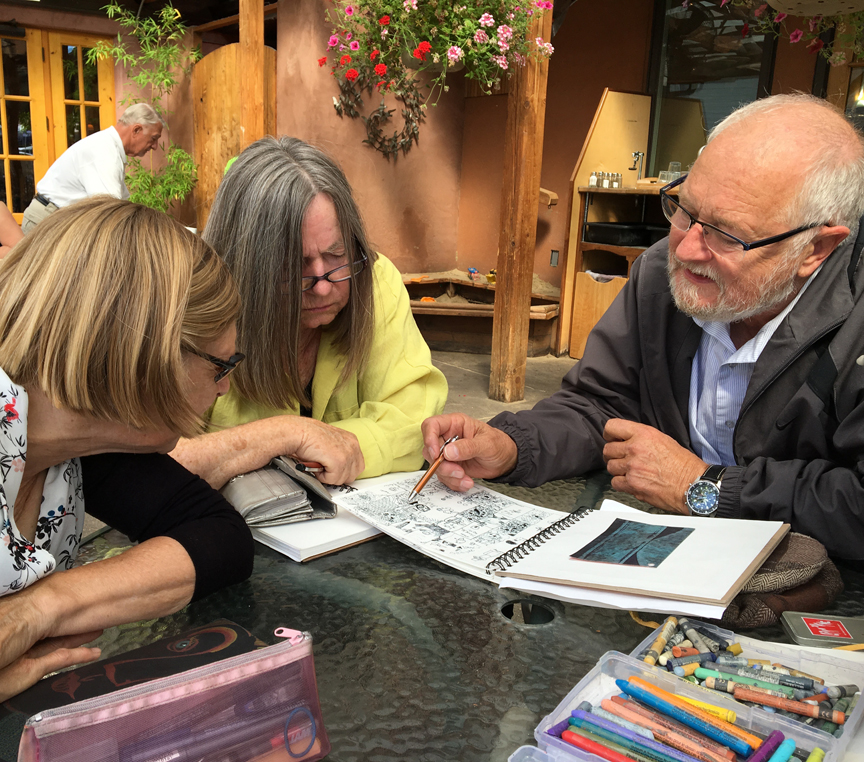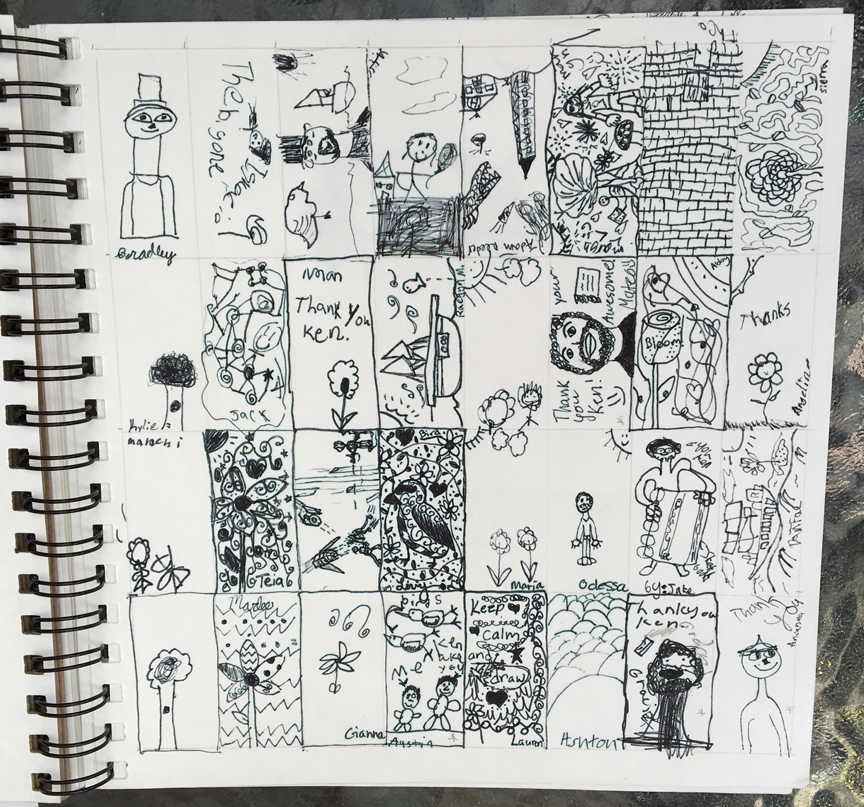 Ken had just done a sketch workshop with some 4th graders at Gilham Elem., and shared the thank you sketches they did for him.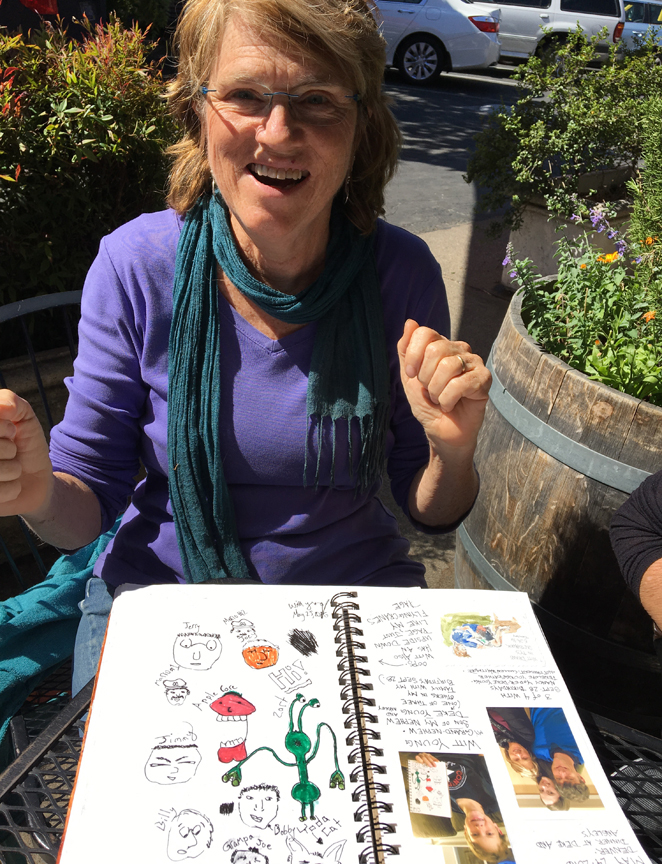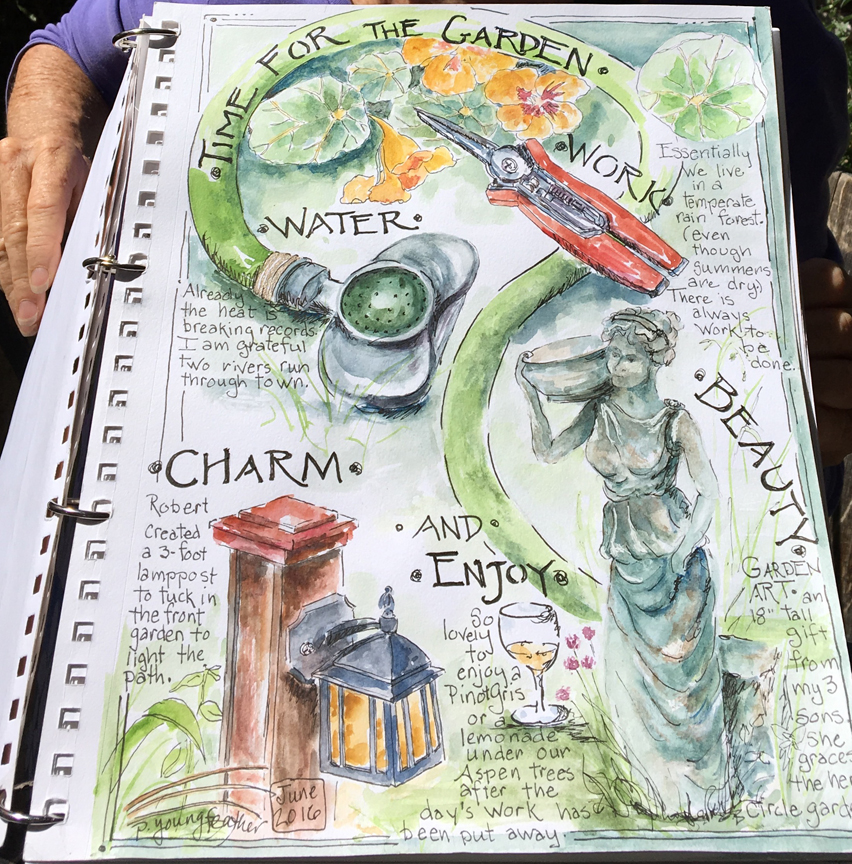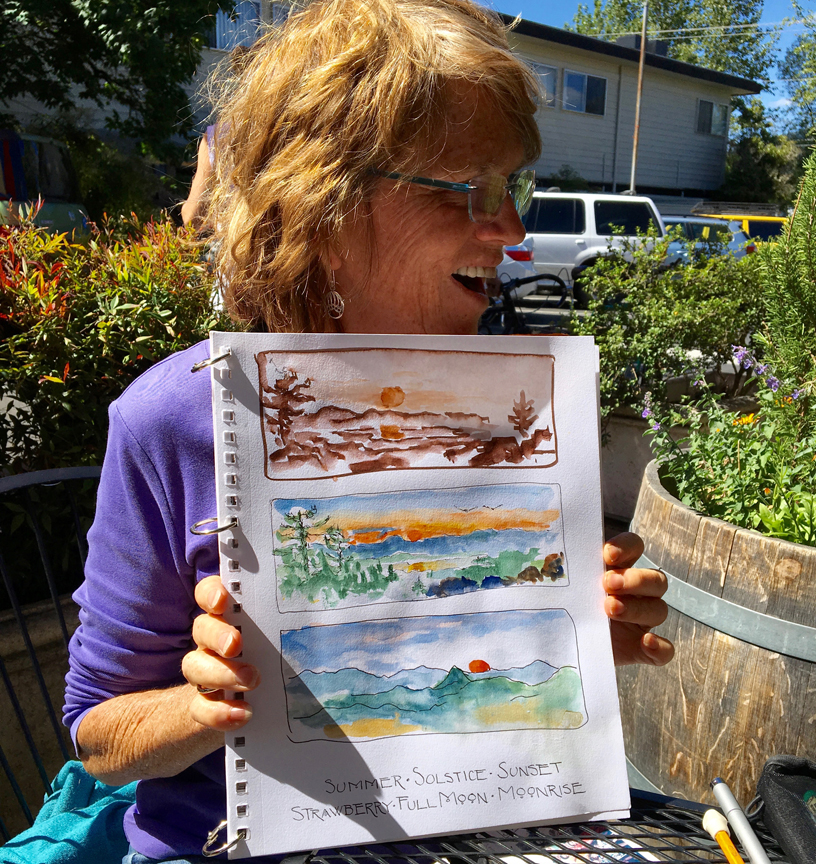 Penelope also had children's art in her sketchbook from a recent trip, along with some full page art projects (& solstice sketches!).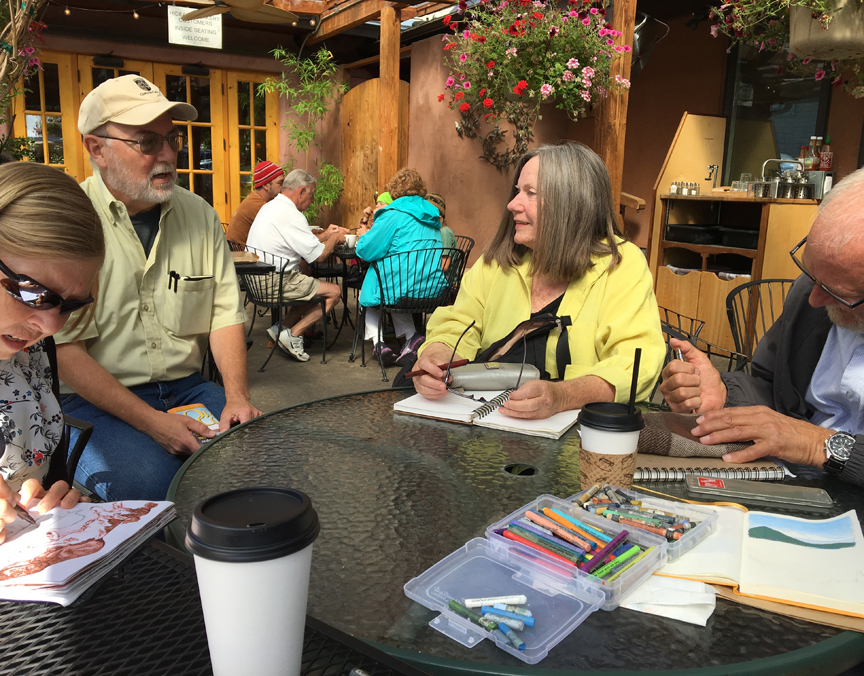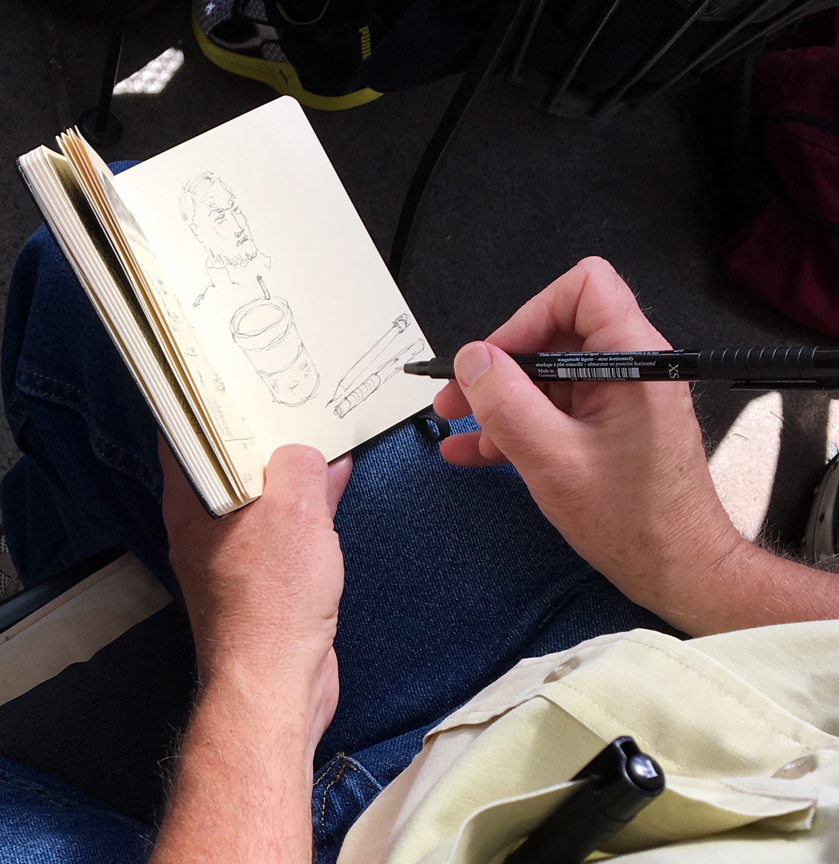 An old friend of Ken's, Mike showed up to sketch with us, too.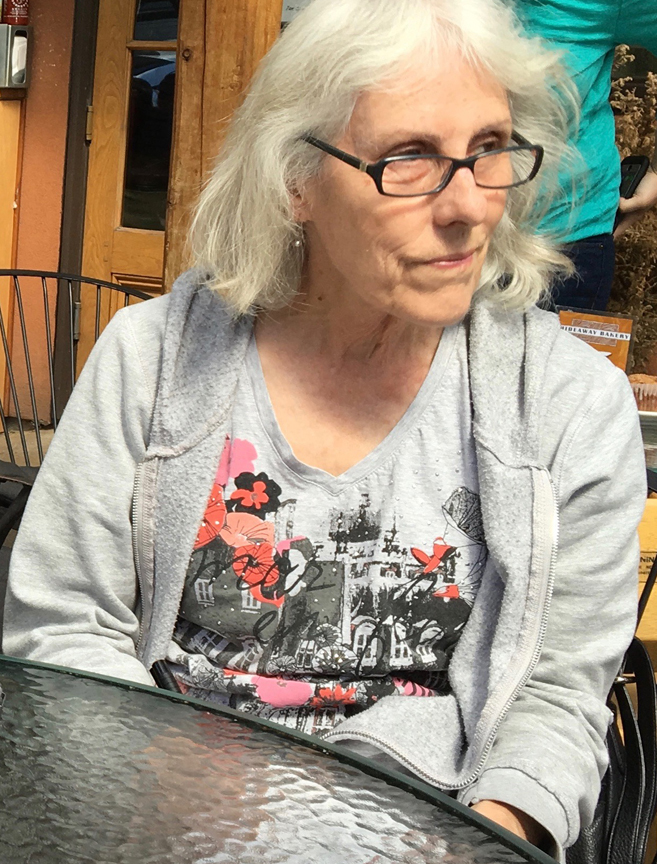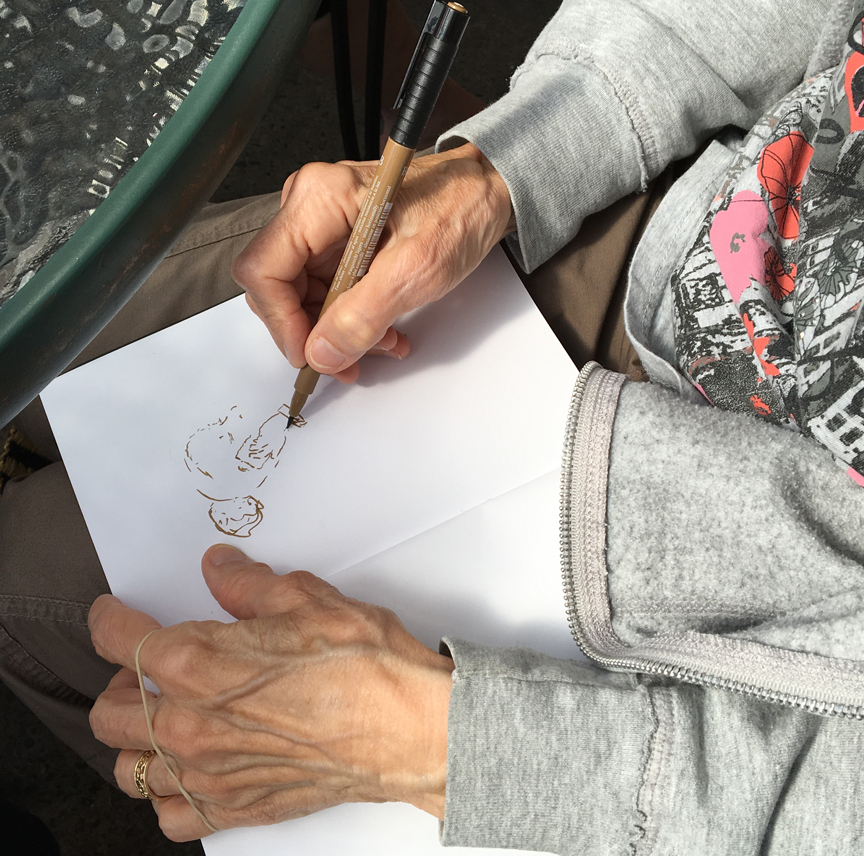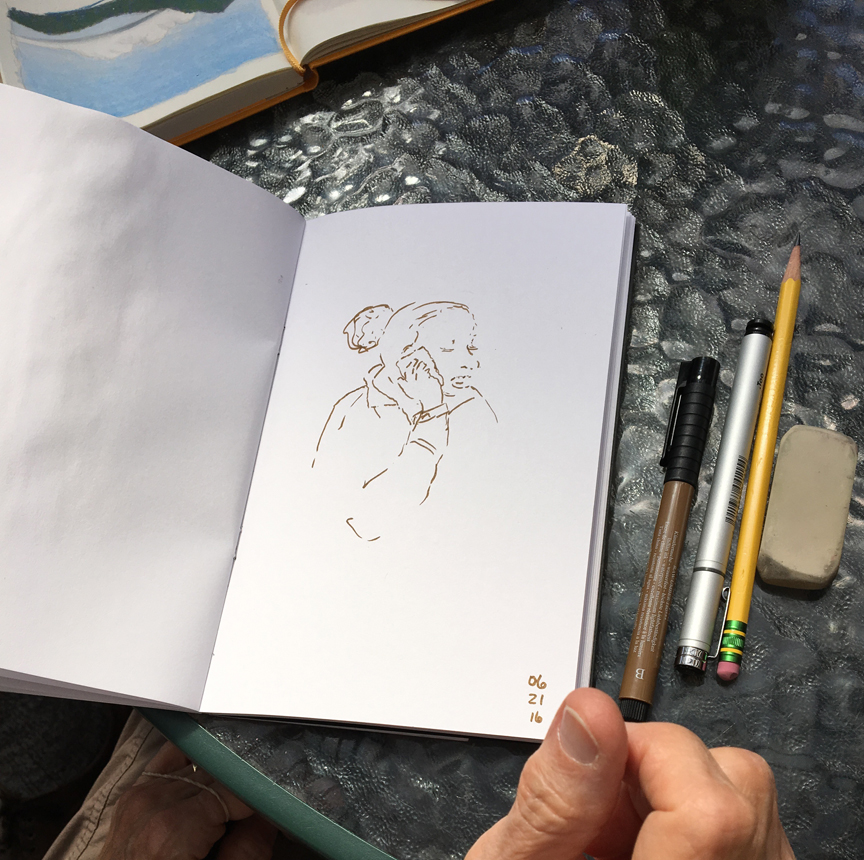 Quietly in a corner, Barb So was sketching in her lap, so surreptitiously that her model didn't even know. Ta dah!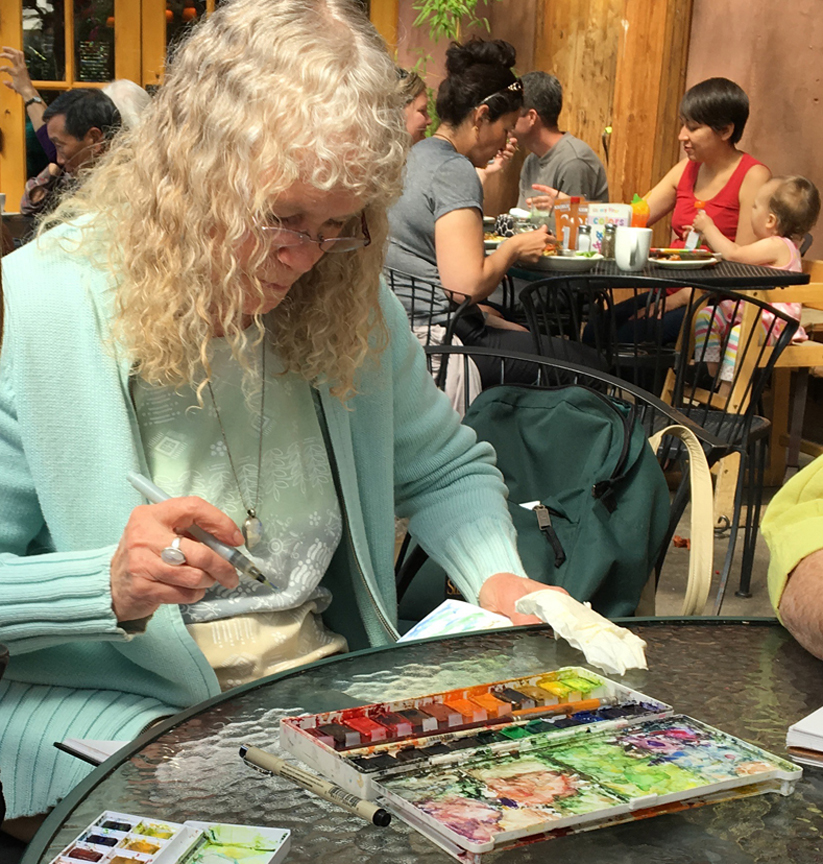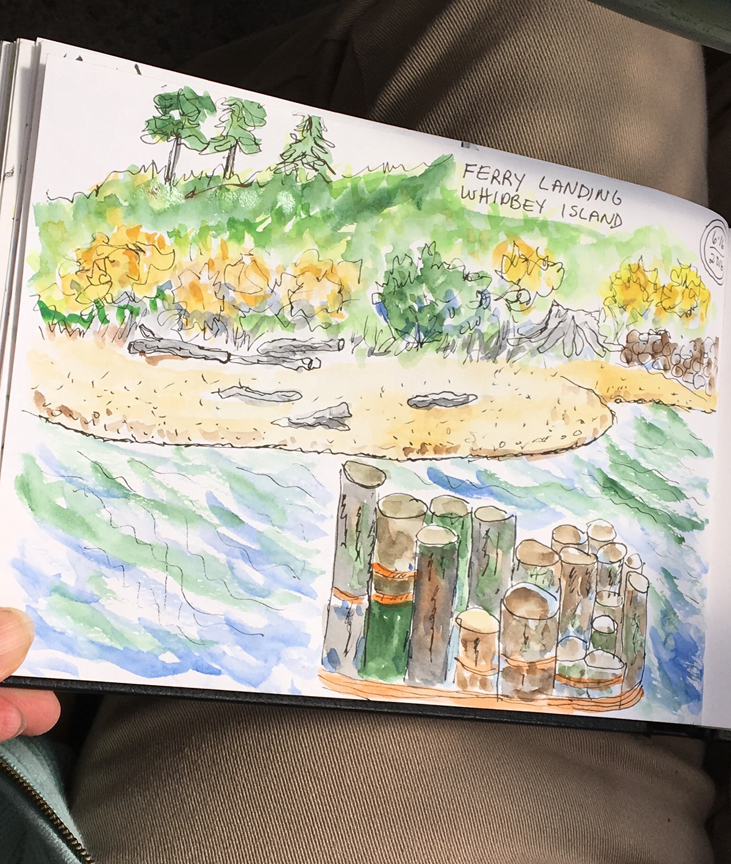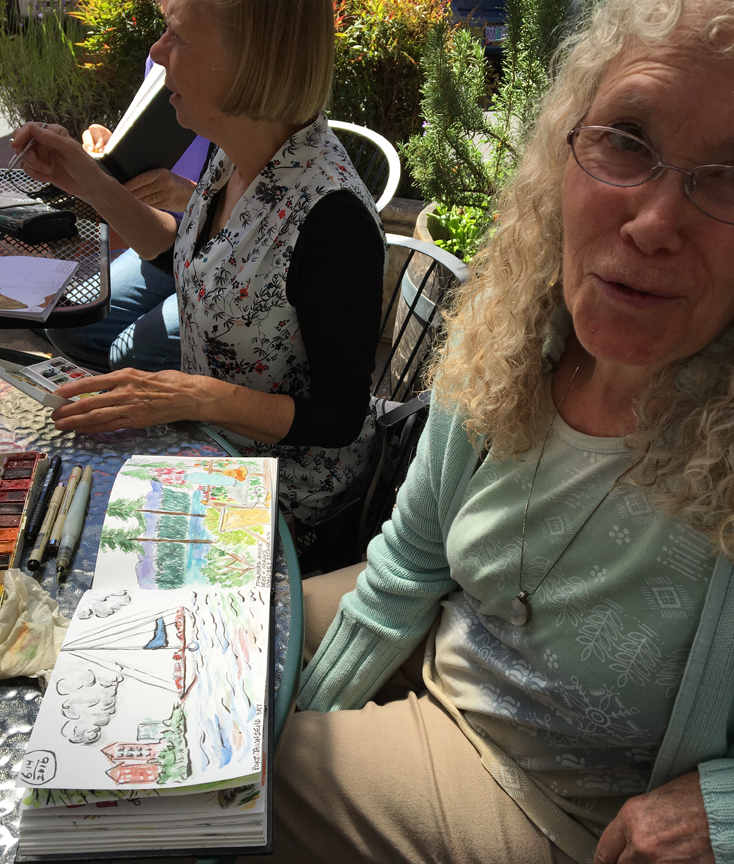 Tricia is often a lap sketcher, too, which helps when you're on a ferry trying to capture passing scenery! This from a  Whidby Island trip.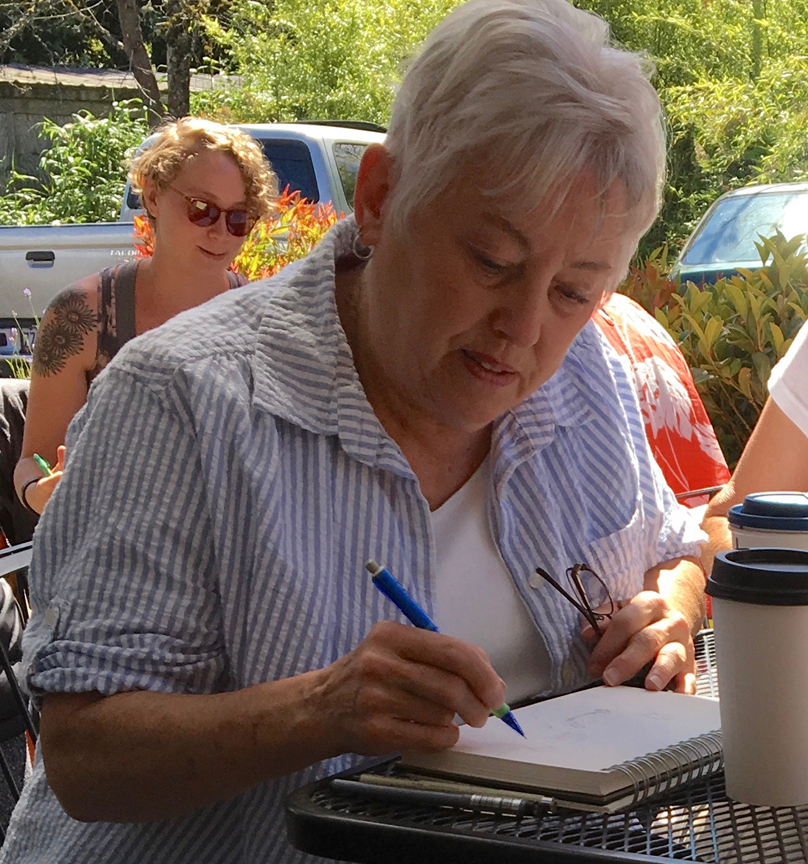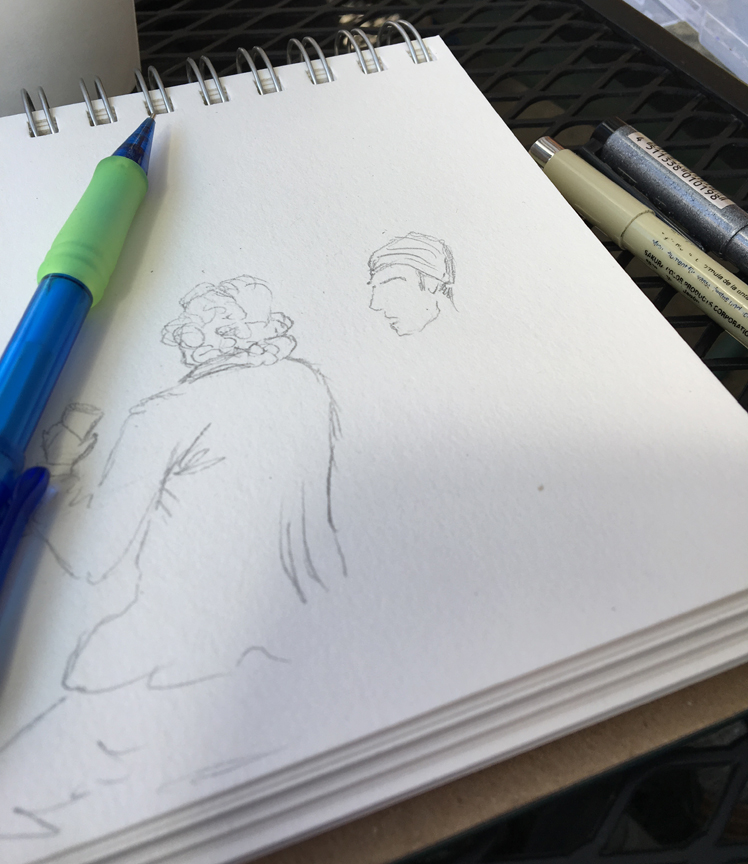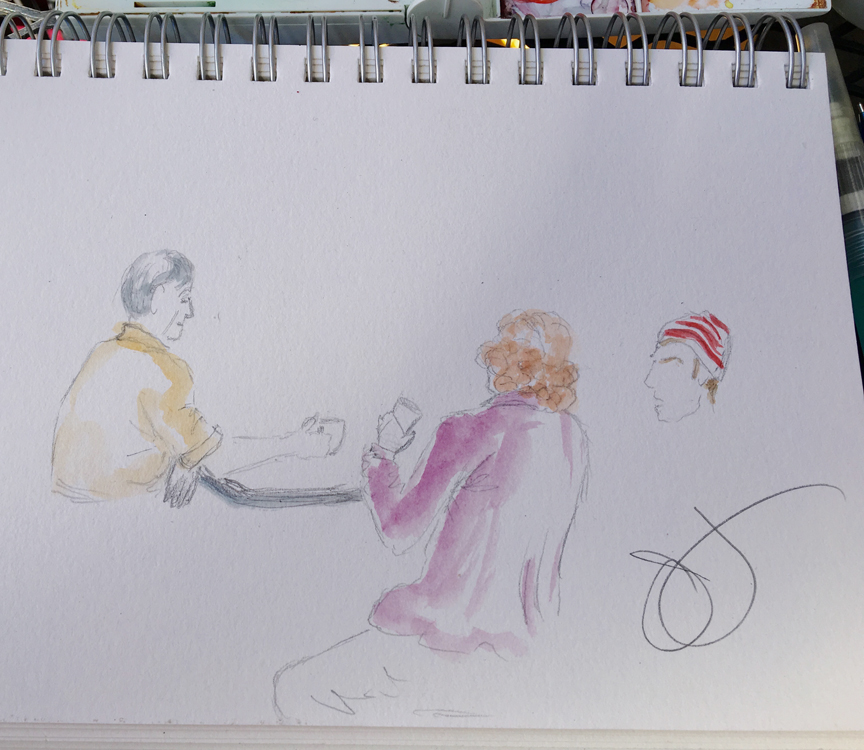 Jane was busy sketching some of the people across the courtyard, but then her models got up & left! So the brief sketch is all she had.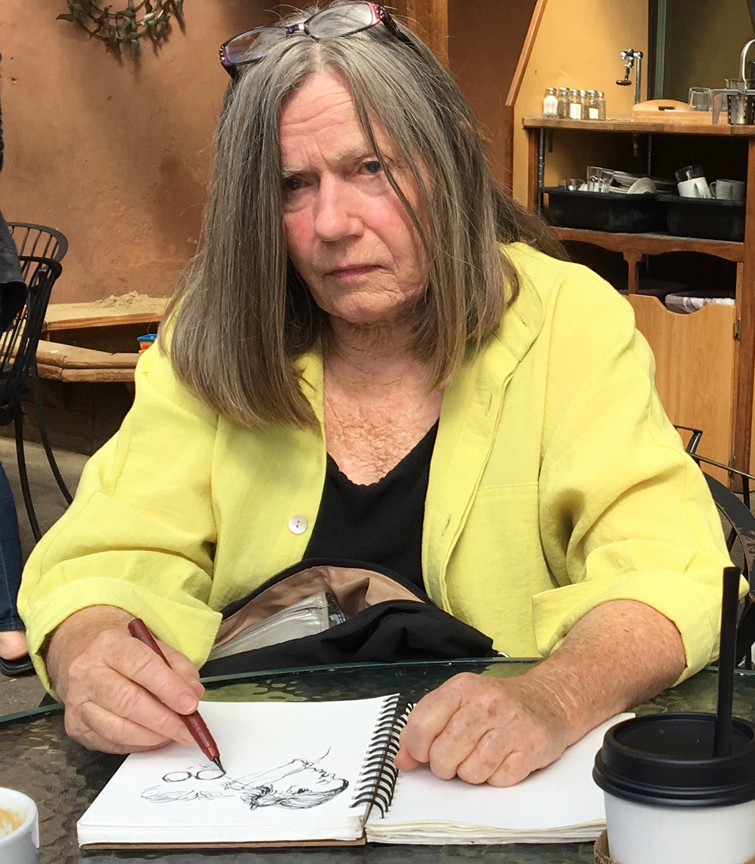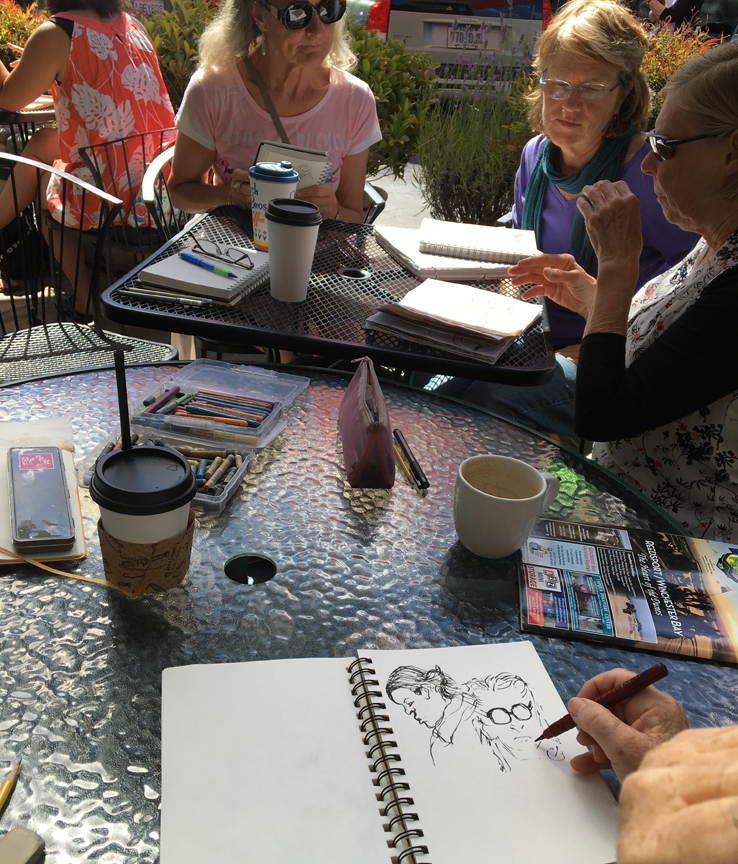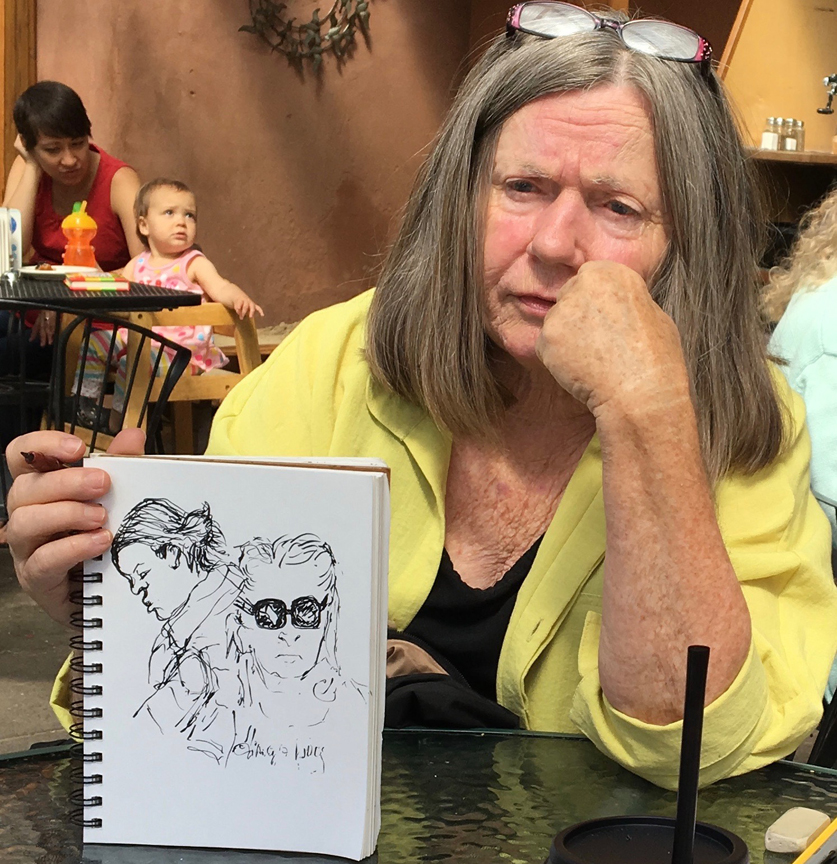 Jan was concentrating on the people across the table from her…first the gal on the left, then our own Sandy in sunglasses!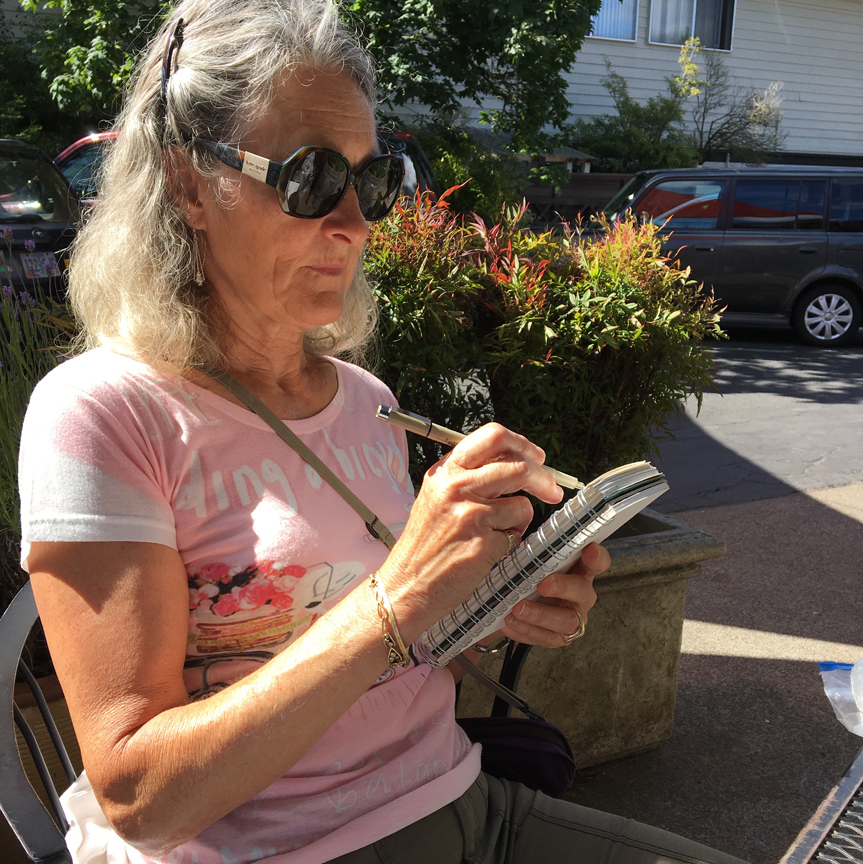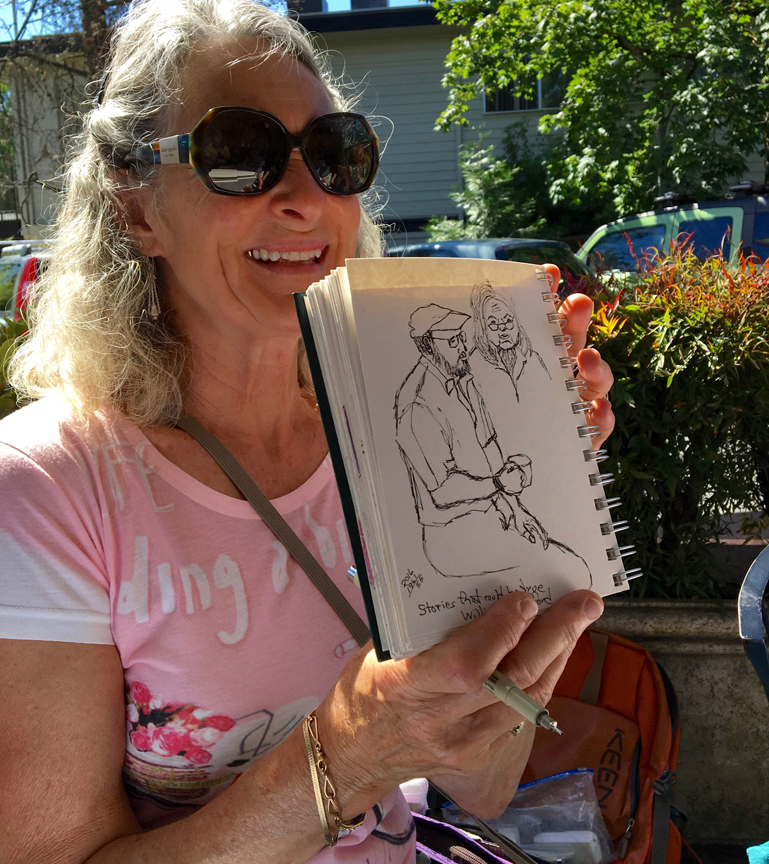 And across the table, Sandy was sketching Mike and Jan.  Ha!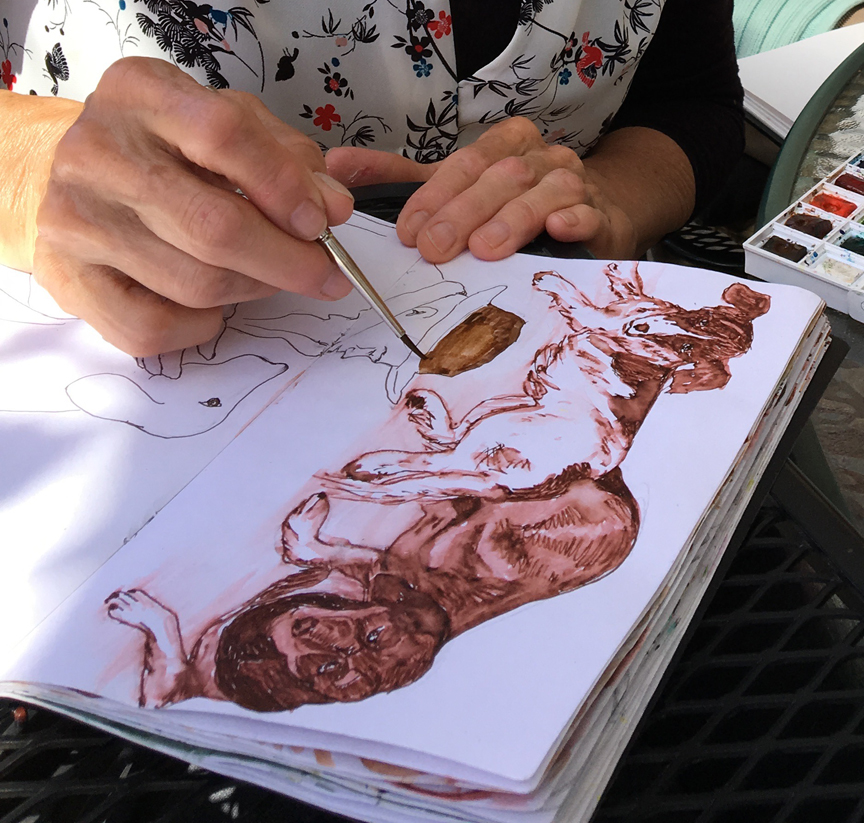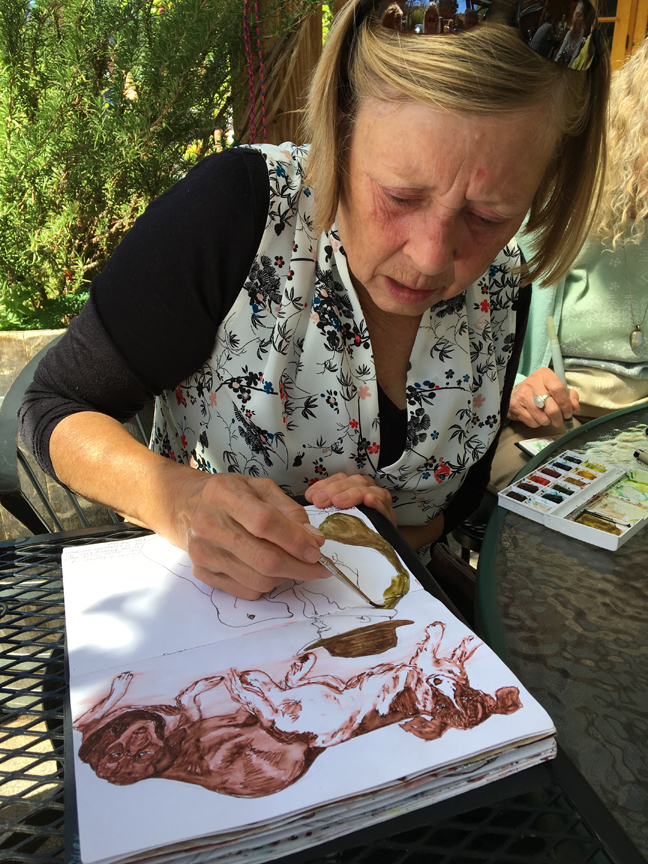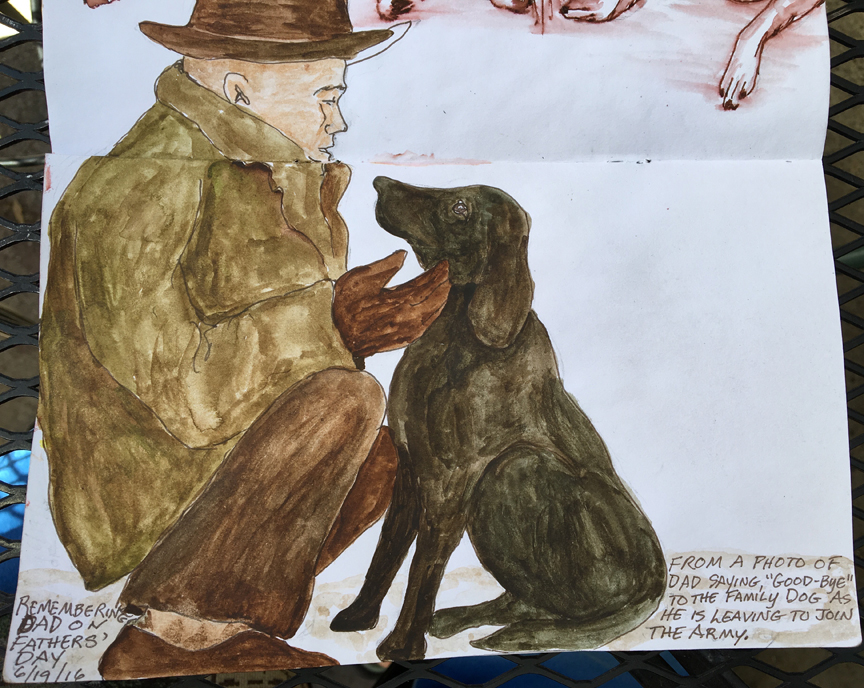 What will Barb Sh add to her doggie page…ah, a sketch of her father from a remembered photo prior to his leaving for military service. What a nice remembrance to do for Father's Day.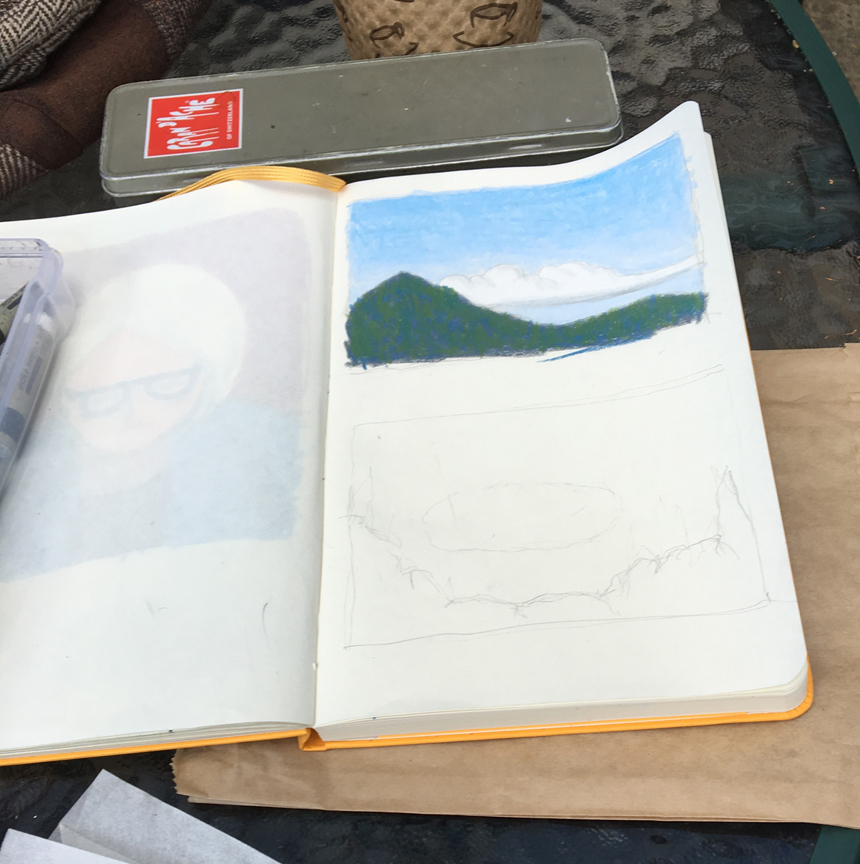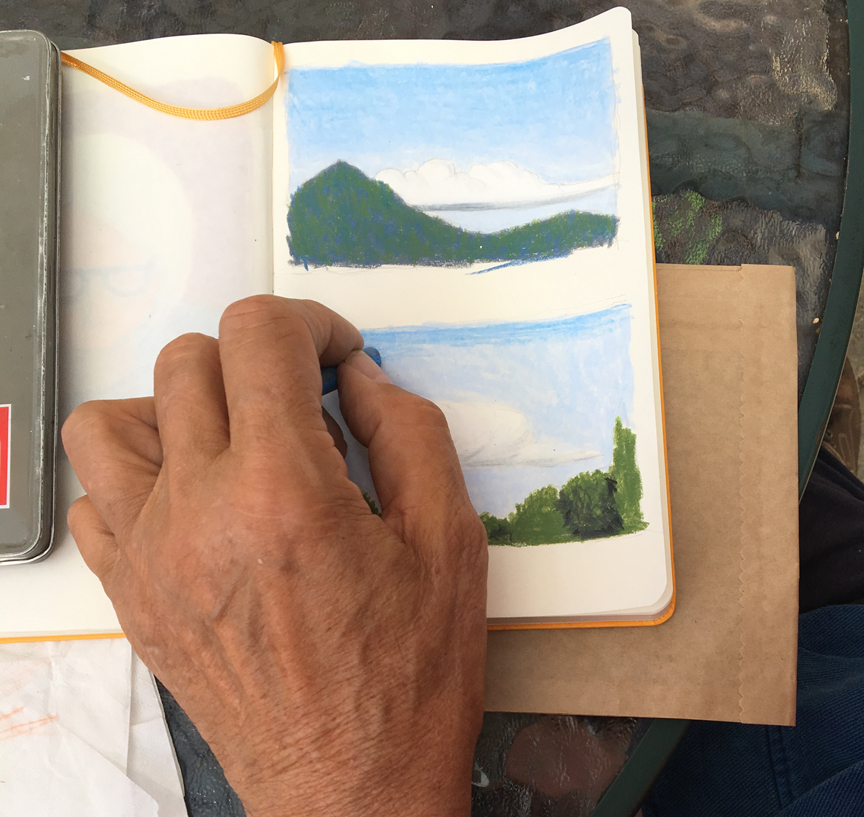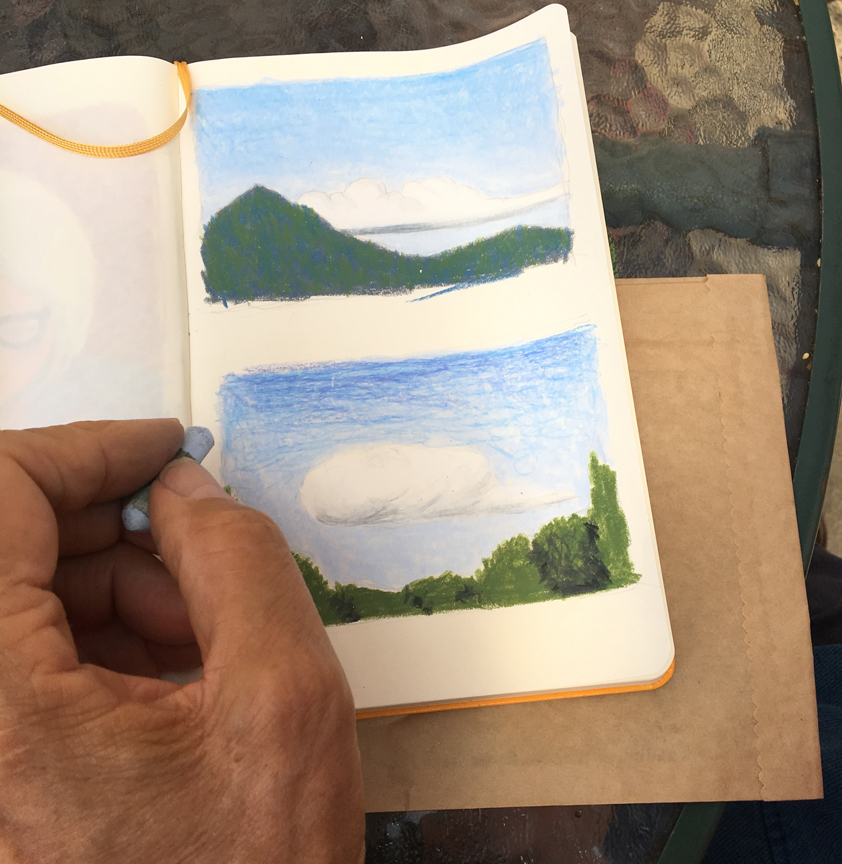 Meanwhile, Erik (remember Erik?) was finishing yet another sketch of the sky and trees – look how he brings depth to the sky! Wow.