New Day Bakery/World Cafe, Eugene, OR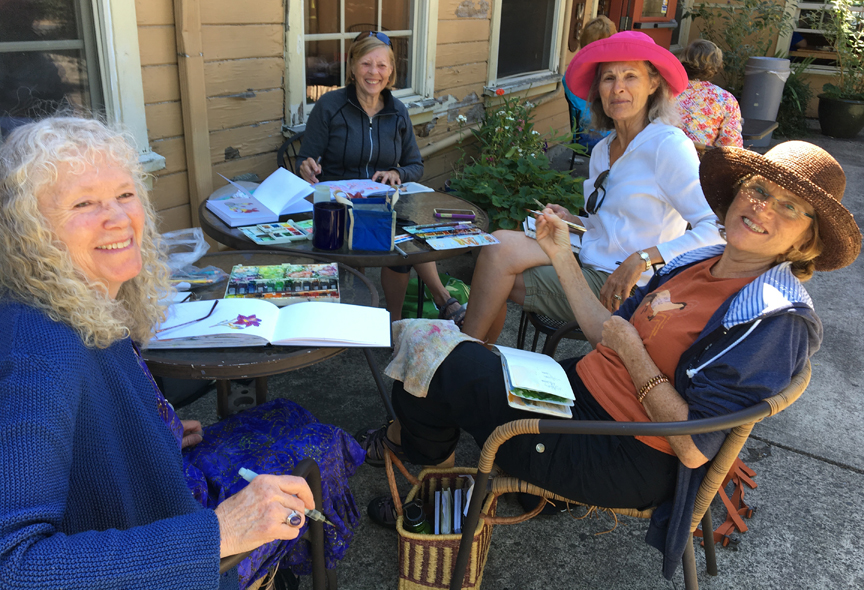 After waiting for sun, here we are in the shade! (Predicted: 82º) Tricia, BarbSh, Sandy, Penelope, and Jane behind the camera.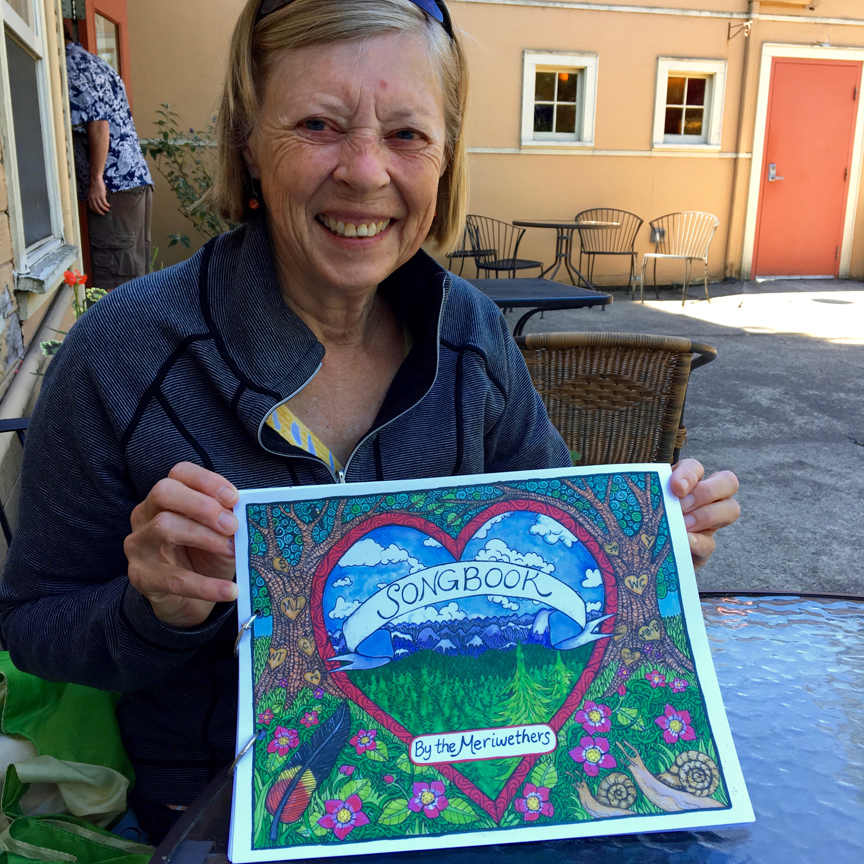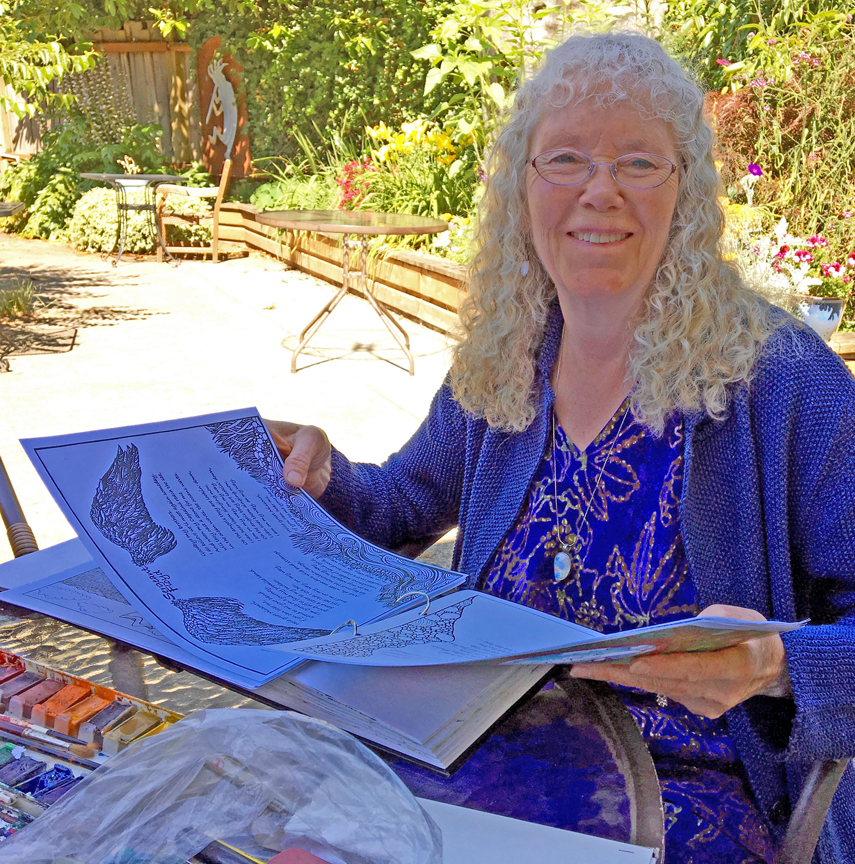 Barb's daughter Manda Severin is the artist for The Meriwethers (who do a singing act about Lewis & Clarke) – here's the latest song book she's put together, which Tricia (being a Clarke descendant) also appreciates. Sorry about the shade making pages seem blue.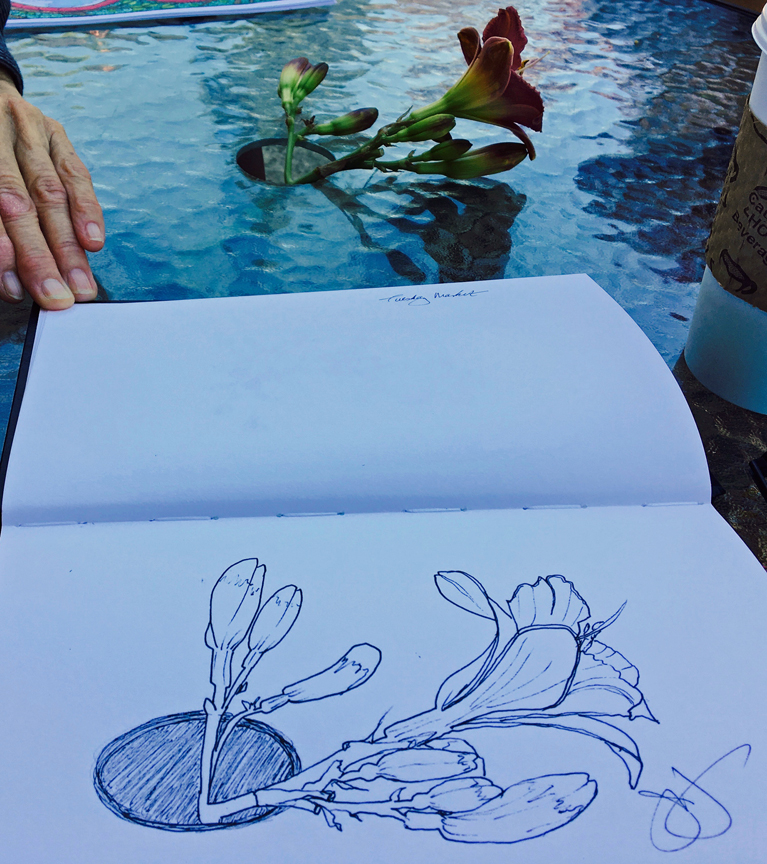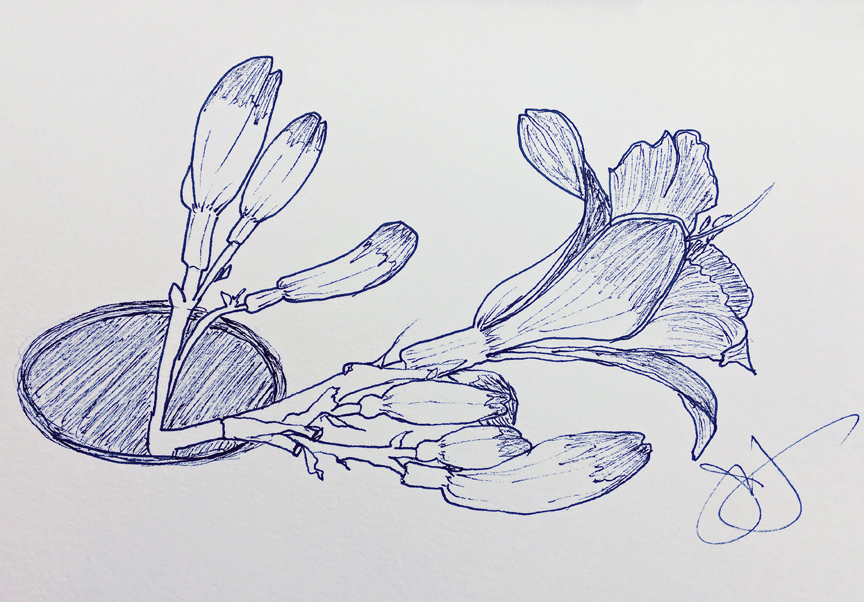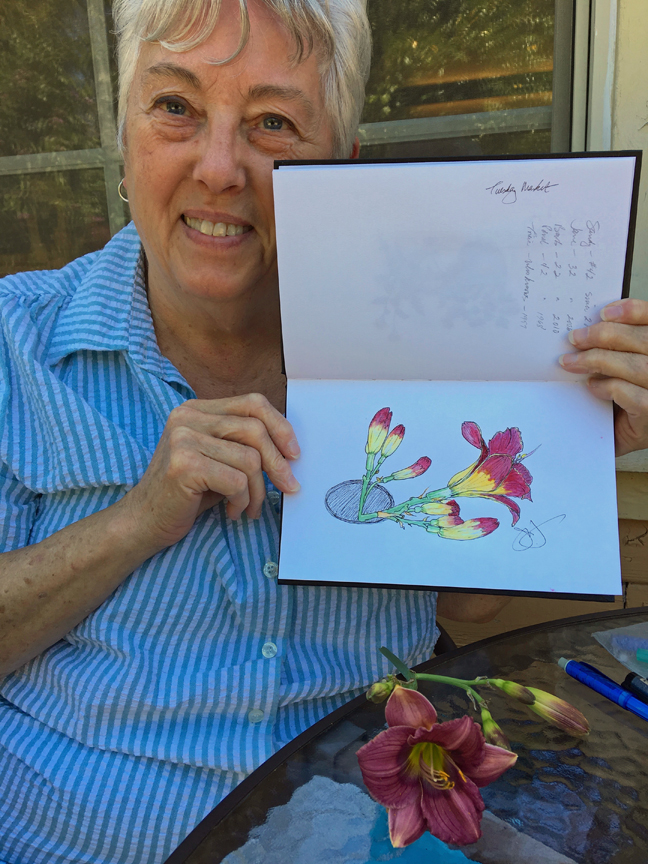 Jane got right into sketching the day lily Sandy brought for inspiration. She's now in sketchbook #32b; sketching since 2006.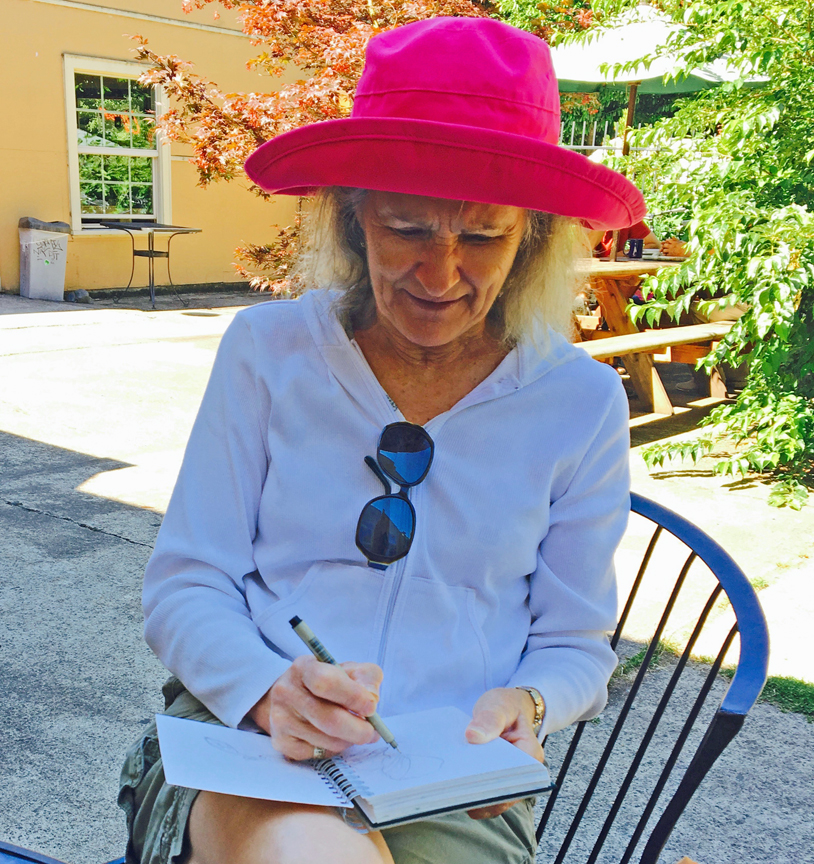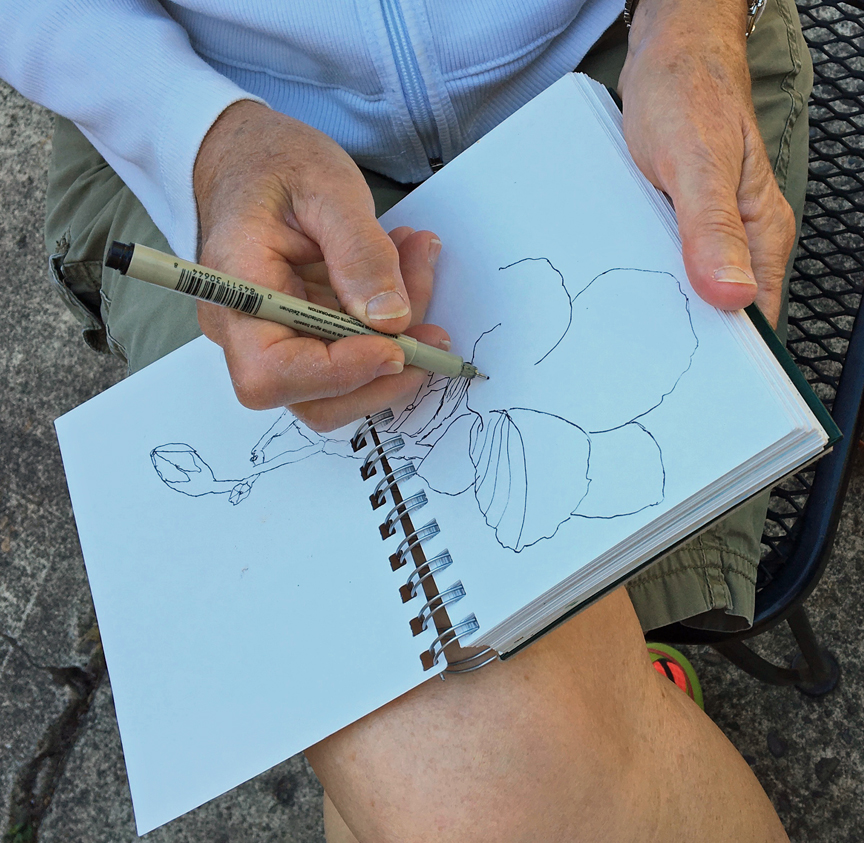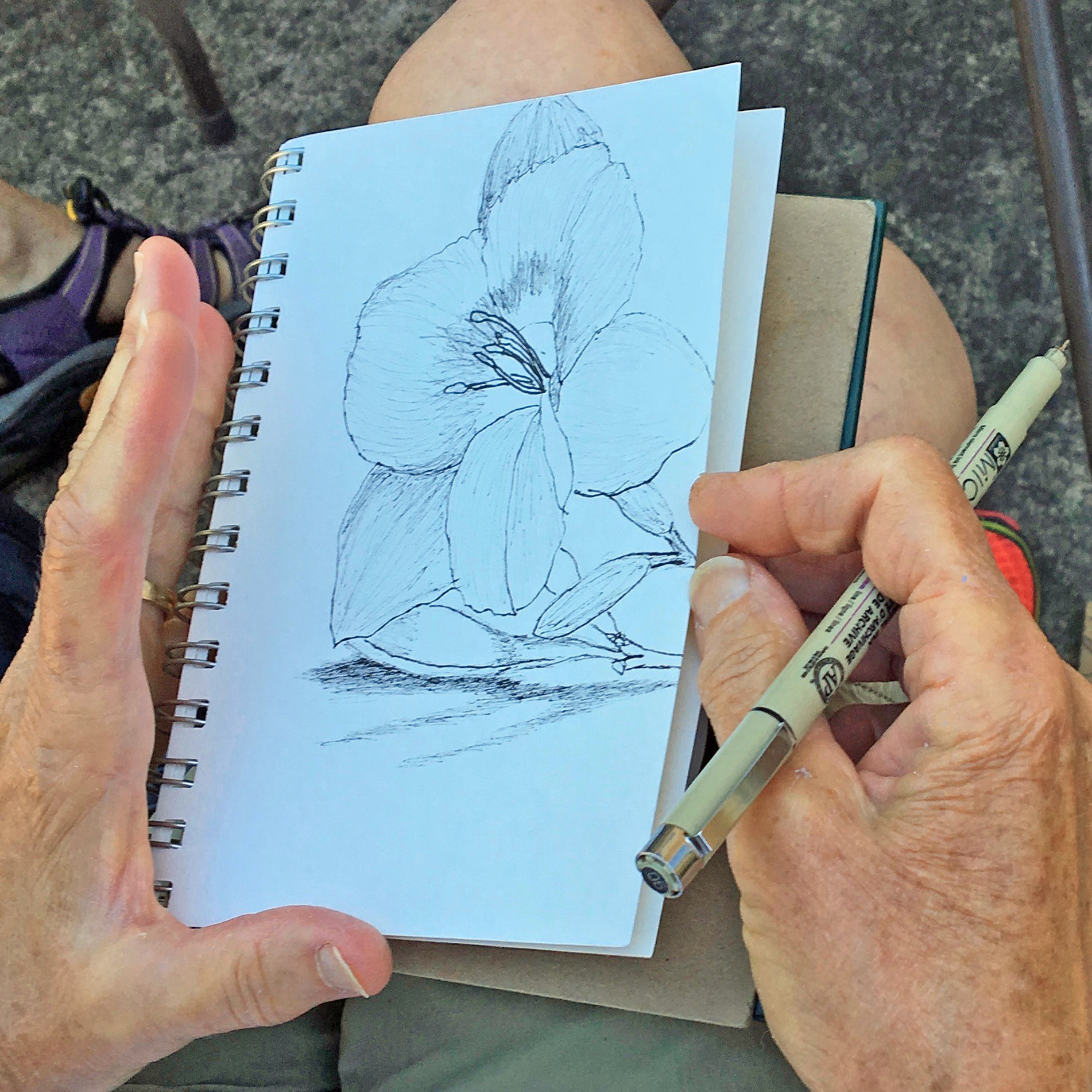 Sandy was excited to finish this sketchbook (sketchbook #42, since 2008), and had fun doing multiple sketches of the day lily.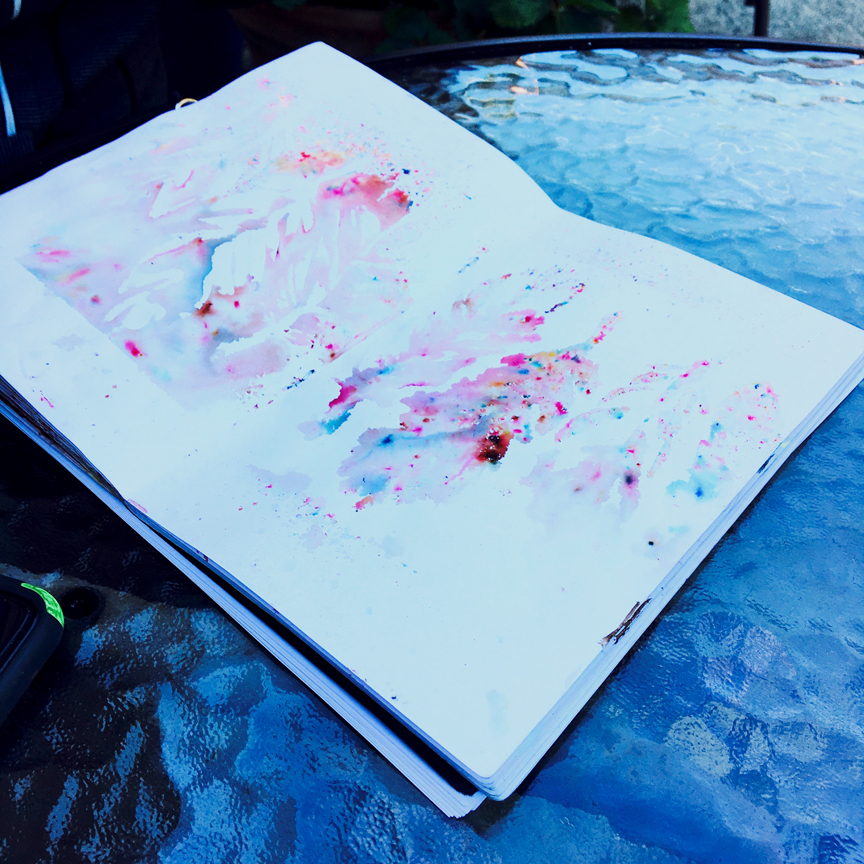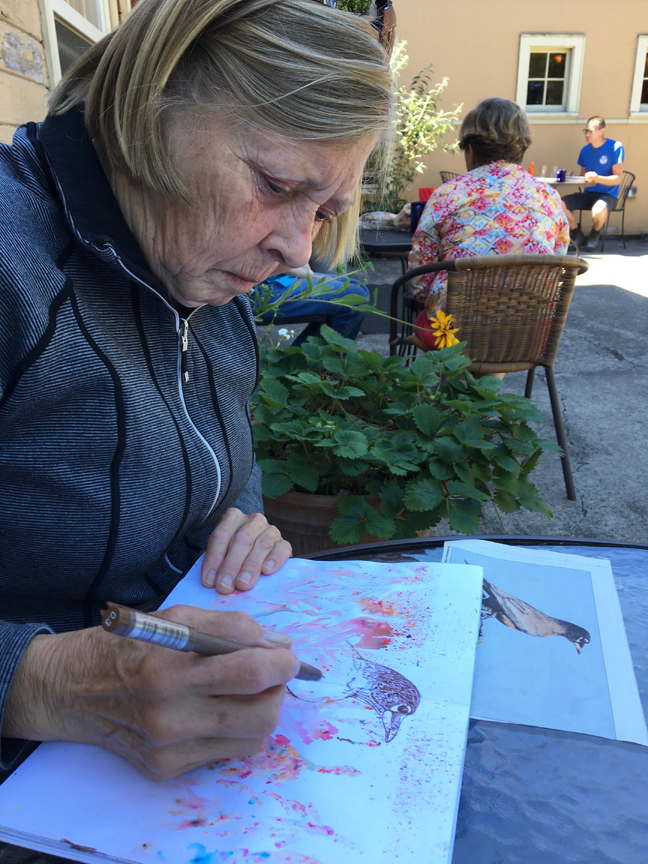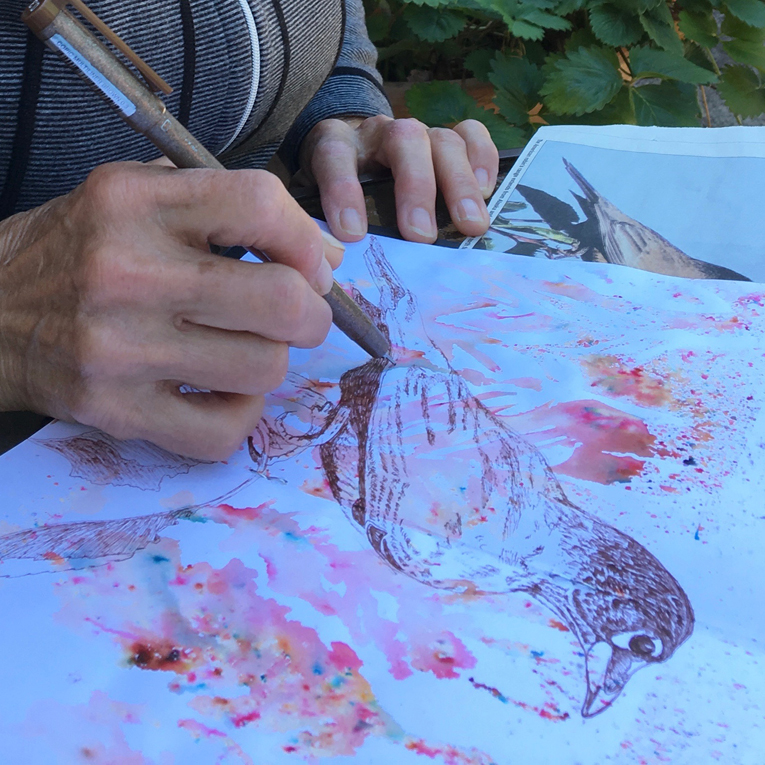 Barb's sketches slowly emerge from the one before (so she's "just" on sketchbook #22, started in 2010) – this page was a feather stencil, watercolor grains sprinkled then spritzed, and now a bird sketch.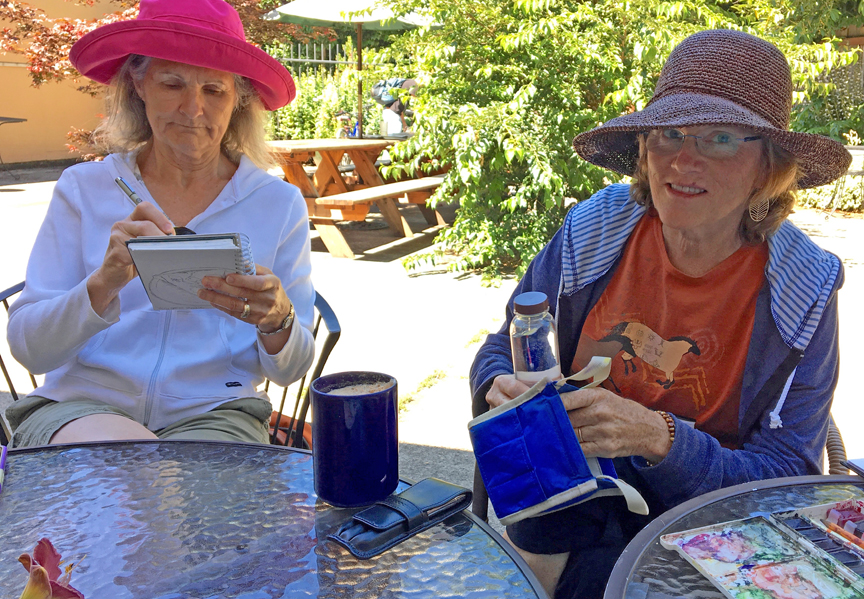 Penelope joined us, ready to work on her sketch from the Solstice.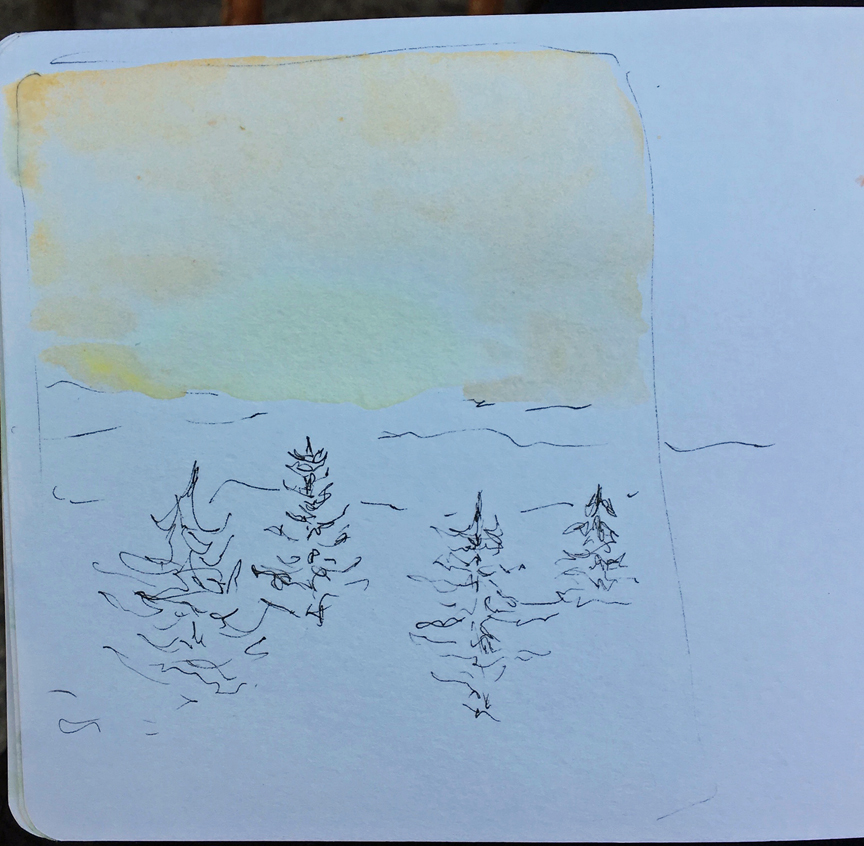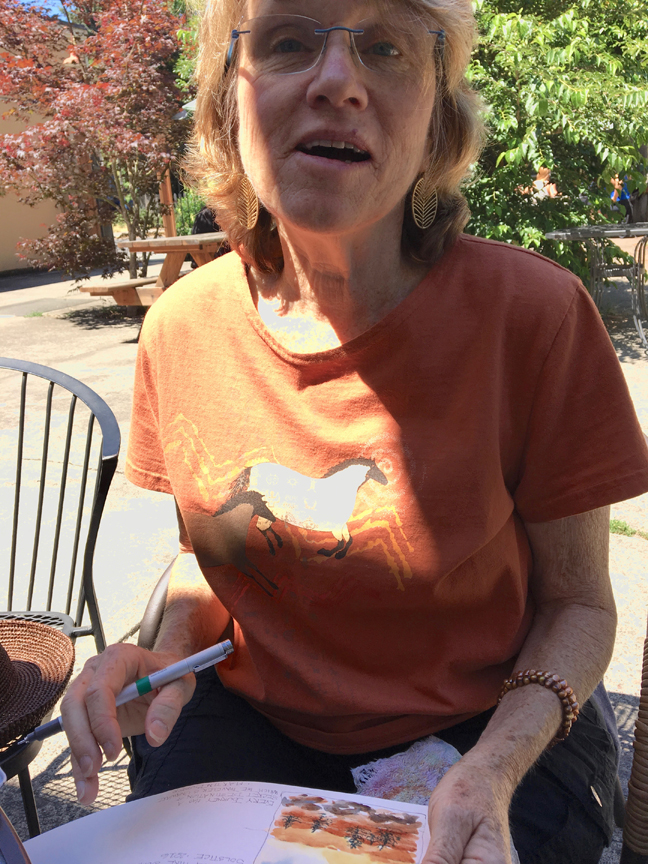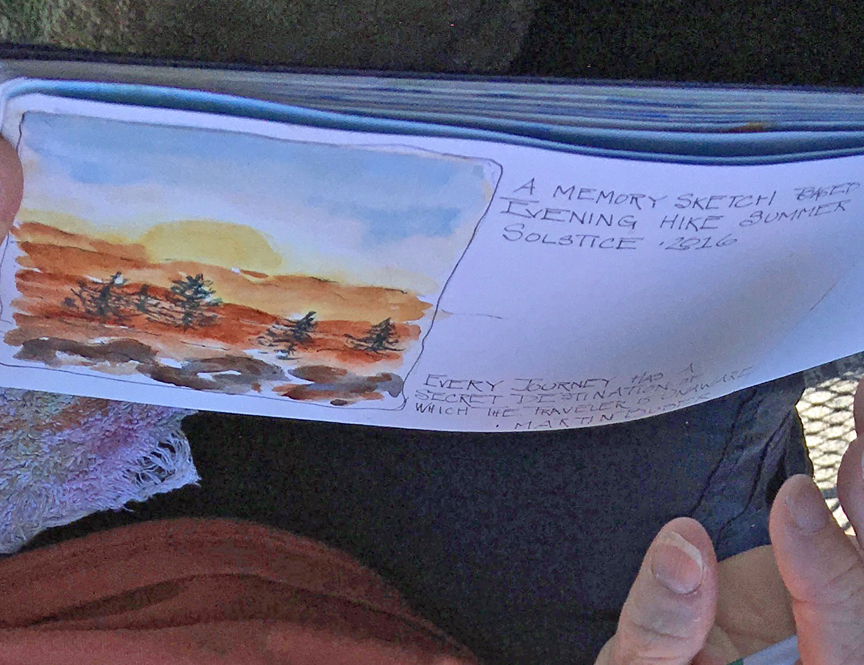 First a light sketch of trees, a light wash, then bring on the color! She's on sketchbook #42, began sketching in 1968.
Tricia's sketchbook pages typically evolve over time, too – these vignettes are from today. Who knows how many sketchbooks she's filled? She doesn't know! She says she started sketching in 1997.
I'd say Sandy wins for sheer volume/time, but our beloved leader, Ken O'Connell is on sketchbook #87. Or #88. Or…