Vero Espresso House, Eugene, OR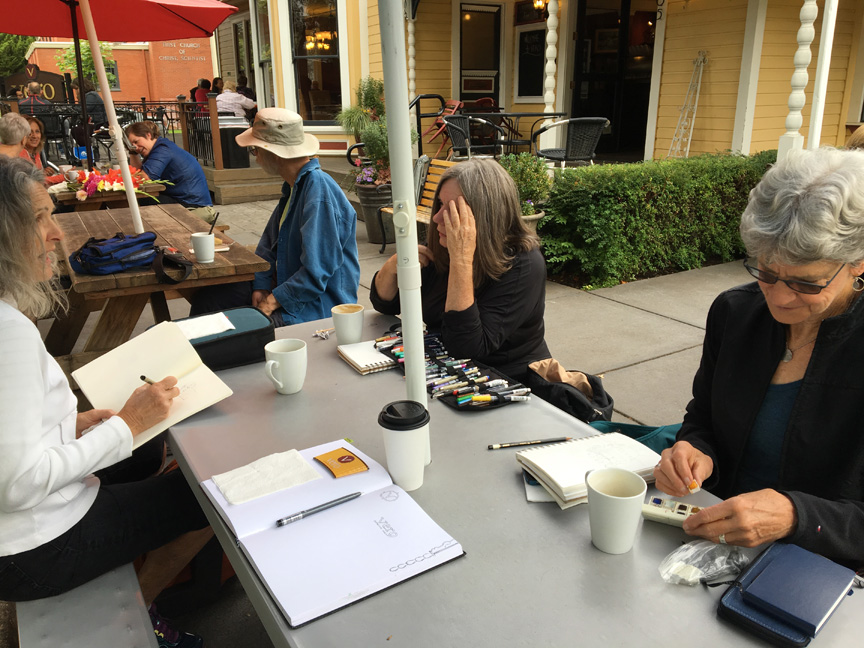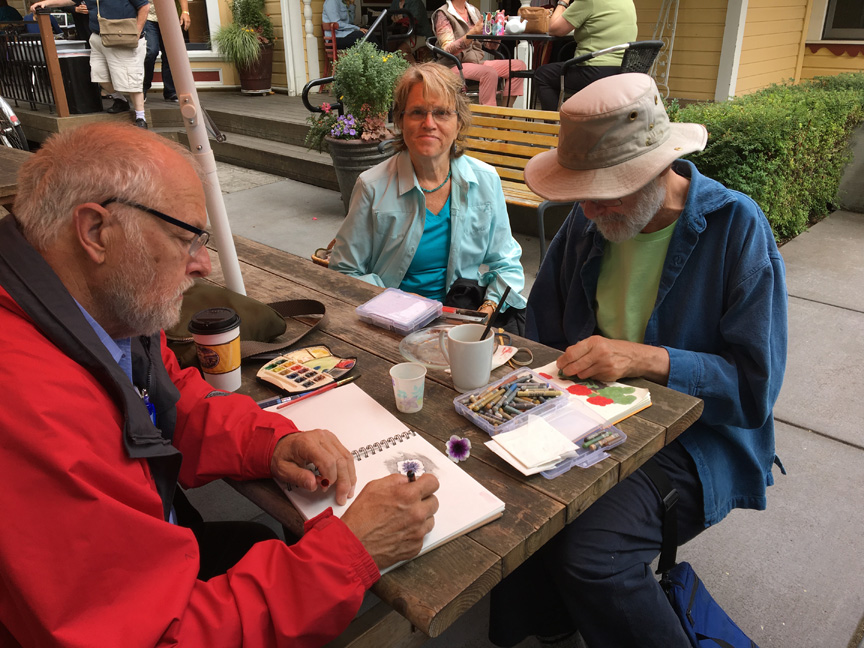 We enjoyed gathering under the umbrellas (although there was neither rain nor sun) to sketch at Vero. From the left: Sandy, Erik, Jan, & Penny. Next photo: Ken, Penelope, Erik. (You can see Jane's preliminary composite sketch in the middle of the table.)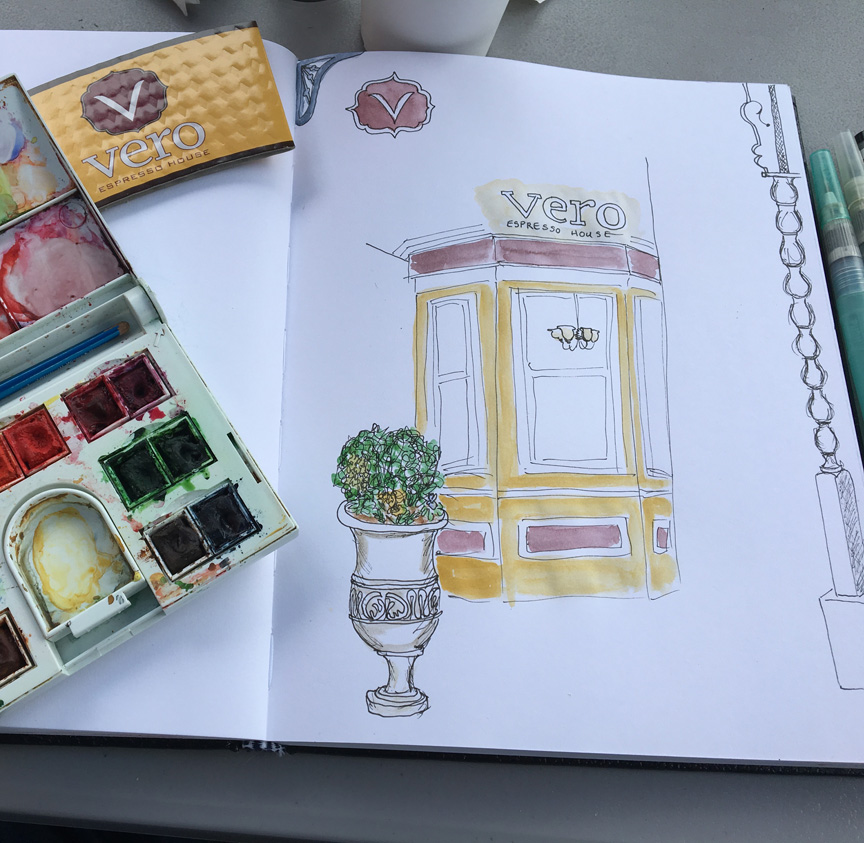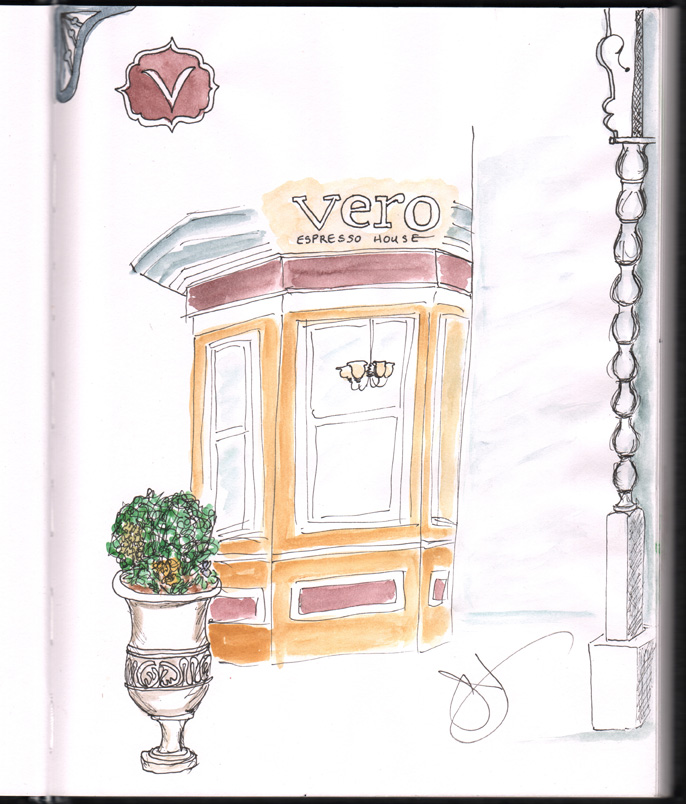 Here's how Jane's quick composite sketch evolved. She claims the secret is in not taking anything too seriously! (She also swears she will never purchase another 70 lb. paper sketchbook – too flimsy.)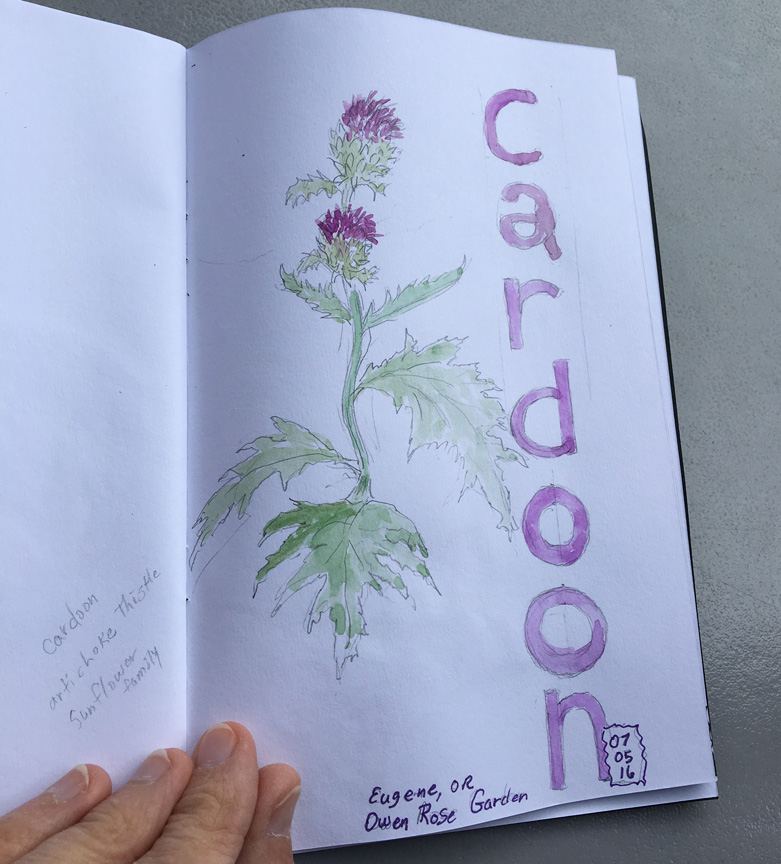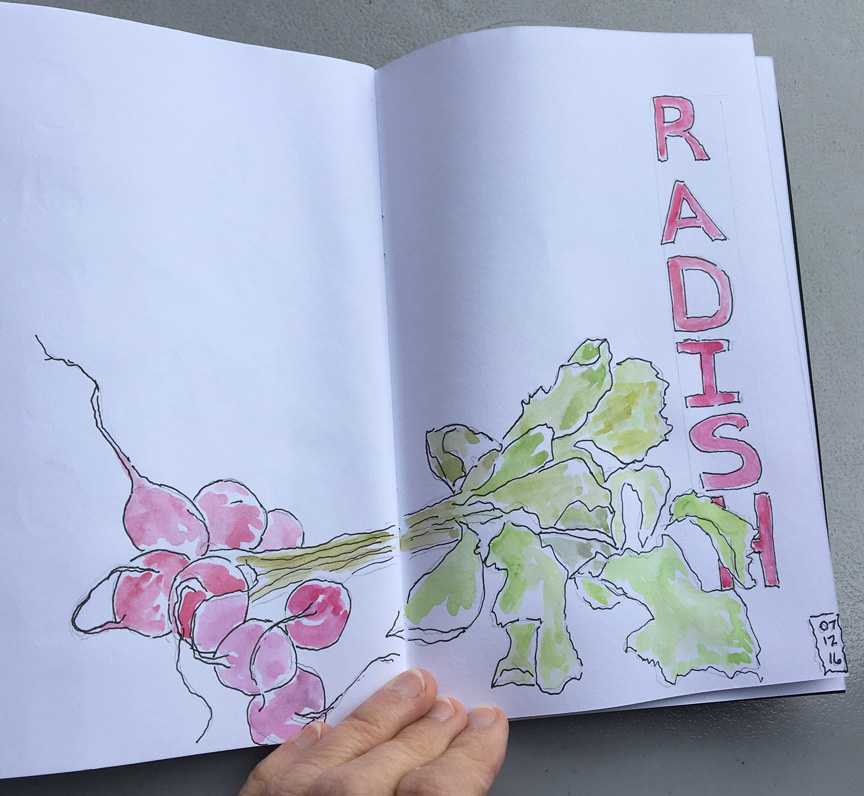 Barb So came, too – here are her updates on prior sketches – sweet!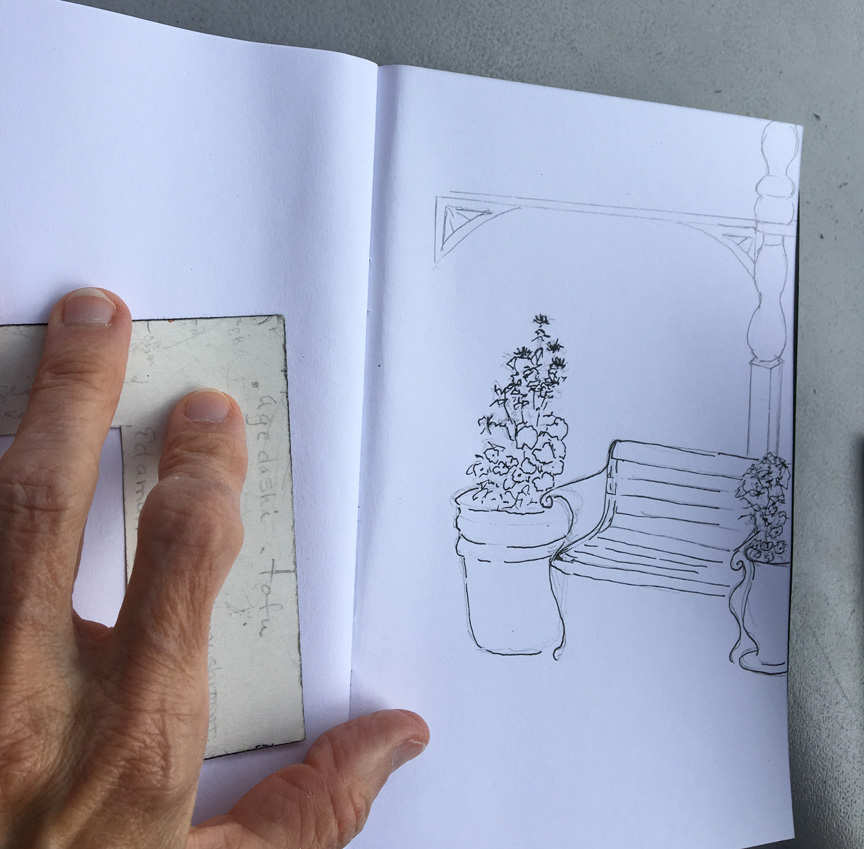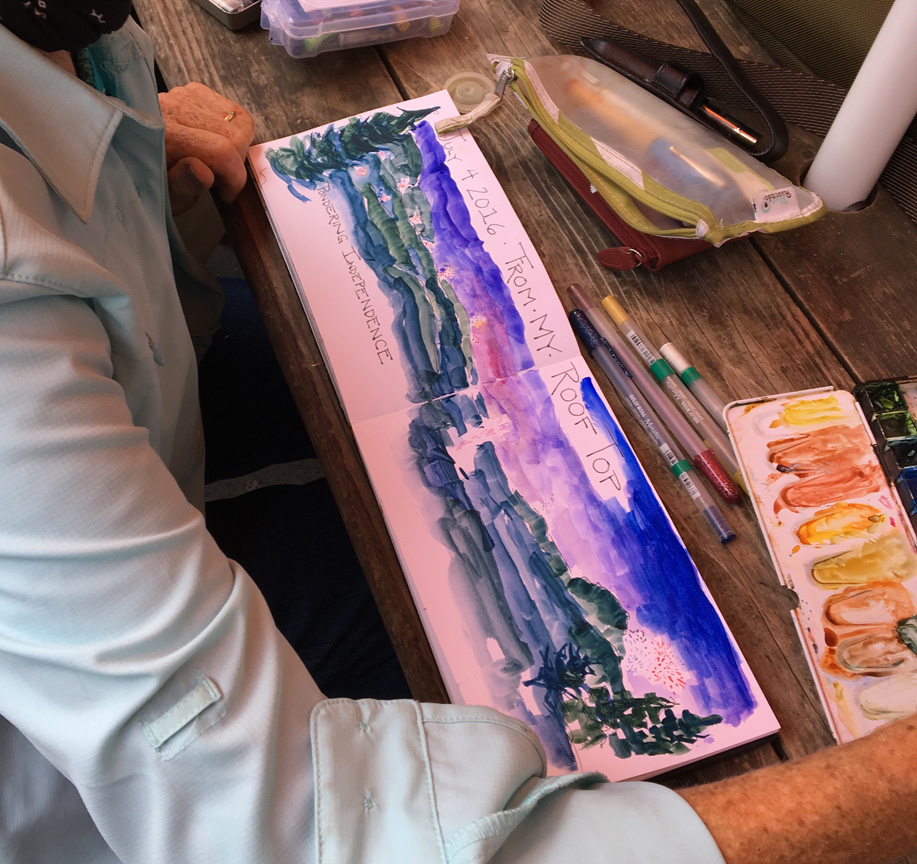 Then Barb showed her trick for doing straight lines, while Penelope pondered how to get fireworks to show up on her prior sketch.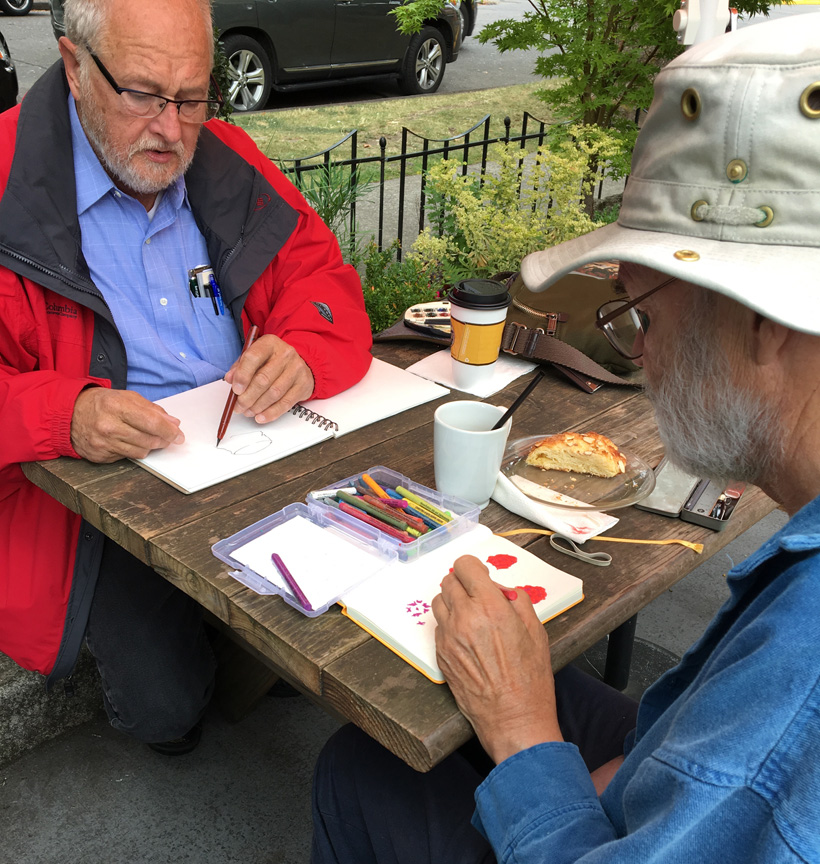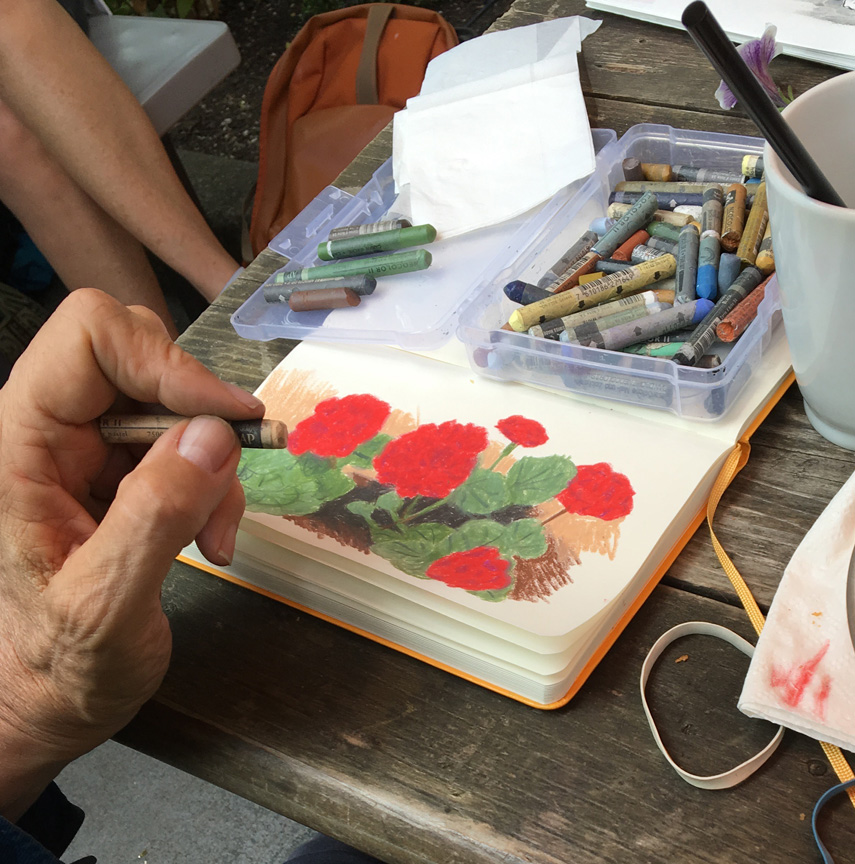 Ken & Erik a long time sketching pals – look at Erik's rich colors!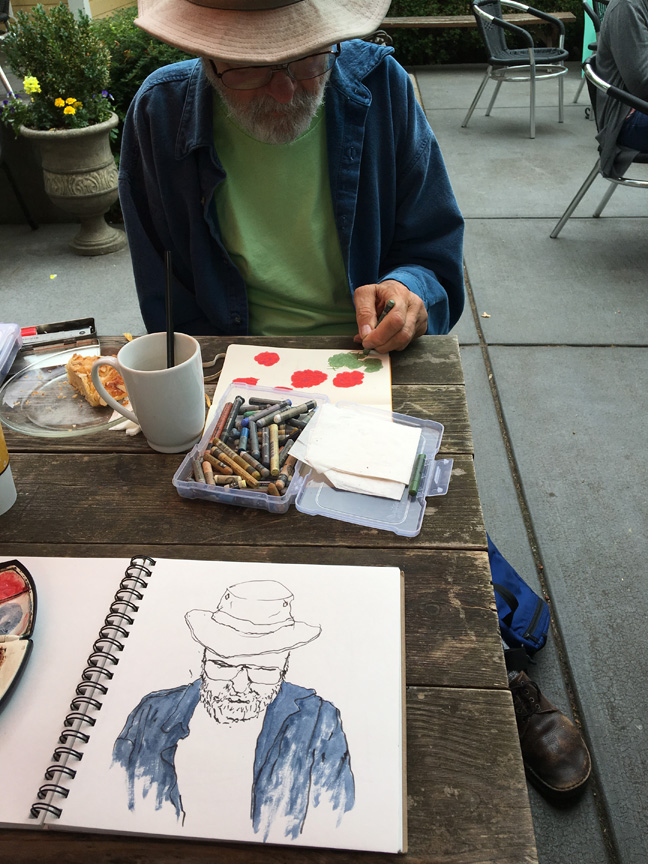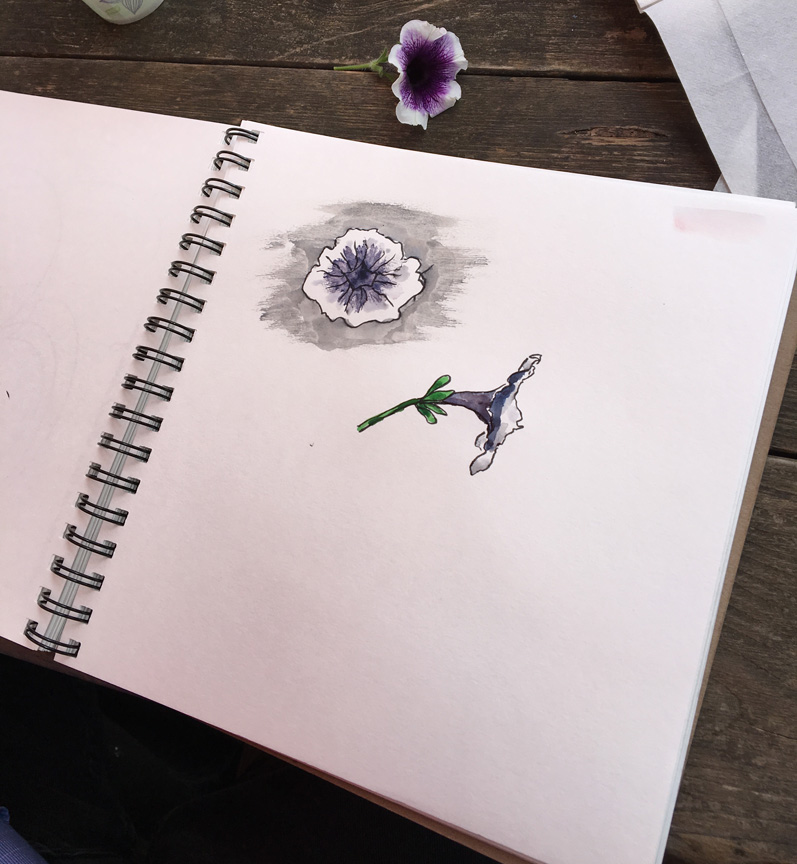 Ken chose to sketch what was in front of him, of course – Erik, and a strikingly colored petunia.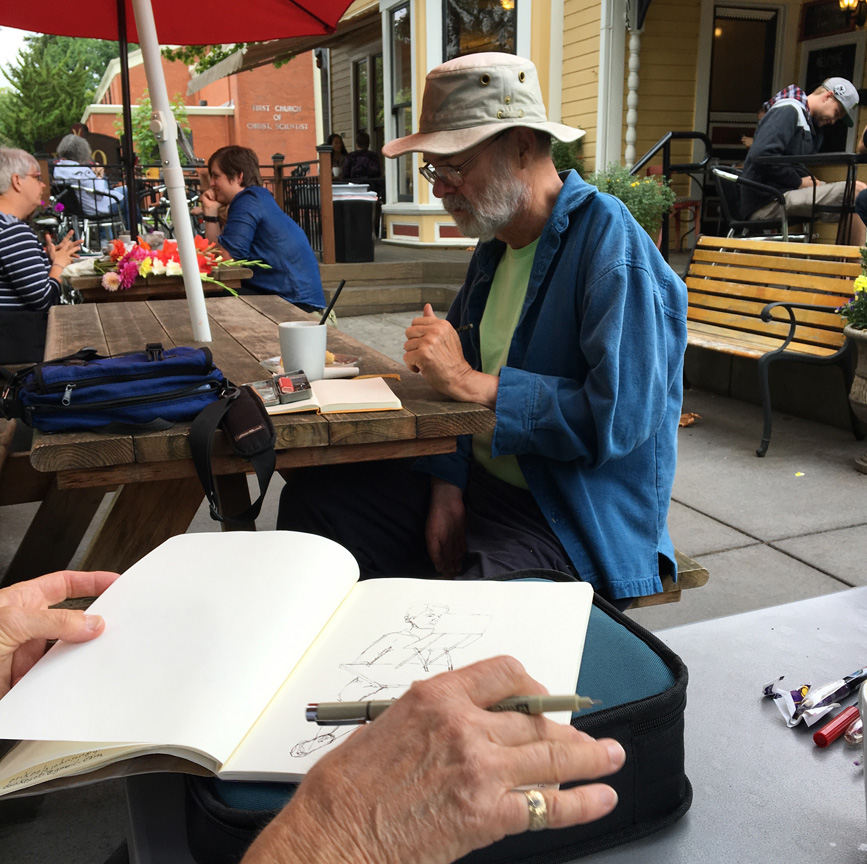 Sandy started sketching the guy over Erik's shoulder, who then put on his hat and left mid-sketch! So she sketched Erik instead. Too.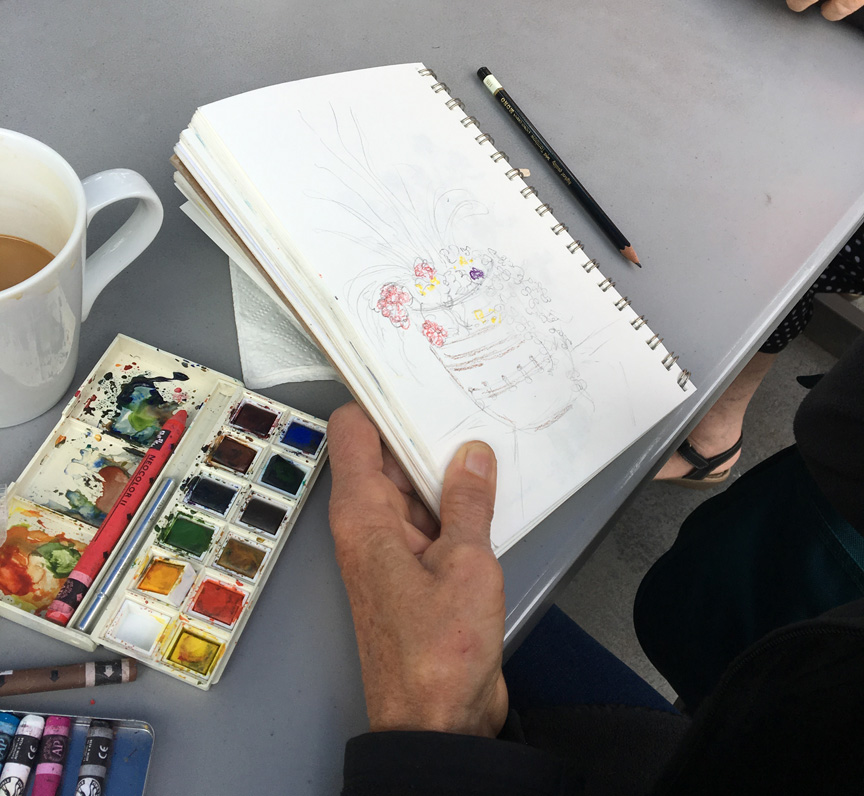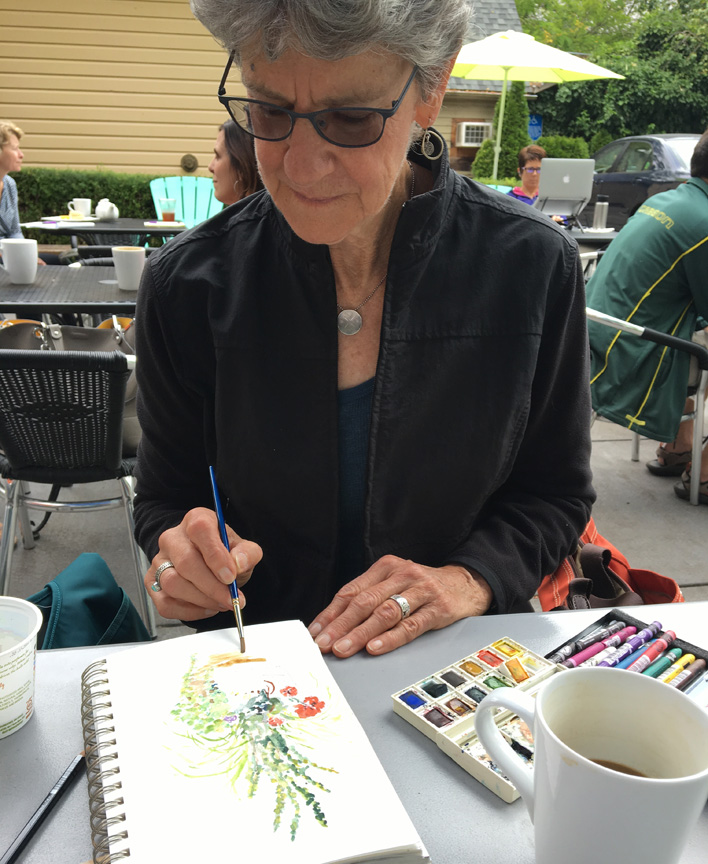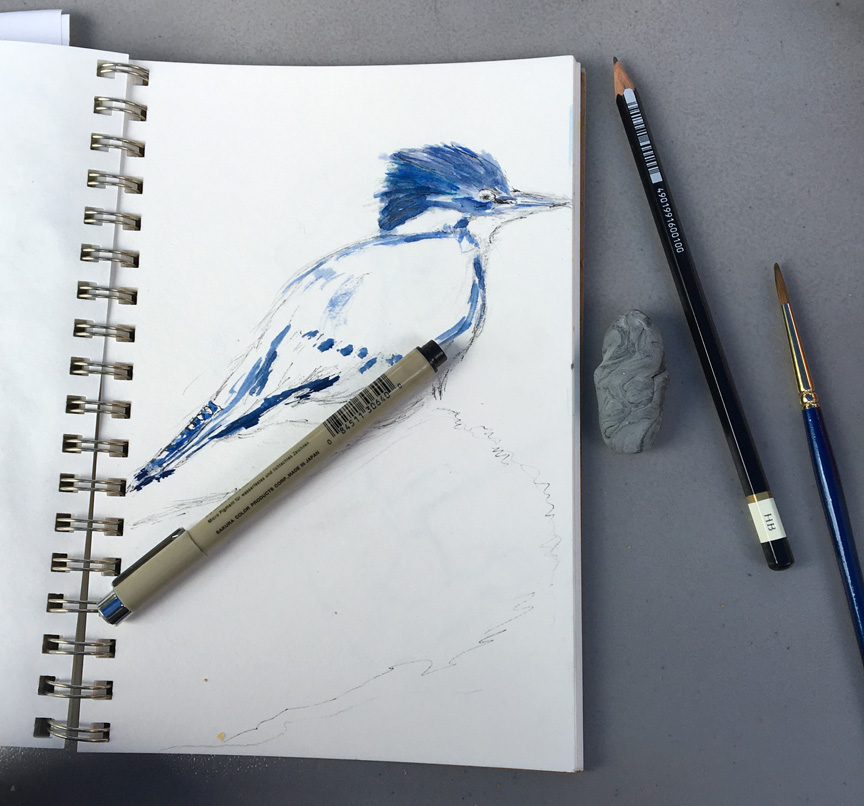 Penelope didn't waste any sketch time – first a quick pencil guideline, then into watercolor, and on to capturing that elusive bluejay. Yay!