Cortesia Sanctuary, Eugene, OR
Just Jane & Tricia were able to go sketching together today, as the others were busy with commitments or travel. But we enjoyed it.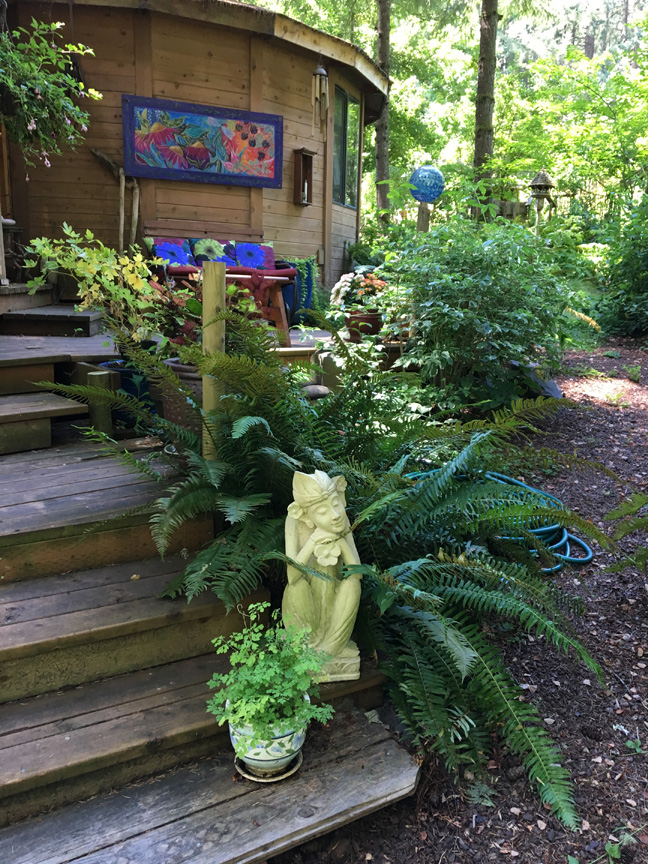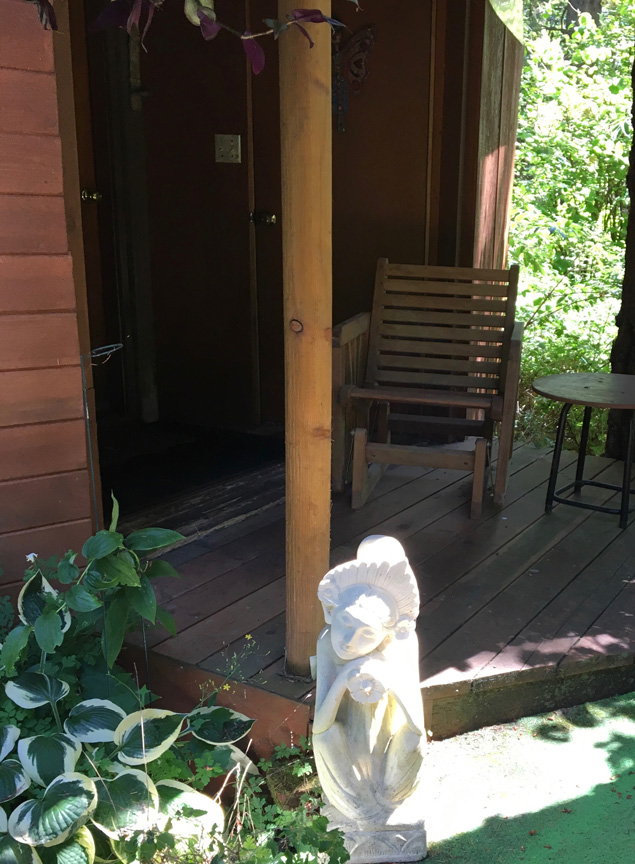 Here are two of the little welcome statues that greet you when you explore the Cortesia Sanctuary grounds, Tricia's pride & joy.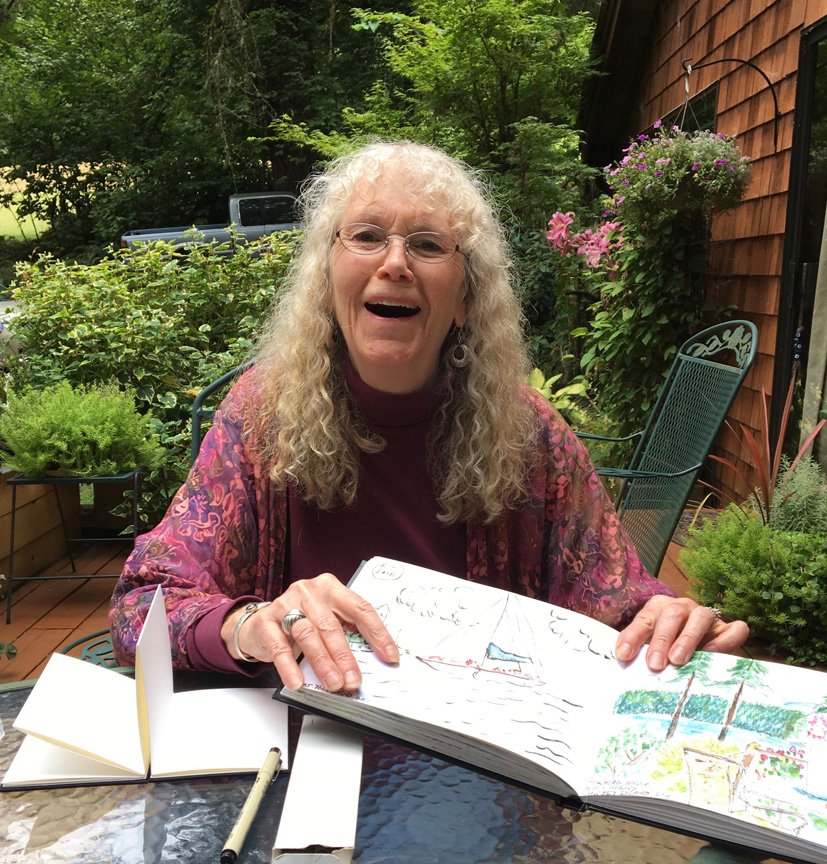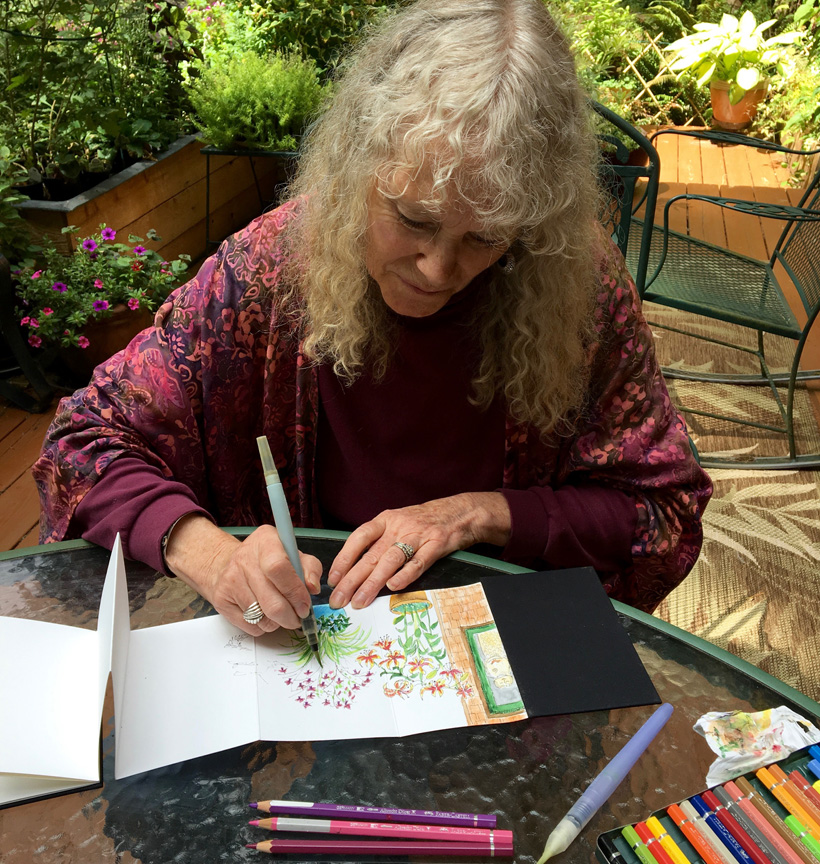 When Jane mentioned she didn't bring her brush pen, Tricia showed her a sketch she had done with one, & both agreed the line was very bold. Then Tricia said she'd decided to start using her fold-out book.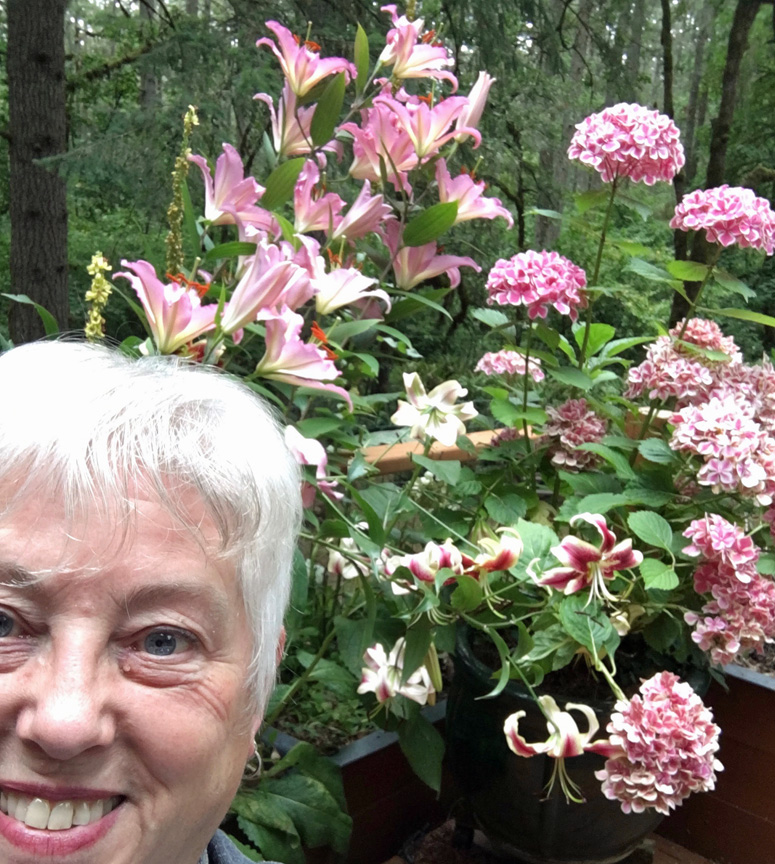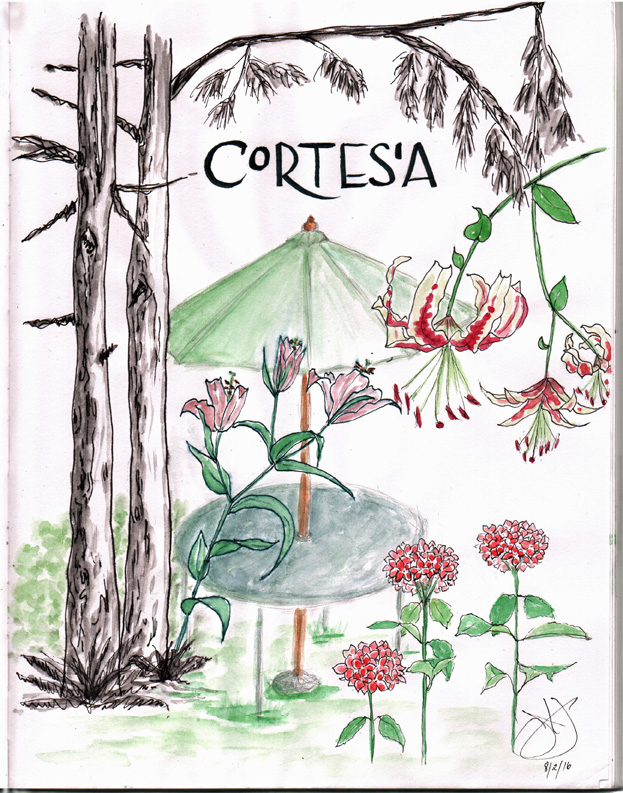 Jane tried not to get overwhelmed with the place (& with her tools – she used her Lamy pen with water soluble ink, an Elegant Writer felt tip pen (water soluble) with watercolor, then her trusted Micron Pigma permanent ink pen, and watercolor on graphite outline).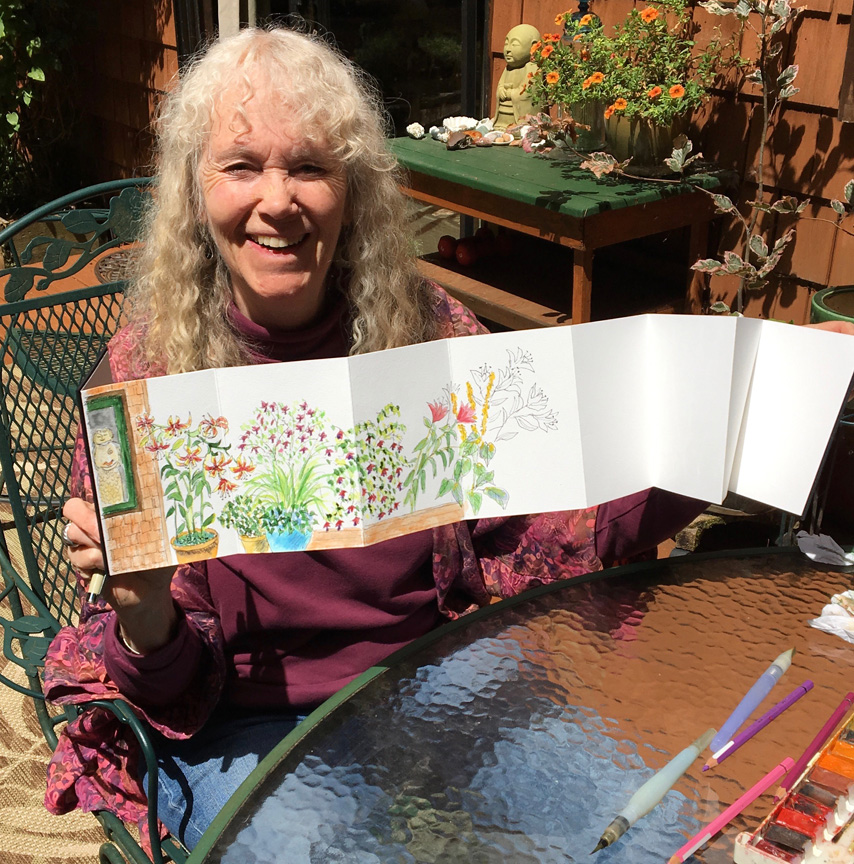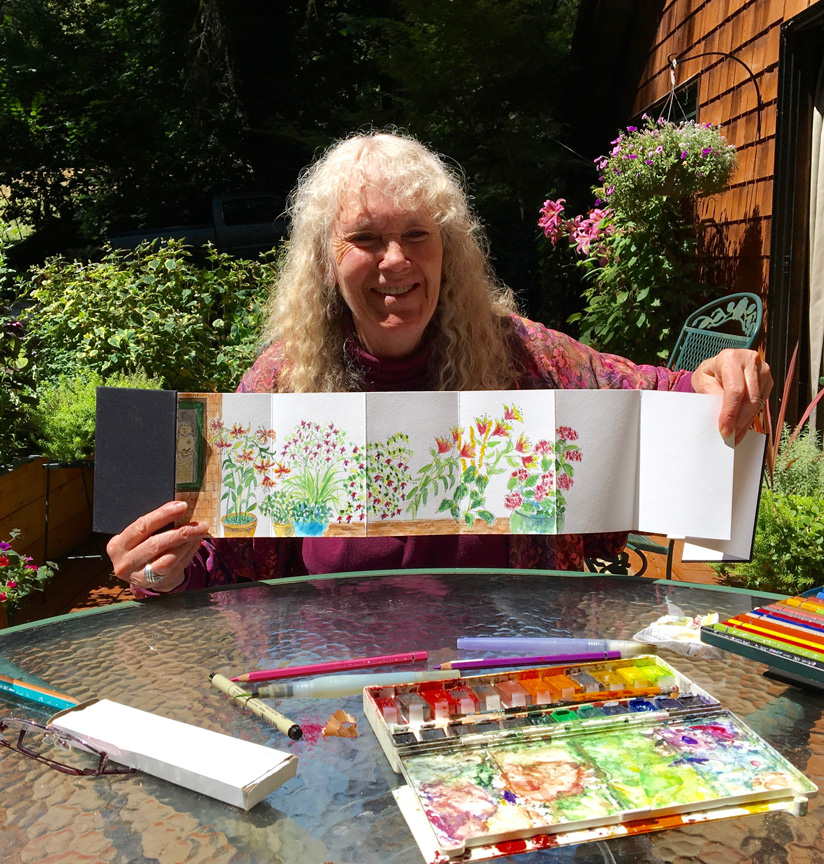 Tricia confessed that she'd avoided doing the fold-out sketchbook thinking she'd never finish it. Now she's thinking she'll do one for Spring & Summer at Cortesia, and another for Autumn & Winter!
Here are two new structures at Cortesia (courtesy of Tricia's husband Forest) – an arbor into the garden, and a "tool shed" – really! It's going to have a viewing platform on the top, too. Delightful.