Friendly St. Market, Eugene, OR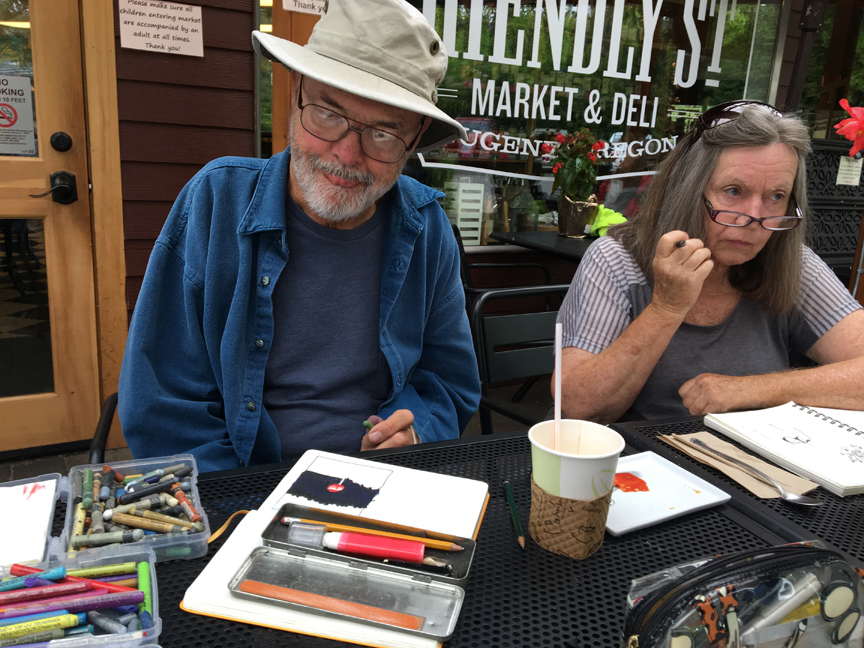 Erik and Jan can get very intense when they come to Top Drawers.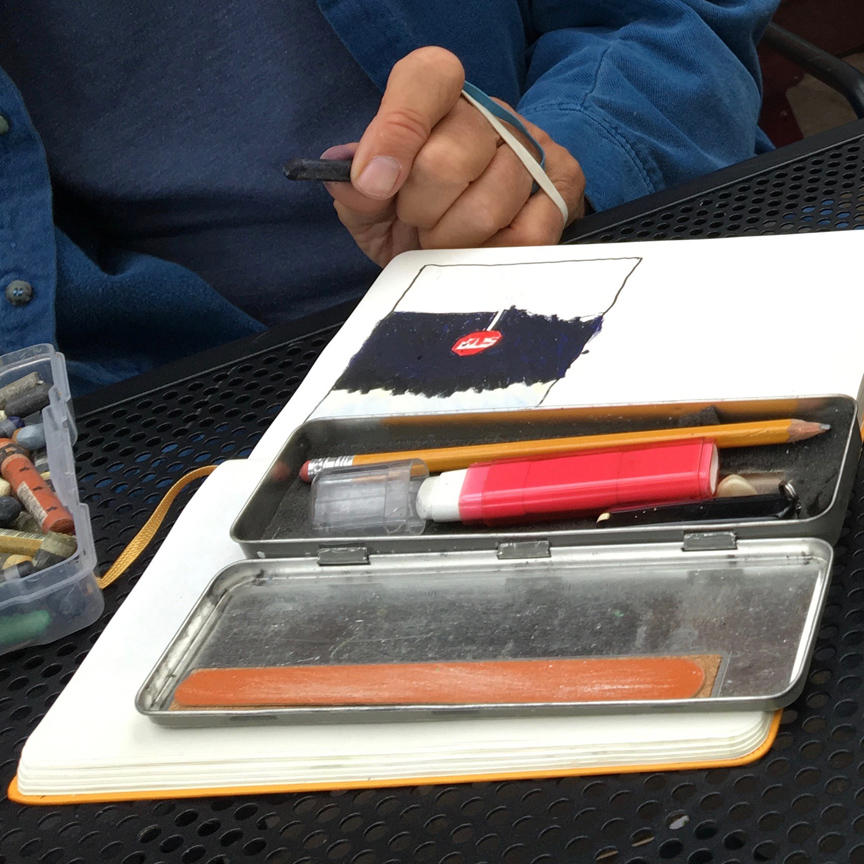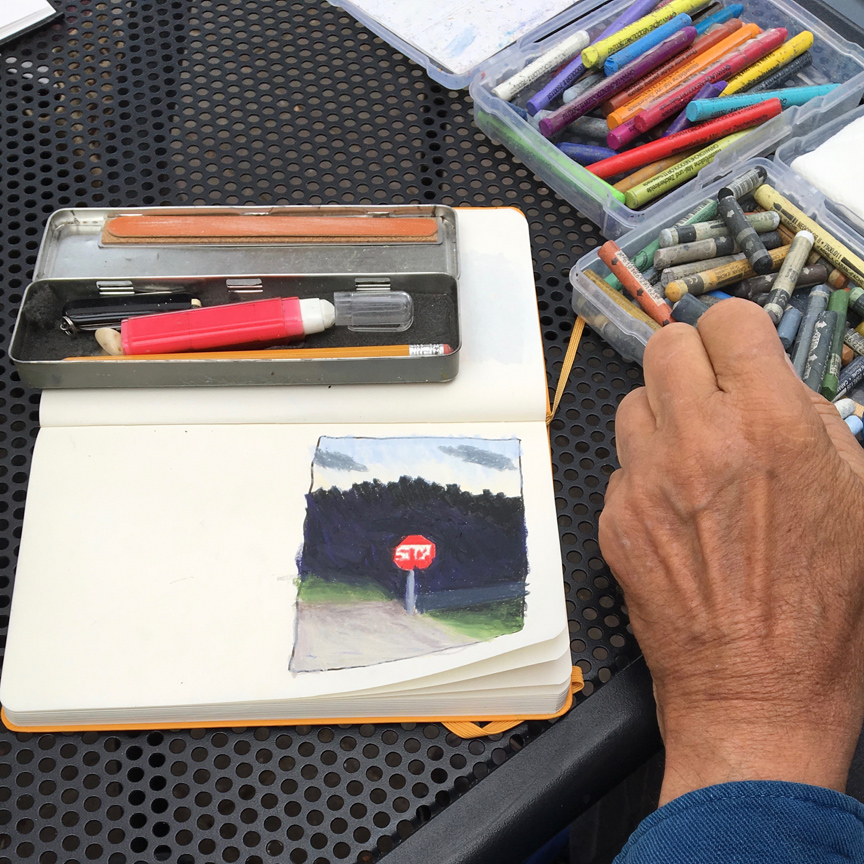 Erik is frequently the first to arrive, and he already had this image in him mind, so it didn't take long for him to get it down on paper.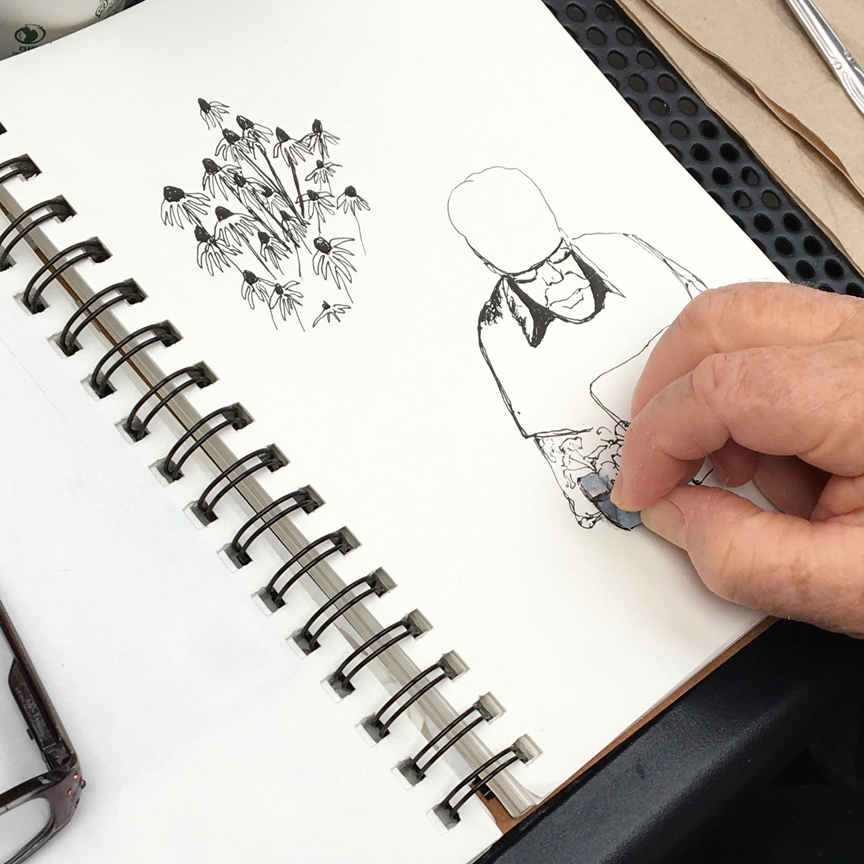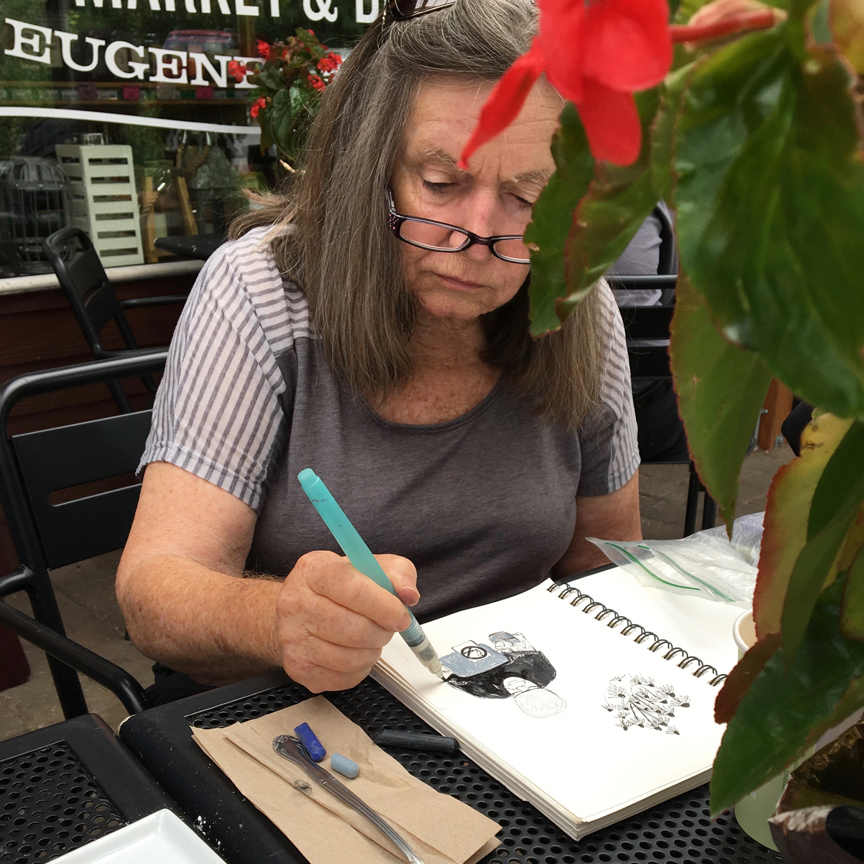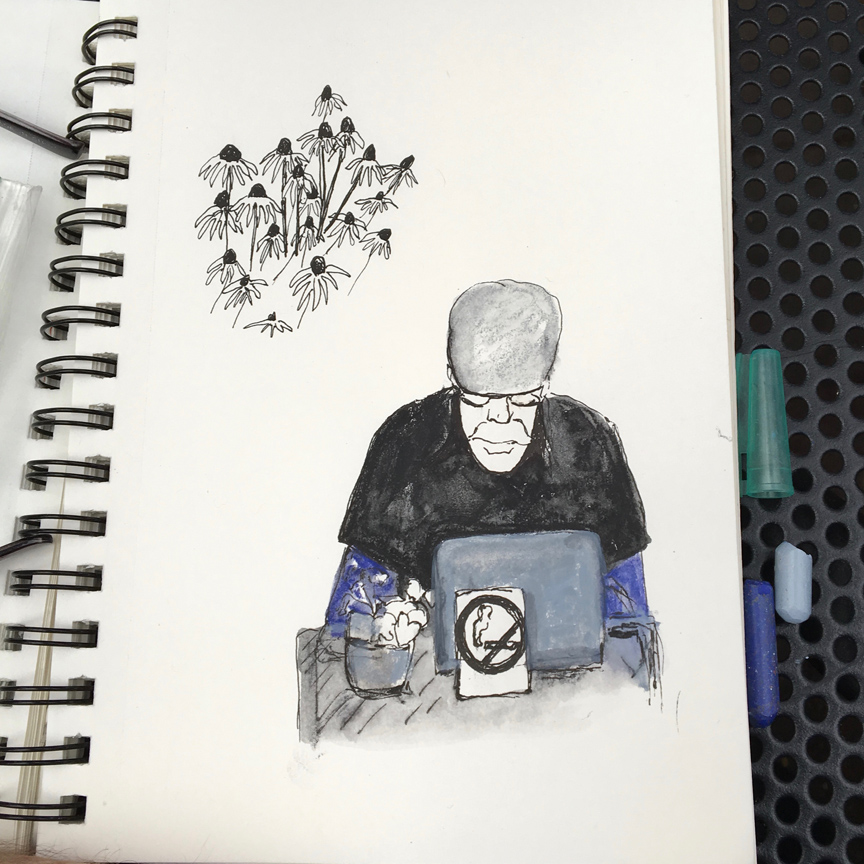 The flowers & guy at the table across from us caught Jan's eye; she used Erik's colors and Jane's water brush for her terrific sketch.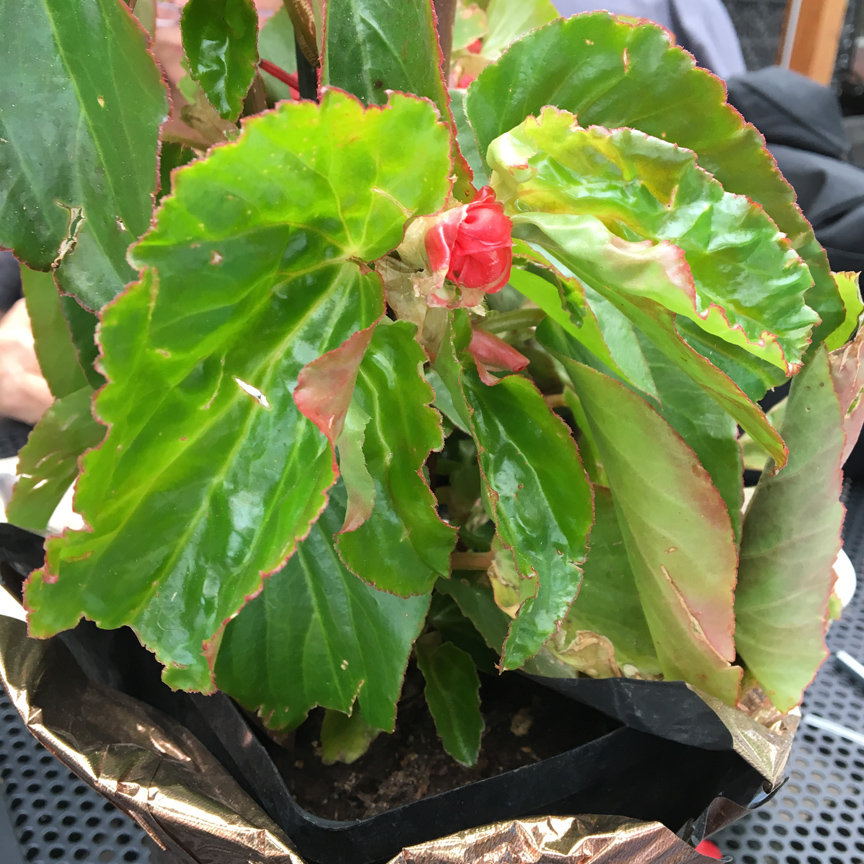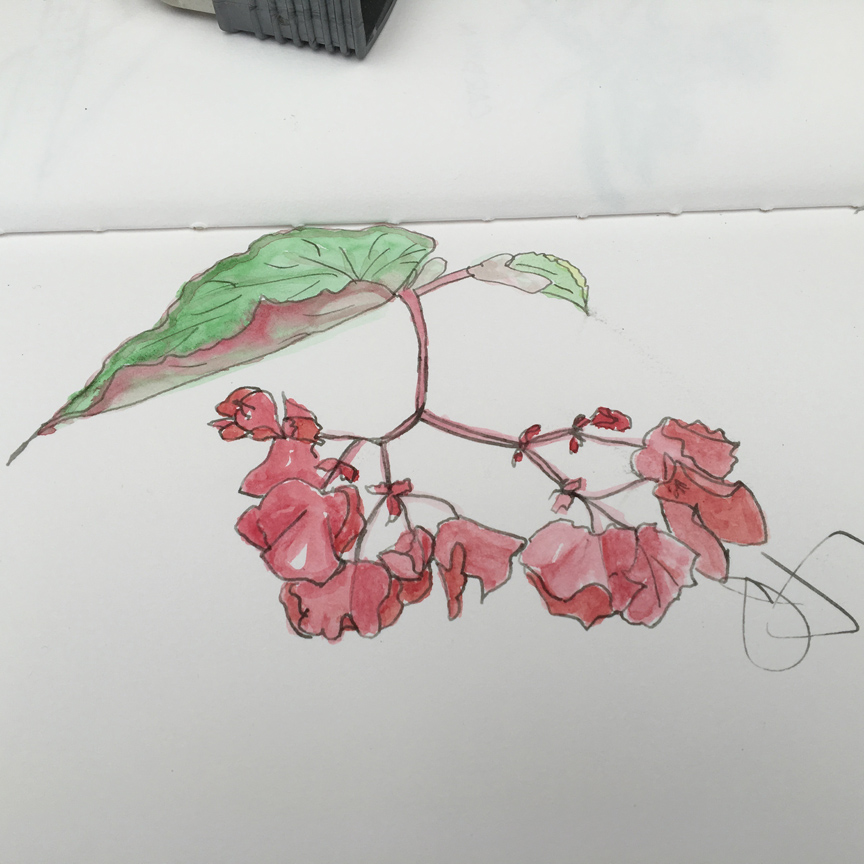 There were pots of delicate begonias on the table, which Jane couldn't resist (no surprise there!).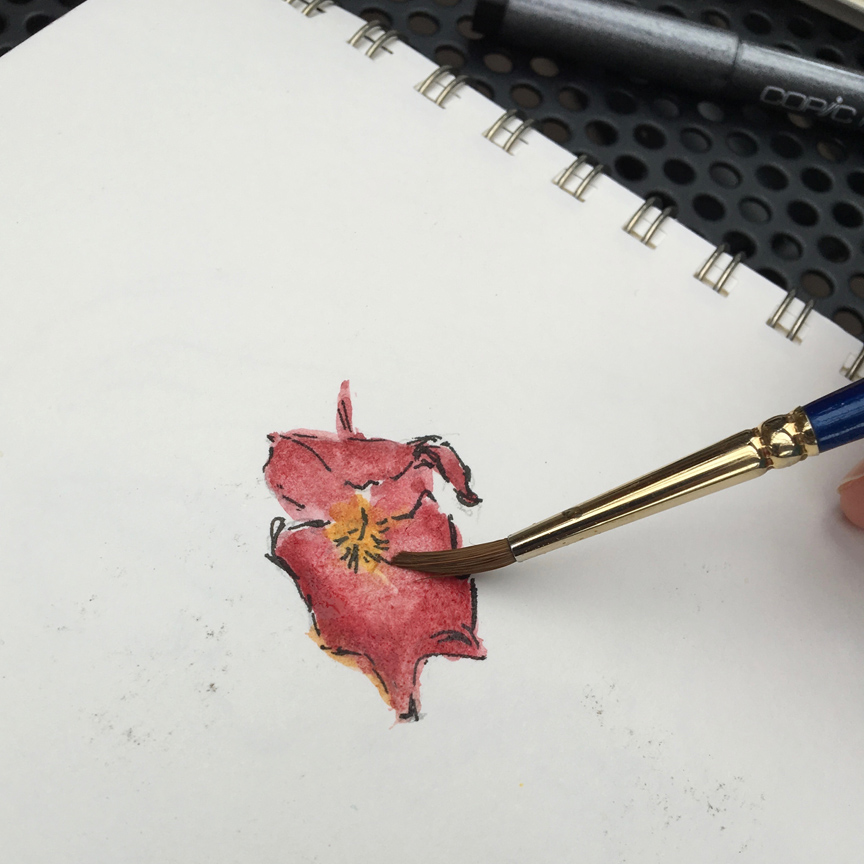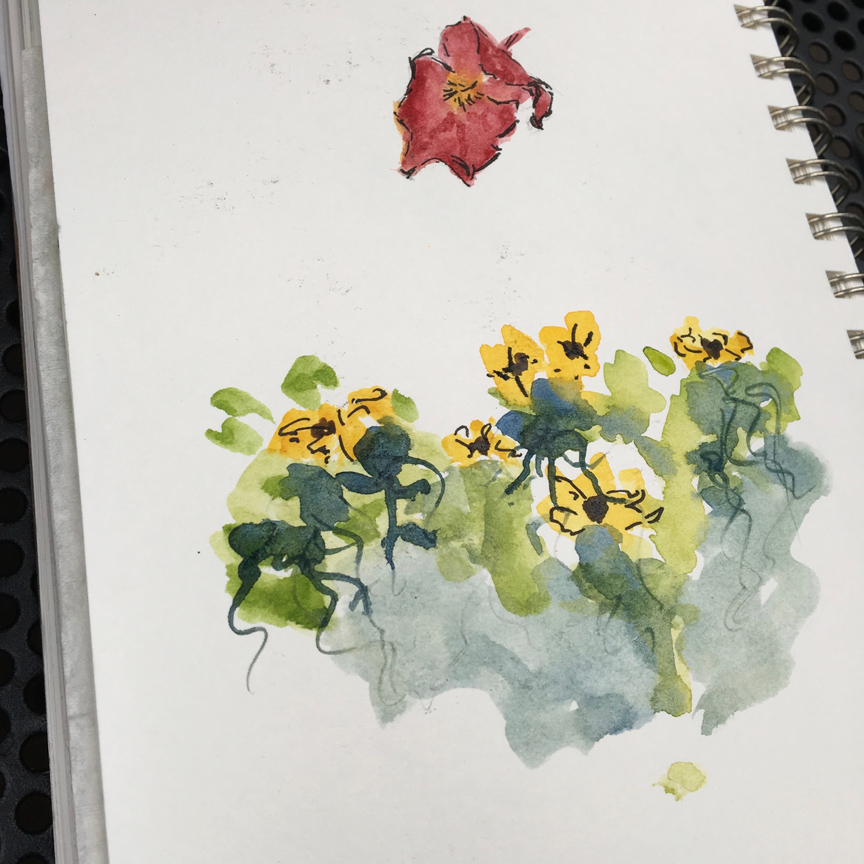 Penny started out with ink, lifted some watercolor, and ended with a loose splash of the sunflowers from across the street – wow!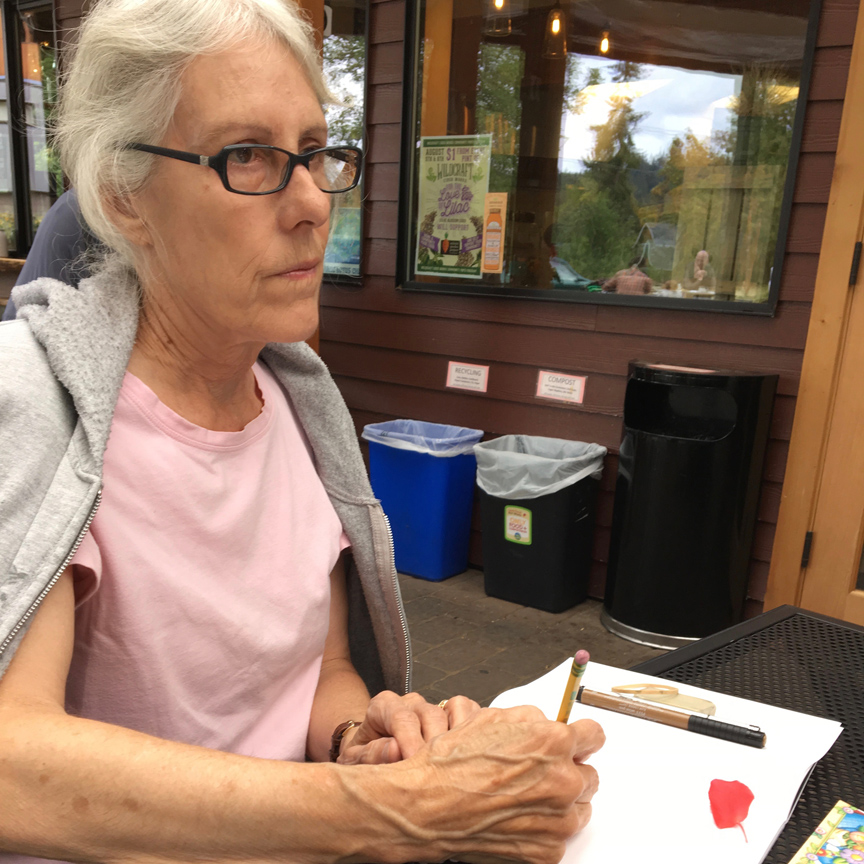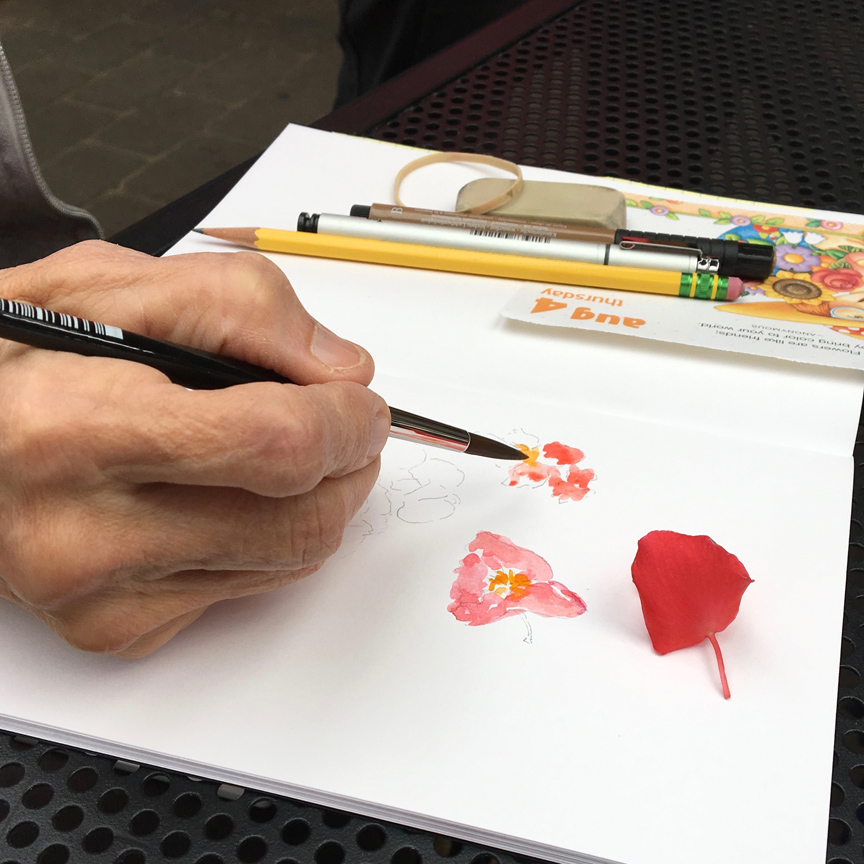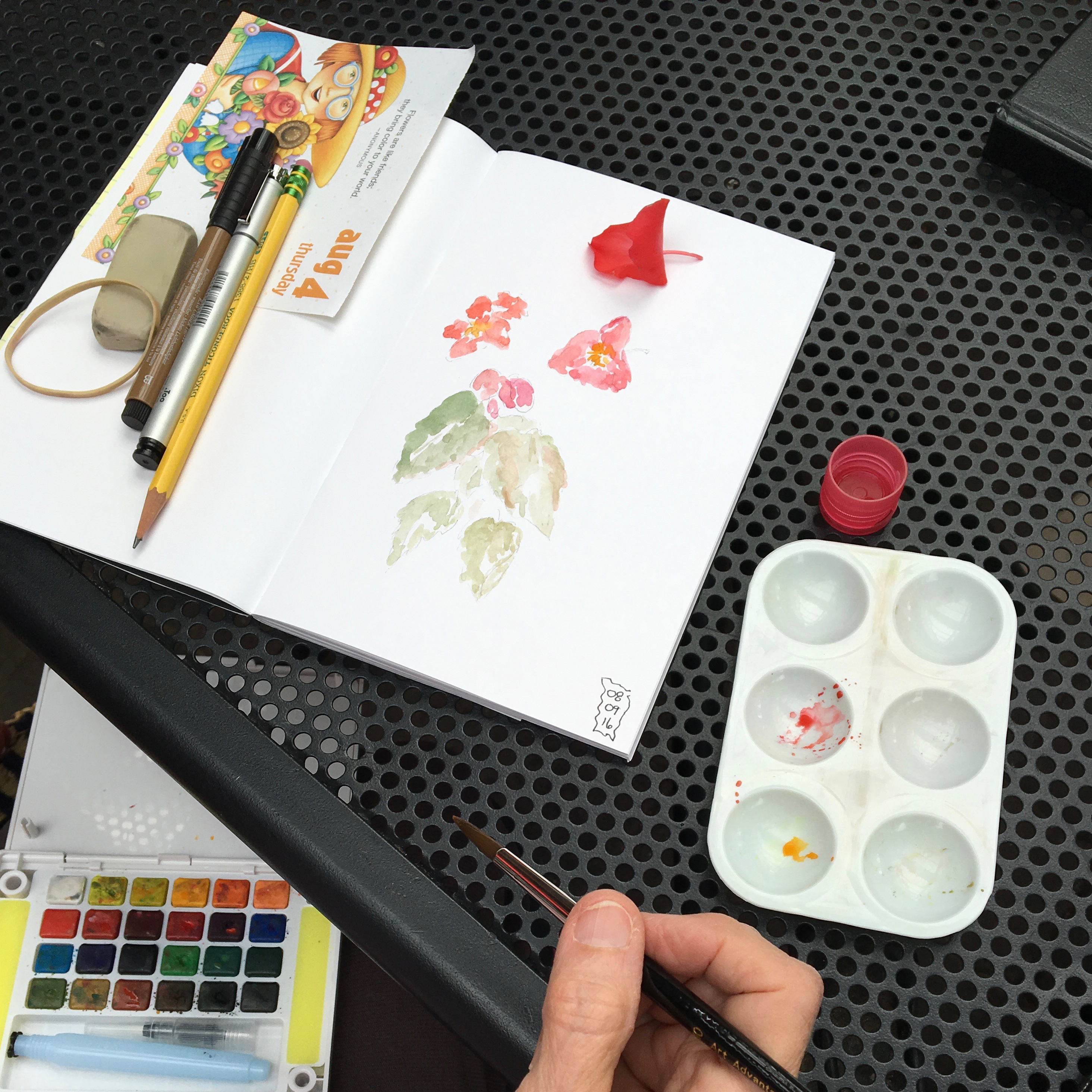 Barb So. only had a short time to devote, wondered how much she could get done, zeroed in on getting the right color and shazam!