Friendly St. Market, Eugene, OR
Jane, our blog editor, was off this week helping at a workshop at Emerald Art Center, so members of the group stepped up to do the picture taking for the blog.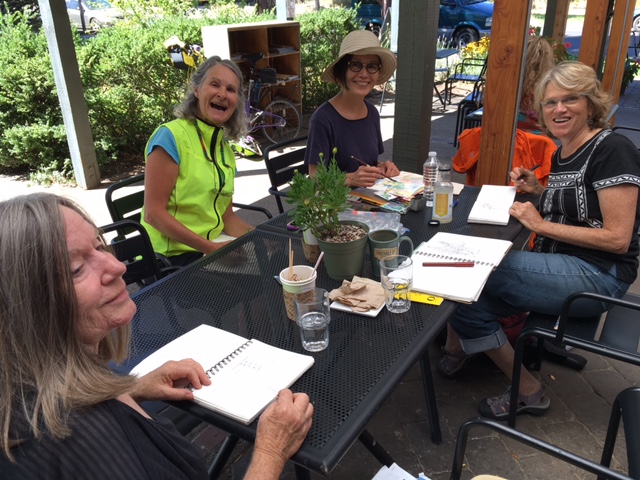 As you can see, no one was taking this too seriously with Ken behind the camera – Jan, Sandy, Satoko, Penelope.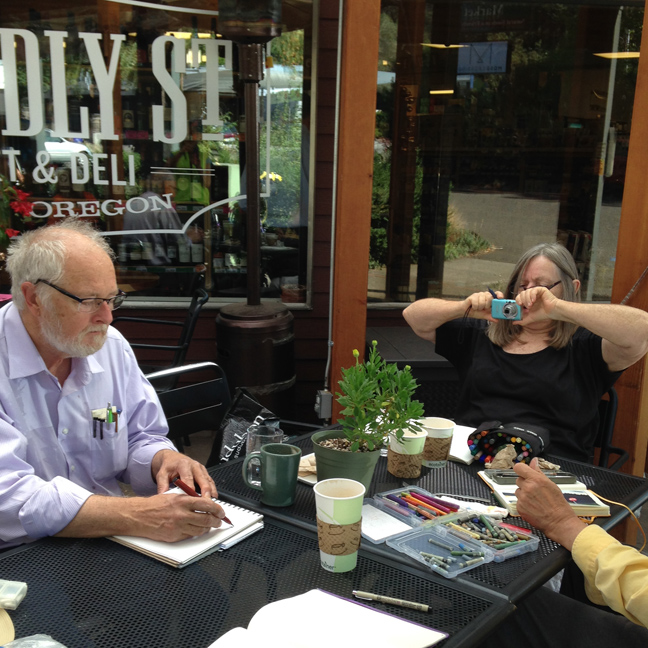 Then Jan was pressed into photo taking, apparently with lots of commentary from the peanut gallery (see below):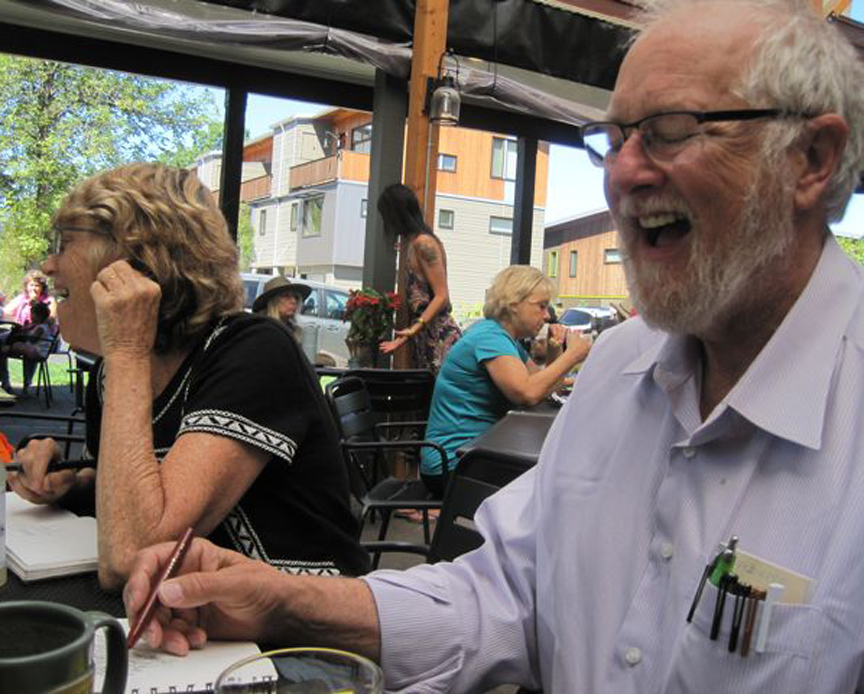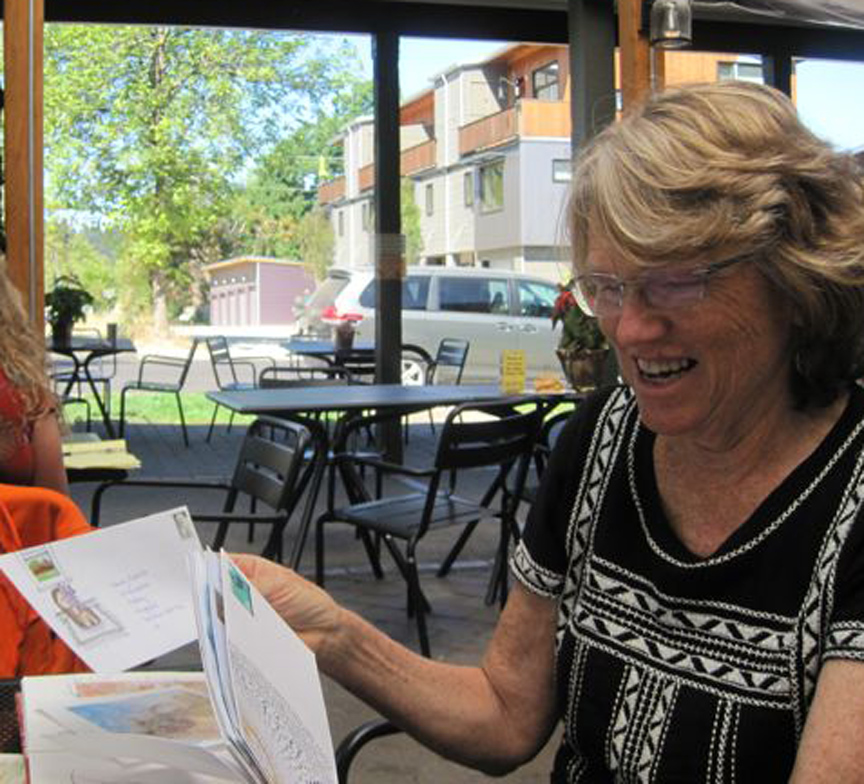 Penelope & Ken crack up at a quip, then Penelope gets to appreciated the decorated envelopes Ken created.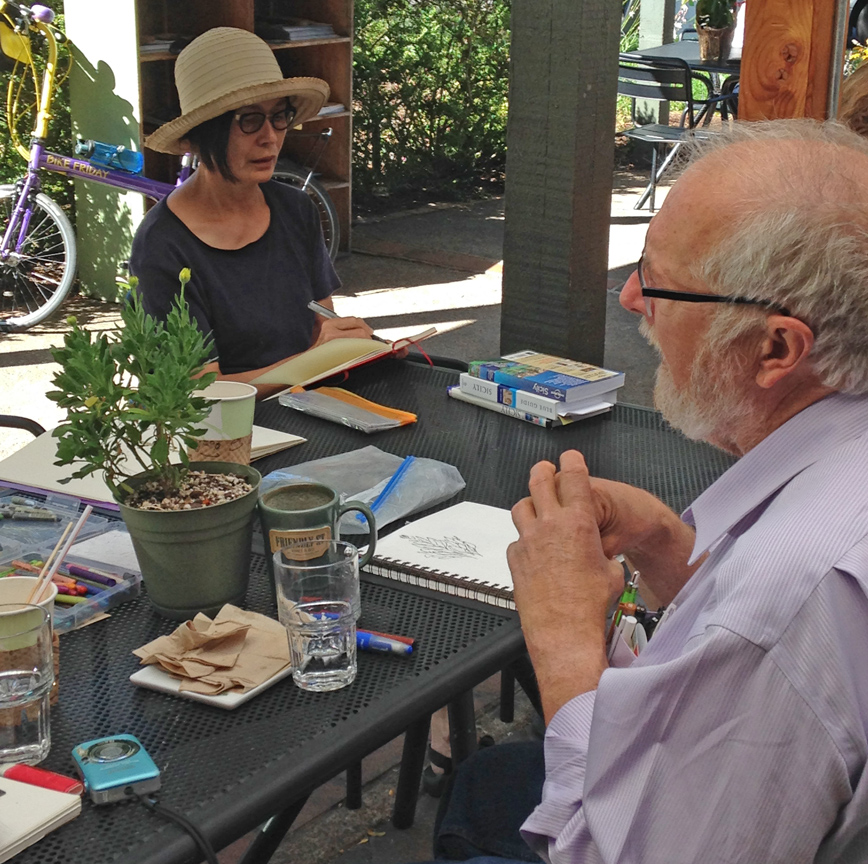 Satoko & Ken share a thoughtful moment – guess it wasn't all laughs.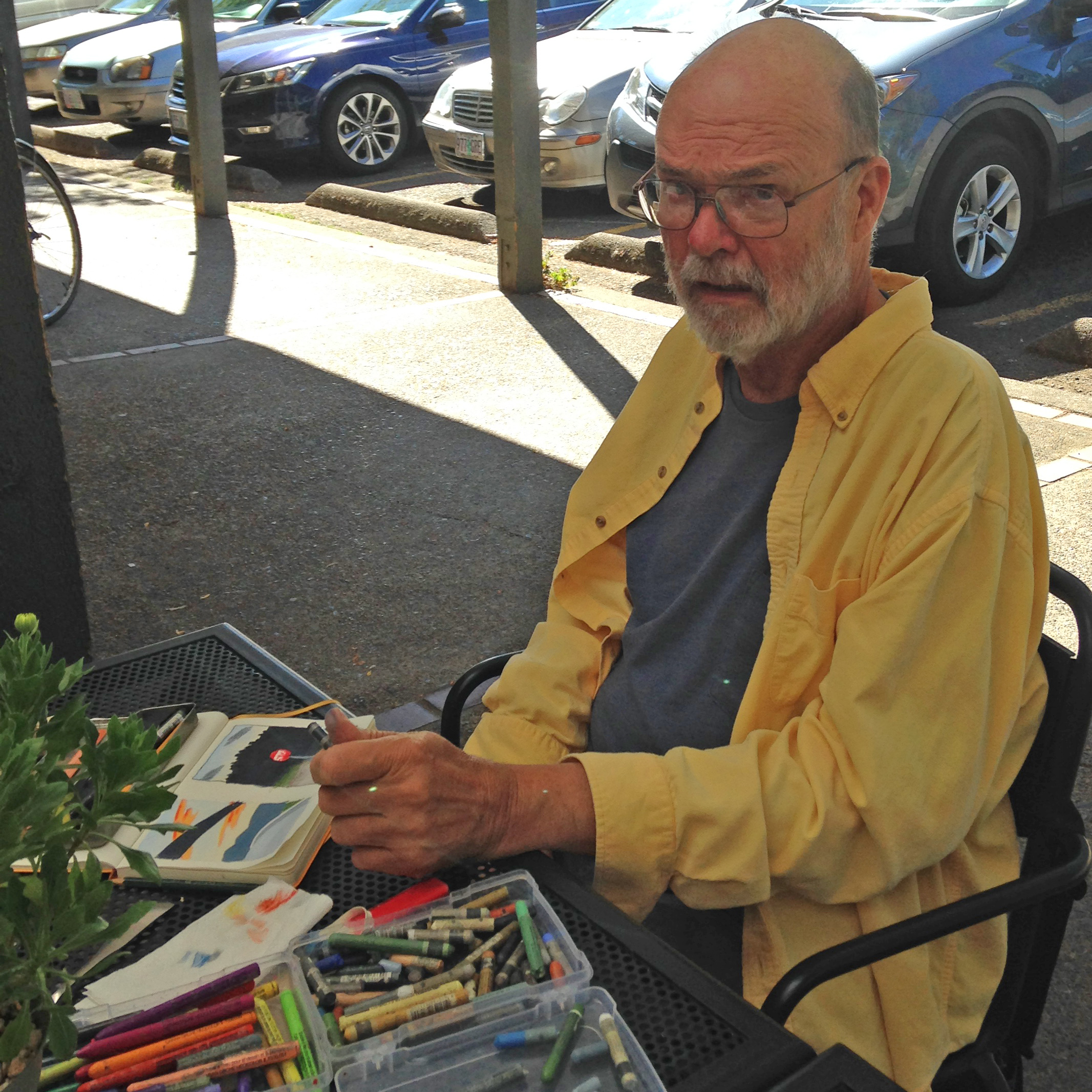 And Erik didn't get so carried away that he couldn't add to his sketchbook – what a trooper!