Cathy's backyard, Eugene, OR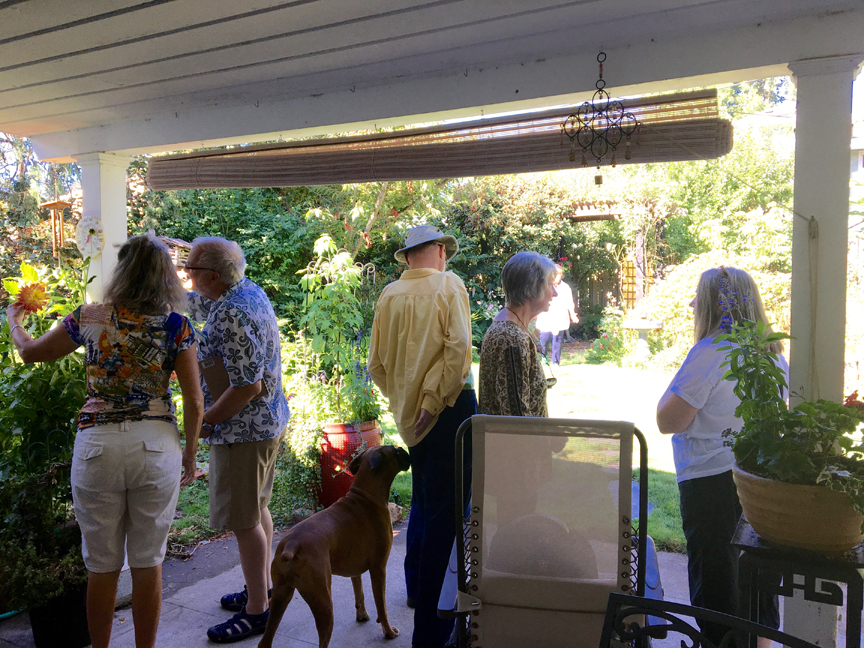 Ken's friend Cathy invited us to come sketch in her yard – you can barely see her here, coming from opening up the door for the chickens to get out to play! She was the best host – lovely setting, lovely treats & drinks, and very unobtrusively let us do our thing!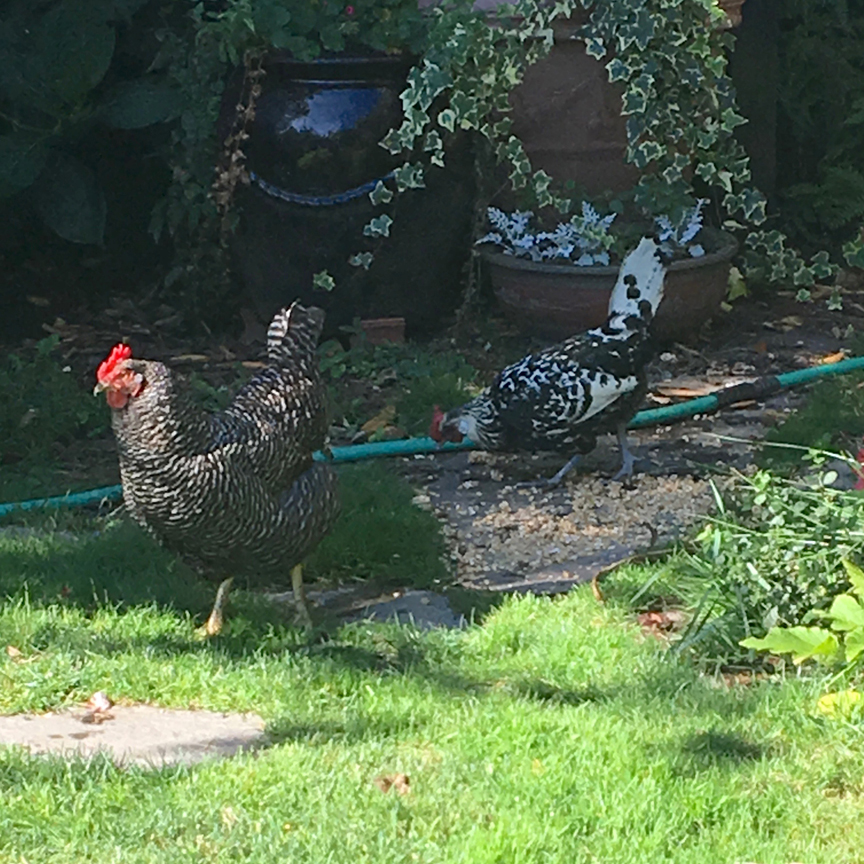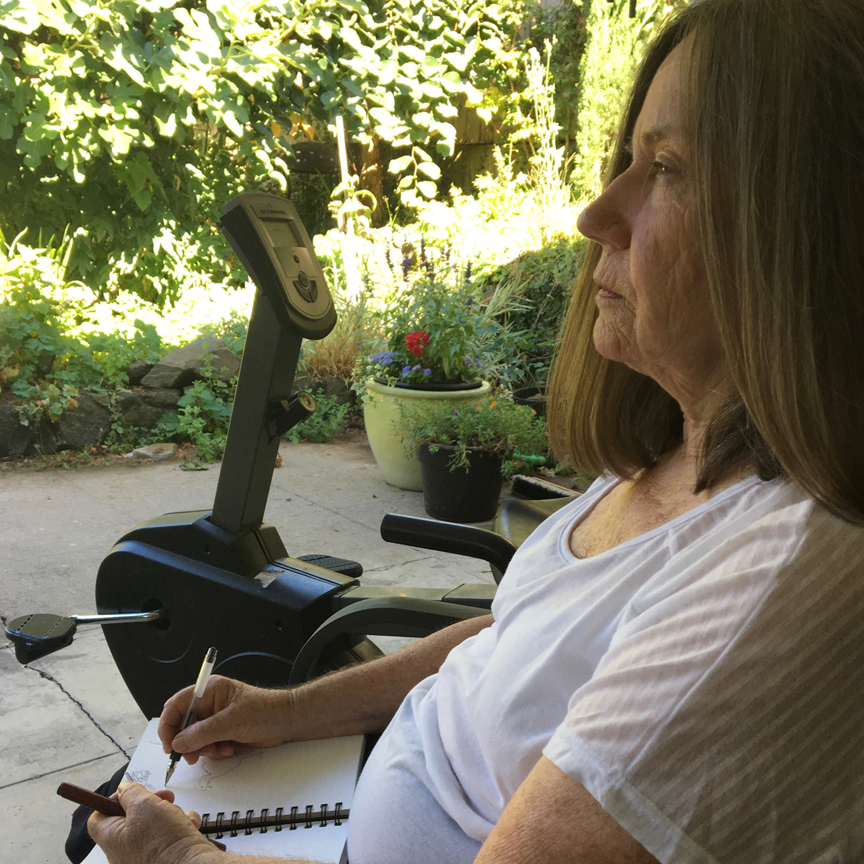 Here are two of the chickens, and here's Jan sketching them, with results in process below: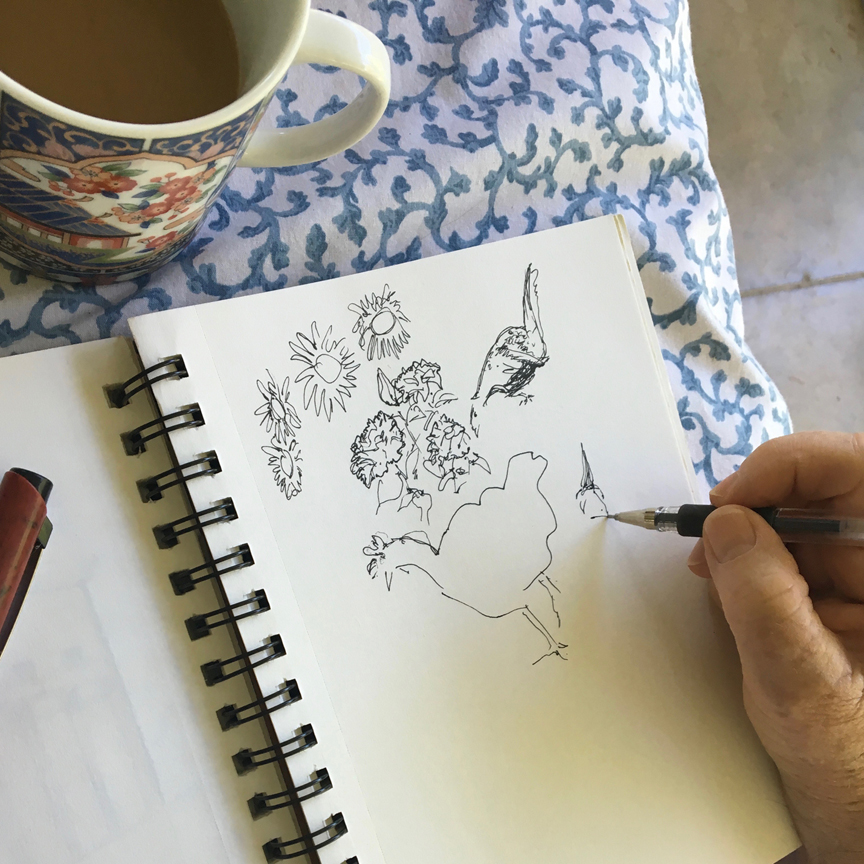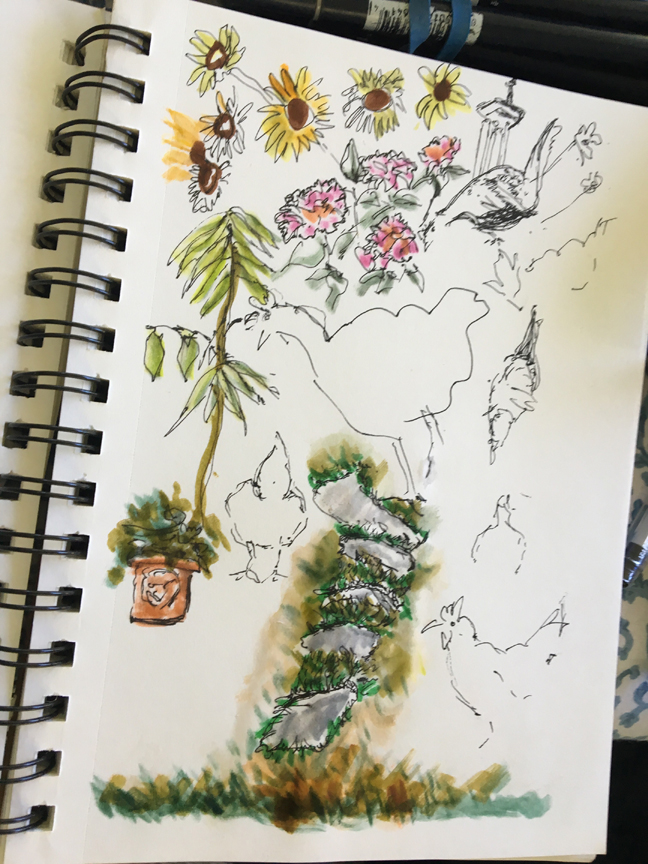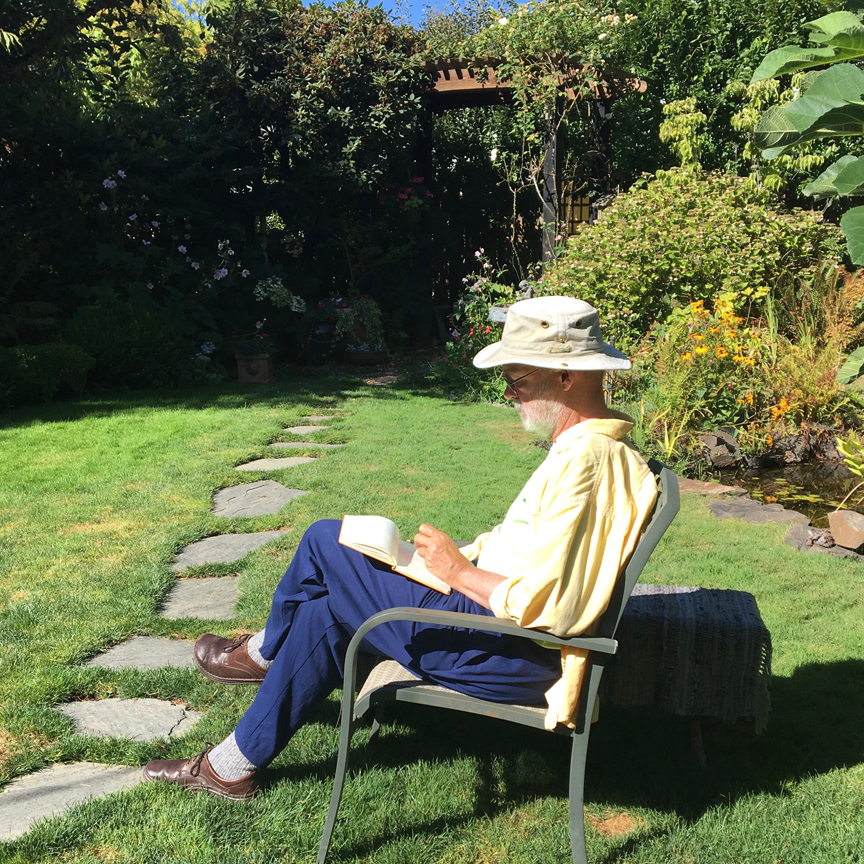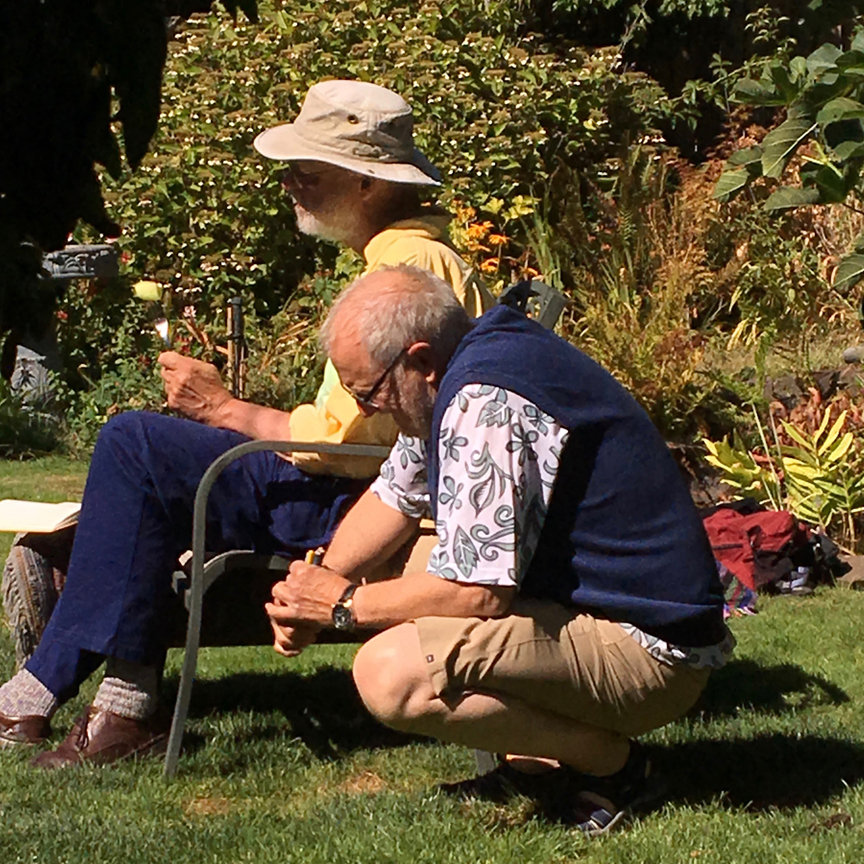 Erik's the sun lover in our group, & Ken went out to see what he was drawing – totally distracted from what had been in his mind before!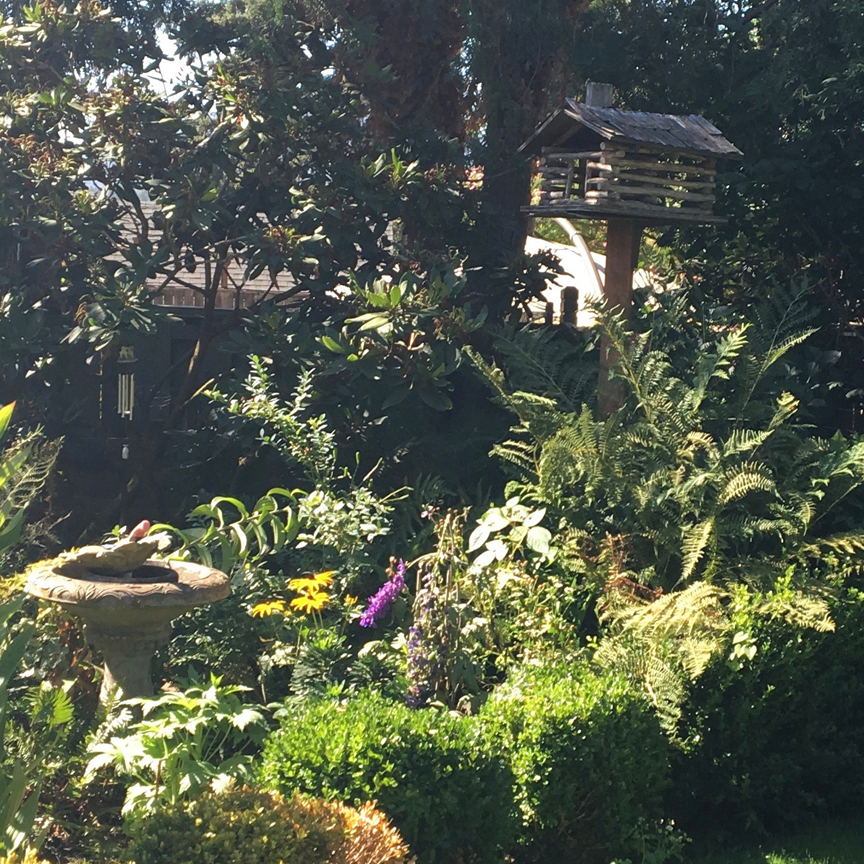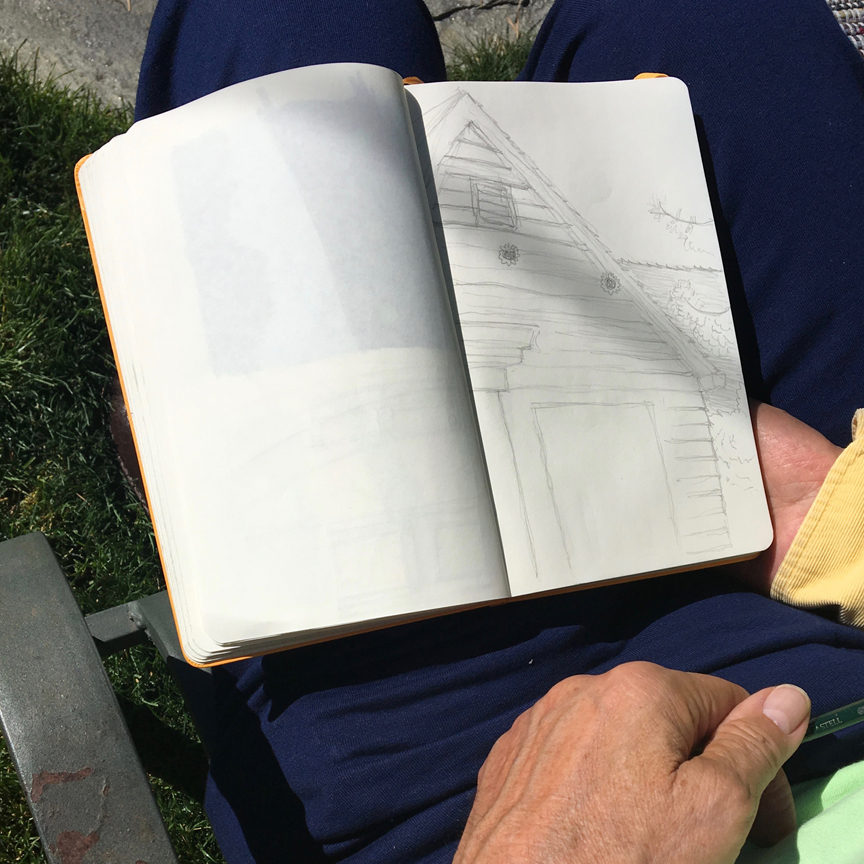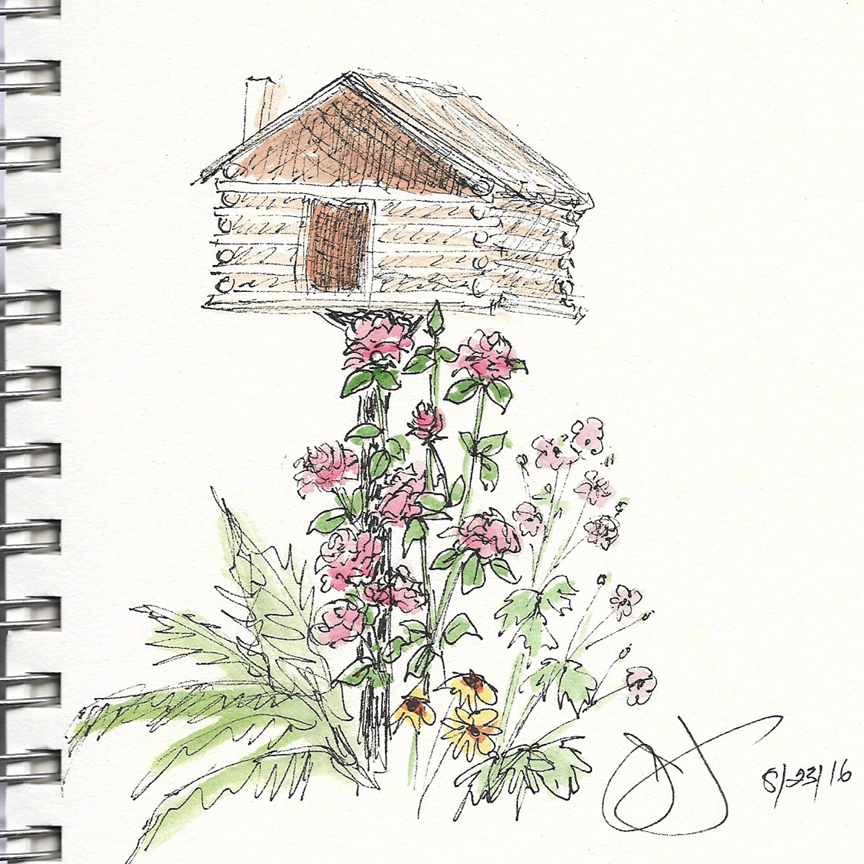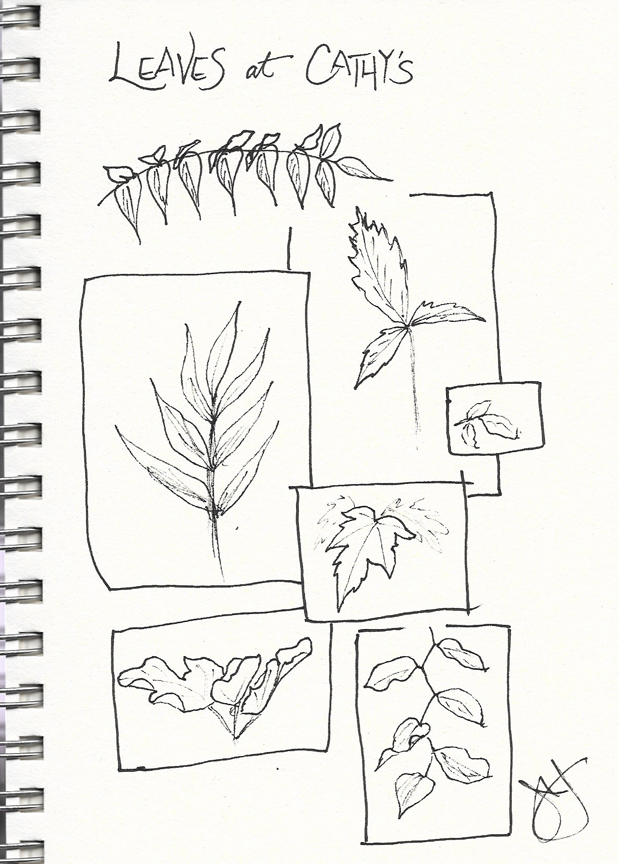 Jane did a quick sketch of the bird feeder, too, and leaf vignettes.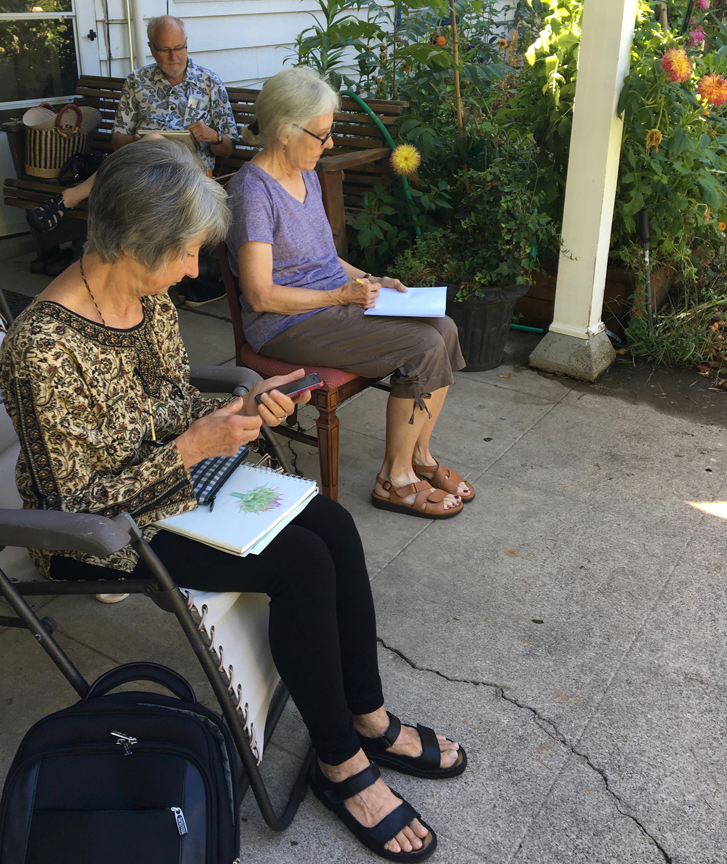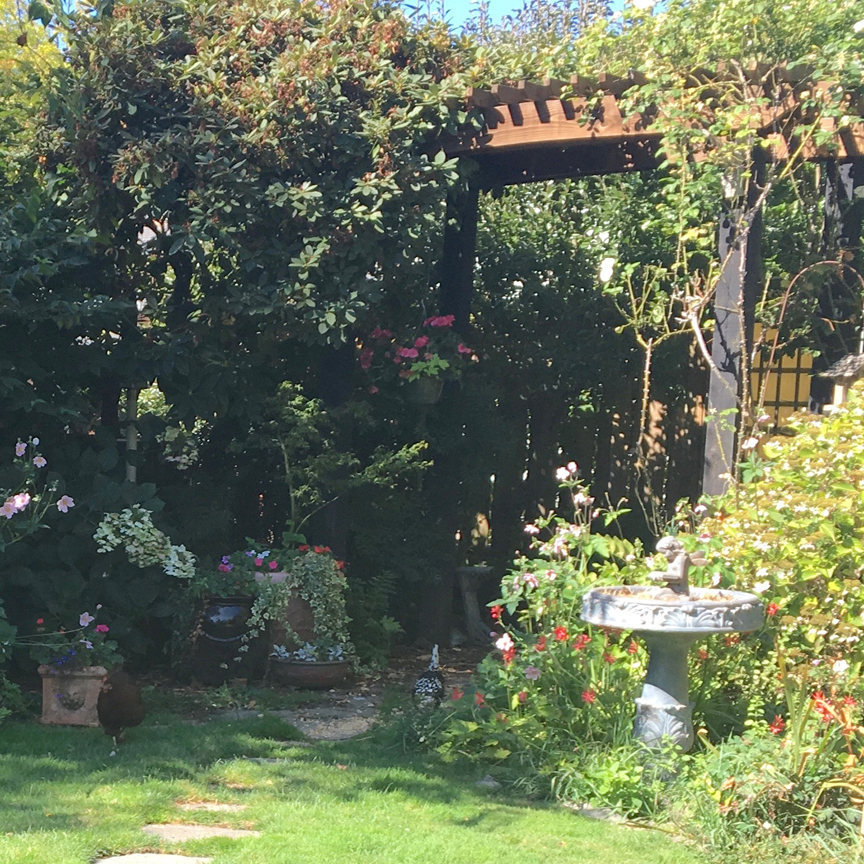 Here are Heidi and Barb So getting ready to sketch – the arbor!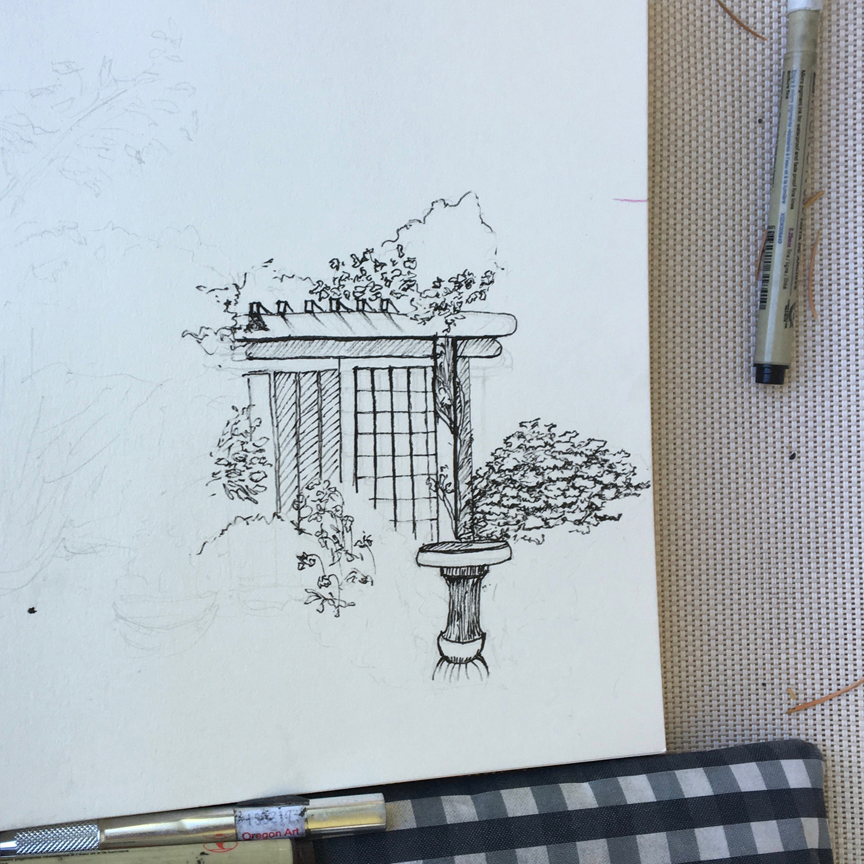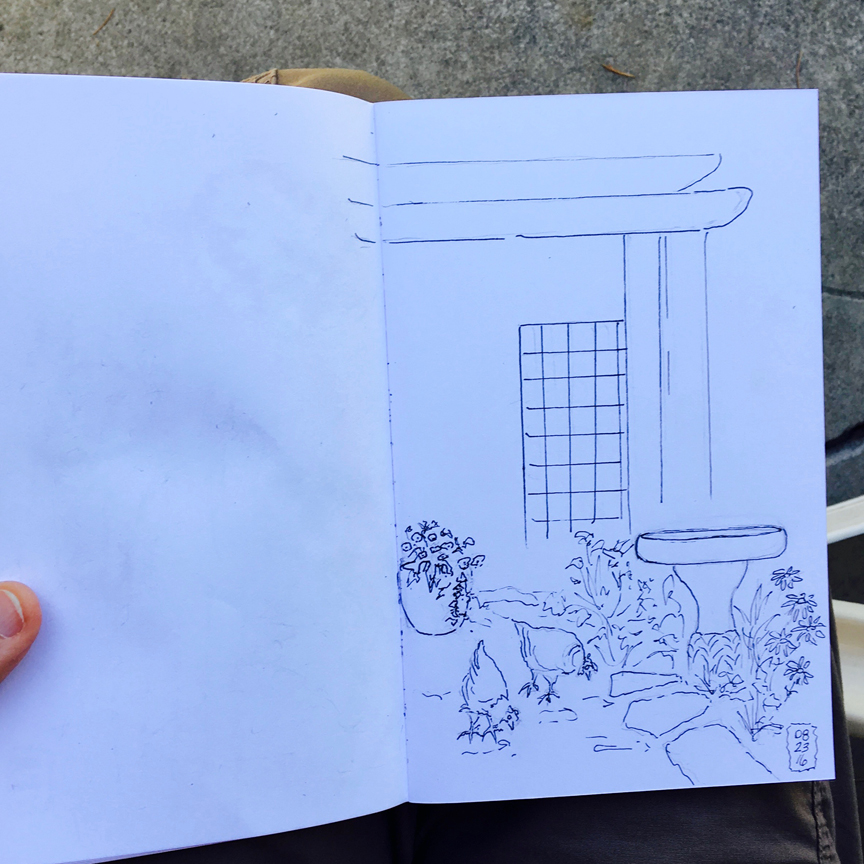 Can you tell Heidi was an architect? And that BarbSo loves chicks?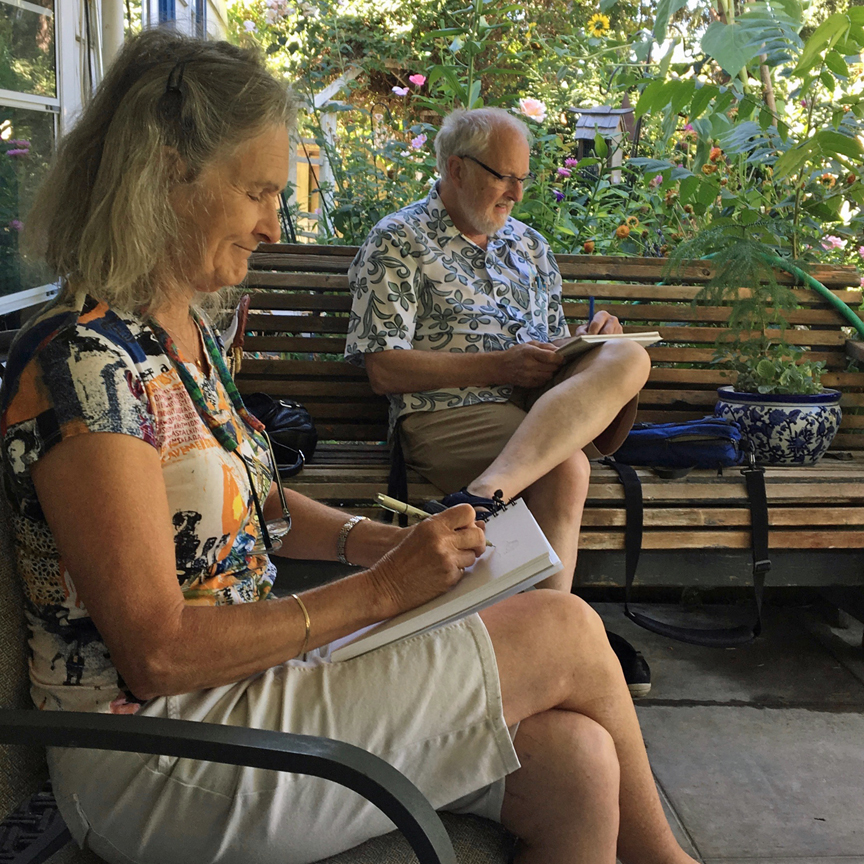 Sandy & Ken are eagerly into sketching…what to choose…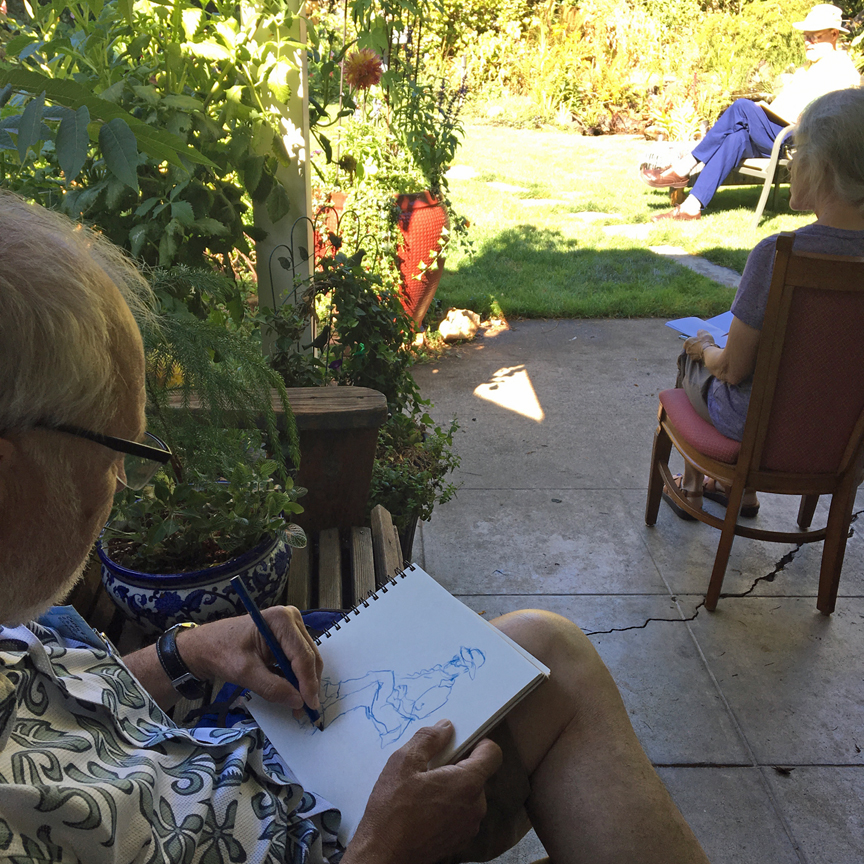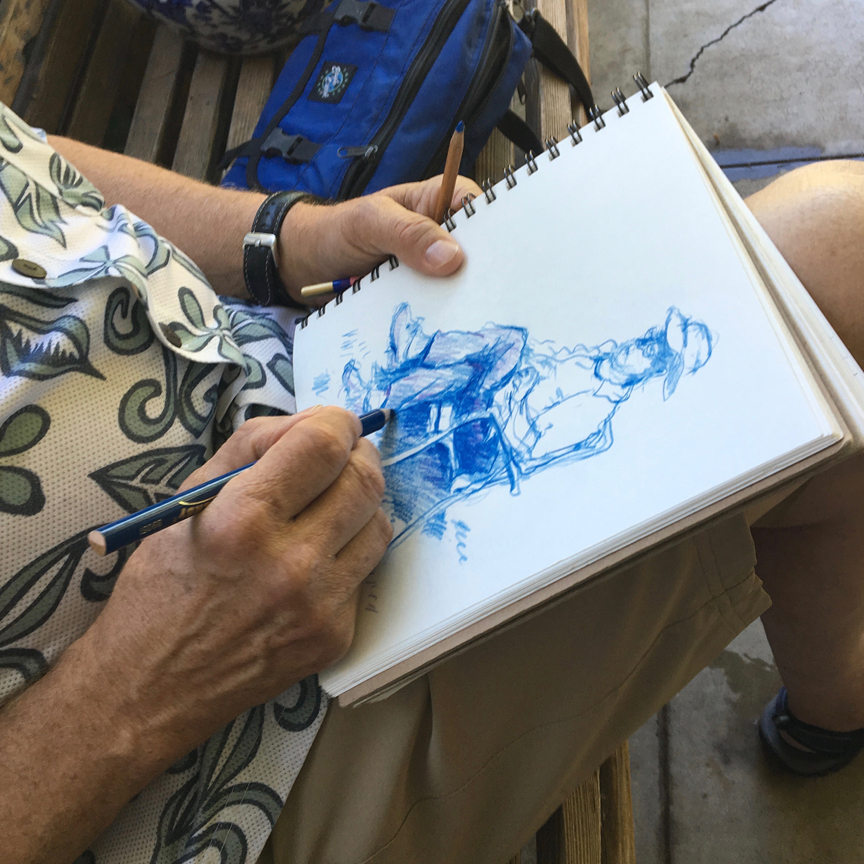 Ken took advantage of our favorite model – Erik! As did Sandy: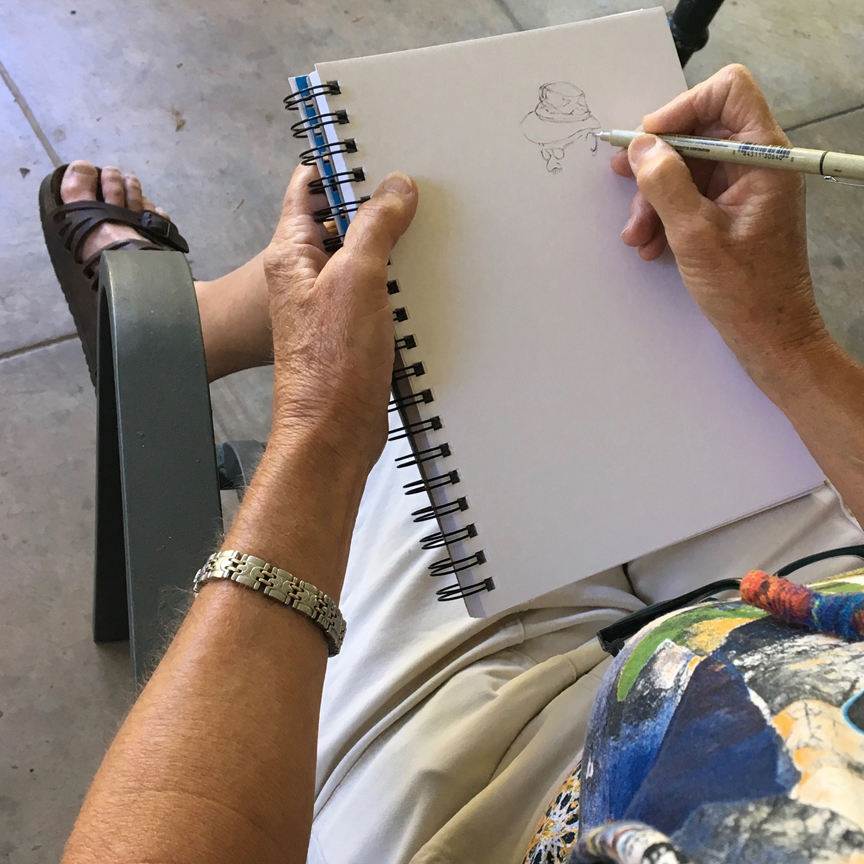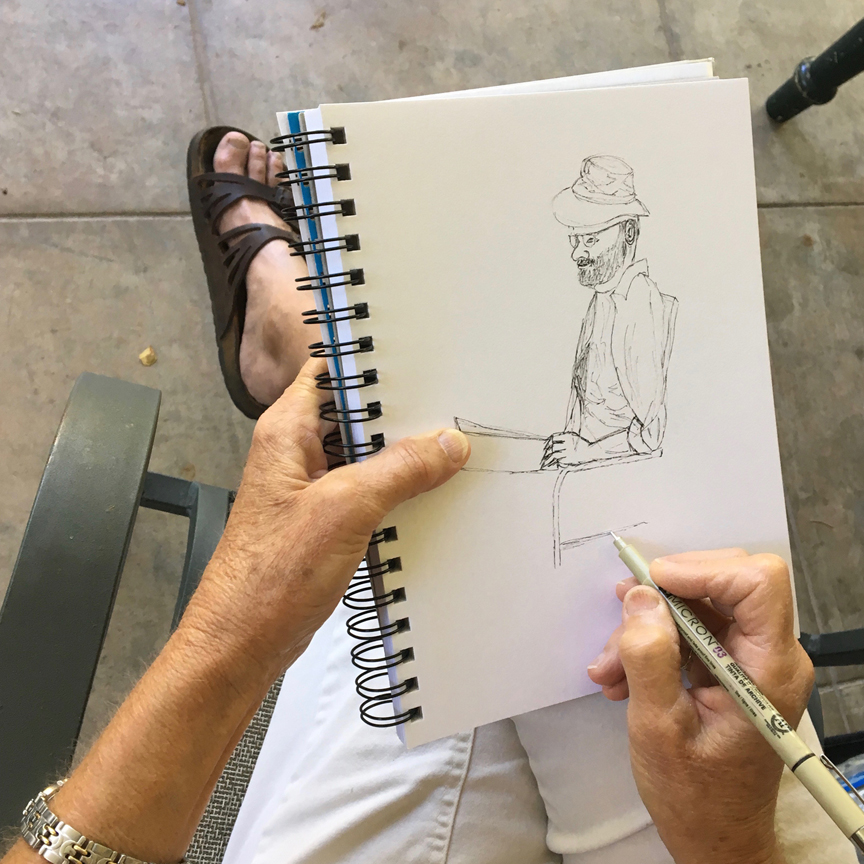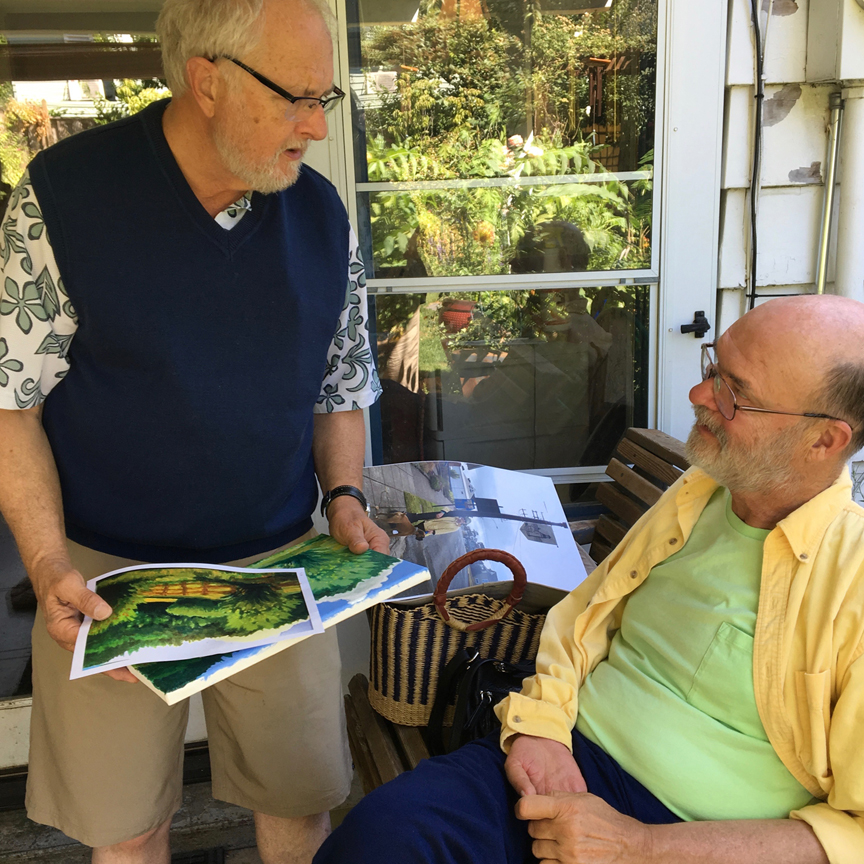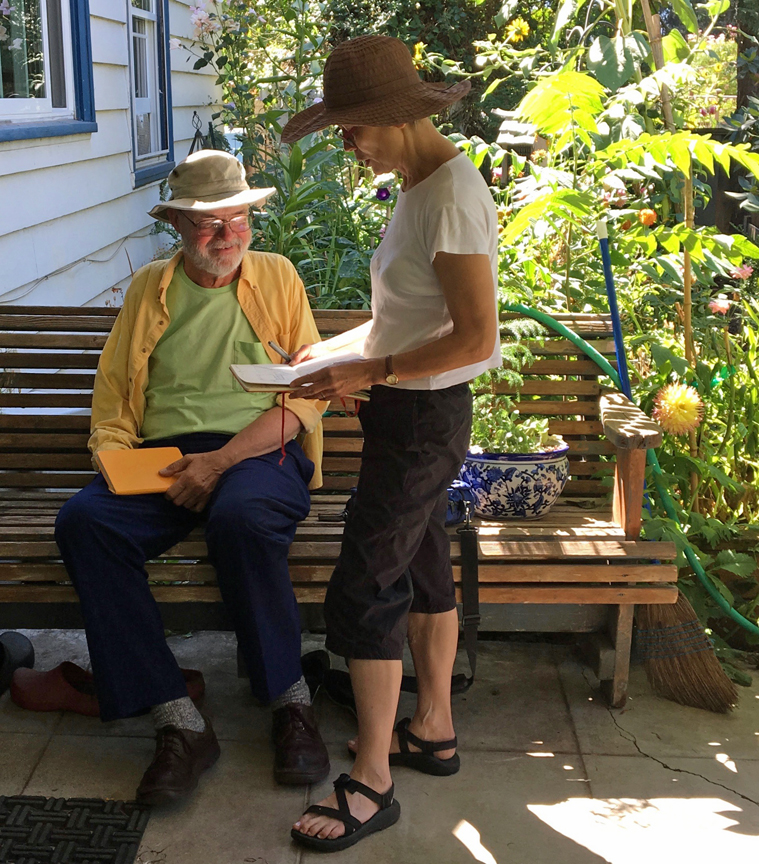 One of the things we appreciate  is sharing art work in progress, whether paintings or sketches, or just talking art.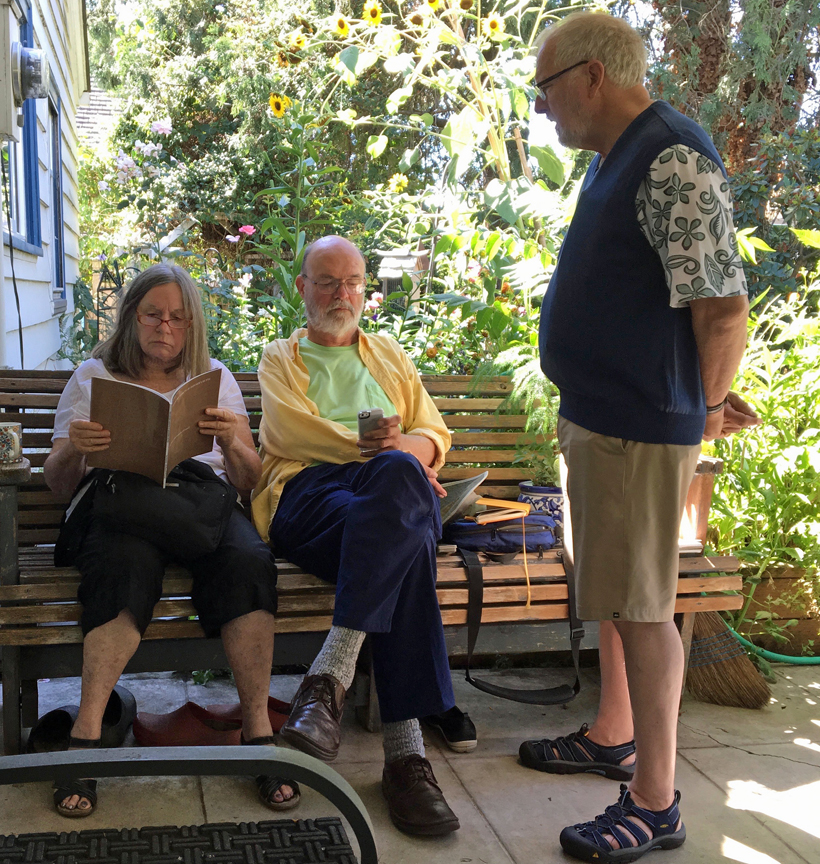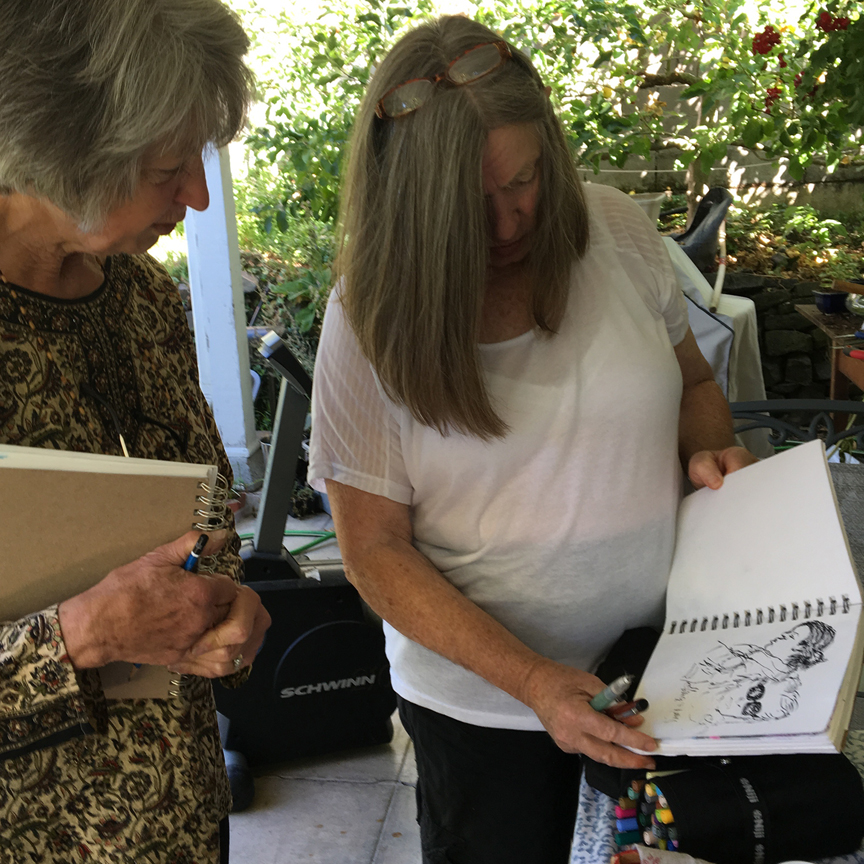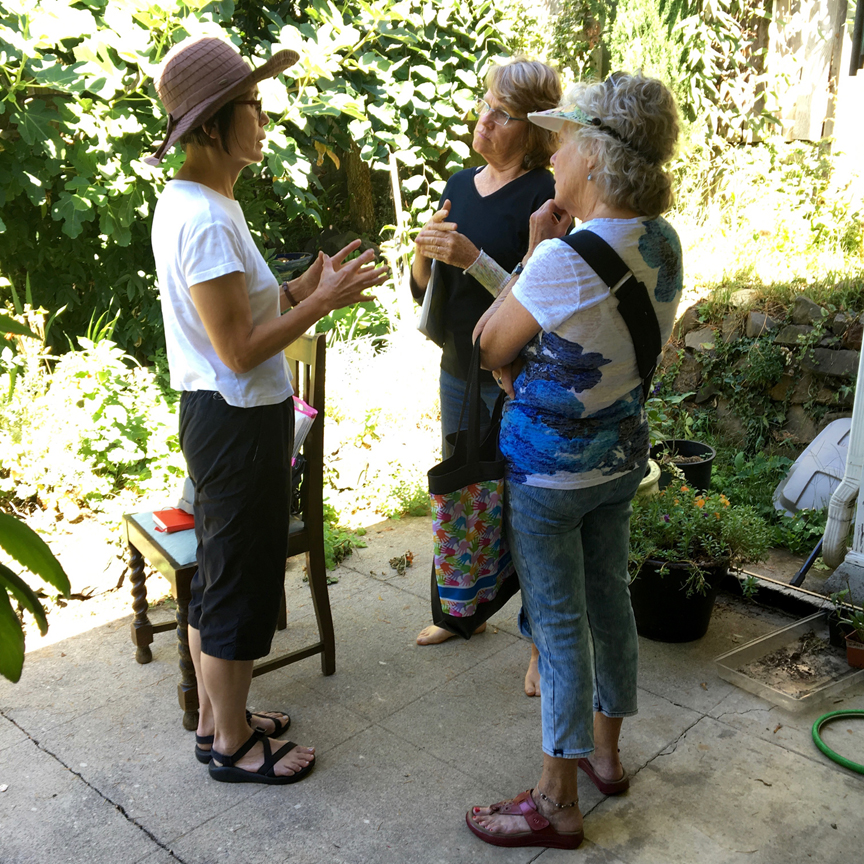 And we enjoy talking about upcoming trips – this one to Sicily! Satoko, Penelope, & Barb A are busy planning this trip together.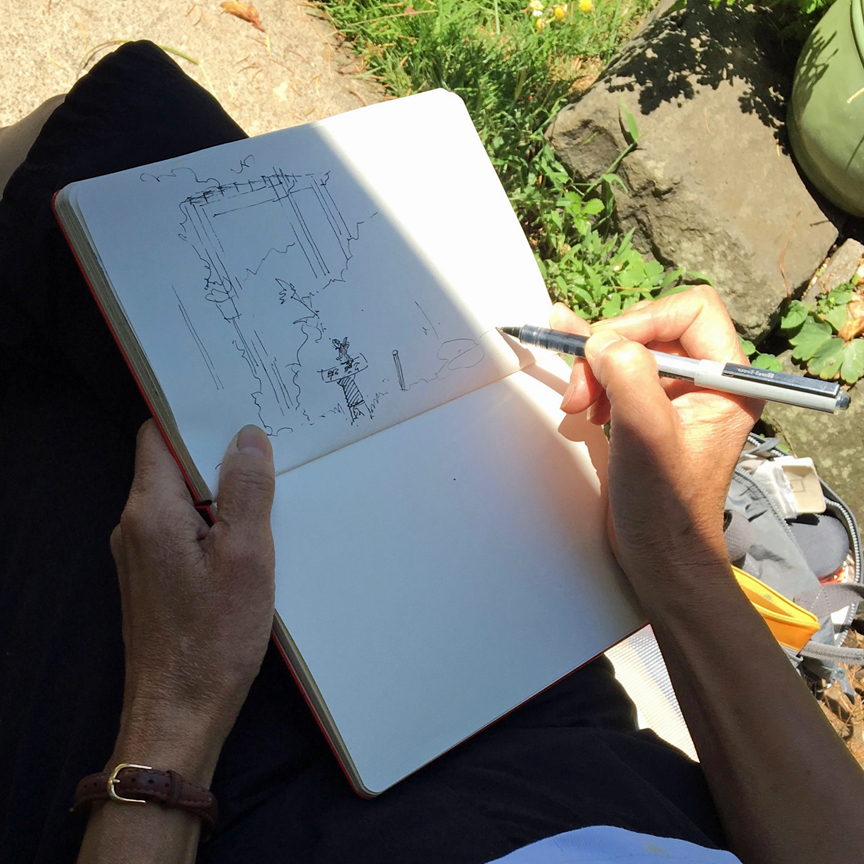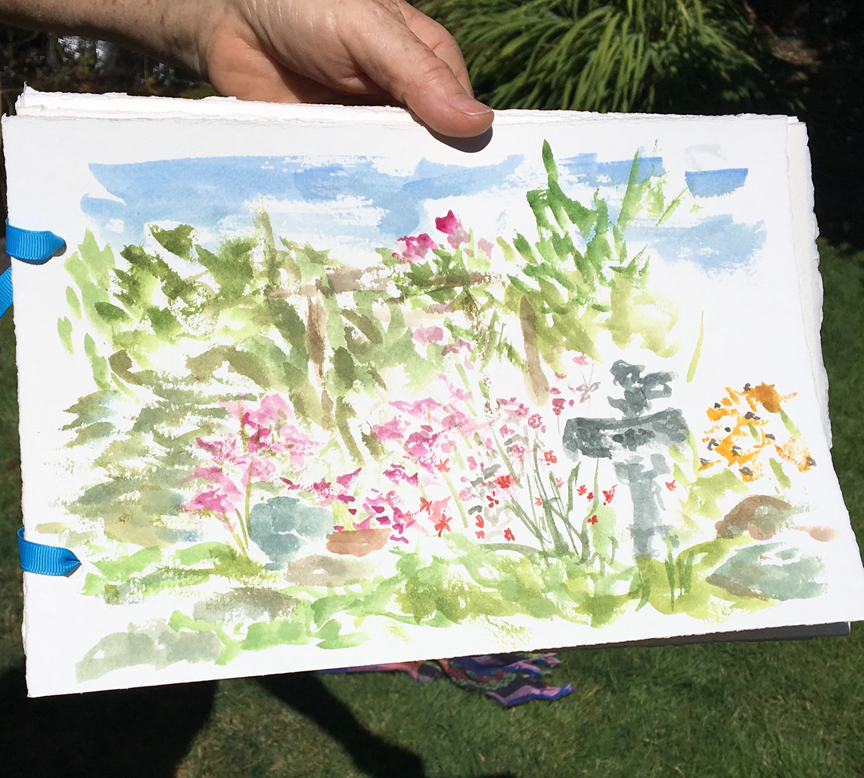 Satoko and Penelope still found time to sketch in this beautiful backyard. Thanks so much, Cathy, for your wonderful welcome!