Barry's Deli, Eugene, OR
Our meetings often start with catching up…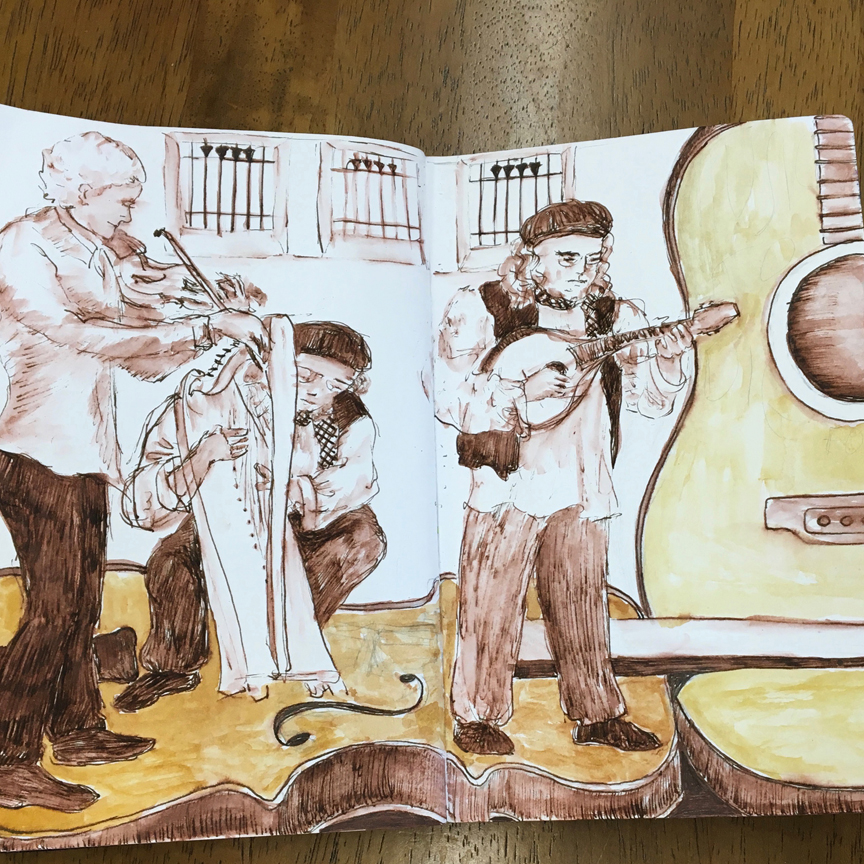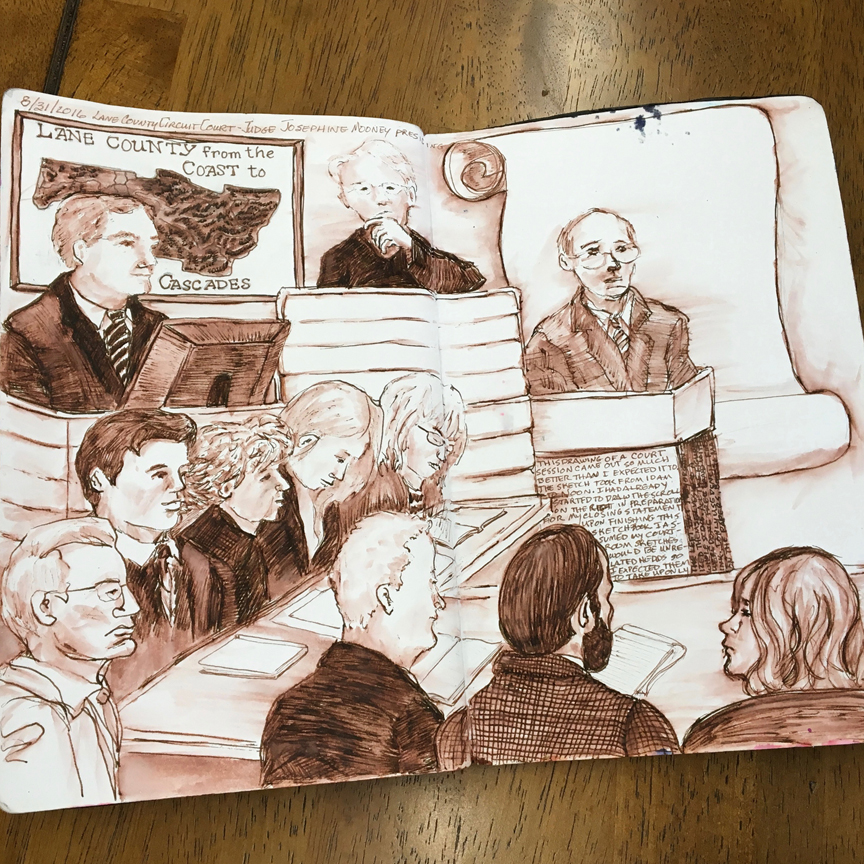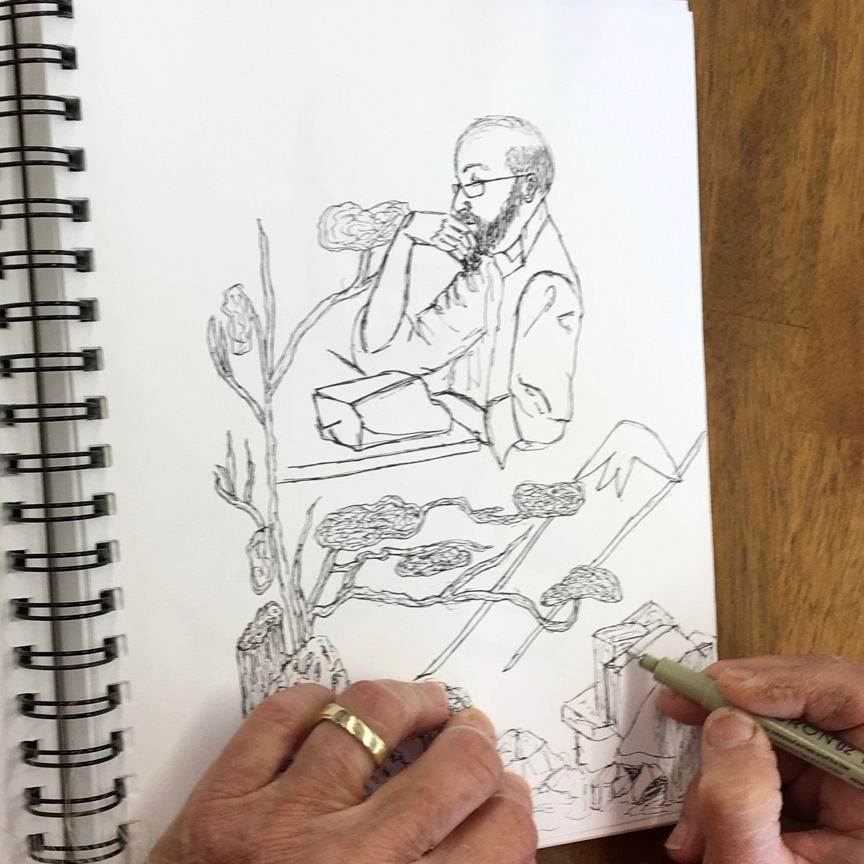 Barb Sh's sketchbook included a "perhaps finished" David Helphand concert at the masoleum, as well as the courtroom of a recently observed trial. Sandy added her backyard ceramic tree & stone fountain to the sketch of the fellow she did last week.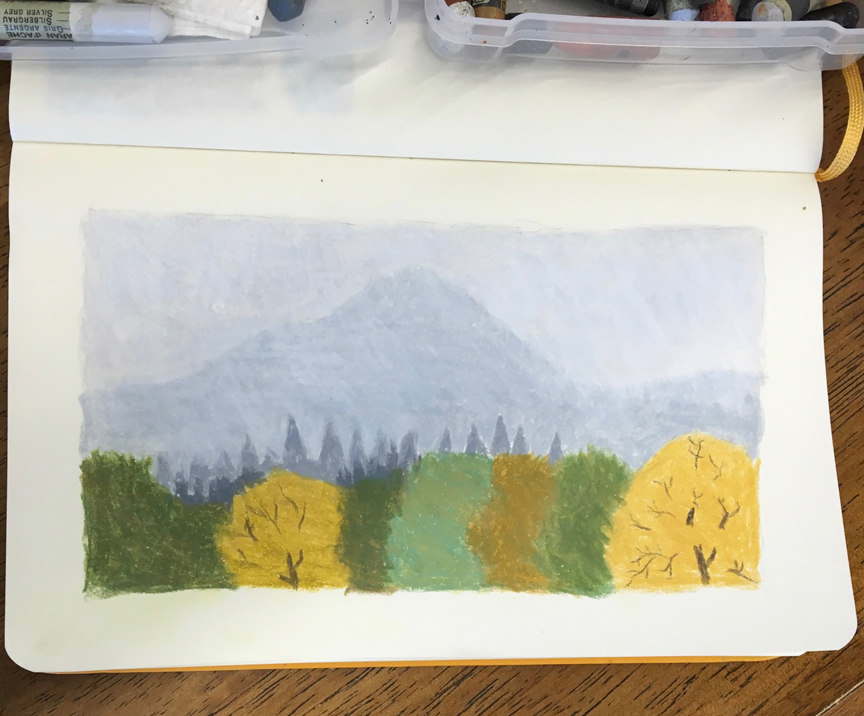 Erik was a good example of how yes, you can appreciate the fine pastries at Barry's and still turn out a stunning masterpiece.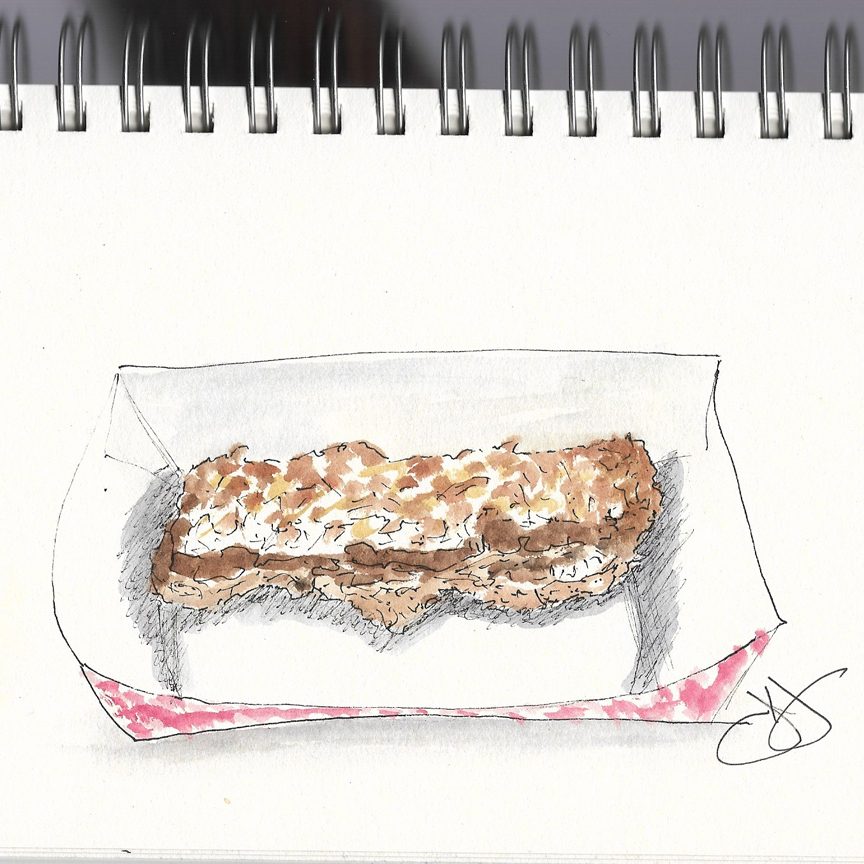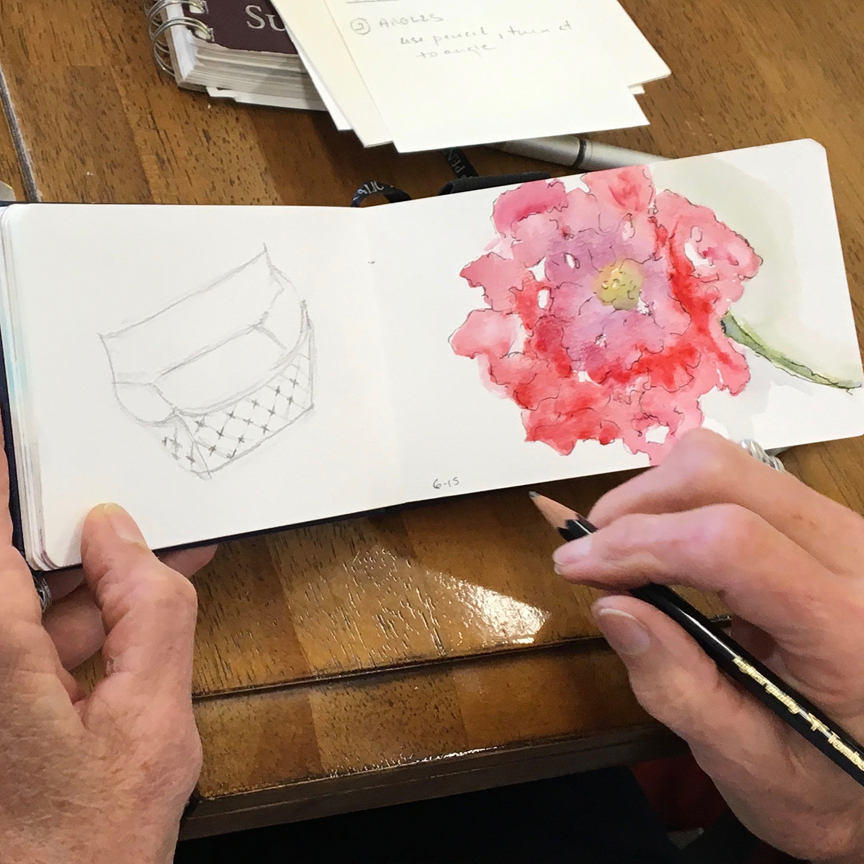 Jane resisted immediate gratification (surprise!) by sketching her magic bar first. Fast. Penny got to sketch the empty container (and don't you like the loose watercolor of a flower she did previously?).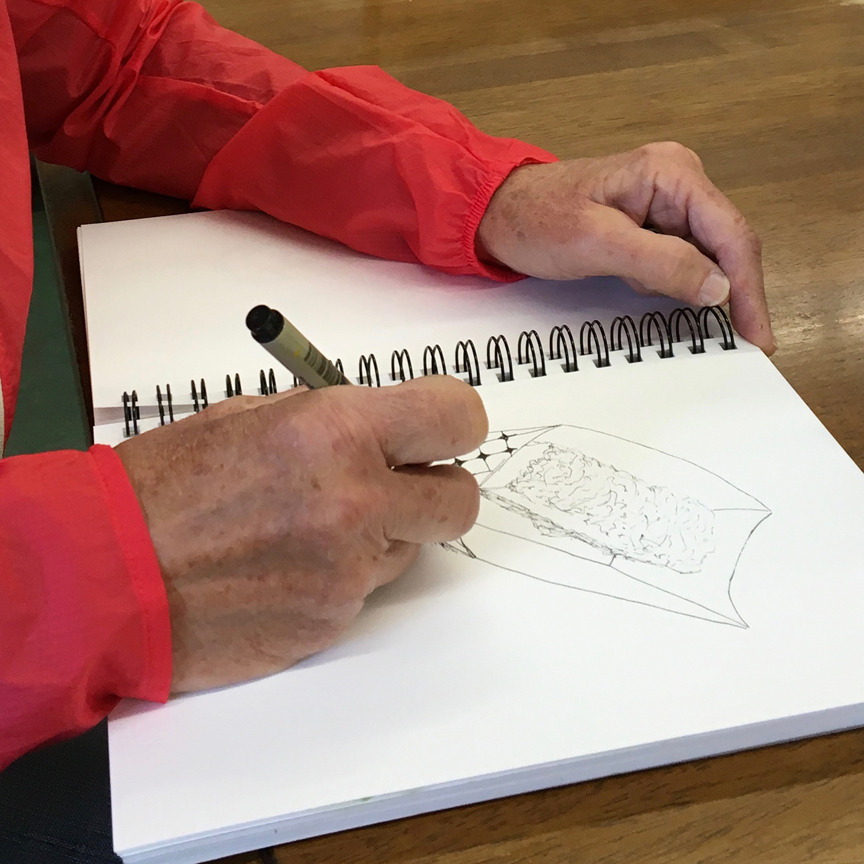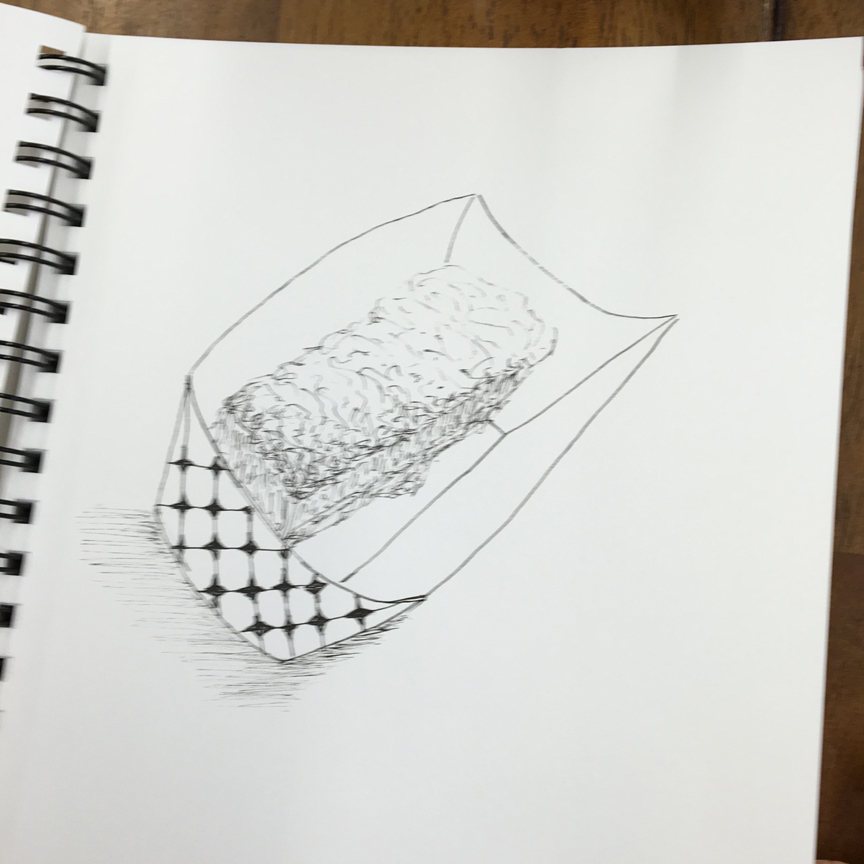 Sandy got a different angle on the box, with untouched treat.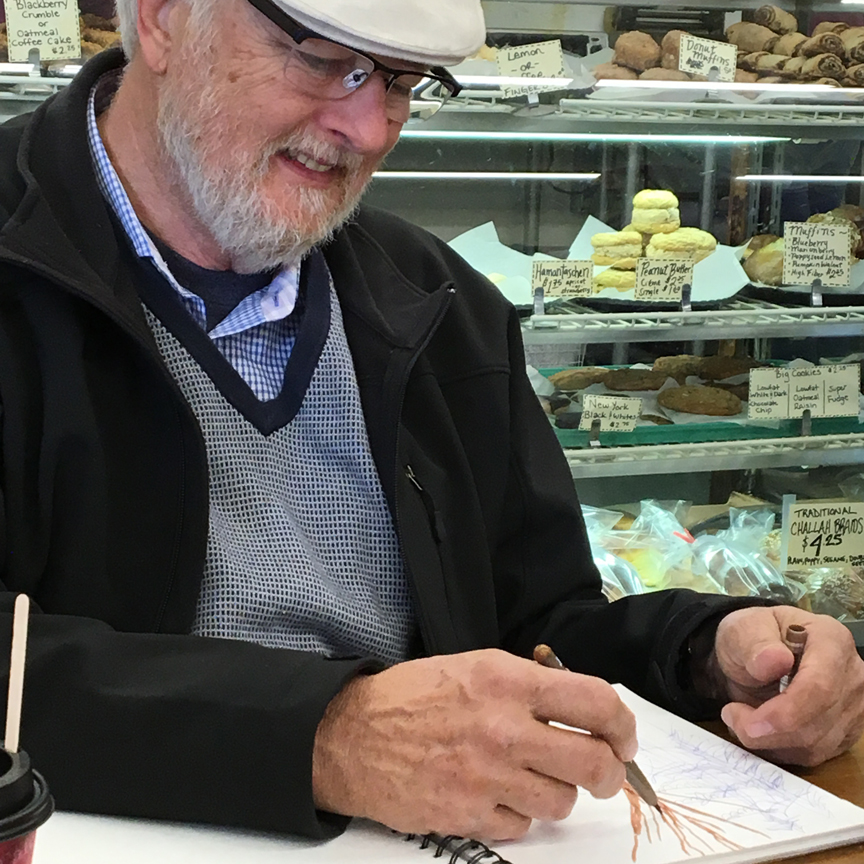 Ken started sketching the trees outside, then some studies of Jane.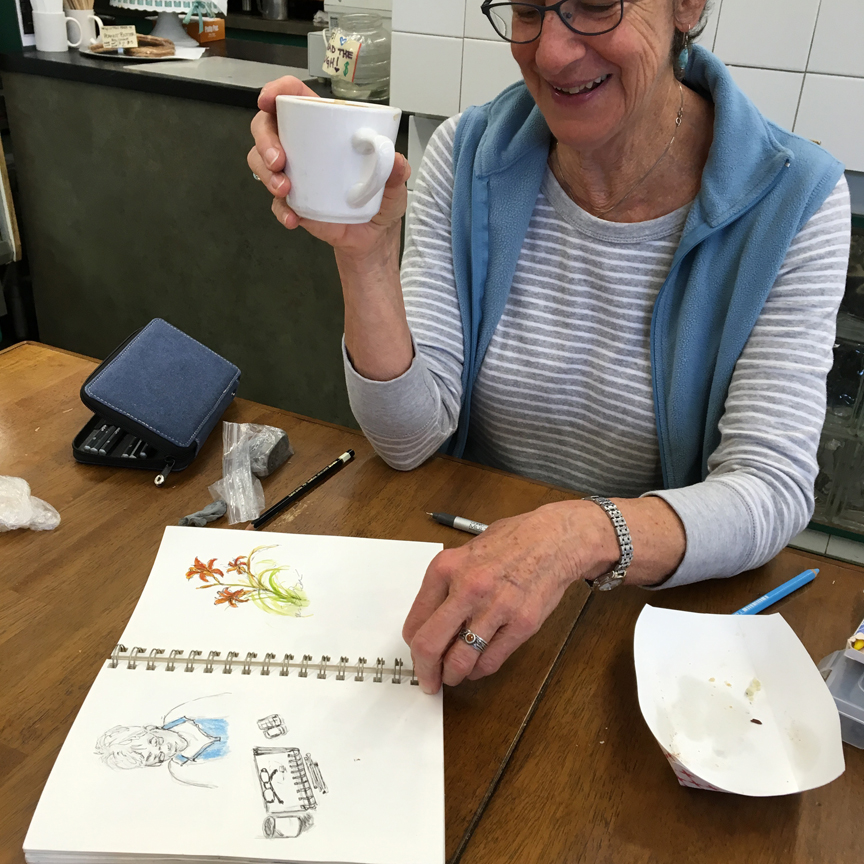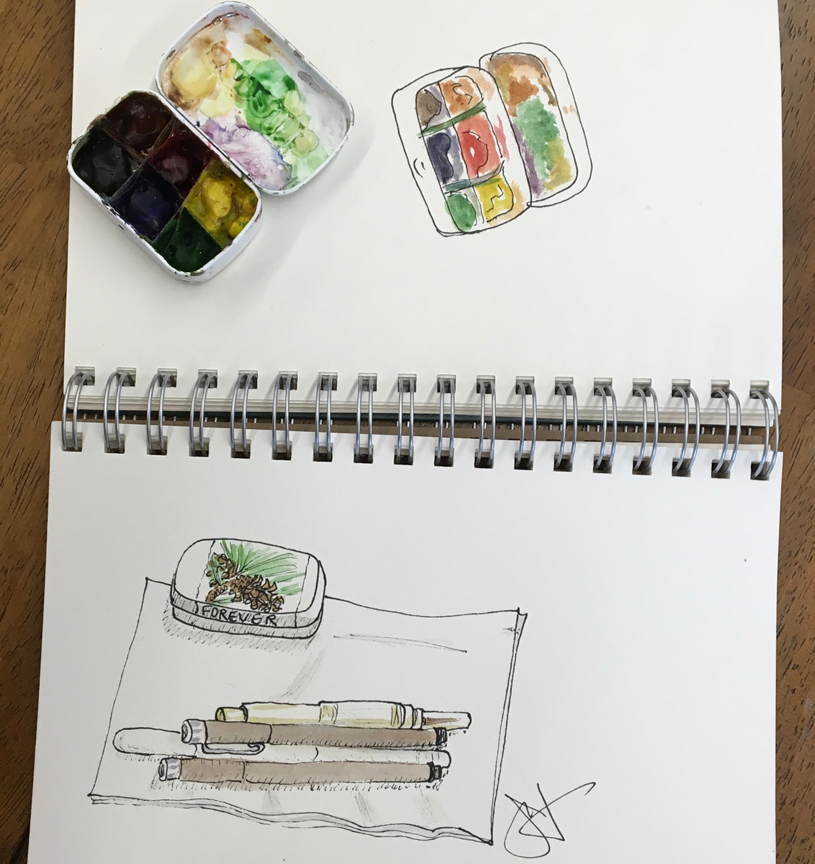 Penny did a sketch of Jane, too, along with her tools, which Jane was busy sketching, too (here with the actual mini-palette on display).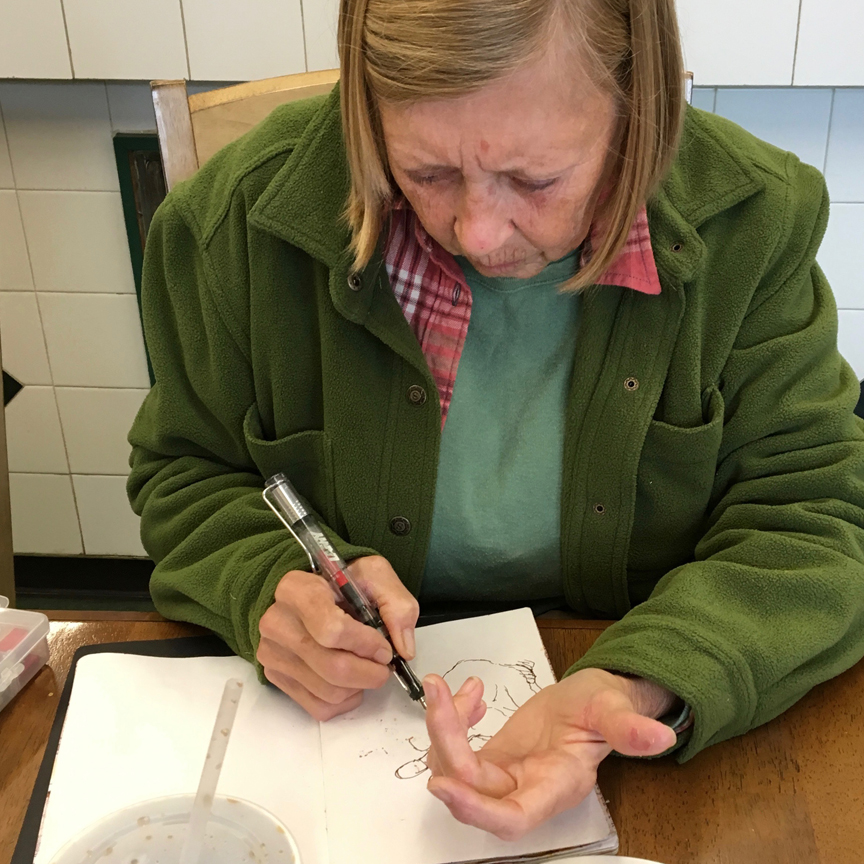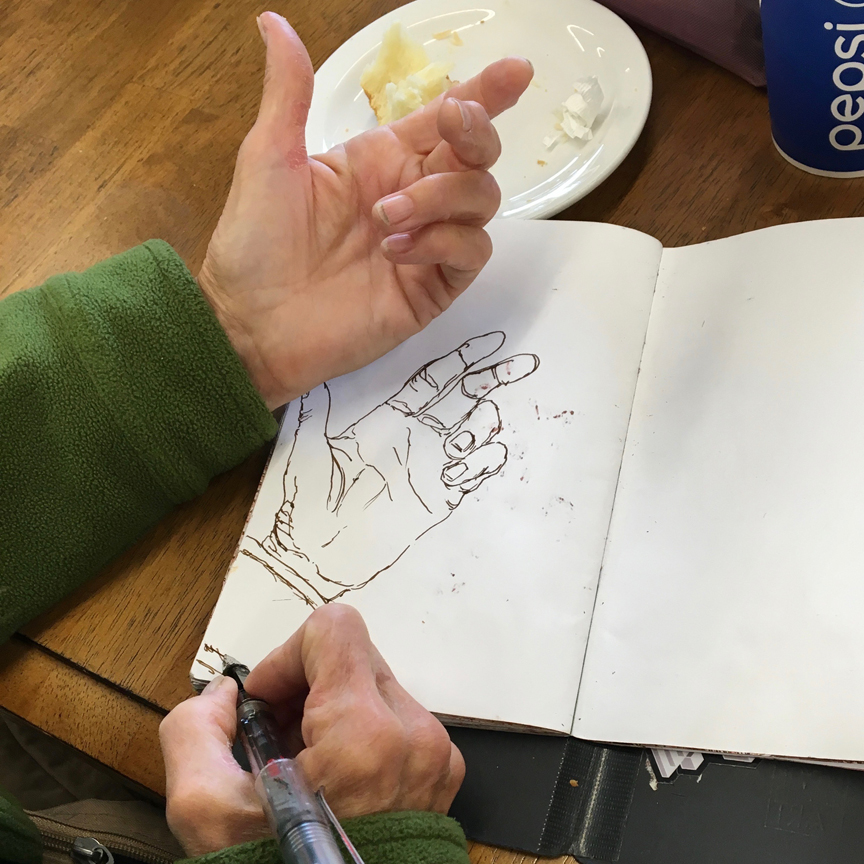 Barb Sh told Jane now she needed a hand reaching with brush into the palette, and proceeded to demonstrate hand sketching. Nice!