5th St. Market, Eugene, OR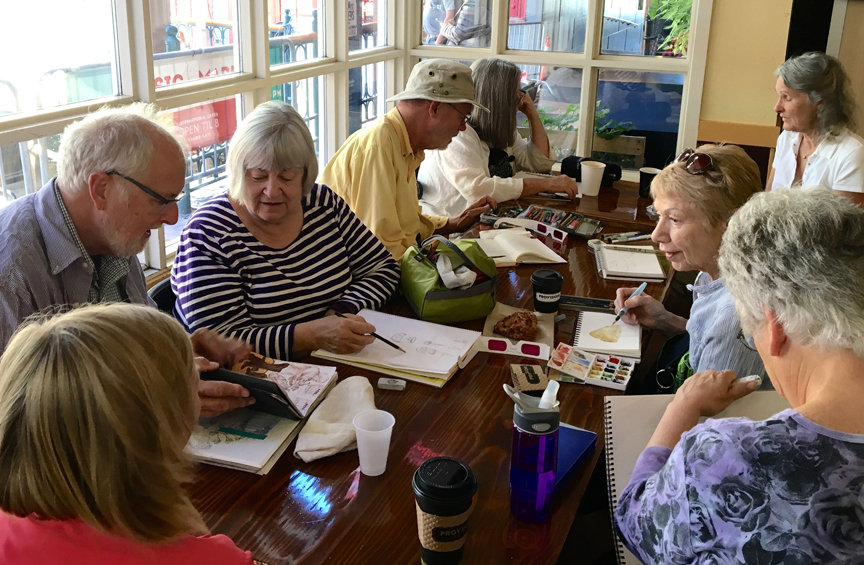 Nine sketchy artists gathered around tables at 5th St. Market this week – here are Barb Sh, Ken, Rita Cavin, Erik, Jan, Sandy, Sue Ashton, & Carol Schaafsma, with Jane behind the camera.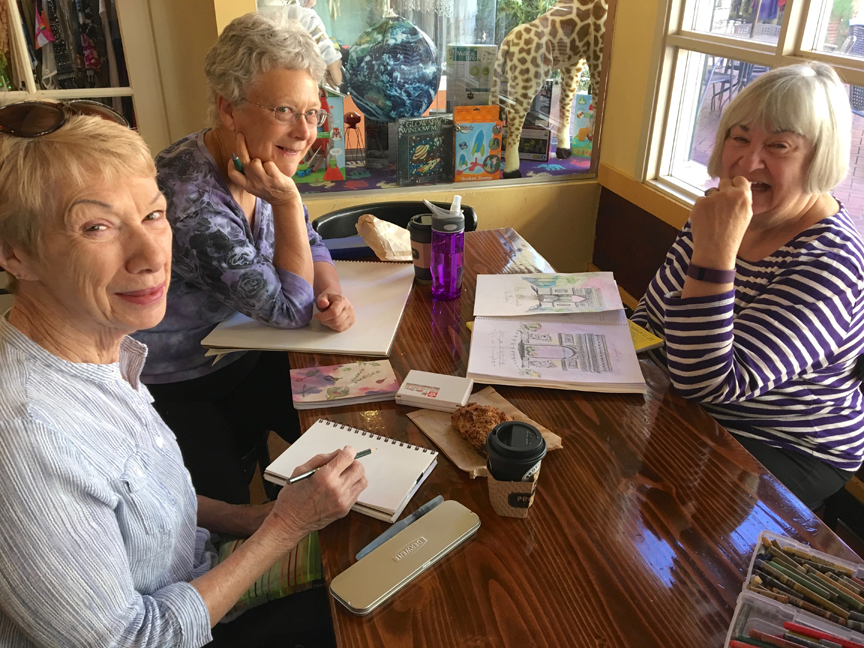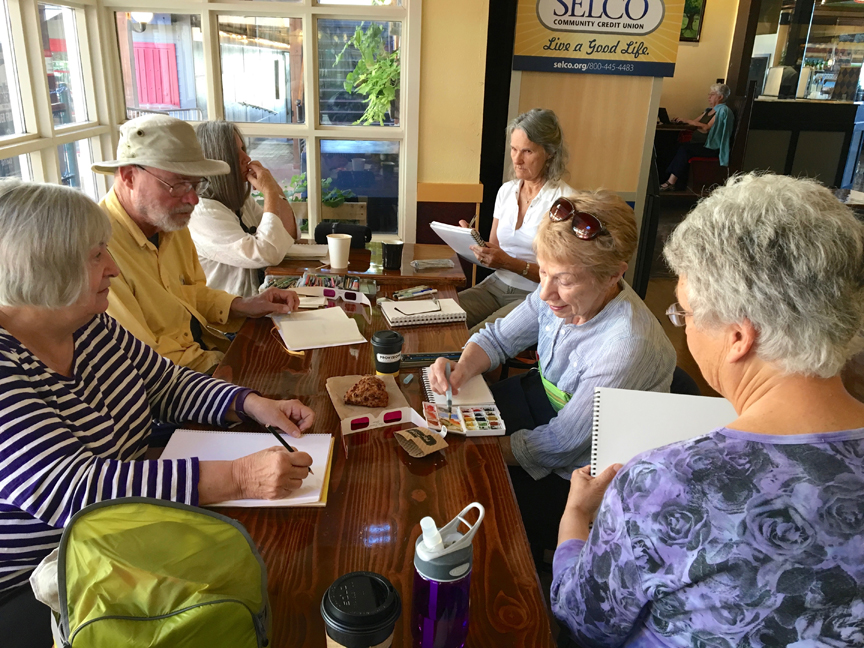 Sue, Carol, & Rita are old painting buddies, who went on the sketch trip to Italy with Ken in 2015. After catching up, everyone was right into sketching (note Sue with scone model – yum!)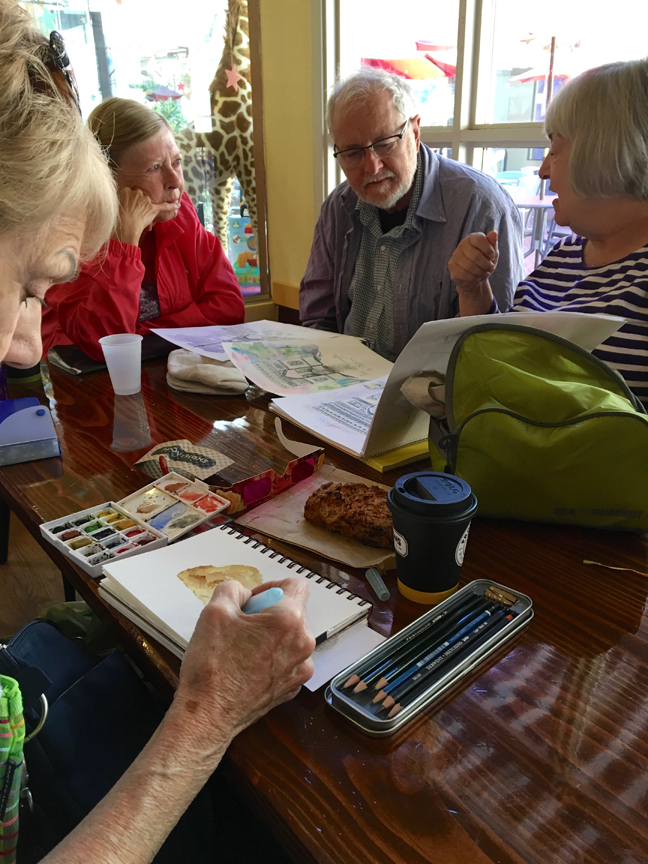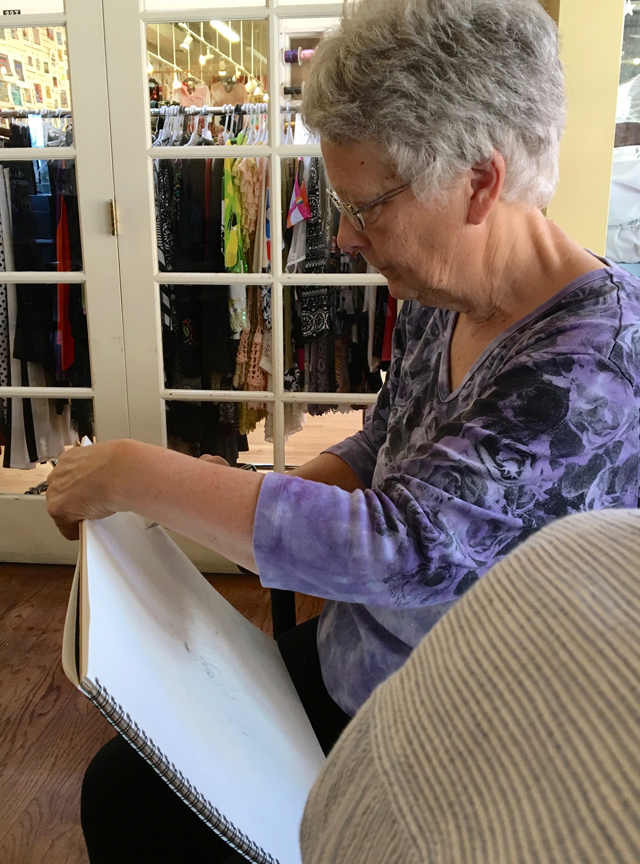 Sue puts color to her scone sketch, and Carol tackles a perspective challenge, while Barb Sh and Ken talk to Rita  about her painting.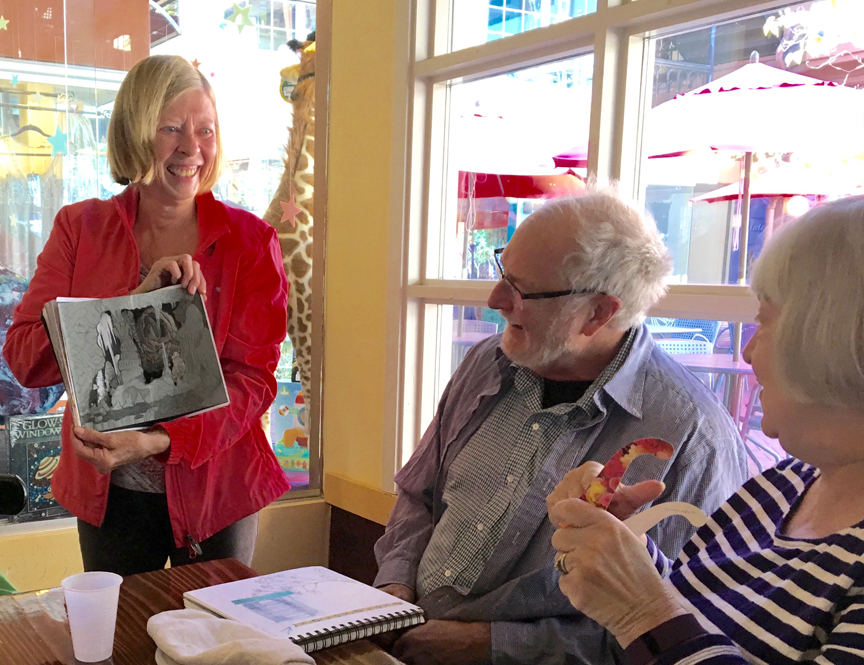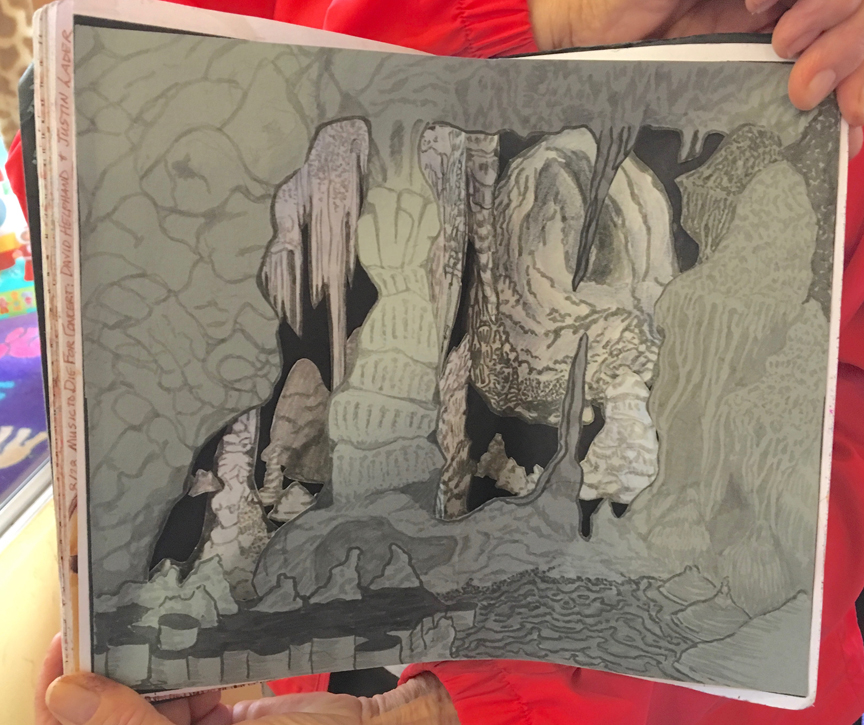 BarbSh shared her 3-D pop out effort of Carlsbad Caverns – wow!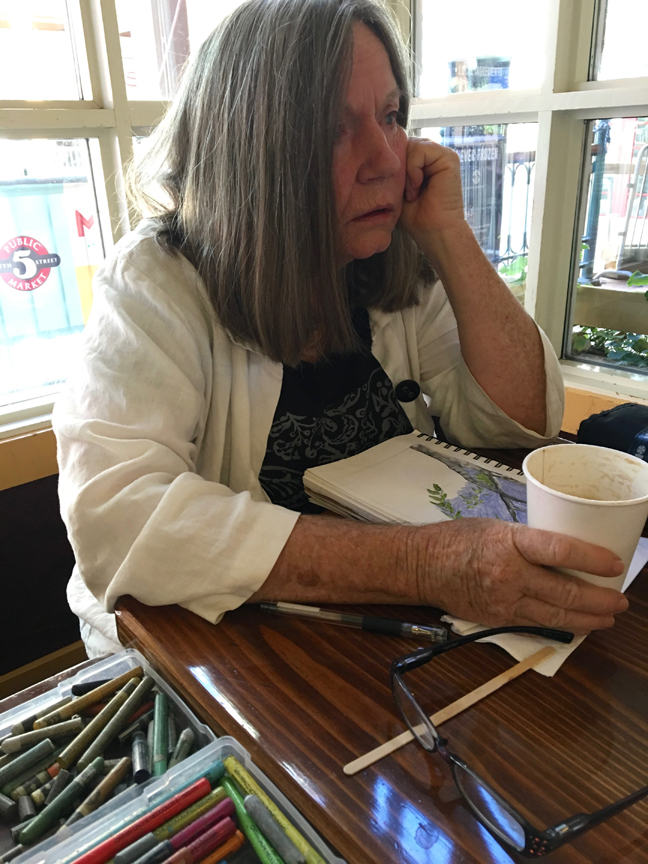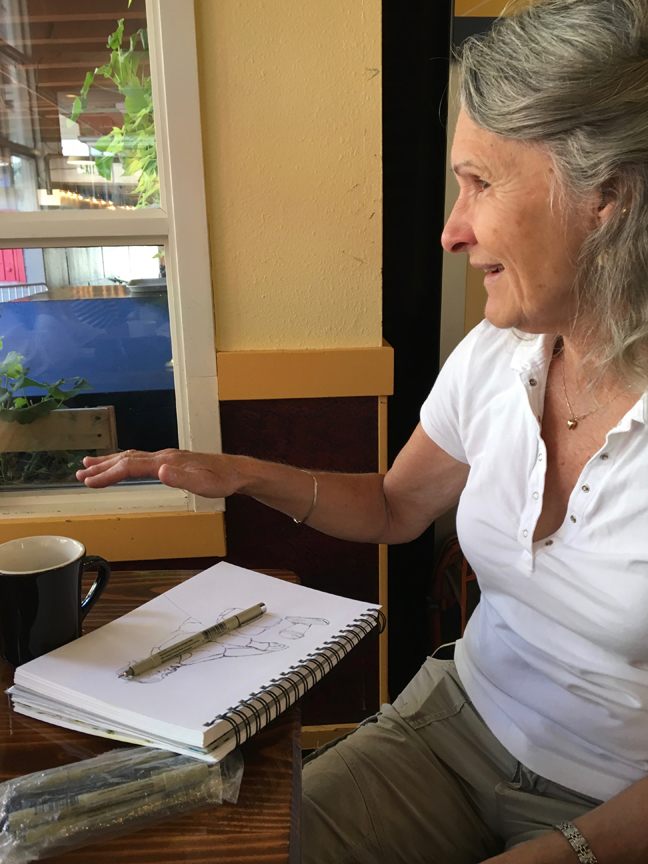 Jan & Sandy, old TD buddies, enjoy chatting, too.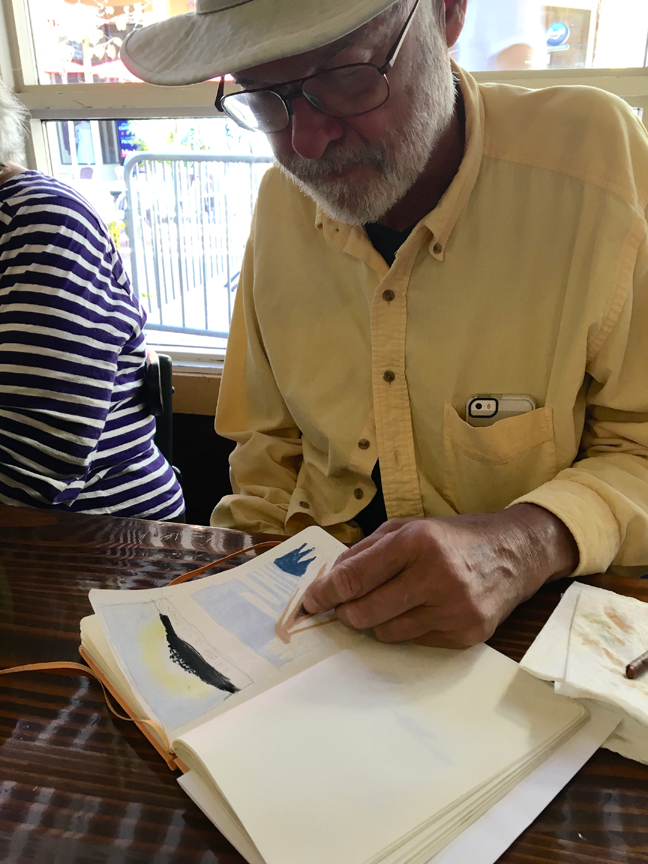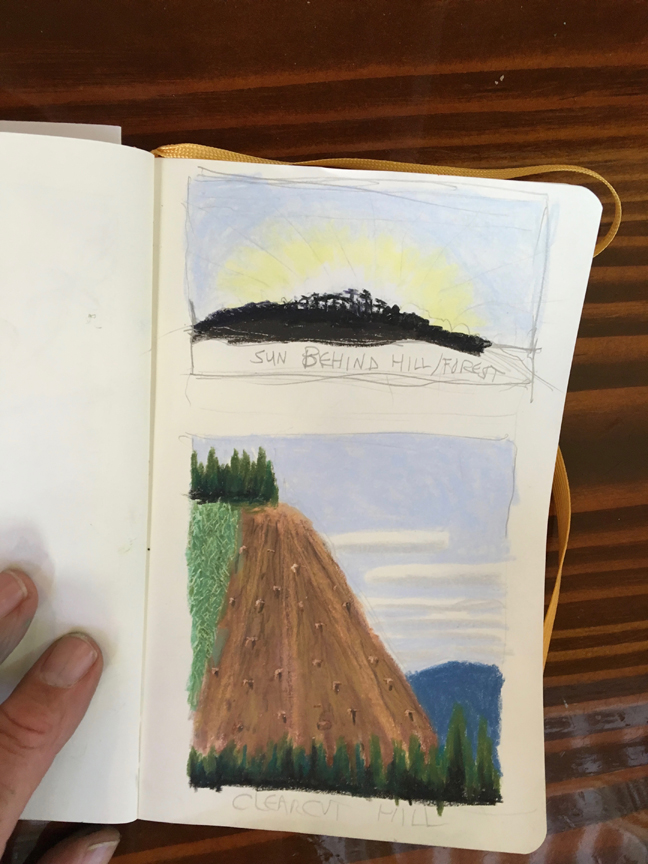 Erik gets a image onto his paper – a familiar (but somewhat sad) sight in Oregon – a clear cut hill. Those stumps really tell the story. Nice to have a sketch of the bright sun behind a forested hill above.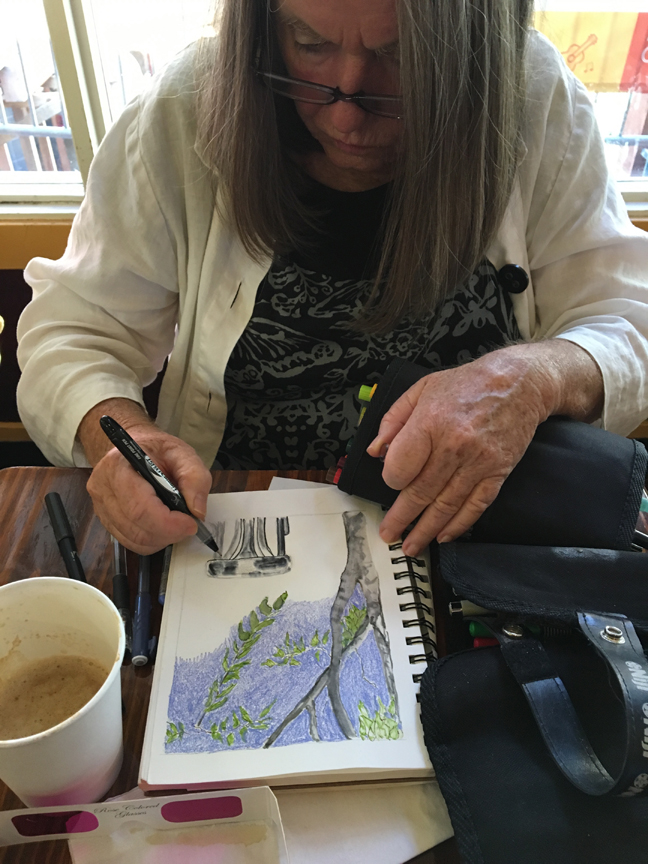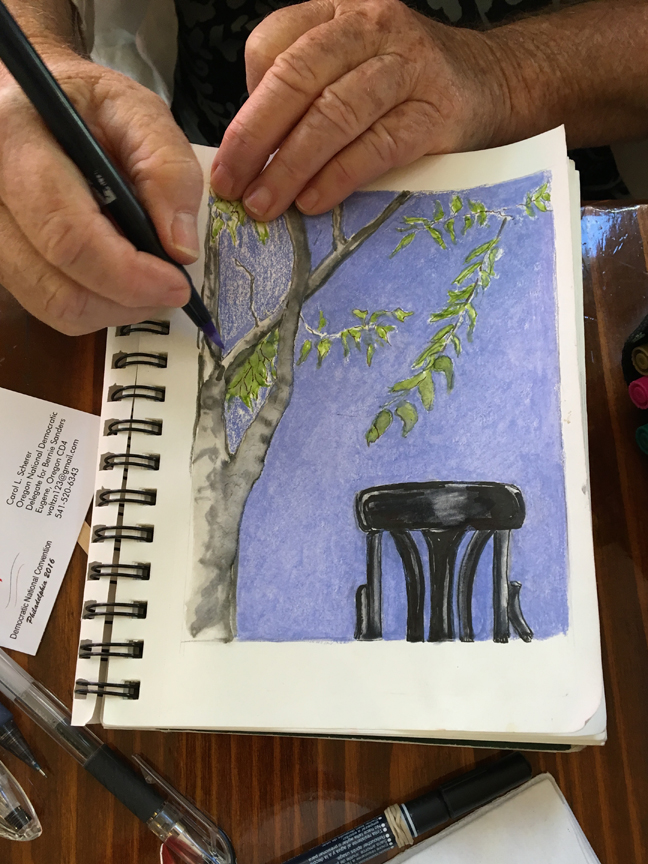 Jan used one of Erik's water soluble crayons, and that found using a blending brush gave her the texture she was after for background.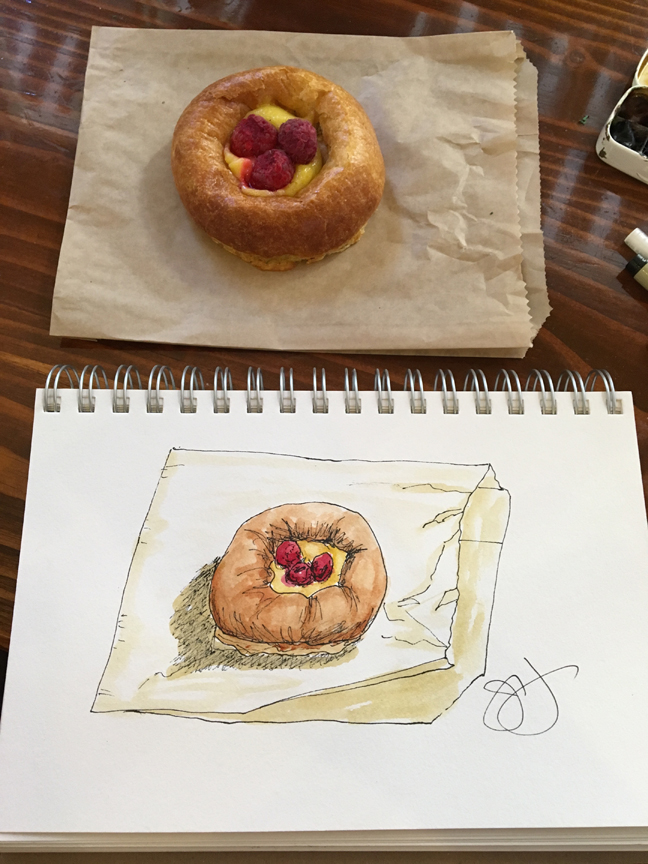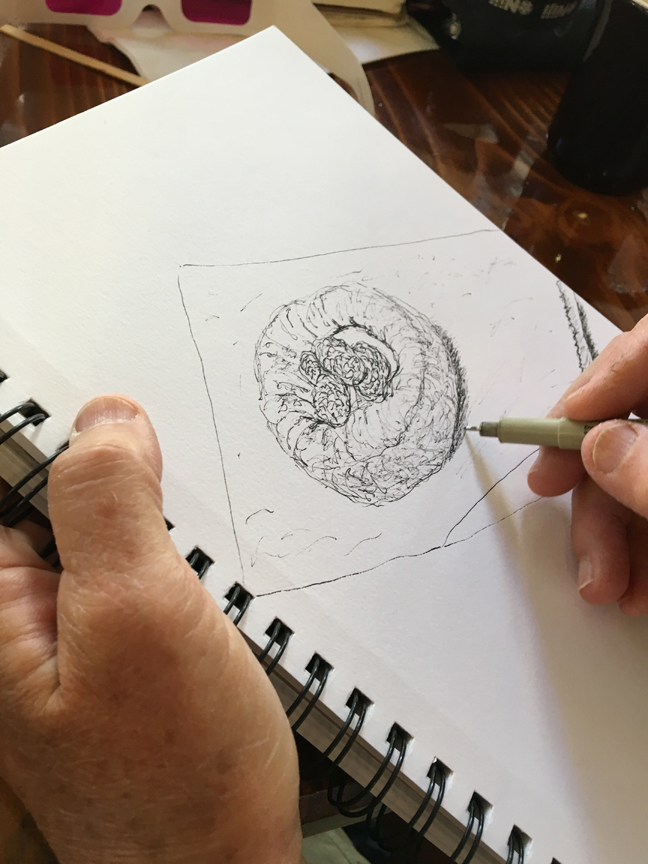 Jane and Sandy couldn't resist the little Cream Cheese Danish with fresh raspberries – purchased solely to sketch, of course. (Yum, yum.)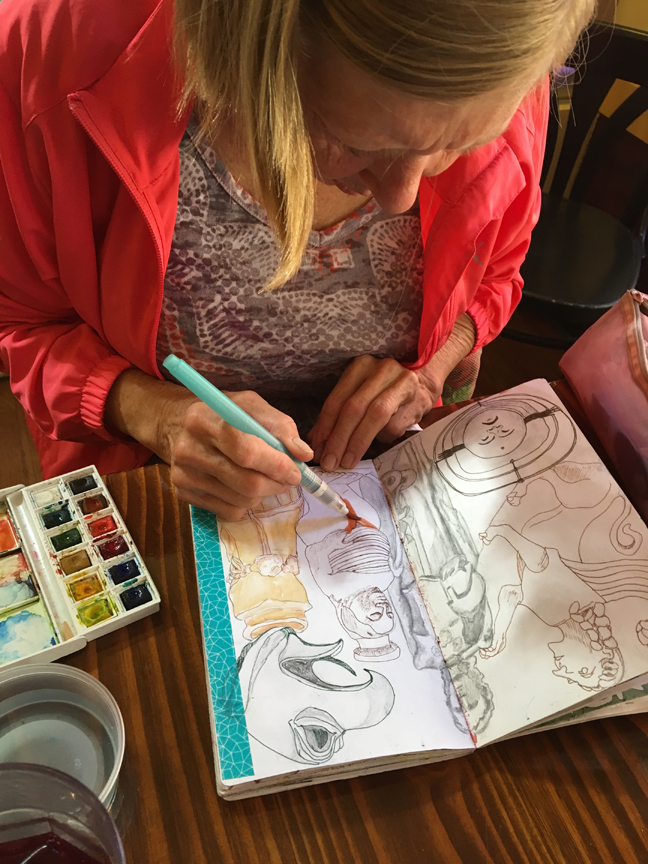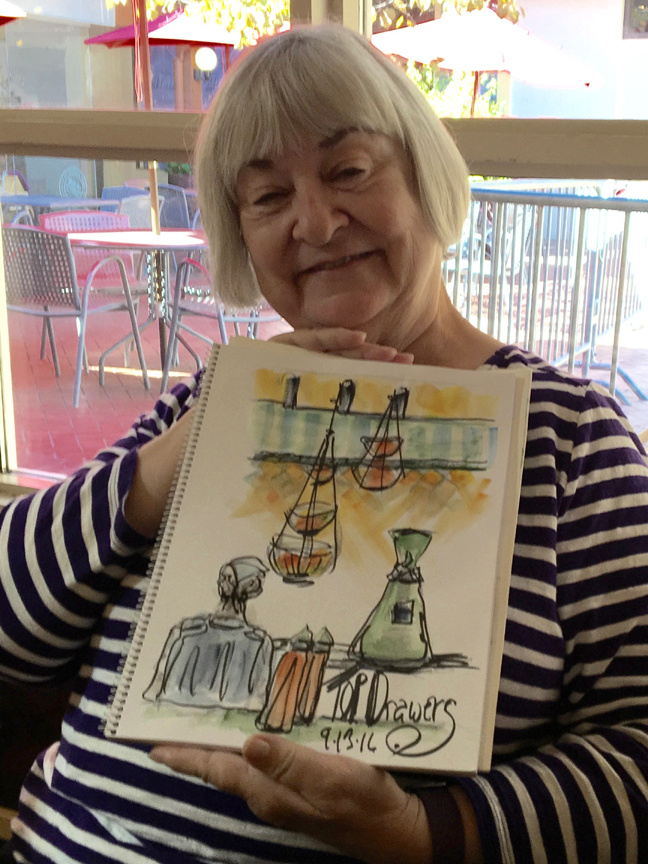 Barb Sh adds color to her museum sketch, and Rita shows us her sketch from the cafe across the way. Good to have her, Carol, & Sue with us again. We love the connection among artists.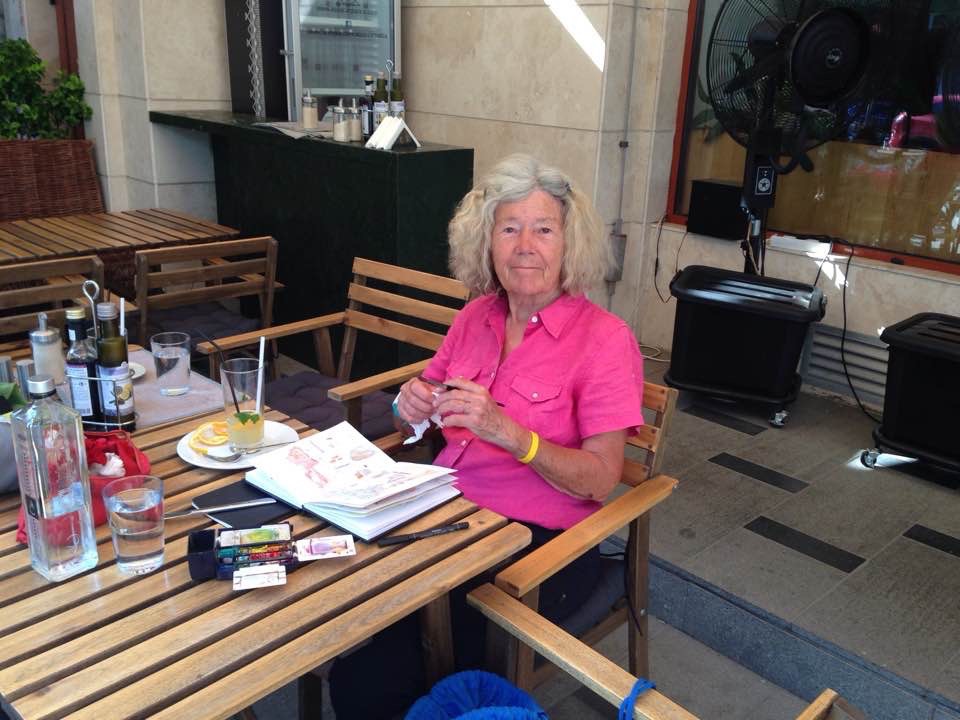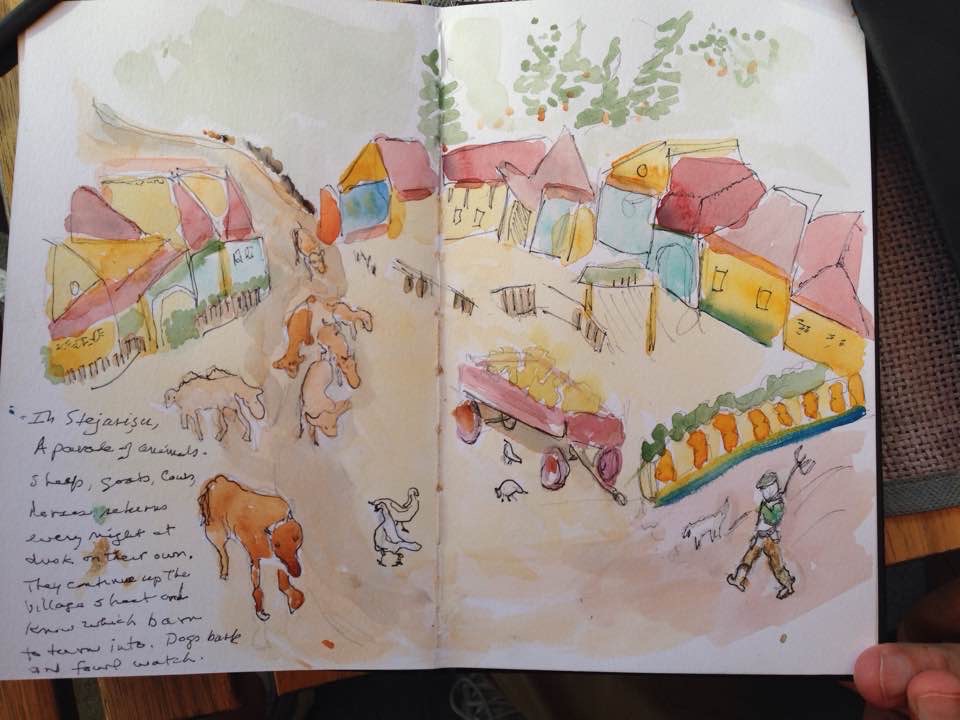 And speaking of artist connections, here's our dear TD Joby clear across the world doing what we do, sketching (& biking). In the first photo she's in Piata Amzei, Bucuresti; the second sketch is of Stjarisu, Transylvania, Romania. Thanks to her fabulously fit biking husband Jim for the photos. We love having artist support staff.