Barbara Shirk's house, Eugene, OR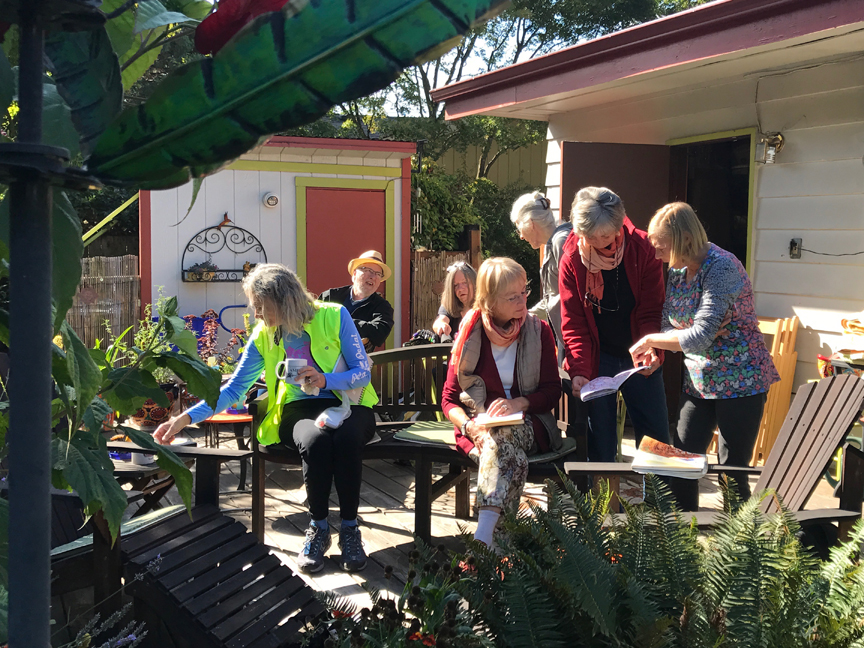 Here's the crew in Barbara Shirk's colorful back yard –  in back: Ken, Jan & Barbara Sommers; in front: Sandy, Renata (Heidi's sister), Heidi, & our wonderful host Barbara Shirk.  (Jane behind camera)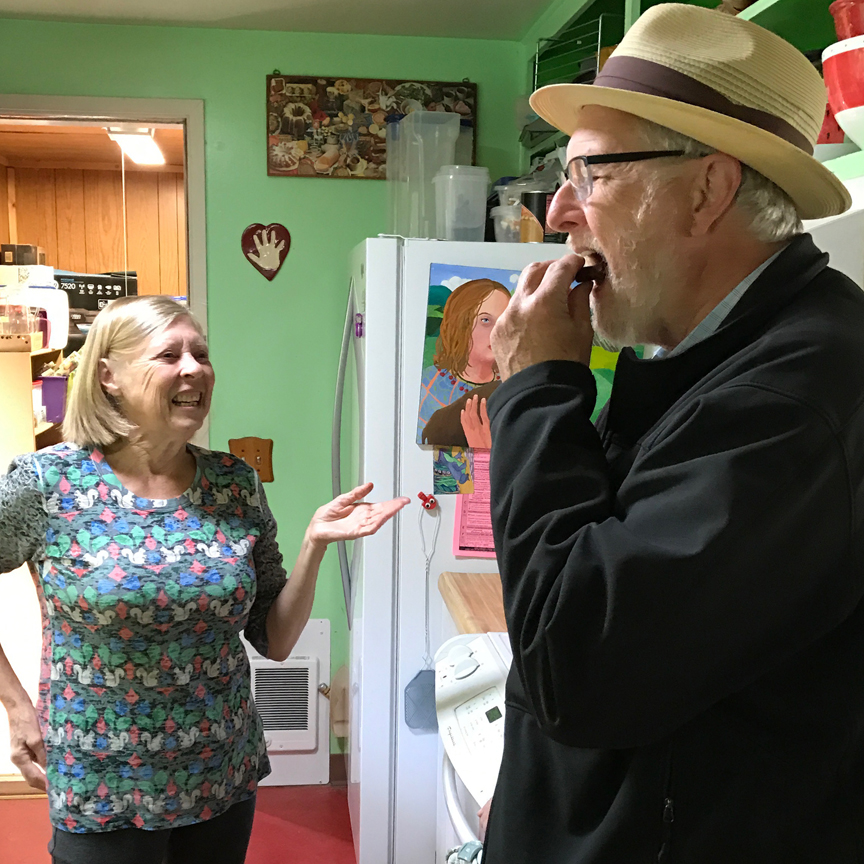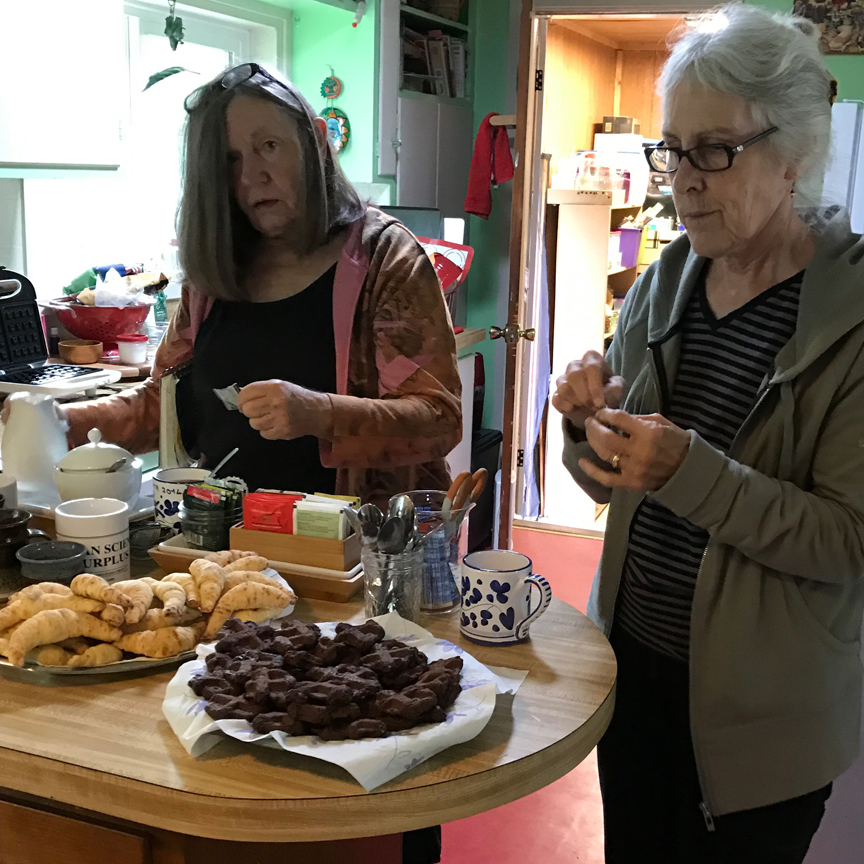 Barbara tells Ken how she made the brownie-waffles. Jan & Barb So enjoy having tea with theirs, as well as yummy croissants.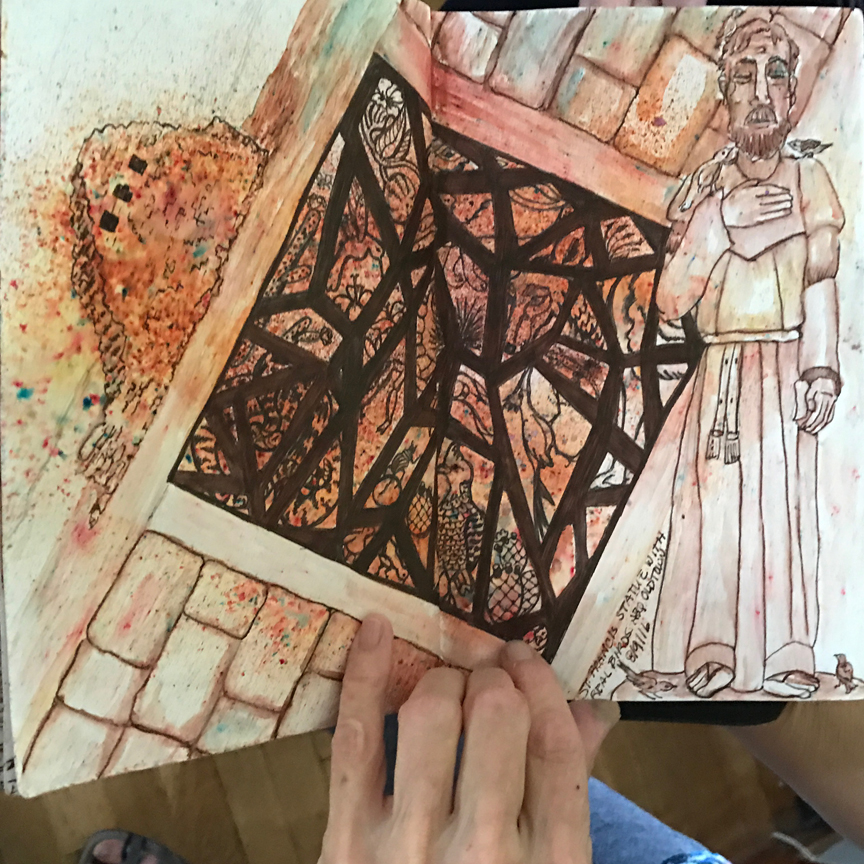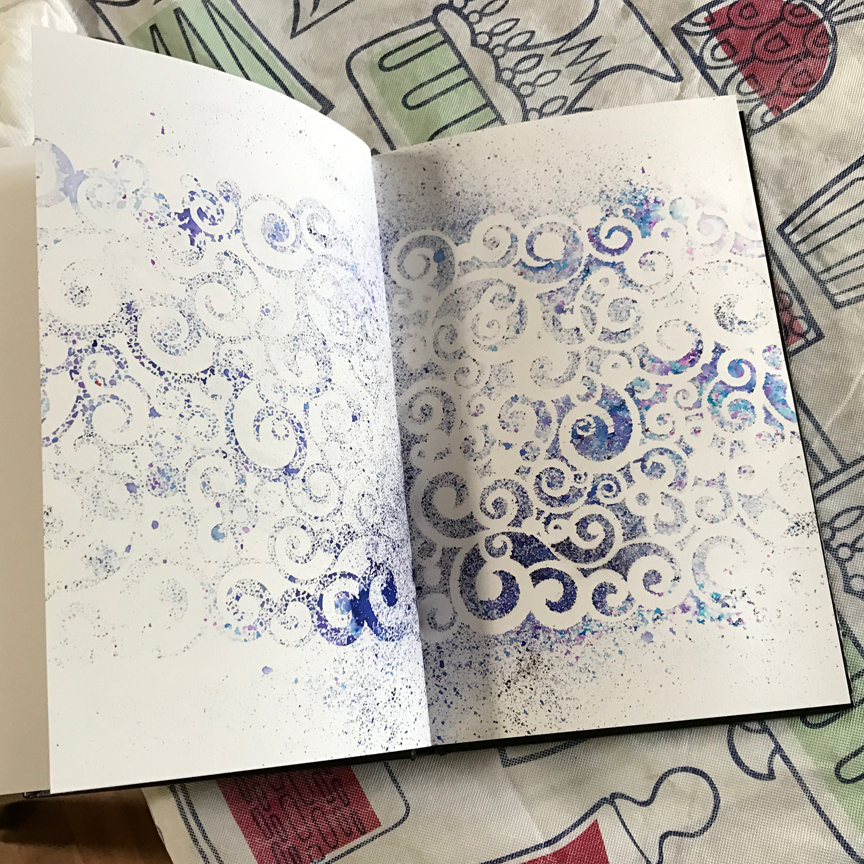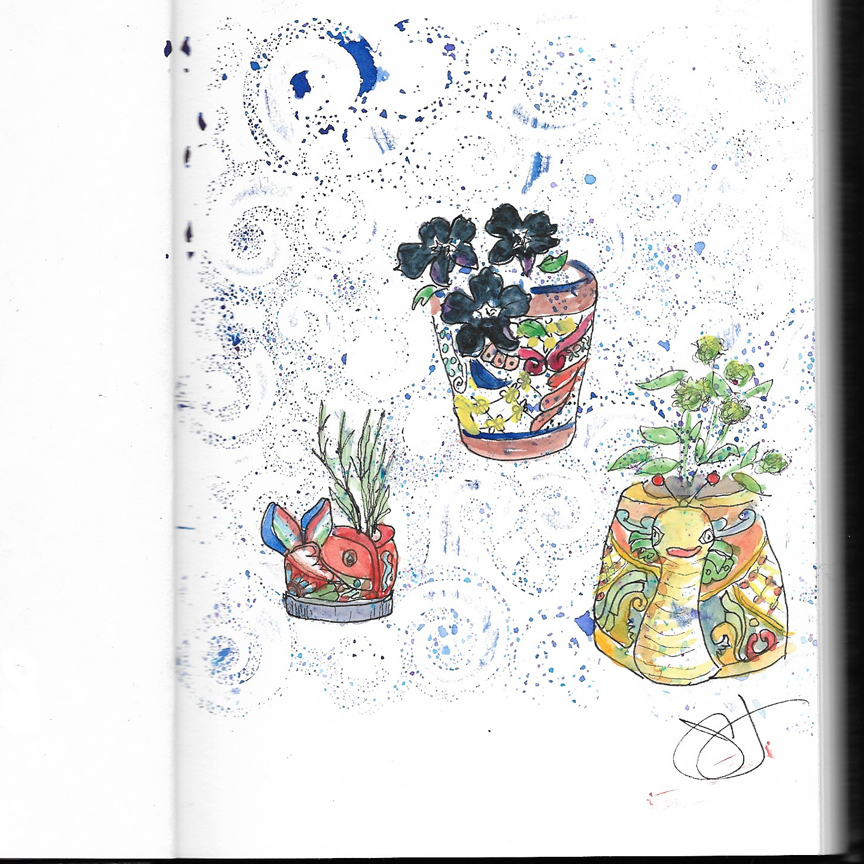 Barbara had a demo of how to use water soluble "dust" (Ken Oliver Crafts – Color Burst, or Colour Craft – Brusho). She used a stencil over the paper, poofed out some color dust, then spritzed it with water to reveal the color – you can fold your book or paper to get a reverse pattern. Then you have a background for sketching! Here's Barb's sample first, then Jane's stencil work (& a stencil still carrying enough wet color to do a 3rd page, upon which she sketched).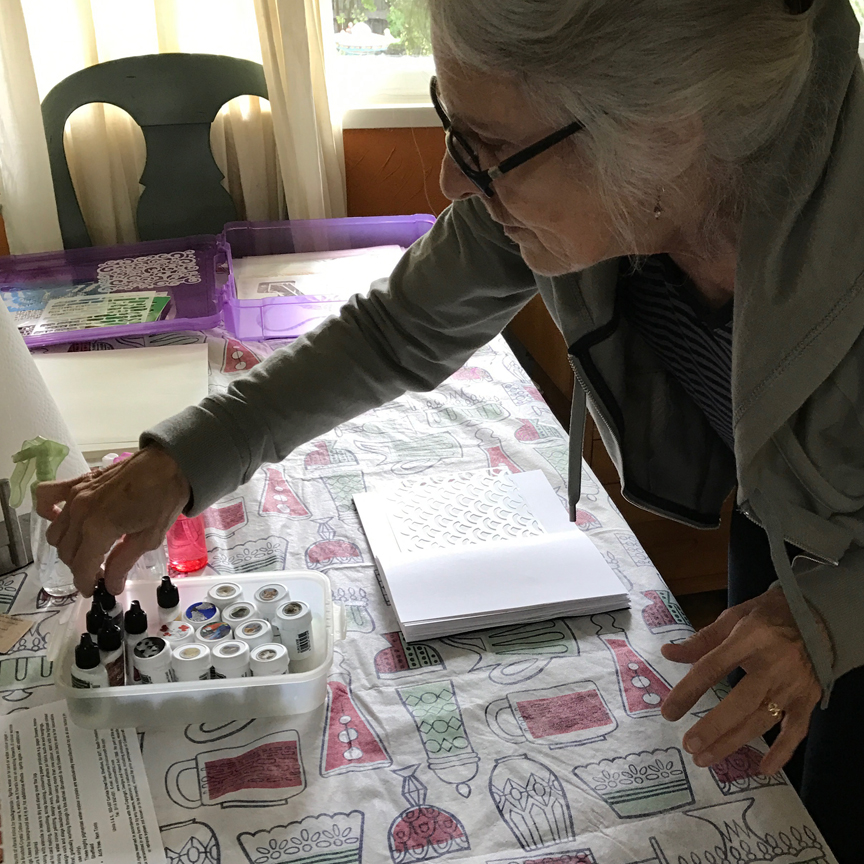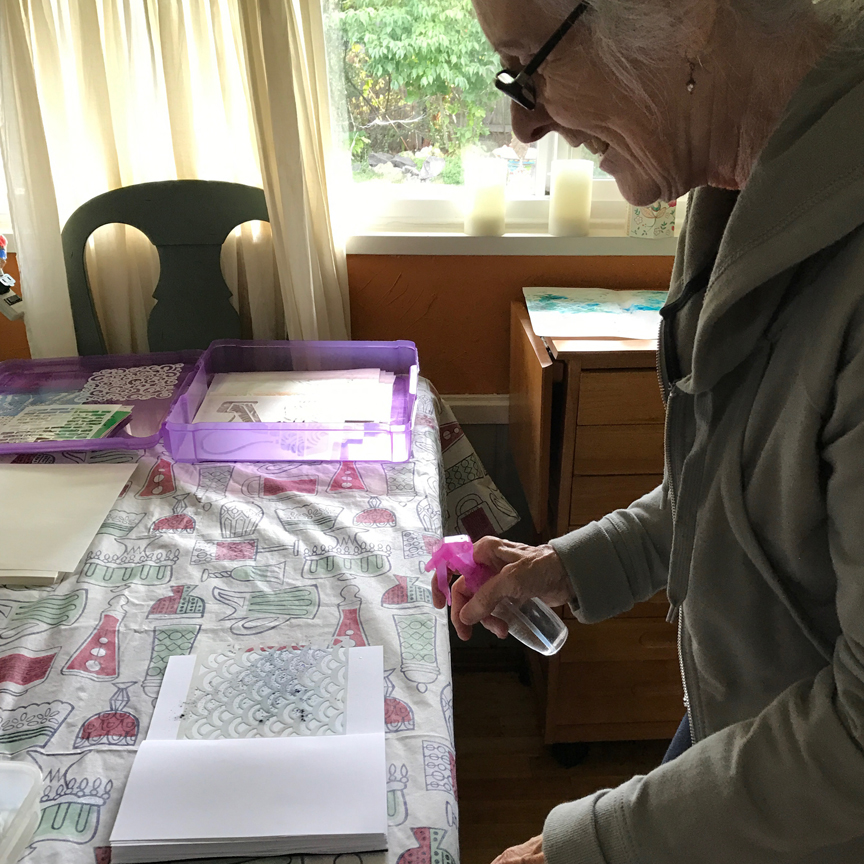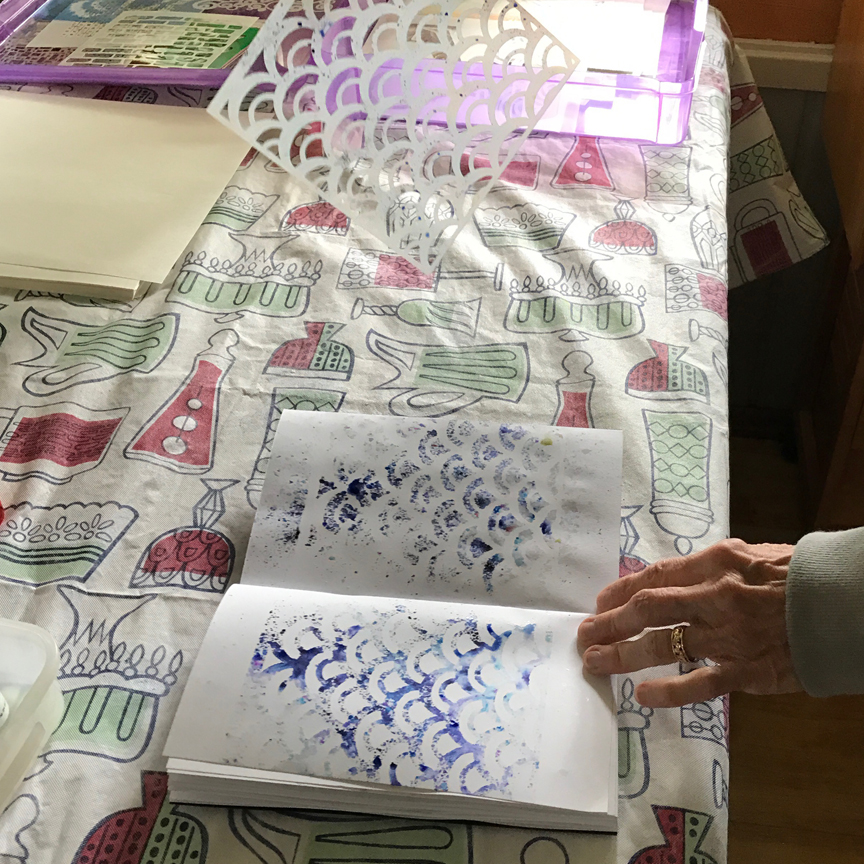 Here's Barb So. picking her color "dust", spritzing the "dust" that's on top of a stencil, folding her book, then lifting the stencil – ta dah!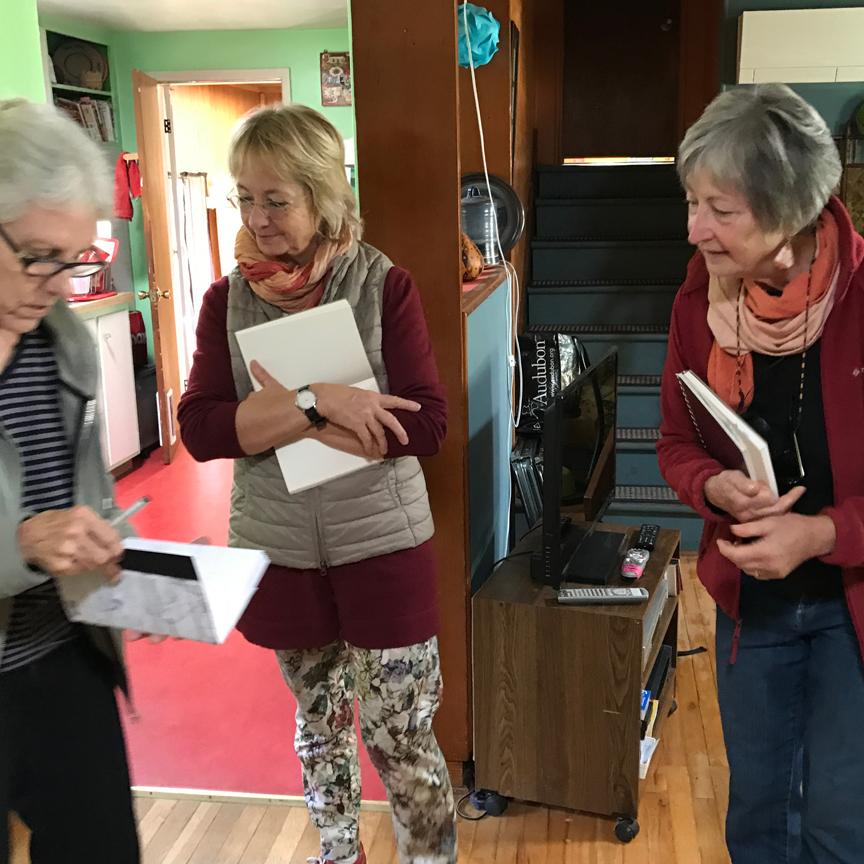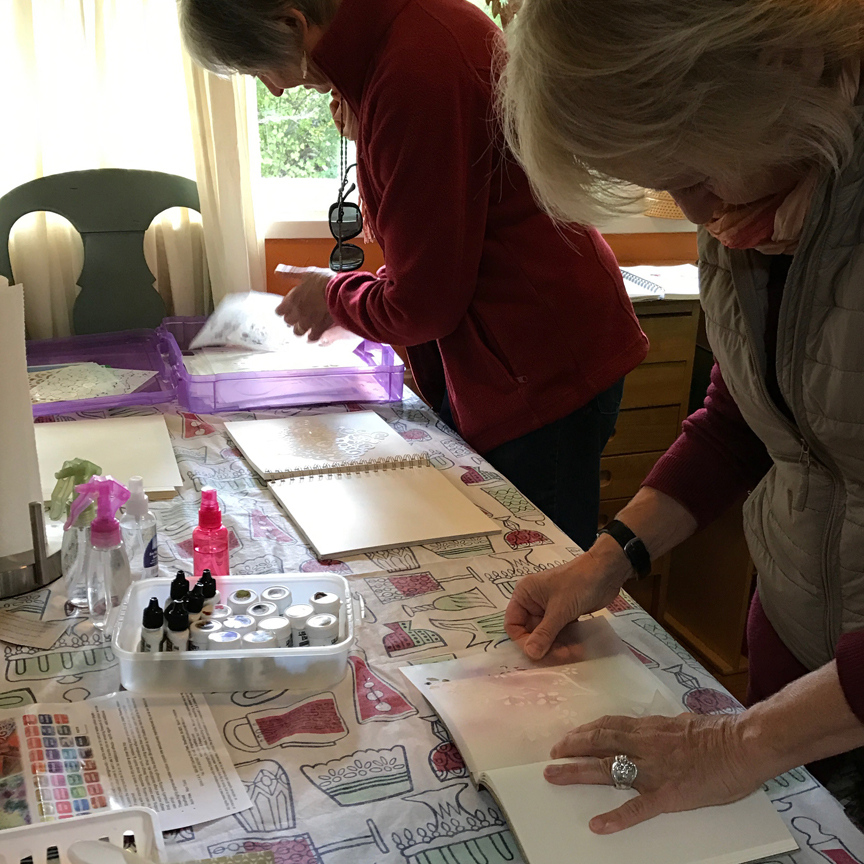 Barb shows Renata and Heidi what she did, and then they were eager to try it, too.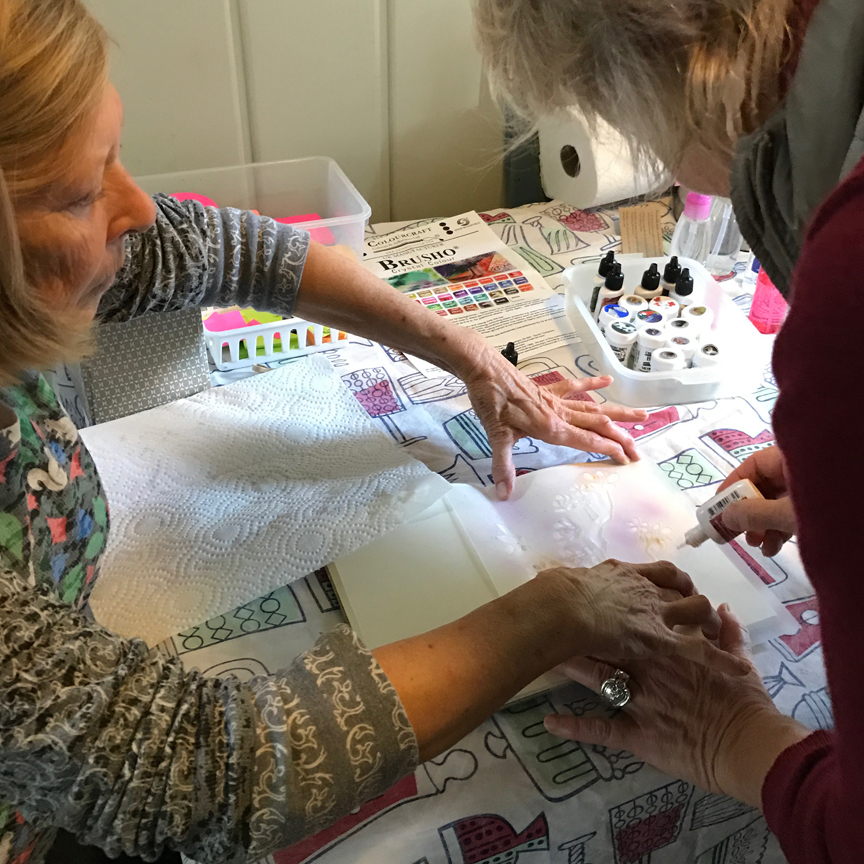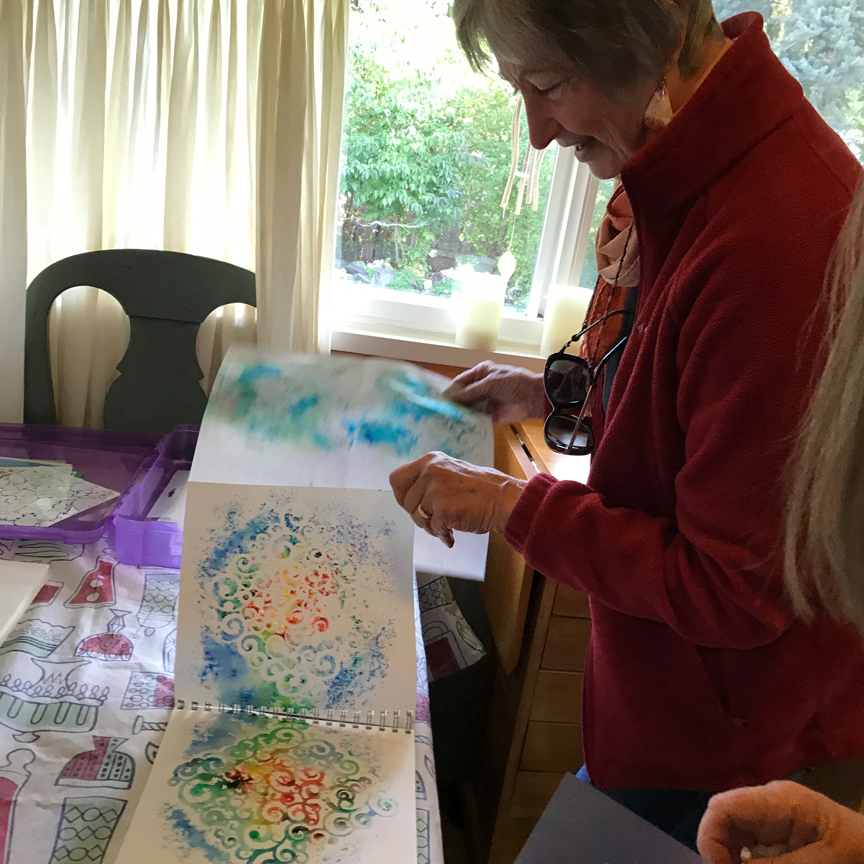 Barb Sh holds the stencil flat while Renata poofs the "dust" across her stencil and then spritzes it with water. Heidi is tickled with the variegated color effect she got by using different "dusts."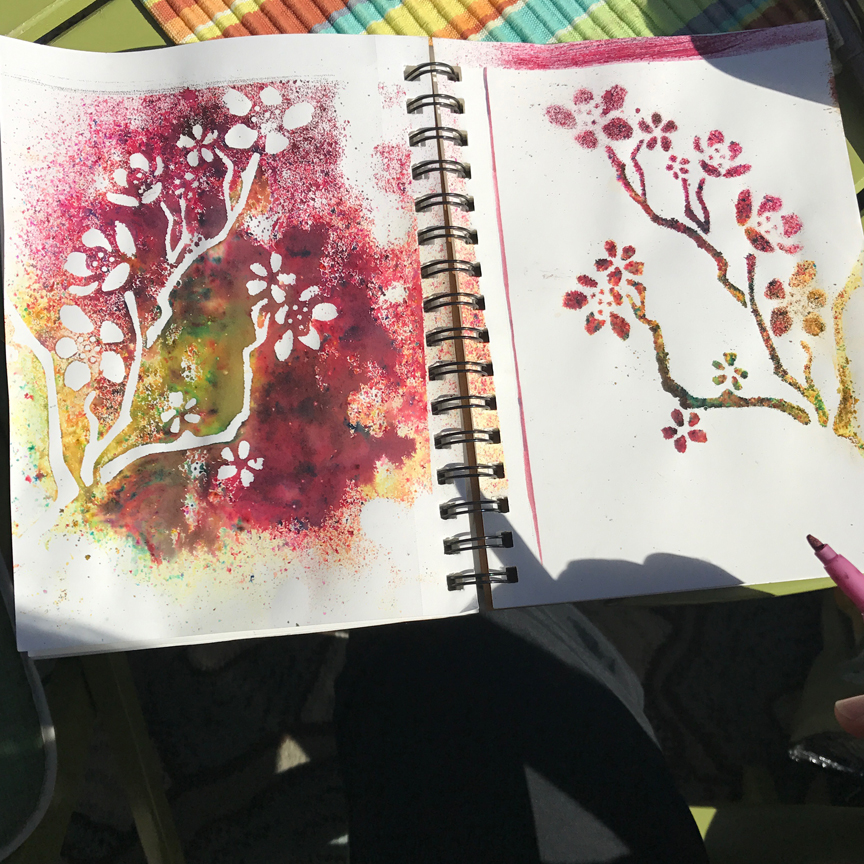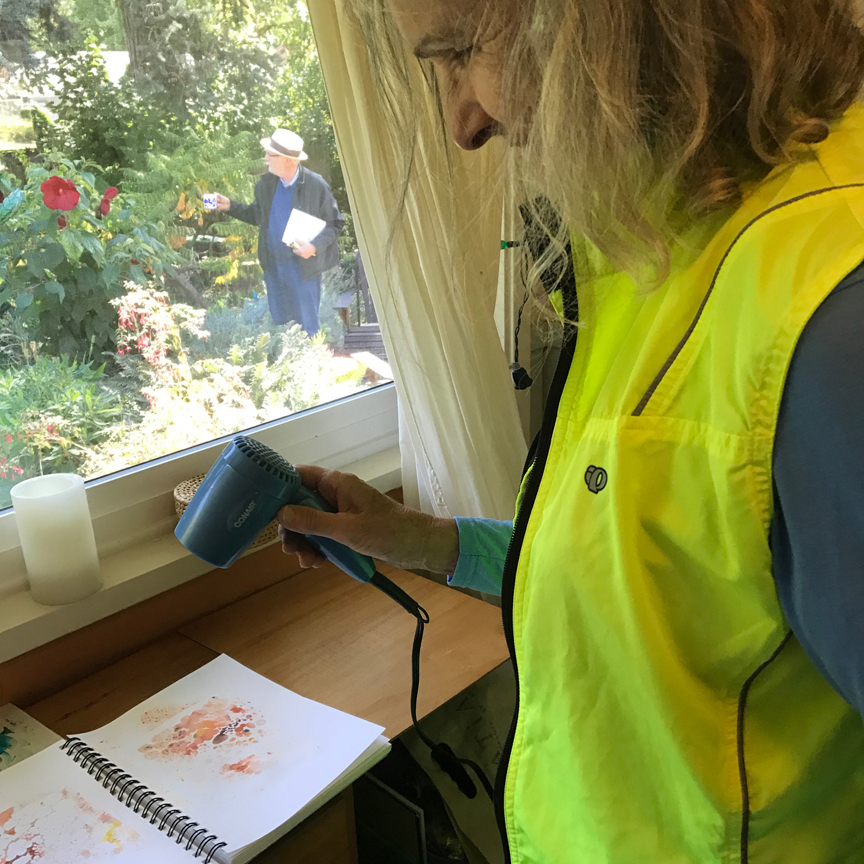 Jan really got a vivid effect with her color burst. Sandy took advantaged of the hand held dryer for hers (note Ken in the garden).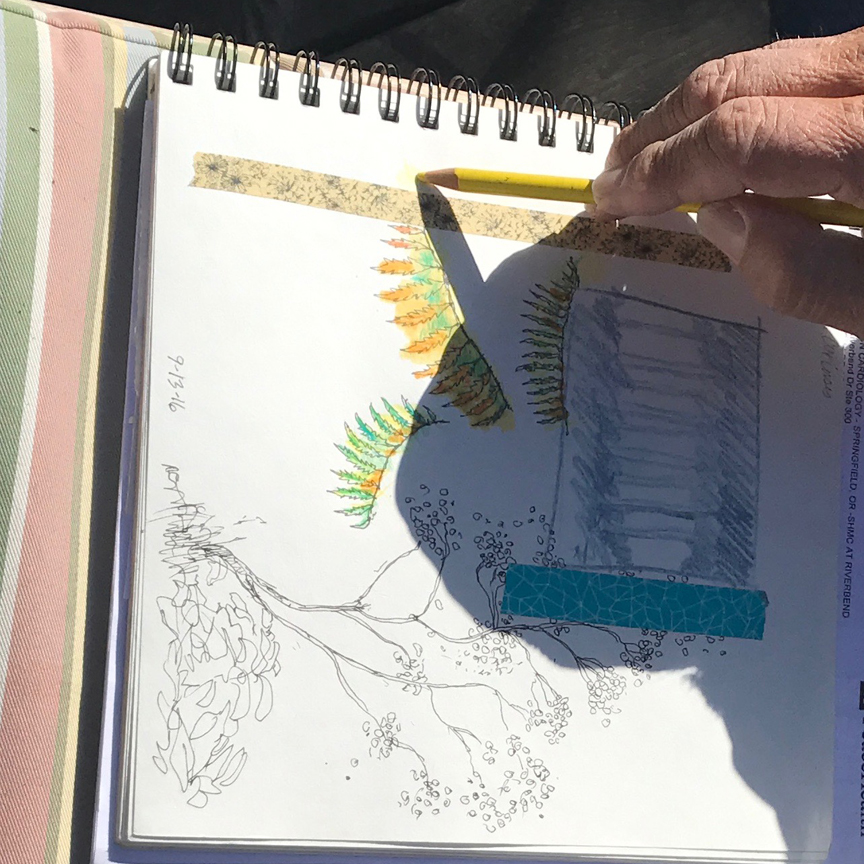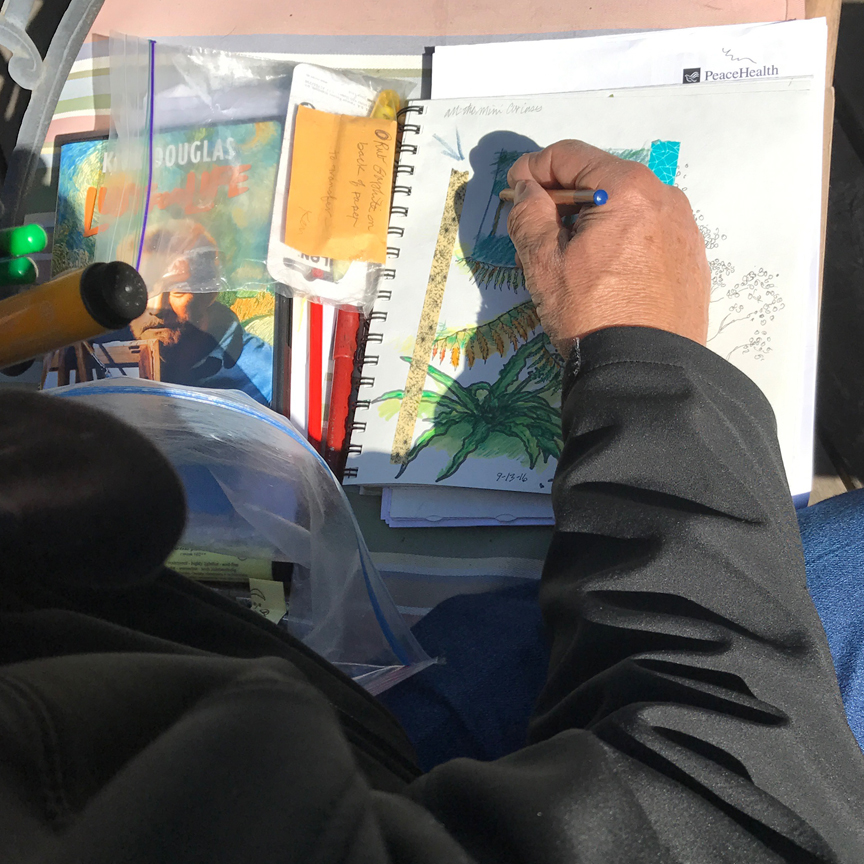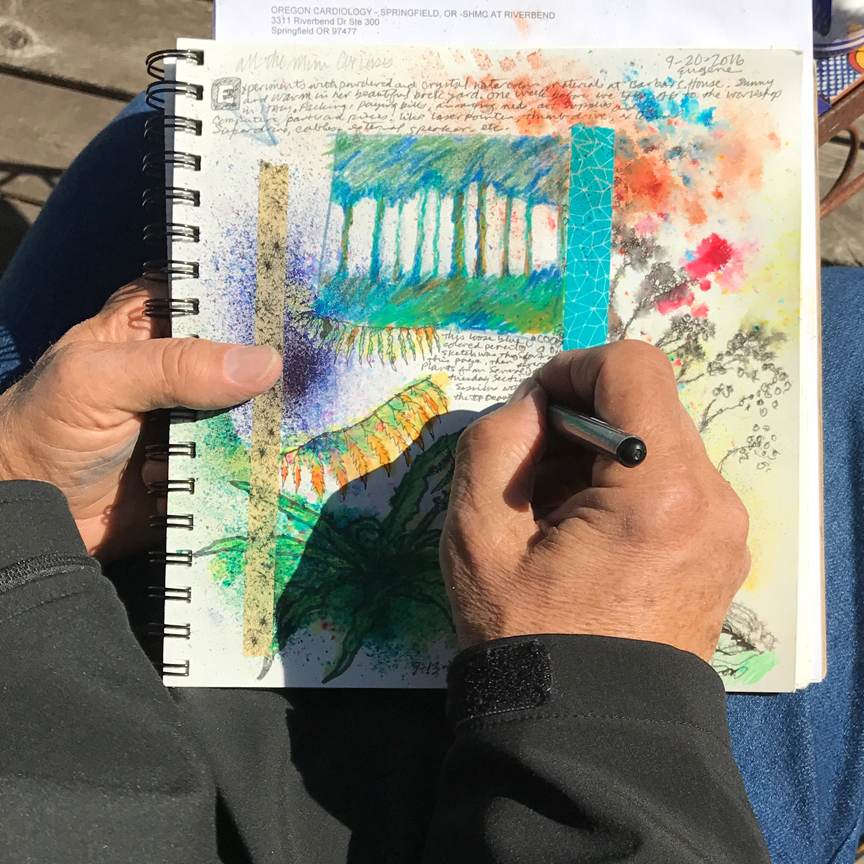 Meanwhile, Ken was busy sketching in the garden, letting the color and shapes inspire the multi-layered page he's creating.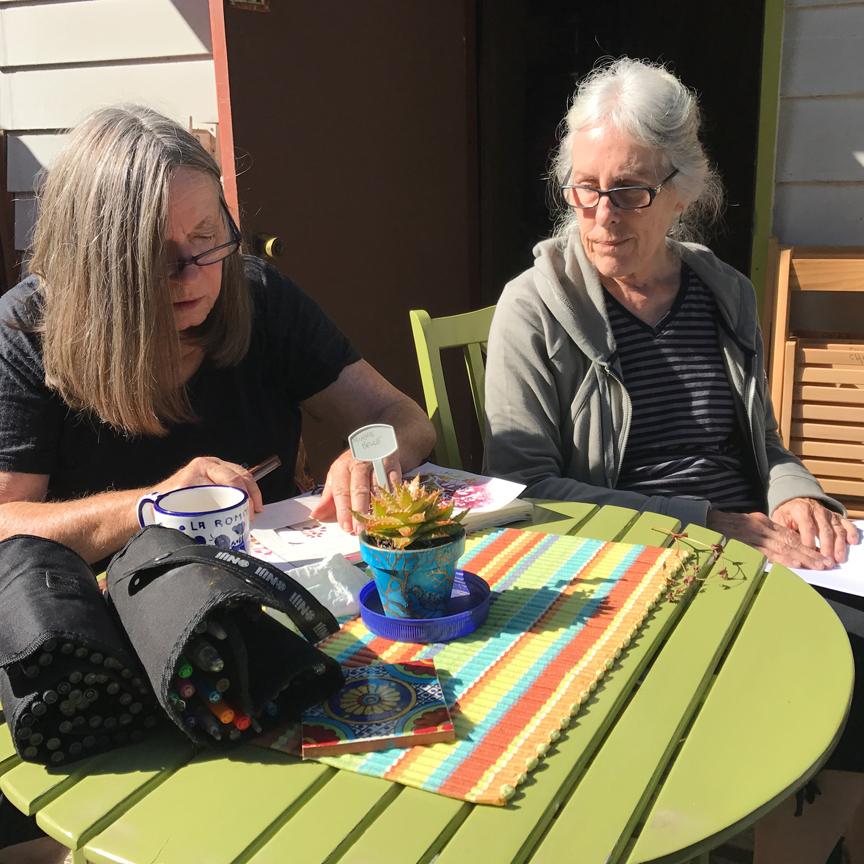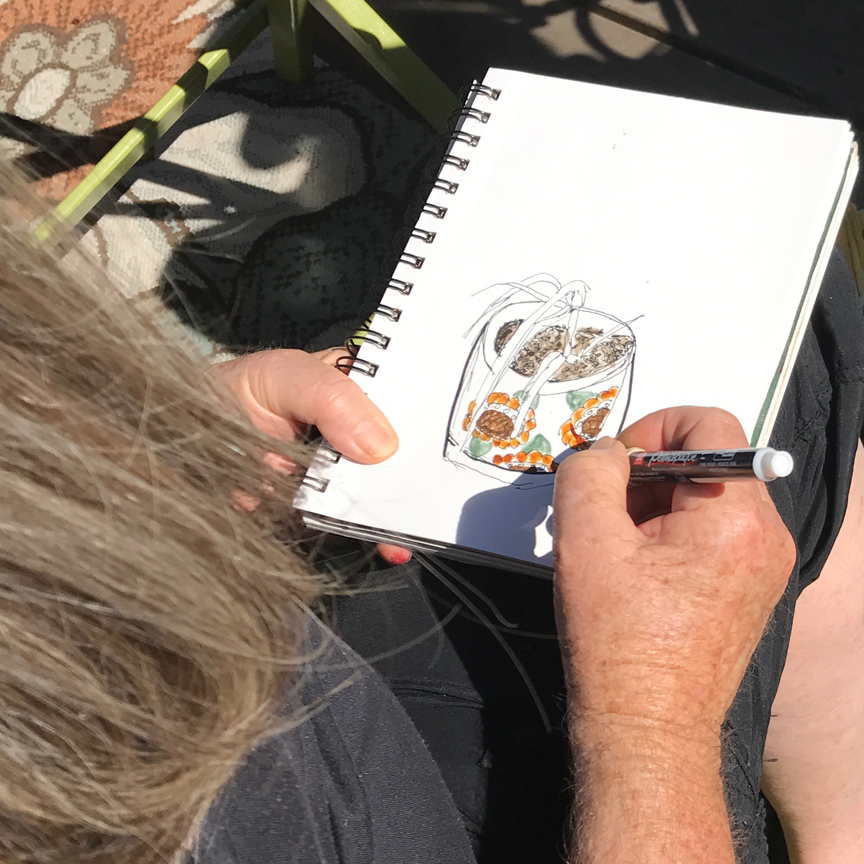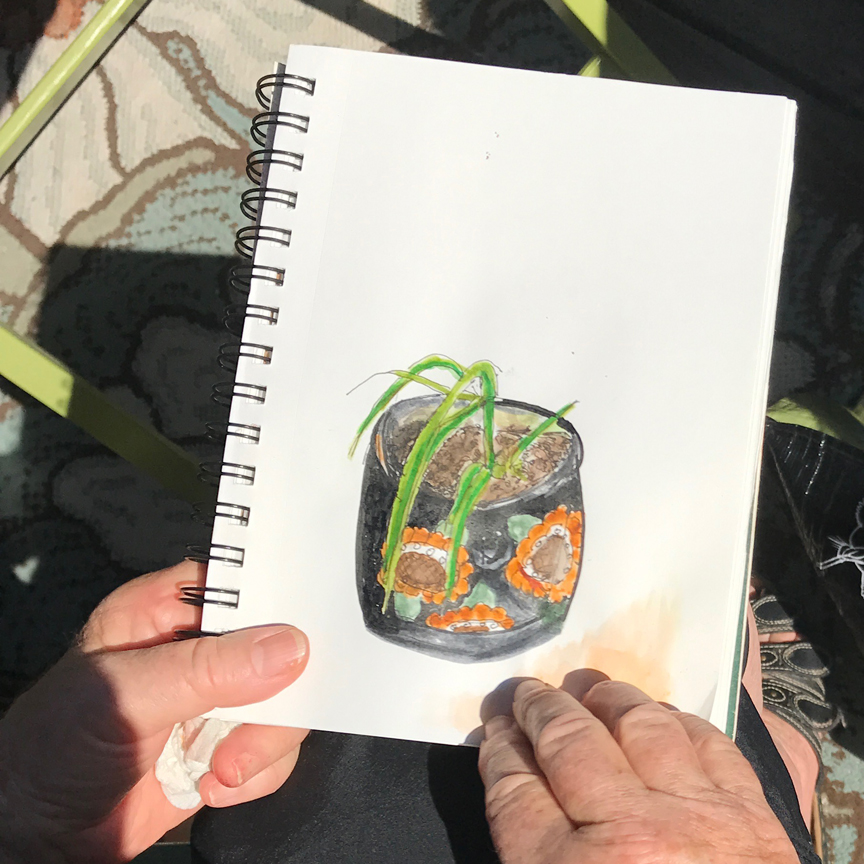 Barb So enjoyed Jan's sketch of a nearby colorful pot evolve.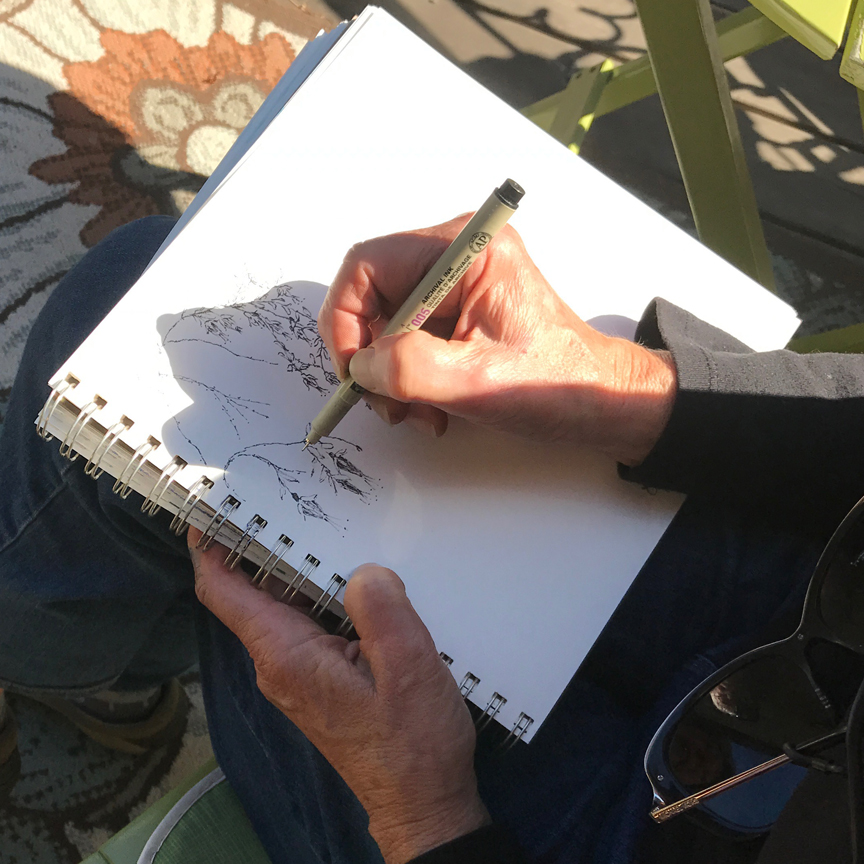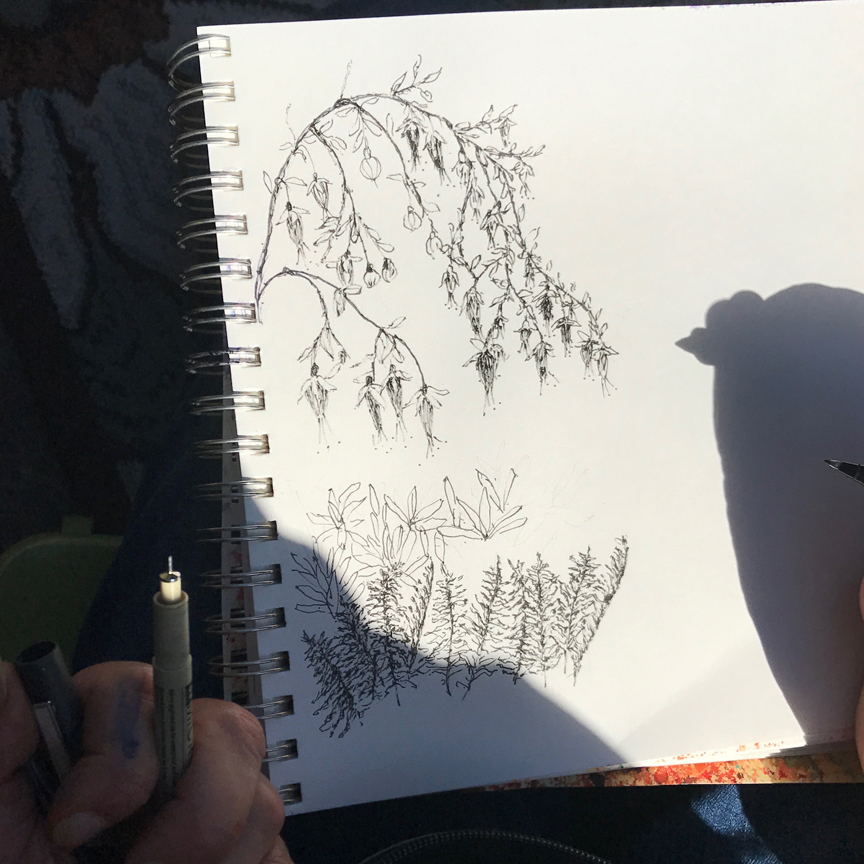 The nearby hardy fuchsia's caught Heidi's sketching eye.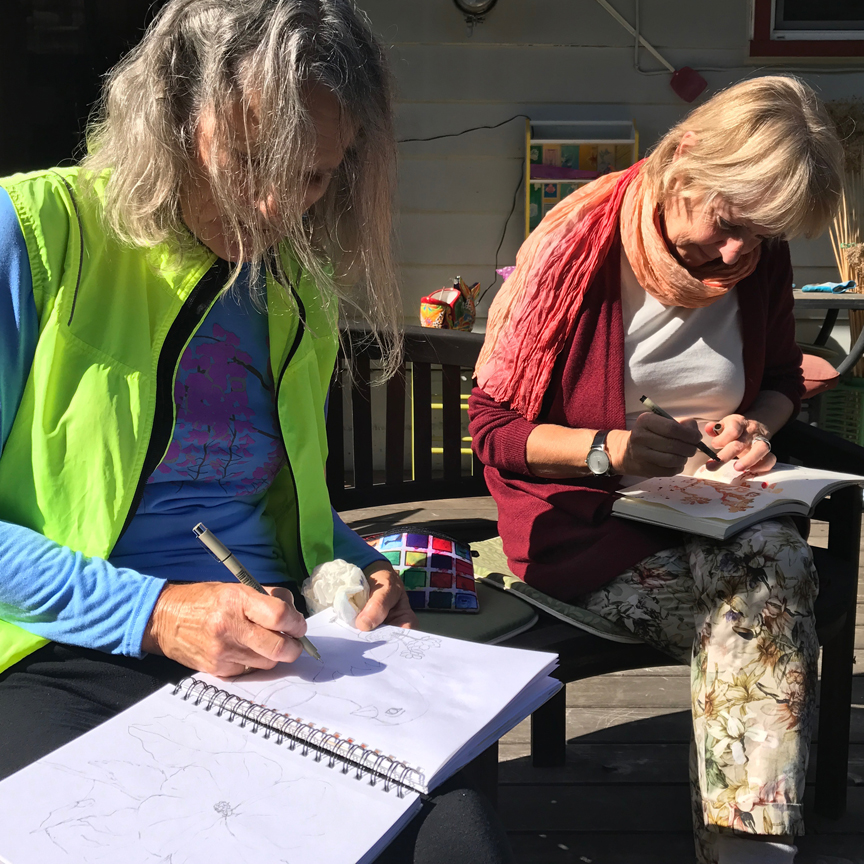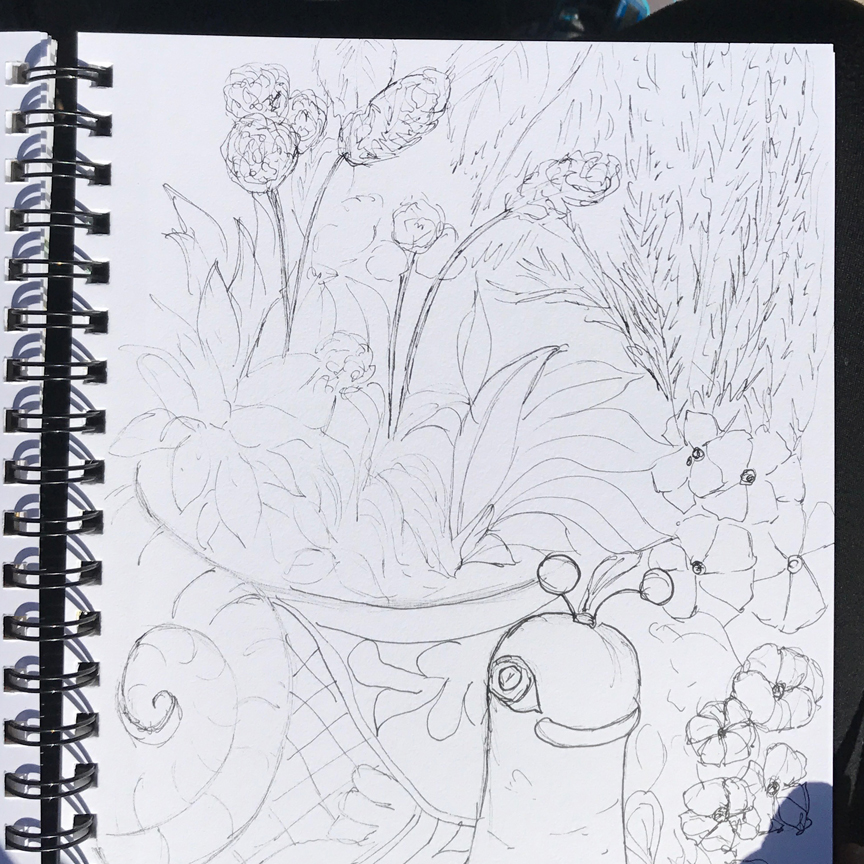 Sandy & Renata were sketching side by side – here's Sandy's sketch of one of the whimsical snail sculptures Barb Sh has in her yard.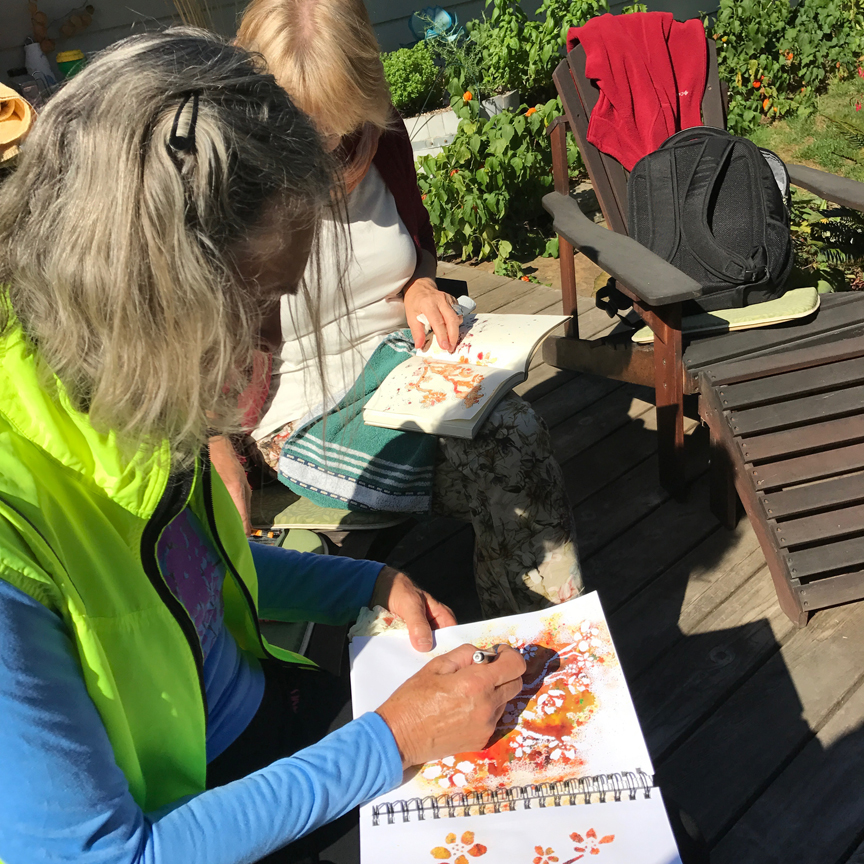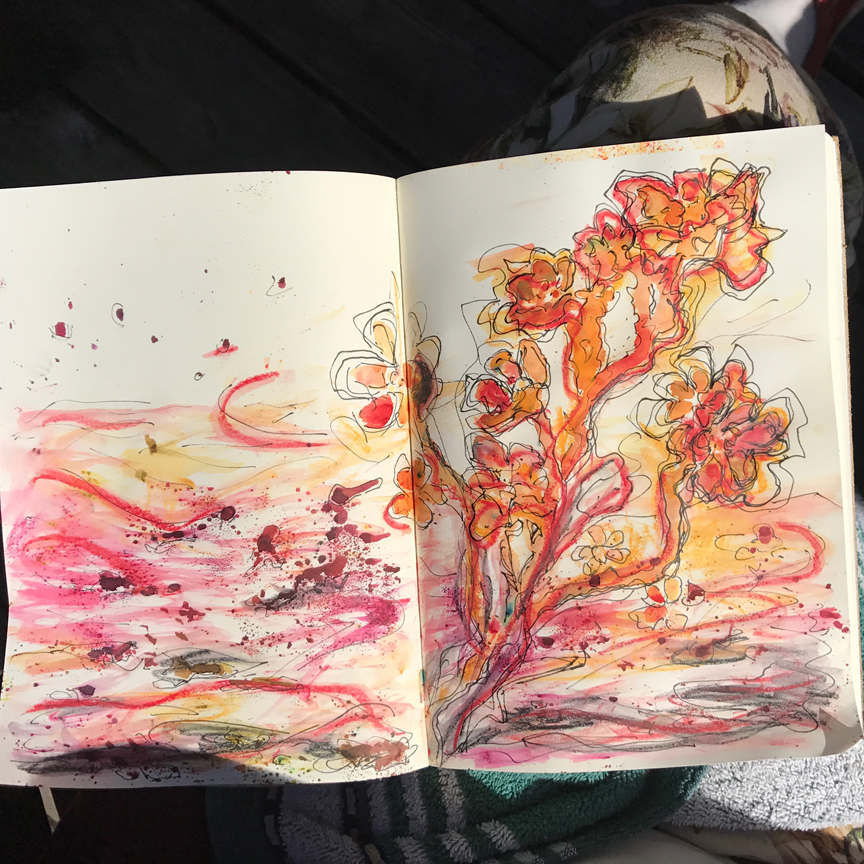 Both Sandy and Renata enjoyed the process of sketching over the top of their colorful stenciled backgrounds, too – the last photo is of Renata's playful flowers (inspired by the garden). We hope she'll come back and sketch with us again, although Germany is far away.