Tuesday, Hugh, Barbara, Jan, and Erik met at the Alan Brothers Coffee Shop on 5th Avenue across the street from the jail.  It was a very pleasant gathering.  Barbara and Hugh arrived first and got right to work;  after getting coffee, of course.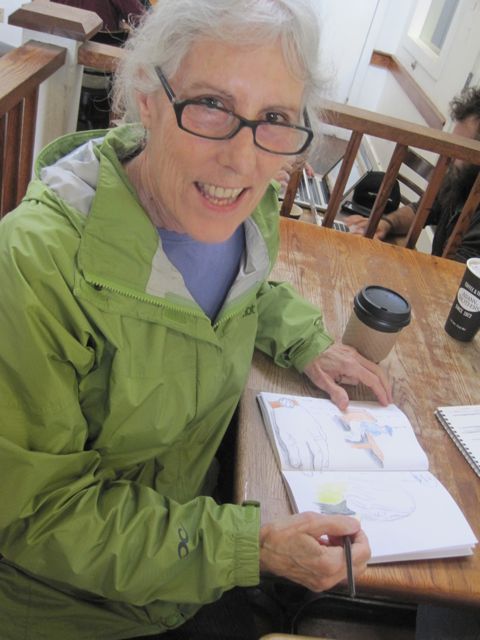 Hugh was drawing an architectural detail of the rail and stair way.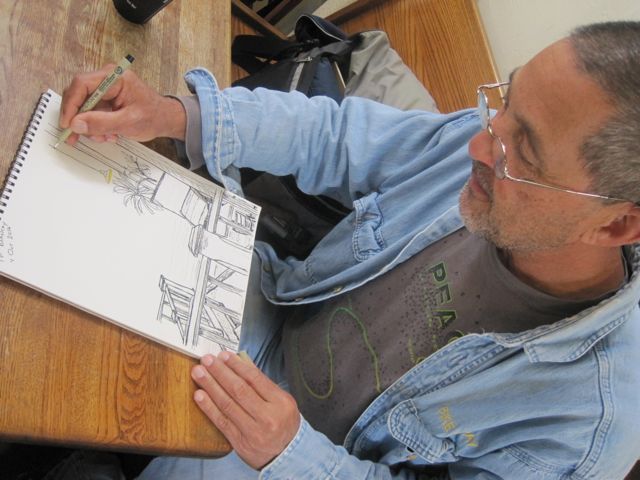 Then Erik and Jan arrived. There was some discussion of which procedure to follow: order a treat and draw it before eating, or just eat it and draw whatever you want.  No decision was made, though Erik went ahead and ate half the treat, which was not great, and would have looked better in a drawing.  But he drew from memory in any case.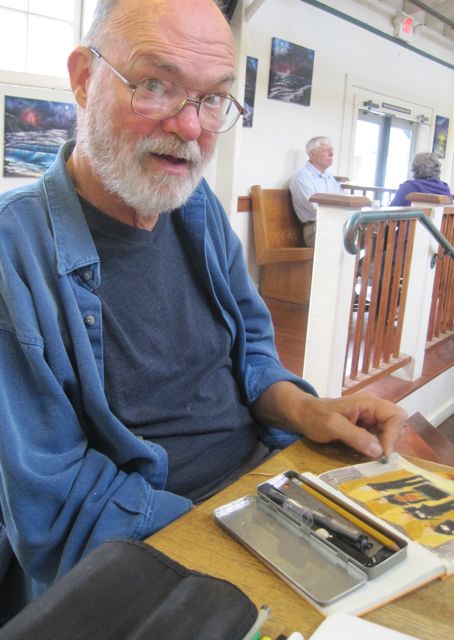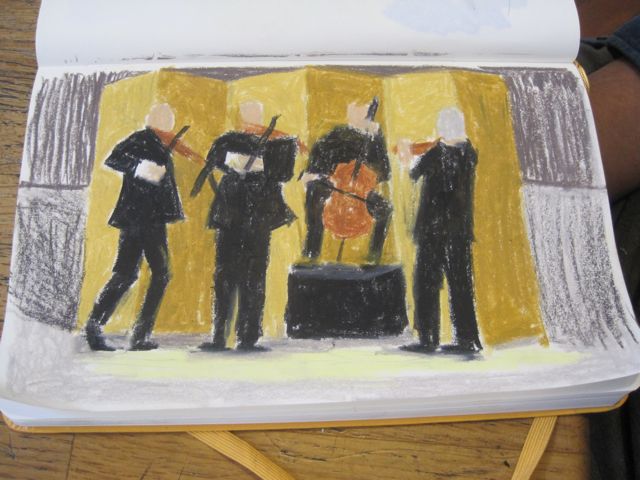 And finally, thank you Jan, for taking a few pictures while the primary photographer and organizer is away in Italy!  And going ahead with your own sketch of the woman at the next table.