Erik arrived early, but could only stay a few minutes because of a Doctors appointment (which was turned out fine), and grabbed the only table that was open, next to the window. Hugh and Sandy showed up very soon, and started sketching as soon as Erik left, after catching up a little socially.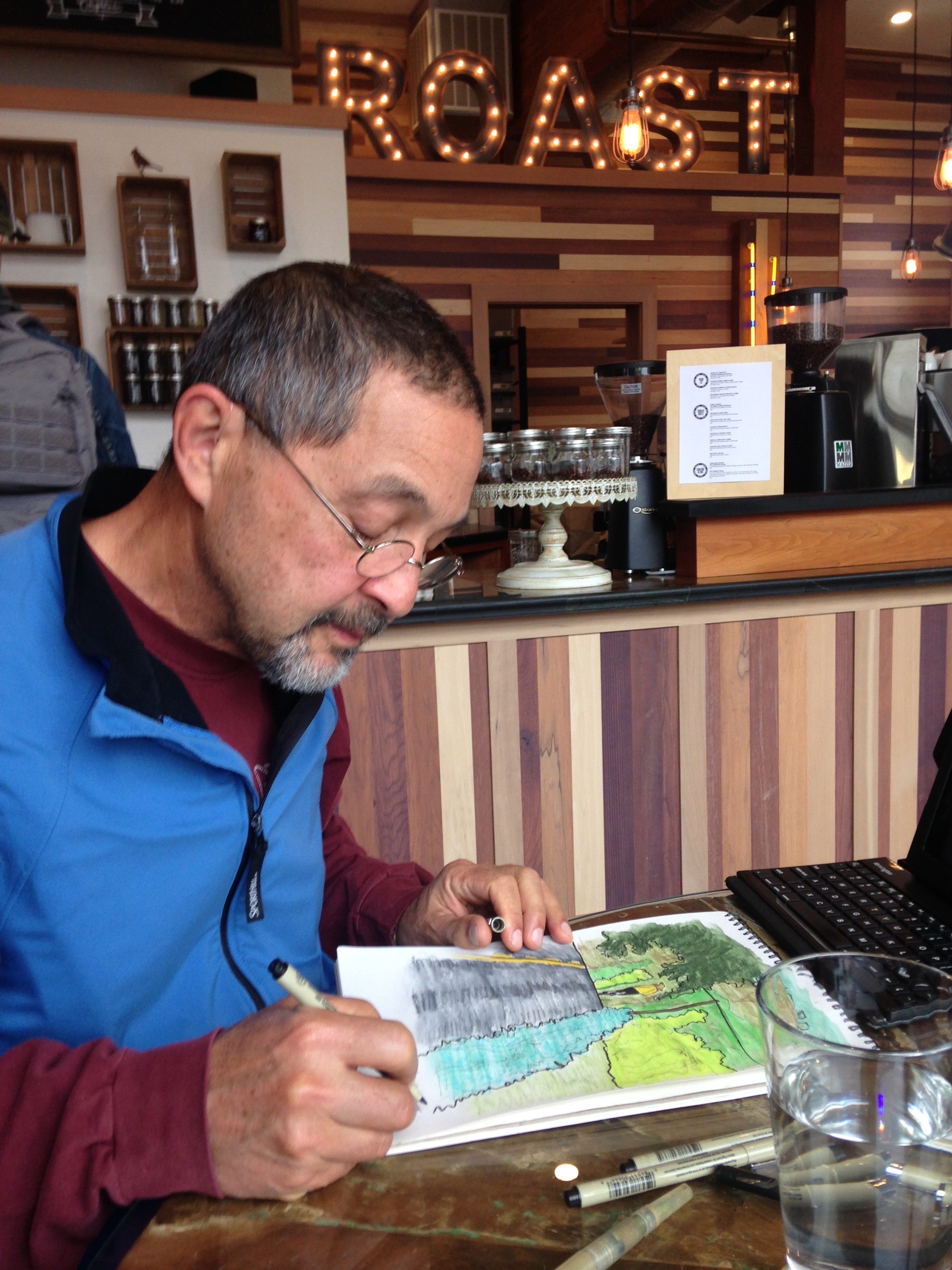 Hugh decided to work from a digital photo of a memorable event: Sandy bicycling along the road on one of the terrific adventures.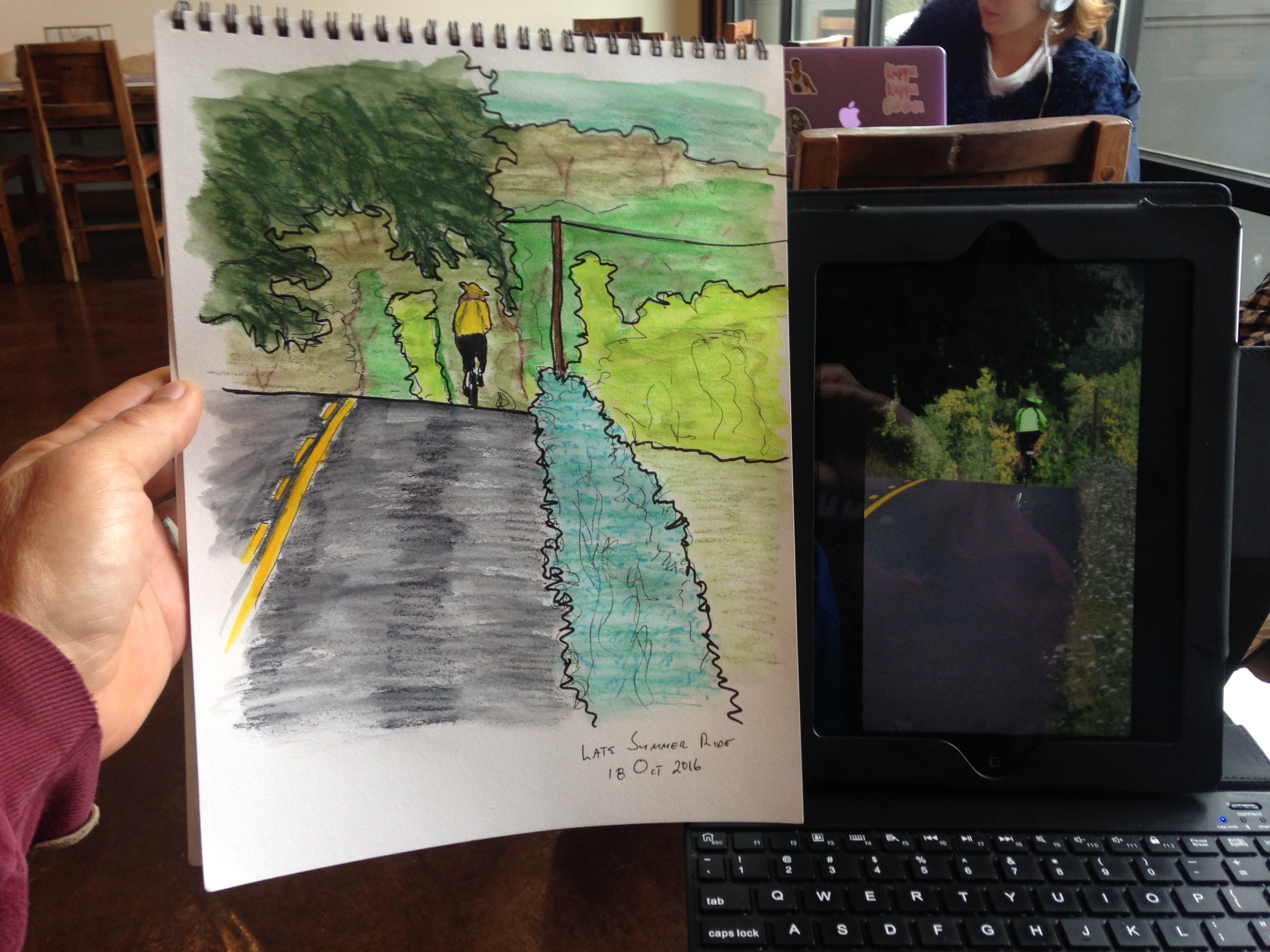 Looks like Sandy was drawing from a photo as well!
Good job!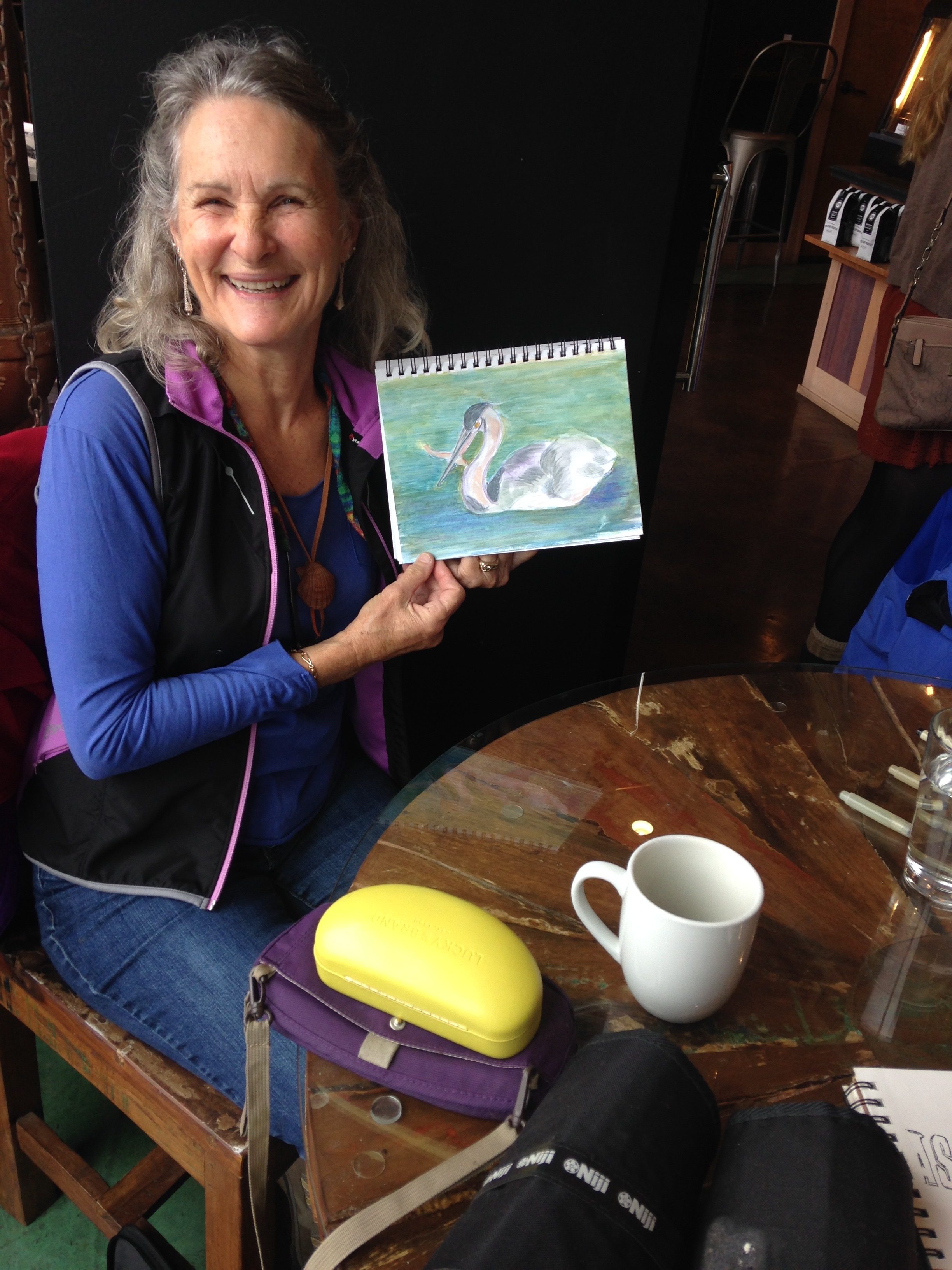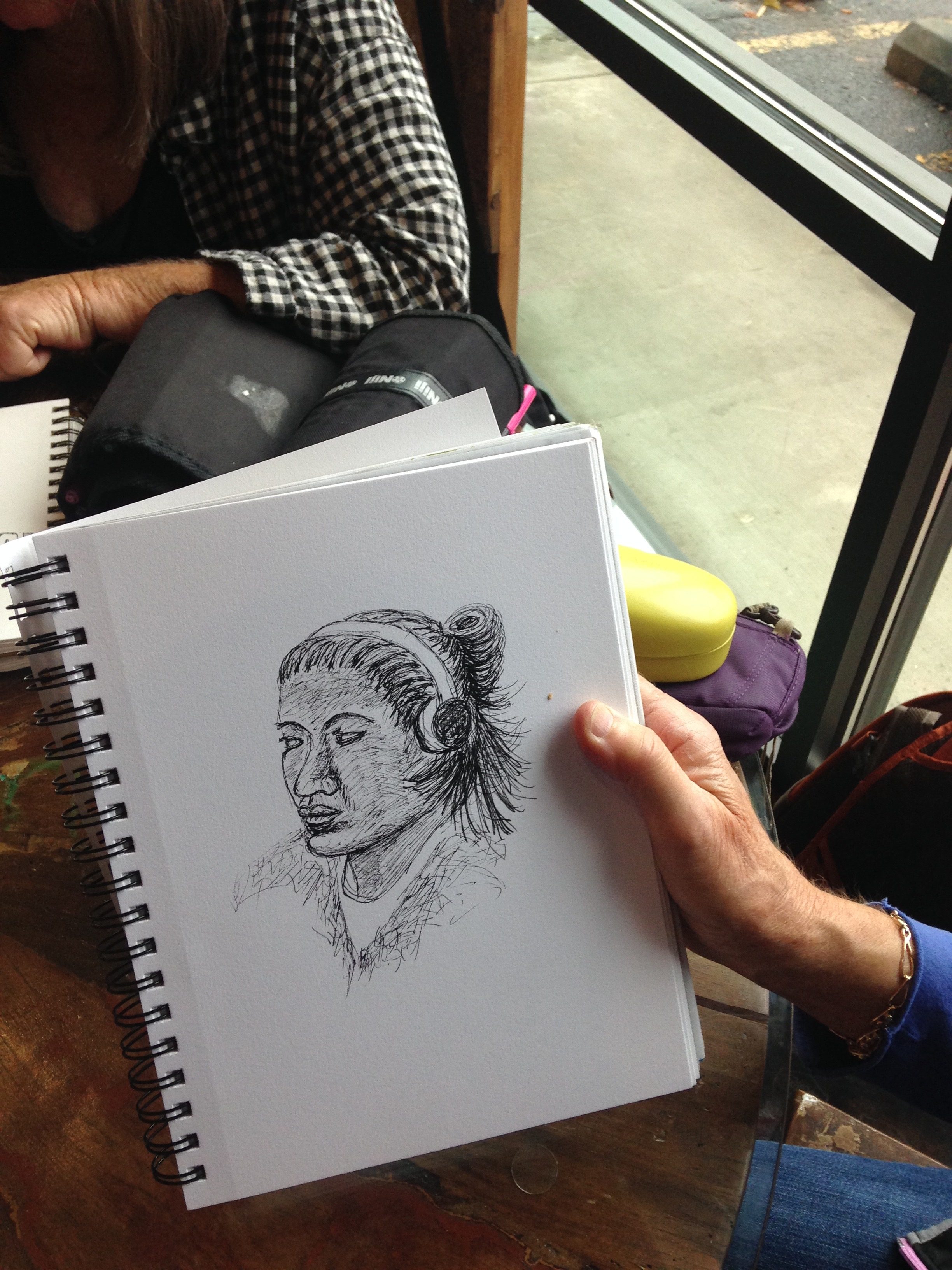 A mother at the next table drew our attention.  she had the sweetest little girl with her.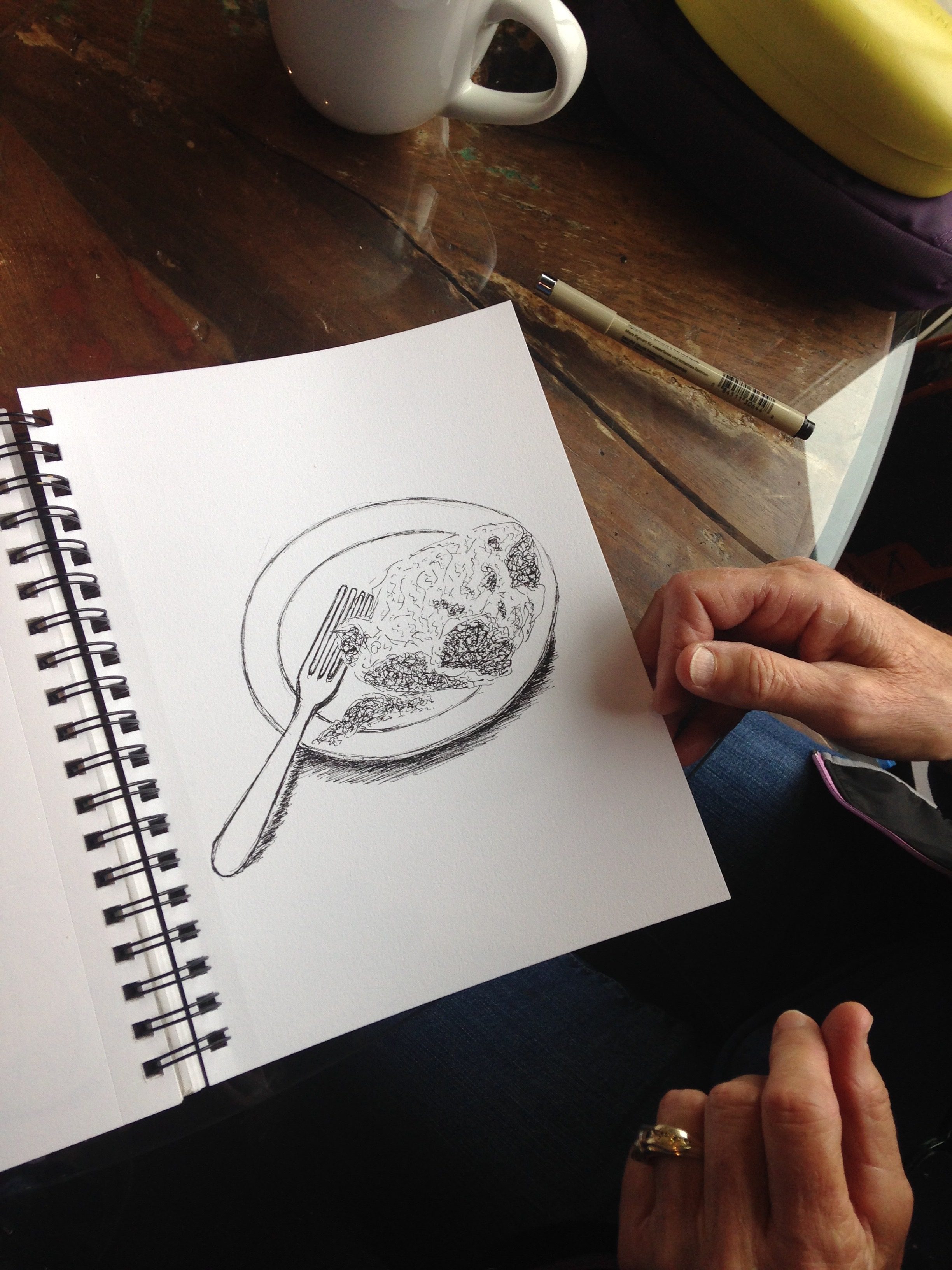 And food, of course!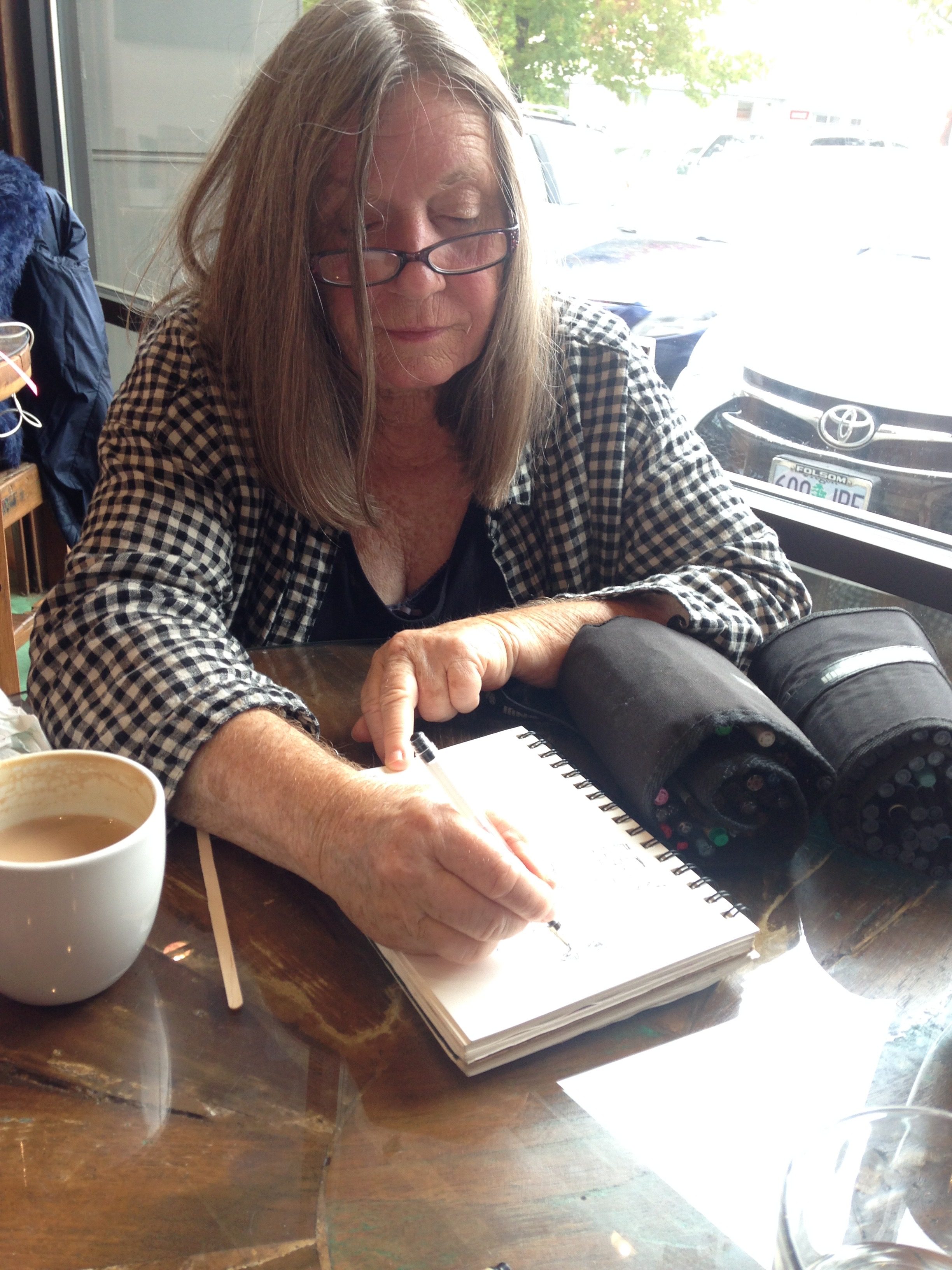 Jan drawing some decorations in the coffee Shop