Full City Coffee, Eugene, OR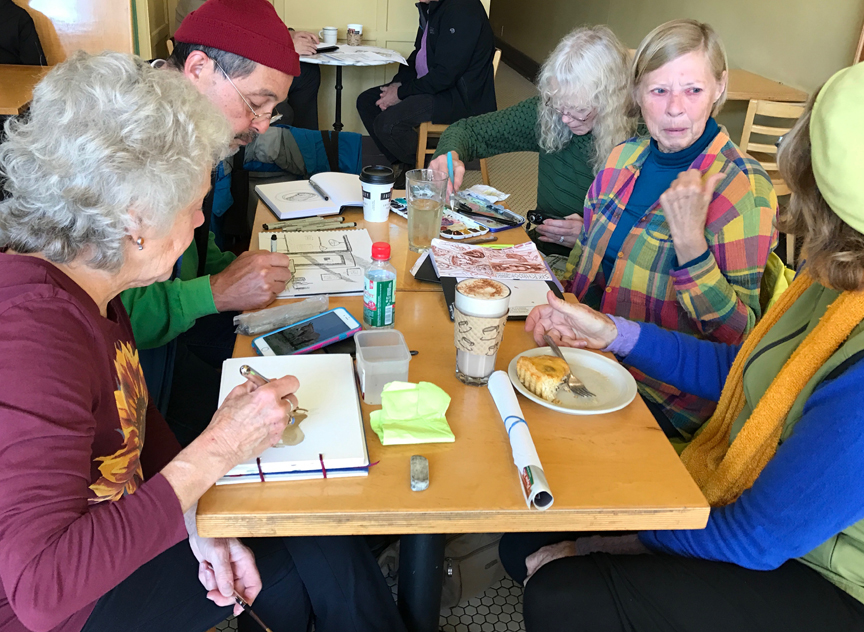 What did we do before the days of technology! We'd planned to meet at a new coffee-tea shop, but turns out it doesn't open until 11:00! Since we meet at 9:30, we texted folks & went over to Full City – here's Barb A, Hugh, Tricia, Barb Sh, and Penelope.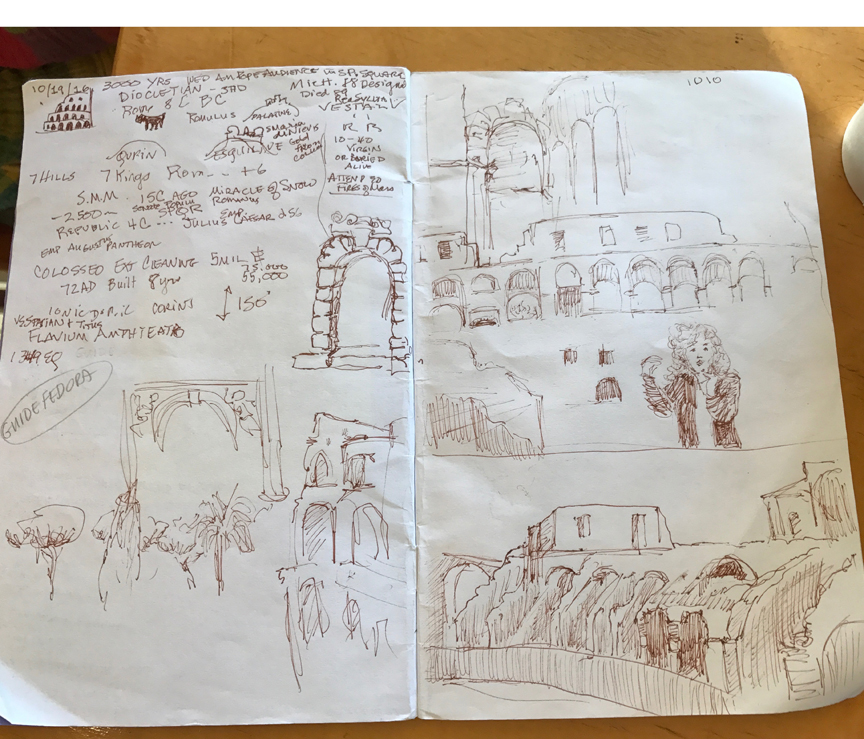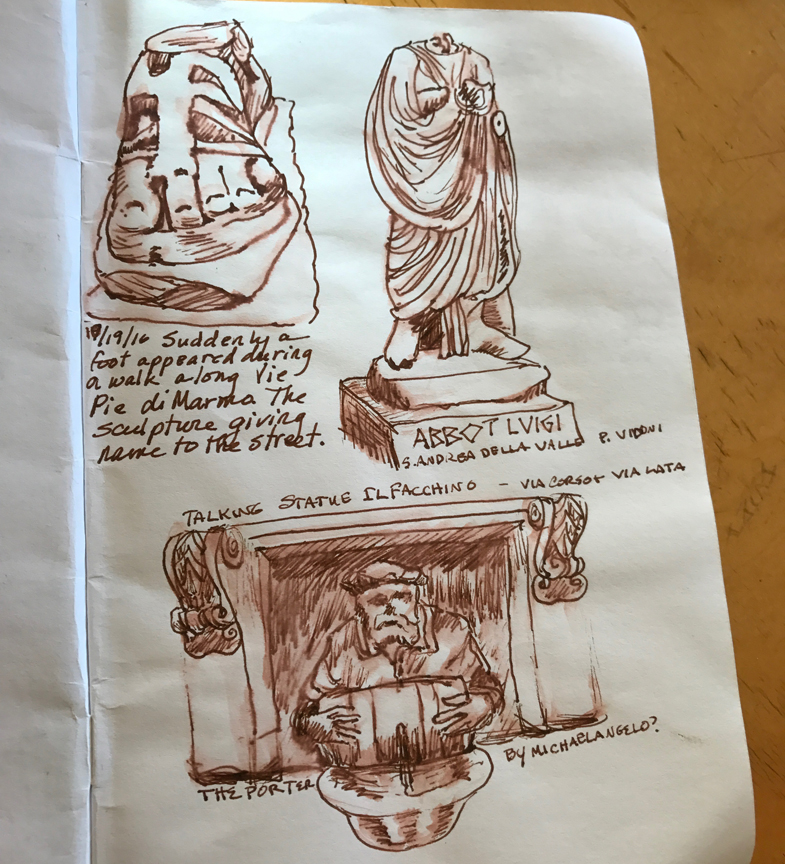 Barb Sh caught us up on her extension tour after LaRomita with Ken, showing quick sketches done while the tour guide droned on.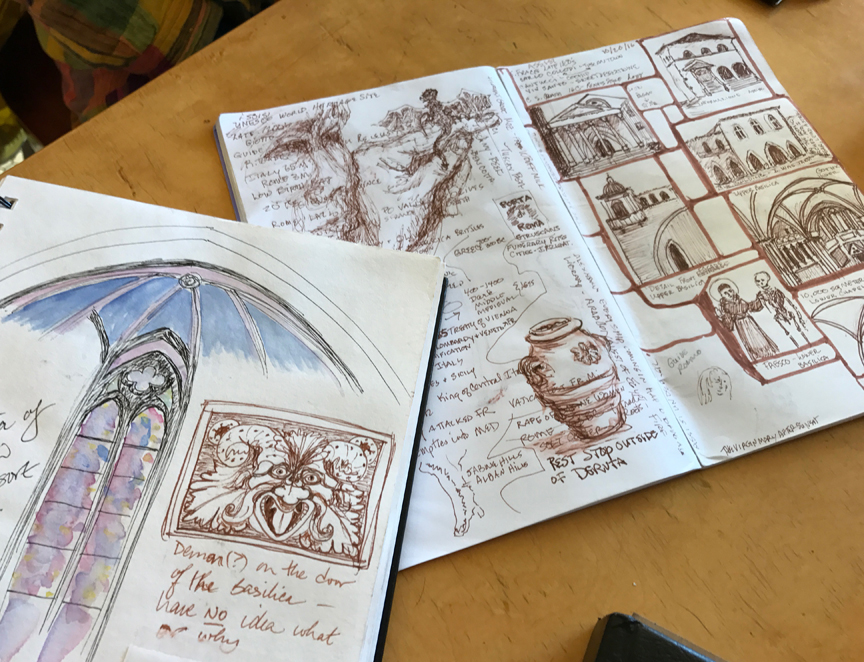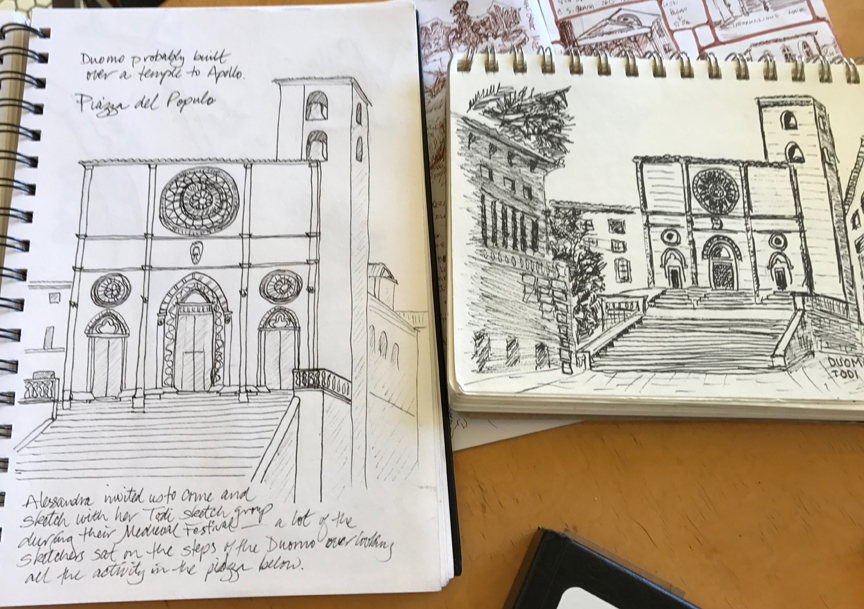 Then we compared sketches of the same place done by different sketchers – the Basilica in Assisi (Jane, & Barb Sh), and the Duomo in Todi (Jane, & Pierre van Rysselberghe – welcome to the group!)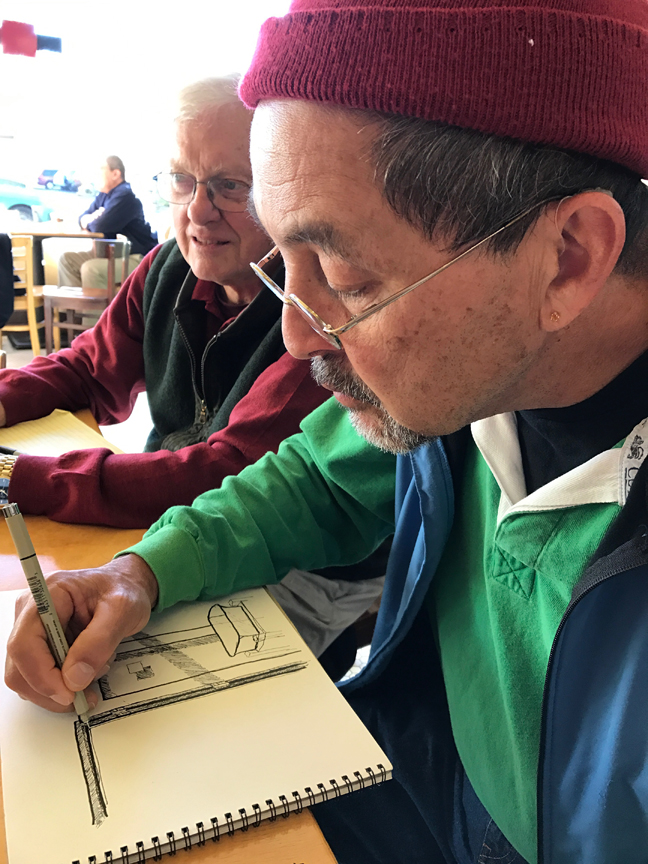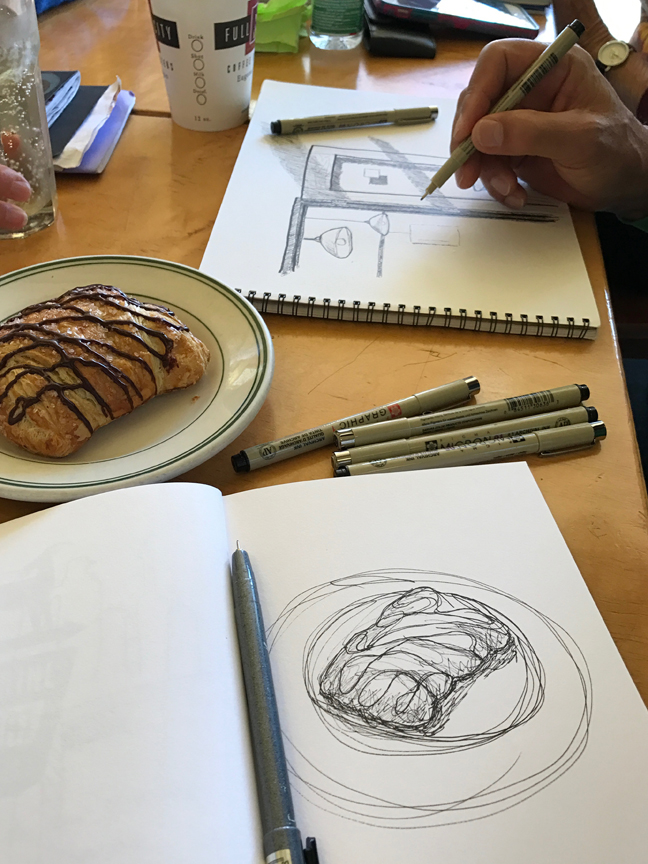 Here's Pierre next to Hugh, and here's how Hugh's sketch of the place developed (along with Jane's start of her chocolate croissant).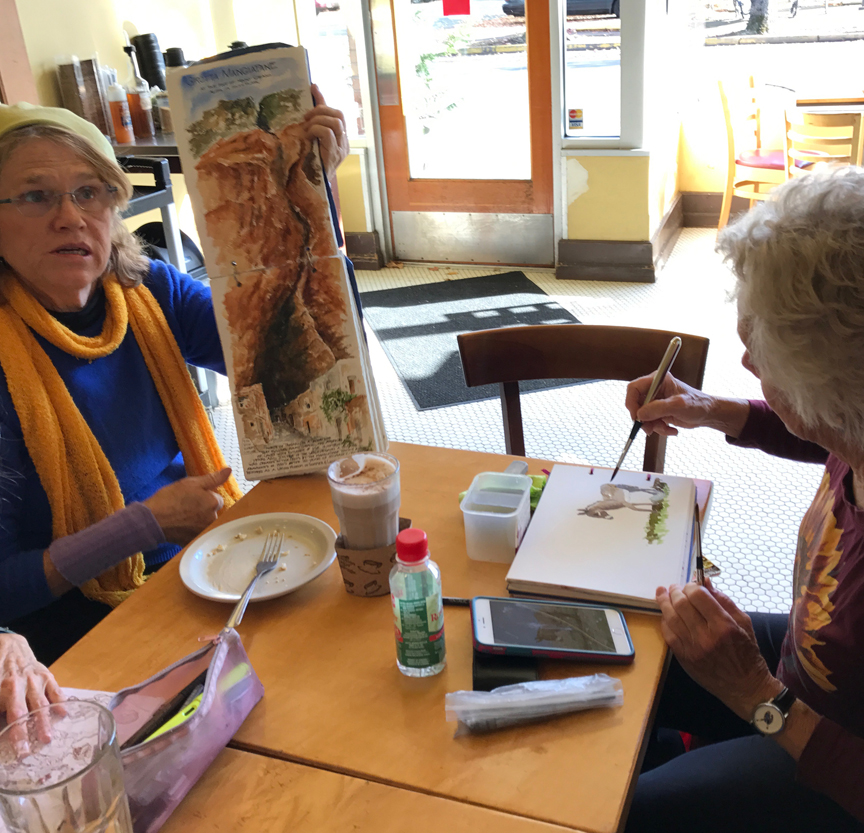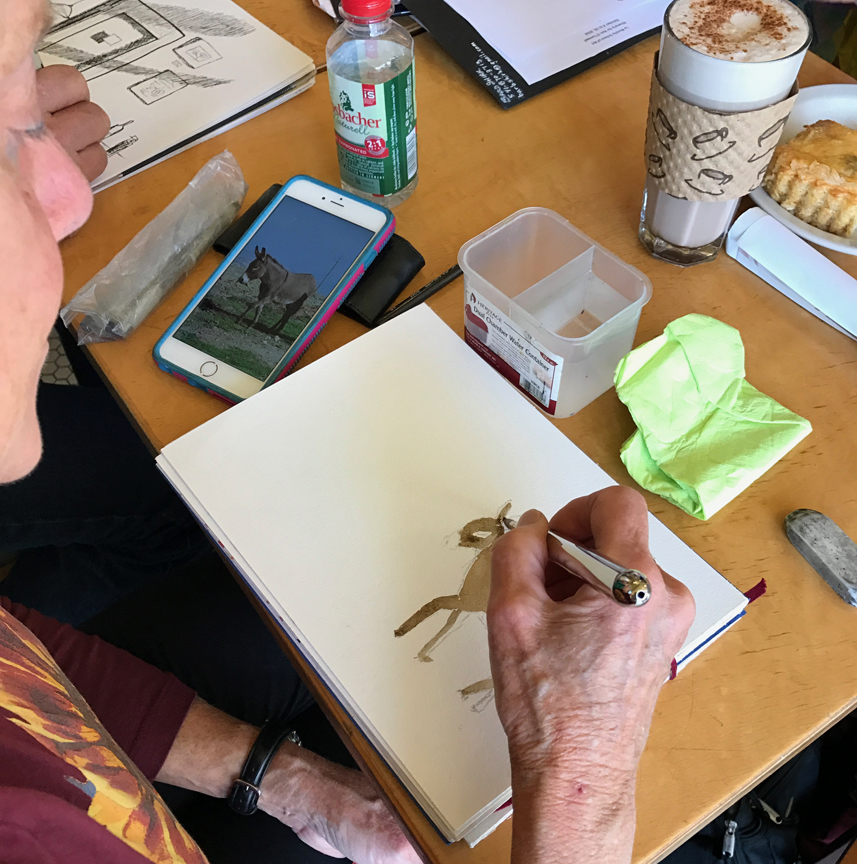 Penelope came with her sketchbook from Sicily, and Barb A was busy sketching a donkey from the same trip. Delightful!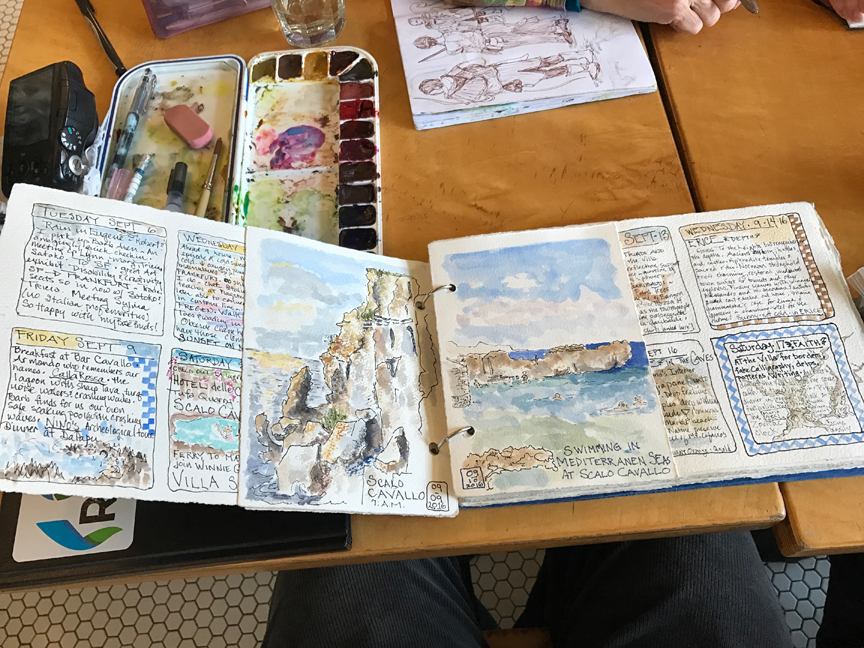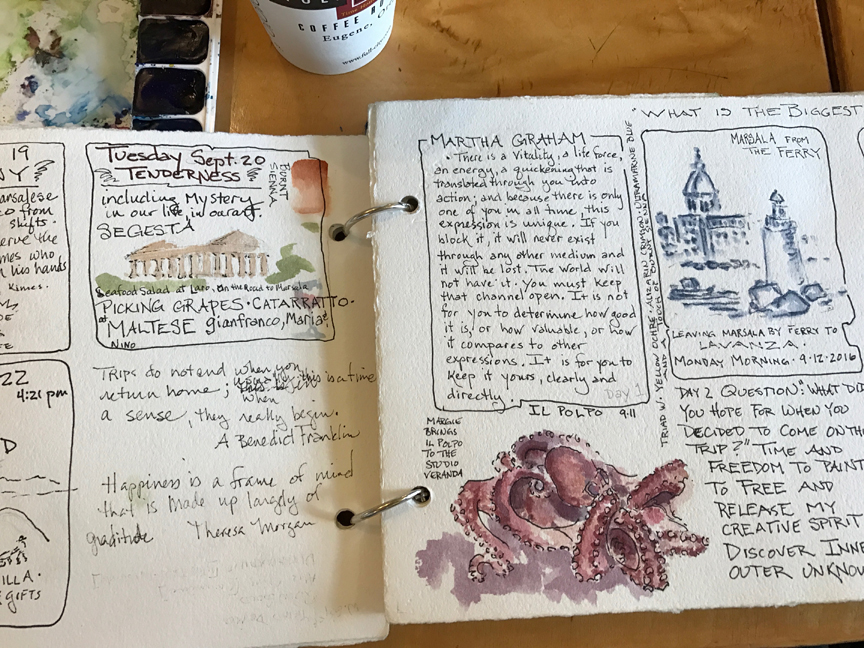 Here are some examples of the sketchbook Penelope put together. The rings allow her to add half pages. And look at the tiny vignettes!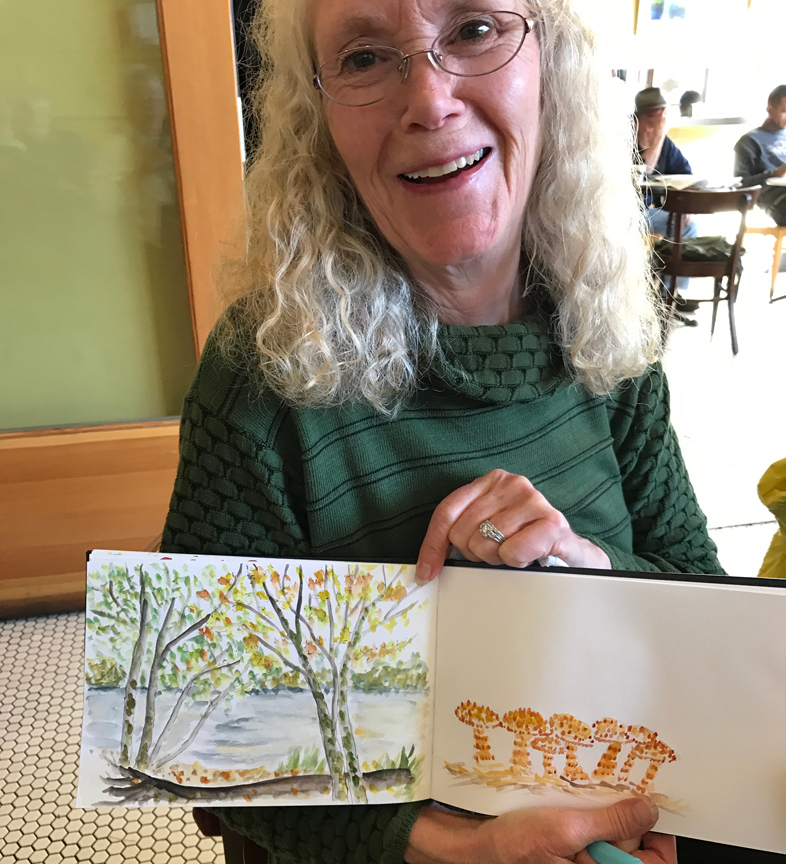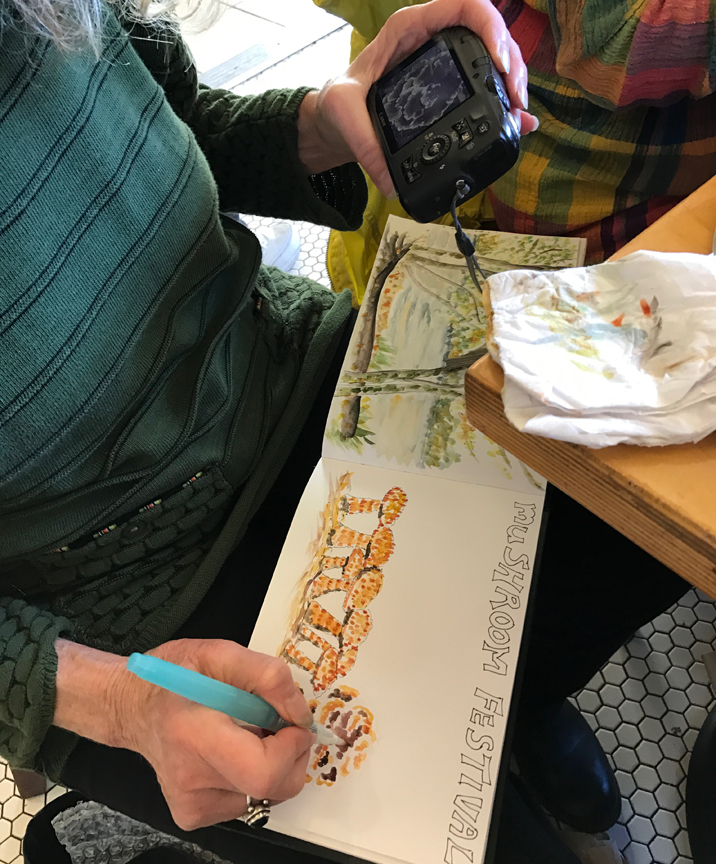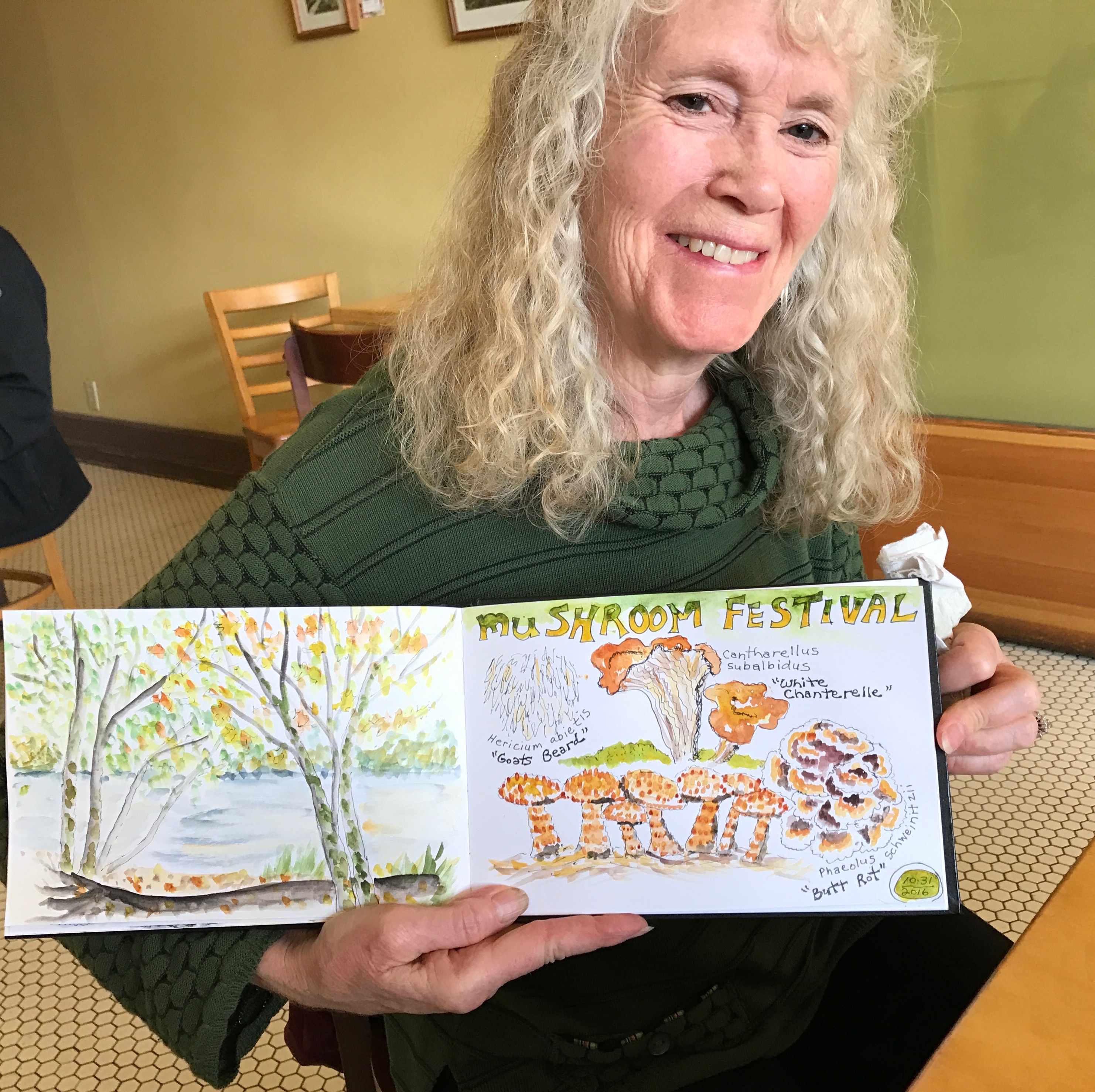 Tricia had sketches from the recent mushroom festival, and referring to her photos, filled in the rest of the page. Yummy!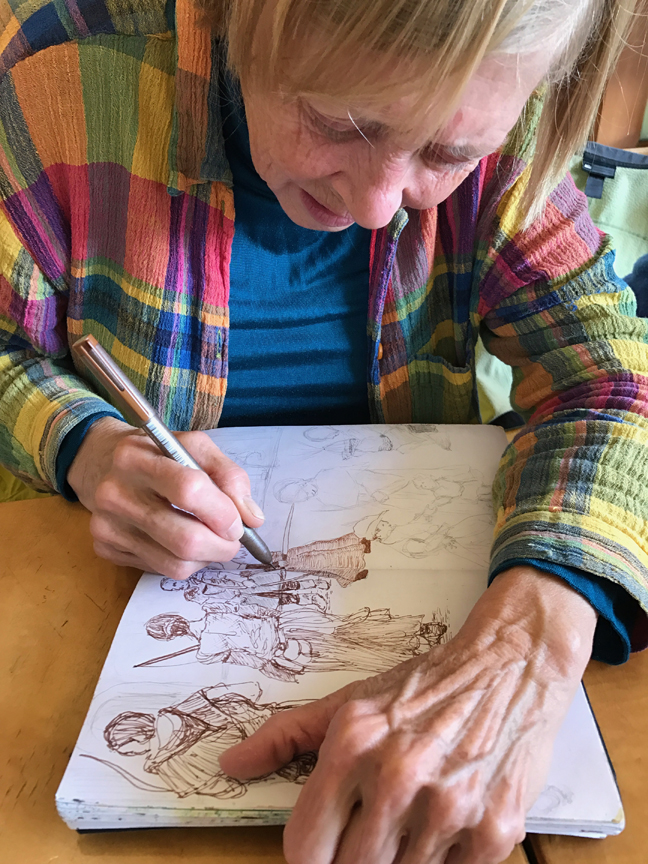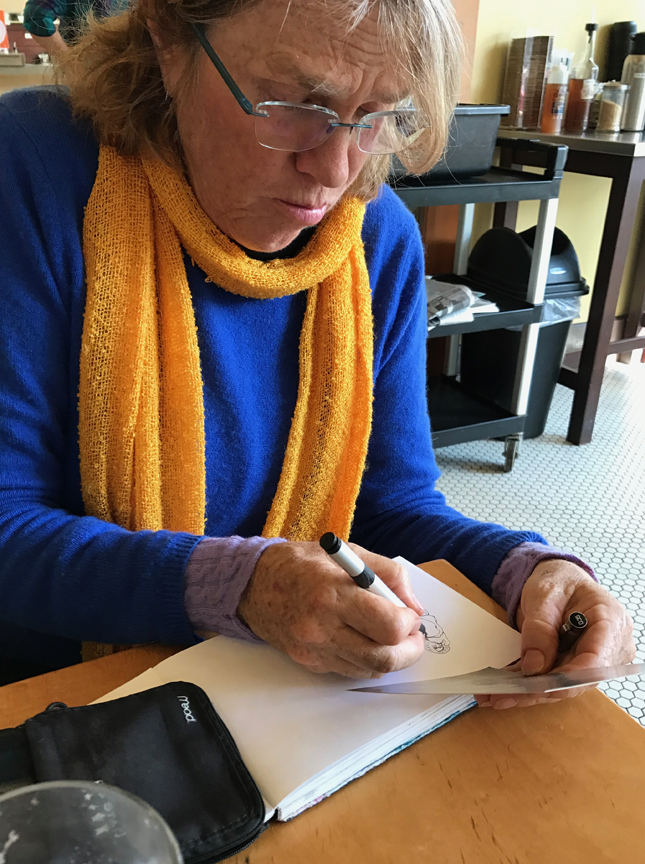 And lest you think that all they did was talk, here's the sketching evidence for Barb Sh & Penelope. Sketch on!