Perugino, Eugene, OR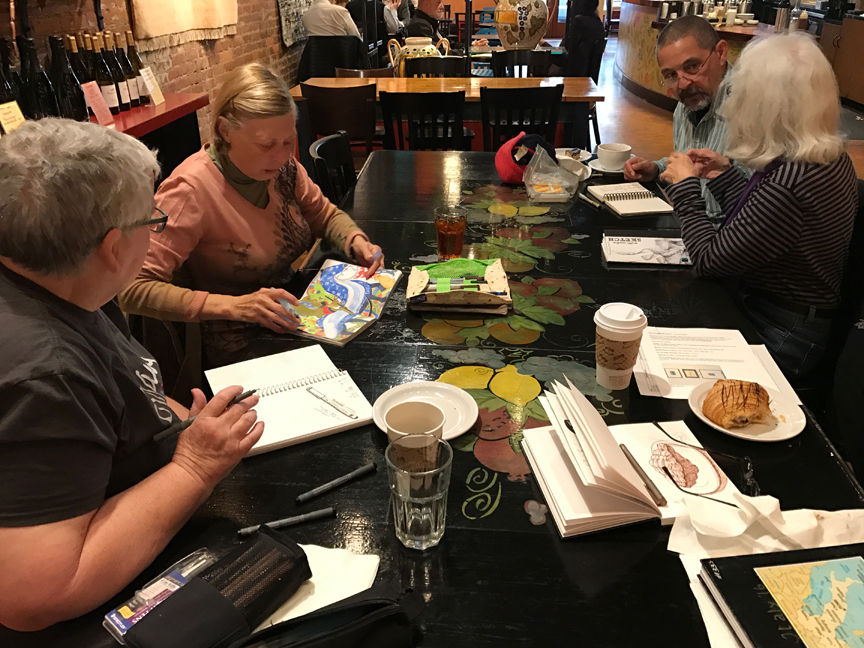 Judith Musick is a newcomer to our group, and wondered what we do and how we do it – here Barb Sh starts showing her, while Hugh and Barb So discuss our upcoming sketch show, Jan. '17 at EAC.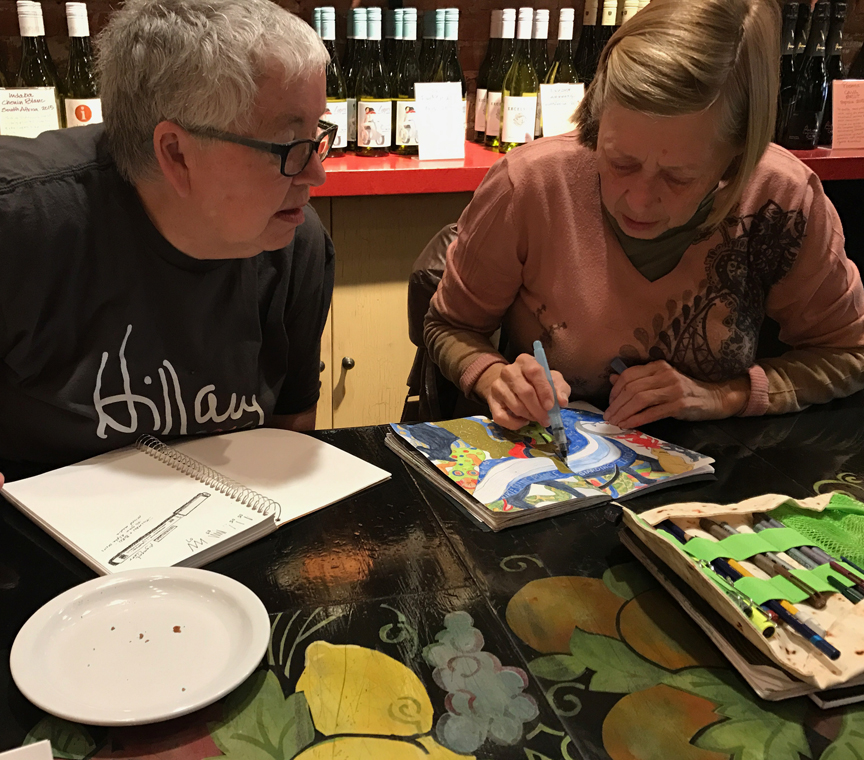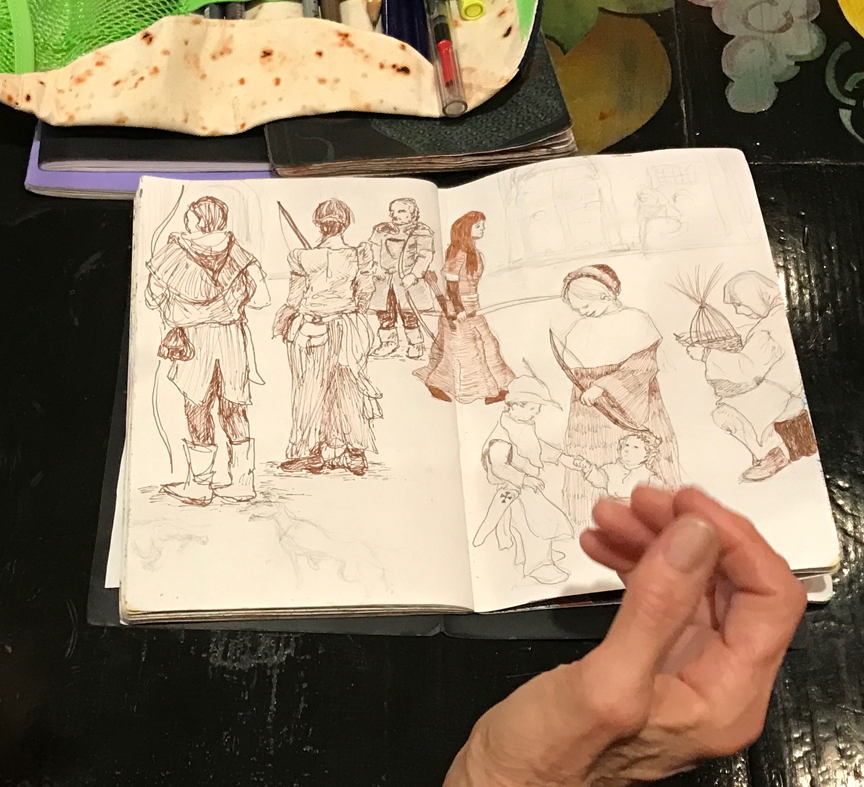 Barb Sh shows her how her sketch pages grow organically. Then here's her response to Judith's query, "do you ever draw people?"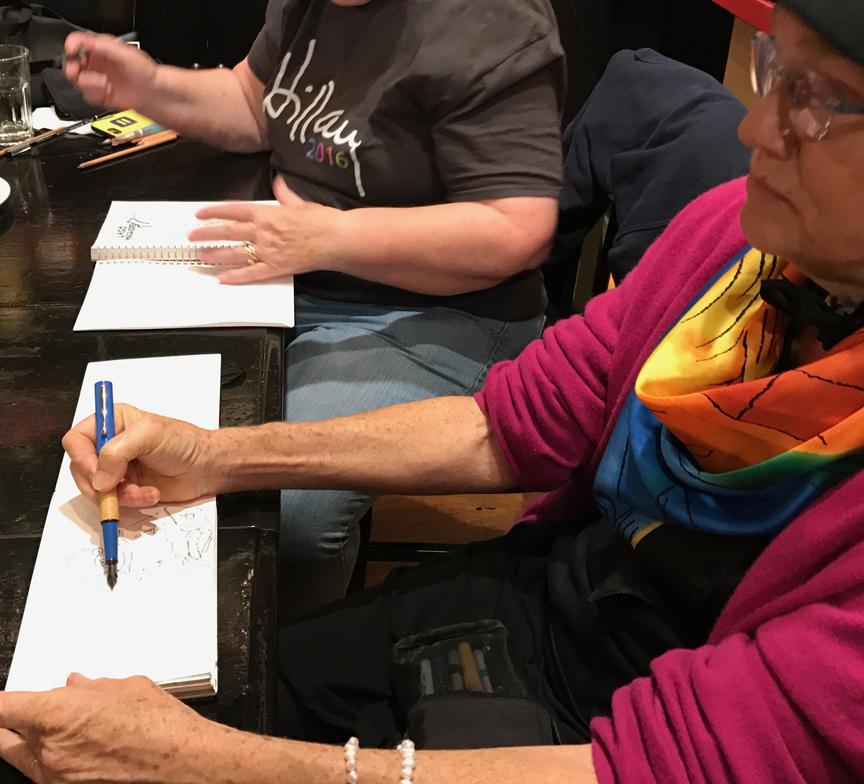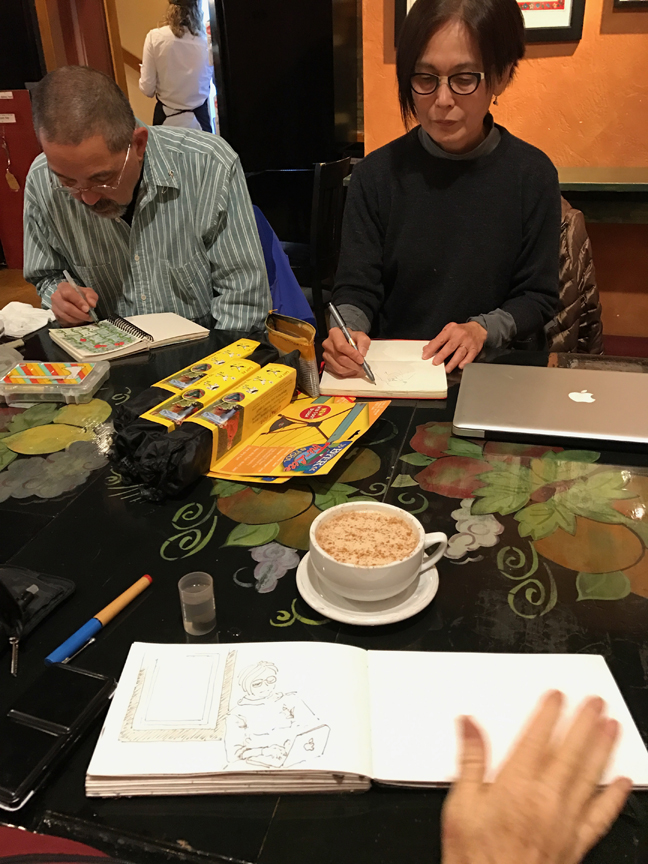 And speaking of drawing people, here's Penelope drawing Satoko.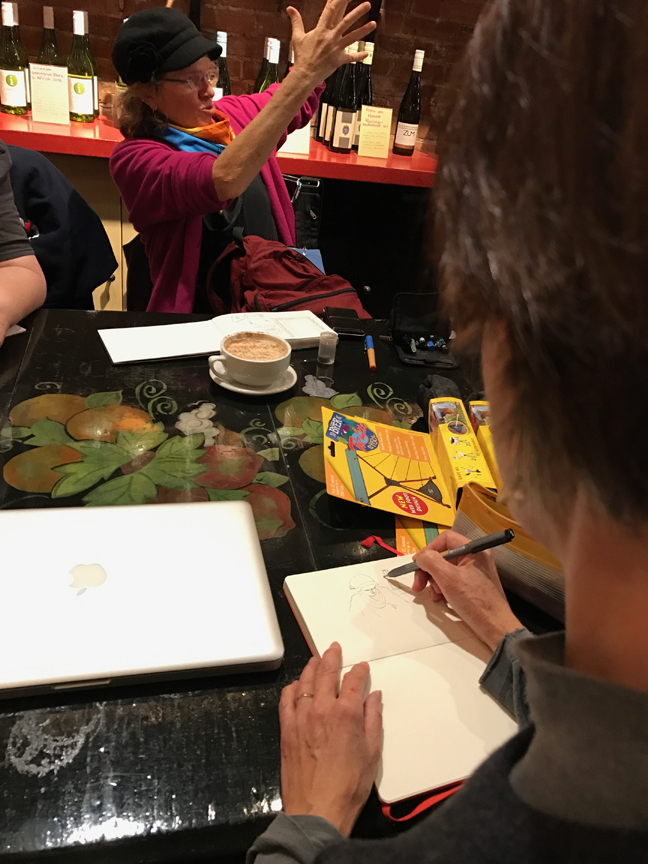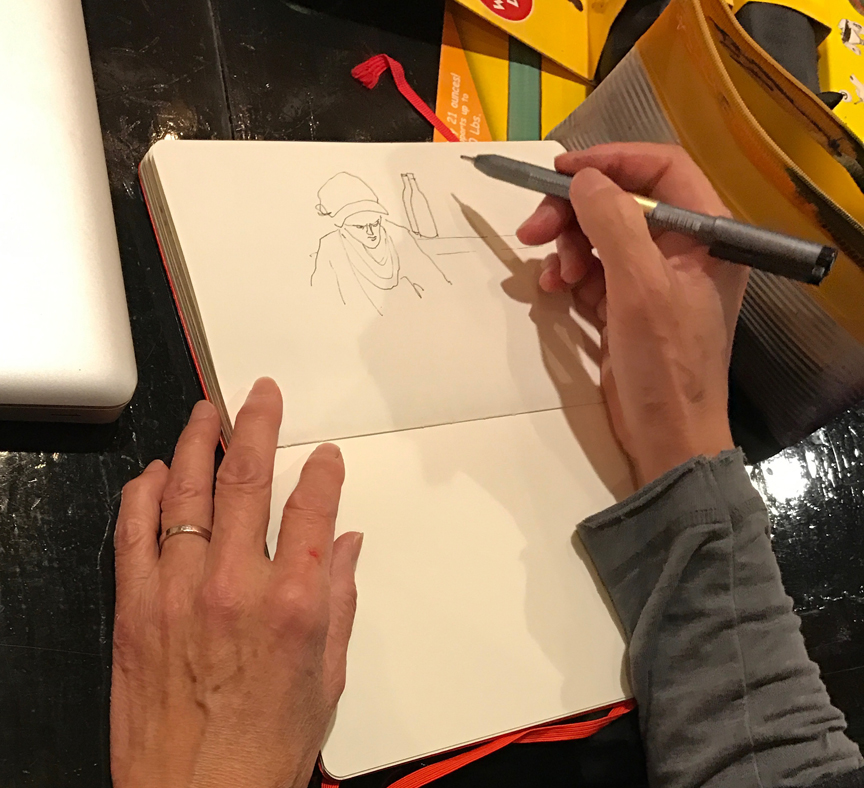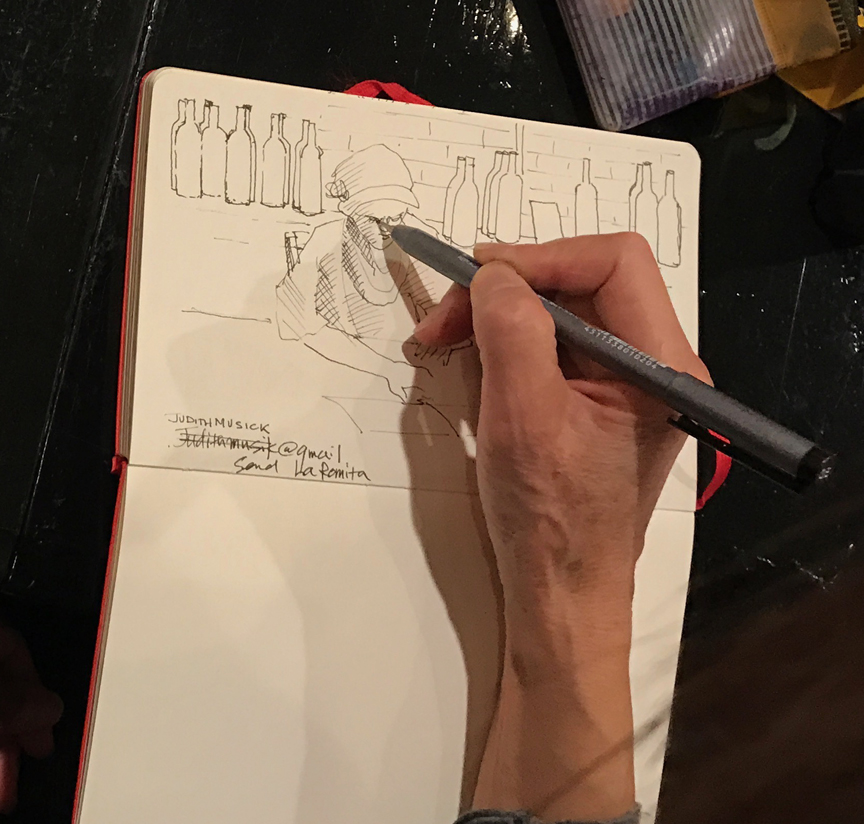 And here's Satoko taking up the challenge to draw Penelope!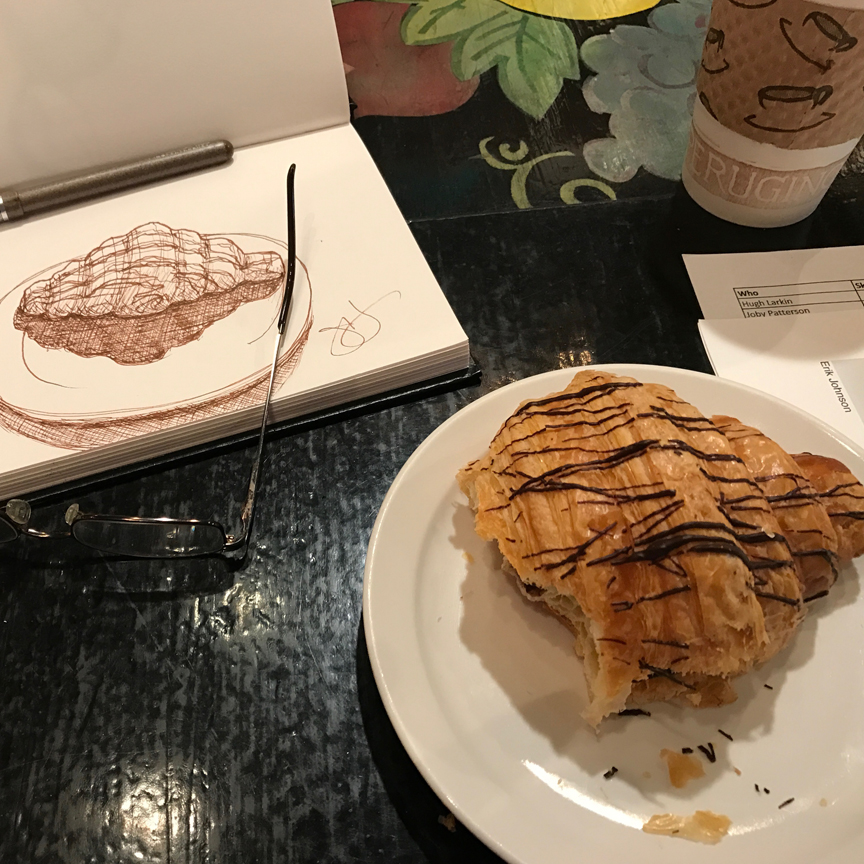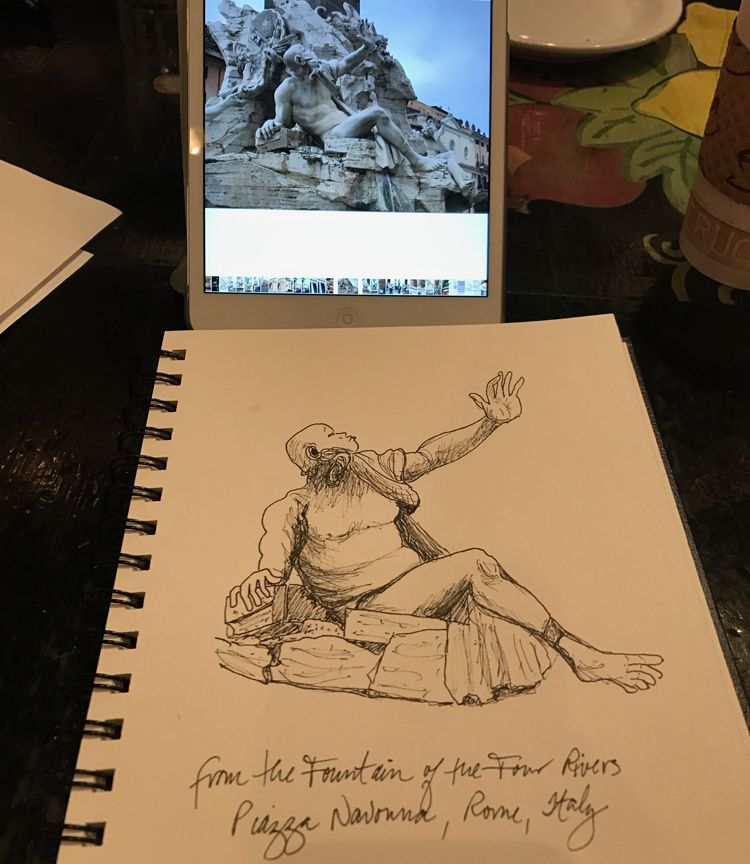 Jane demonstrated the ever popular sketch topics of what you're eating, & what photos you've taken (note: her guy has been eating.)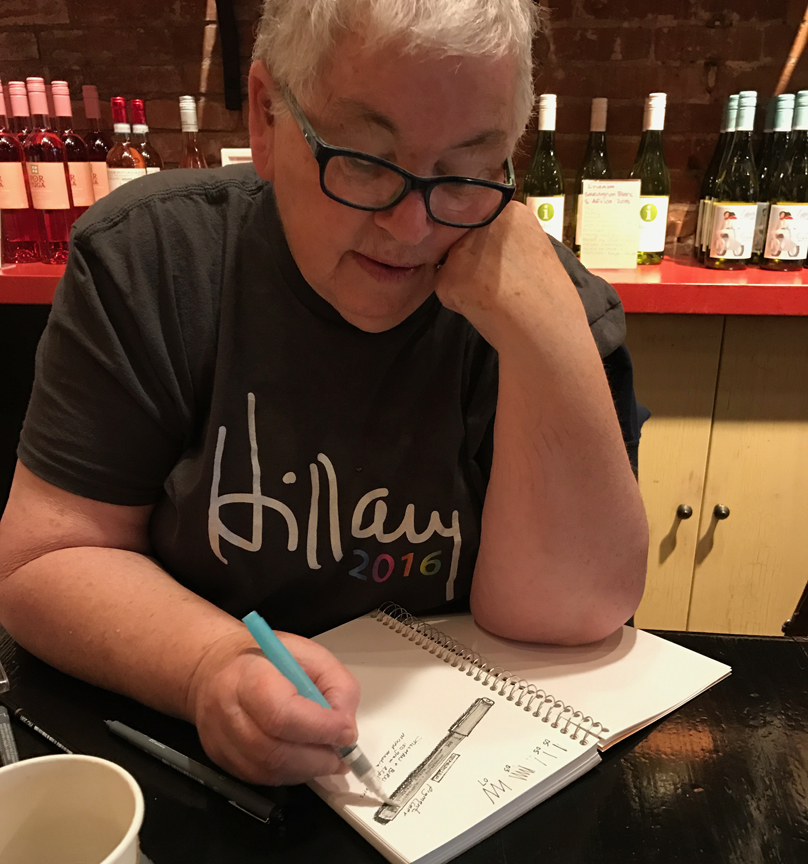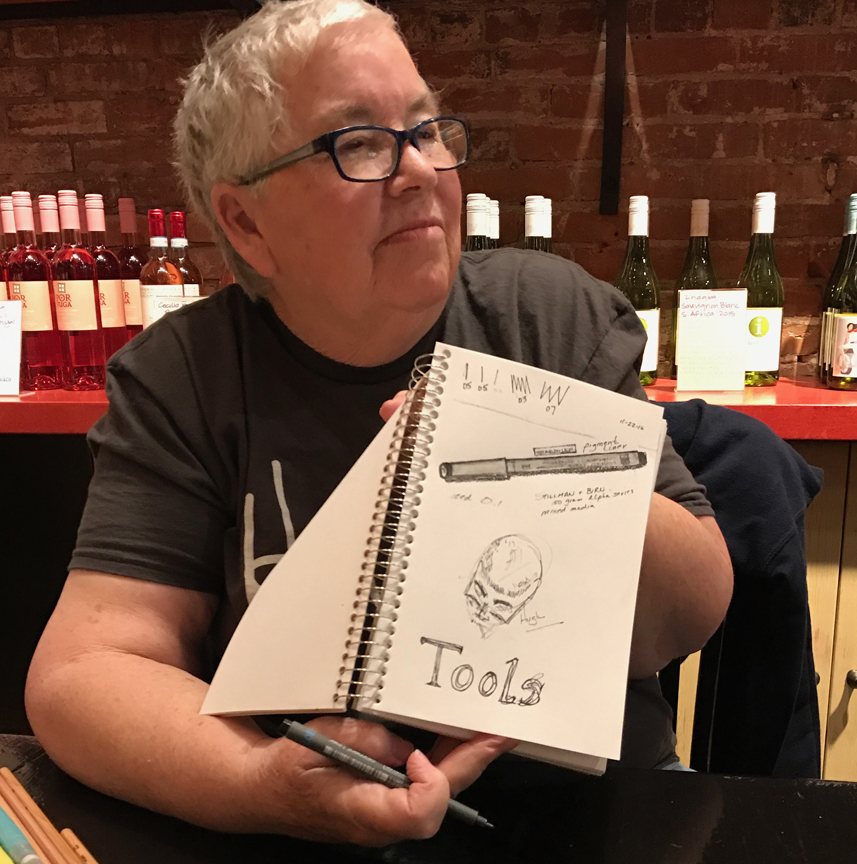 Meanwhile, Judith takes on 2 honored topics: tools & each other.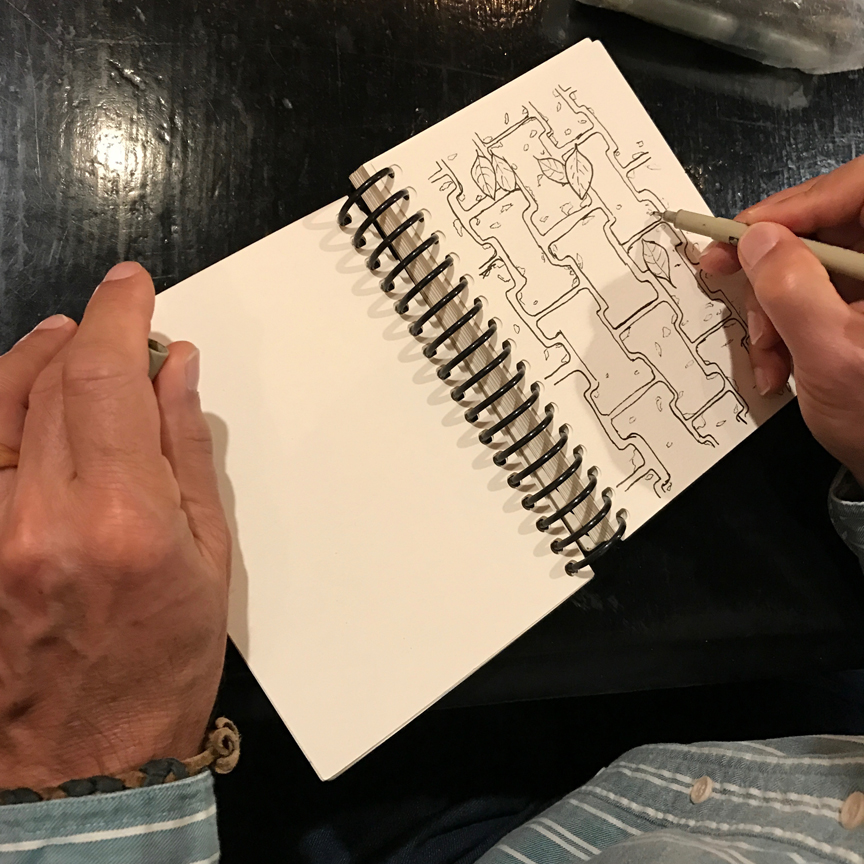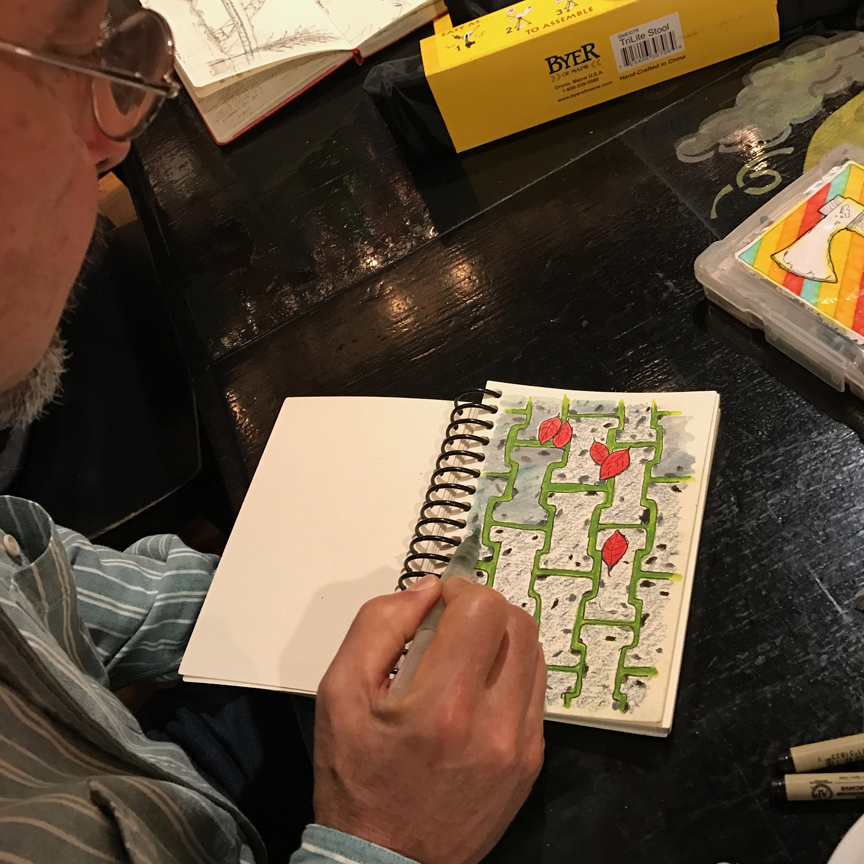 Hugh's been a good model for Judith, while he sketches a scene he caught on some paving stones, complete with autumn leaves.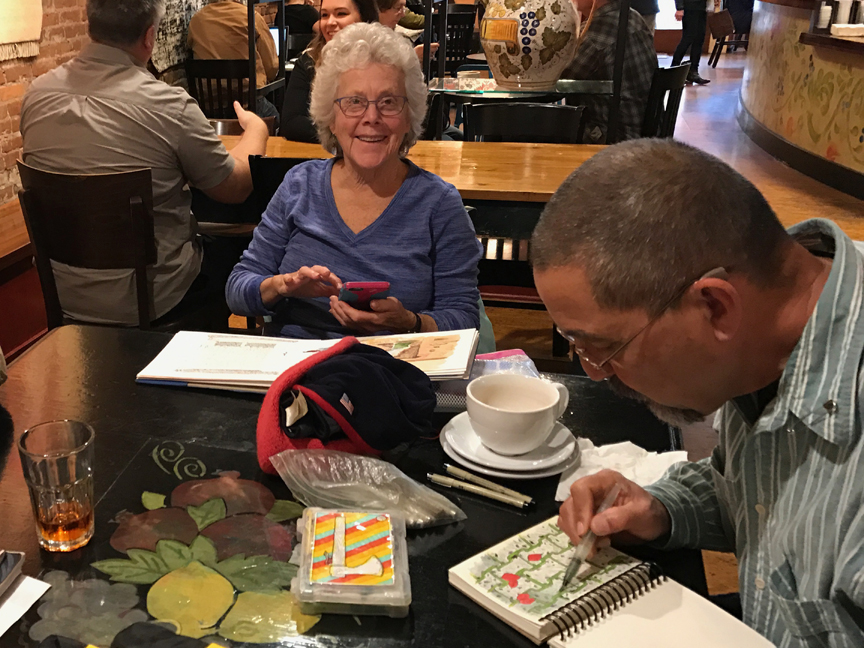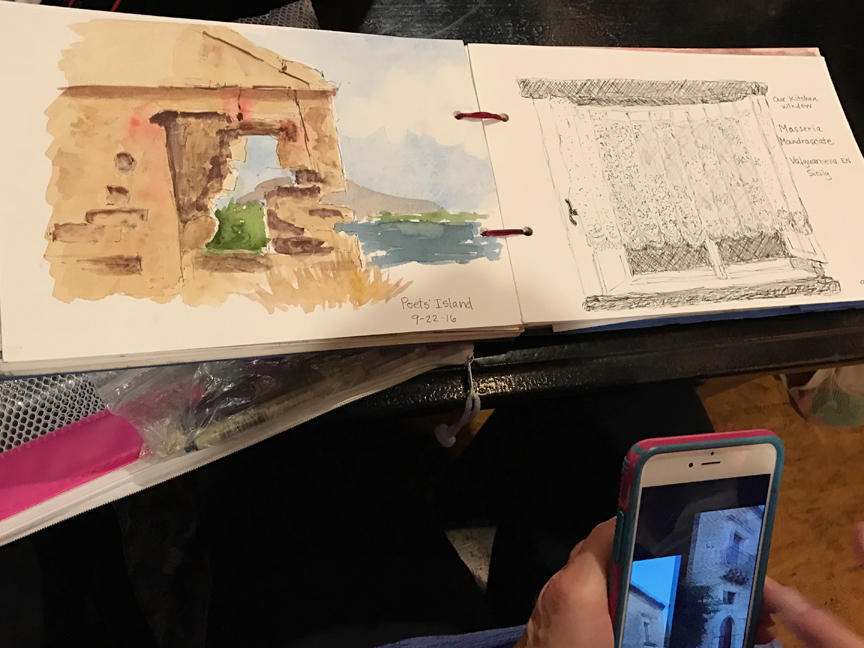 Barb A came by to show us how she's been finishing up her sketches from Sicily – should she add color to the window or not???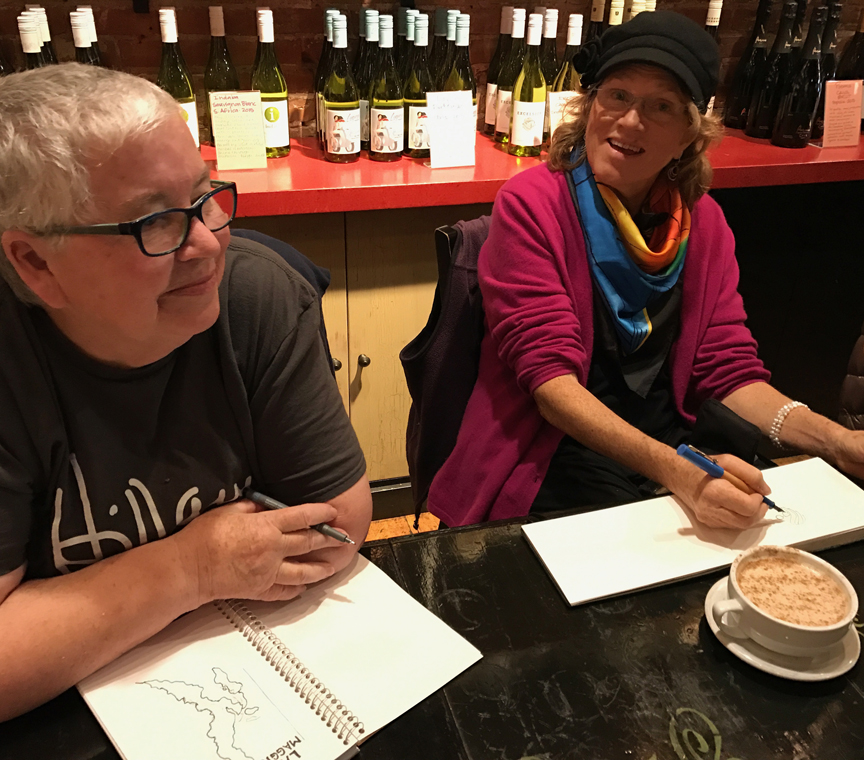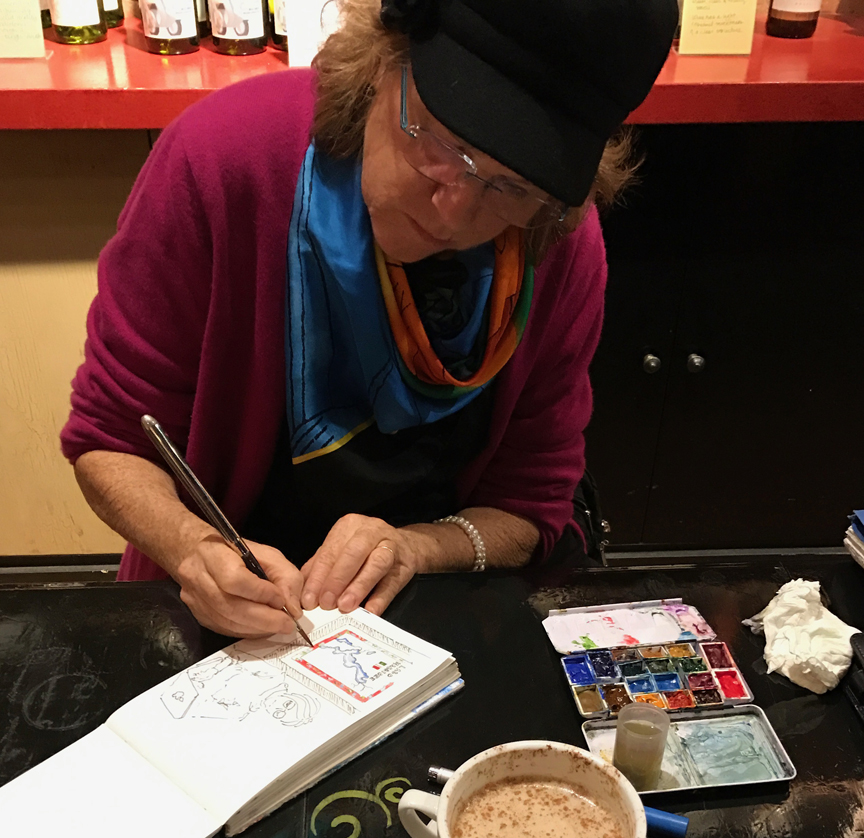 Does anyone ever draw maps, Judith wondered, looking at a wall poster. Maps! Penelope is the queen of map making in sketchbooks!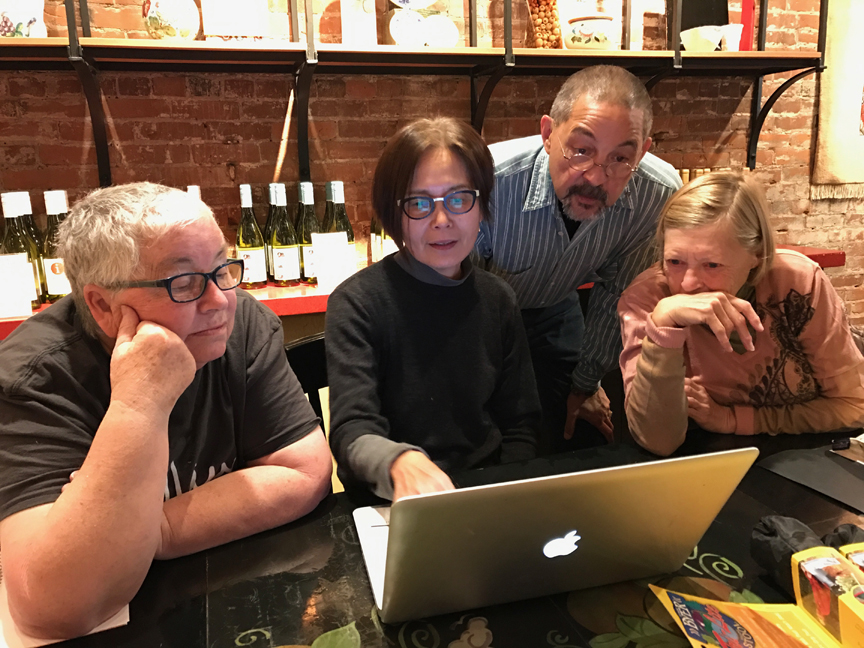 And then Satoko topped off the meeting by showing her PowerPoint presentation of the Italy sketch trip in Sept. 2016.  Let's go again!