Emerald Art Center, 500 Main, Springfield, OR
We were invited to hang a show of our work to help others visualize the joy of sketching, and the group didn't hesitate to pull it together despite weather woes. The show will be up Jan. 10- Feb. 4, but our opening reception is Friday, Jan. 13, 7:30-8:30 – join us!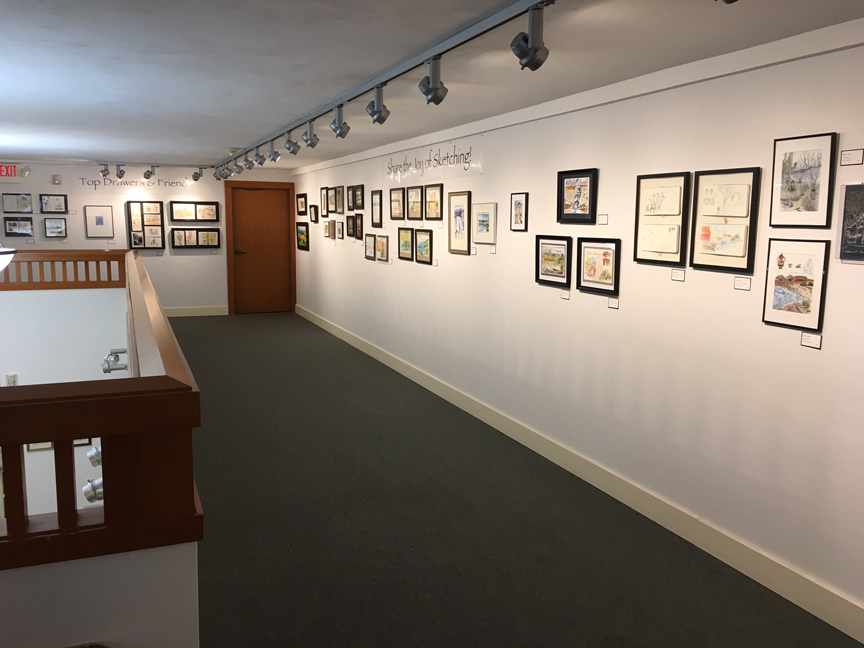 Here's an overview shot of how the show appears in the upper gallery at the Emerald Art Center.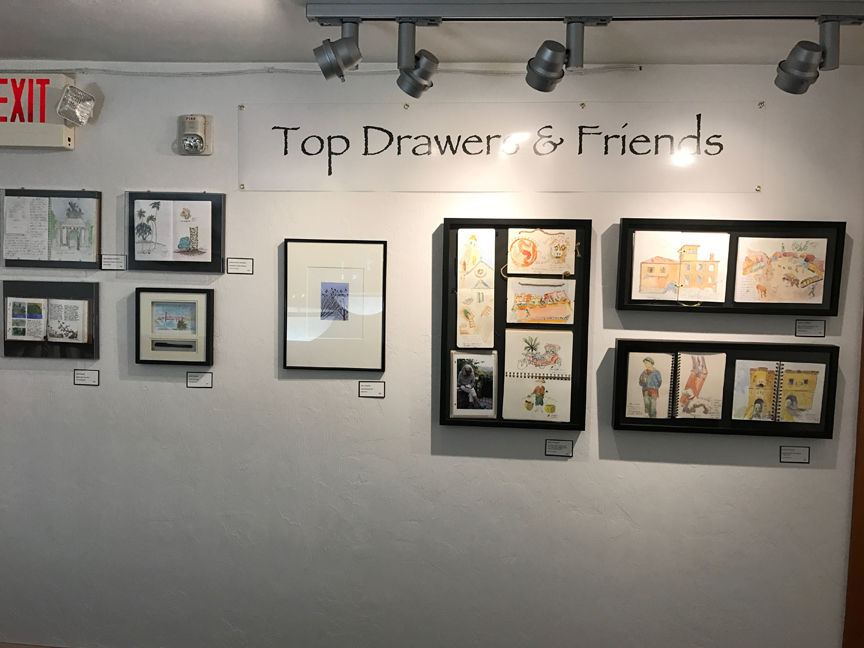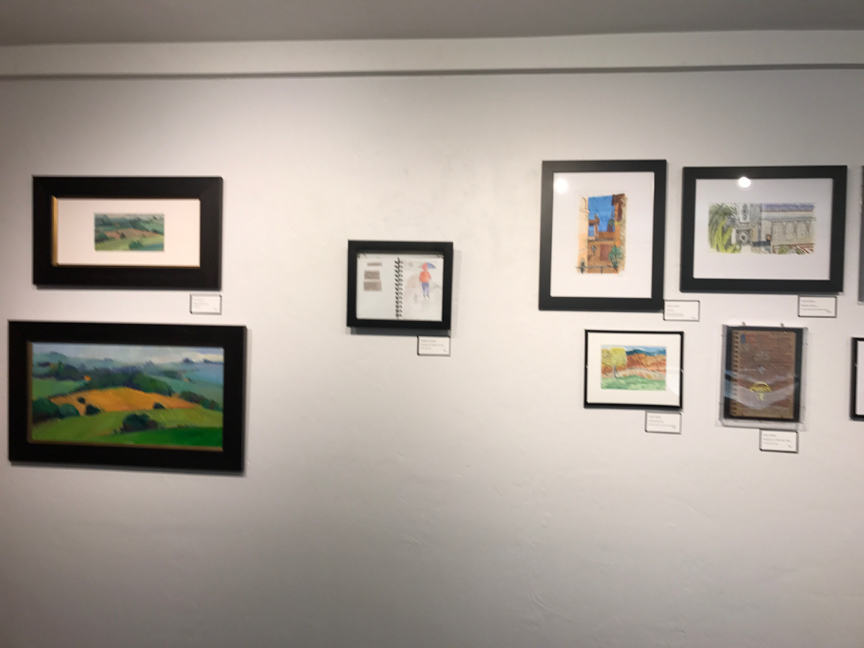 Artists showing work  on these walls are: Jane Harrison, Anne Bonine, Erik Johnson, Joby Patterson, Patti McNutt, Barbara Sommers, Hugh Larkin;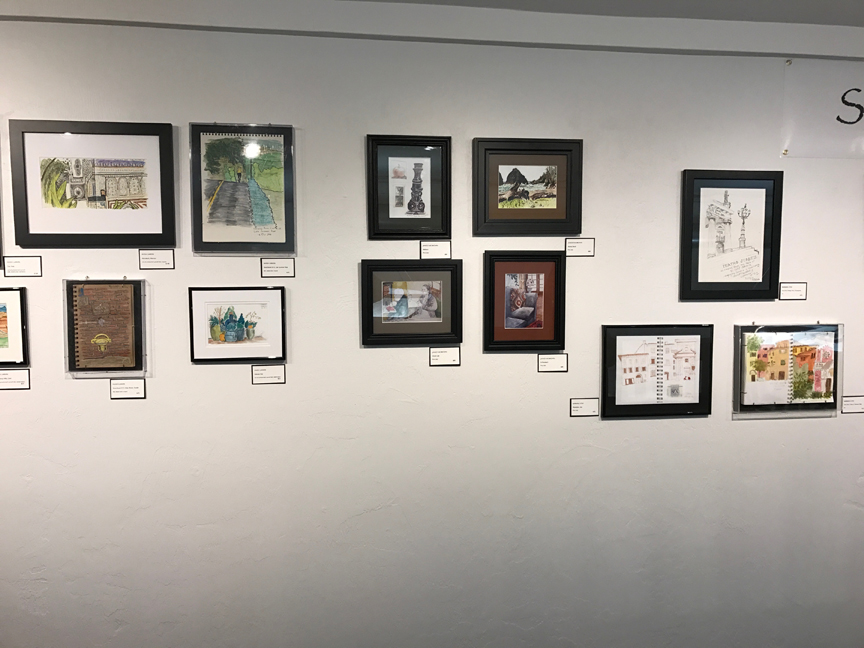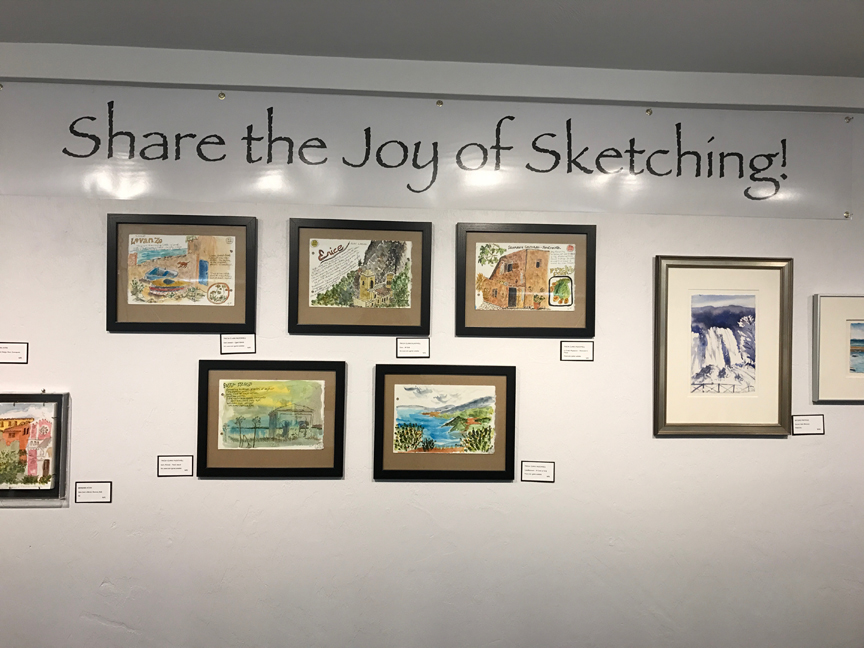 Hugh Larkin,  Jan Brown, Barbara Aten, Tricia Clark-McDowell, Satoko Motouji;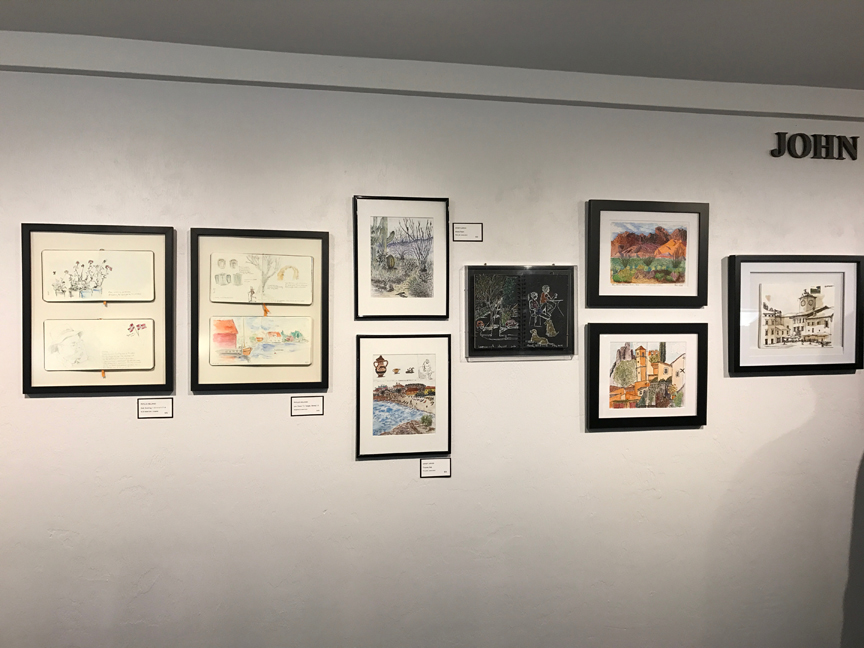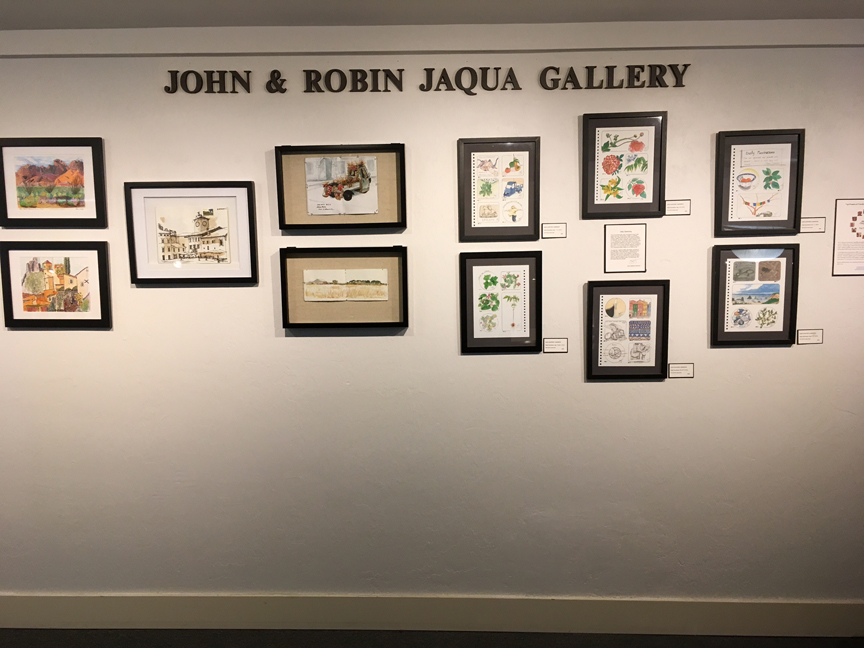 Phyllis Helland, Sandy Larkin, Ken O'Connell, Jane Harrison.  Also included in the show but not pictured here is Penny McAvoy.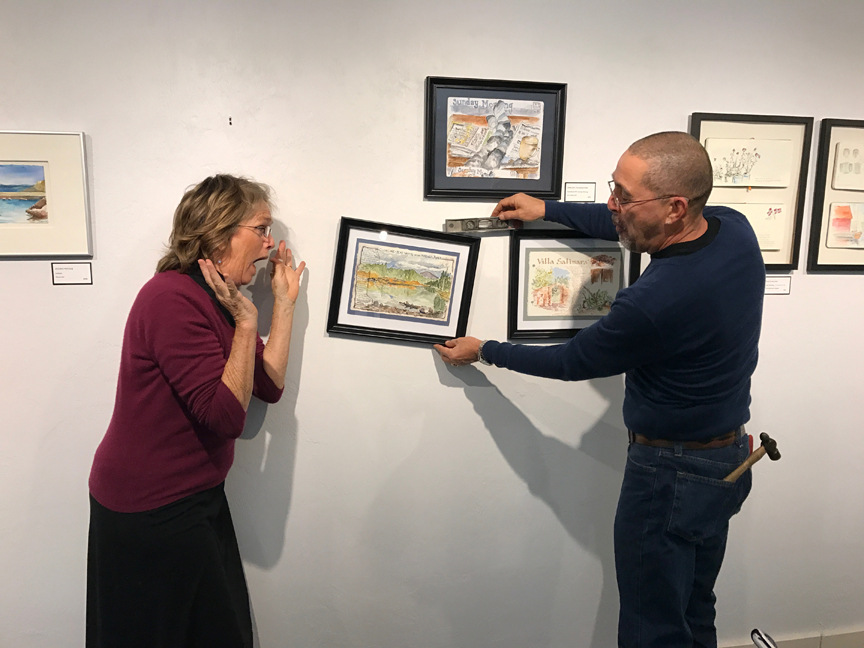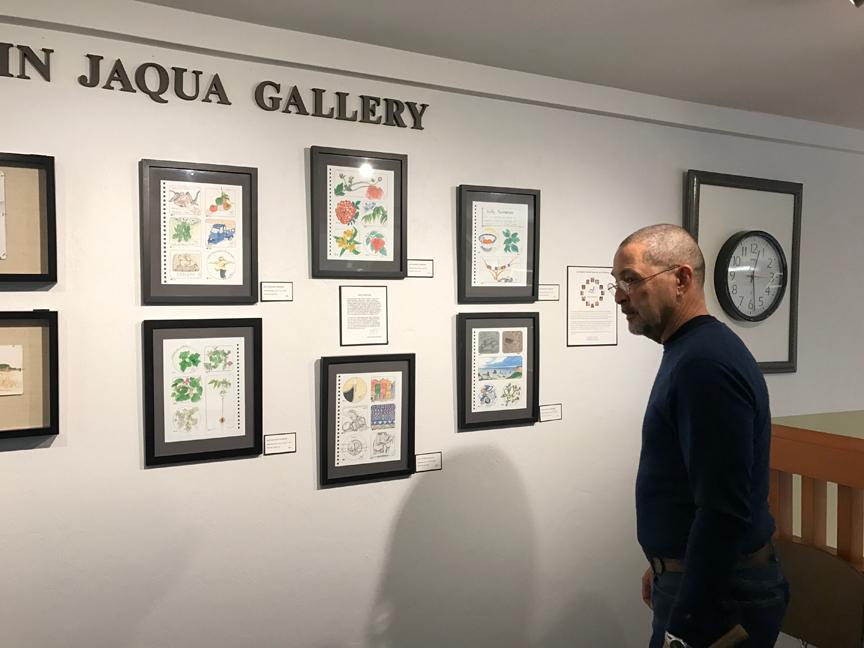 Penelope gives some feedback to Hugh, our master hanger, on how level the pieces are, then Hugh steps back to admire the show.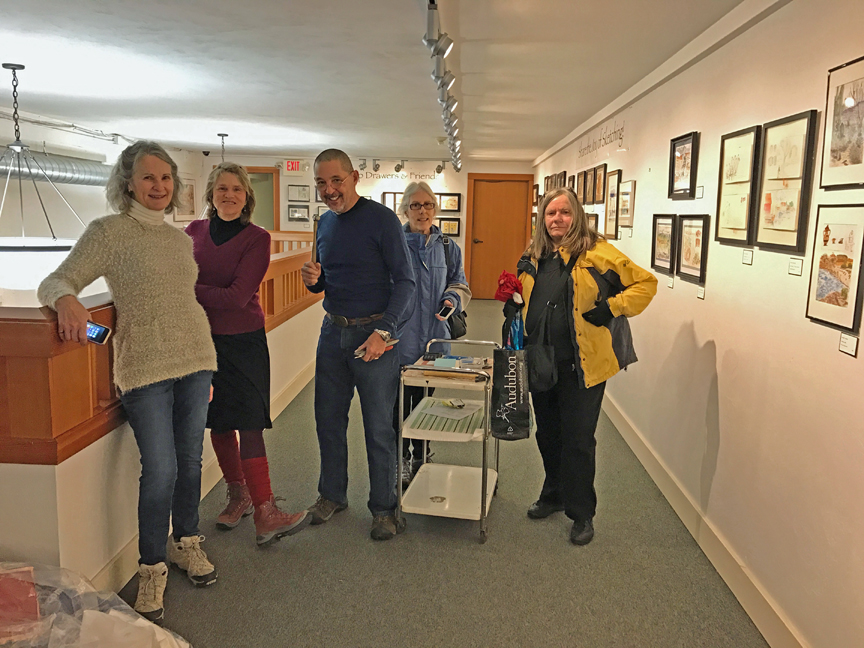 Happy sketch hangers: Sandy Larkin, Penelope Youngfeather, Hugh Larkin, Barb Sommers, Jan Brown. Not shown here but helping out with the labeling, glass cleaning, frame straightening and general enthusiam were Ken O'Connell, Penny McAvoy, & Jane Harrison.
Come see our show!