Emerald Art Center, 500 Main, Springfield, OR
The opening reception of our sketch show – thirteen sketch artists showing work from the sketchbooks, and sometimes the sketchbooks themselves!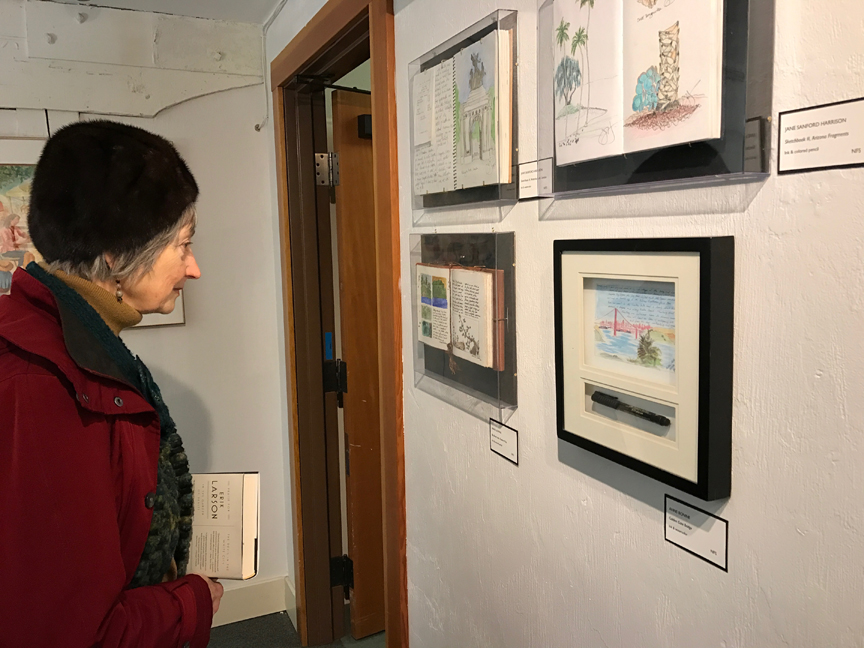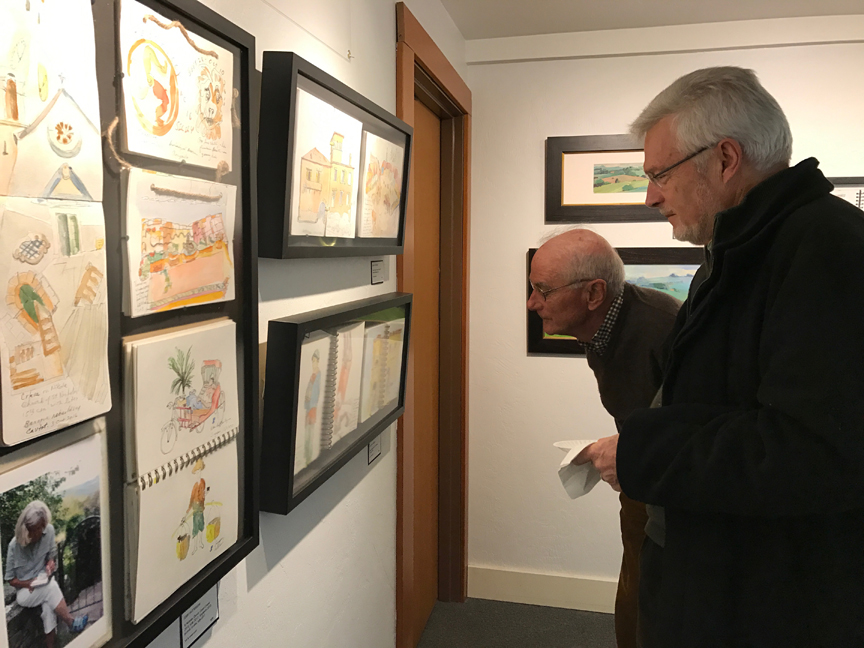 Heidi looks at Anne Bonine's and Jane's sketchbooks, while Paul and Jim look at the three shadowboxes full of Joby's work.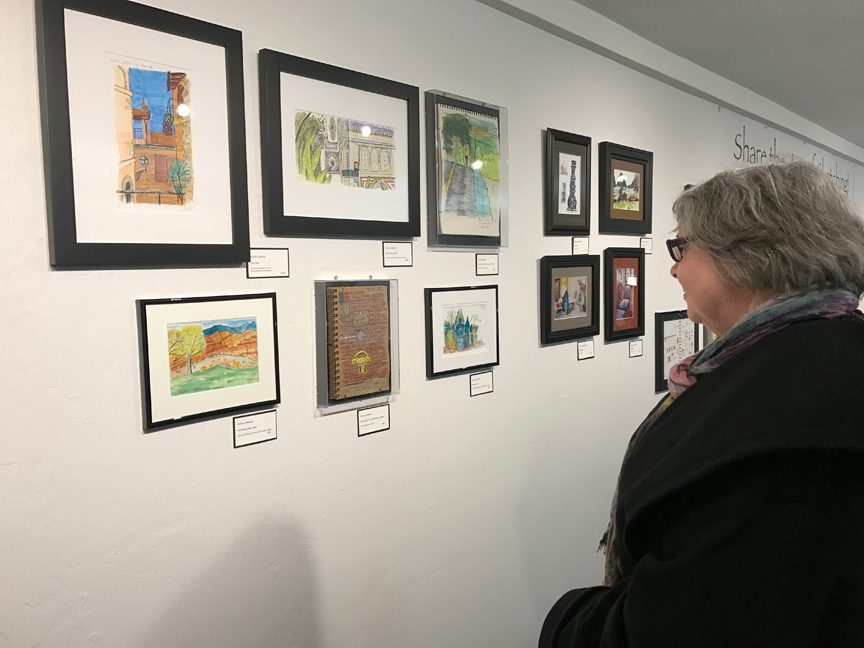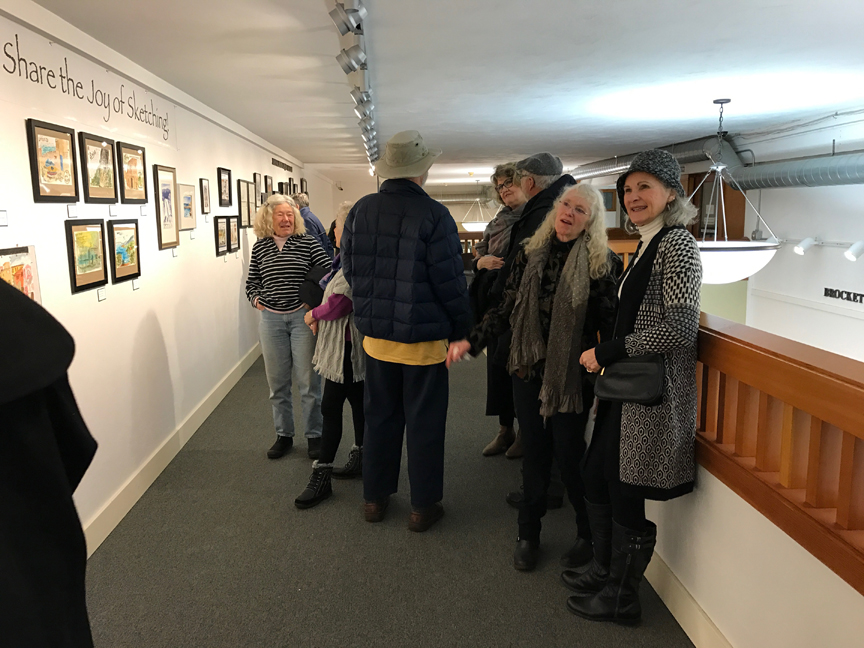 Phoebe, who took an online course with Jane, says she can hardly wait to get back to sketching.  Joby, Barb A, Erik, Cathy & Ken, Tricia and Sandy, all enjoyed seeing the variety of sketches displayed.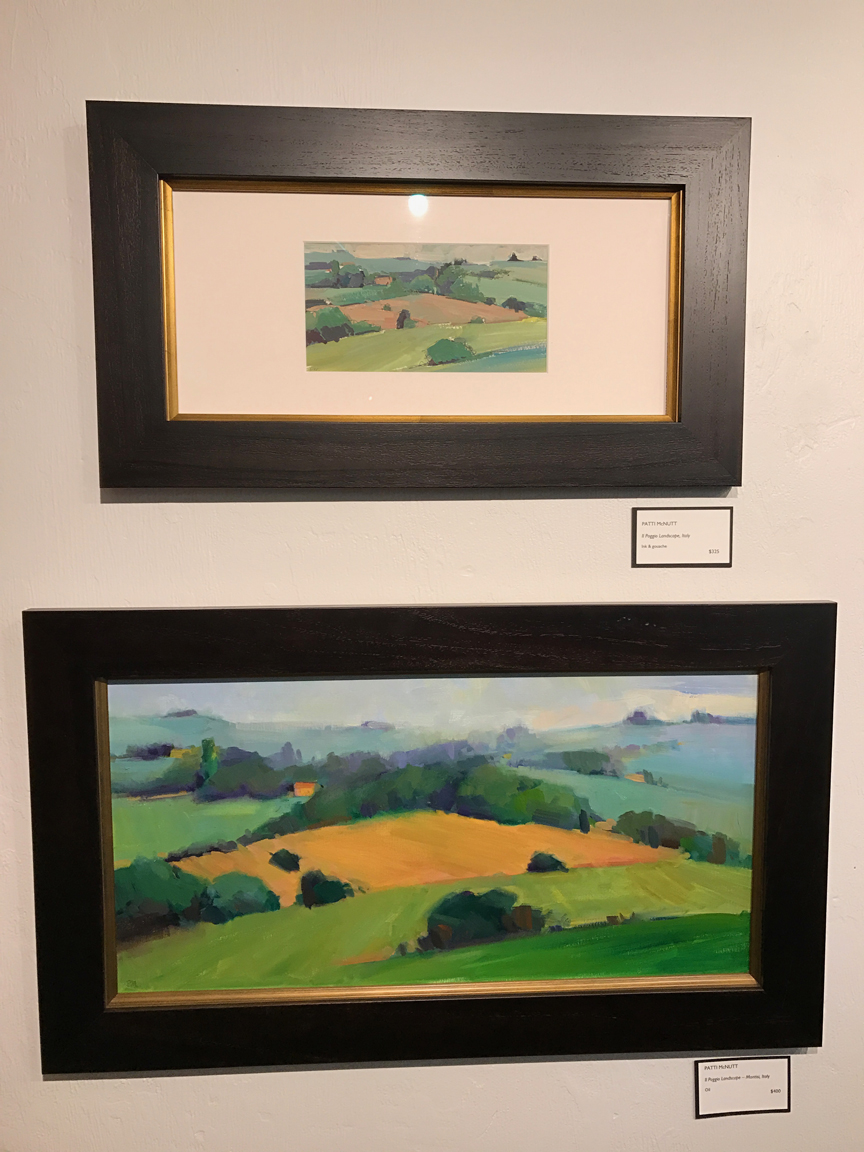 It was a special treat to have Patti McNutt display her gouache & ink sketch from Italy along with her follow up oil done back at home.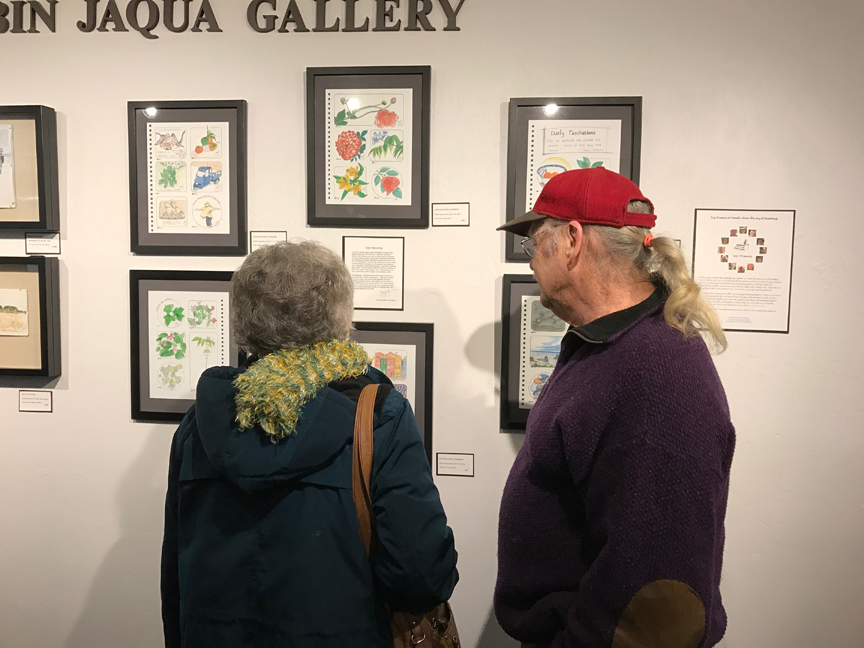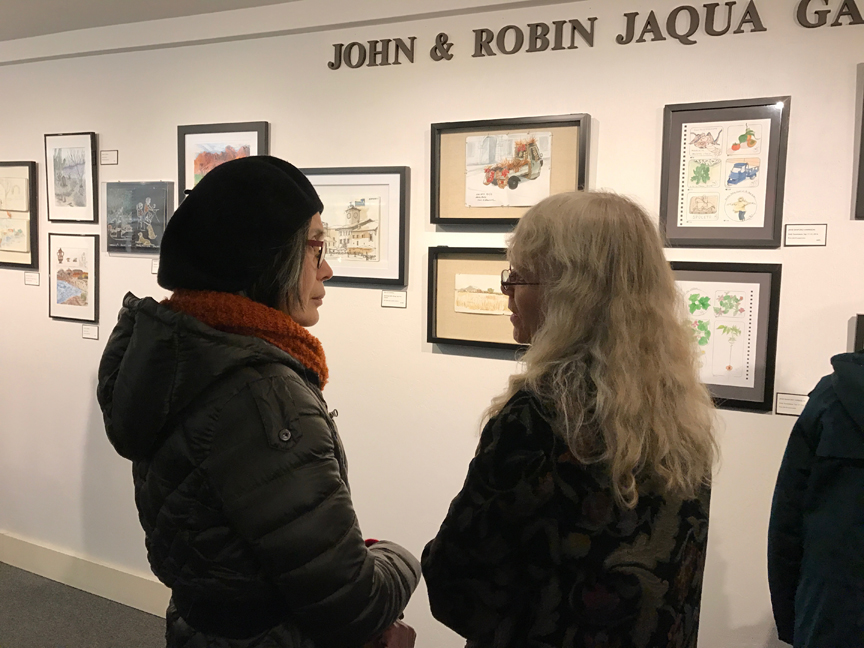 Cheryl & Robert take a closer look at Jane's selection of daily sketches. Satoko and Tricia chat in front of Sandy's & Ken's sketches.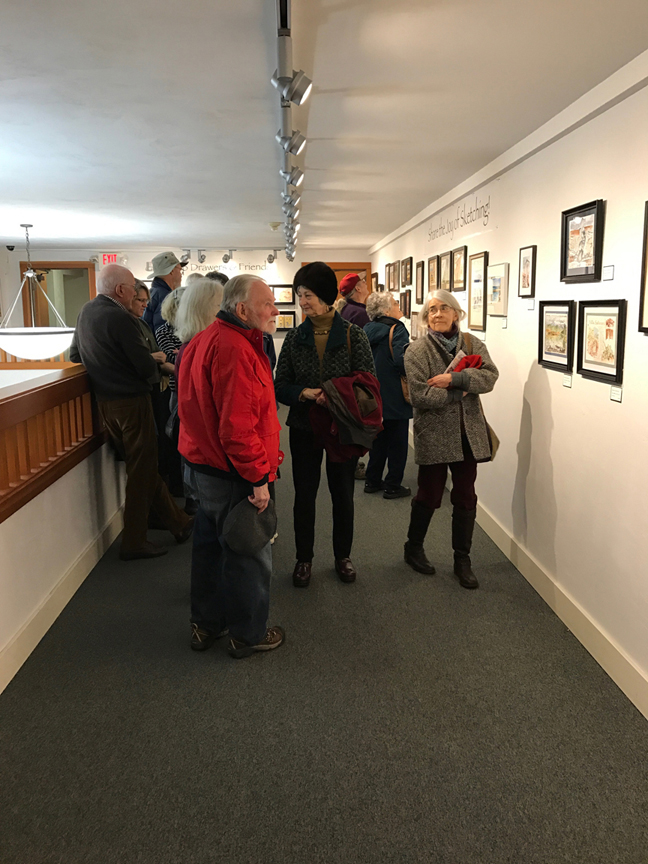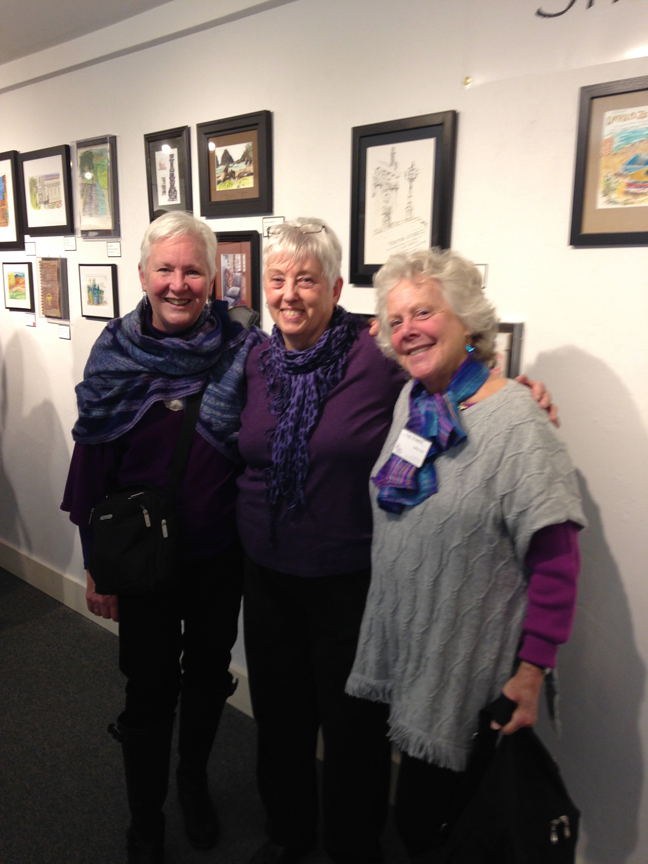 The most welcome comment of the night (right after "I want to buy that one, " said about three pieces!) was "I want to start sketching."
No wonder sketchers Phyllis, Jane, & Barb A were so happy!