5th St. Market, Eugene, OR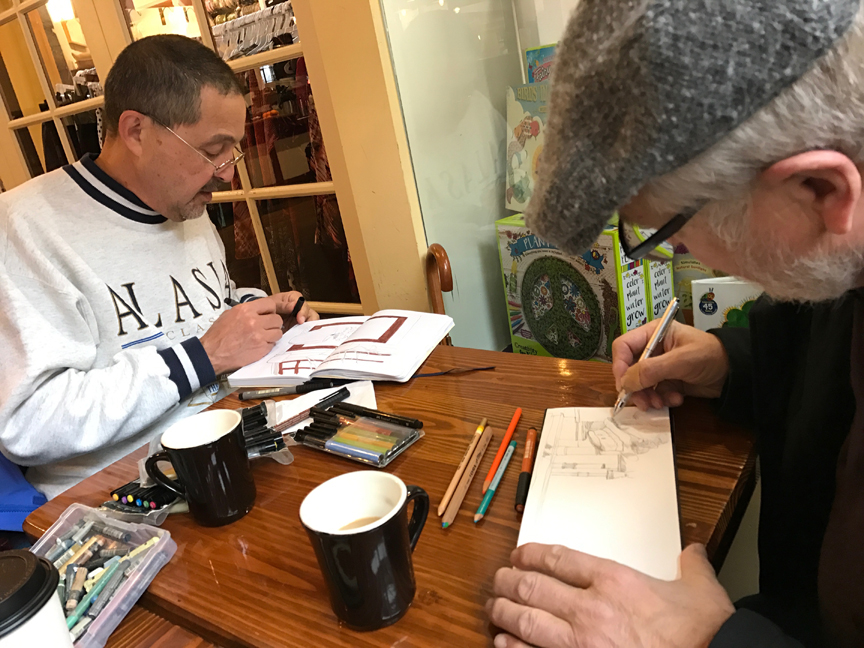 Hugh and Ken don't let coffee consumption interfere. Go guys!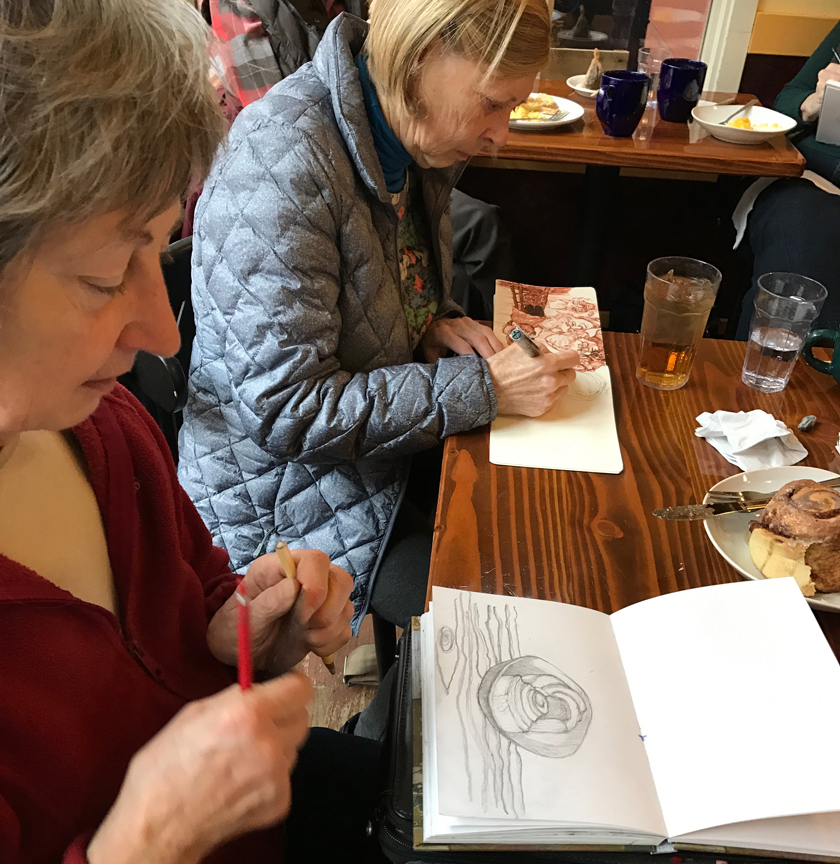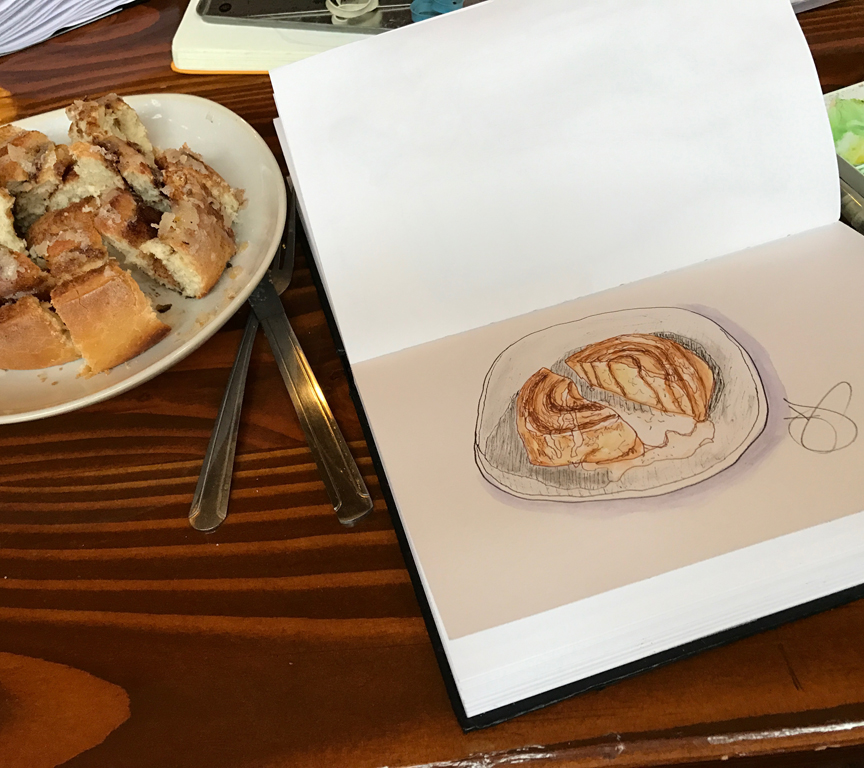 Heidi and Jane both sketched the fabulous cinnamon rolls, prior to deconstruction, and Barb Sh starts a new page in her sketchbook.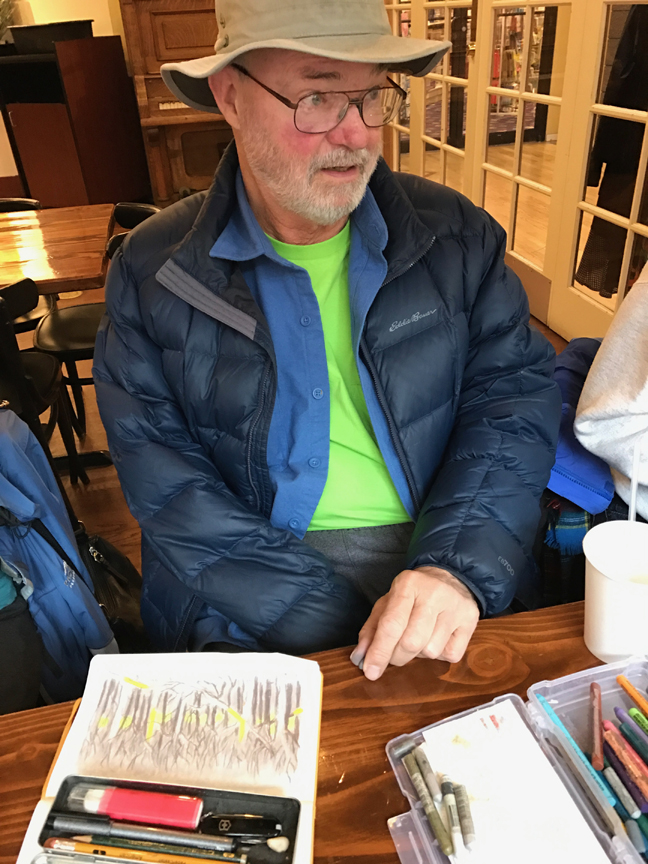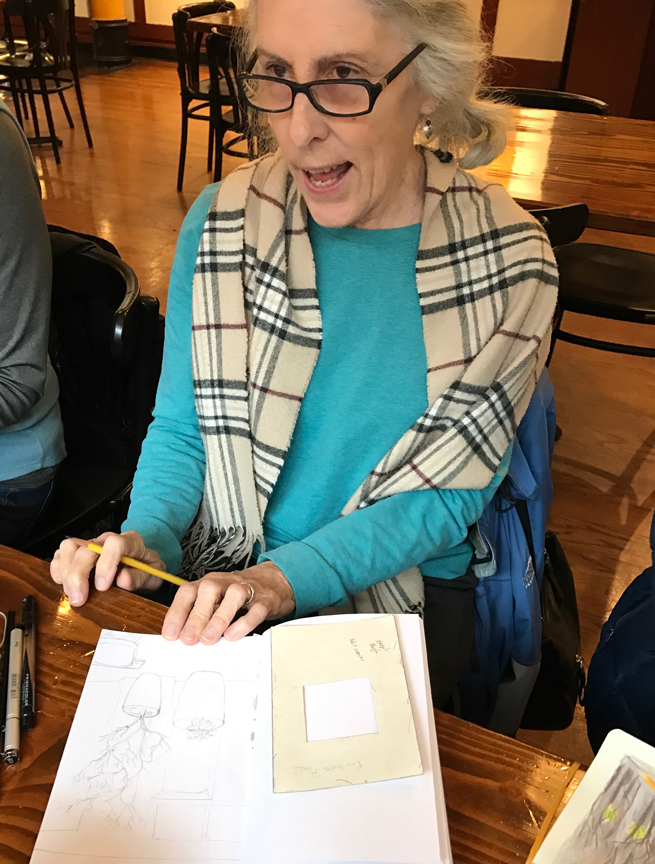 Erik works on a wooded scene, while Barb So chats about the scene out the window – good advice is always available at our meetings.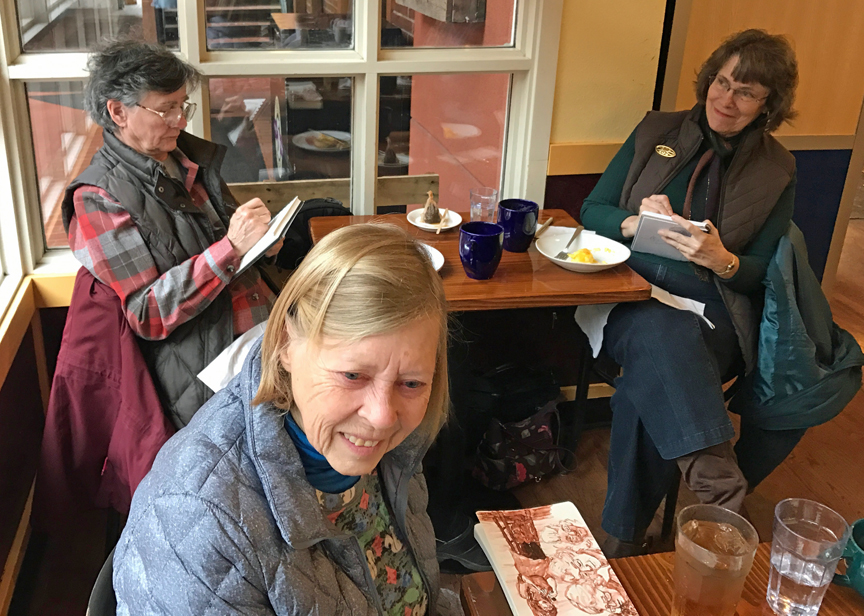 Leelan Swanson, a sketcher for 50 years & new to Eugene, joined us for the first time – here with Barb Sh and Bev, all sketching away!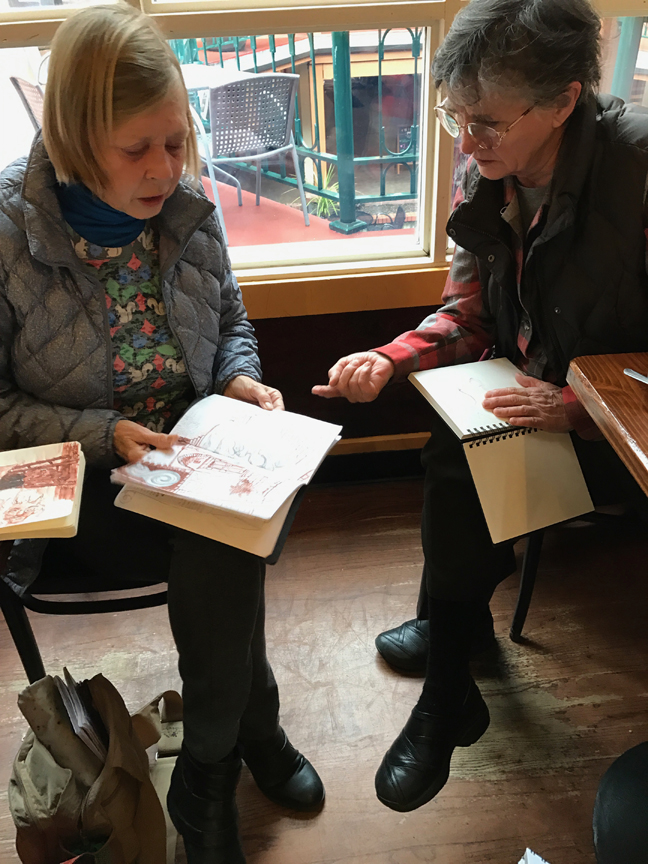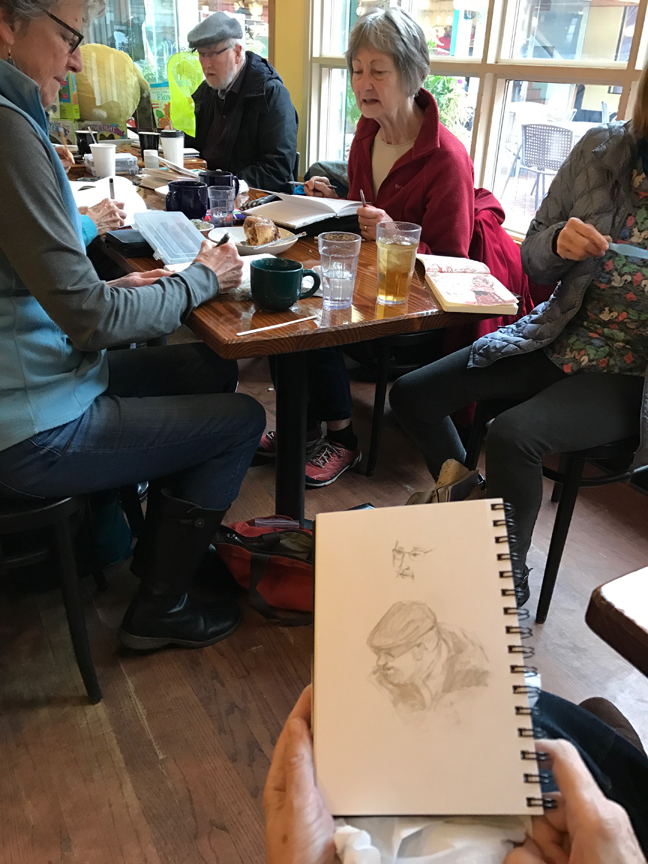 Barb Sh & Leelan enjoyed sharing sketchbooks, while Bev sketched a favorite model of ours: Ken O'Connell & signature cap.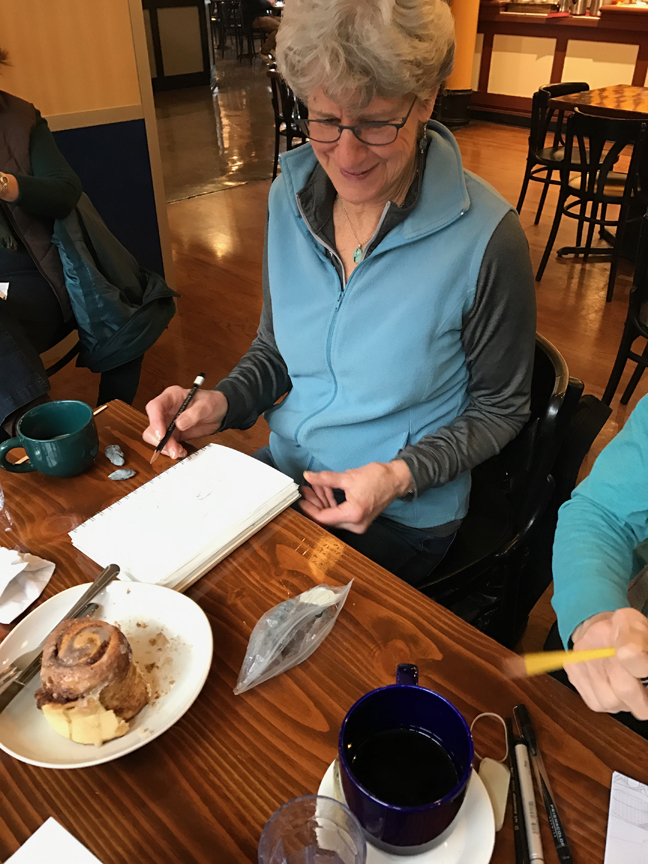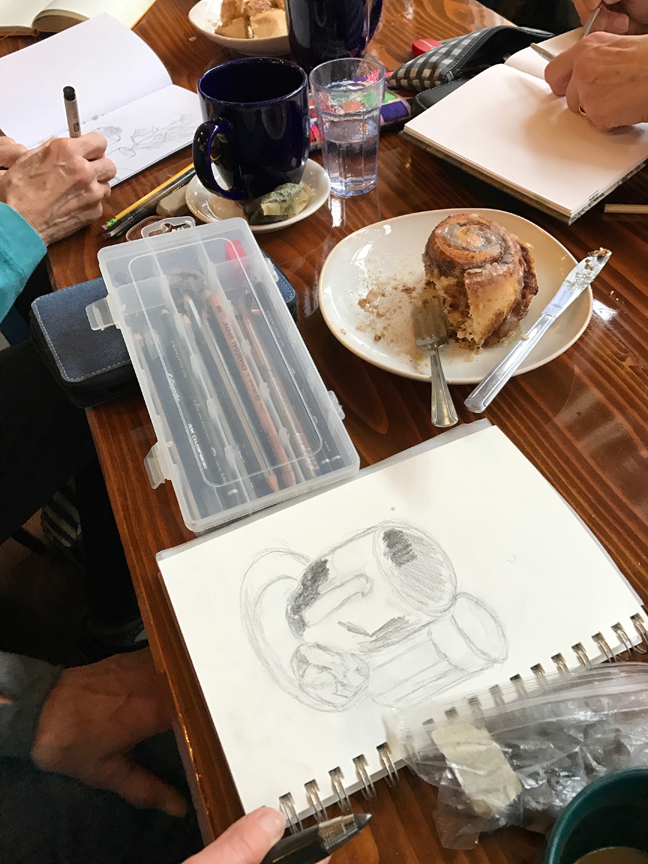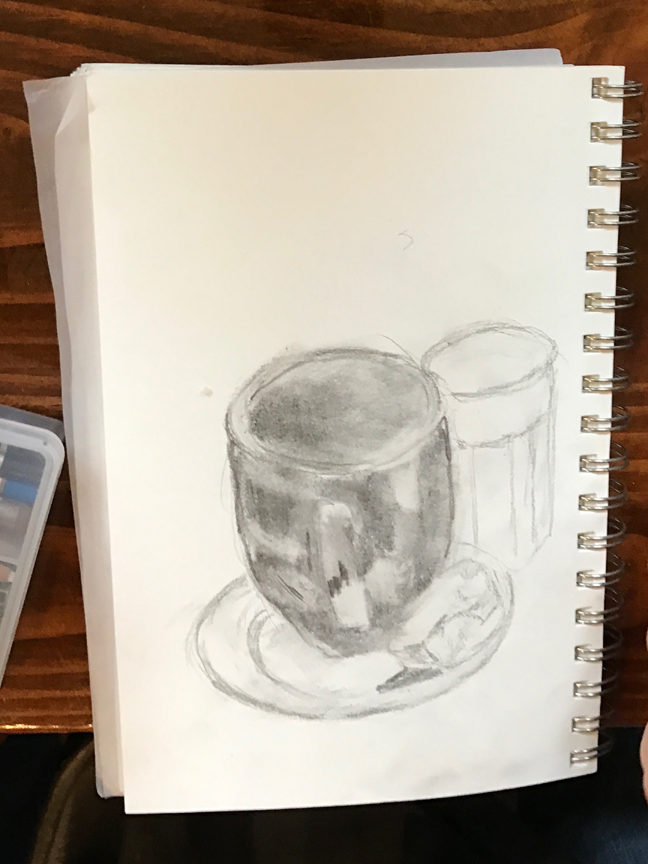 Penny wavered about what to draw, and settled on the challenge of capturing the light reflected on the dark blue coffee cup – wow!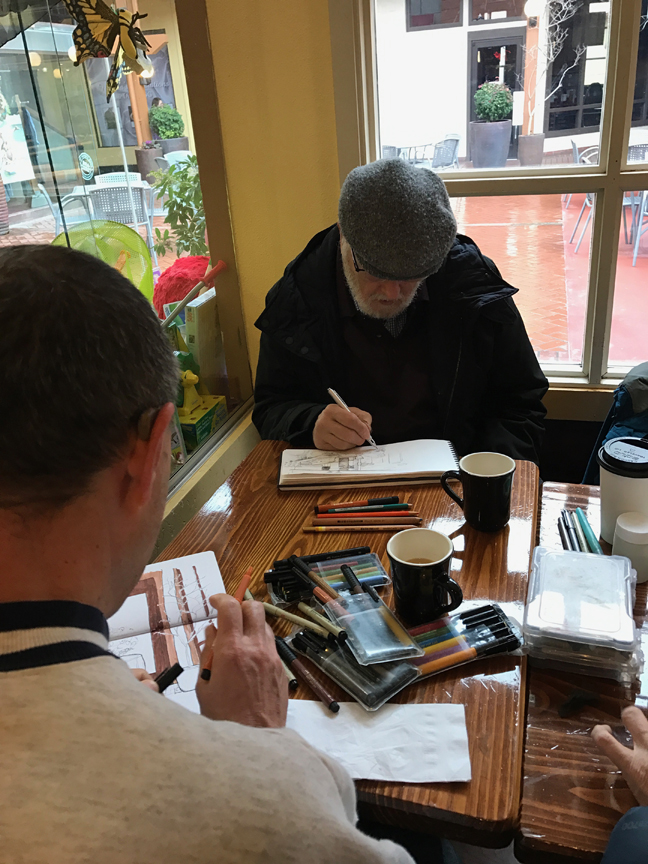 If you look over Ken's shoulder out the window, you can see what Hugh is sketching – the potted plants framed by windows.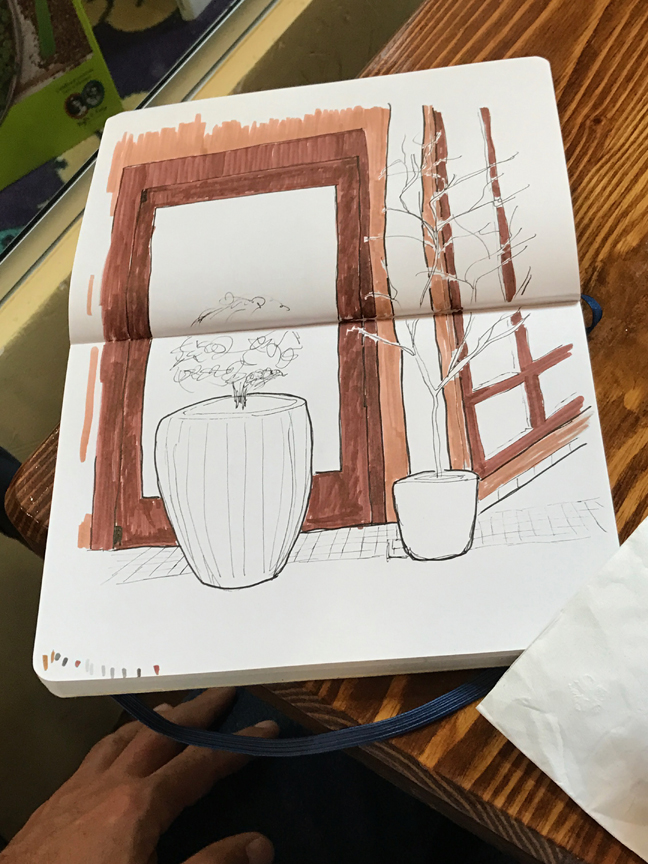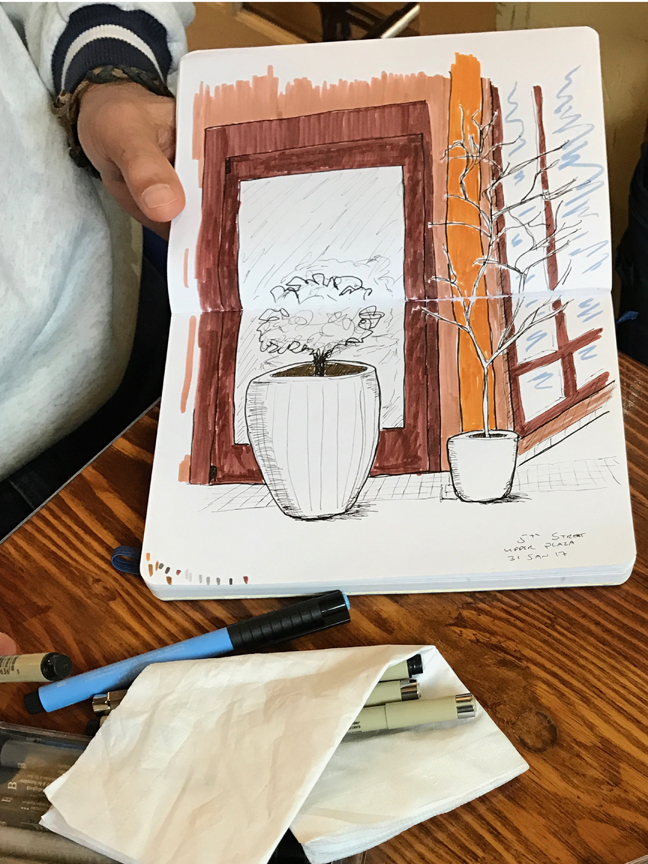 Here's how Hugh's sketch developed – color makes a difference!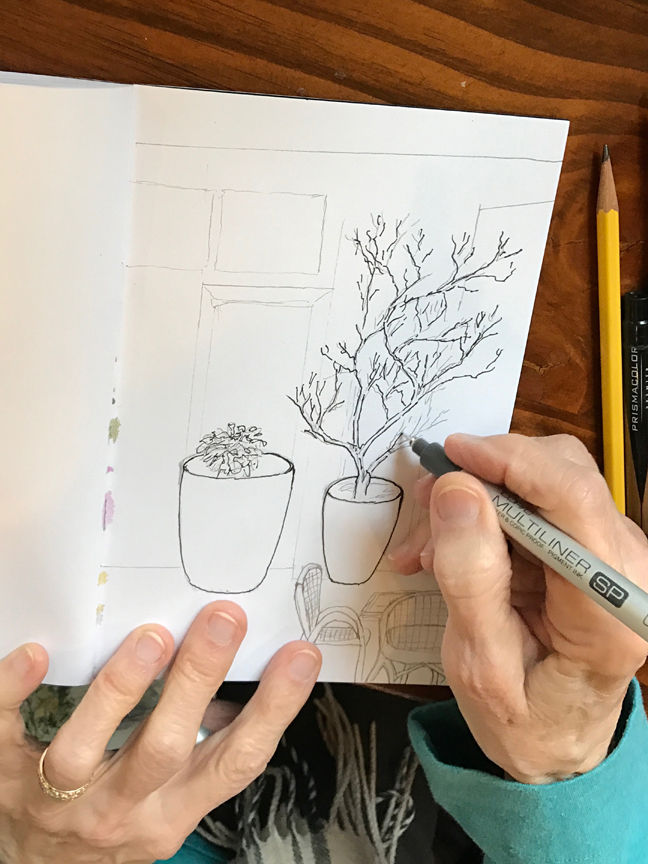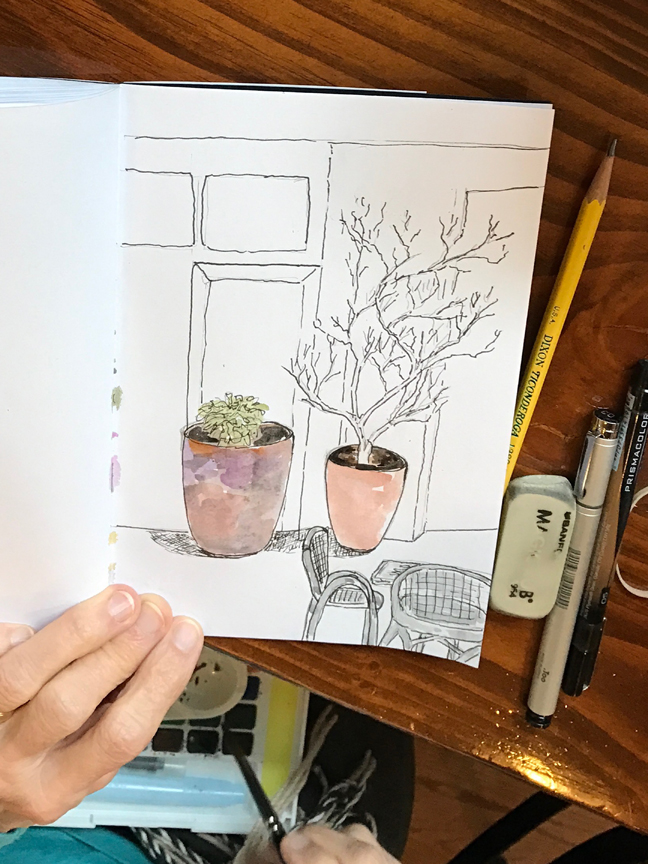 Barb So was sketching the same view, but with different effects.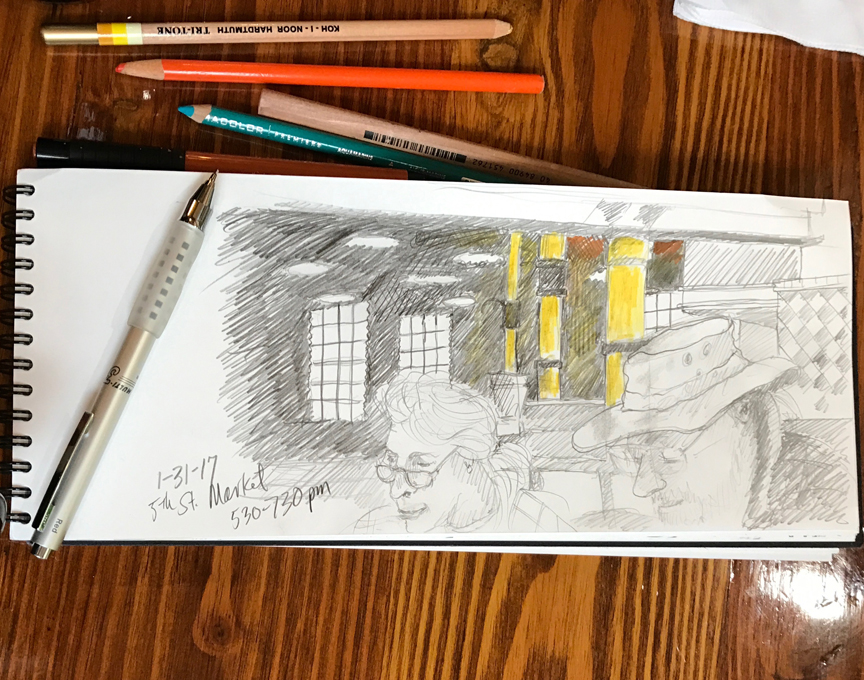 Ken was looking the other way across the room – he said he was trying to capture the vastness of the space,  with Barb & Erik in the foreground. His sketch is an example of his oft made statement, "go darker" and of carefully selected color placement.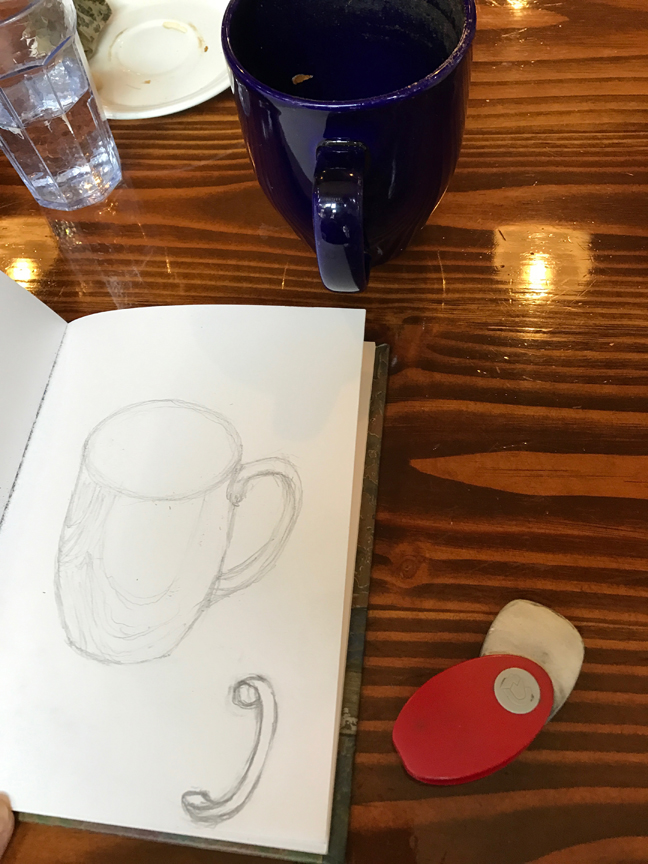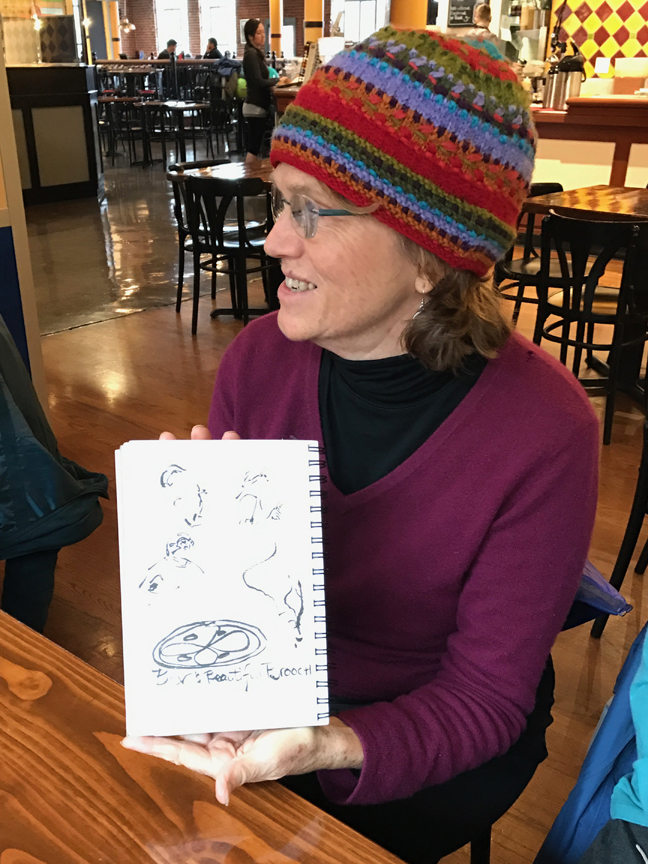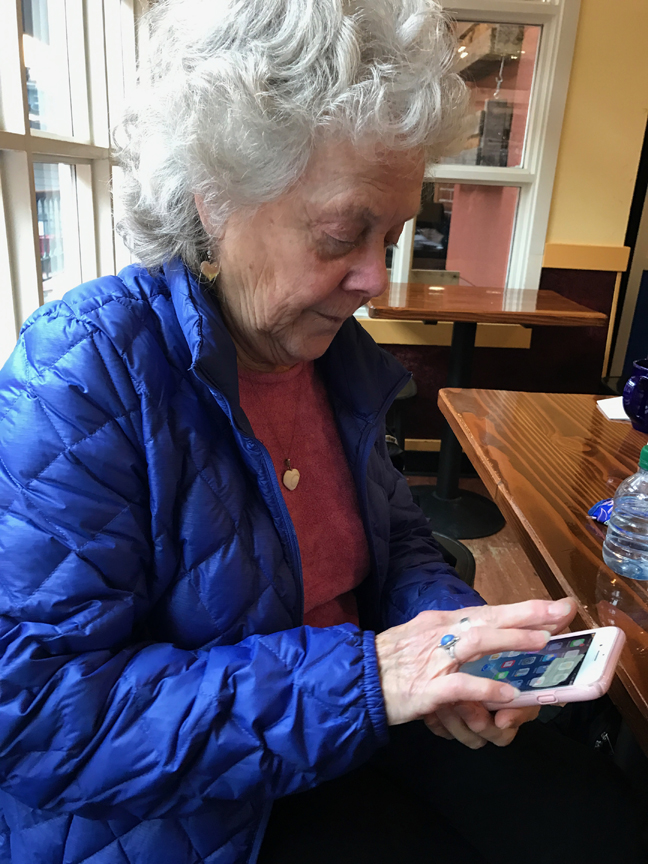 Heidi got us into a discussion of "foreshortening" ( Jane's first attempt at getting Siri to tell us turned out to be a hilarious to us description of the use of shortening); Penelope showed sketches from last time; and Barb A was busy getting info on our next show of our sketchbooks at the Obsidians Lodge to honor Anne Bonine.