16 Tons Café, Eugene, Oregon
Our Valentine's Day celebration meant sketching, of course.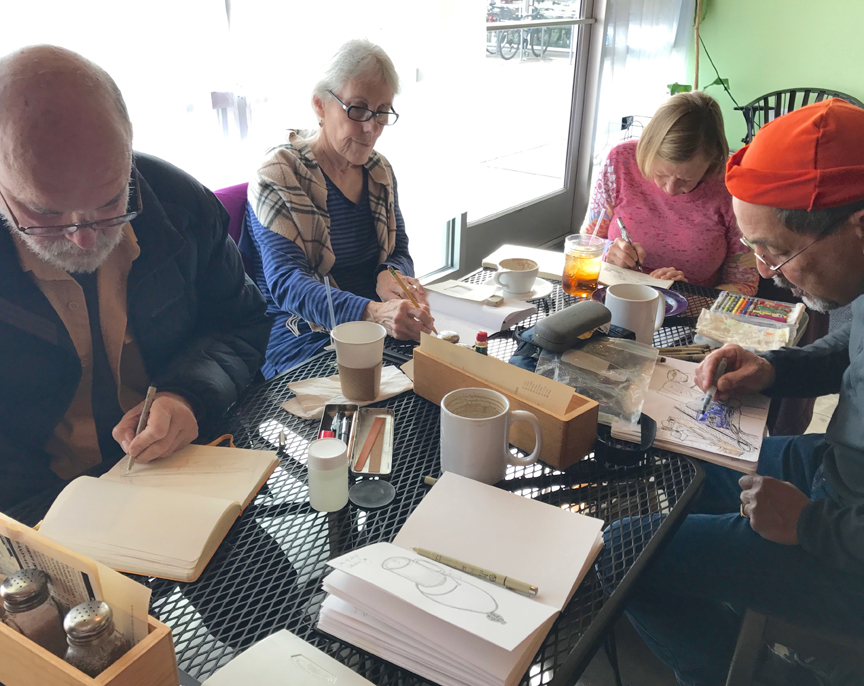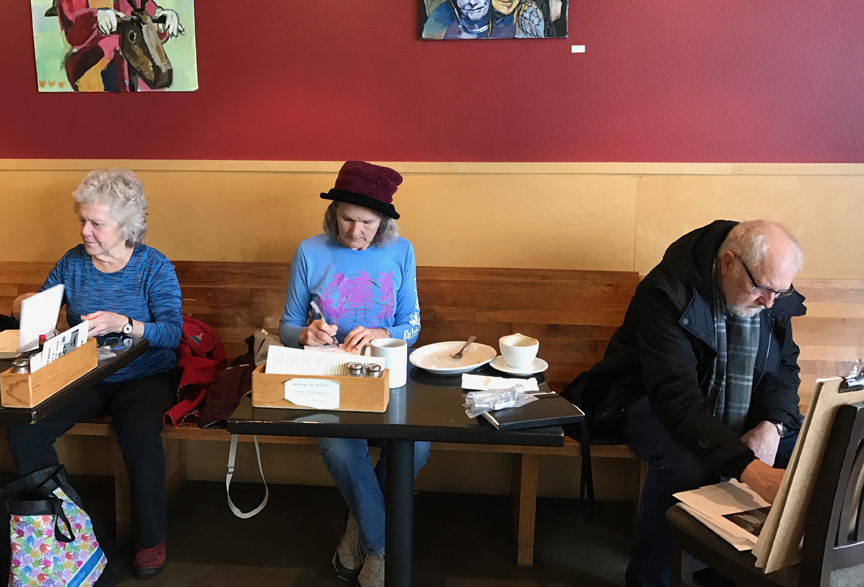 And here we are, hard at it: Erik, Barb So, Barb Sh, Hugh, Barb A, Sandy, & Ken. Bev was up getting goodies, Jane behind the camera.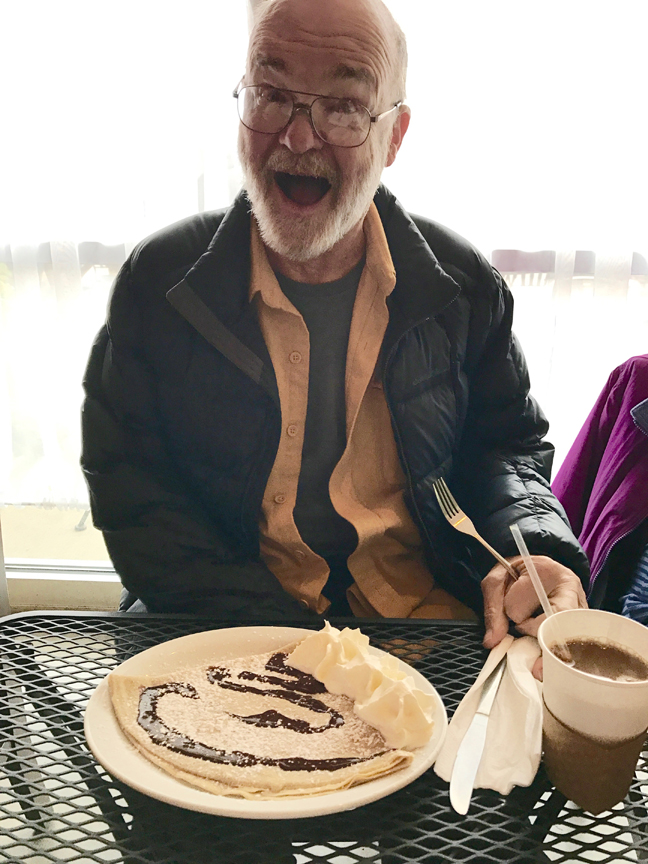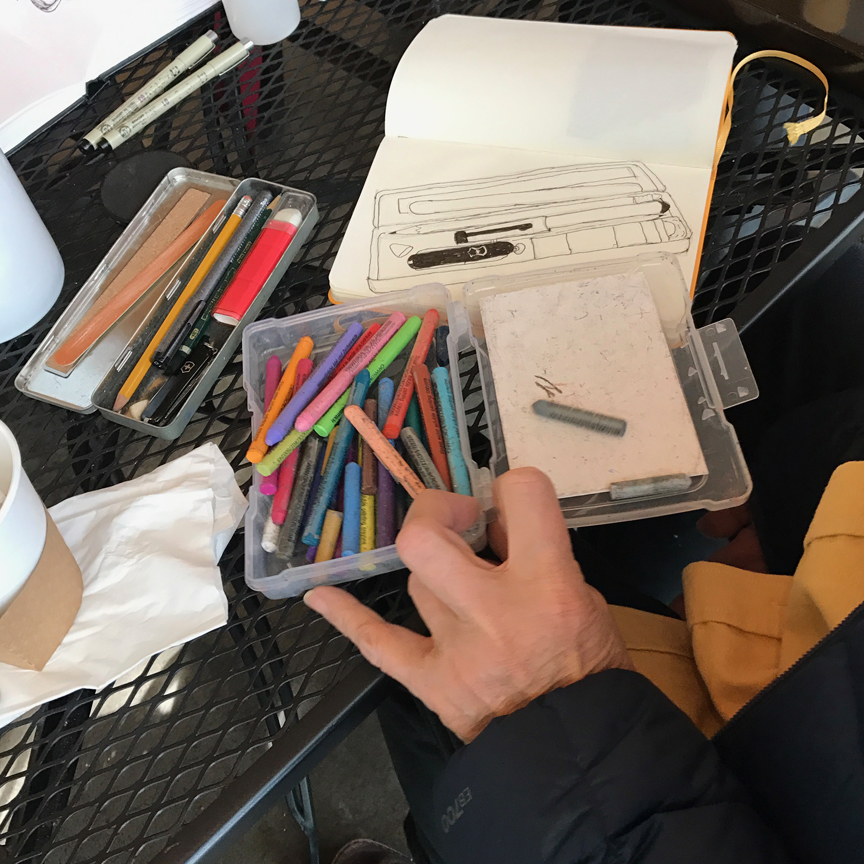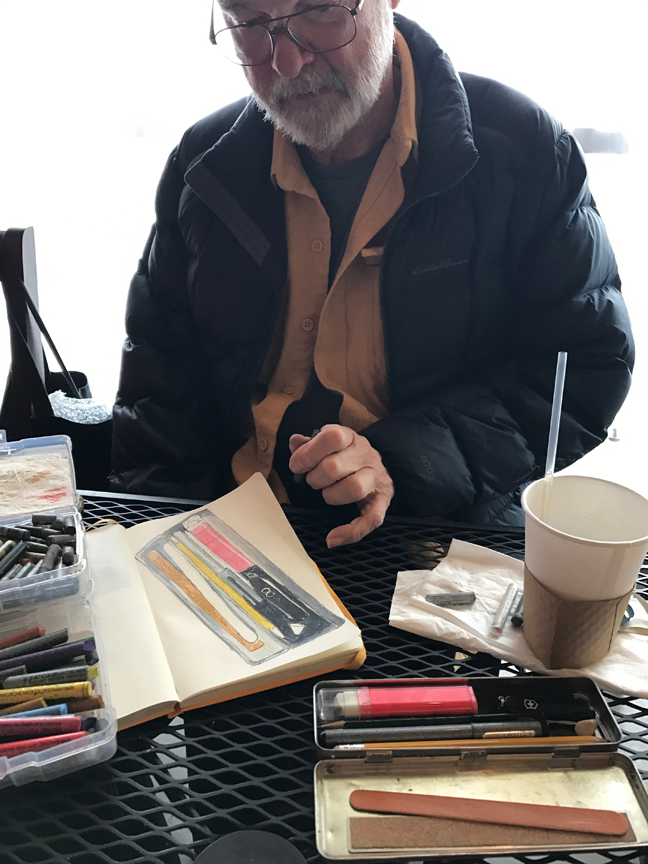 Erik, was stunned by his Choco Caliente Crepe, which didn't last long.  Then he was busy sketching, too, what was left in front of him.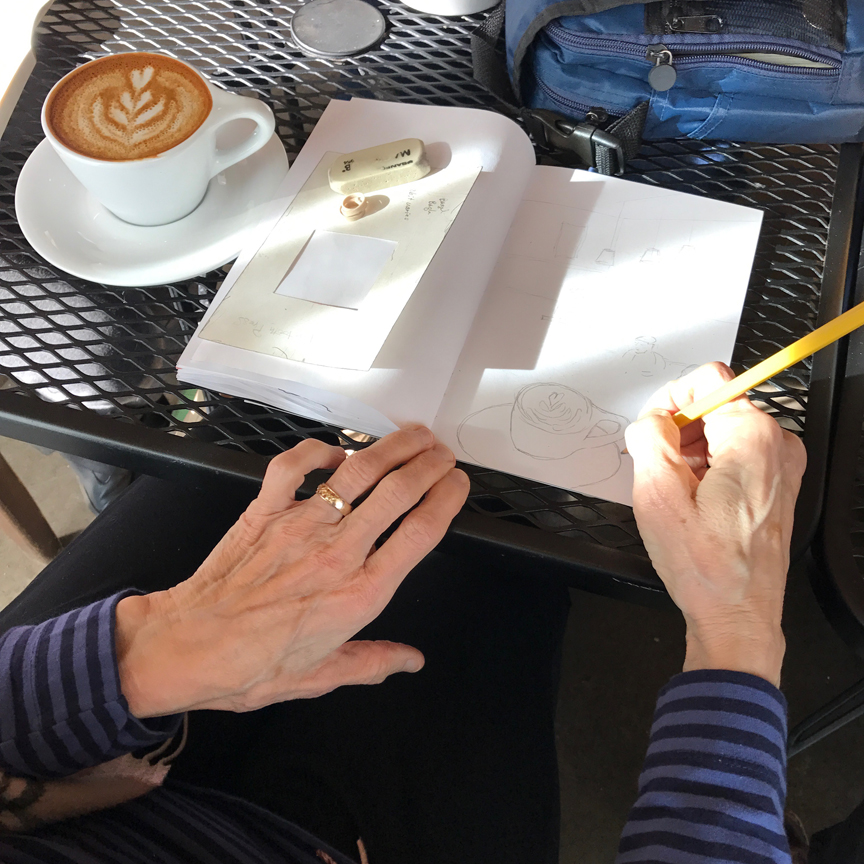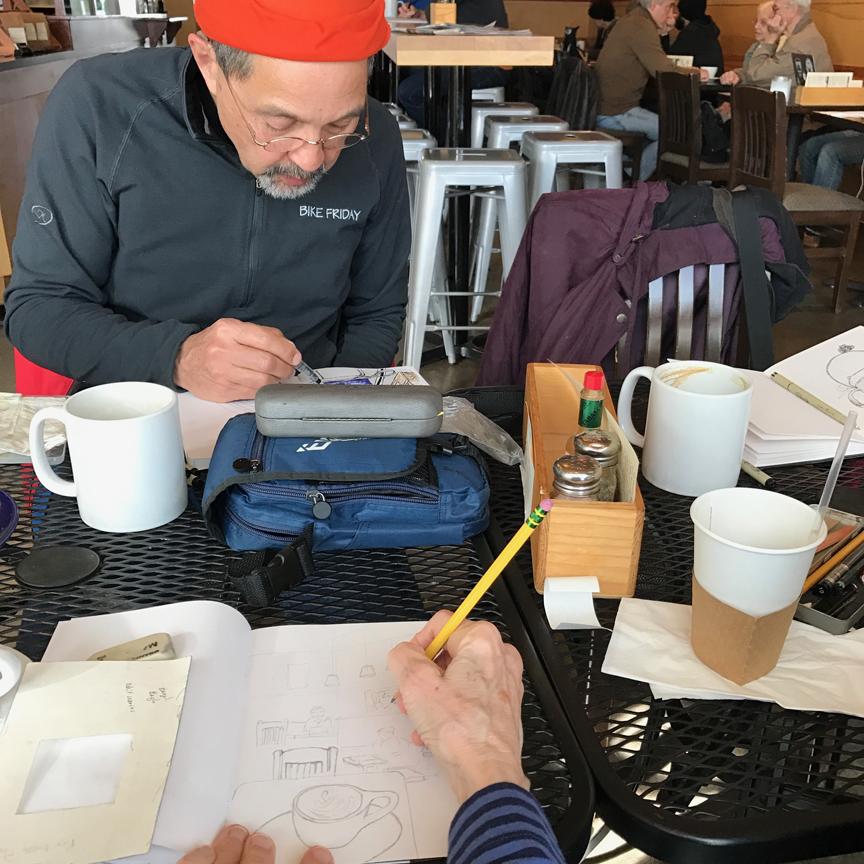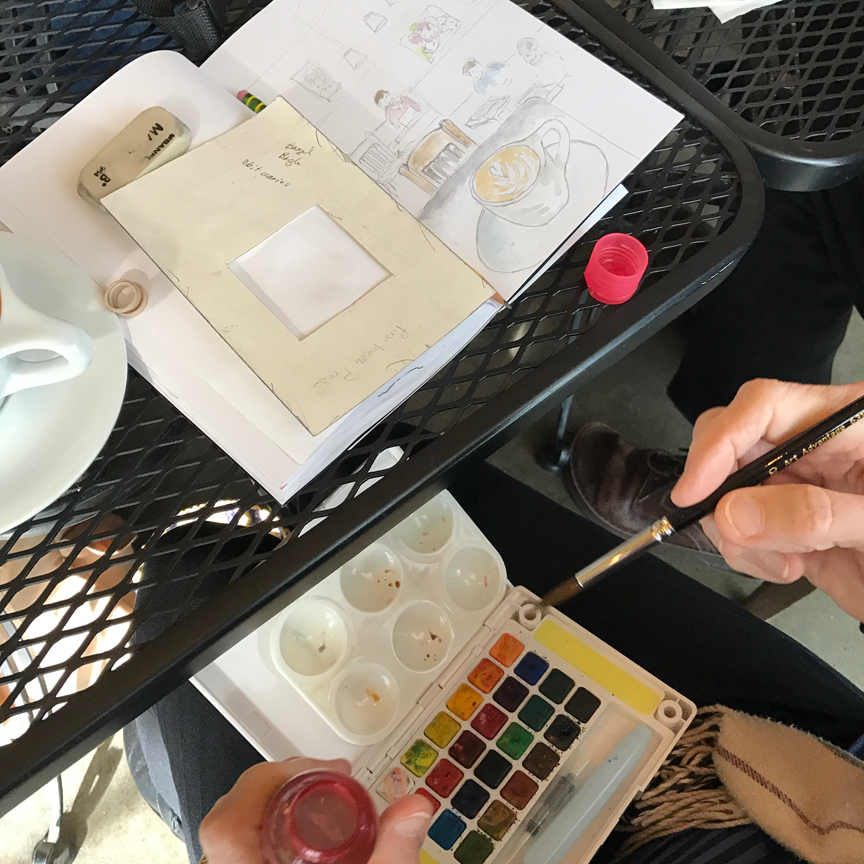 Barb So just had to sketch the series of hearts in her latte, then went on to include the people behind Hugh in the café, then watercolor.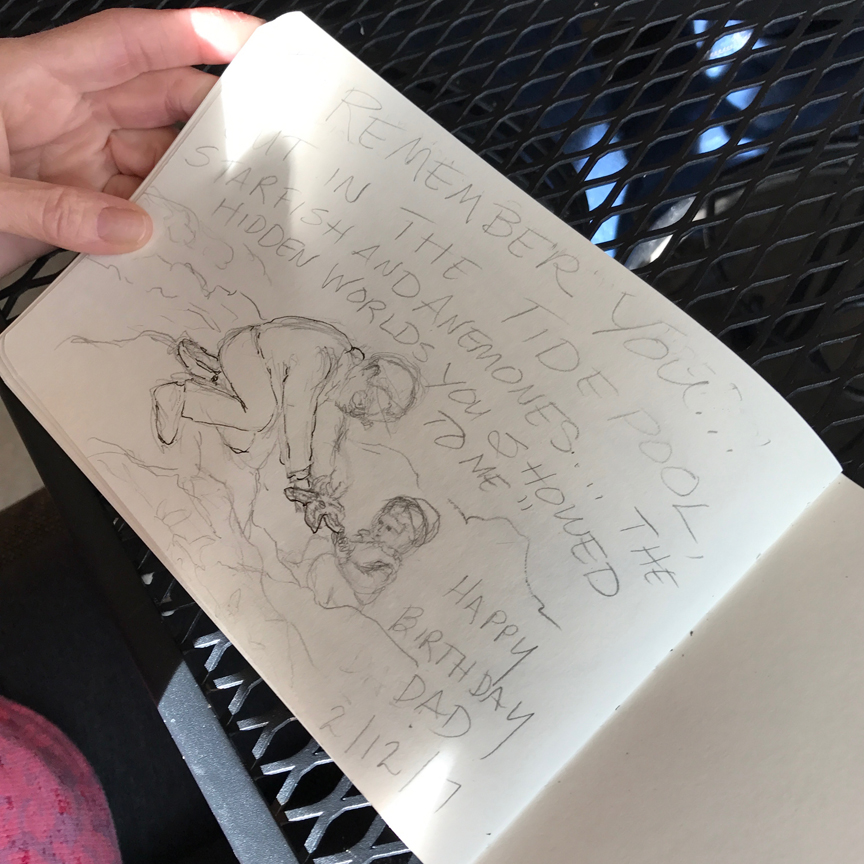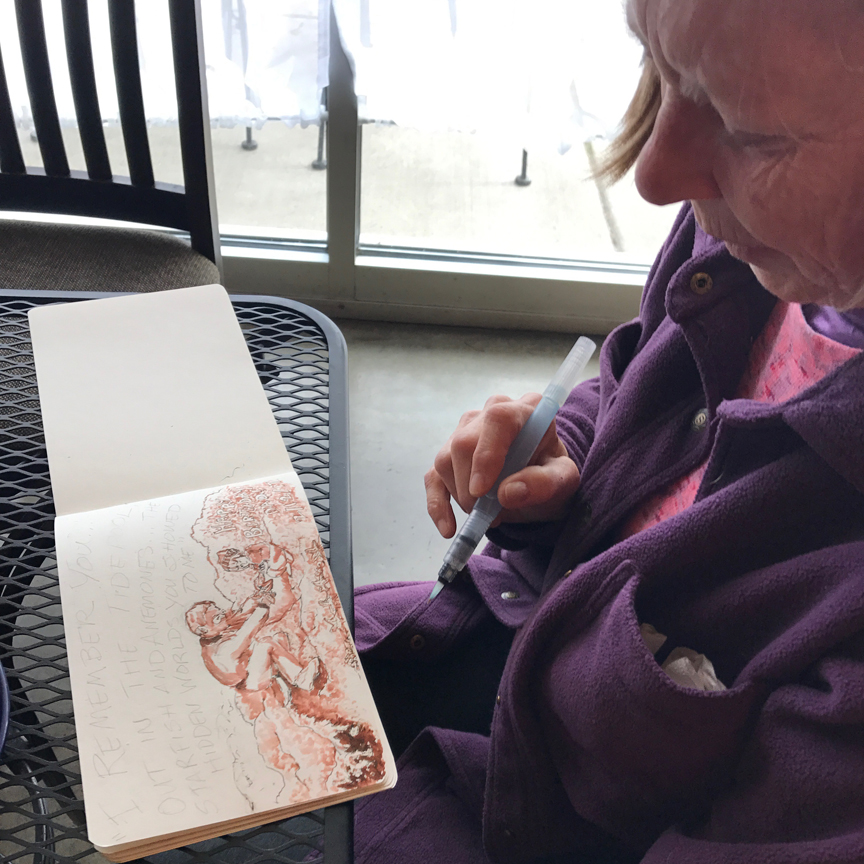 Feb. 14 is Barb Sh's father's birthday, and here's how her annual memory tribute to him developed – sweet memories.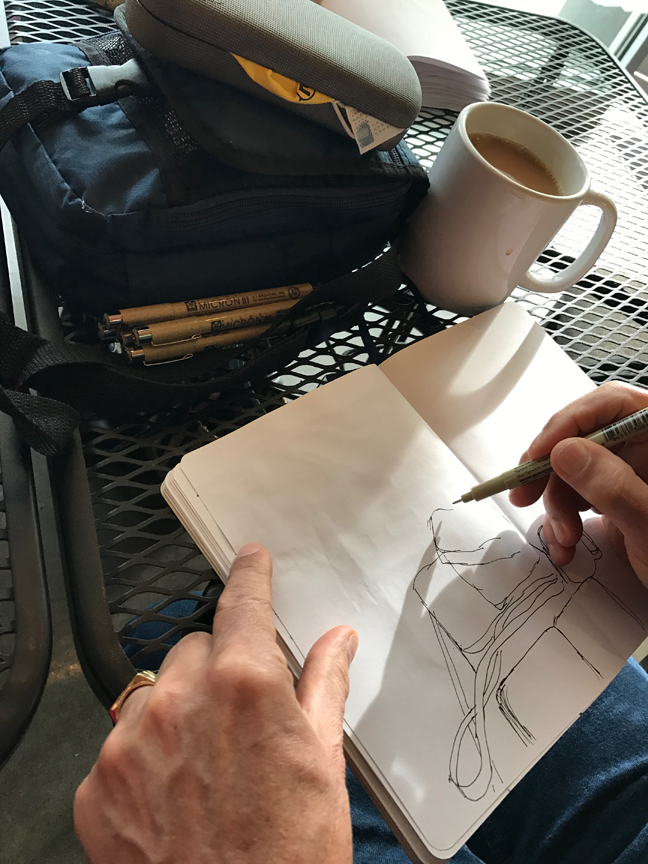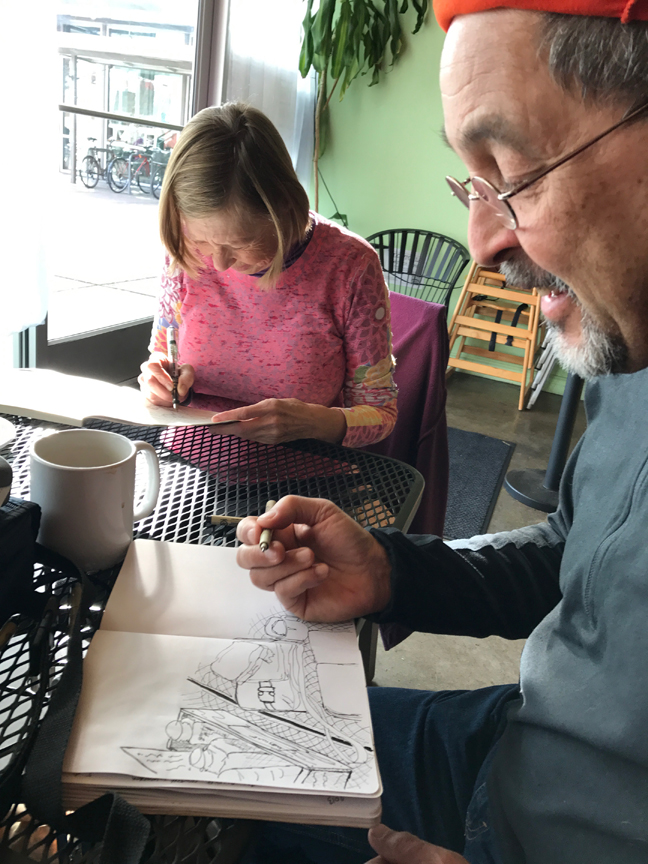 Hugh, next to Barb Sh., drew whatever was in front of him, then decided to add just a bit of color – didn't that turn out great: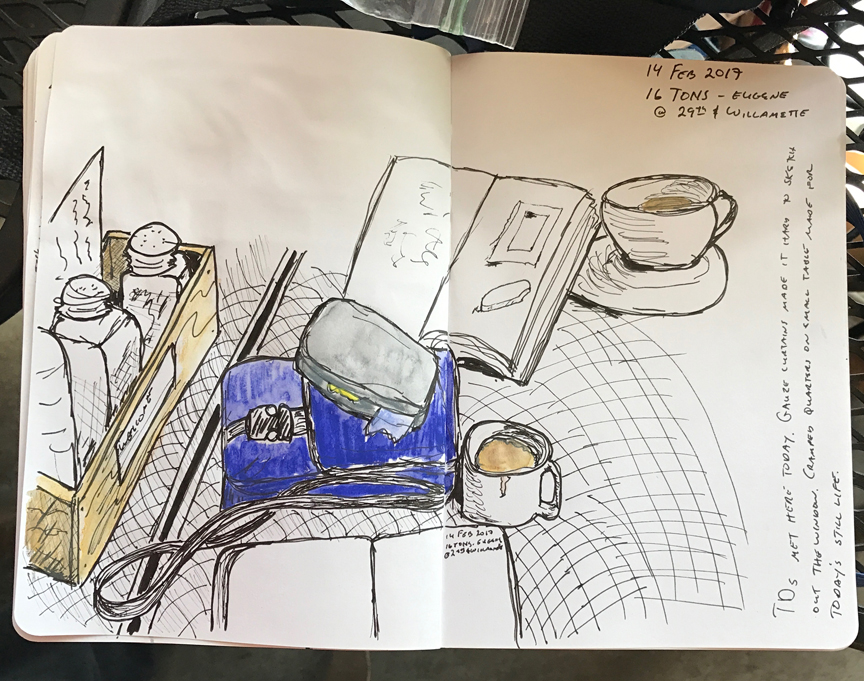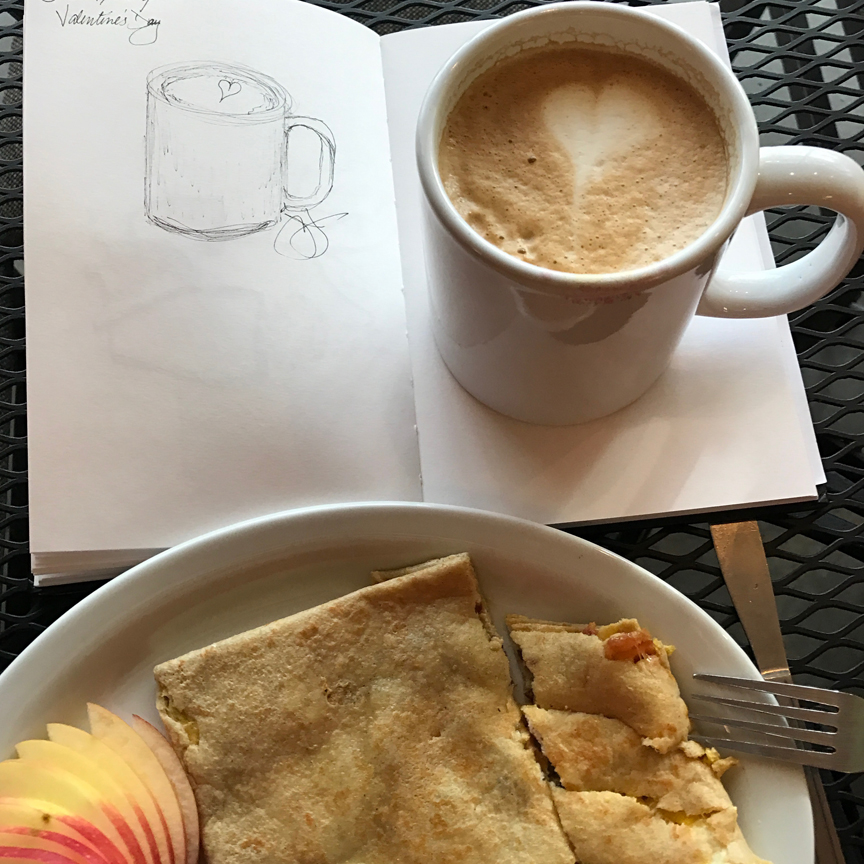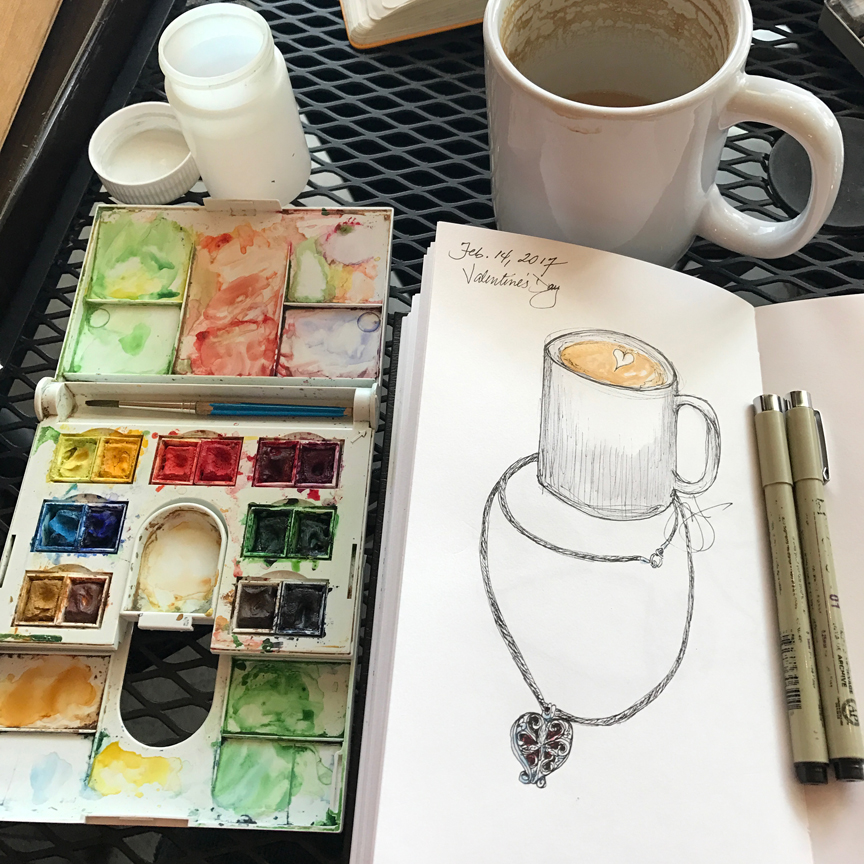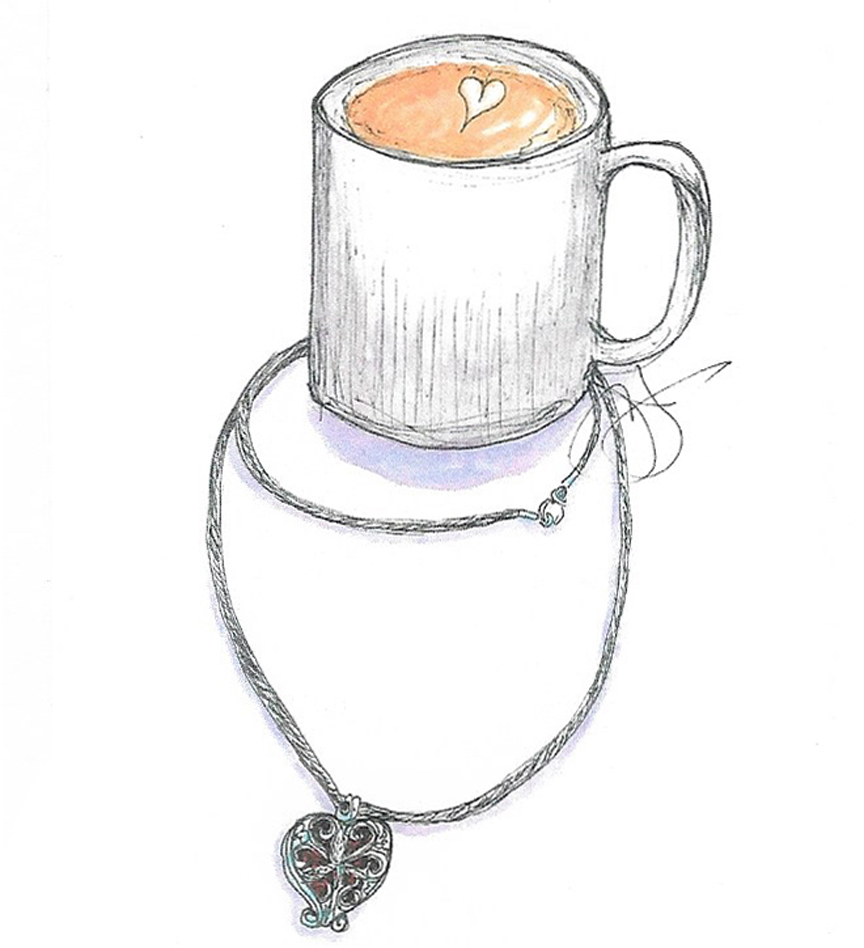 Jane was captivated by the heart in her latté, too, and added the heart necklace she was wearing (a gift from her daughter-in-law).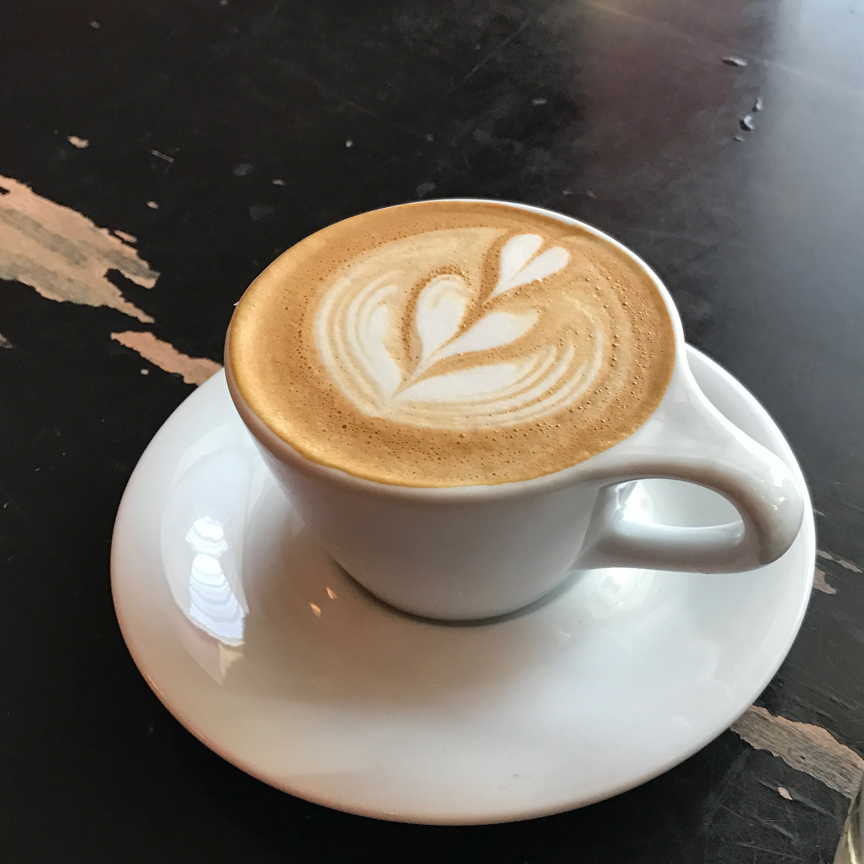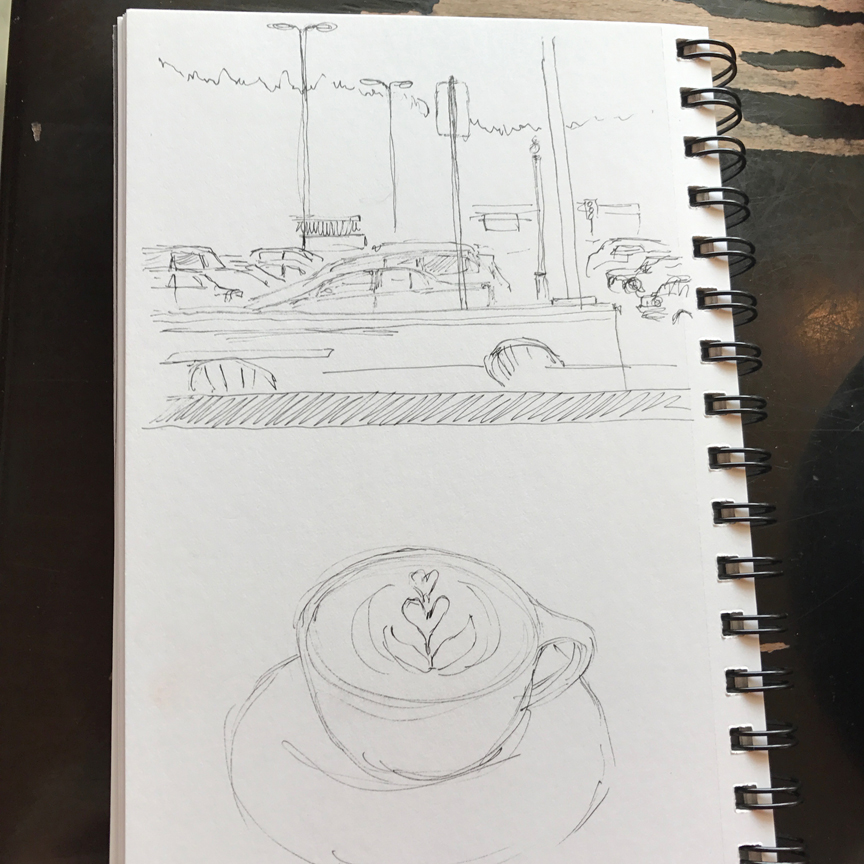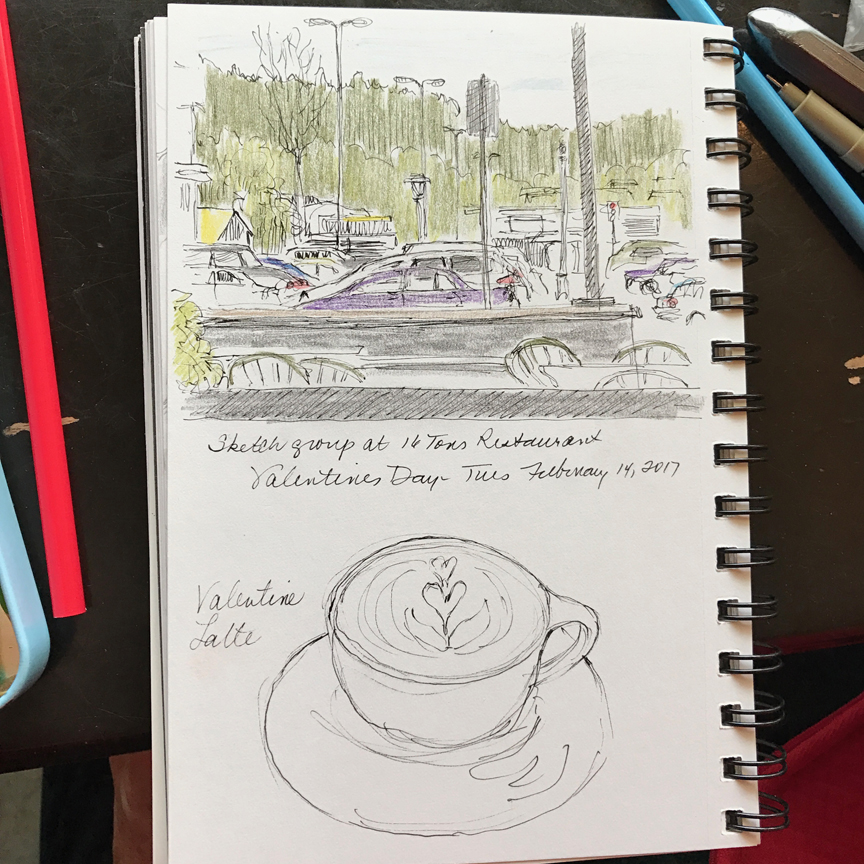 Bev not only sketched the heart in her coffee, she added the view seen through the gauze curtains of the cafe – what a nice addition.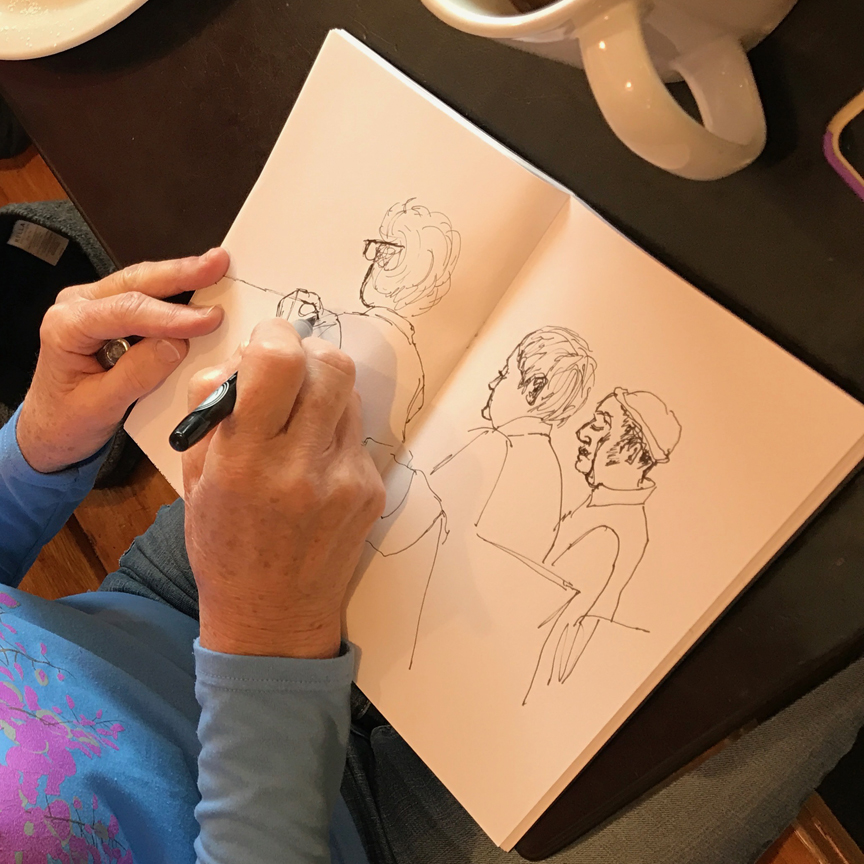 Sandy filled in the missing images of Bev, Jane, and her darling Hugh at the table across from her.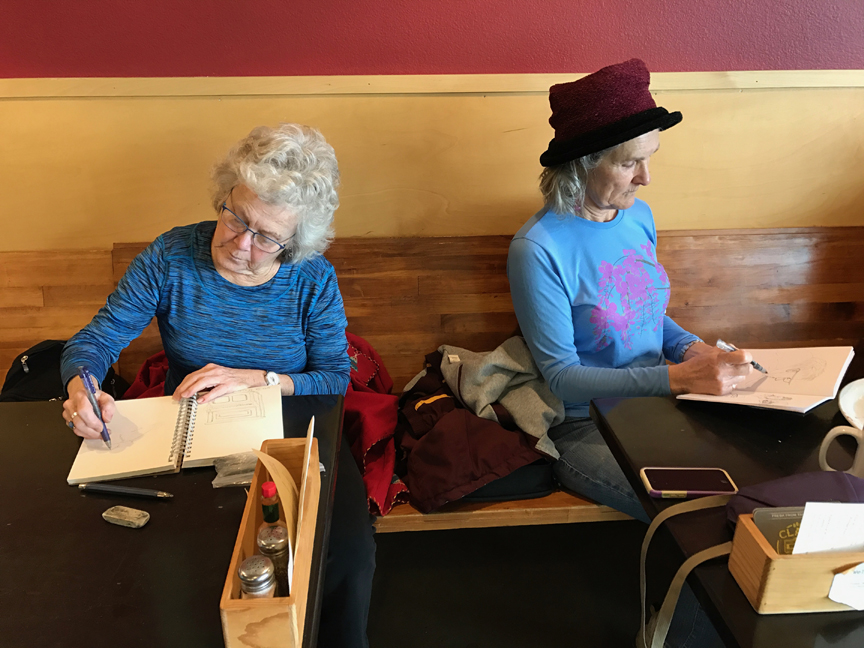 What were Barb A. & Sandy sketching, looking in opposite ways?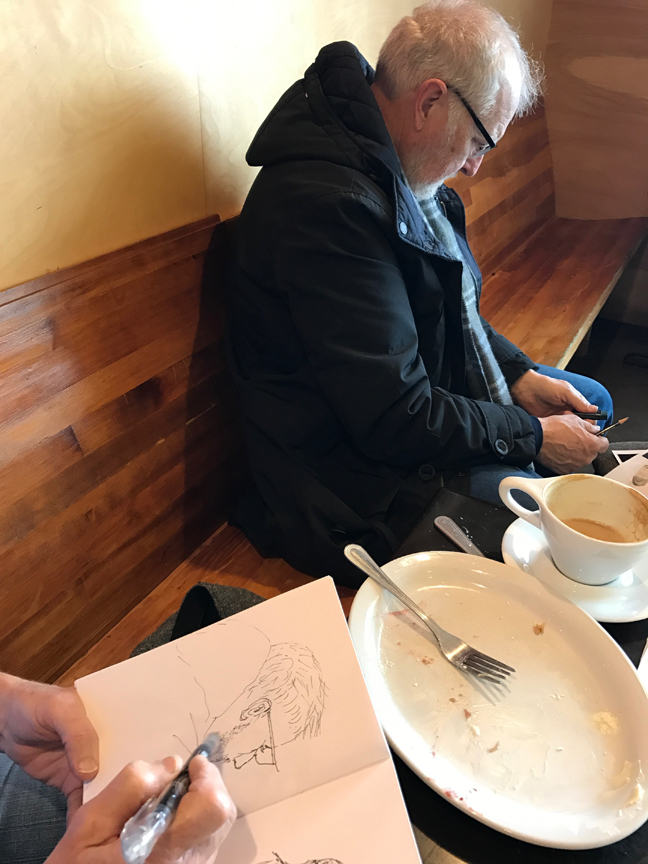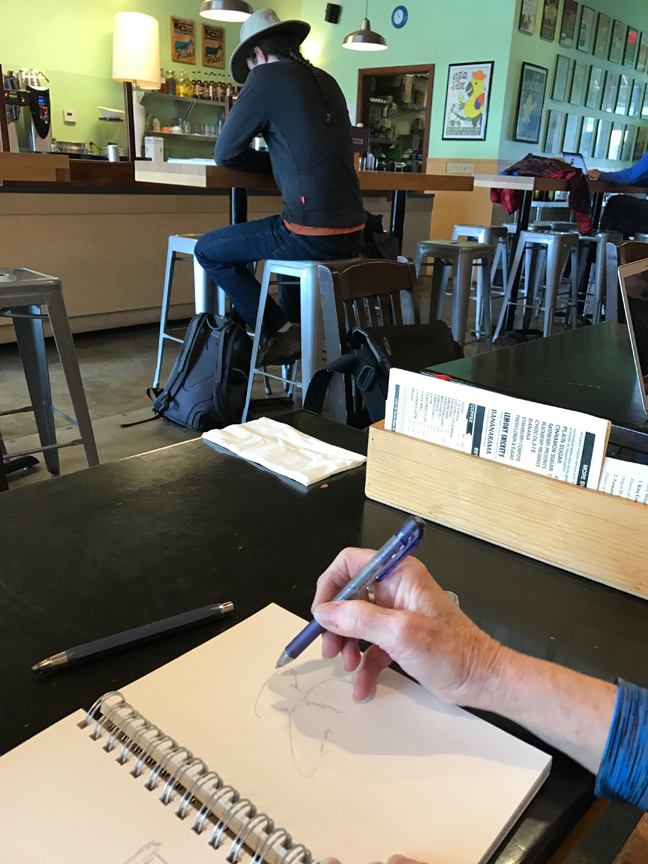 Sandy was sketching Ken, while Barb A began working on the line of the hat on the fellow at the middle counter – that's a challenge.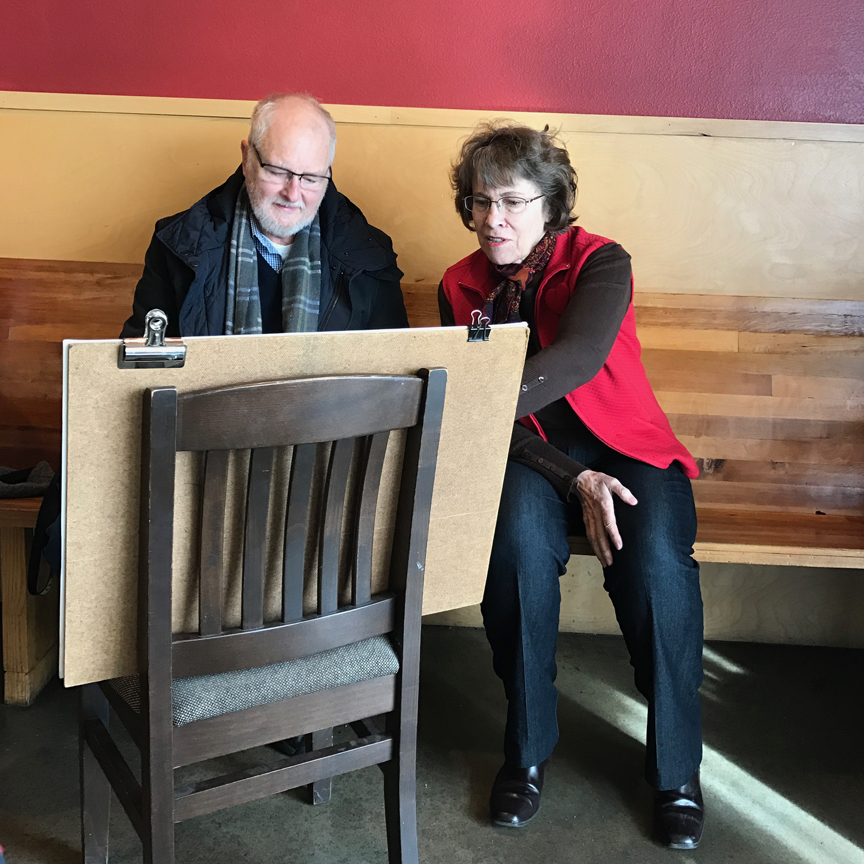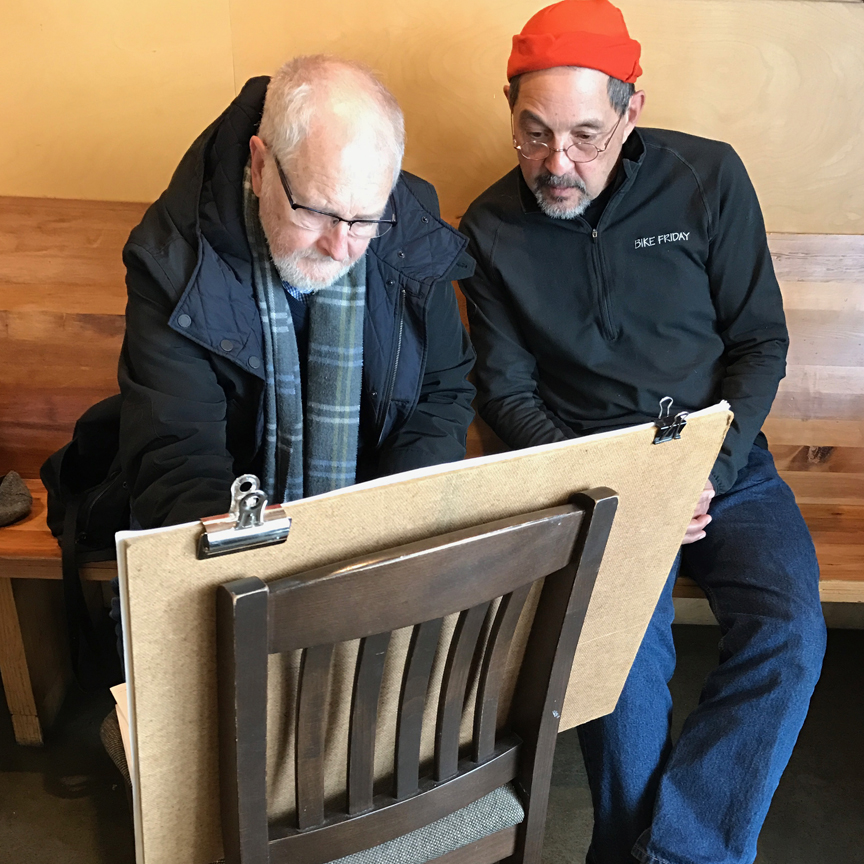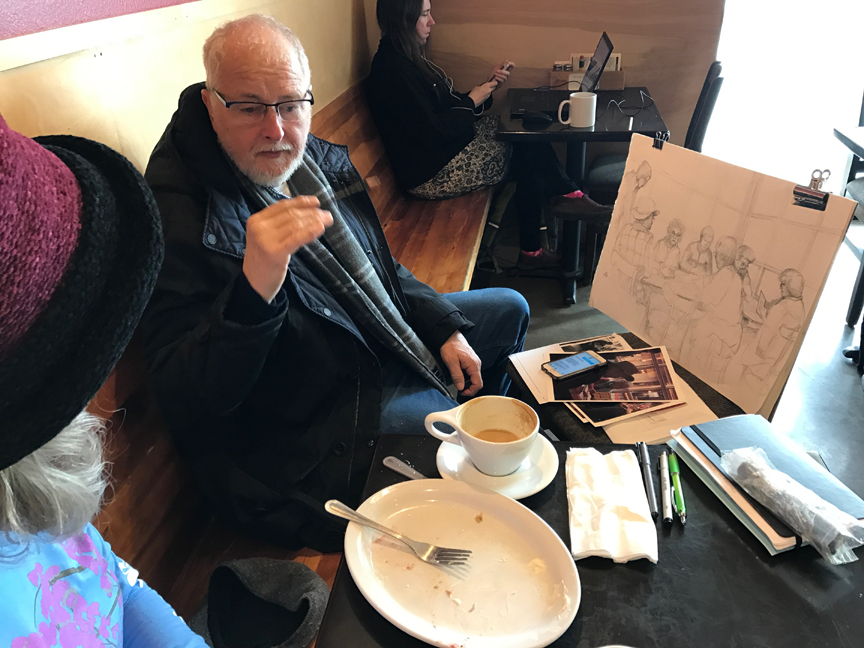 Bev, Hugh, and Sandy were interested in seeing what Ken was doing, continuing to work on the group sketch he started last week.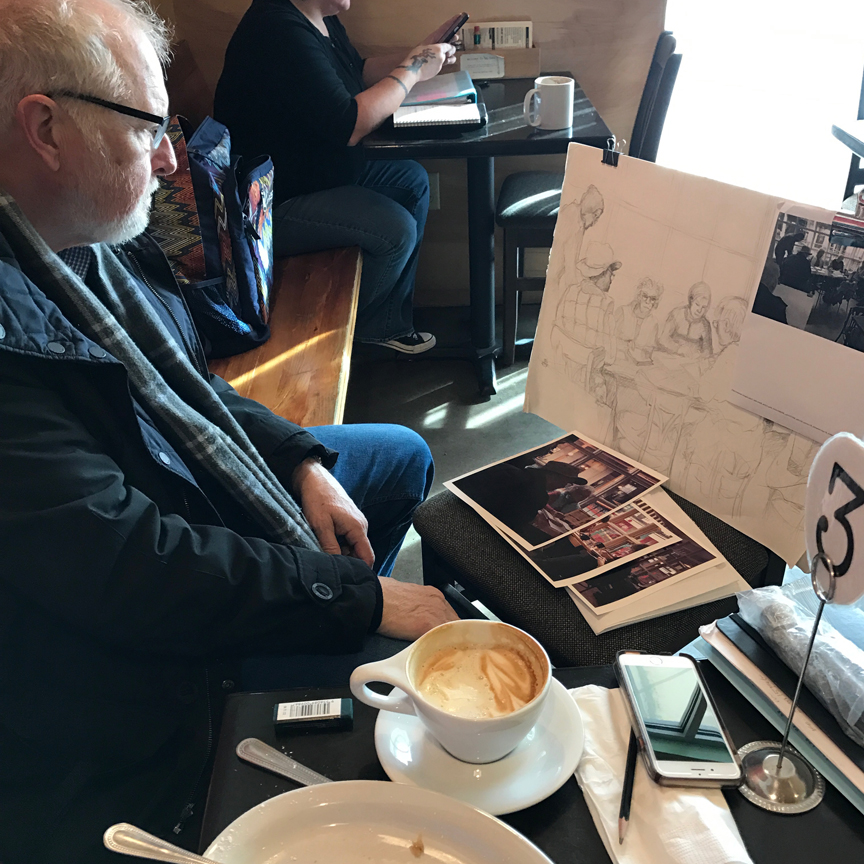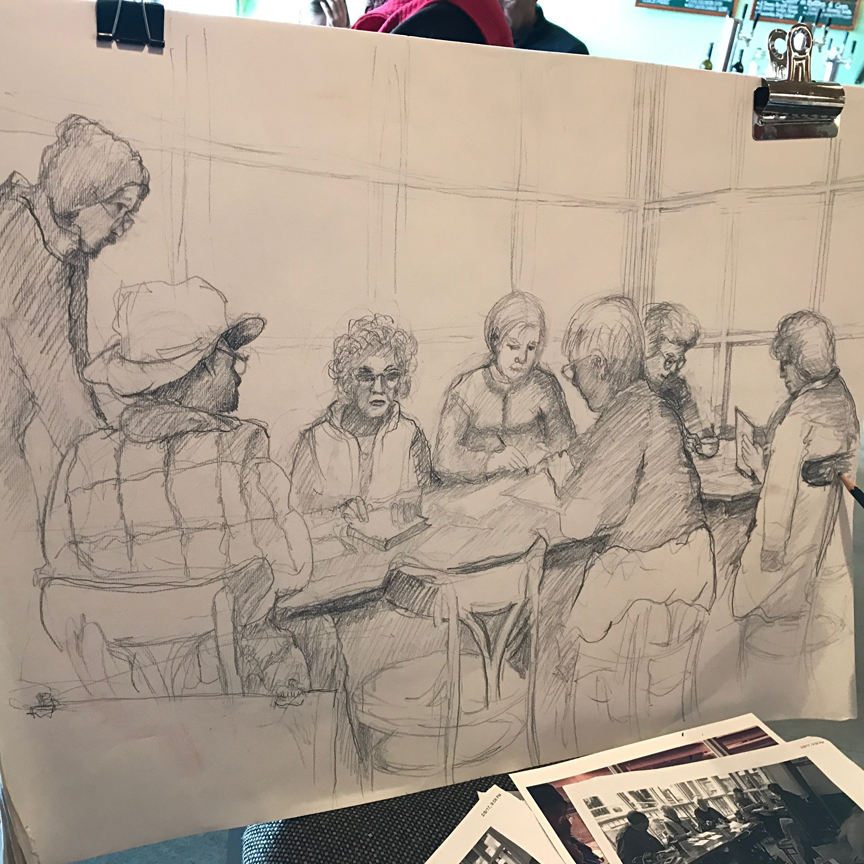 Here's what developed in Ken's sketch today – more definition.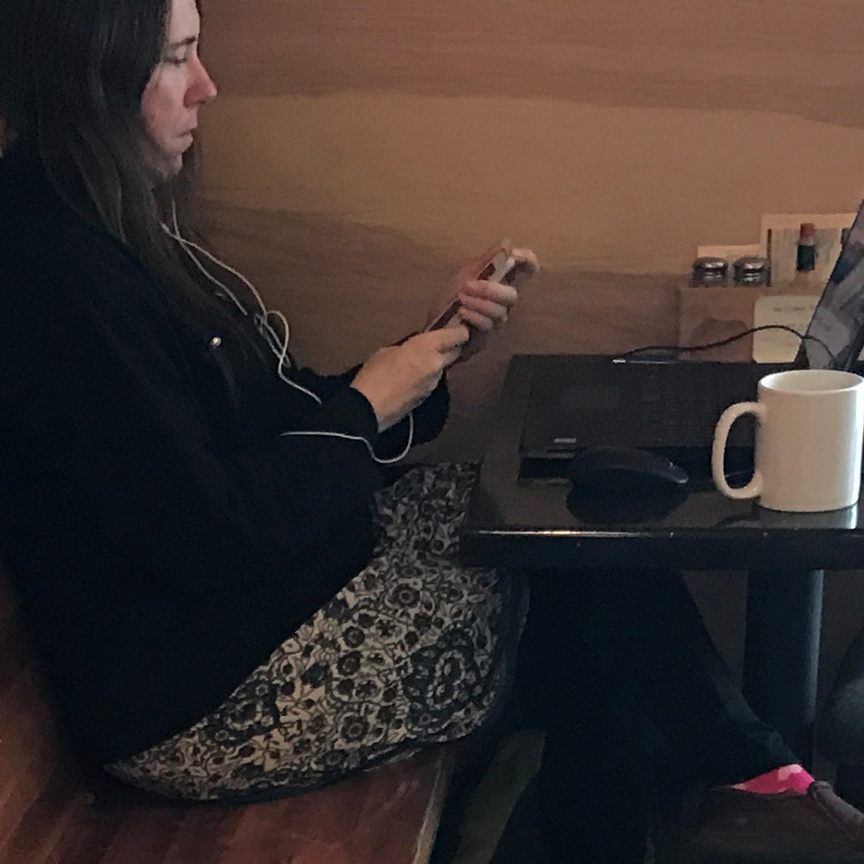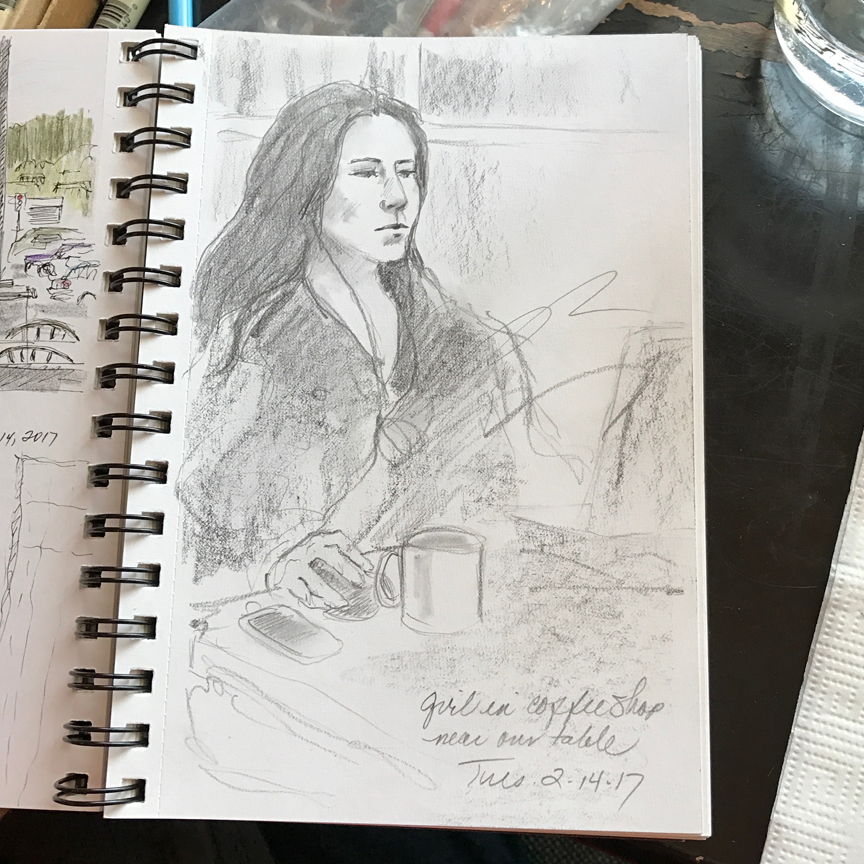 Then Bev couldn't resist sketching the young woman in the corner.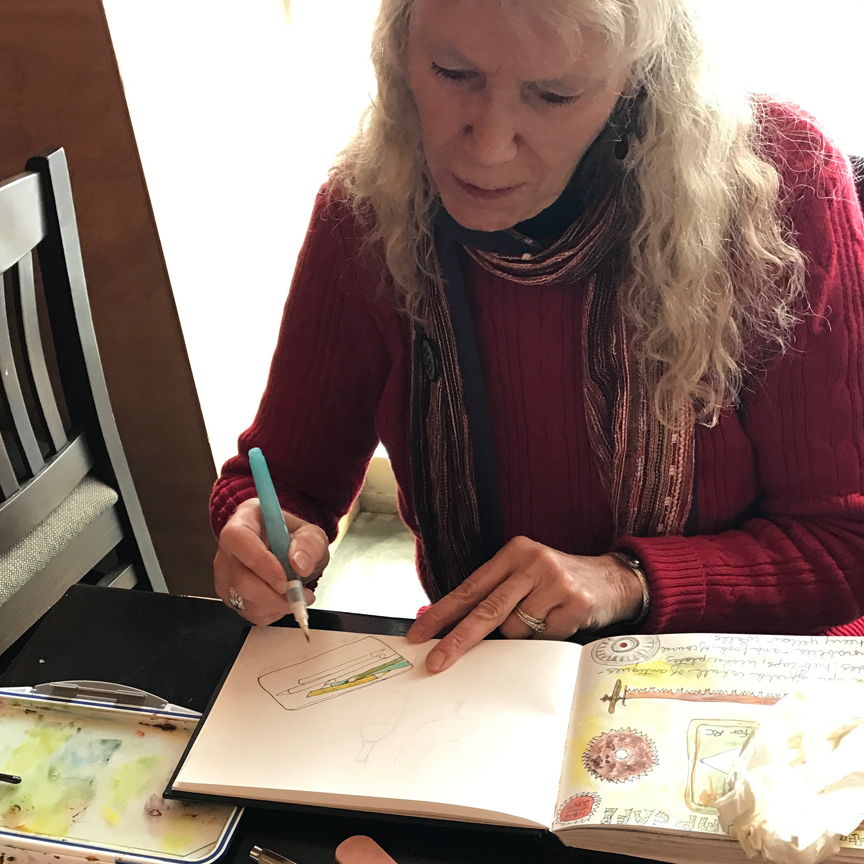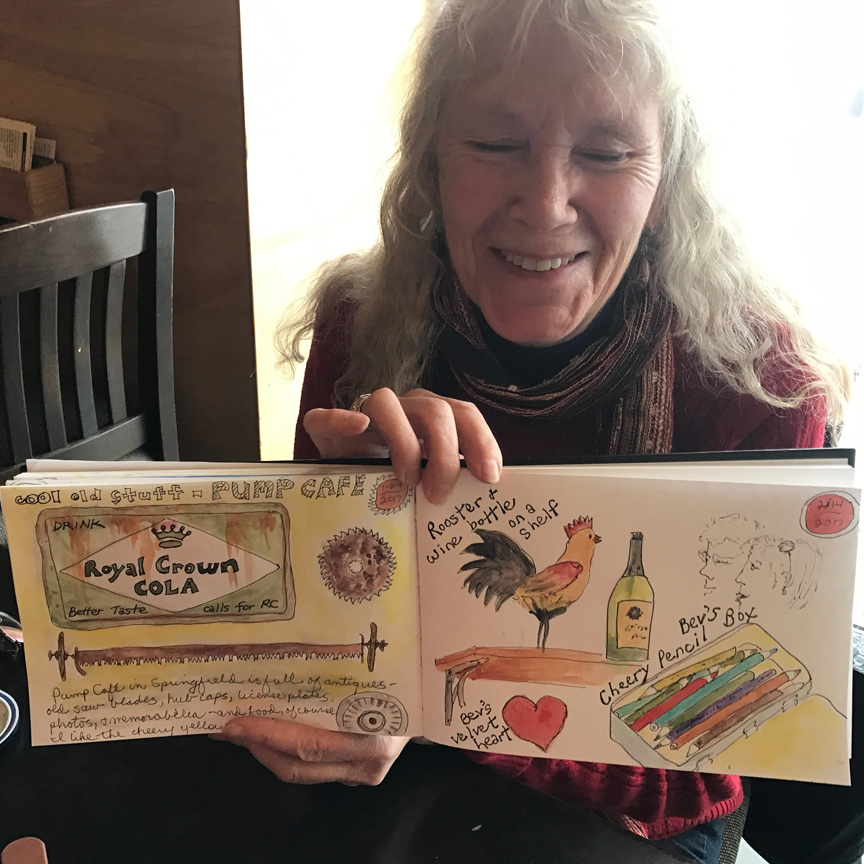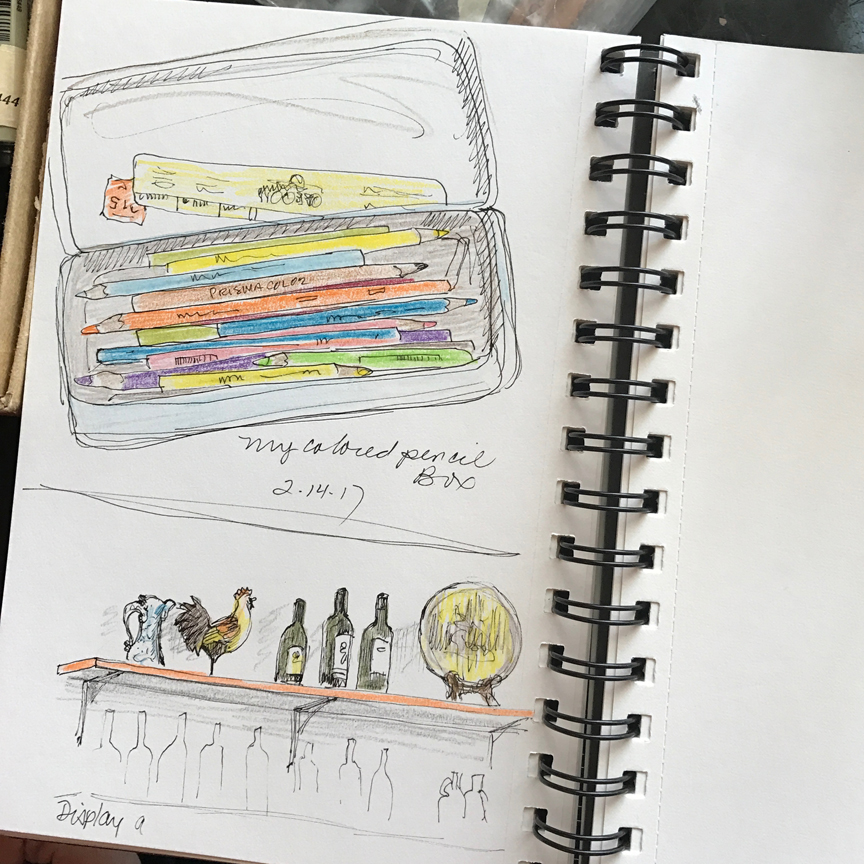 Tricia focused on the café decor, and Bev did a quick one, too.
Of course, sketching is not over 'til it's over, and Ken kept right working on his group sketch the next day of painting at Jane's: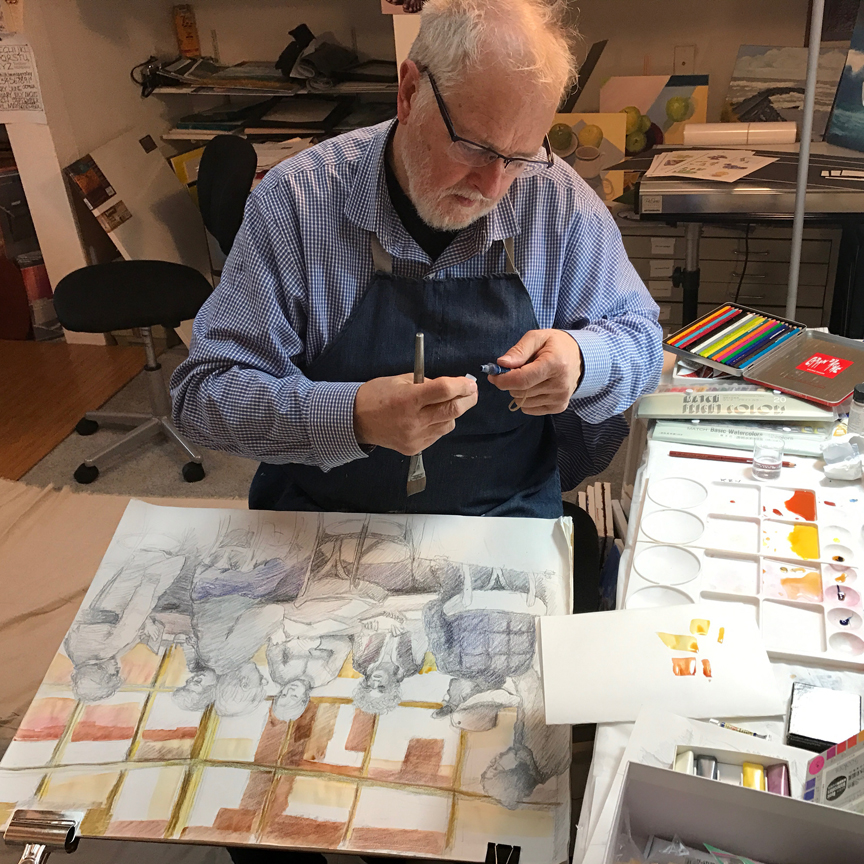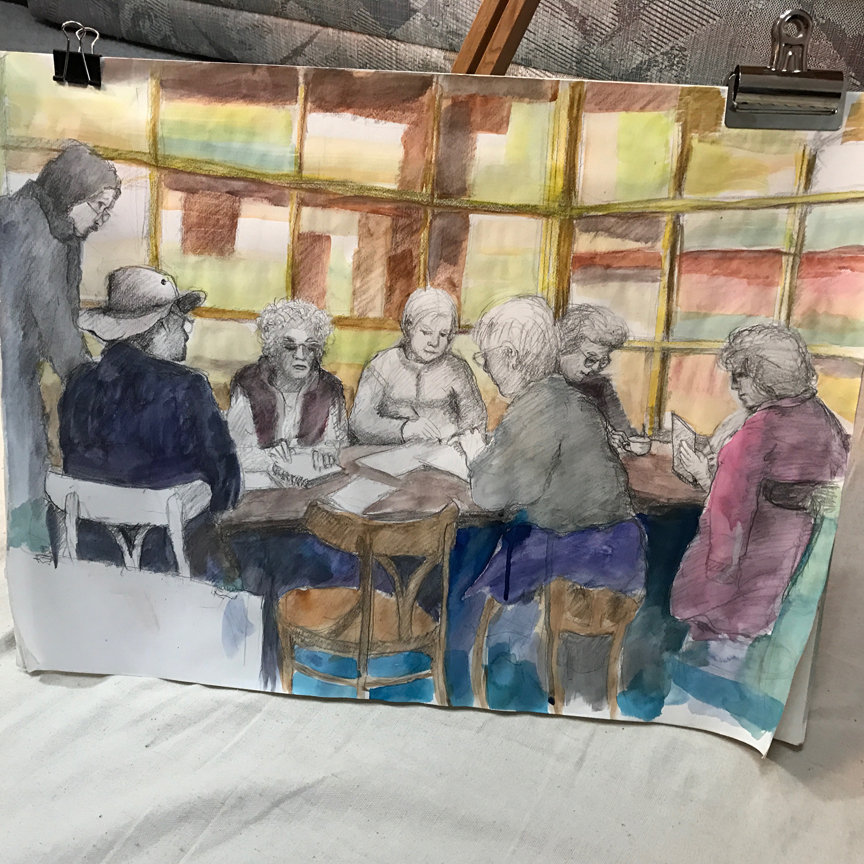 Let's see how a little watercolor over the the graphite sketch would look….  And it's not over yet, folks! Keep checking back.