16 Tons Café, Eugene, OR
You'd think we were at a fast food joint the way folks were here and then gone, and then here and then gone….we have busy lives!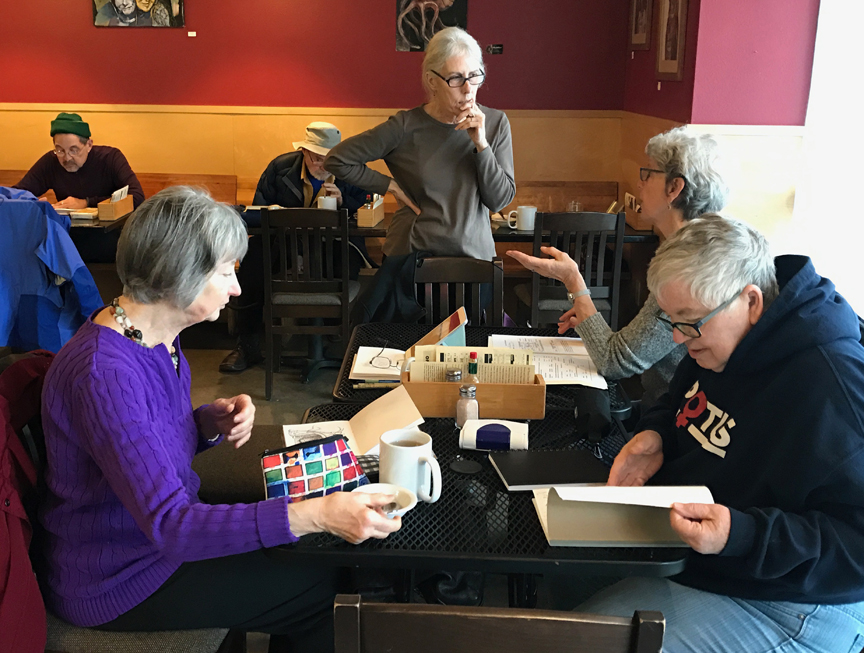 Here are some of the early birds – Heidi, Barb So, Penny, Judith, and against the fall wall are Hugh & Erik. Barb & Penny were busy planning their trip with Ken to Umbria this fall – so intense!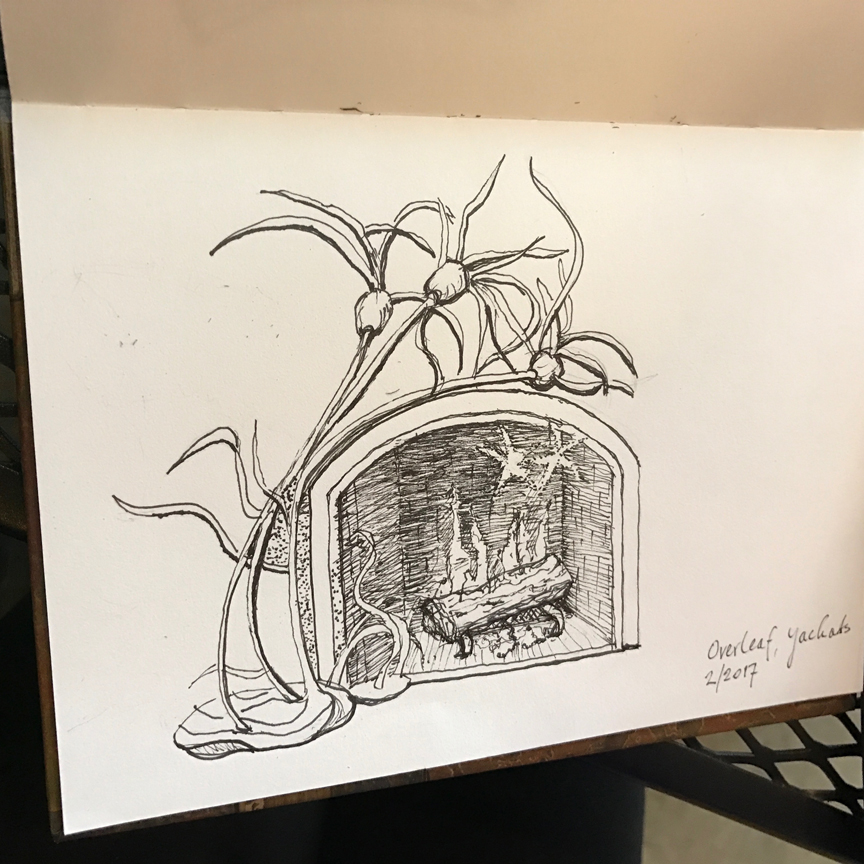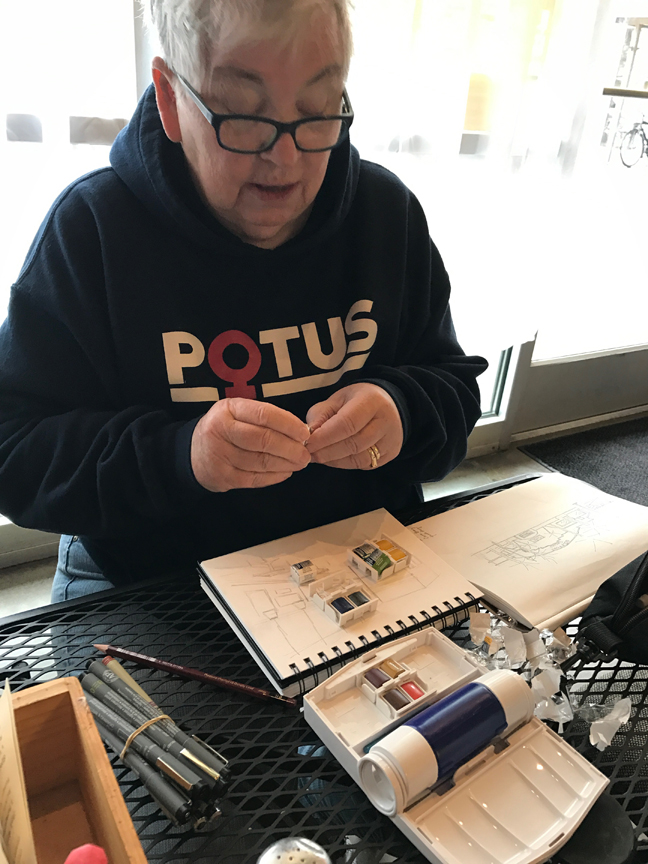 Heidi had this exquisite pen & ink drawing from a recent trip to the coast, and Judith was excited to unpack her new travel palette.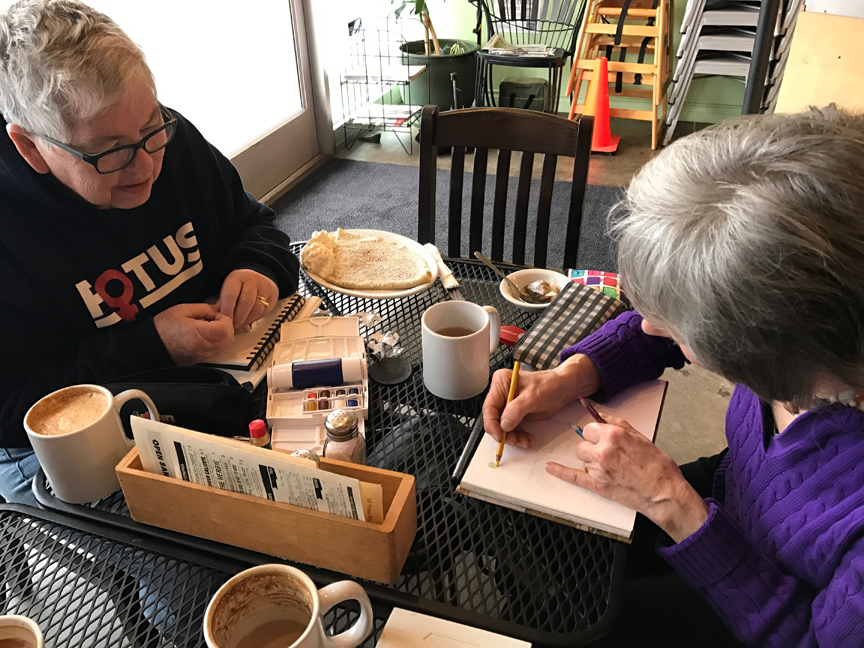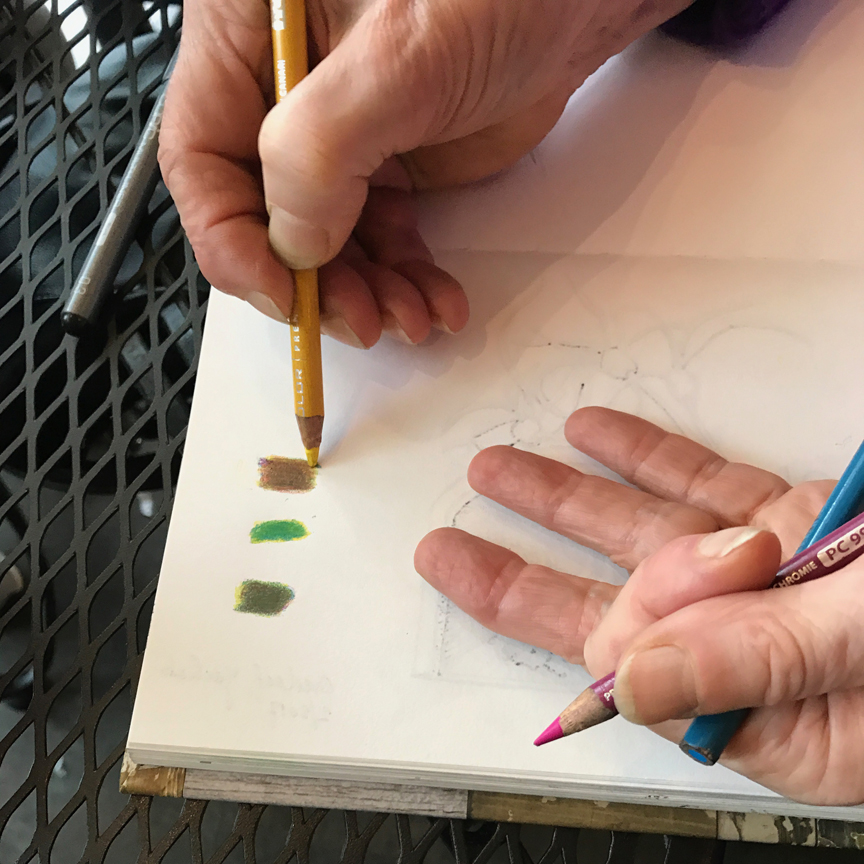 Judith was curious about other  ways to apply color, too, and Heidi gave her a quick tutorial about using colored pencil overlays.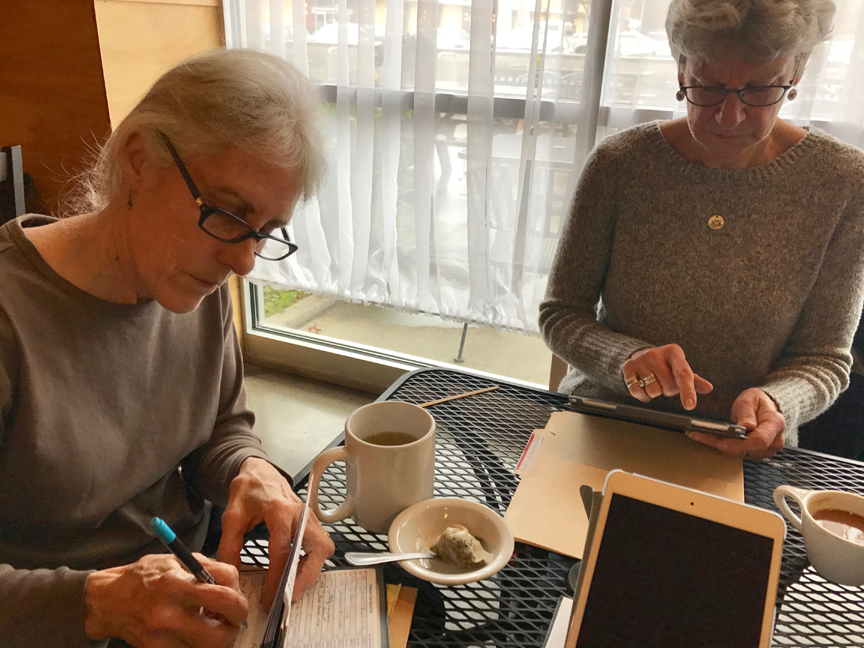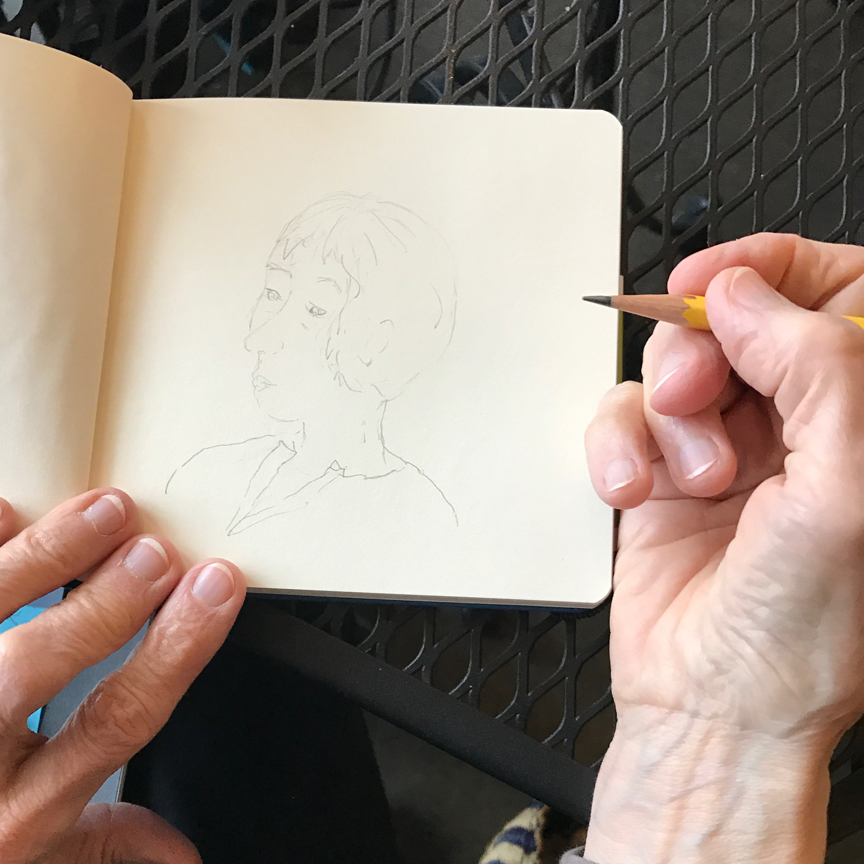 While Penny checked reservation data, Barb So wrote out her trip deposit, and then quickly got into a beginning portrait of Heidi.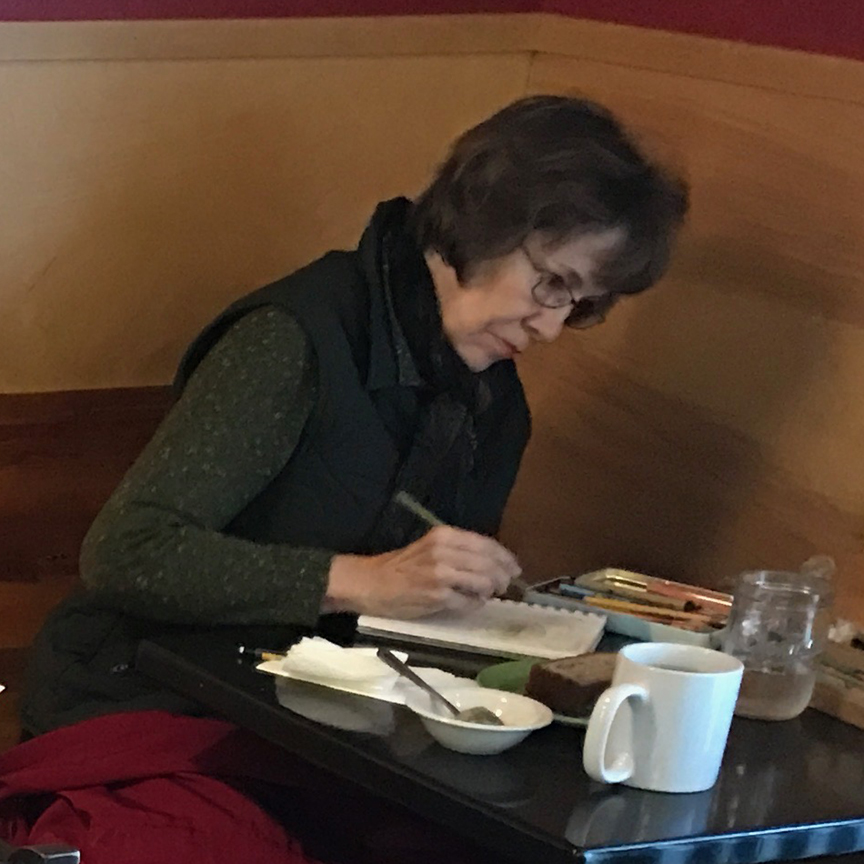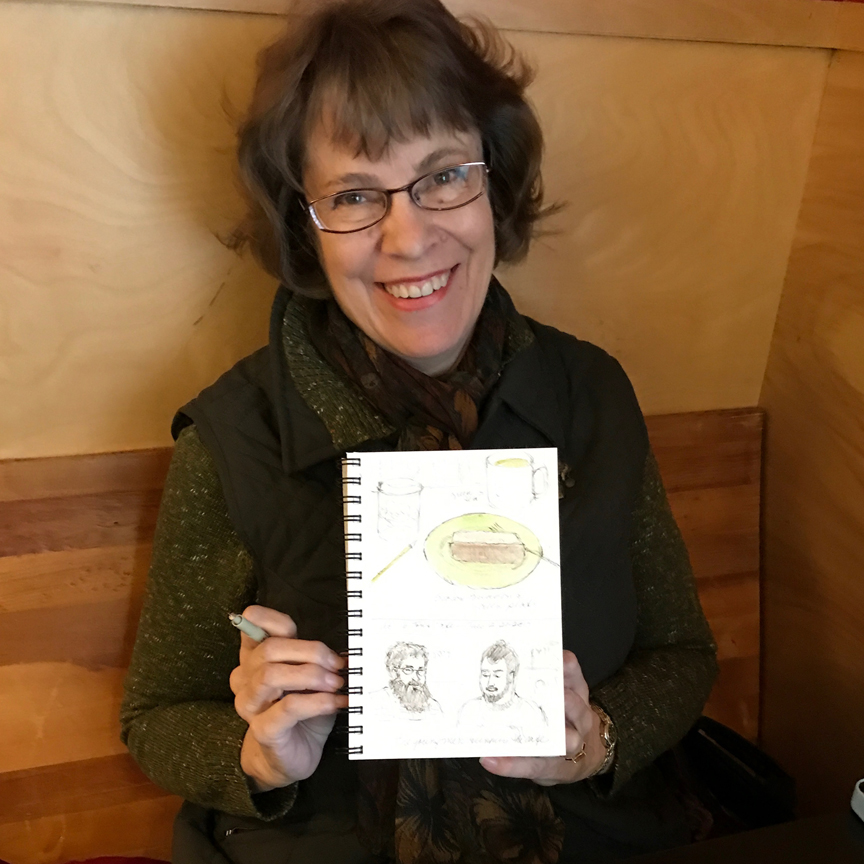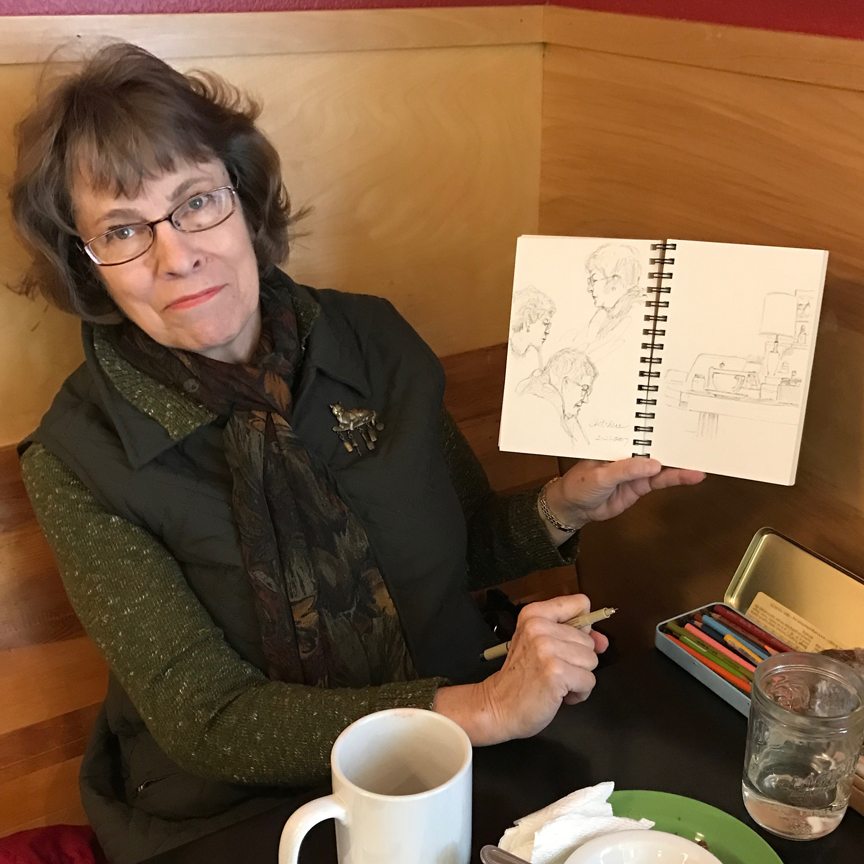 What was Bev up to hiding out in the corner – more portraits! She does them so quickly, and people don't even suspect!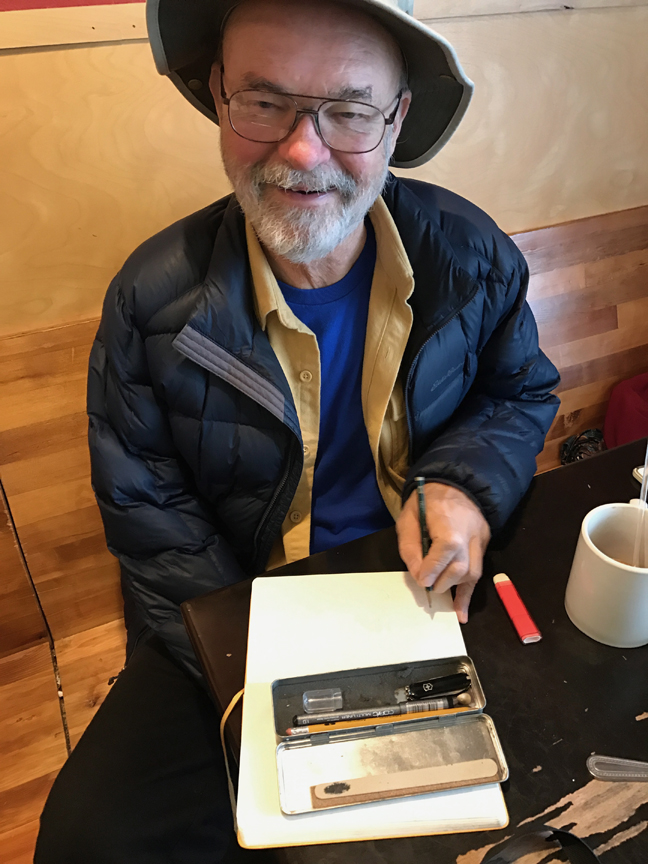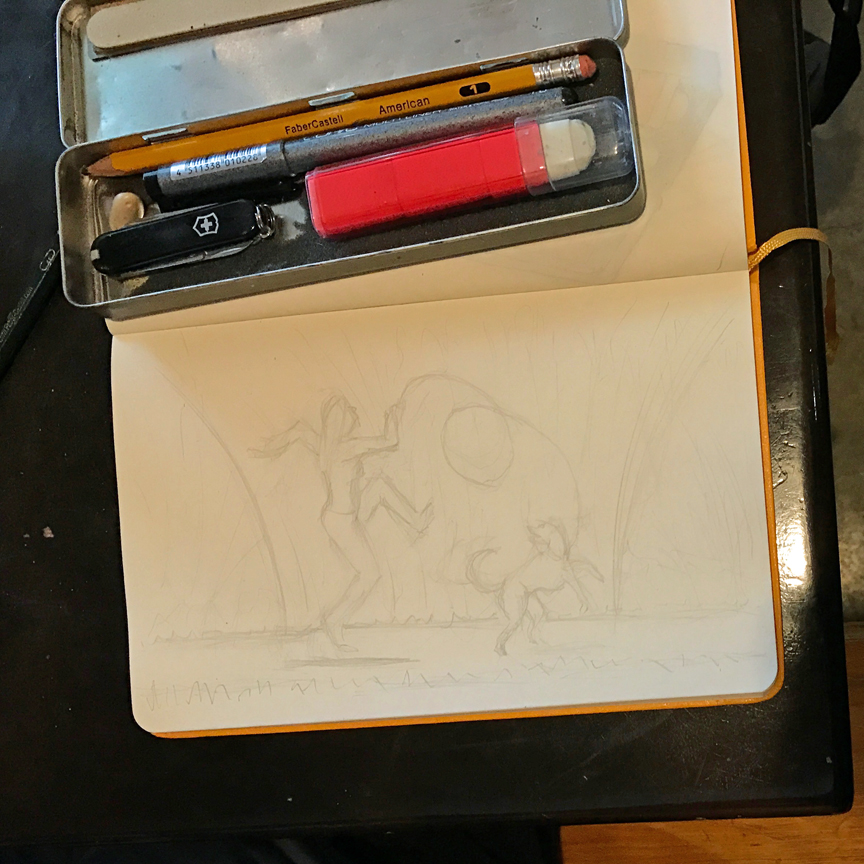 Erik was in a great mood – so what's beginning to appear…keep coming back to see the reveal!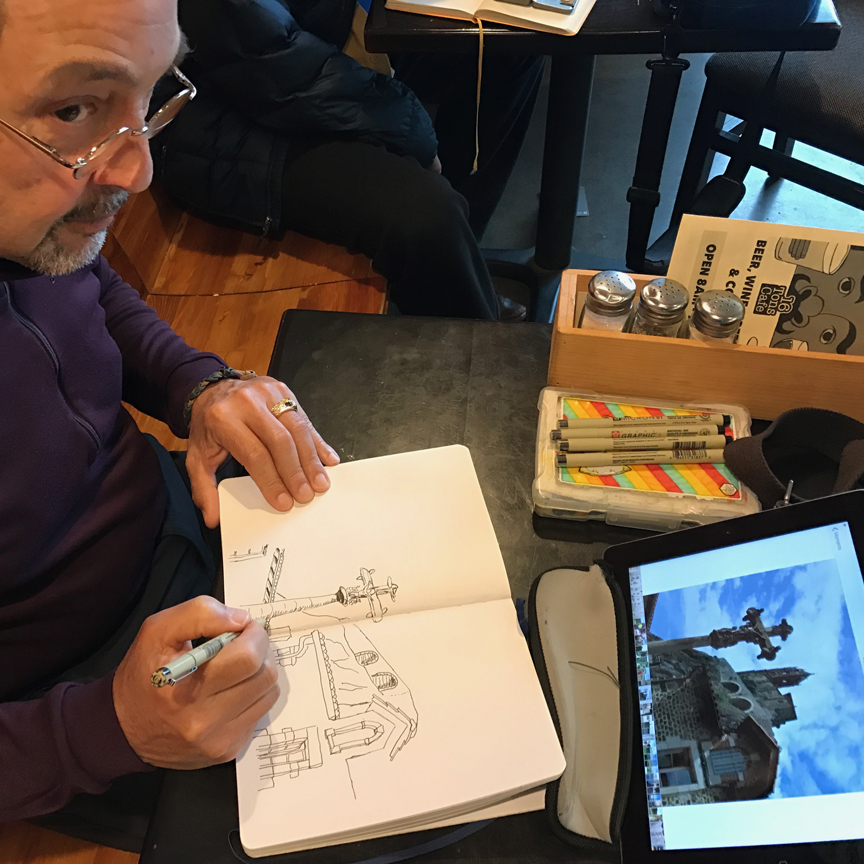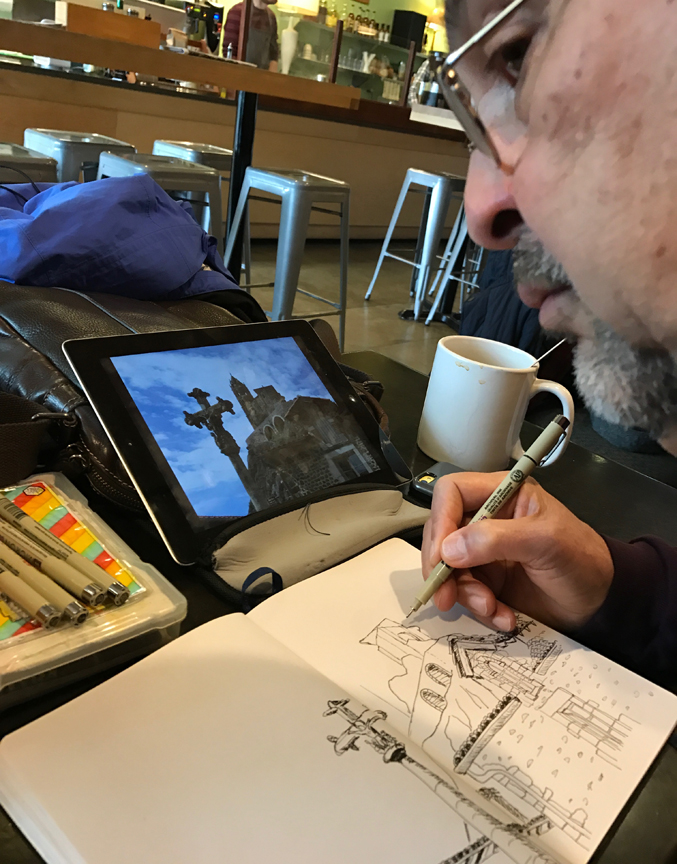 Hugh is keeping to his sketch a day commitment – this one a re-visitation of a trip to Europe – worthy of commemorating.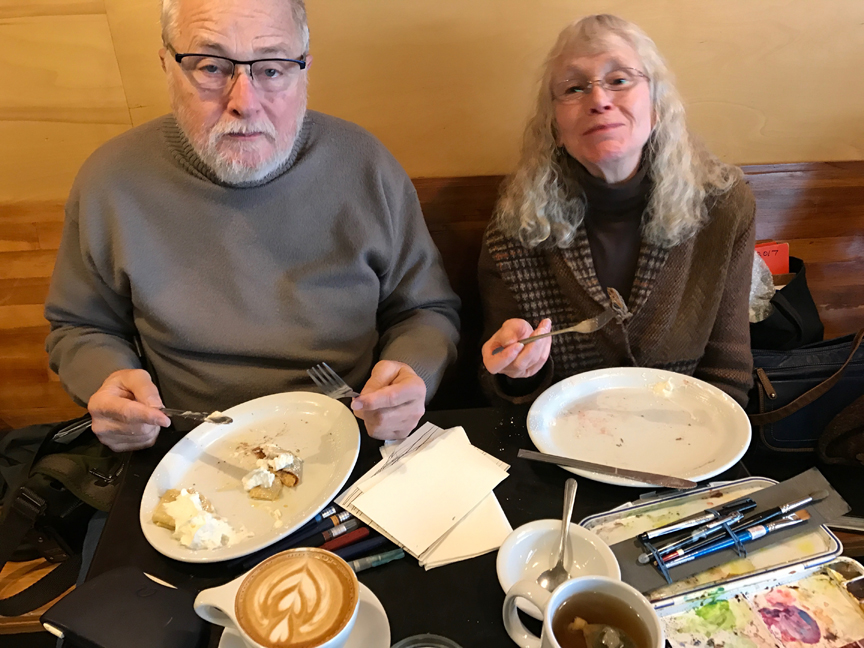 Told you it wasn't fast food (OMG, those crepes!), but so delicious that Ken & Tricia both forewent the "sketch it first" edict.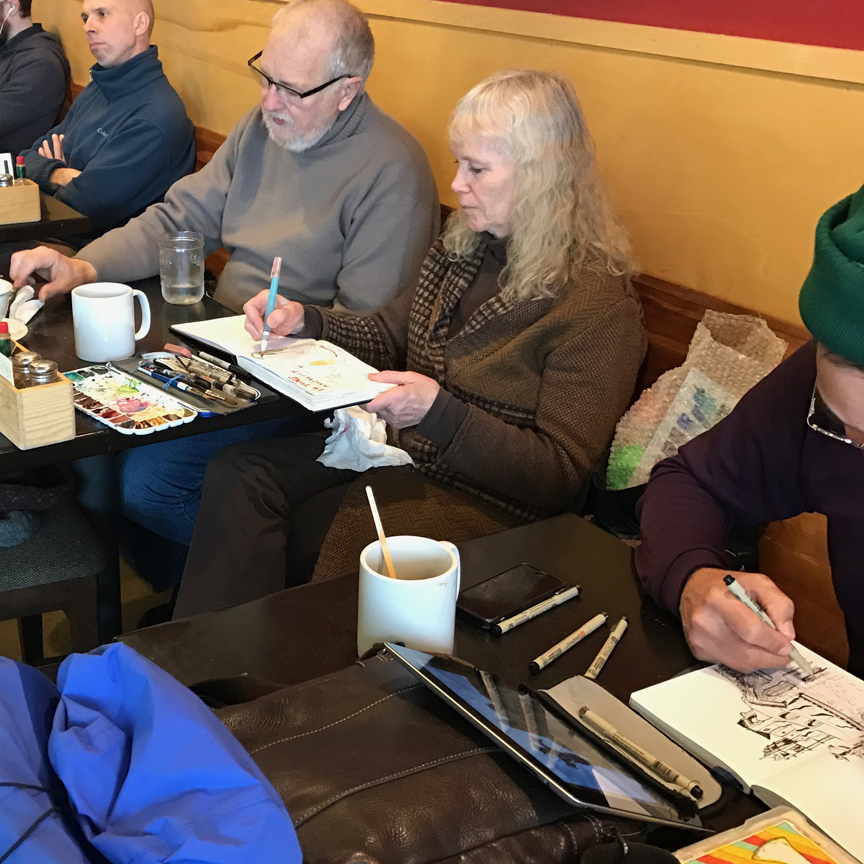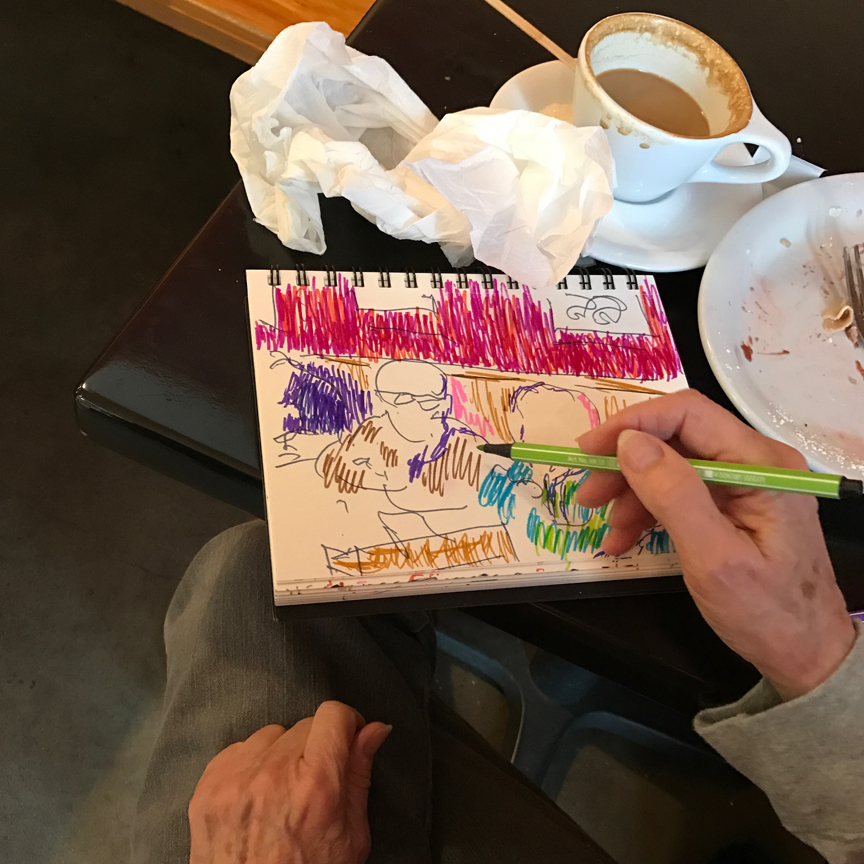 Meanwhile, Lealan sneaked in to do a quick sketch of Ken and Tricia.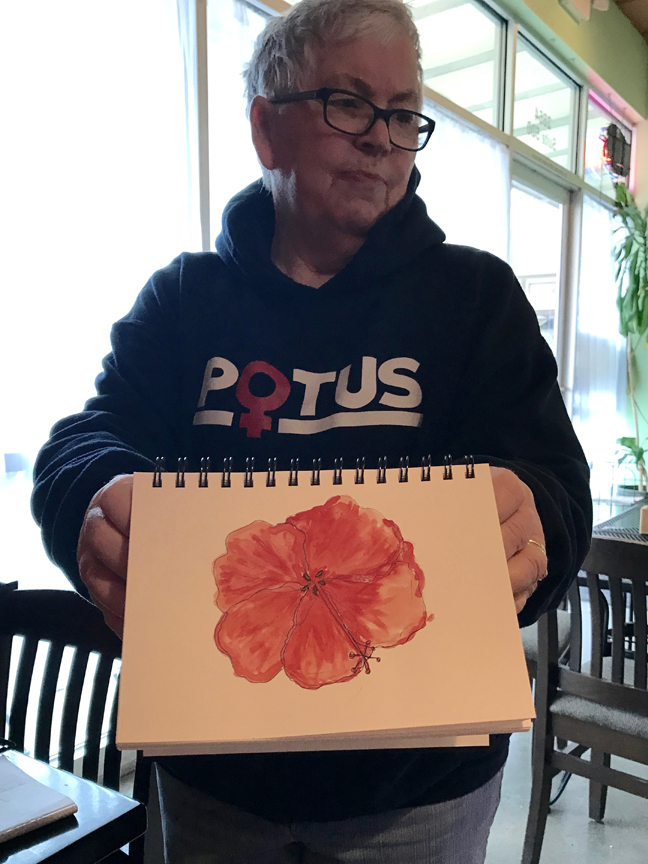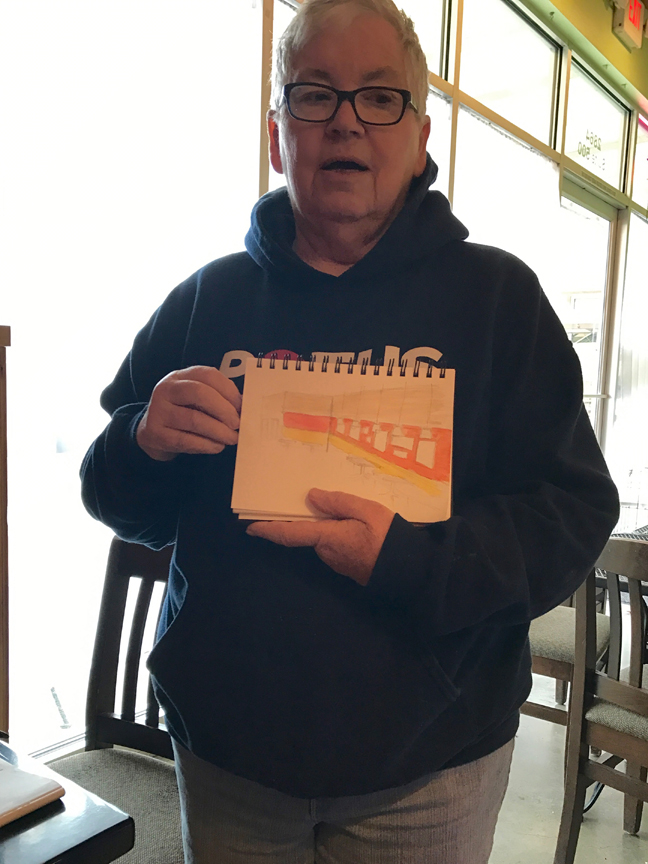 Just about then, Judith had completed her first watercolor version of a hybiscus, and then of the room itself – ignore the ceiling, Jane said, it will take care of itself in the viewer's eye. Made Judith happy.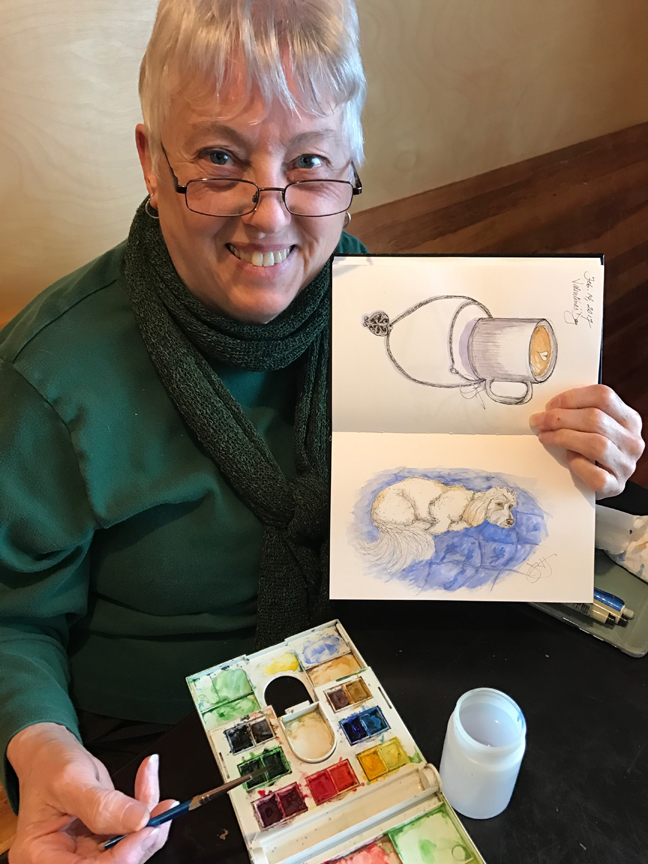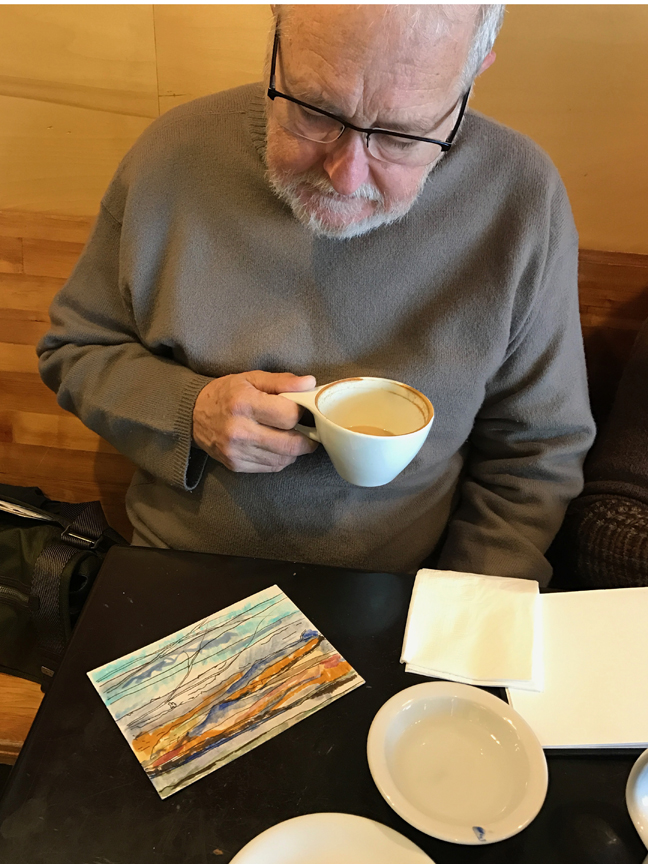 Speaking of Jane, here she is with her sketch of her dog (from a pic on her iPad). Yes, Ken did sketch – adding more color to a postcard.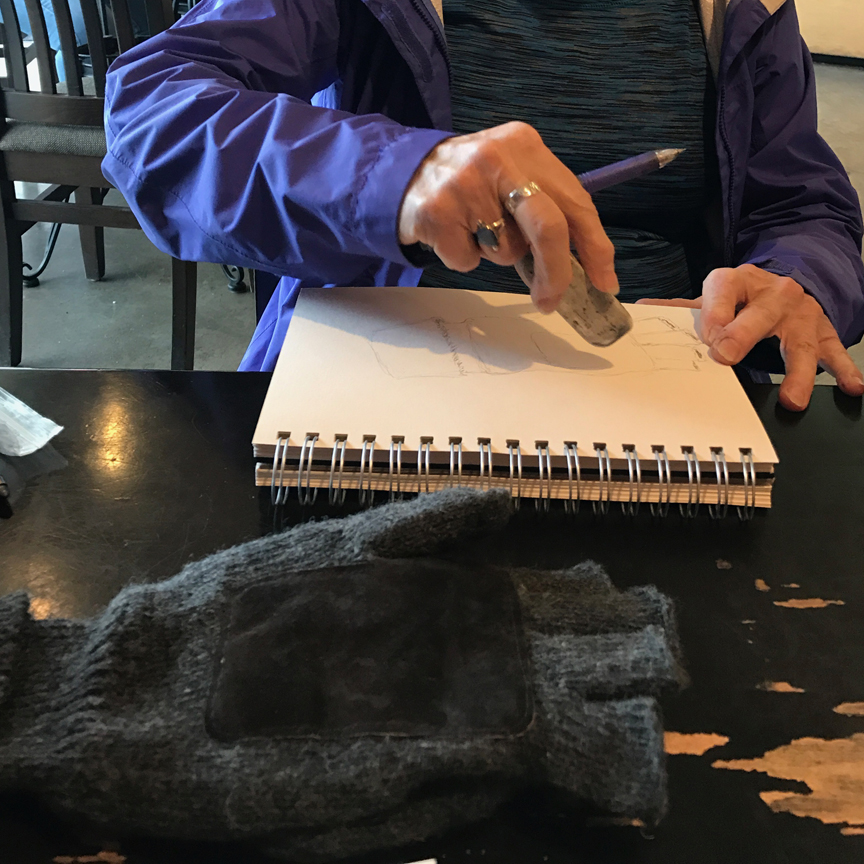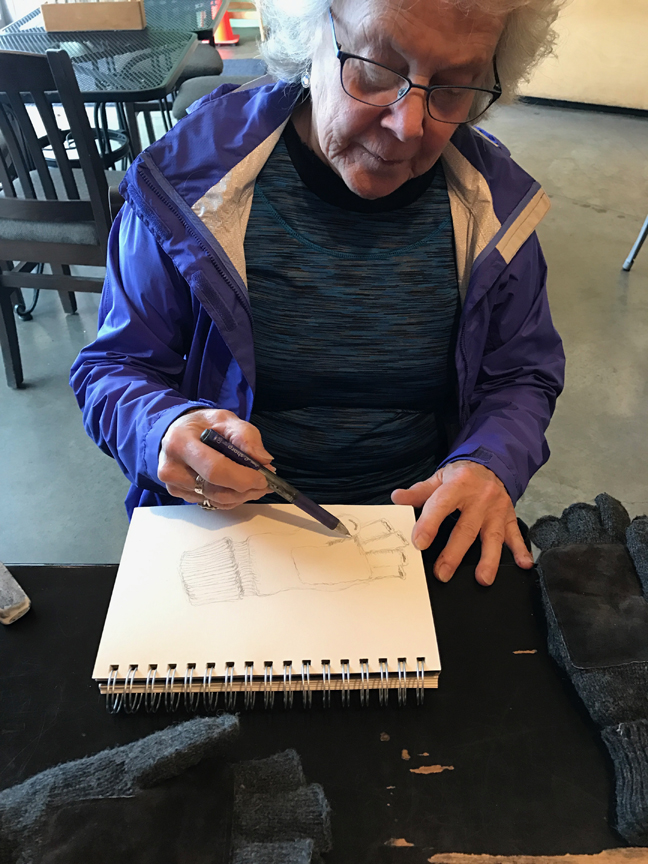 Barb A came to meet us specifically to pick up mitt-gloves for her upcoming birding trip in Klamath Falls – then she sketched them!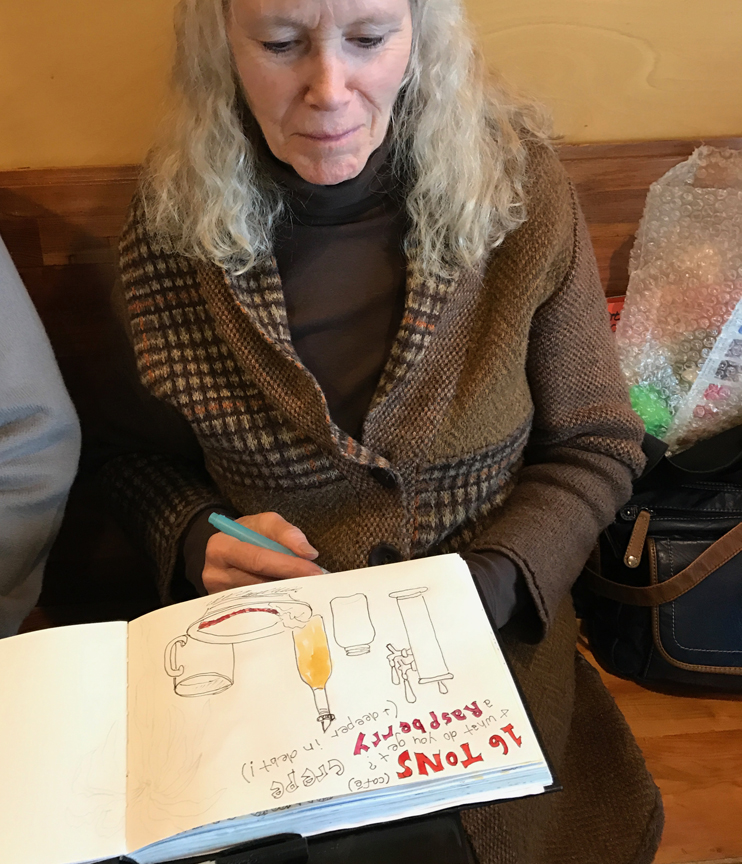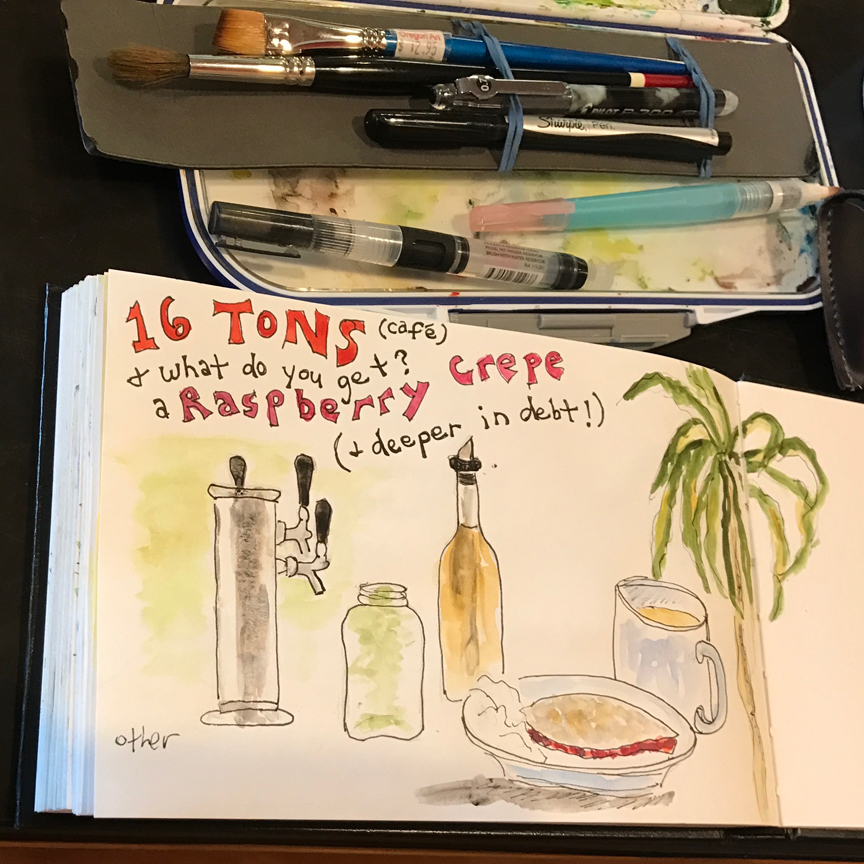 Tricia excels at putting objects together to make a whole experience, and today was no exception. She has been accused of not being able to leave any space untouched, however….see below: