We had a pretty big crew show up today!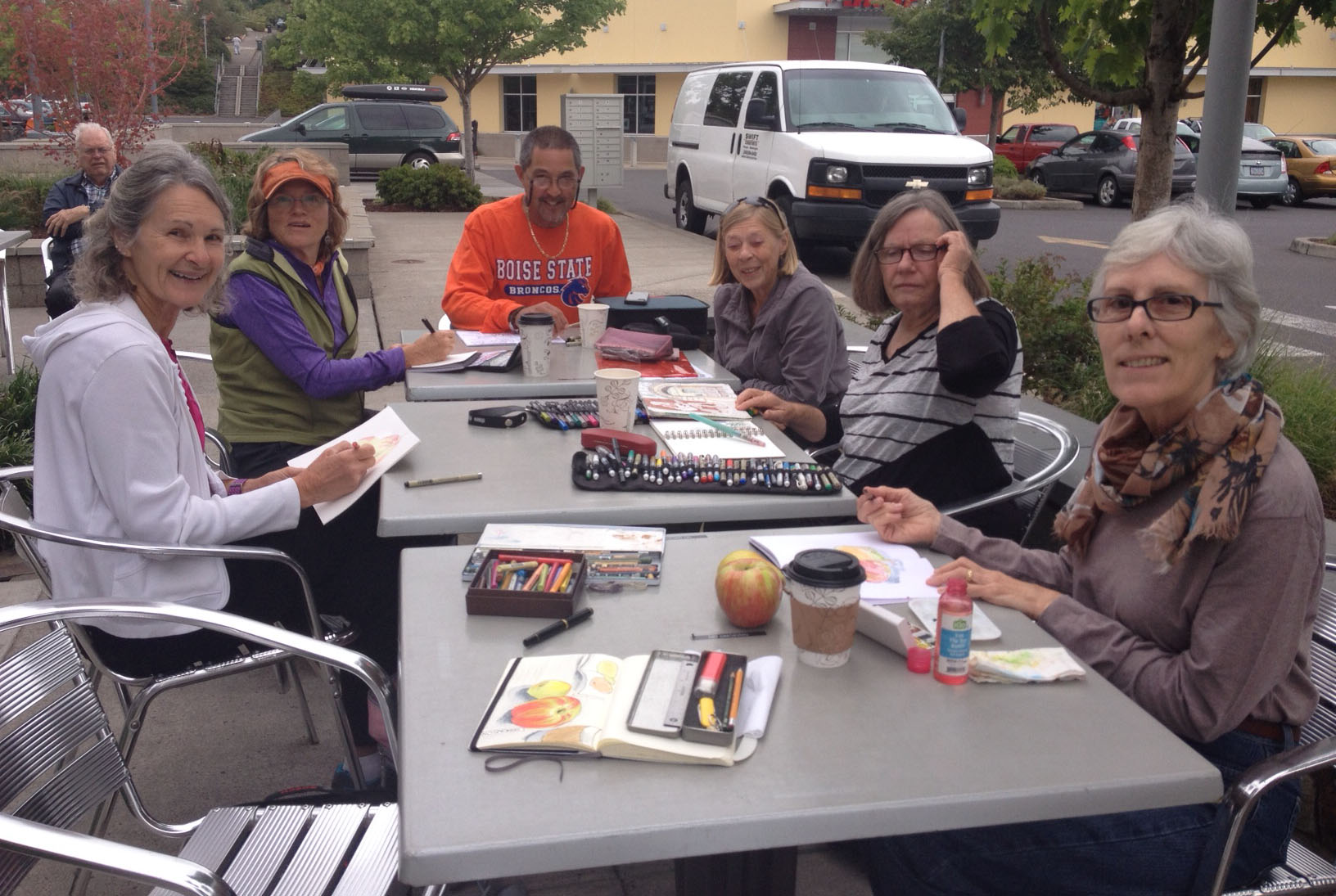 From right: Barbara Sommers, Jan Brown, Barbara Shirk, Hugh Larking, Penelope Youngfeather, Sandy Larkin, and Erik Johnson (taking the photo)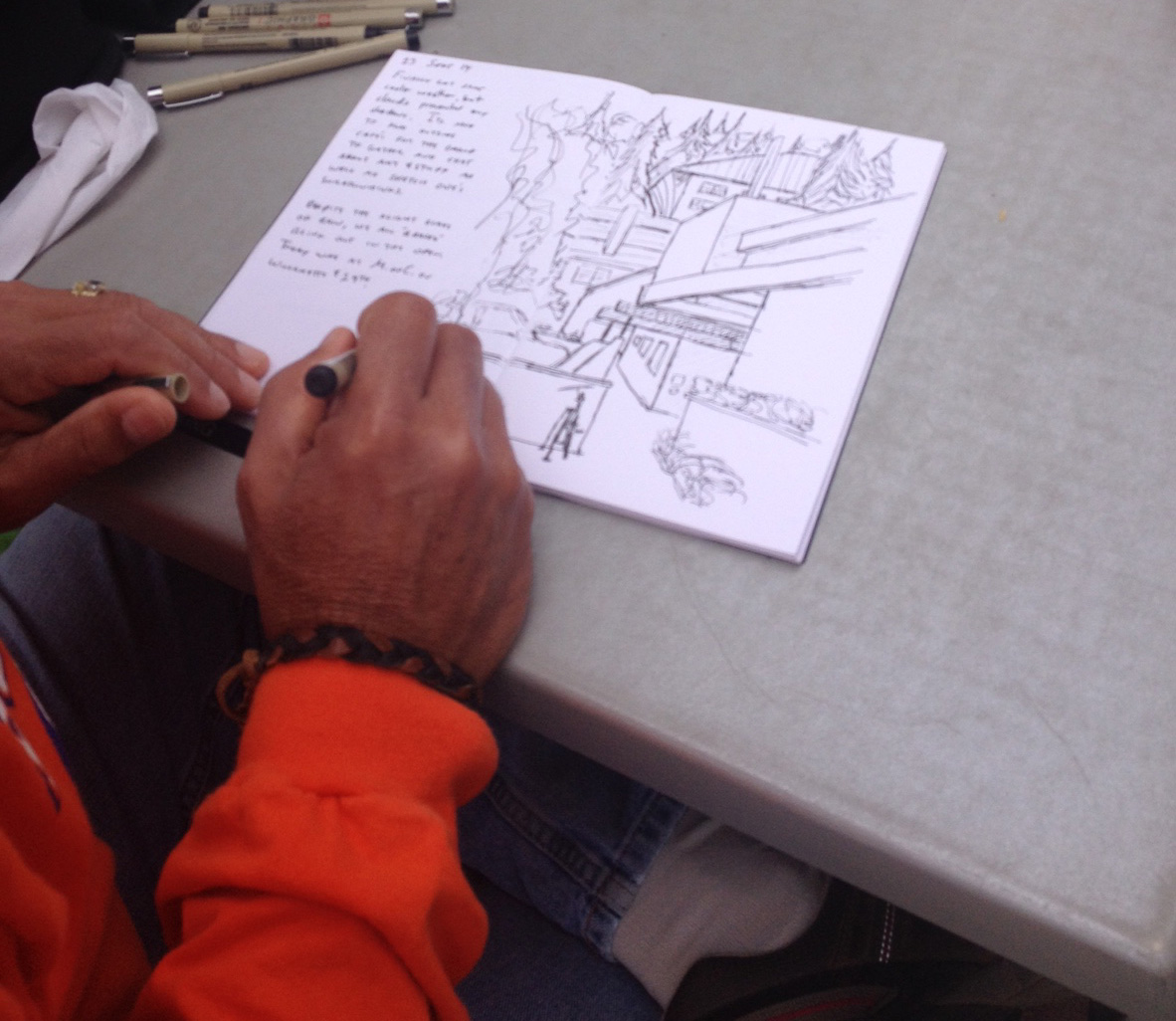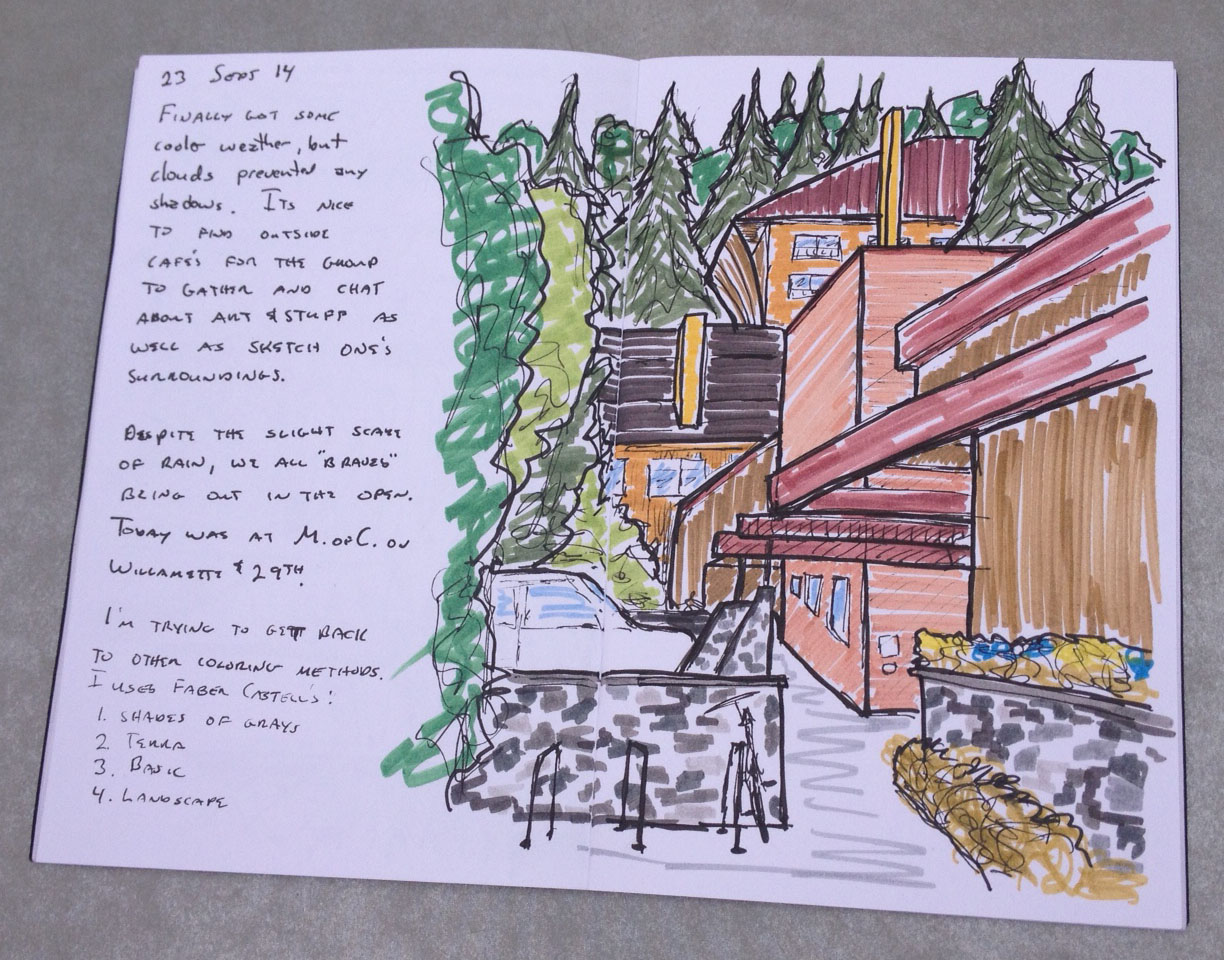 Hugh tackled the whole scene.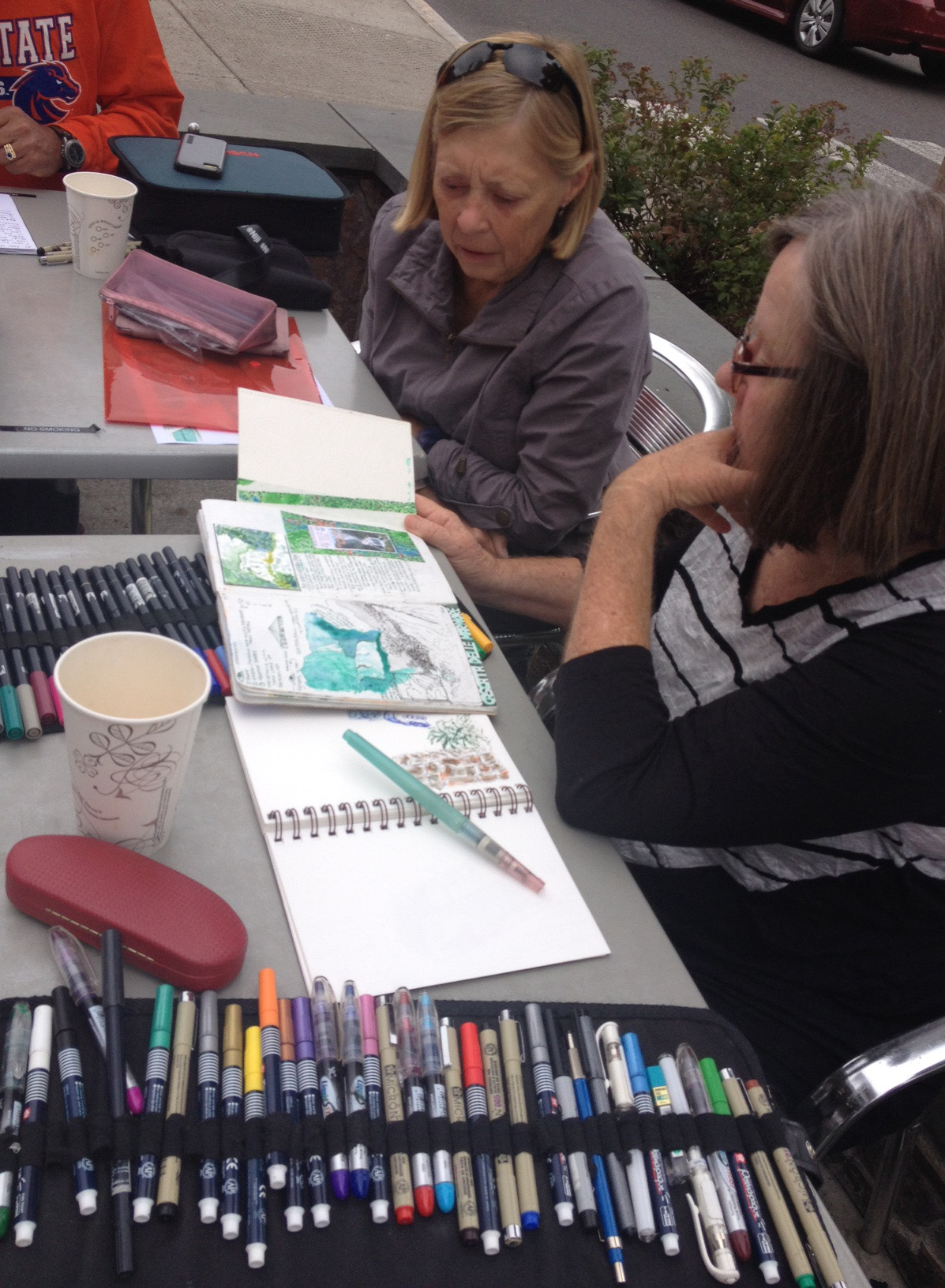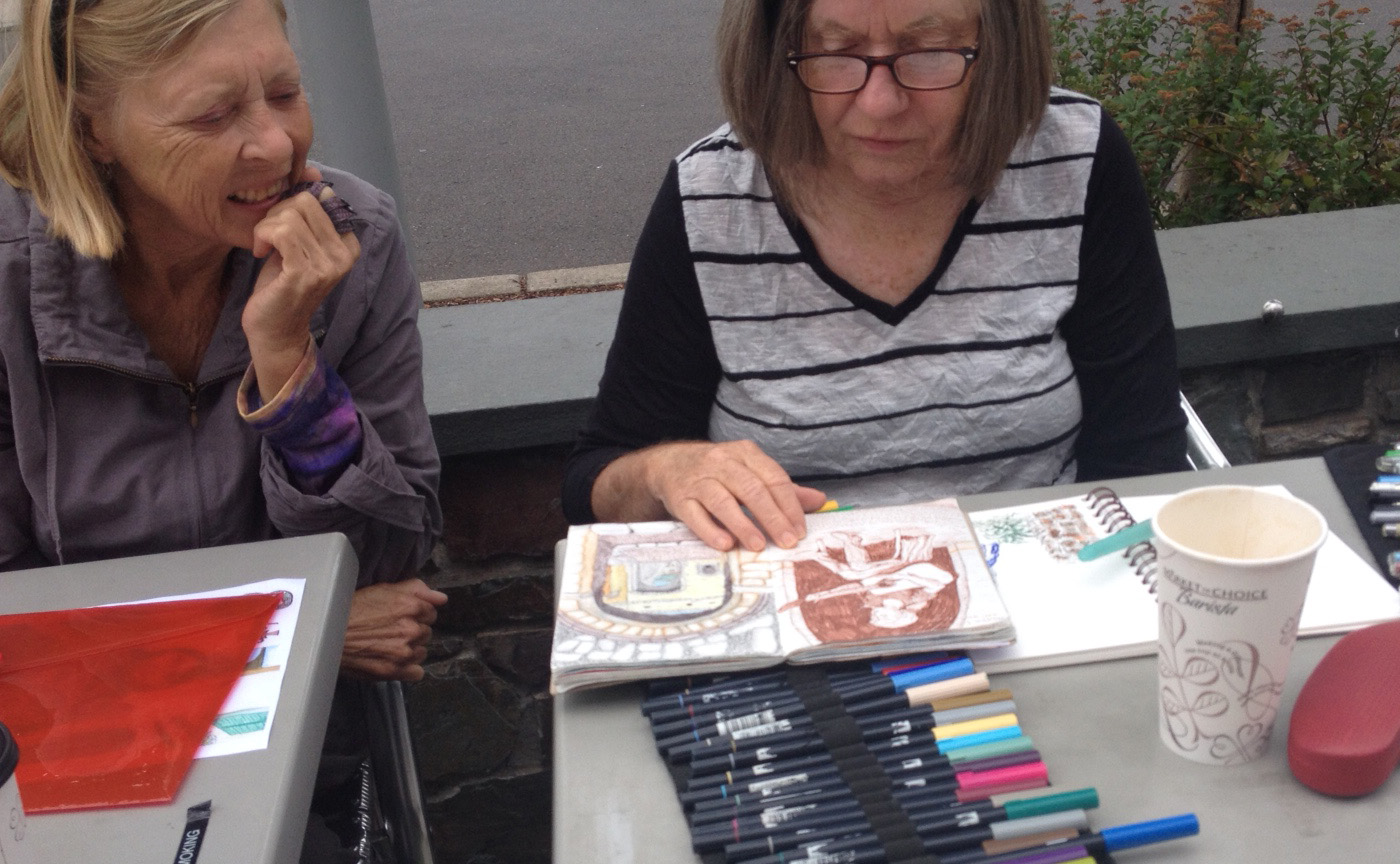 Barbara Sh. had just returned from La Romita and shared her sketchbook with everyone.    What fun!  We were all envious.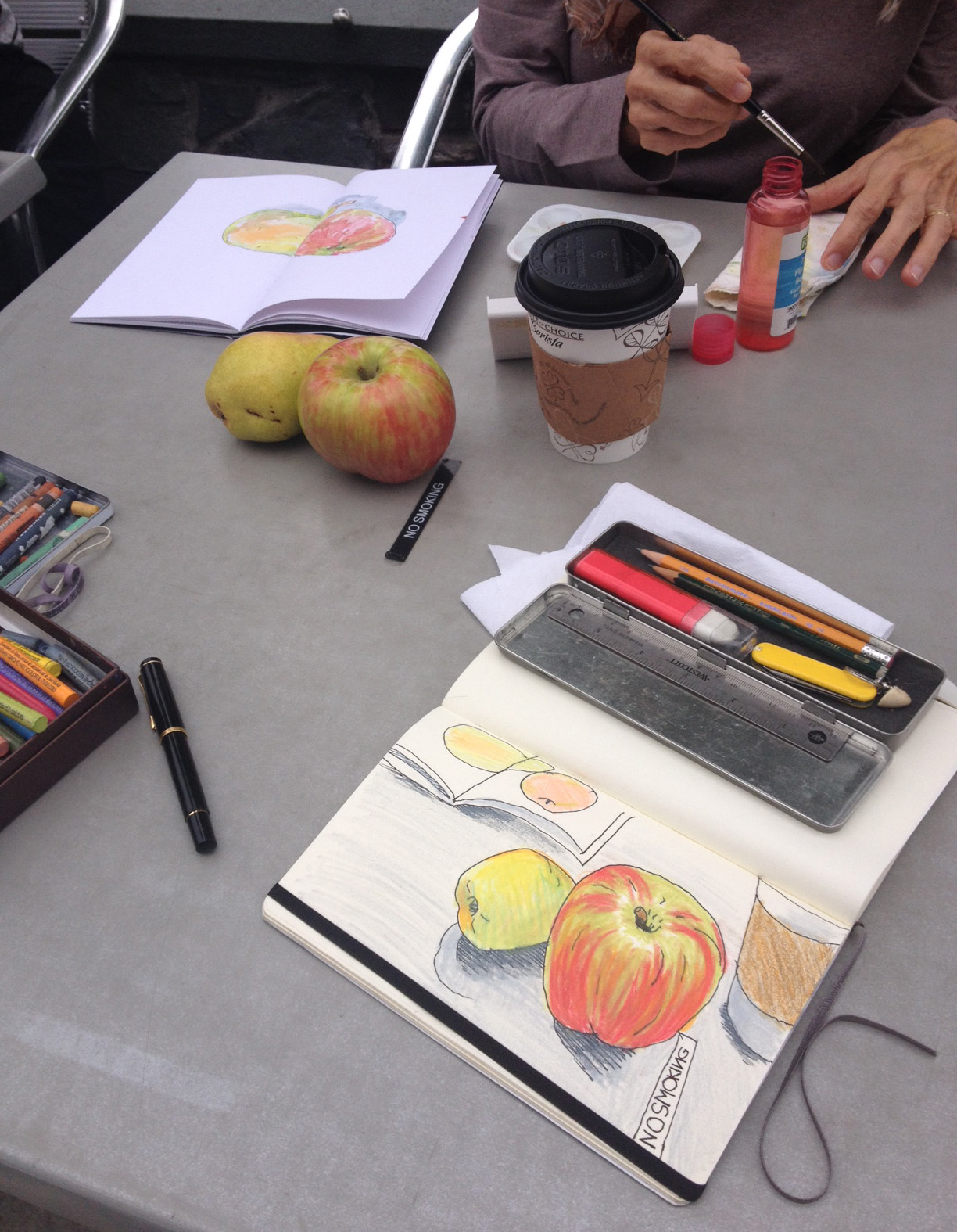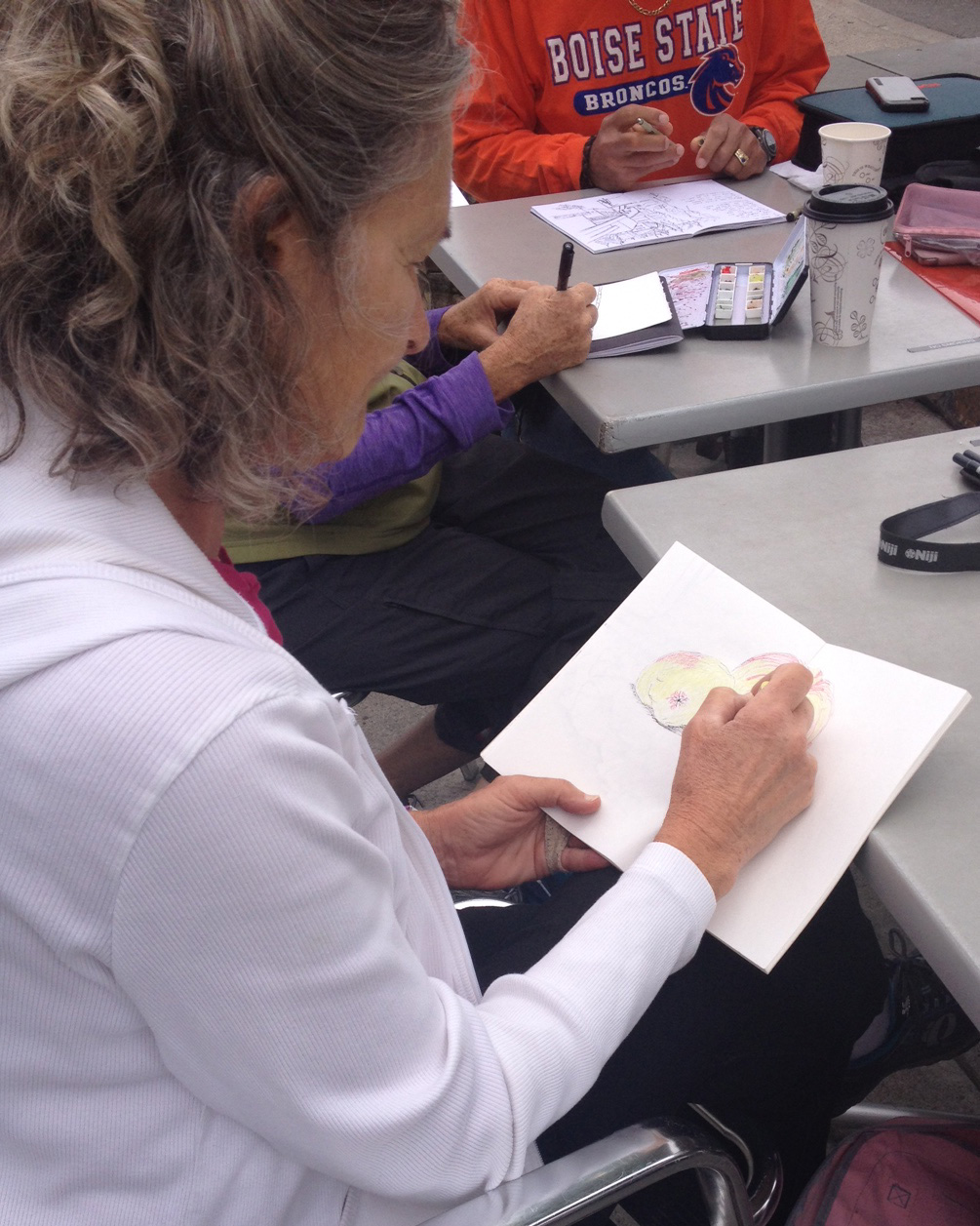 Barbara So. brought an apple and a pear from the market, and she, Erik, and Sandy drew them.  Erik drew his "N" backwards.  Ooops.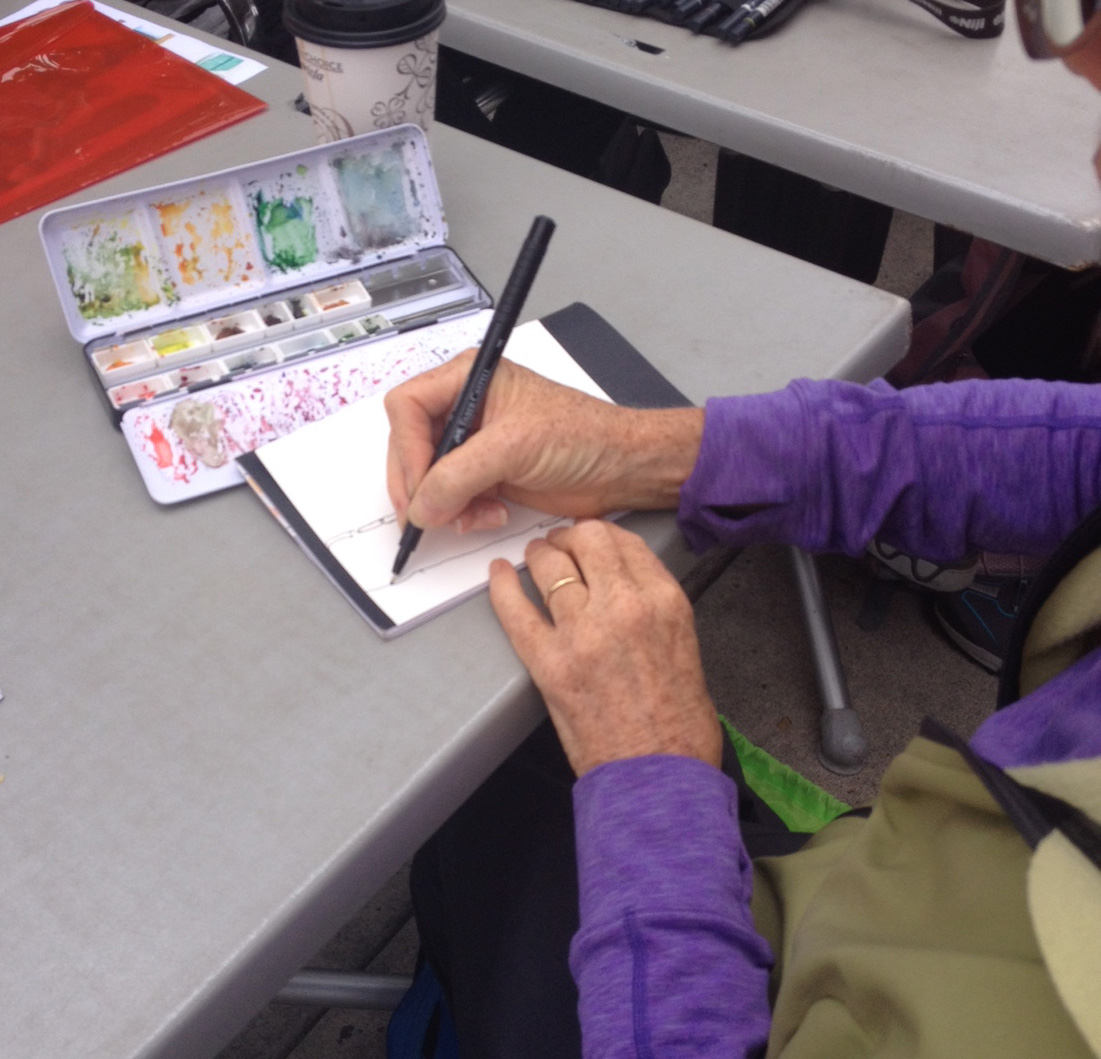 Penelope did a nice drawing of her watercolor box.  I think she spent most of the time looking at Barbara's sketchbook from La Romita.  In fact, we all visited more than sketched, but still got some NICE DRAWINGS!