Friendly St. Market, Eugene,OR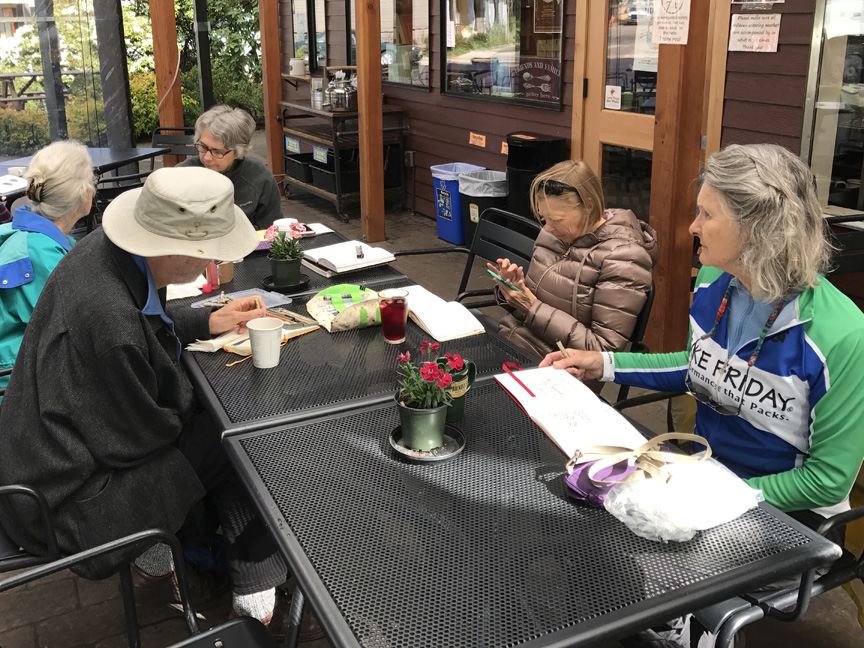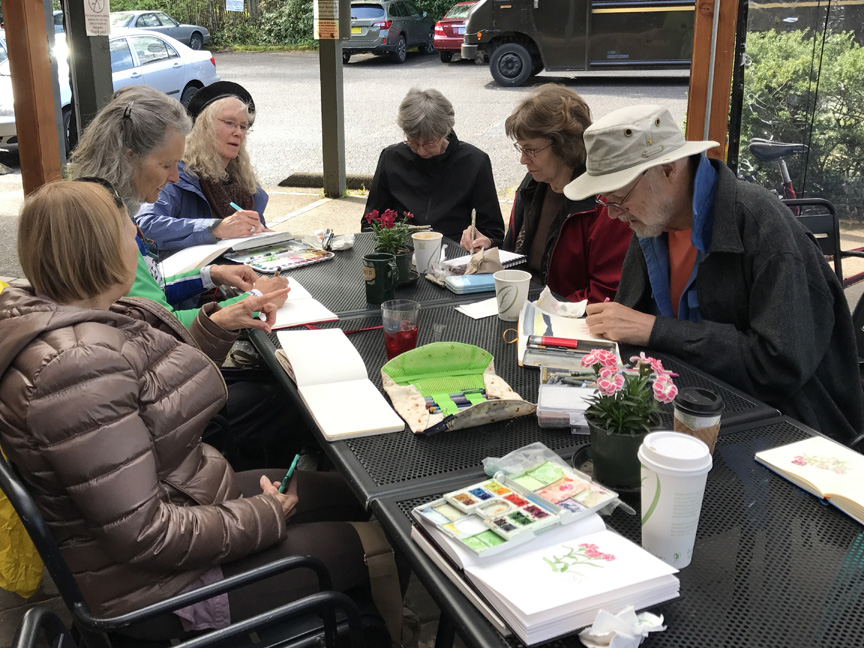 We enjoy sketching on the covered patio here. Around the tables: Erik, Barb So, Betsy, Barb Sh, Sandy; Barb Sh, Sandy, Tricia, Betsy, Bev, and Erik. And even more, as you will see!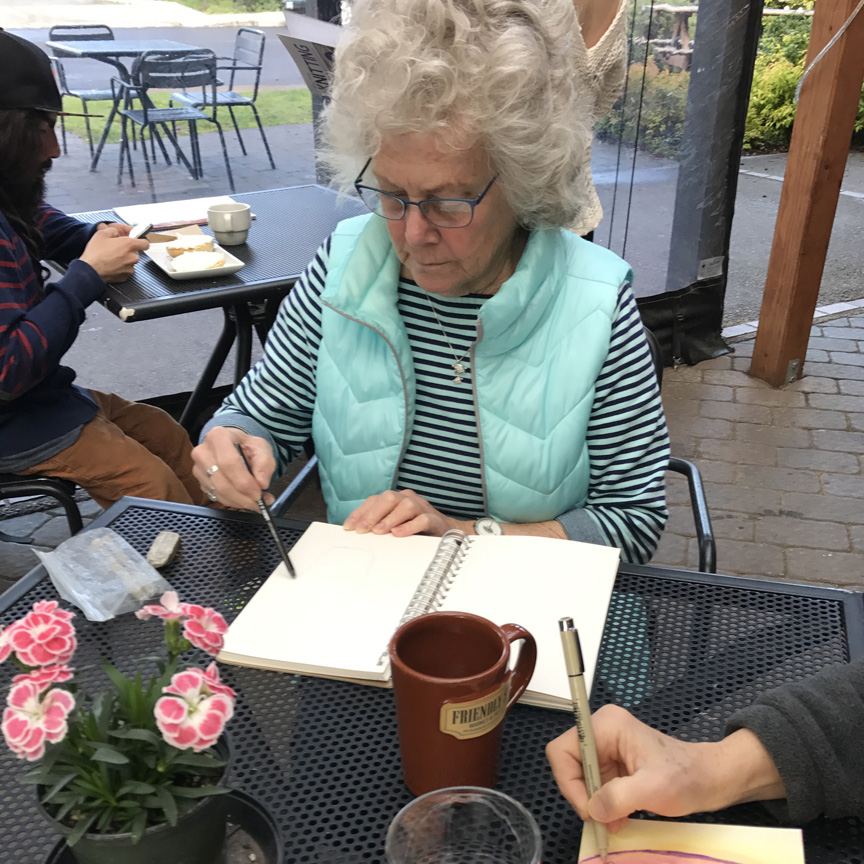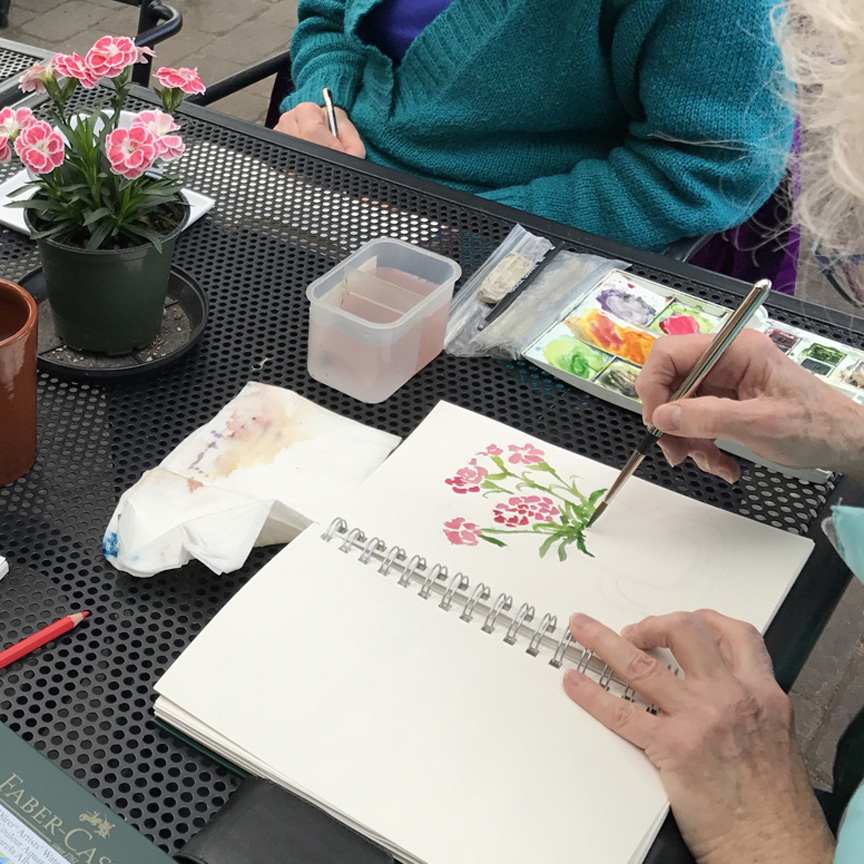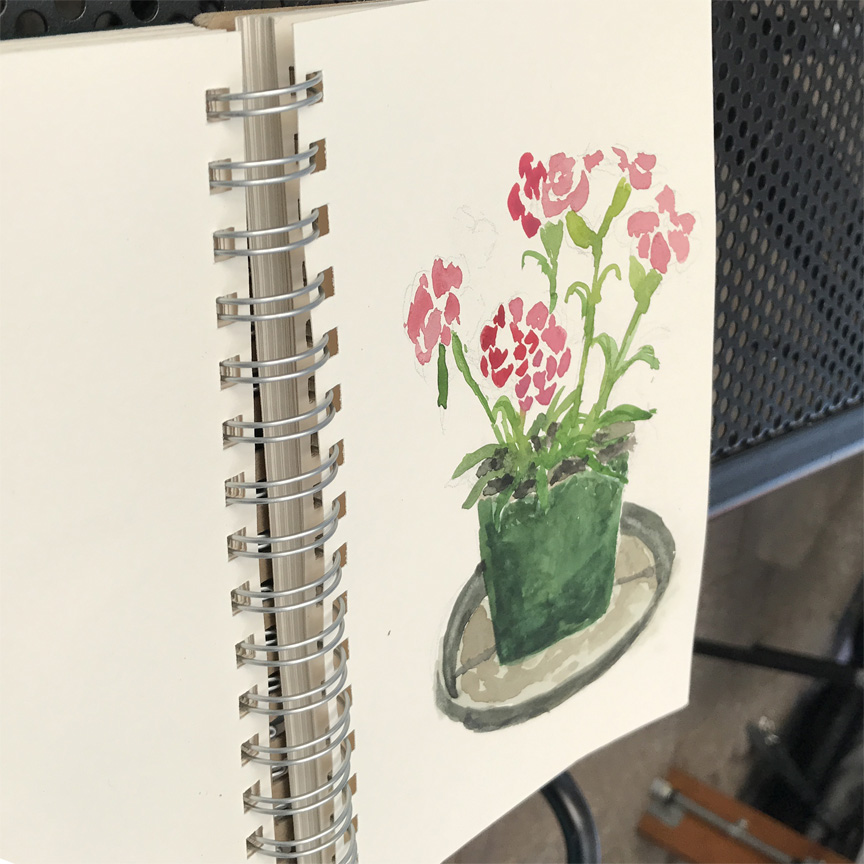 Barb A has such a nice loose approach to watercolor sketching, and the pots of dianthus on the tables are just the right subject matter.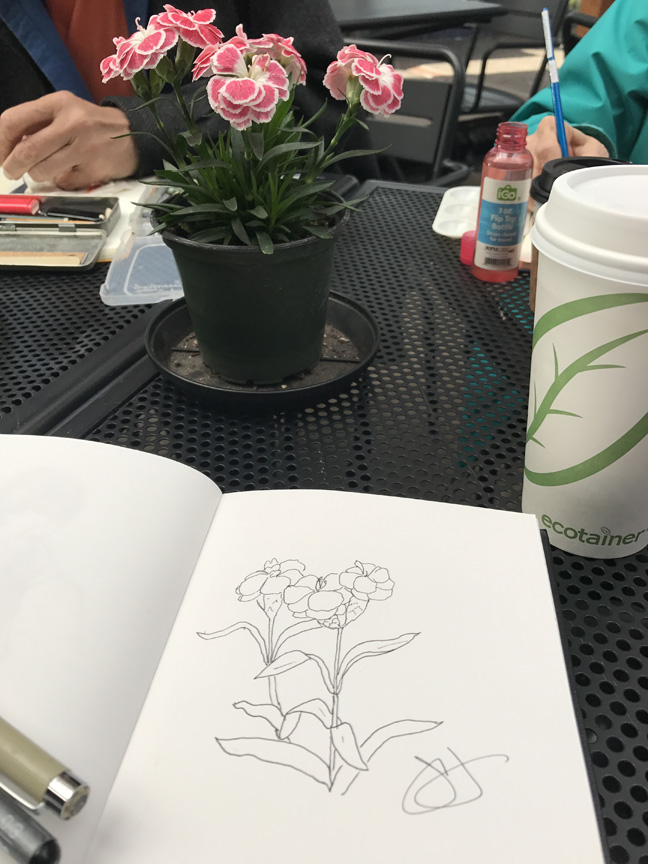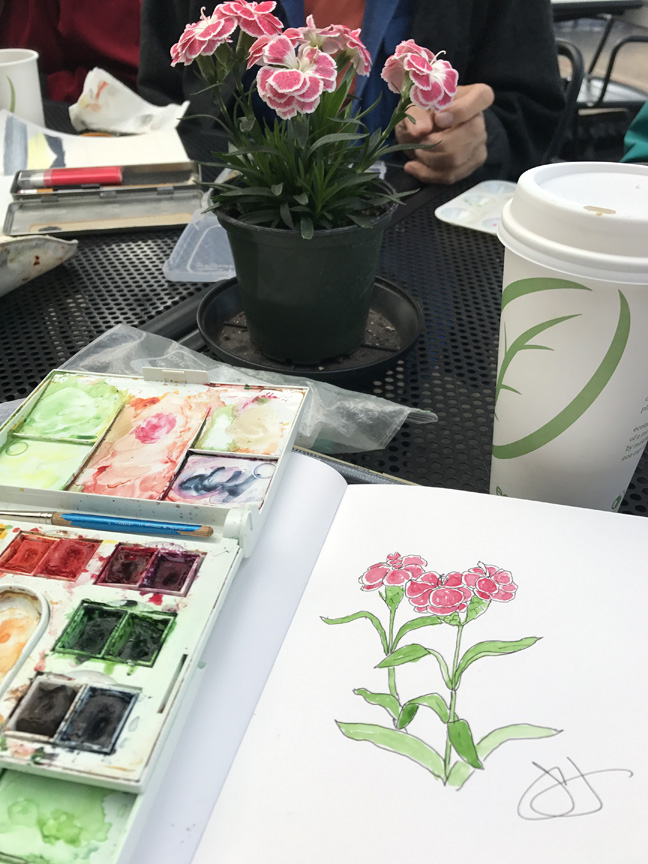 Jane, on the other hand, always starts with an ink drawing, then adds watercolor (& she likes doing selective close-ups).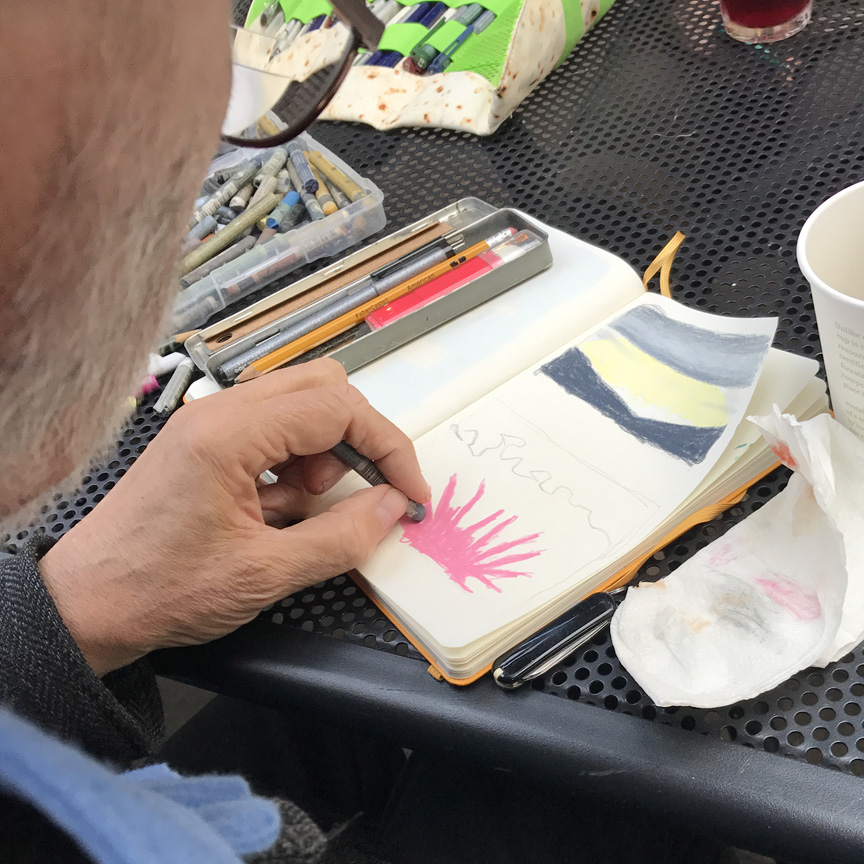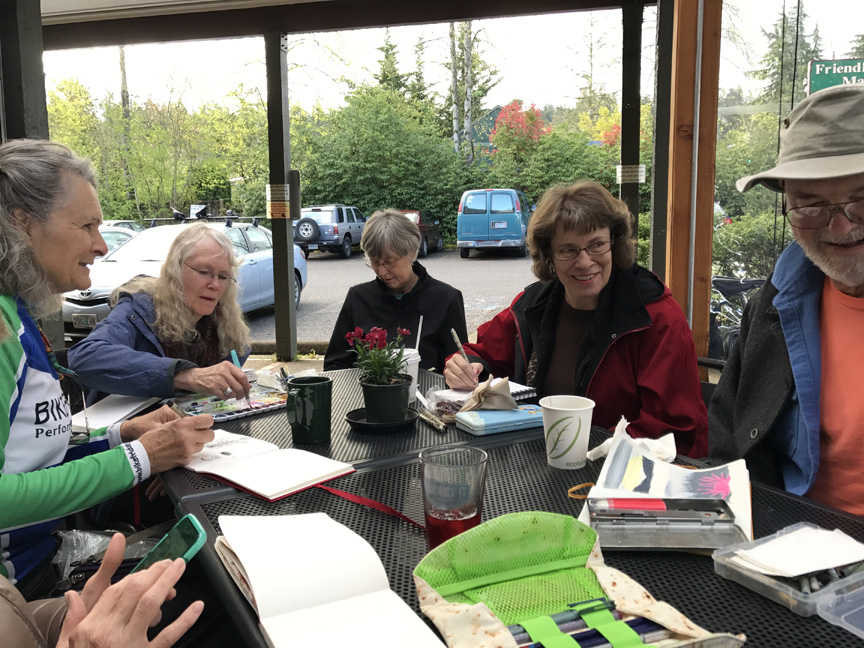 Erik has his own images in the file in his mind, and cracks the group up with his wit. It's such a pleasure to have him with us.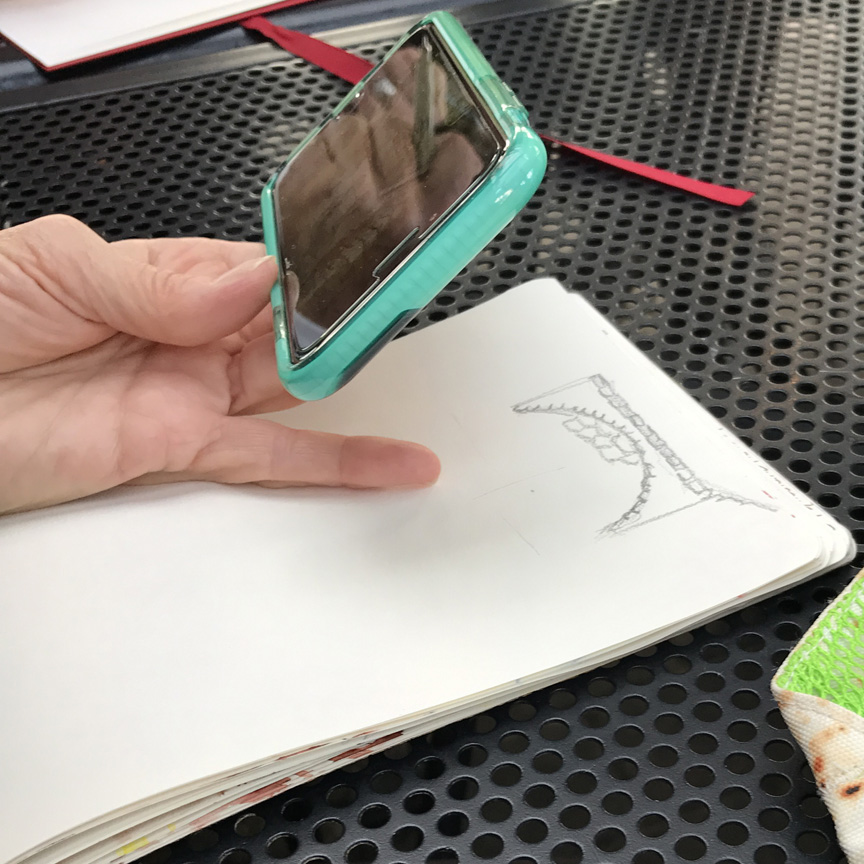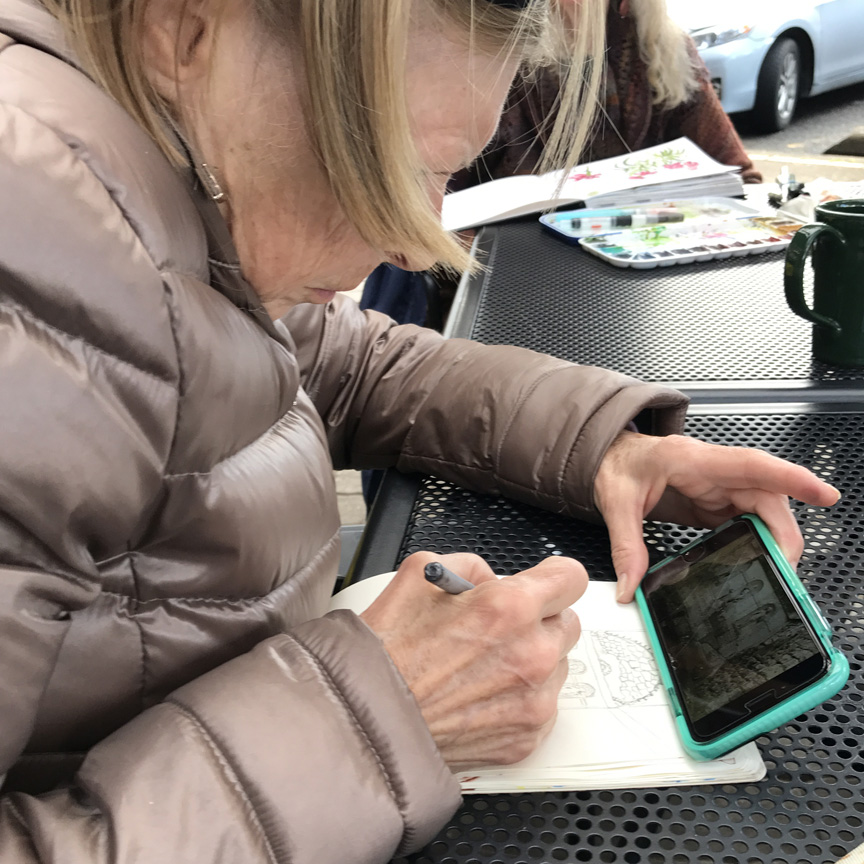 Barb Sh is off in another world, fascinated by an ancient arch.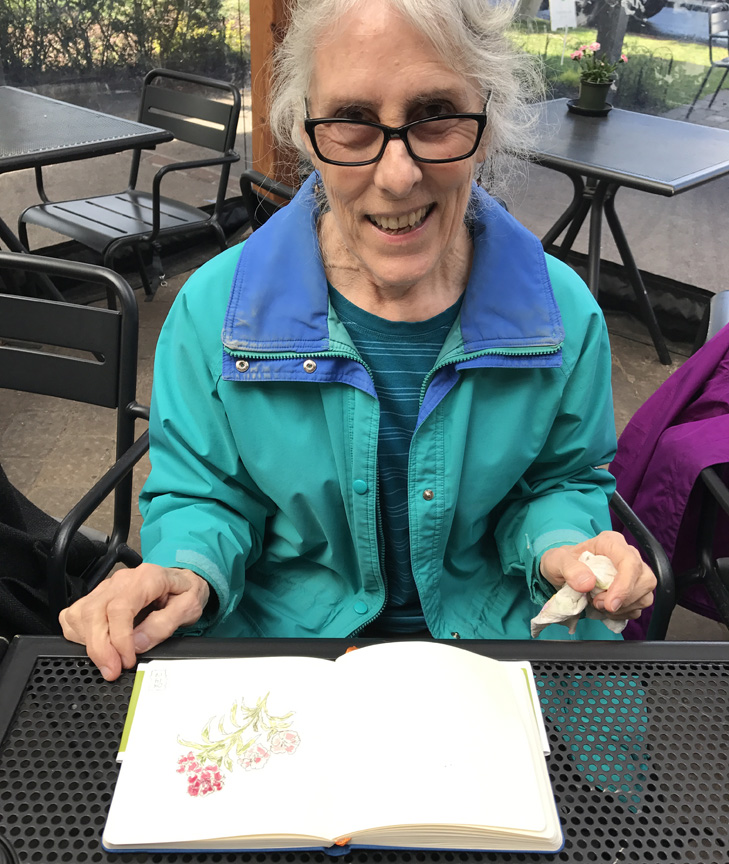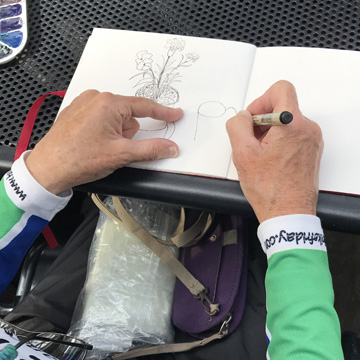 But back to the dianthus – Barb So with a delicate watercolor, and Sandy with an pen & ink version.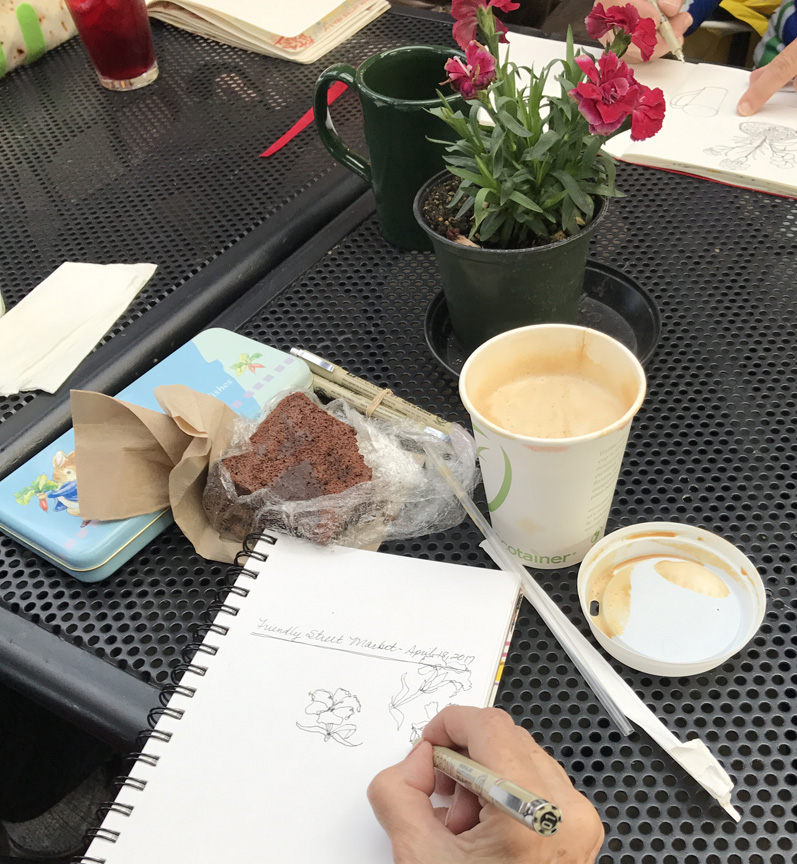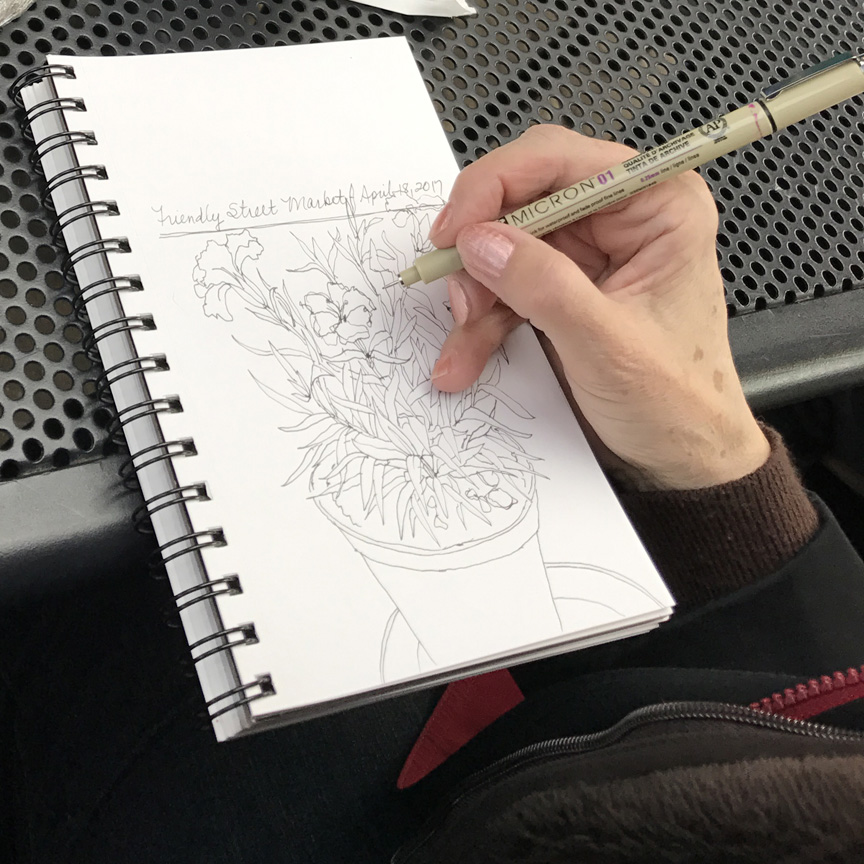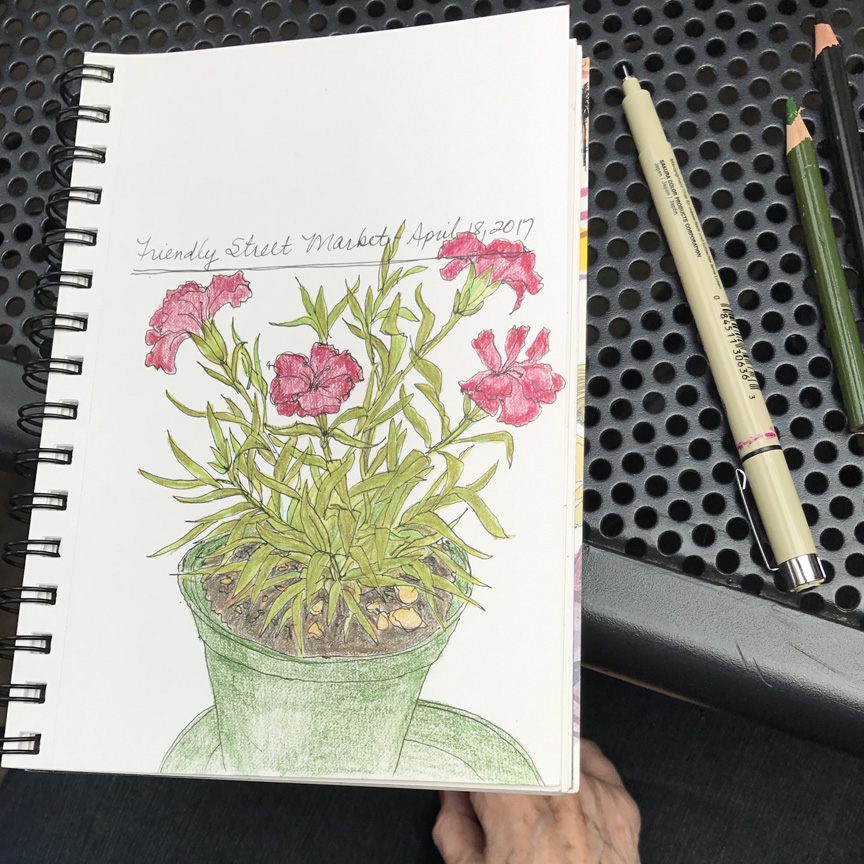 Bev was intrigued by the dianthus, too, & plans to add some narrative words at the top of her finished sketch page.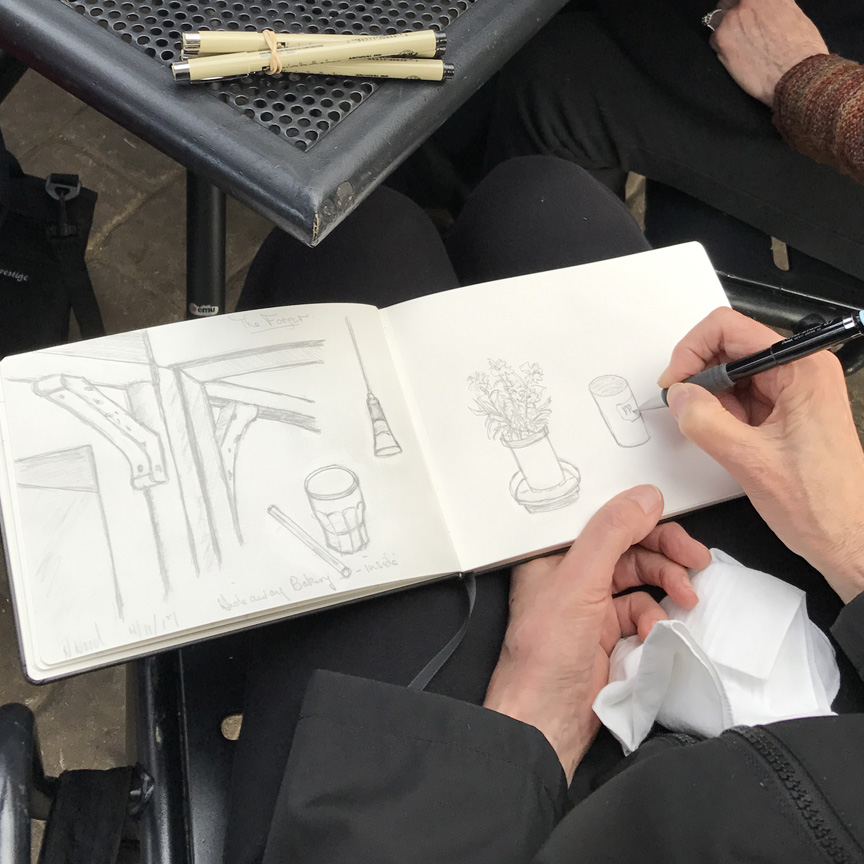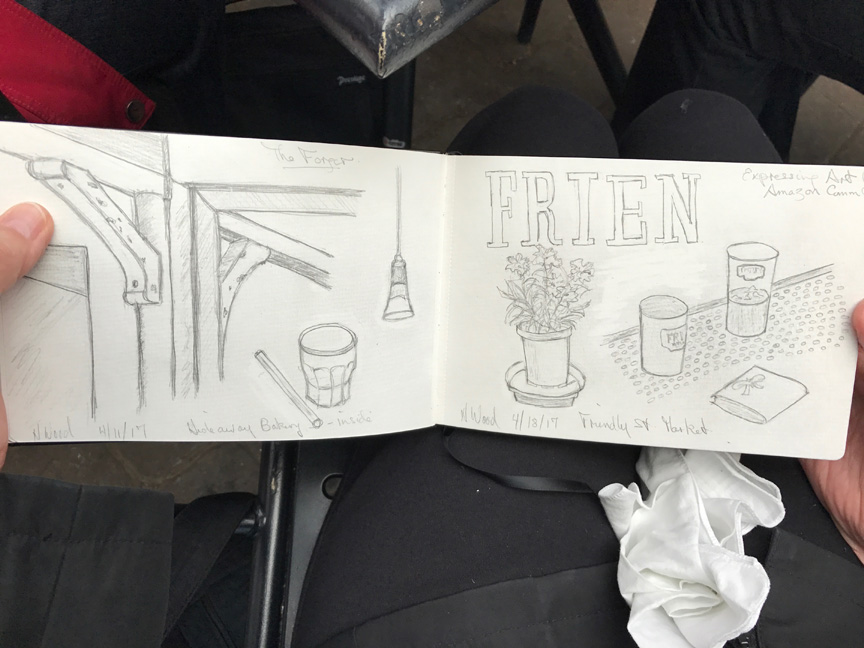 Helga is enjoying the definition she's getting in her pencil sketches. Maybe she'll try ink sometime in the future, she says.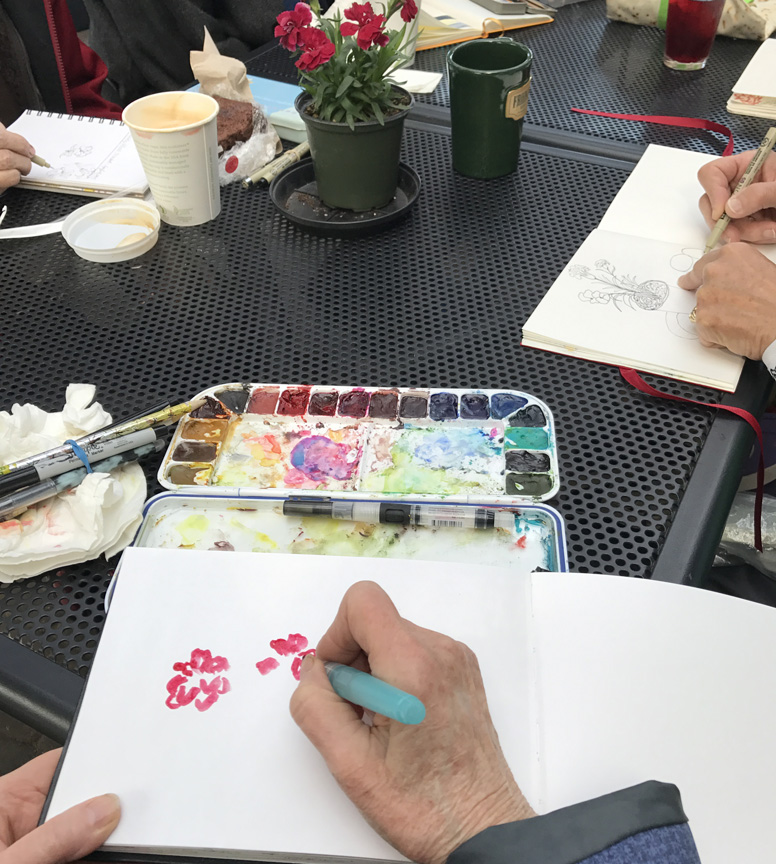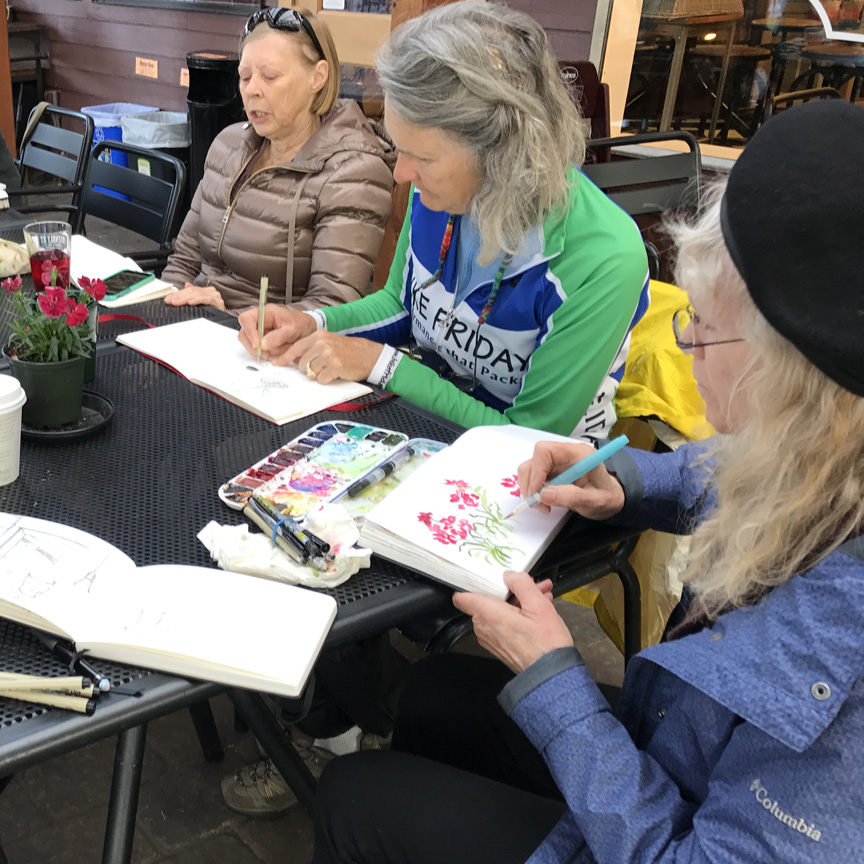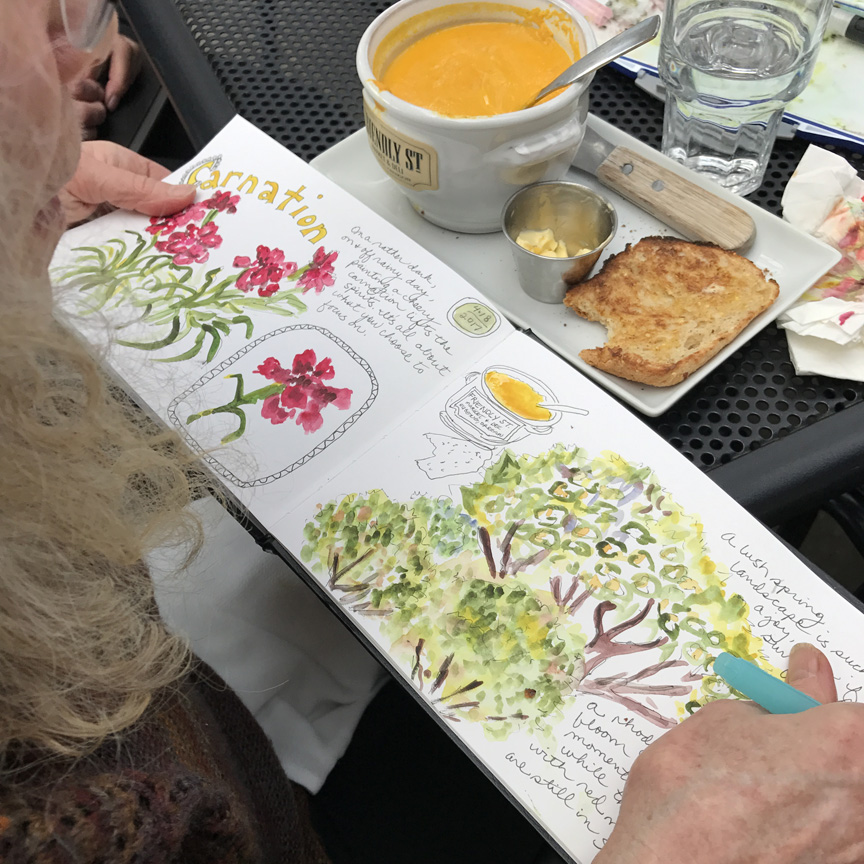 Tricia enjoys not only doing loose watercolor, but also incorporating her observations in her sketch – including the carrot soup she had!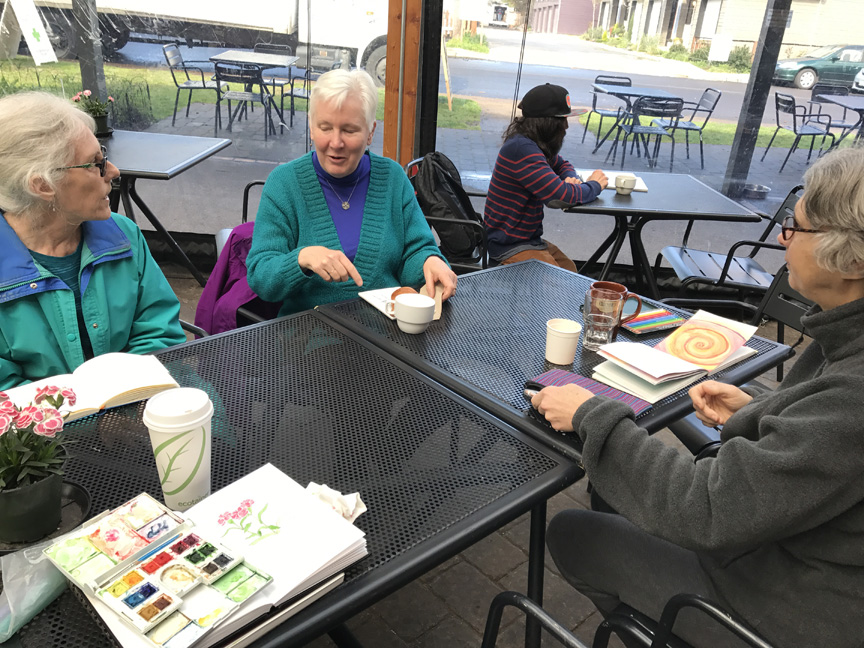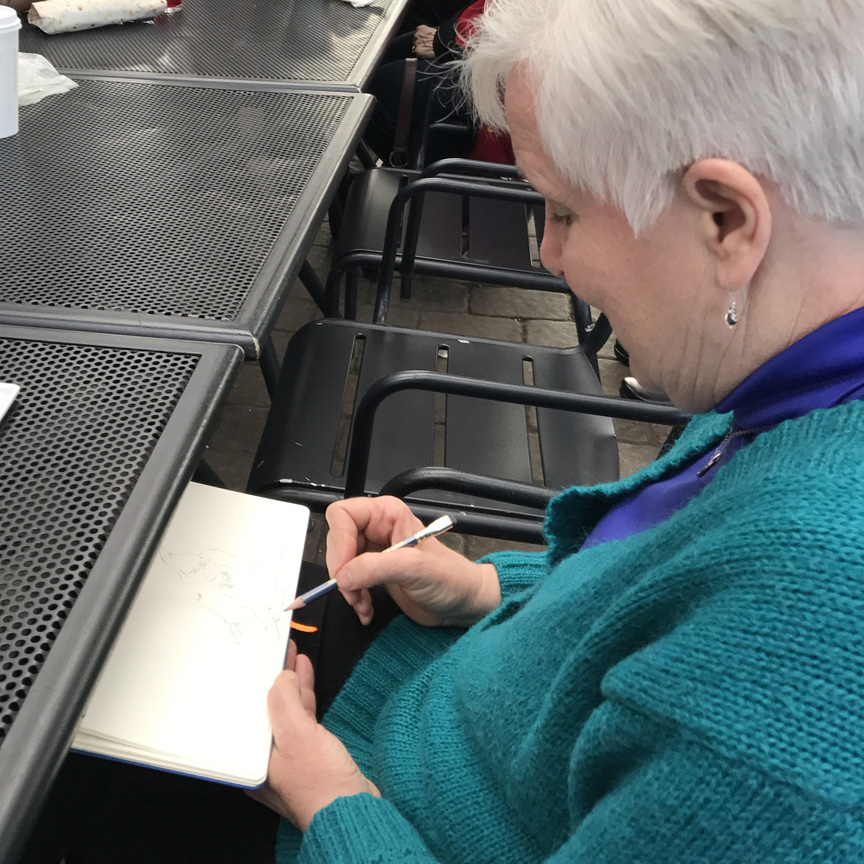 Phyllis lives in the neighborhood, so stopped by for breakfast and a quick sketch (of the dianthus, of course – see next week for it).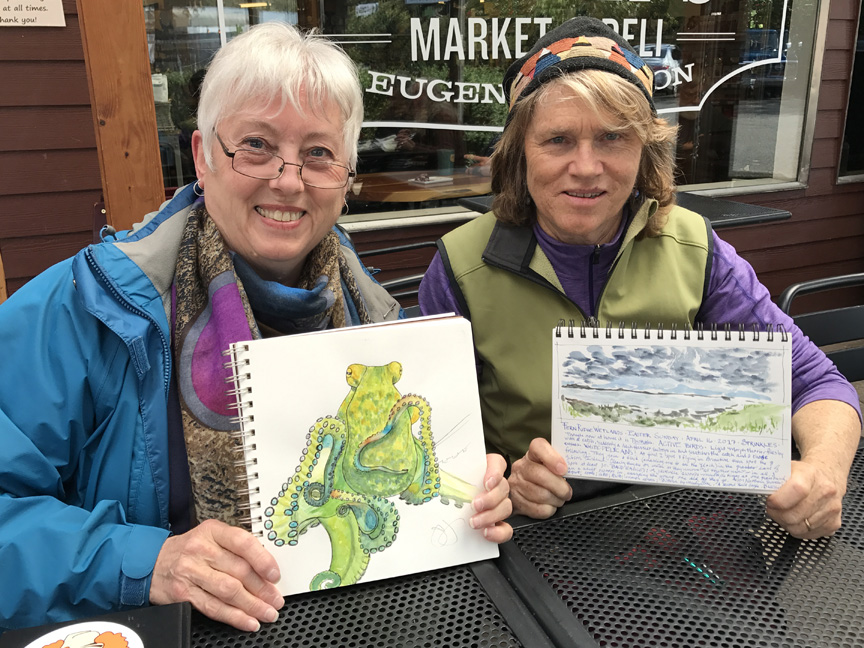 Penelope asked if someone had taking Jane's photo for the blog, and so Jane & Penelope posed with sketches from their sketchbooks.