New Day Bakery, Eugene, OR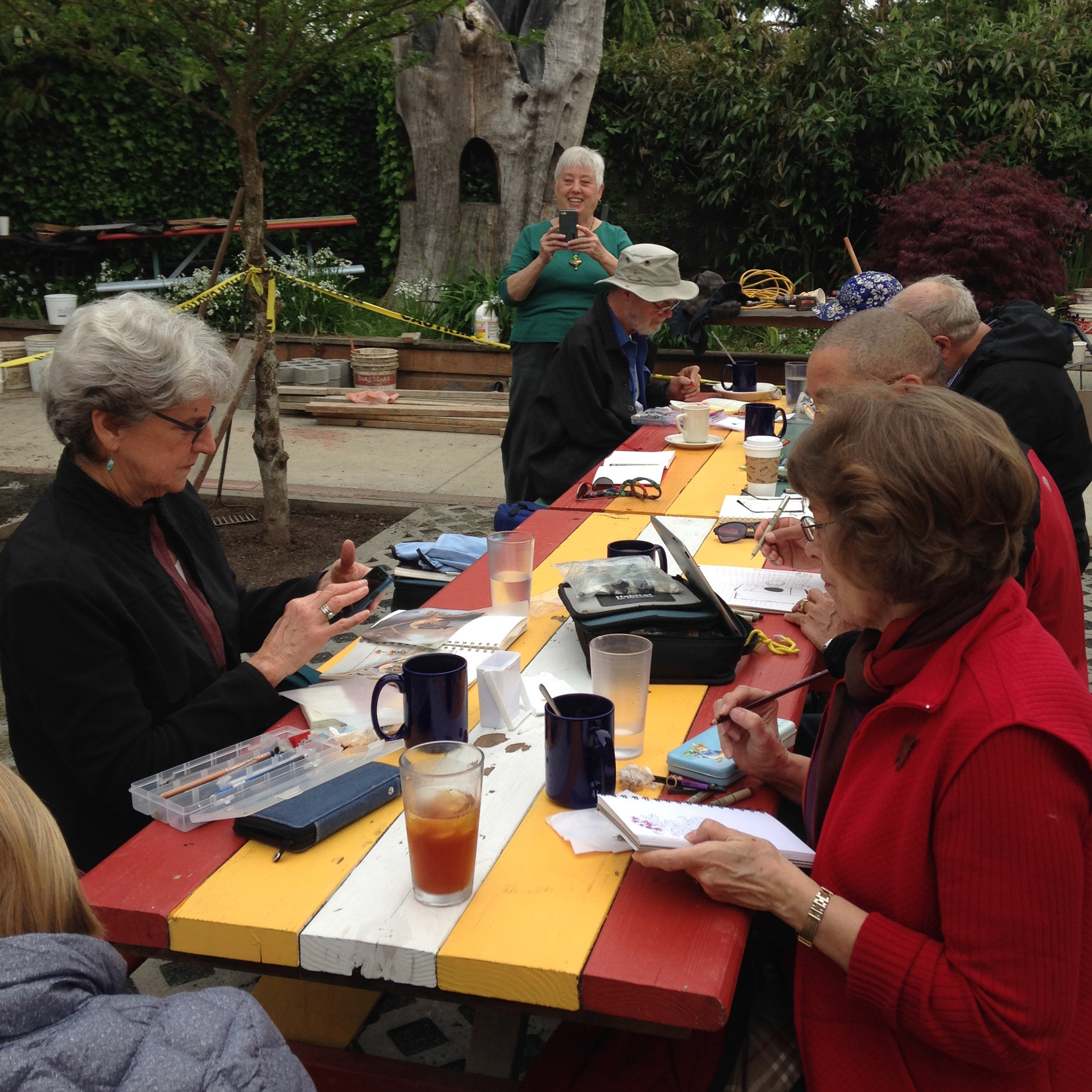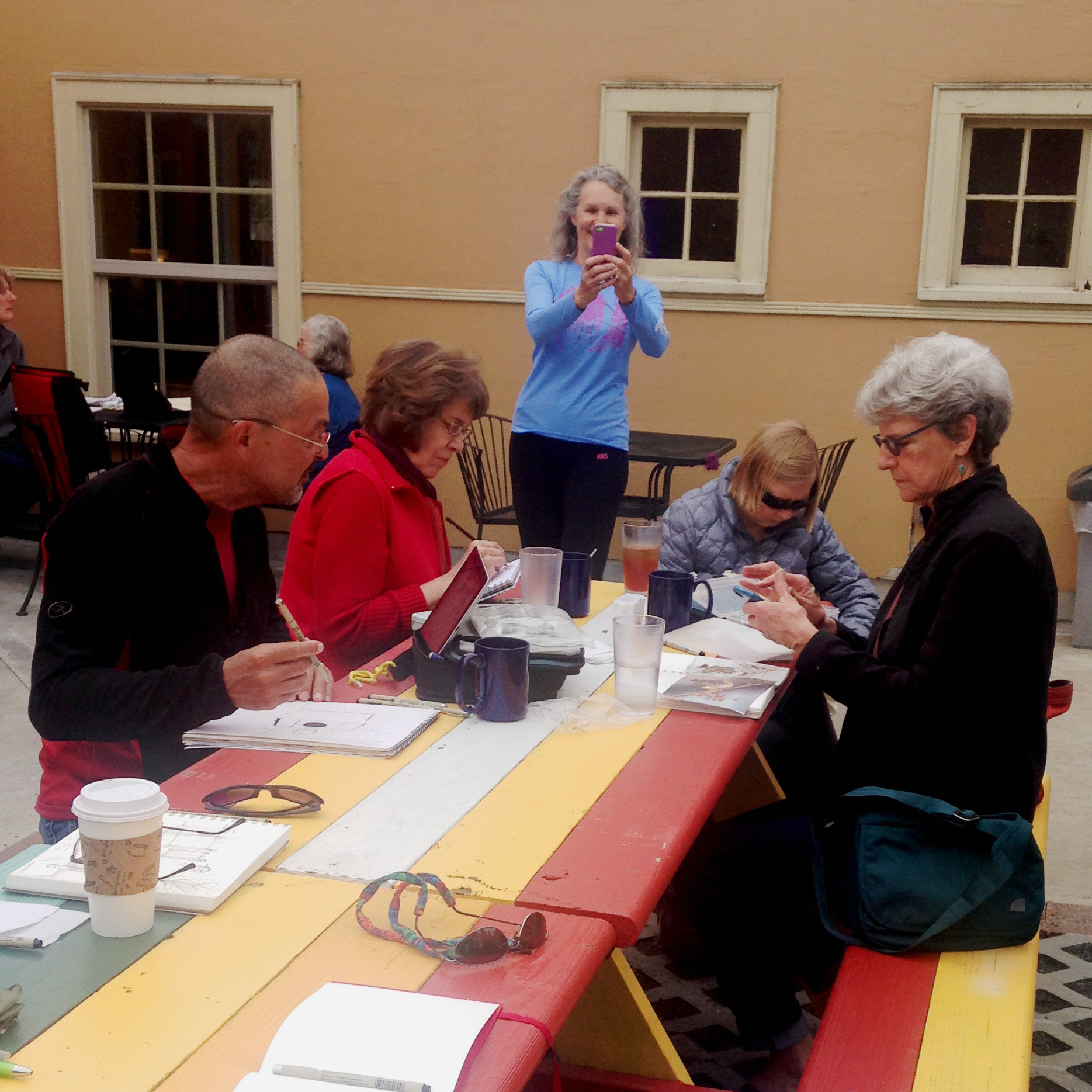 Jane and Sandy take turns trying to get the whole gang in the photo.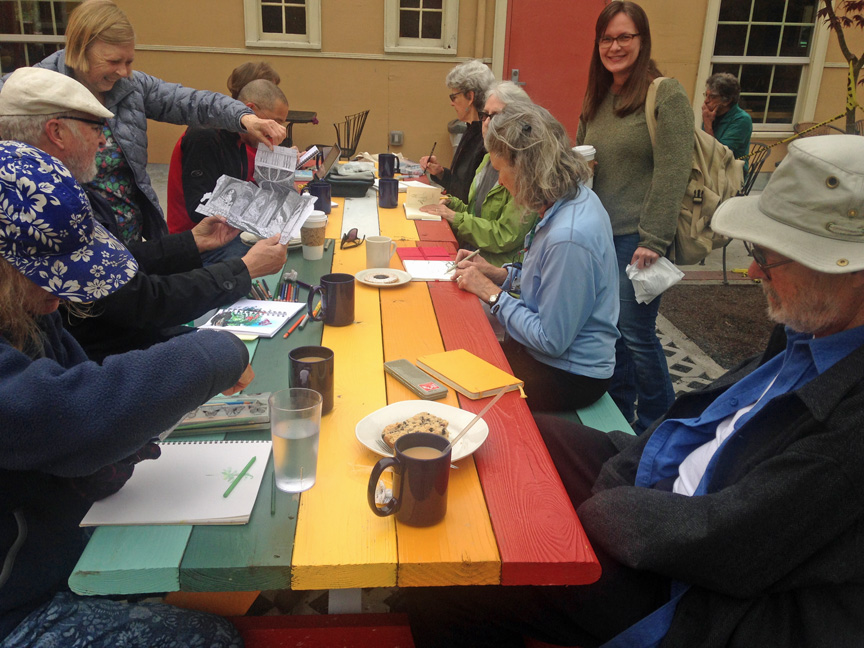 We enjoyed being outside on the patio – Jean, Ken, Barb Sh, Hugh, Bev, Penny, Barb So, Heather, Sandy, & Erik.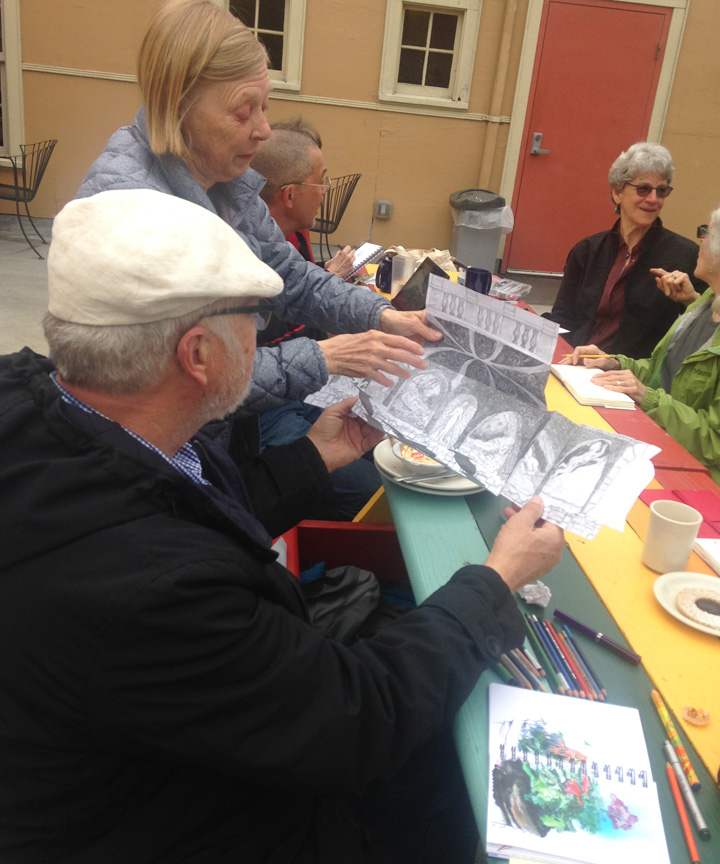 What's Barb Sh showing Ken? One of her marvelous folding 3D visual collages taken from photos she took!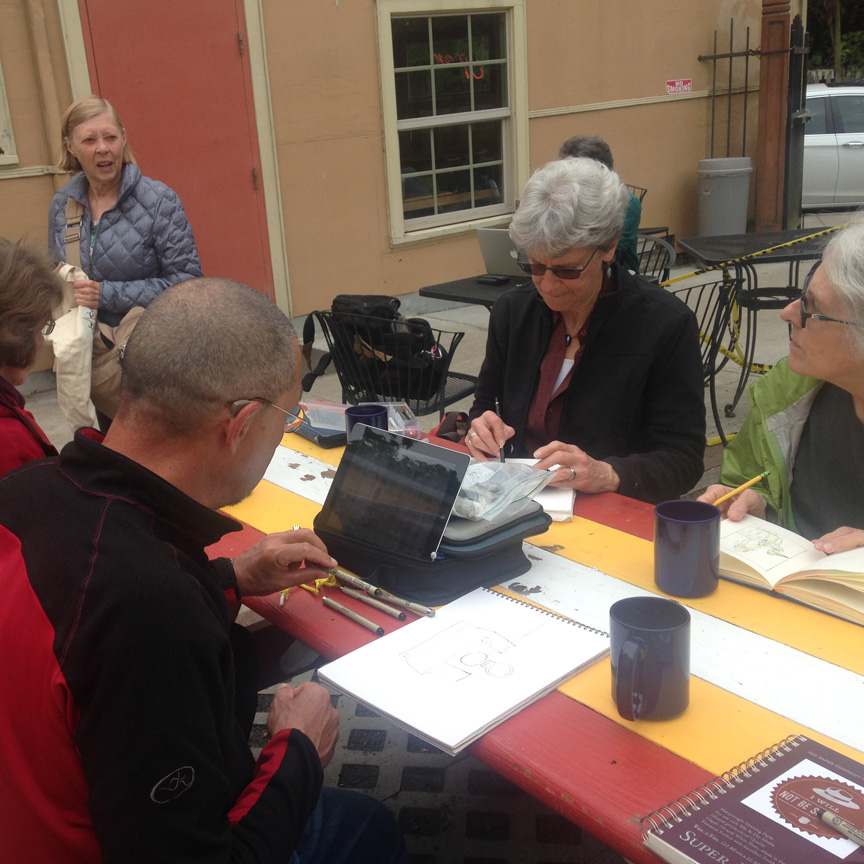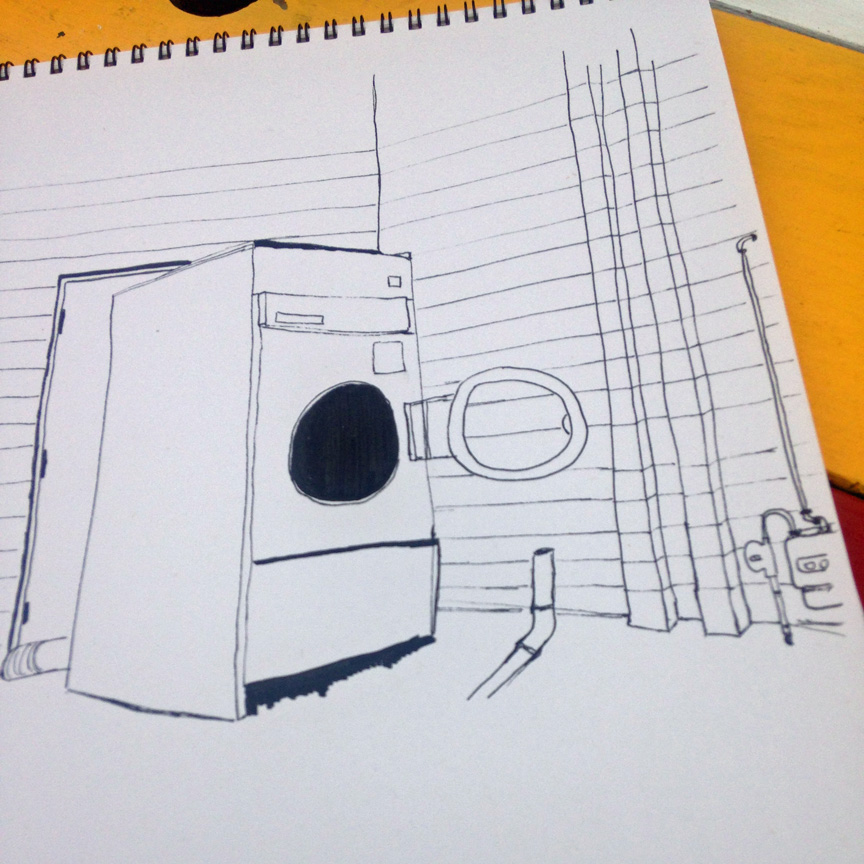 Hugh's photo was a little more mundane – a dryer hooked up in an alley – now there's a surprise! Ah, the eye of the artist.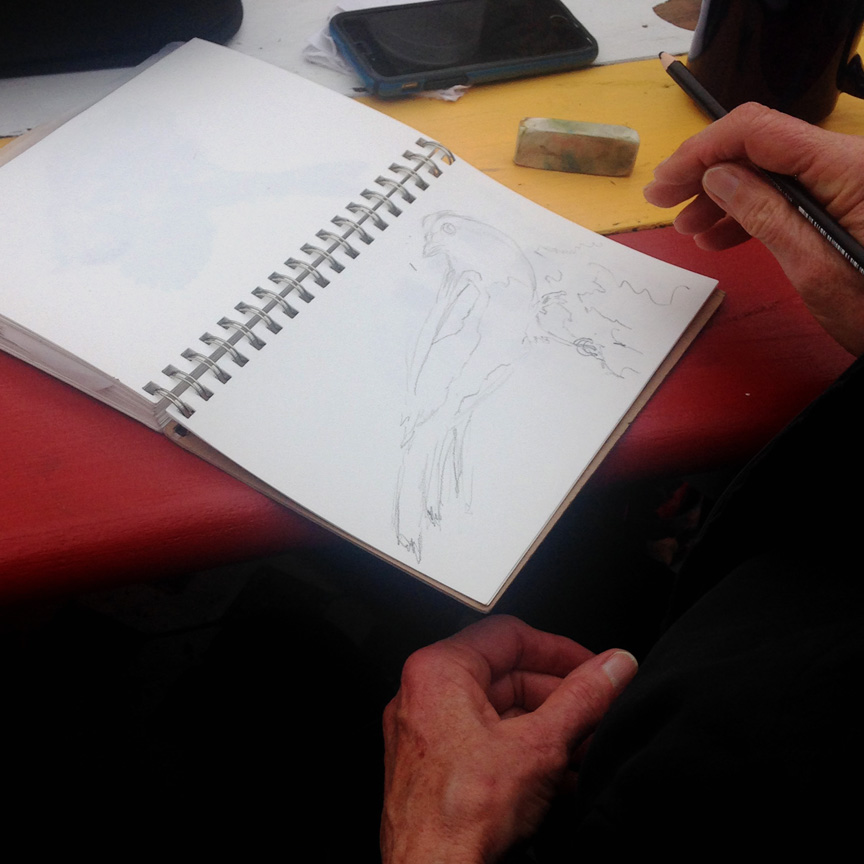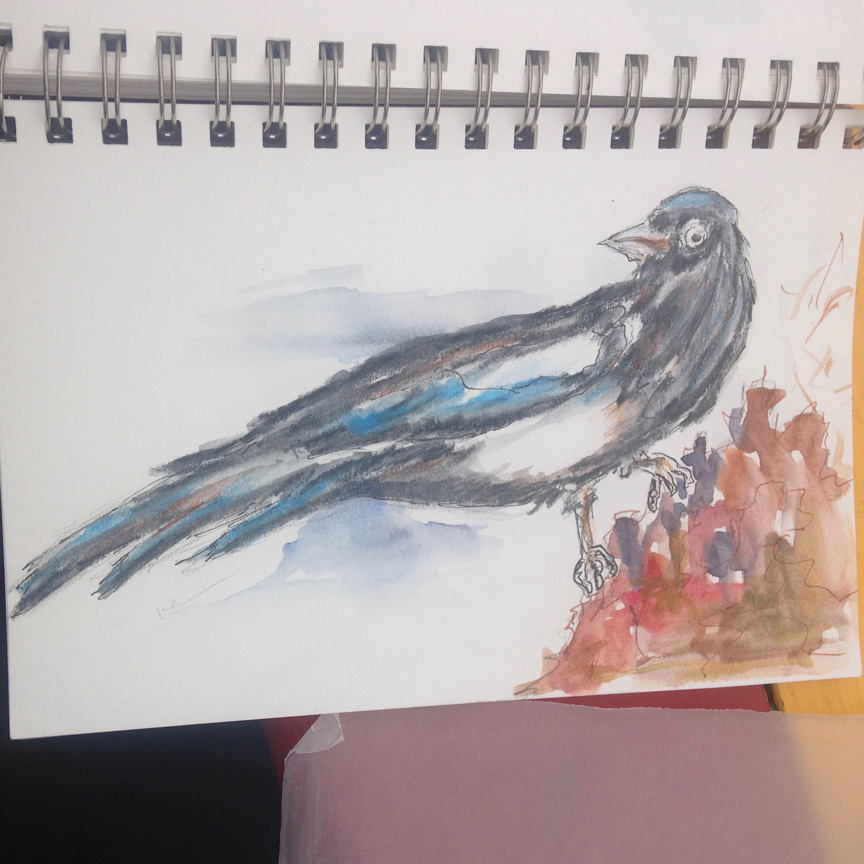 Penny's on a bird blitz – look how this one is going from a simple sketch to layers of color. Check back to see this one finished.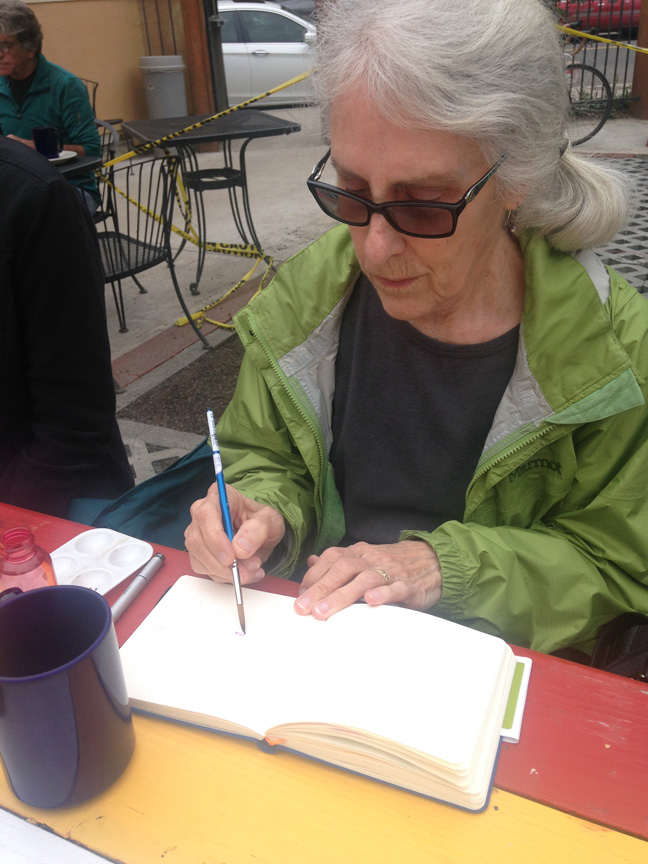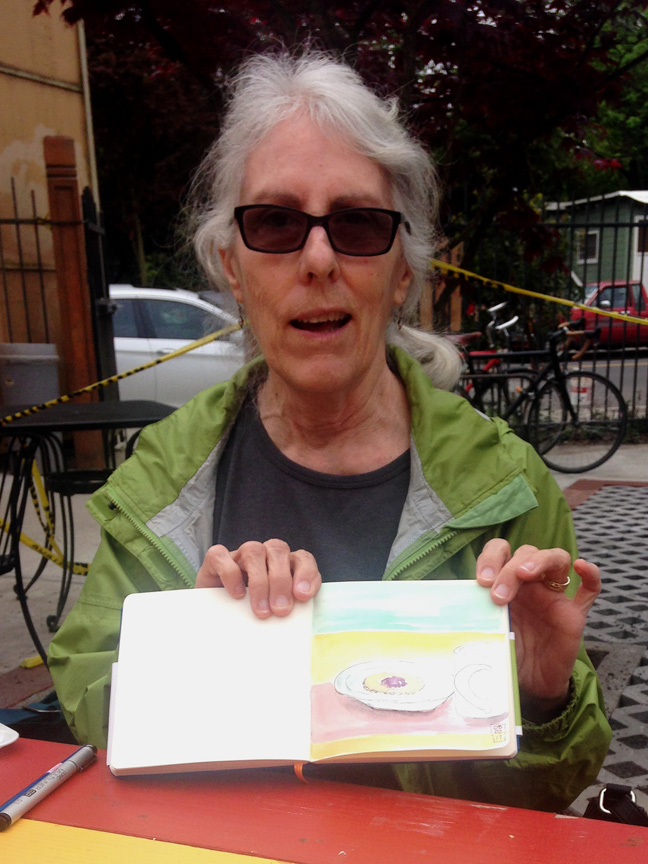 Barb So picked an ever popular subject – food!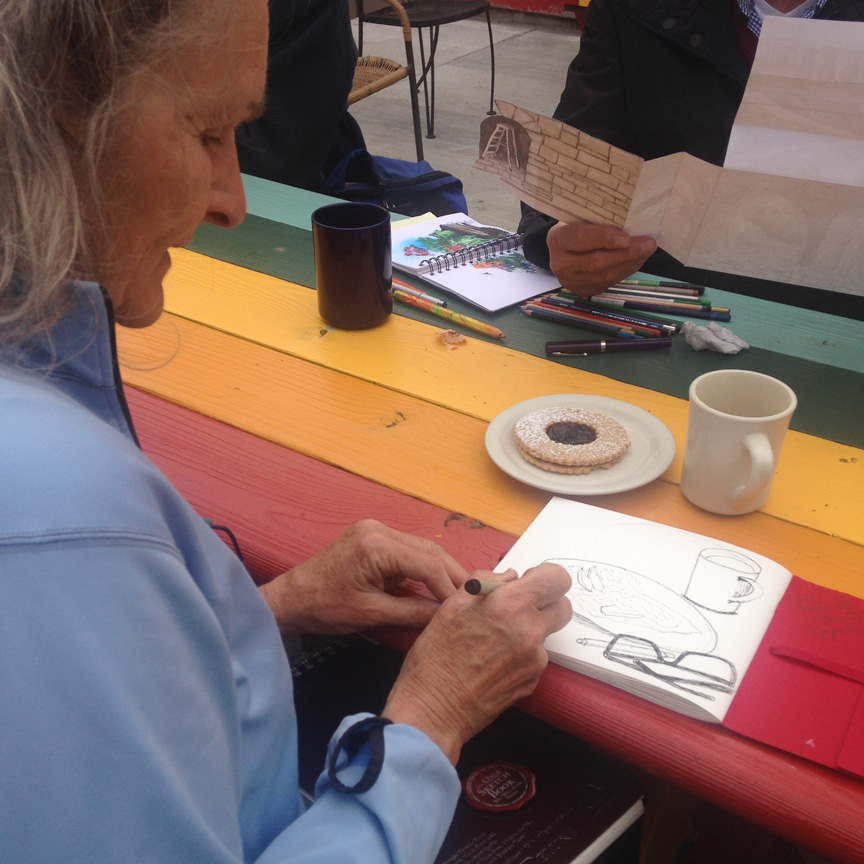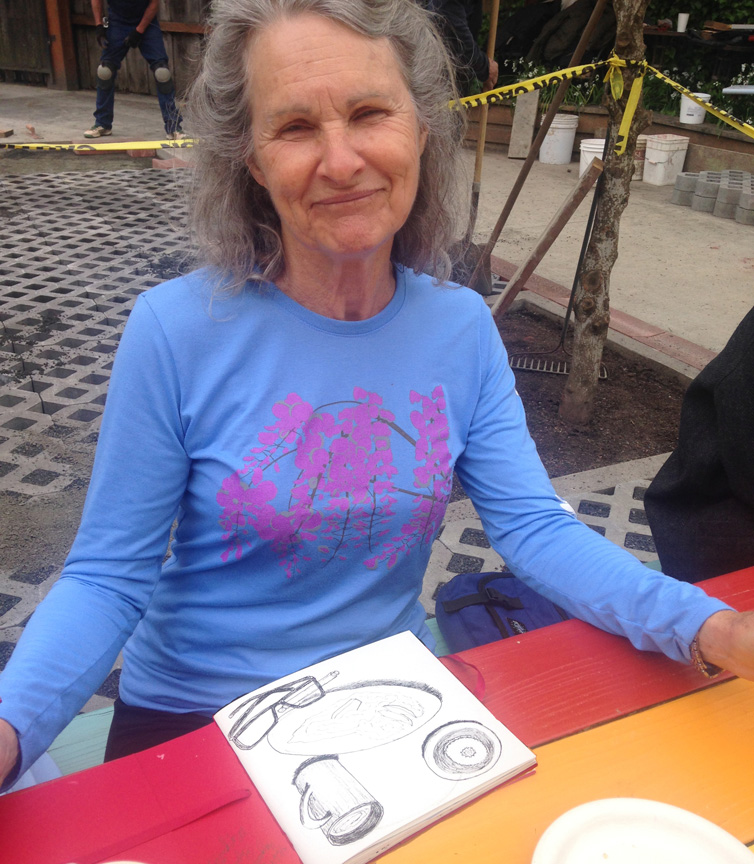 Ah shucks, Sandy just had to do it, too. (Notice the empty plate.)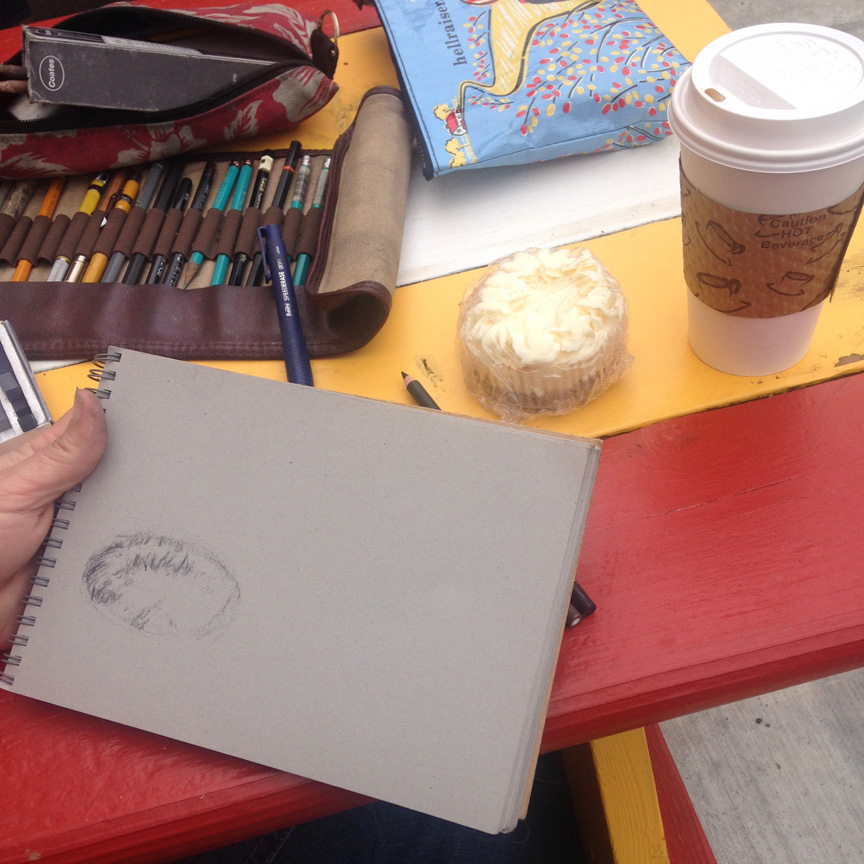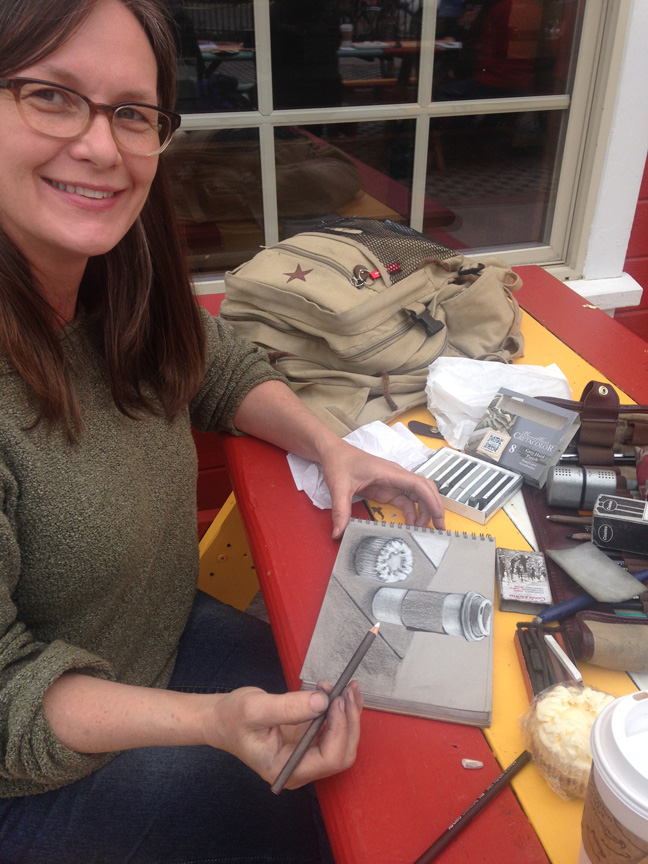 Heather took a break from the Whitaker Printmakers, and joined us to sketch with charcoal – what? A vanilla cheesecake! YUM>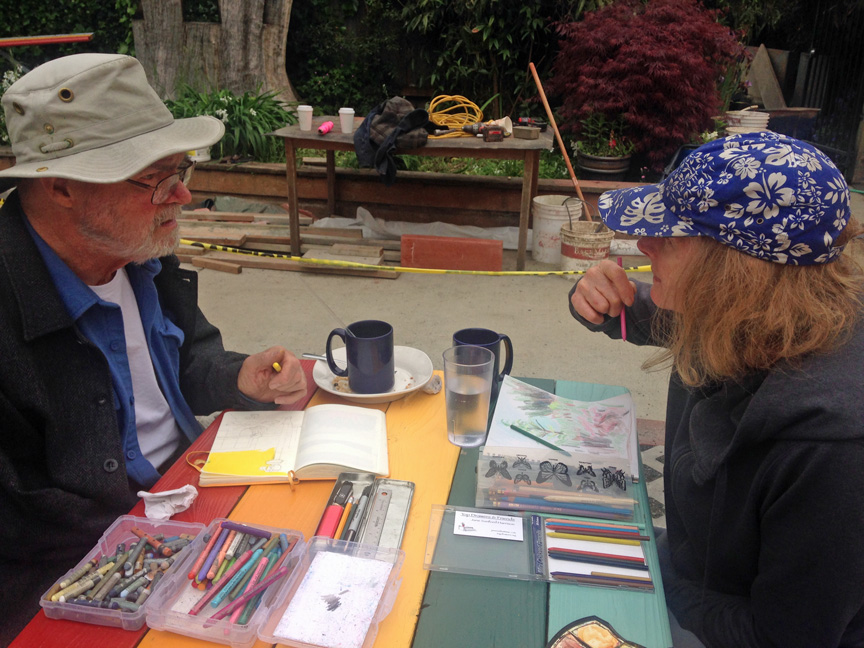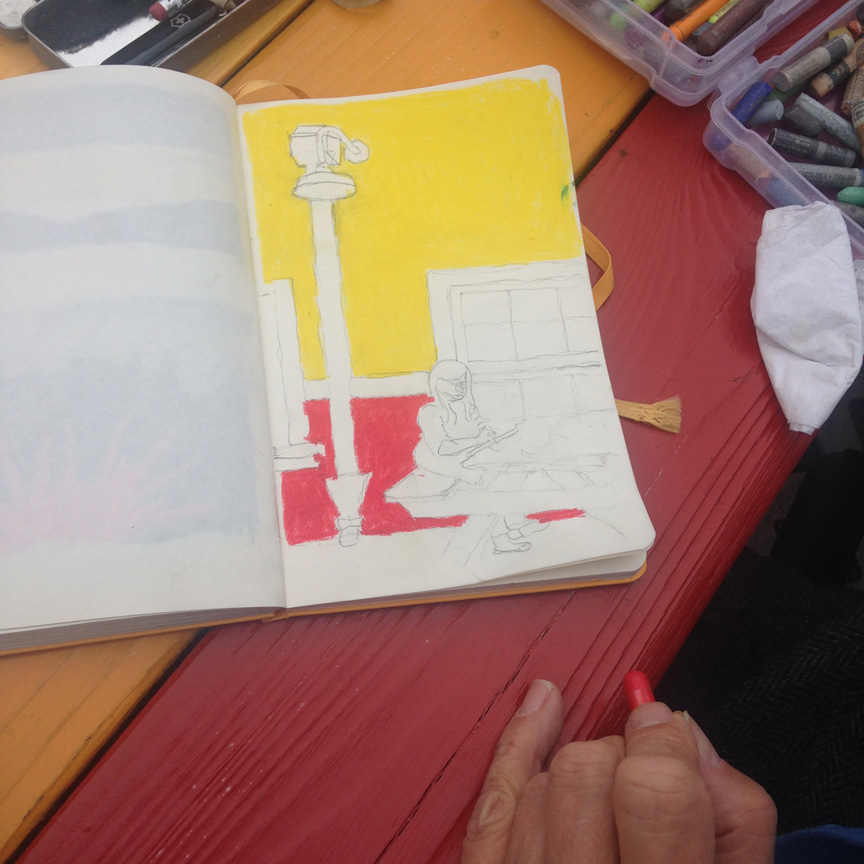 Erik invited his friend Jean to join us. She worked on flowers, he on the view across the courtyard (yes, that's Heather!).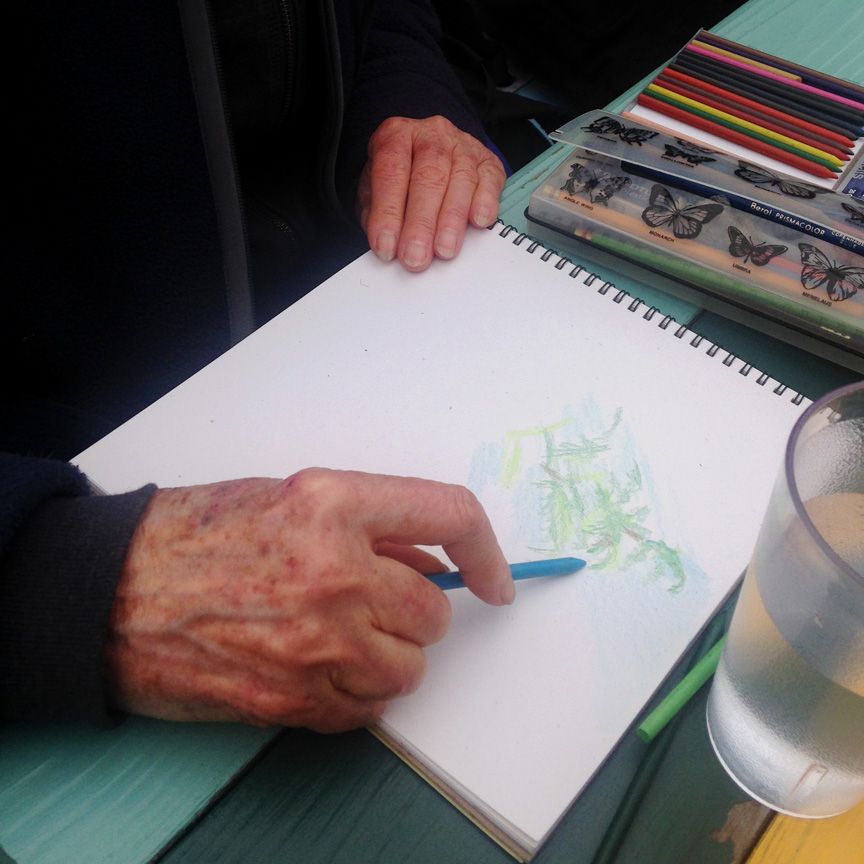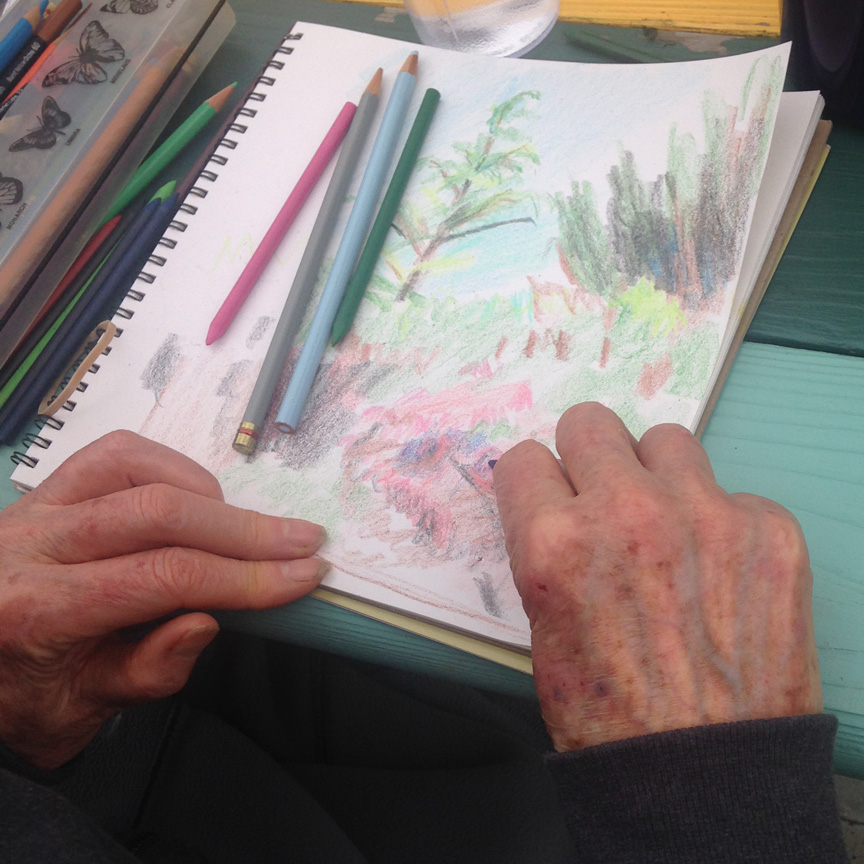 Jean slowly builds up depth in her sketch with colored pencils.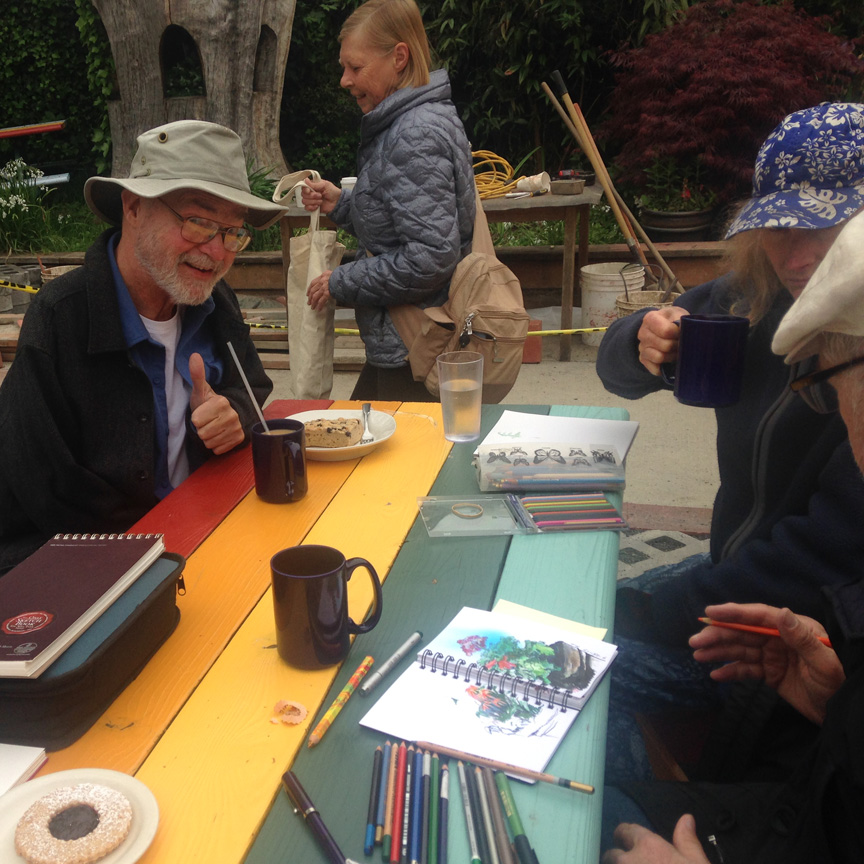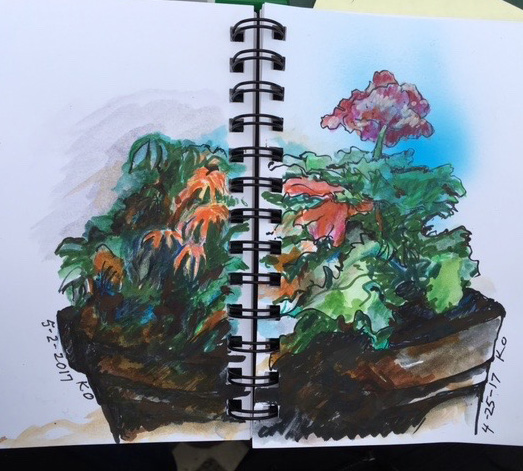 Ken explains his multi-media approach to Jean, much to Erik's approval – whatever works! Pencil, marker, pens, watercolor…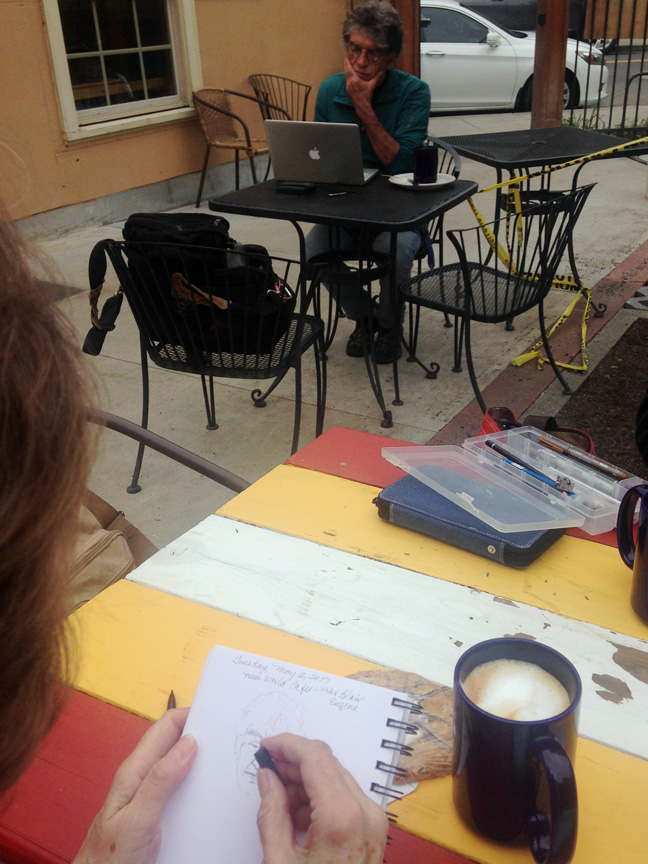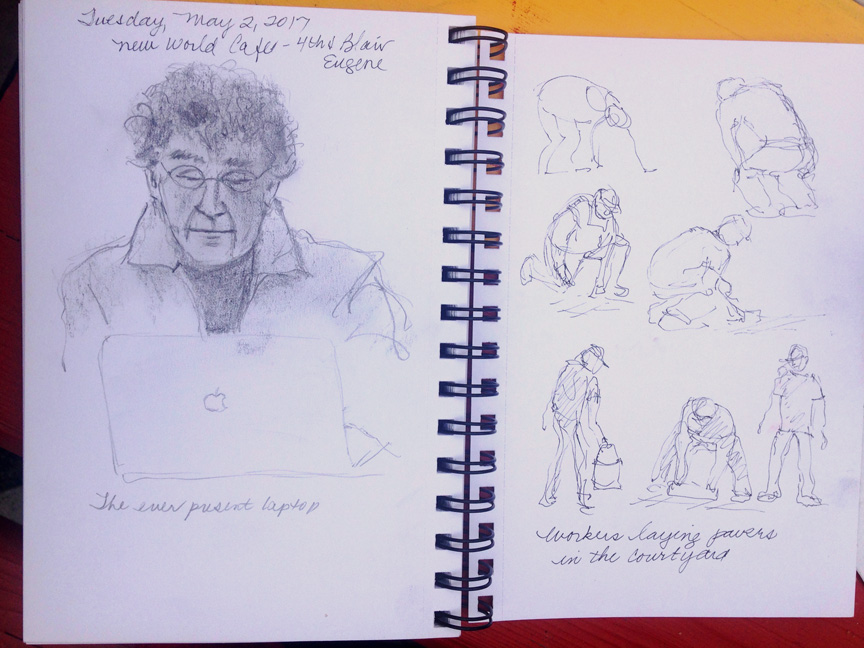 Bev had her eye on the fellows for models – first the guy on his computer, then gestural studies of the workers laying pavers. Wow.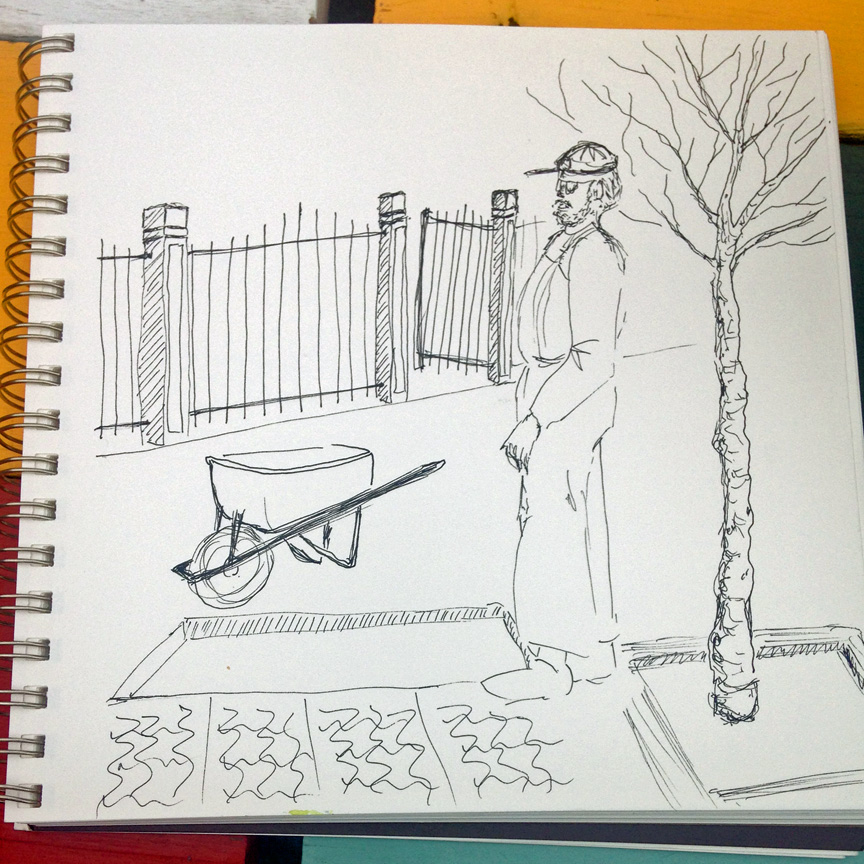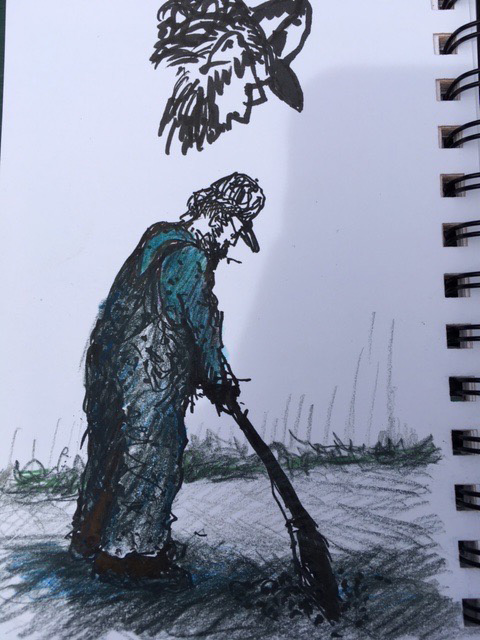 Jane and Ken captured the workers, too, and decided we definitely have to come back to admire their finished work. Great patio!