Jiffy, Eugene, Oregon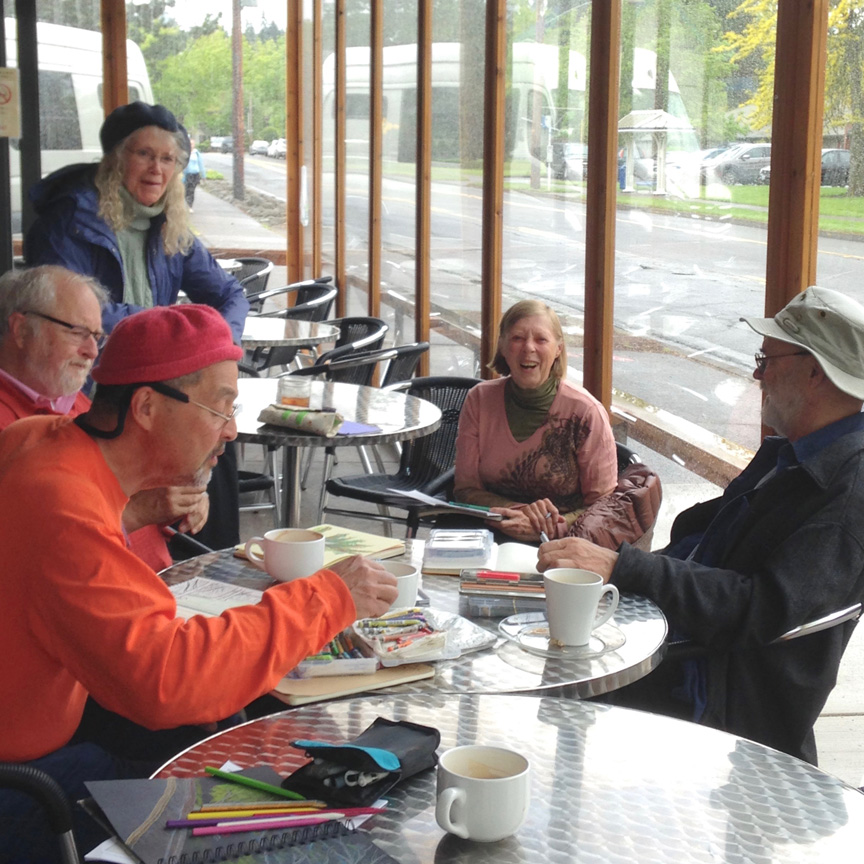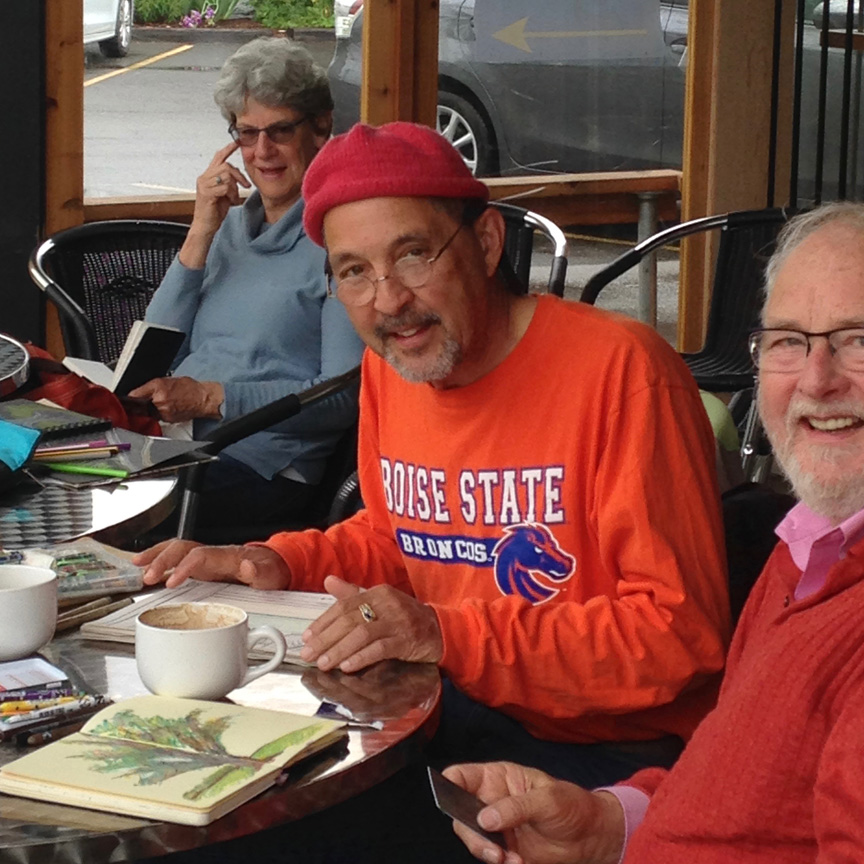 Looked who showed up at the new venue! Hugh, Ken, Tricia, Barb Sh, & Erik, then Penny, Hugh, & Ken (deja vu all over again).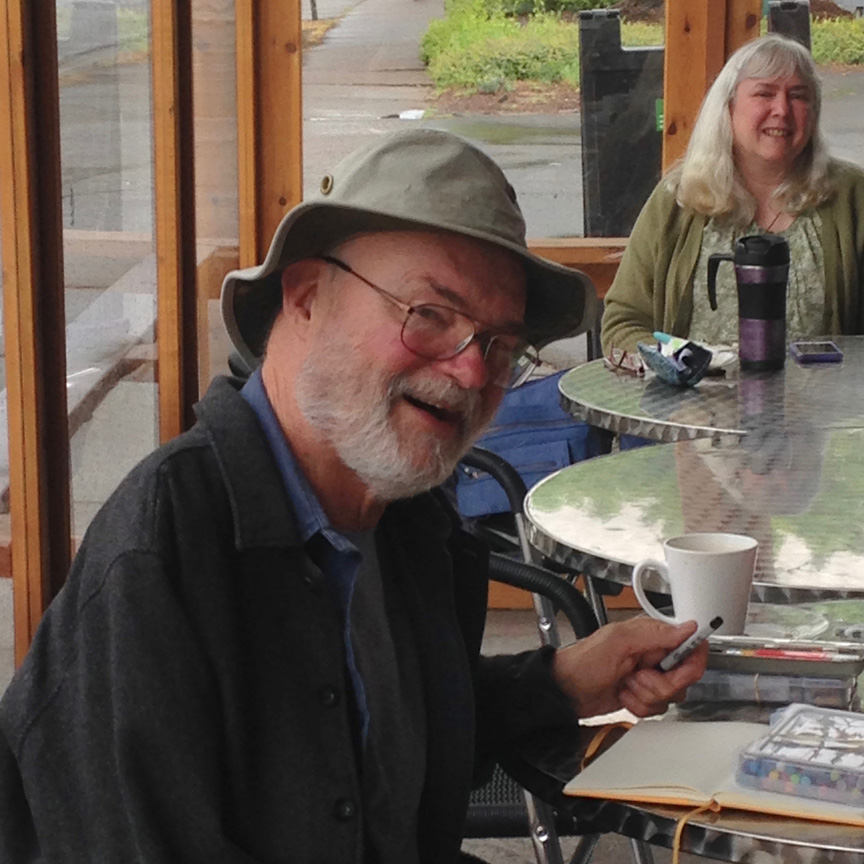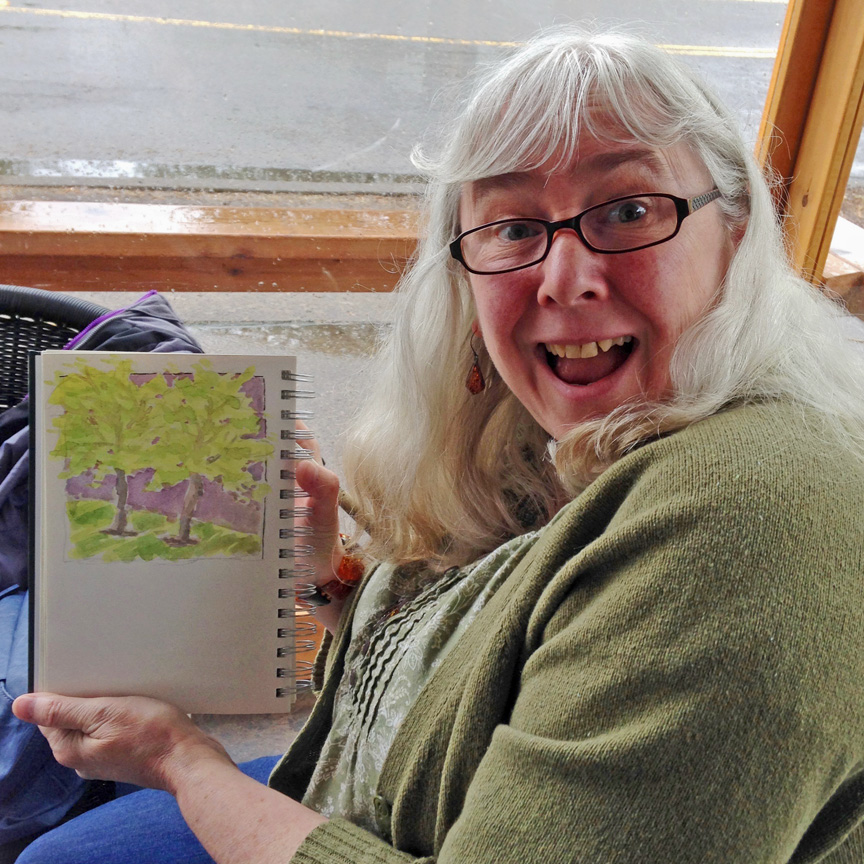 But who's that beyond Erik? Danita Reynolds, new to our group, having fun, too. Glad you found us.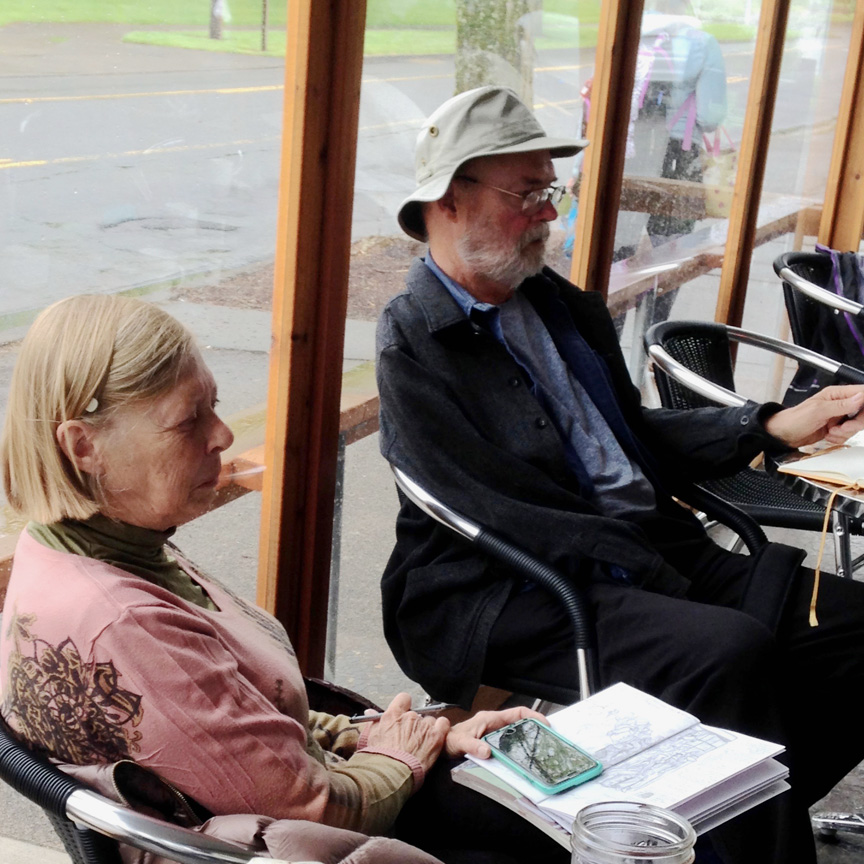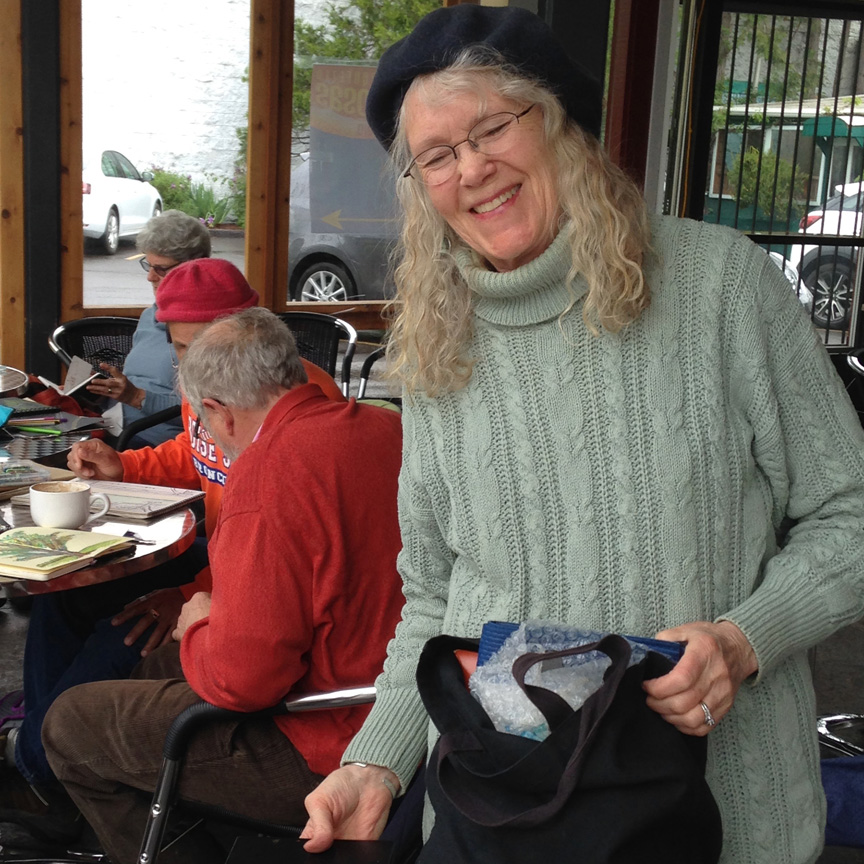 While it is true that we talk and laugh a lot, we do sketch, too!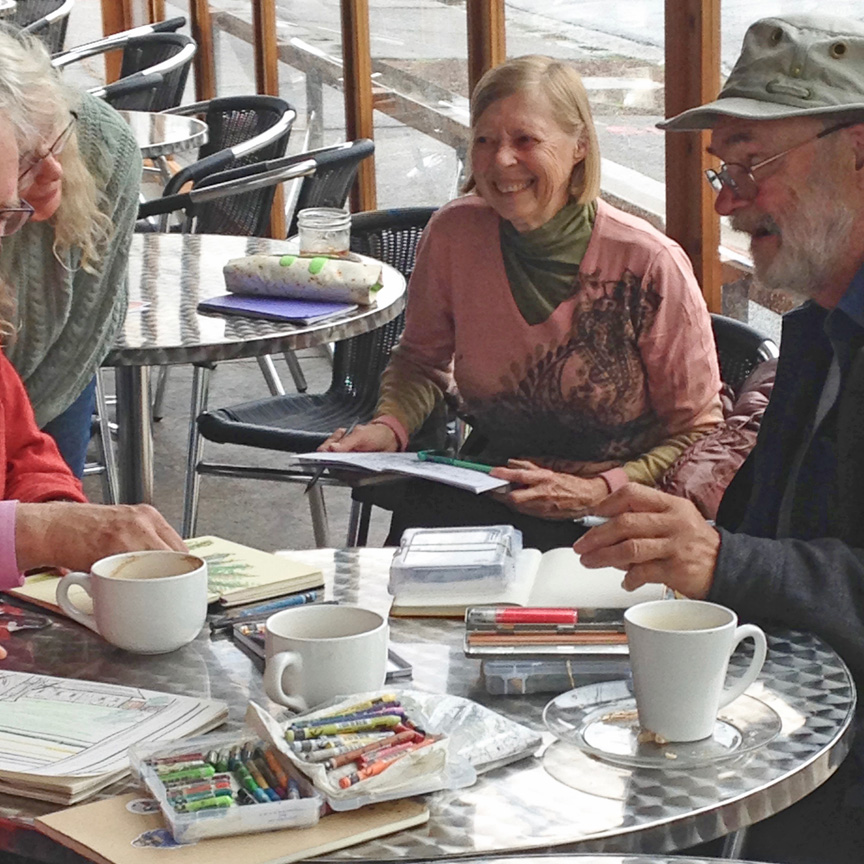 Sketch, Ken, sketch! (admiringly witnessed by Tricia, Barb Sh, & Erik)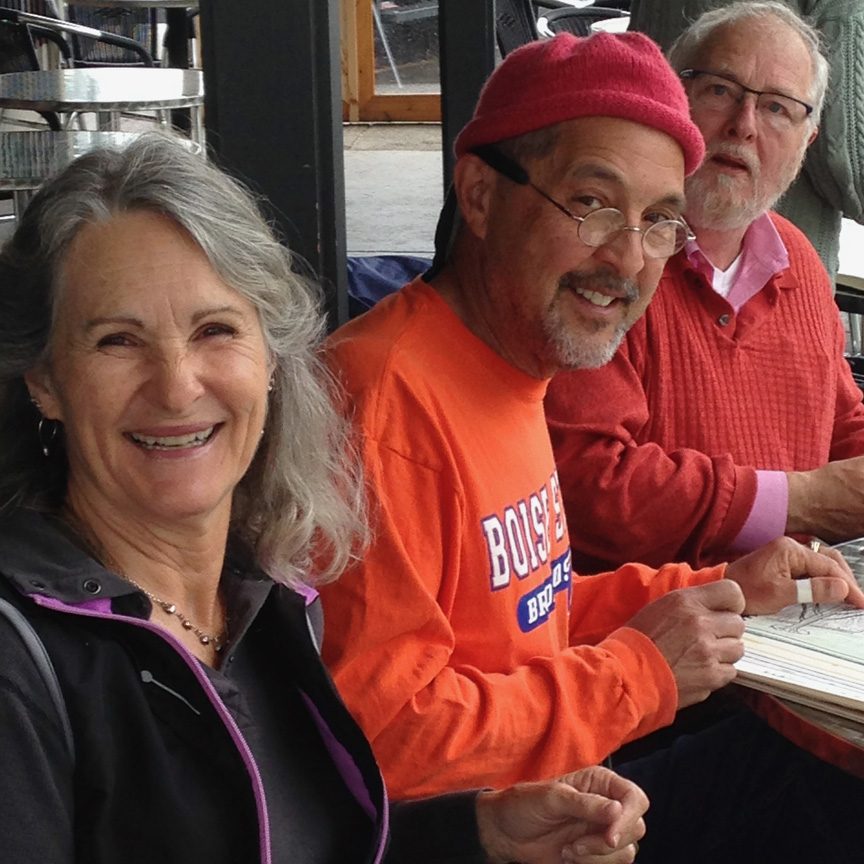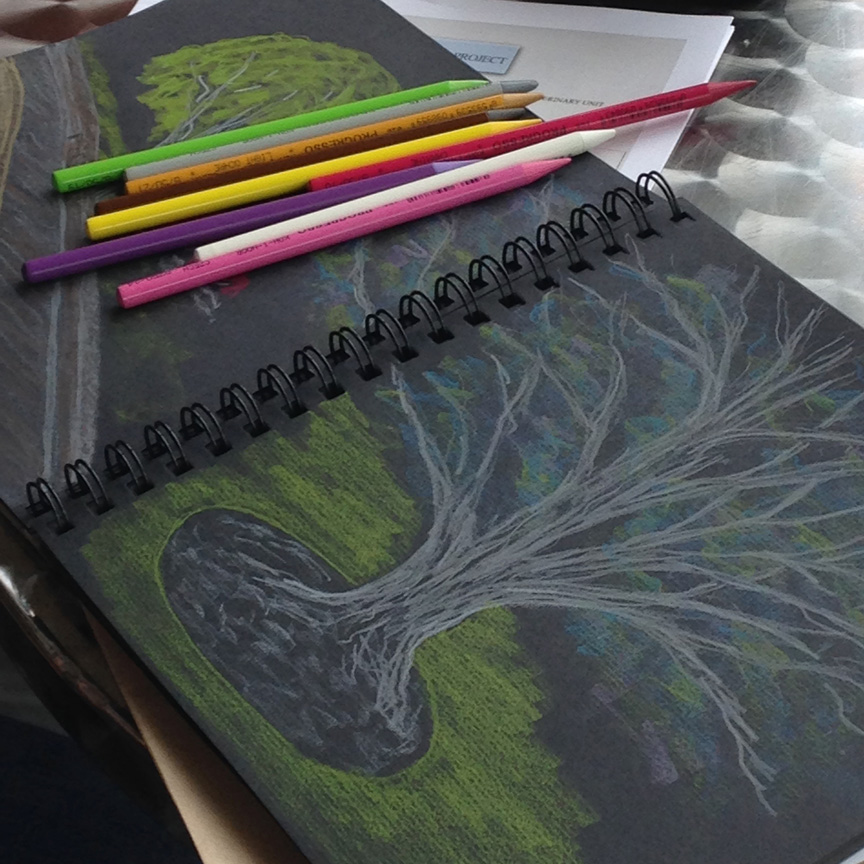 Sandy (mostly having been behind the camera), Hugh, & Ken. And here's a sample of what Sandy's been doing in her black paper book.