Owen Rose Garden, Eugene, OR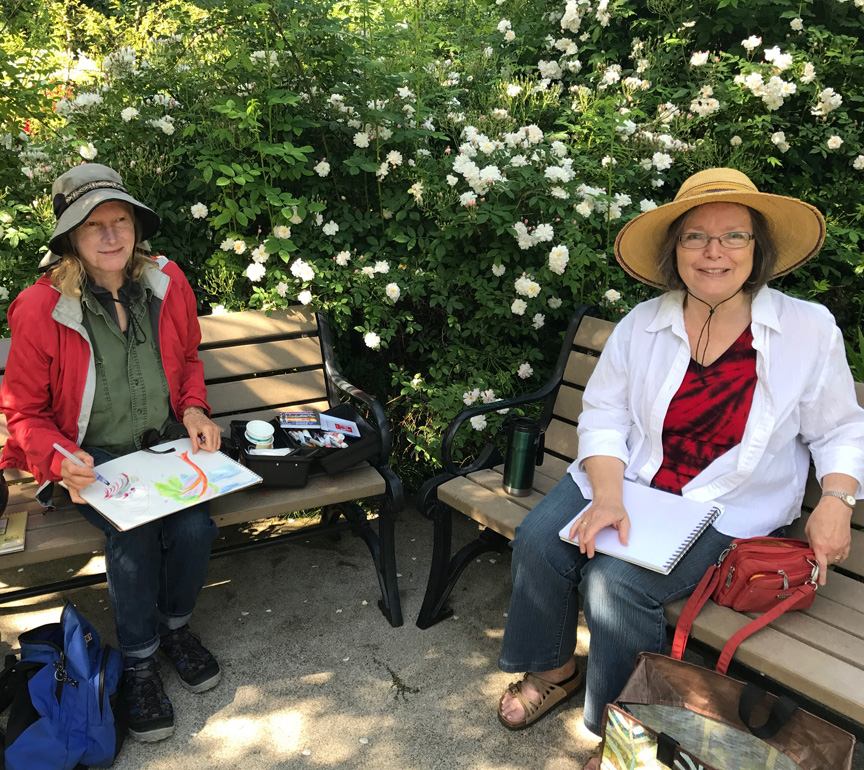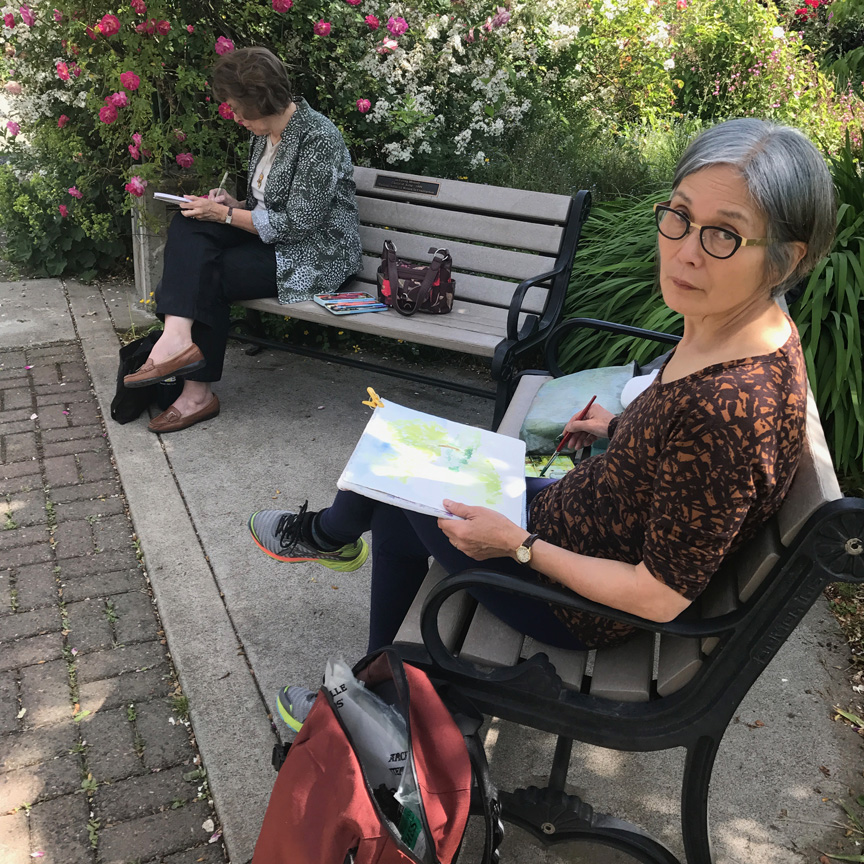 We were all scattered around the garden today, enjoying roses in full bloom – here are Jean & Marsha; Bev & Satoko.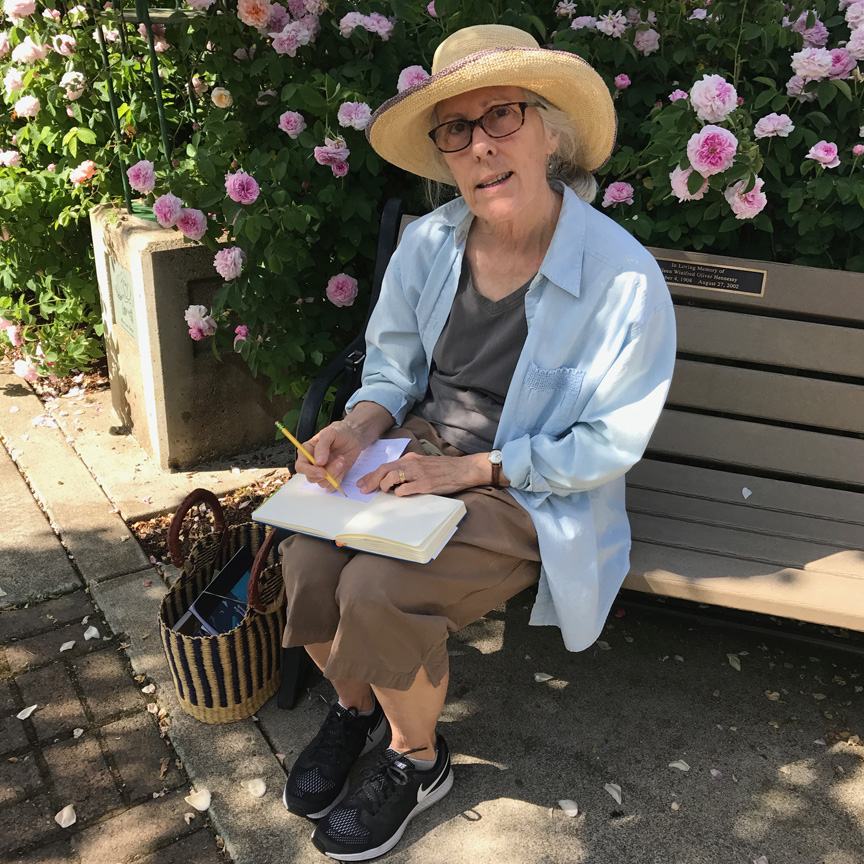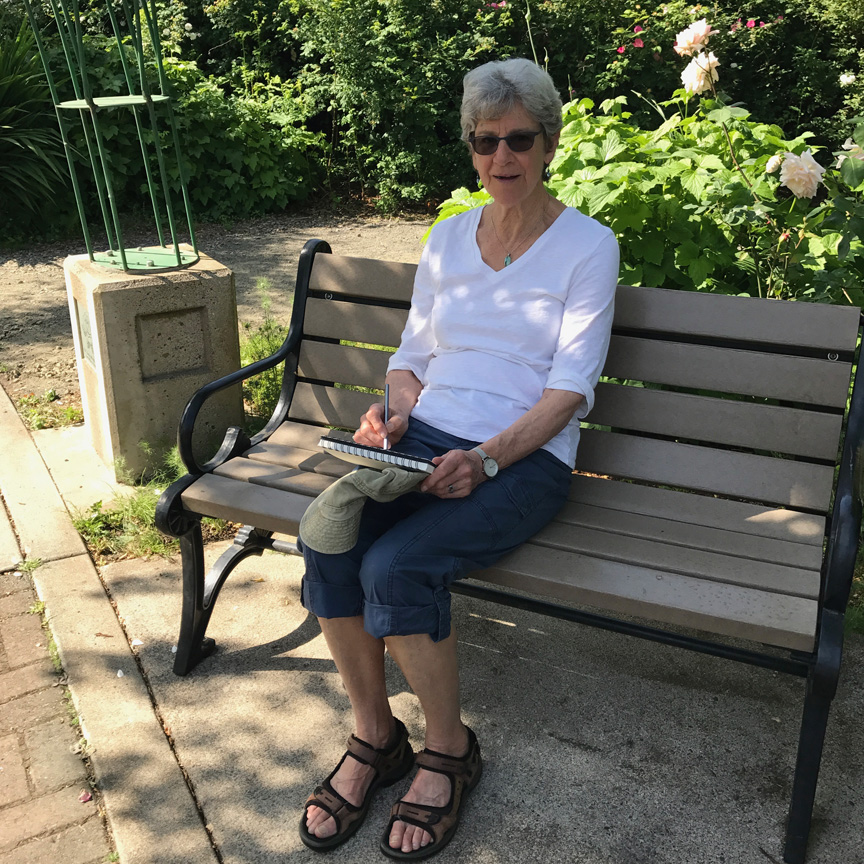 Barb So and Penny got into doing sketching right away.
Penny, Tricia, Ken, & Barb Sh – was it hard to decide what to draw?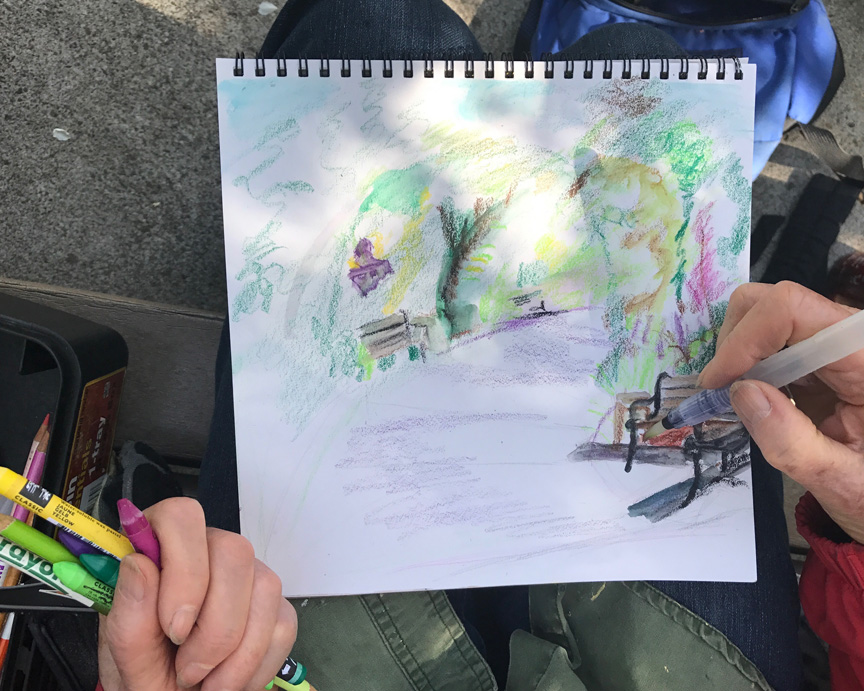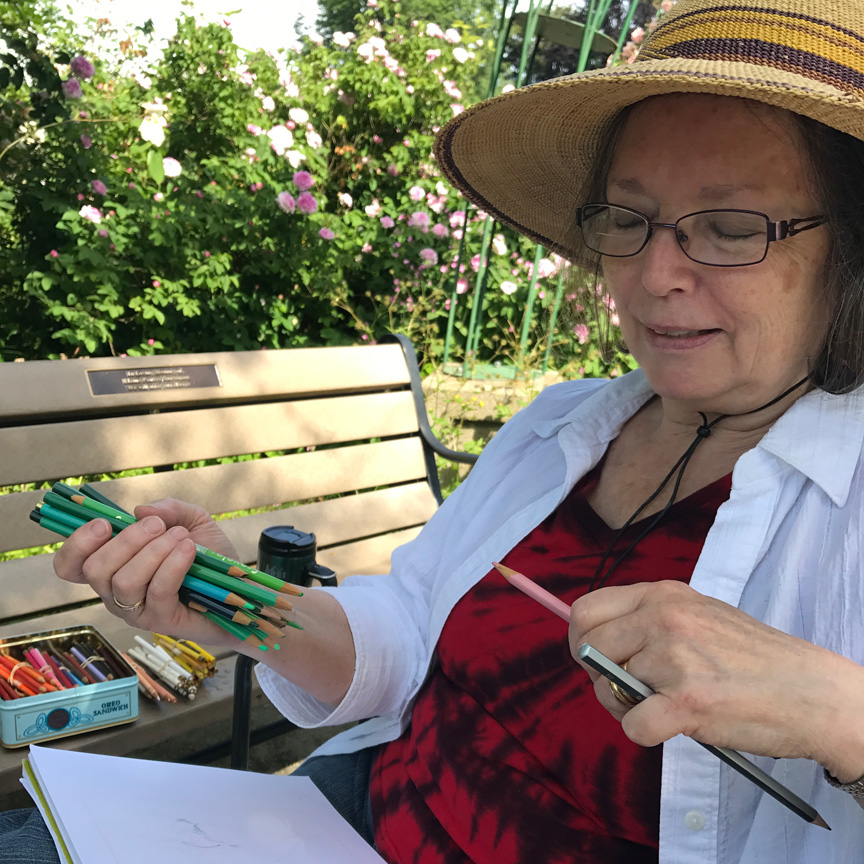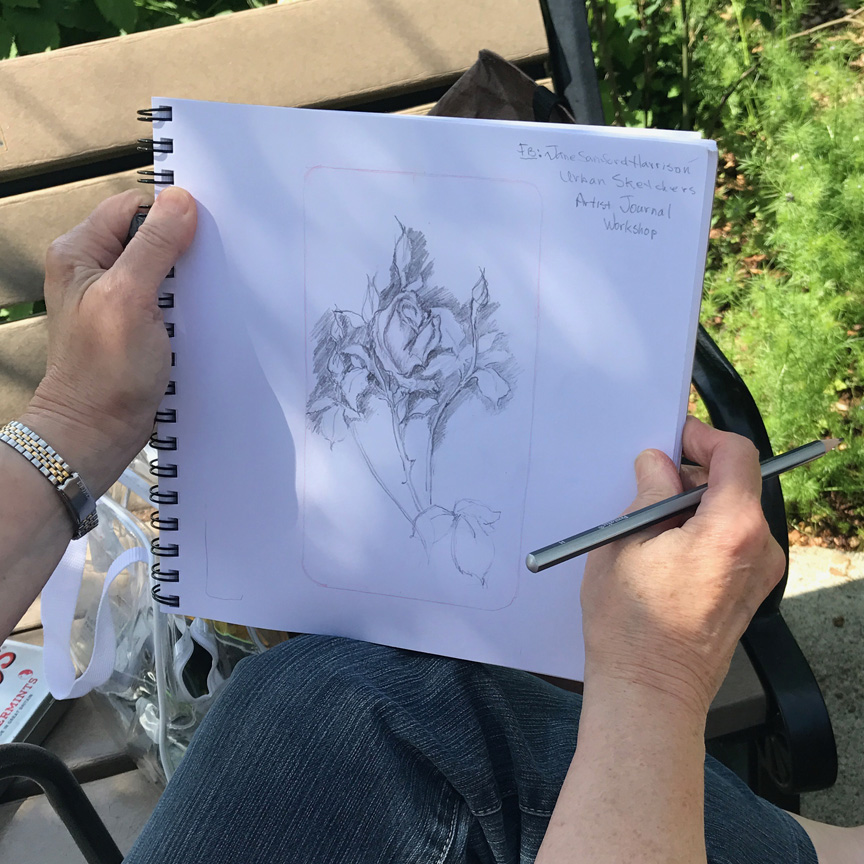 Jean was working with water soluble colored pencils. Marsha had her father's Prisma pencils, which her sister encouraged her to use.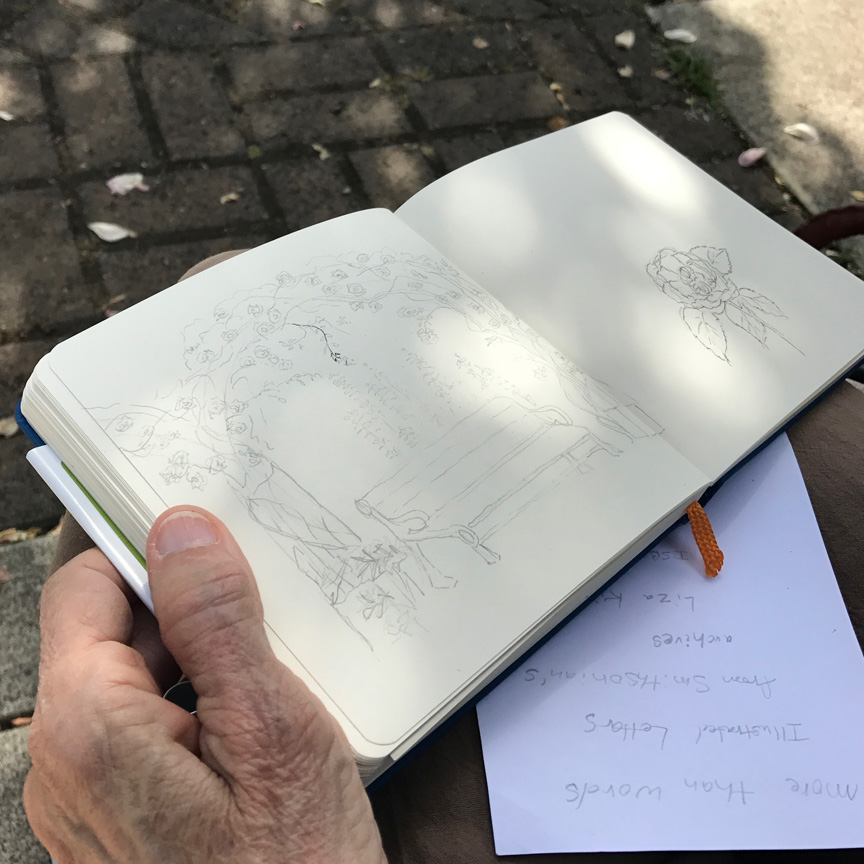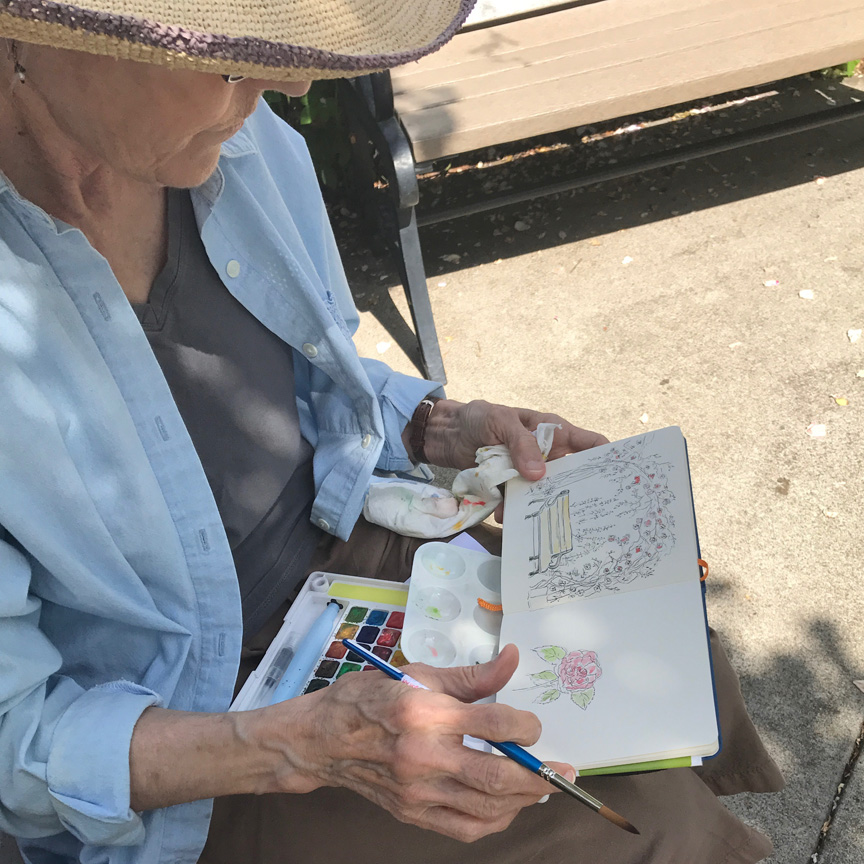 Barb So started with a light pencil sketch, then added watercolor.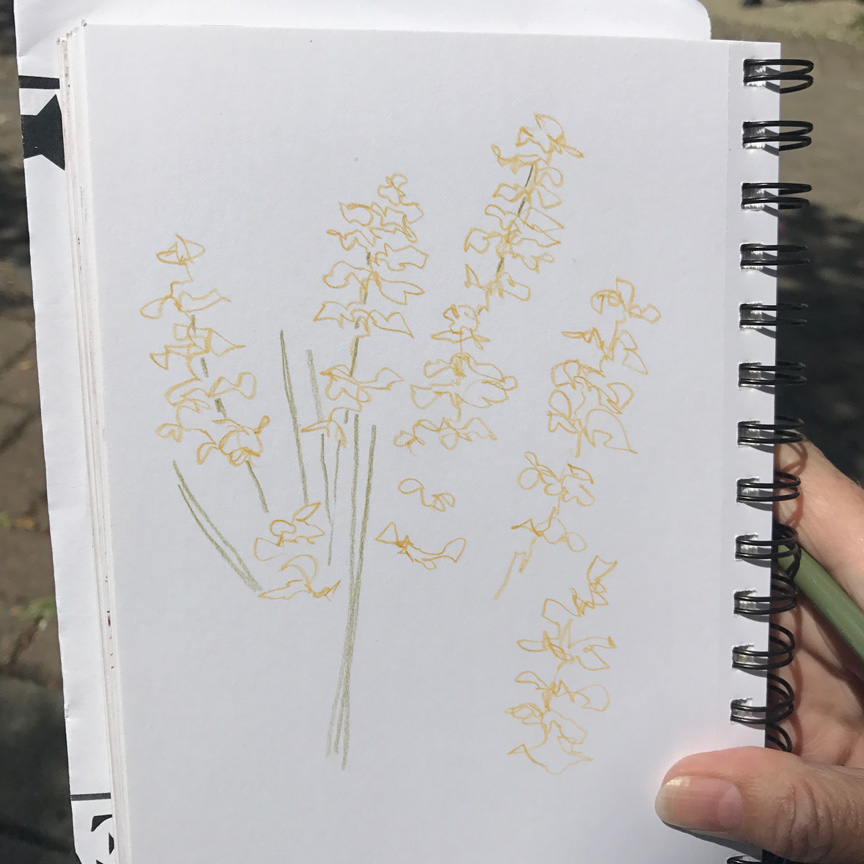 Penny is pleased with her sketch of the gazebo, & started a colored pencil sketch of a tall spired yellow flower (who knows what it is?).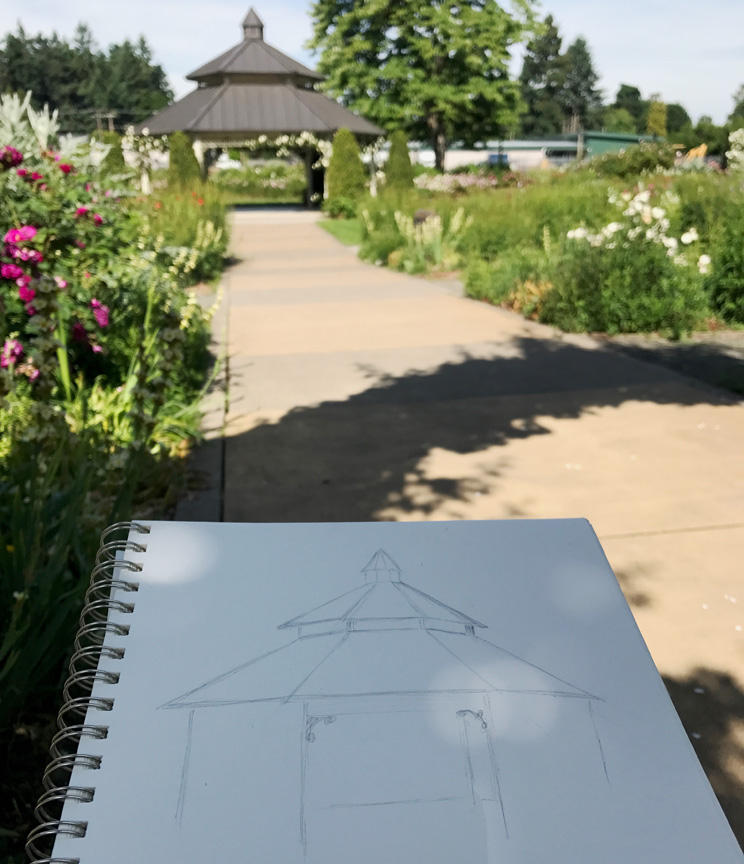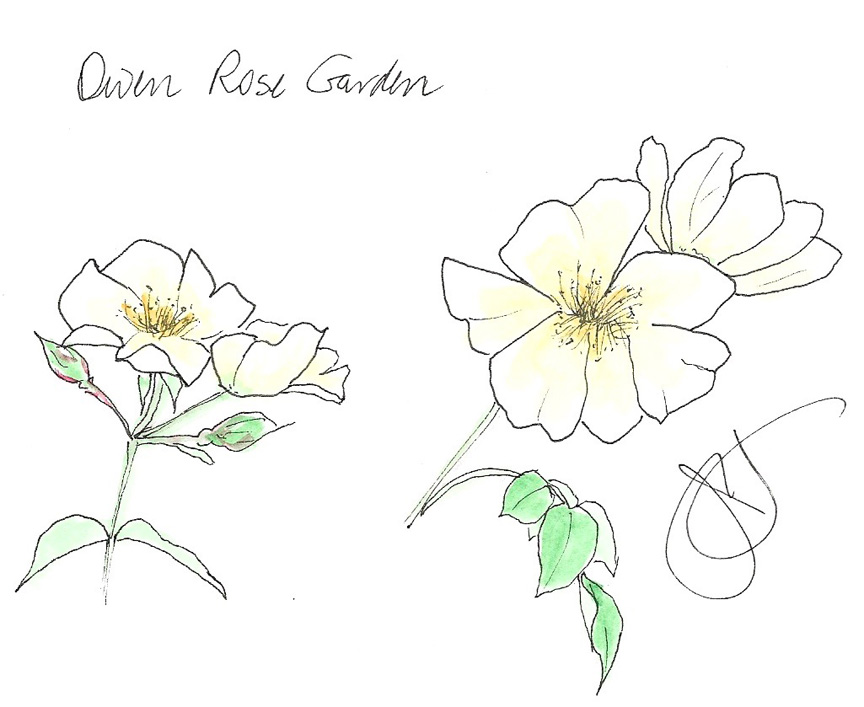 Jane was so exhausted by doing the gazebo contour sketch, that she couldn't finish it, so sketched some nearby roses instead.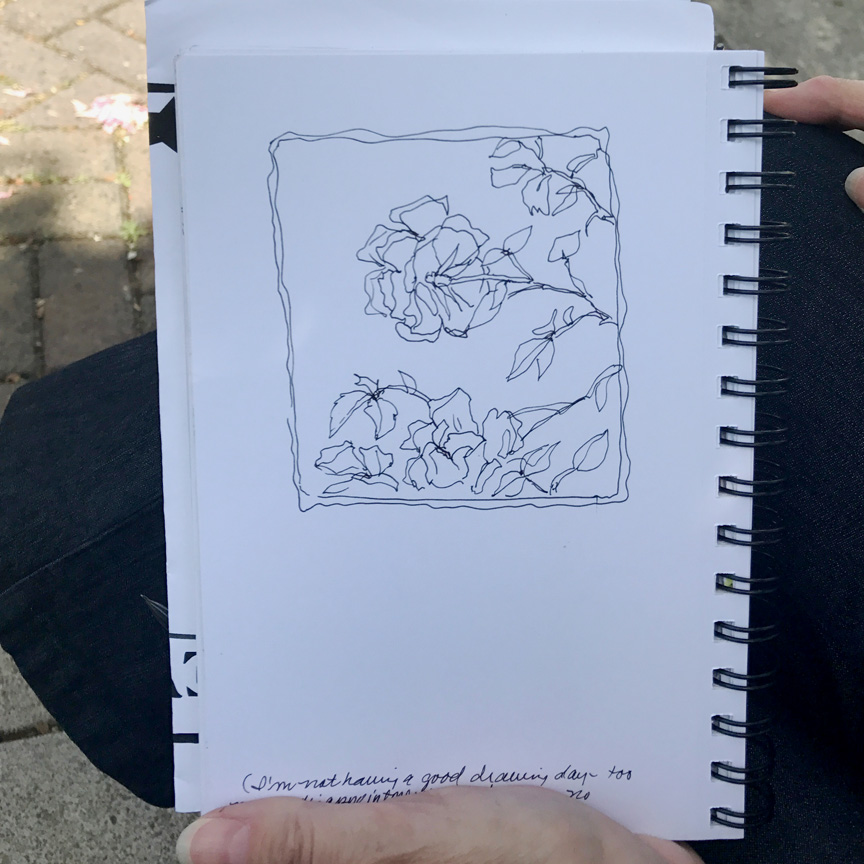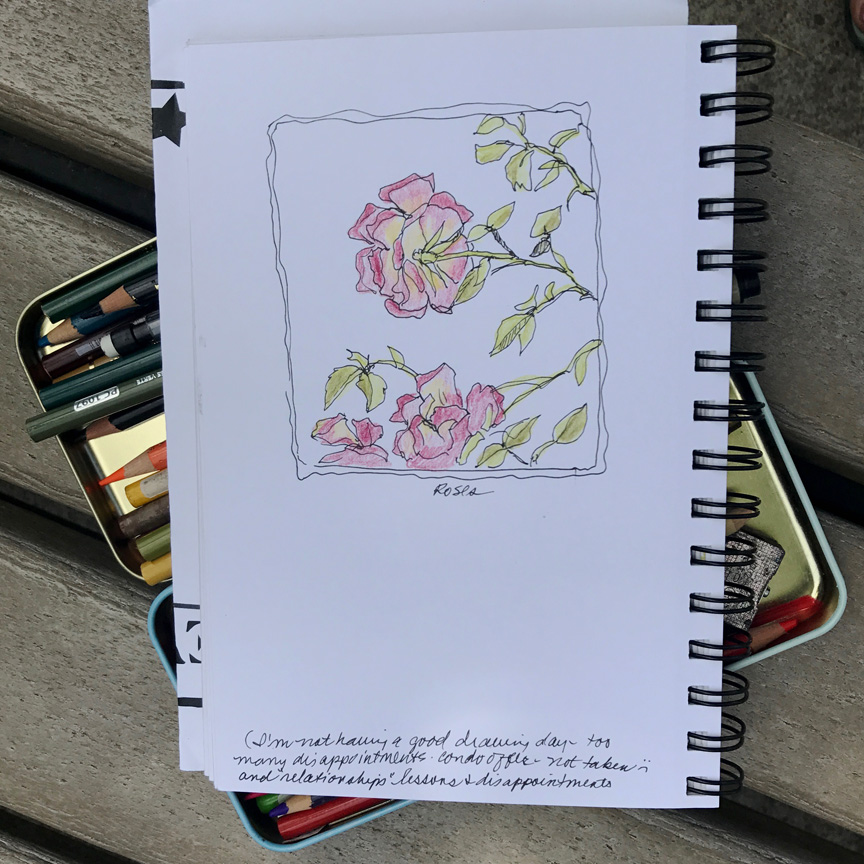 Bev claimed she wasn't having a good drawing day – but many of us wish we could do such a not good drawing! This is delightful!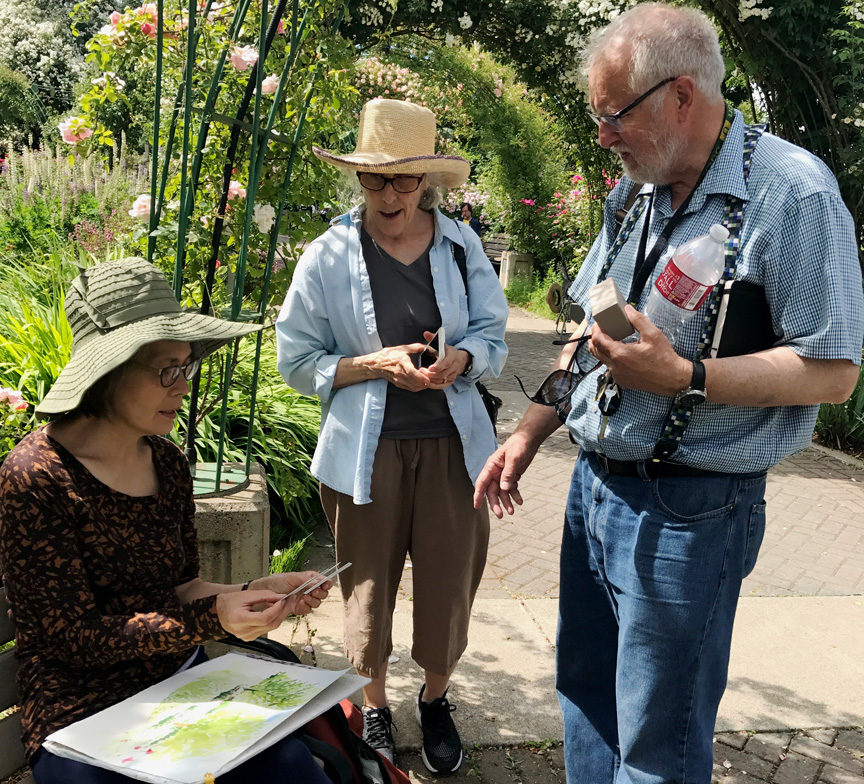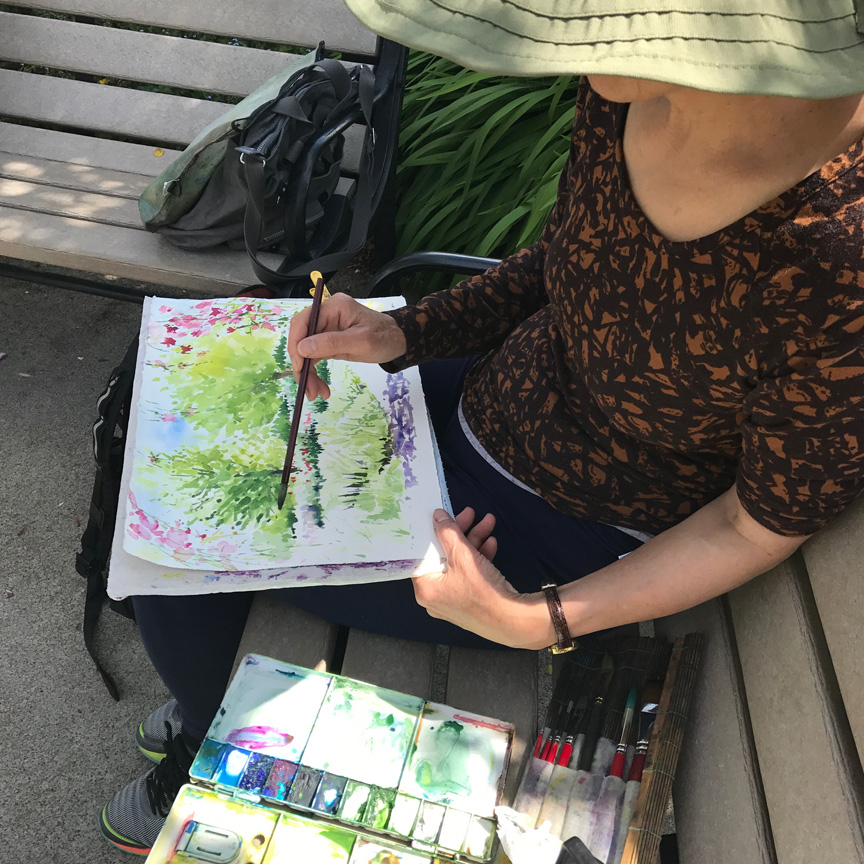 Ken shared his new business cards with us – 15 different images, mostly from his sketches. Then Satoko was back to her watercolor.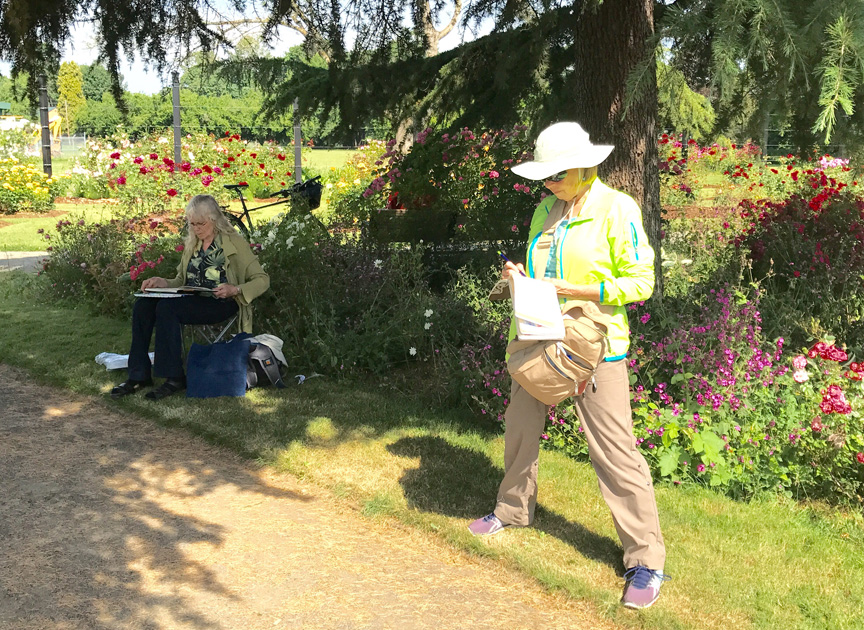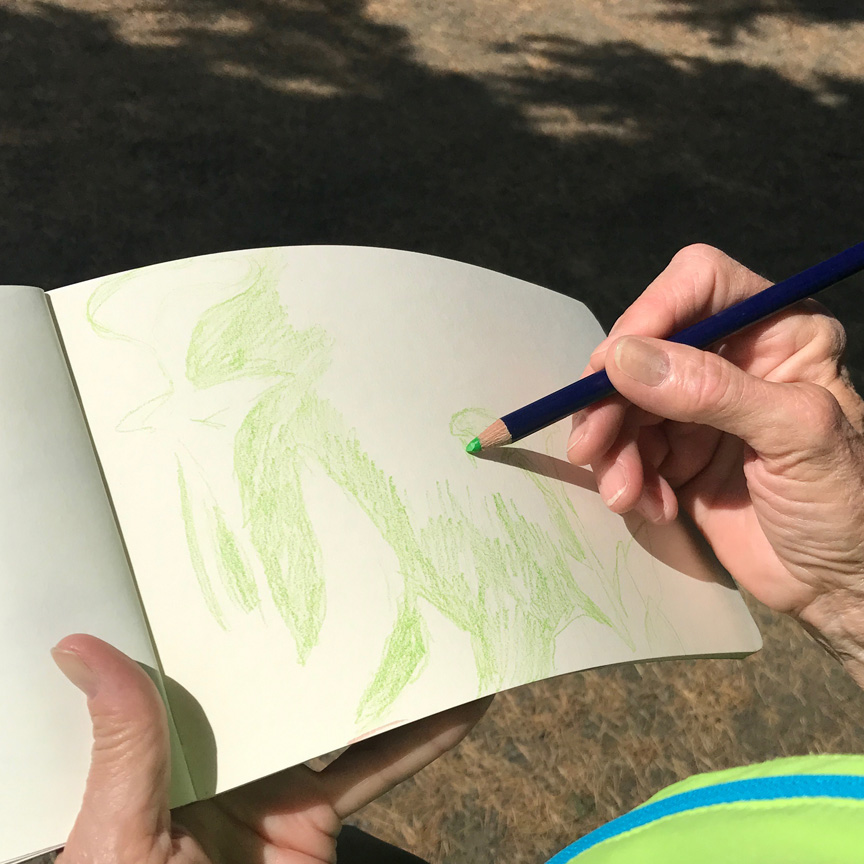 Barb Sh really got into negative space for the white calla lilies!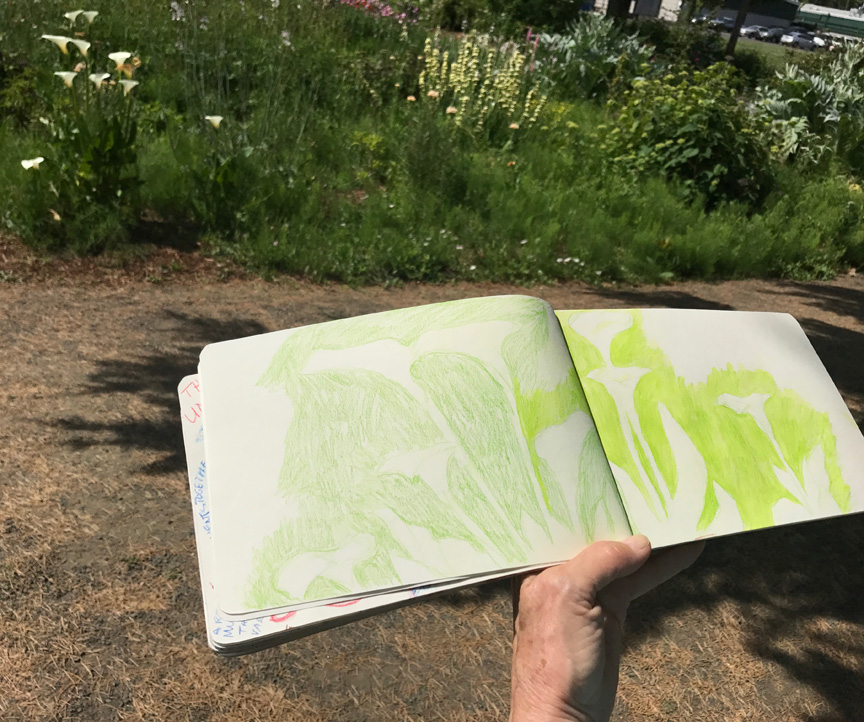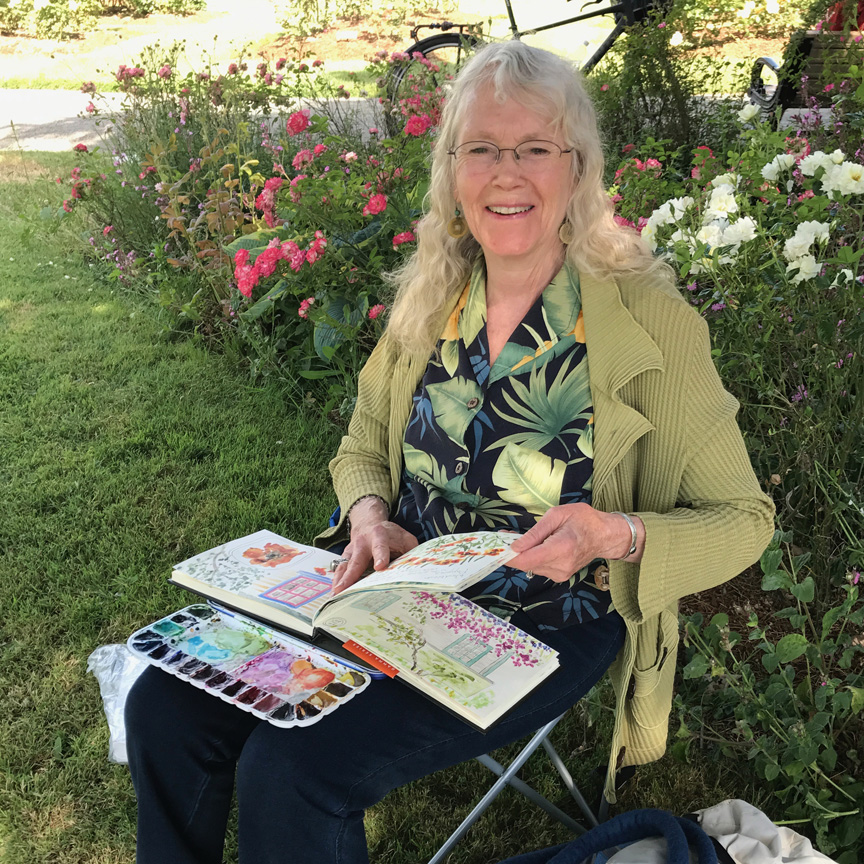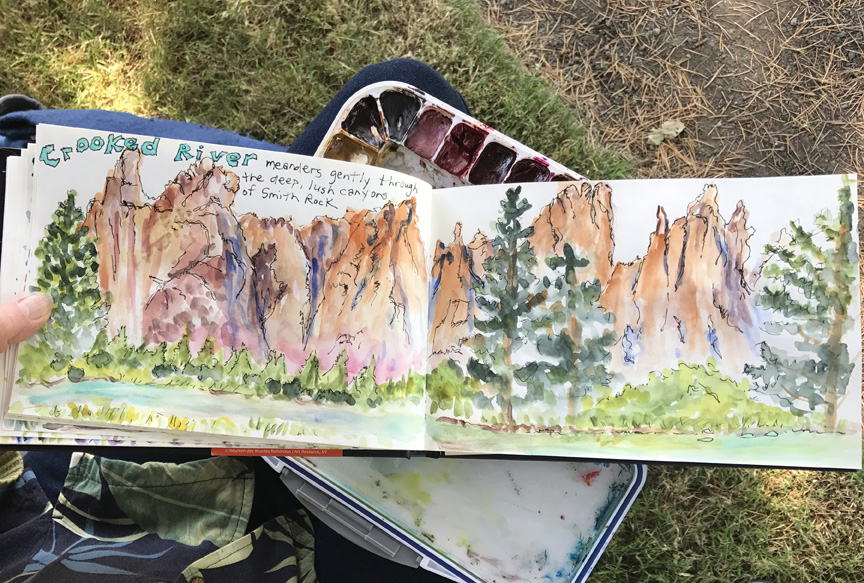 Tricia shared her sketch from Crooked River – done in watercolor first, then ink lines on top. Next she drew all the rose arches here: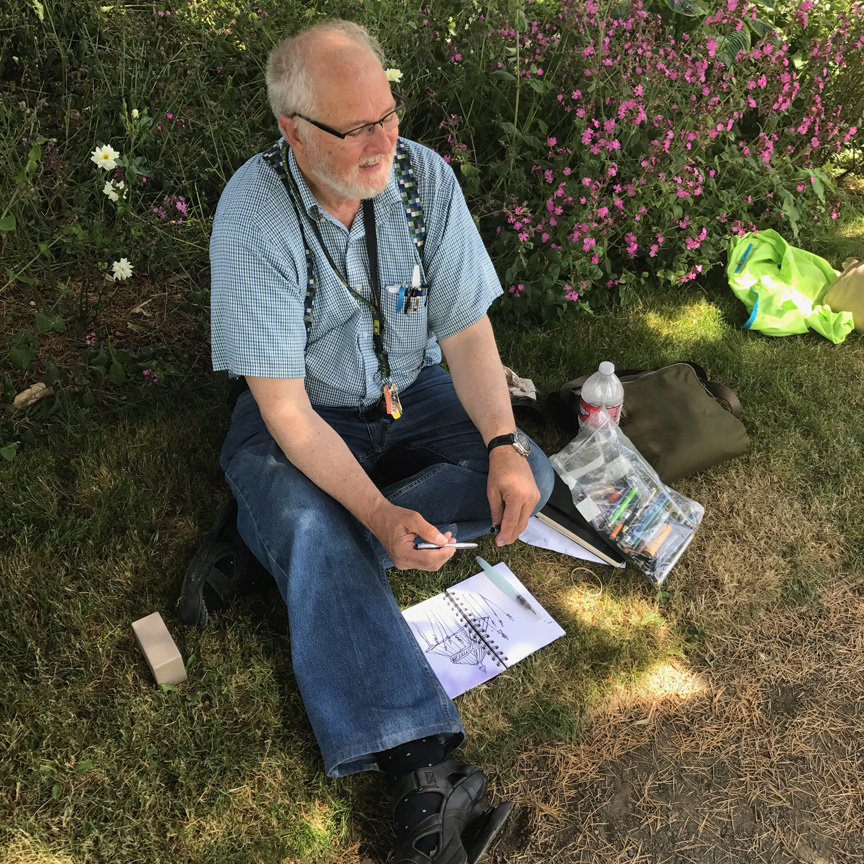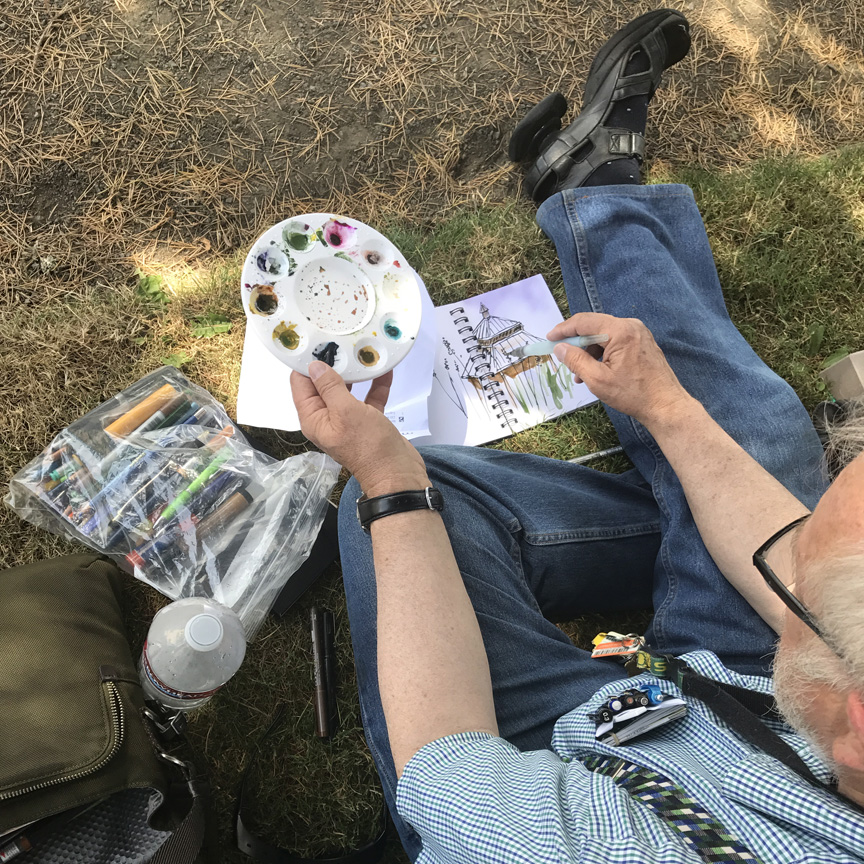 Meanwhile, Ken was having a great time doing the gazebo sketch with his brush pen. What a wonderful stylized version!