Owen Rose Garden, Eugene, OR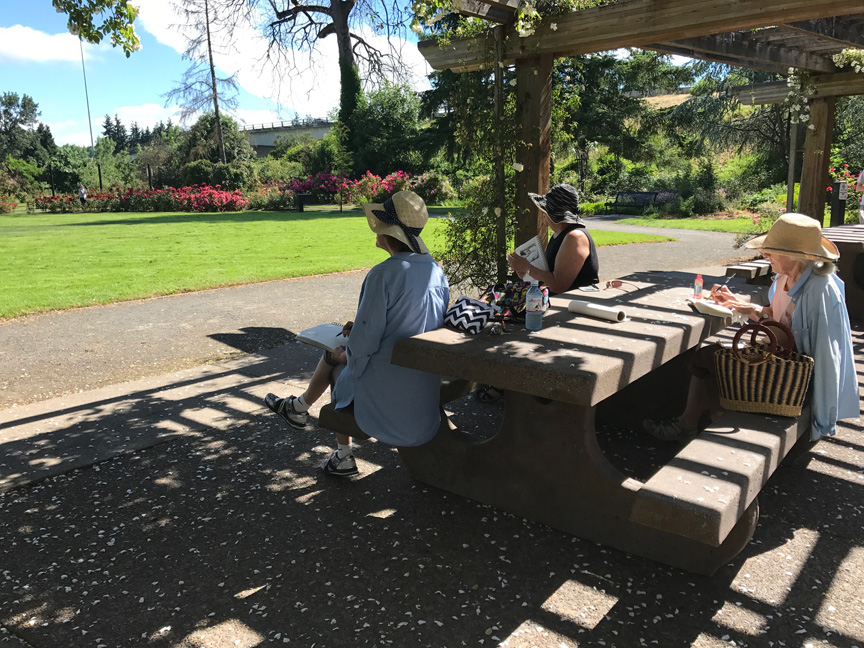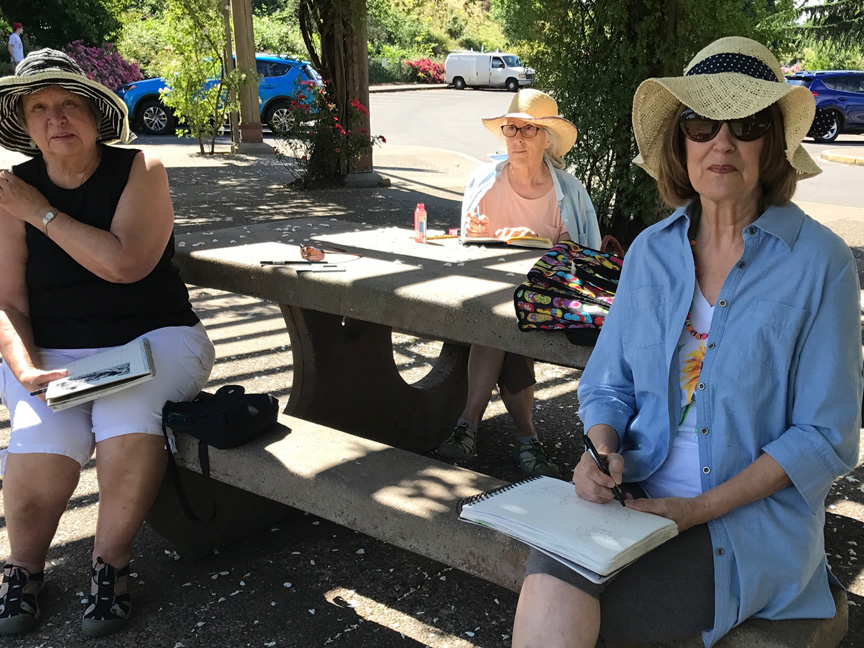 Back and front views of the early birds in the garden: Sharon, Renee Nelson (so good to see you!), and Barbara So.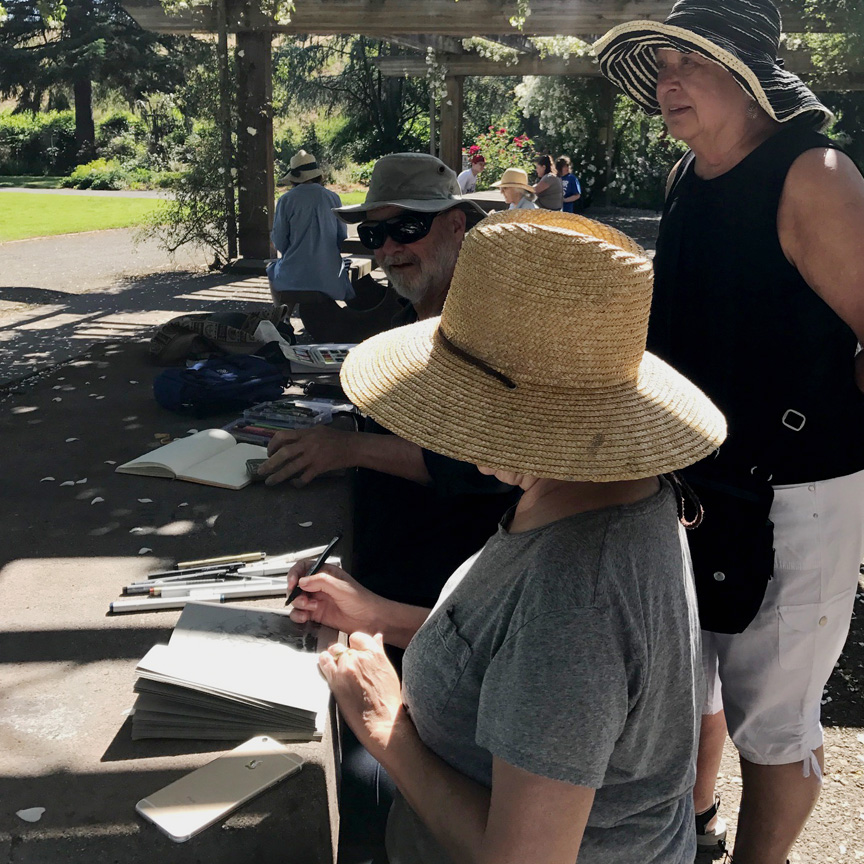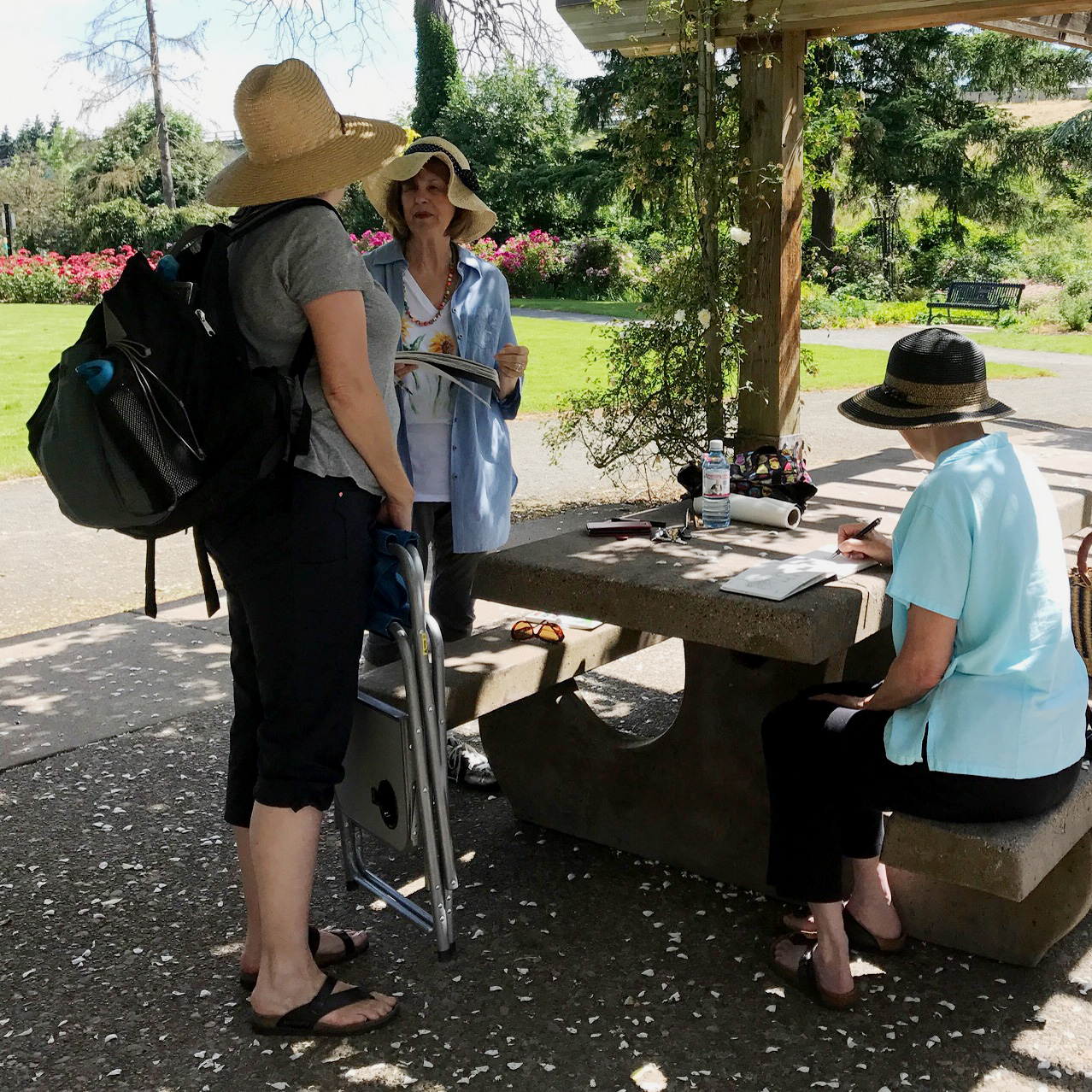 Erik, Renee, Patti, and in the next shot: Patti, Sharon, Helga.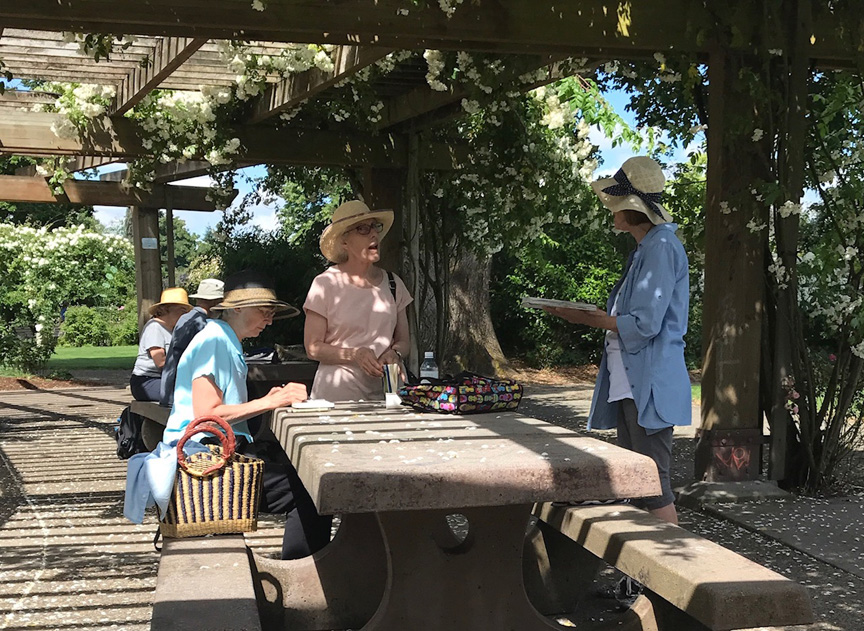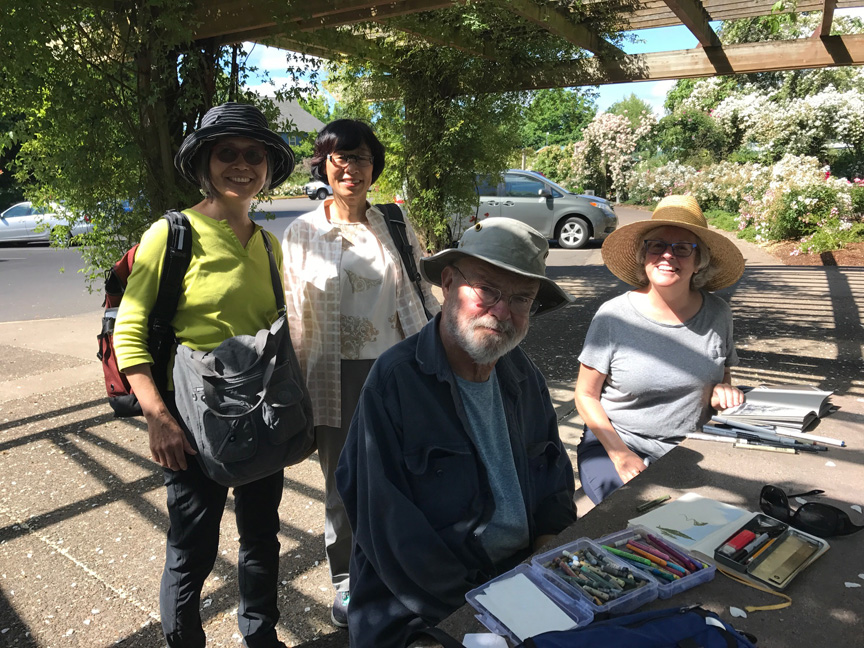 What a lovely setting! Patti, Erik, Helga, Barb So, and Sharon. Then Satoko stopped by with her friend Keiko fro Japan, much to the pleasure of Erik & Patti. And Jane, too, of course.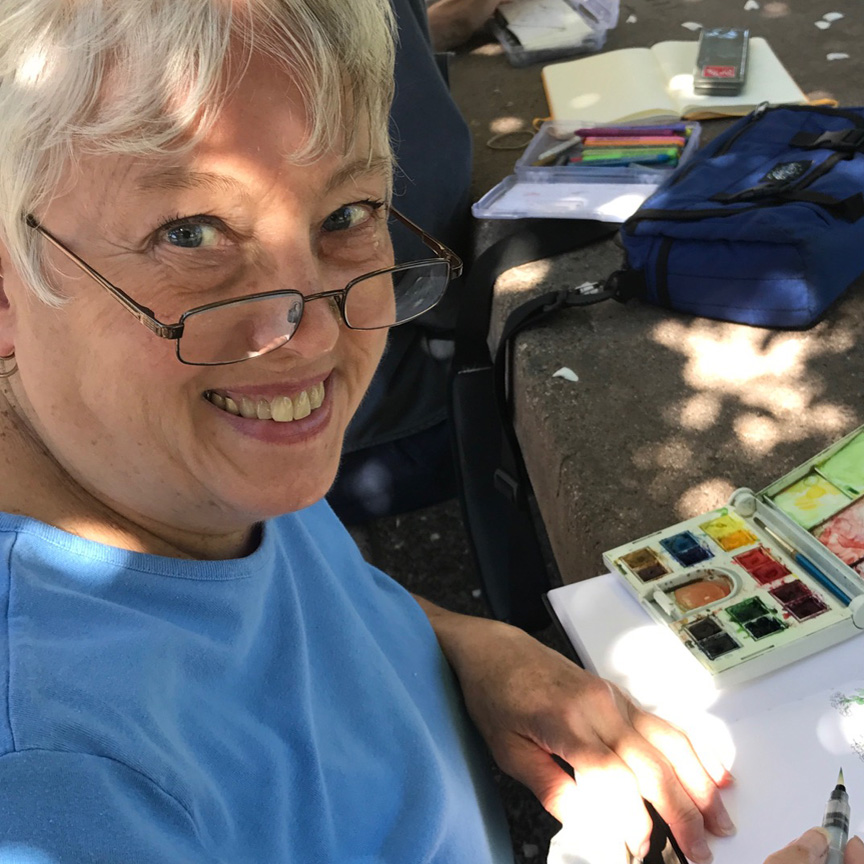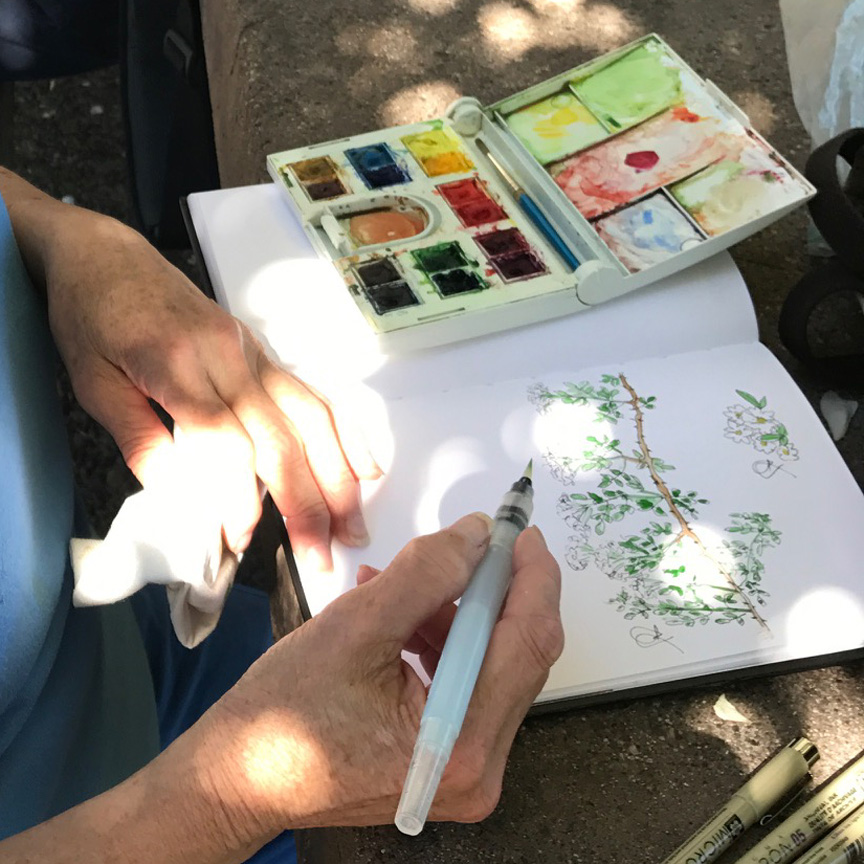 And speaking of Jane, here she is, and here's what she's sketching – the white roses hanging from the arbor over the table.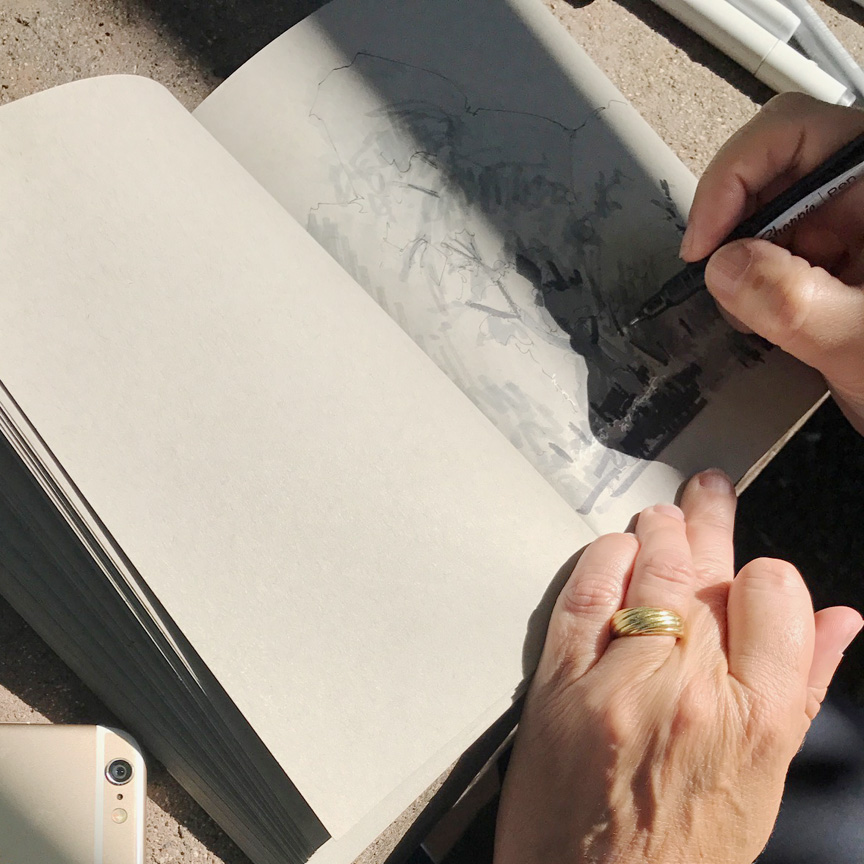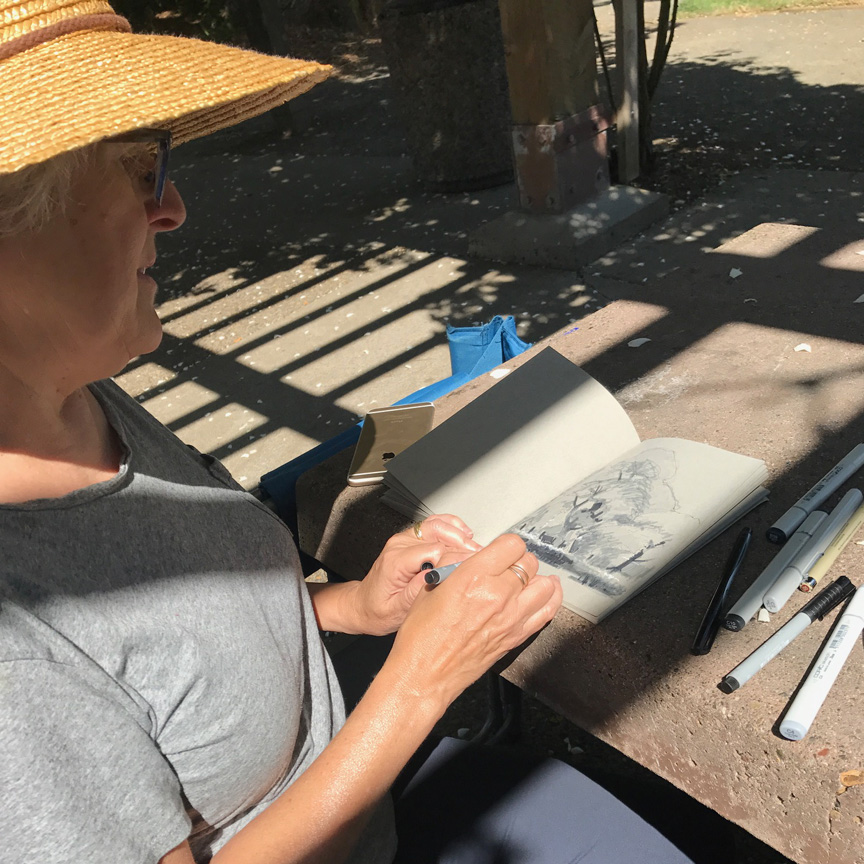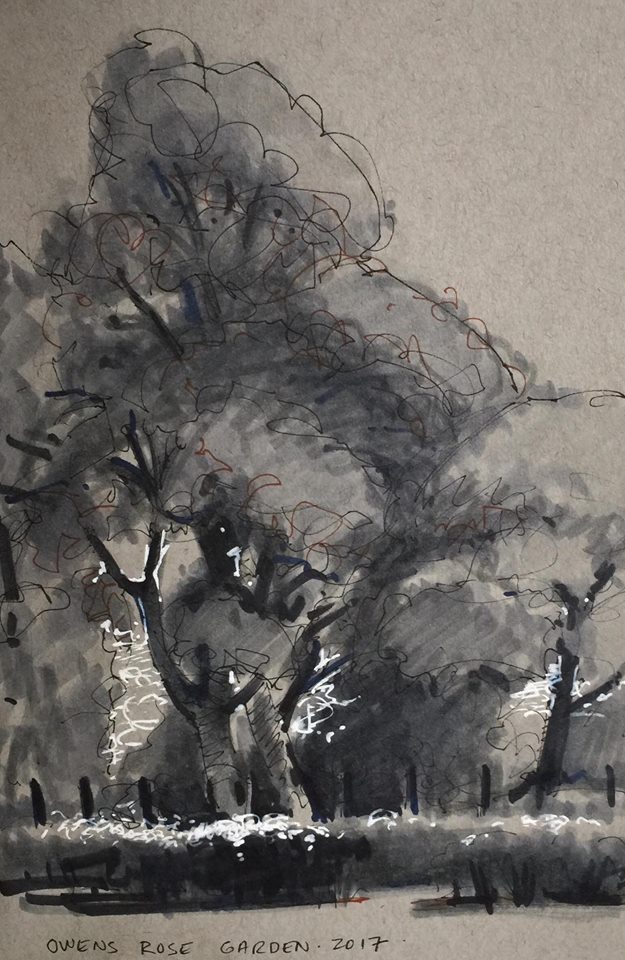 Look at how Patti's value study evolves – first a light sketch, then adding darks. Ken would say, "Go darker!" and she does! Then white.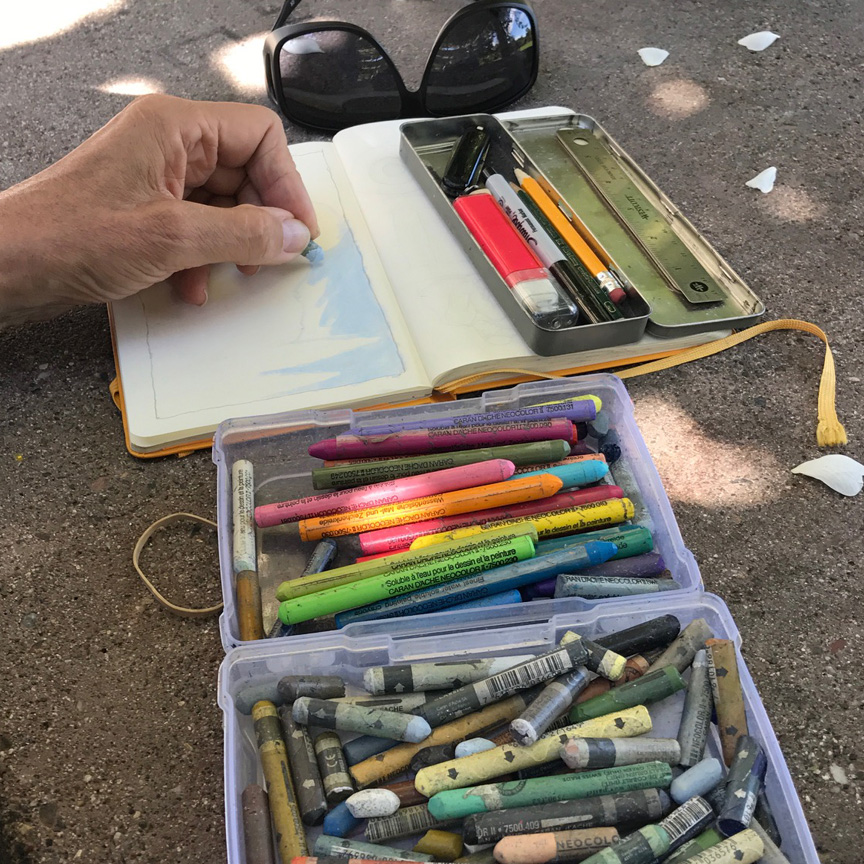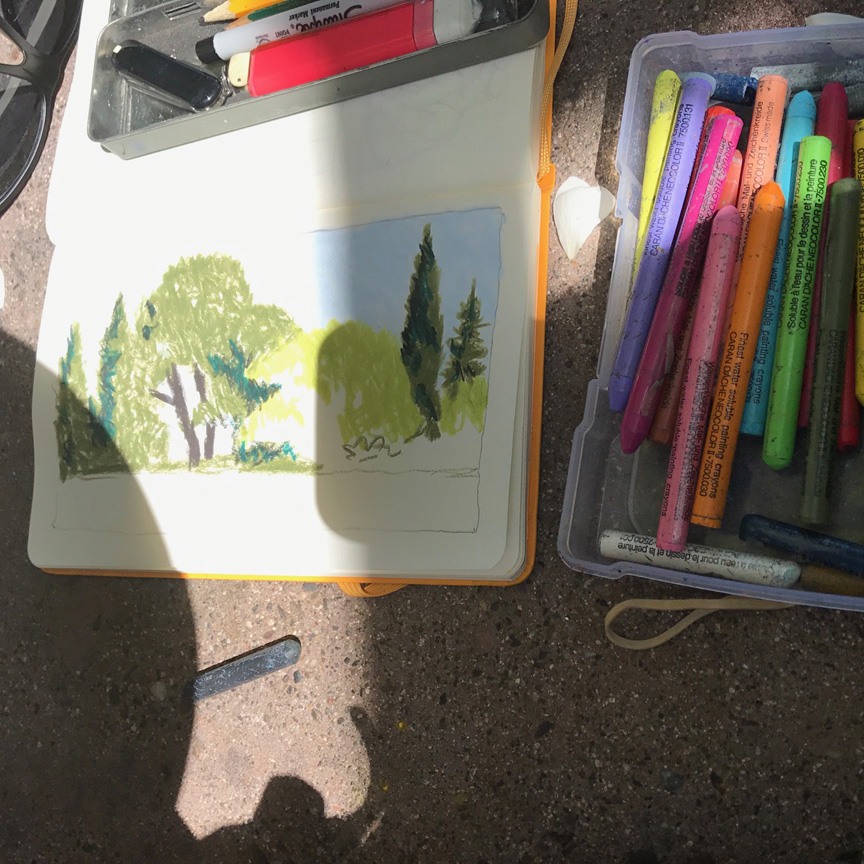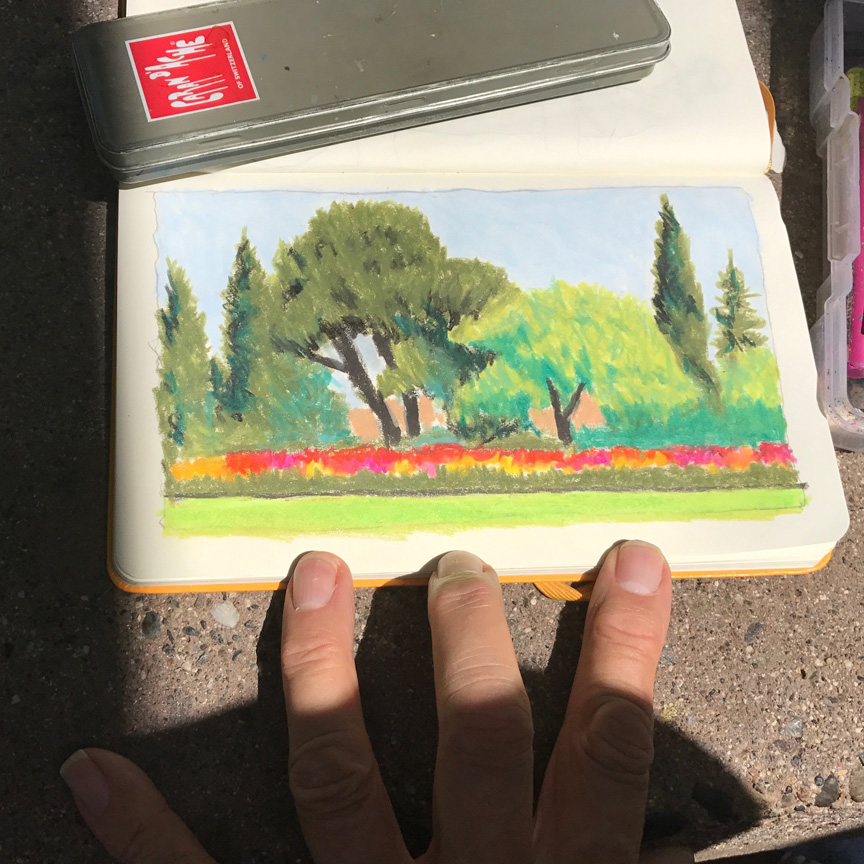 Erik's sketch is a lesson in layers – look at that sketch build!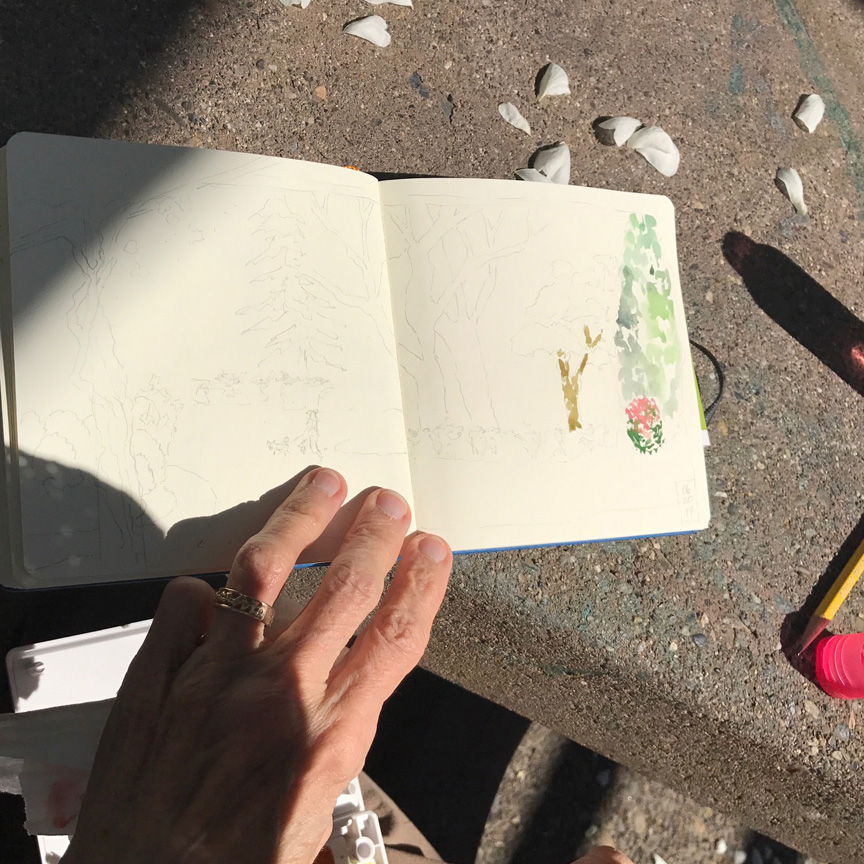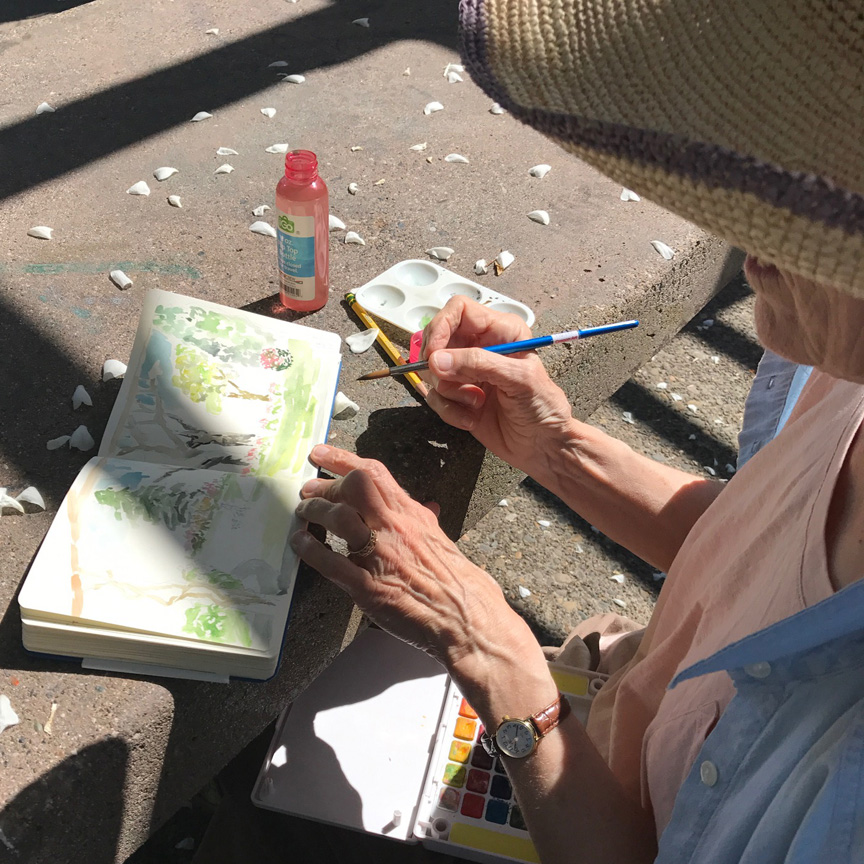 It's always interesting to see how sketches evolve – here is Barb So.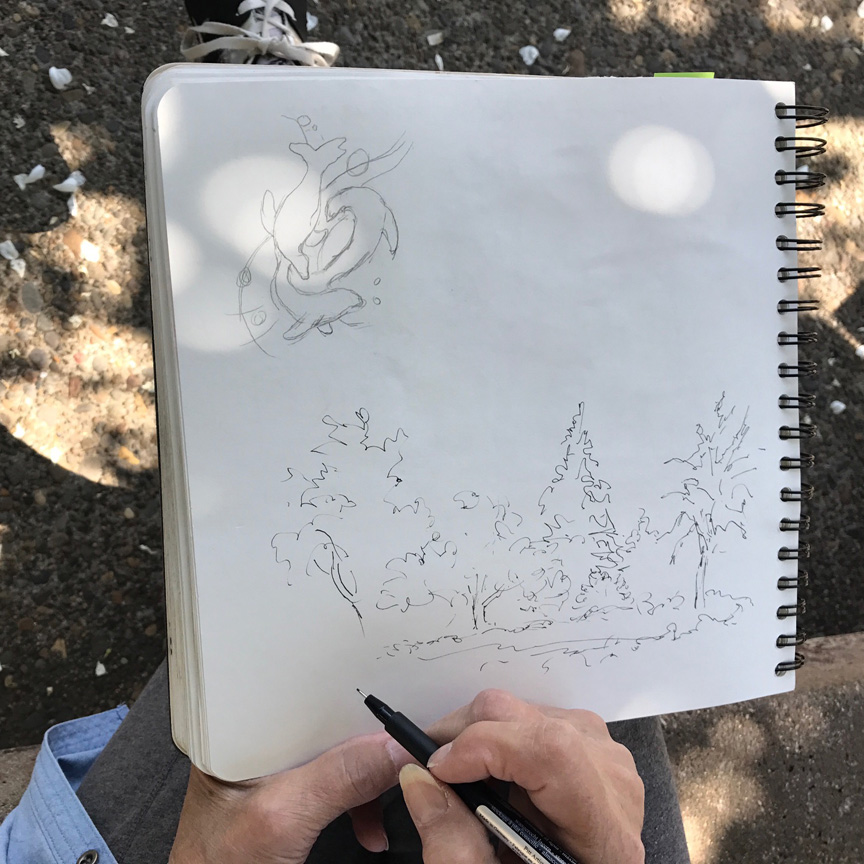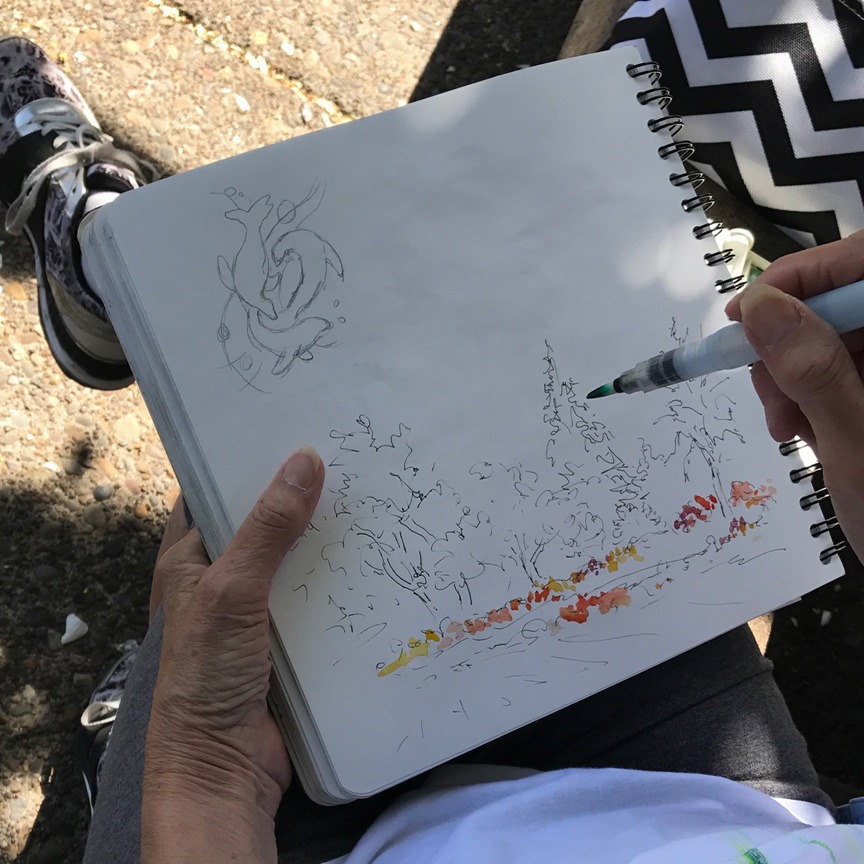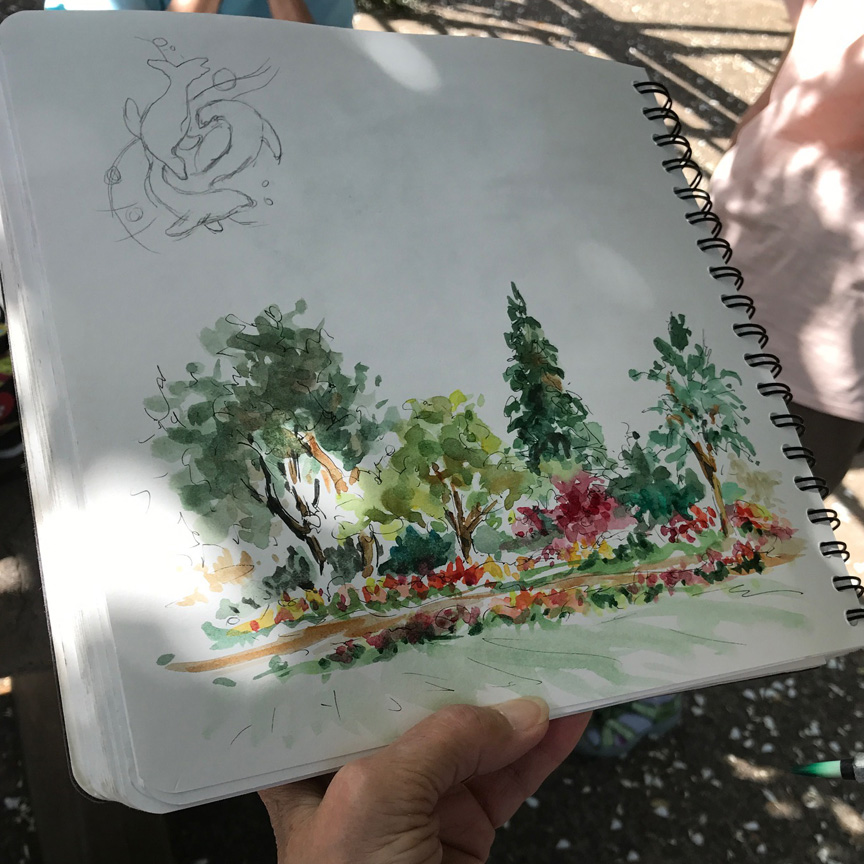 Look at Sharon's sketch come to vibrant life – lovely!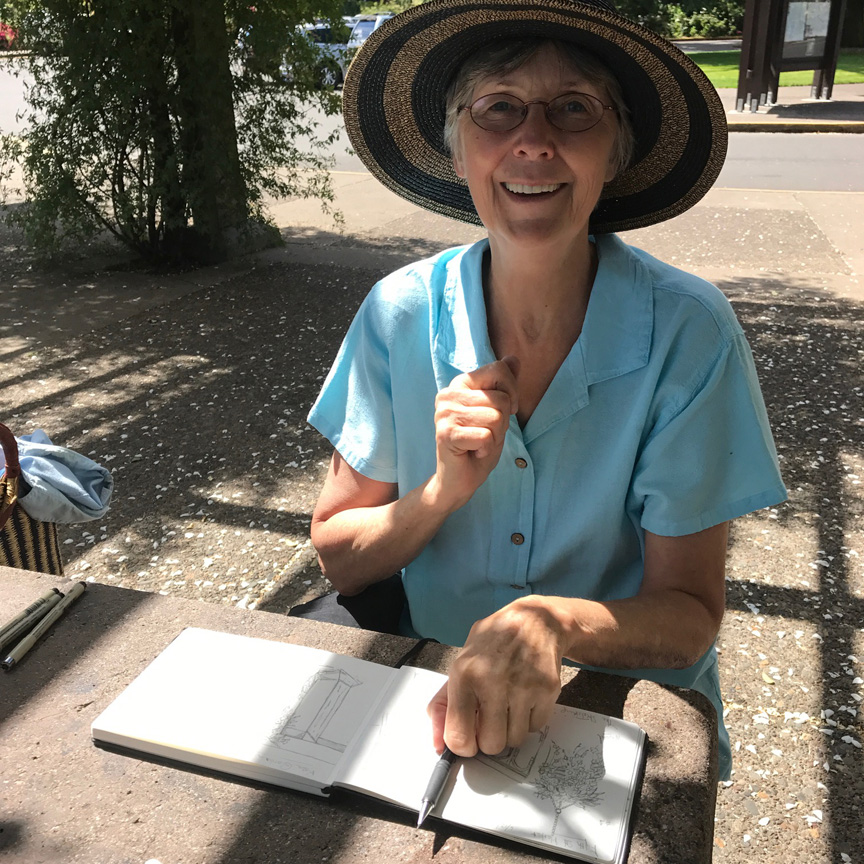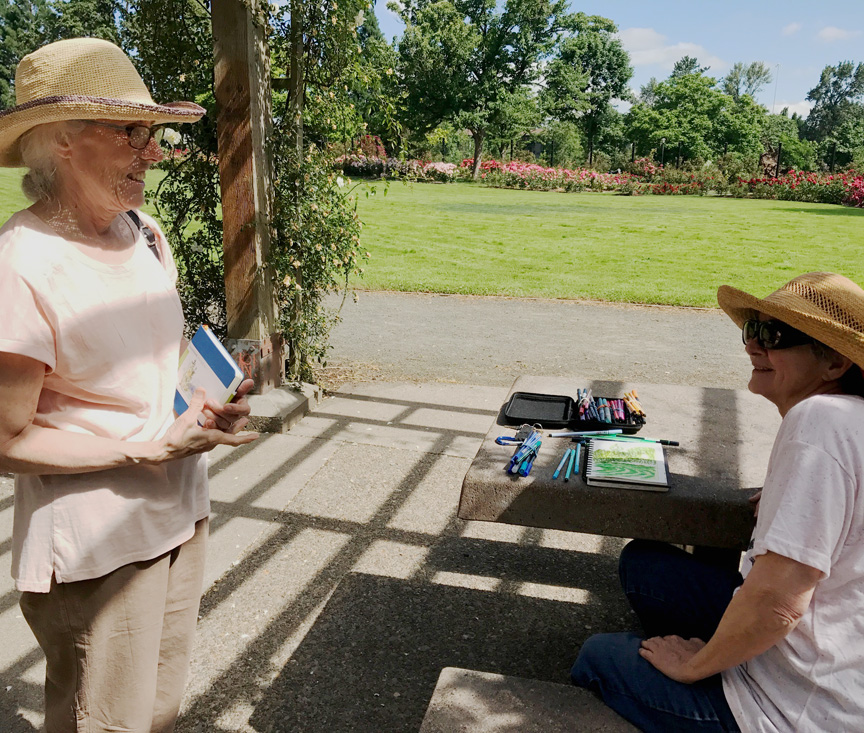 Helga joined us, too, and Barb So chats with Lealan (who was fascinated with the mowing patterns in the lawn!).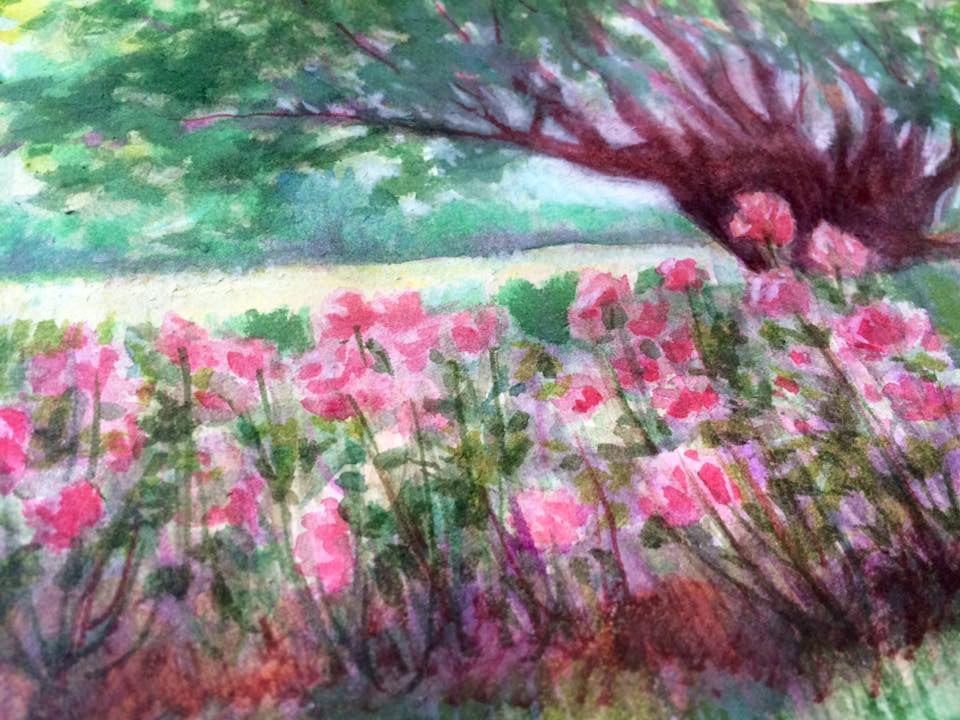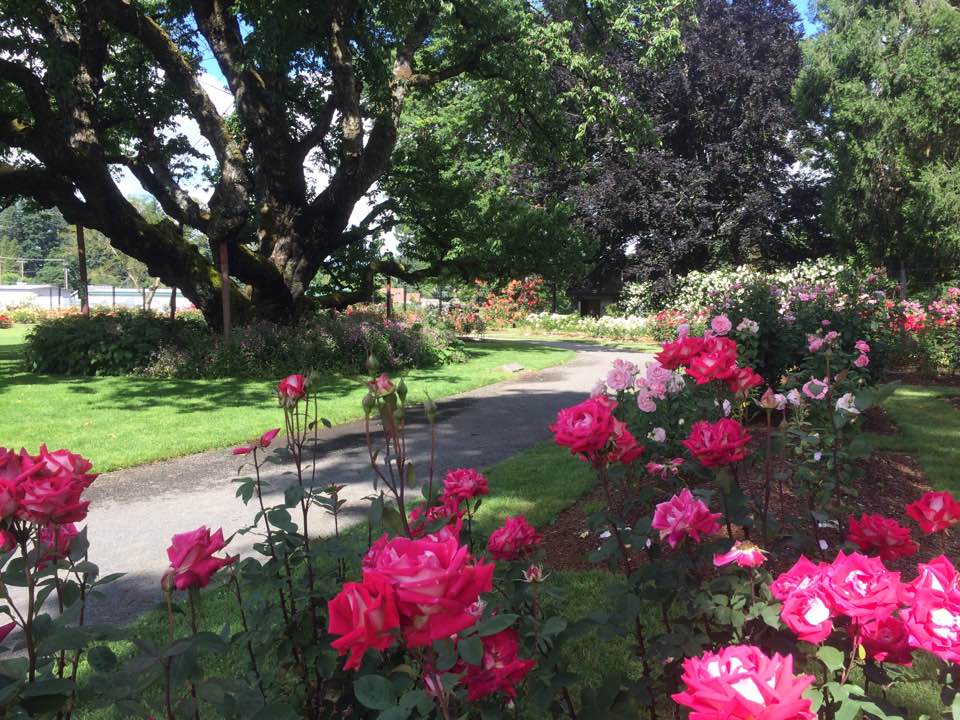 We lost track of Heather – she was over by the famous old Tartarian Cherry tree – love her impressionistic version of the view!