5th St. Market, downstairs courtyard, Eugene, OR
Temperature predicted to get to 108 degrees!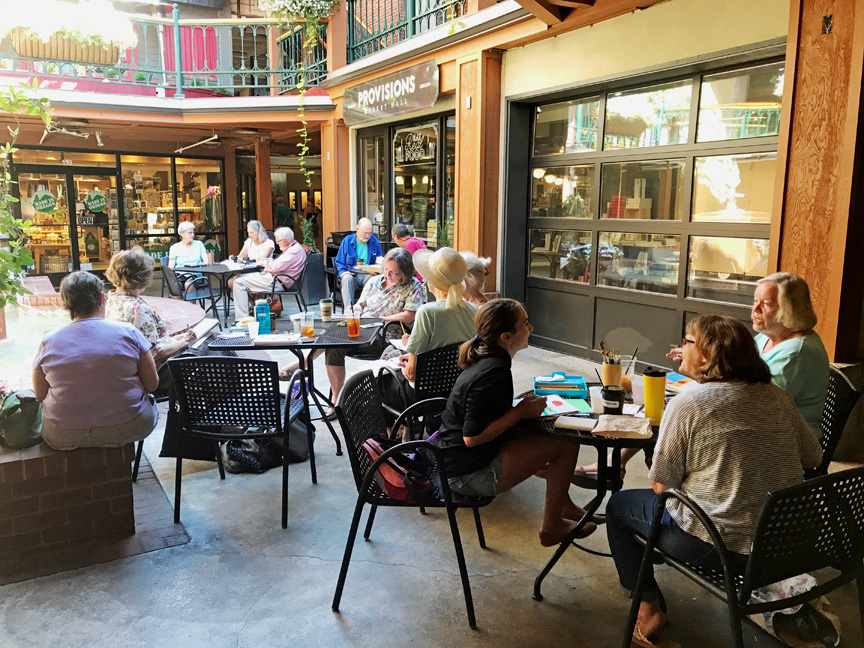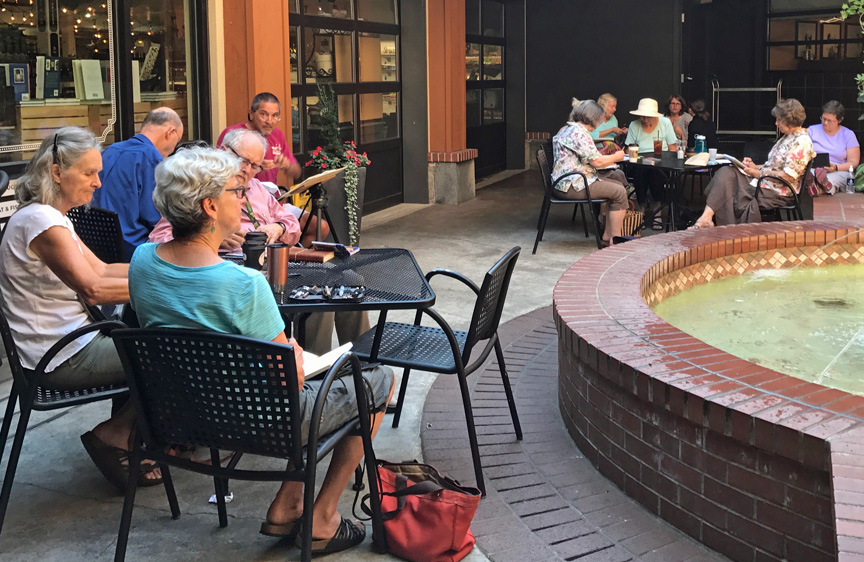 Here we are, escaping the heat in the lower courtyard. It was NICE.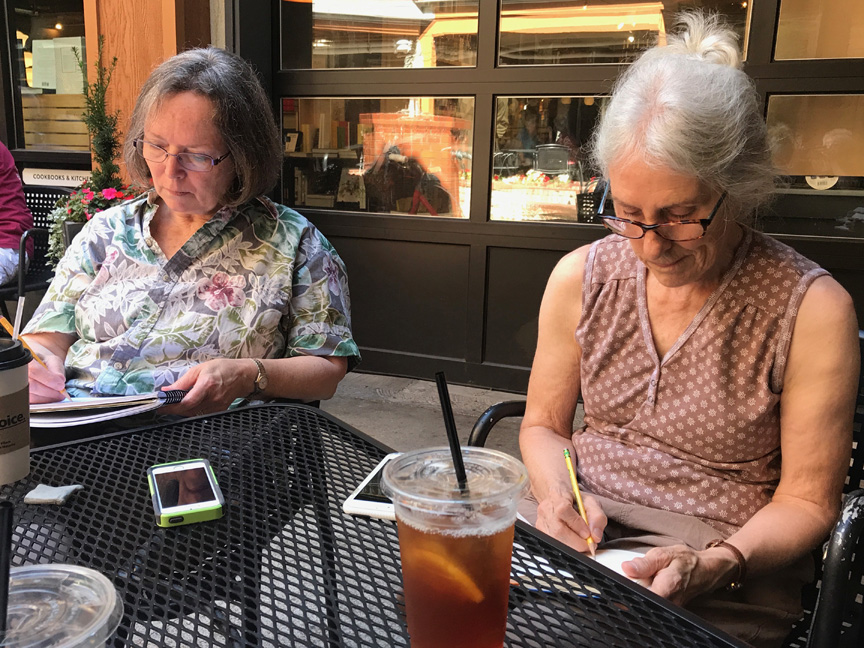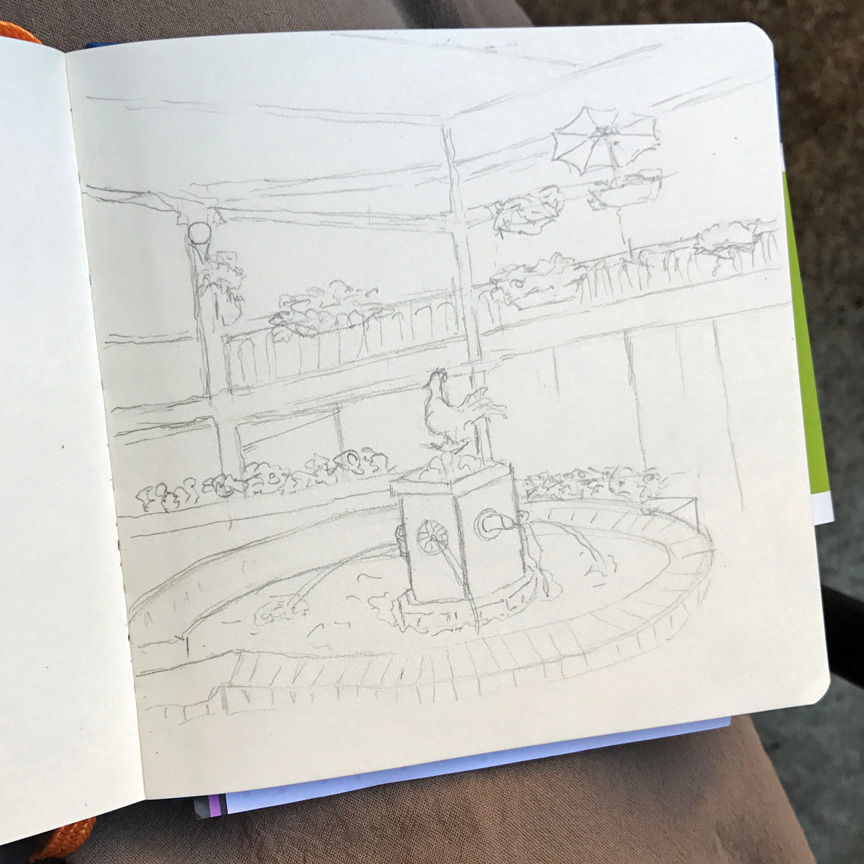 Marsha and Barb So. were under the patio overhang, and Barb So's sketch gives you the first look at the rooster on top of the fountain.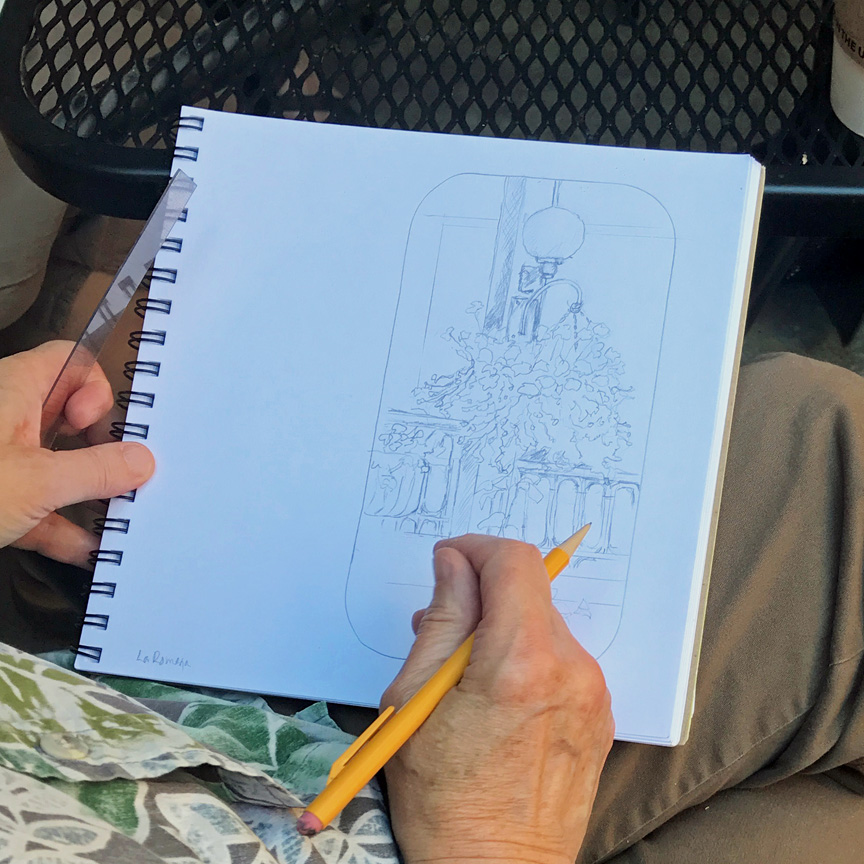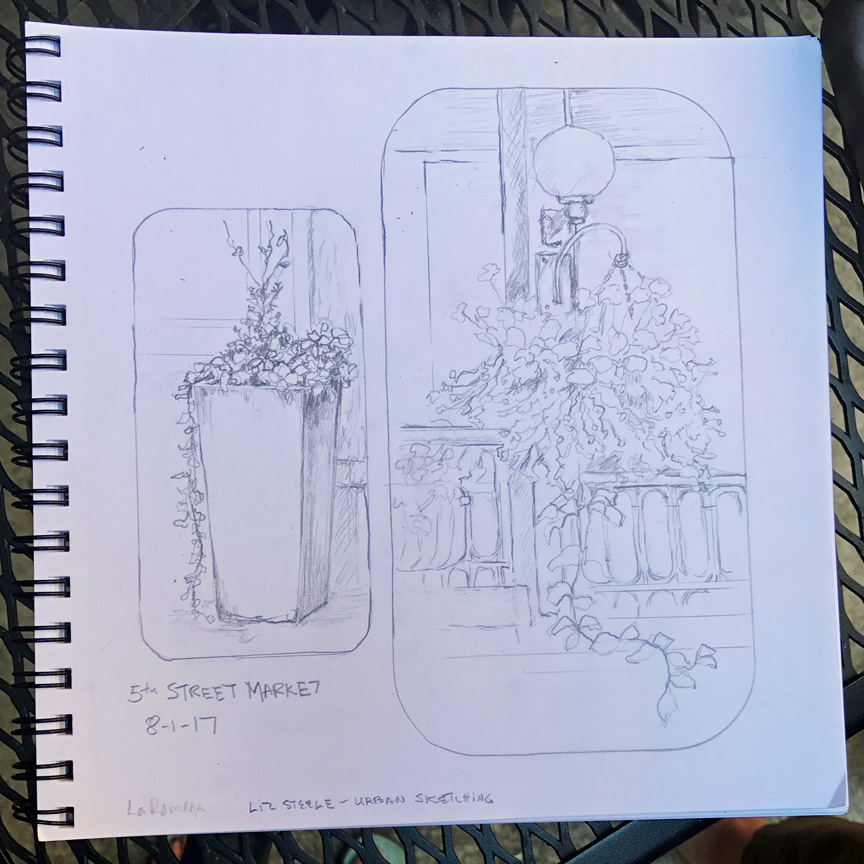 Marsha choose to sketch the plants & setting (but no rooster!)
Back in the corner were some newcomers: Lona, daughter Lisa, and granddaughter Addi. It was fun having a young sketcher –  we encouraged her to try a waterbrush, and she discovered watercolor!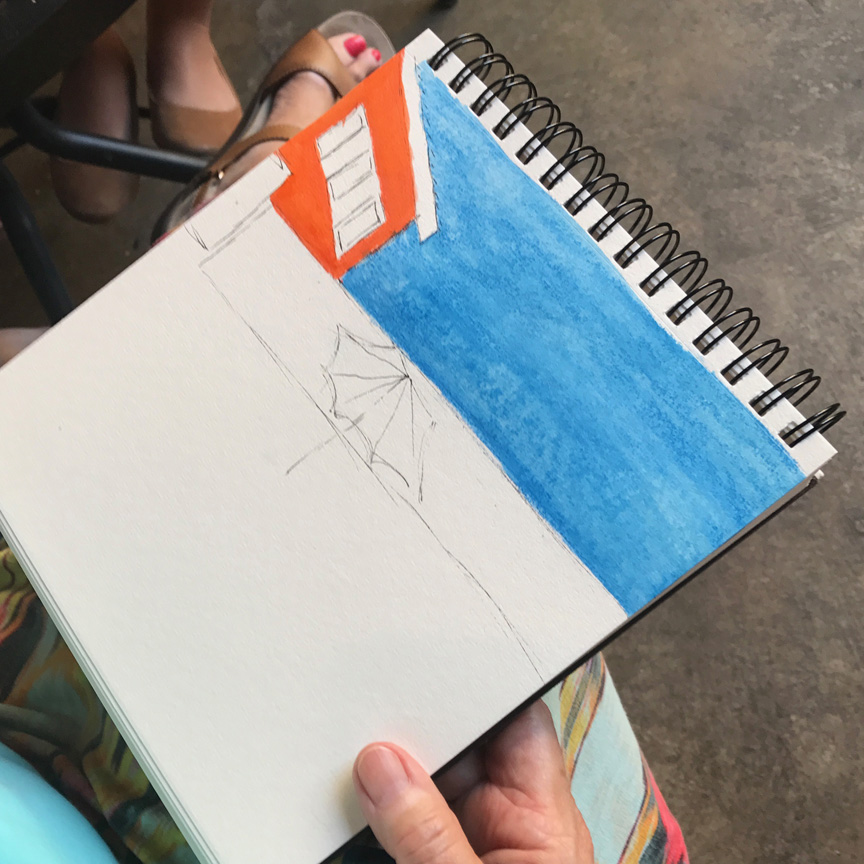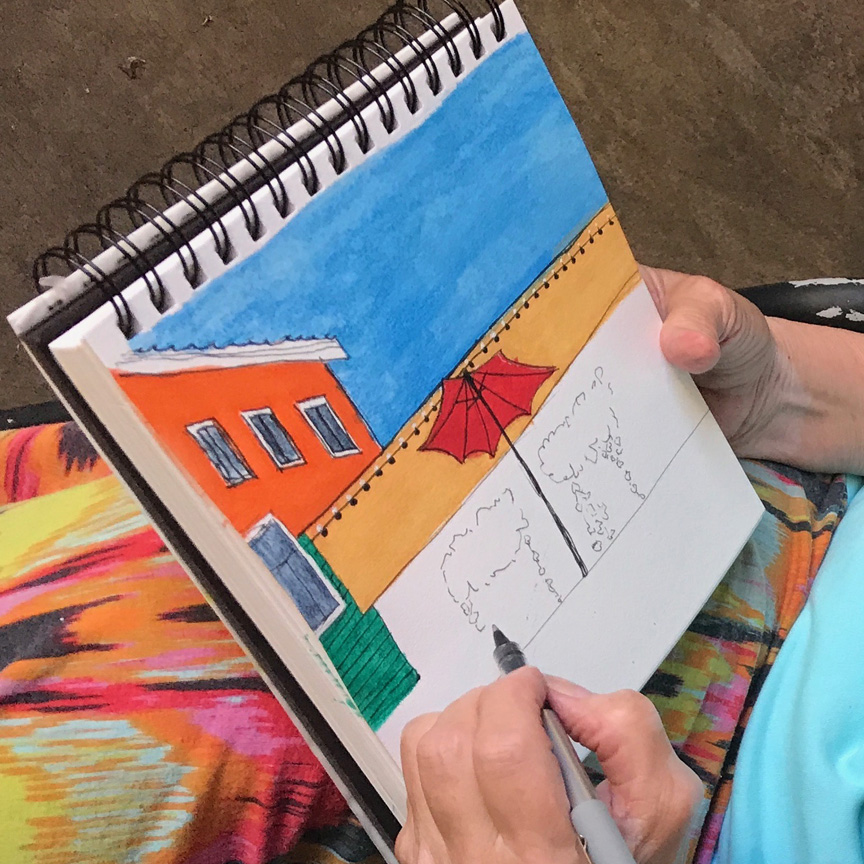 Lona was alternately sketching with pen, and adding watercolor pencil with waterbrush. "I love color!" she exclaimed. Yep.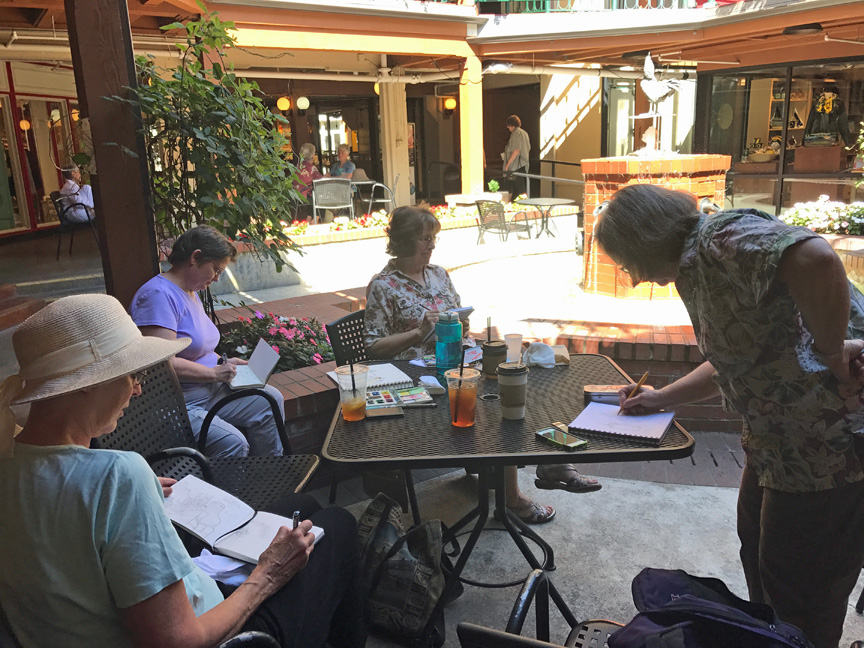 On around the courtyard were Helga, Daisy, Bev, & Marsha. Above Marsha's head you can see the rooster posing on top of the fountain.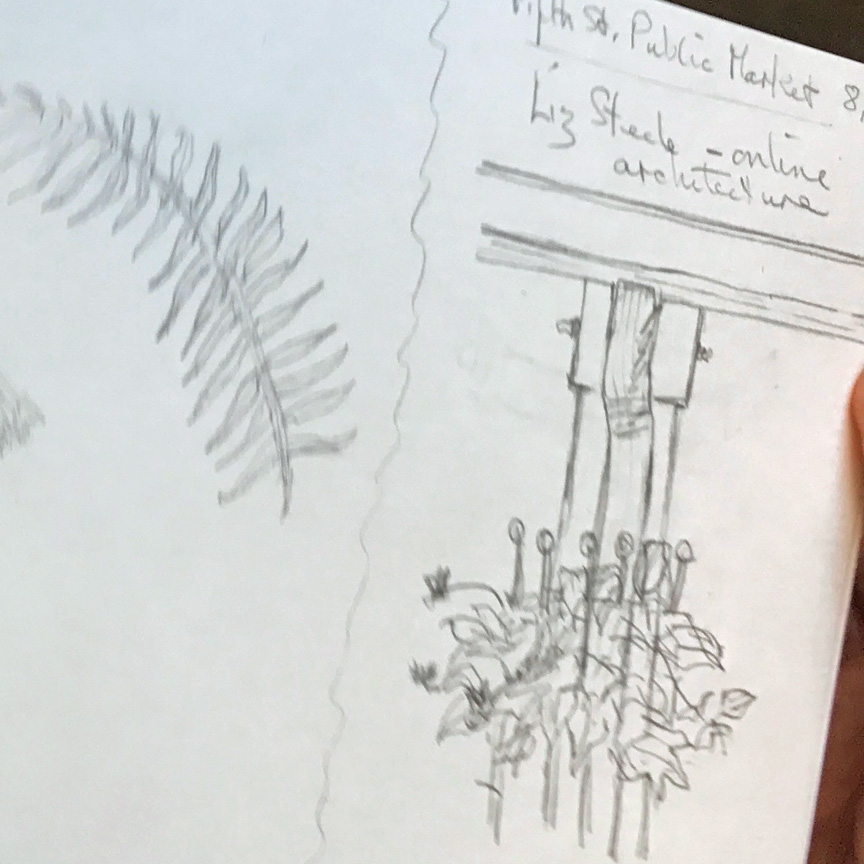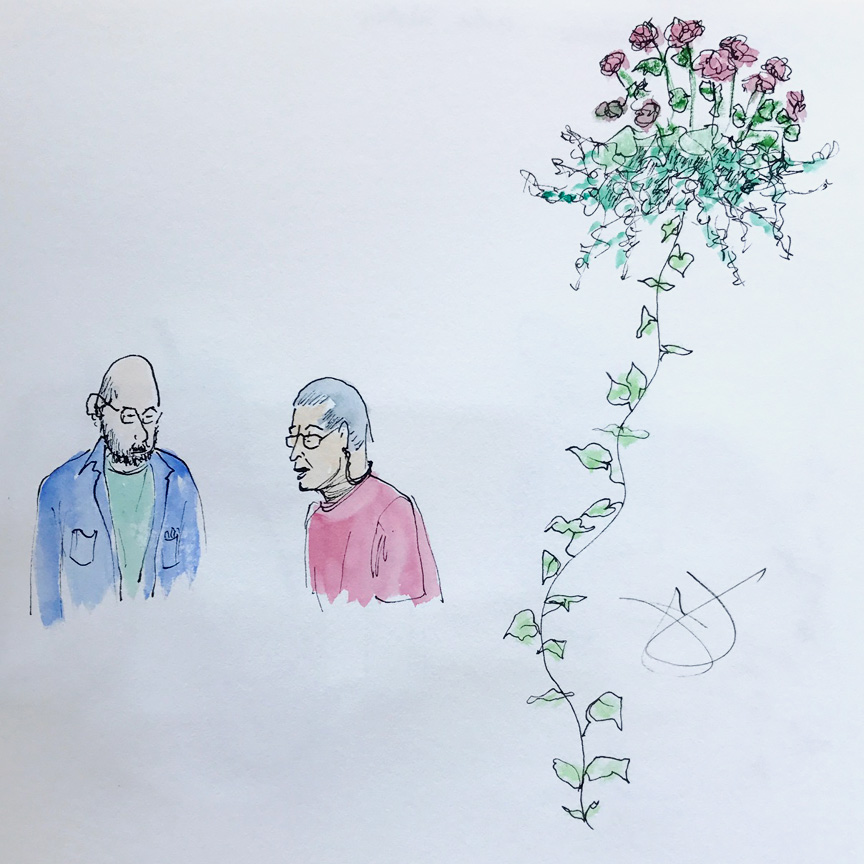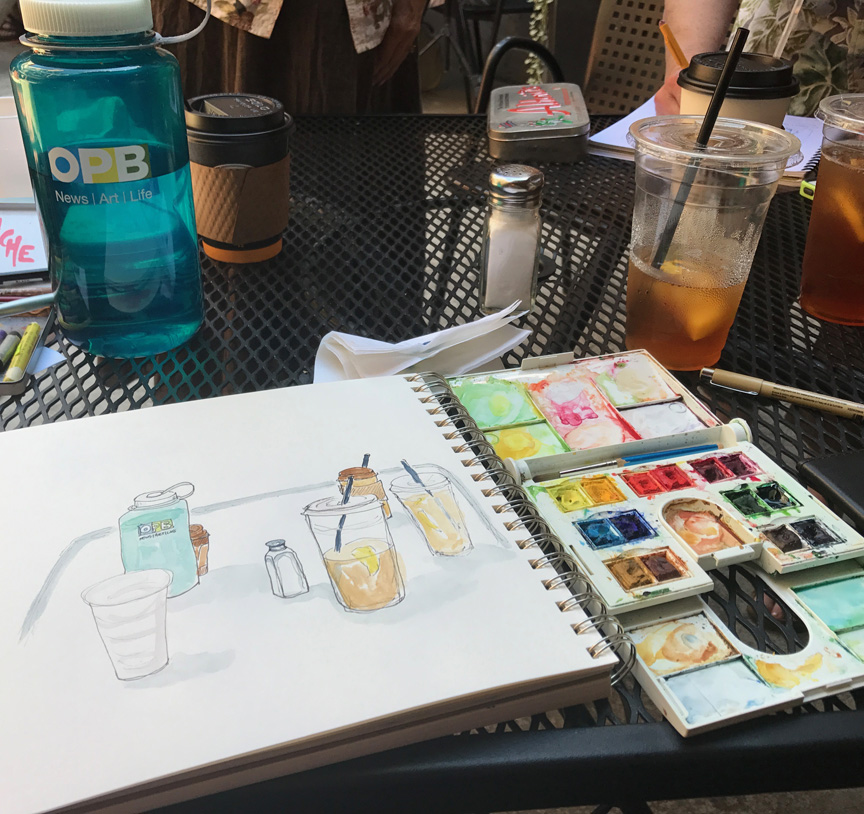 Helga was fascinated with the hanging plants, as was Jane, who after a irksome effort to sketch Erik & Hugh resorted to table items.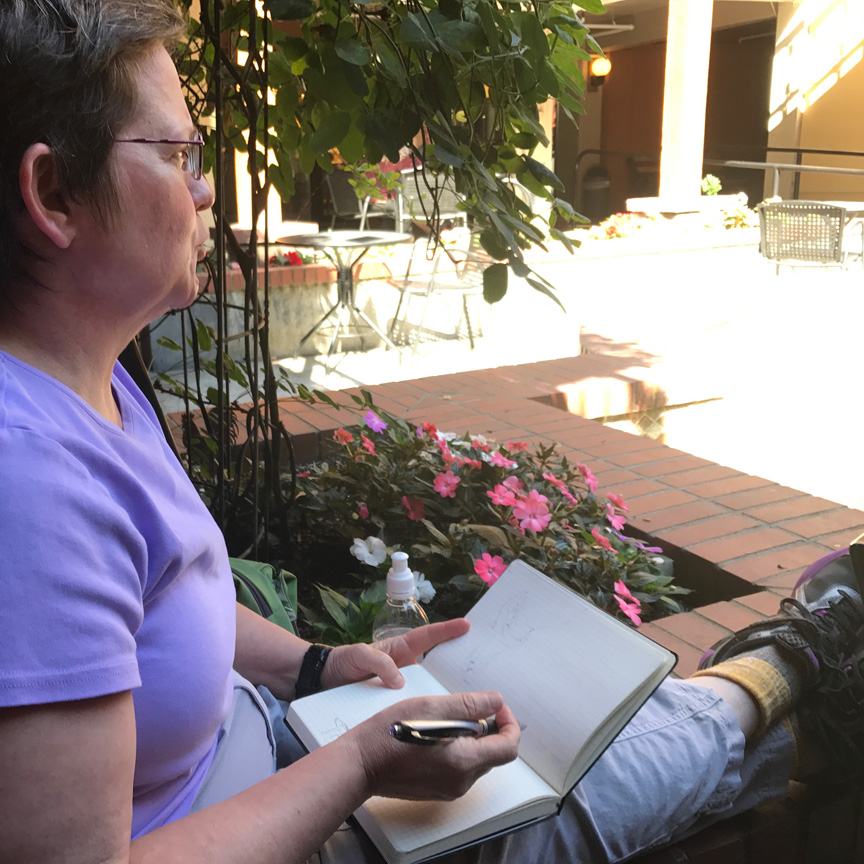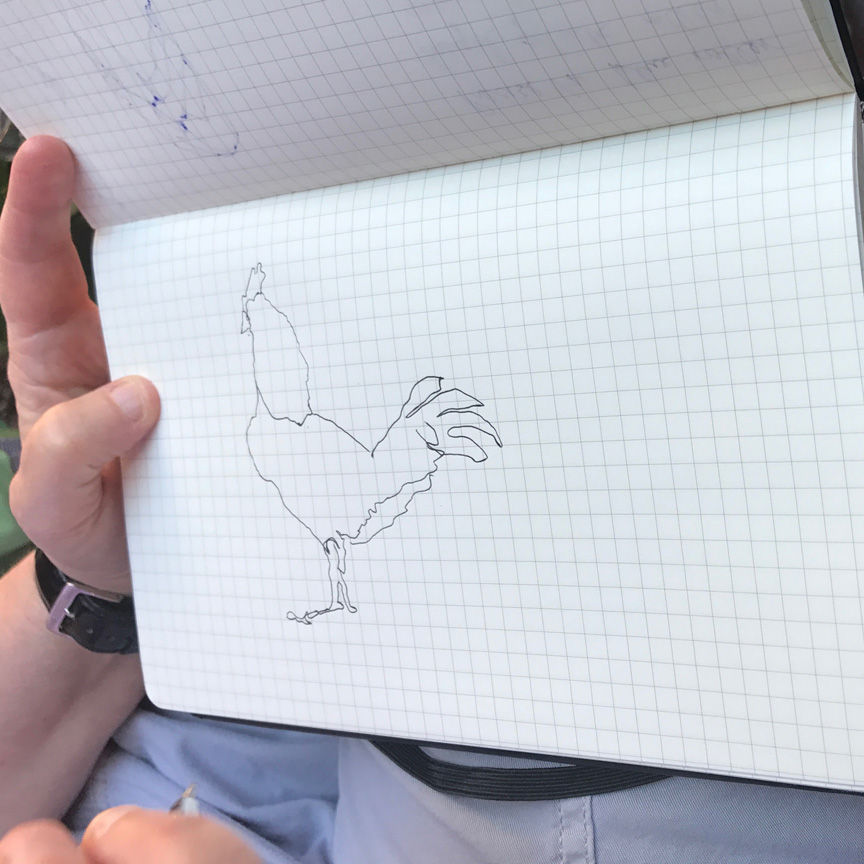 Daisy was enthralled with the rooster – great perspective!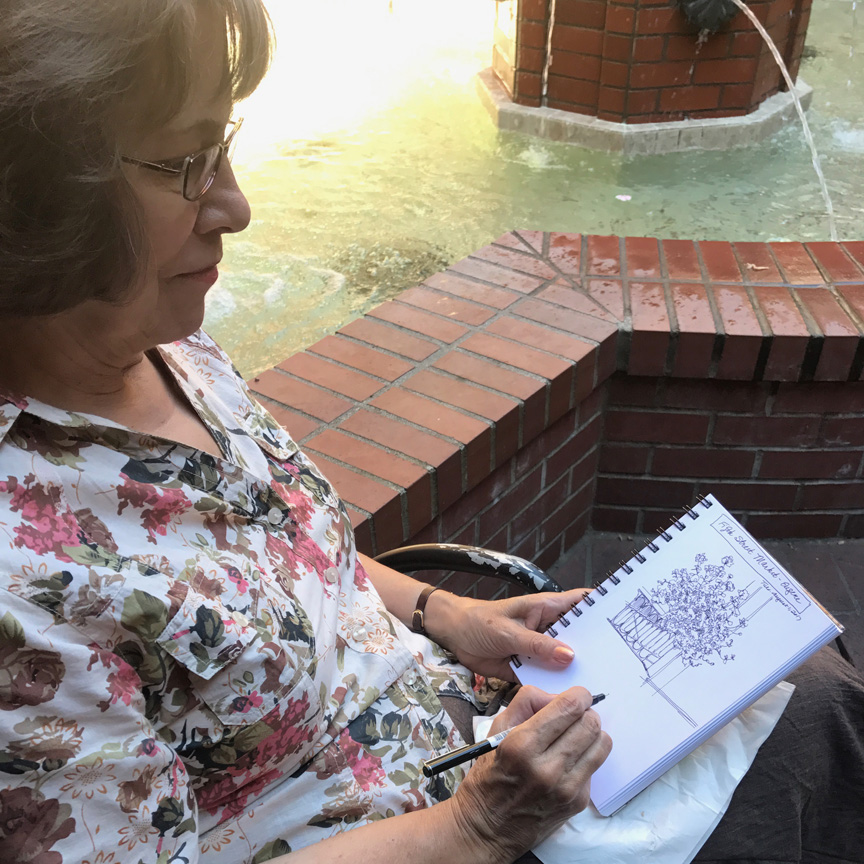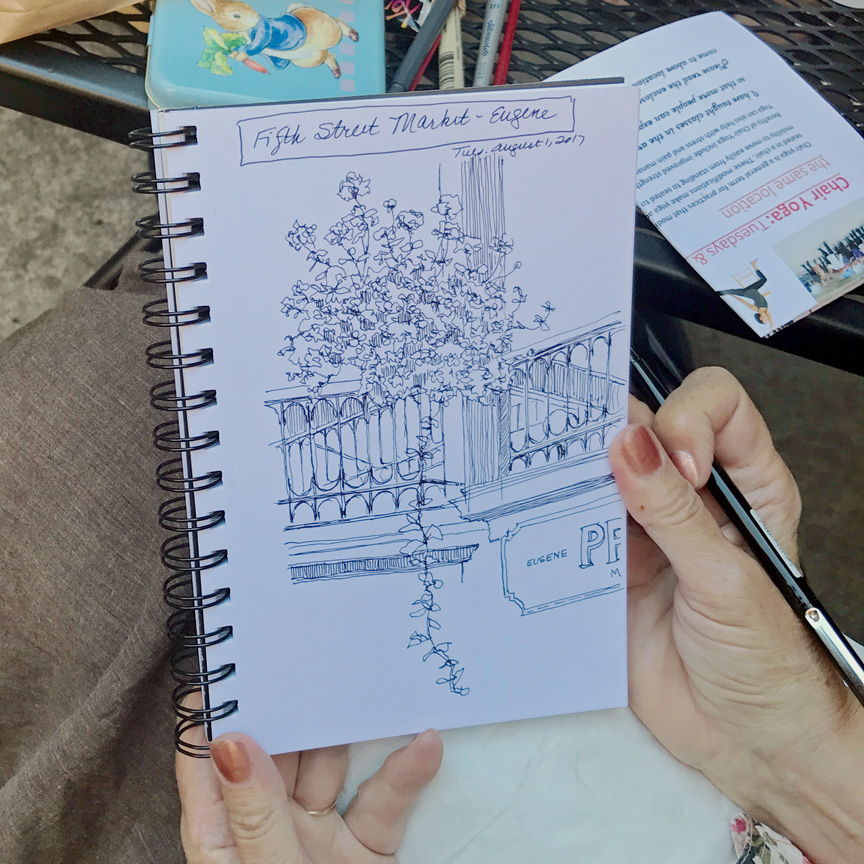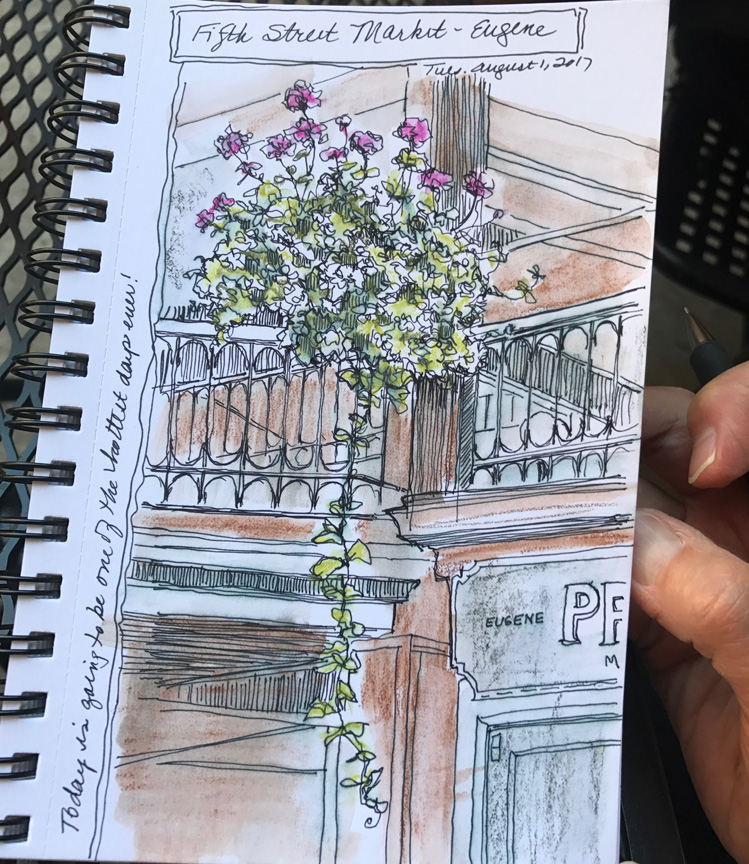 Bev enjoyed sound of  the water fountain while she was sketching the flowers above her.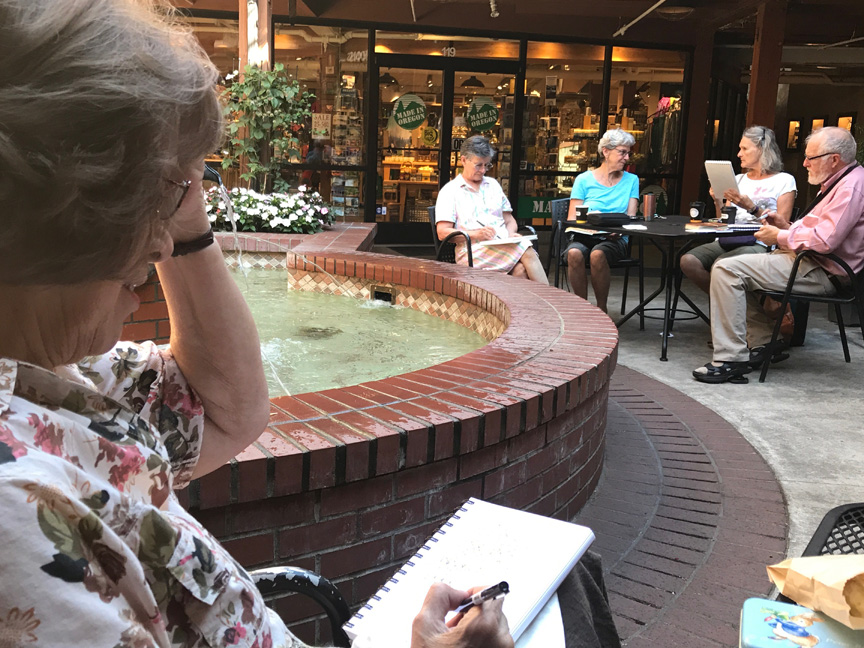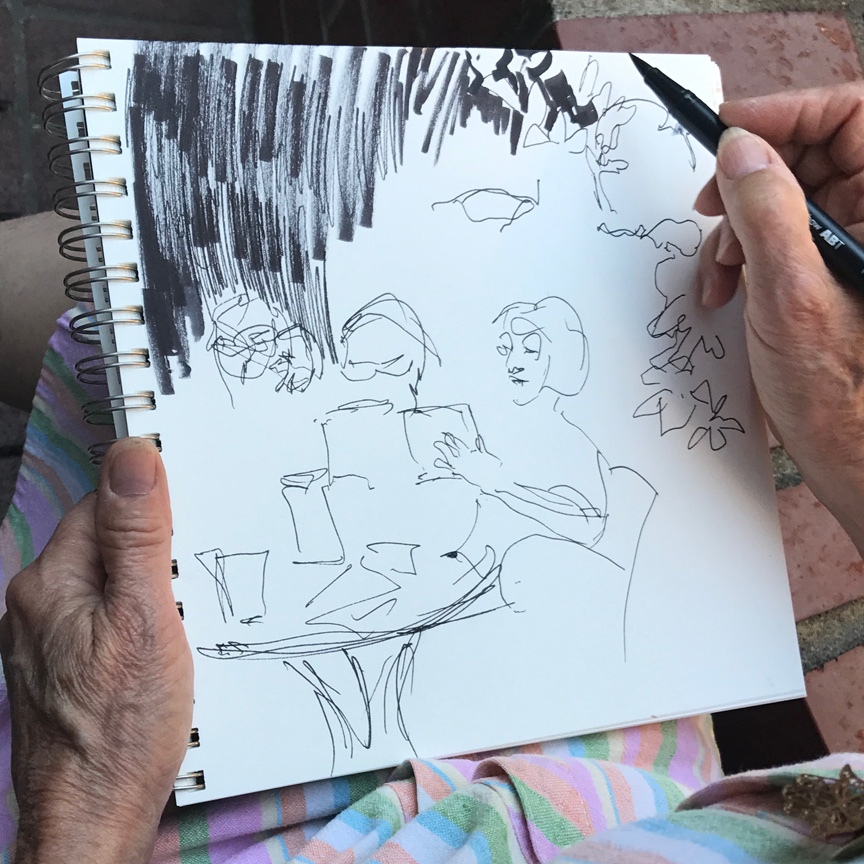 Beyond Bev we see that Lealan slipped in to sketch…Bev and Marsha across the courtyard from her!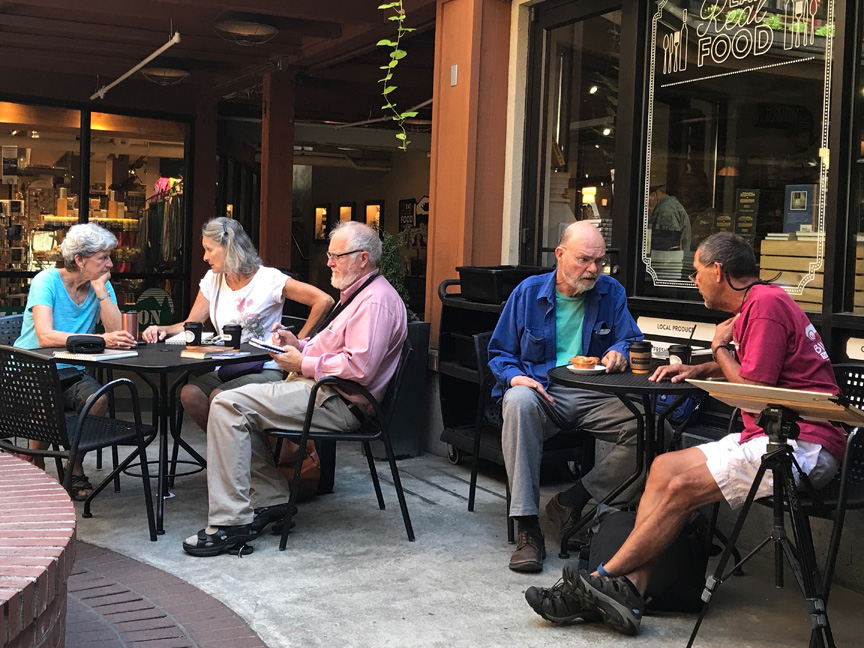 Rounding out the group are Penny, Sandy, Ken, Erik & Hugh.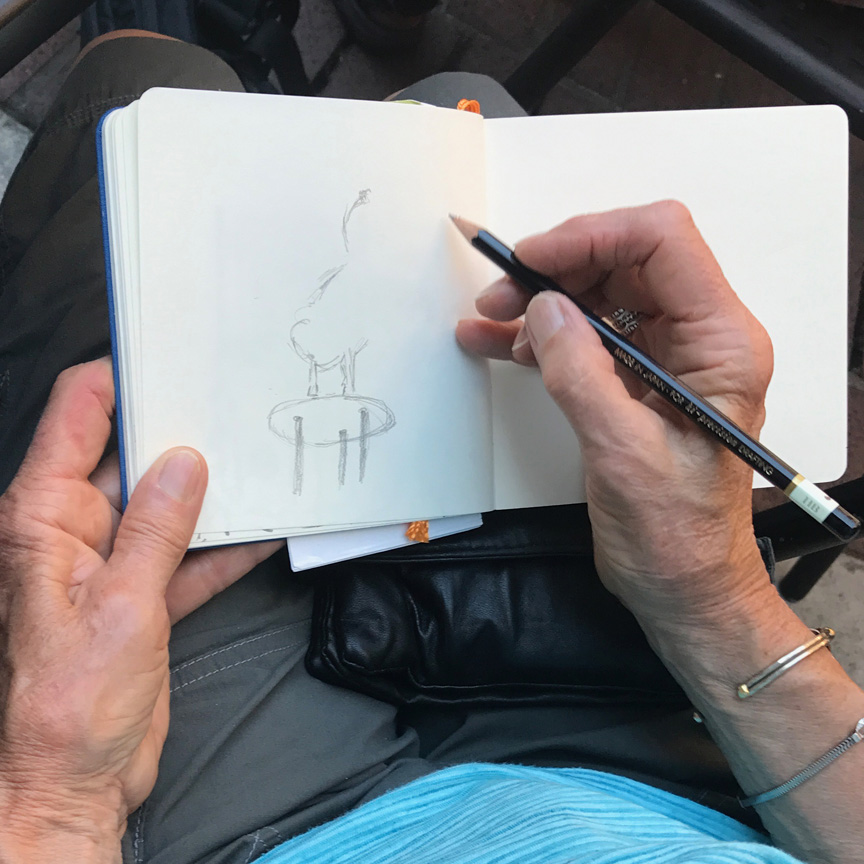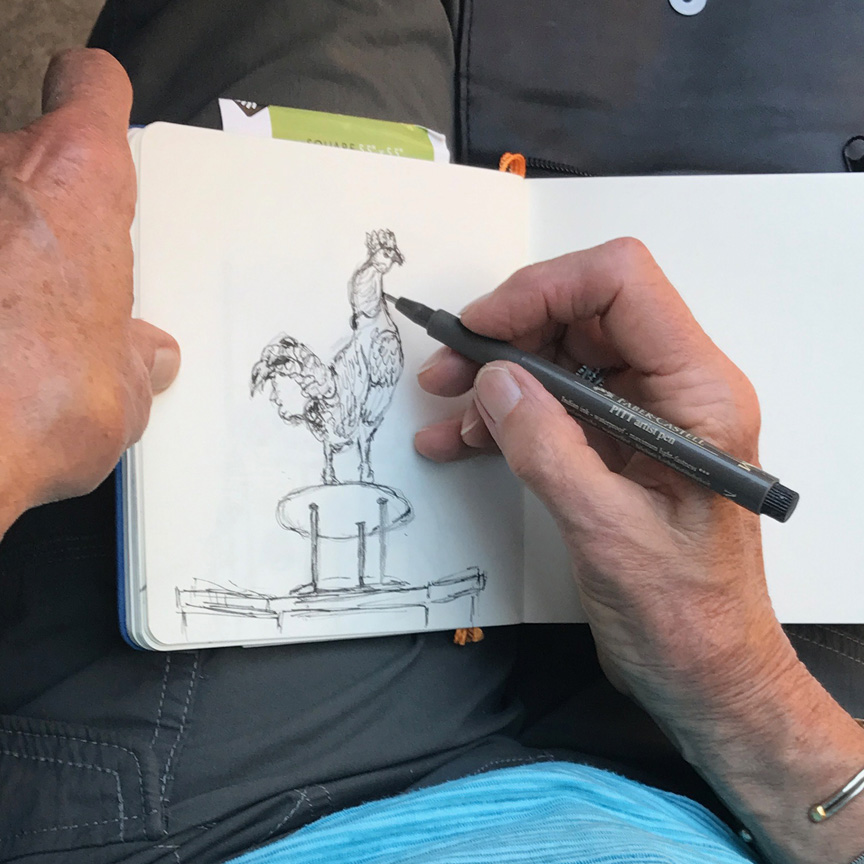 And what does Penny pick to draw? The rooster, of course!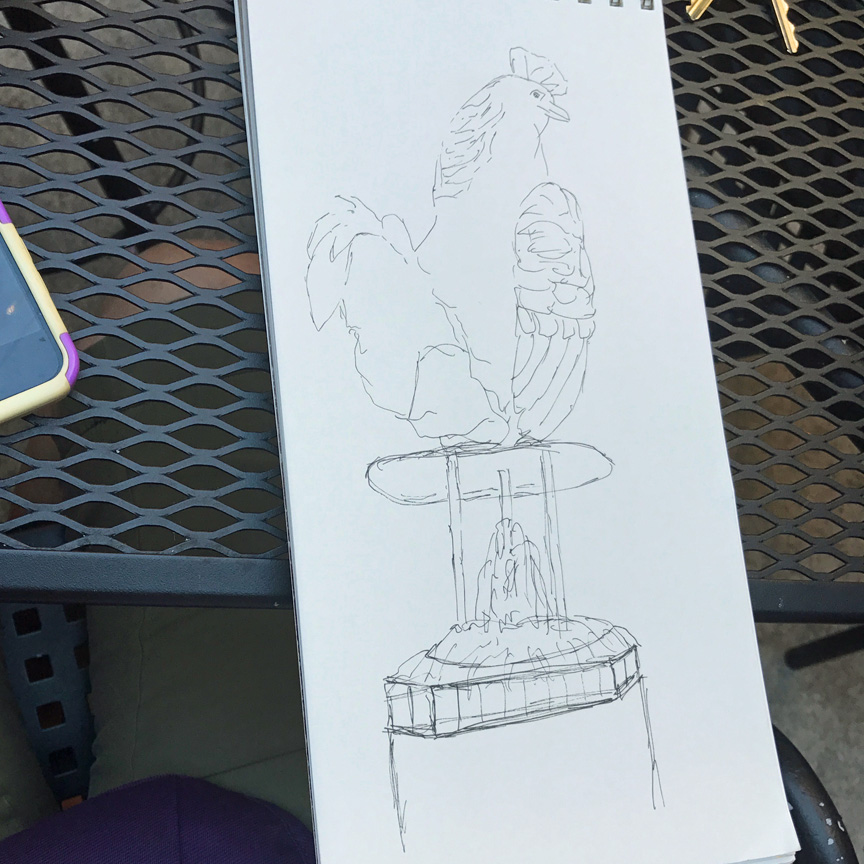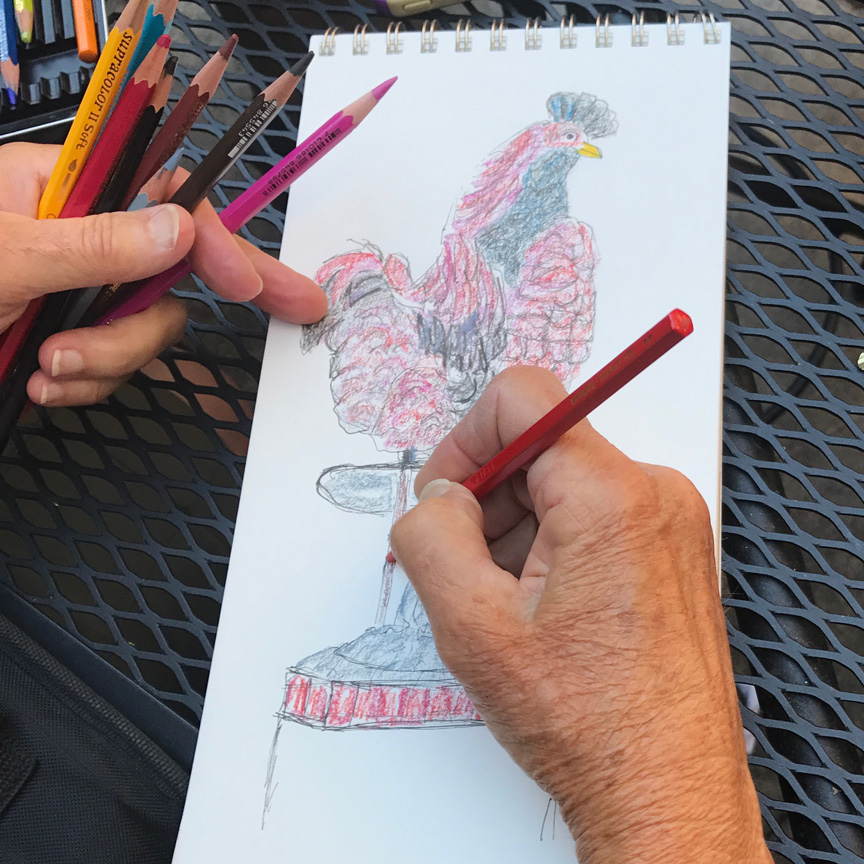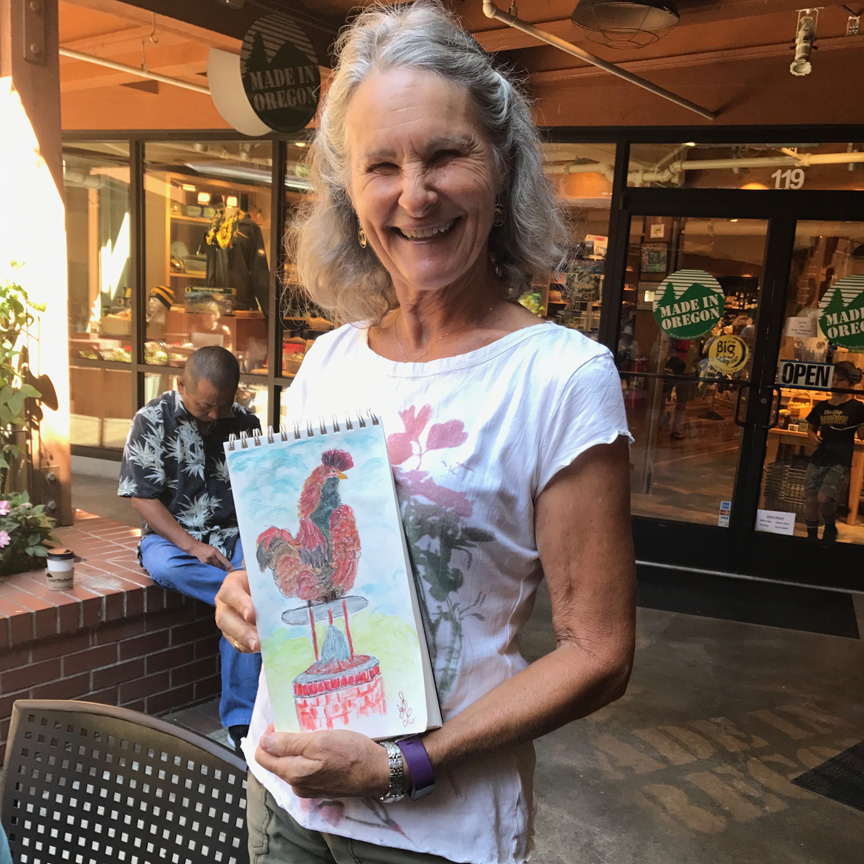 Sandy quickly moved into adding color to her version of the bird.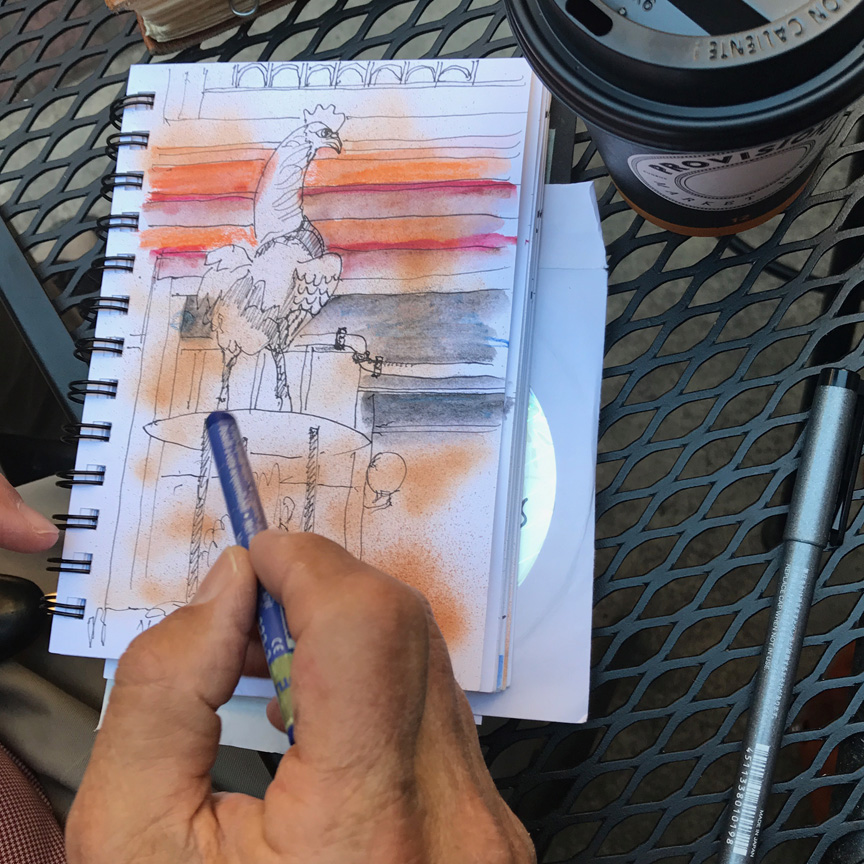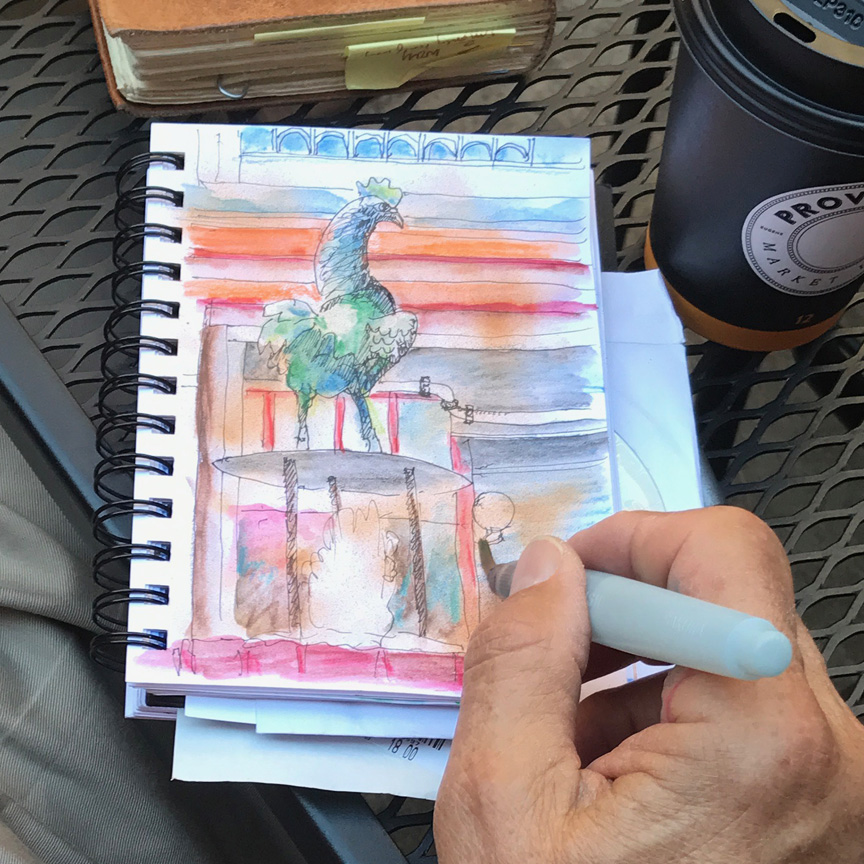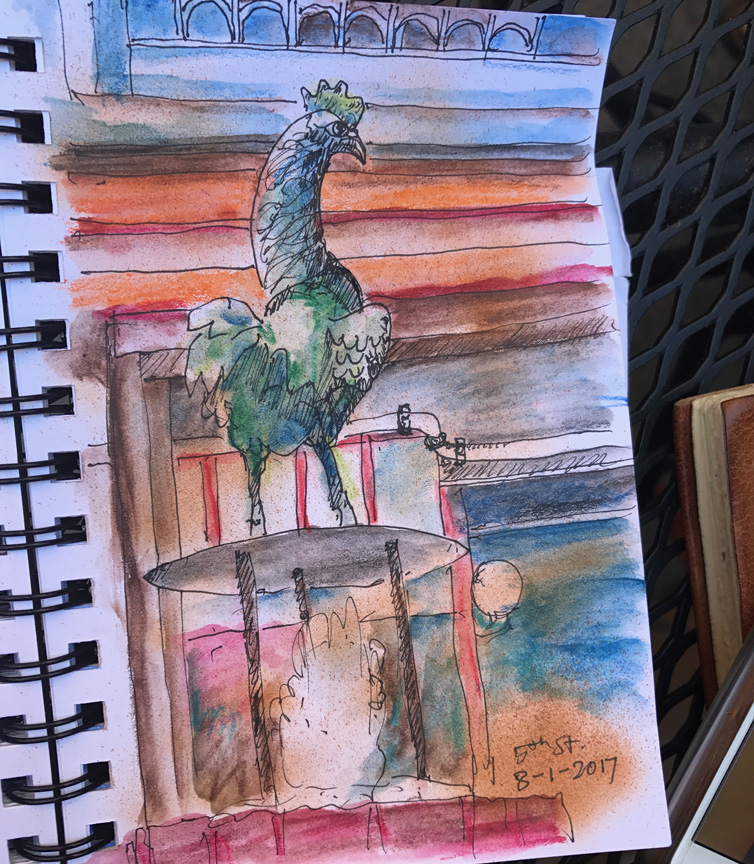 And speaking of color – here's Ken's sketch of the rooster – wow!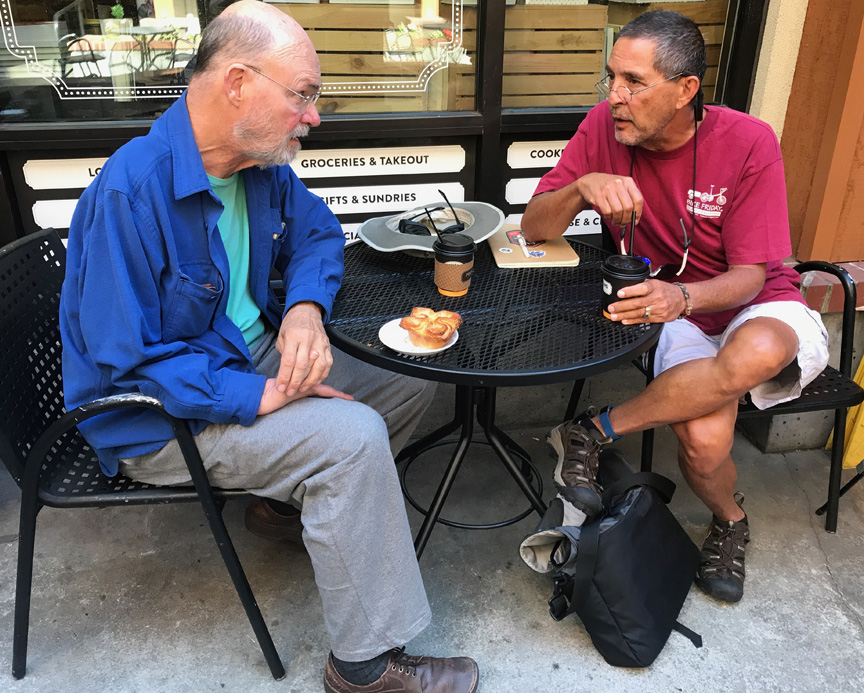 Erik contemplates his croissant pastry & chats with Hugh.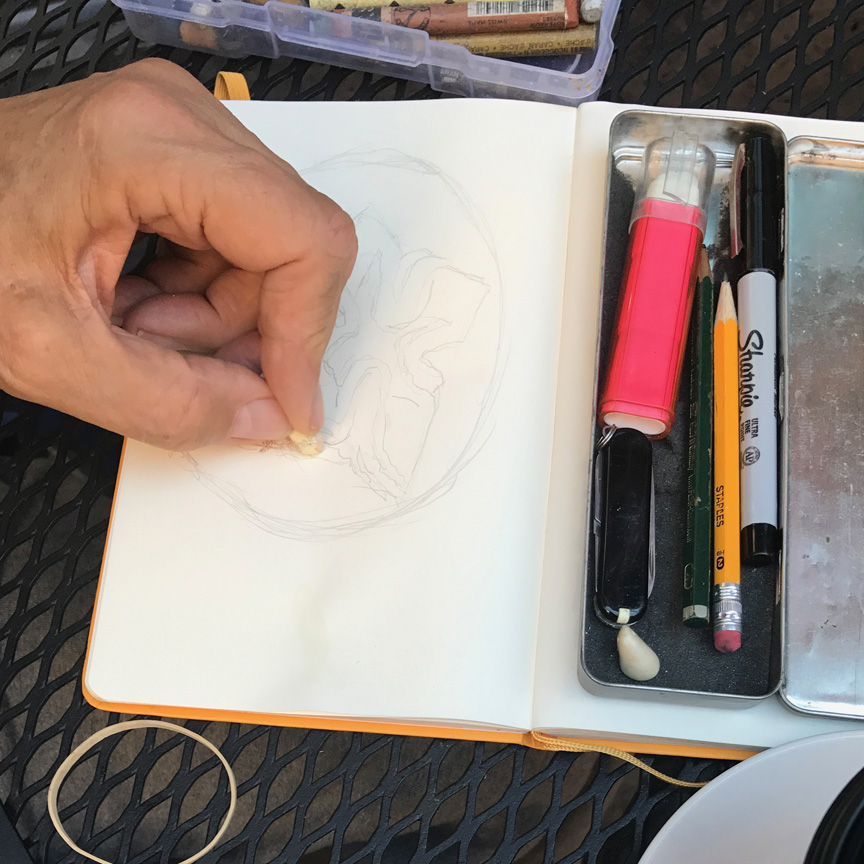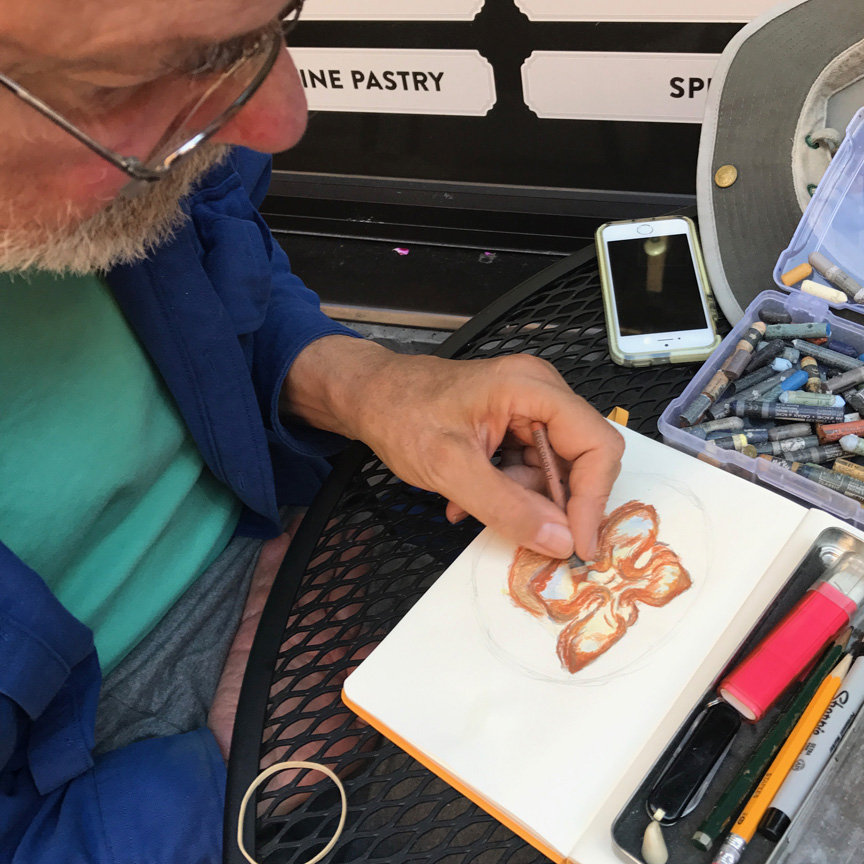 Good thing Erik has such a great visual memory, because that pastry disappeared very fast before he could sketch it.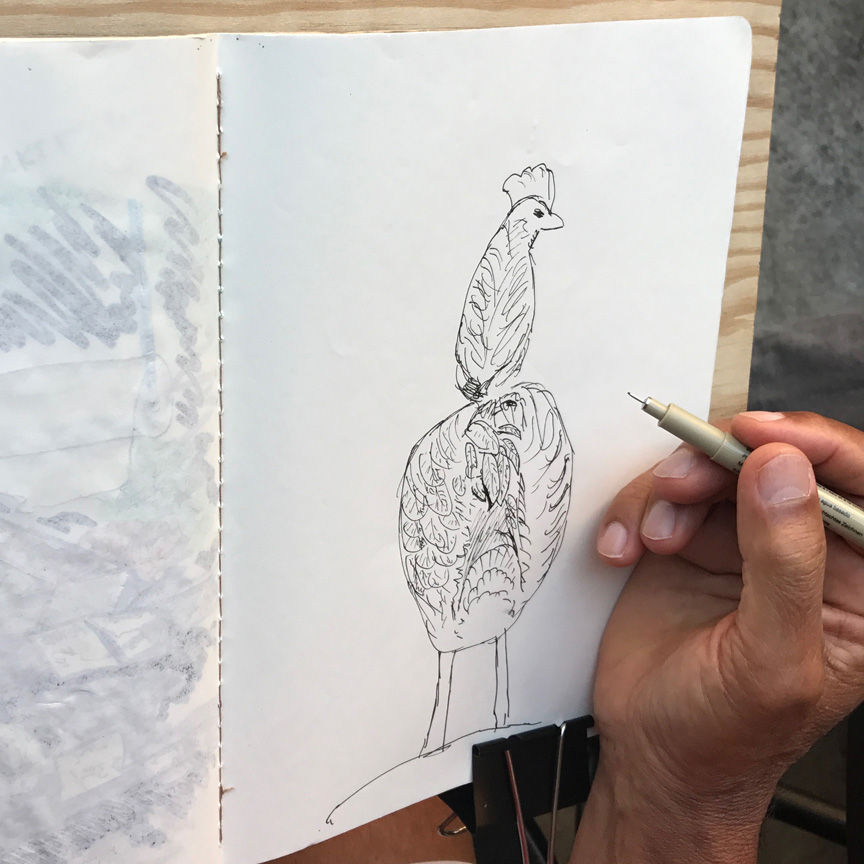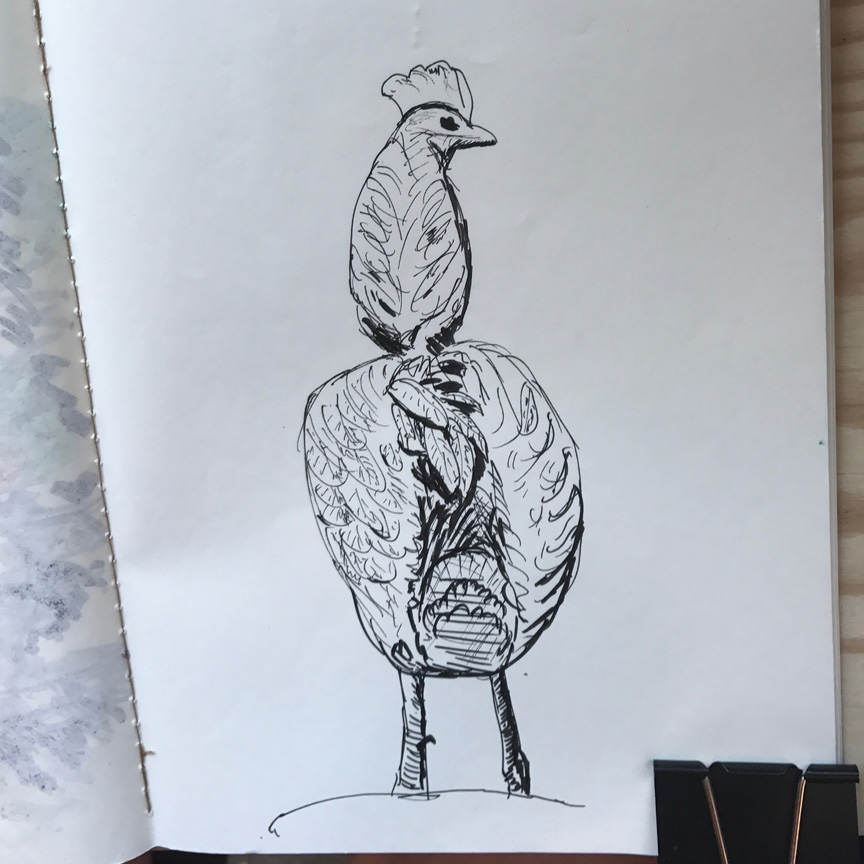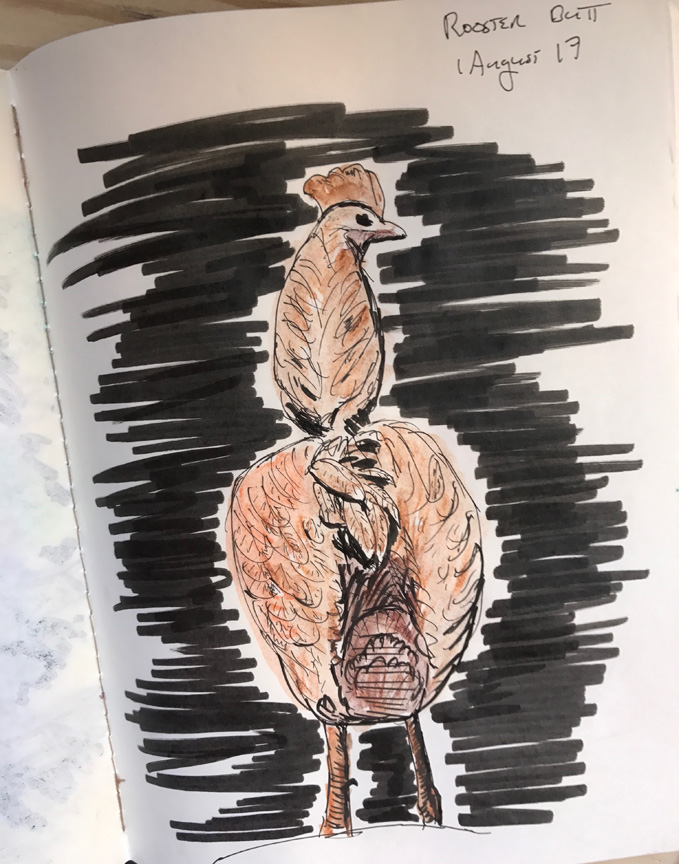 Hugh took on the challenge of the rear view of the rooster; now who's being roisterous?