Oakway Mall Courtyard, Eugene, OR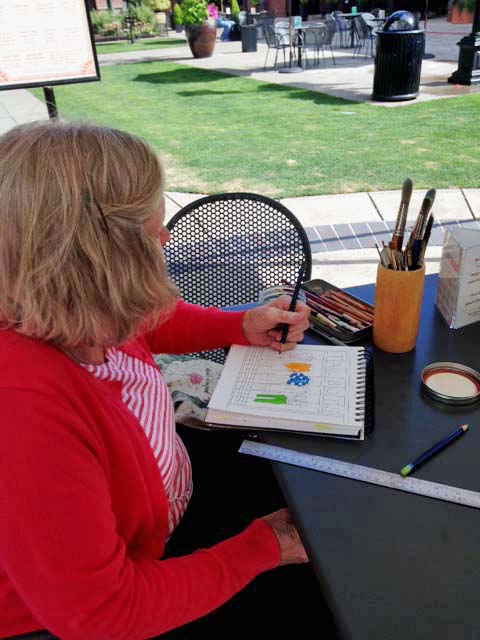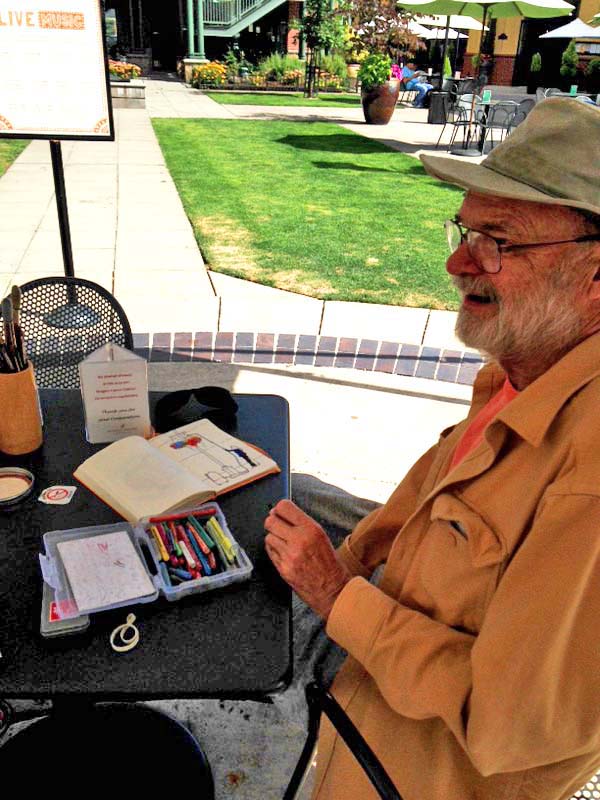 At first it looked like just some of the same old players – Lona and Erik captured by Sandy's camera – what a lovely day for sketching!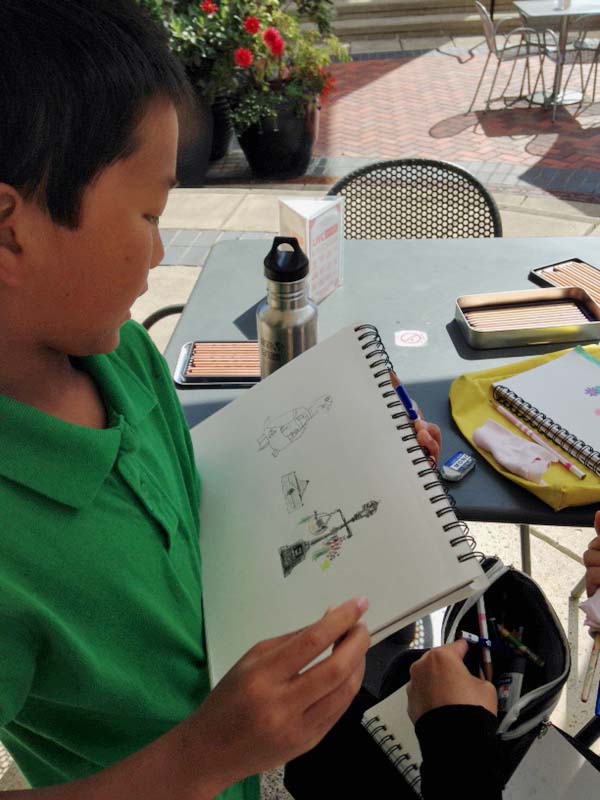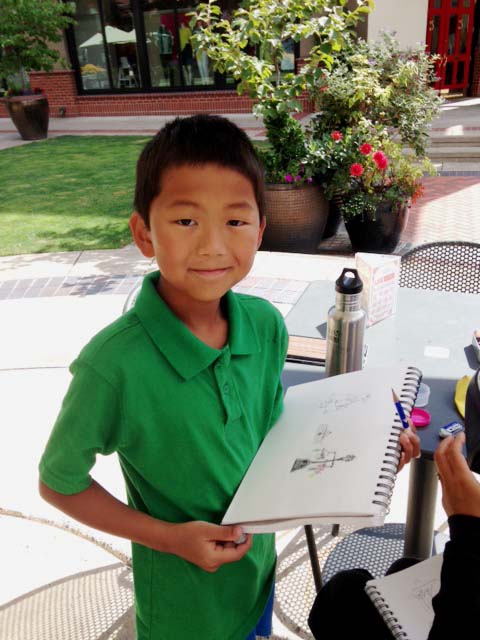 Then Tomomi came with her children to sketch with us – here's her son showing his sketching prowess – well done!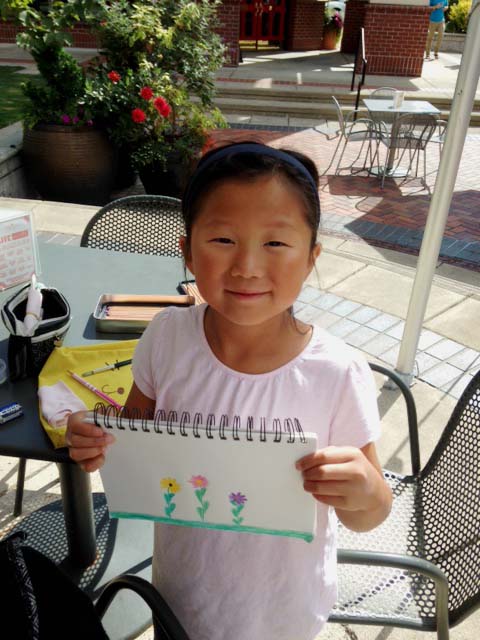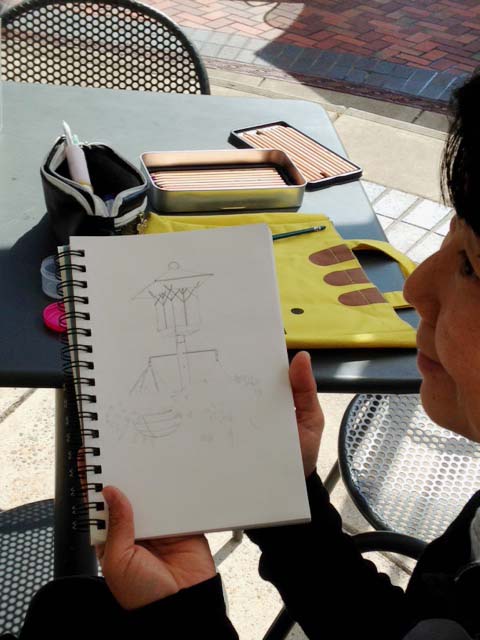 Tomomi's daughter chose to sketch some of the colorful flowers, and here's Tomomi with her own sketch of lantern & hanging baskets.
We always enjoy having new sketchers with us (& especially kids).