Oakway Mall Courtyard, Eugene, OR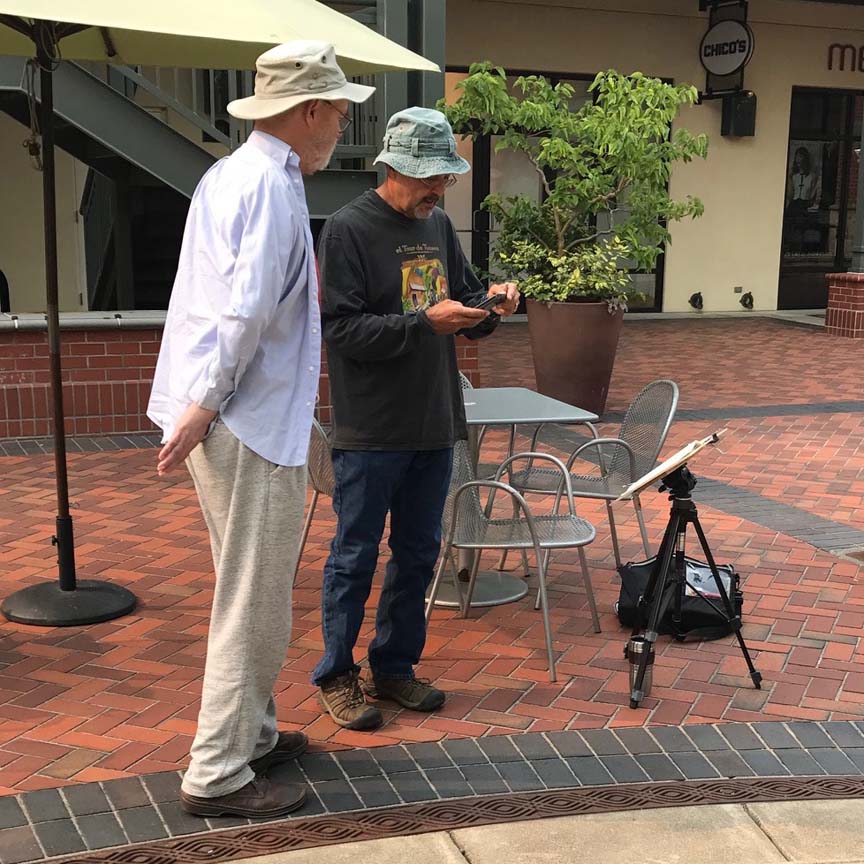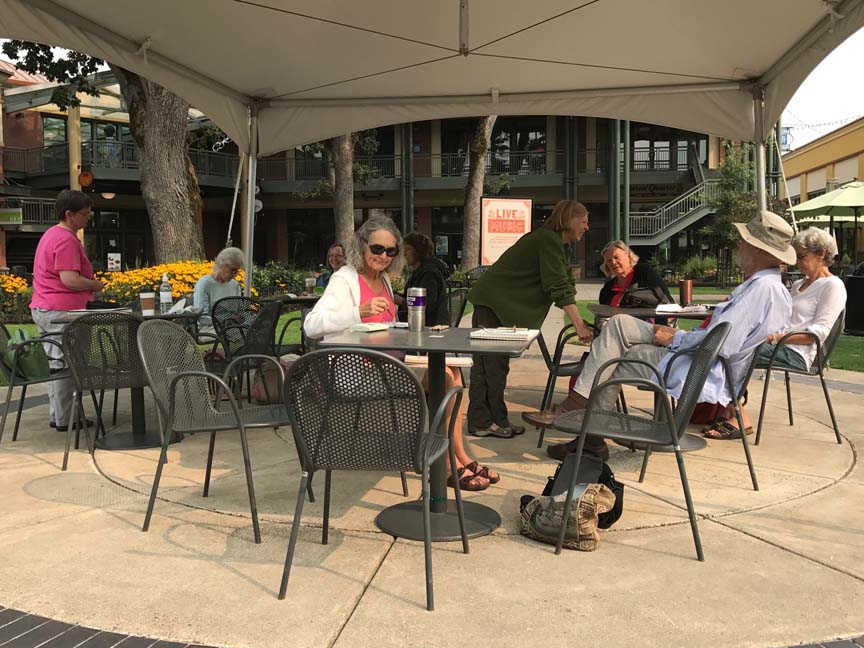 Erik & Hugh check in with each other, then the rest get started: Daisy, Barb So, Marsha, Sandy, Bev, Barb Sh, Lona, Erik, & Penny.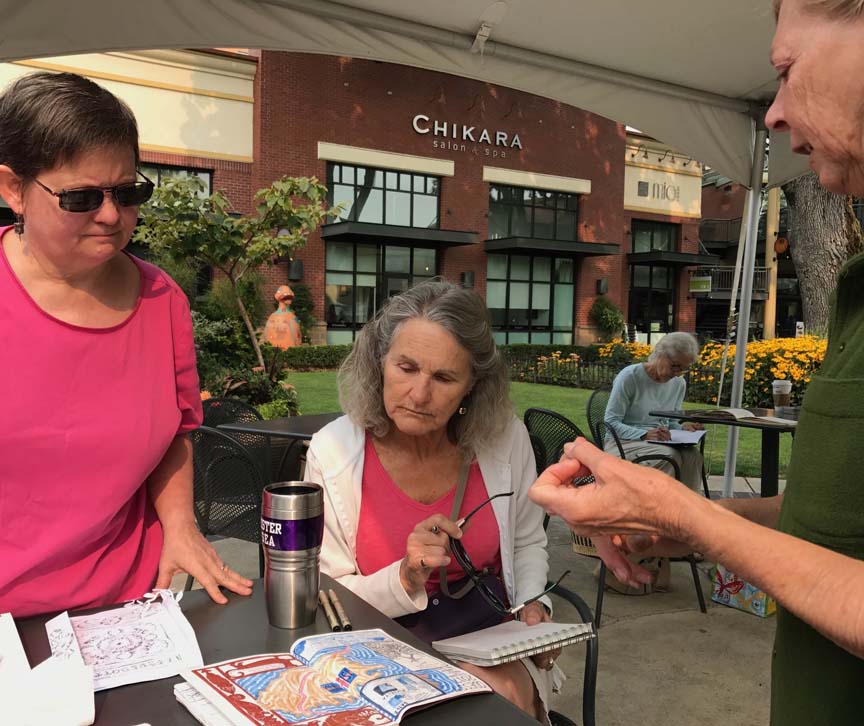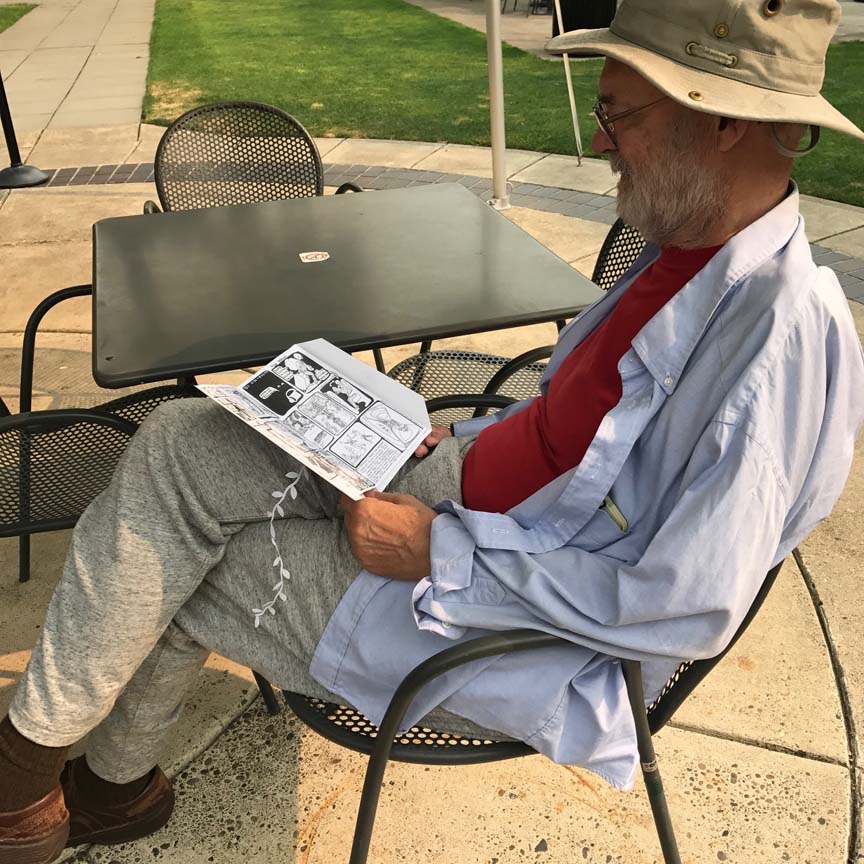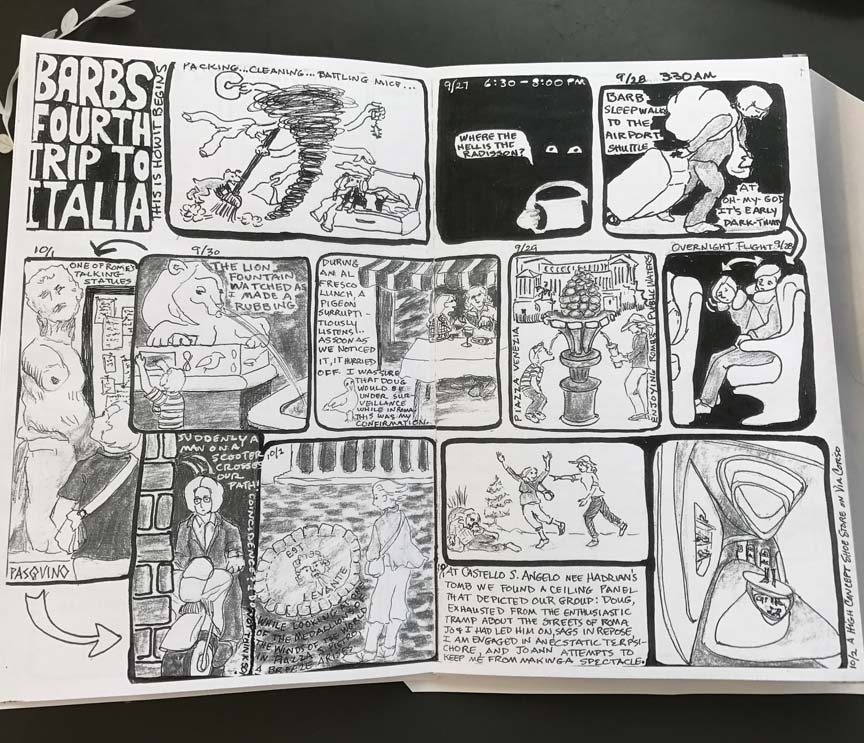 Barb Sh is eager to show Daisy & Sandy her latest comic strip version of her last Italy trip – Erik enjoyed it, too. Here's a peek!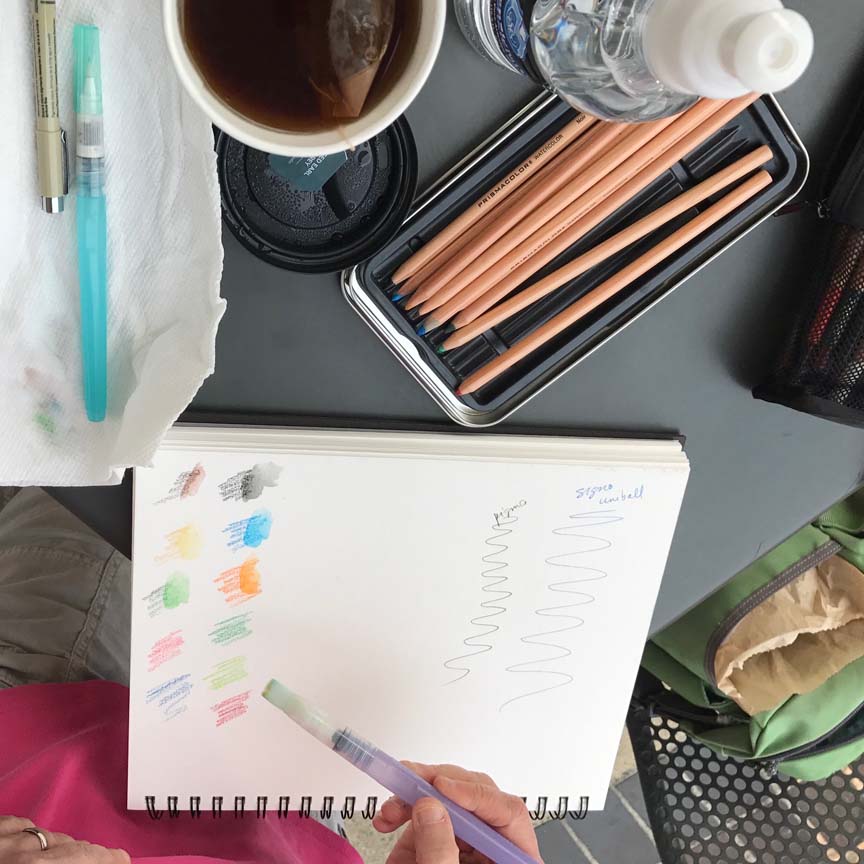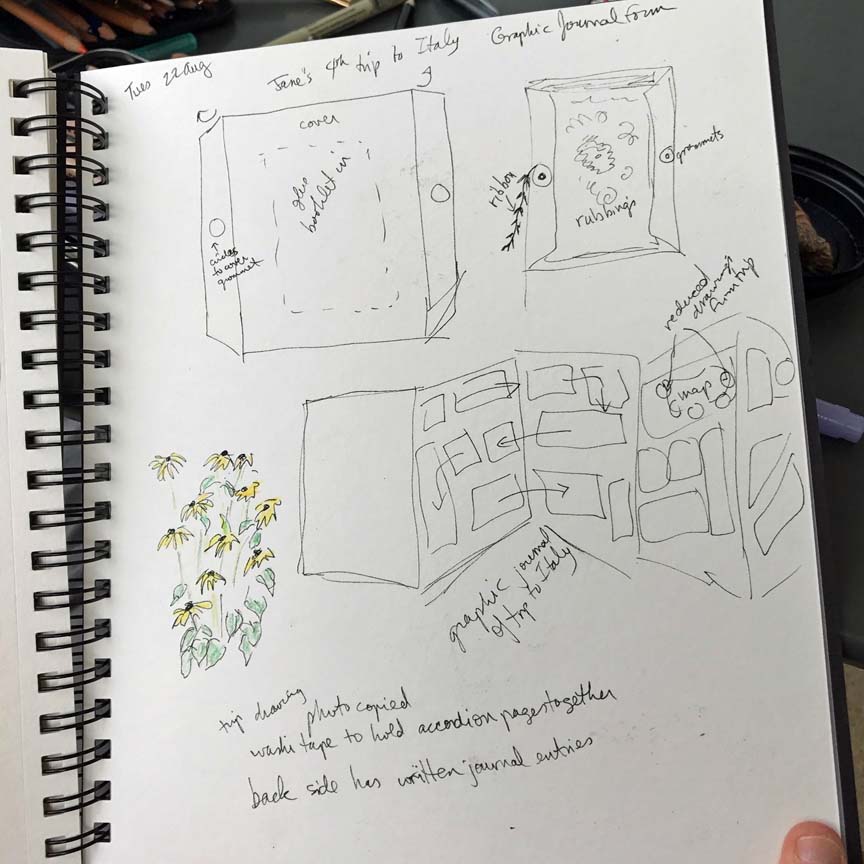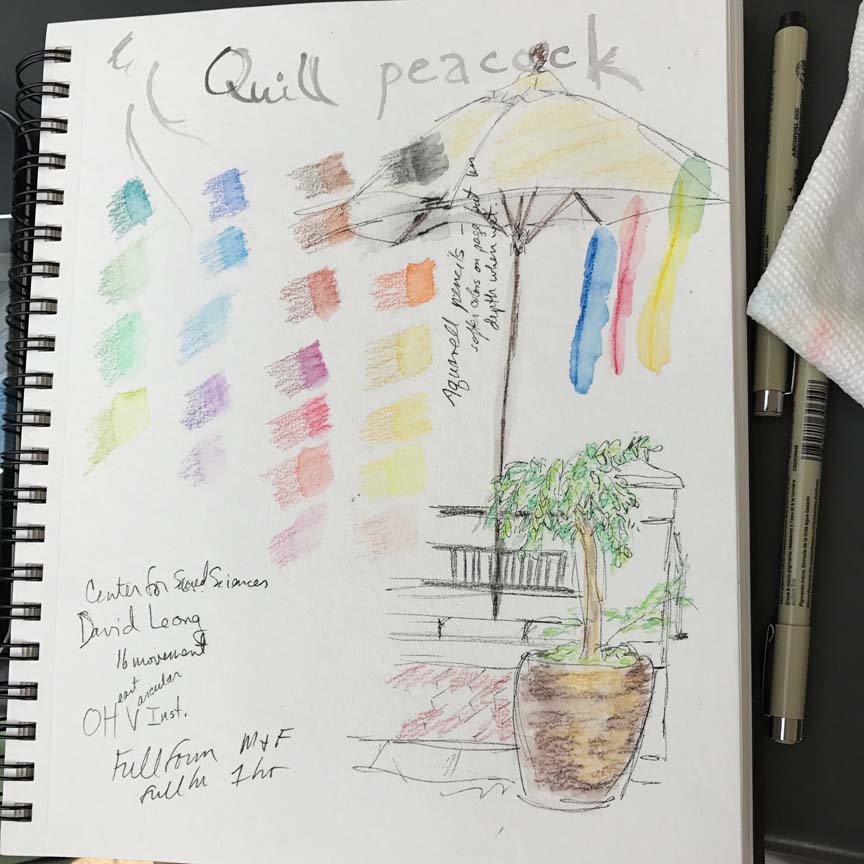 Daisy started a color chart of her watercolor pencils, then drew an example of how Barb Sh did her book, and finally a sketch on top.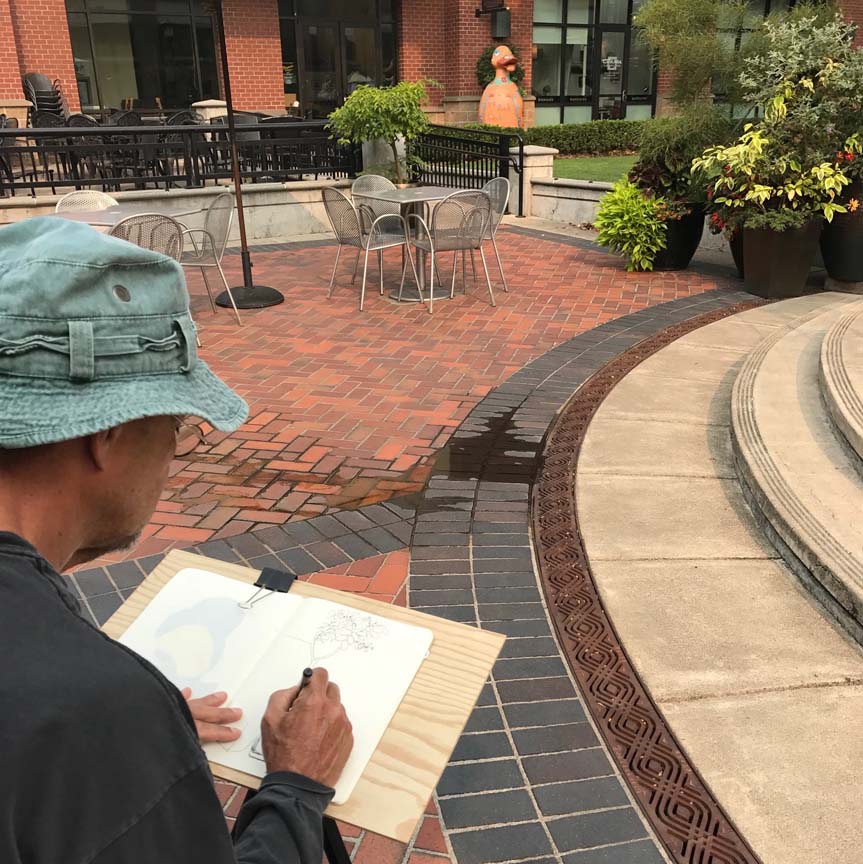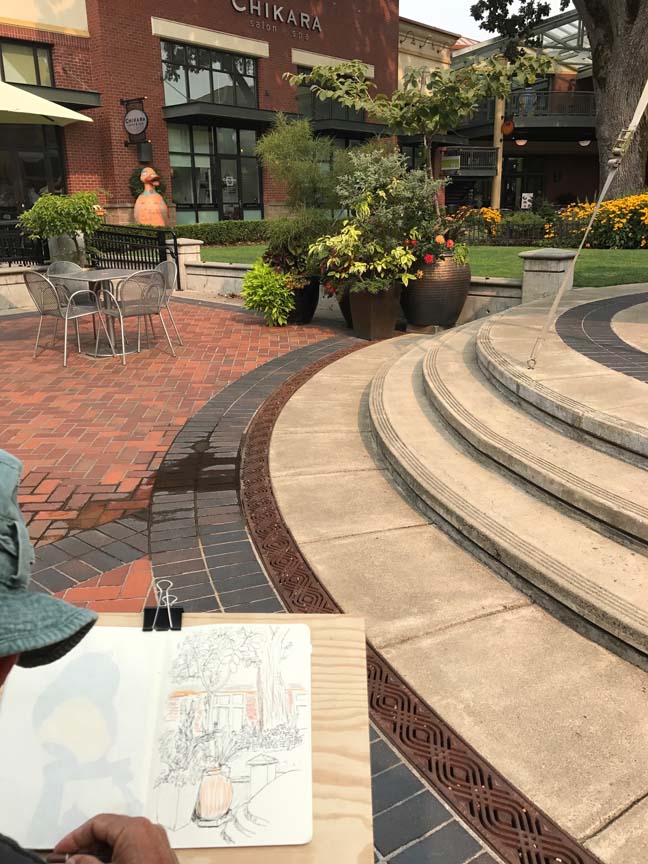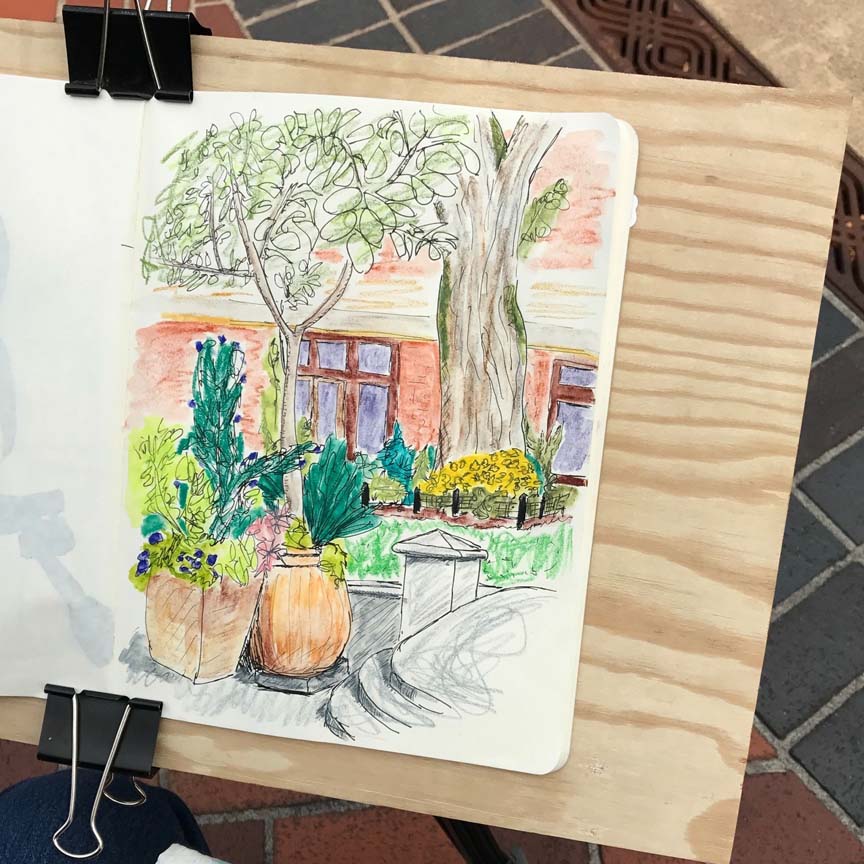 Hugh stayed focused the whole time – he really captured the scene.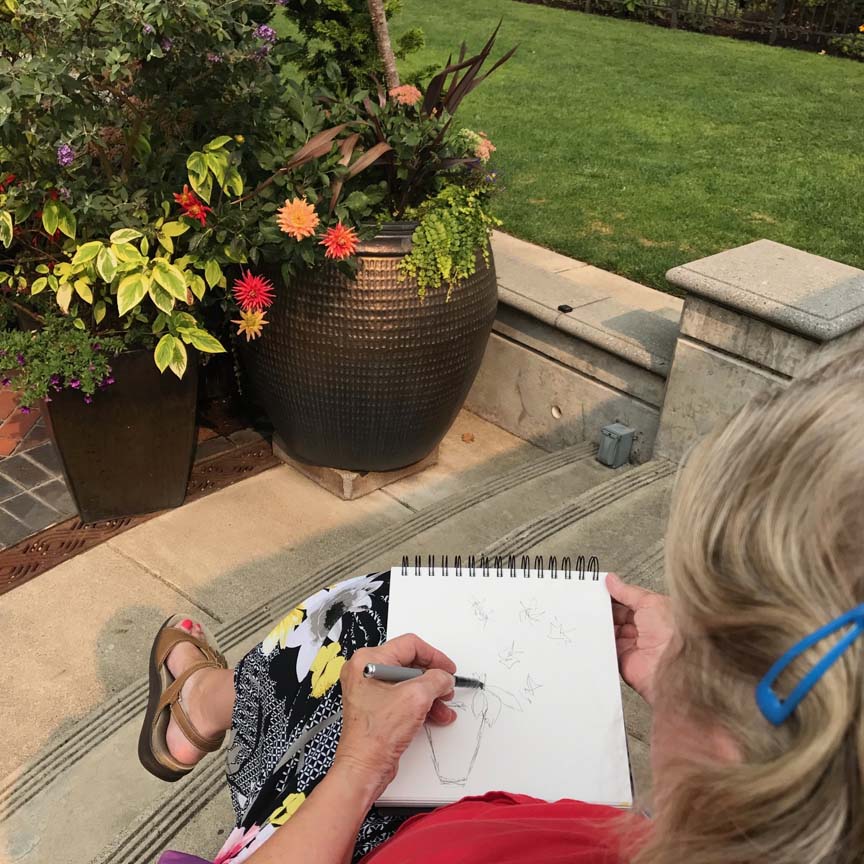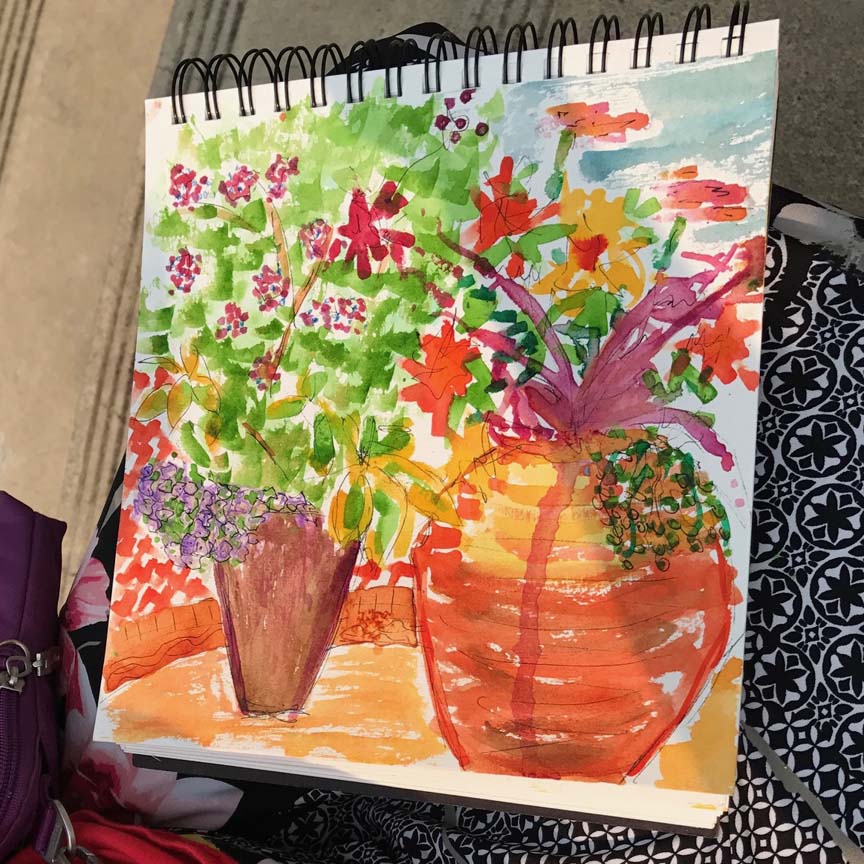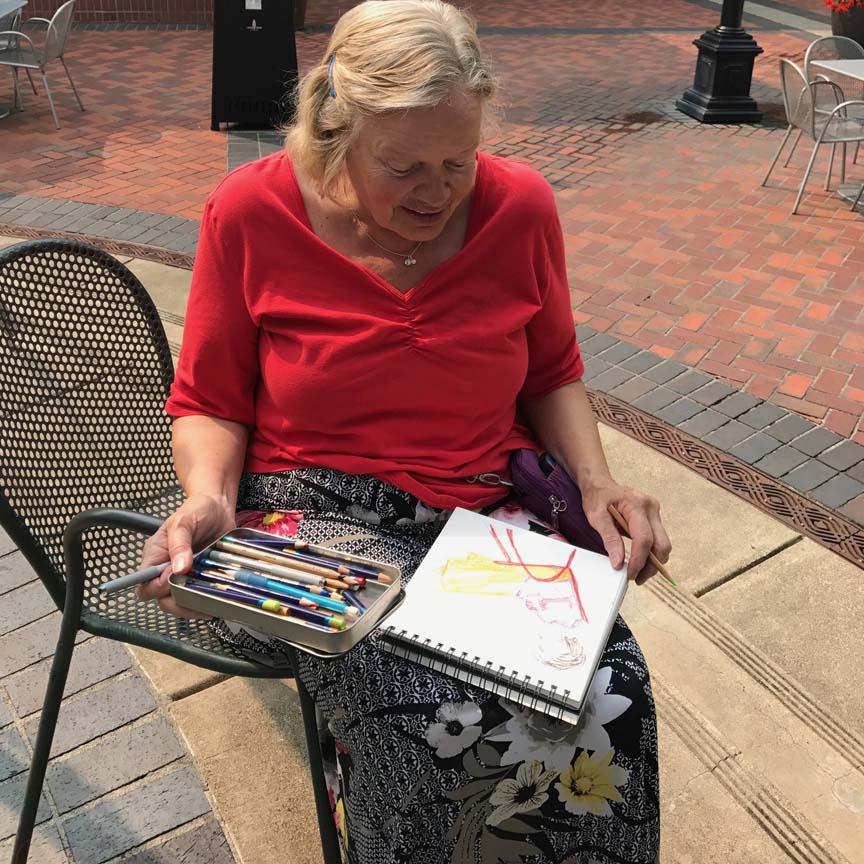 Lona did a close-up of the same pot, then took on the chairs – yikes!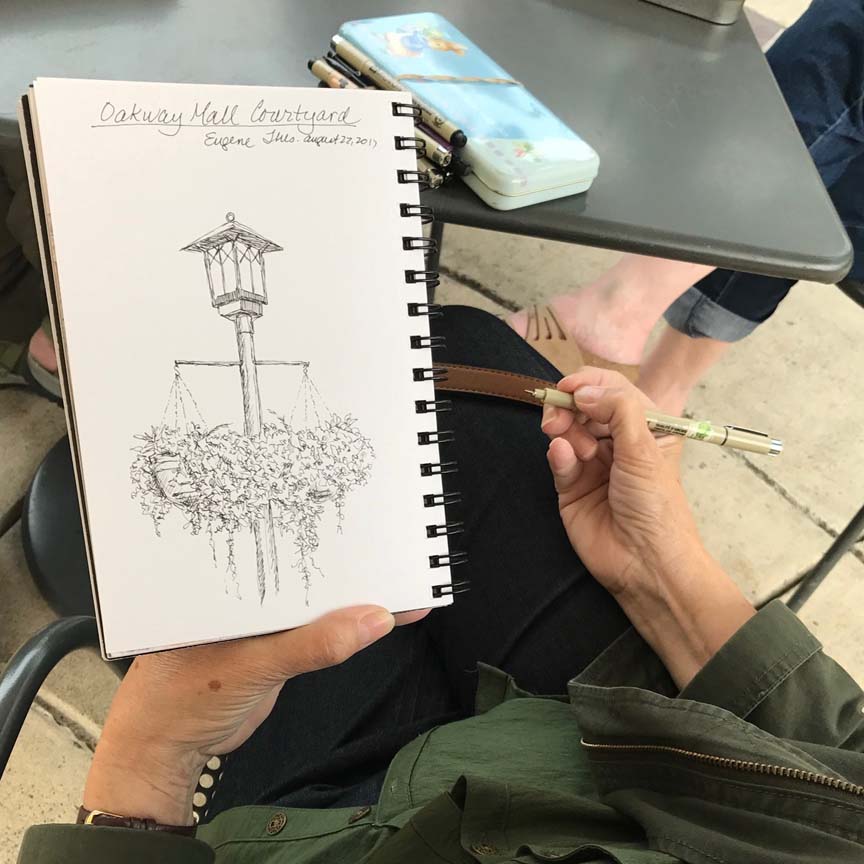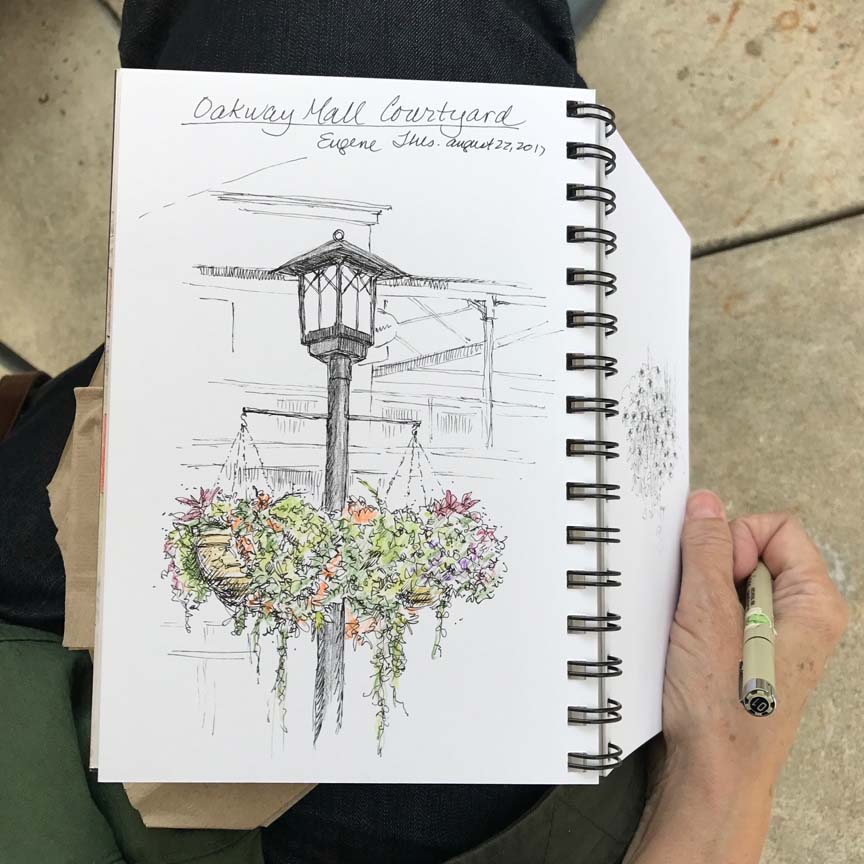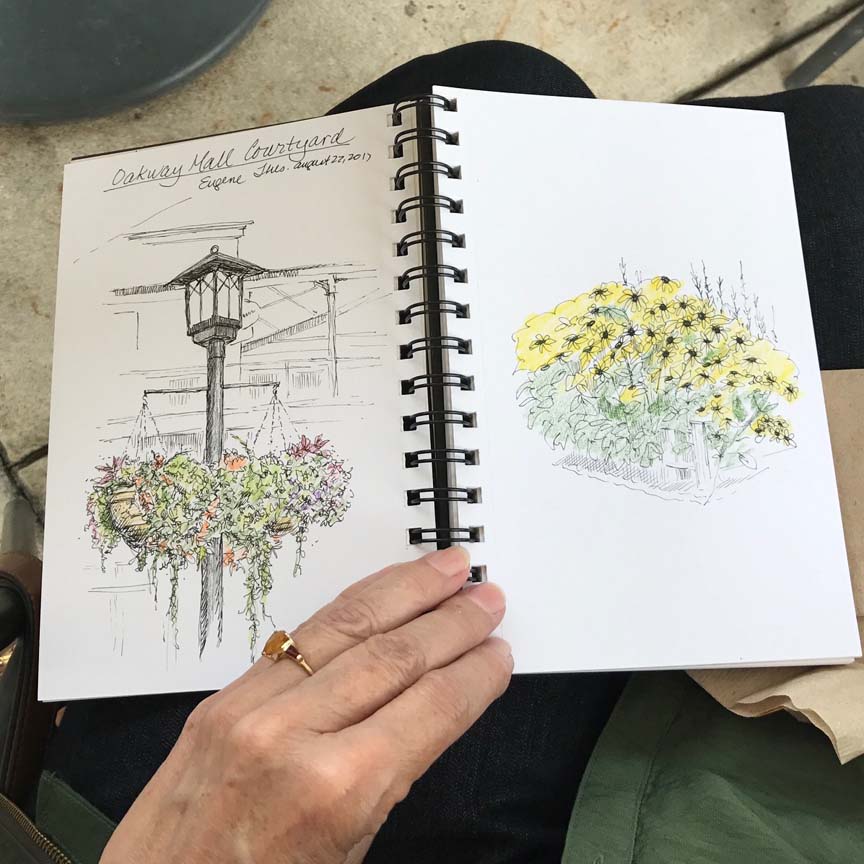 Bev may be the fastest sketcher of us all – not just these two, but the two below, too!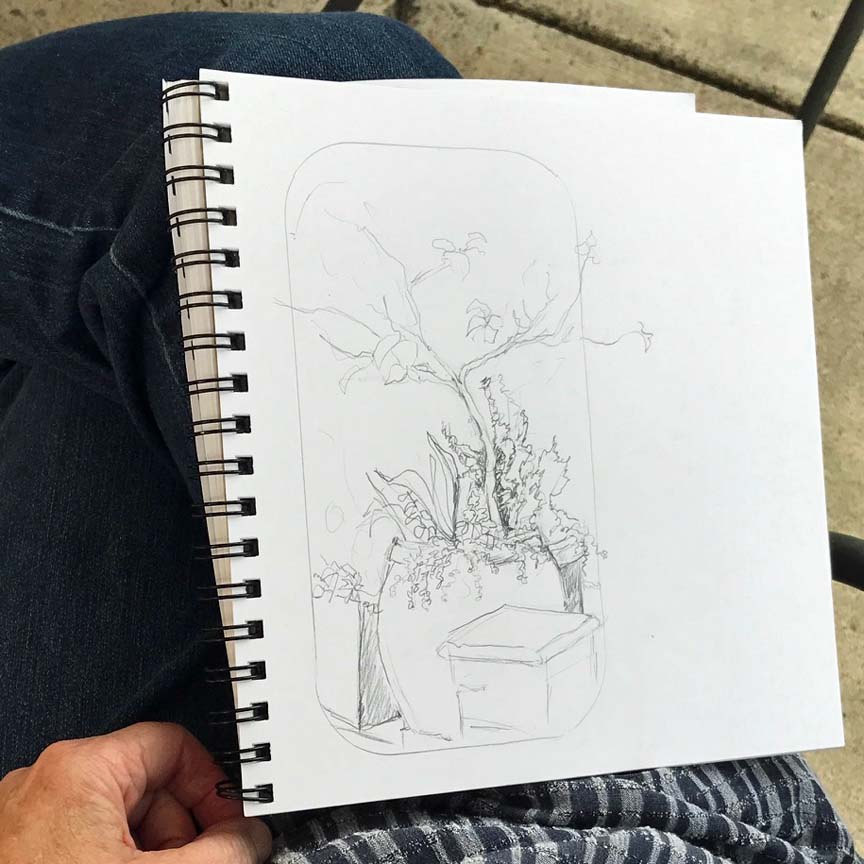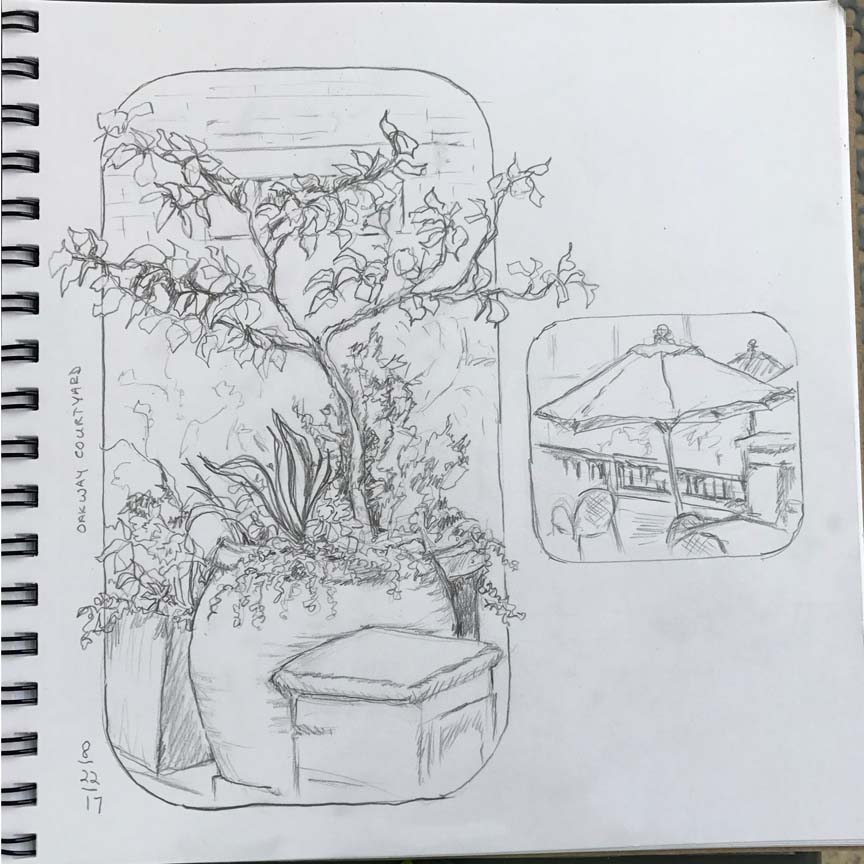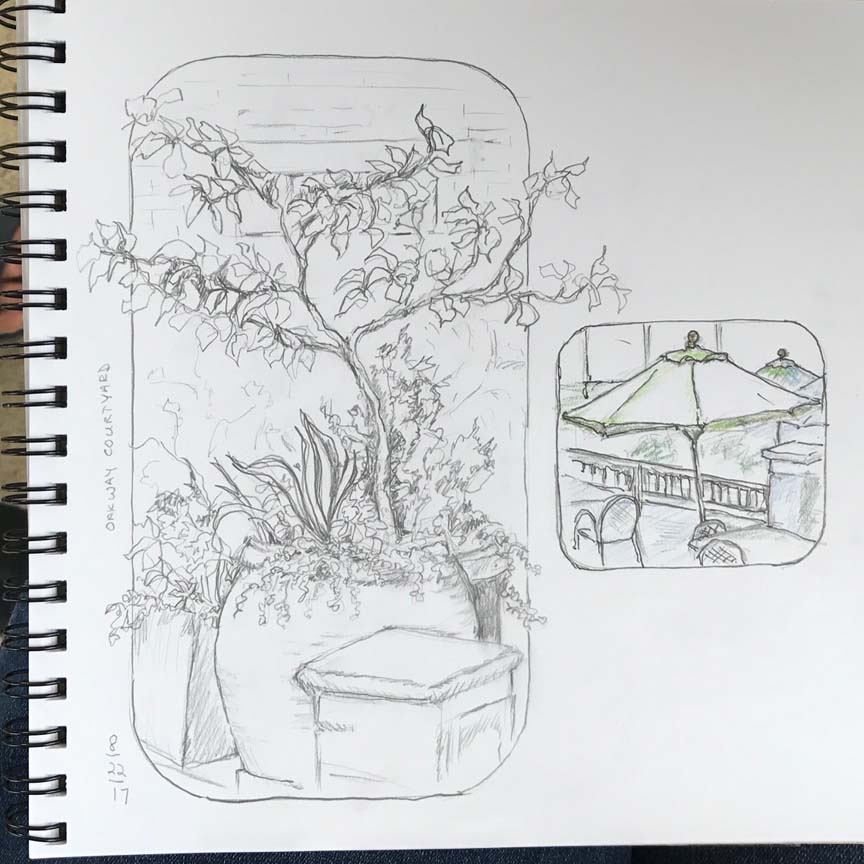 It's so interesting to see how Marsha's sketches develop – she even got some color down this time – lovely!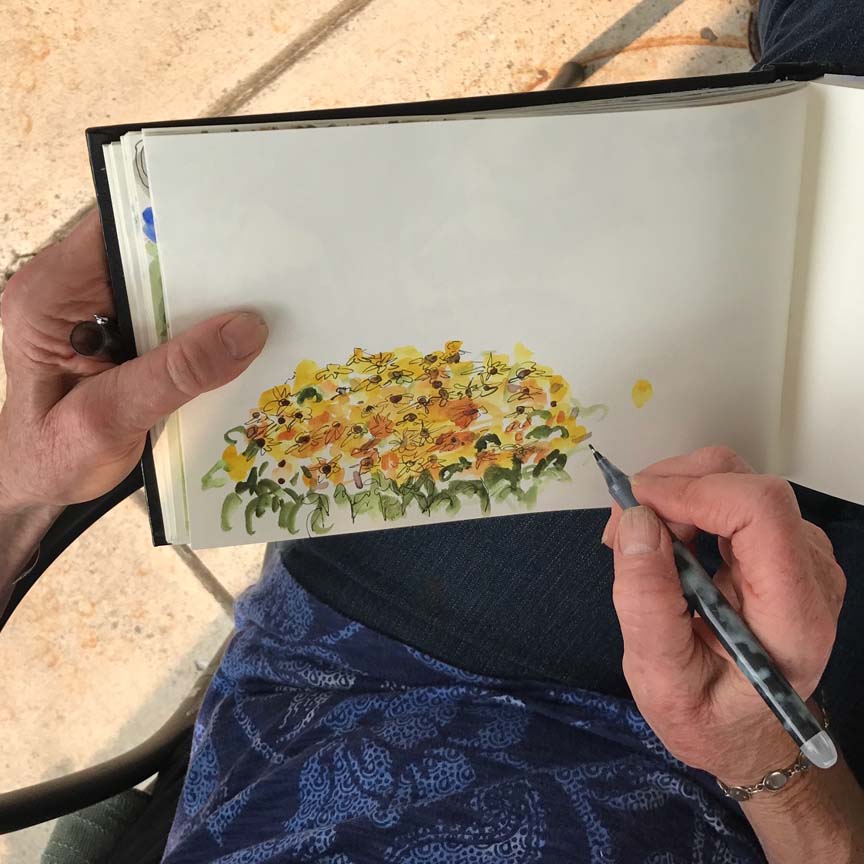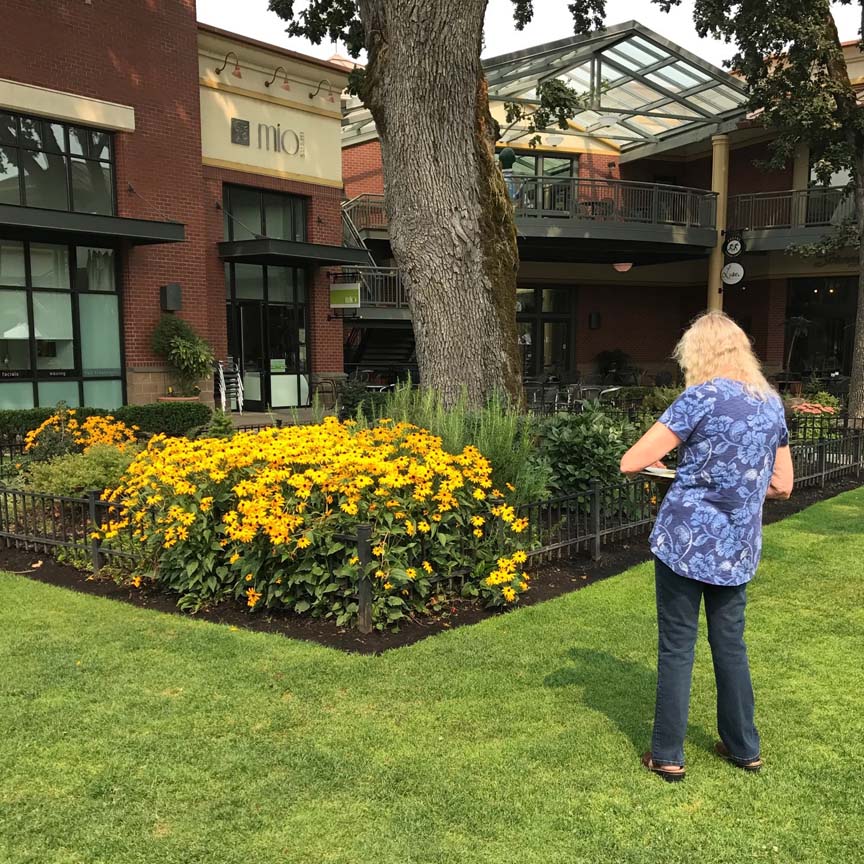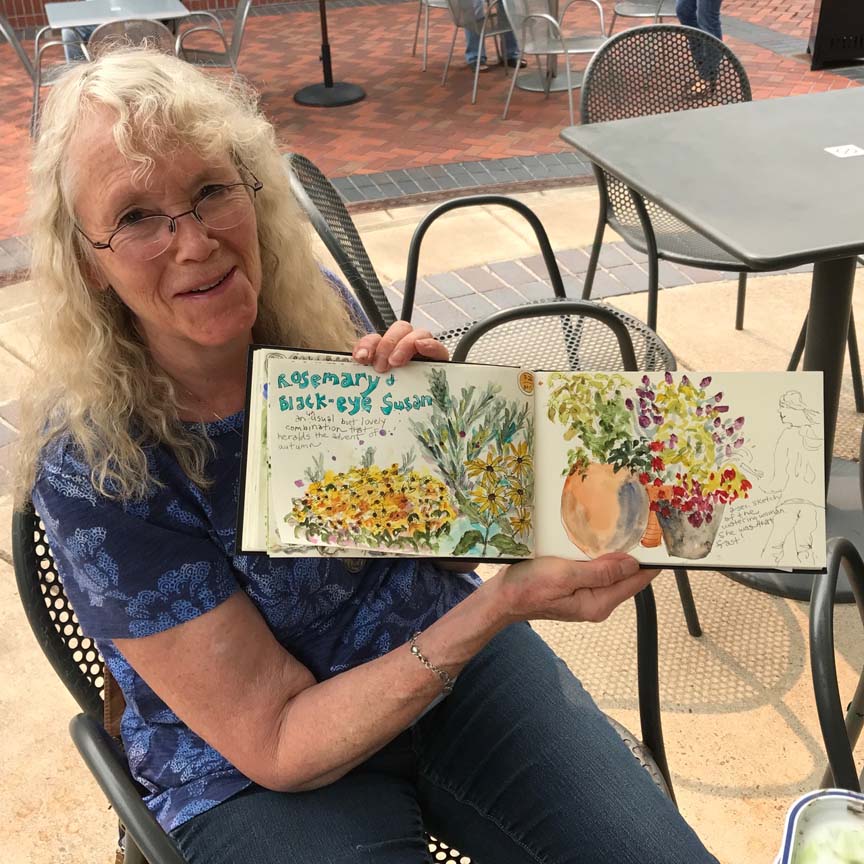 Tricia was tempted by the black-eyed Susans, too, but just had to get a closer look – how do you DO that mass of flowers! Oh, like this.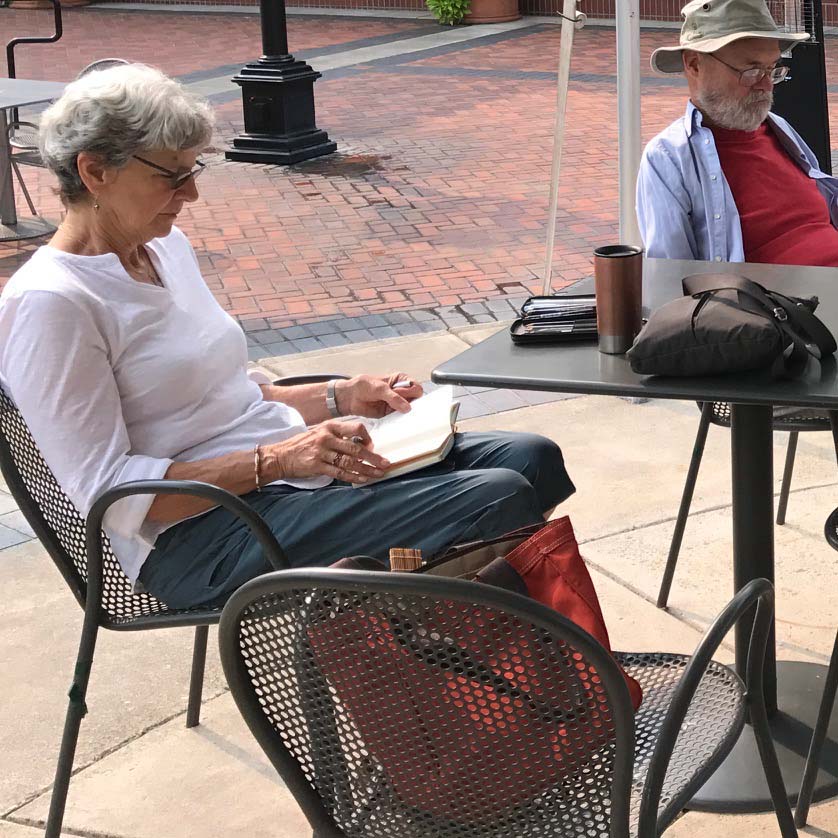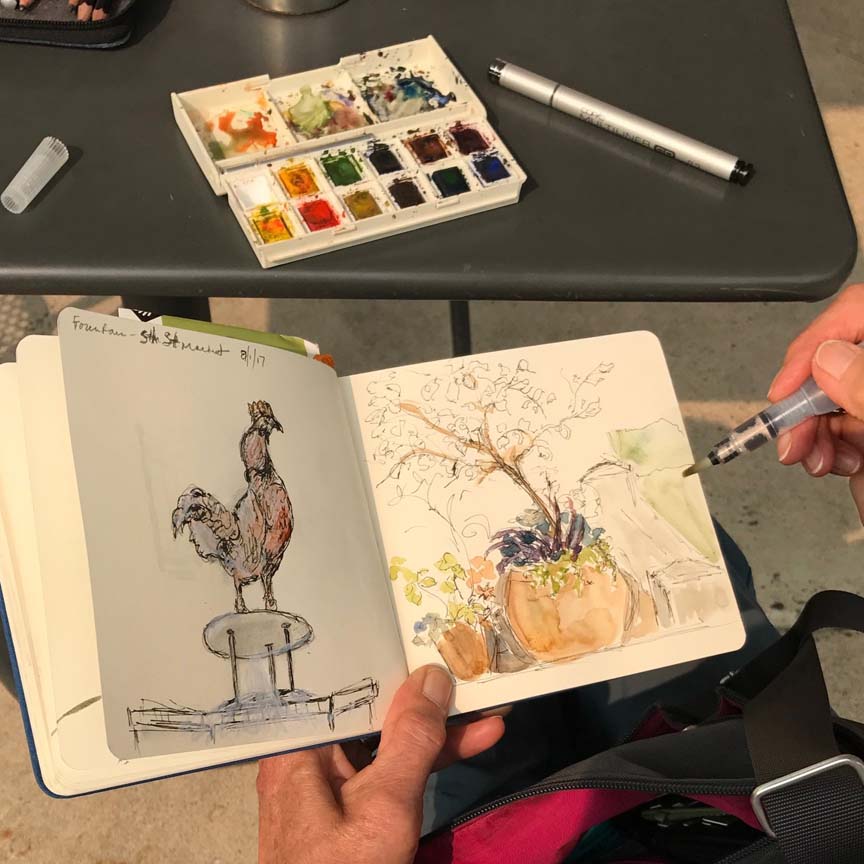 Penny didn't get to stay long, but we got a look at her finished rooster from 5th St. Market, & the beginning of today's sketch.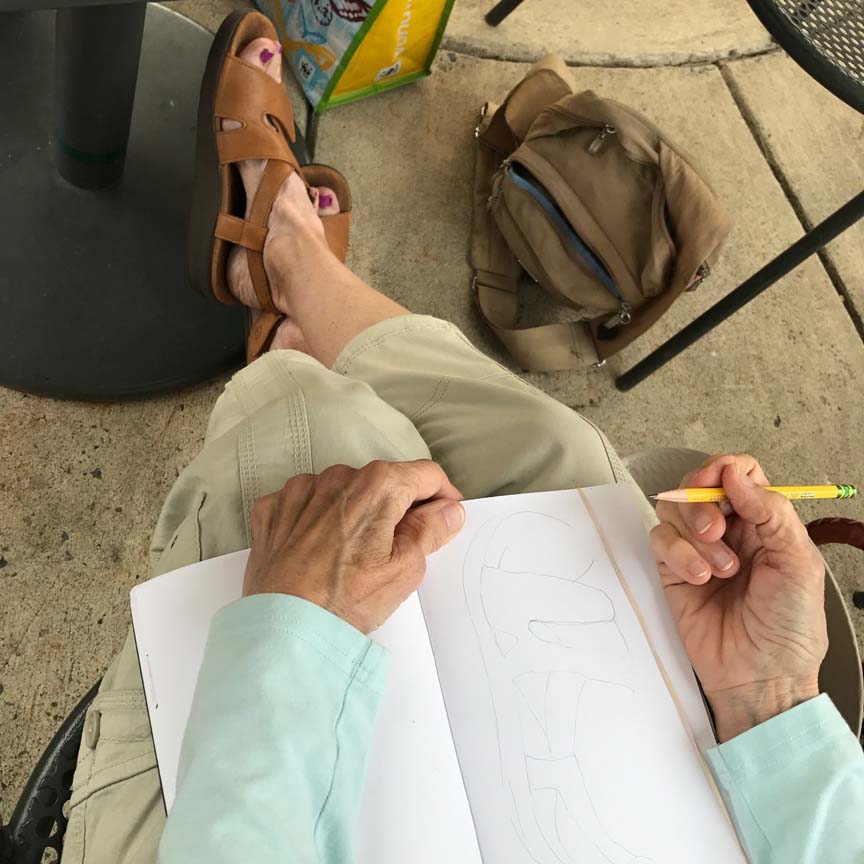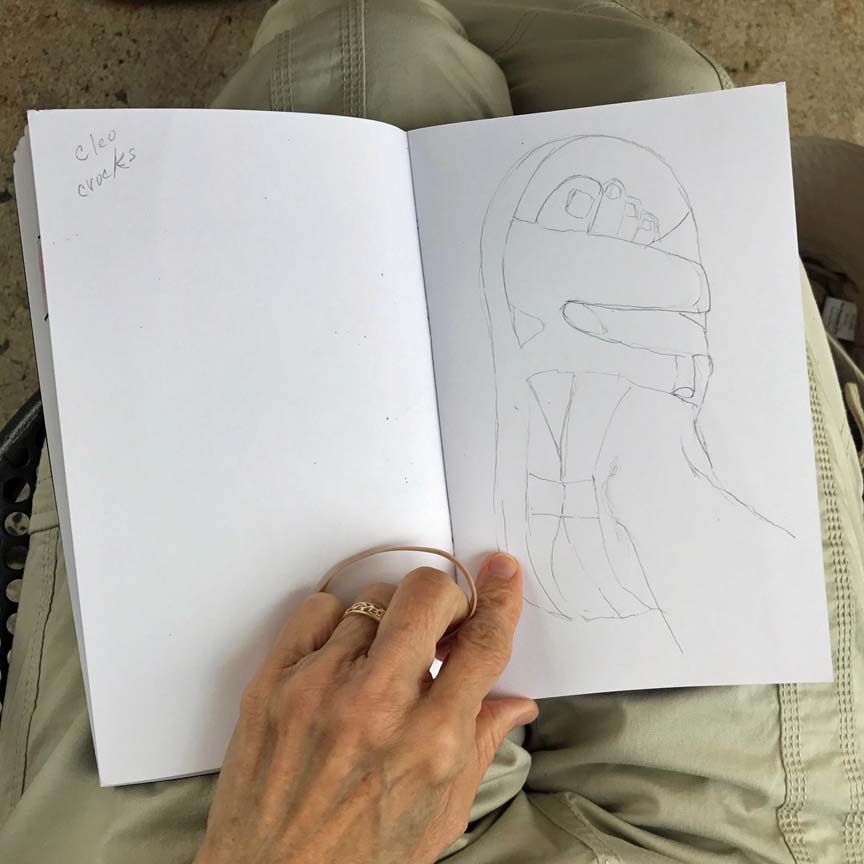 The masses of flowers and pots were just too much for Barb So, I guess, so she resorted to sketching her foot in her sandals!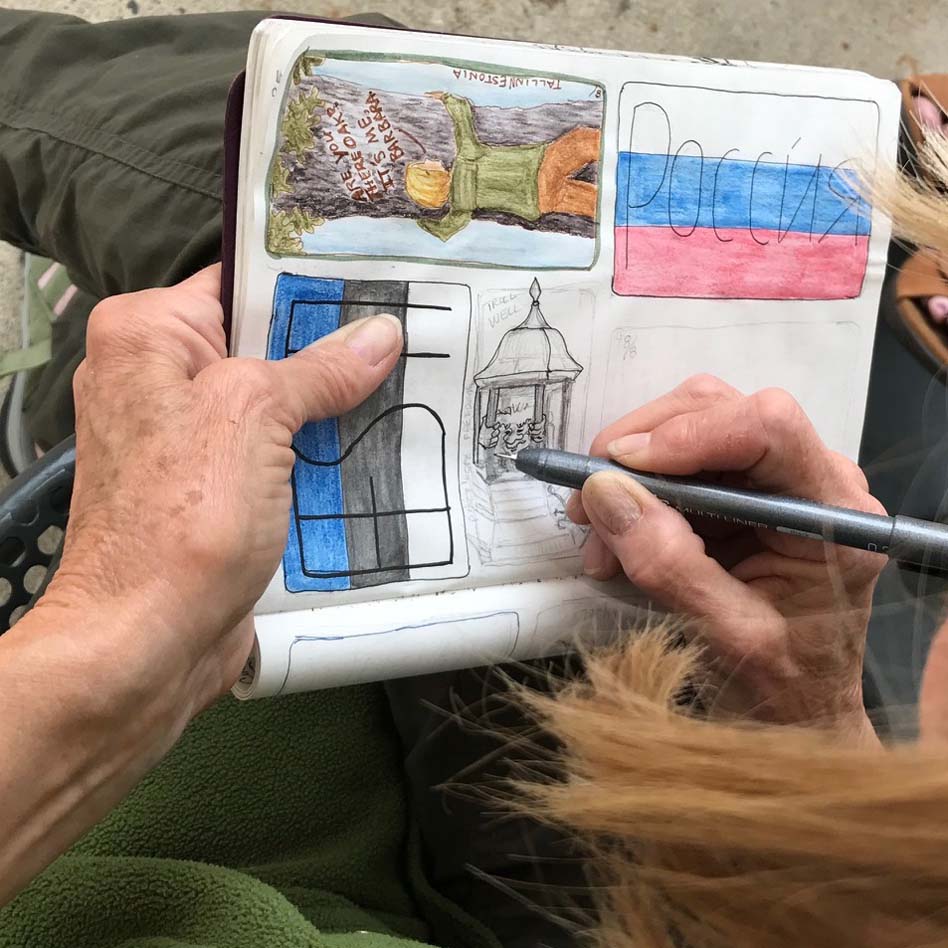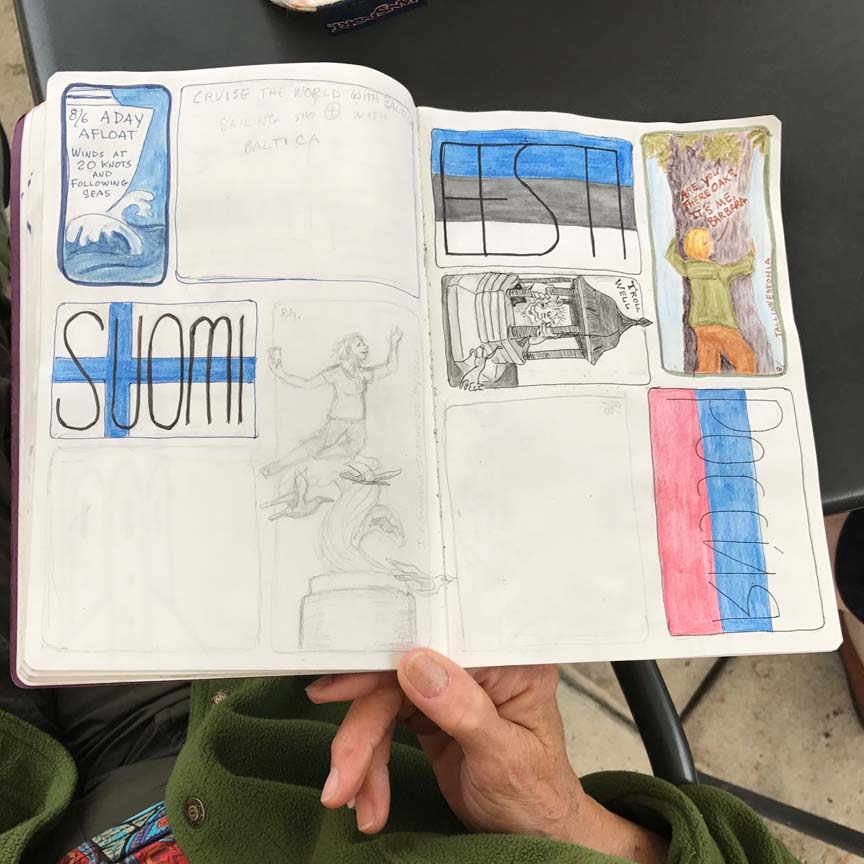 Barb Sh was off in another land, reliving a recent cruise.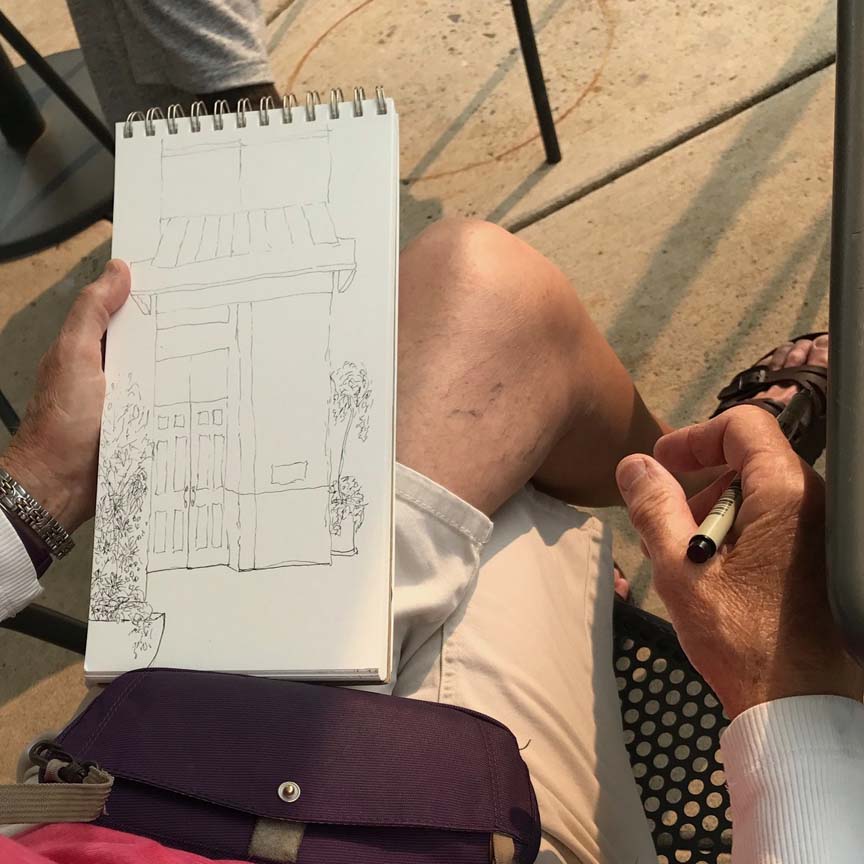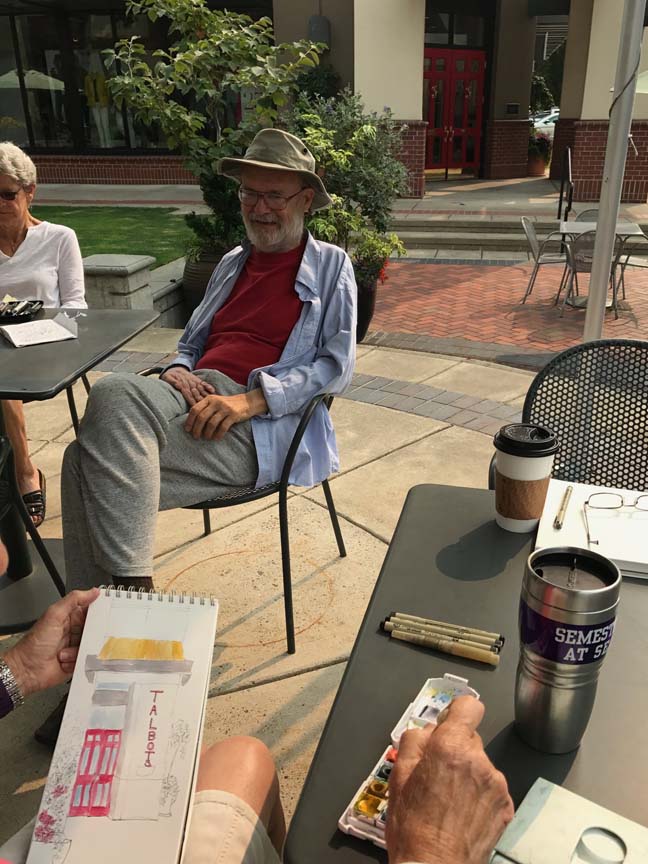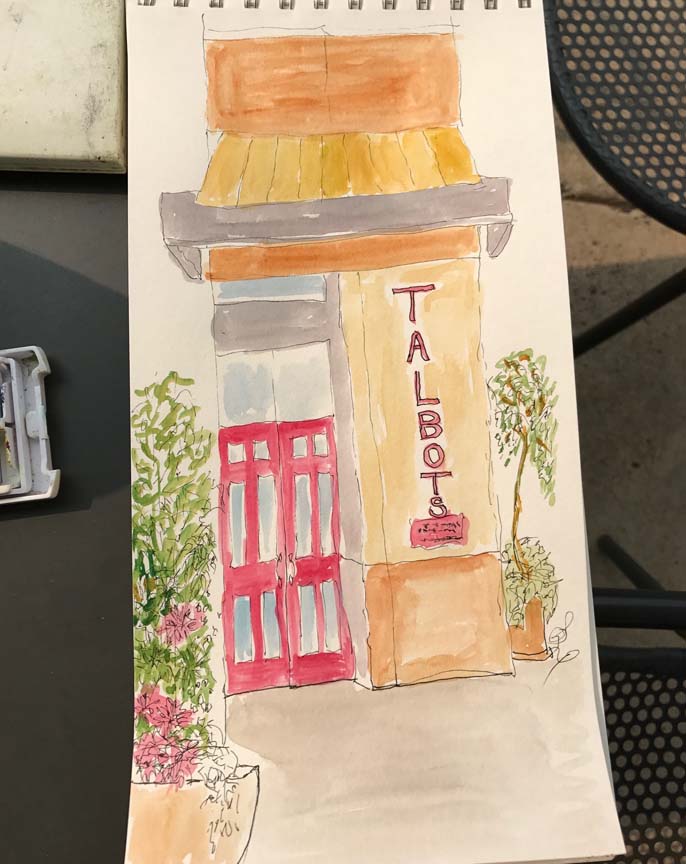 Meanwhile, Sandy was chortling about artistic license as she put together her sketch of the store door and sign.
And what was Jane doing? Her gratitude sketch for the day.