Perugino's, Eugene, Oregon
First, the report from Italy:


This is Lealan's accordion book summary – colorful and wonderful, just like the sketch trip with Ken to Umbria, Sept. 15 – Oct. 5, 2017.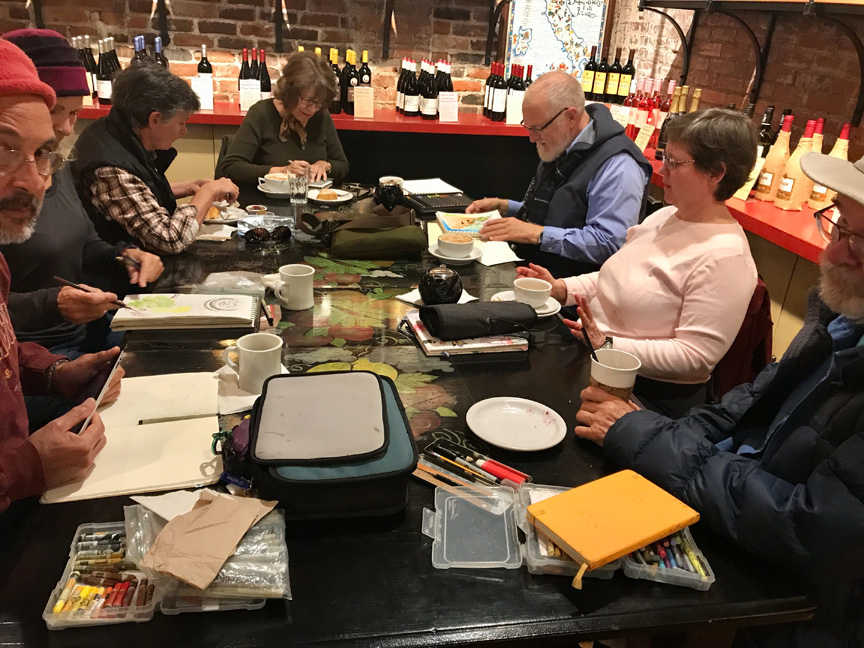 And here we are with a little bit of Italy at Perugino's: Hugh, Sandy, Lealan, Bev, Ken, Daisey, Erik (who had to leave early, & Jane behind the camera).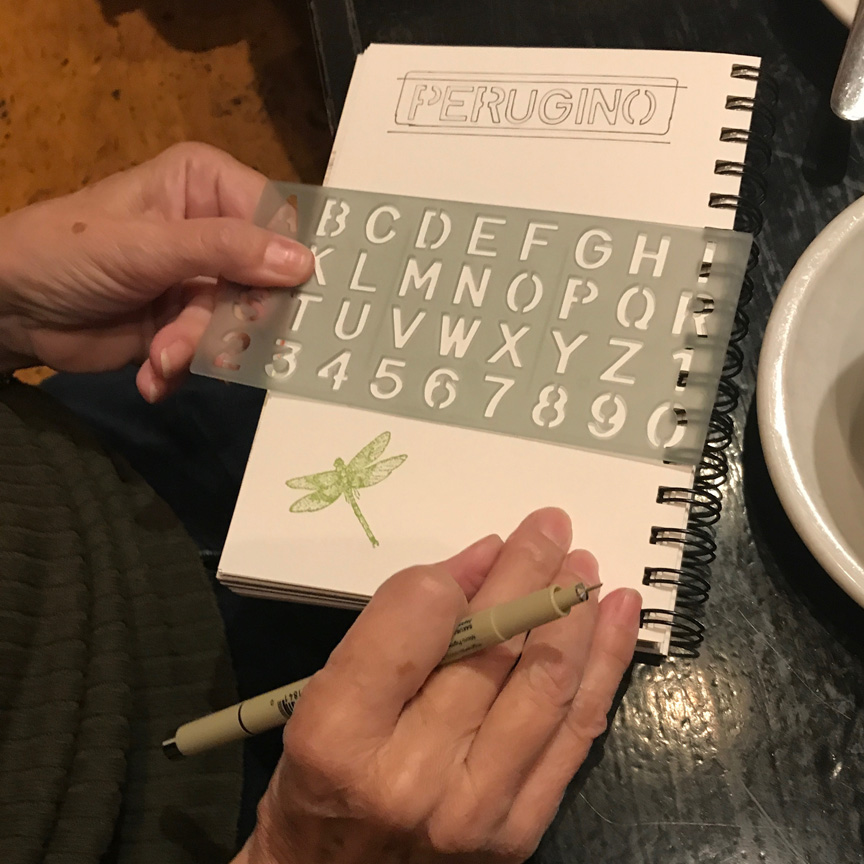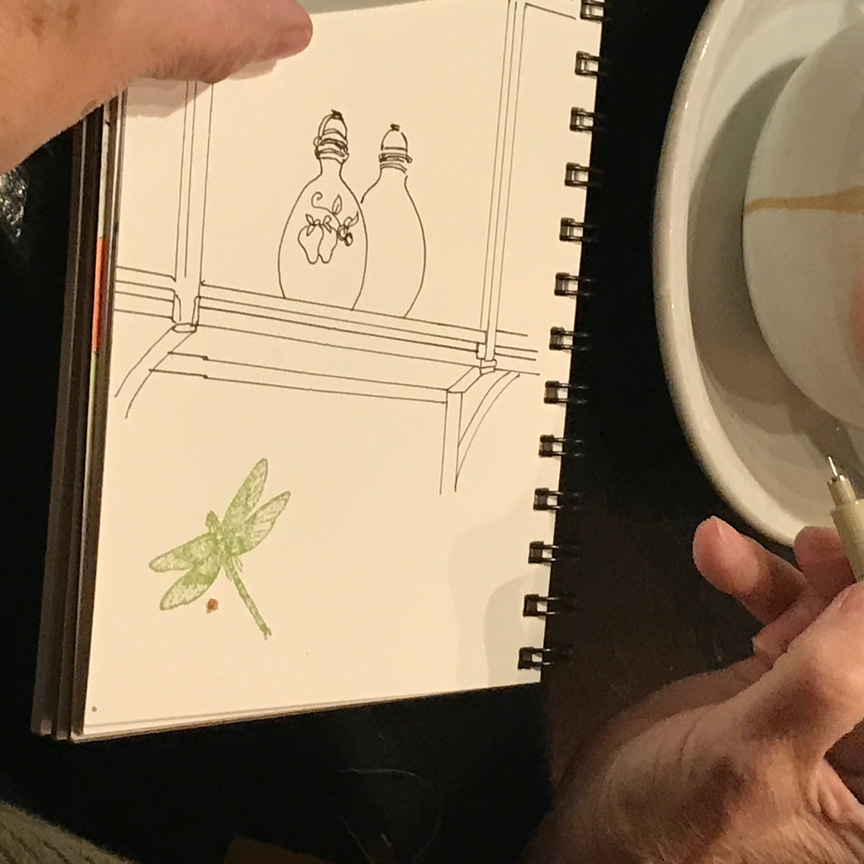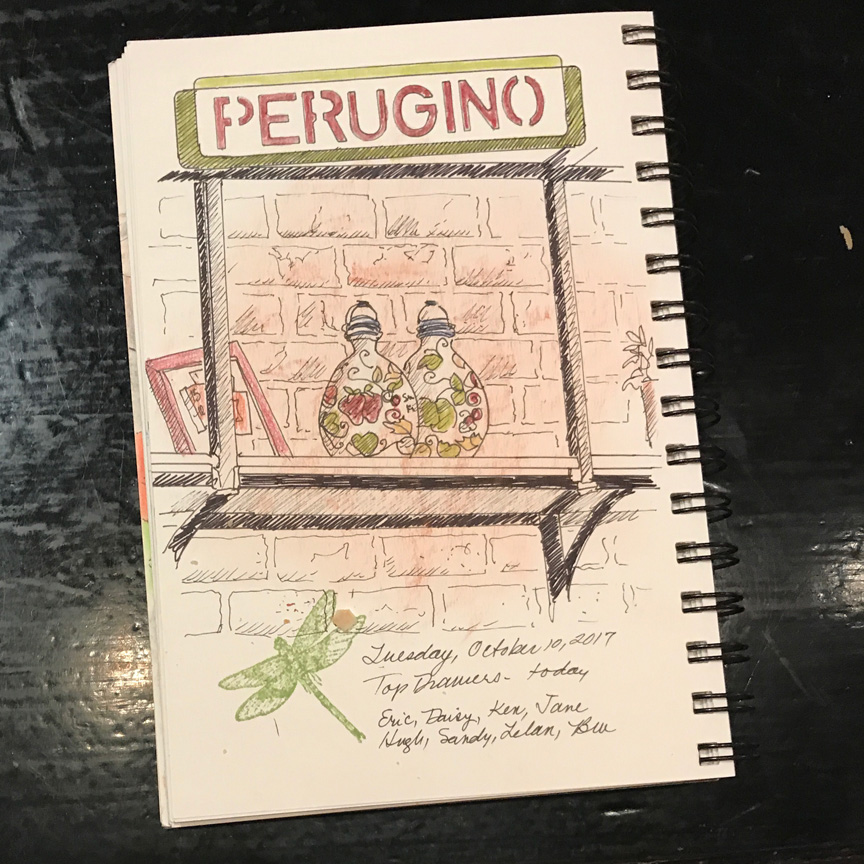 Bev carefully laid out her sketch to a very nice effect.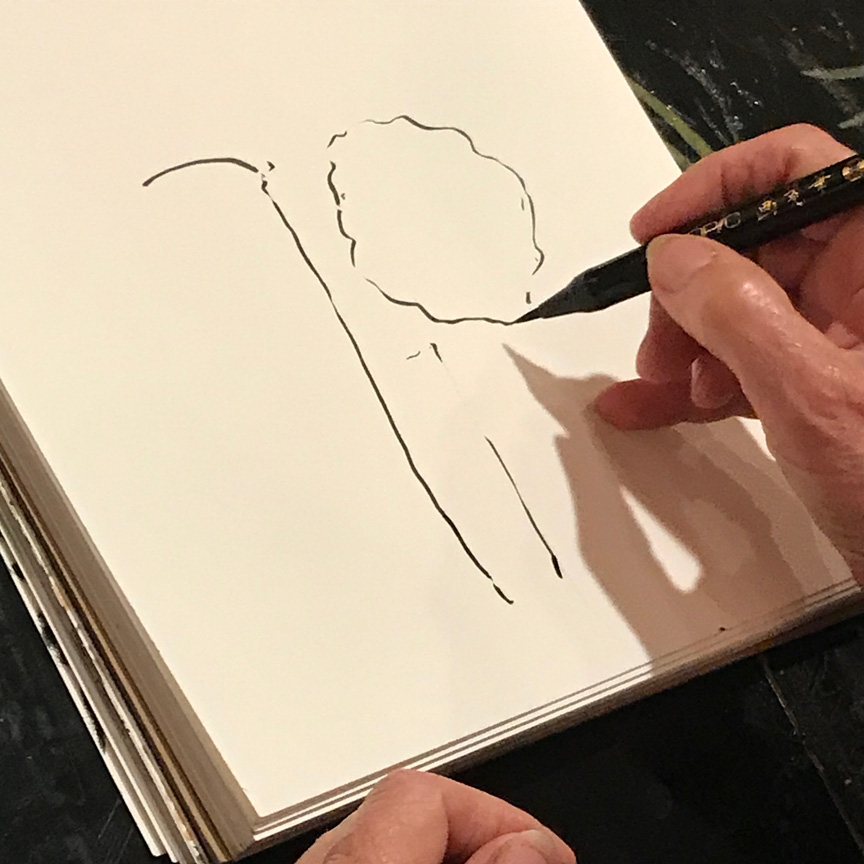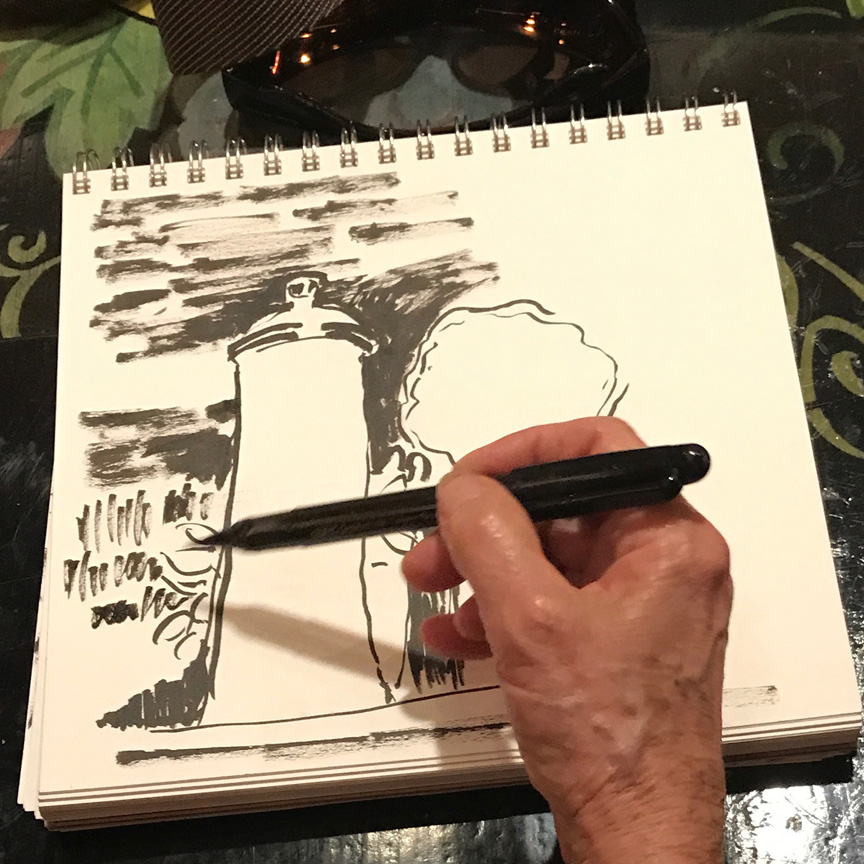 I I thought maybe Lealan was channeling Picasso when she picked up the brush pen, but wait, there's more!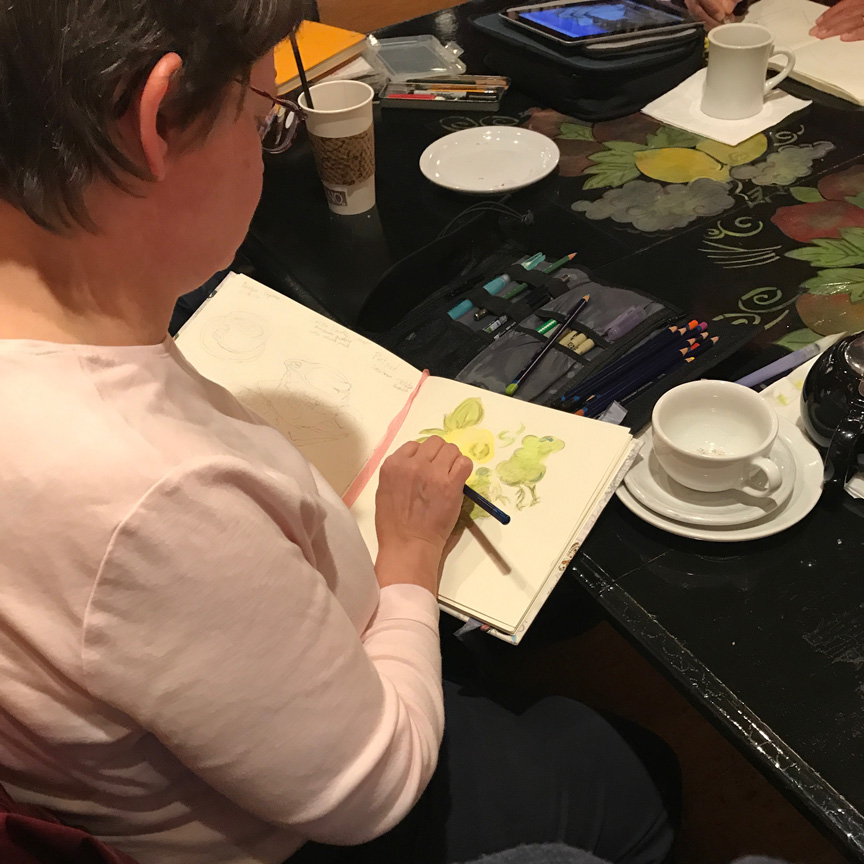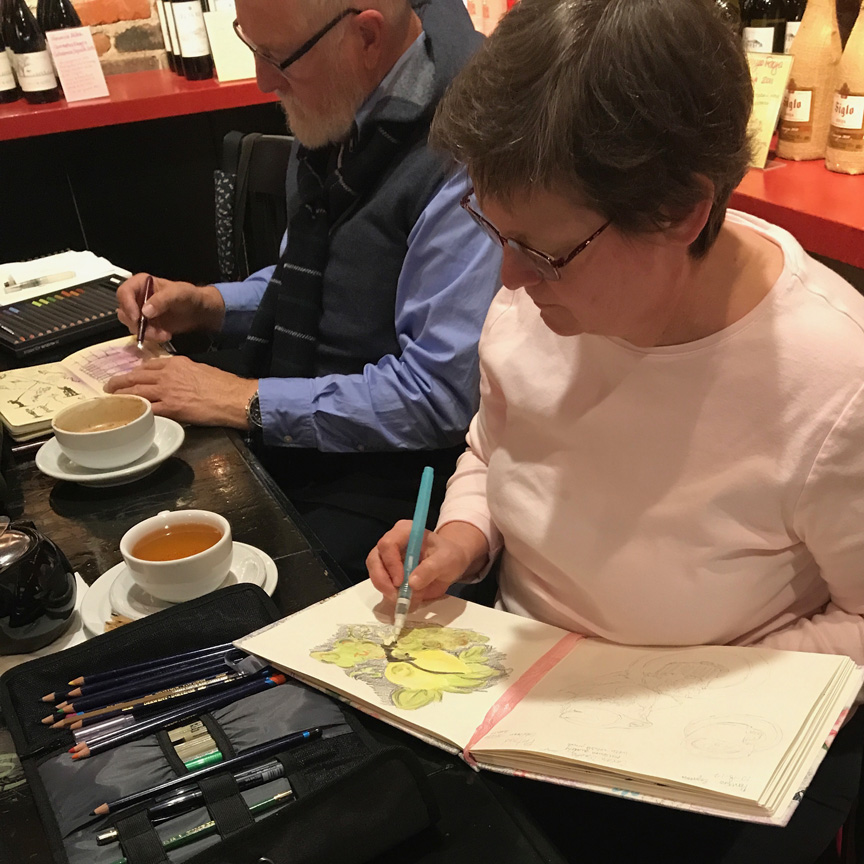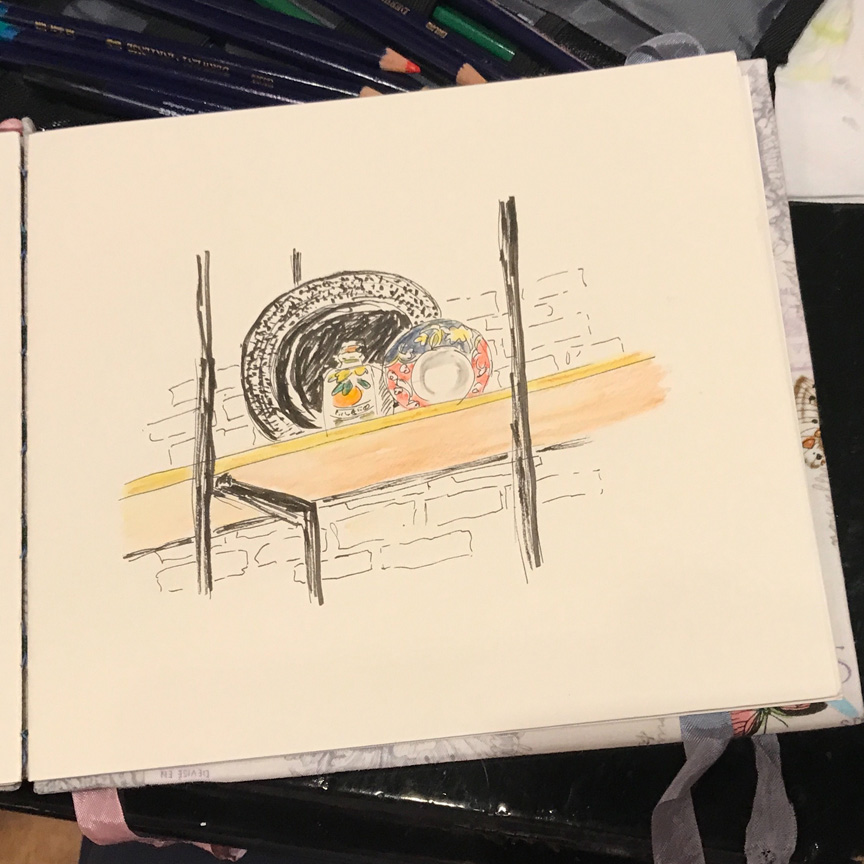 Daisey chose the design on the table at first, and then went to a display on a nearby shelf – a bit more of a challenge.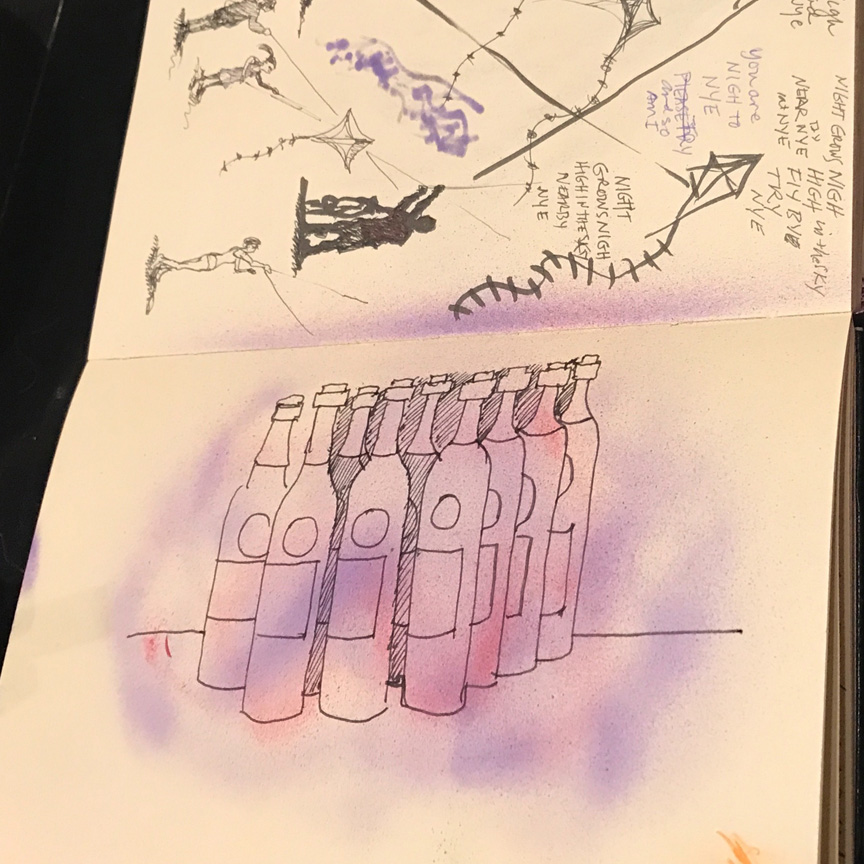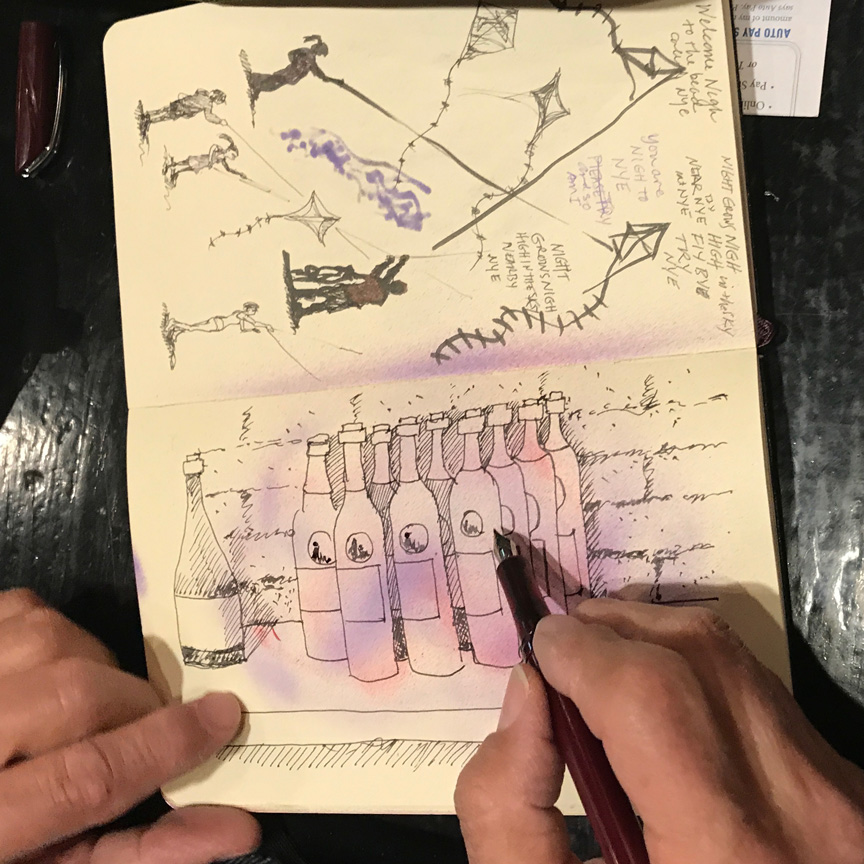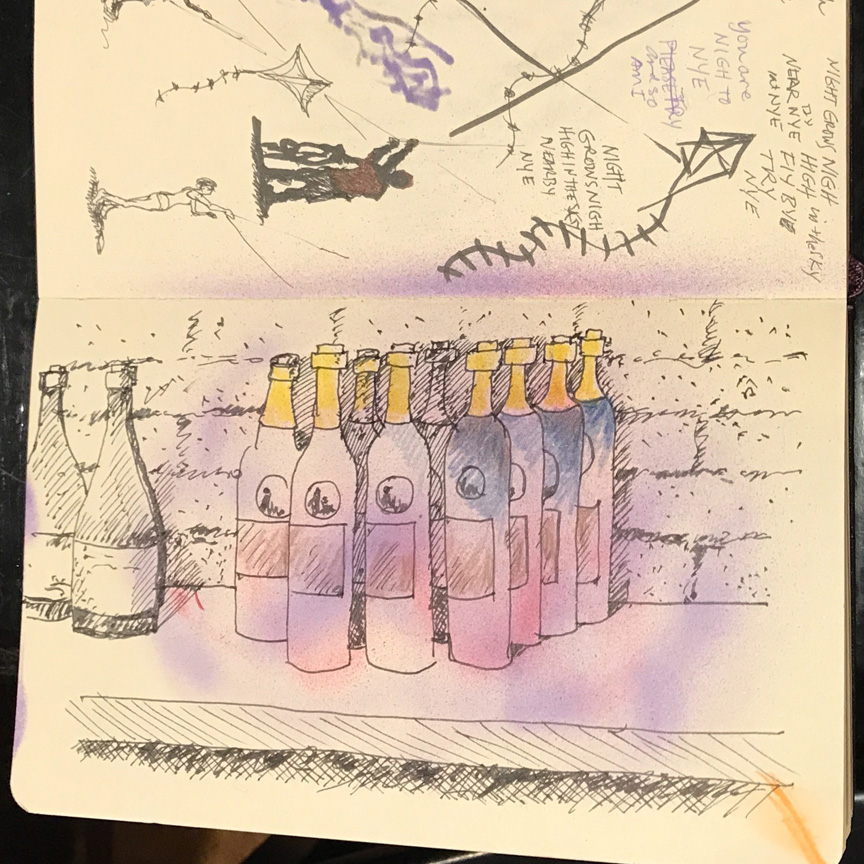 Ken often works out of several sketchbooks at a time, and this one had a background color application which he really made work.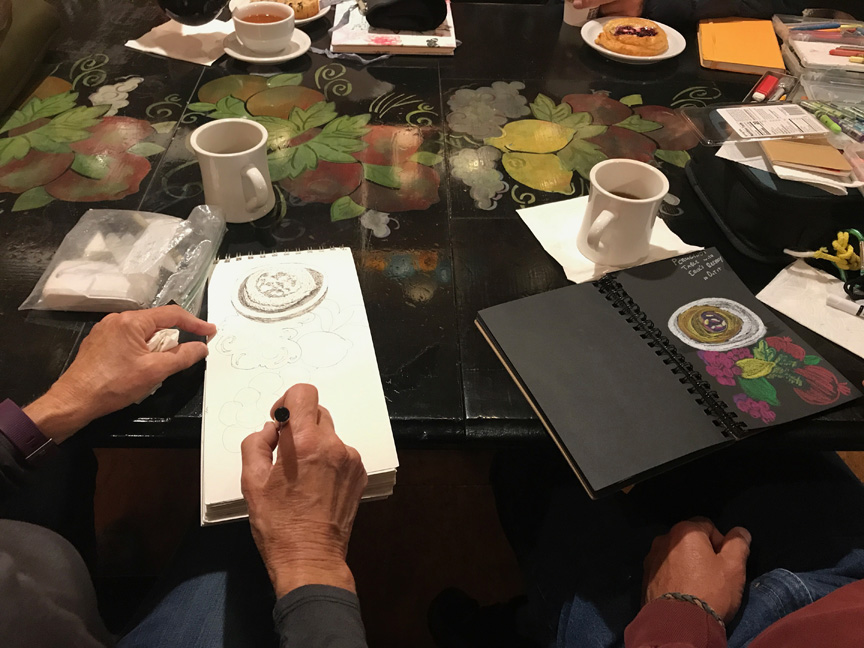 Here's what Sandy and Hugh had been doing when Jane walked in the door.
Then Hugh split off to do a sketch of what caught his eye when traveling in Europe.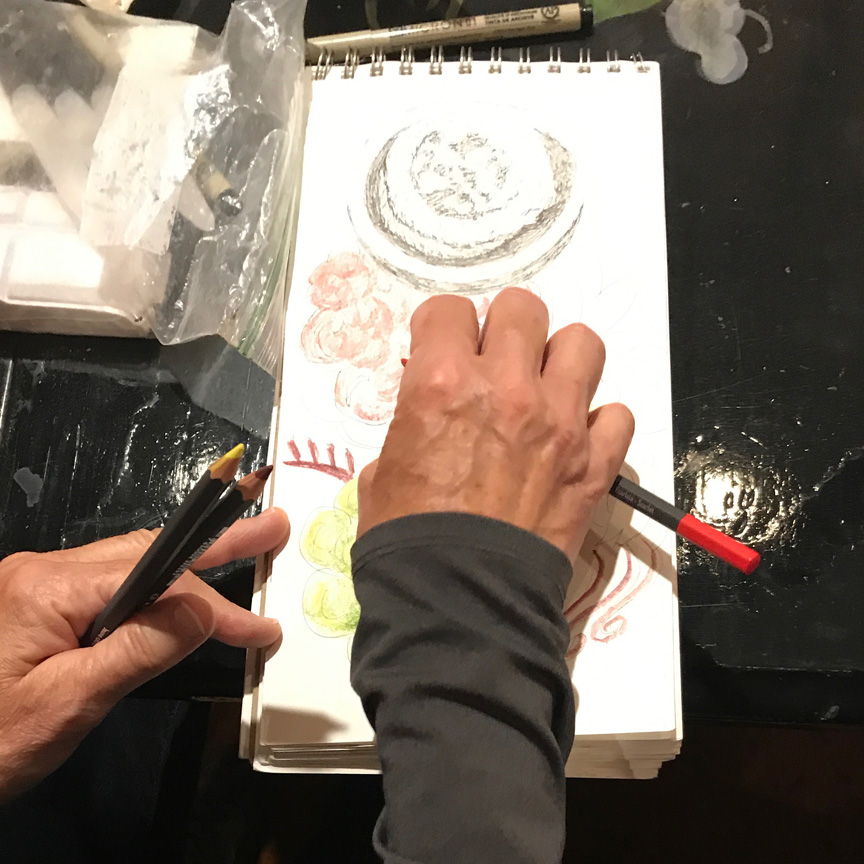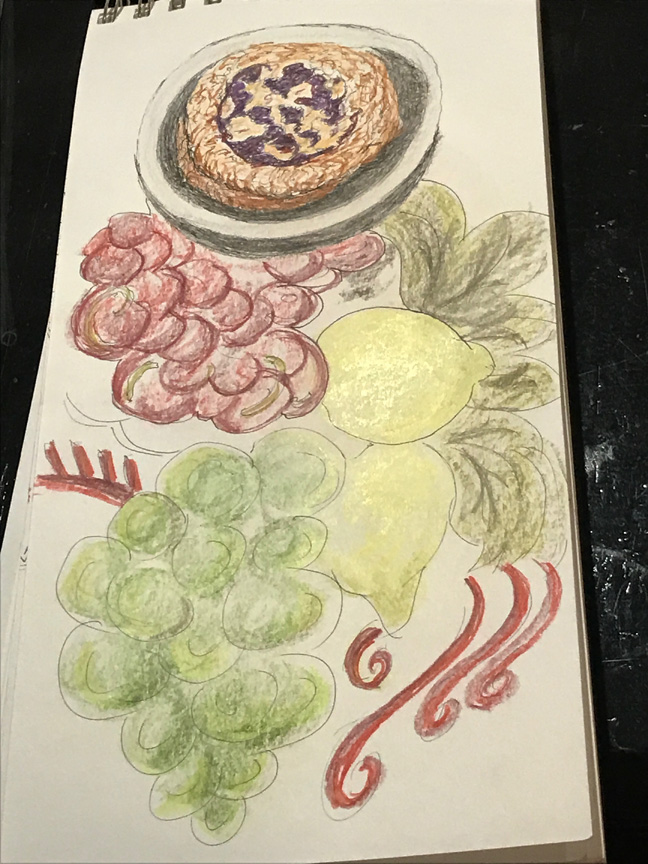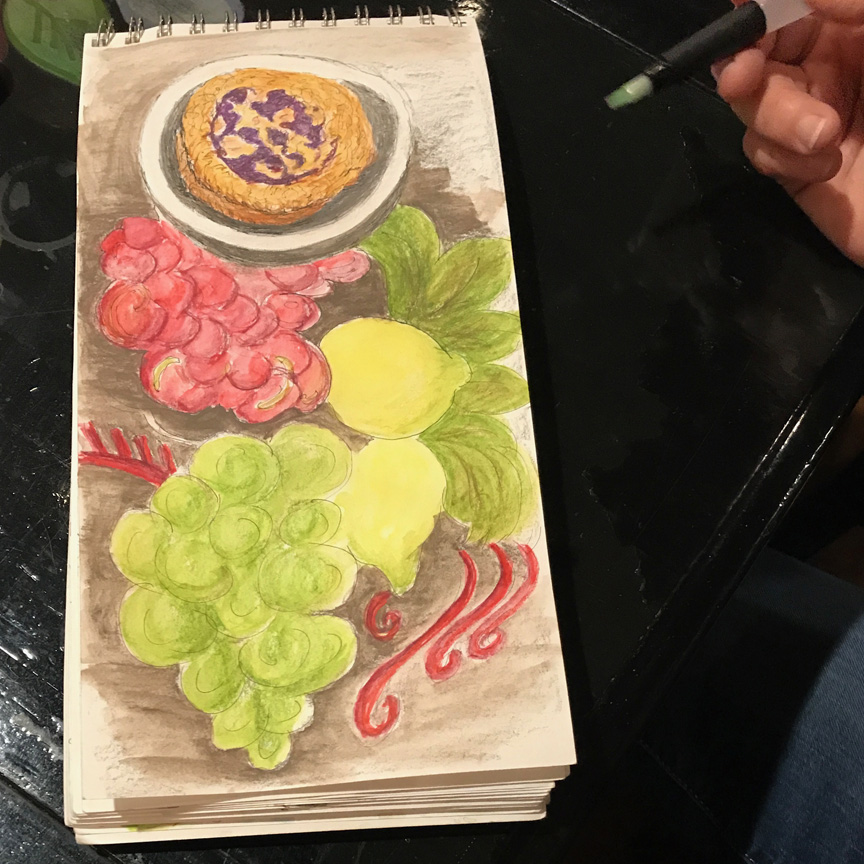 Sandy was eager to try out Jane's new colored pencils – Caran d'Ache Museum Quality watercolors. Wow!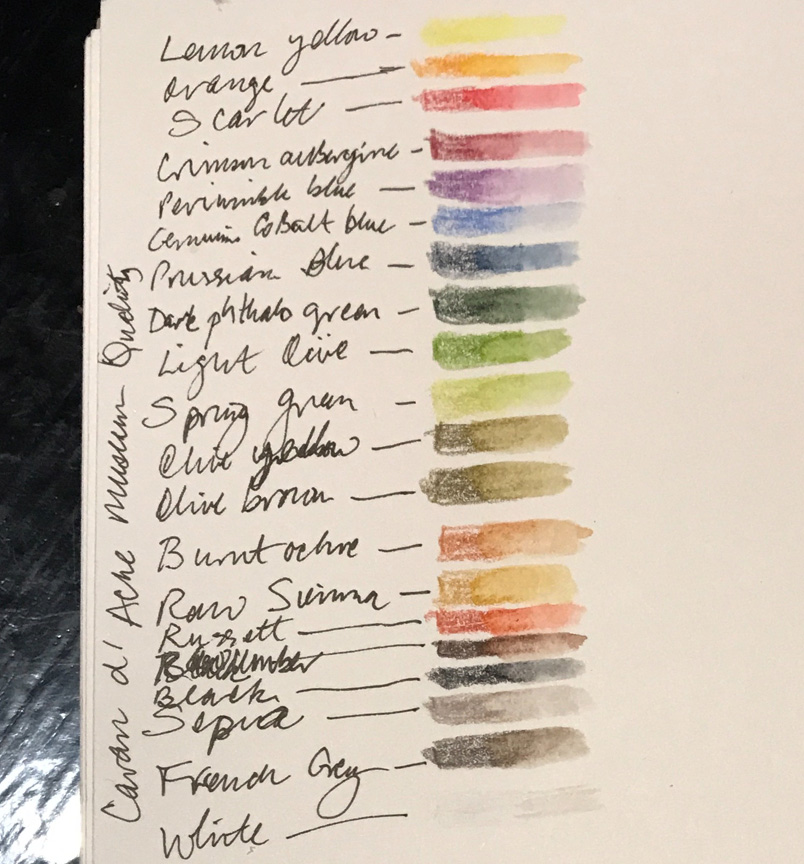 Between jet lag and the Italy group cold, Jane was barely comatose, so we'll forgive her for only managing to do an almost readable color chart of her new colored pencils.