Perugino's, Eugene, OR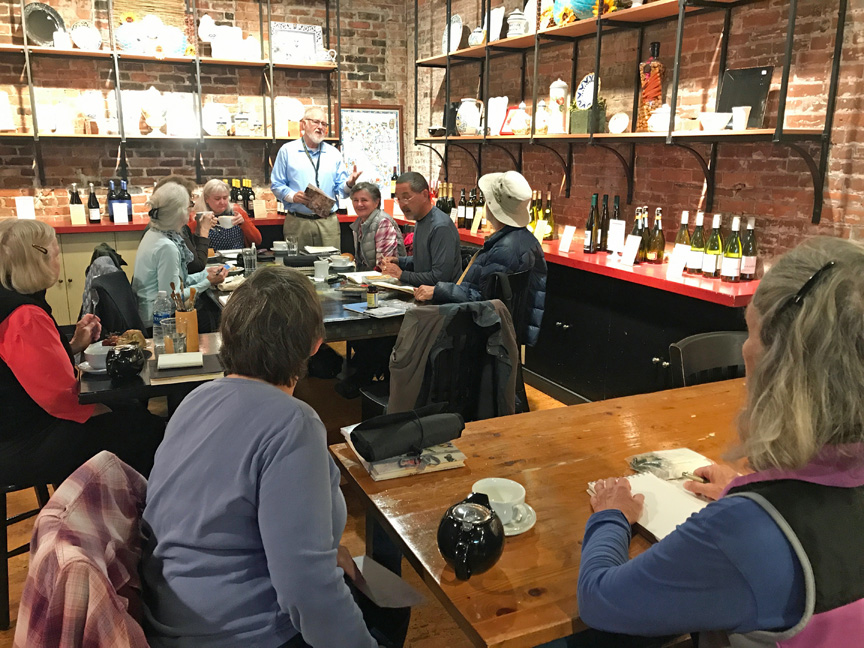 Eventually, there were actually 14 people who showed up to sketch today, and heard Ken hold forth on interesting topics.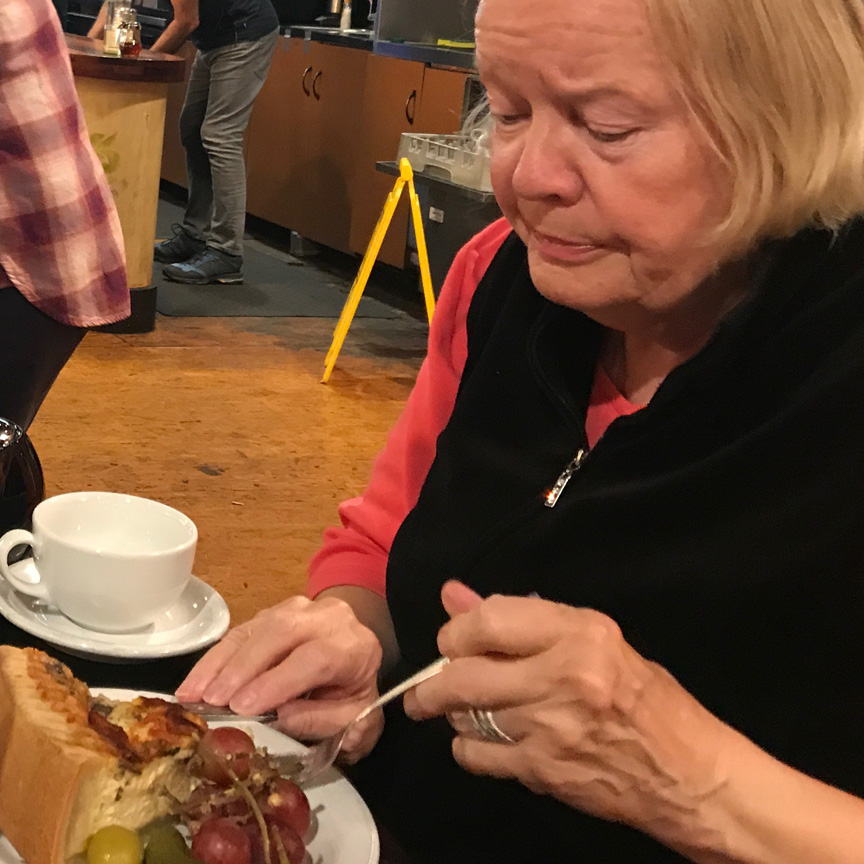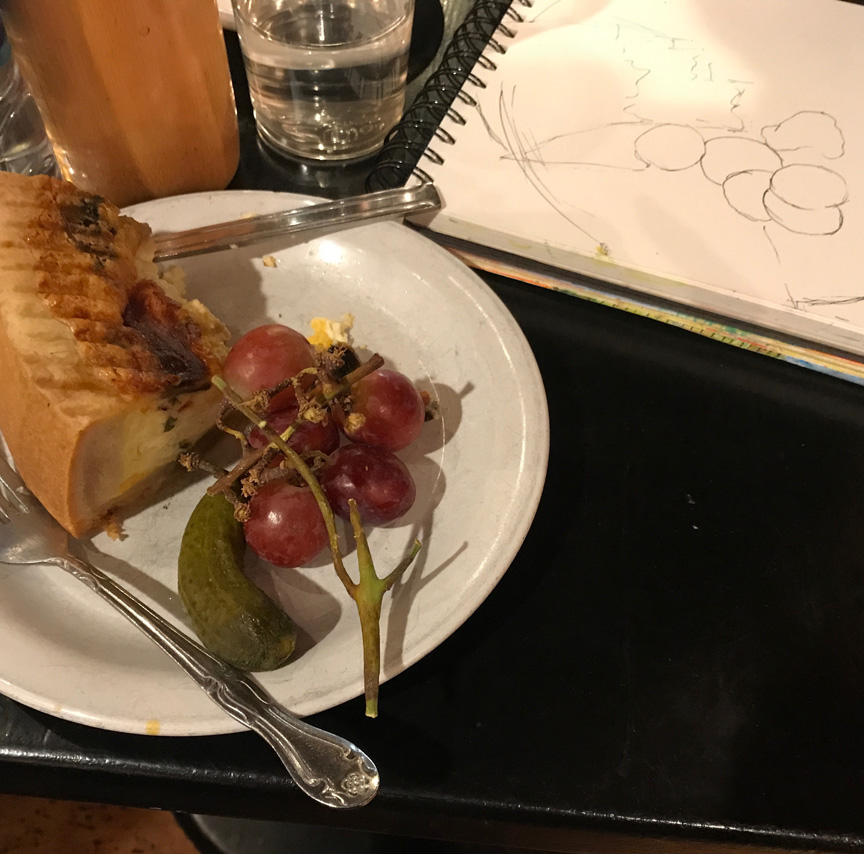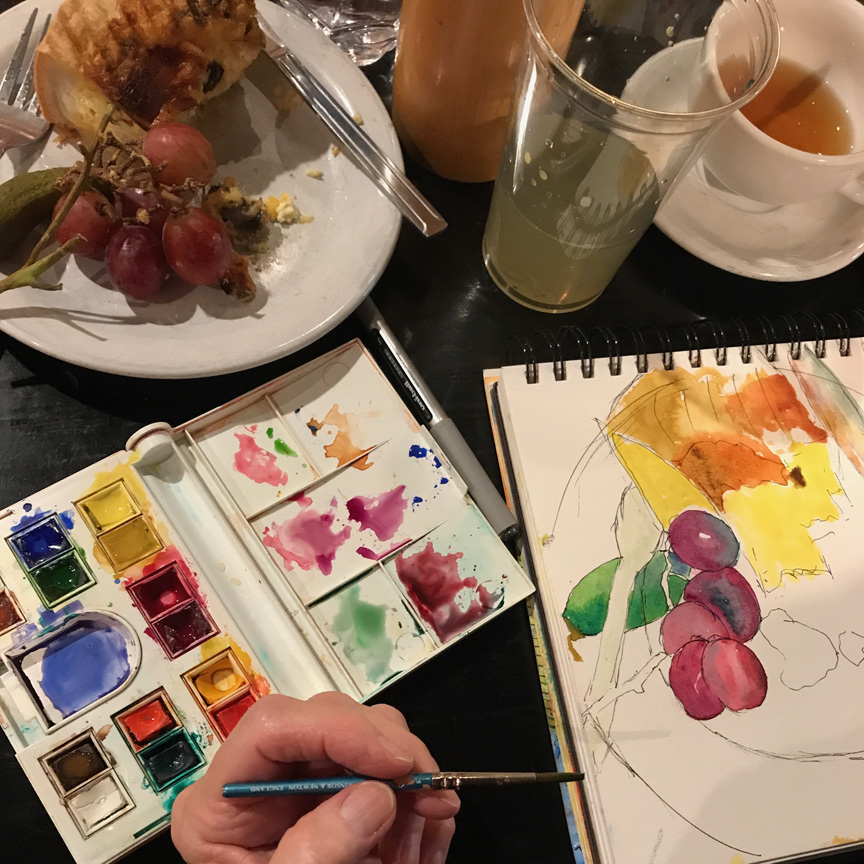 Lona doesn't believe in "sketch first, eat later," but her sketch didn't appear to suffer from it – vibrant and juicy!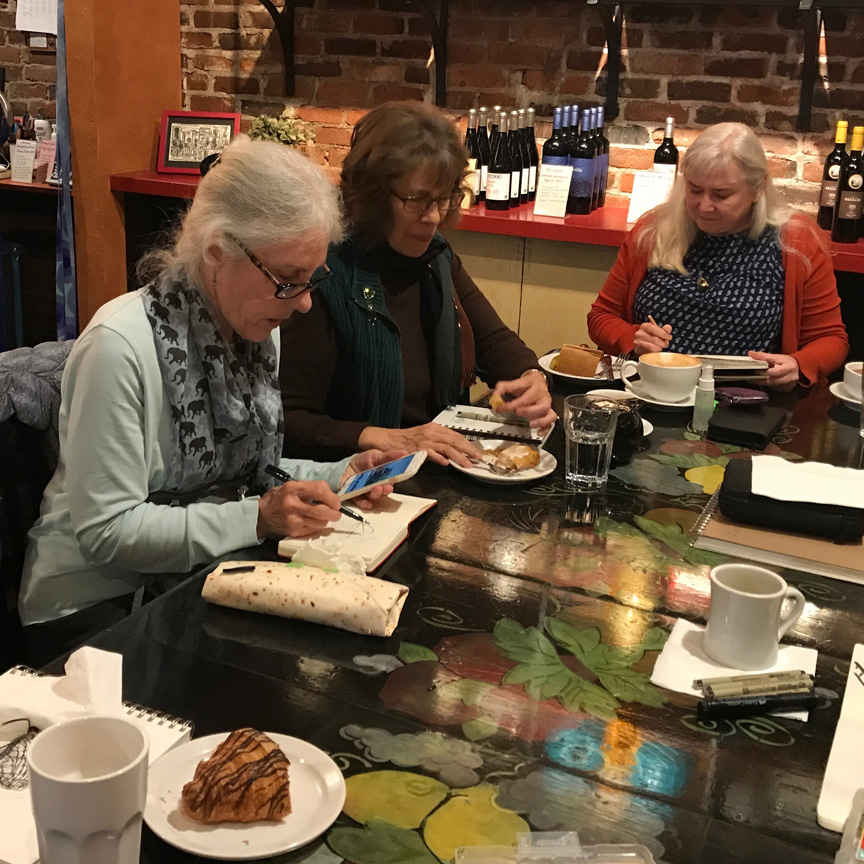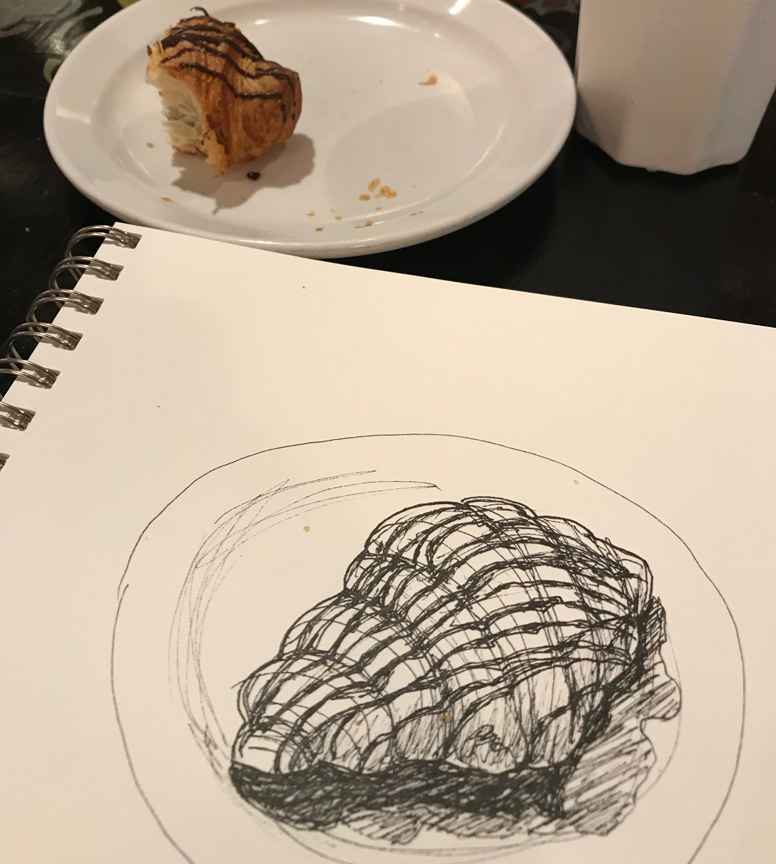 Jane was sitting next to Barb So, Bev, & Danita – her sketch.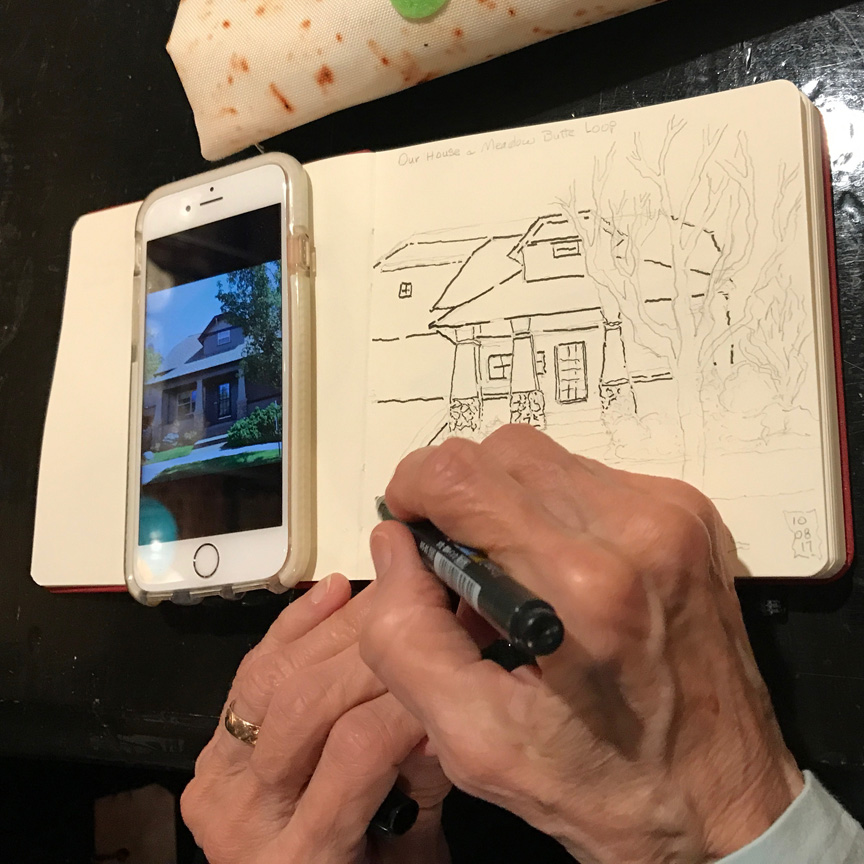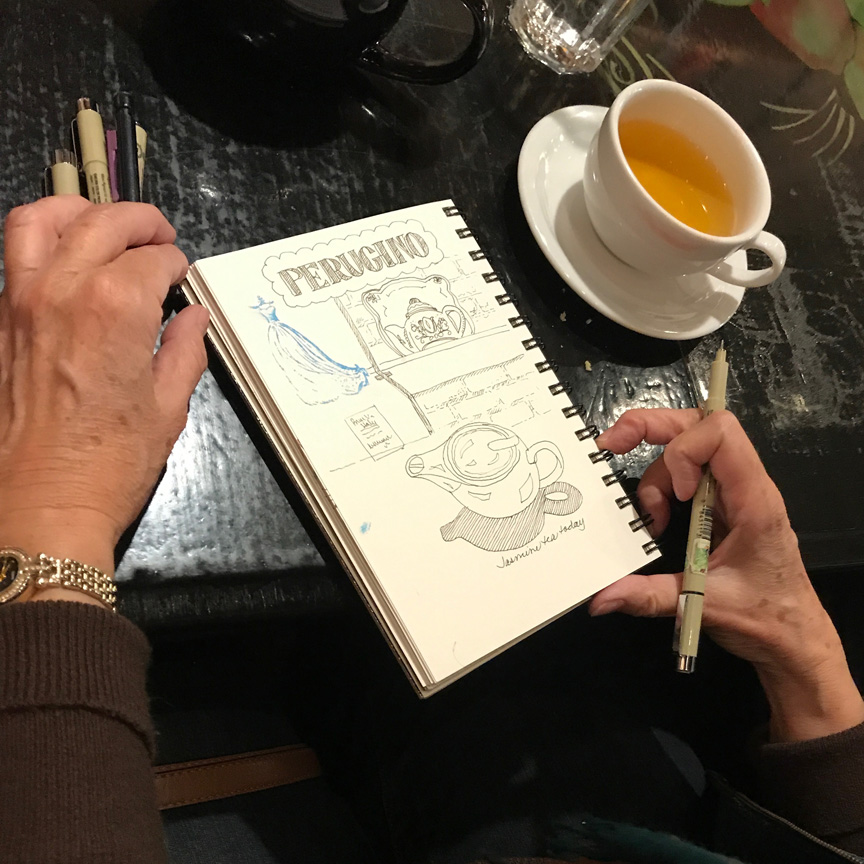 Barb So sketched her house, & Bev another Perugino scene.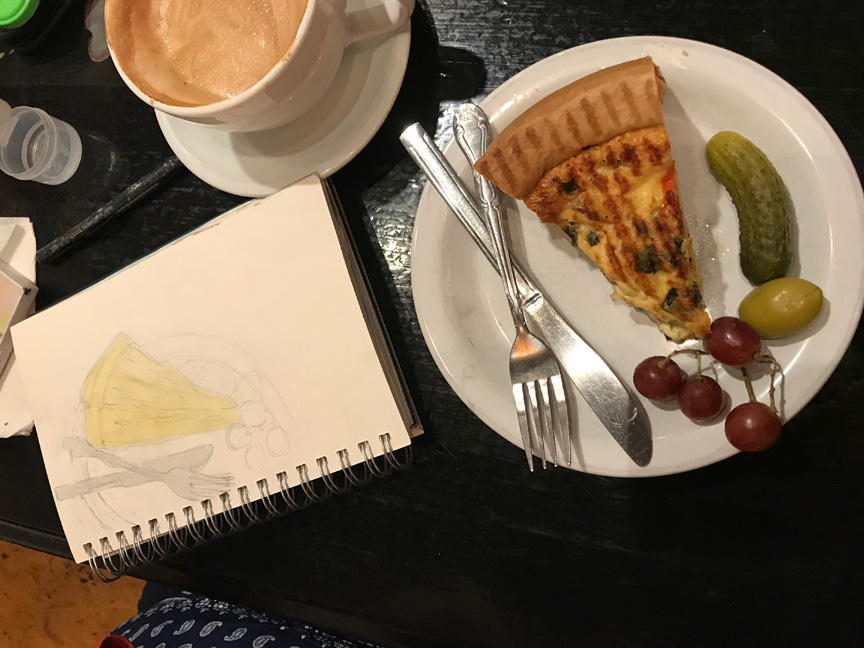 Danita dutifully completed her sketch before she ate her quiche!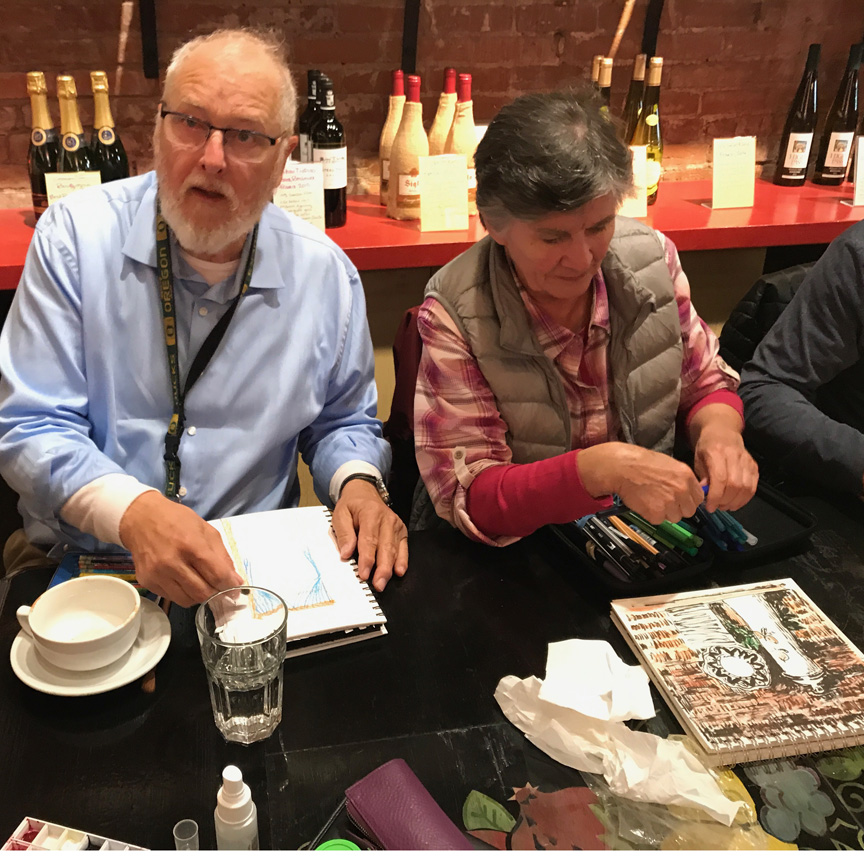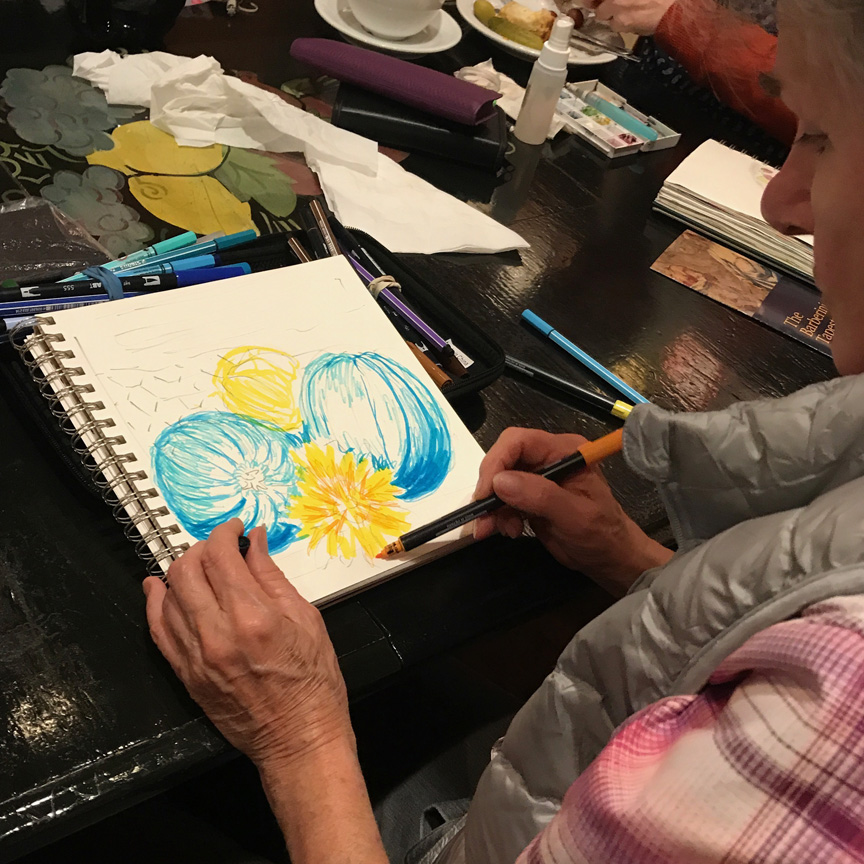 Ken is checking out the blue cords on the doorway, while Lealan looks and a finished sketch, & then does the "Easter" pumpkins.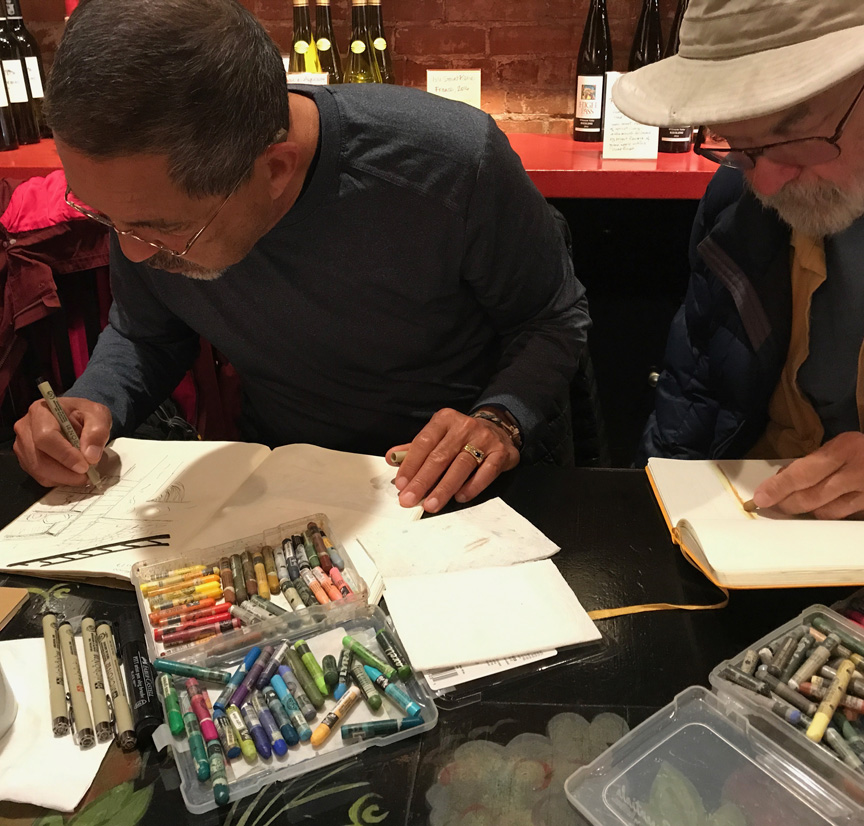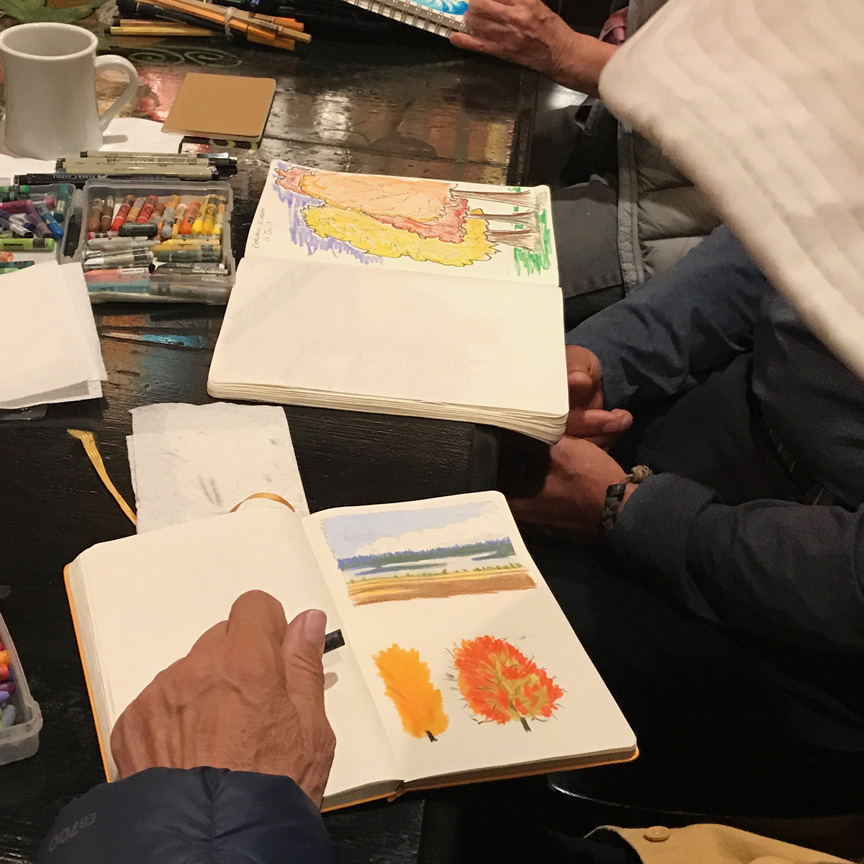 Hugh and Erik are into landscapes and trees.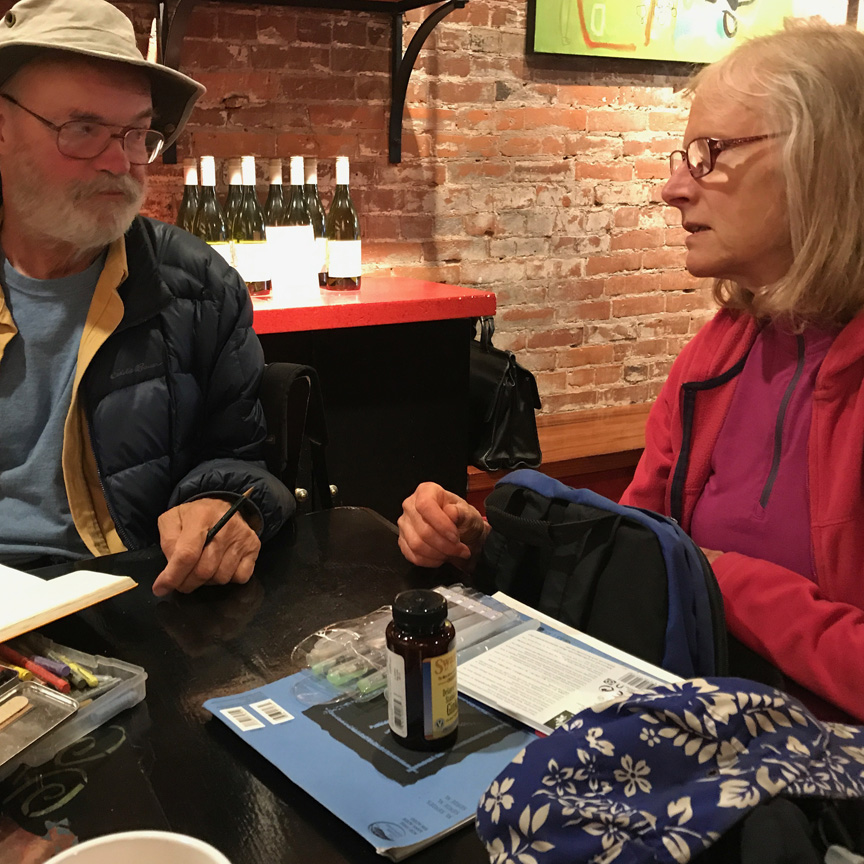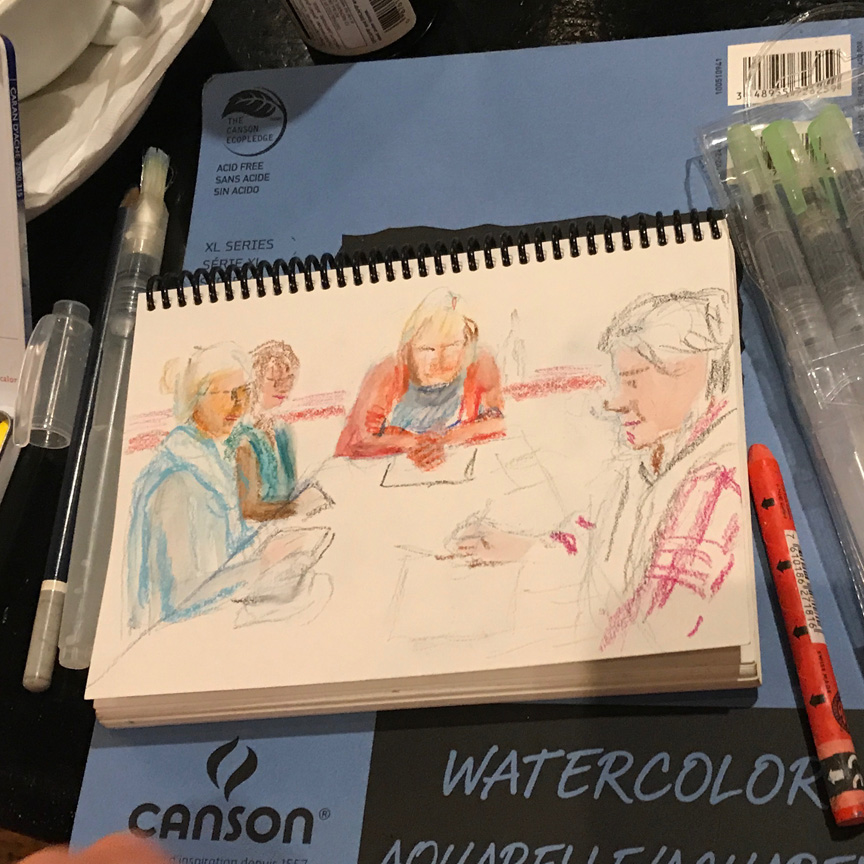 Erik's friend Jean did a nice sketch of the gals at the table!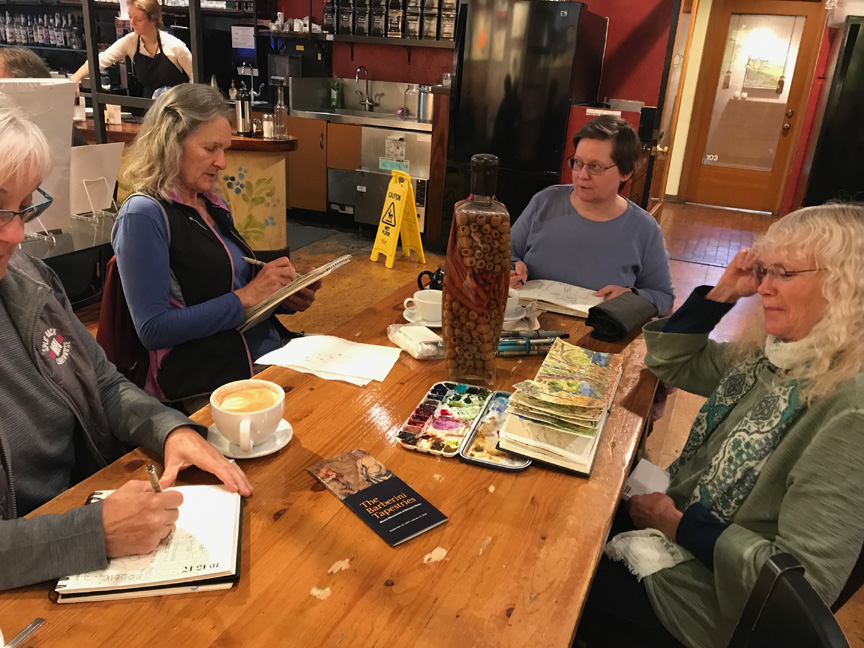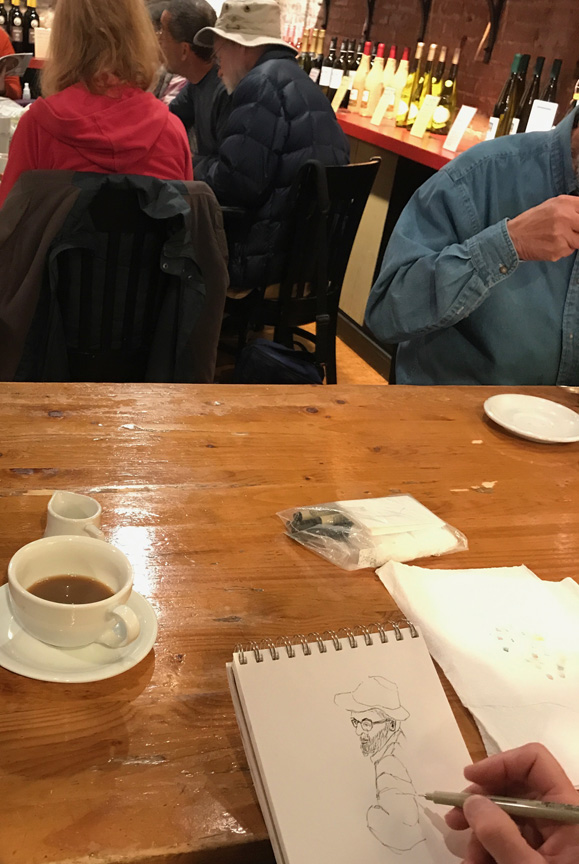 And at the far table were Katie, Sandy, Daisy, & Tricia, but the photographer only caught Sandy trying to catch a moving model.