The Dancing Weasel Toy Shop, Eugene, OR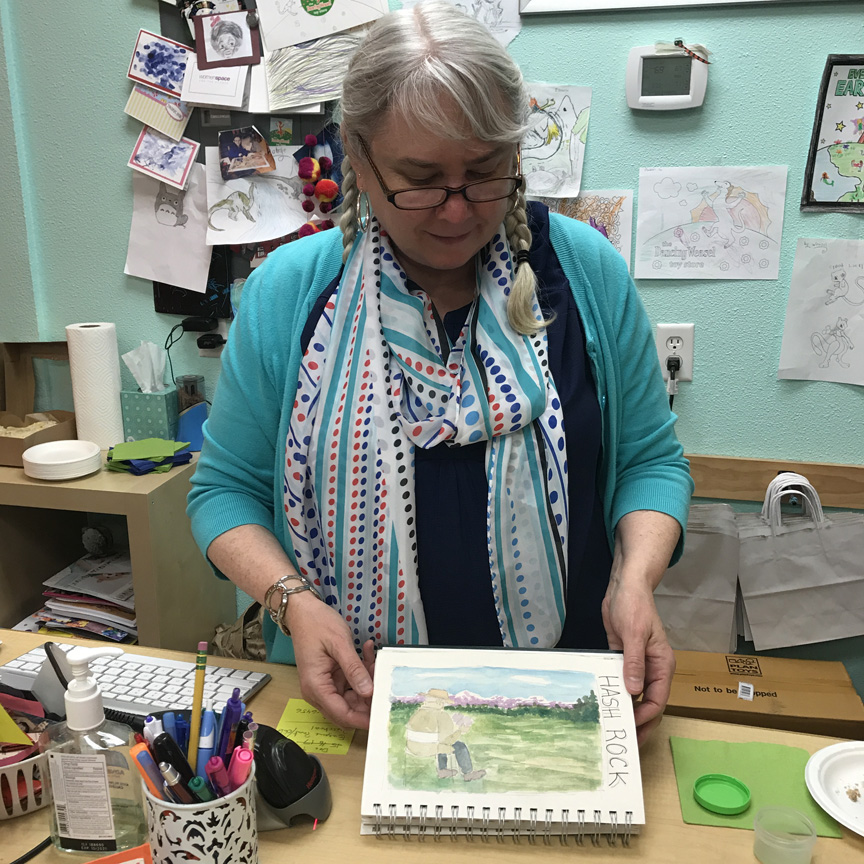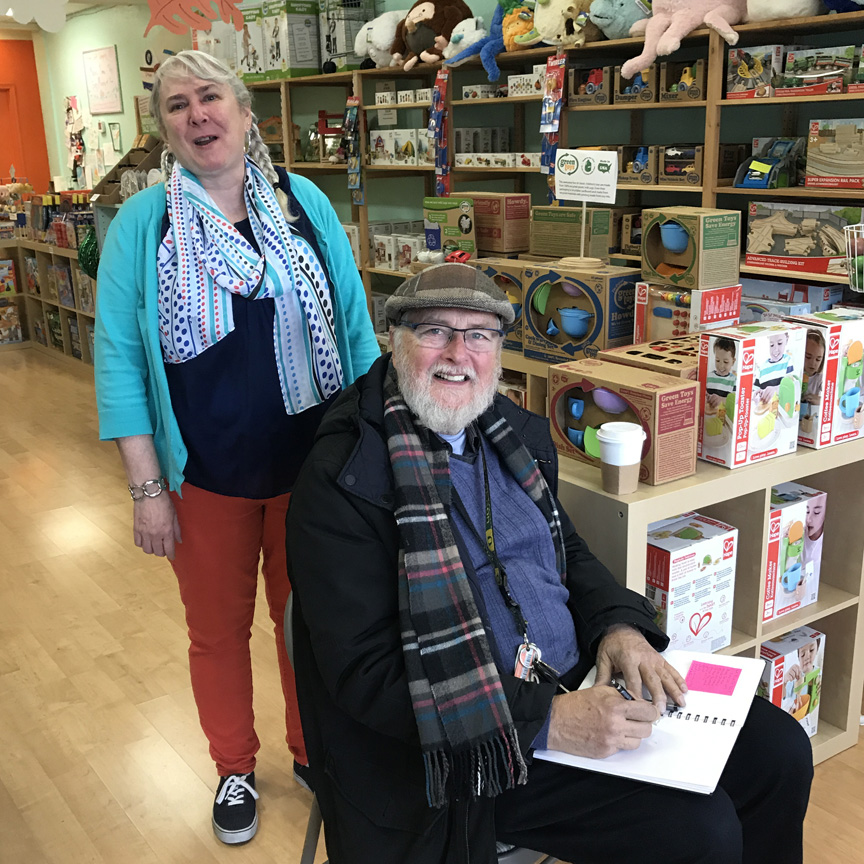 Danita invited us to sketch in her toy store – here she is showing a recent watercolor sketch, and chortling at Ken immediately at work.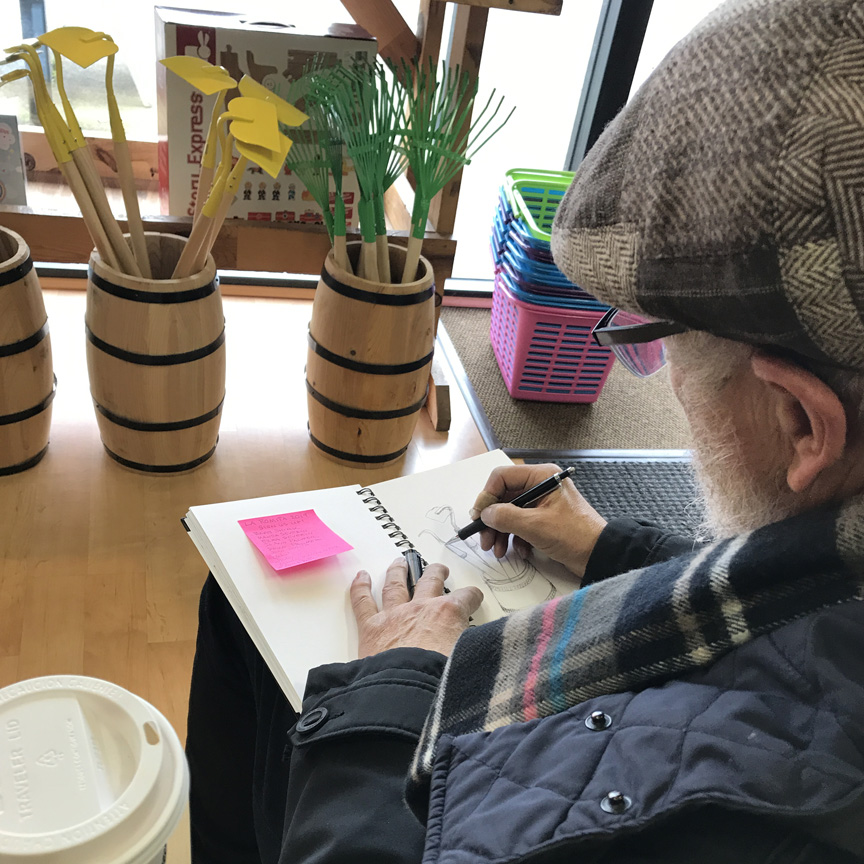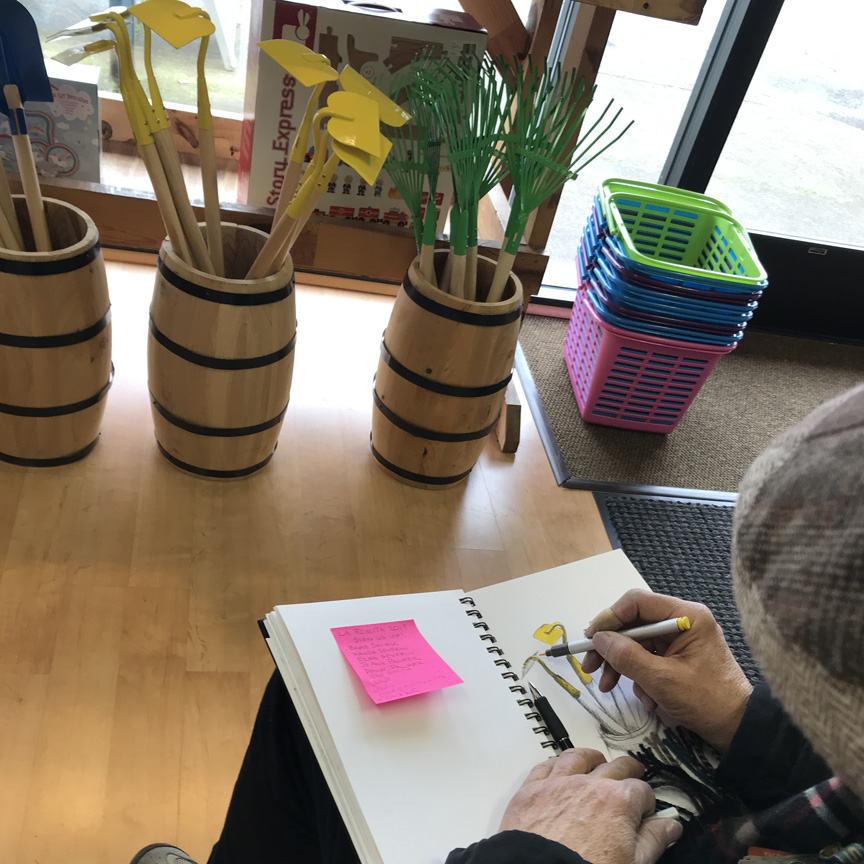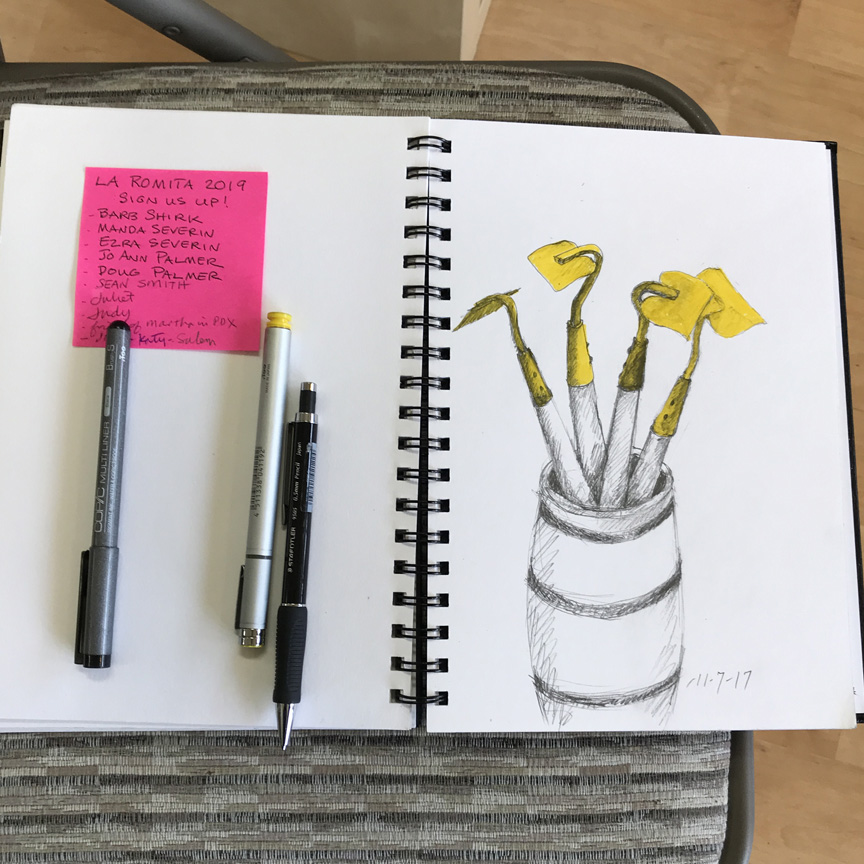 Ken said he only brought a yellow marker, so his sketch choice was dictated by something yellow – a fun choice, as it turned out!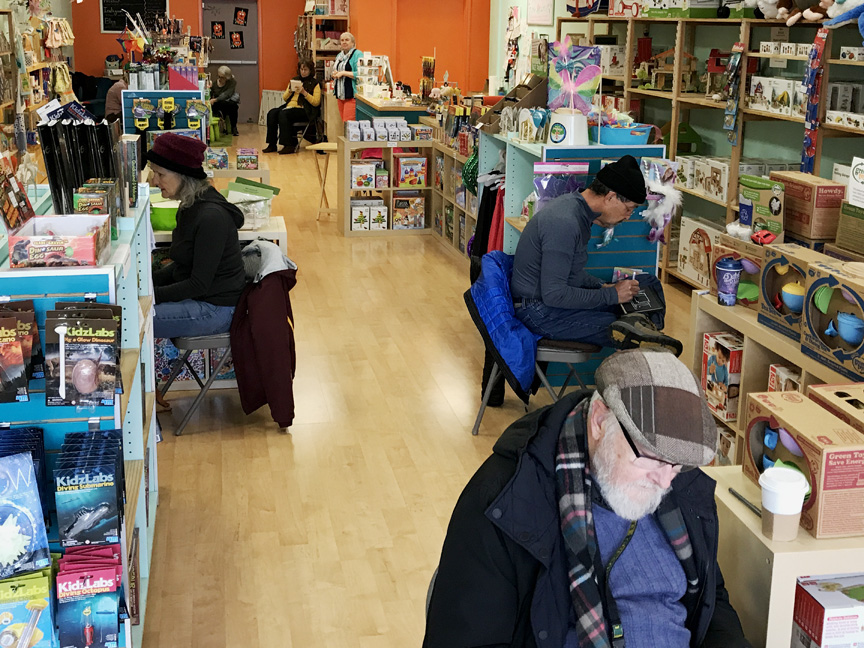 We fit right into the space – in front are Sandy, Hugh, & Ken.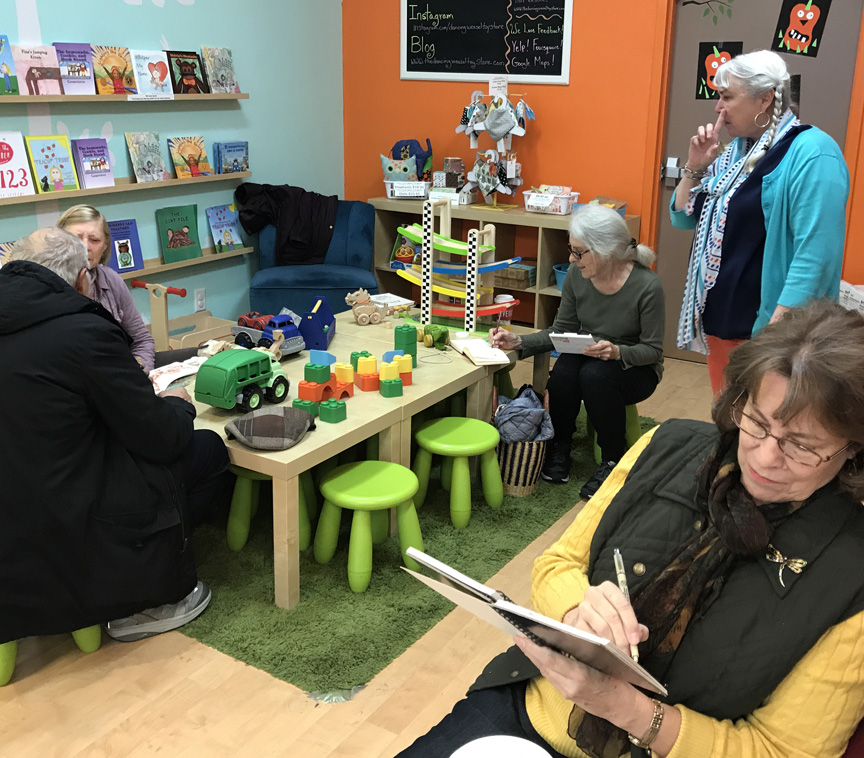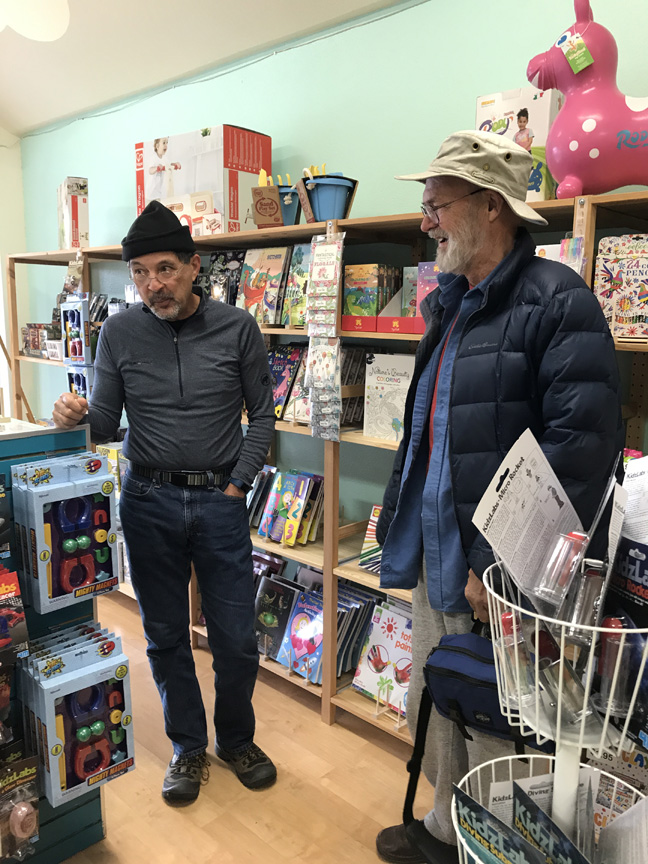 Ken checks with the group in back – Barb Sh, Barb So, Danita & Bev; & Hugh welcomed Erik to the event – where to begin to sketch!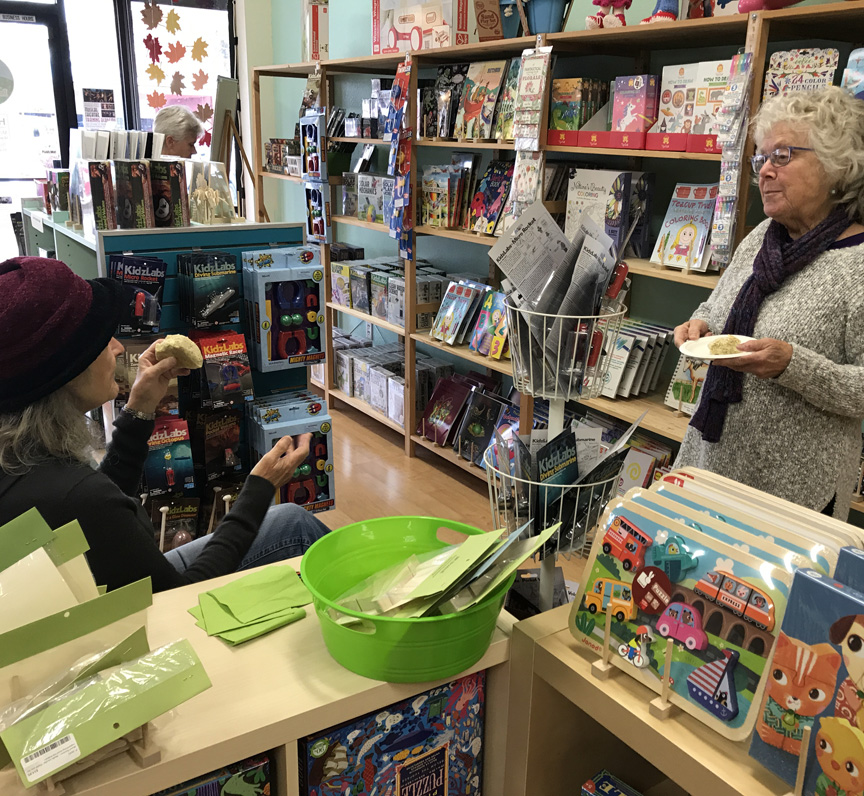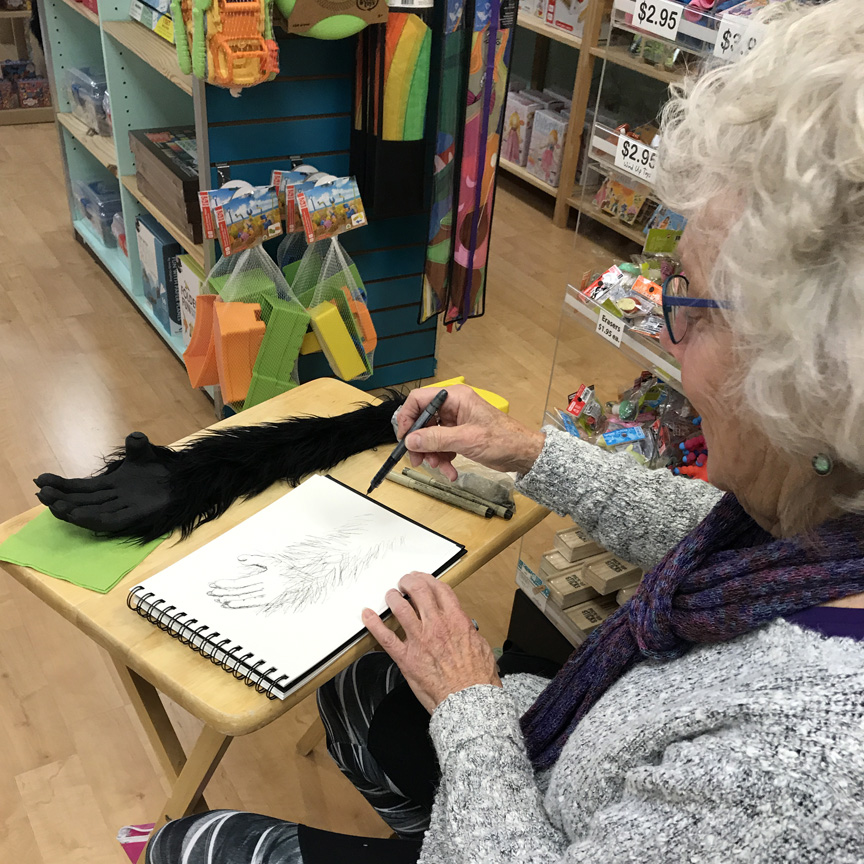 Sandy & Barb A enjoyed the scones Danita provided for us, then Barb A chose a gorilla costume arm for her sketching subject.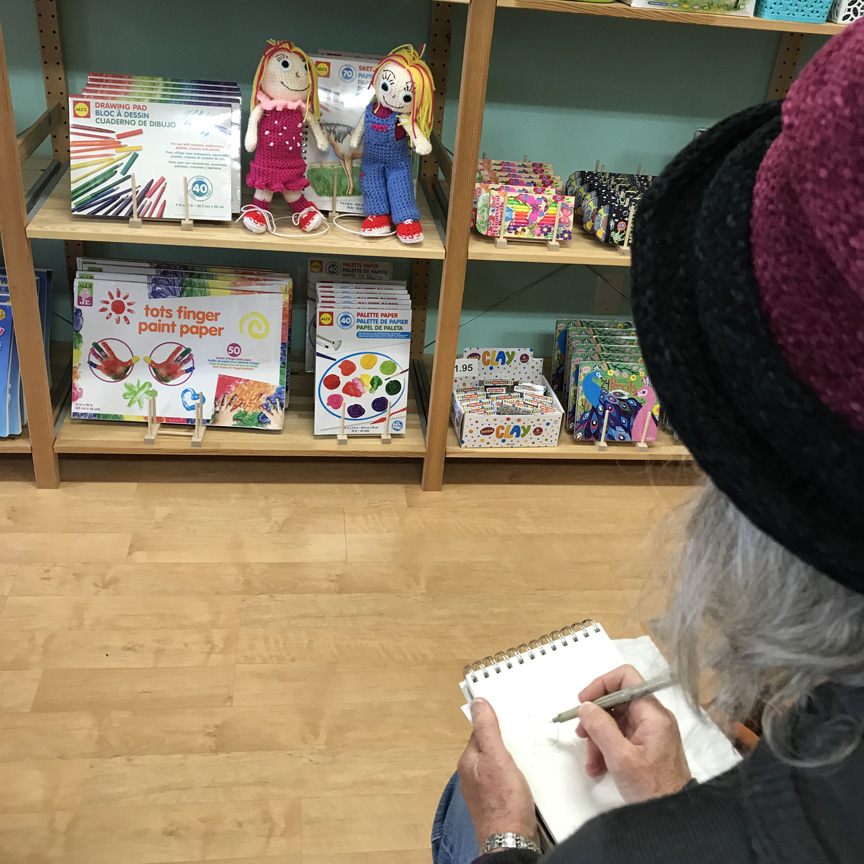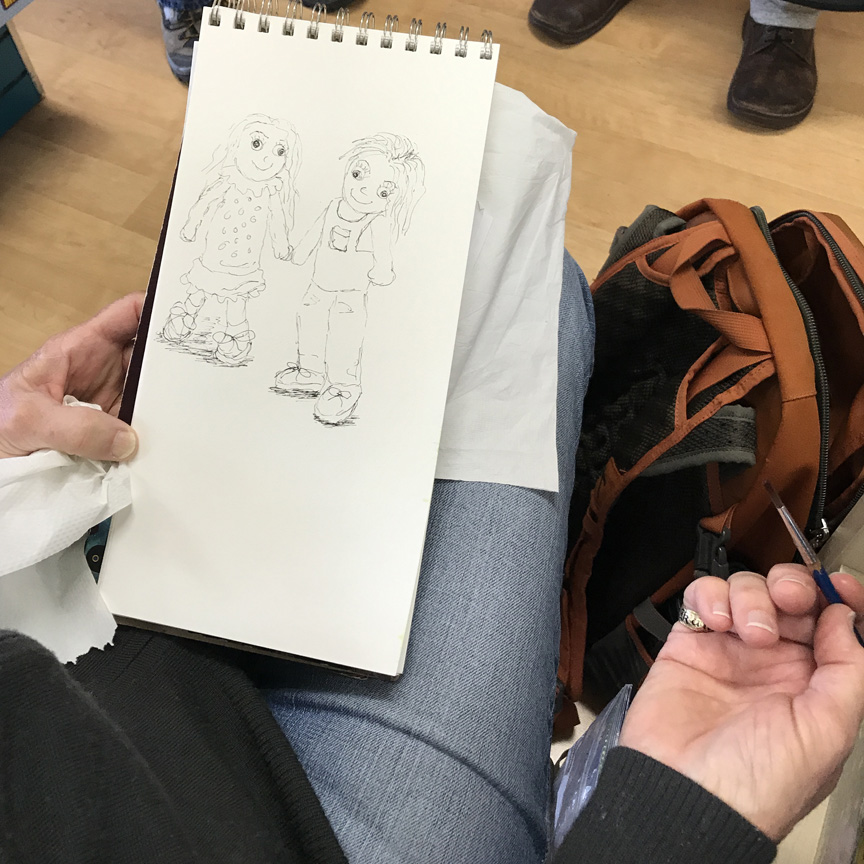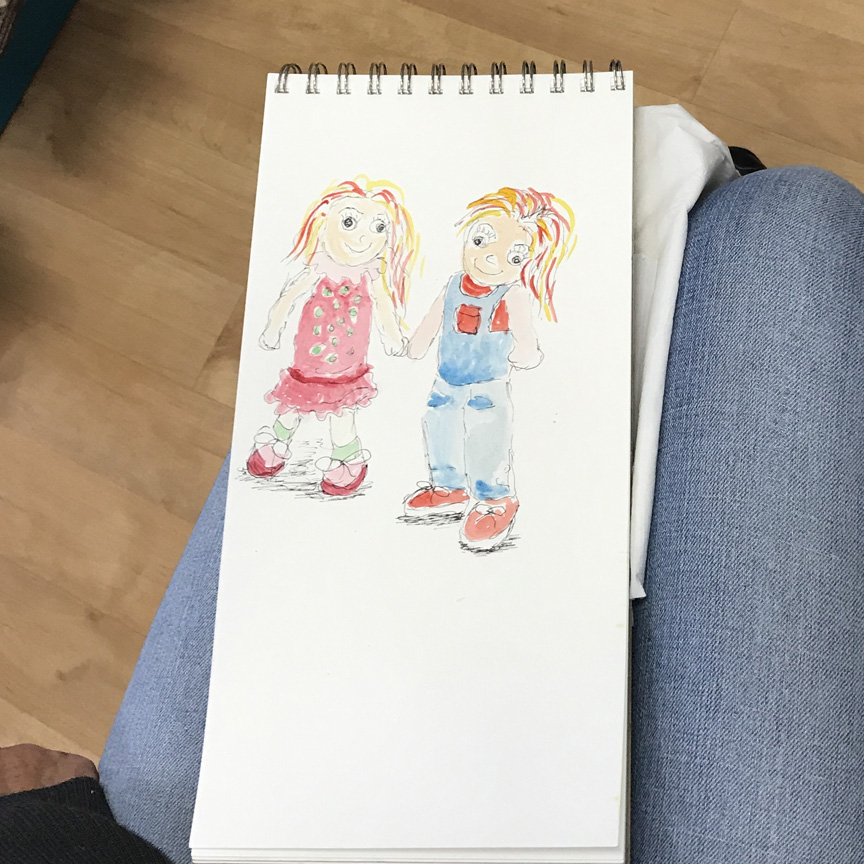 Sandy focused in on two darling little dolls – turned out well!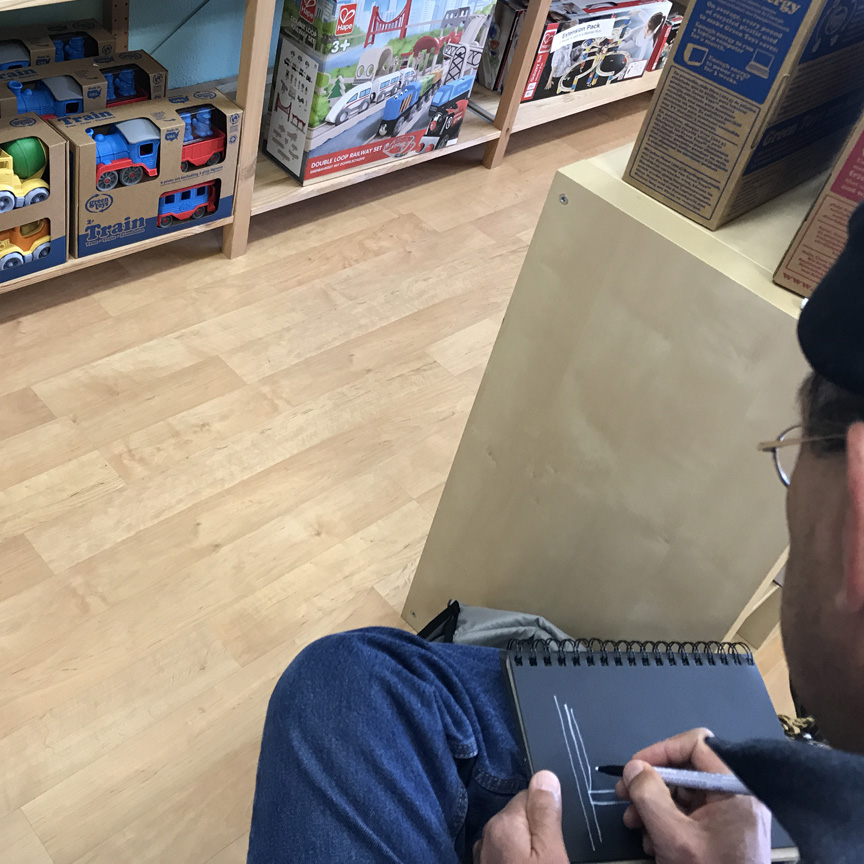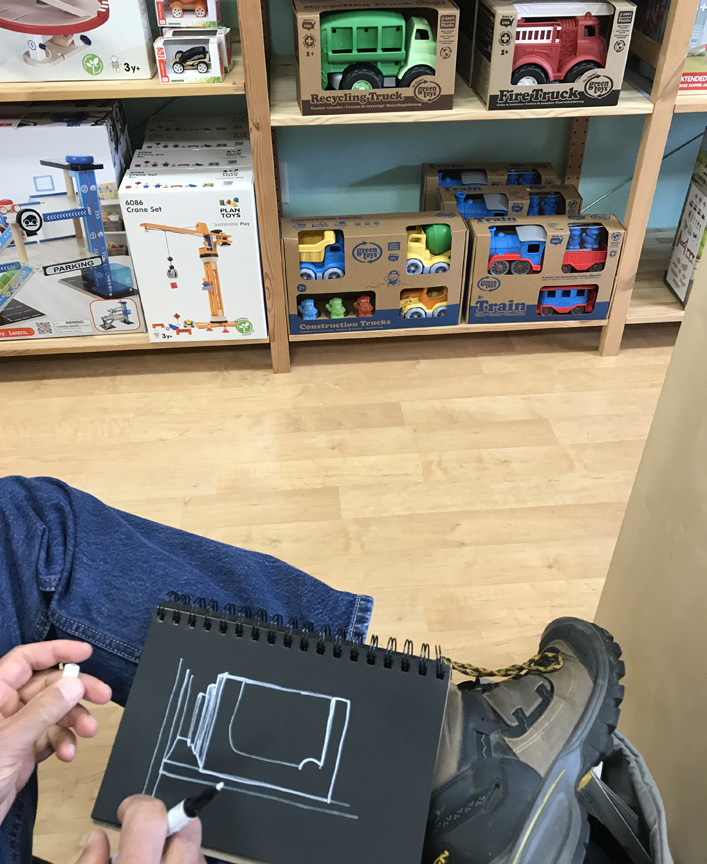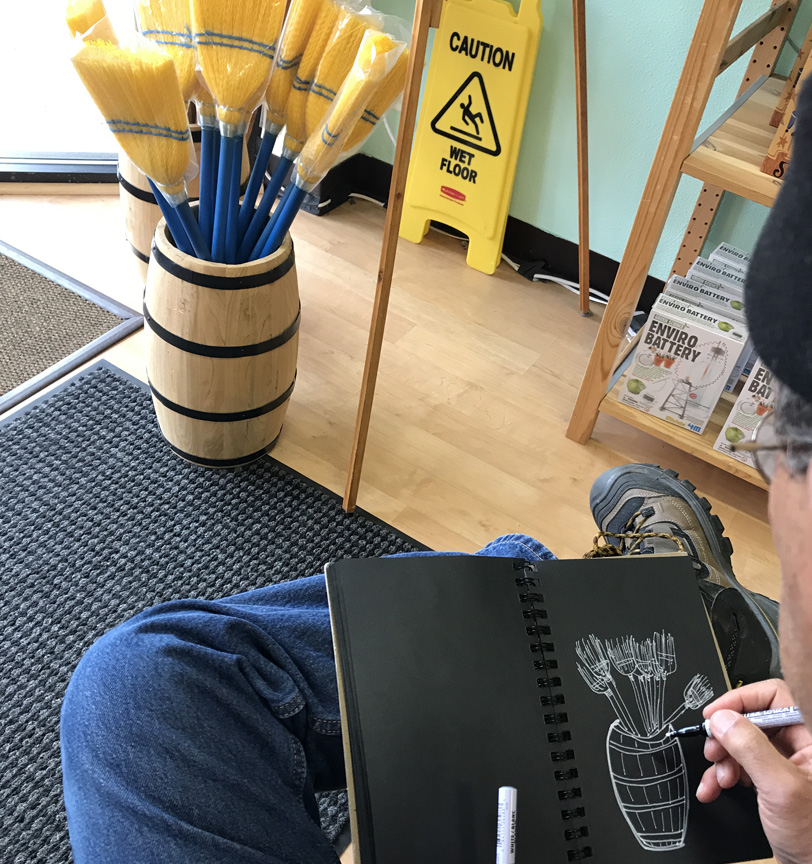 Hugh's enjoying the drama of white on black for his sketches.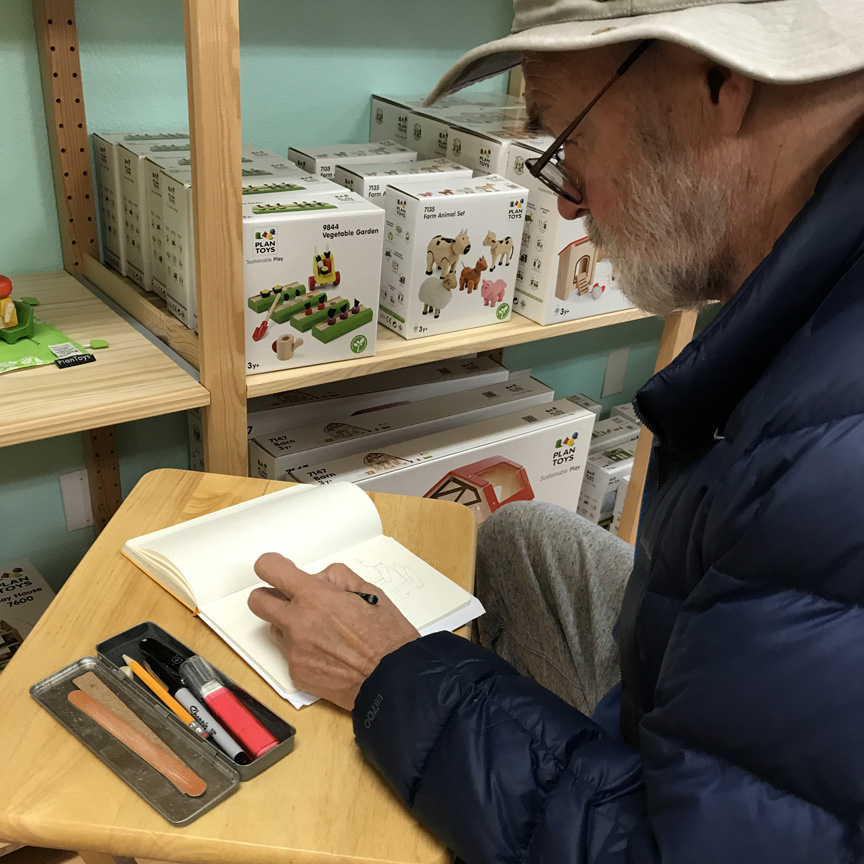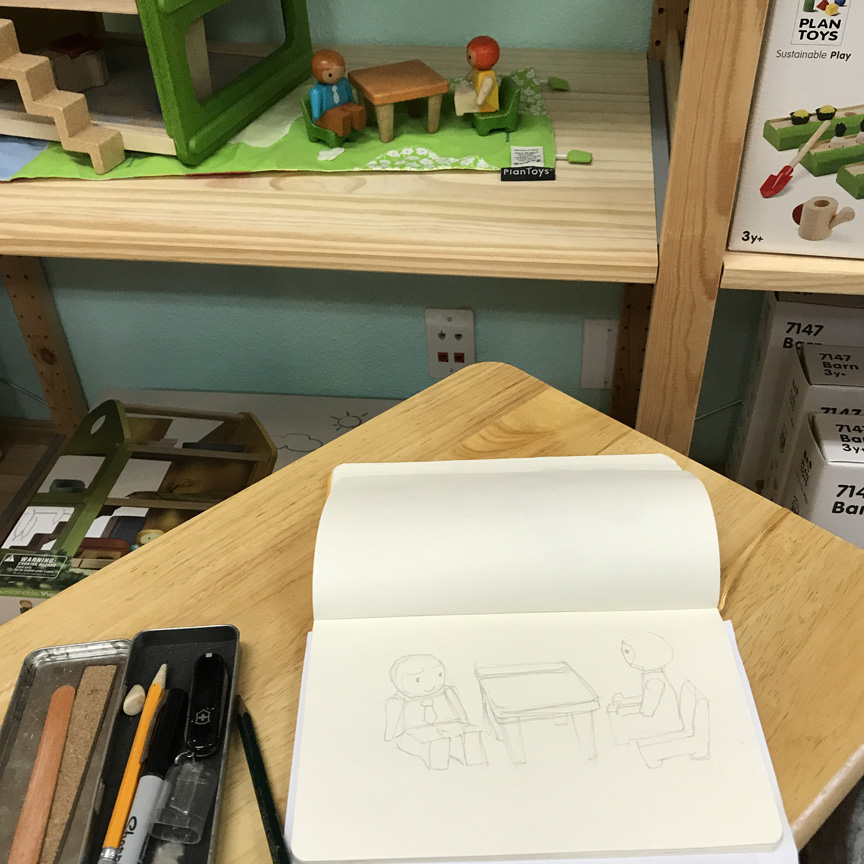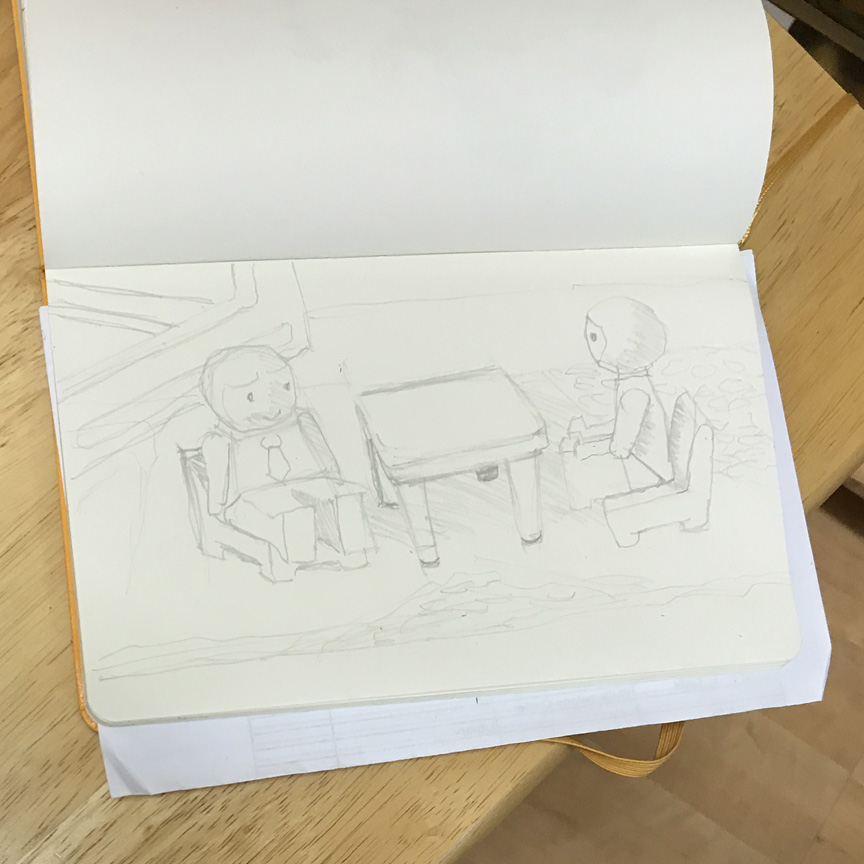 Erik found a little doll house scene to sketch.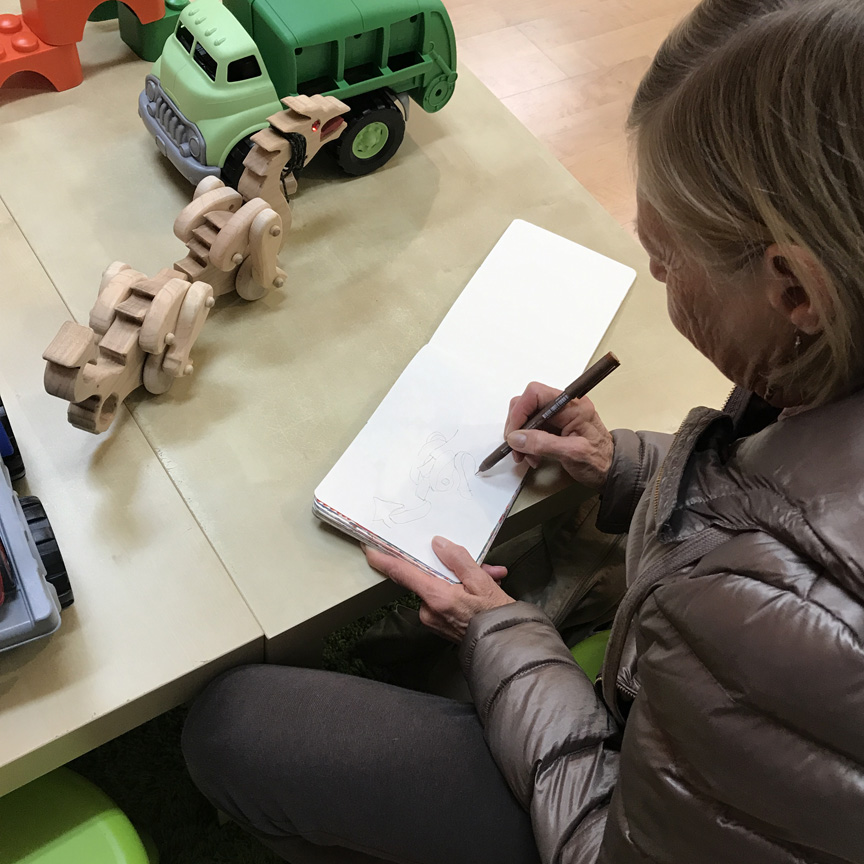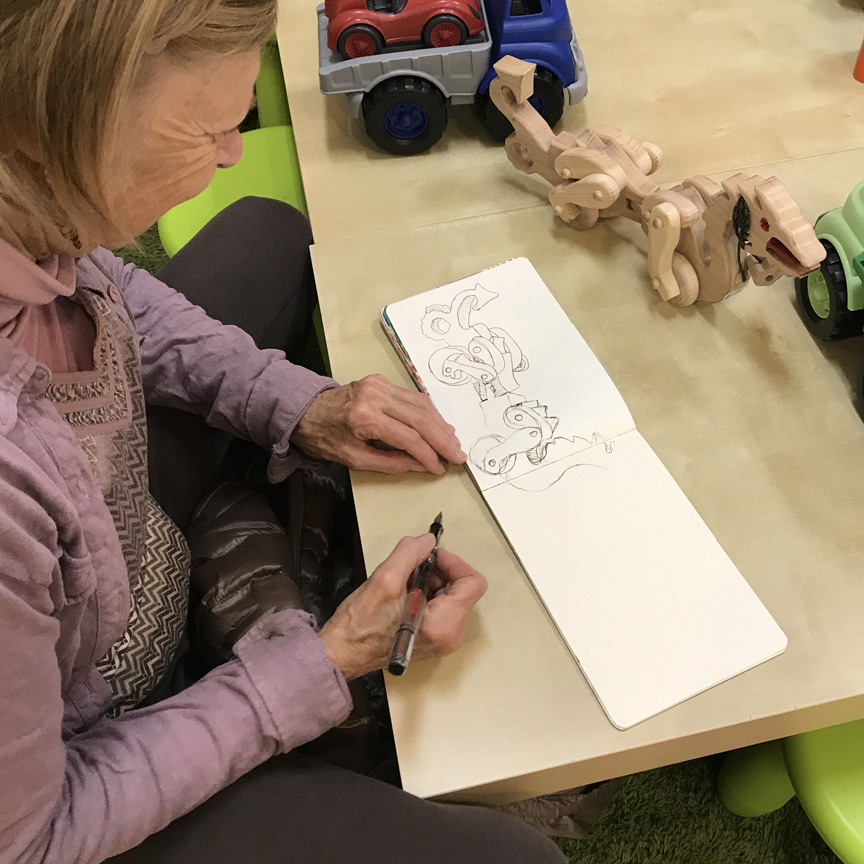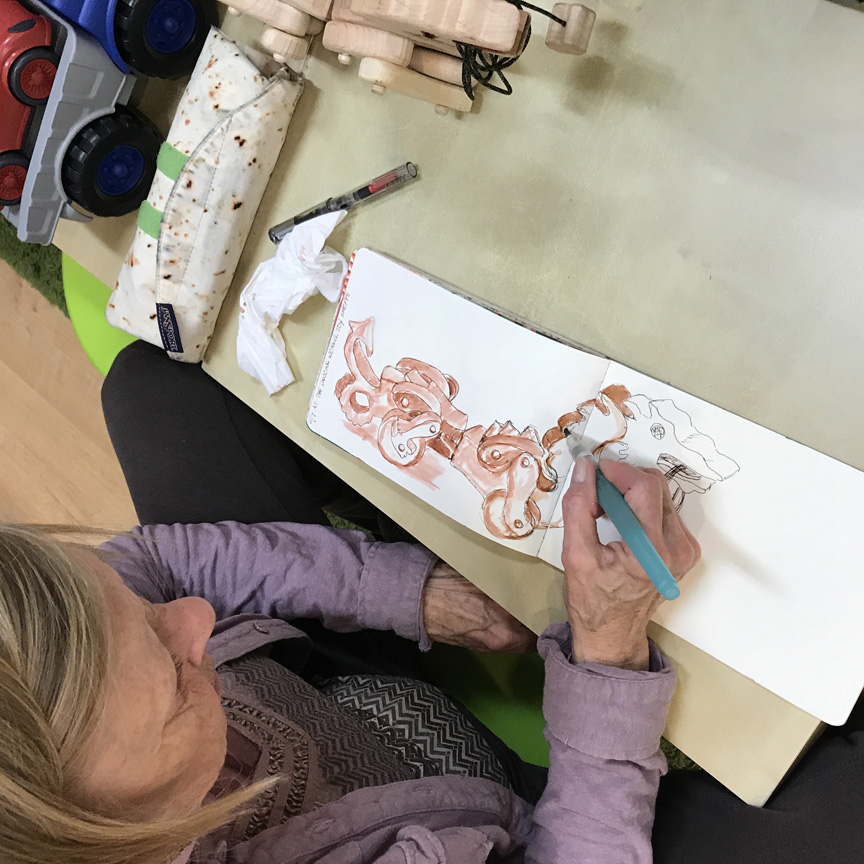 Barb Sh was intrigued by the articulated wooden dragon.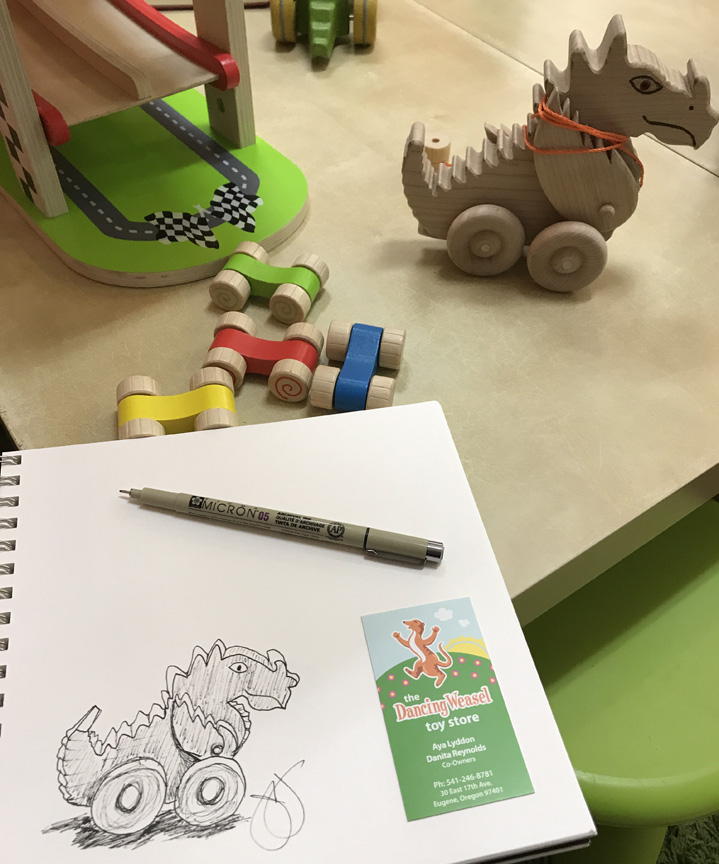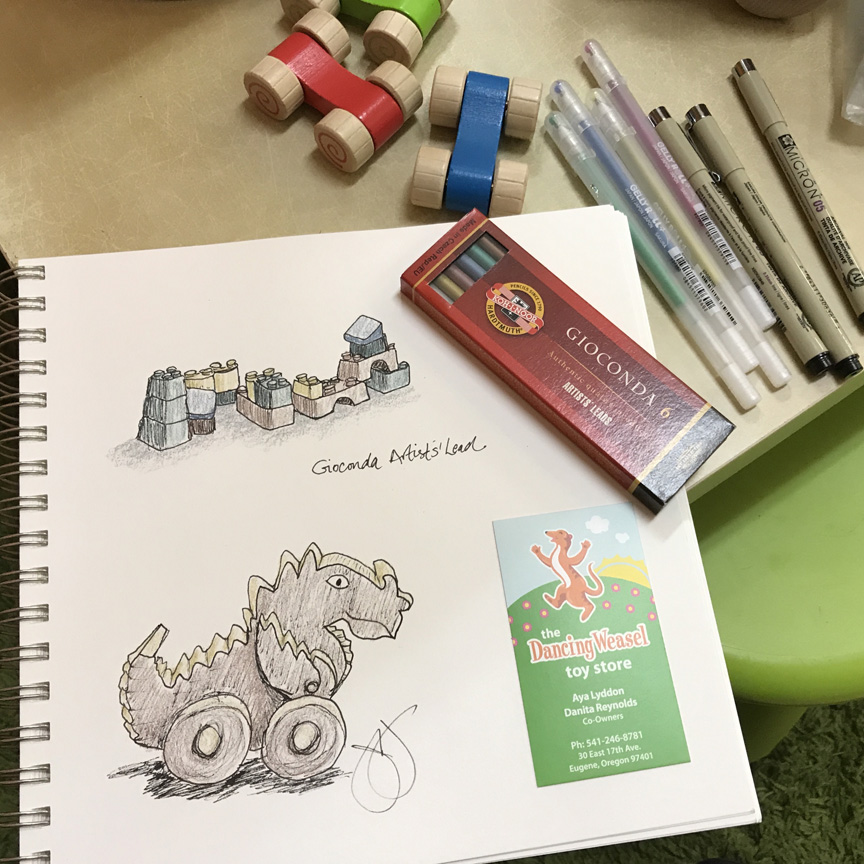 Jane sketched a smaller dragon, then tried some new metallic pencils with a sketch of some of the large lego blocks on the table.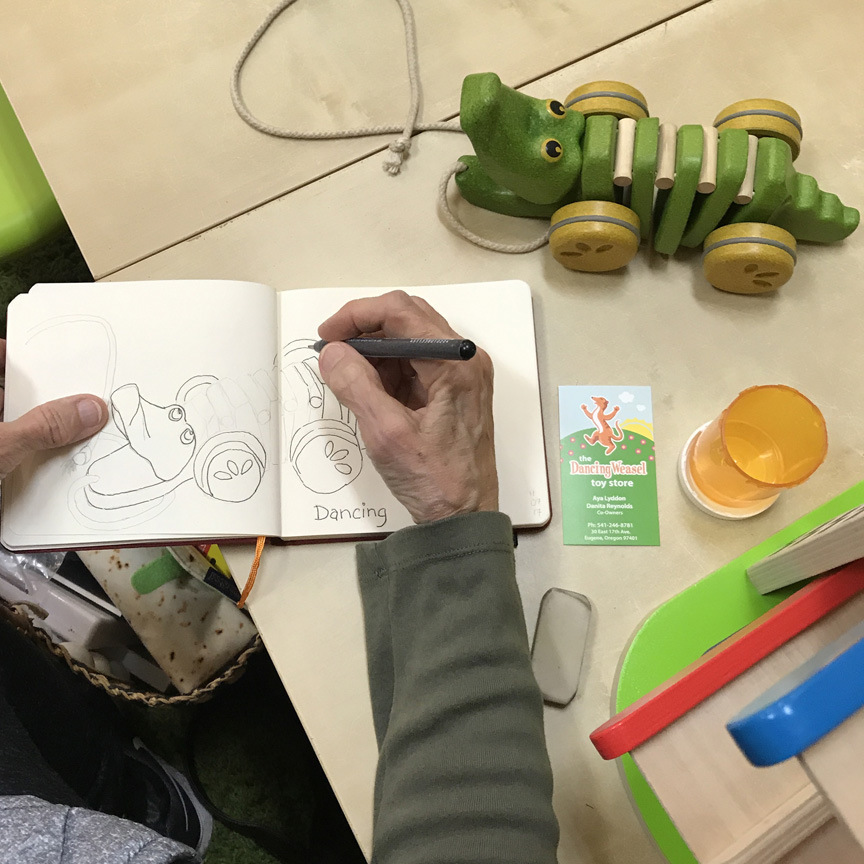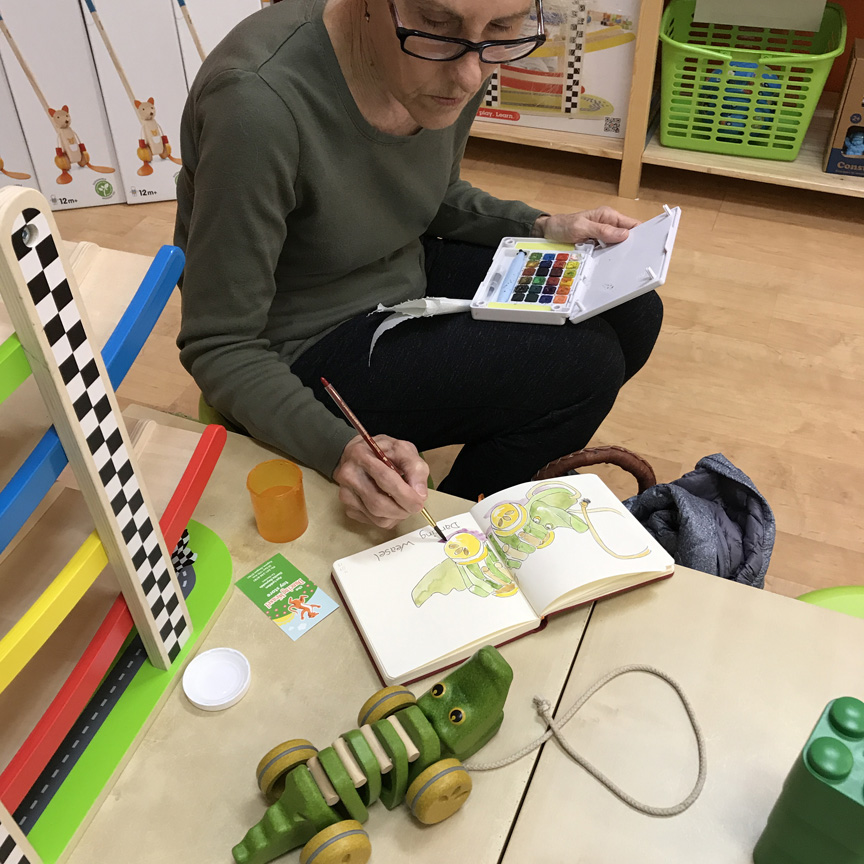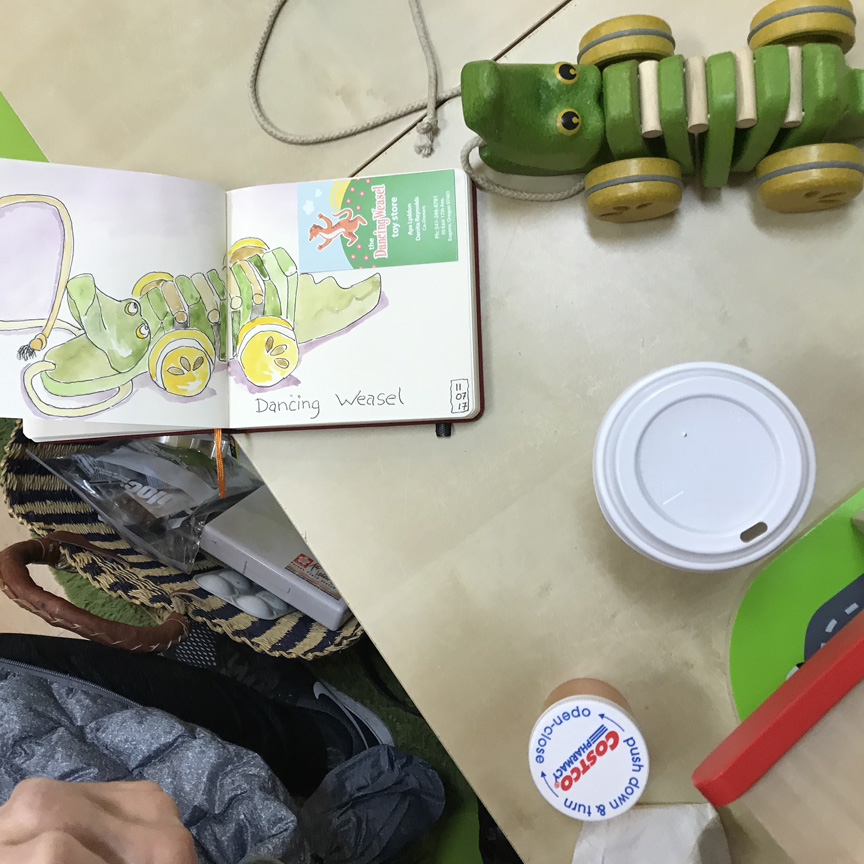 Barb So found the little alligator to her liking – nice sketch!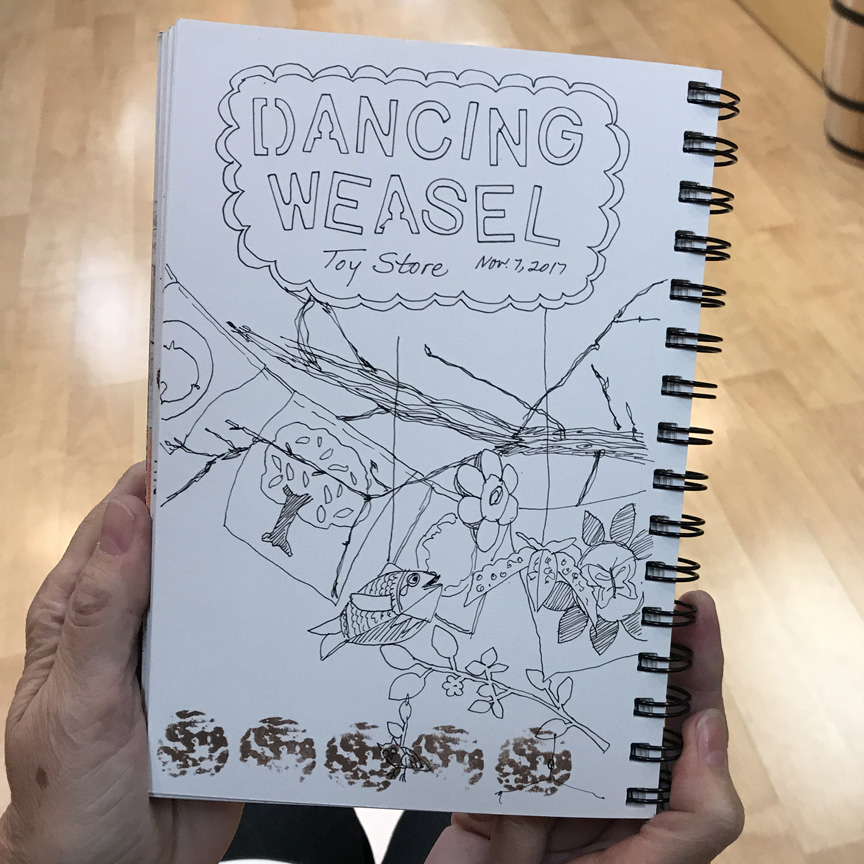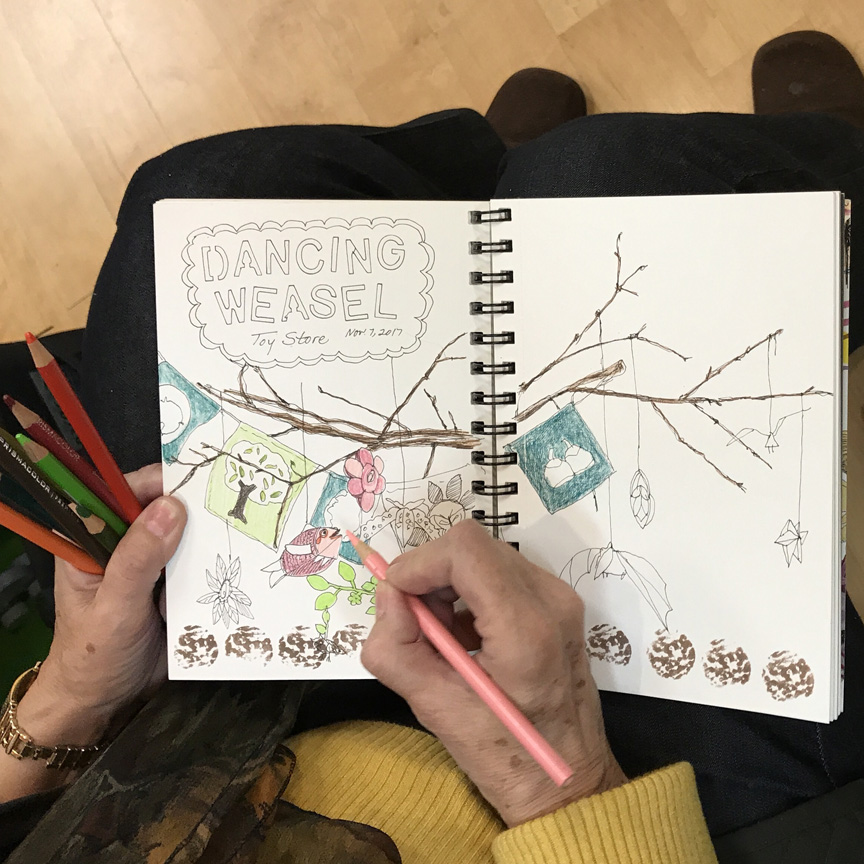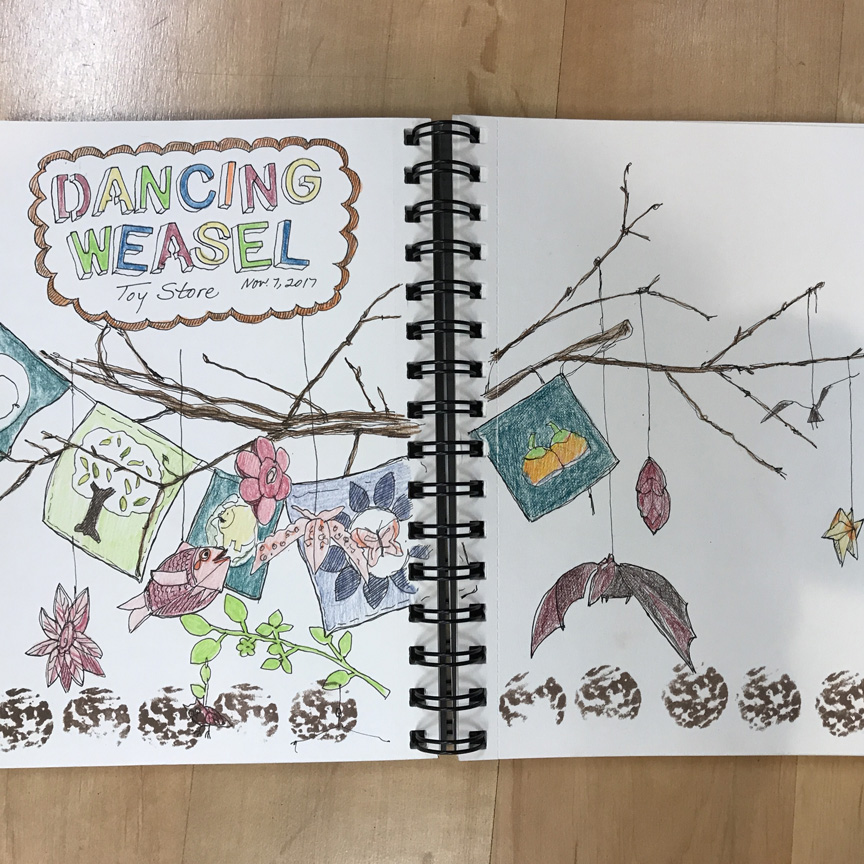 Bev, never one to shirk a challenge, took on the hanging wall display, and did it ever turn out well.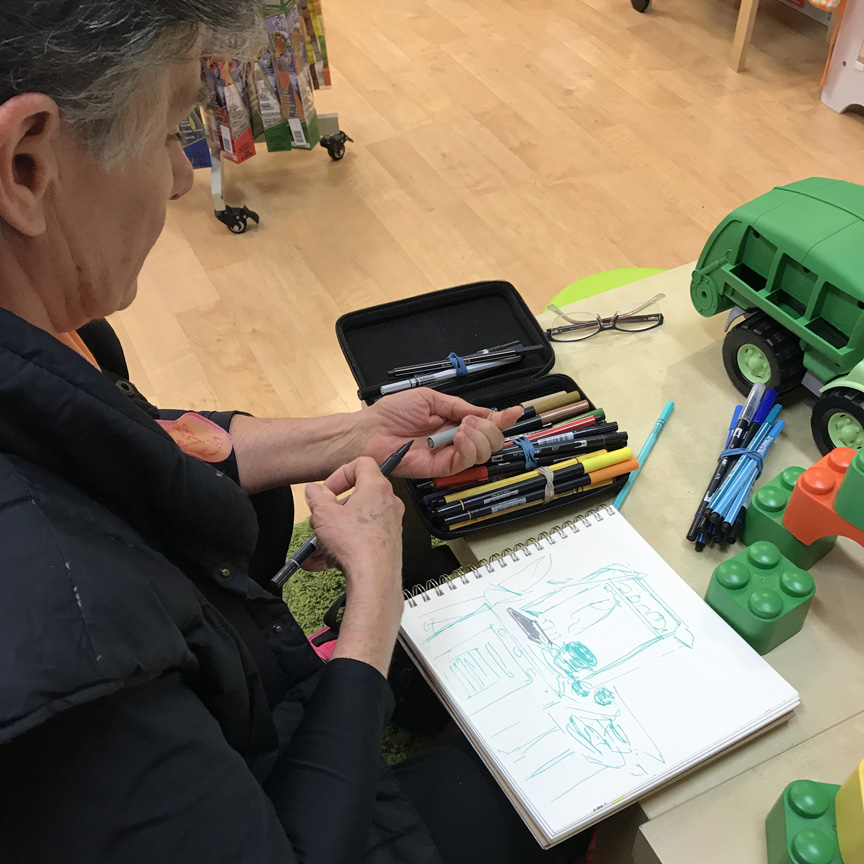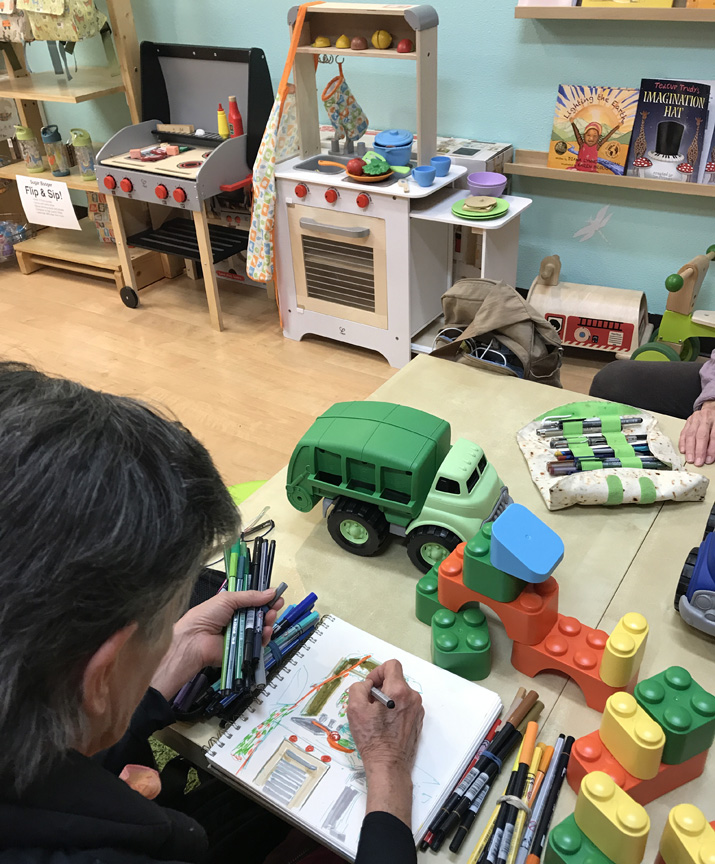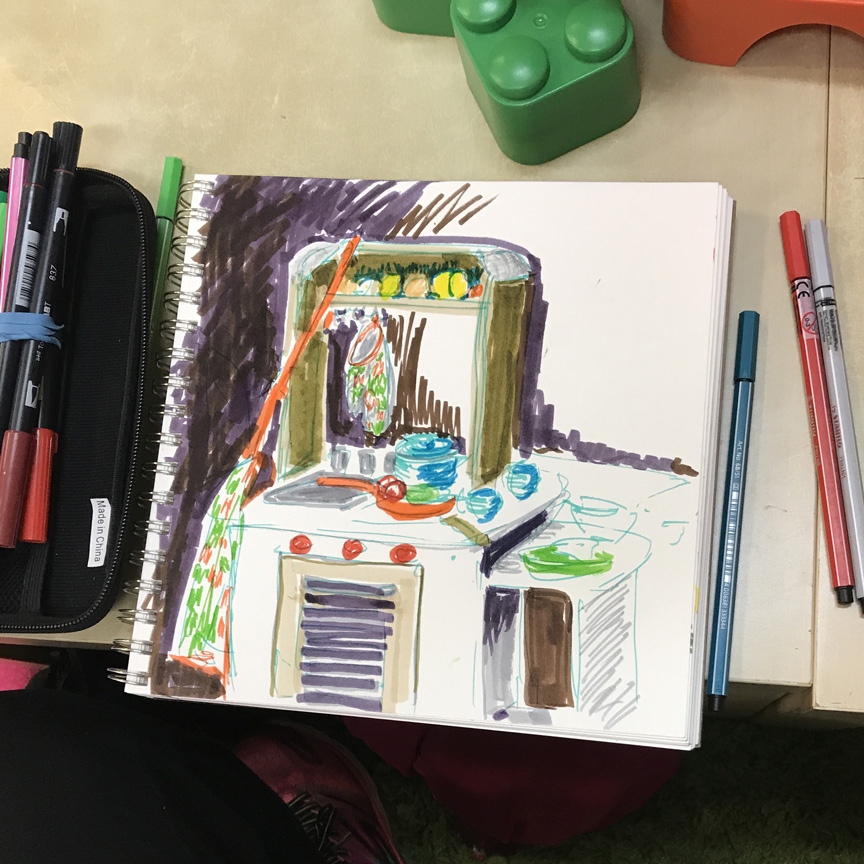 Lealan saw the little cookstove, and that was all it took to get going.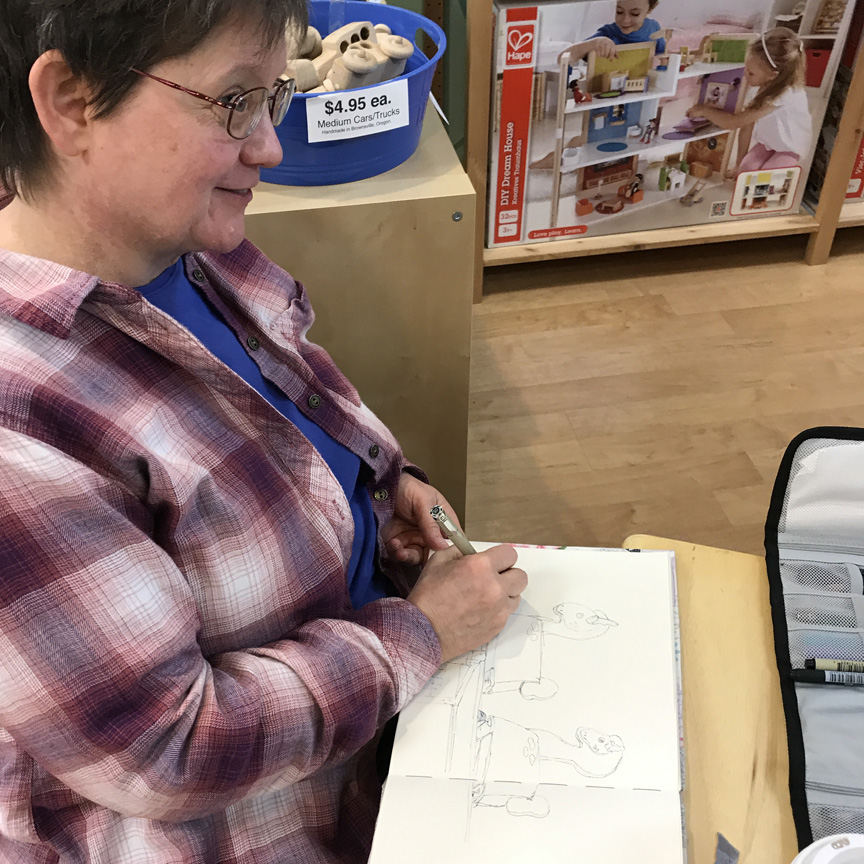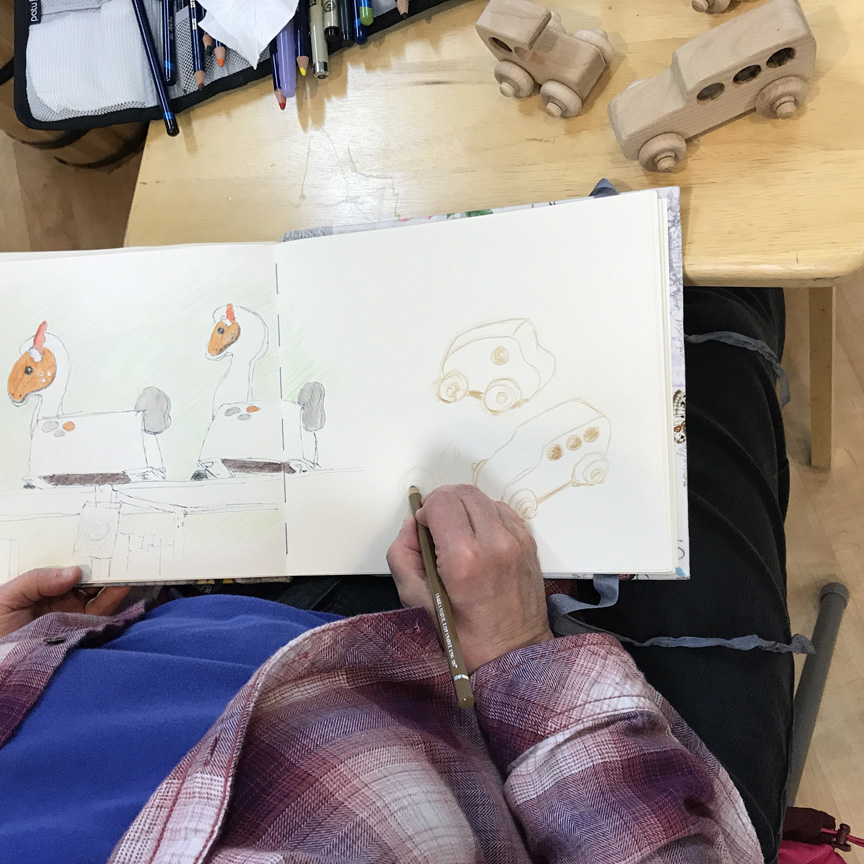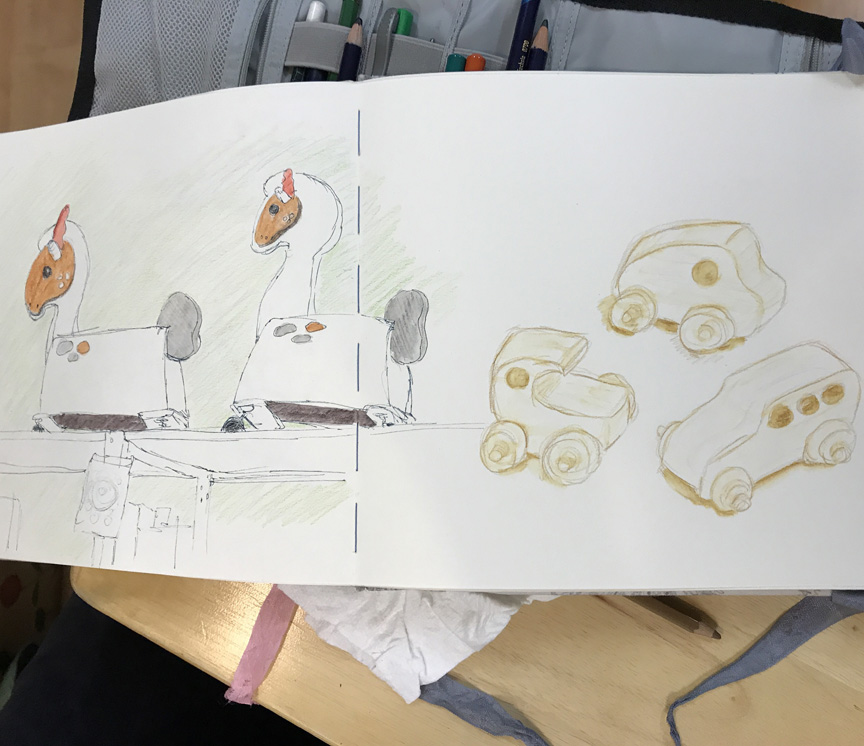 Daisy couldn't just do one item, they were all too tempting!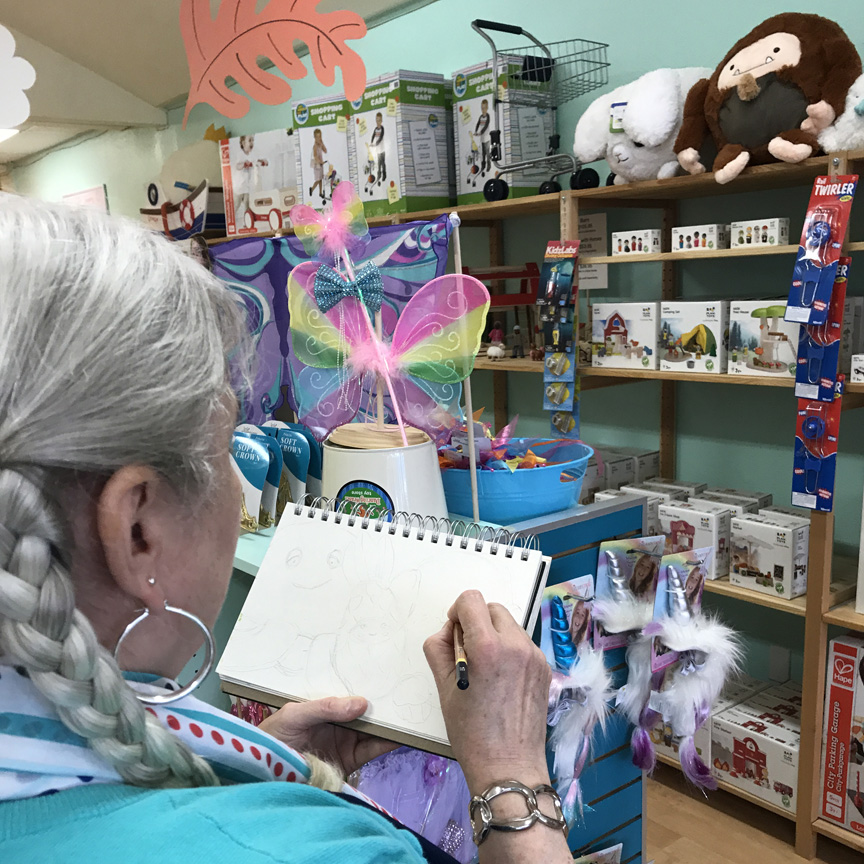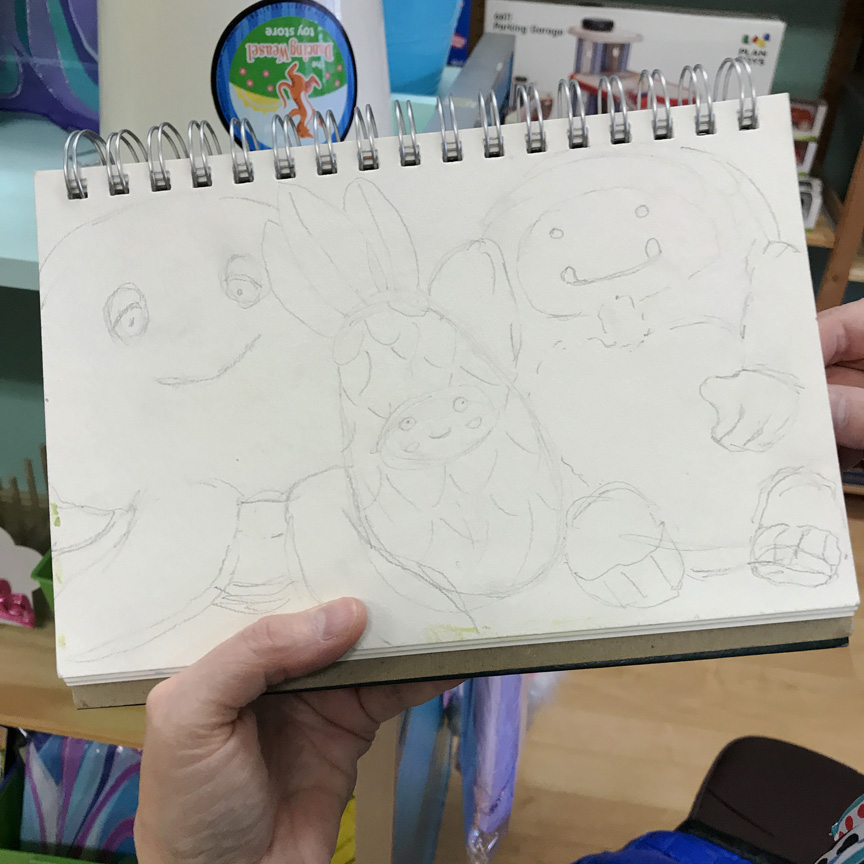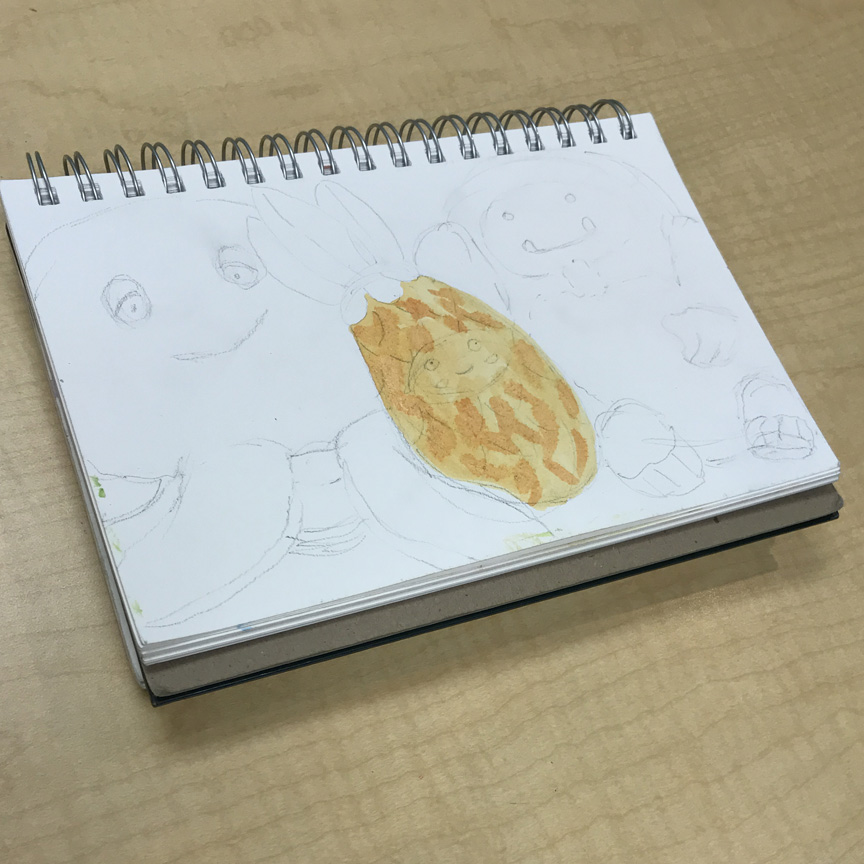 Finally Danita gave herself a break from hostessing to sketch the row of large stuffed toys – she wanted to do the pineapple, she said.
And did I mention music? The wheels on the bus go round and round. The itsy bitsy spider went up the water spout. OK, so we sang along!