– 5th St. Market, Eugene, OR
The most difficult thing we do each week is decide where we're going to sketch the next week.  So it's a pleasure to just go back to where we were the previous week!  Simple.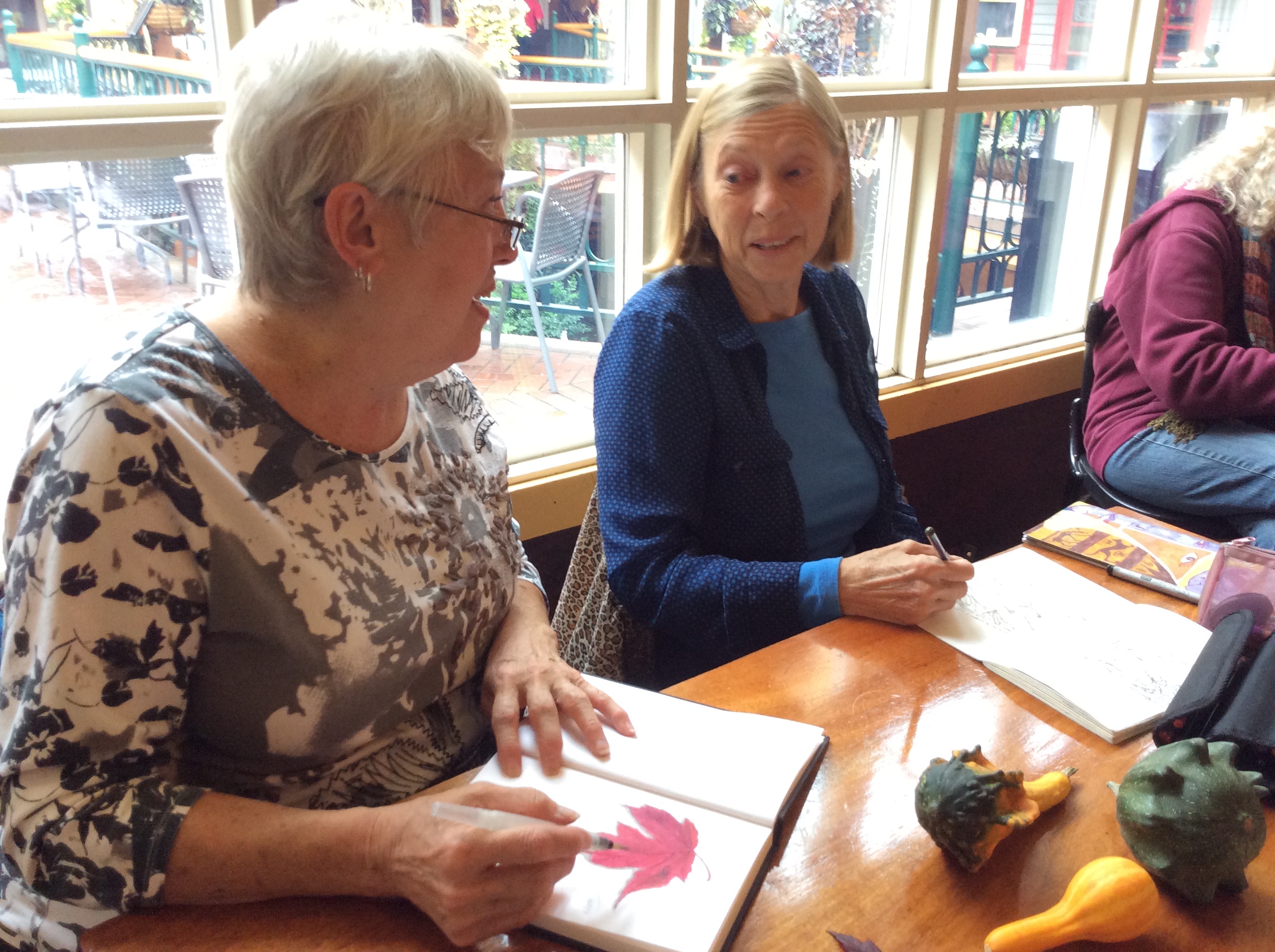 Jane & Barb Shirk appreciated the bright light in the window alcove.
Tricia and Sandy got right into their sketches, too.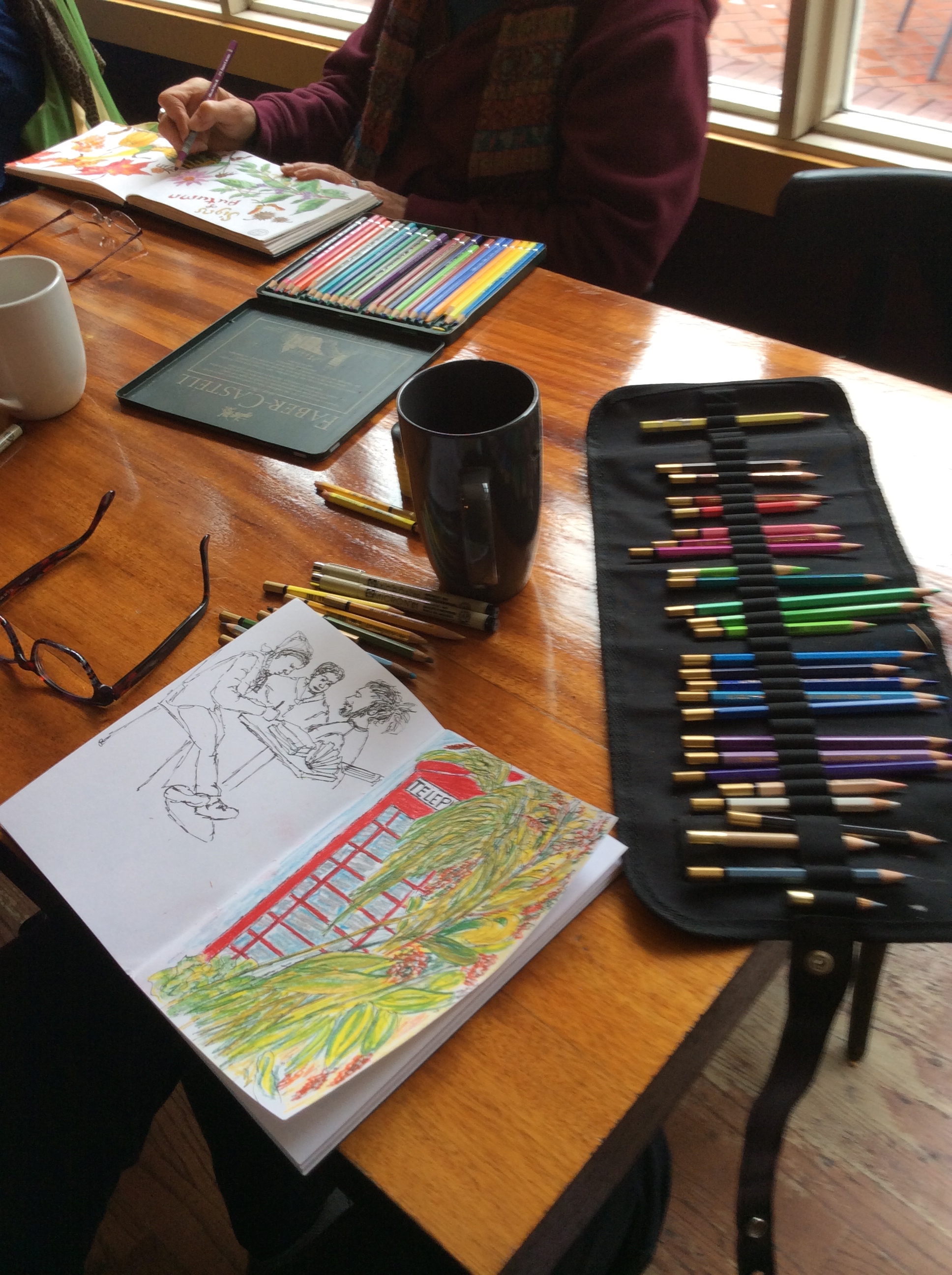 Here you can see the tools they were using, and how Sandy's sketch of the telephone booth (flanked by corn foliage) turned out.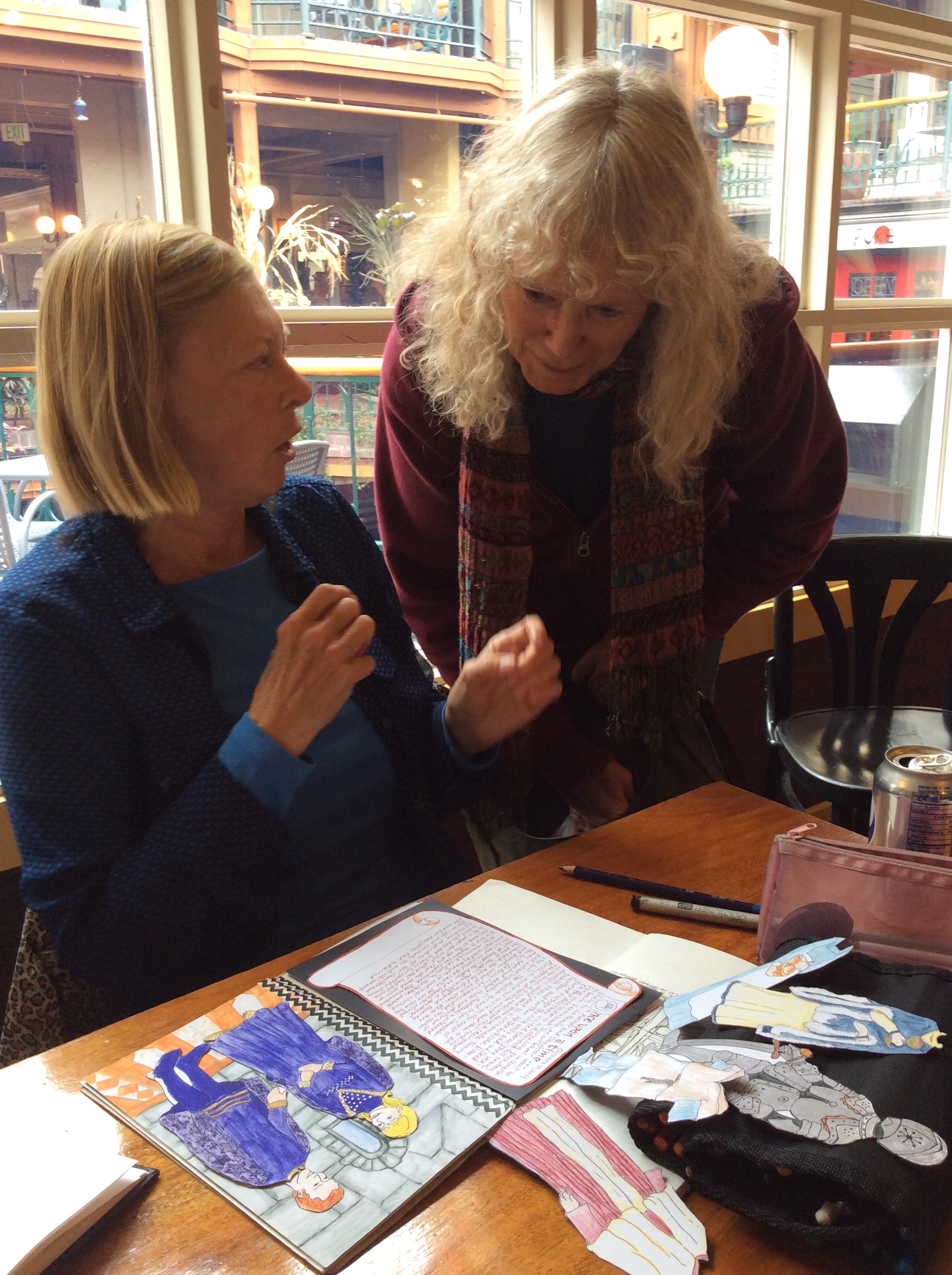 Barb explains her "paper doll" sketches she did of costumes she & her daughter saw at the castle in Narni, Italy – she's put them on magnet backing & made an interactive book about the story, using her daughter & son-in-law as the main characters.  How clever!
And all the while, Hugh was intent on the scene out the window.  Wow.
And who took the people pictures (since Jane left her iPhone at home charging on the counter)? Carol Schaafsma, one of the new comers from the Italy 2014 trip with Ken O'Connell: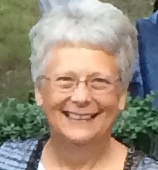 Welcome!  (and thanks)