16 Tons Cafe, Eugene, OR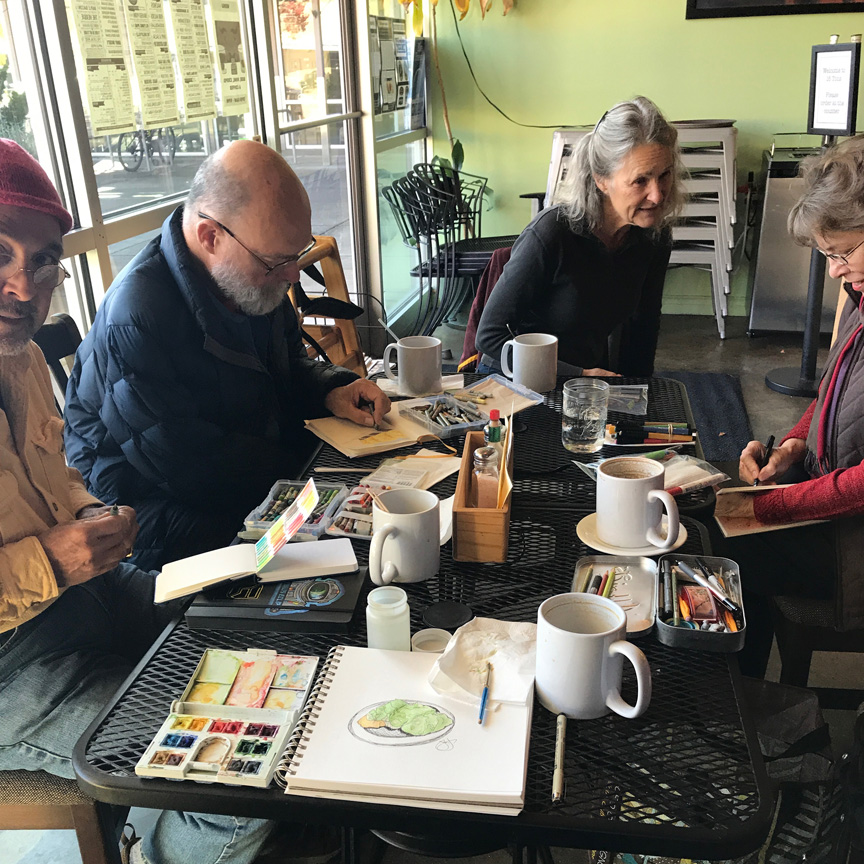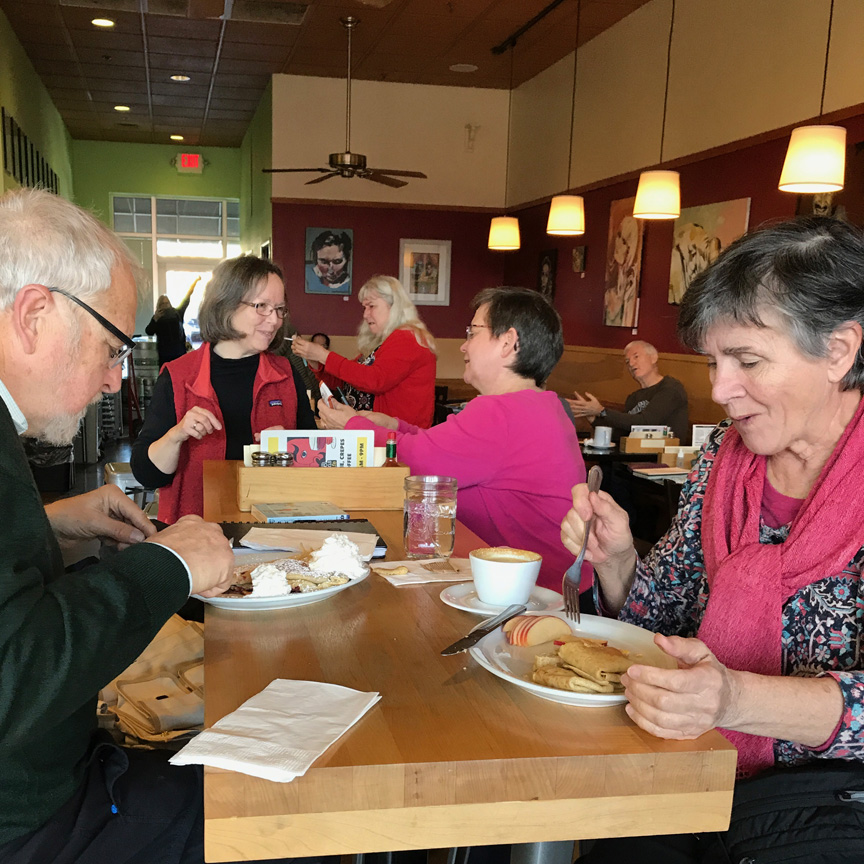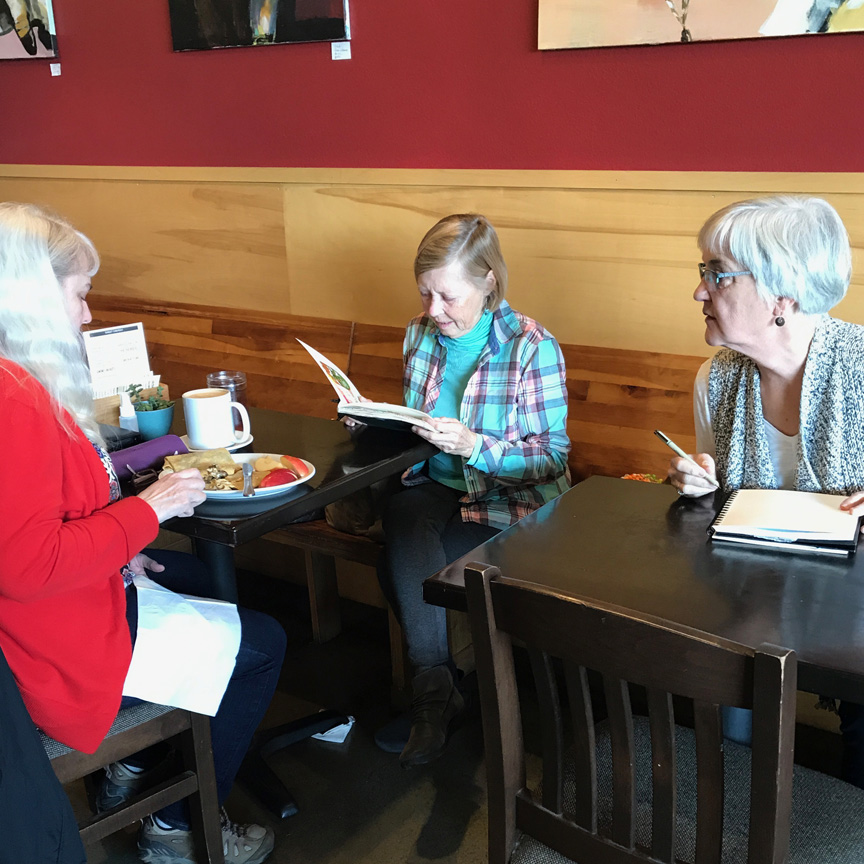 We like this cozy cafe, where we can spread out – Hugh, Erik, Sandy, Bev; Ken, Marsha, Danita, Daisy, Lealan; Danita, Barb Sh, Katie.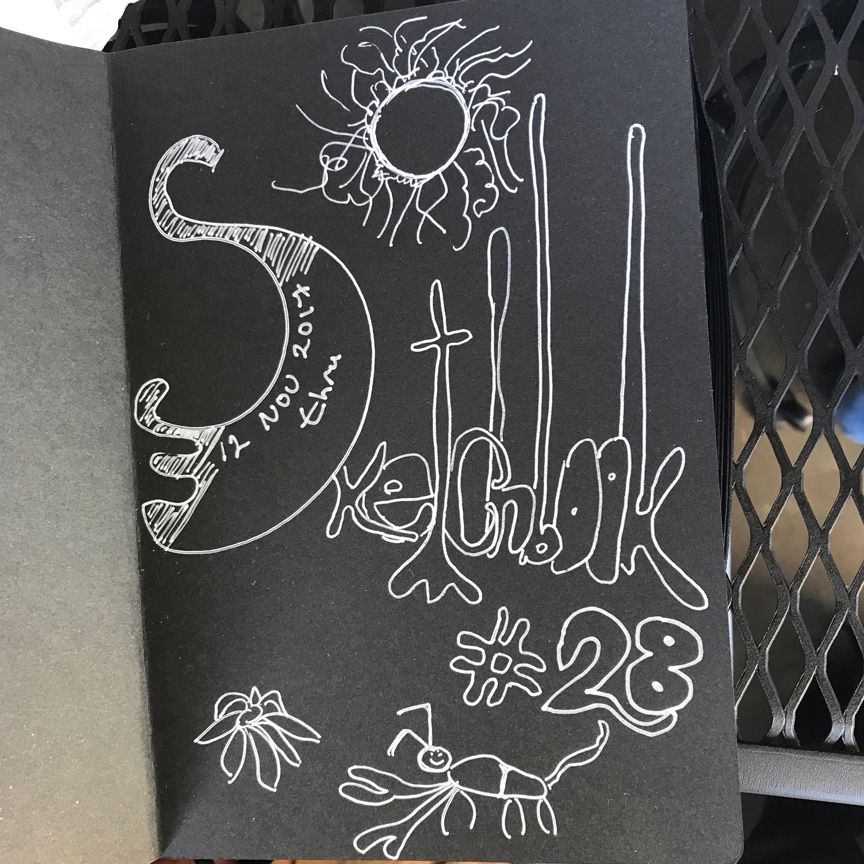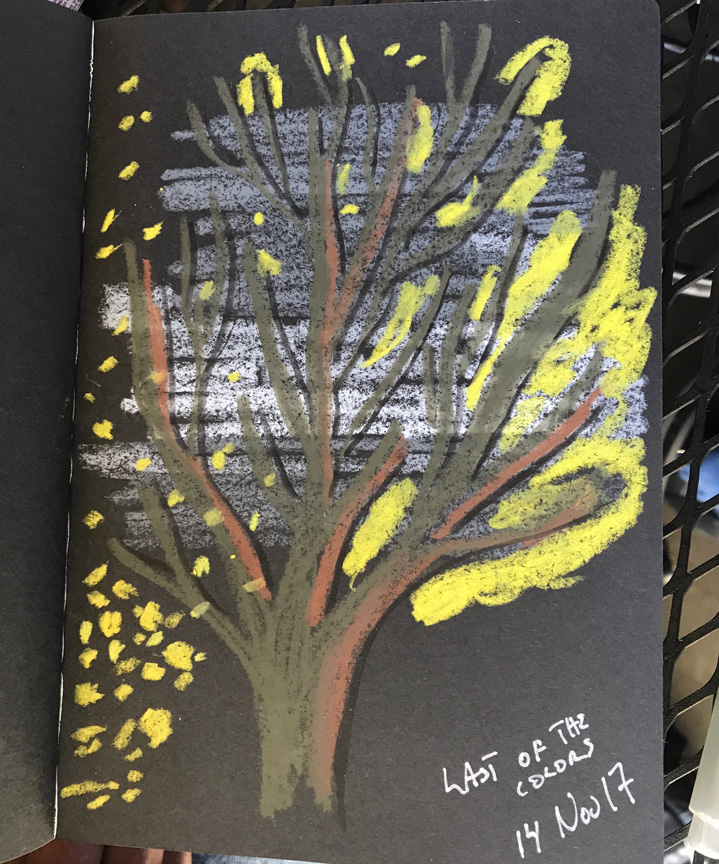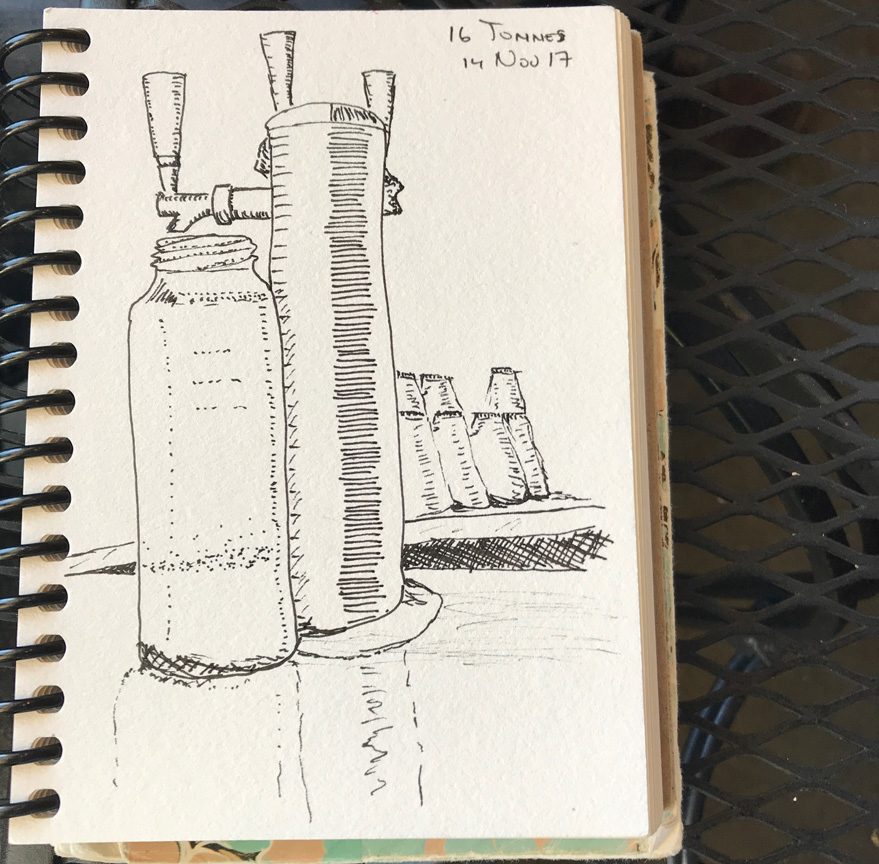 Hugh was really cranking them out – a new coversheet for a new sketchbook, and he was off! Nice black on white sketch, too.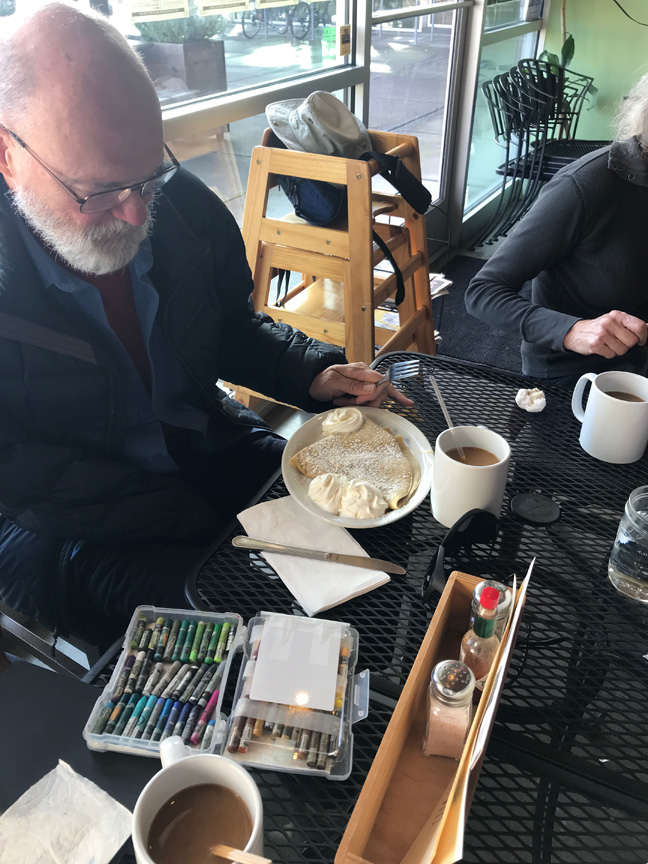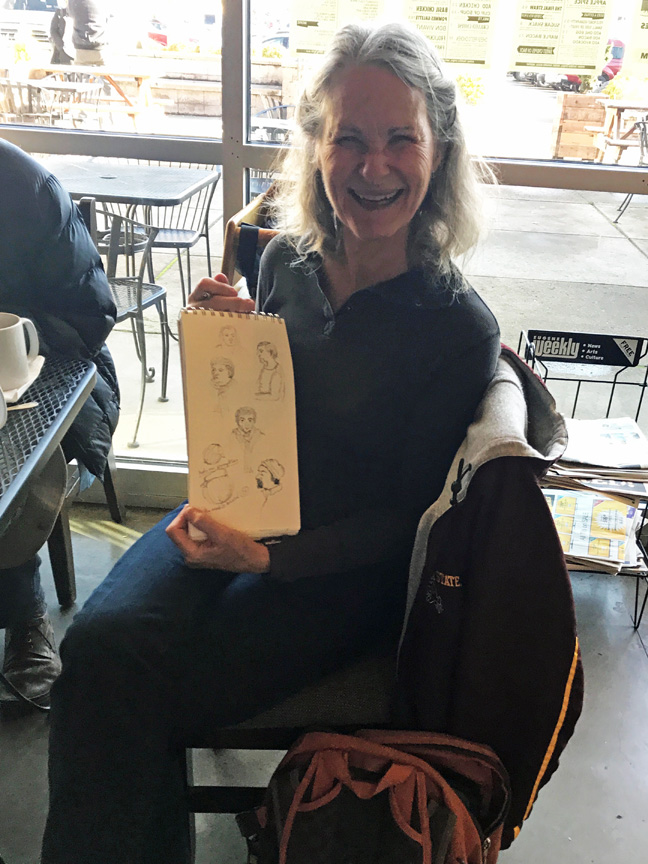 Erik tempted Sandy with the whipped cream on his lemon curd crepes, but it didn't slow down her sketching of mini portraits.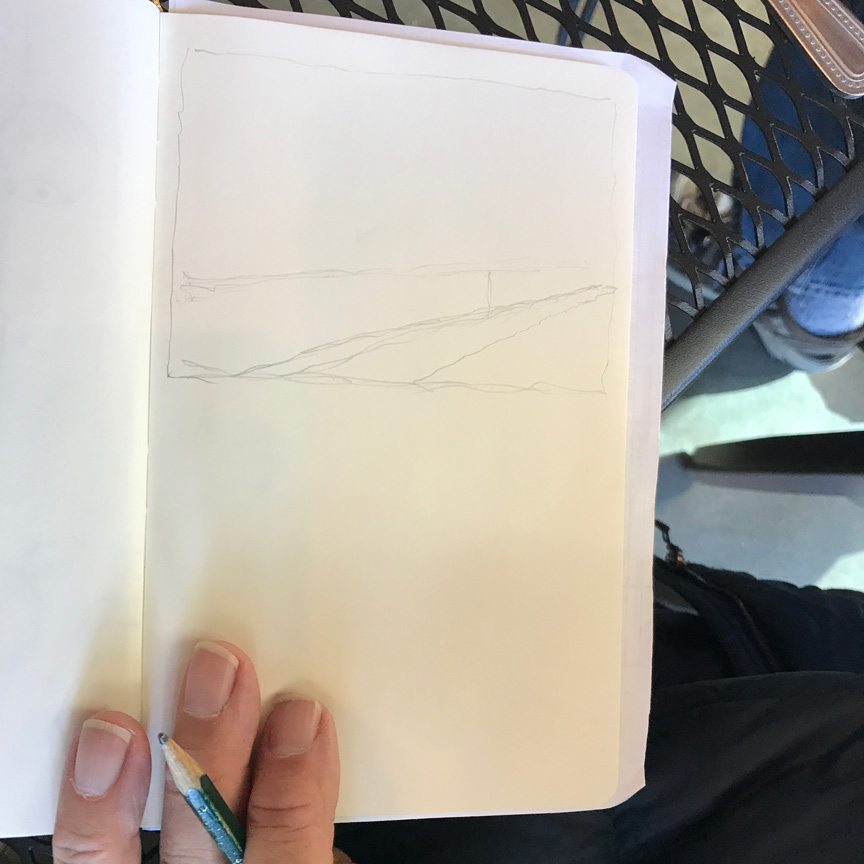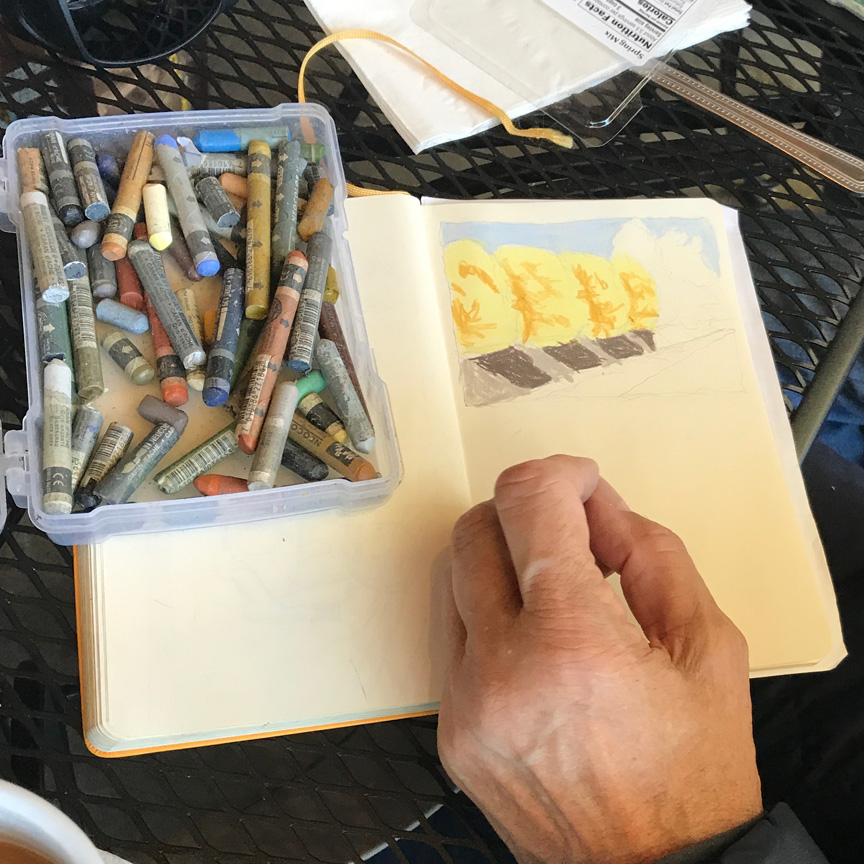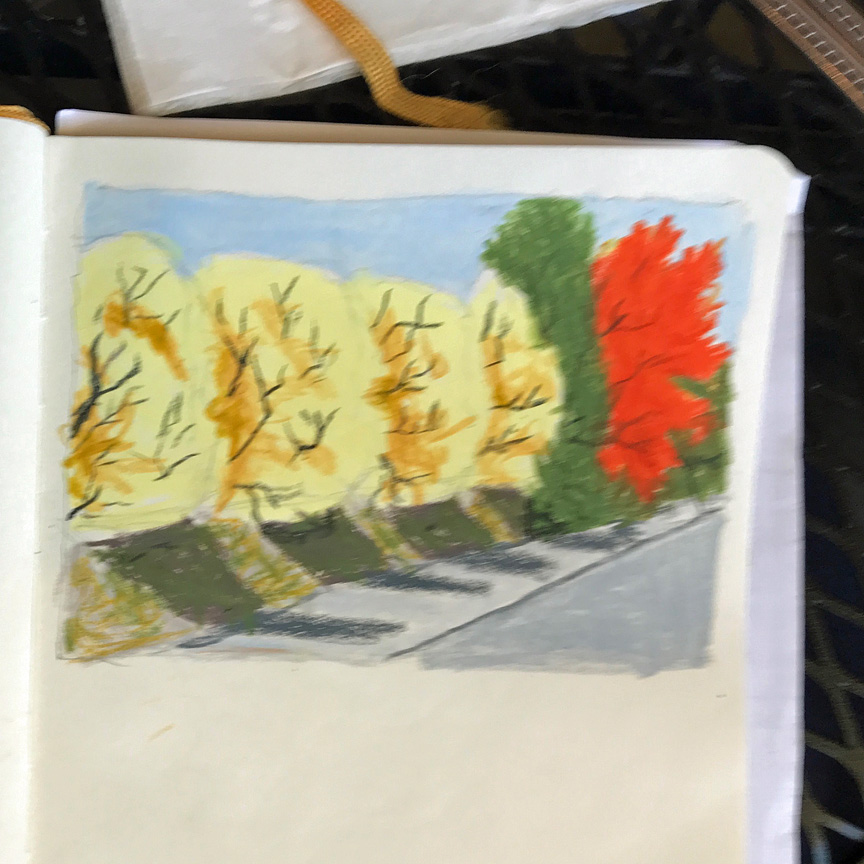 Here's how Erik's sketch evolved – love those colors!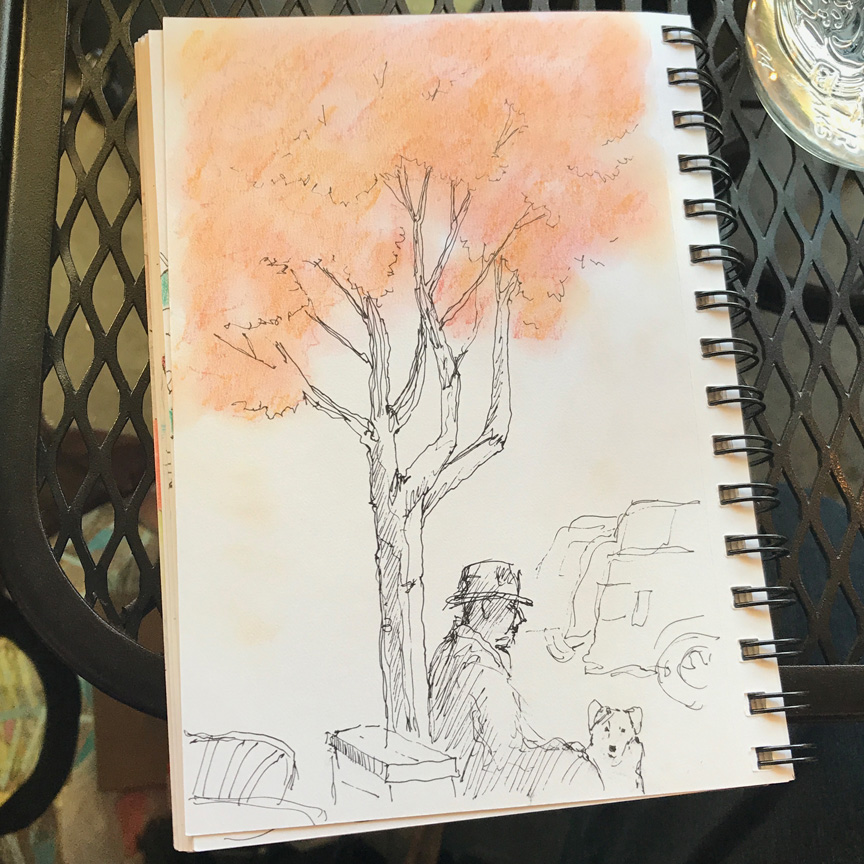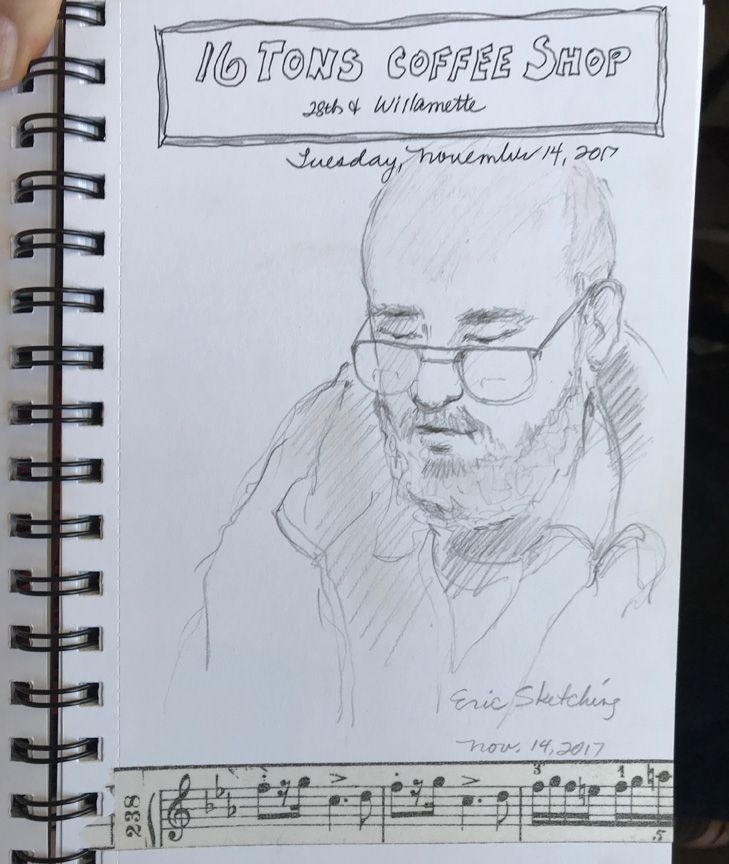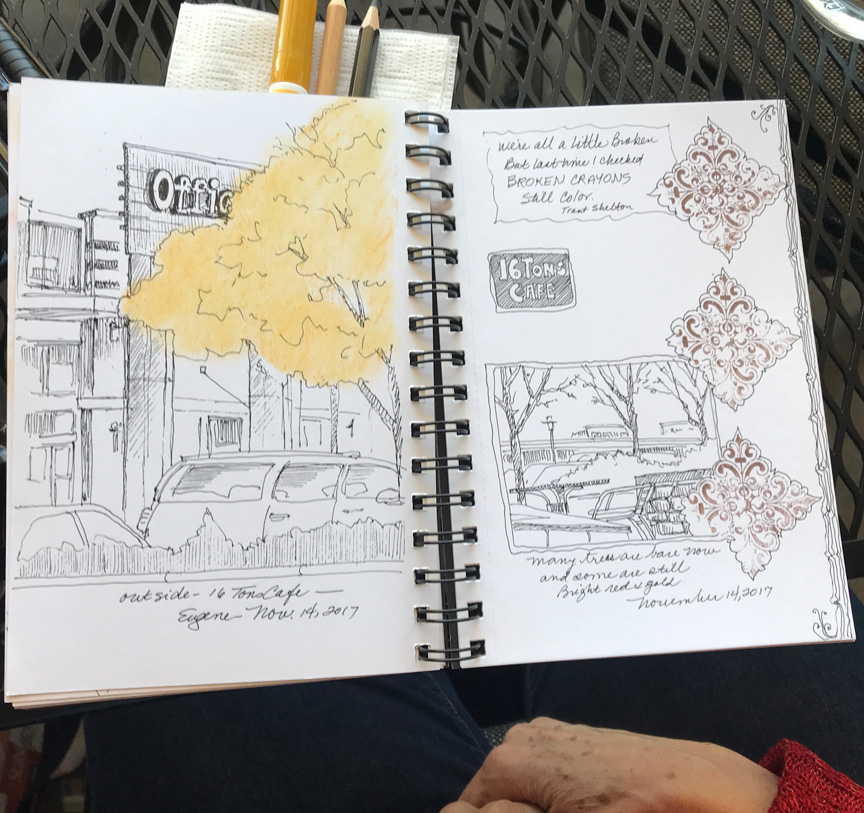 Bev got a lot of sketches done (including one of Erik in the middle).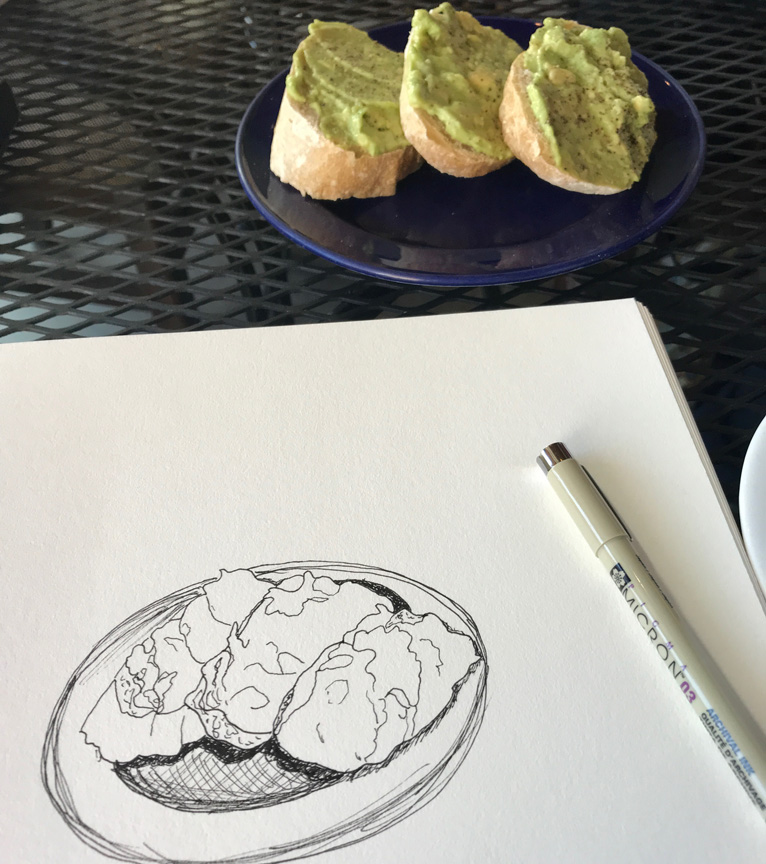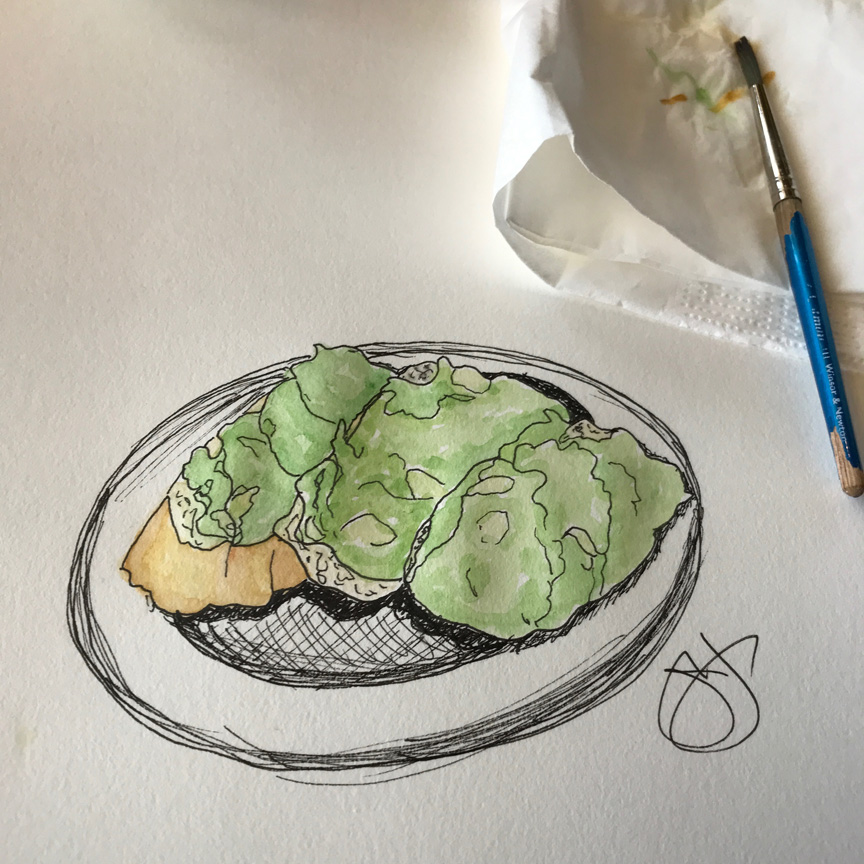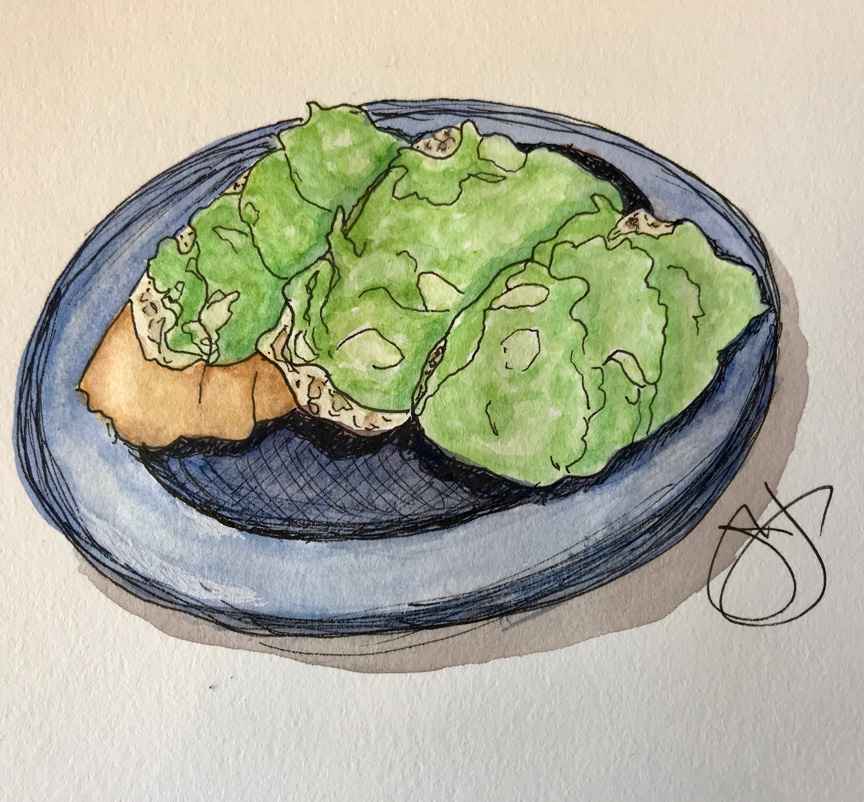 Jane's sketches were of her new favorite dish – avocado on toast!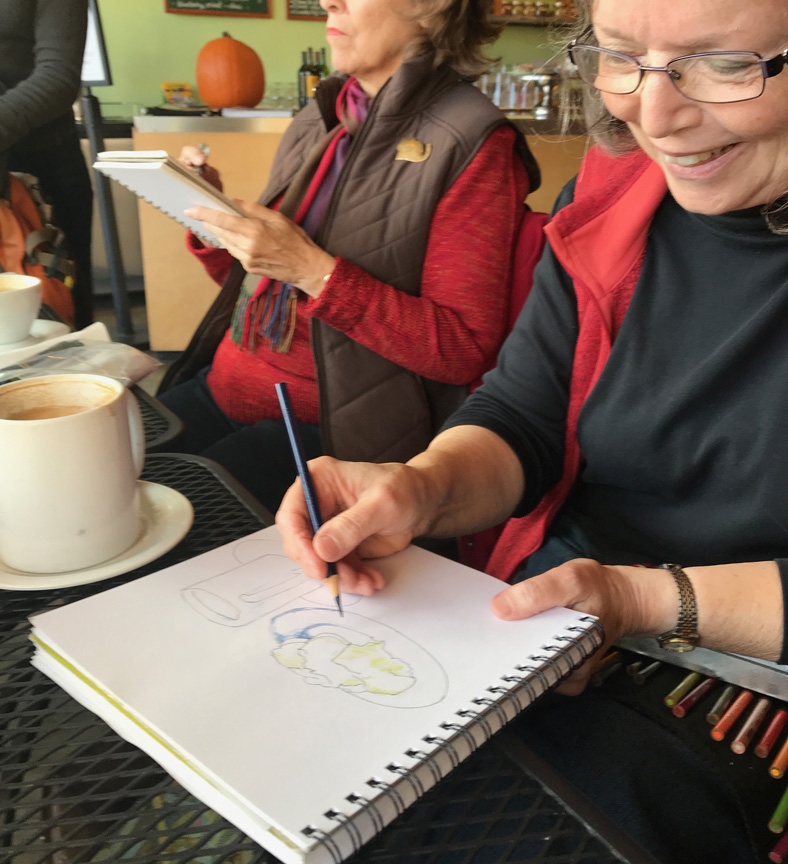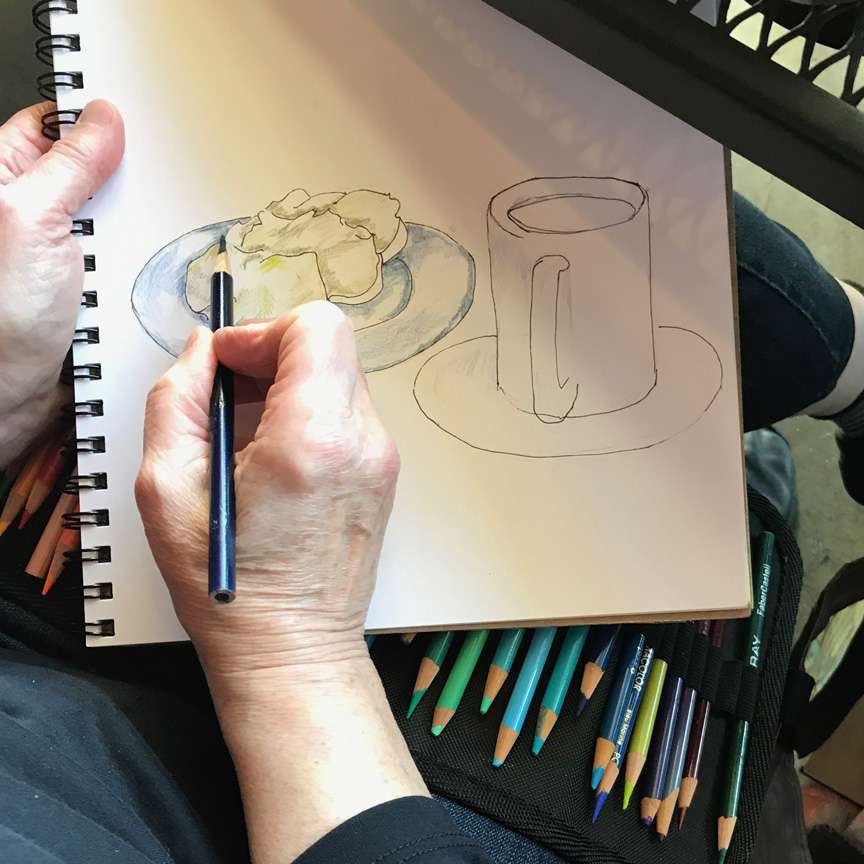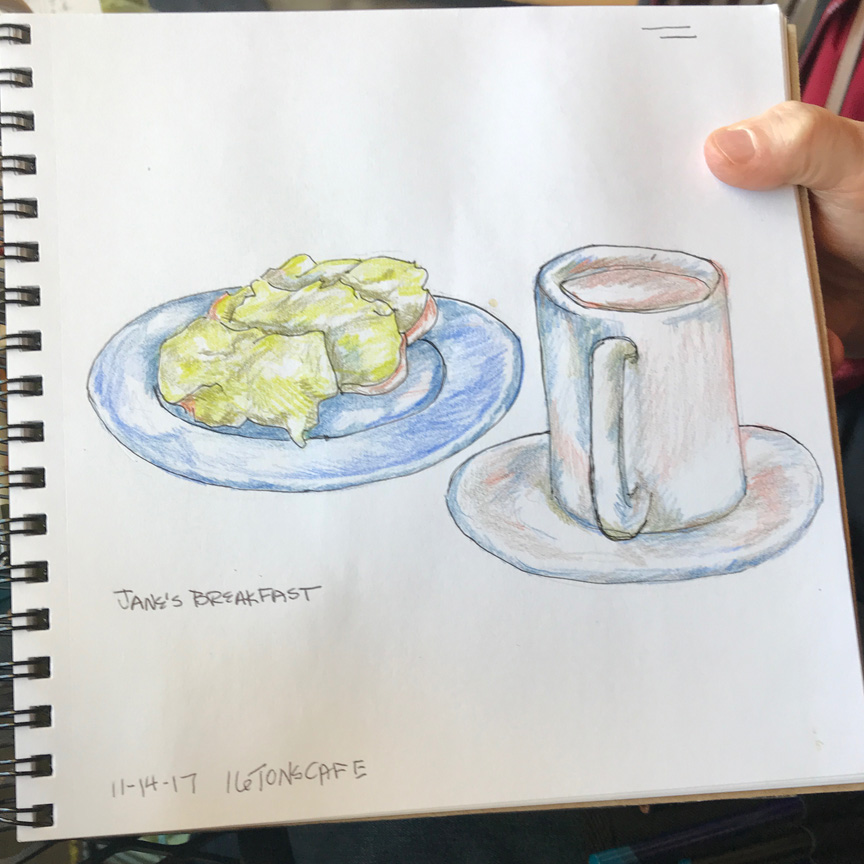 Marsha chose the same topic, but used colored pencils instead – what a lovely rendition!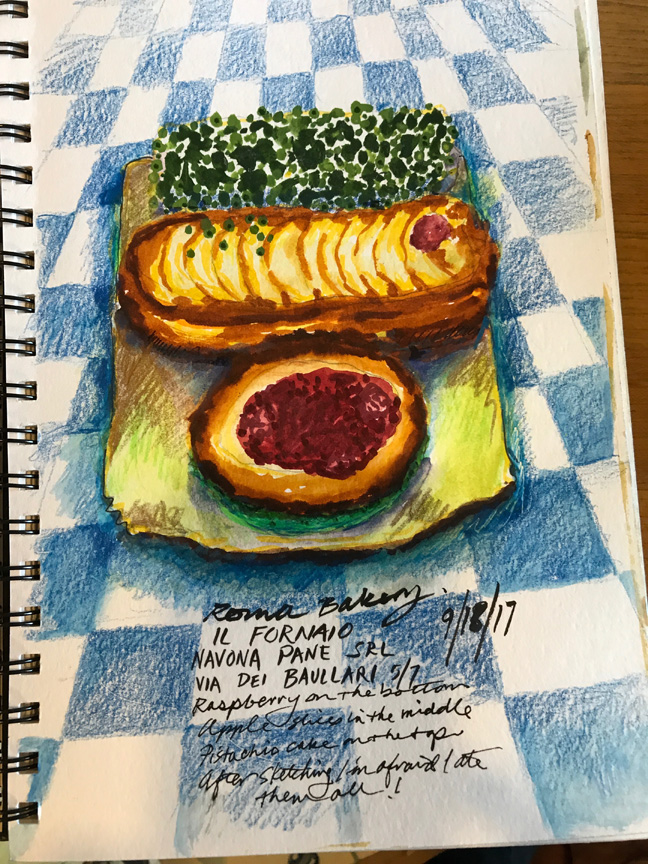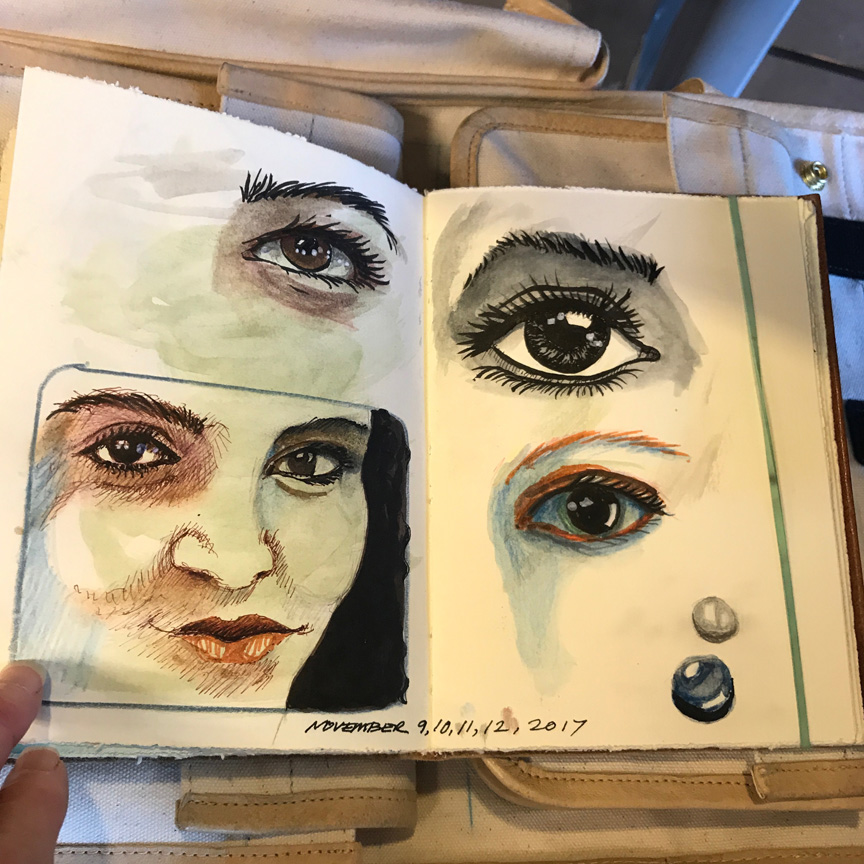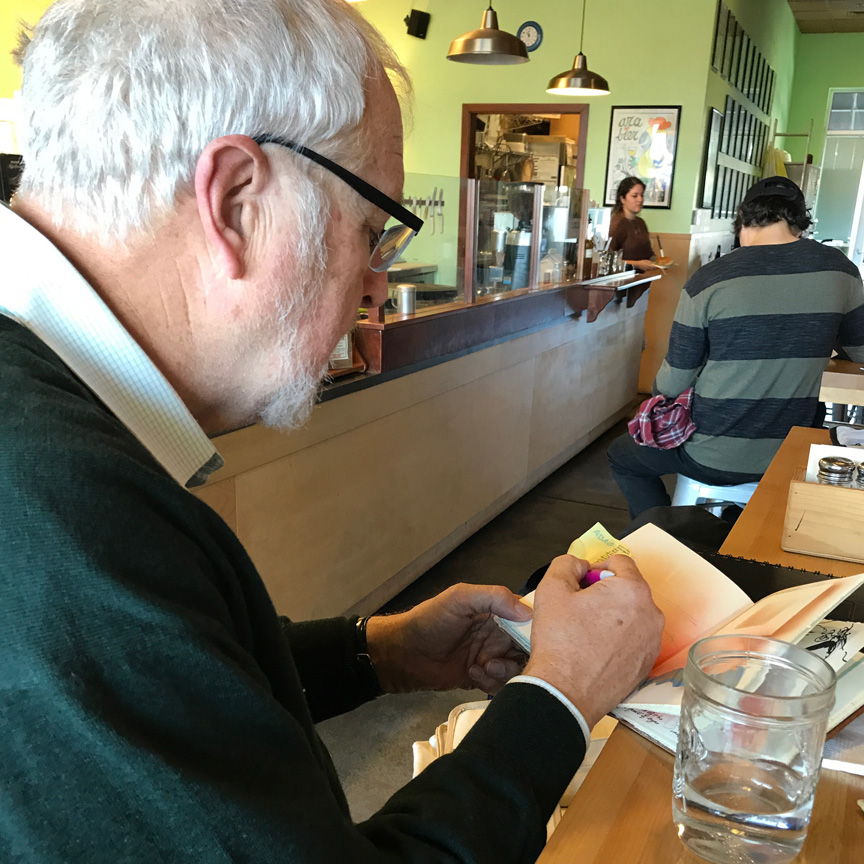 Ken's sketchbooks are never "done" – he keeps going back and adding new depth, a new study, a new use of a previously done wash.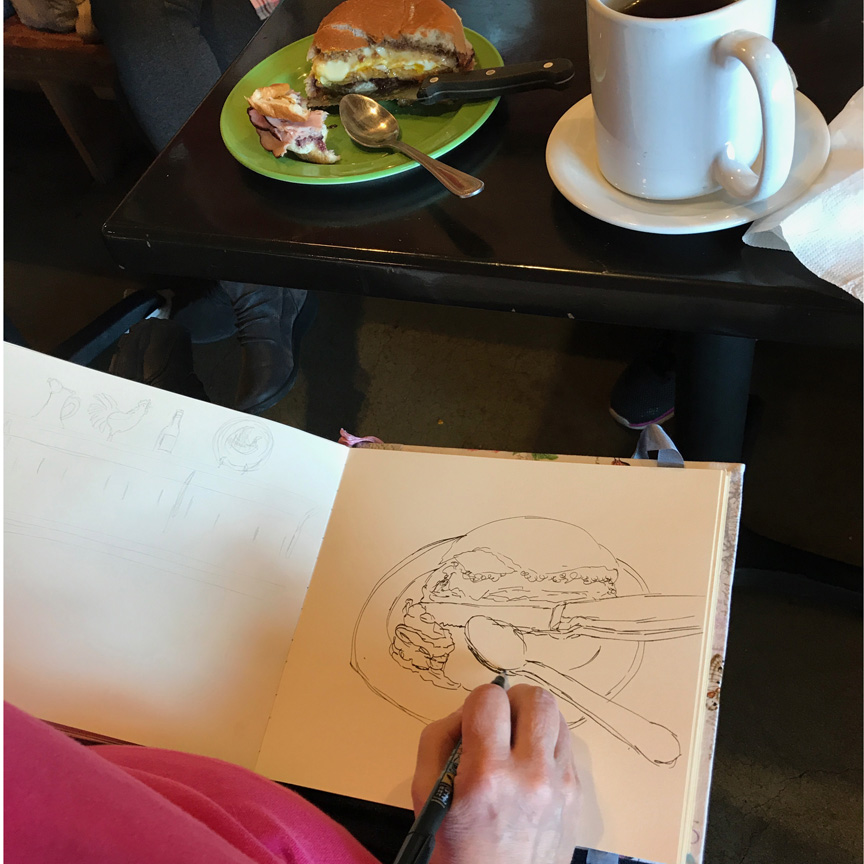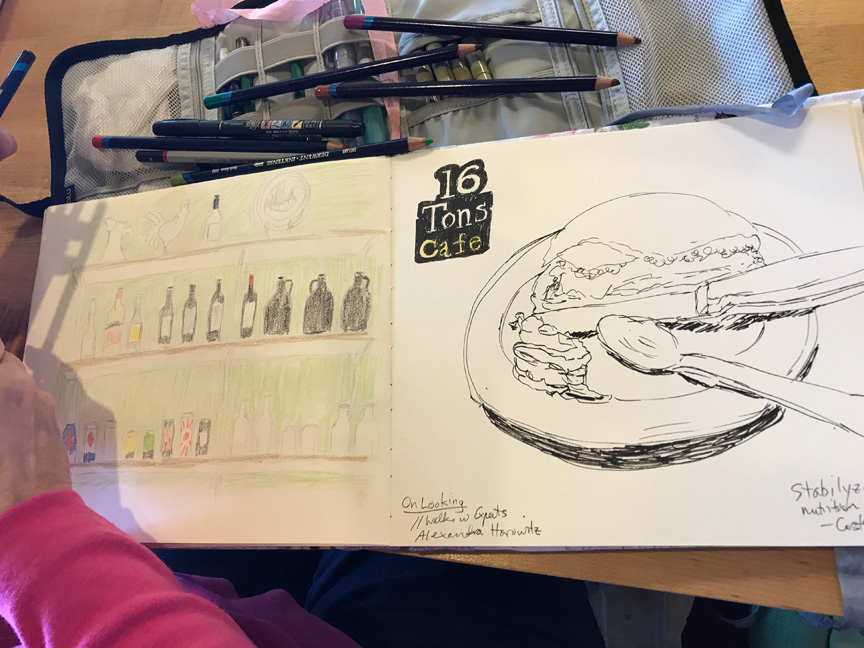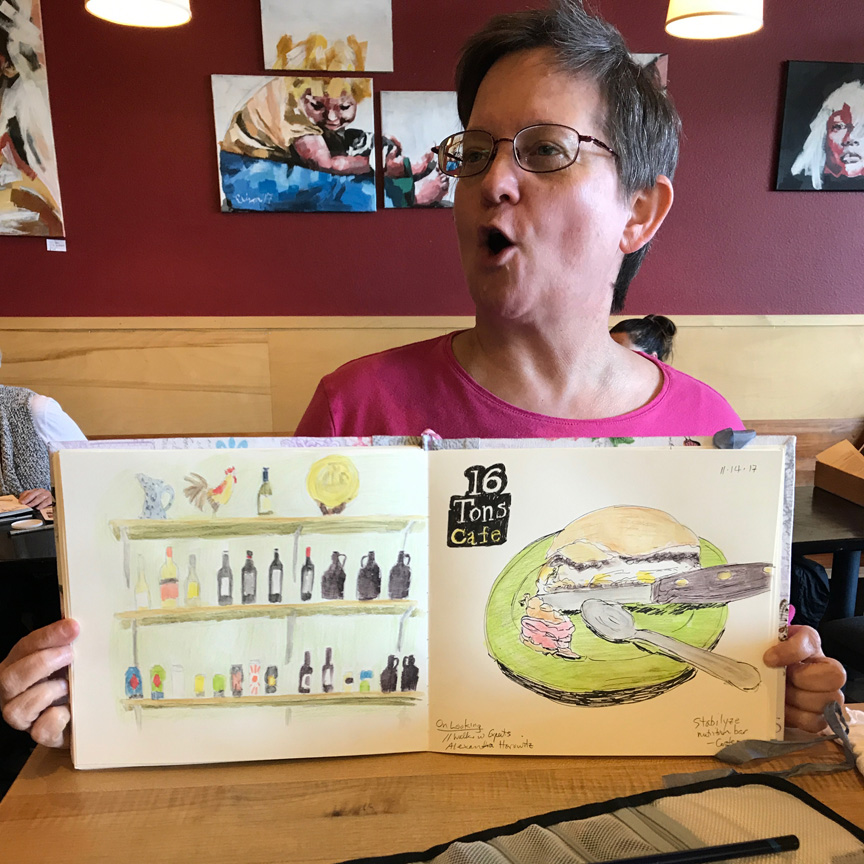 Daisy almost forgot to sketch her food before she ate it all, but managed to do her all time scope of sketching anyway.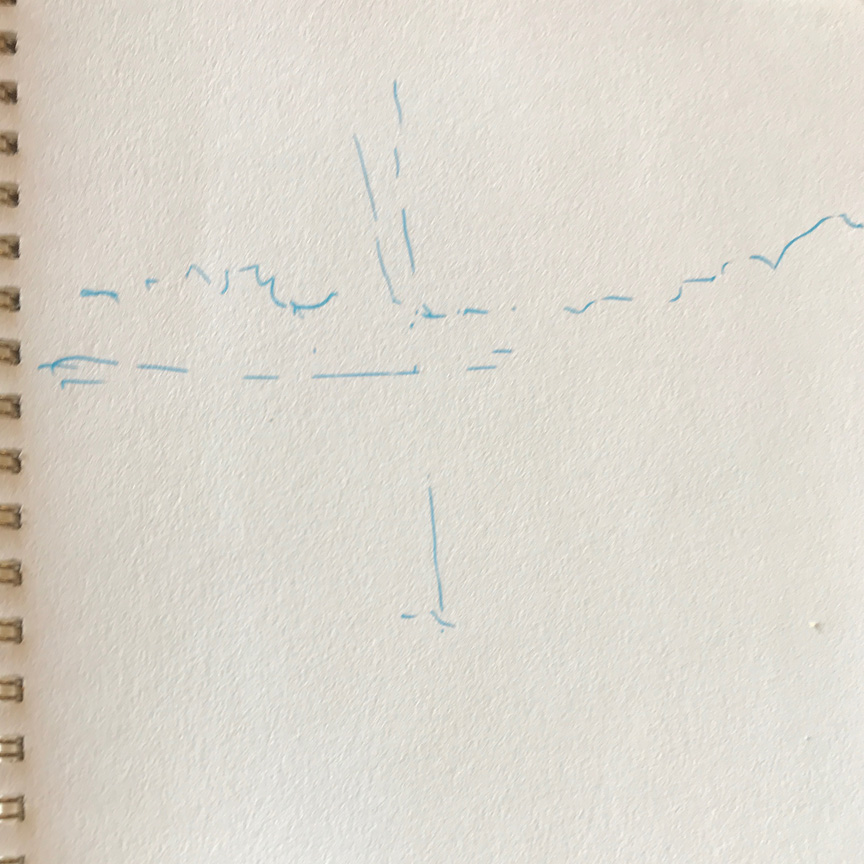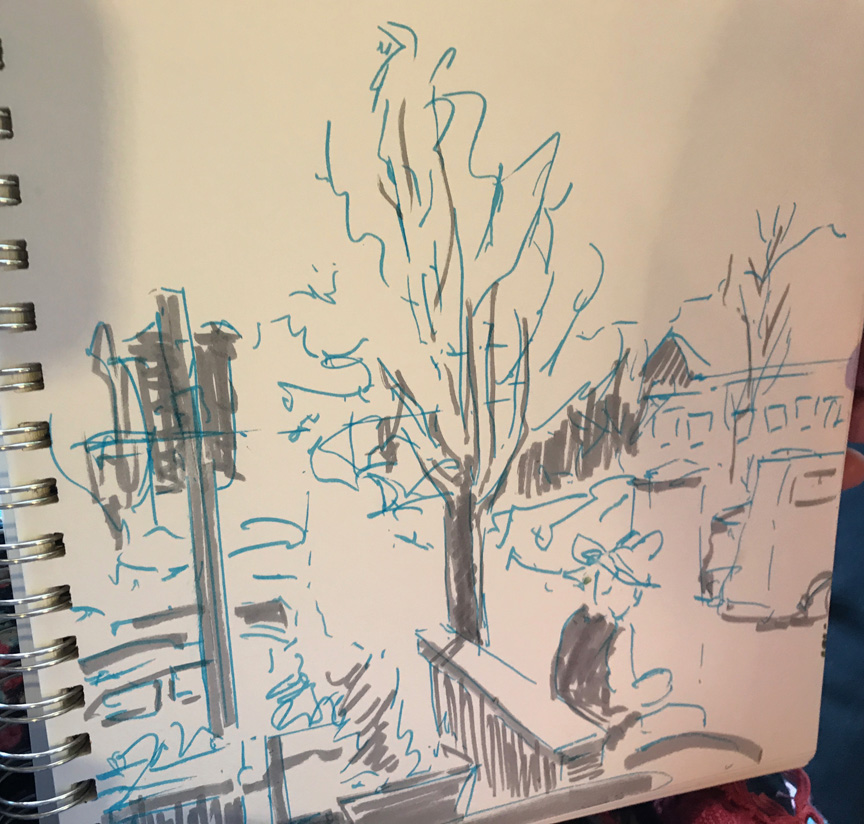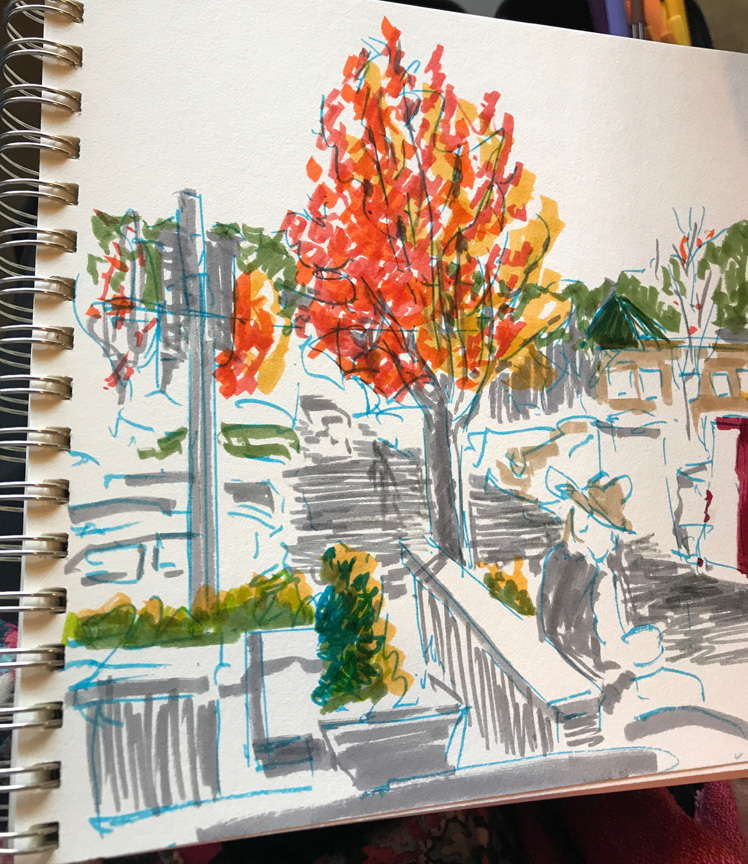 It's so interesting to see how Lealan's sketches evolve – wow!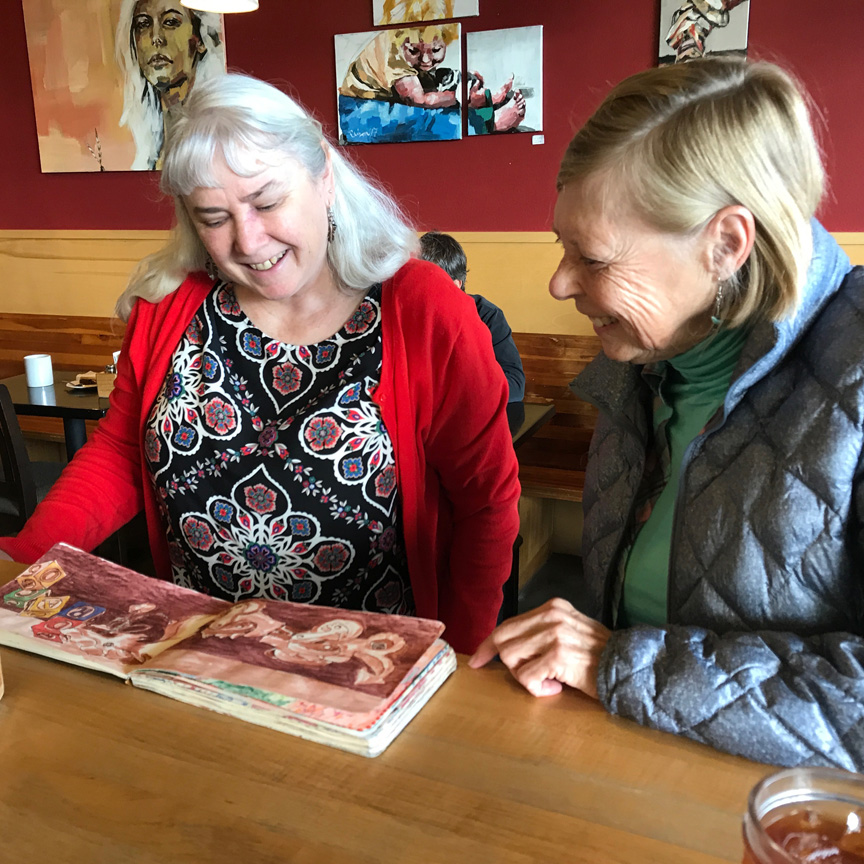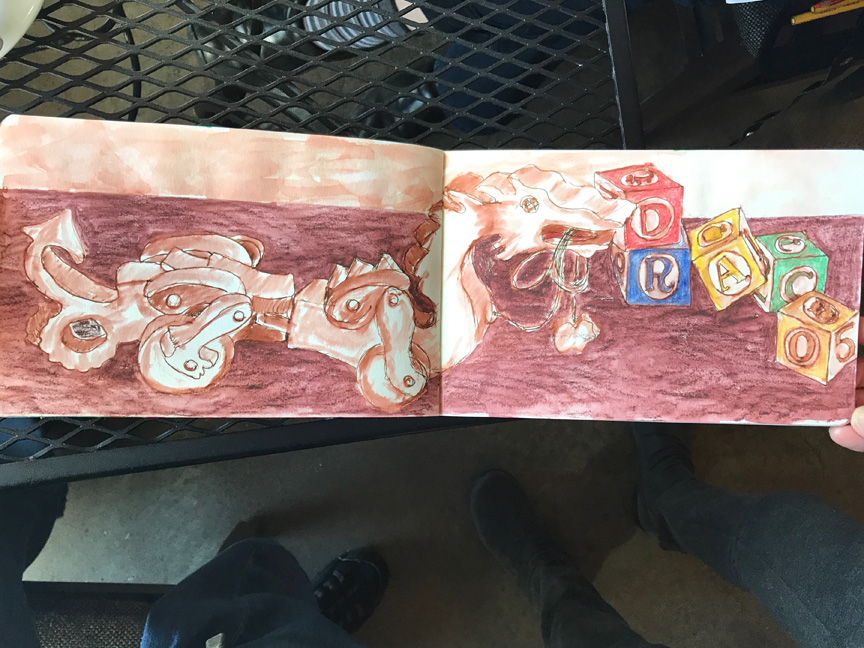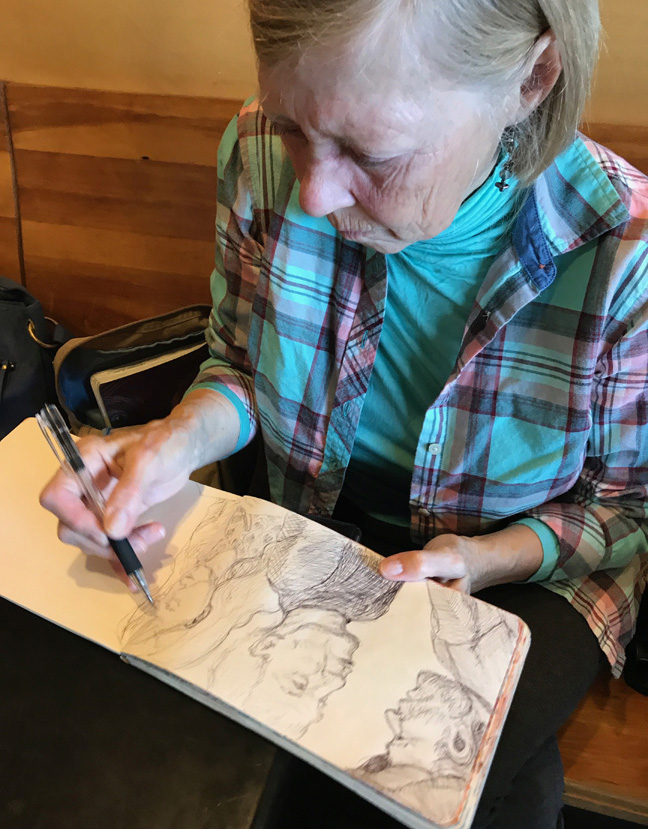 Danita looks at Barb Sh's finished sketch page done at her toy store, and then Barb Sh is off on a new page spread sketch.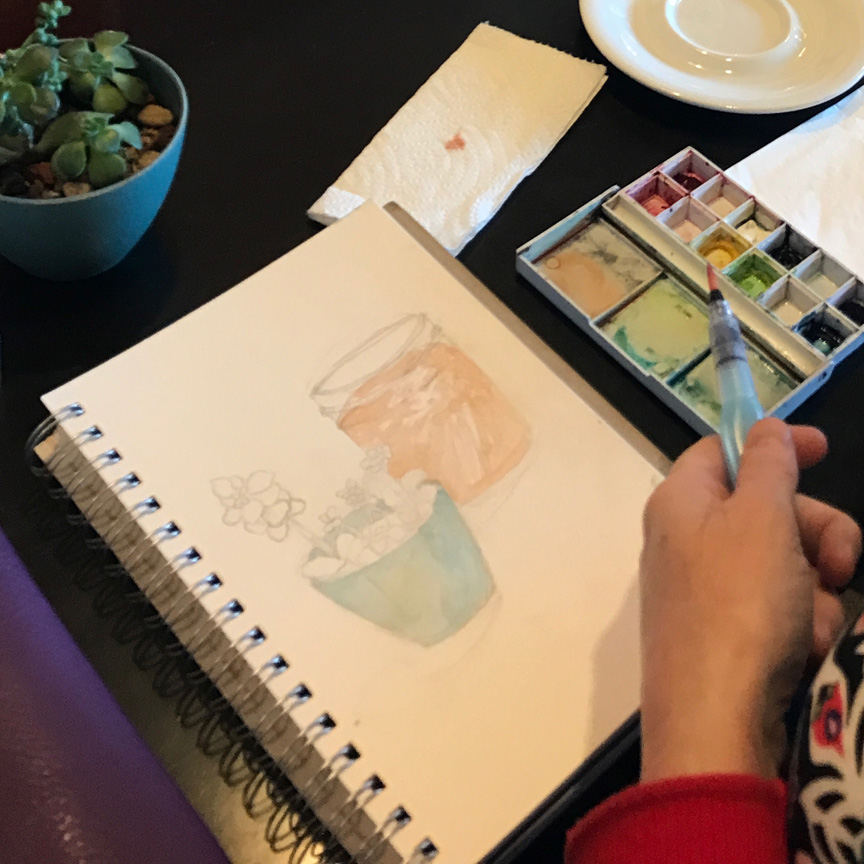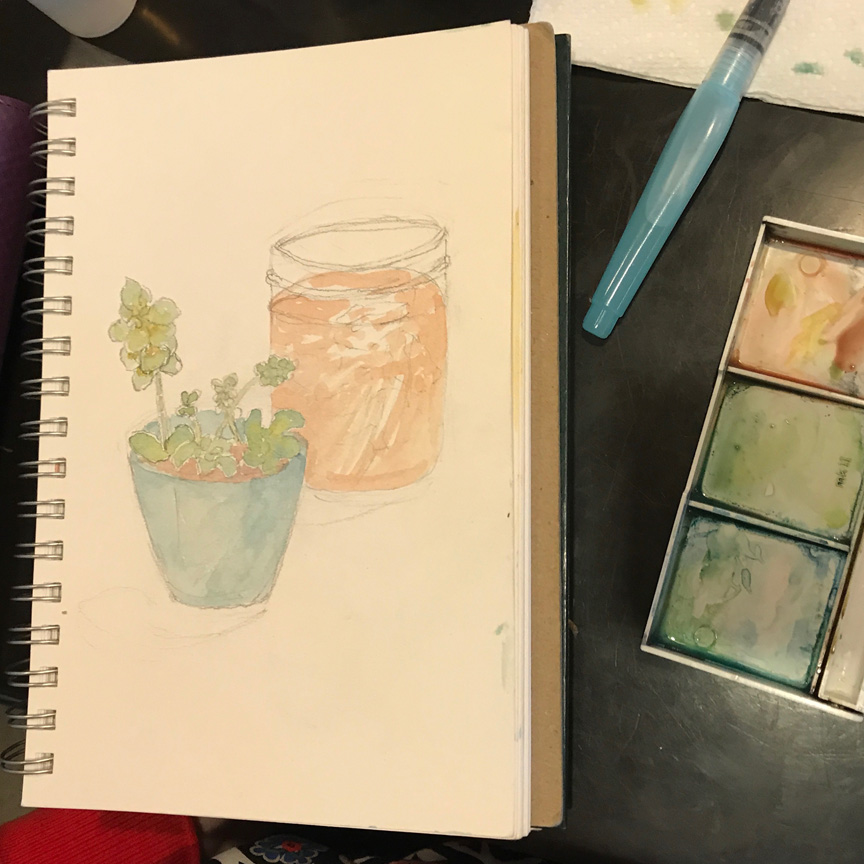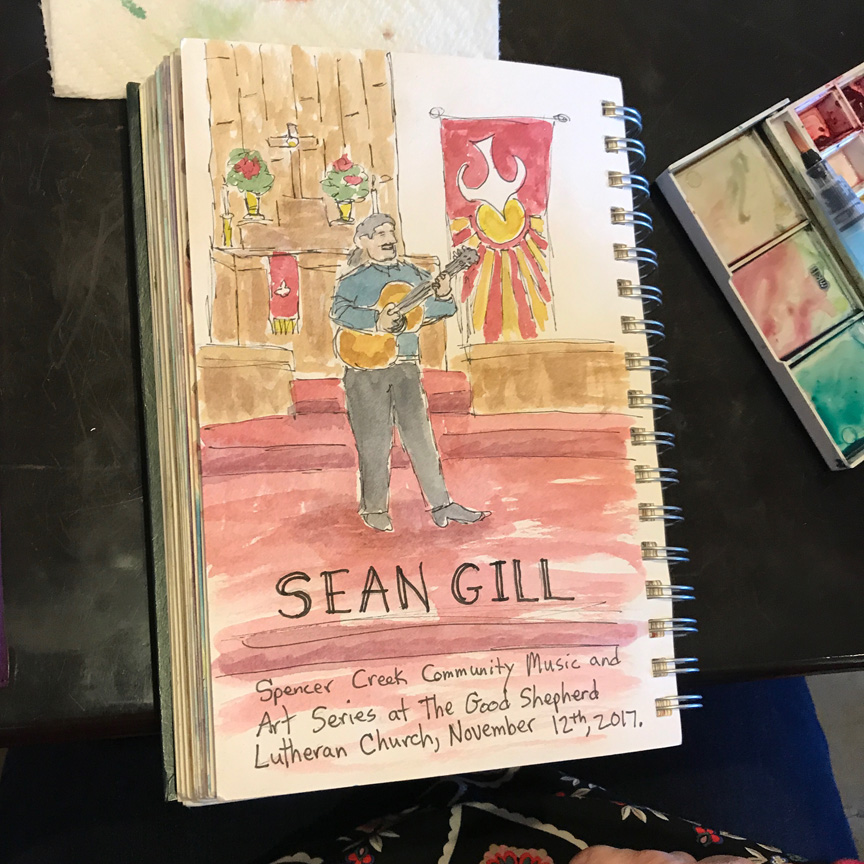 Danita worked on adding layers to a previously started sketch, and then shared a sketch she'd done recently at a performance.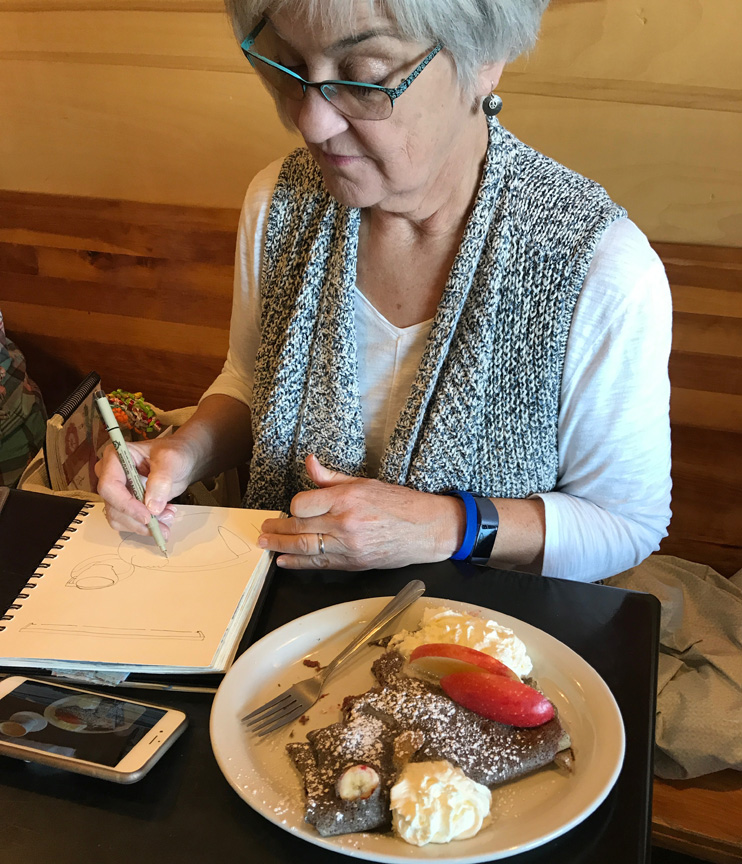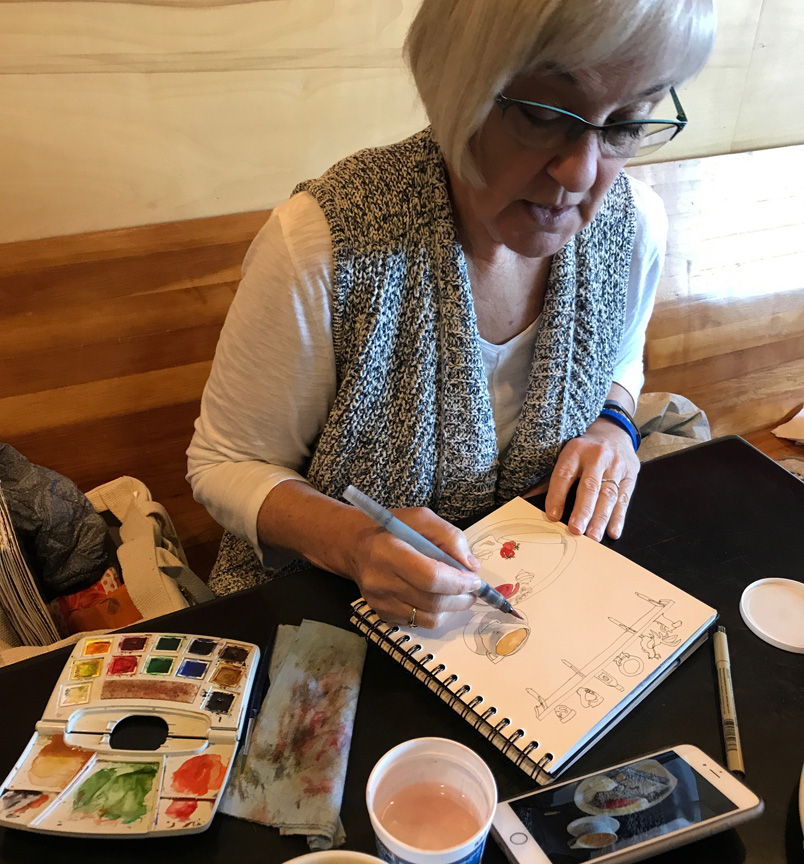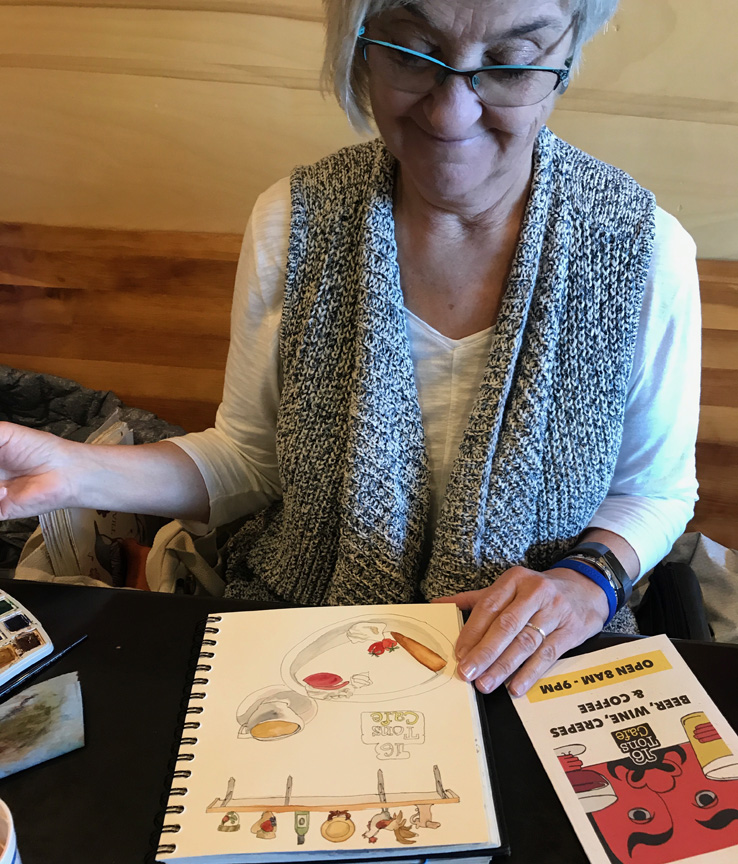 Katie faced the dilemma of what to do first – sketch or eat? And she solved it by taking a photo of the food. Ha!