5th St. Market, Eugene, OR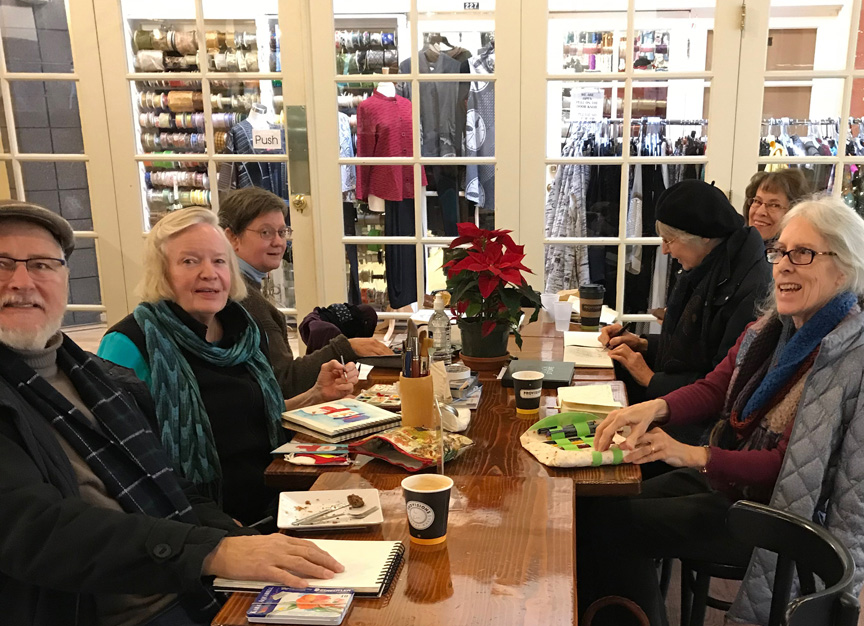 Here they are, up for the sketching challenge: Ken, Lona, Daisy, Helga, Bev, Barb So (& Jane behind the camera). Bring it on!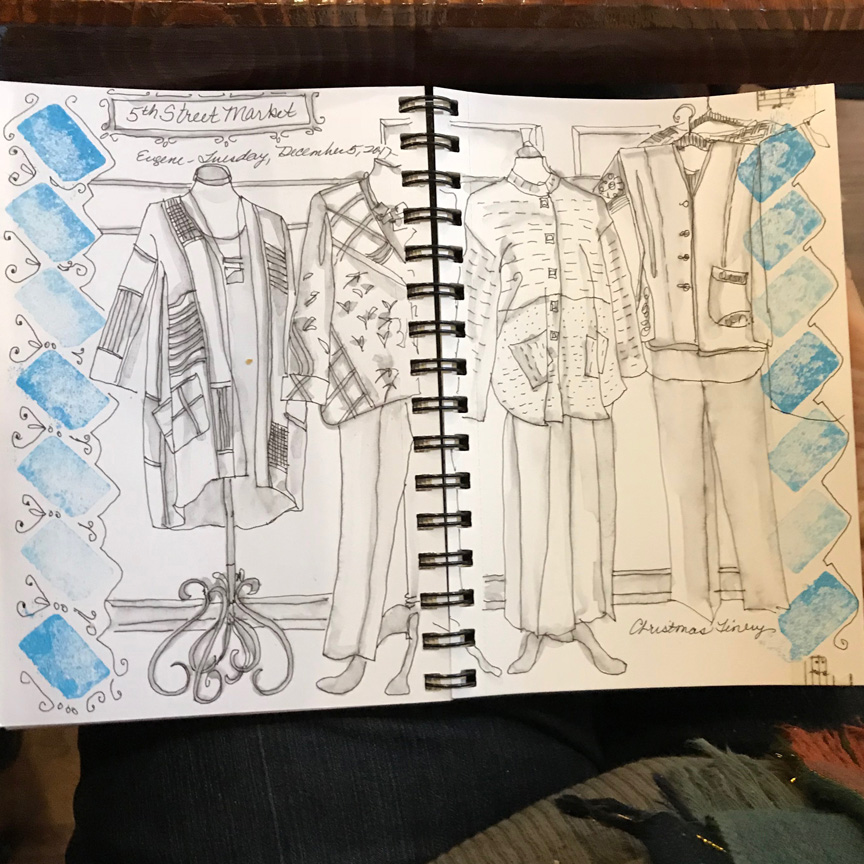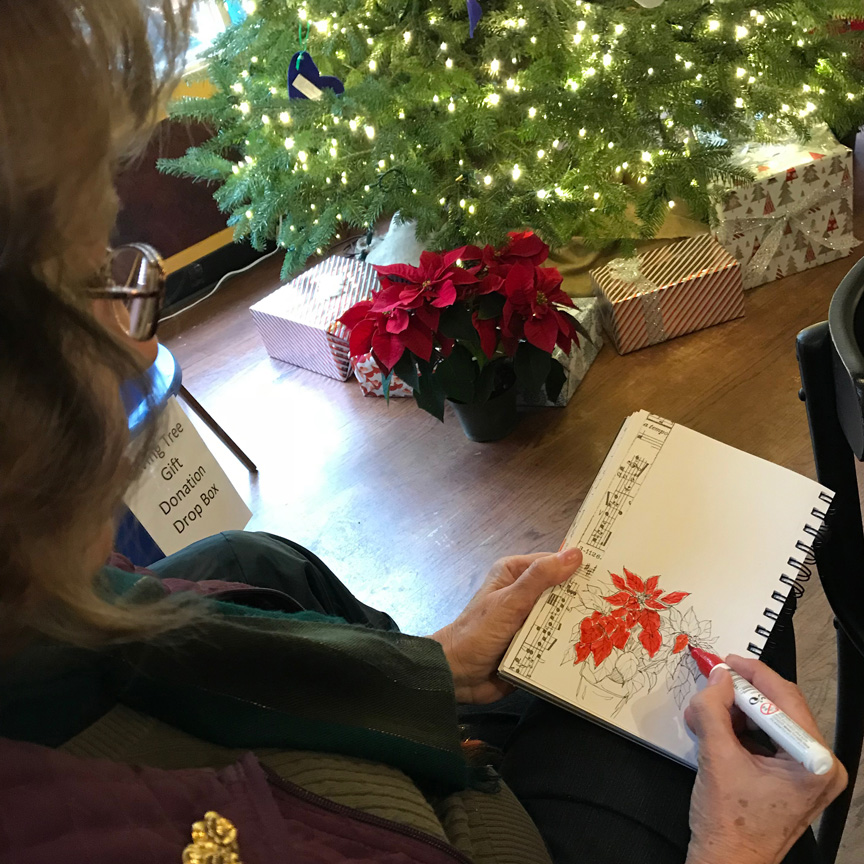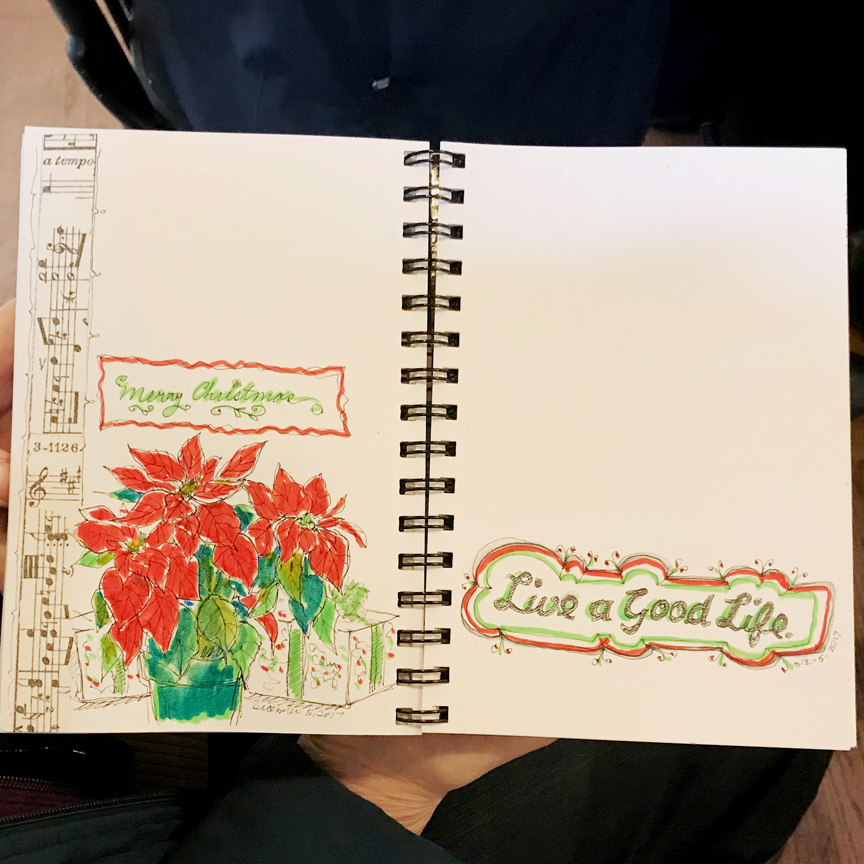 Bev captures the scene out the door to Mindy's shop, then moves on to the poinsettia under the tree, & a nice motto, too!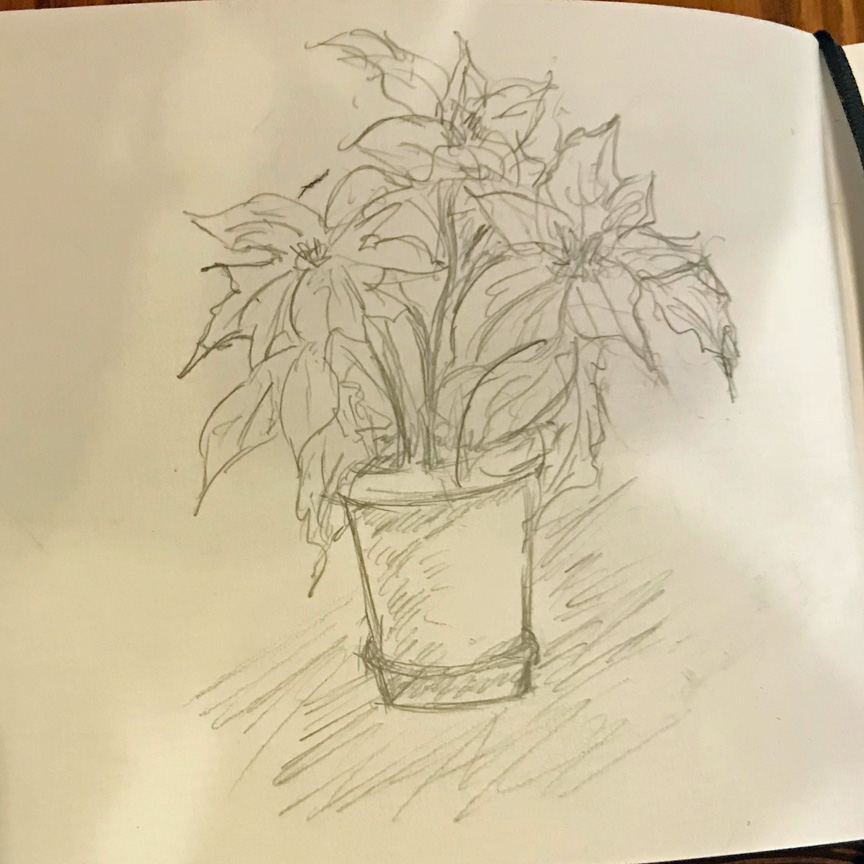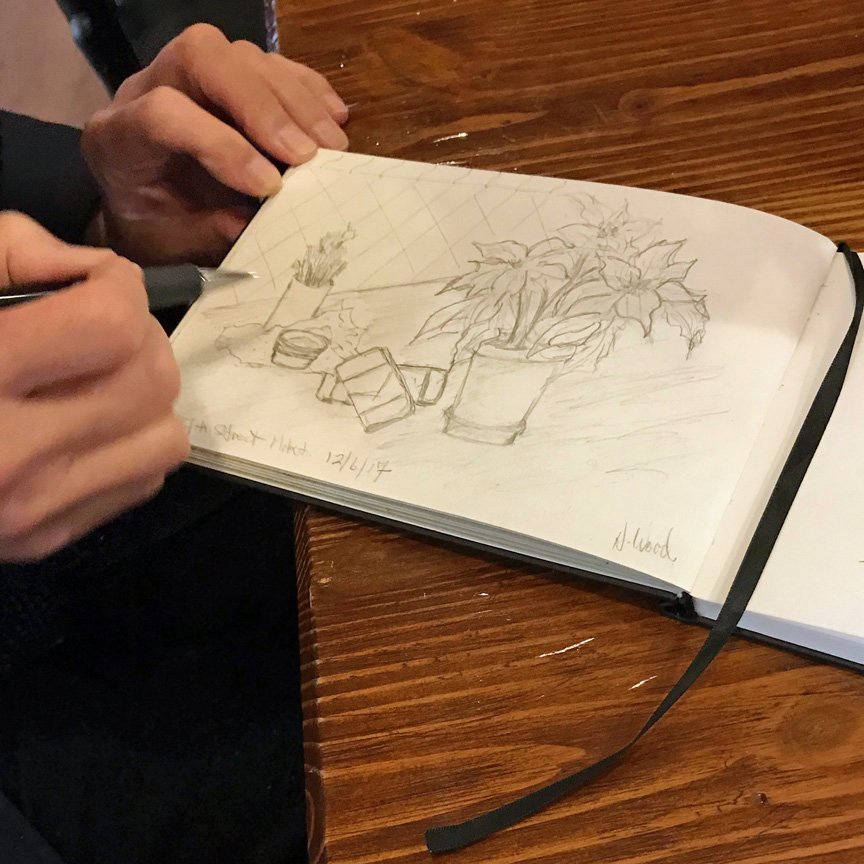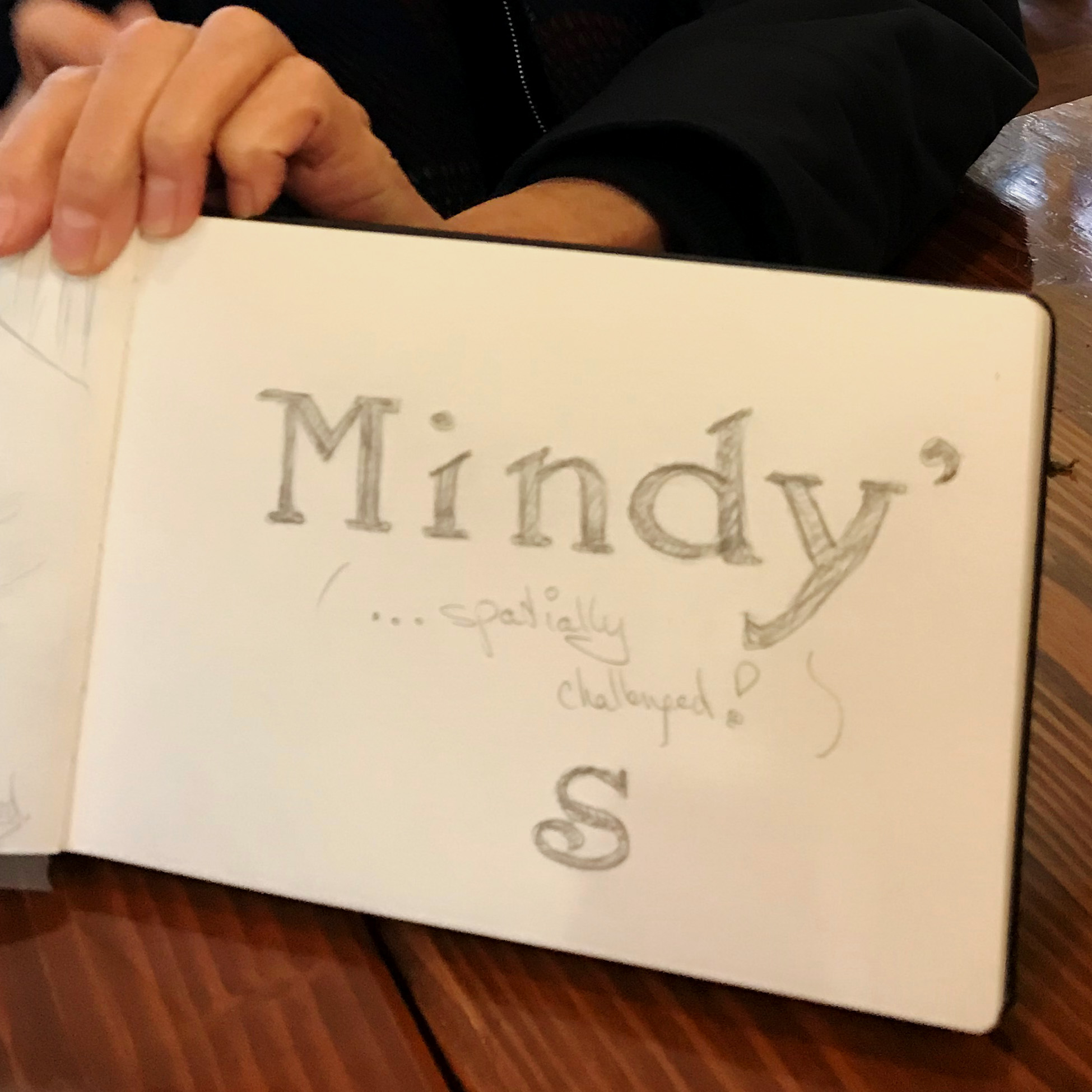 Helga started with a single poinsettia, then let her artistic license take over with added context, and even the store lettering – wow!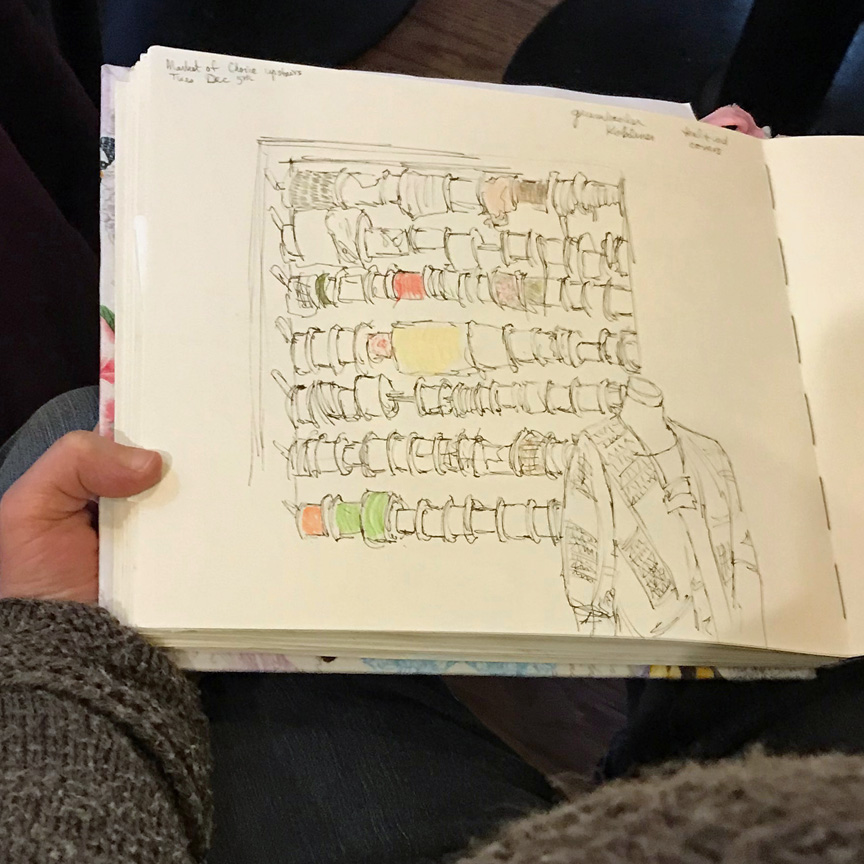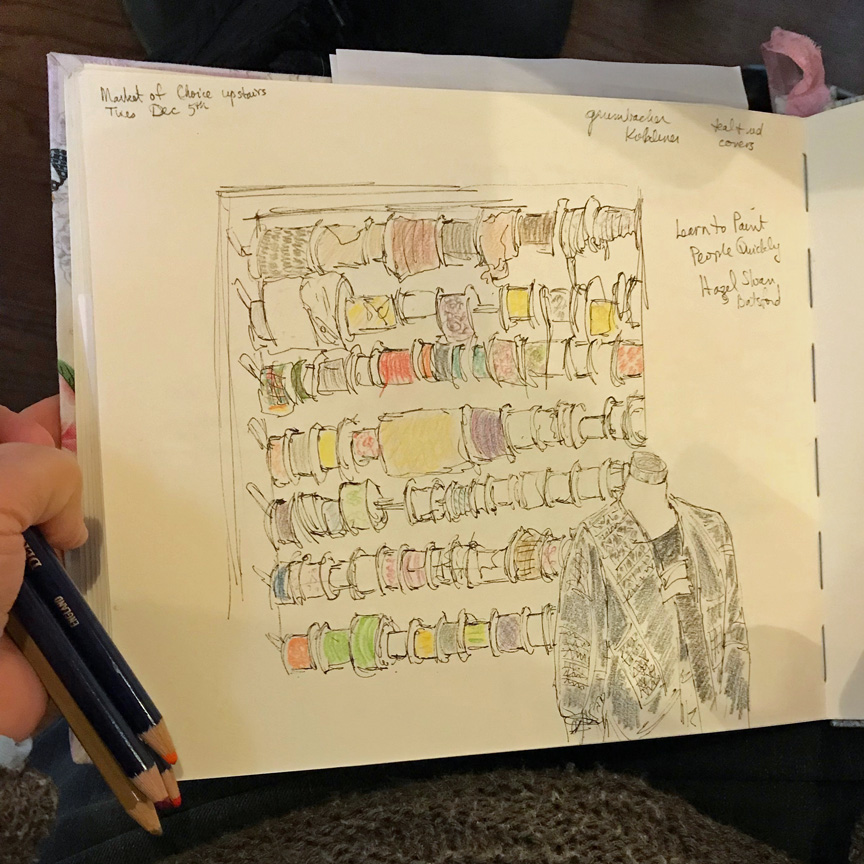 Daisy's sketch of the scene at Mindy's was selective, with just enough detail and color to make it a compelling portrait. Nice!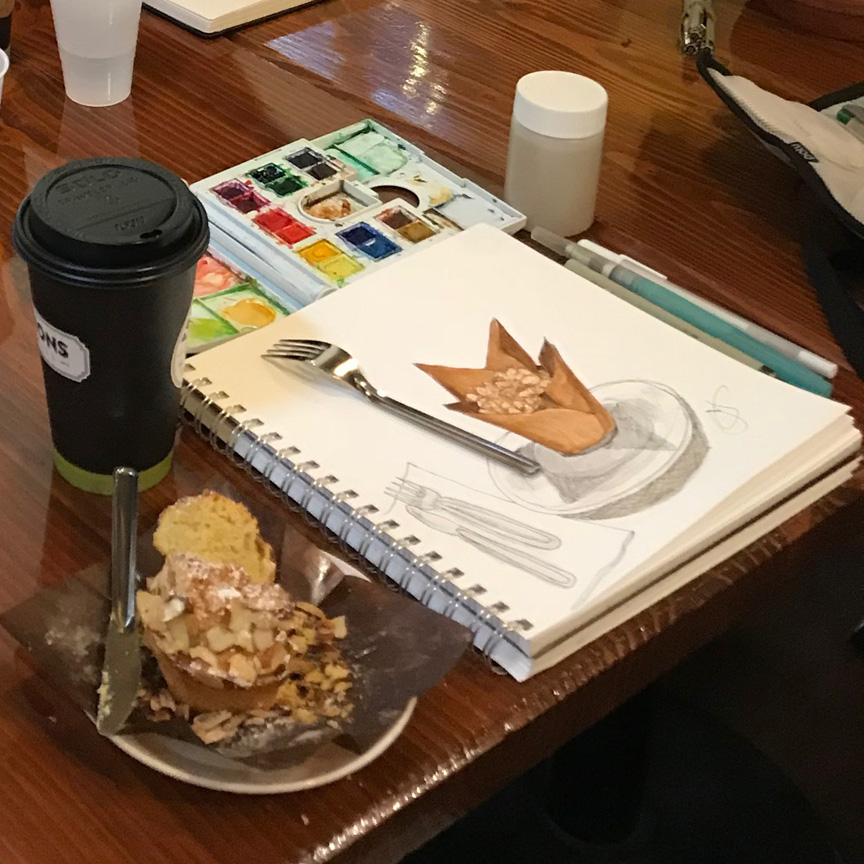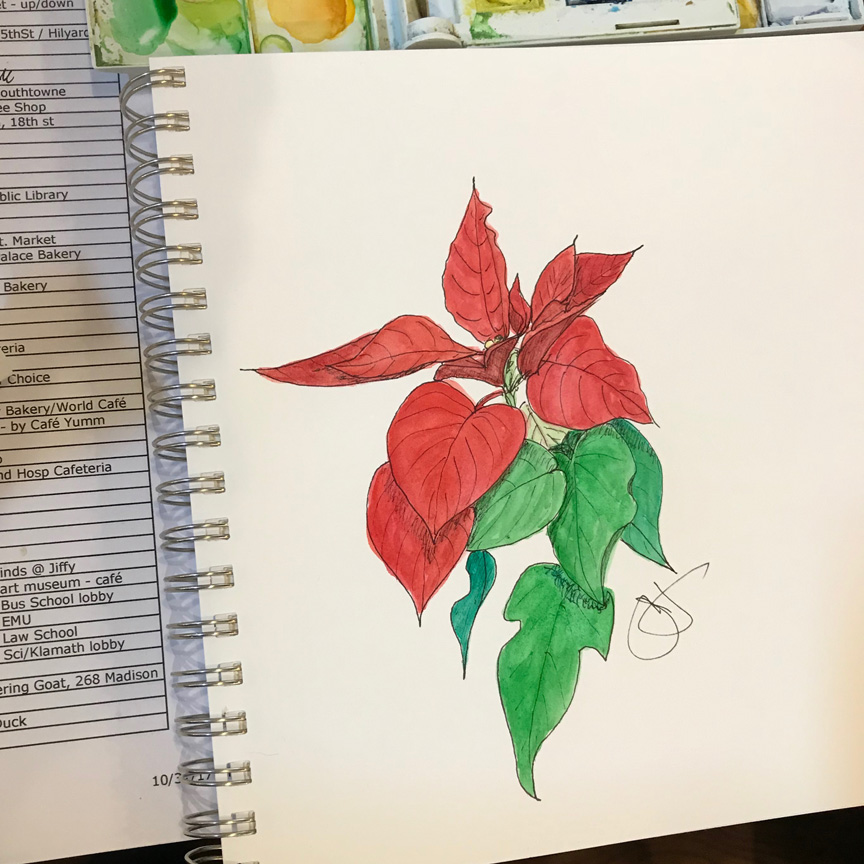 Jane's getting good at a quick food sketch so she can also quickly demolish the model. Then back to a favorite topic – a flower.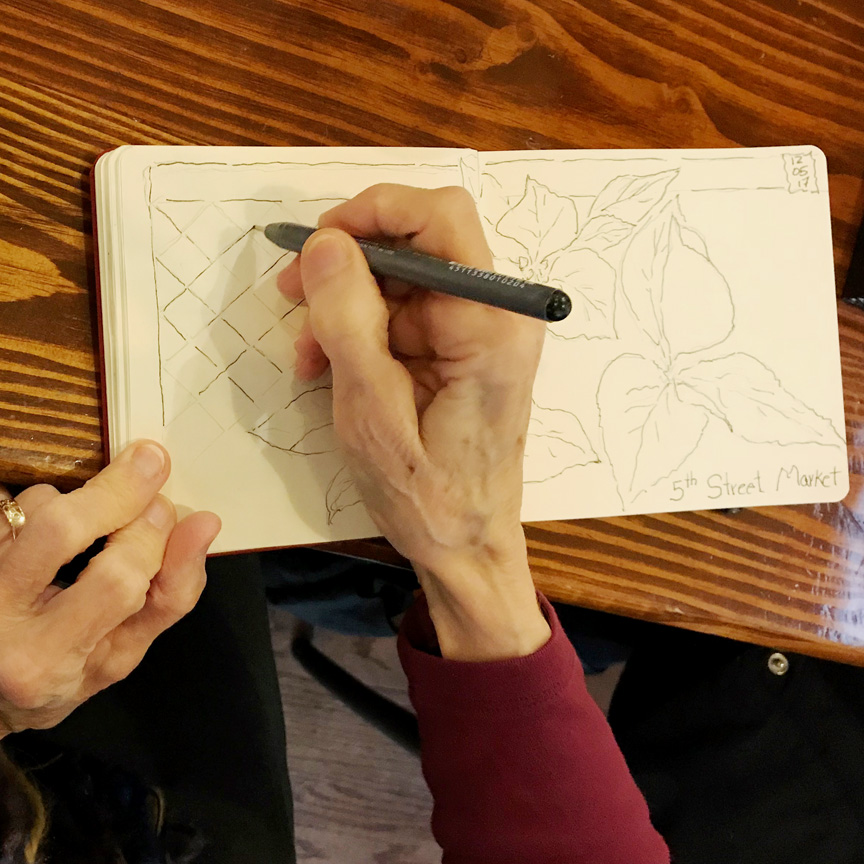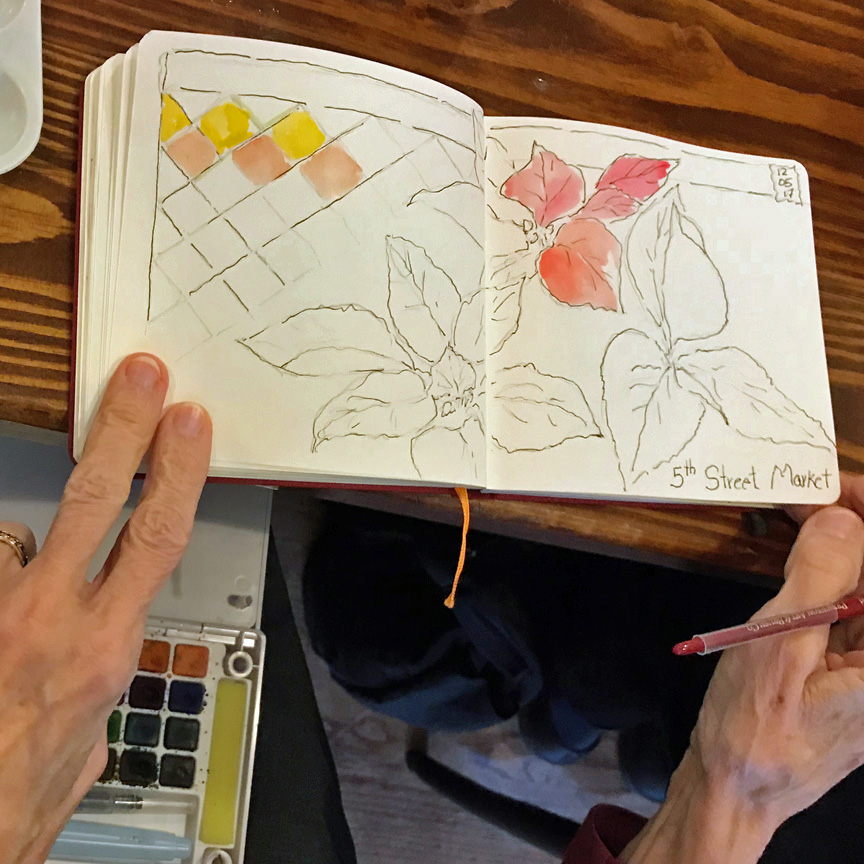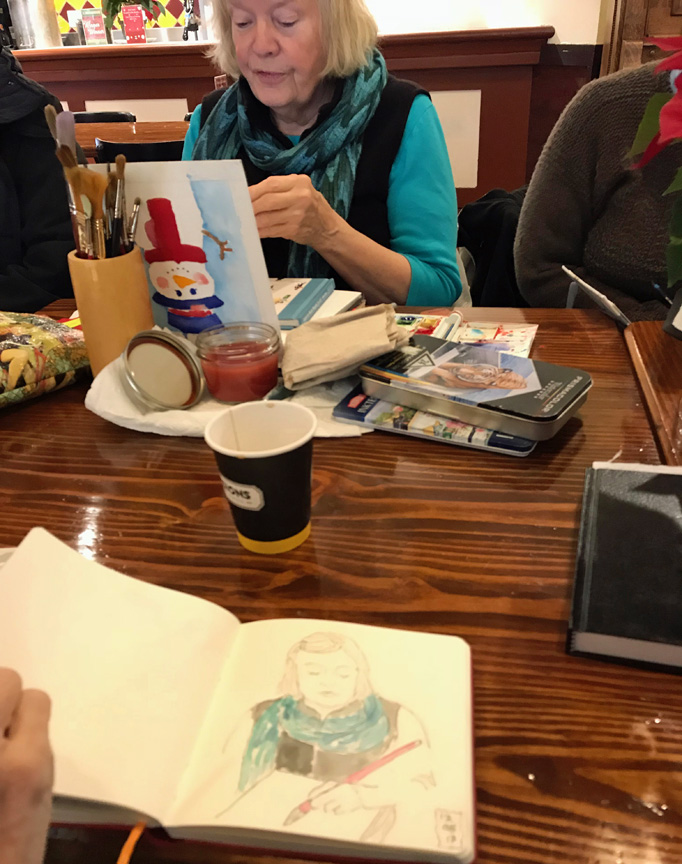 Barb So had time to let her poinsettia sketch develop and try doing a sketch of Lona sitting across from her. Yay for trying something new!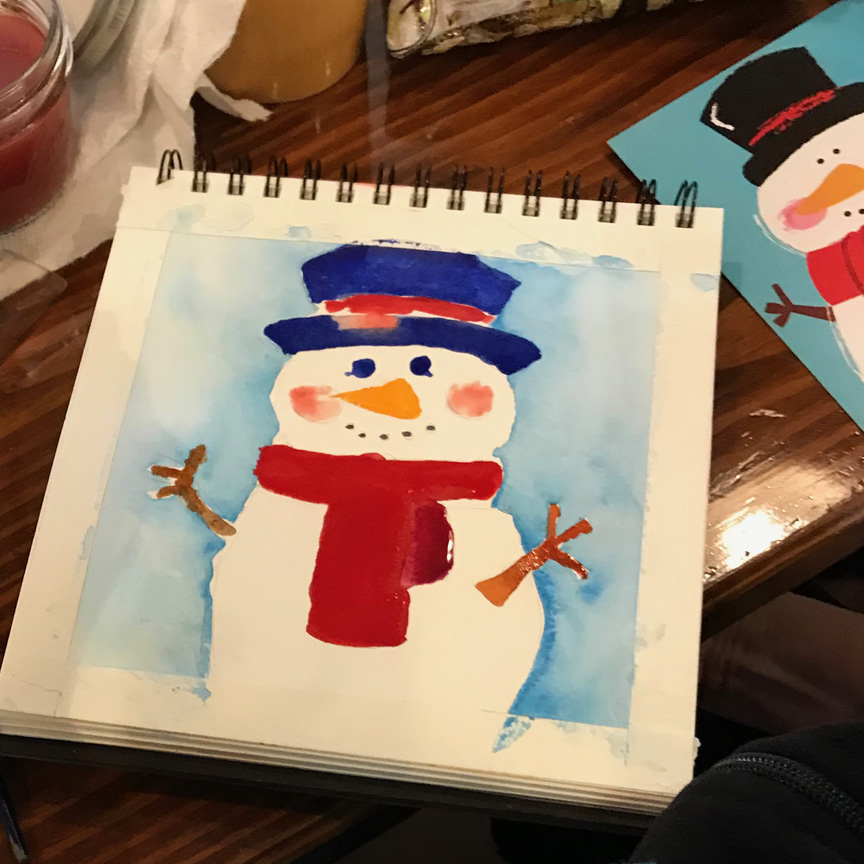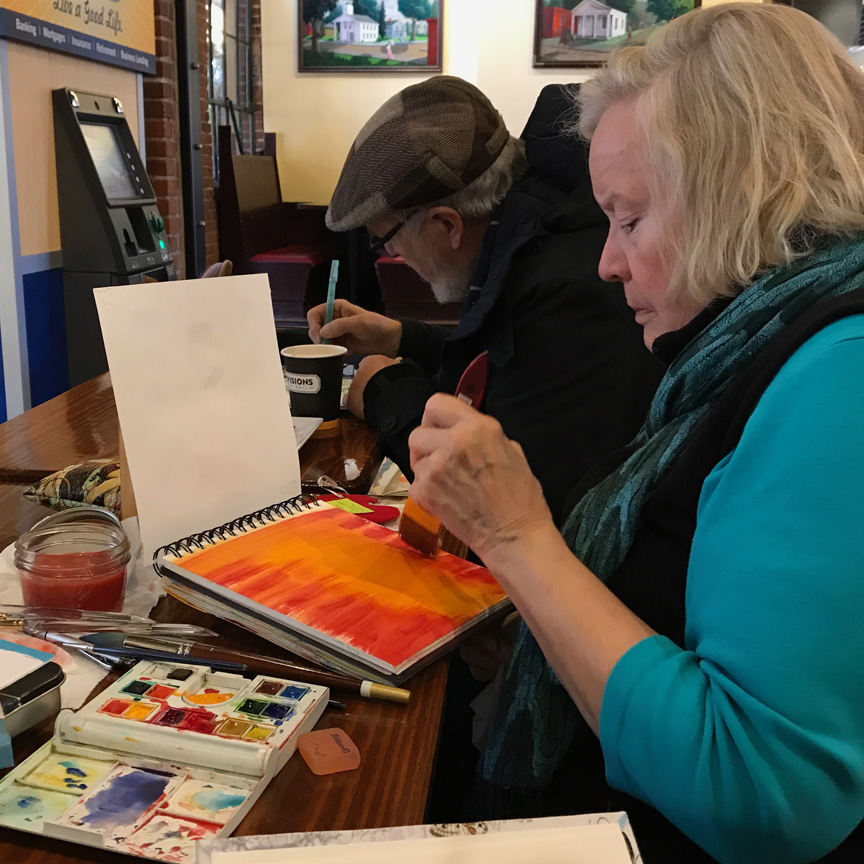 Lona's love of vibrant color is an inspiration – she finishes one sketch and moves on to do a background for another (note brush size).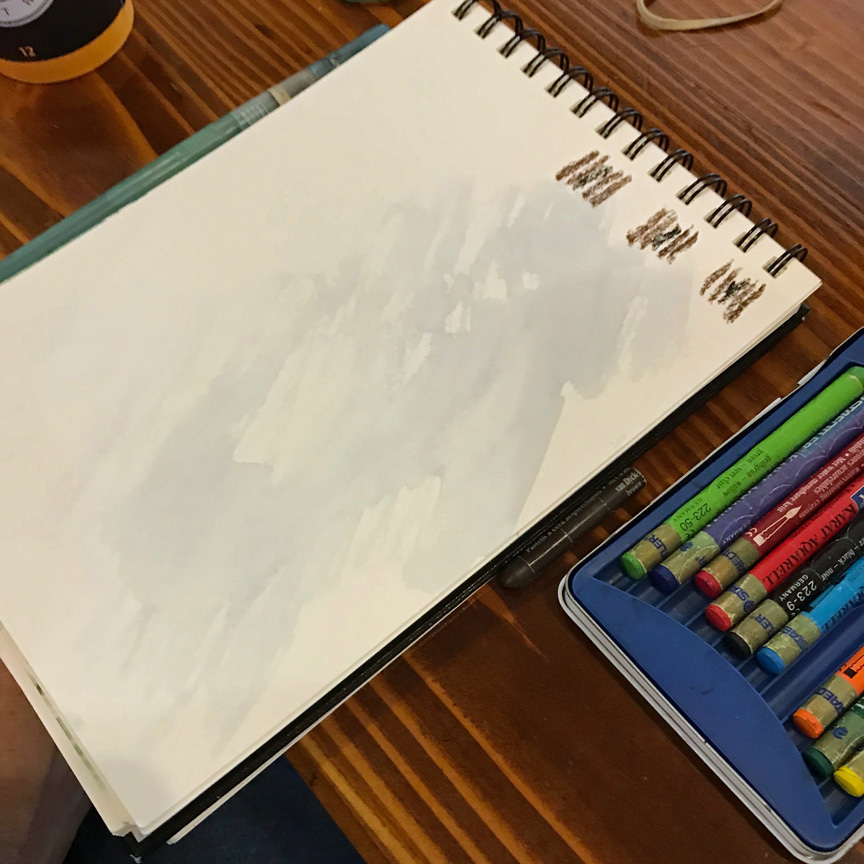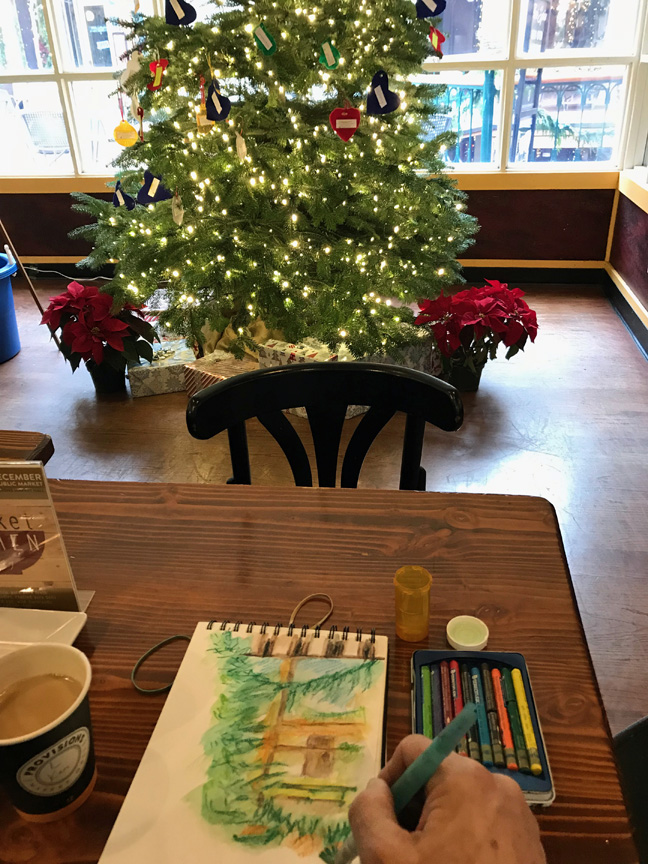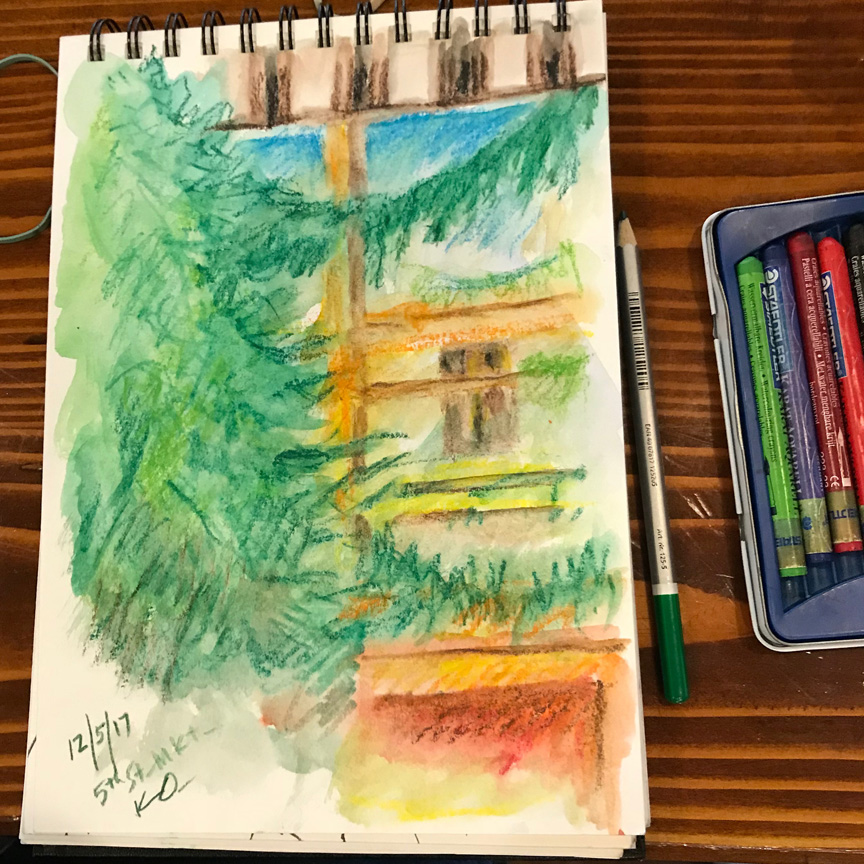 Ken's sketch built on a quick wash he'd put down before, and didn't it work out well for capturing the scene before him!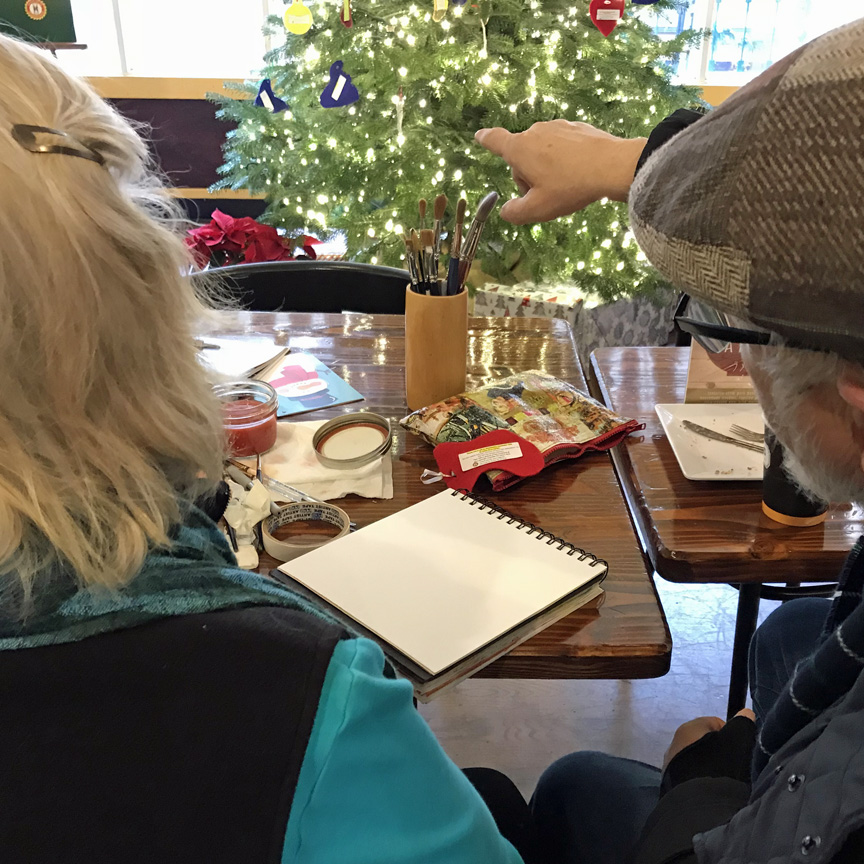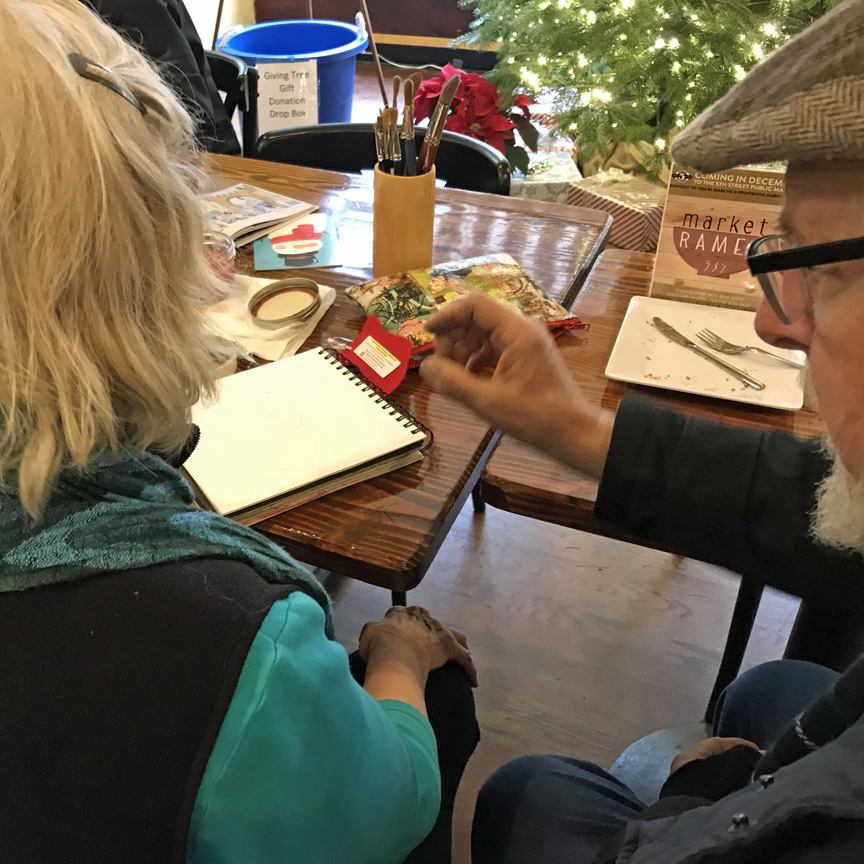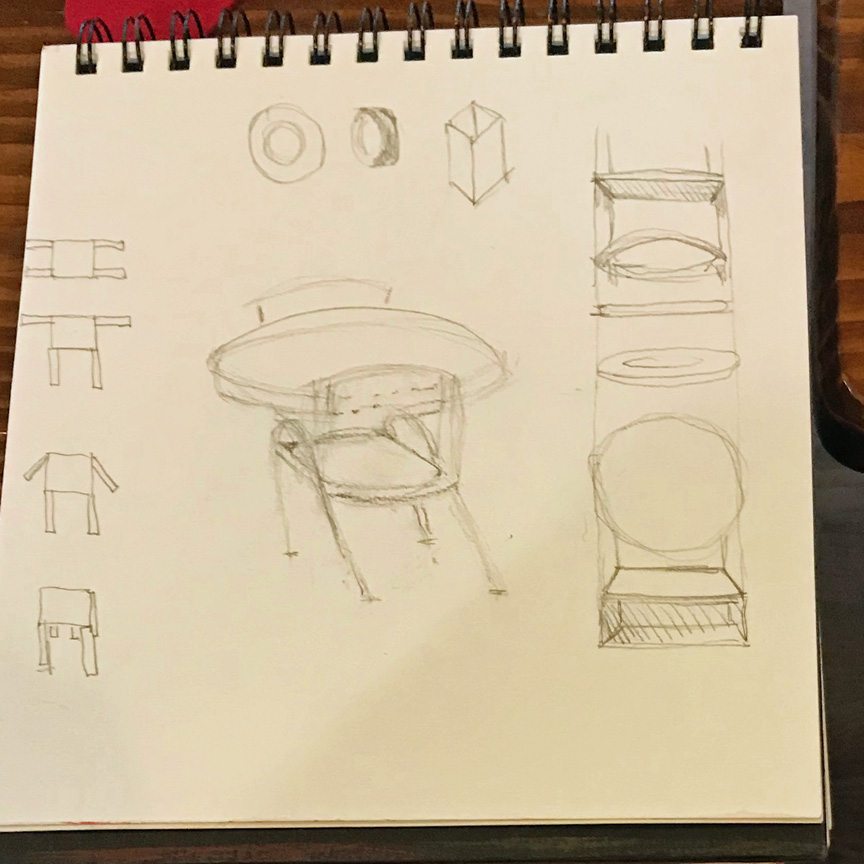 Lona was frustrated in drawing the round tables outside, & Ken asked her if she wanted some help – yes! The table is only round if you see it from a bird's perspective – see how the circle collapses into a skinny oval from our perspective? And here's the result!