Allan Bros. Beanery, 5th St., Eugene, OR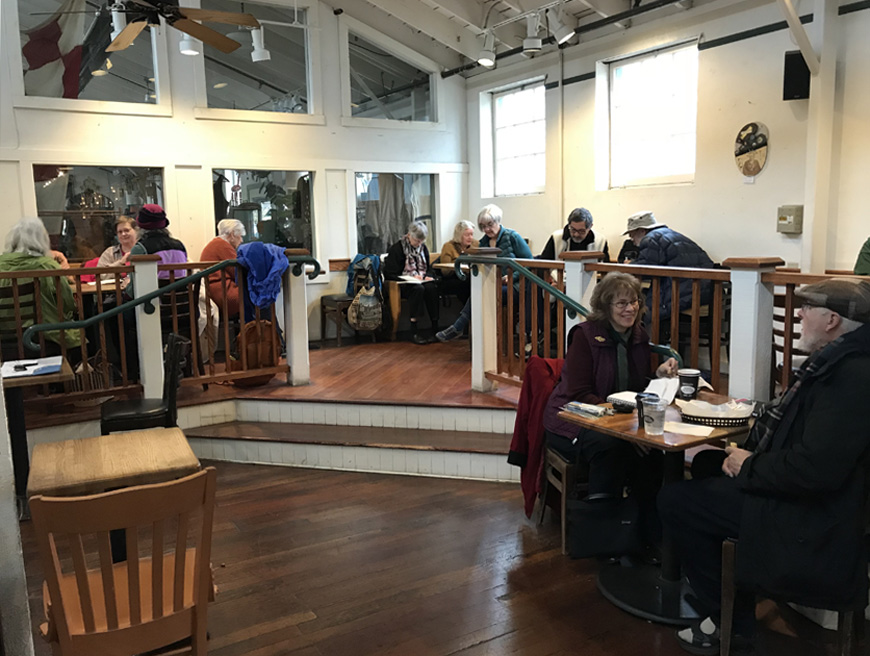 We really spread out all over the place today! Nearly all of us can be seen here starting left: Barb So (with Barb Sh beyond her), Daisy, Sandy, Marnie, Helga, Lona, Katie, Hugh, Erik, Bev & Ken.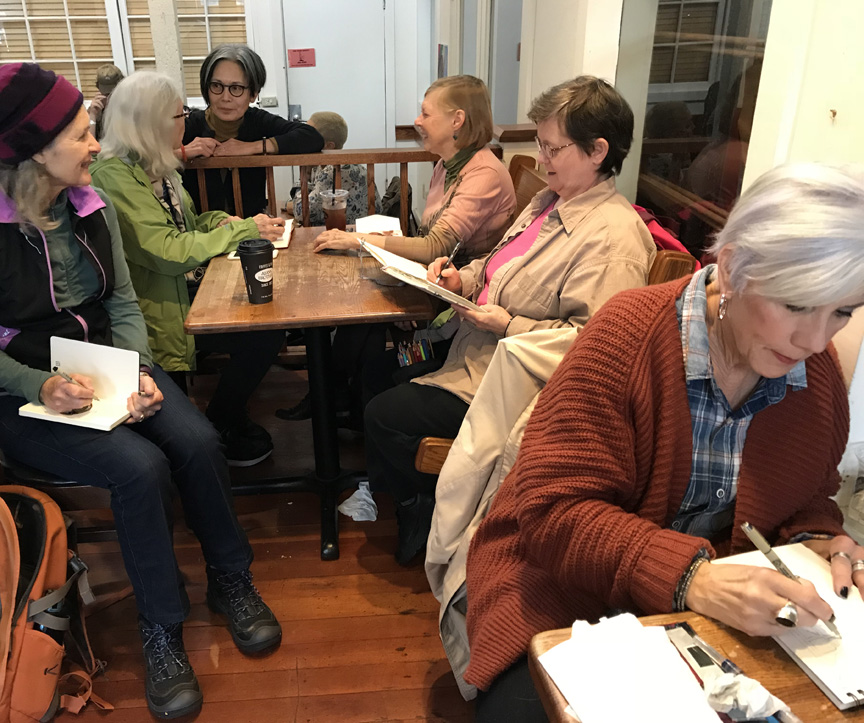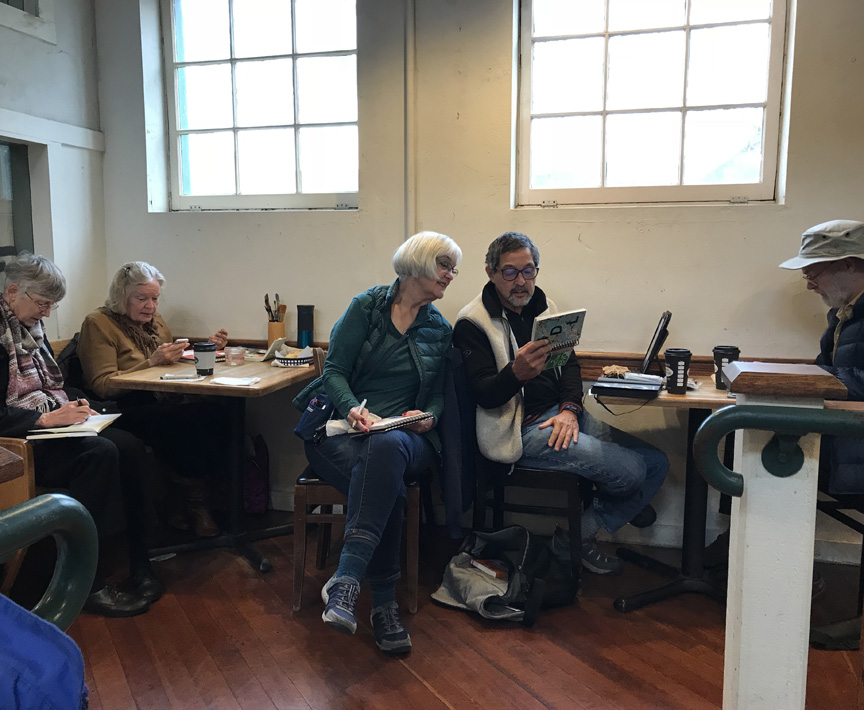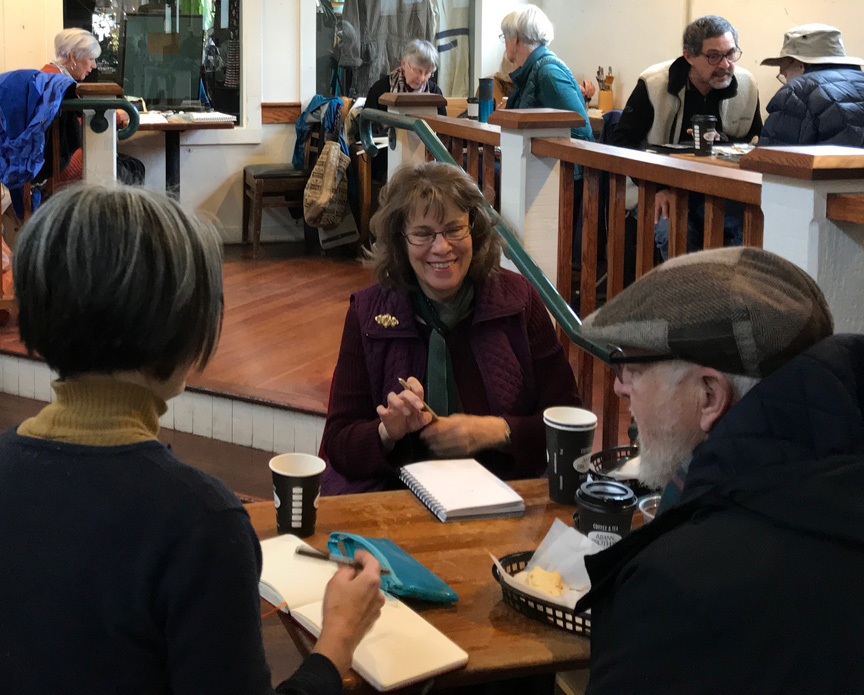 Sandy, Barb So, Satoko, Barb Sh, Daisy, Marnie; Helga, Lona, Katie, Hugh, Erik; Satoko, Bev, Ken.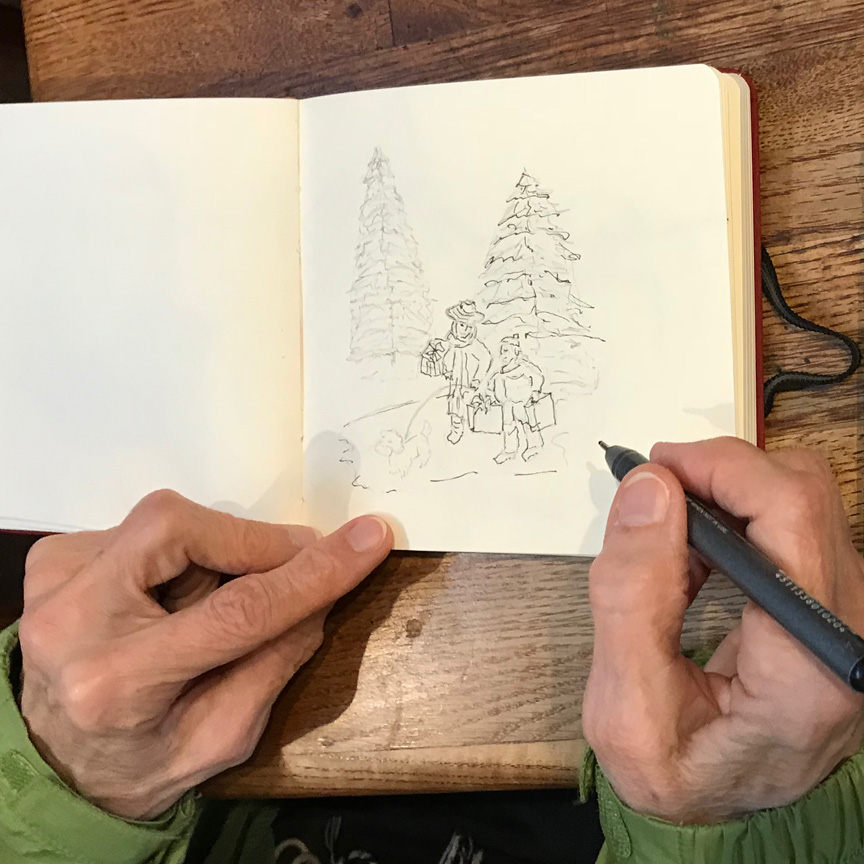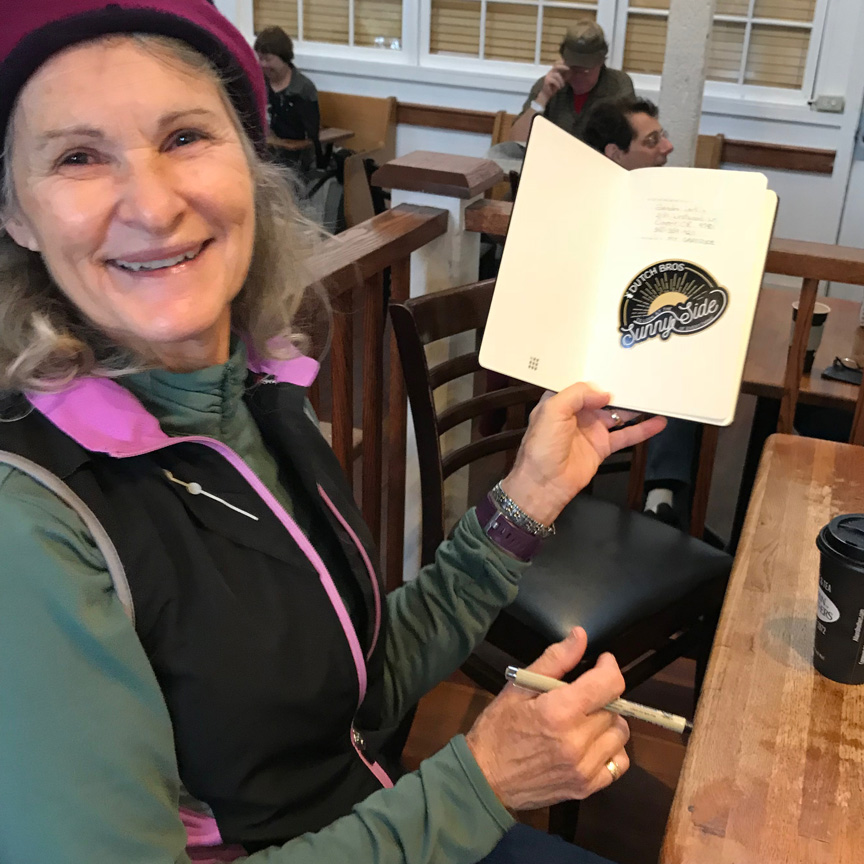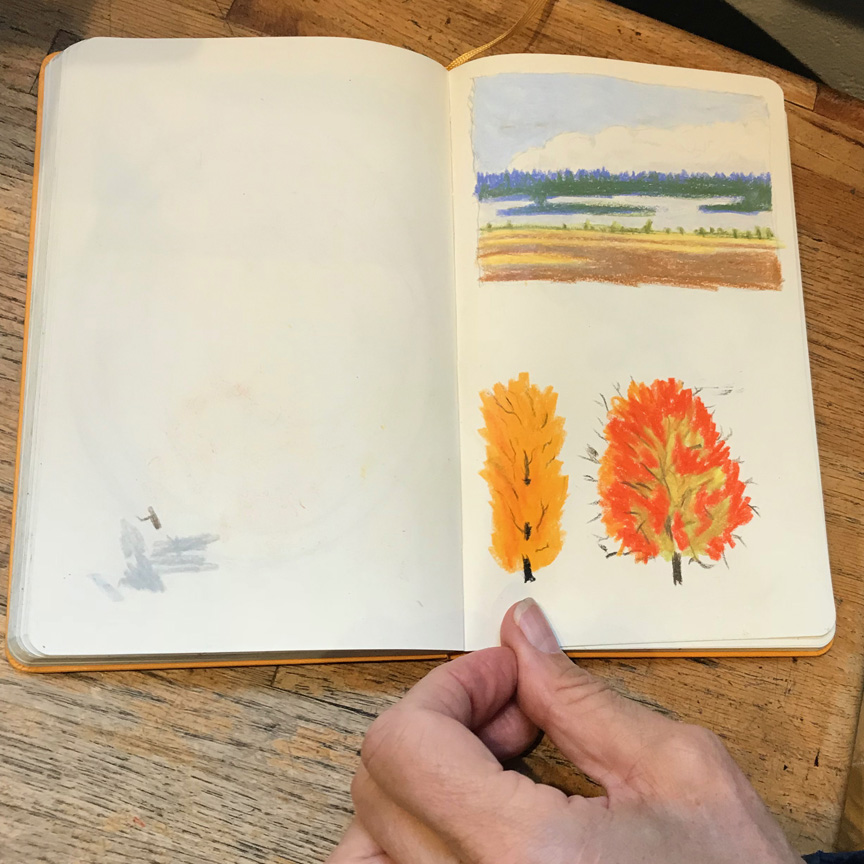 Barb So starts her sketch with an inked line drawing, Sandy with a new sketchbook and inspirational sticker, and Erik reminisces.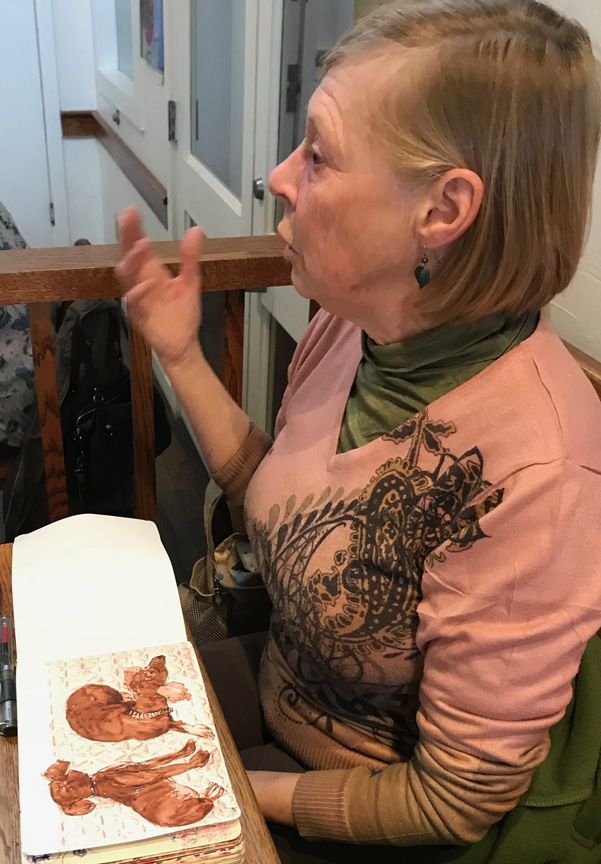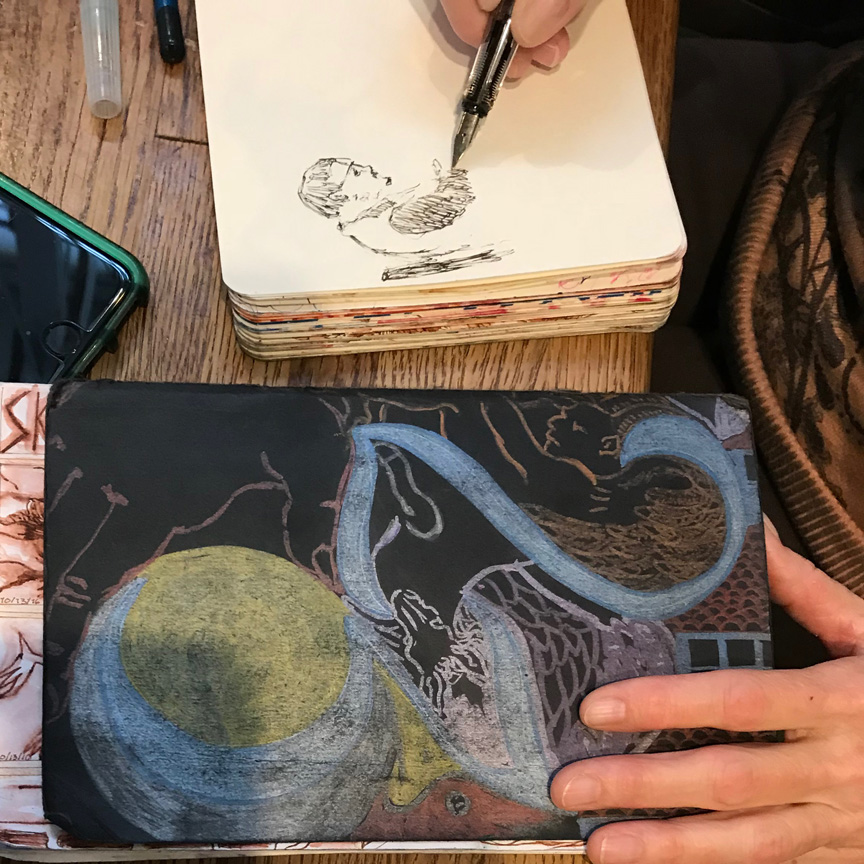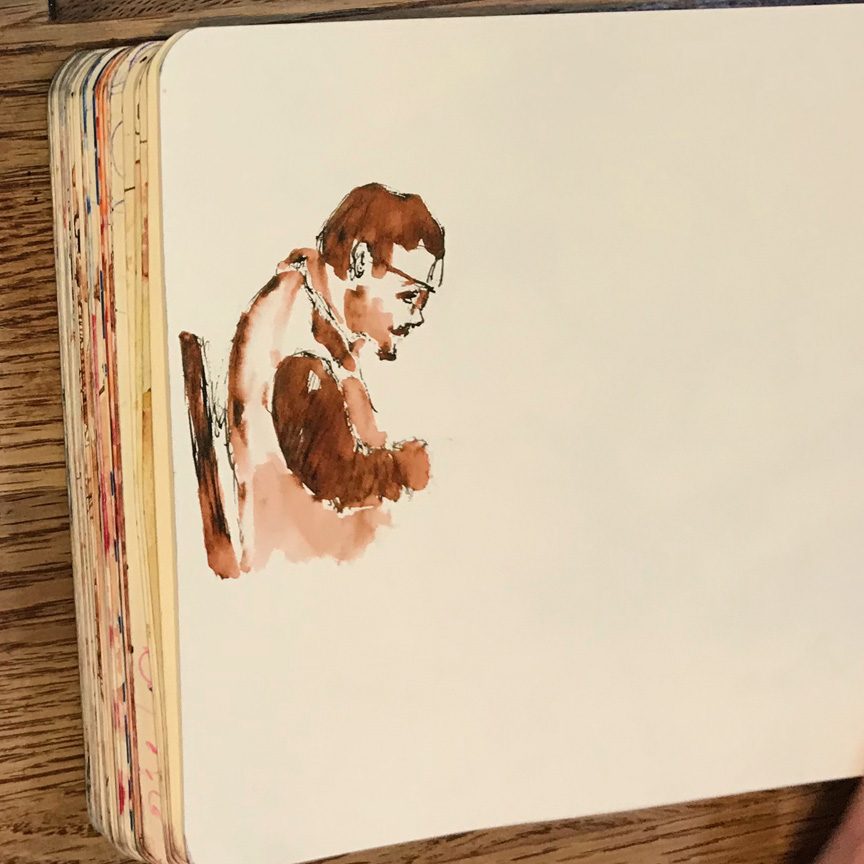 Barb Sh explains about her signature style, ink then watercolor brush to bring out the tones, and proceeds to demonstrate.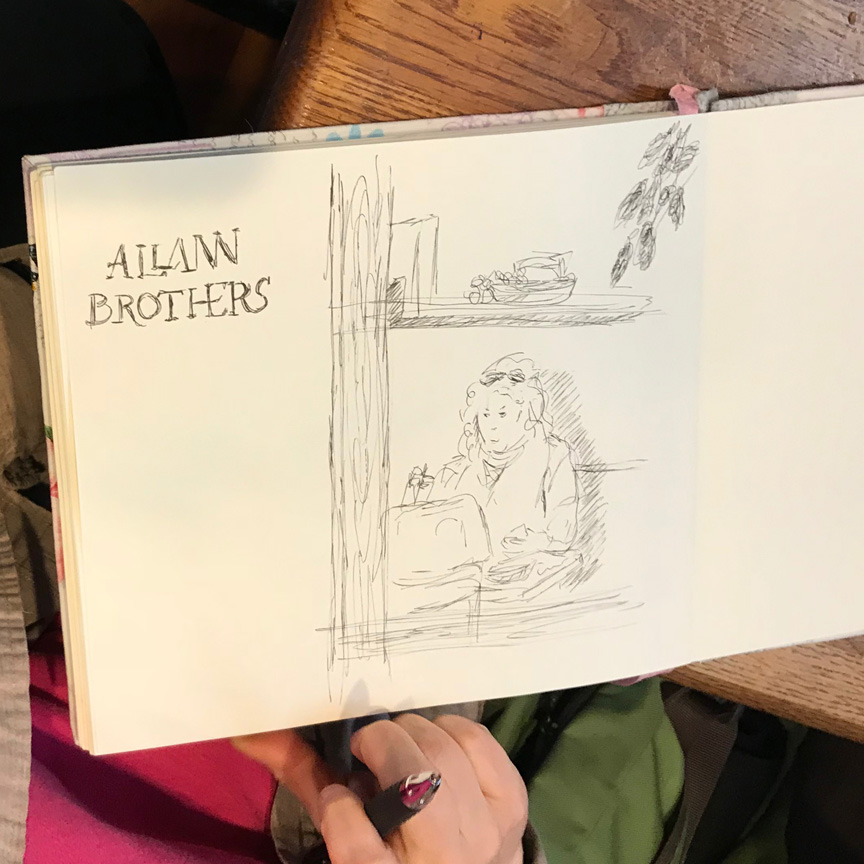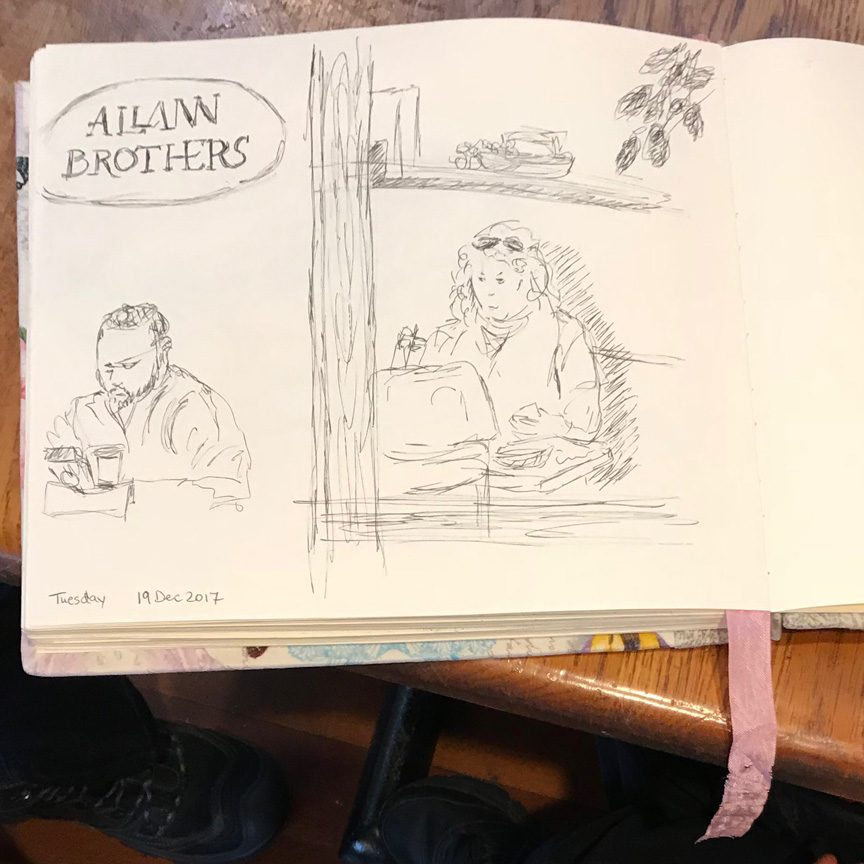 Daisy adds more detail before she will go on to add color.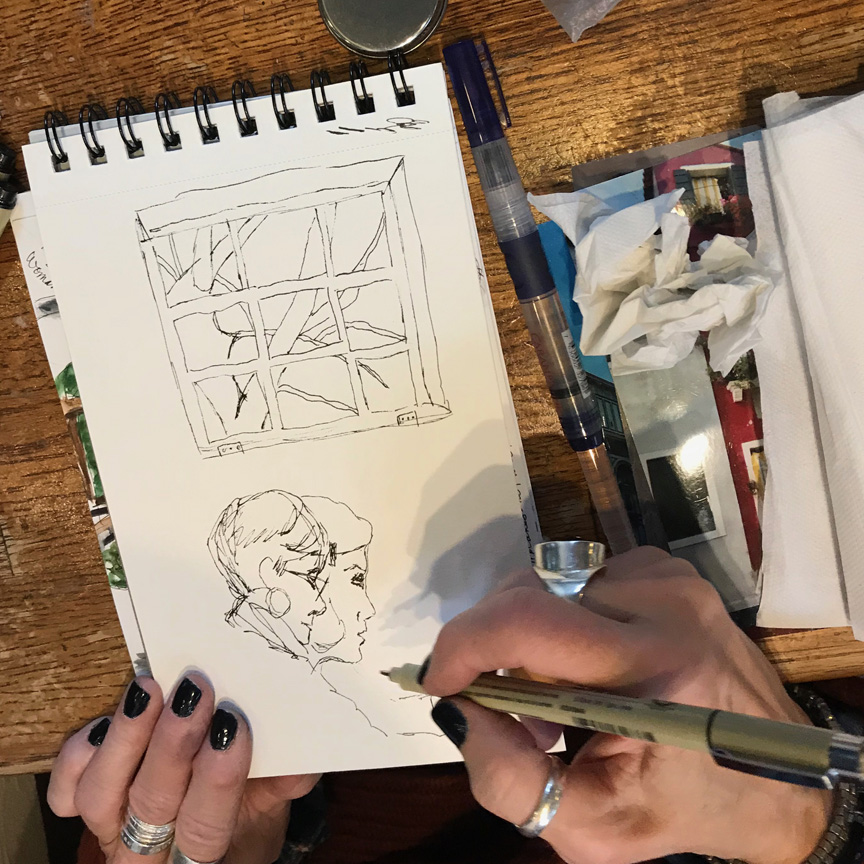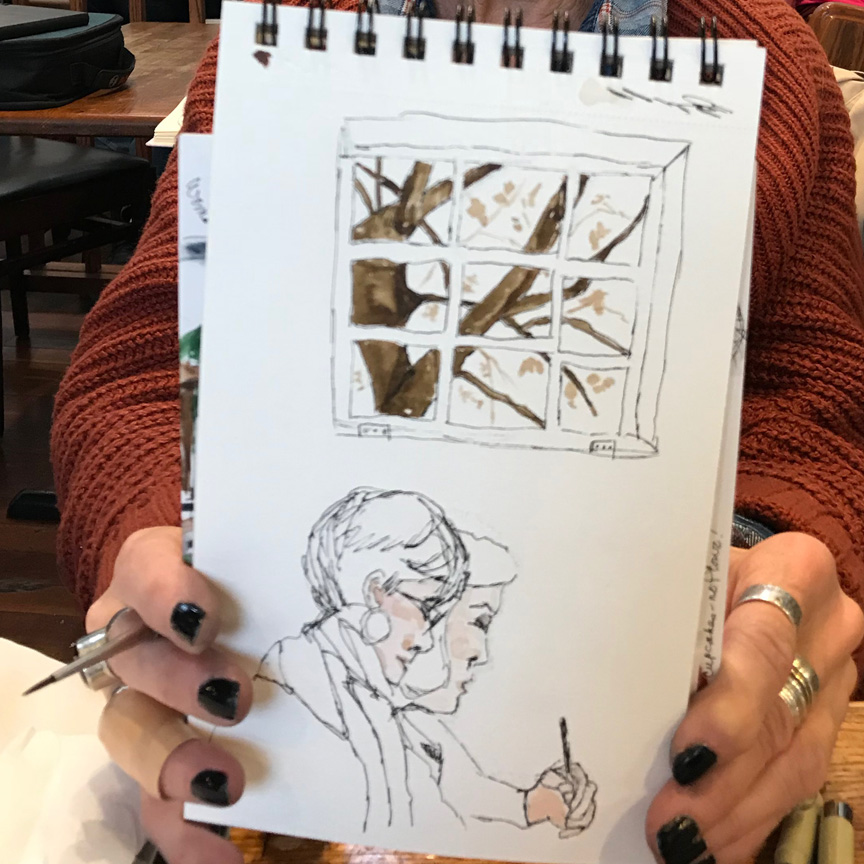 Marnie wondered how to fix some perspective issues – more ink, add color! Wow, did that ever do the job! Nice work.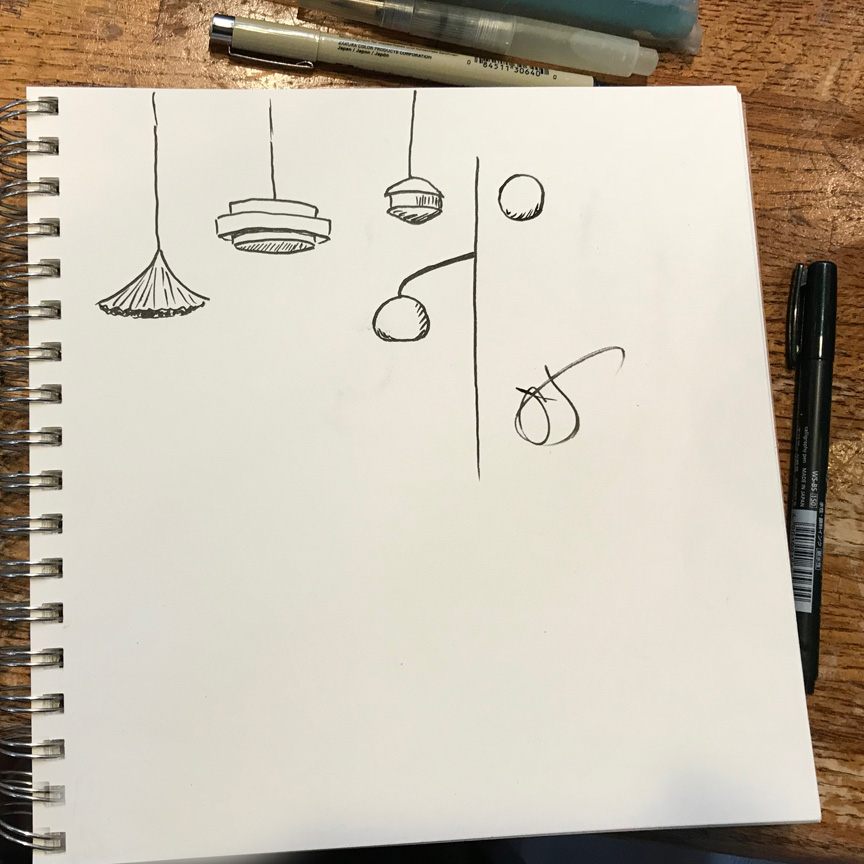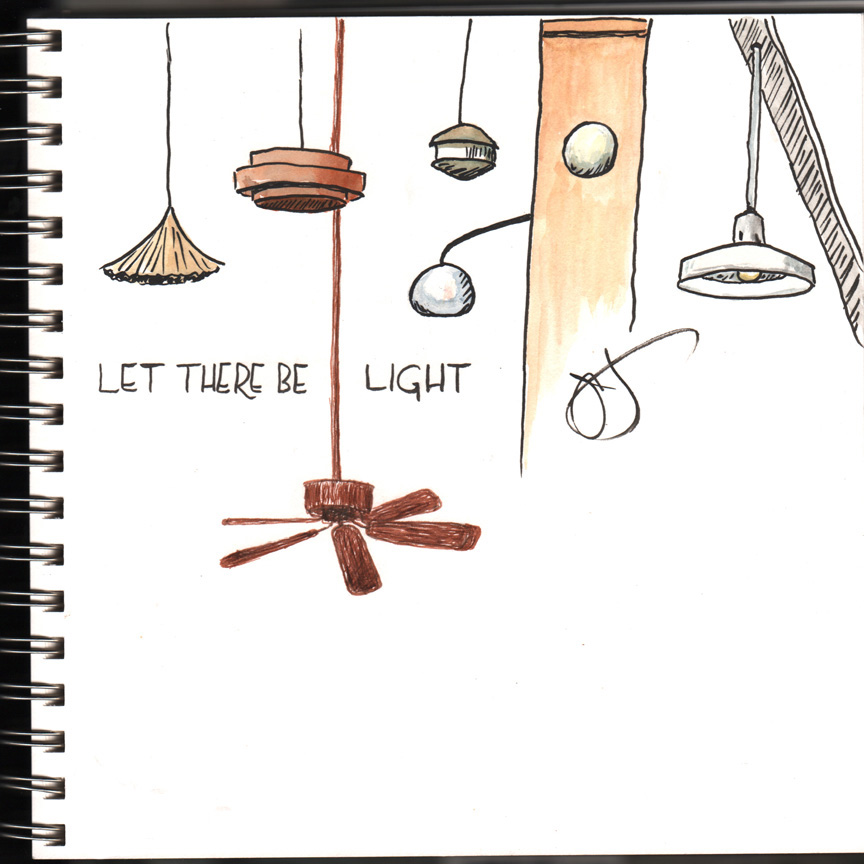 Jane was sitting across from Marnie, looking through the windows of the store next door. One light led to another, then color & tone.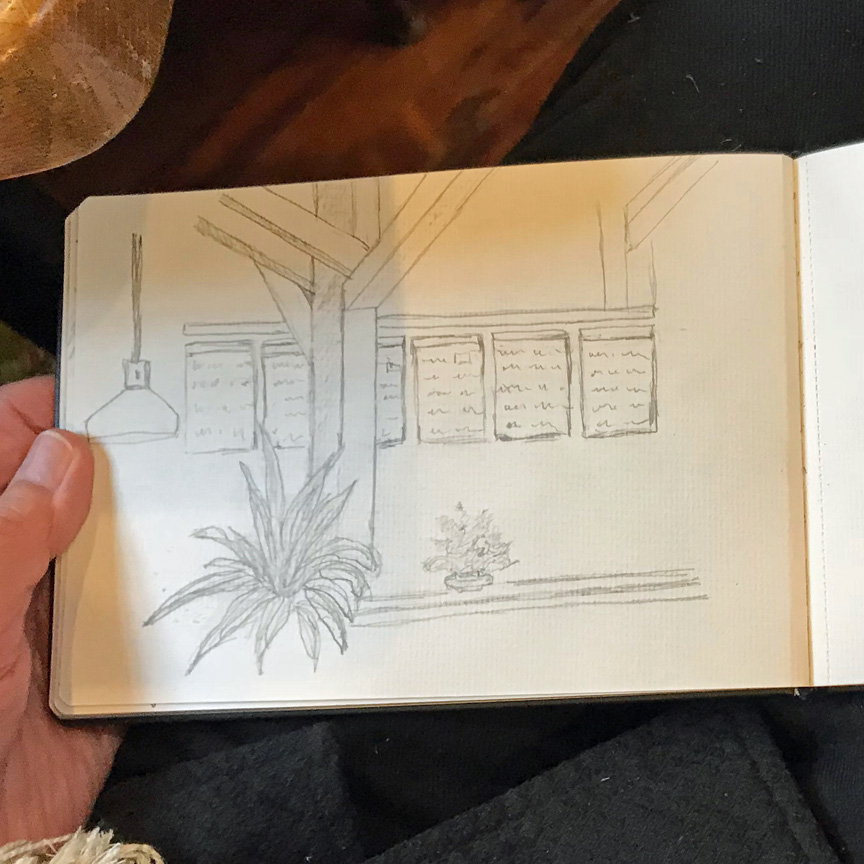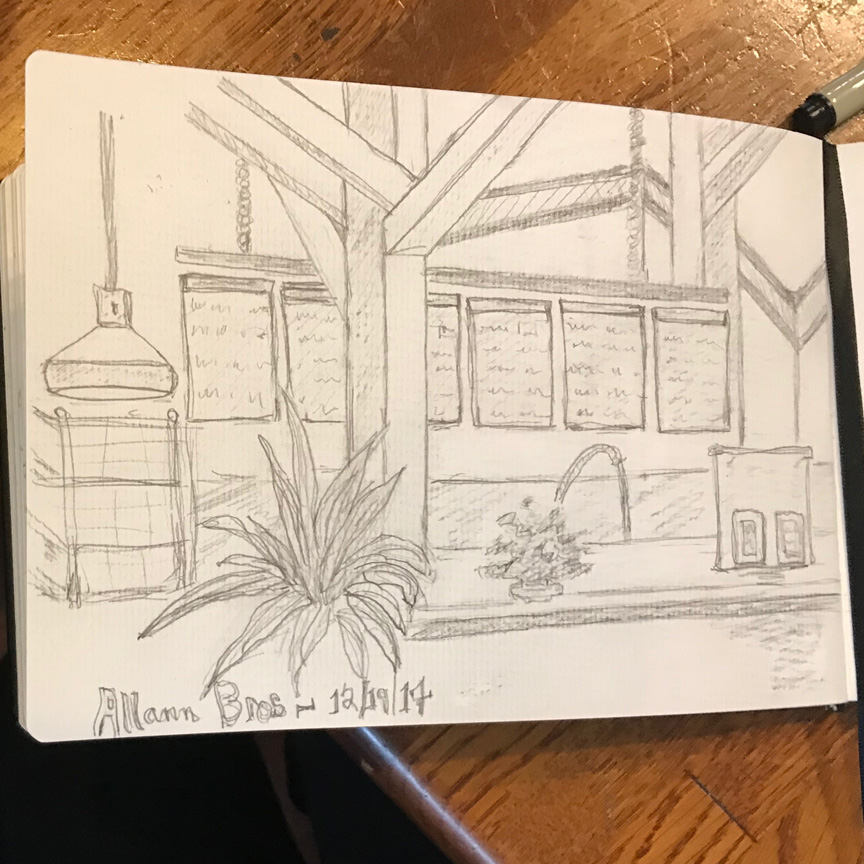 Helga started with a simple plant, then moved on to add the challenging architecture, then added tones & shadow. That did it!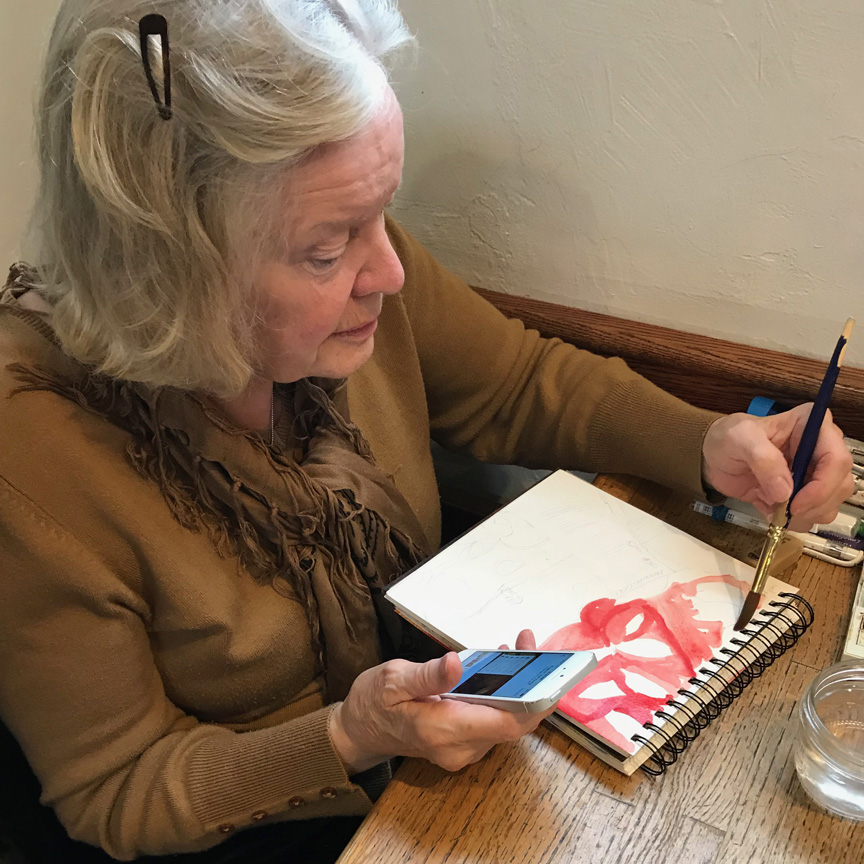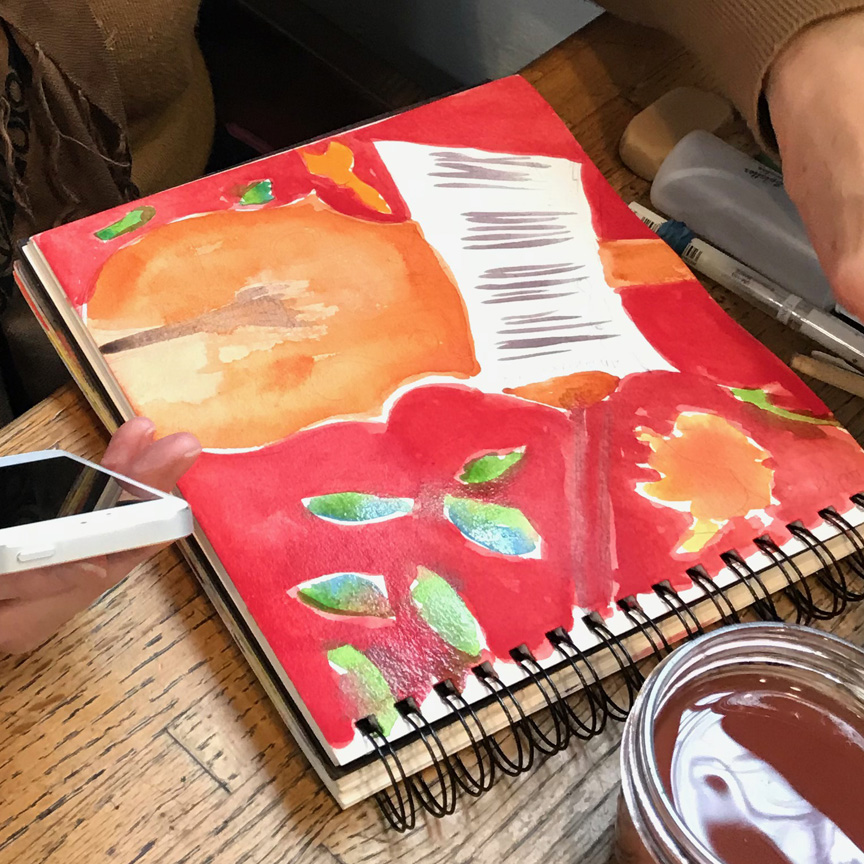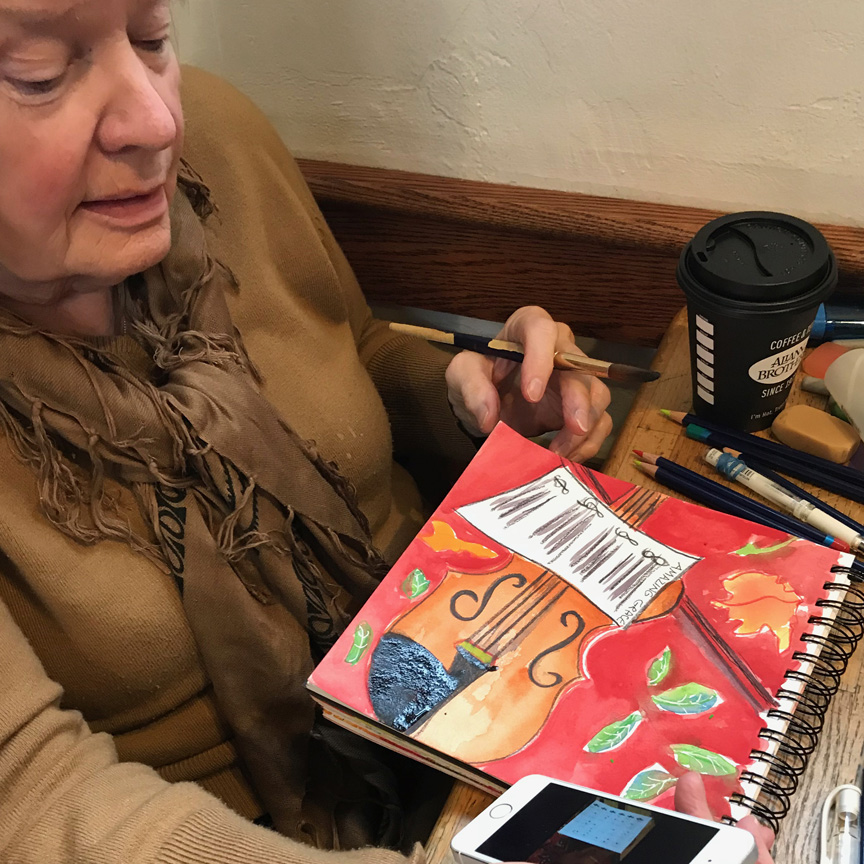 Lona must be the queen of color – she made this sketch sing!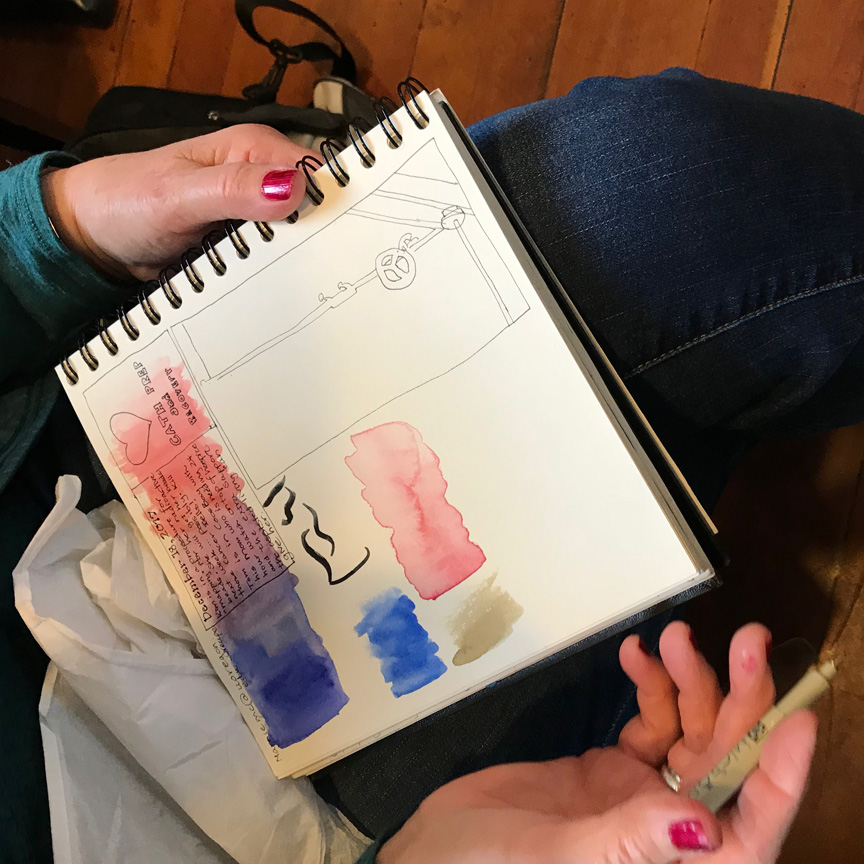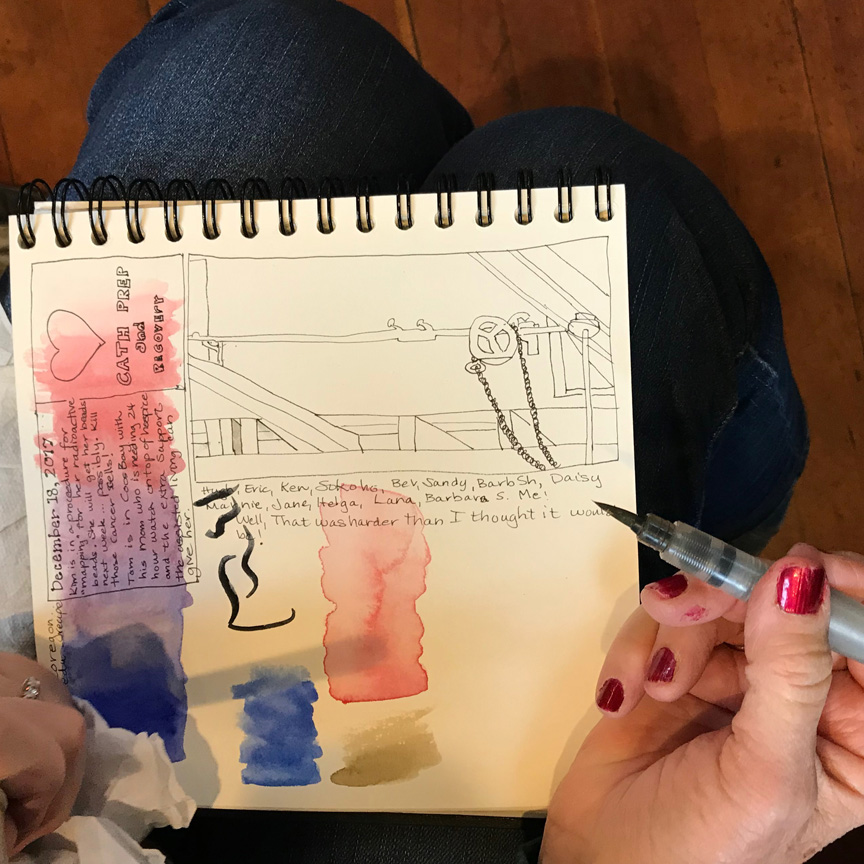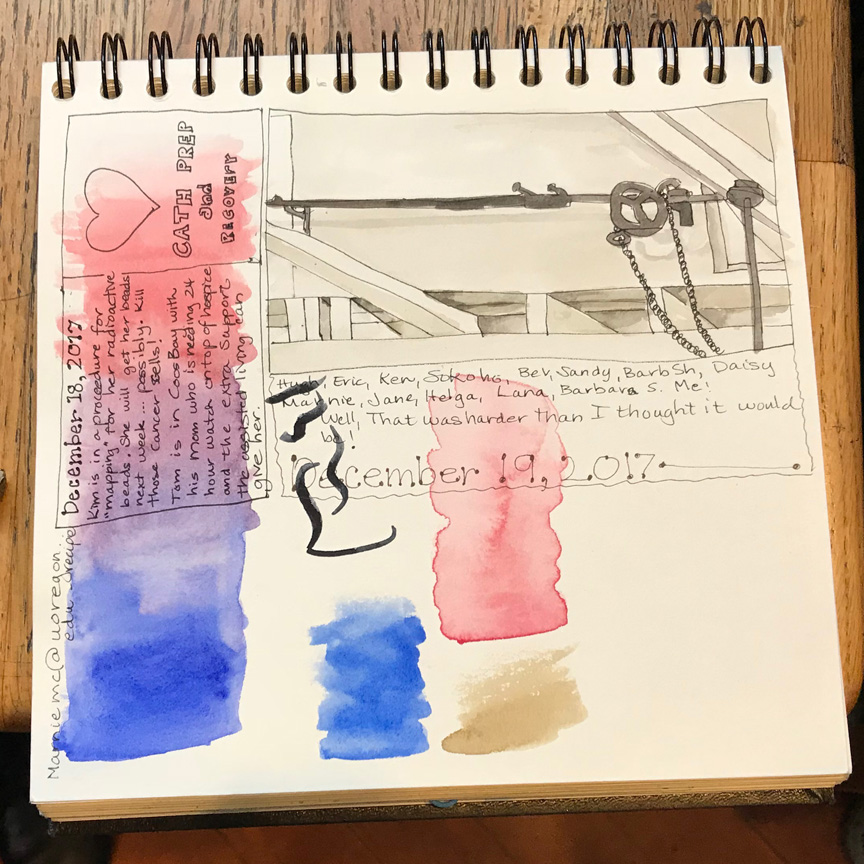 Katie wondered why she picked the building architecture to do, but see how adding the shadow tones made it all come together!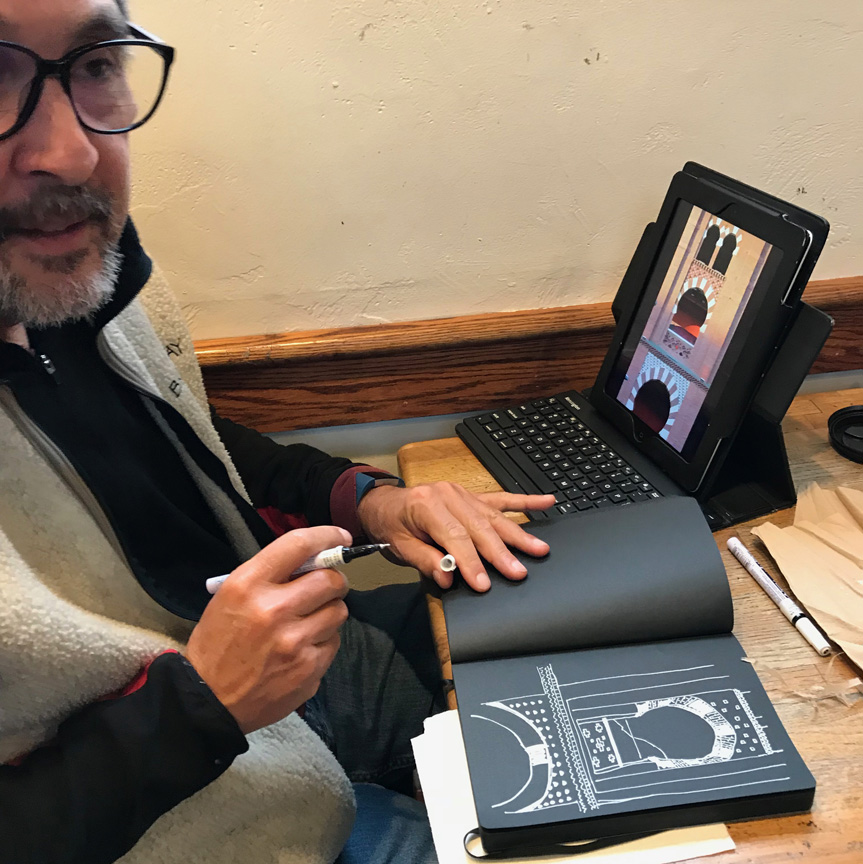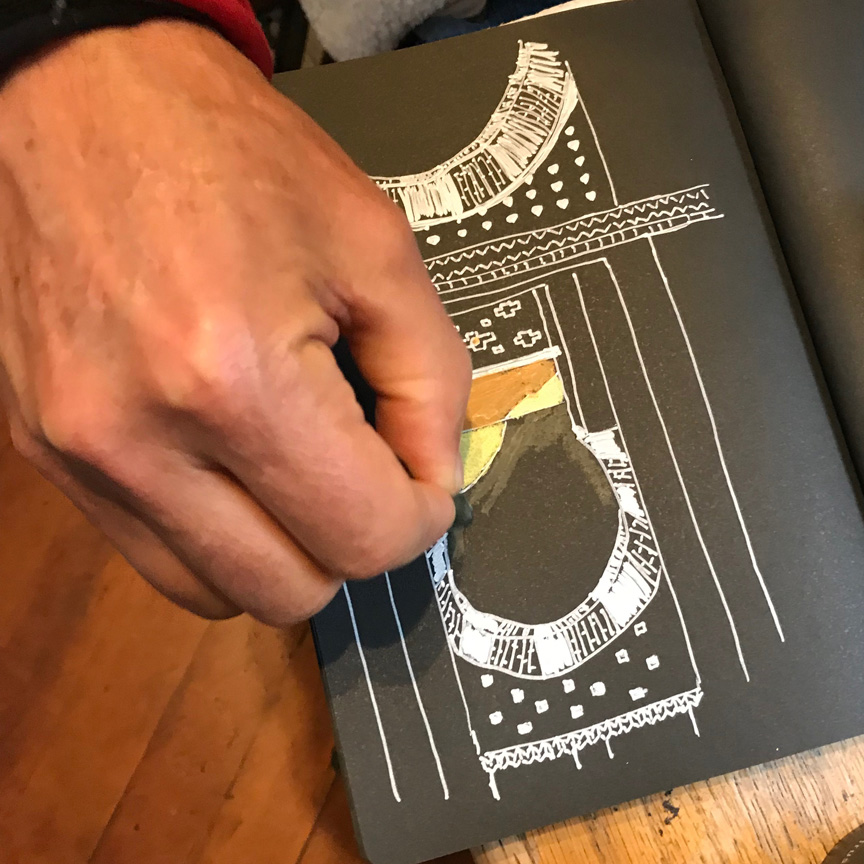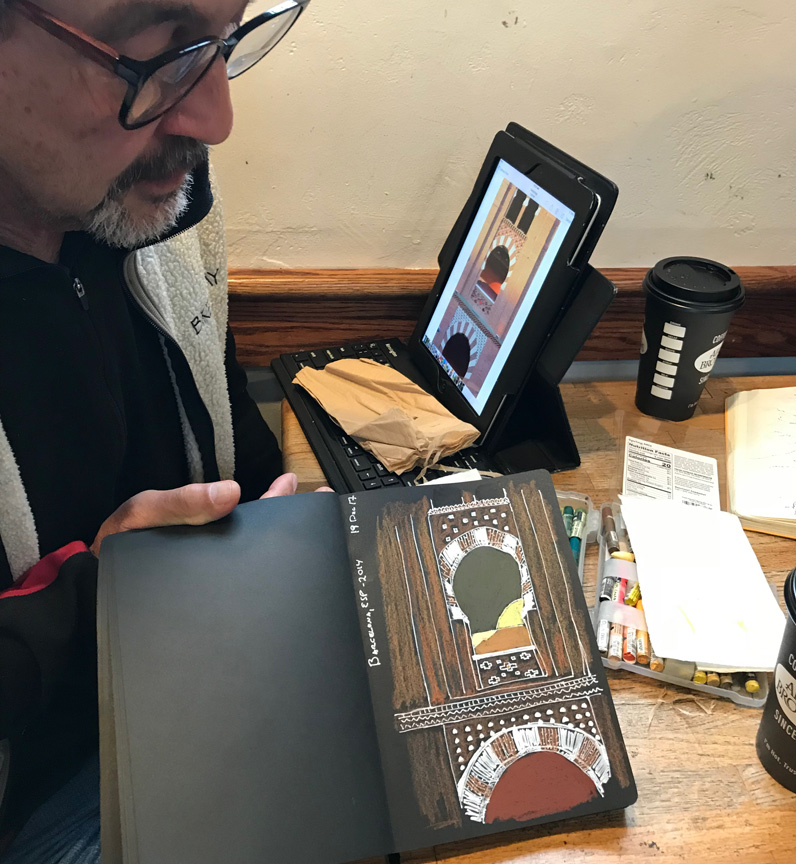 Hugh started out with white jelly roll pen, added the wax oil crayons, and look how that sketch of arches pops! He says it's Erik's fault.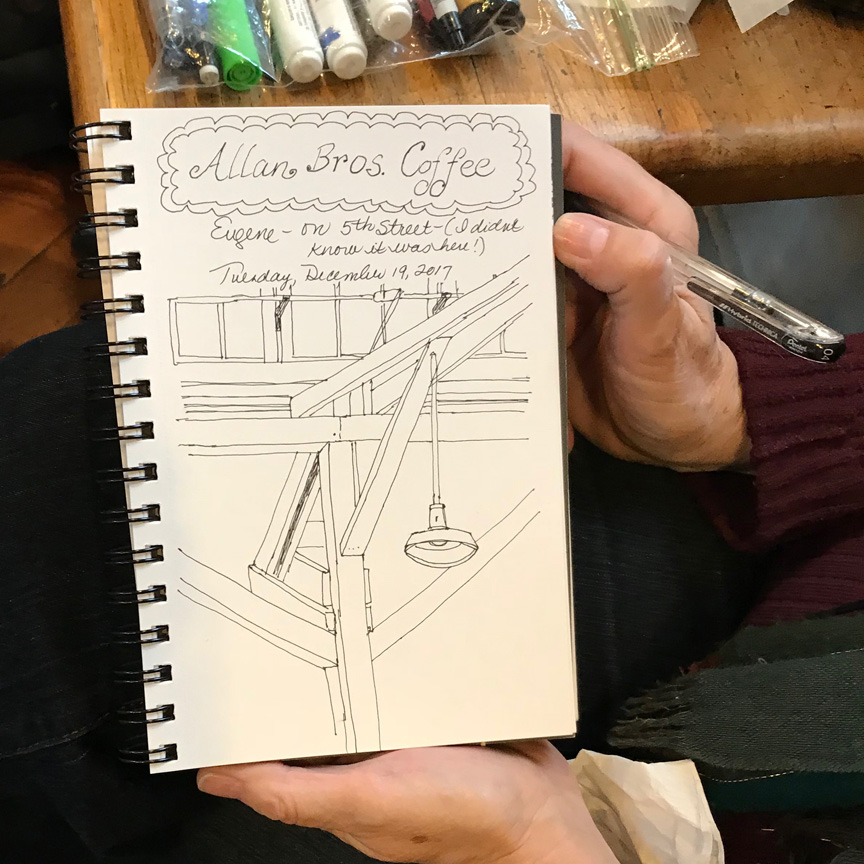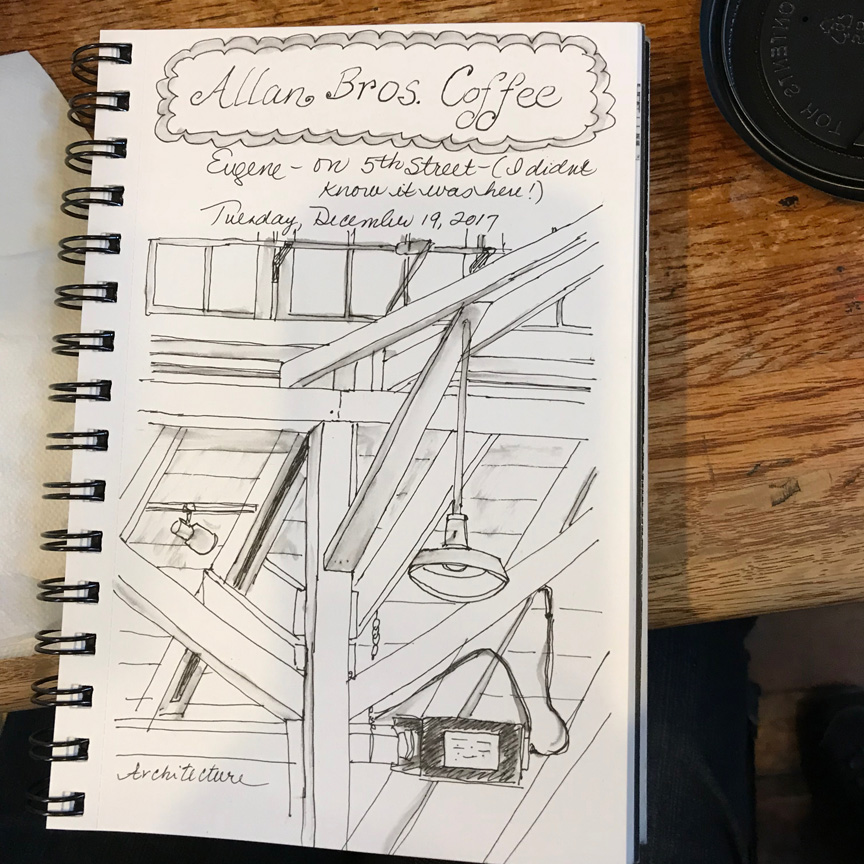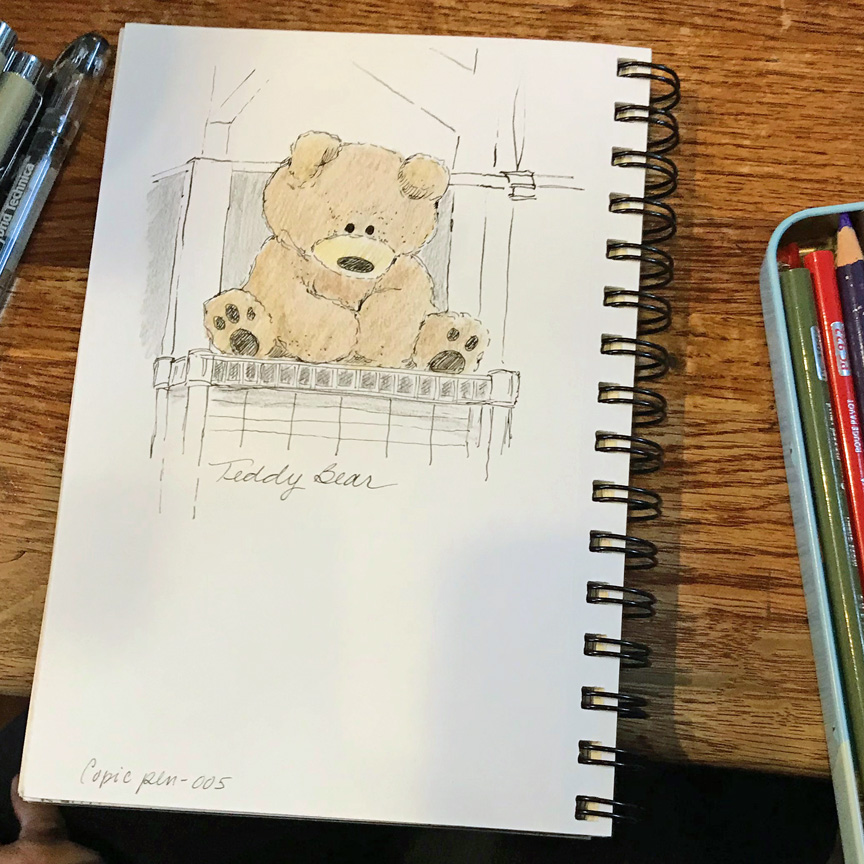 Bev dove right into the interesting angles of the beams, then couldn't resist sketching the bear in it's charming pose.
Satoko's attention was captured by the ceiling fans and lights framed by the windows. The hatch marks bring depth and perspective.