1st Annual Top Drawers Workshop, Eugene, OR
We started the new year out with a lot of enthusiasm, new sketchbooks and blank pages to do pre-sketching preparation (which was new to a lot of us). What sketches will come of this?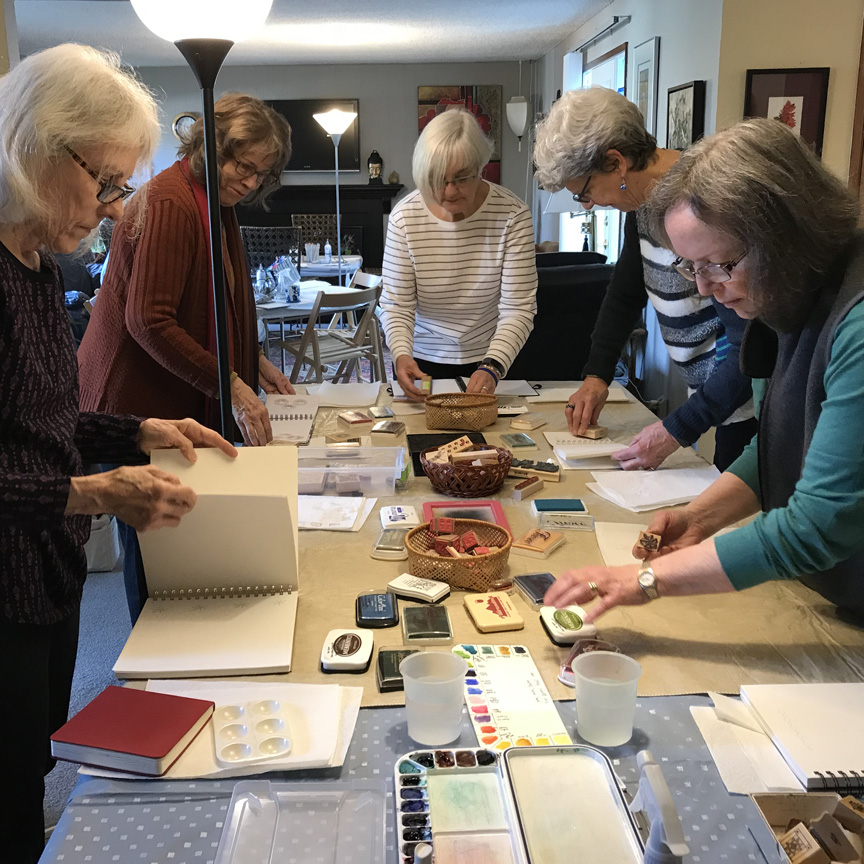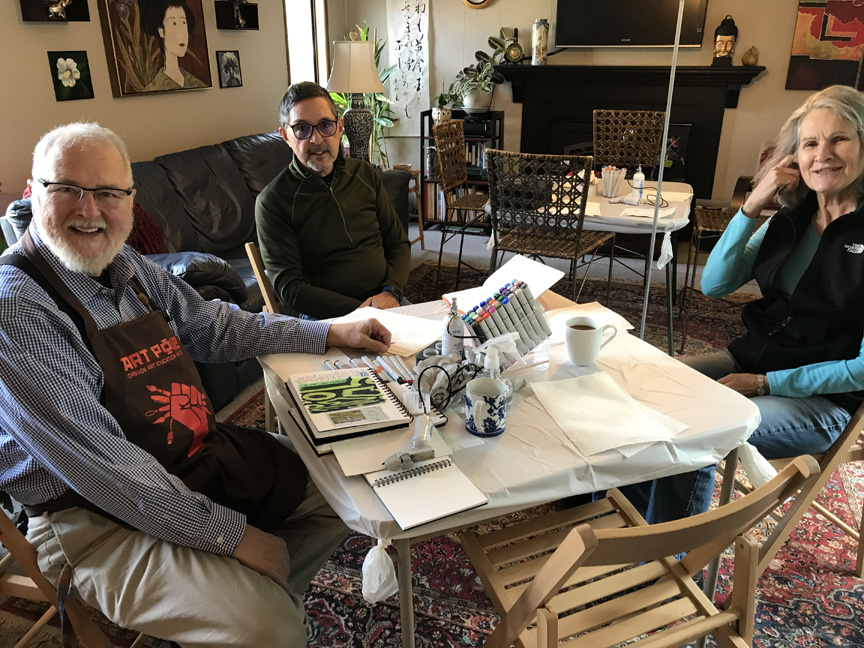 Sketchers eagerly gathered around tables to explore tools and techniques – blocks of watercolor wash, rubber stamping for borders, airbrush colored backgrounds, and spray using stencils. We had SO much fun, we decided it should be an annual event.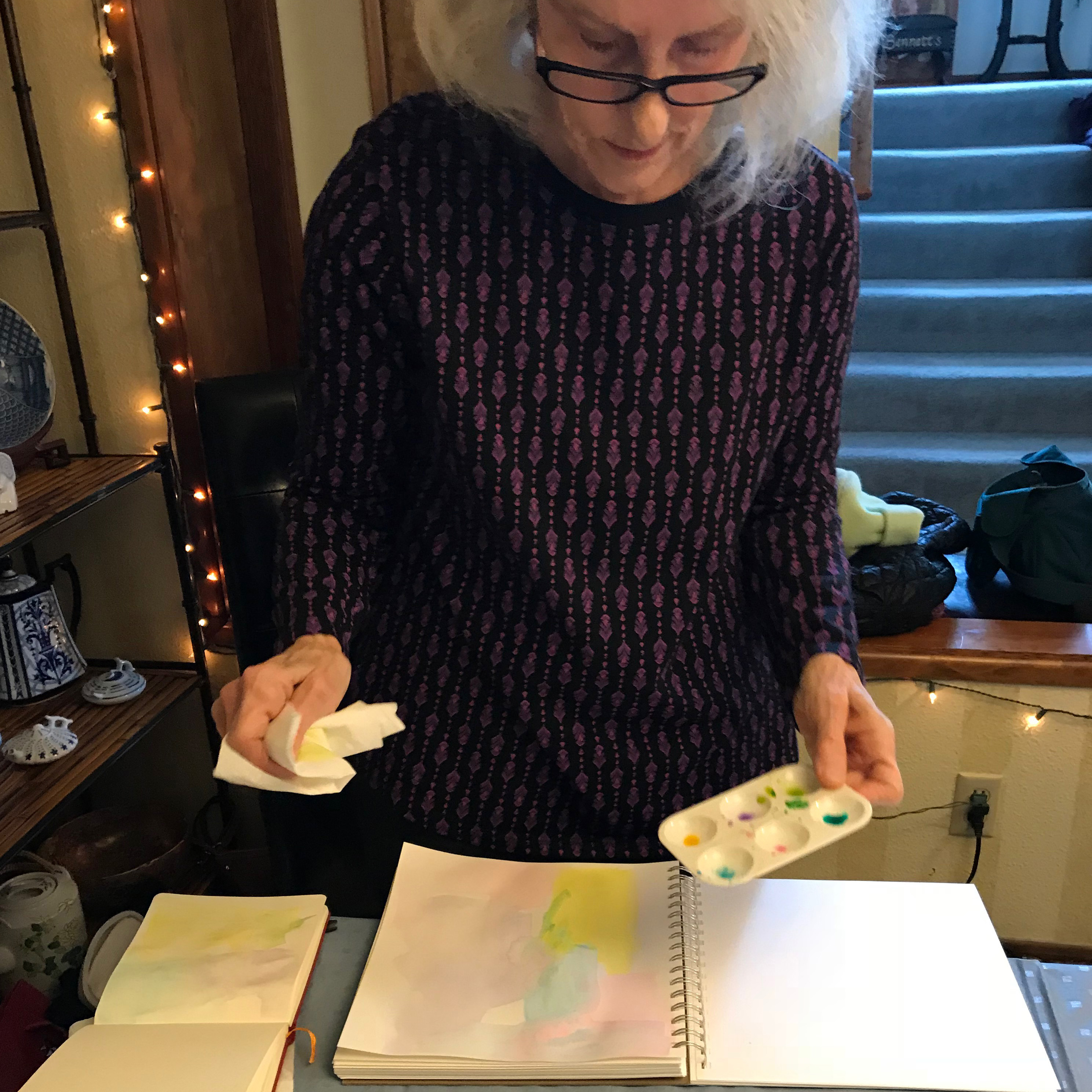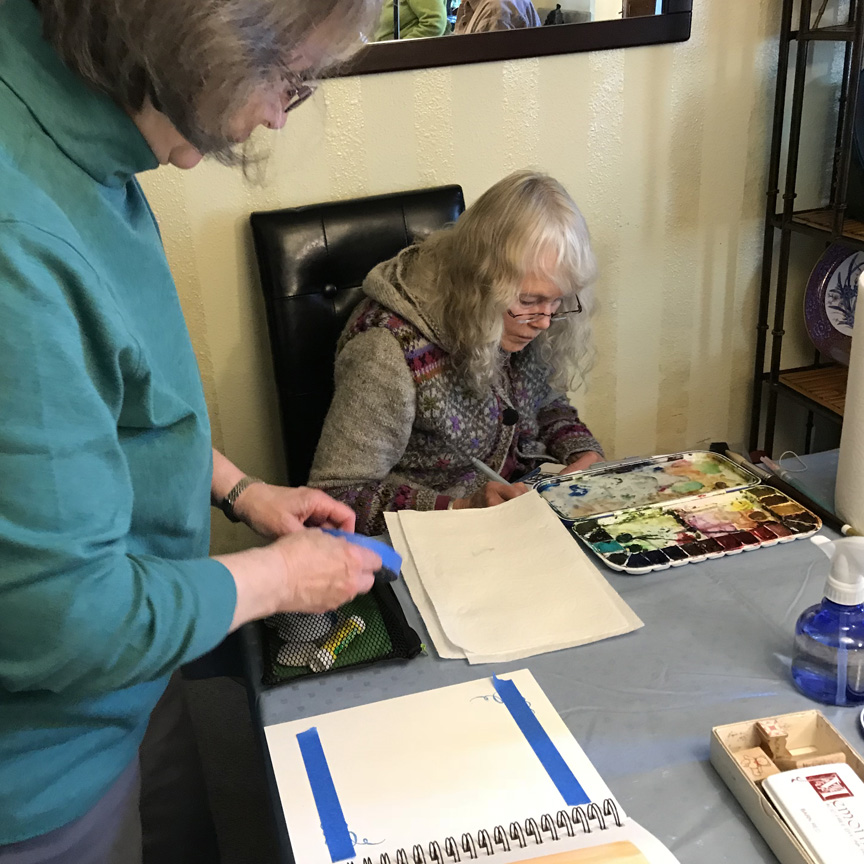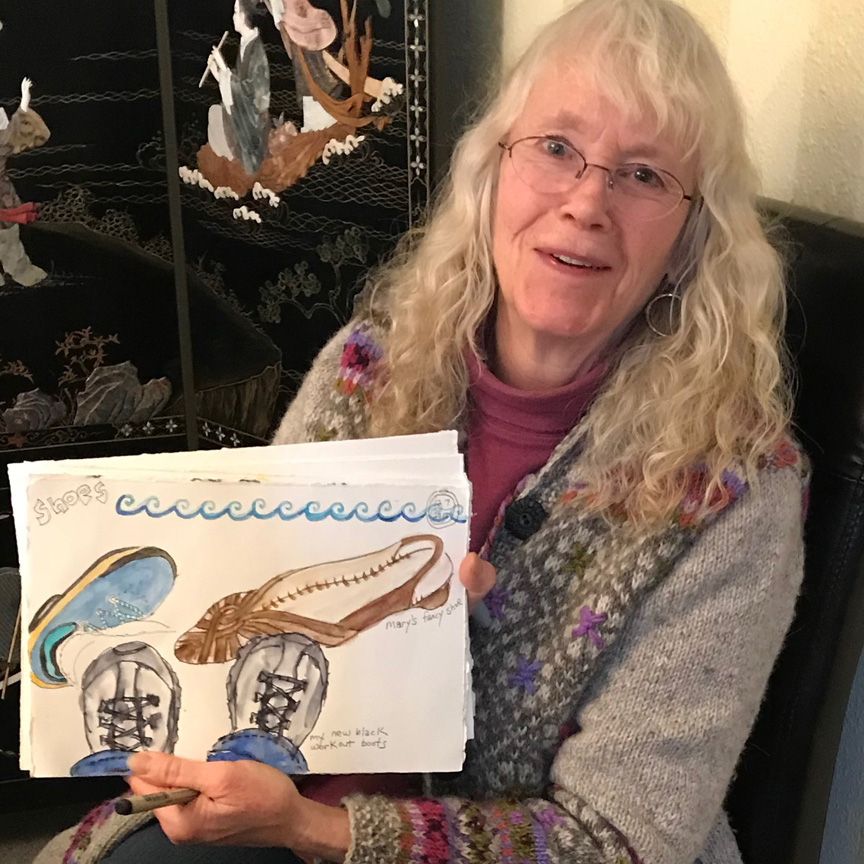 Barb So started with a watercolor wash on a blank page, Marsha used tape to form a edge for hers, and Tricia snuck a stamp into her watercolor sketch of our feet!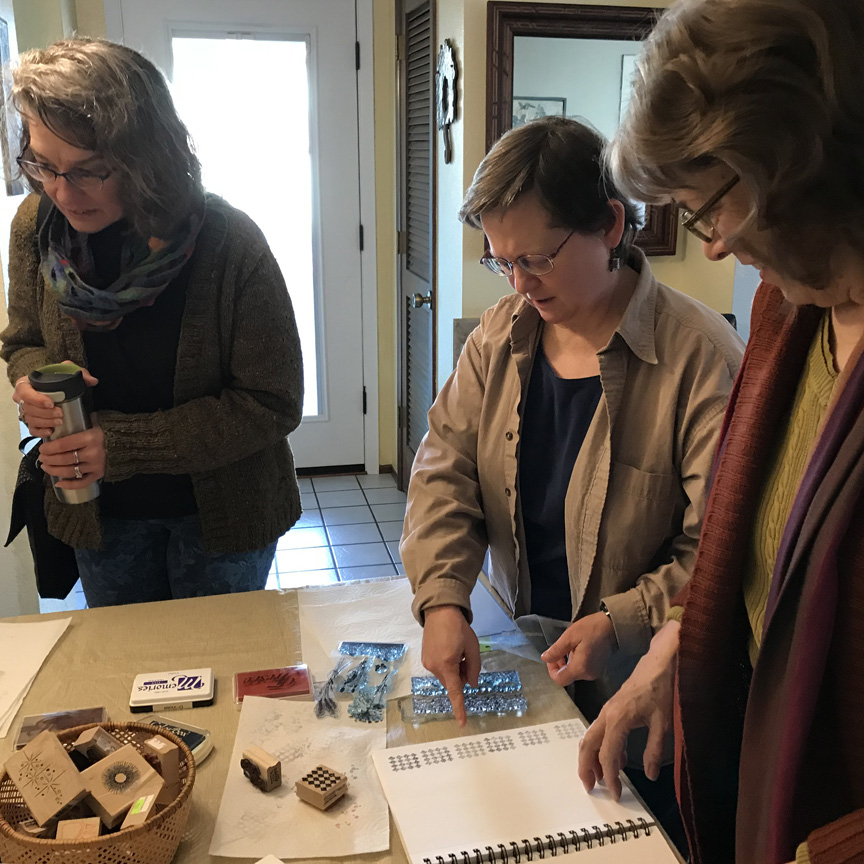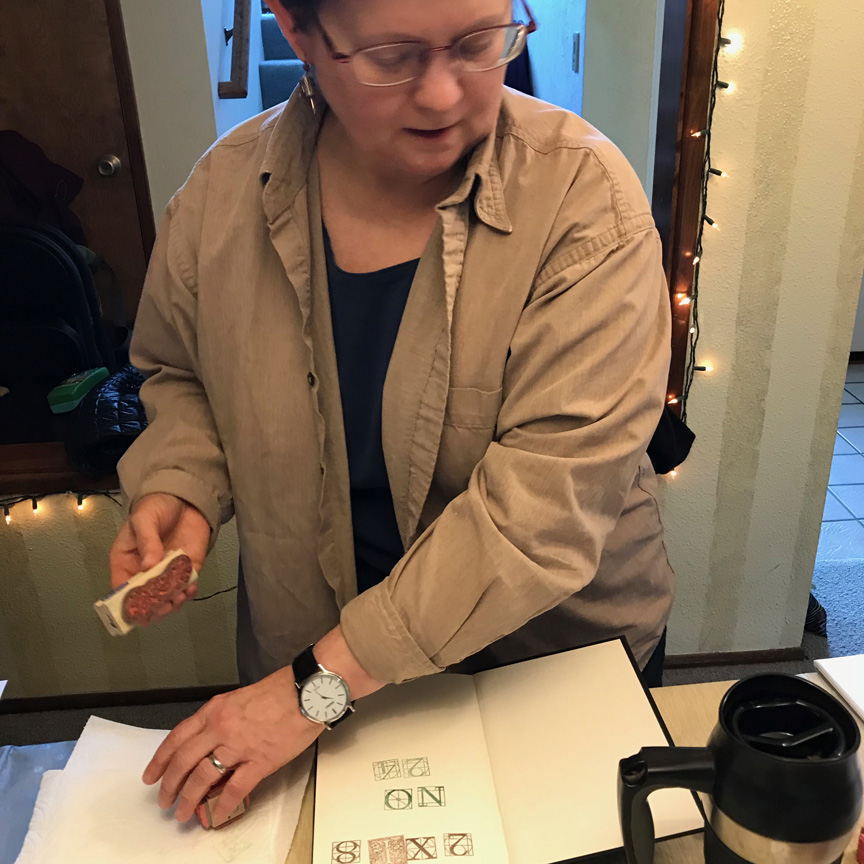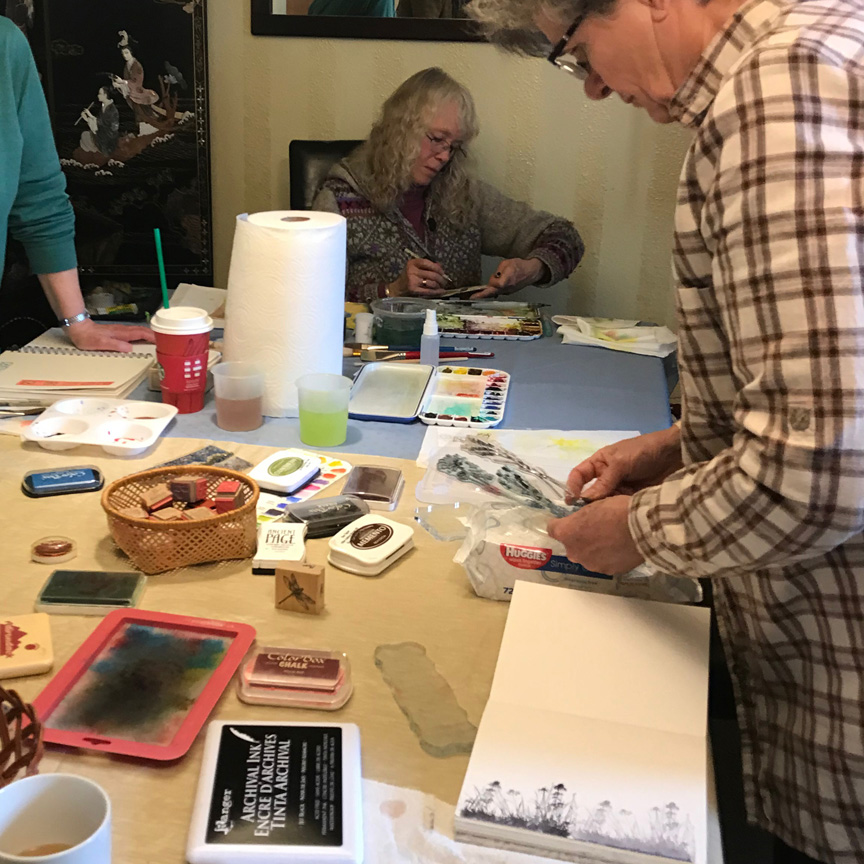 Daisy got us right into using rubber stamps to form page borders and to title our sketchbooks. Lealan loved the stamp variety.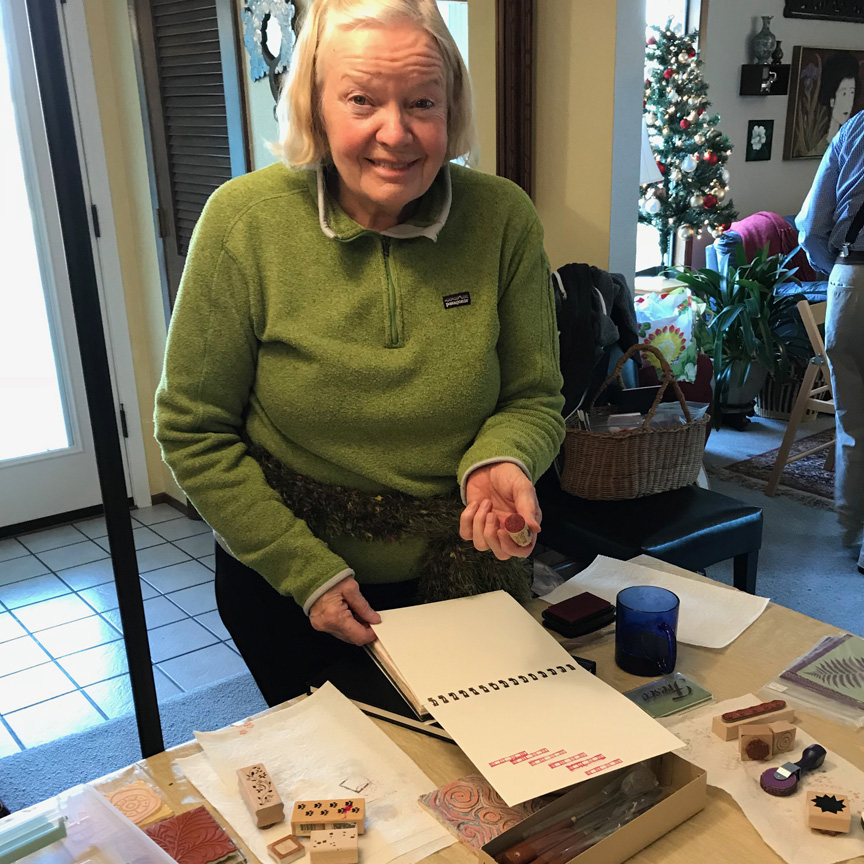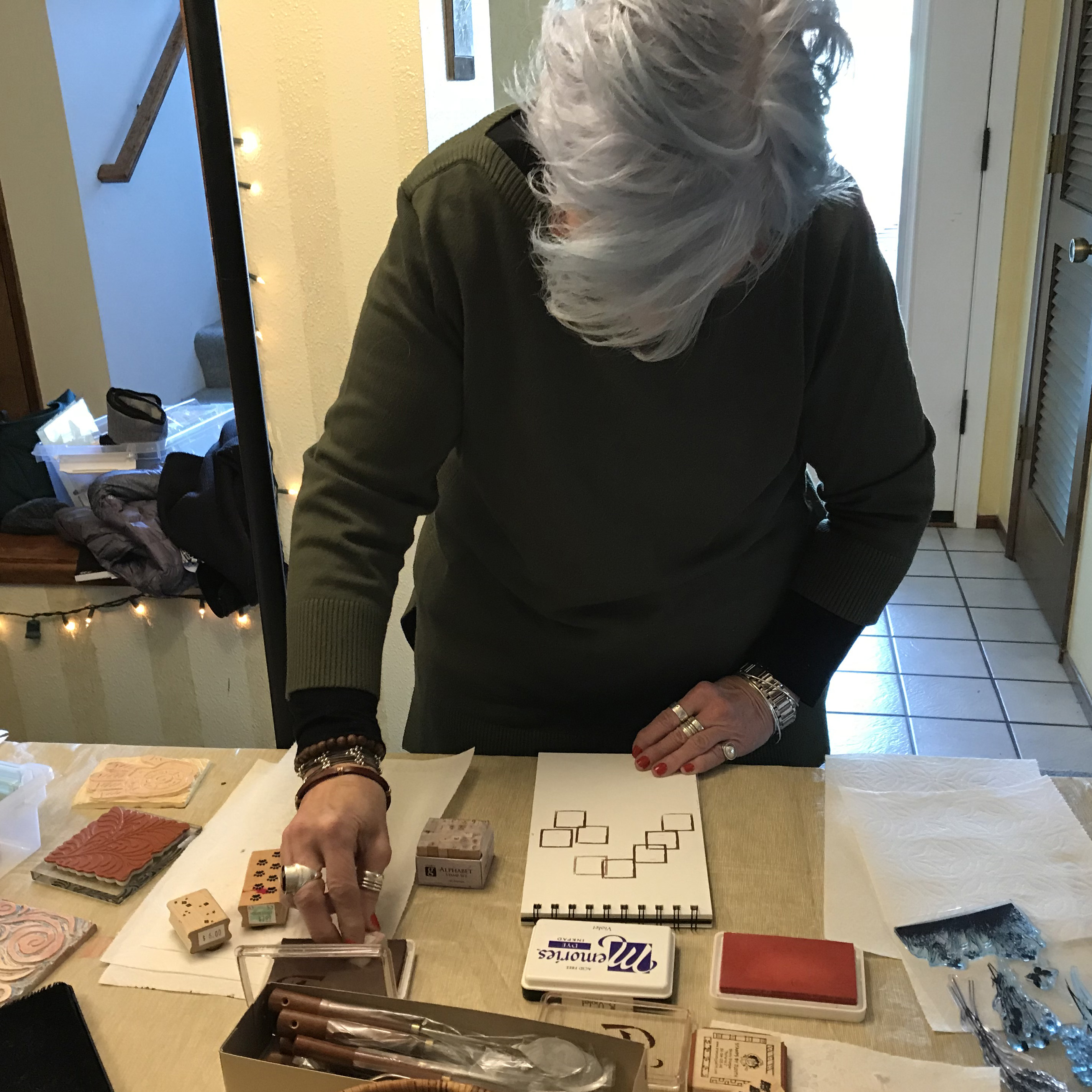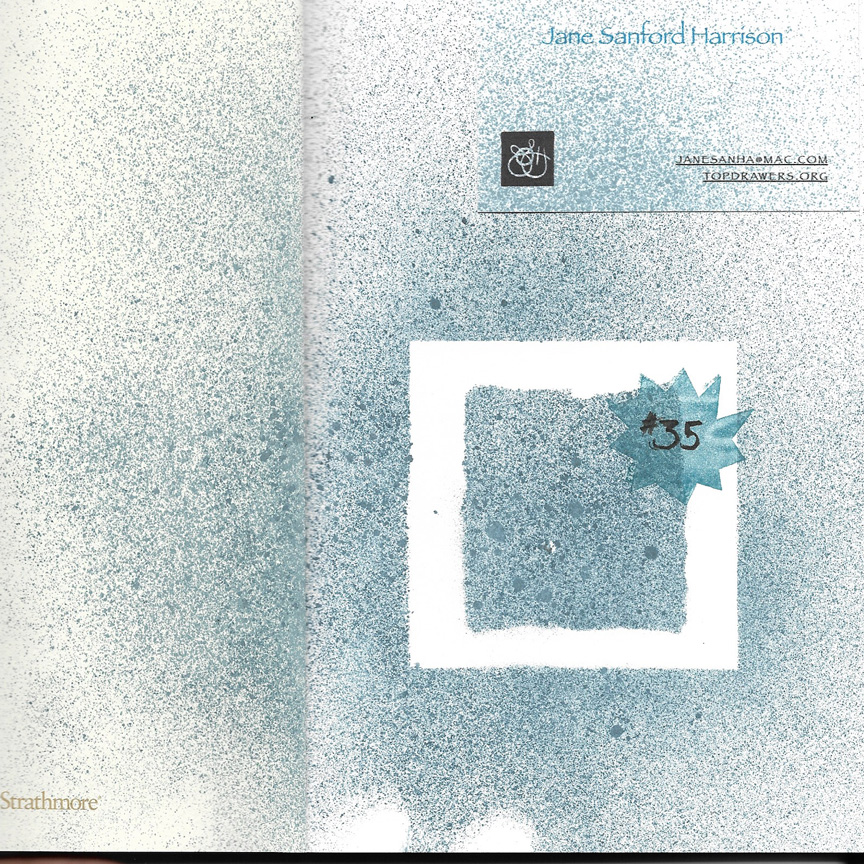 Lona and Marnie used a  stamp repeatedly to form a pattern, and Jane used a torn stick-it note stencil to spray her first page & added a stamp, then wrote the number of this sketchbook (35!).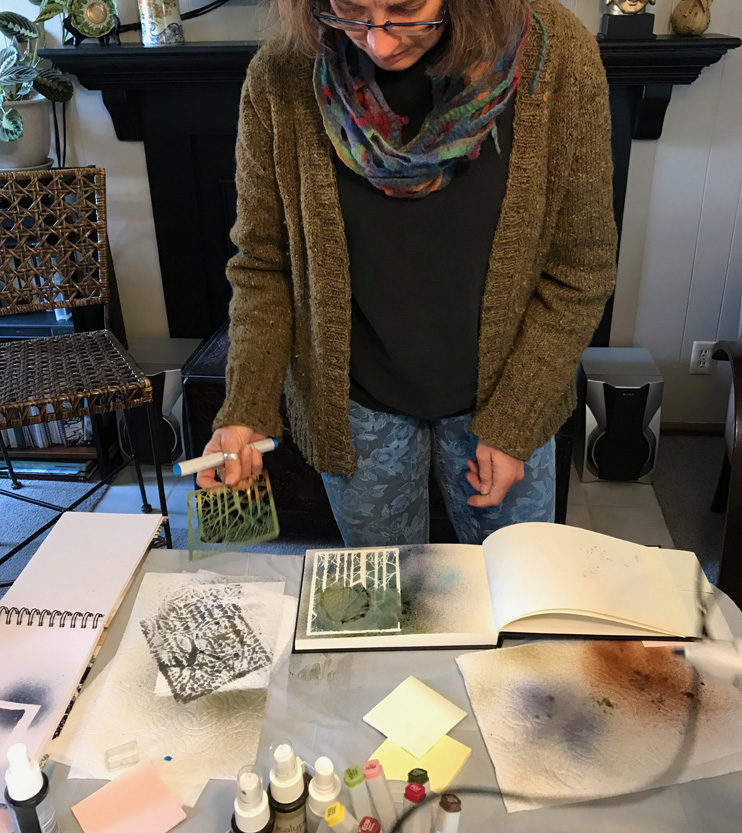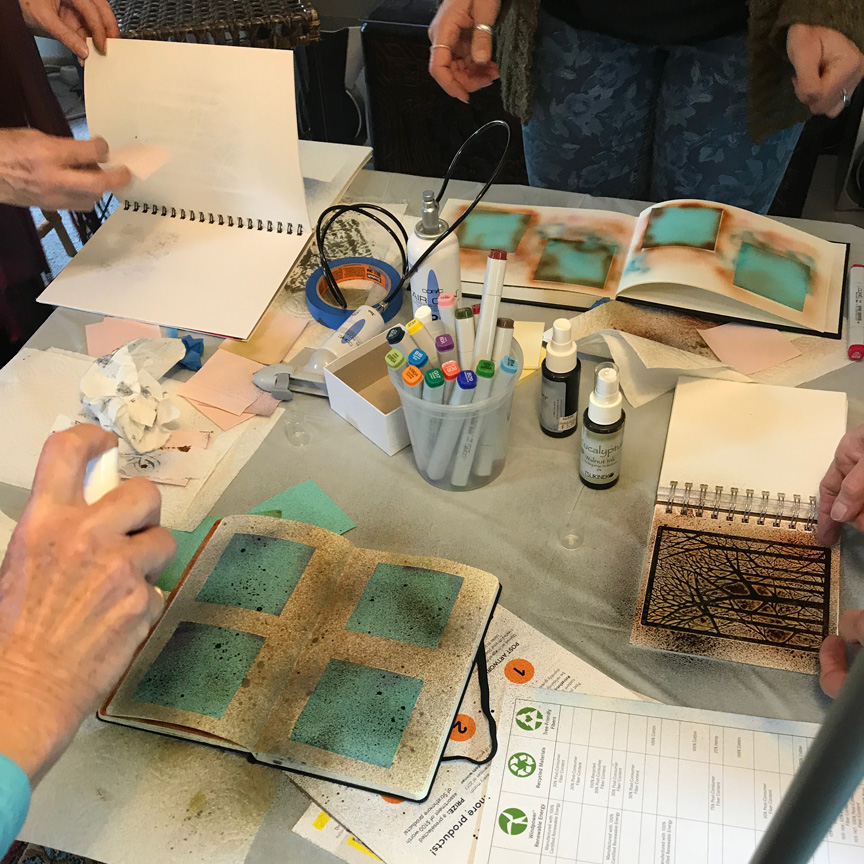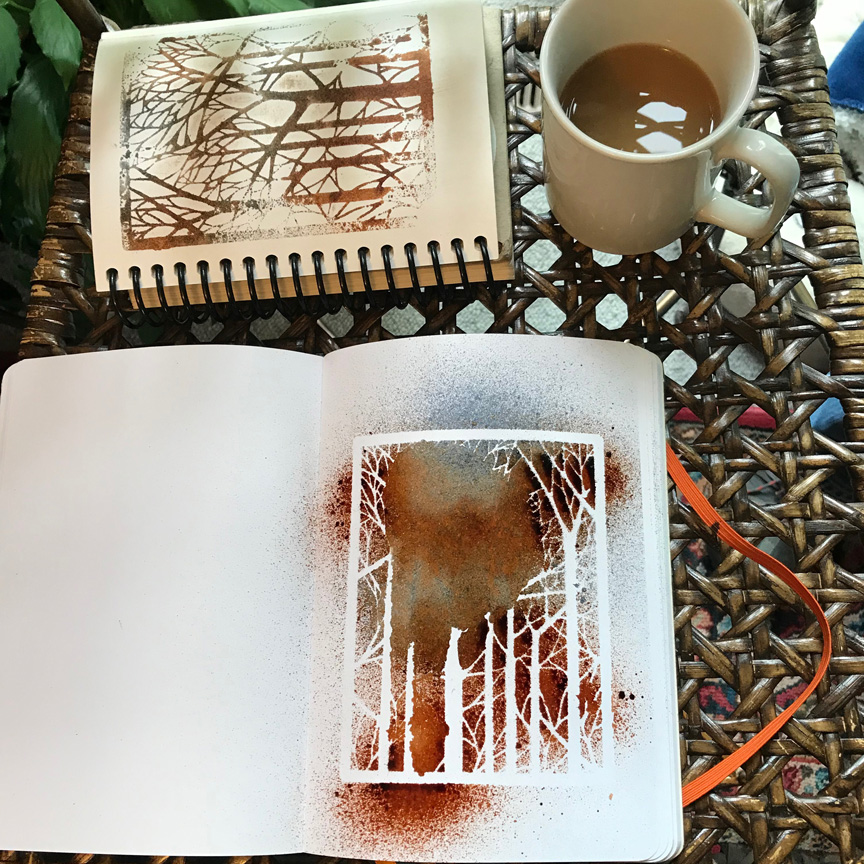 And speaking of using sprays, here are examples using a stencil, and using stick-it notes to create white spaces.  Another effect was created by re-spritzing. Hugh stencil was so juicy he used it to stamp it onto another page.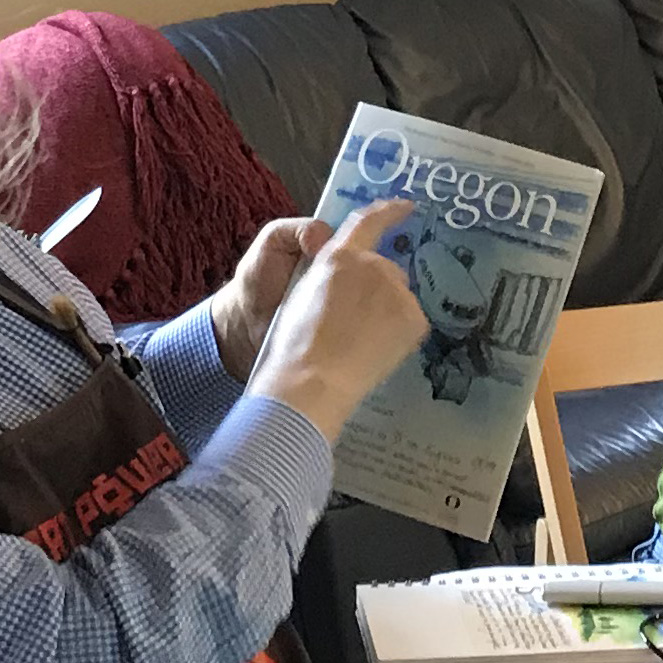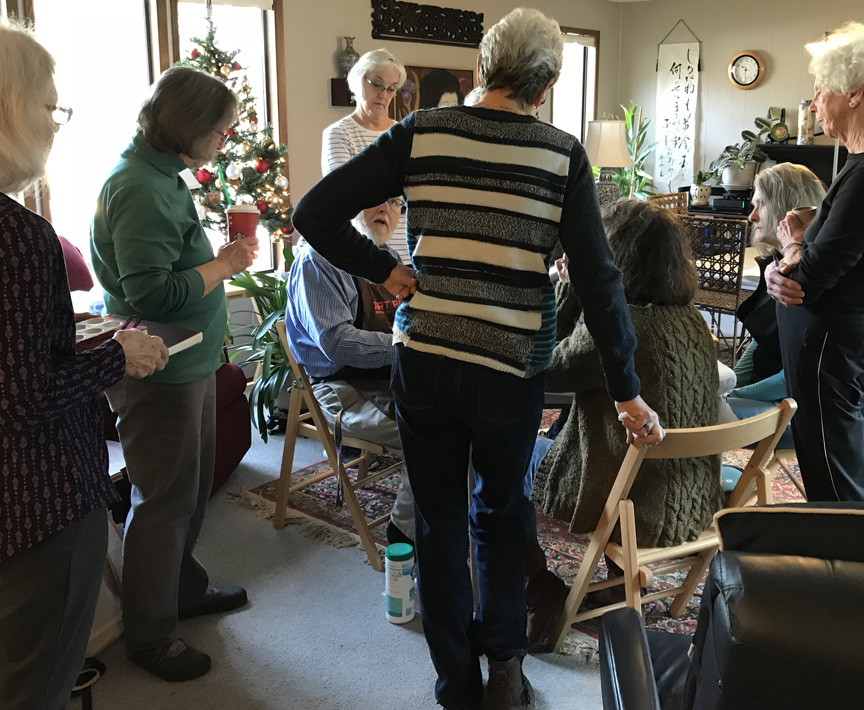 Ken was the master teacher in how to use the airbrush setup with Copic Markers to give background to the page, and then do a sketch on top of it (even if you hadn't planned what you were going to do).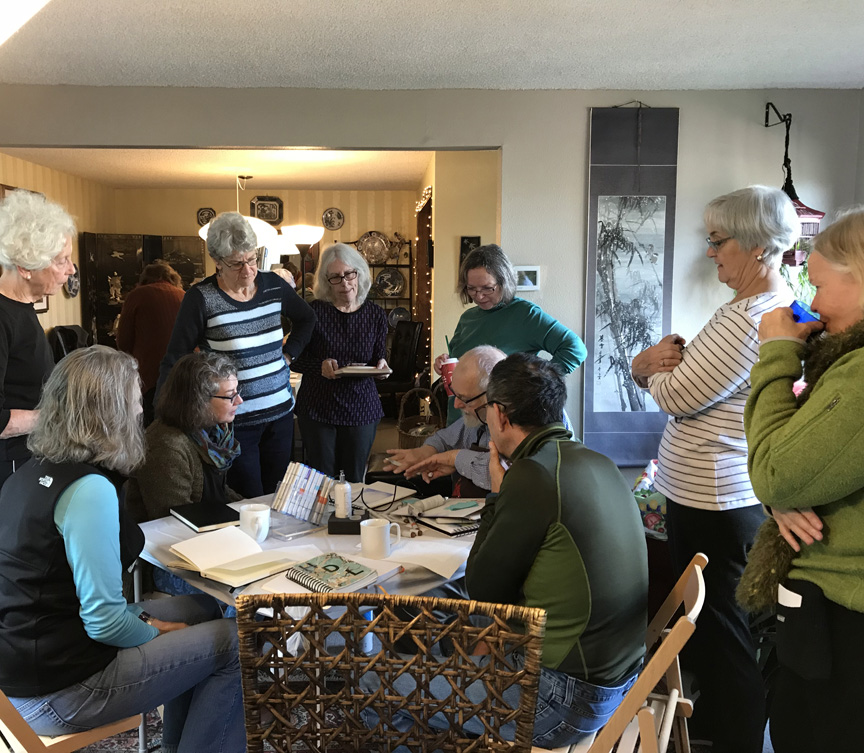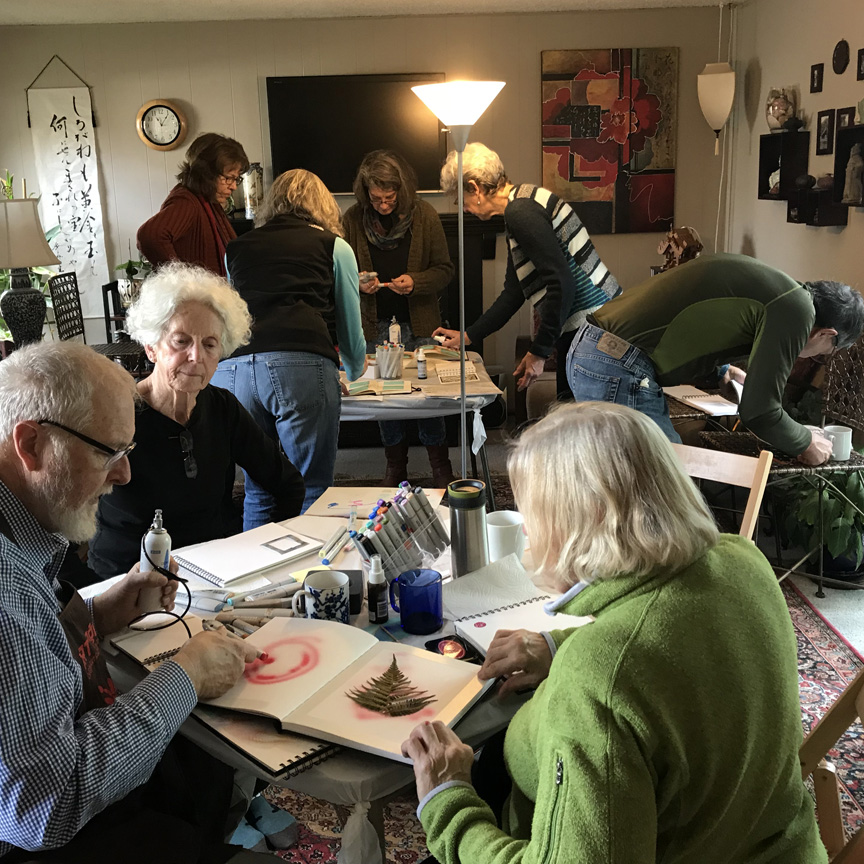 He had a very attentive group who were then eager to try it out.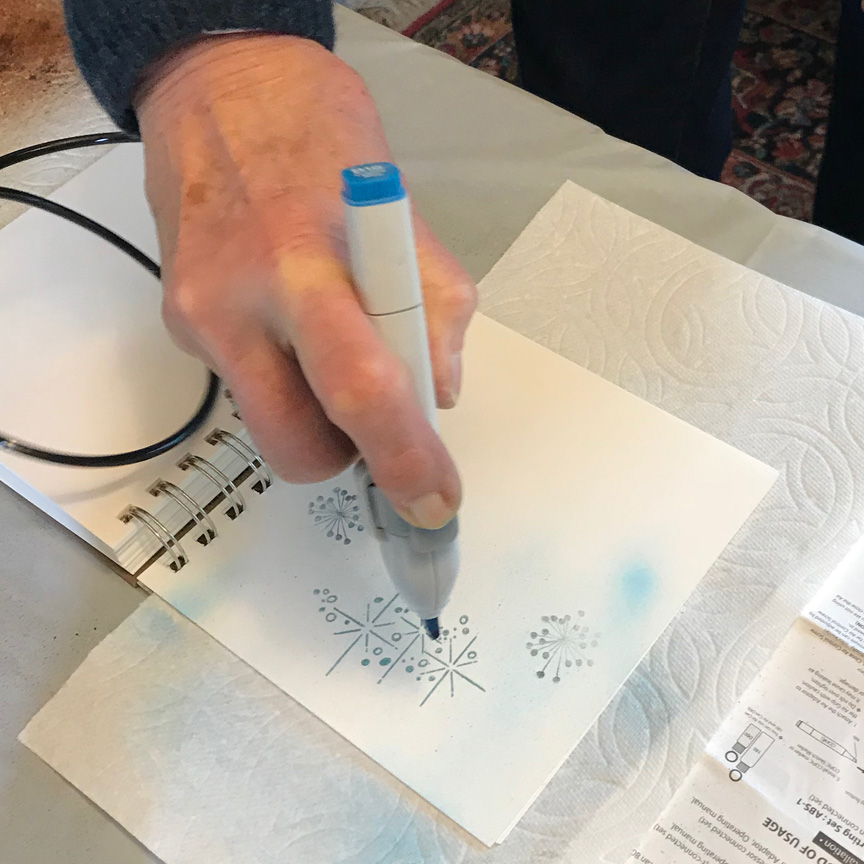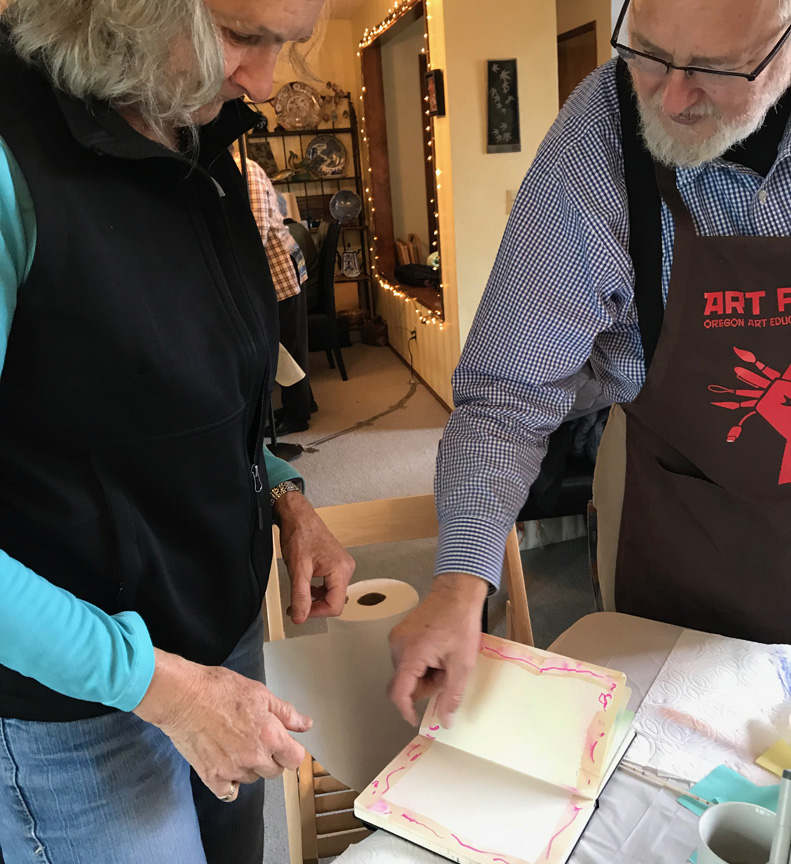 OK, here goes! Penny did airbrush on top of rubber stamps, Sandy made a border with hers much to Ken's approval.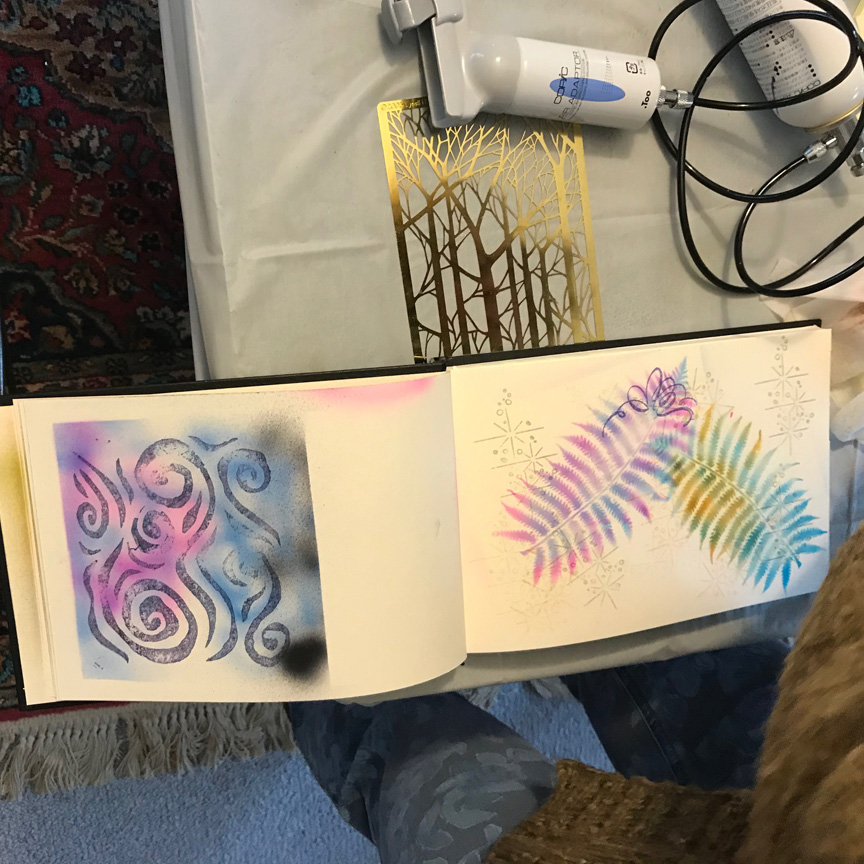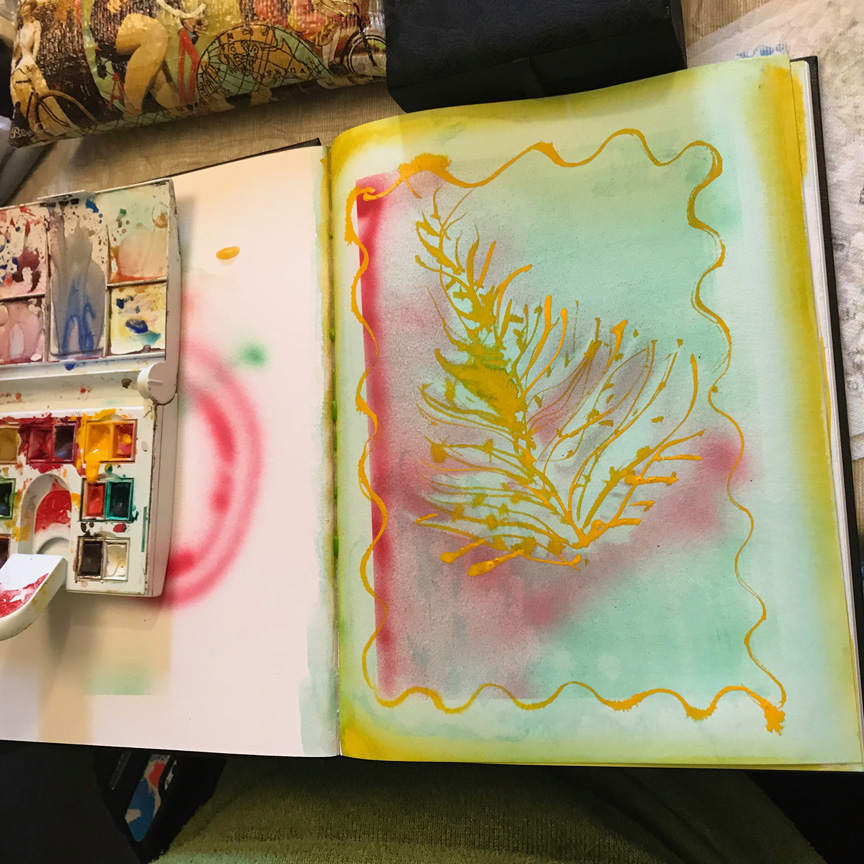 Airbrush on top of rubber stamp, using a stencil, and finally using watercolor on top of the airbrushed background. Zow.
We had a blast!