5th St. Market, Eugene, OR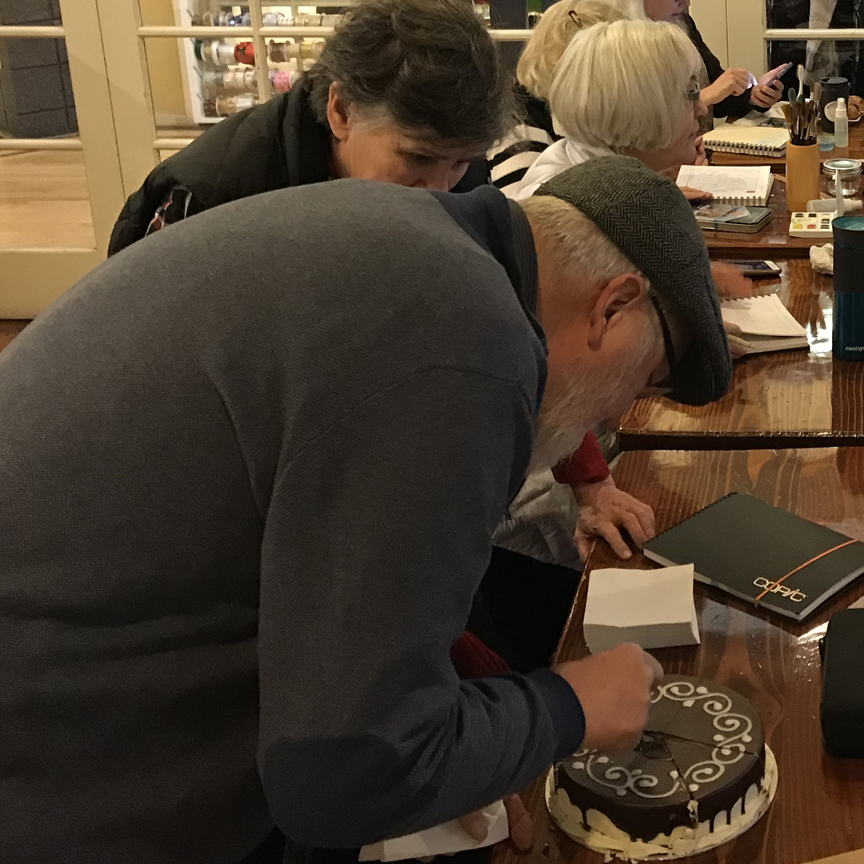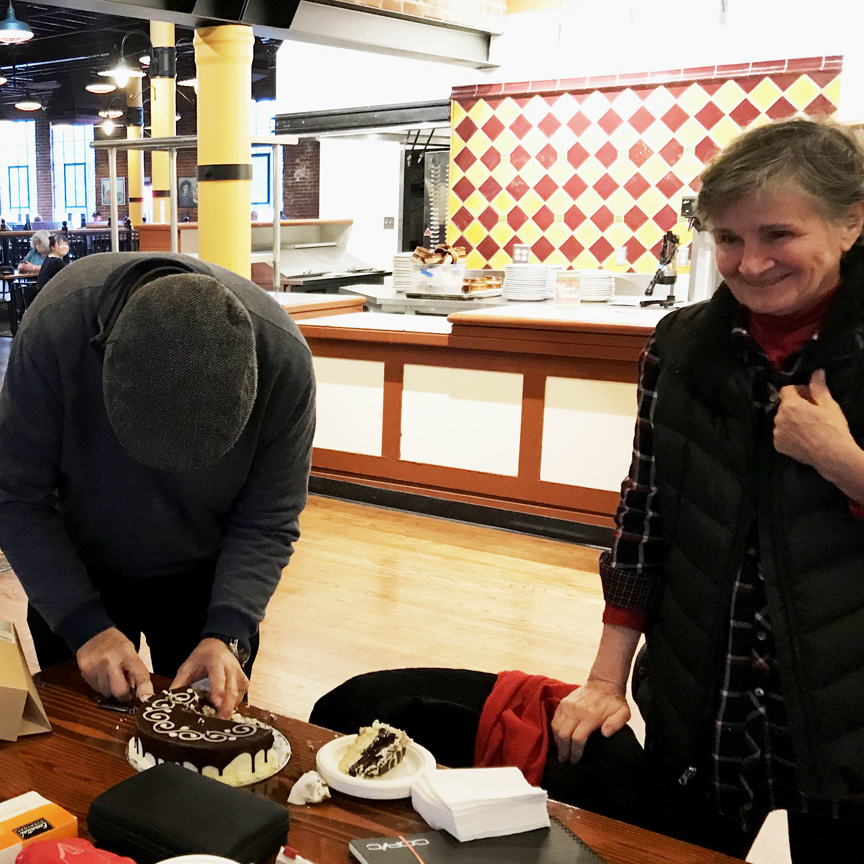 Ken operates on the fabulous cake, while the birthday girl, Lealan, supervises. She brought her own cake, too – what a great idea!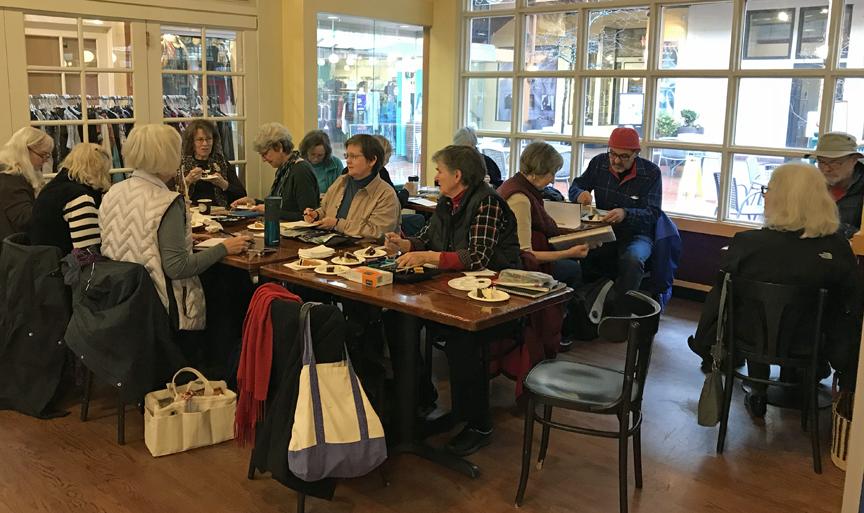 Seventeen of us showed up! Was it the promise of the cake? Or…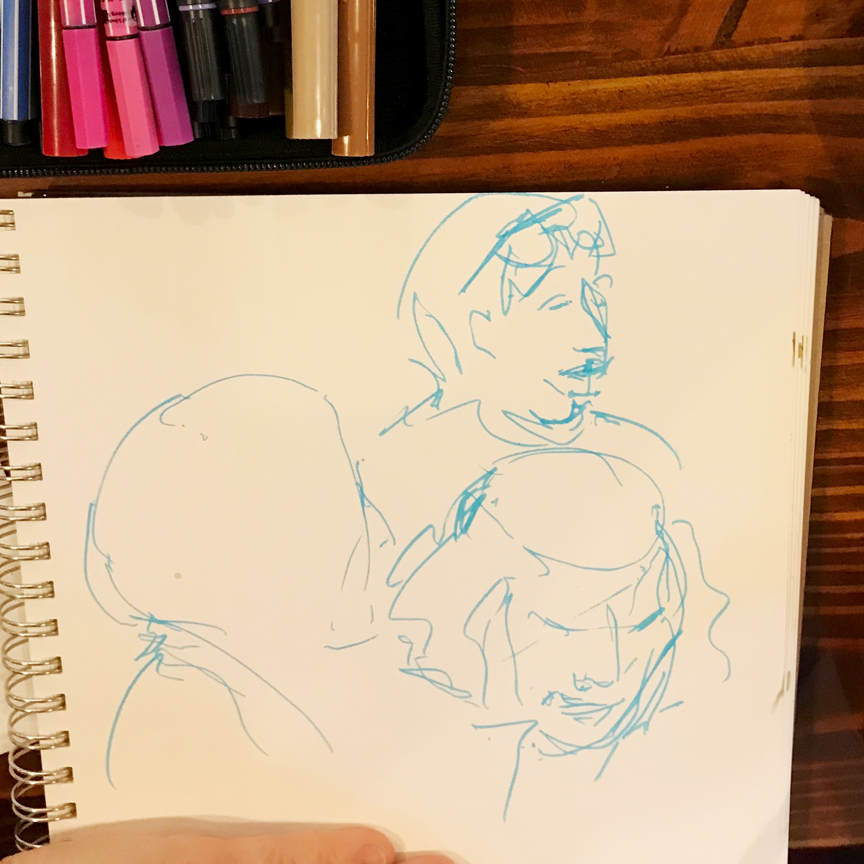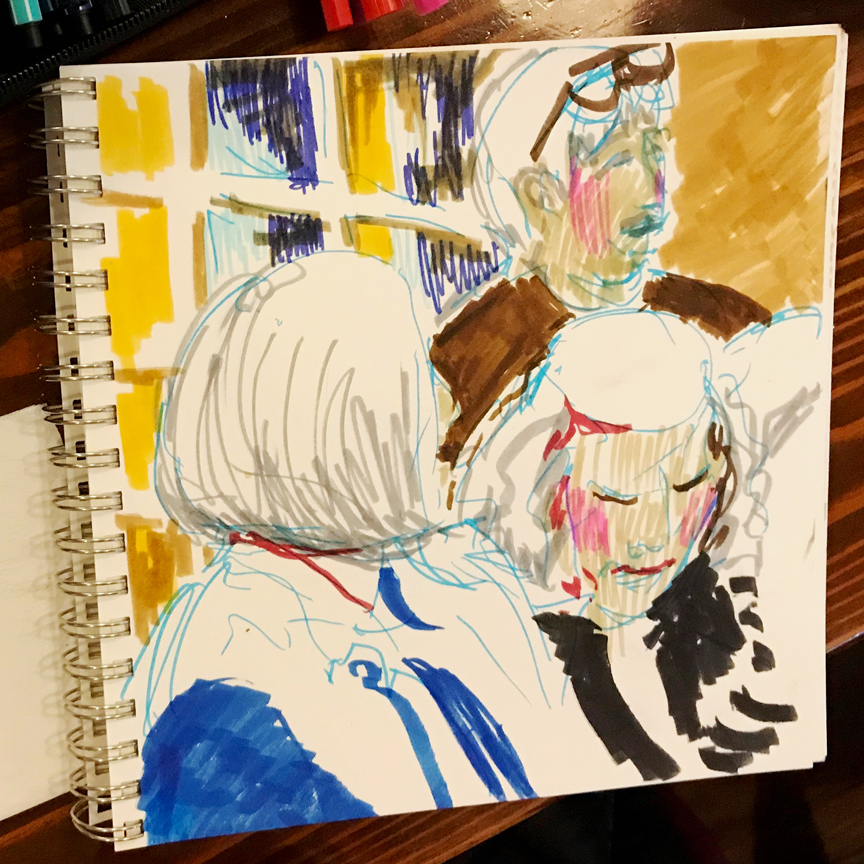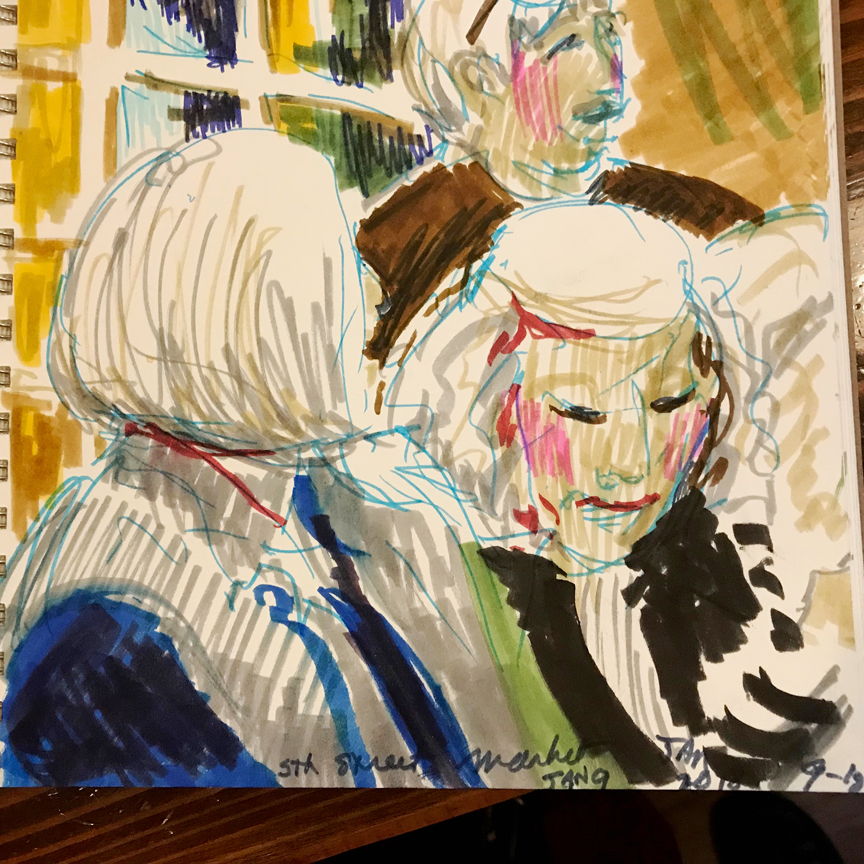 The celebration didn't interfere with Lealan's sketching, either!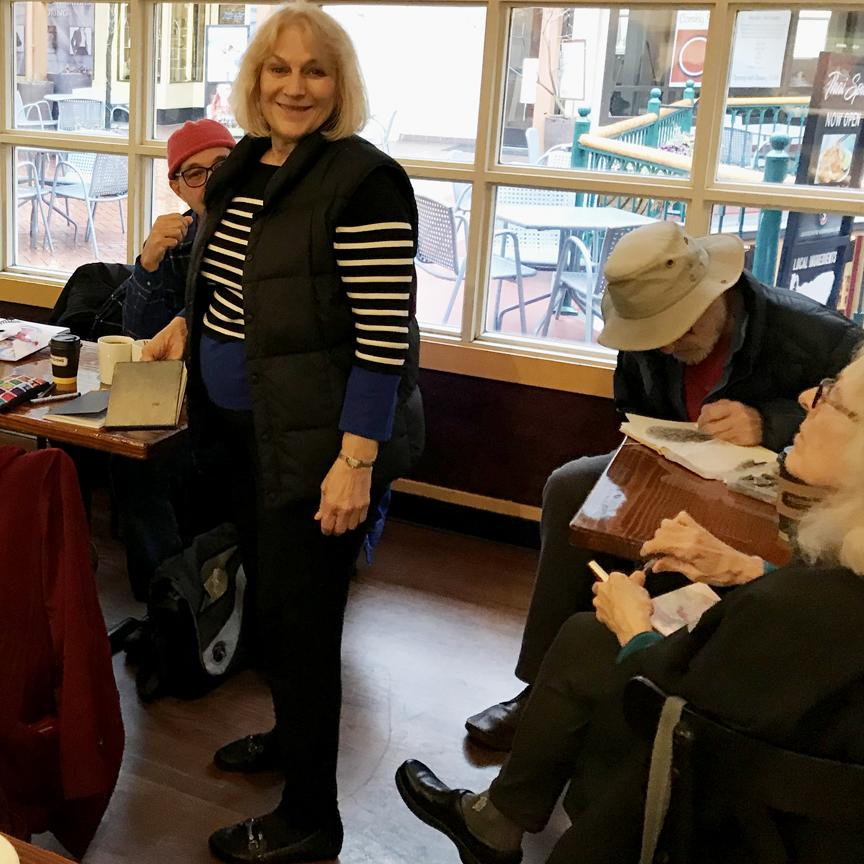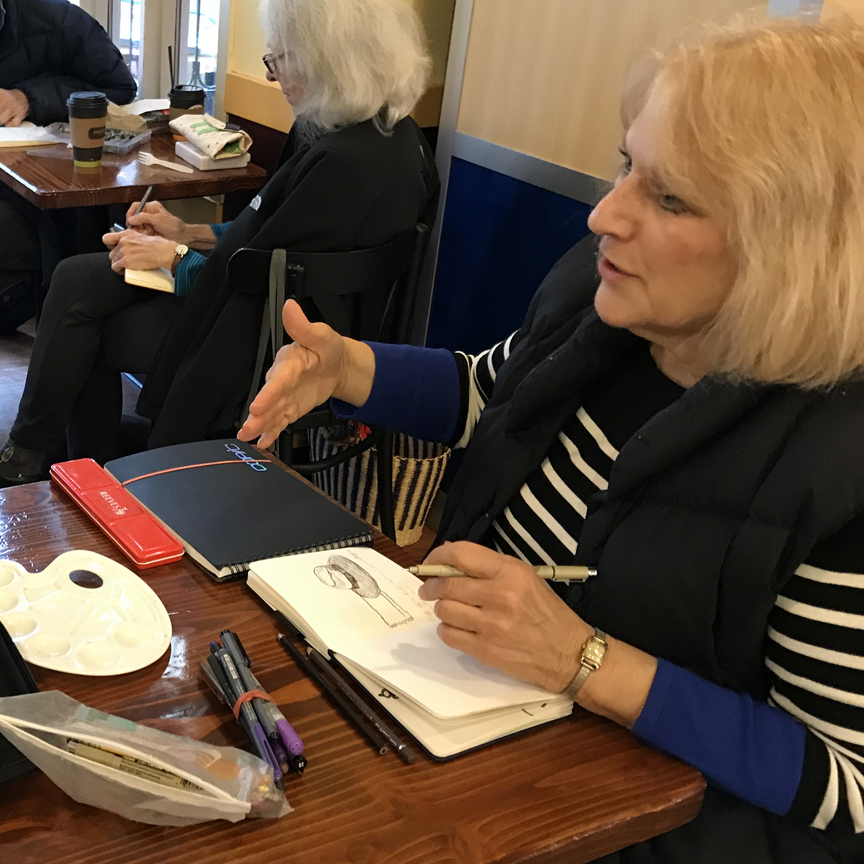 Judy Densky, our sketch friend from New York whom we met in Italy way back when, was in town for the event, too.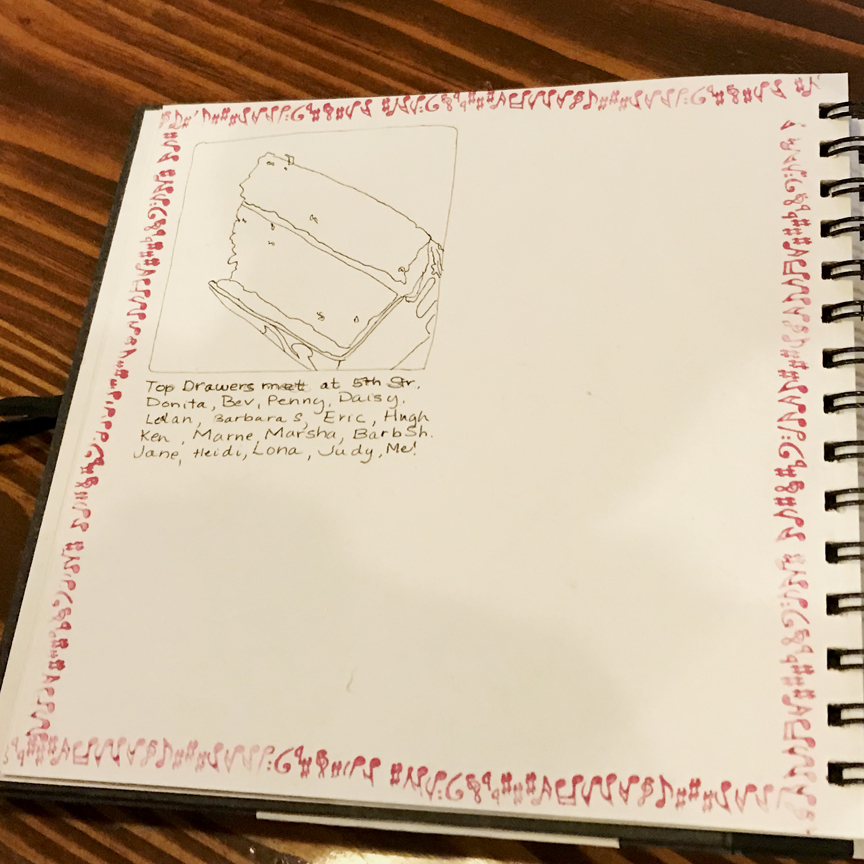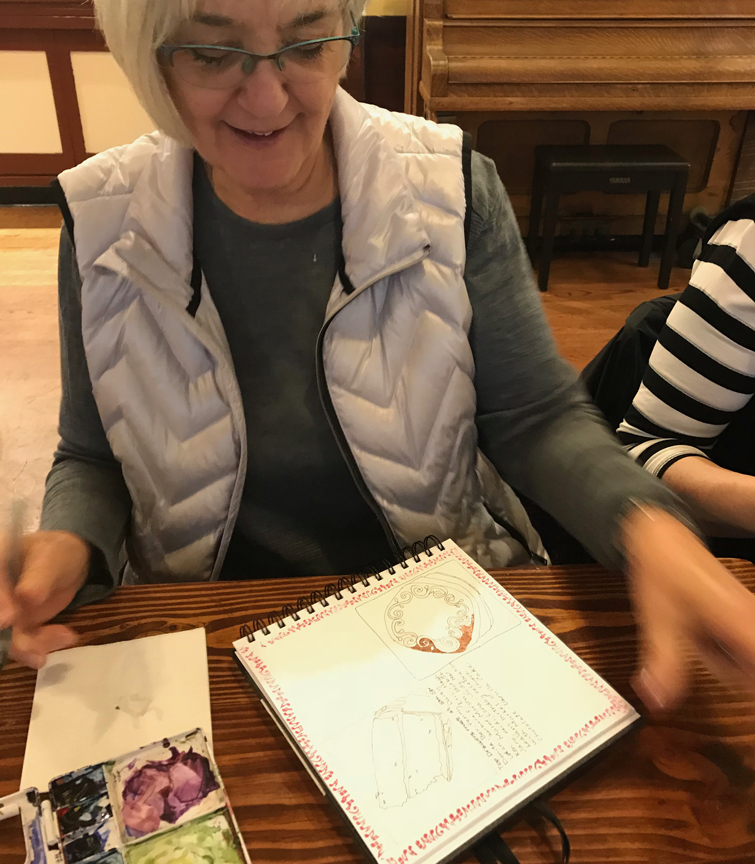 Katie captured the moment, and went on to design.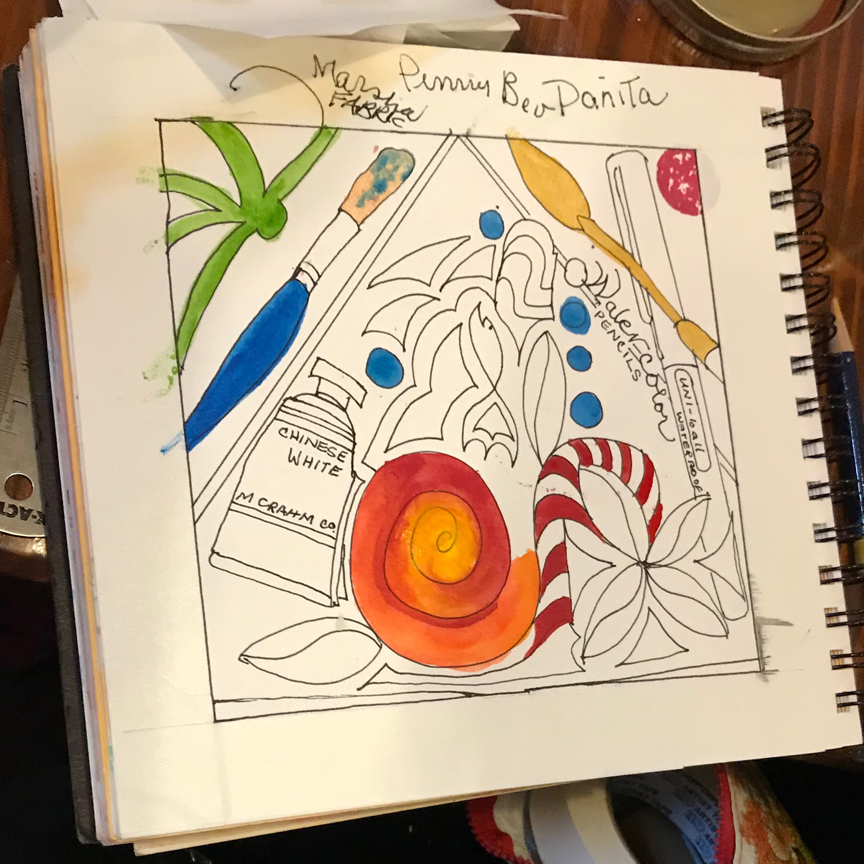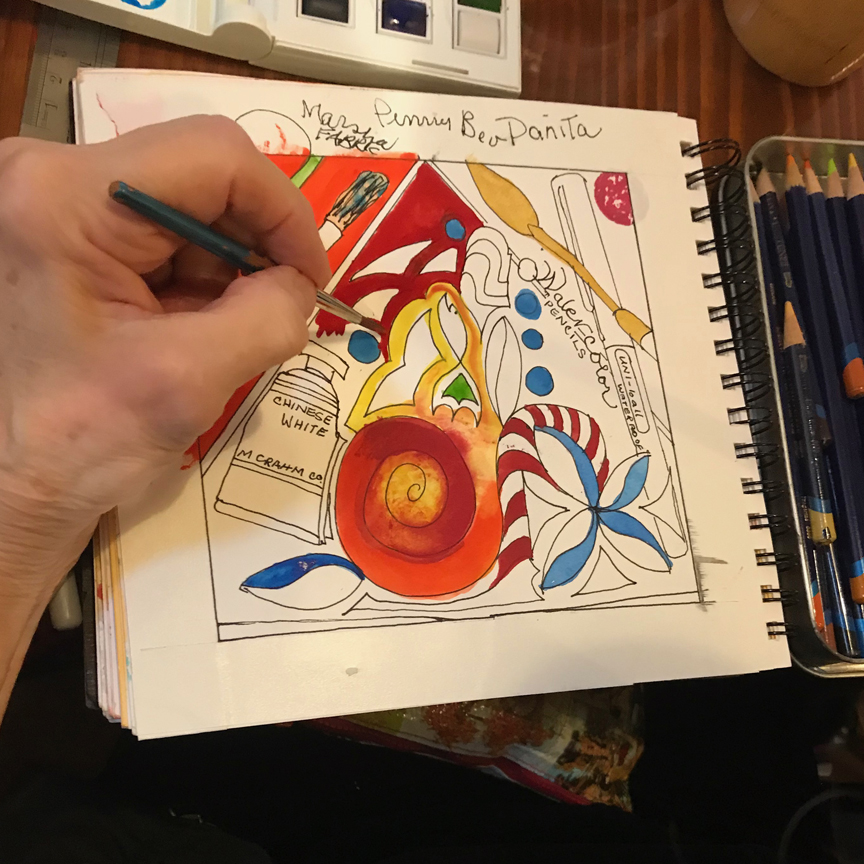 And speaking of design, here's Lona leading the pack!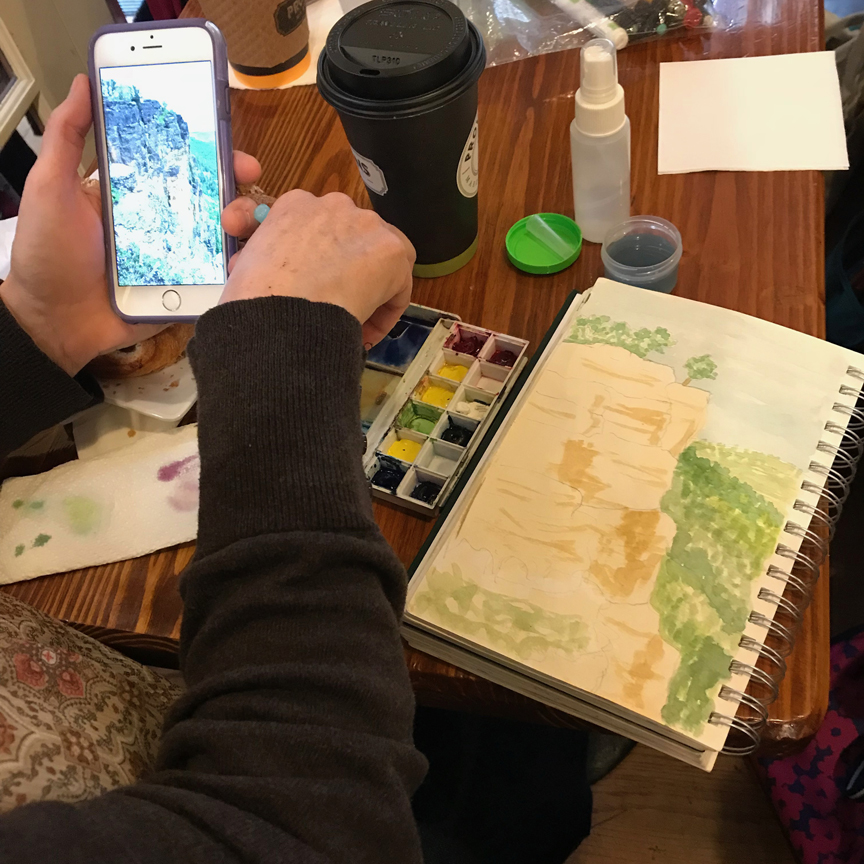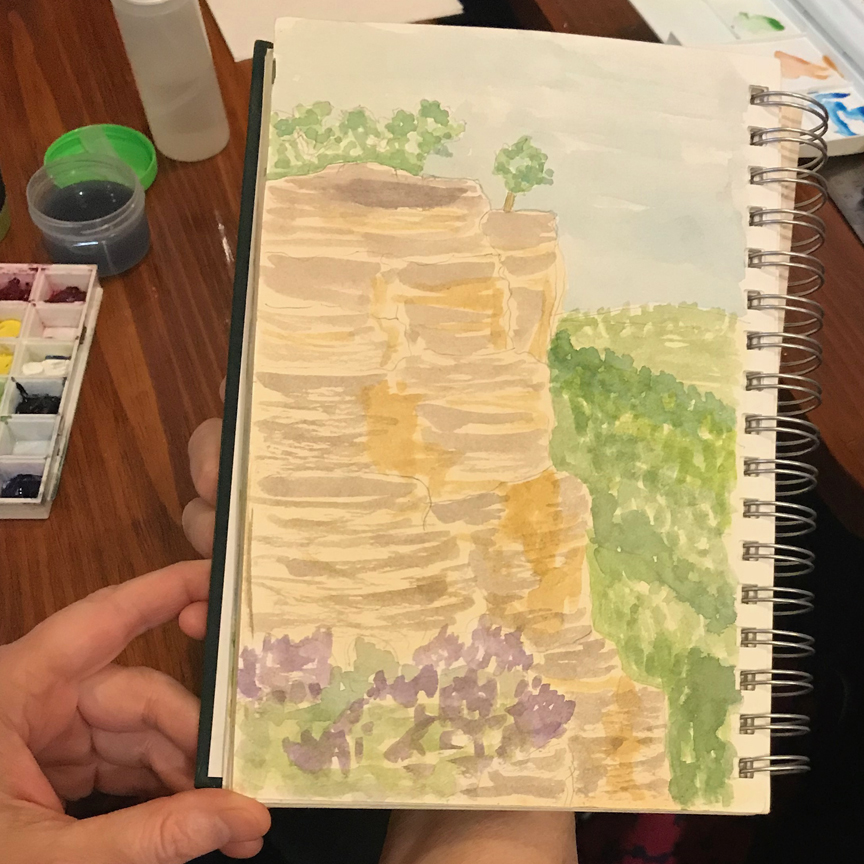 Danita had a photo to inspire her sketching today – layers & layers.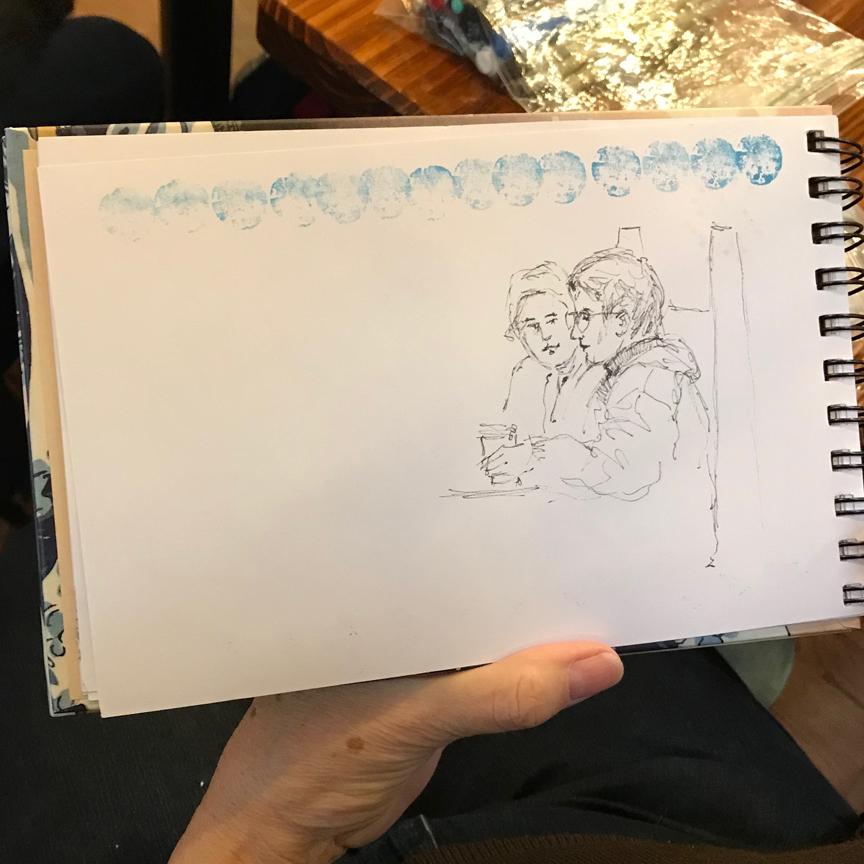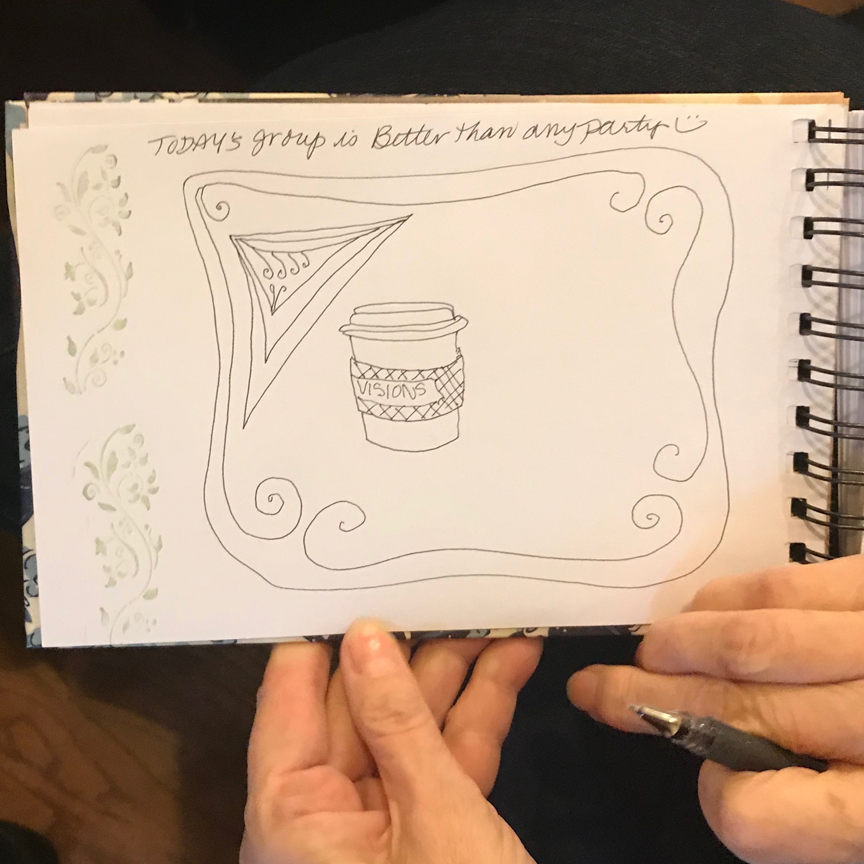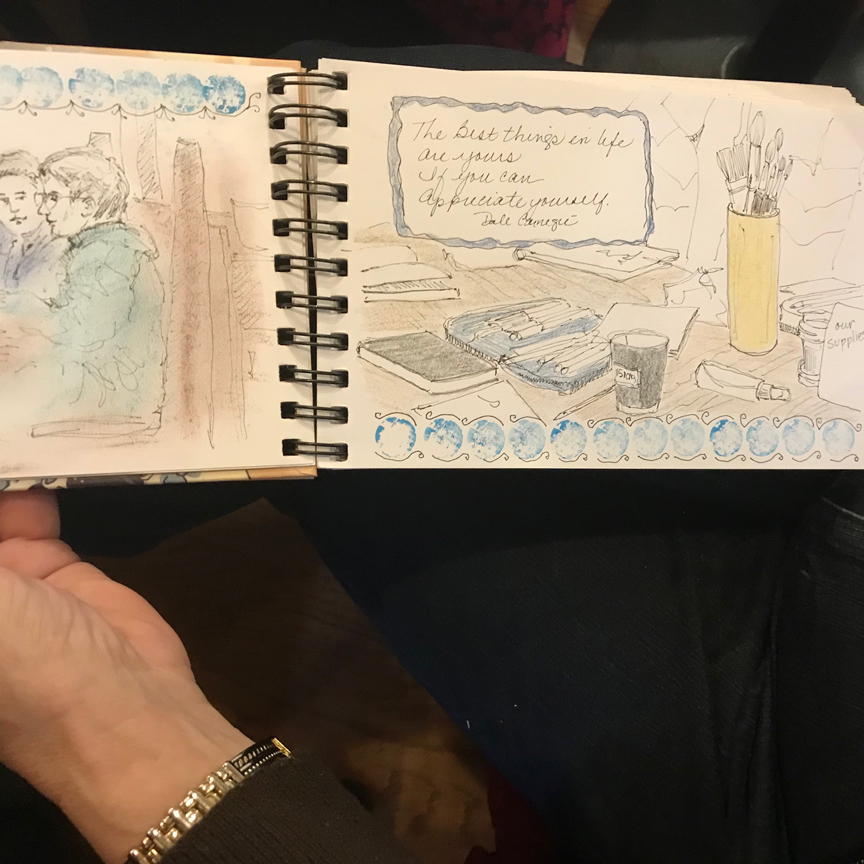 Bev summed it up  – "Today's group is better than any party!"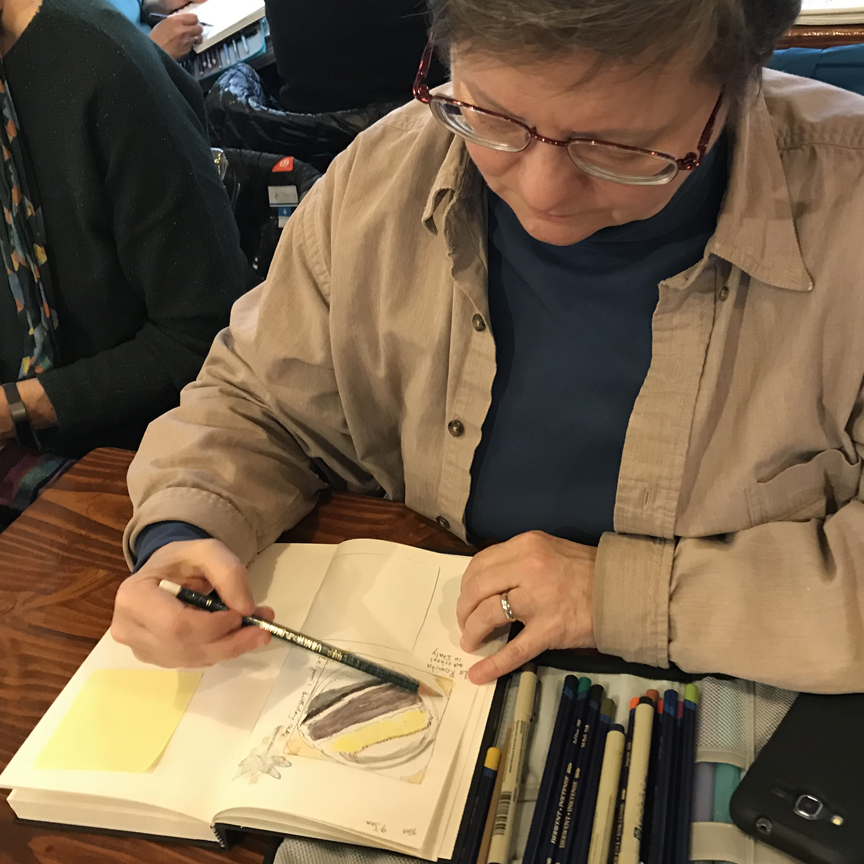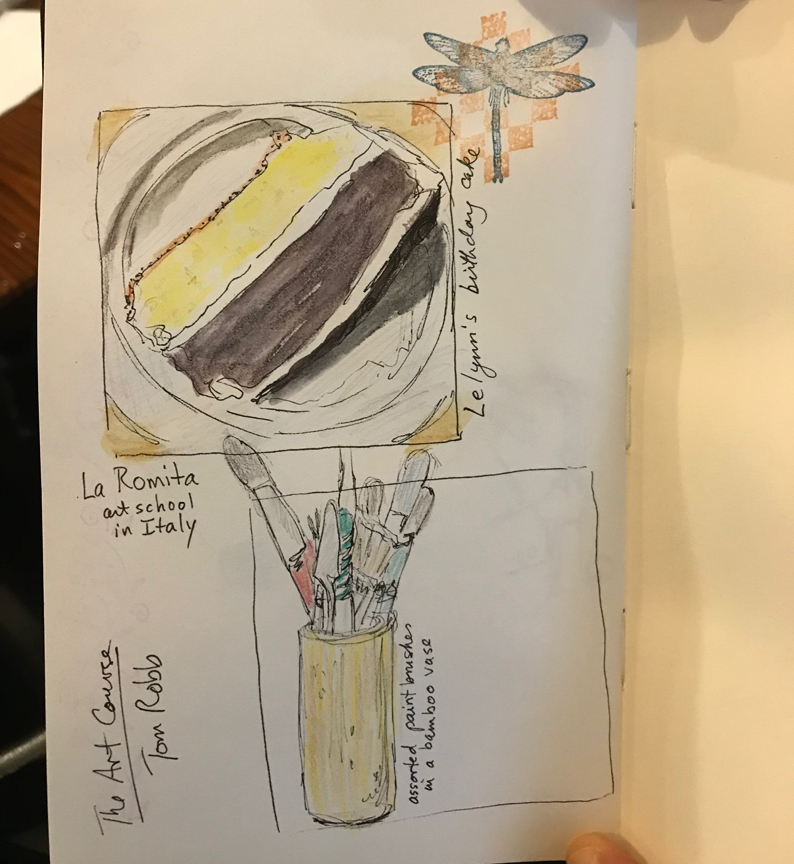 Daisy did a great sketch of the cake, then of her tools.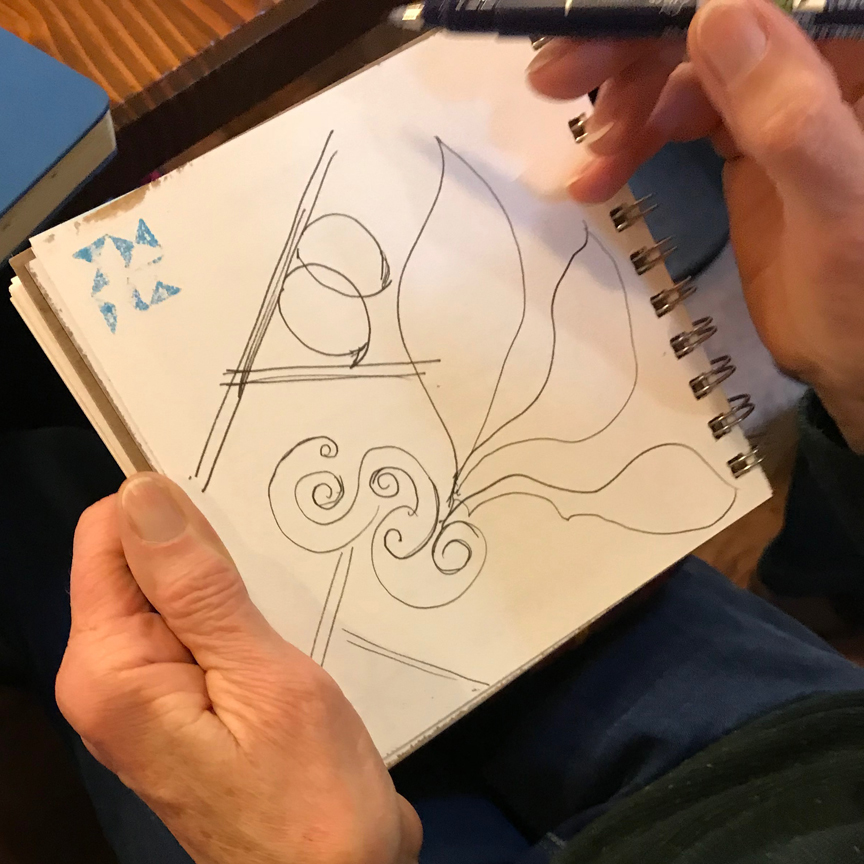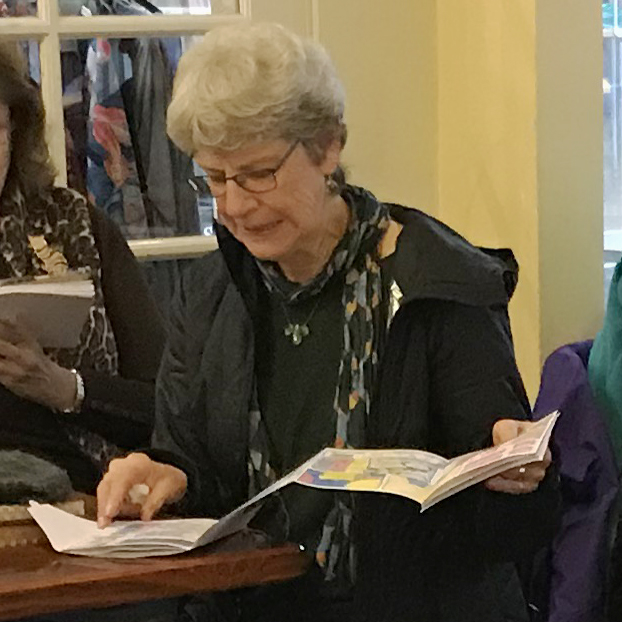 Penny picked up on Lona's design, then was awed at looking at the travel sketchbook Barb Sh did of her Baltic cruise – it was a doozy!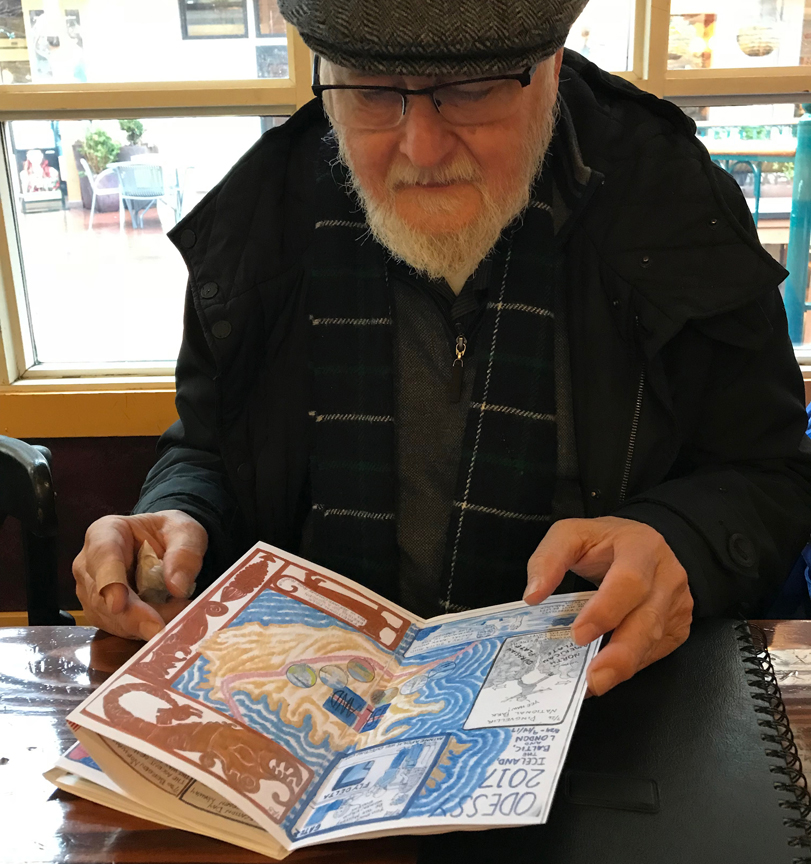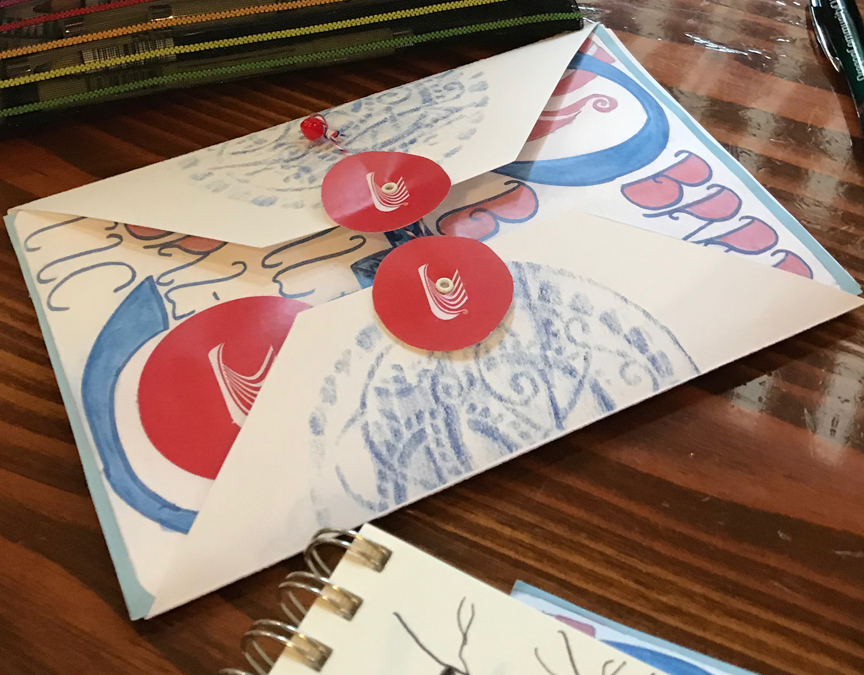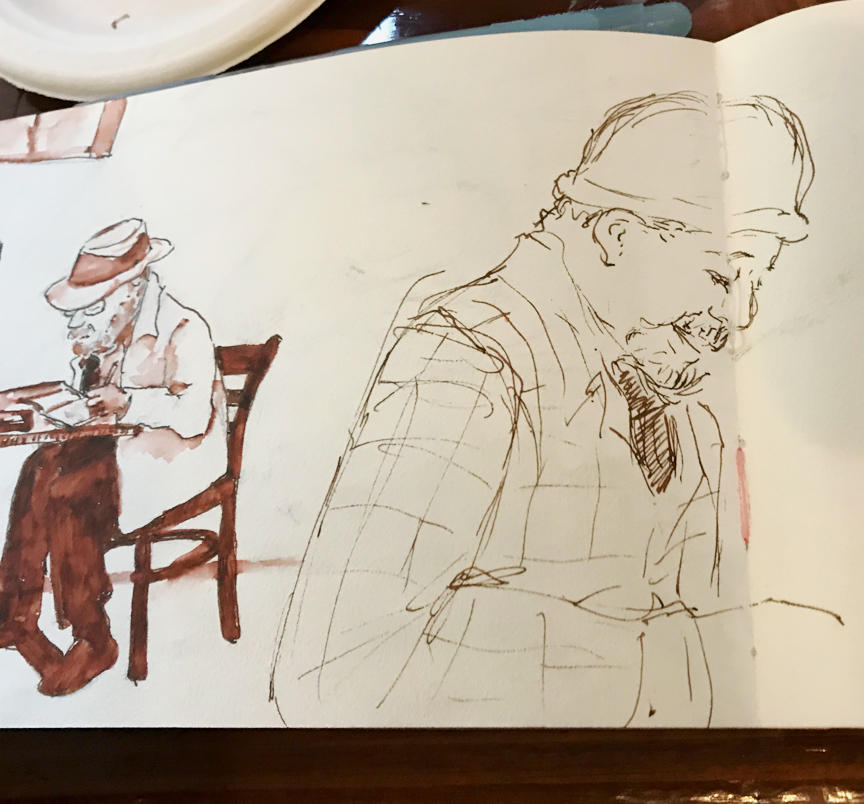 Here's Ken appreciating Barb Sh's book (it has a folding cover, then accordions out, sketches on one side, text on the other). Then she went on today to sketch some of our fellow sketchers.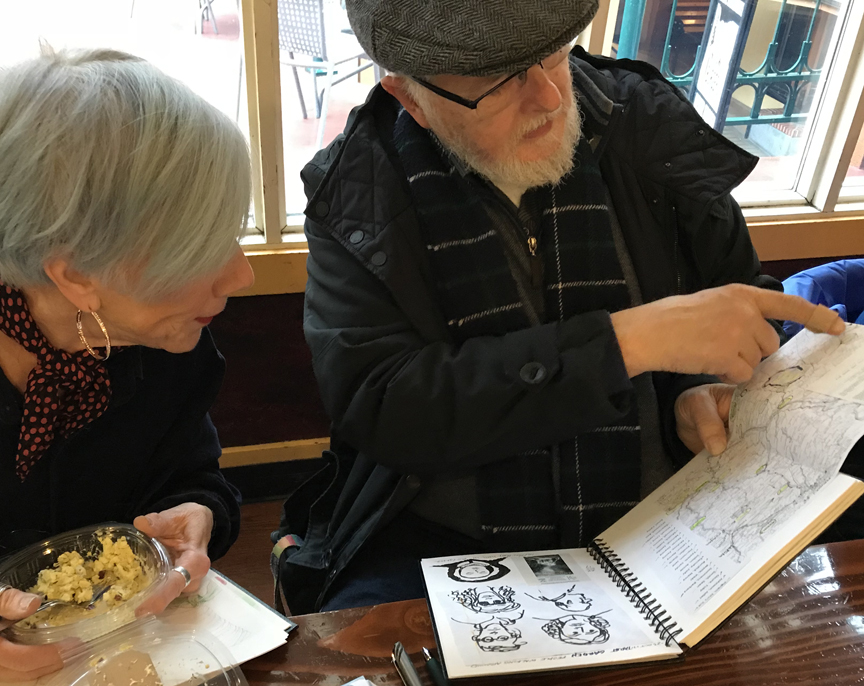 Marnie was sitting next to Ken, and got a quick review of his last sketch trip to Italy. Then she was back adding color to her sketch.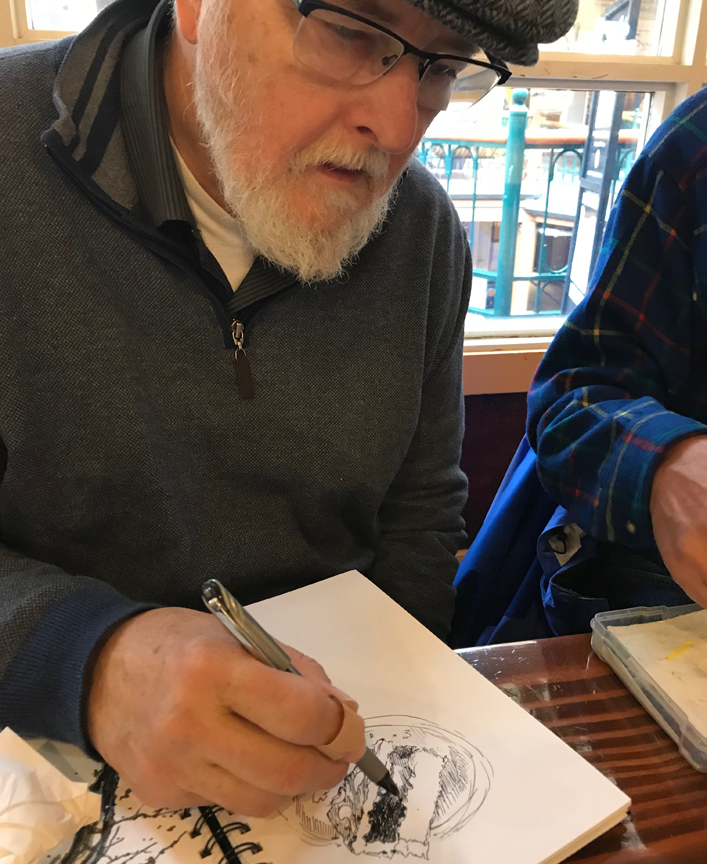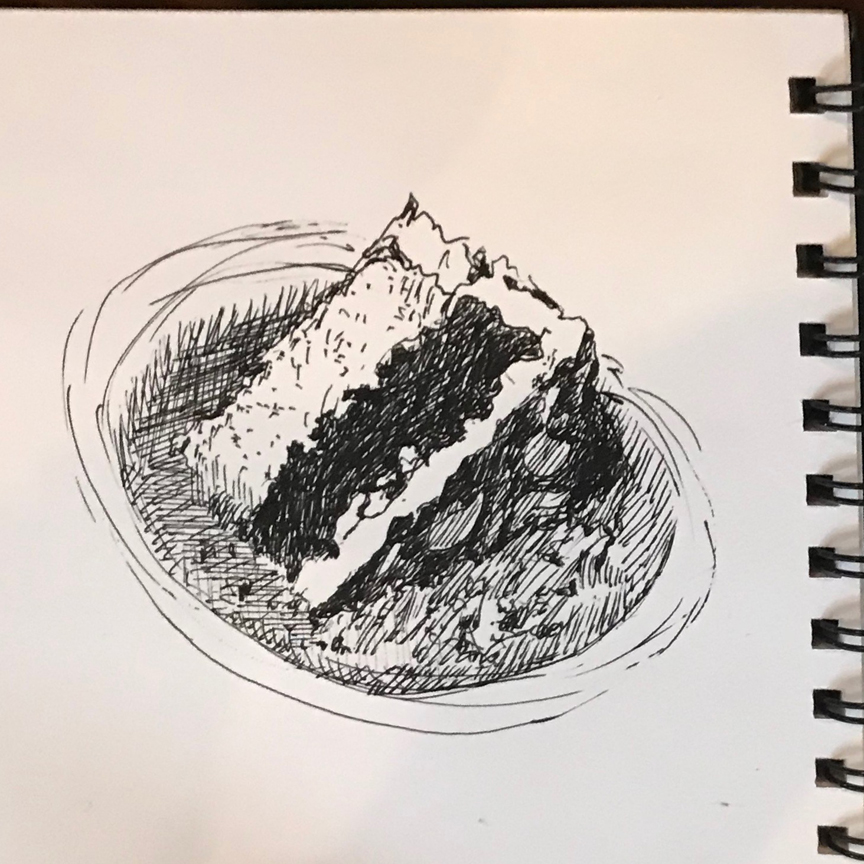 Ken did a master quick sketch of a slice of Lealan's cake – yummy.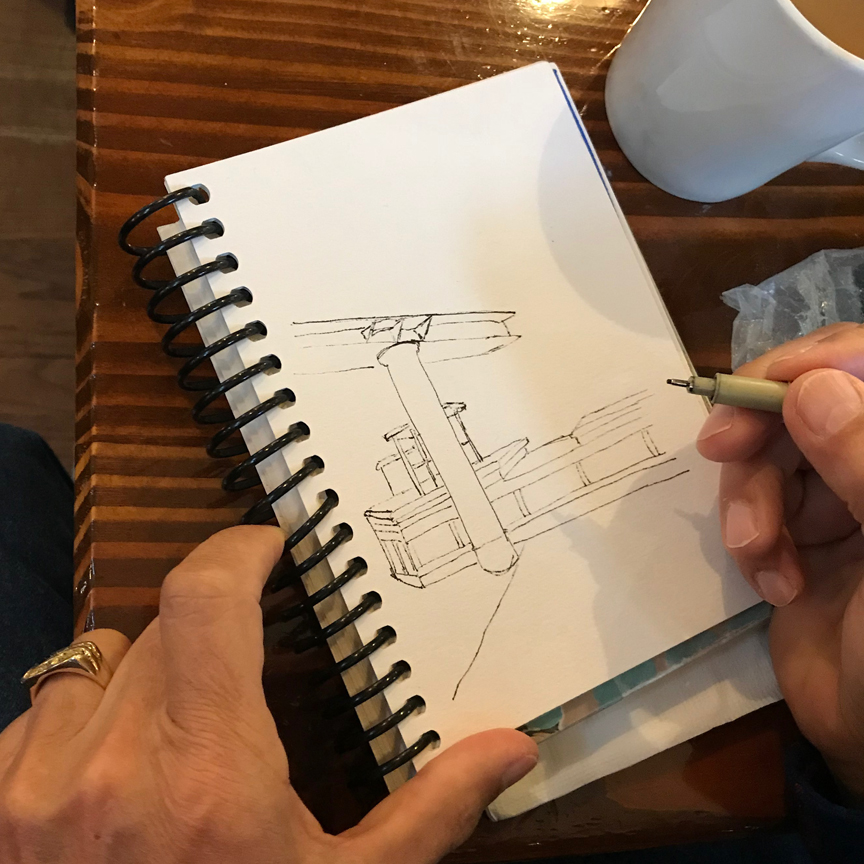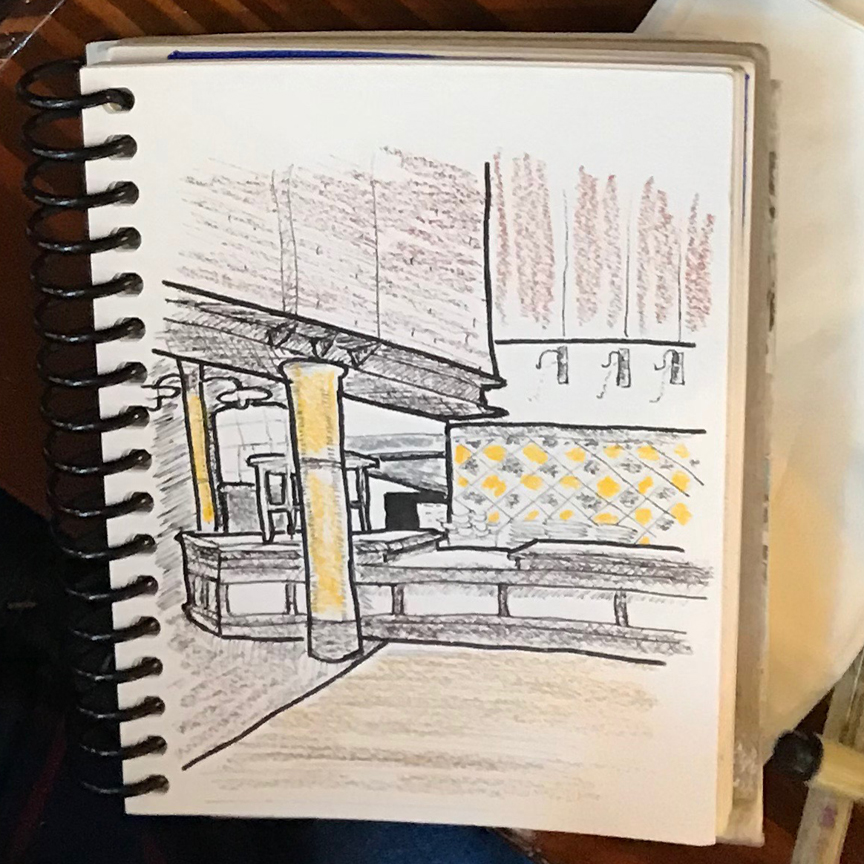 Hugh did a terrific job of sketching the challenging architecture.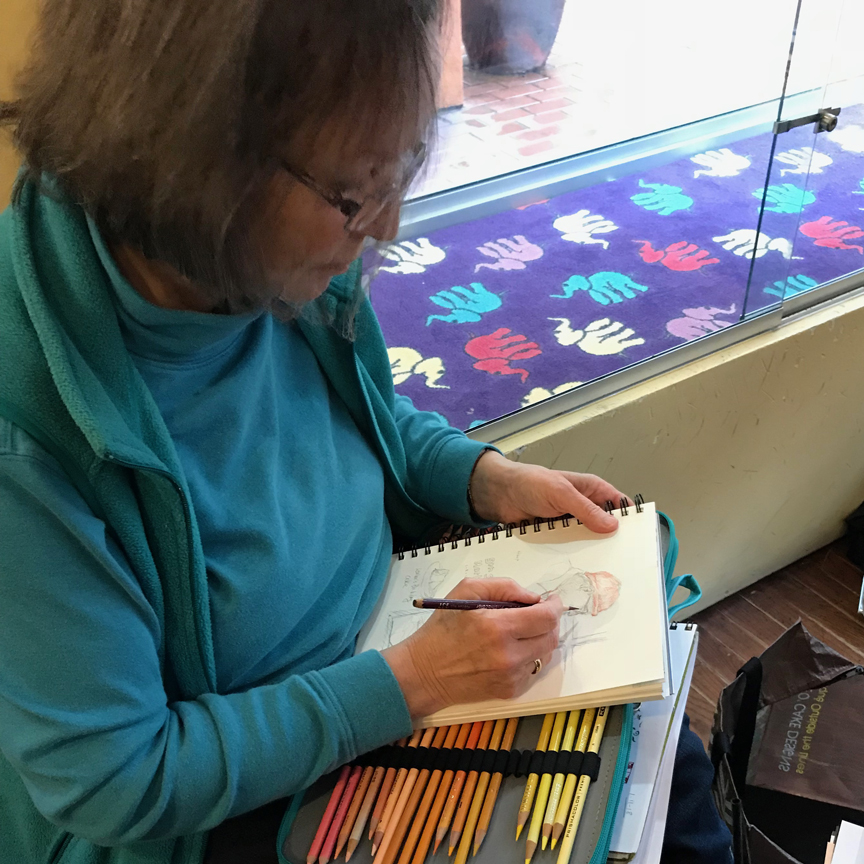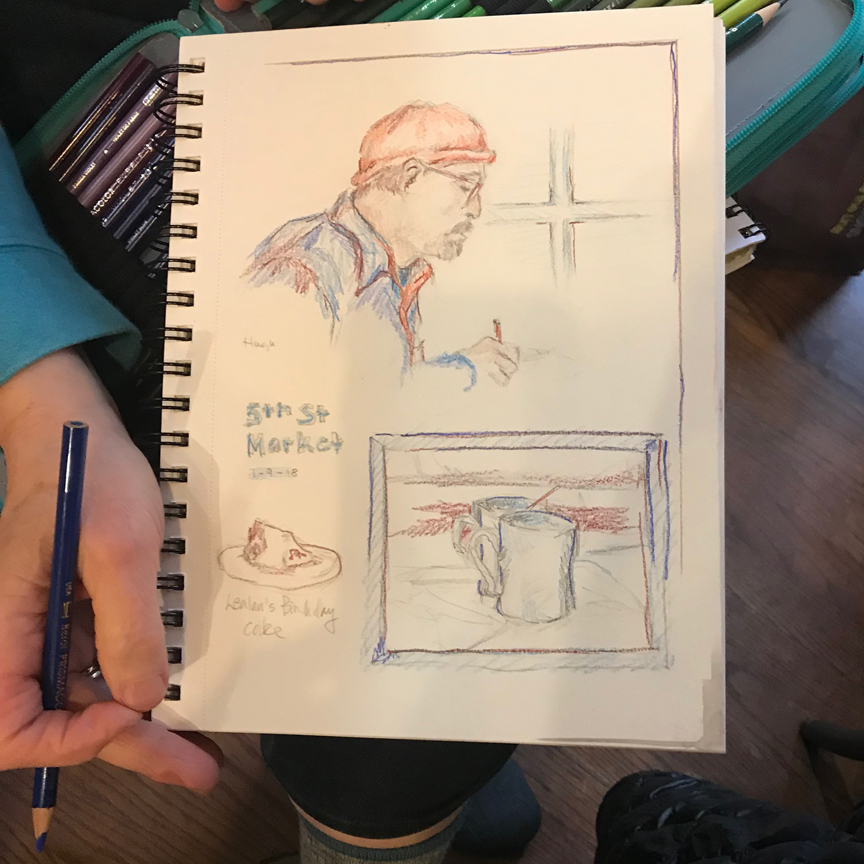 Marsha showed us how she utilized one of her pre-designed pages. Her sketch today was of cake, coffee, and Hugh. Nicely done.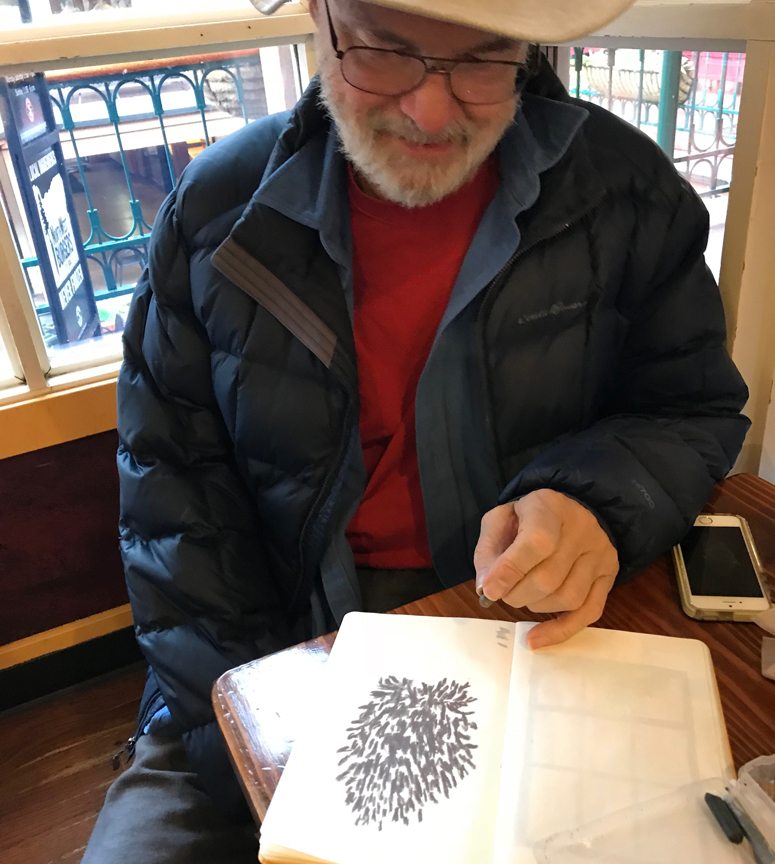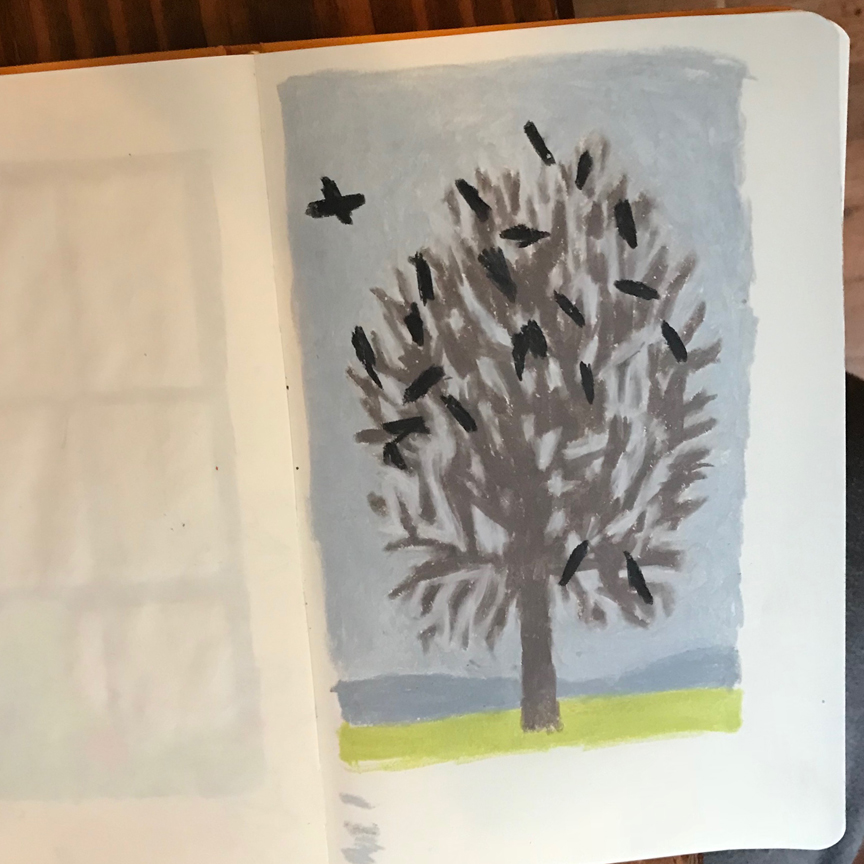 Erik has a thing about trees and crows – you can hear those birds!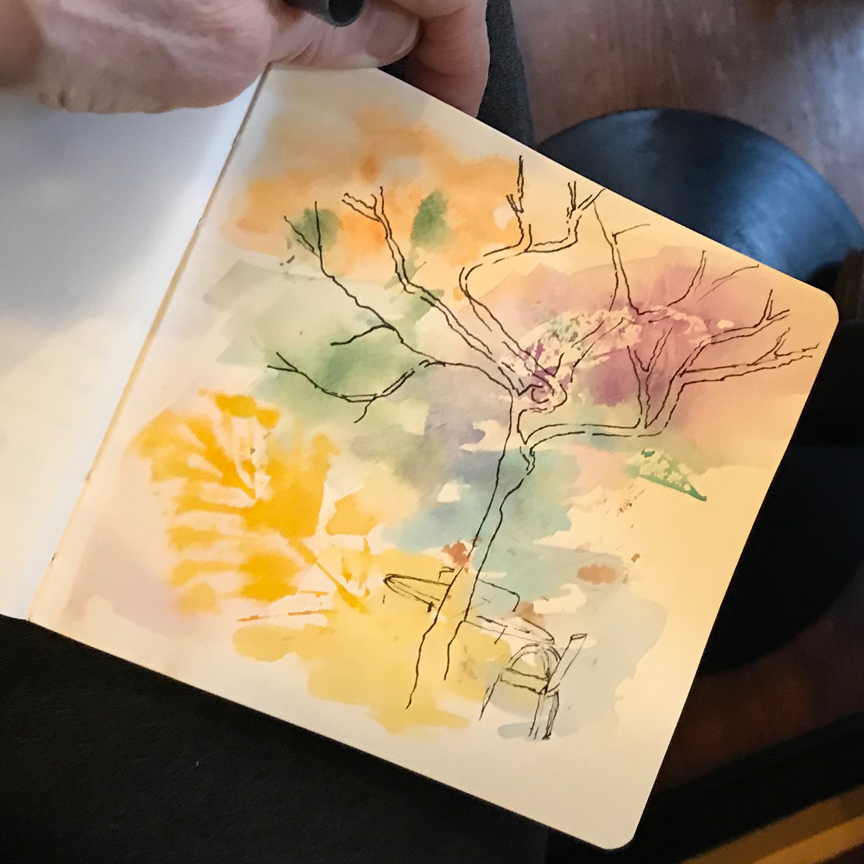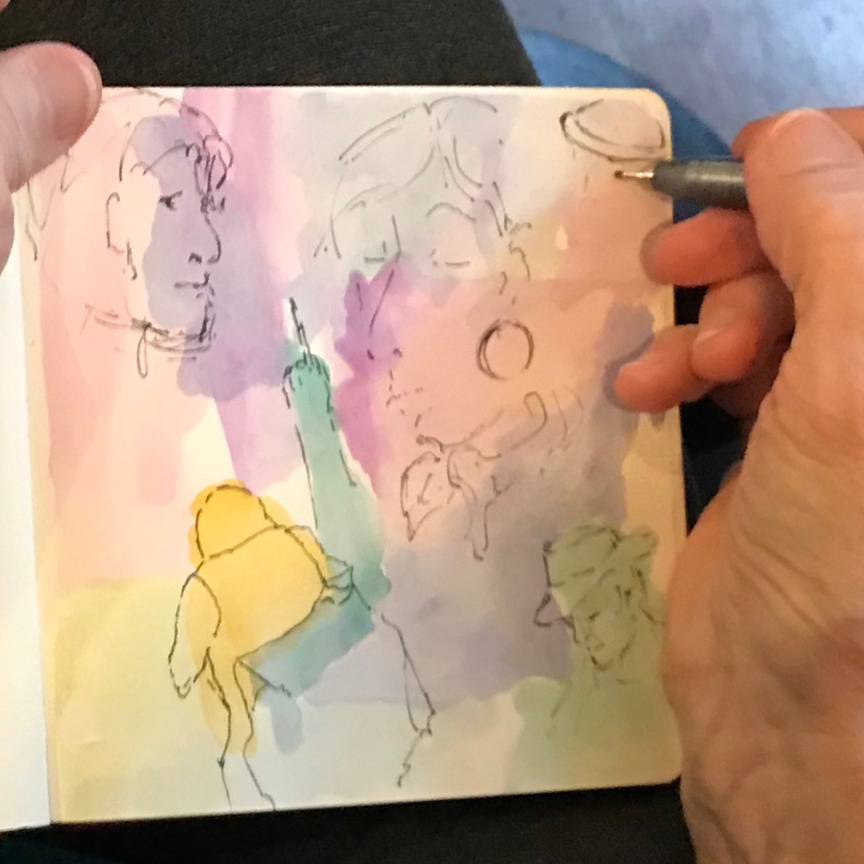 Barb So had fun sketching over some watercolor washes – the tree outside, the people inside – which made for  lively sketches.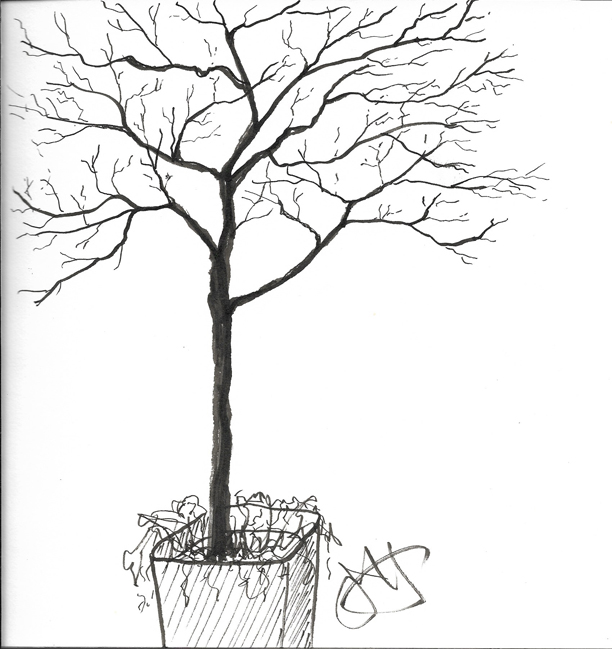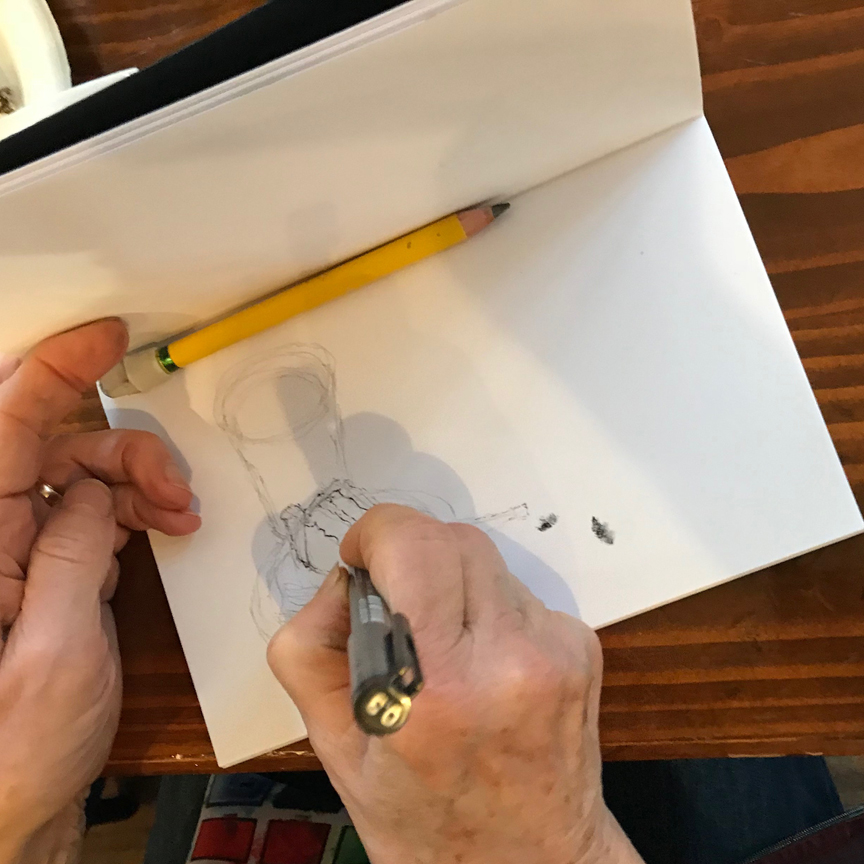 Jane sketched the tree outside, too, while Heidi sketched her coffee cup and the cake (of course)!  Full circle – and here we are: