Hideaway Bakery, Eugene, OR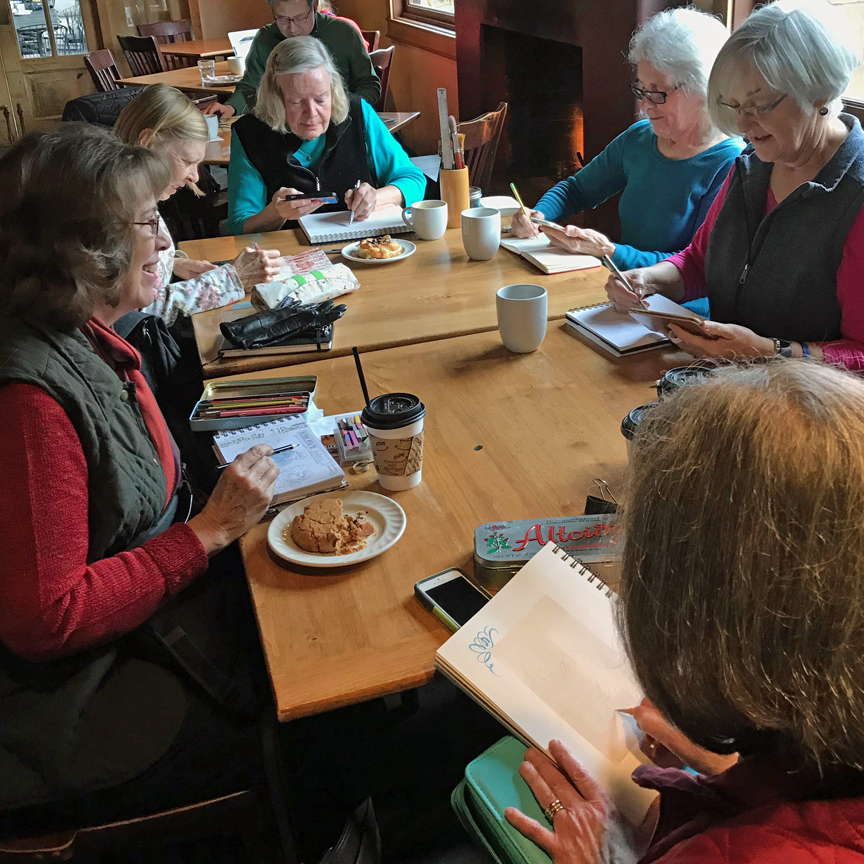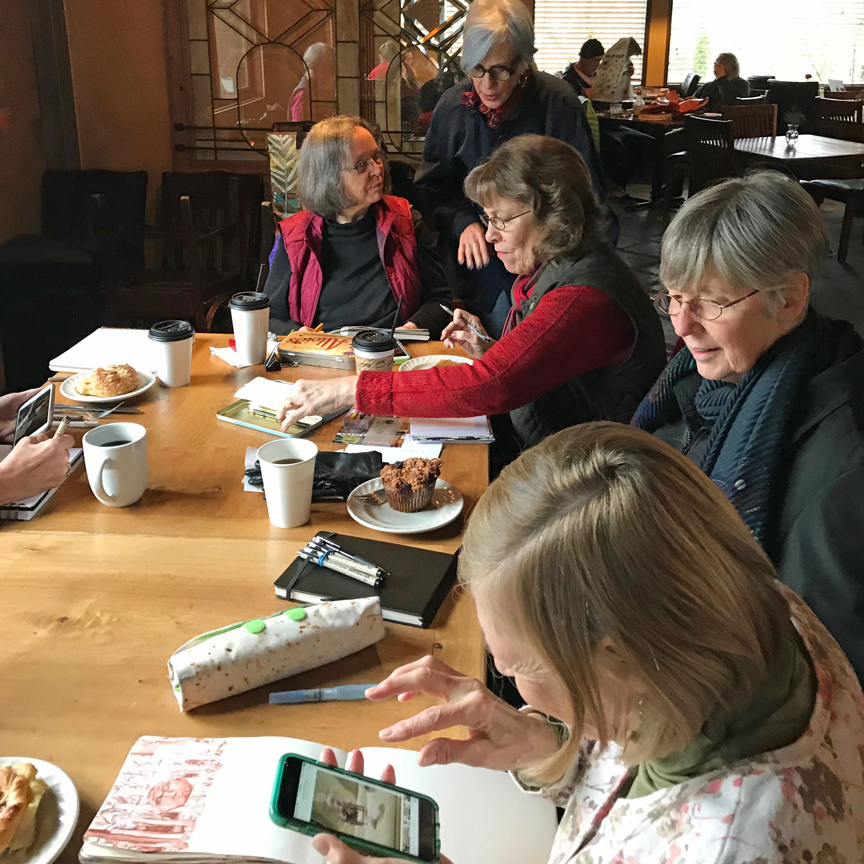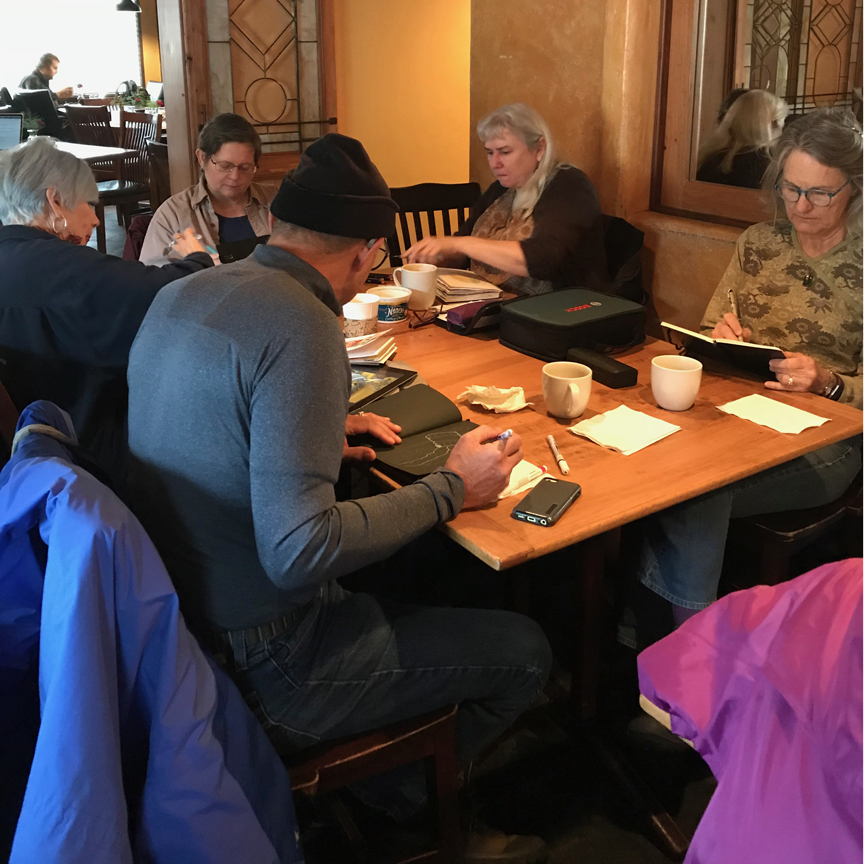 There's a reason why we don't qualify as official "Urban Sketchers."  Part of their credo is to sketch from direct observation, not photos.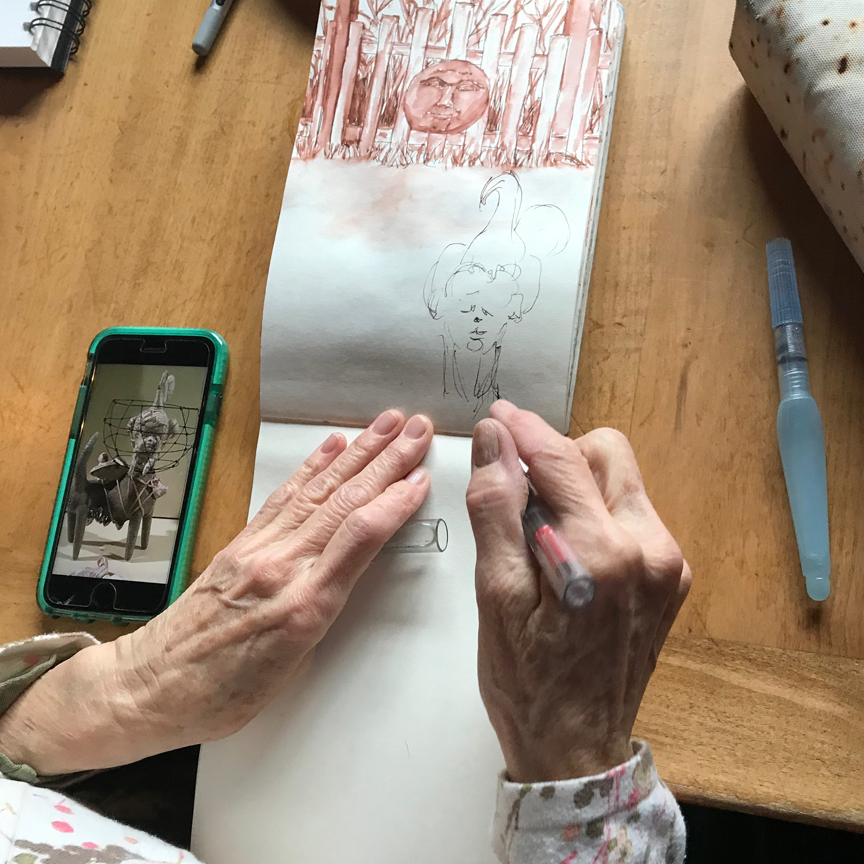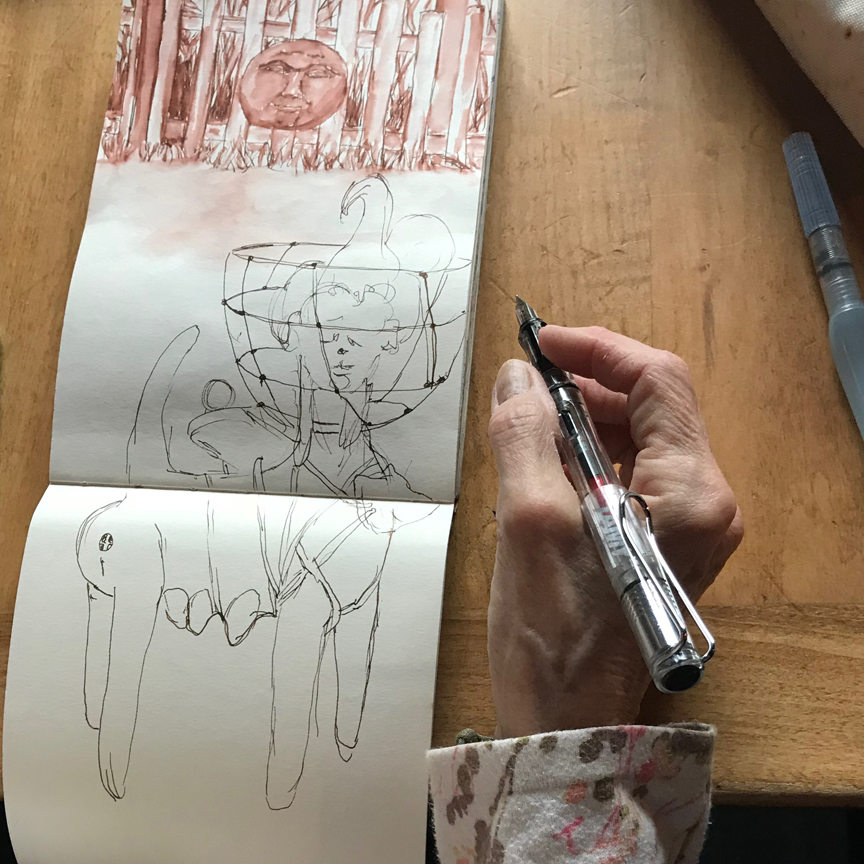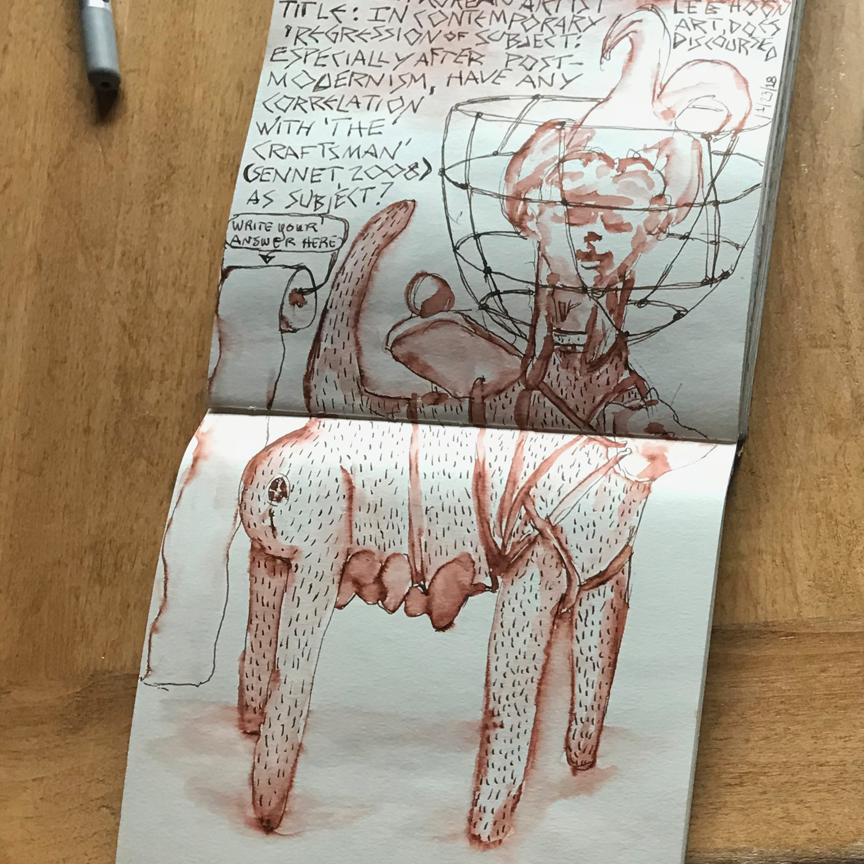 I've totally forgotten where Barb Sh took this photo, but the modern art depicted was too tempting for her to pass up!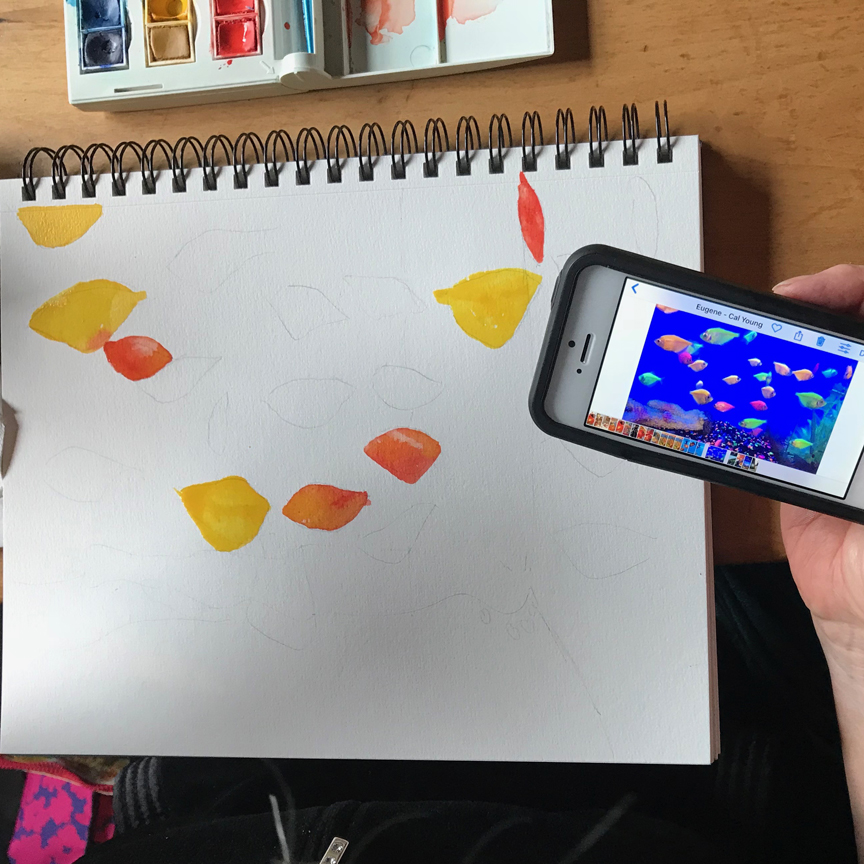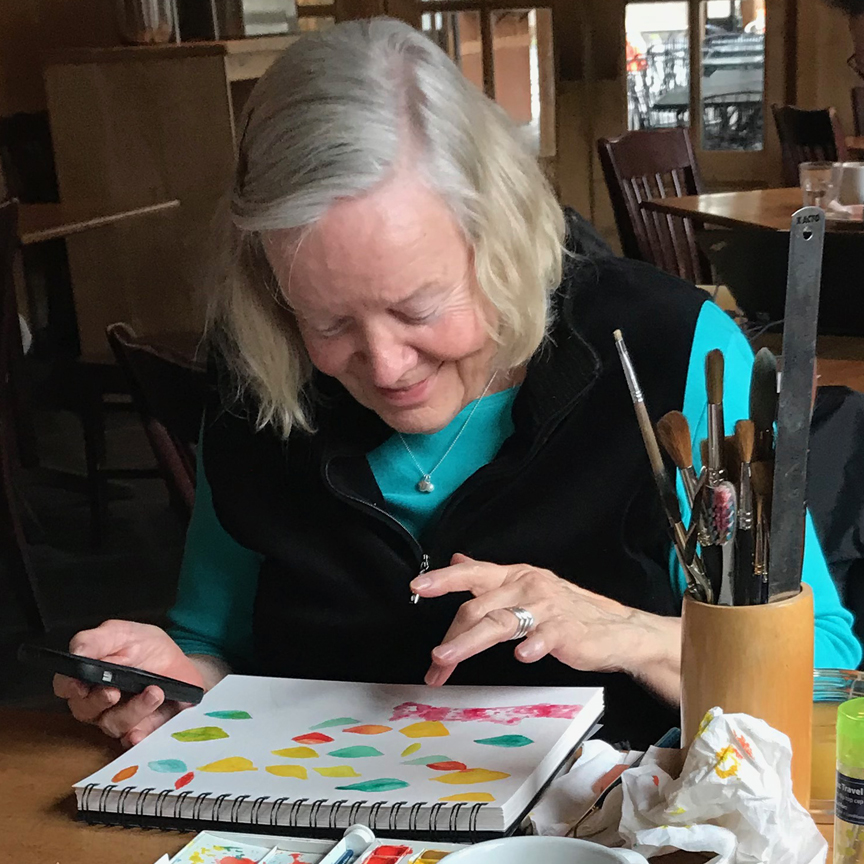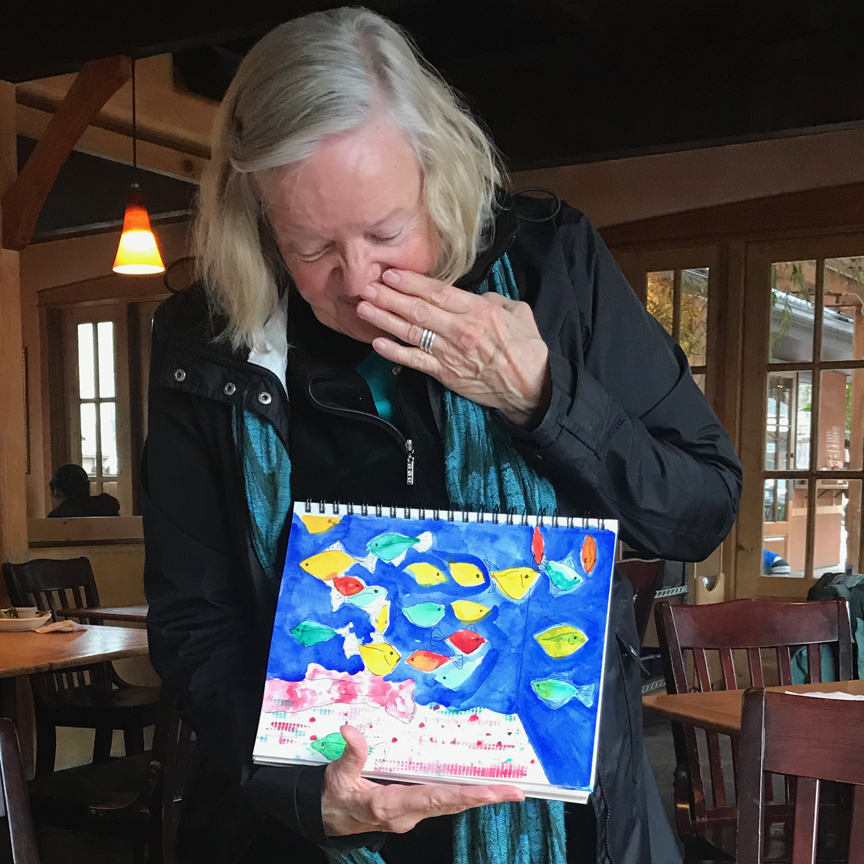 Lona fell in love with this photo of tropical fish, and demonstrated her special technique to replicate coral at the bottom of the tank.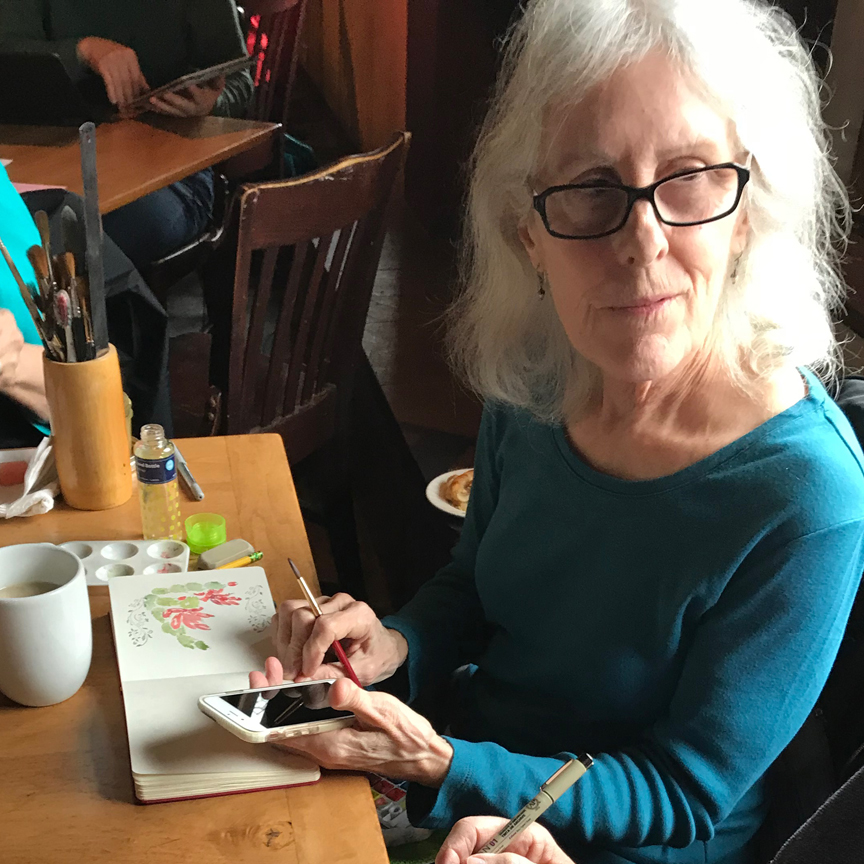 Even Barb So used her photo as a resource for her sketch.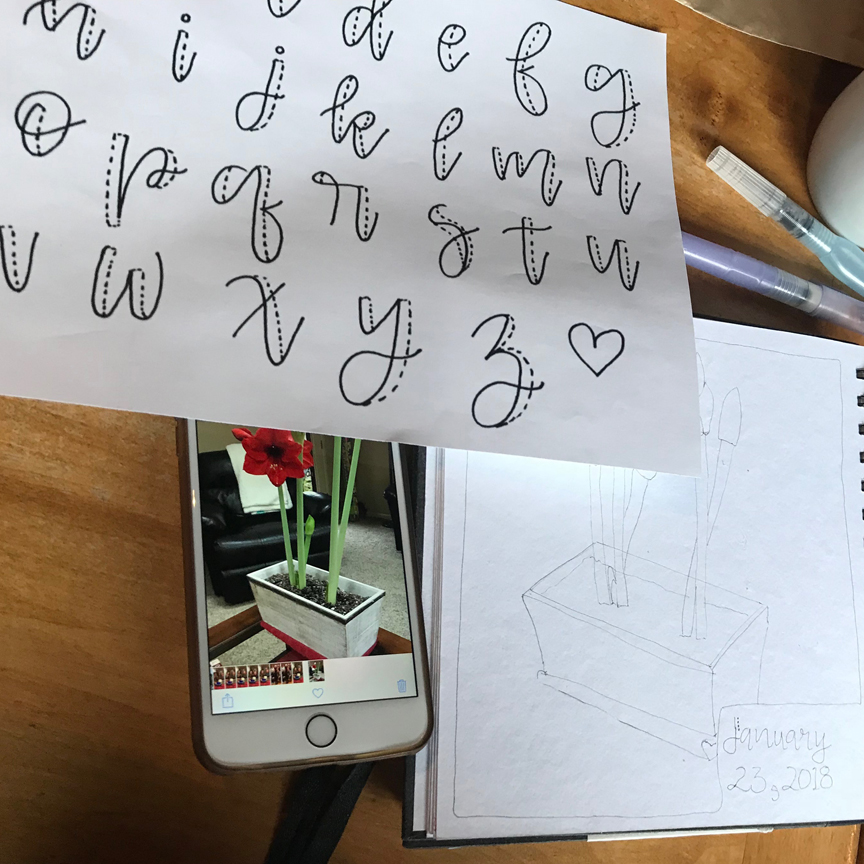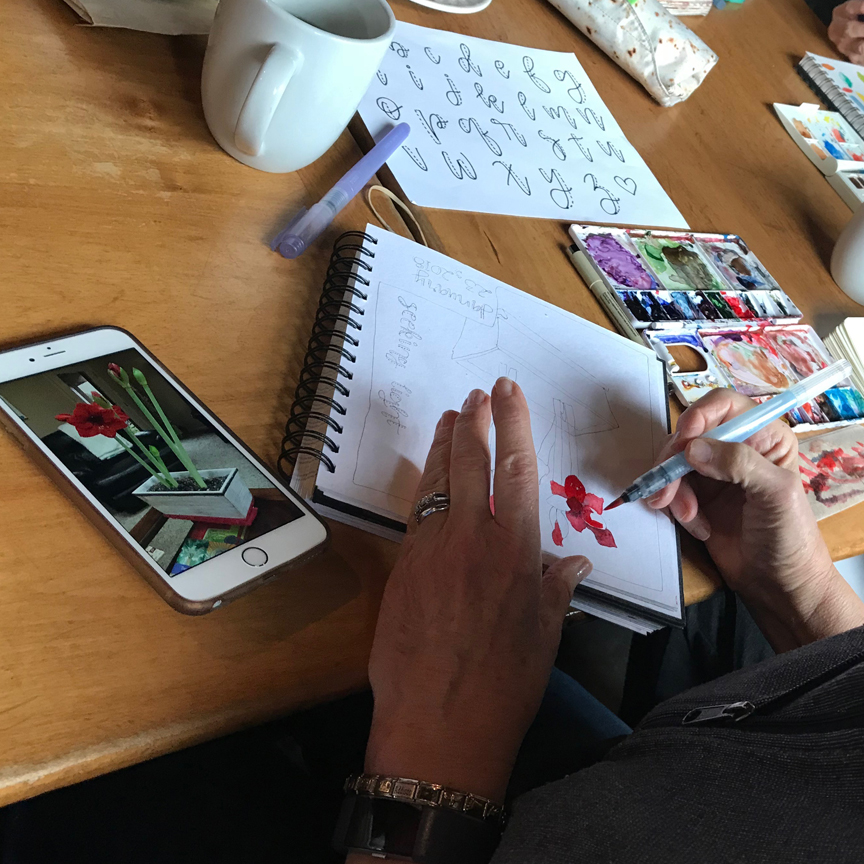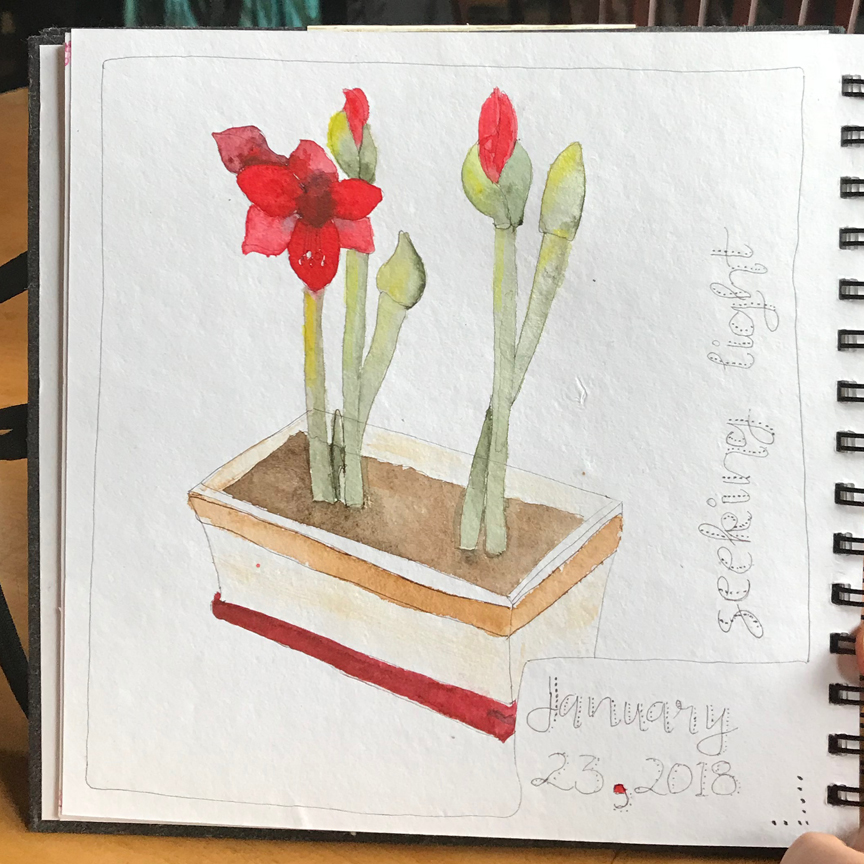 Katie, too, used a photo of amaryllis blooms for her sketch (along with a font guide – more on that next week!).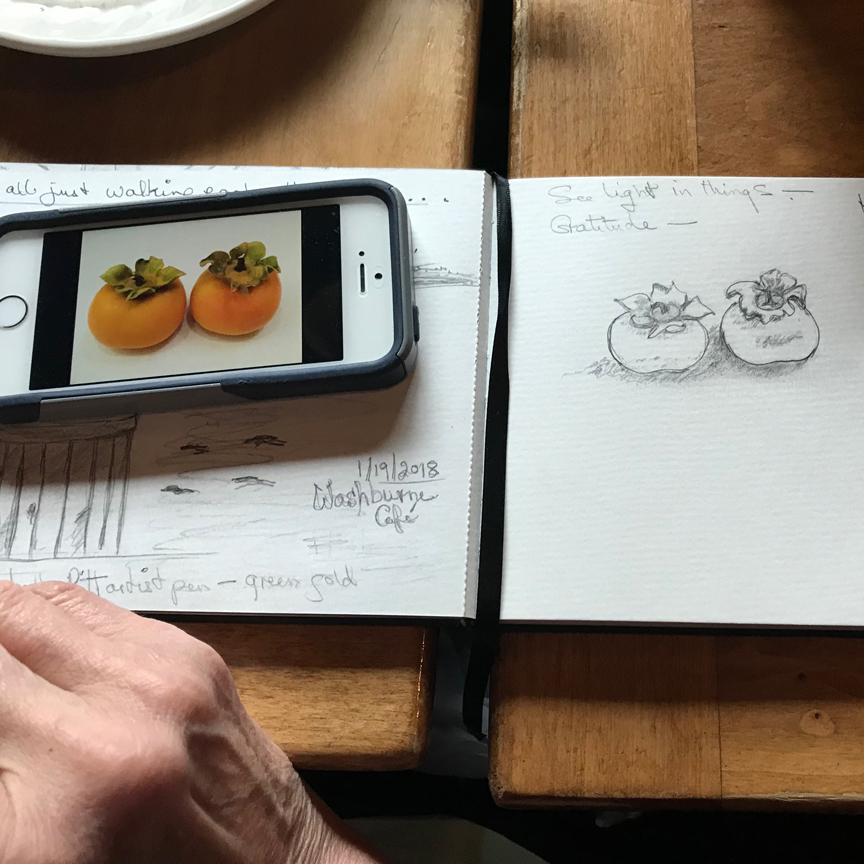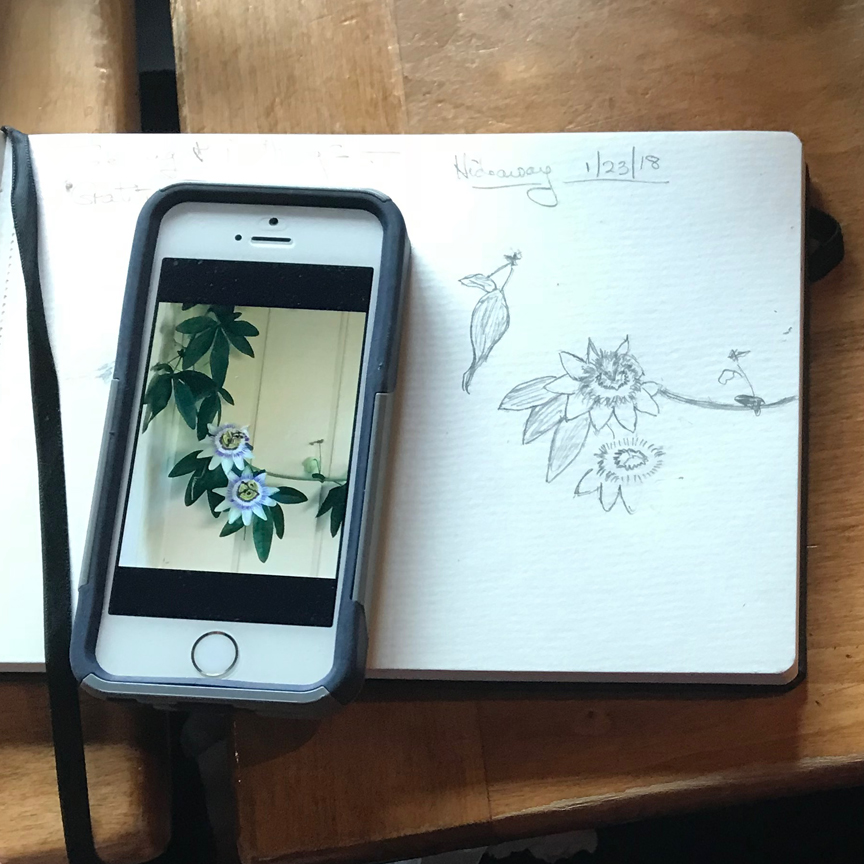 Helga had a photo of persimmons and passion flowers for sketching.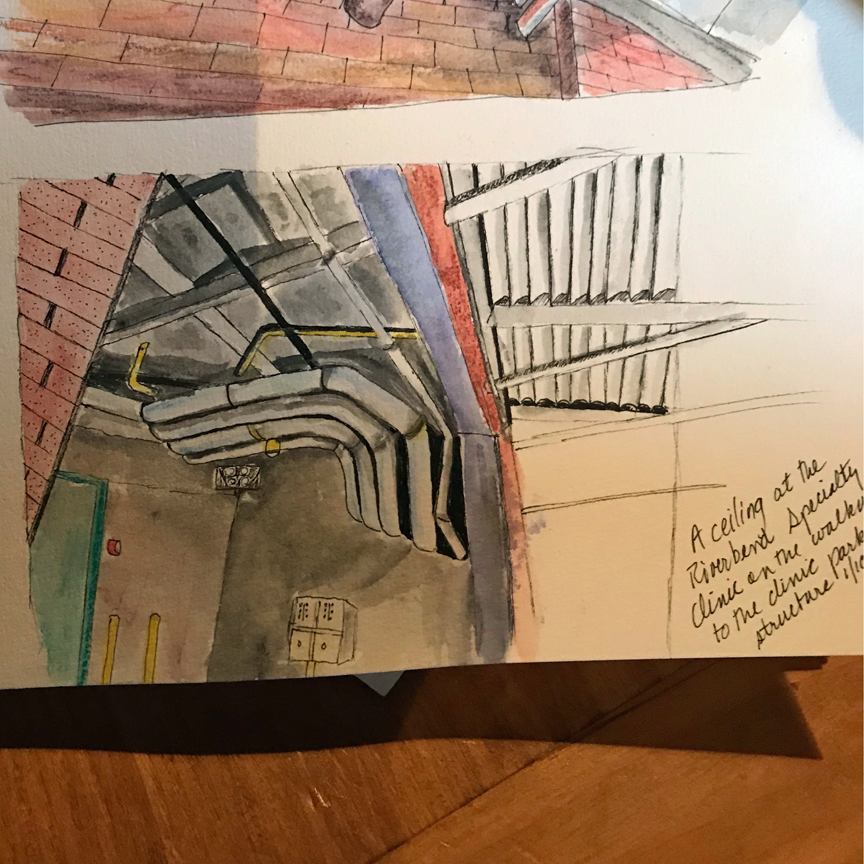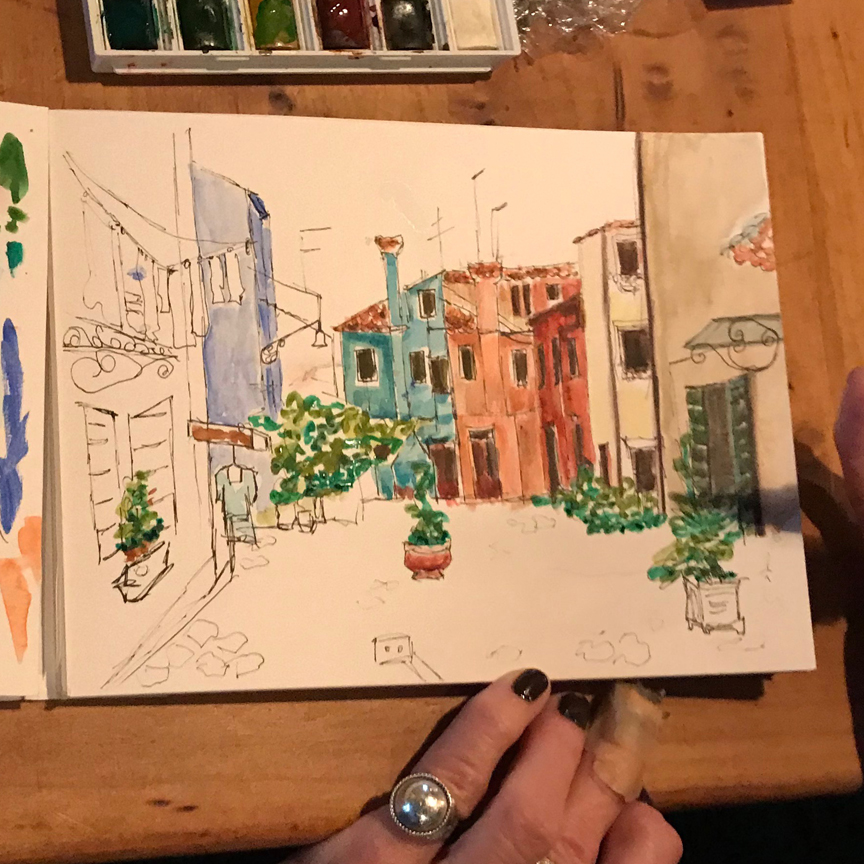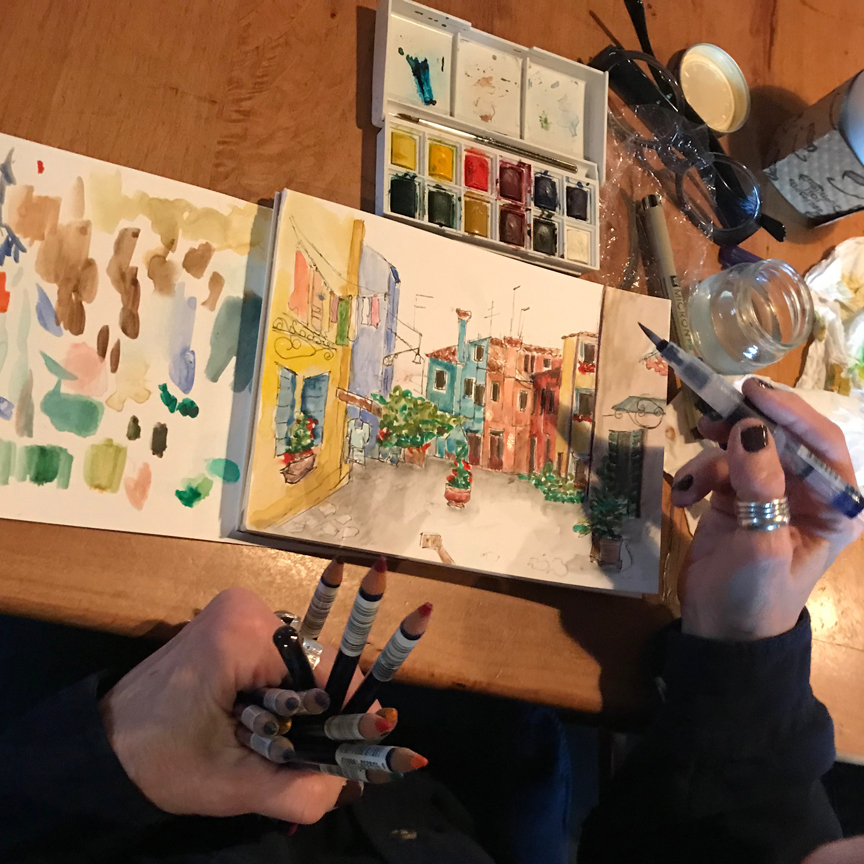 Marnie continued her industrial sketching – yes, from photos.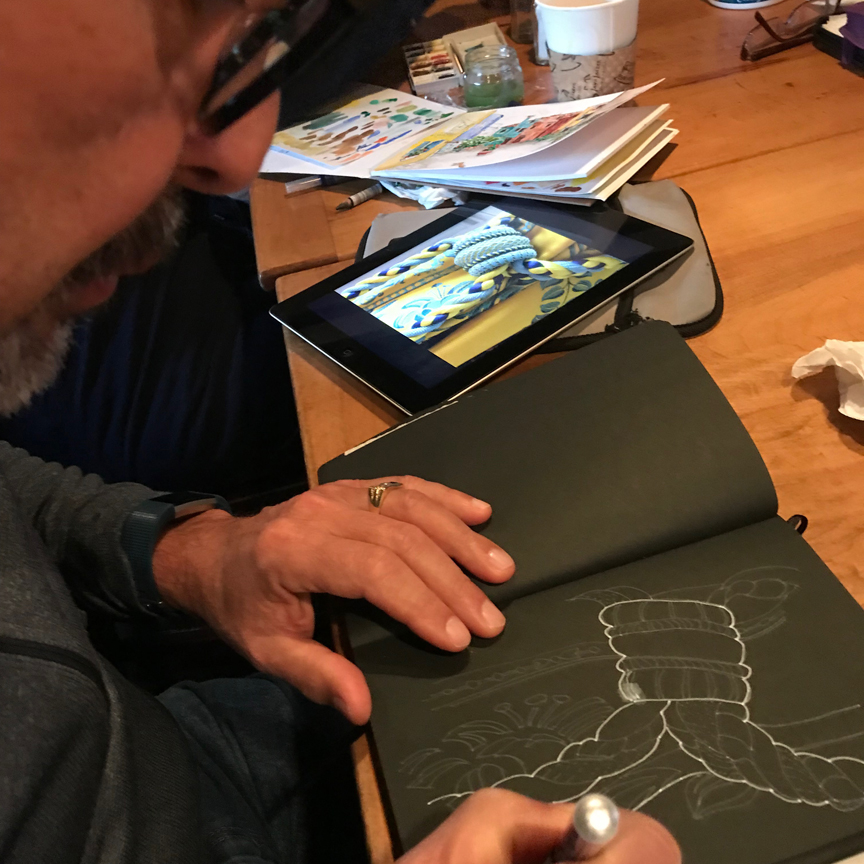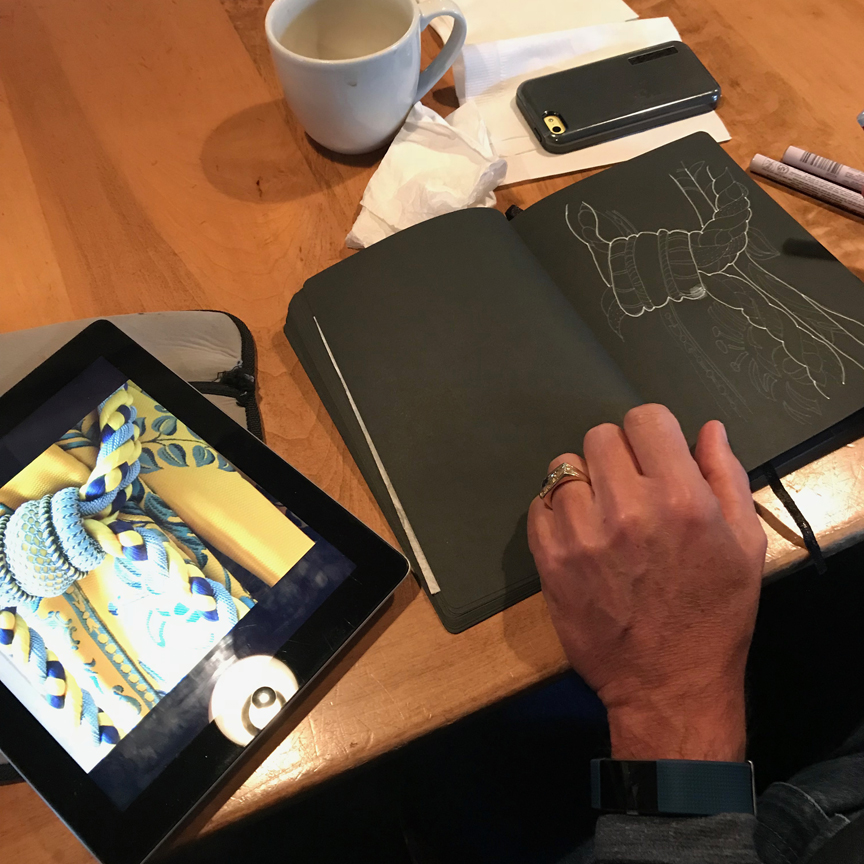 Hugh wondered why he took on the challenge of sketching this photo of an elaborate knotted cord. Wow.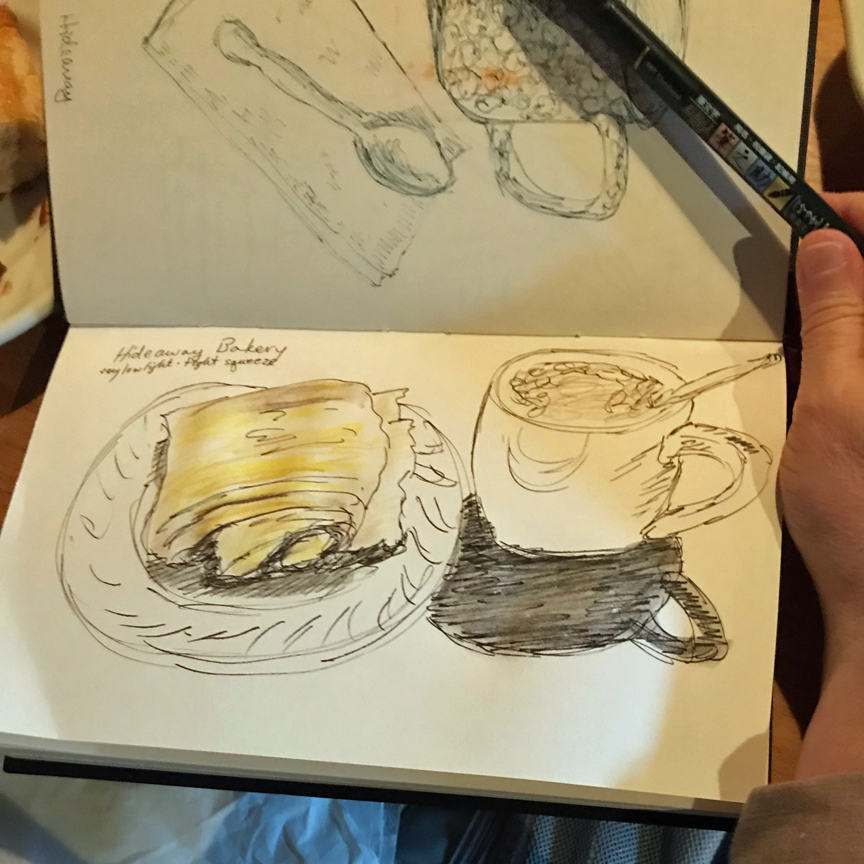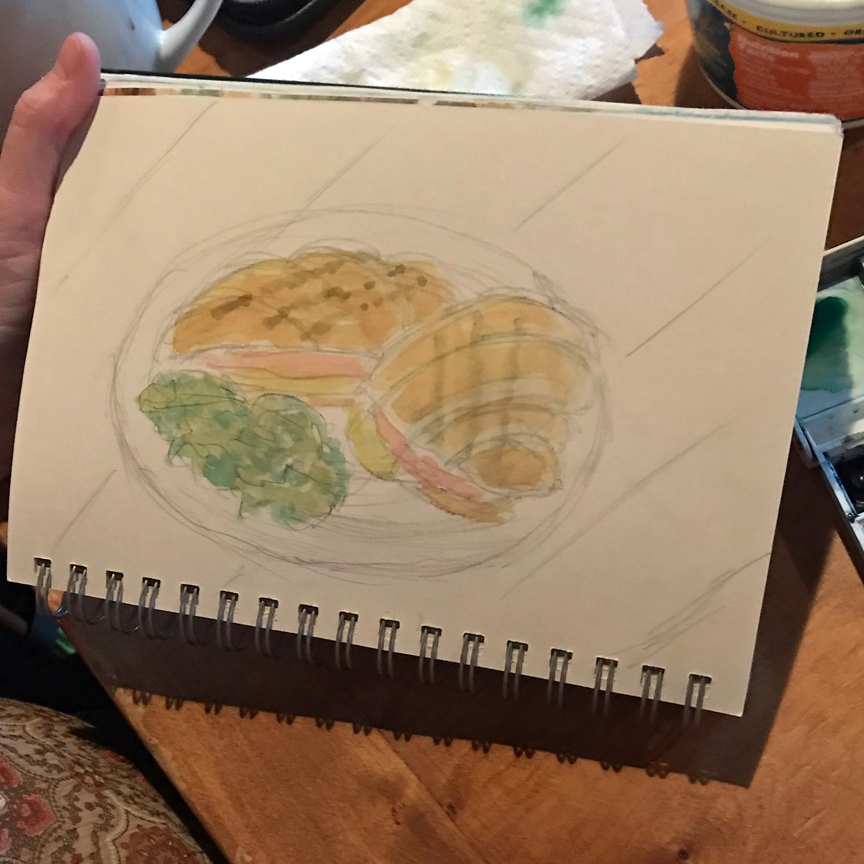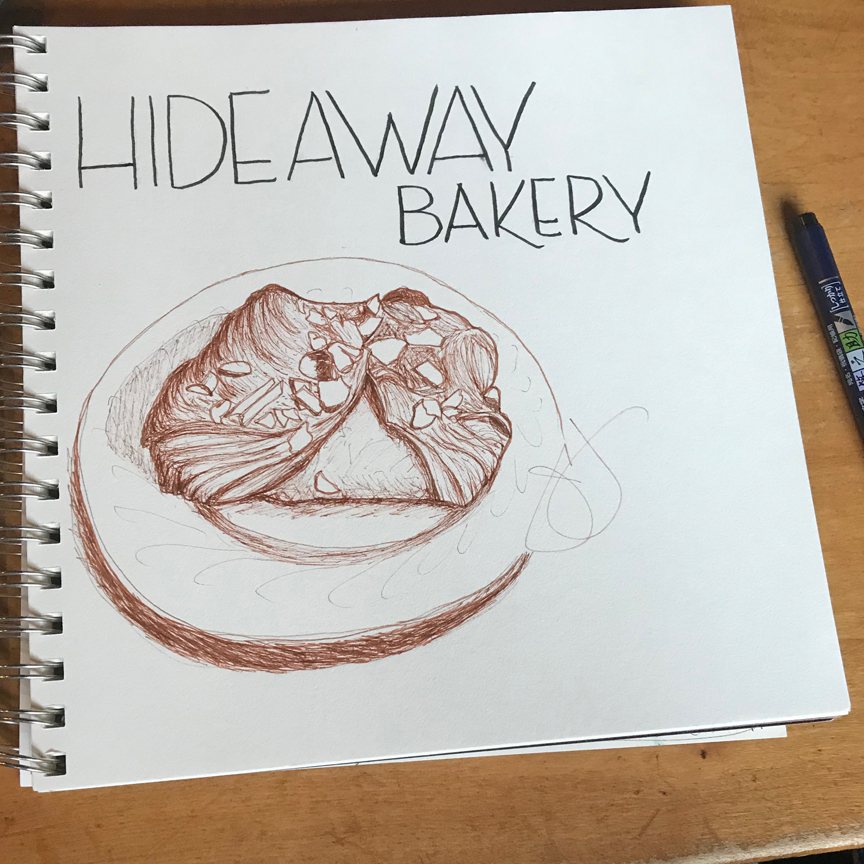 Finally! Daisy, Danita, and Jane sketched what was in front of them!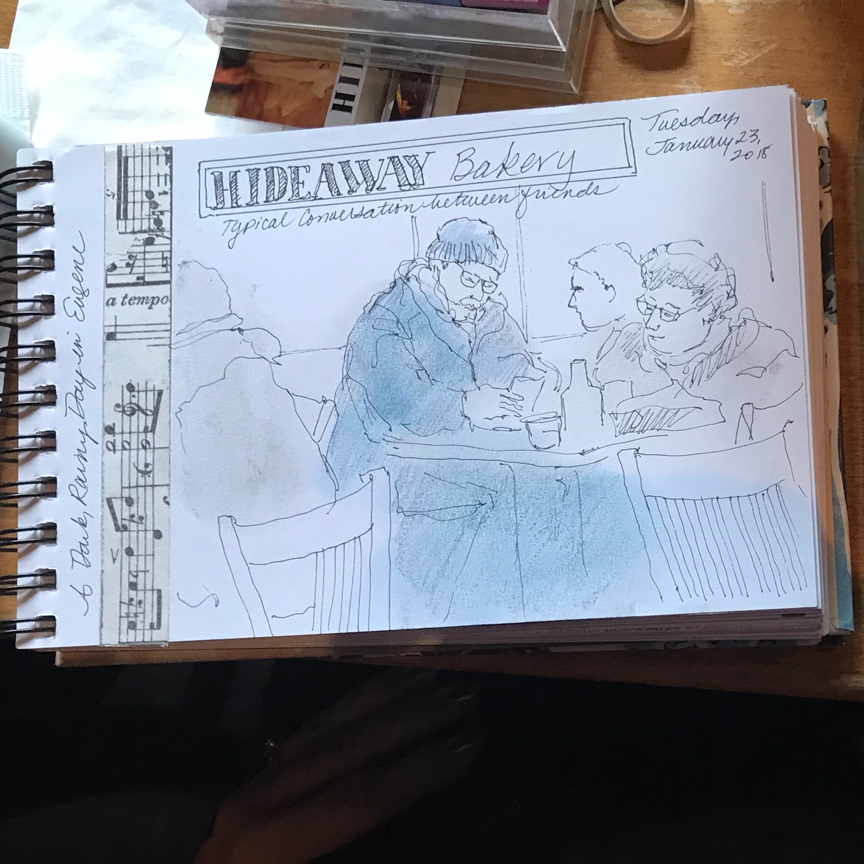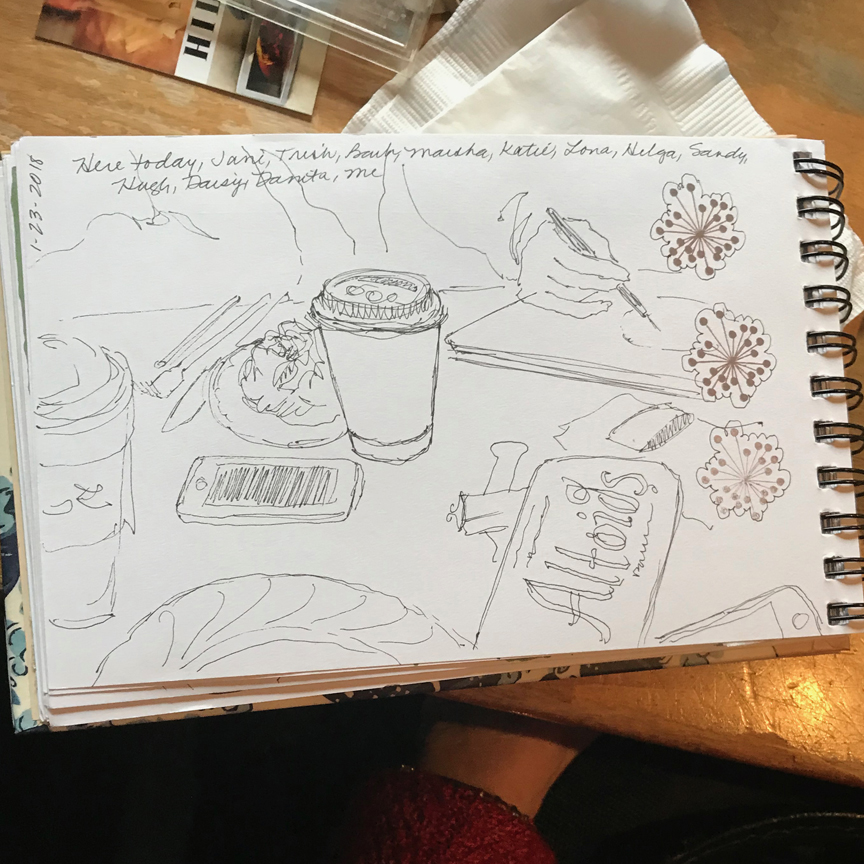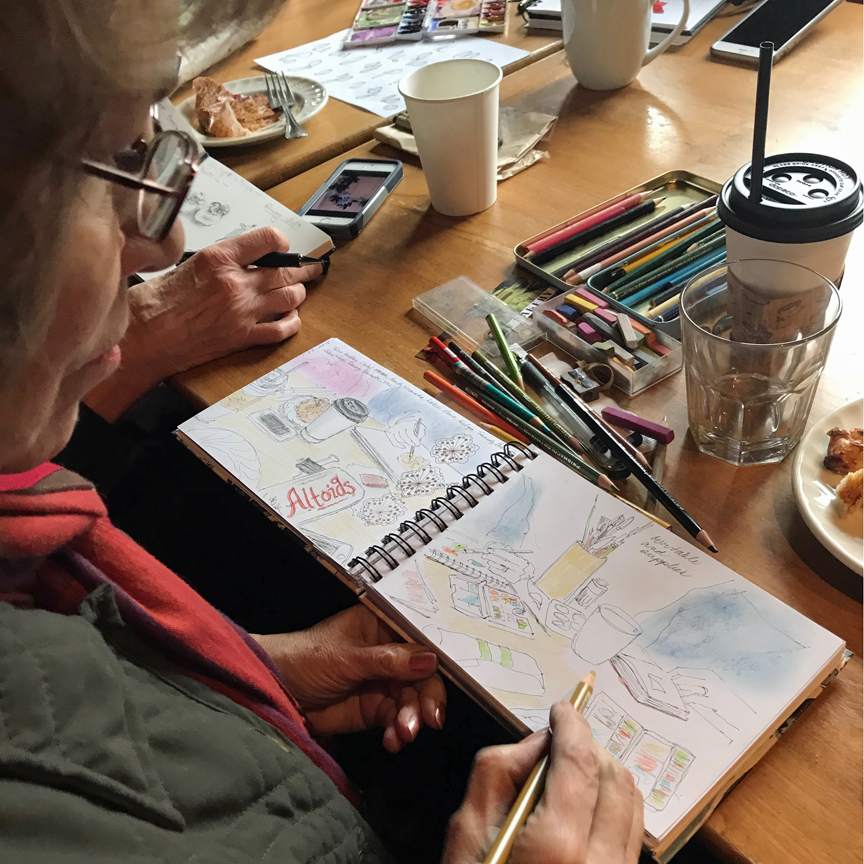 Bev elaborated with her observations of people and things.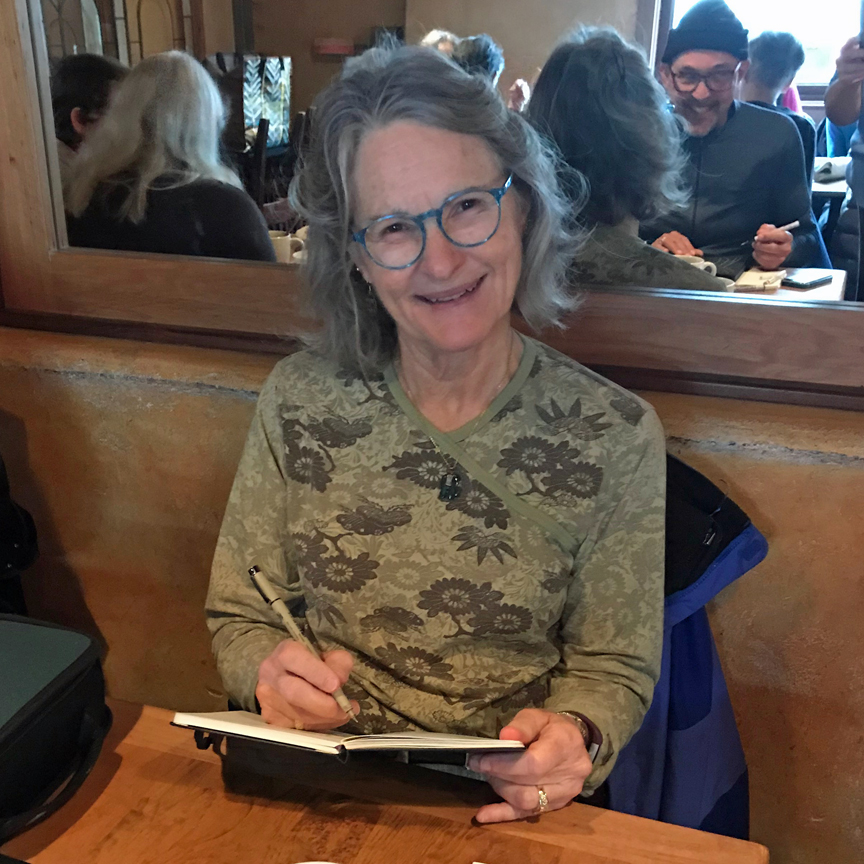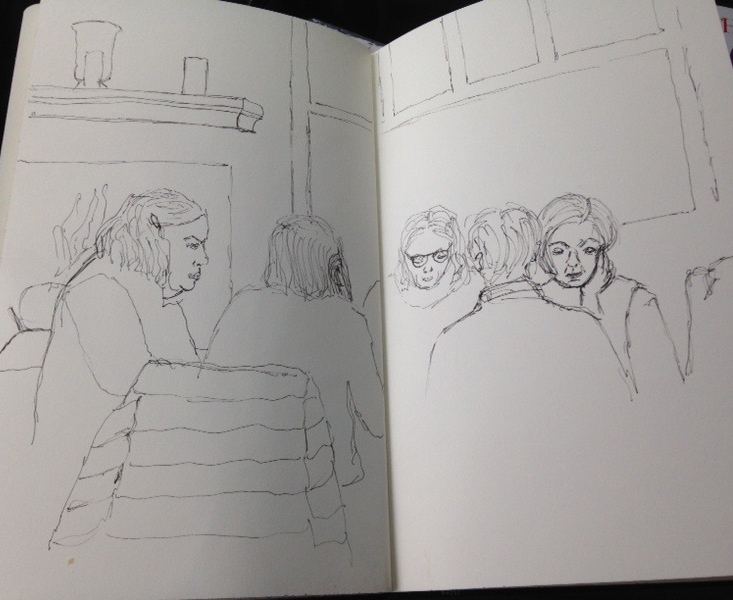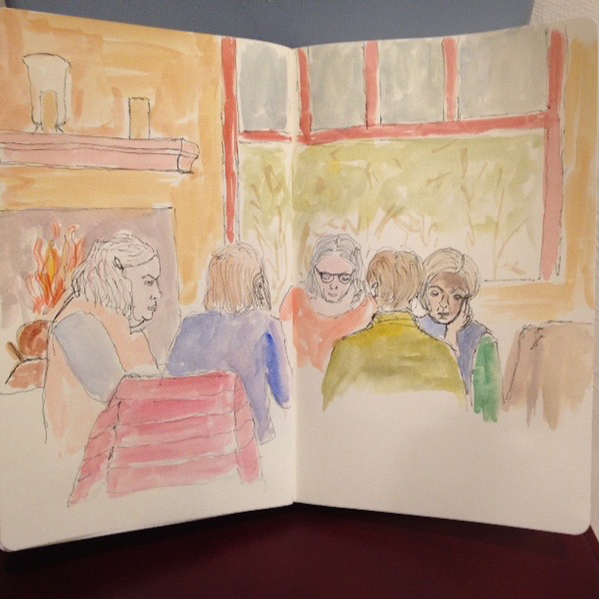 What's Sandy doing? Sketches of the group, of course!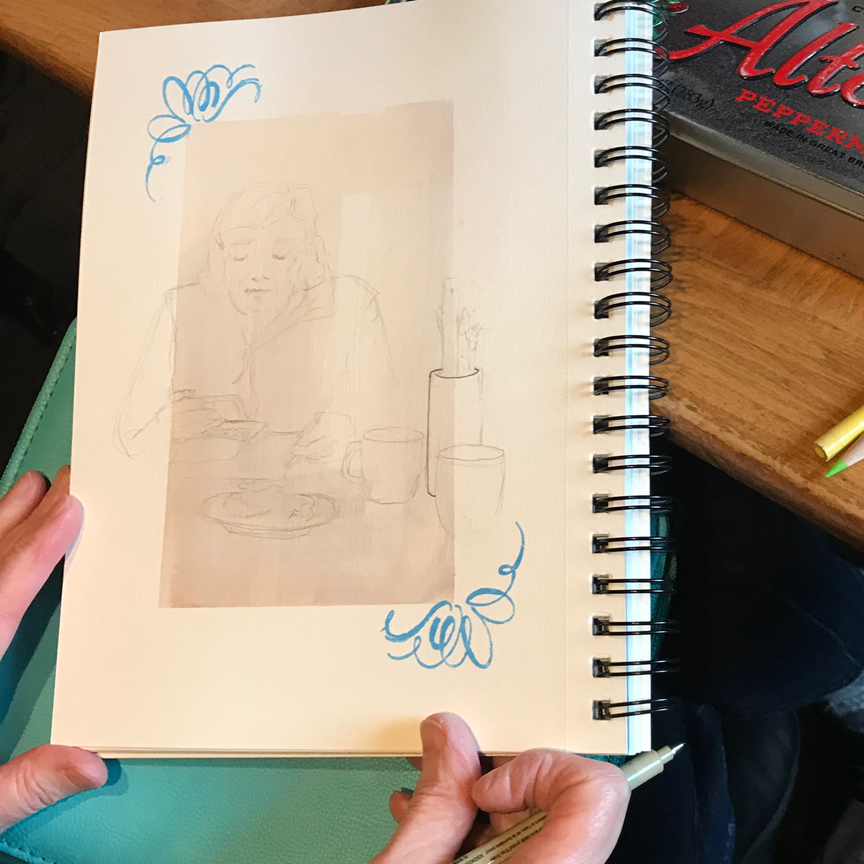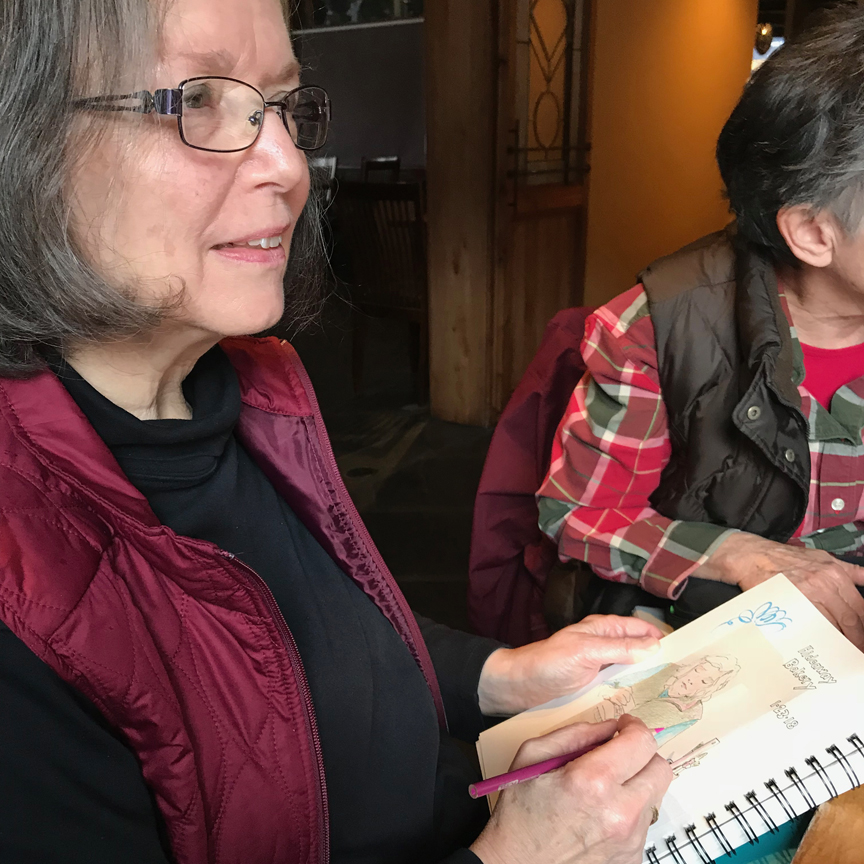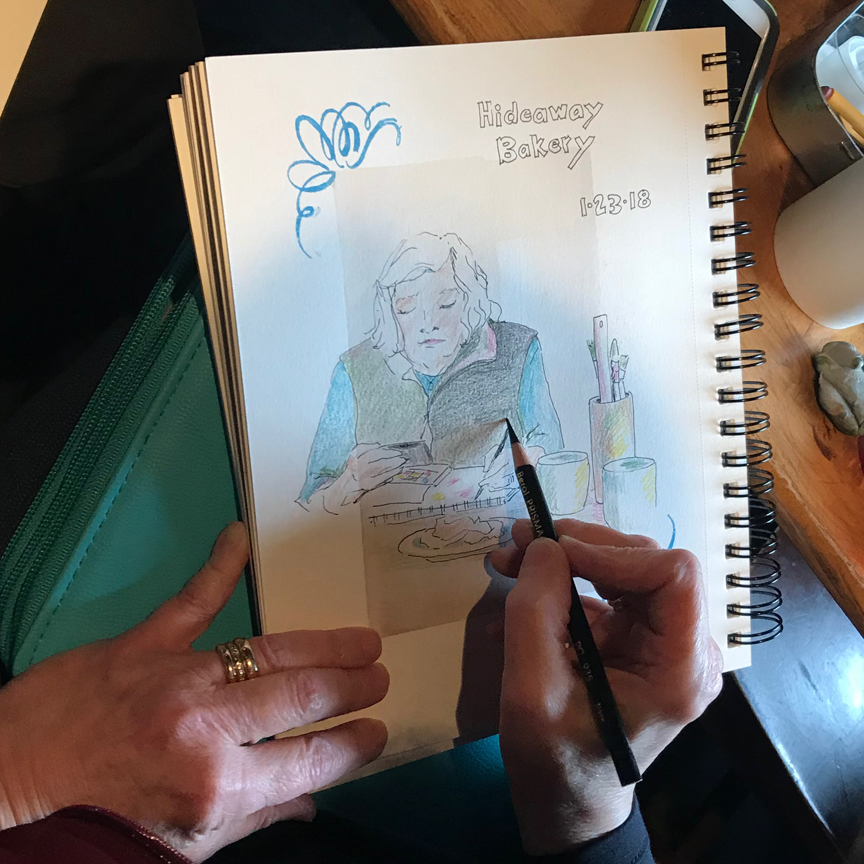 Marsha took a pre-stamped page and did a sketch of Lona.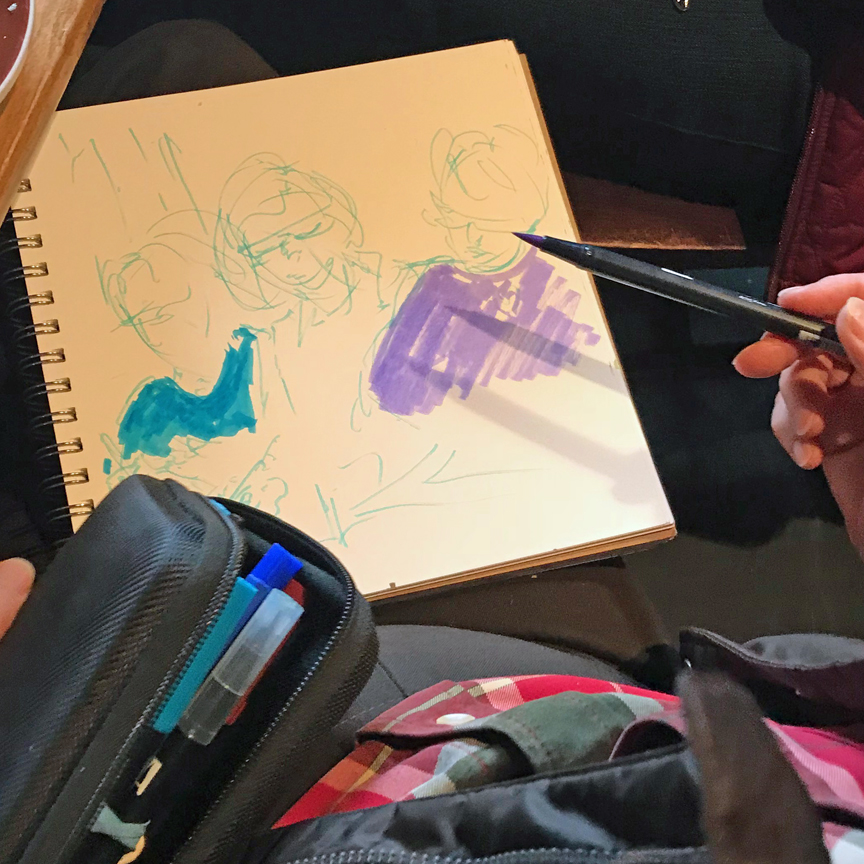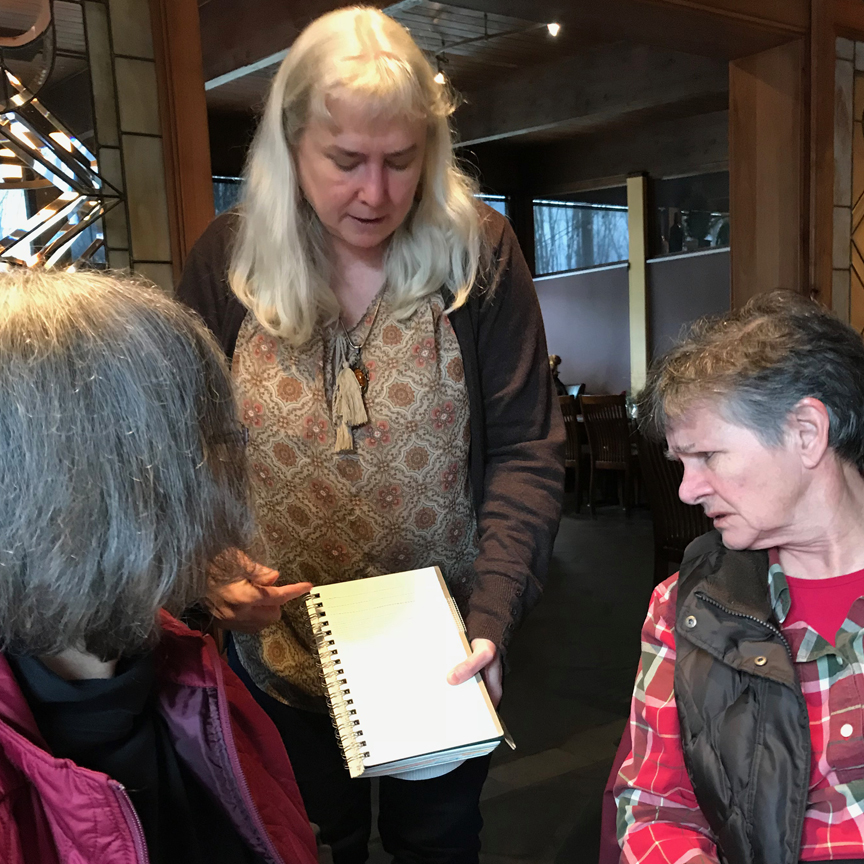 Lealan was busy sketching some of the group, when Danita brought over a demonstration of how to use dry wall tape – WHAT?!?!?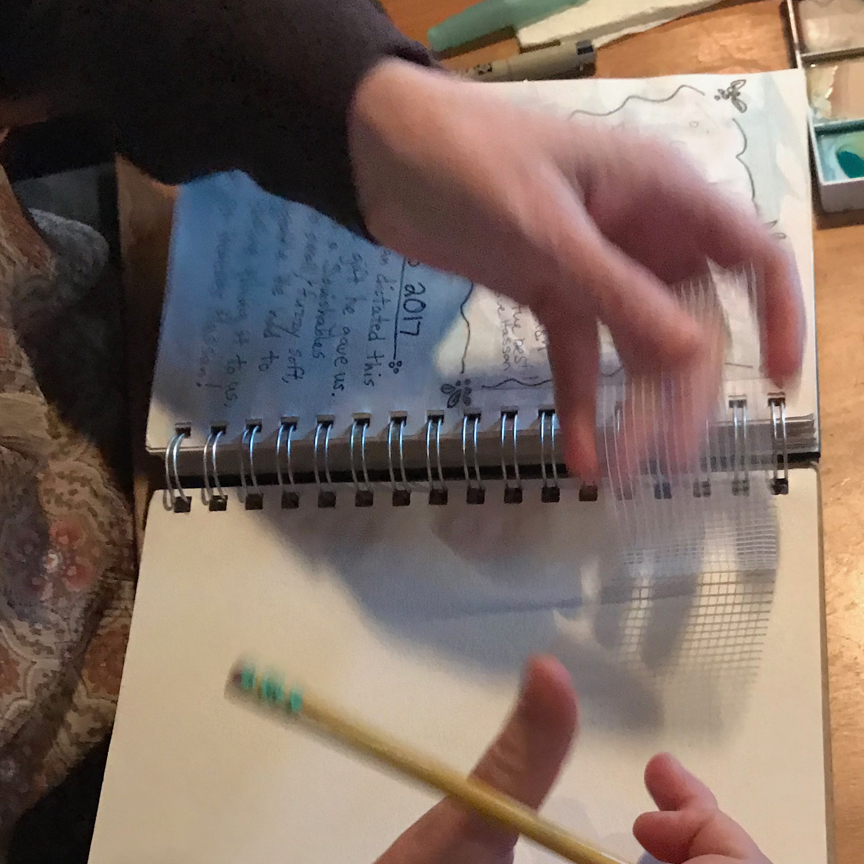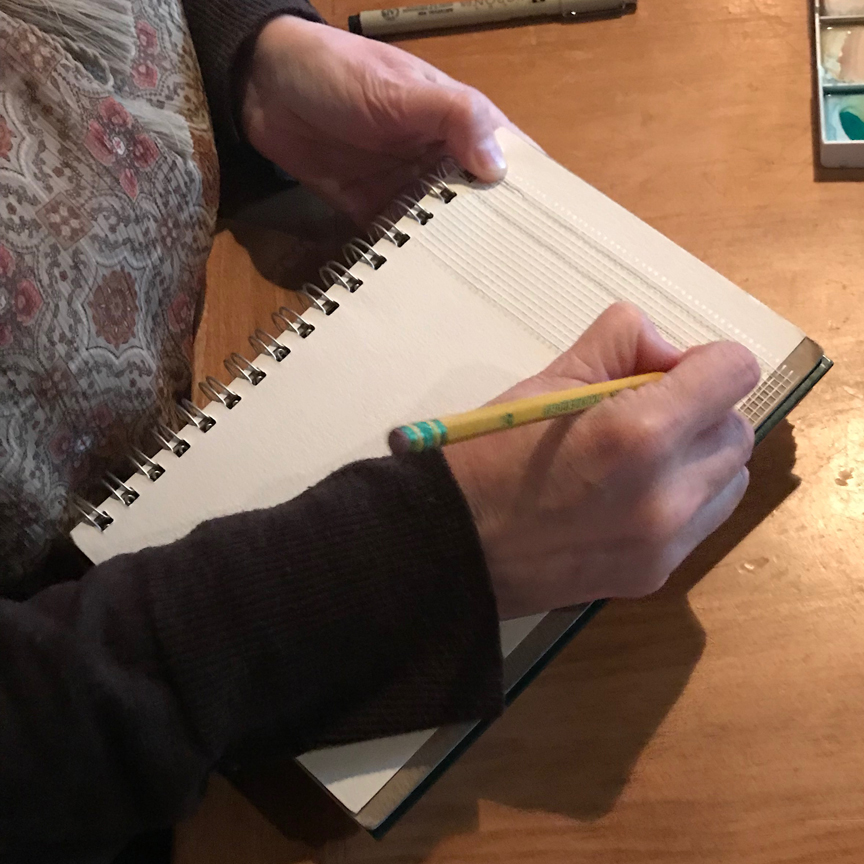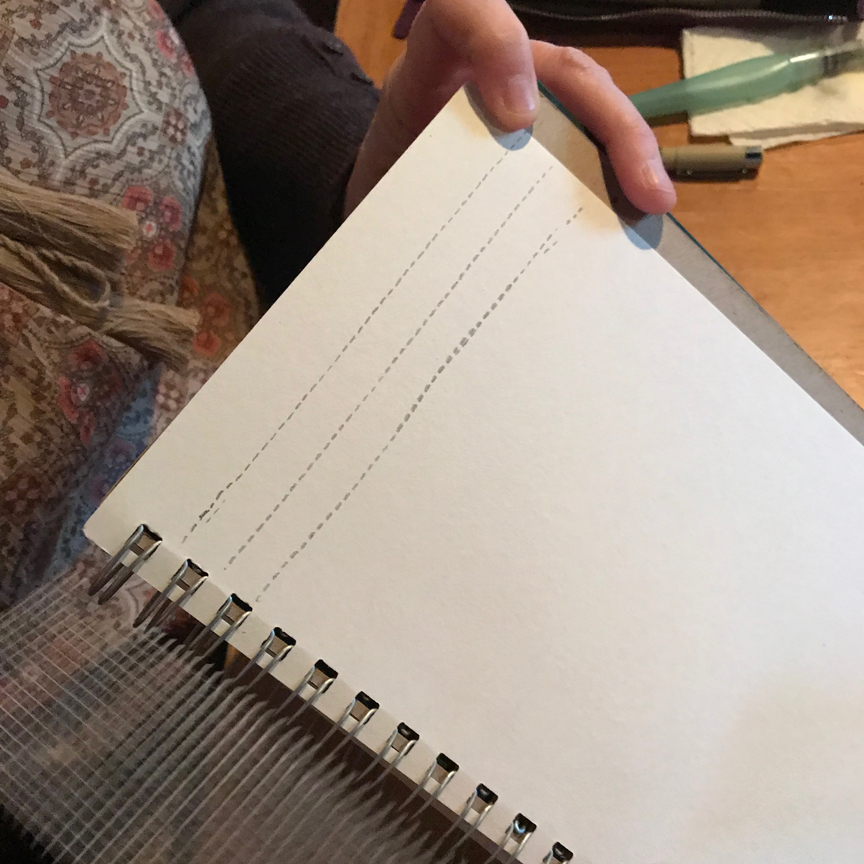 Cut a page size strip, put it sticky side down, then with a pencil go across one of the line, skip down and repeat – voila! dotted lines.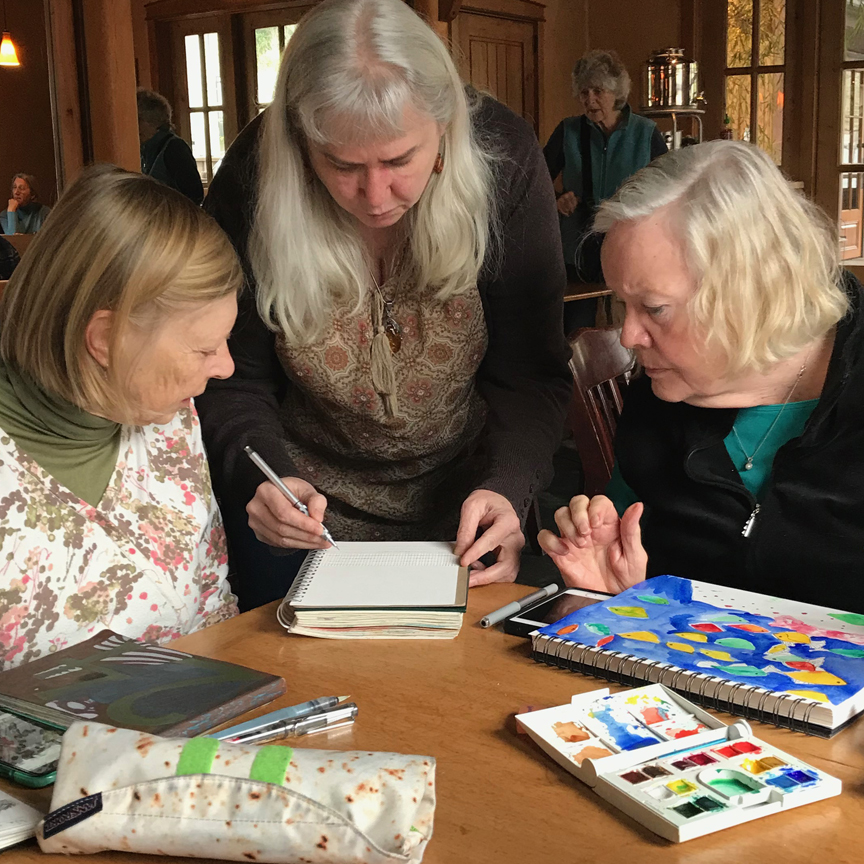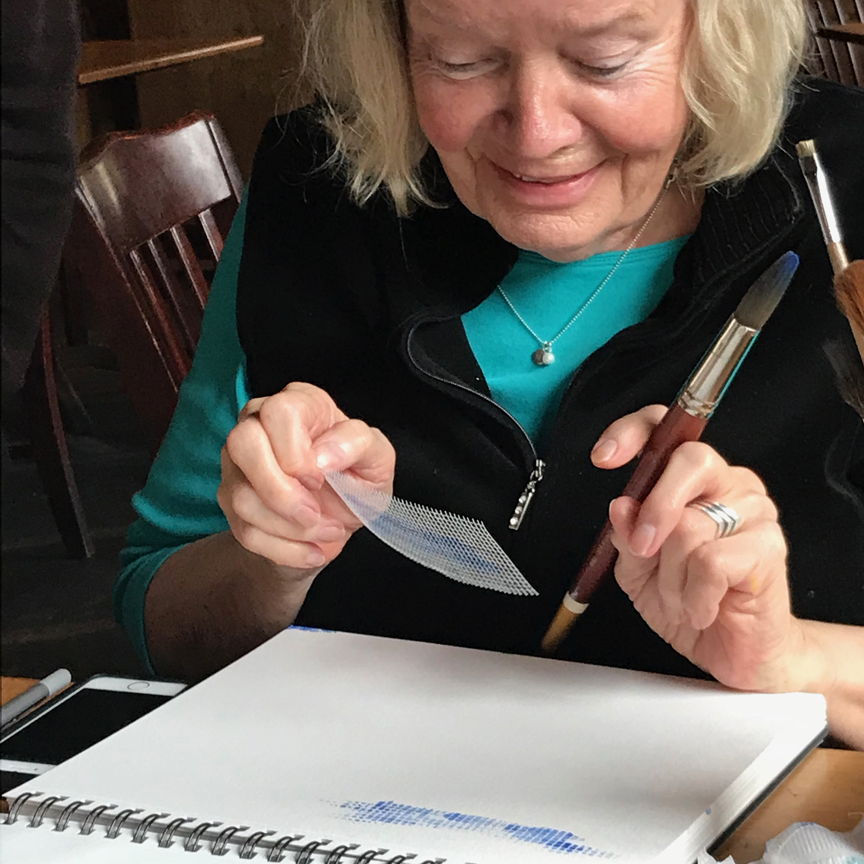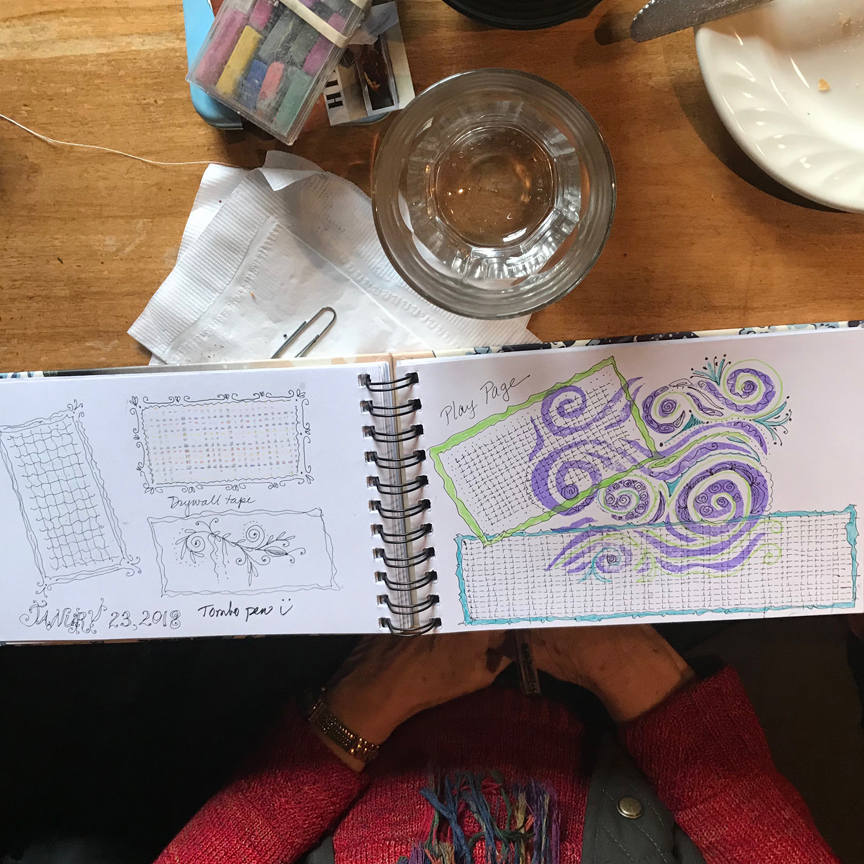 Danita generously demonstrated for others, and then they were off! Lona used watercolor, and Bev made all kinds of patterns with tools.
Stick with us – we'll lead you astray (with sketching).