Maude Kerns Art Center, Eugene, OR – http://www.mkartcenter.org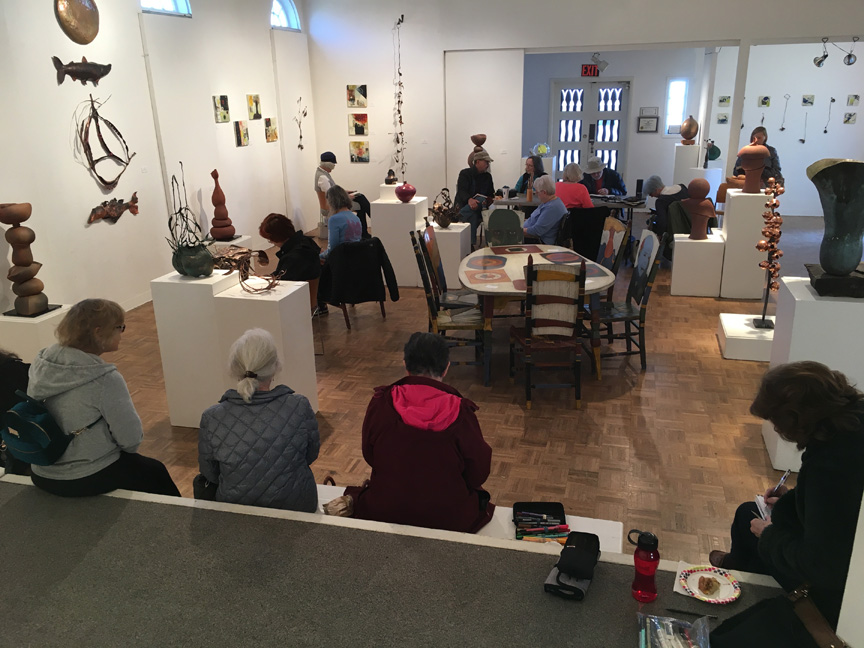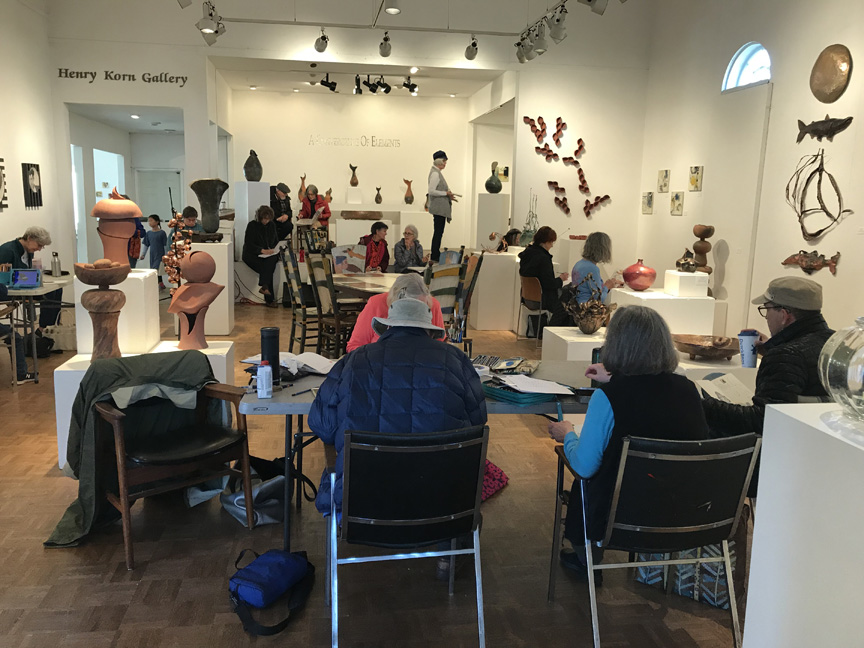 There were 22 of us who gathered at Maude Kerns today to sketch their fabulous show – quilts, metal work, paintings, ceramics. There were lots of elements, for sure, including us!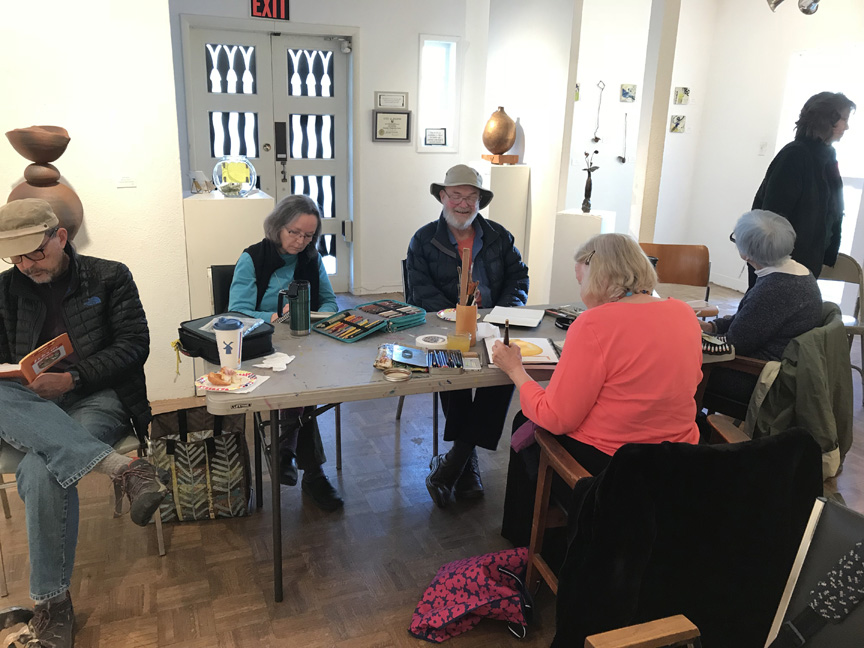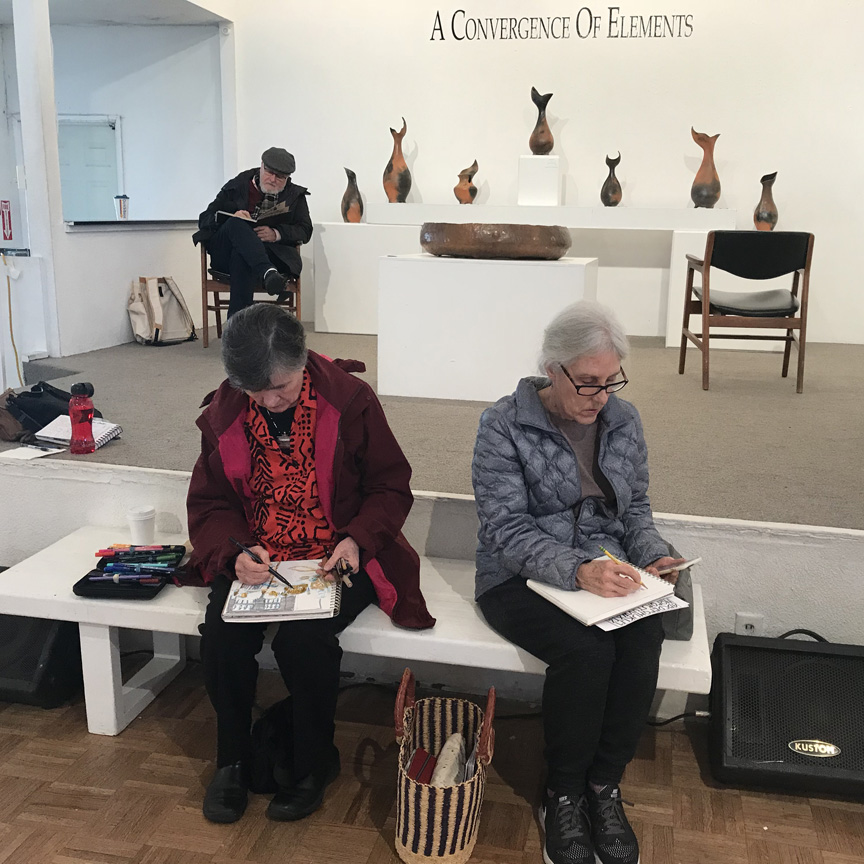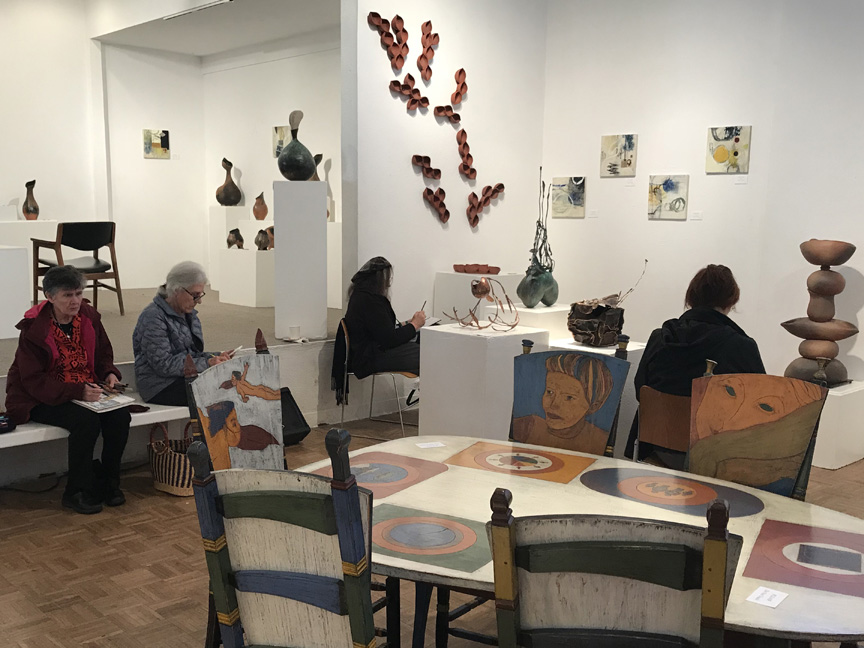 As you can see, there was a lot going on to sketch !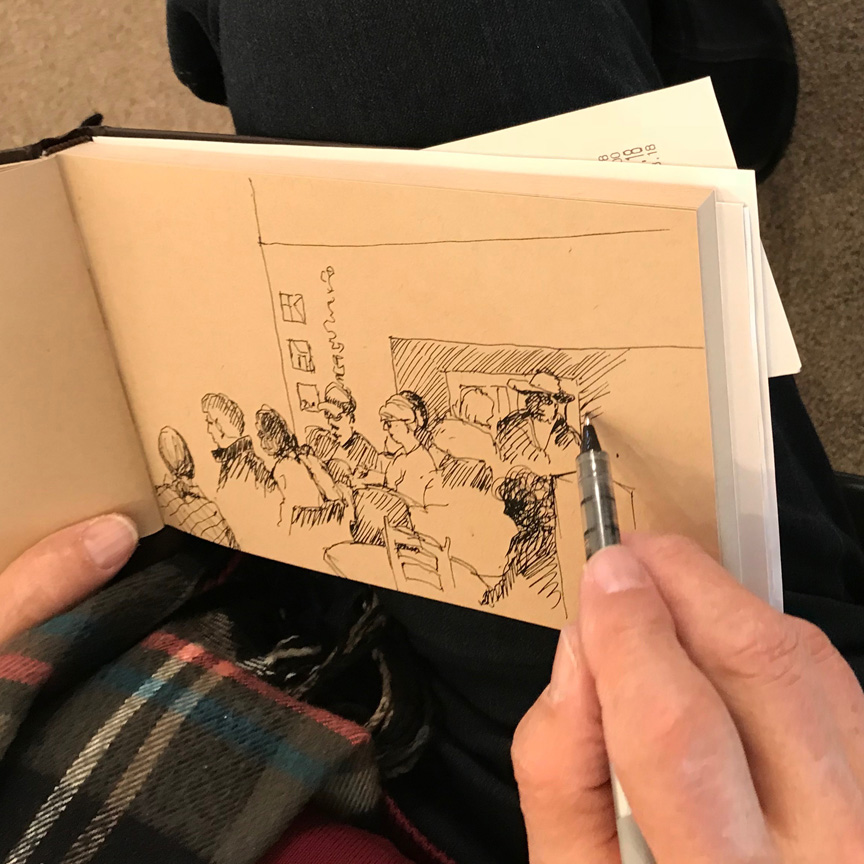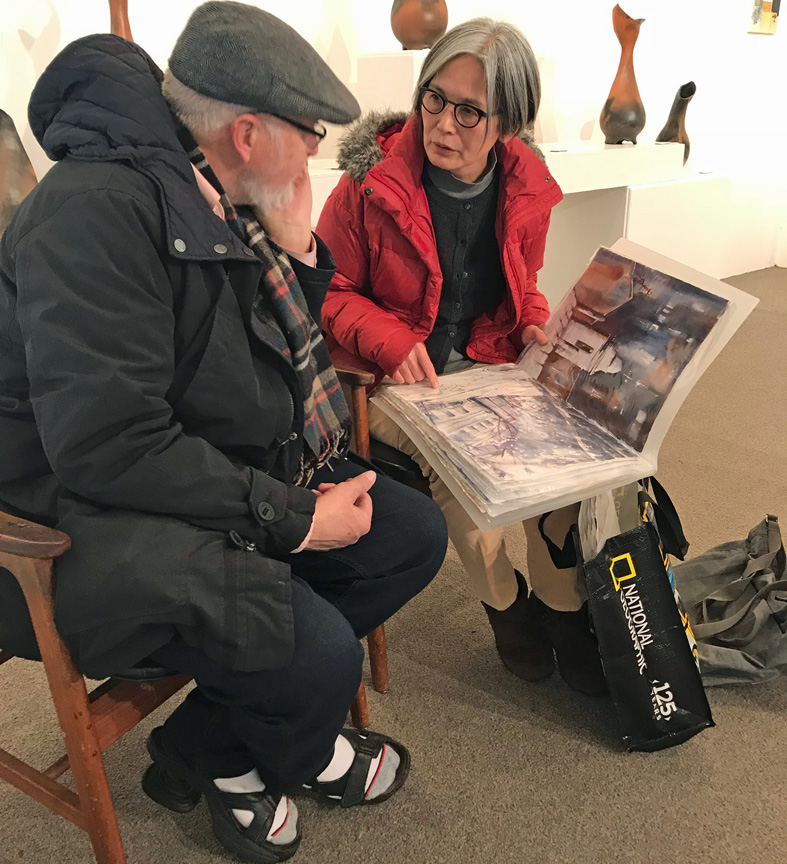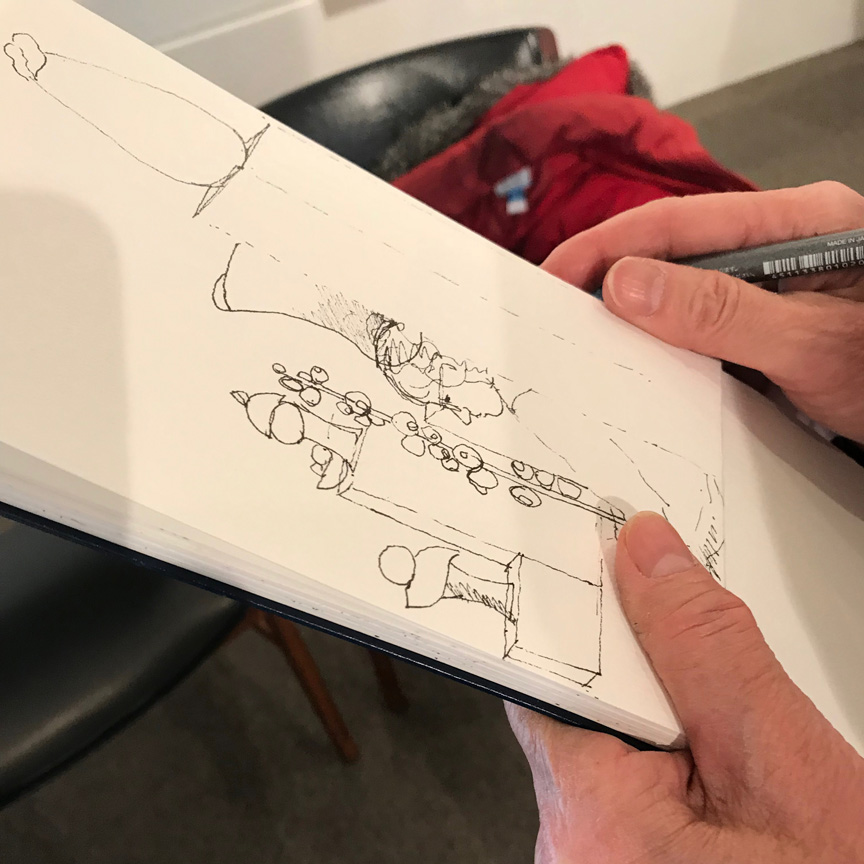 Ken quickly sketched the sketchers. Satoko came in to share her recent paintings from her travels, then started sketching people, too.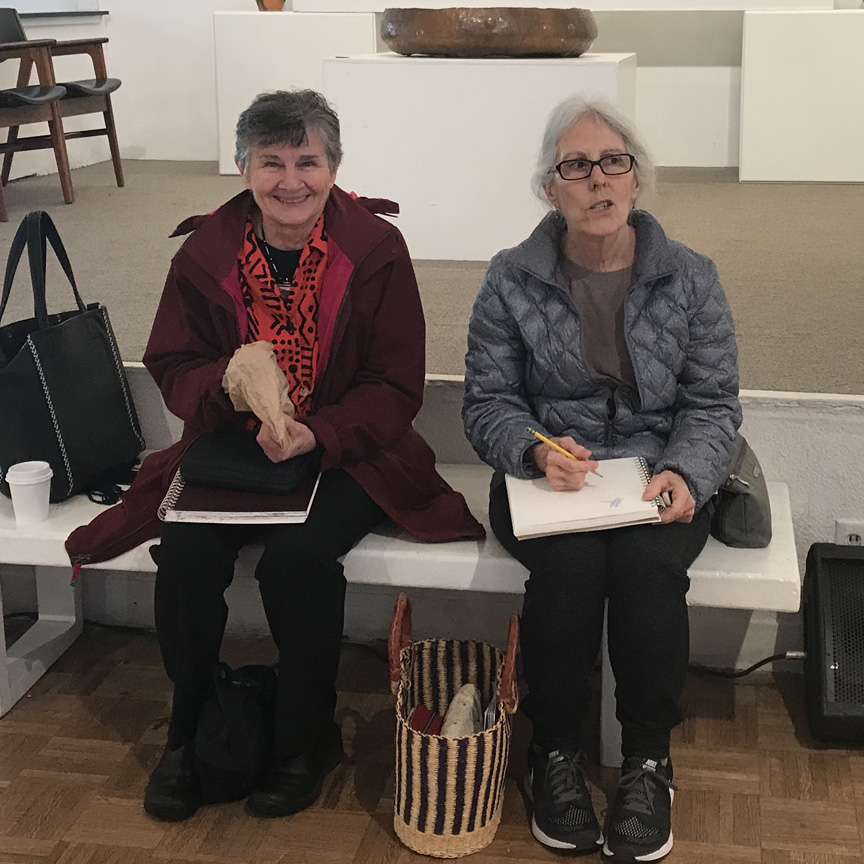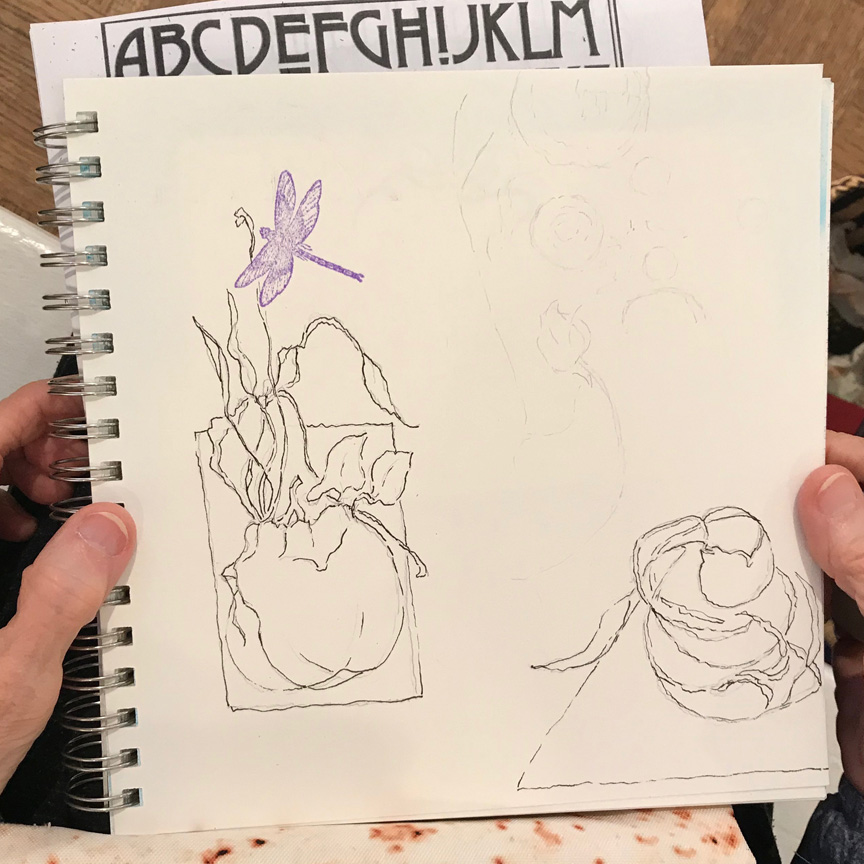 Lealan and Barb So got there early – here's Barb's sketch. The metal work sculptures were a real challenge, and she did them so well.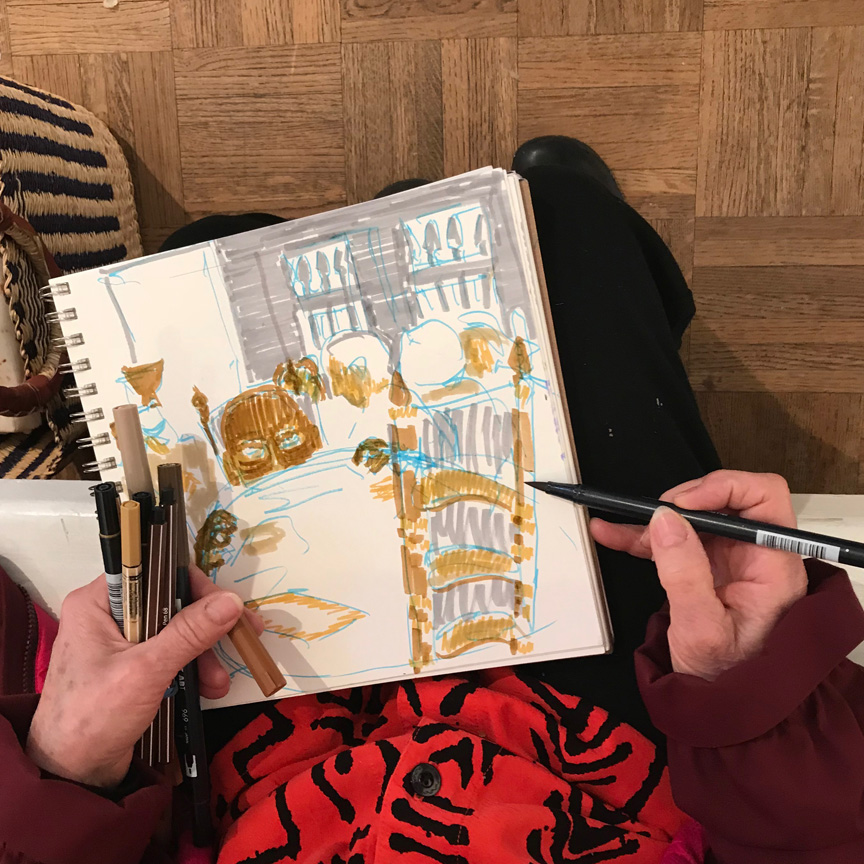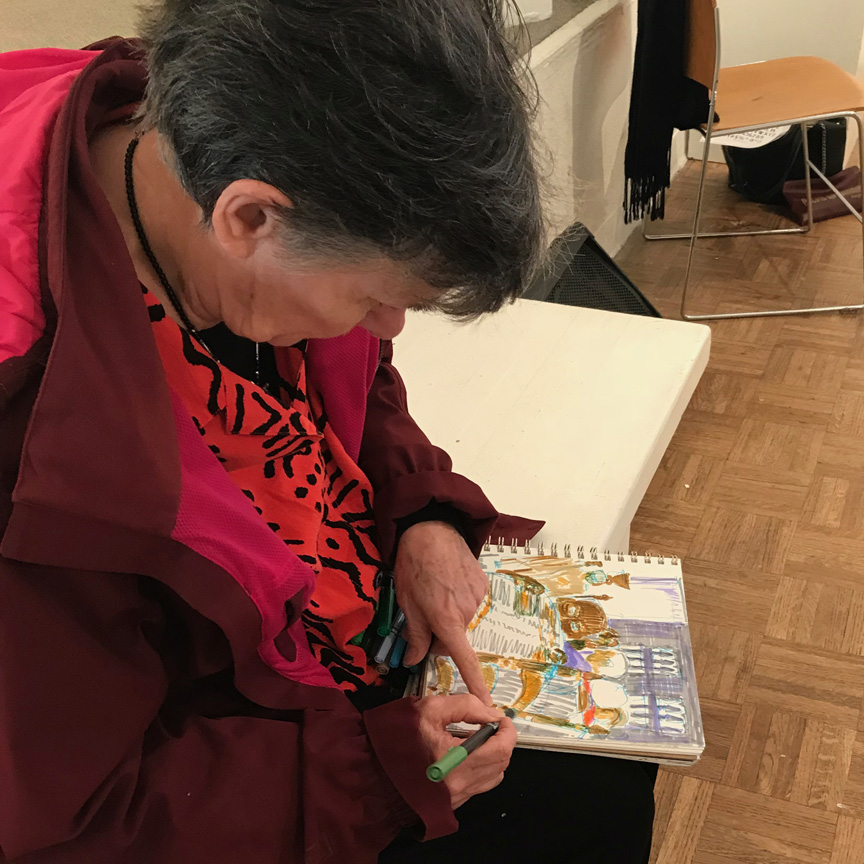 Lealan was intrigued with the decorated table and chairs – so unique.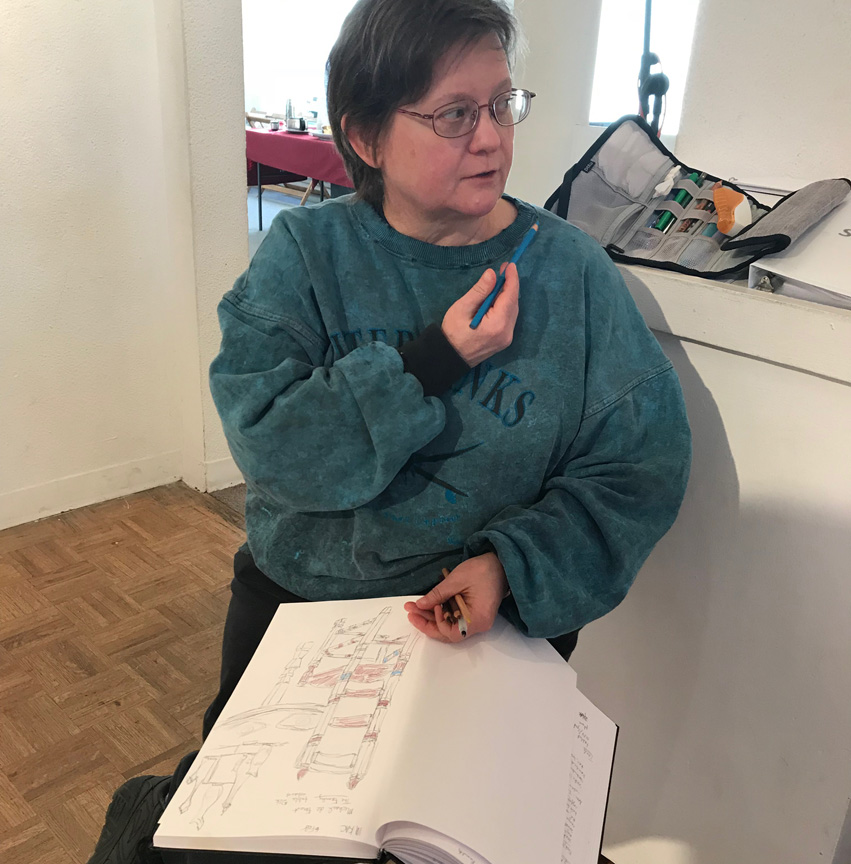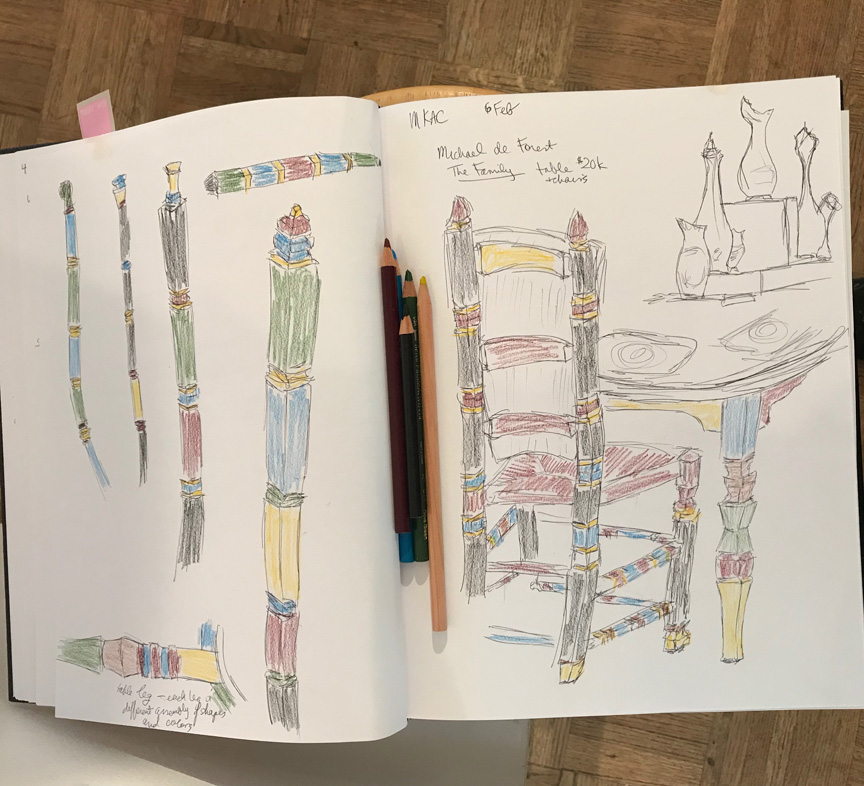 Here's Daisy's take on one of the chairs and the table edge, with ceramic sculpture on beyond it.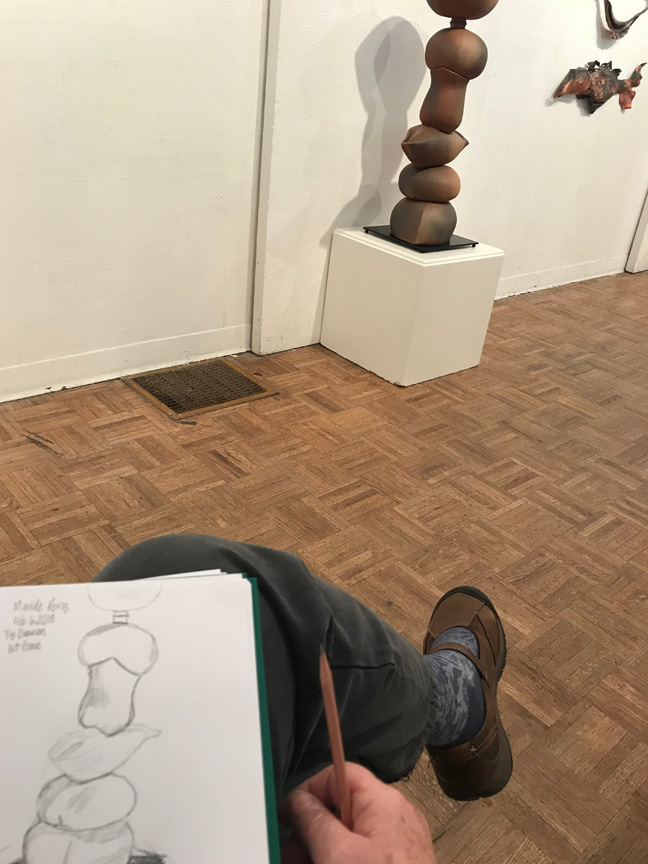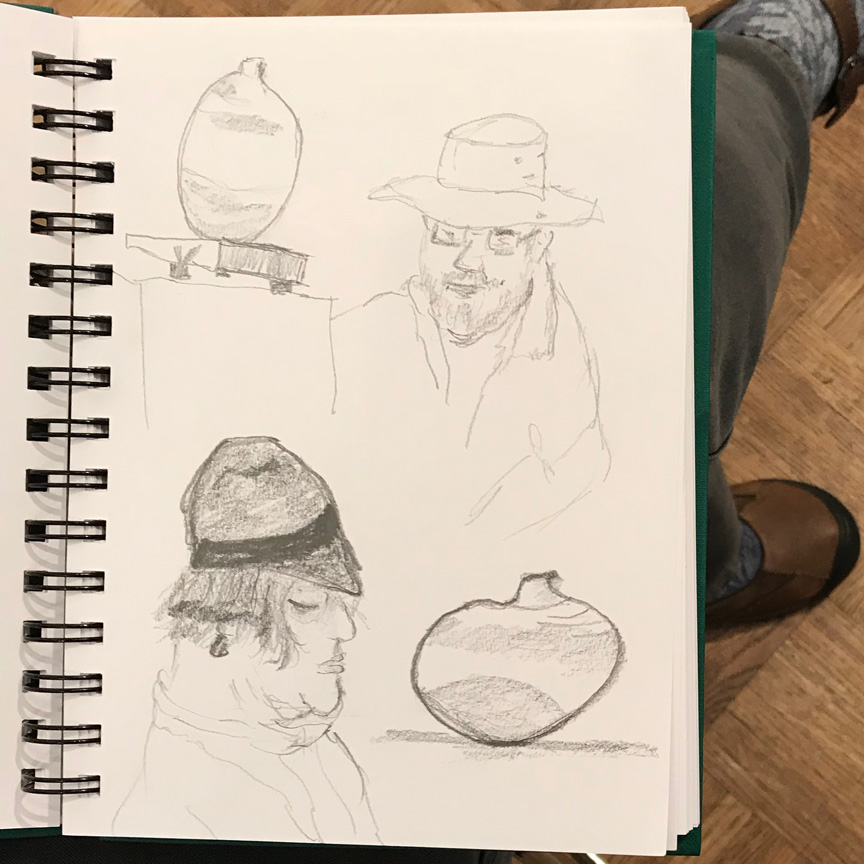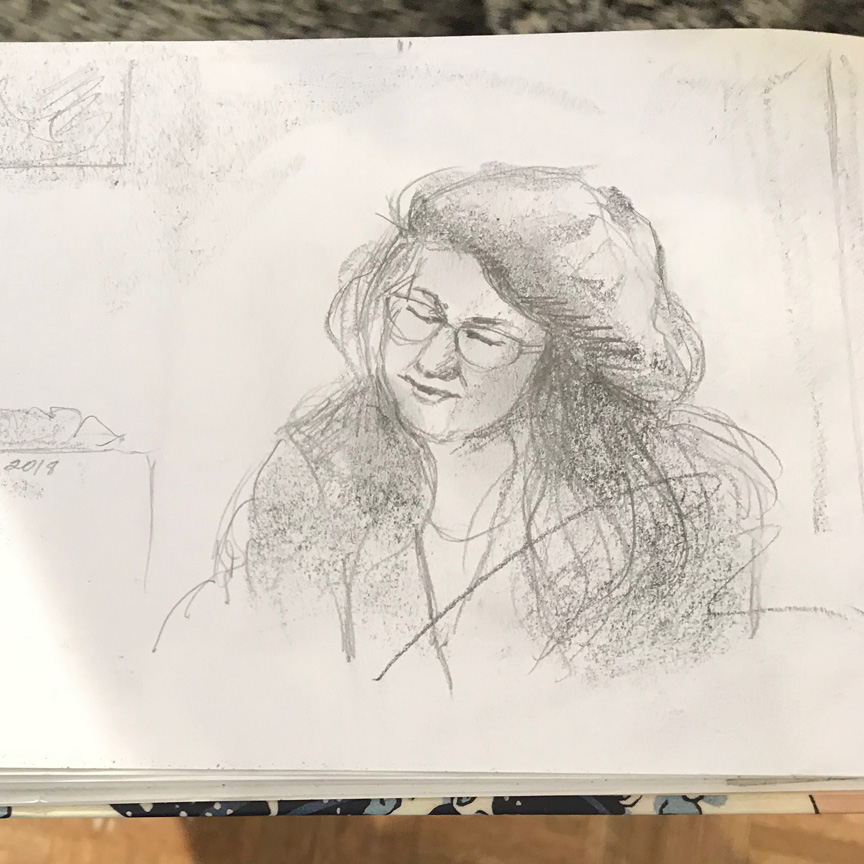 Laura, new to the group, dove right in, and when she was apologetic for her portrait sketches, Bev shared the sketch she'd done of Laura!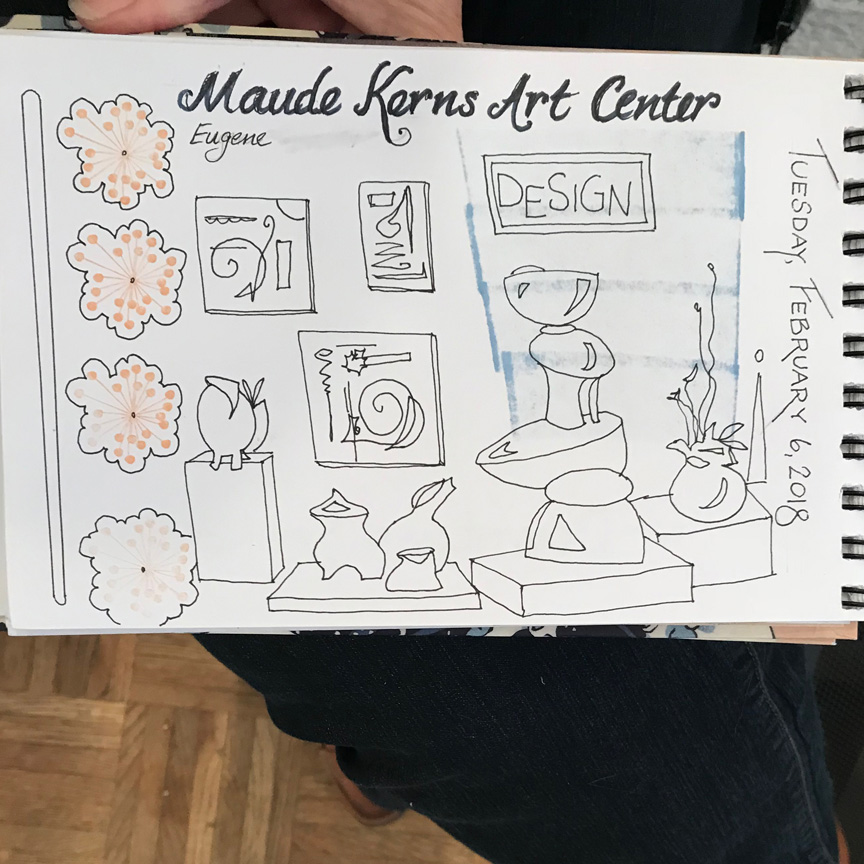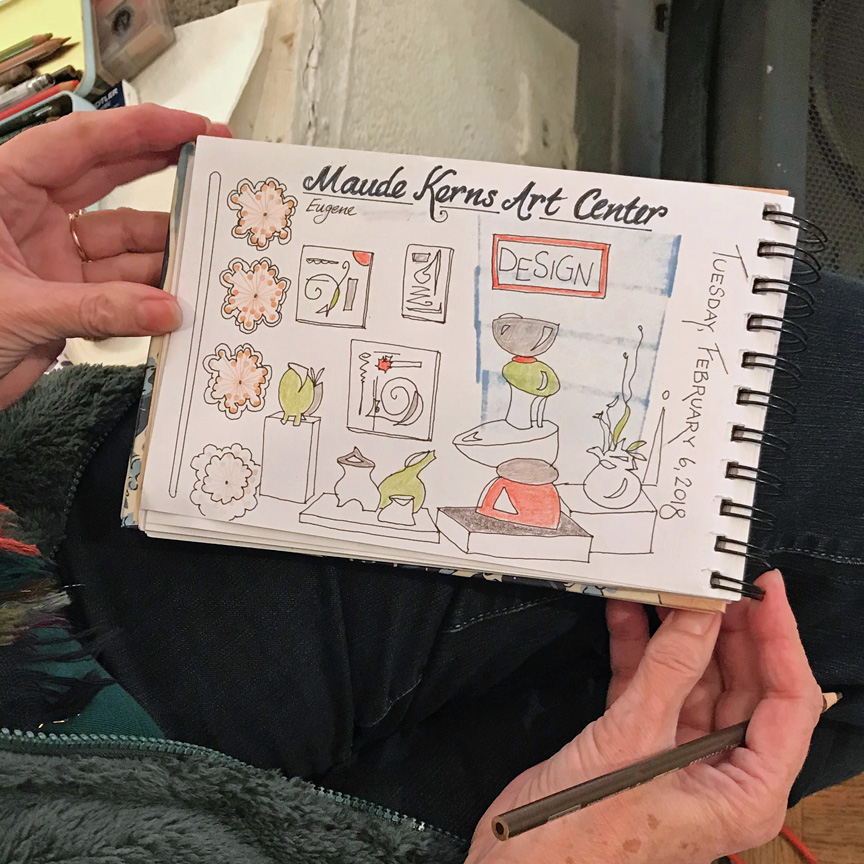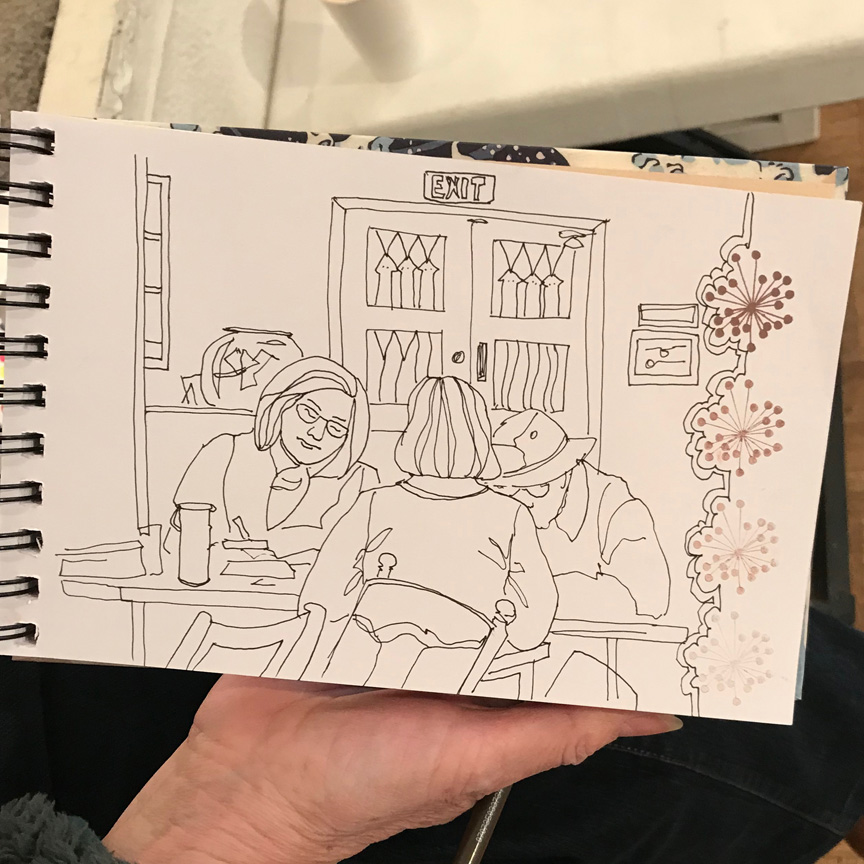 Bev also did a series of quick vignettes, including a sketch of the people across the room sketching – recognize anybody?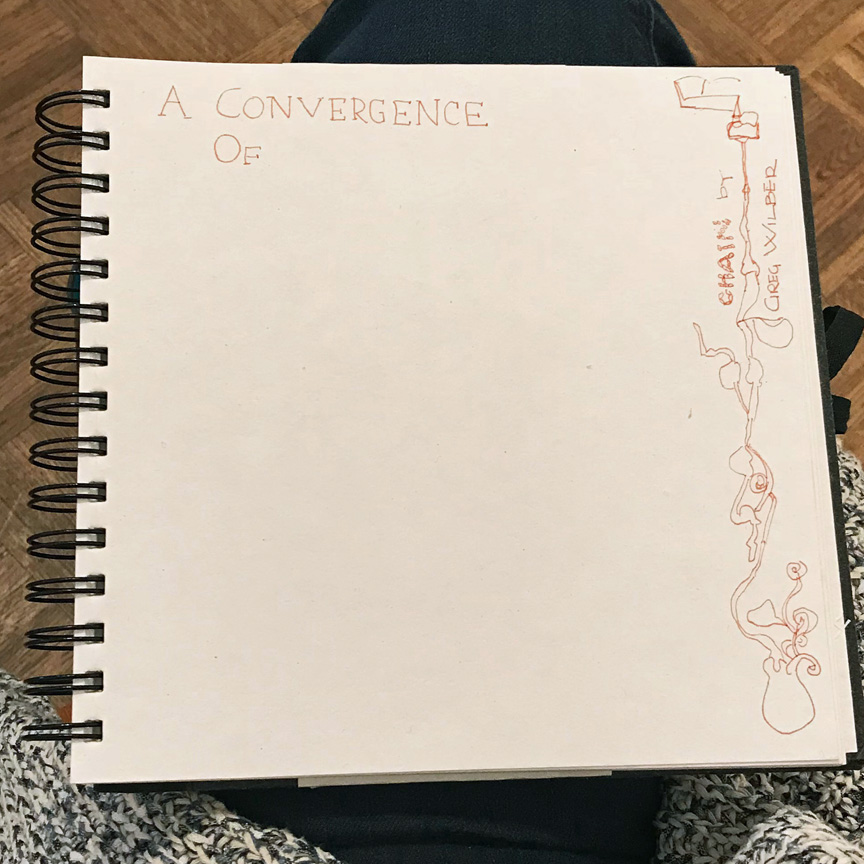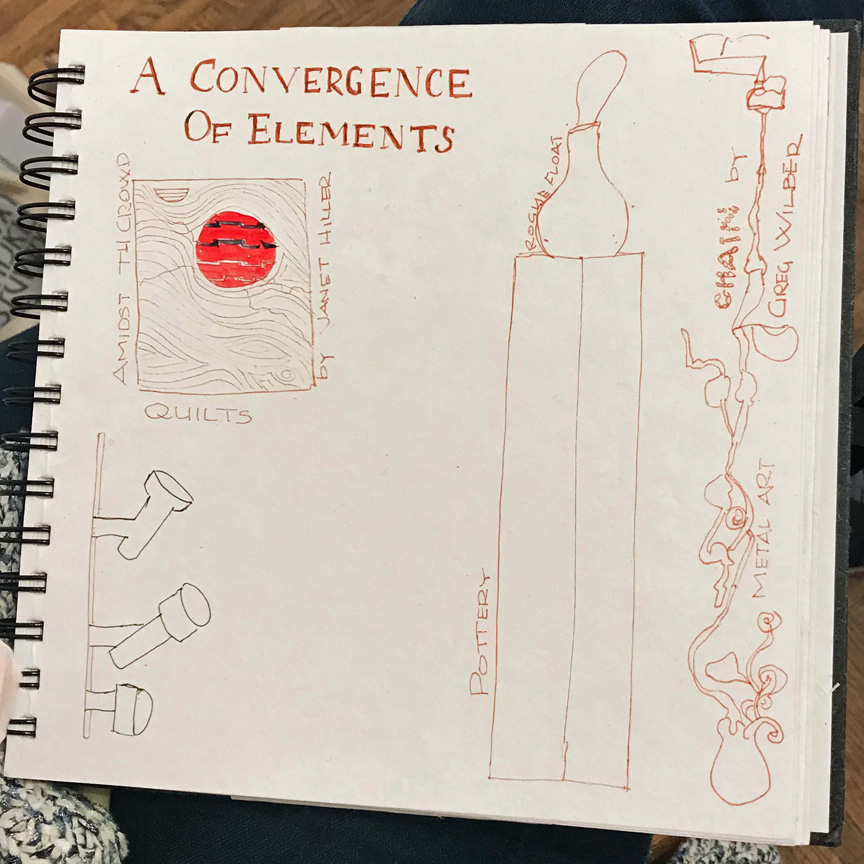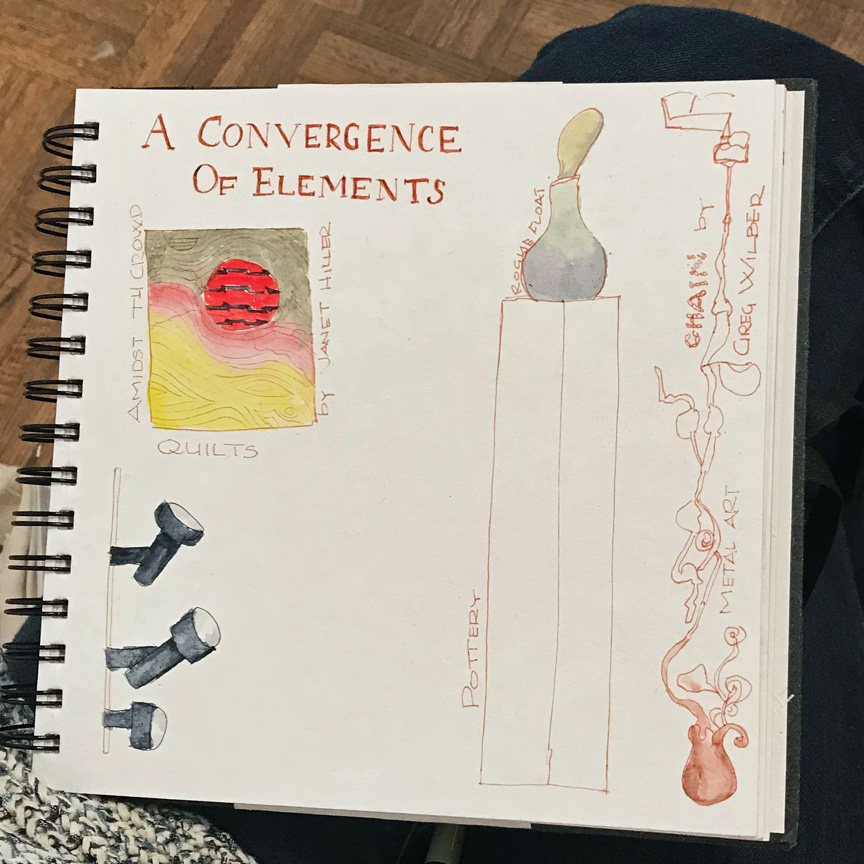 Katie filled her page with bits of what she saw: copper sculpture, ceramics, quilts, and even the lighting!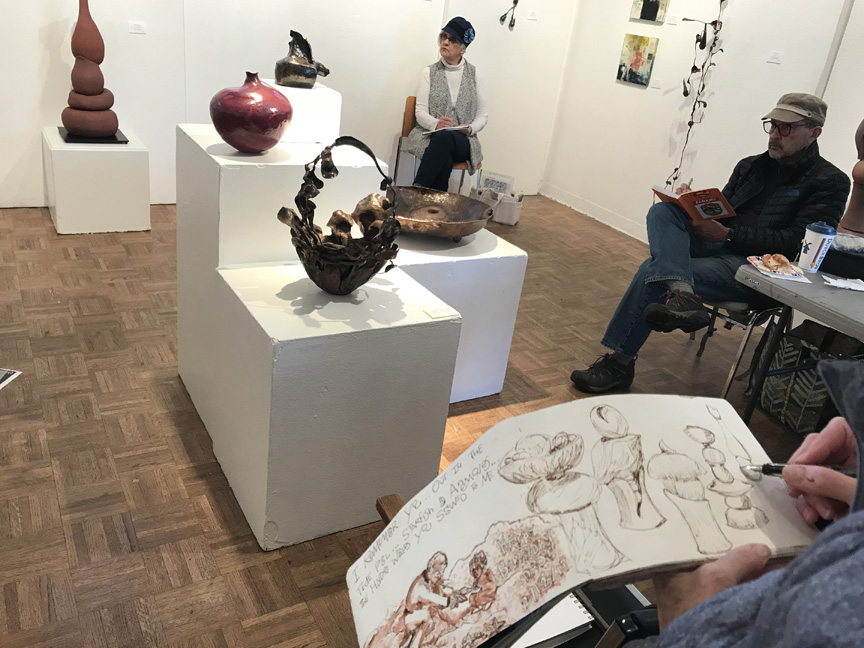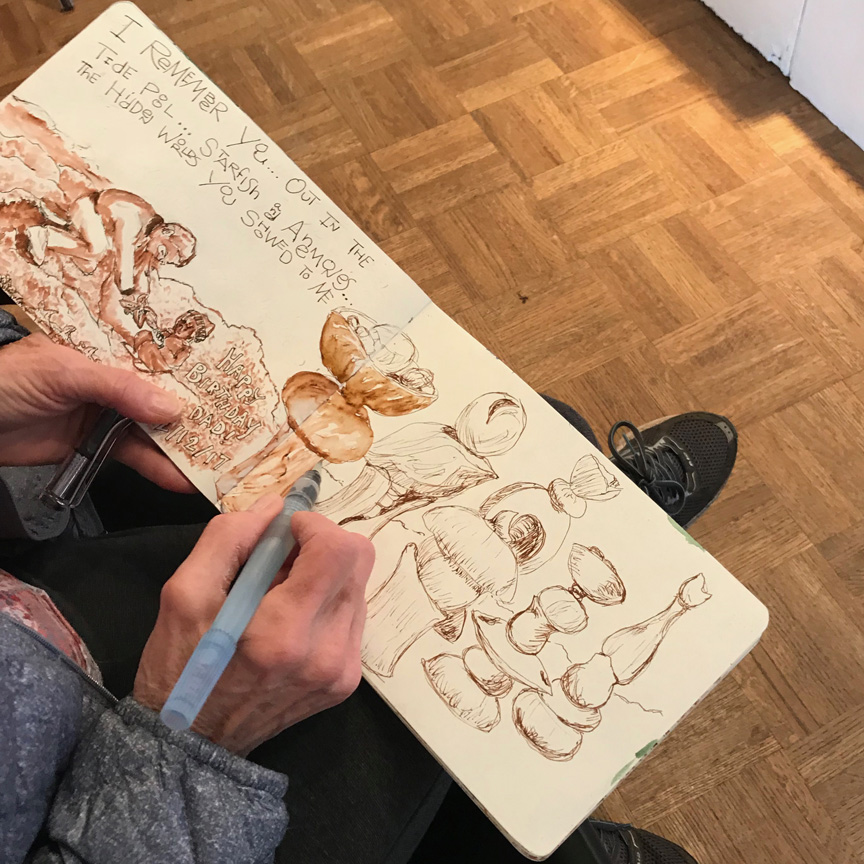 Barb Sh's technique with water-soluble ink really adapted itself well to the sculptures around the room. What a super effect.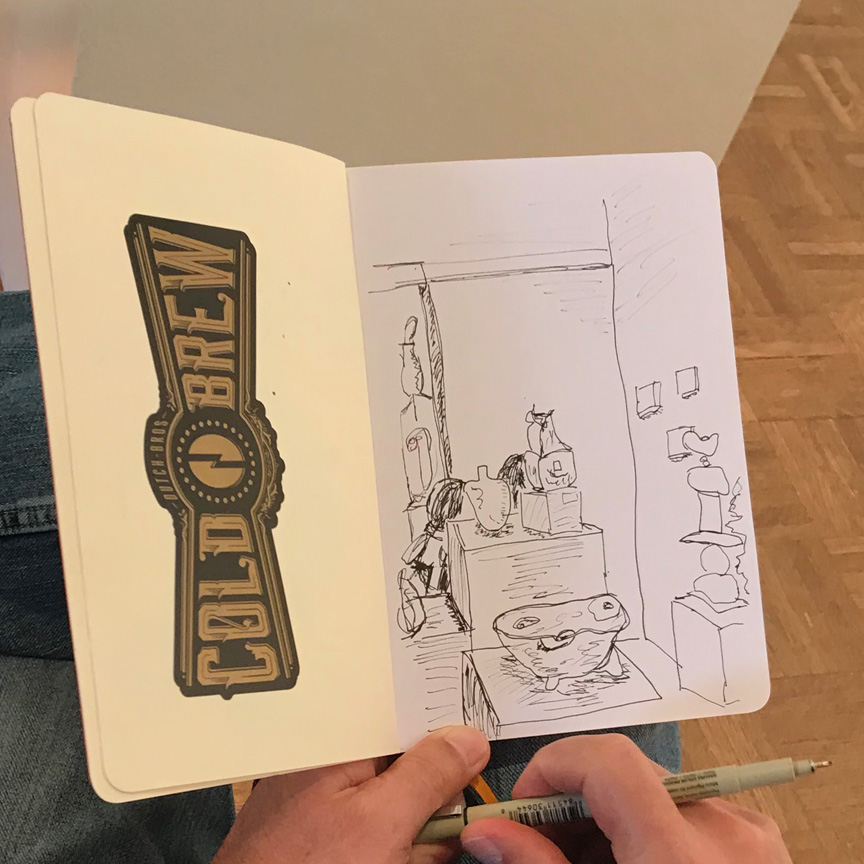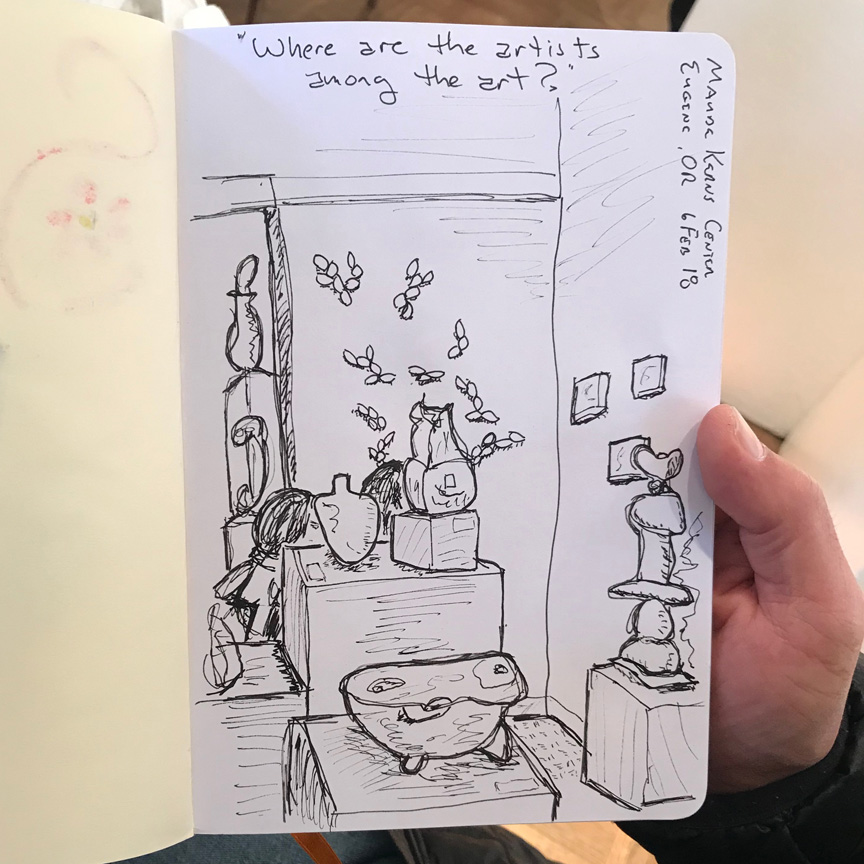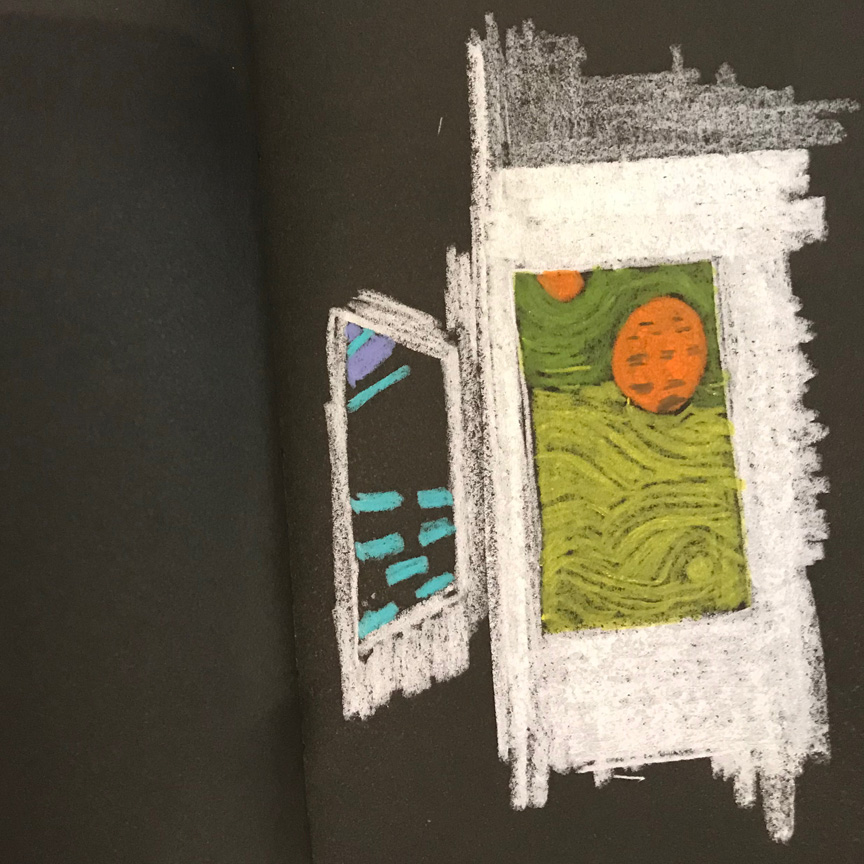 Hugh focused on scenes in the corners of the rooms – sculpture, and then quilts. Very different effects for very different kinds of art.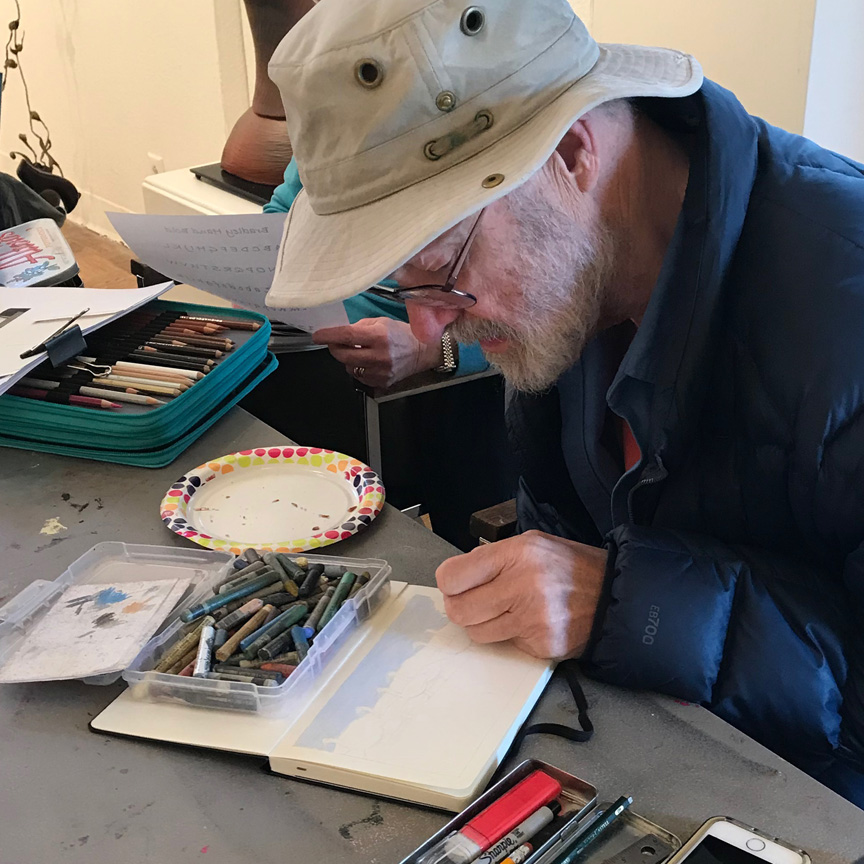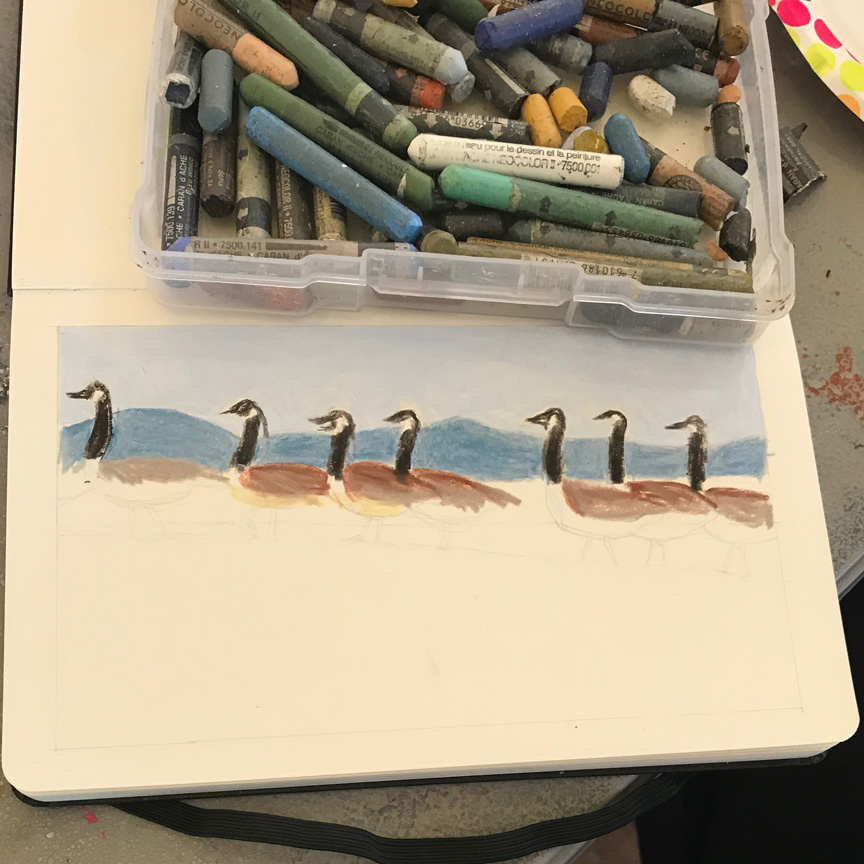 Erik, a master with wax crayons, had a vision in his mind to sketch – Canada geese. This is going to be fascinating to see finished!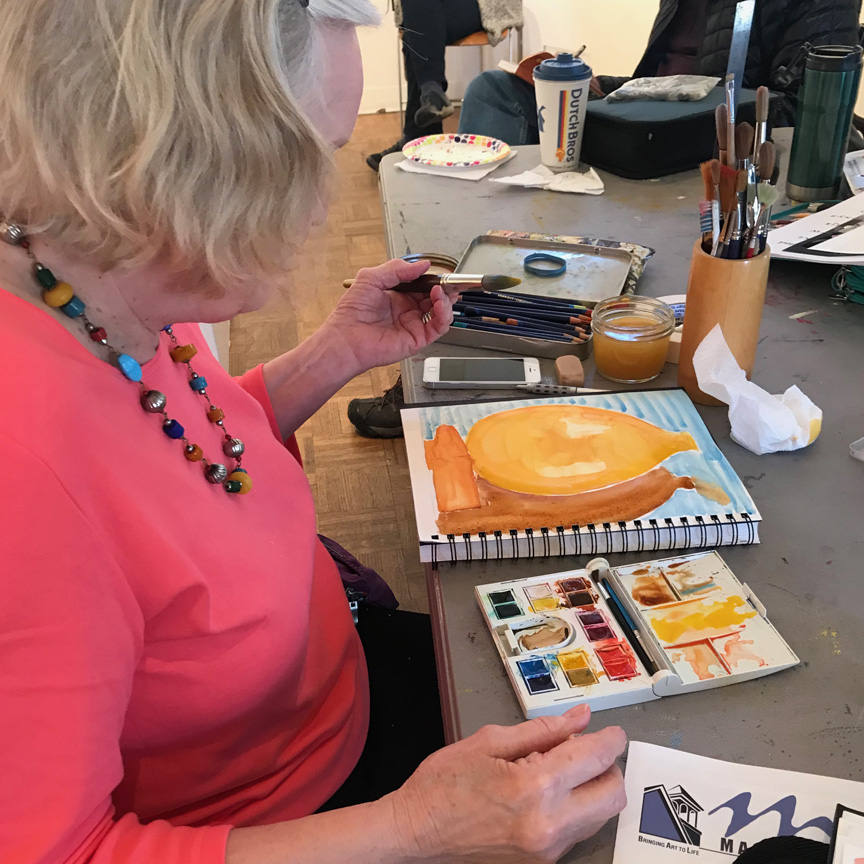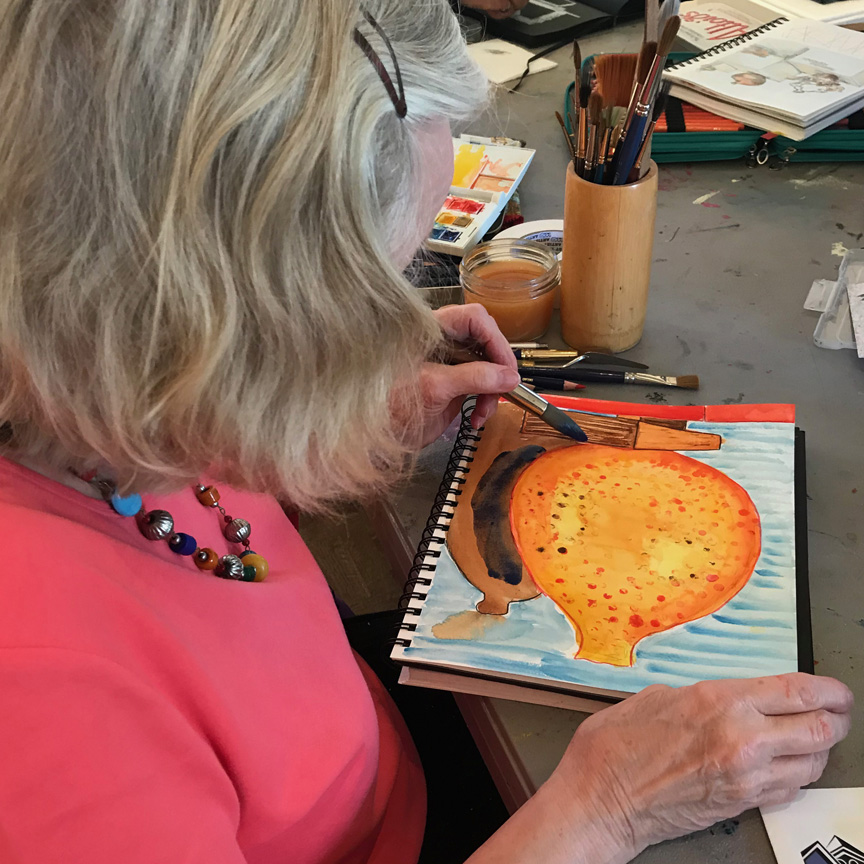 Lona really brought the sculpture to life with vivid watercolors.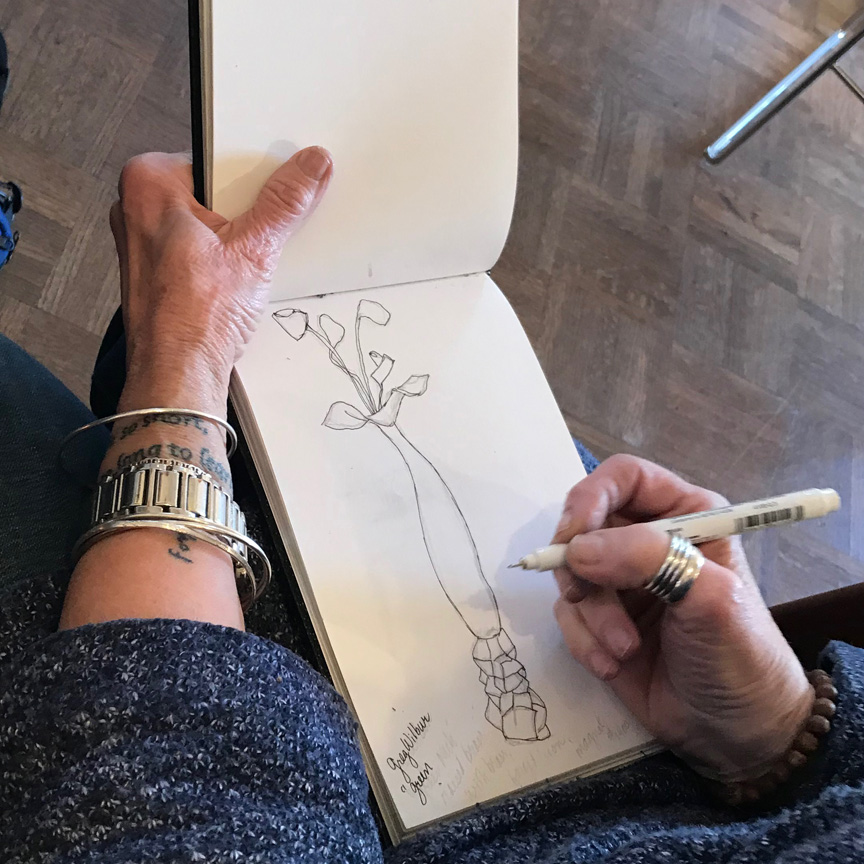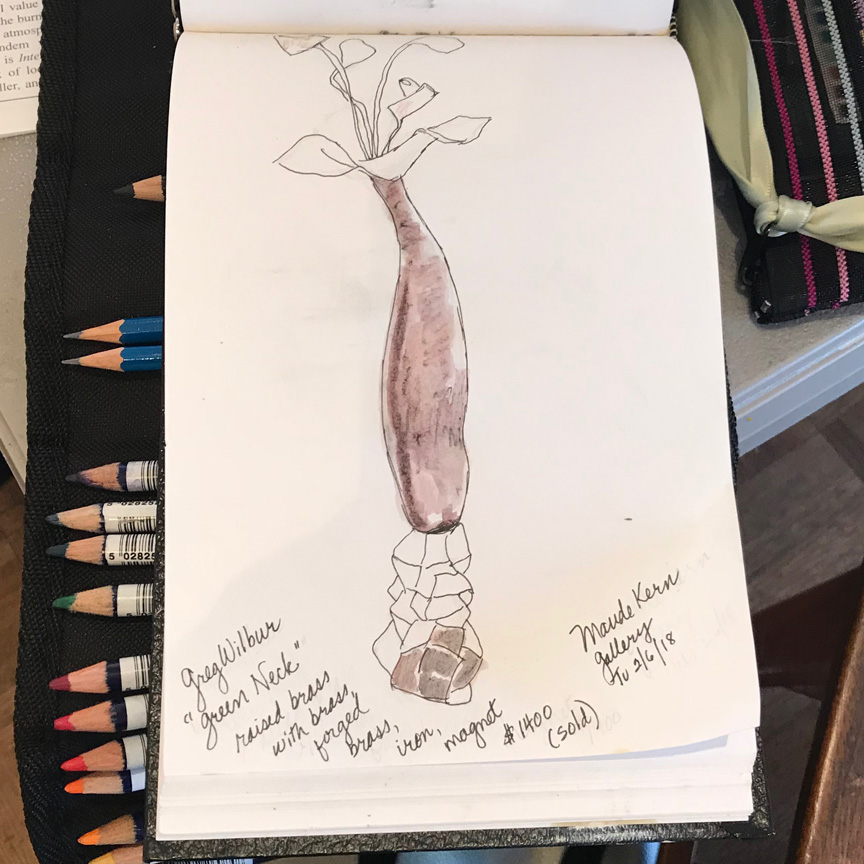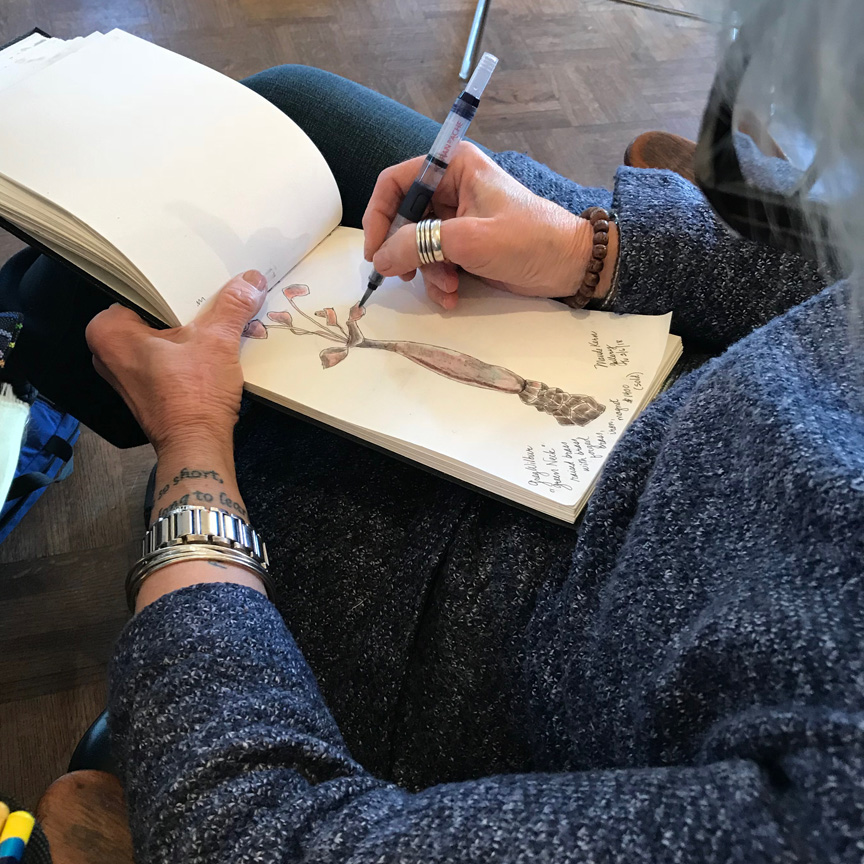 Marnie loved doing a sketch of the organic metal sculpture.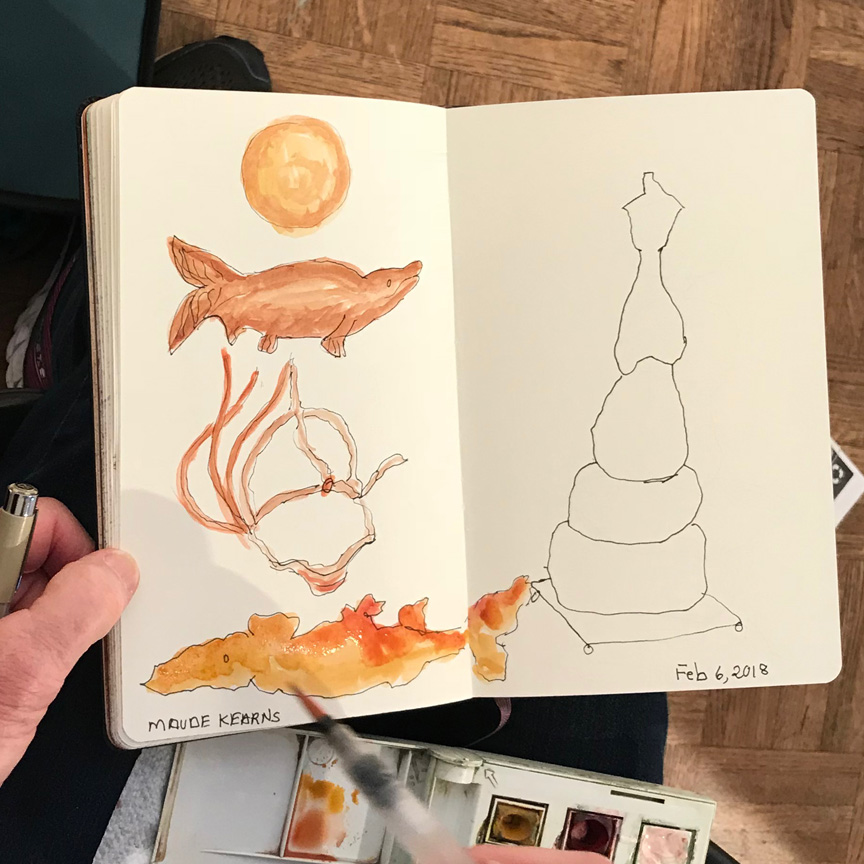 Sandy did a watercolor sketch of metal sculptures, then went on to capture the "standing stones" ceramic sculpture, too. Lovely!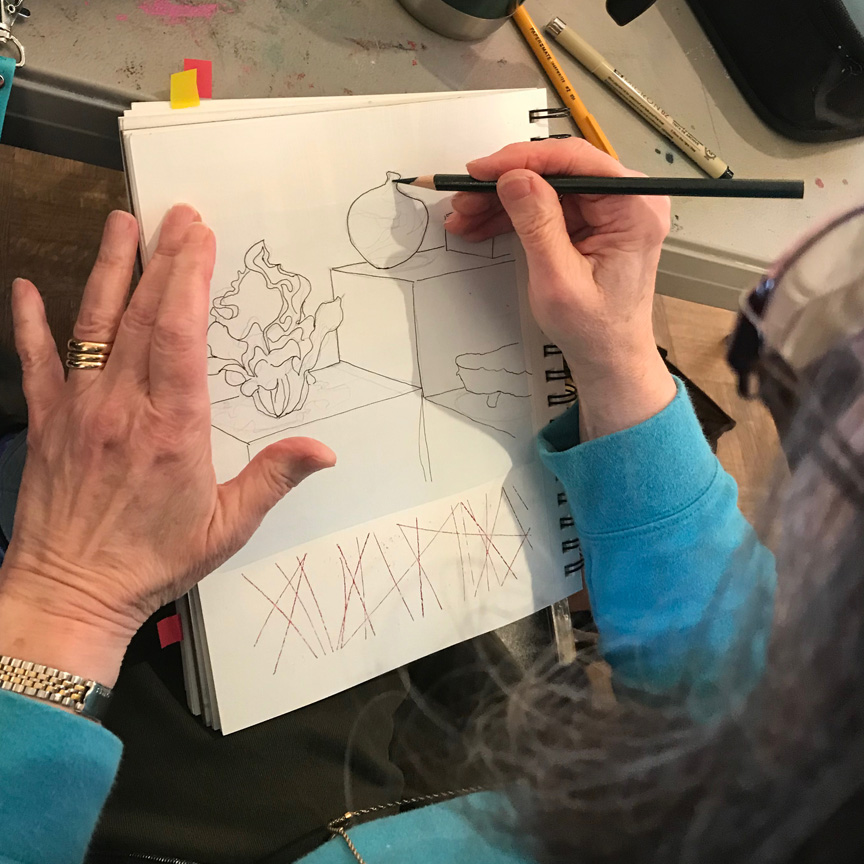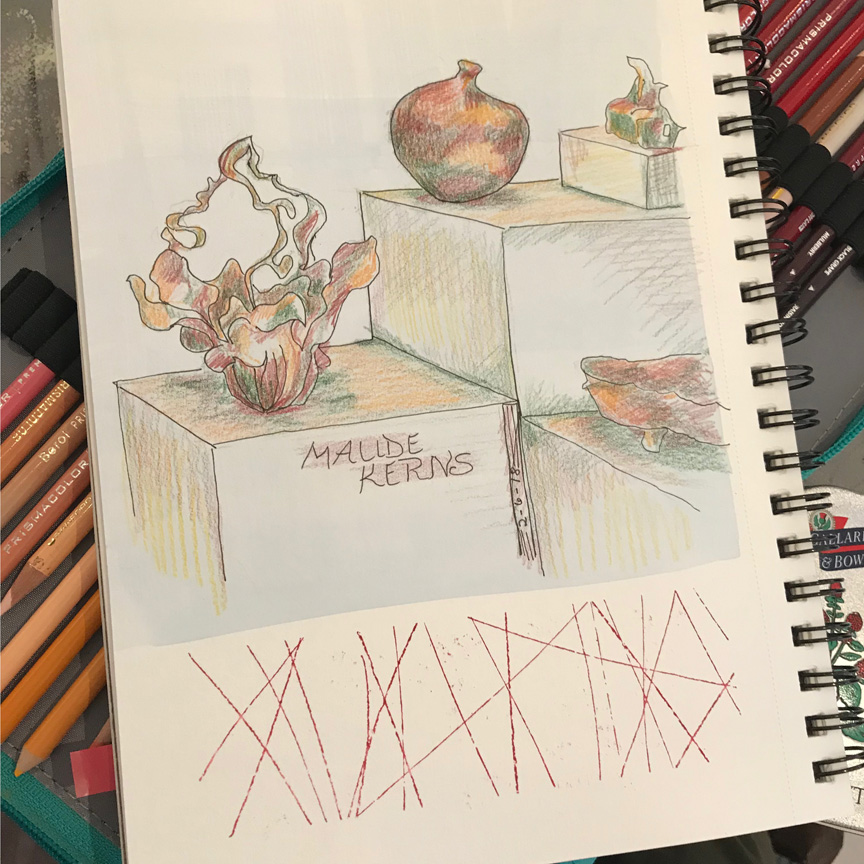 A combination of a metal sculptured basket, and two ceramic sculptures caught Marsha's eye – wonderful colored pencil work.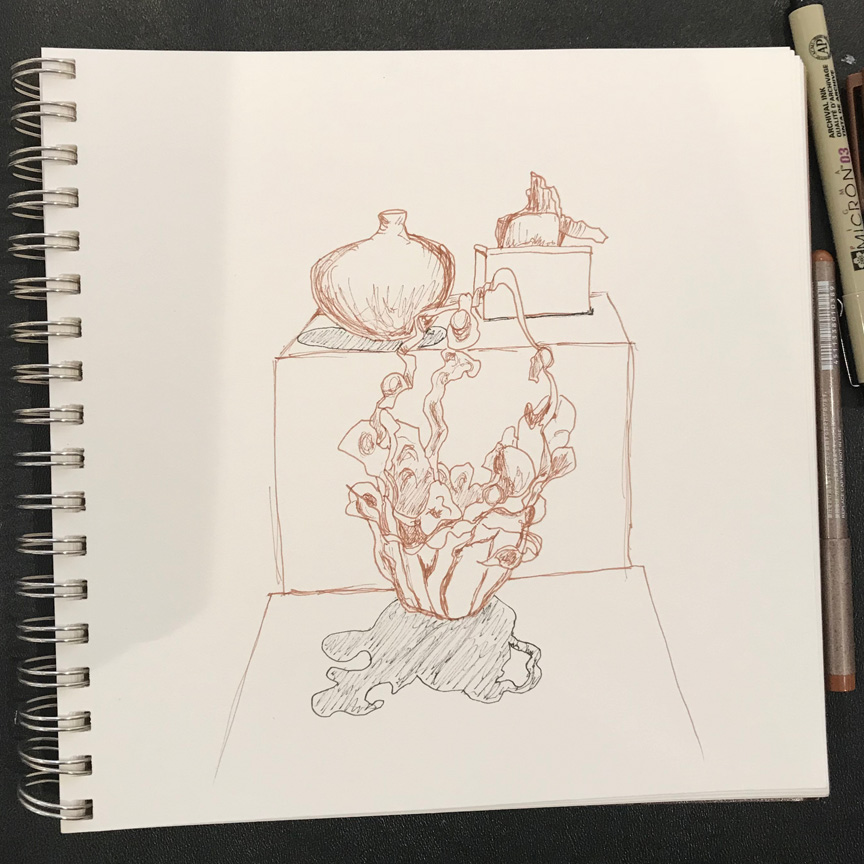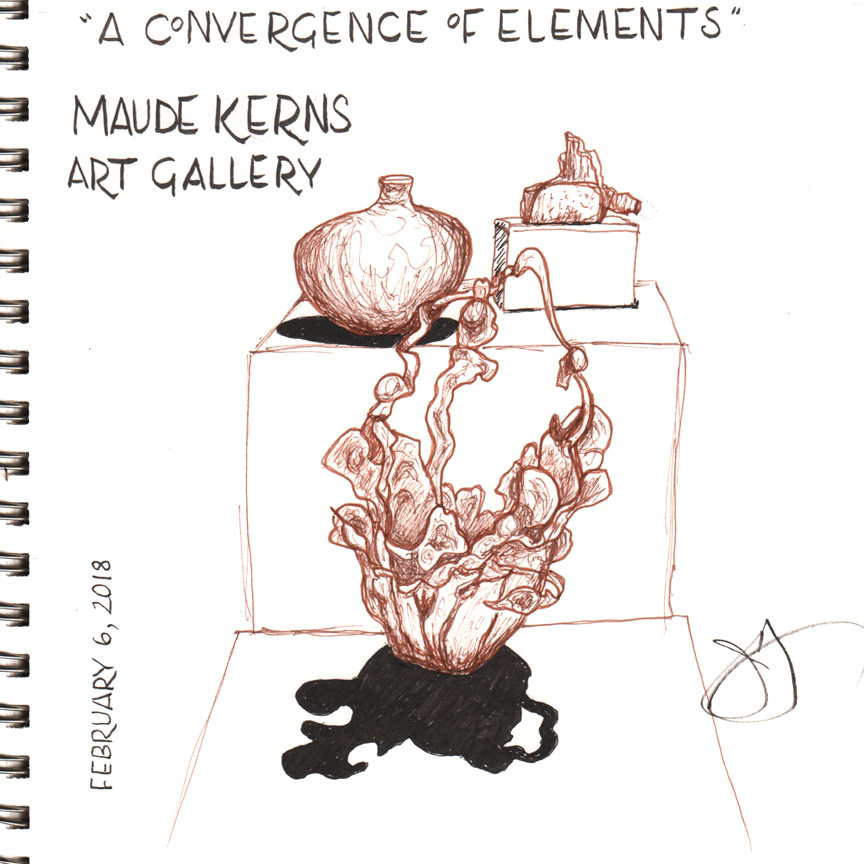 Jane was sketching the same items, different perspective & tools.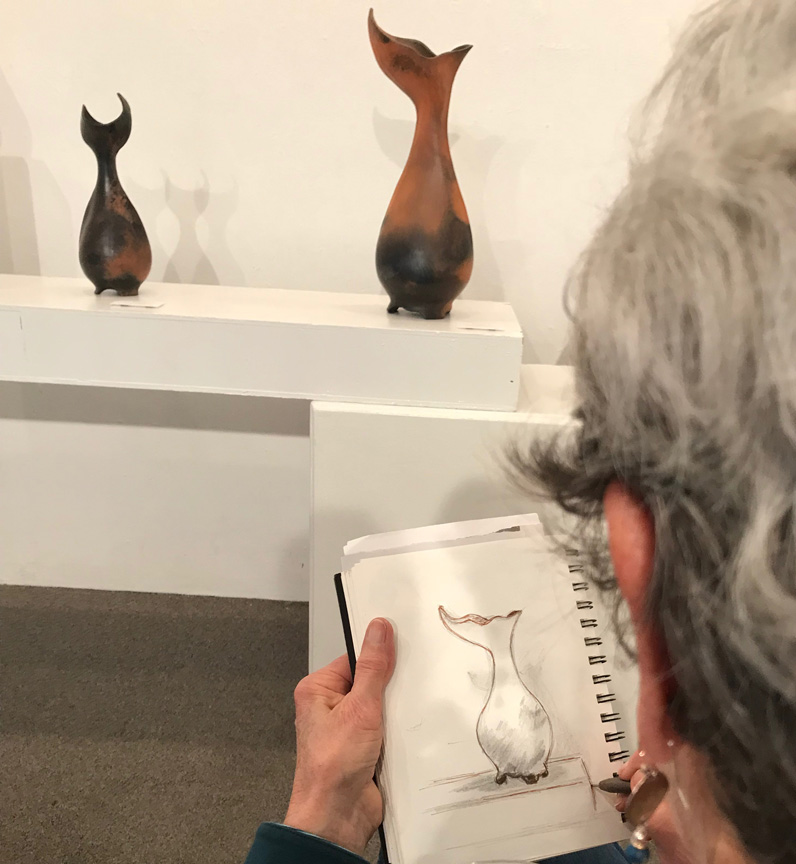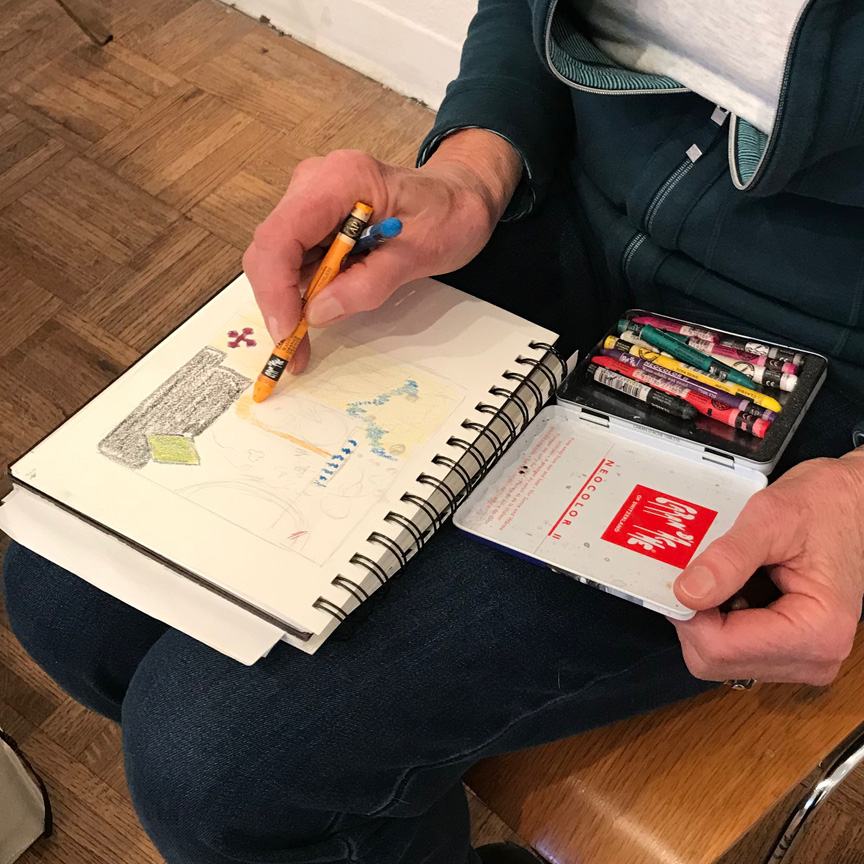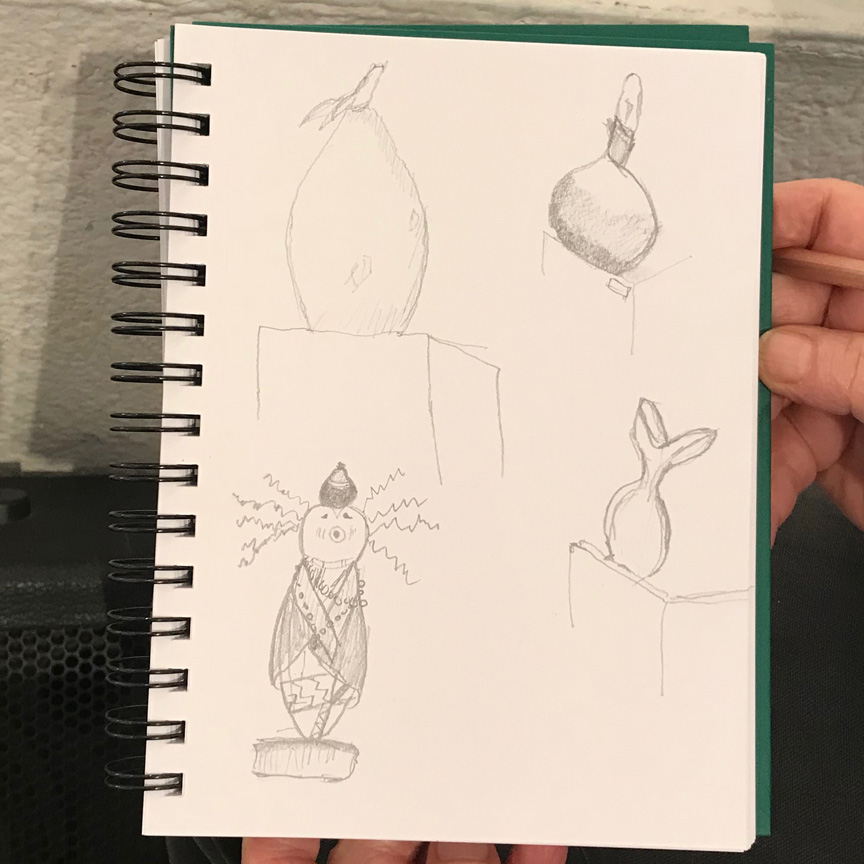 Penny was quite productive – look how many sketches she got done, including a Native American doll sculpture from yet another room.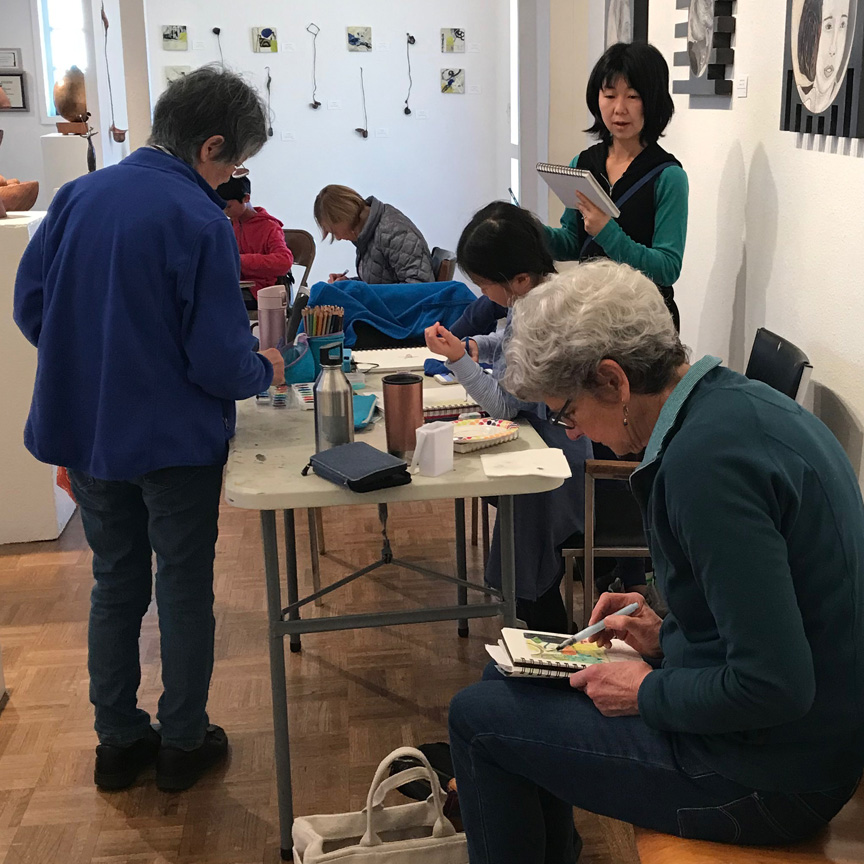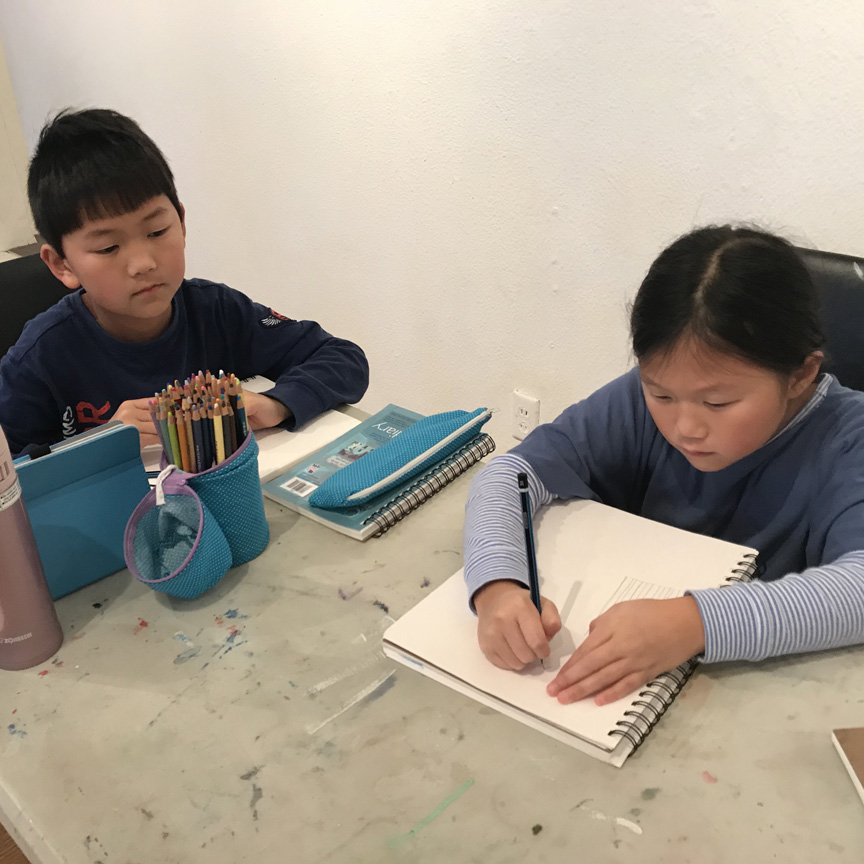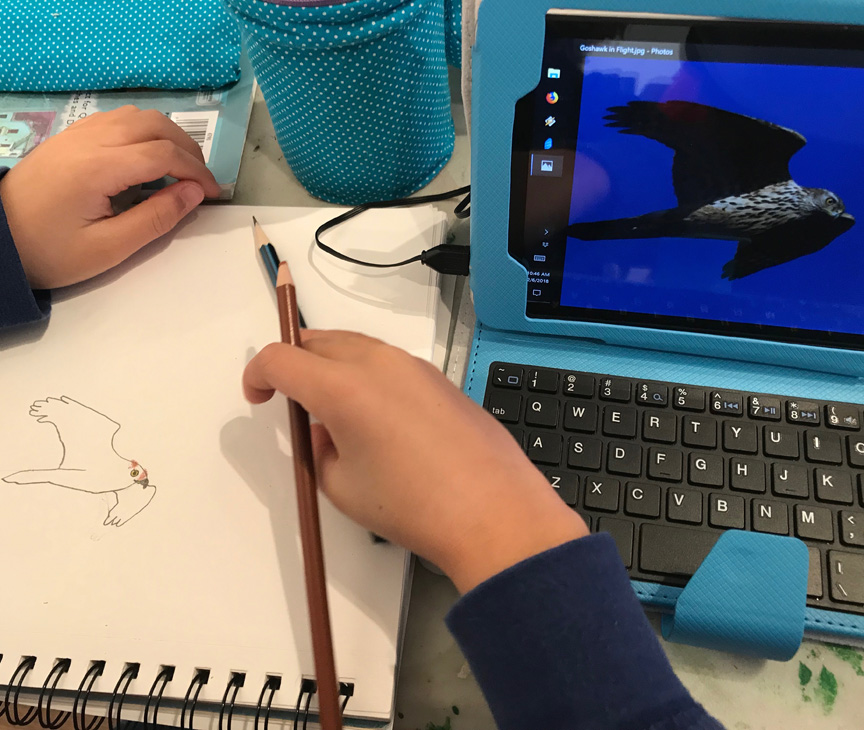 Just down from Penny were Tomomi with her three children and her mother, all of them busy sketching. It was a joy to have them with us.
We had fun talking to them about different art tools – Barb Sh about her ink technique with a water brush, and Marsha about how you can use 3 colored pencils to do a whole color wheel (which one of the boys promptly did – way to go!).