PeaceHealth Medical Center, RiverBend, Springfield, OR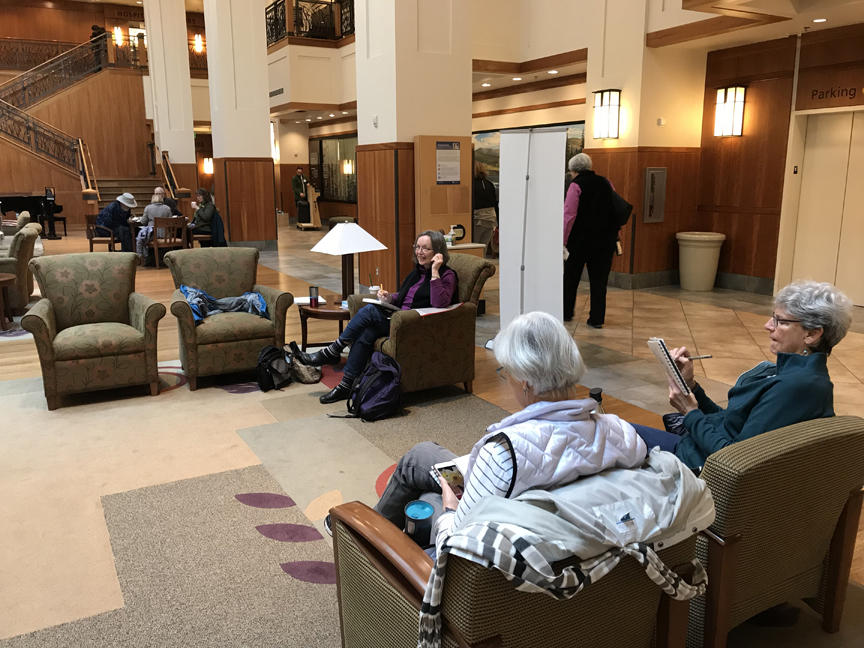 Most of us sketched in the lobby today – so many things to choose!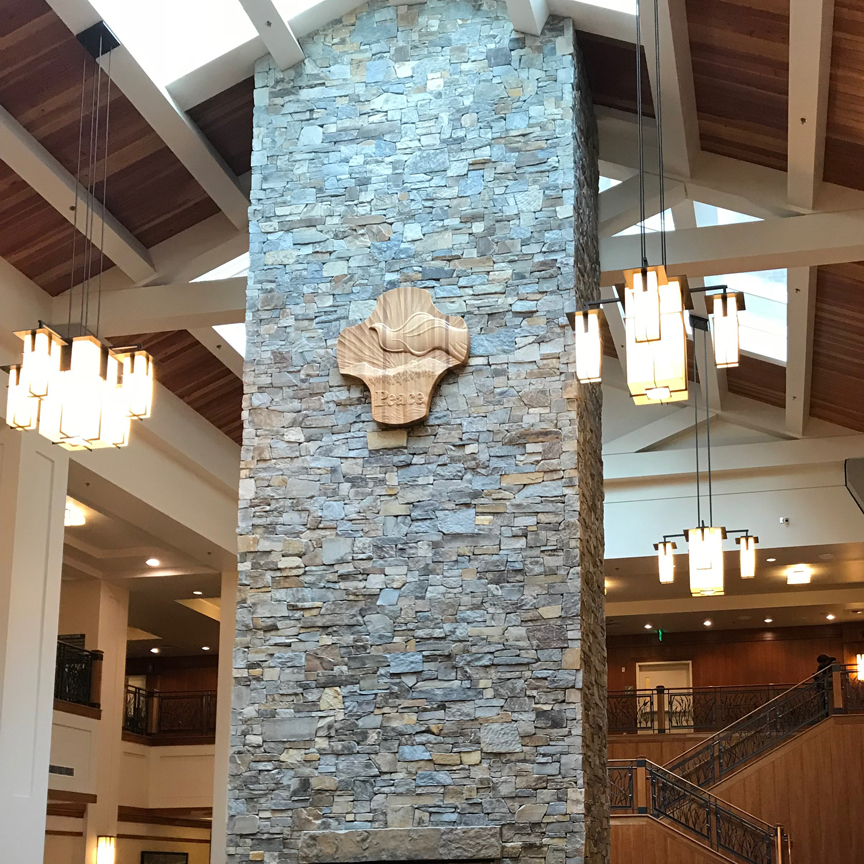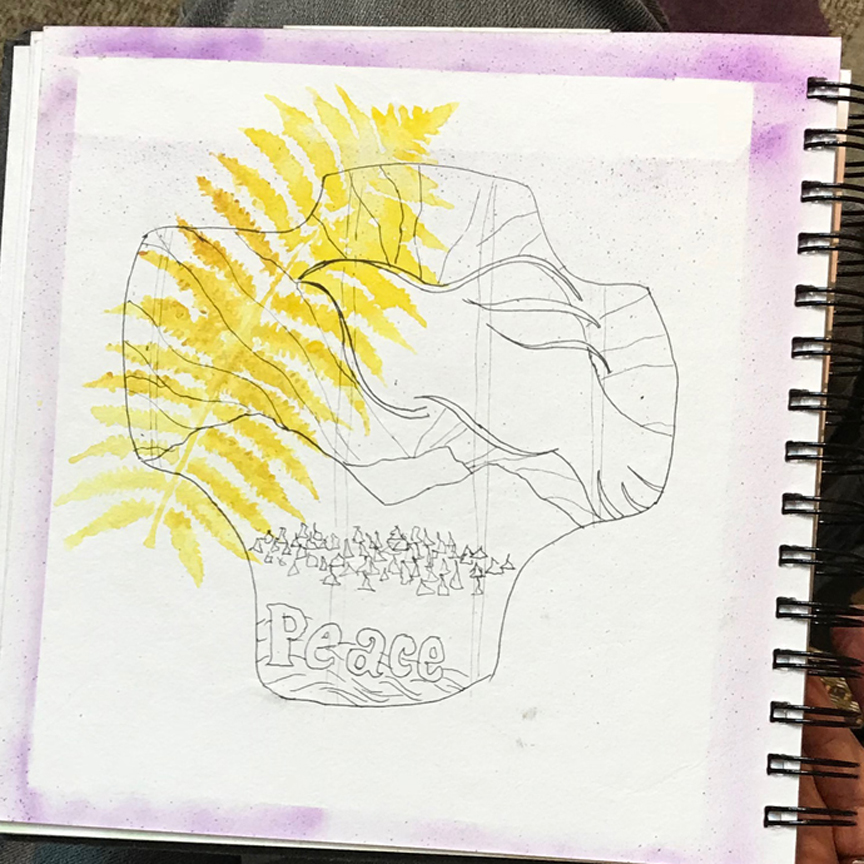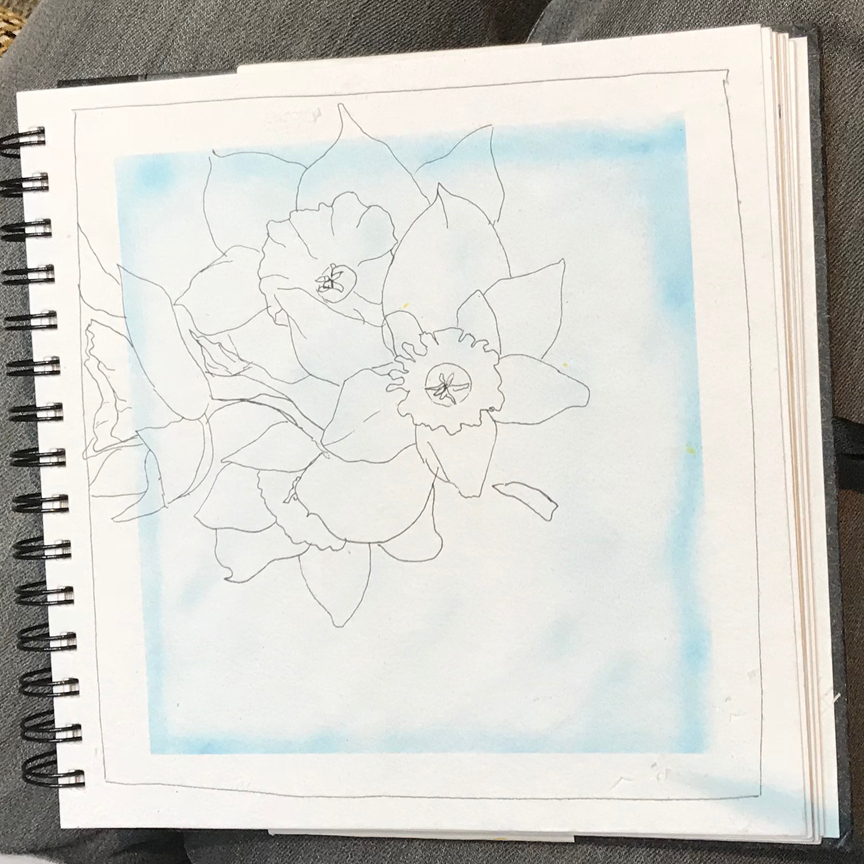 The wooden carving on the rock fireplace caught Katie's eye, then she went on to sketch daffodils on her pre-prepared pages.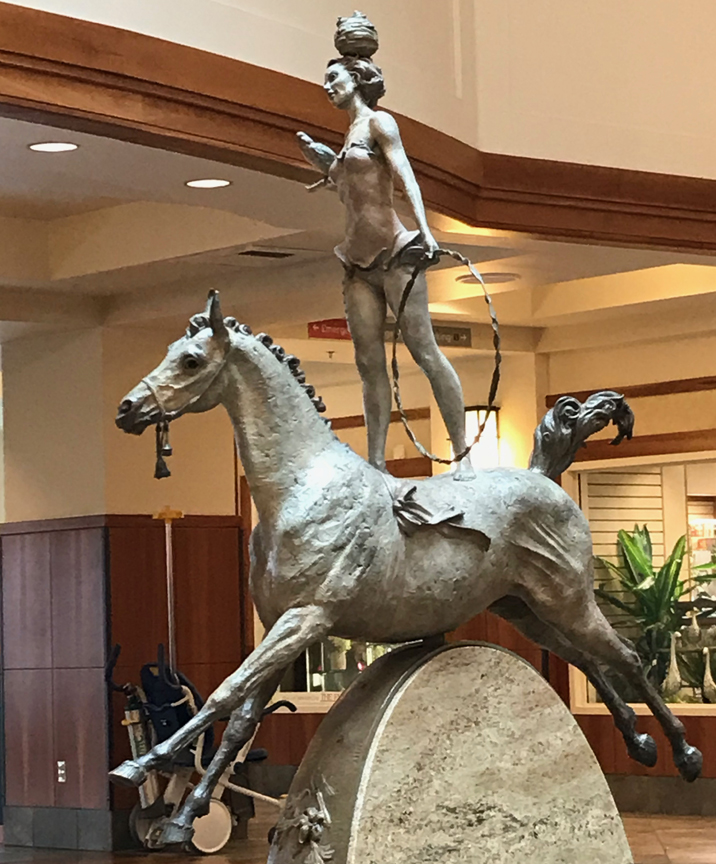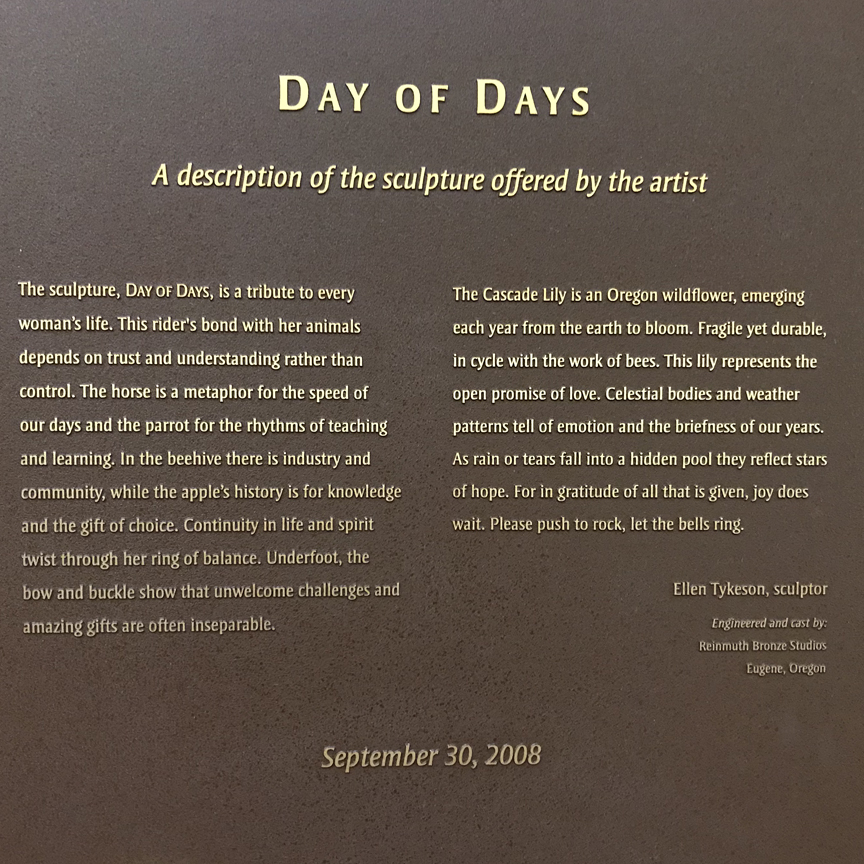 Many of us were fascinated with the sculpture at the entrance of the lobby, called "Day of Days." It even rocks!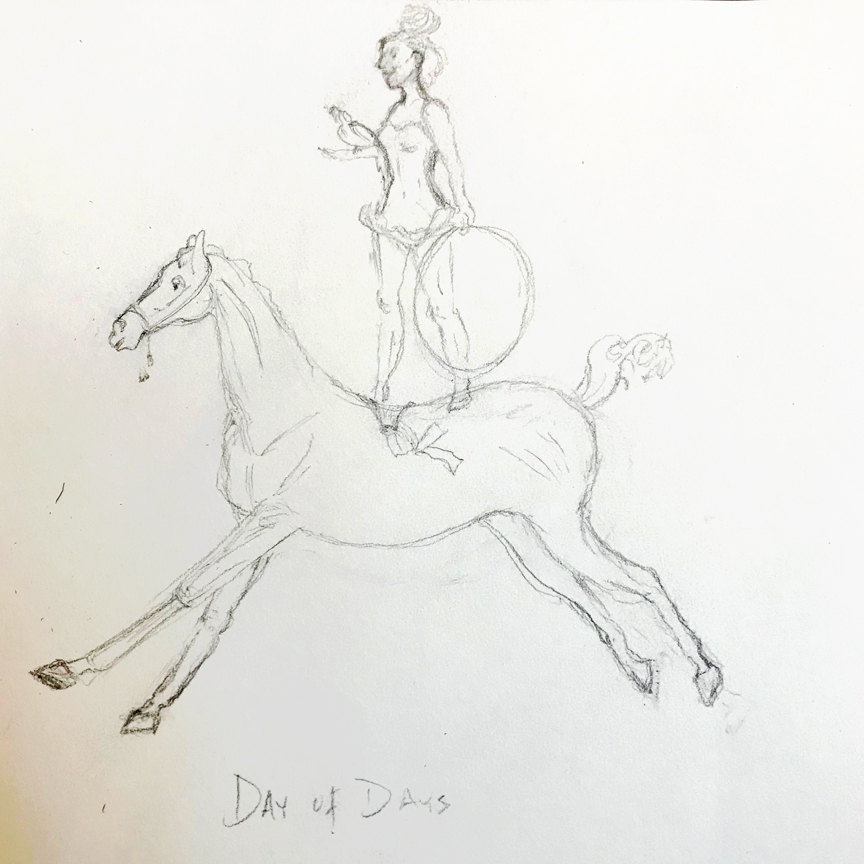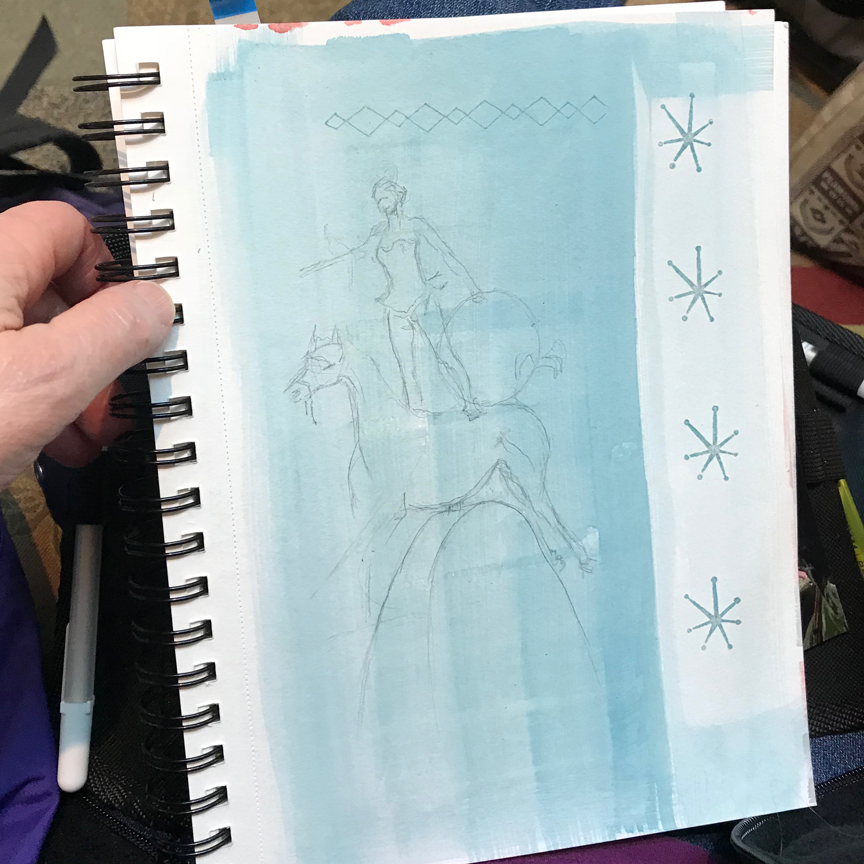 First Jane's sketch, then Marsha's. We all agreed it was so difficult!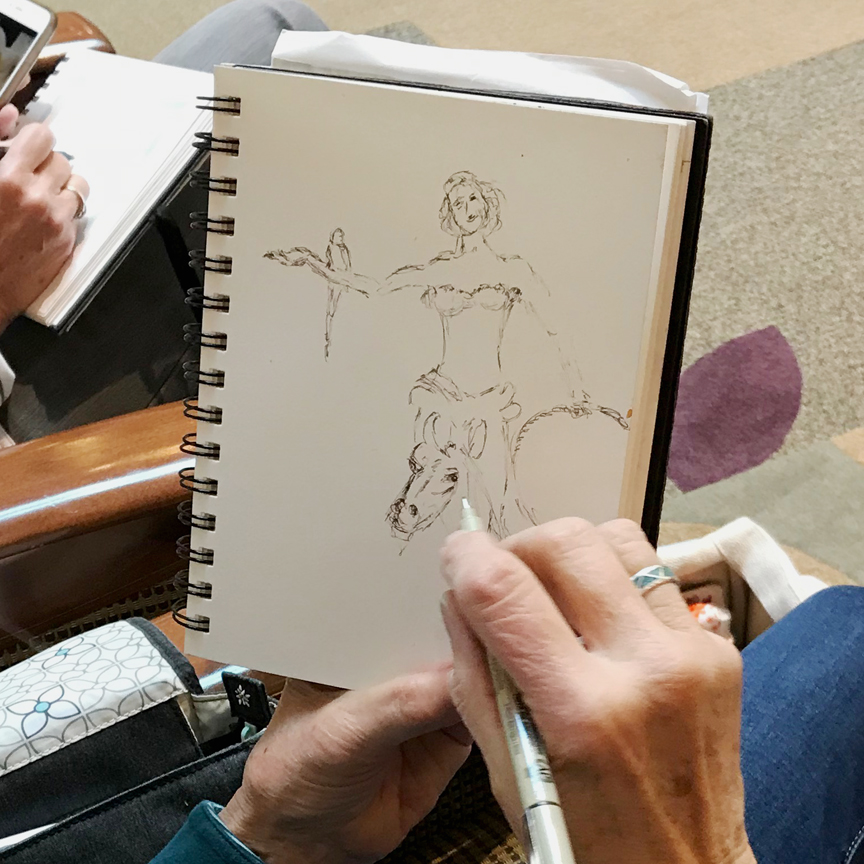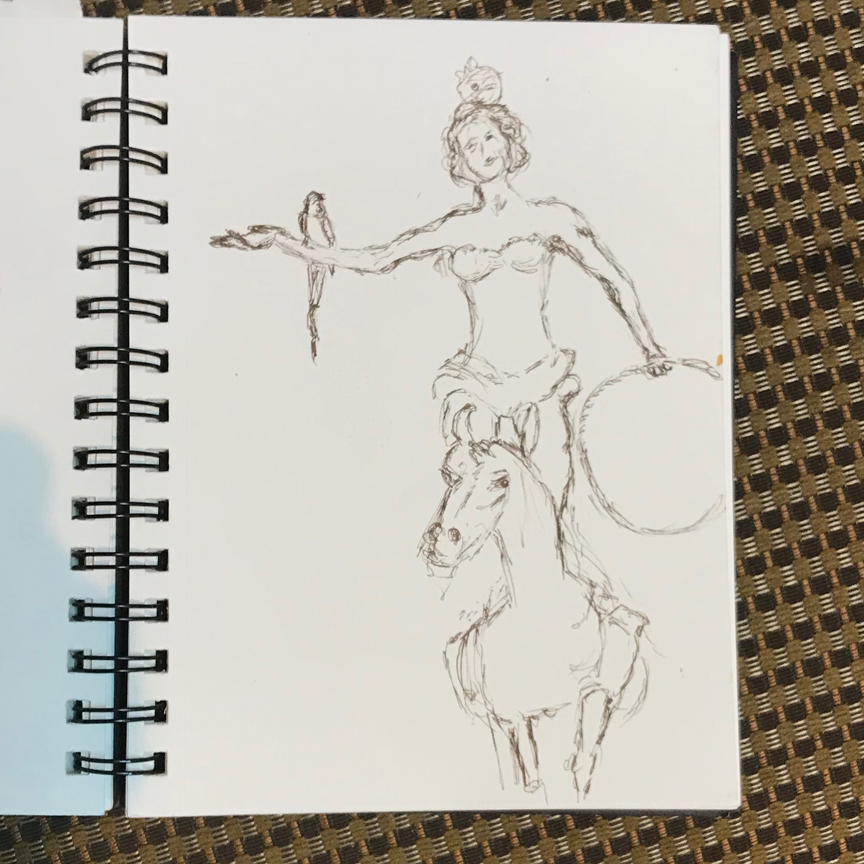 Penny saw it from a slightly different angle – oh! that's a parrot on her arm! And a beehive on her head!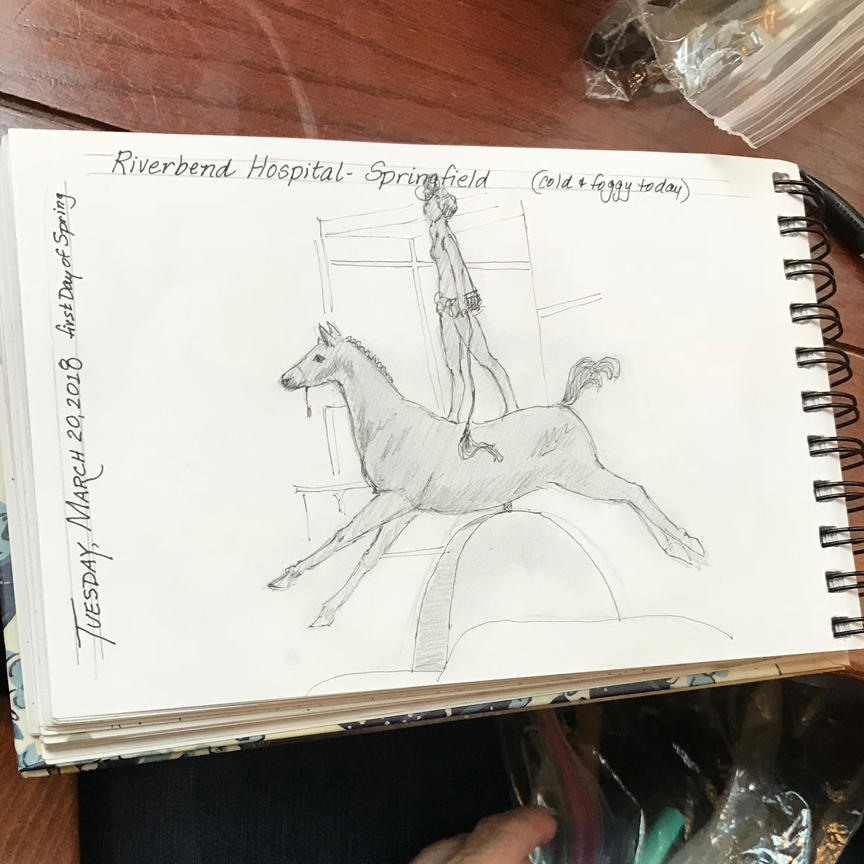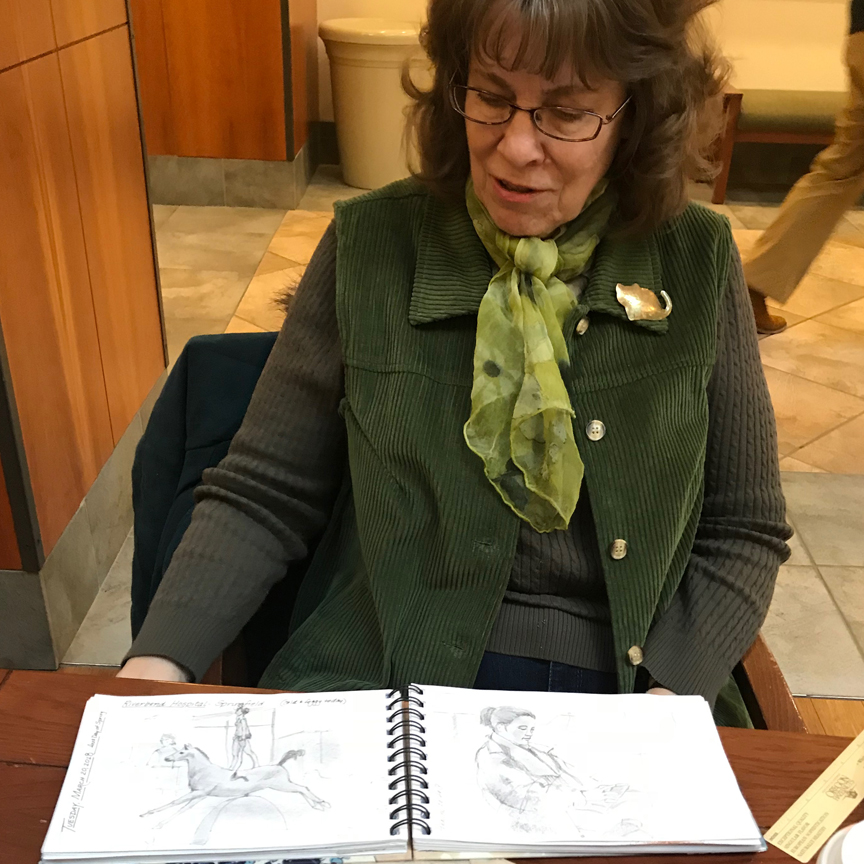 Bev sketched it from across the room (!), then did a people sketch.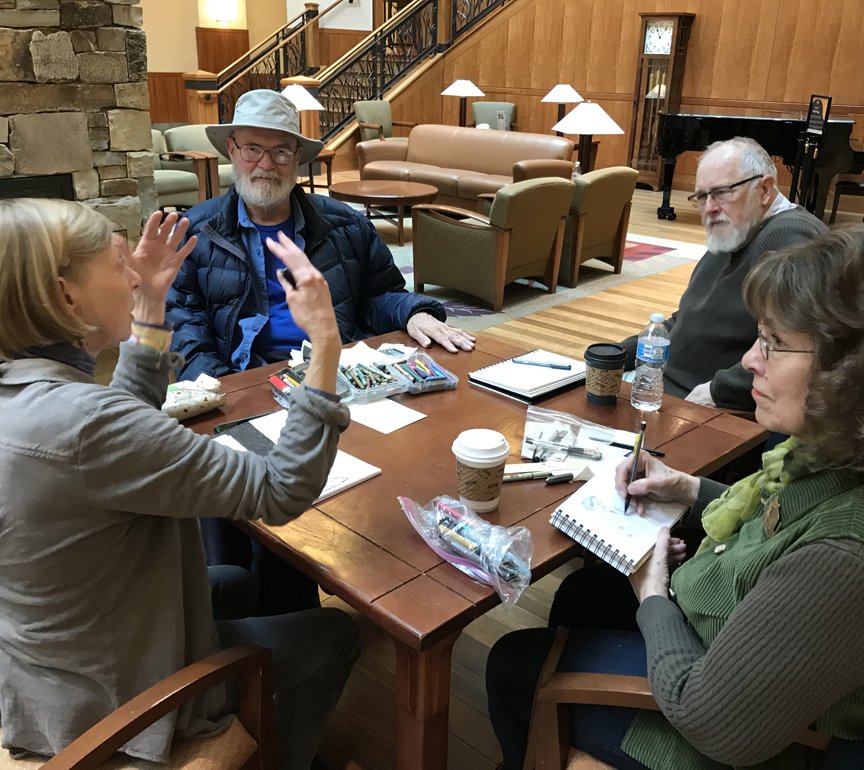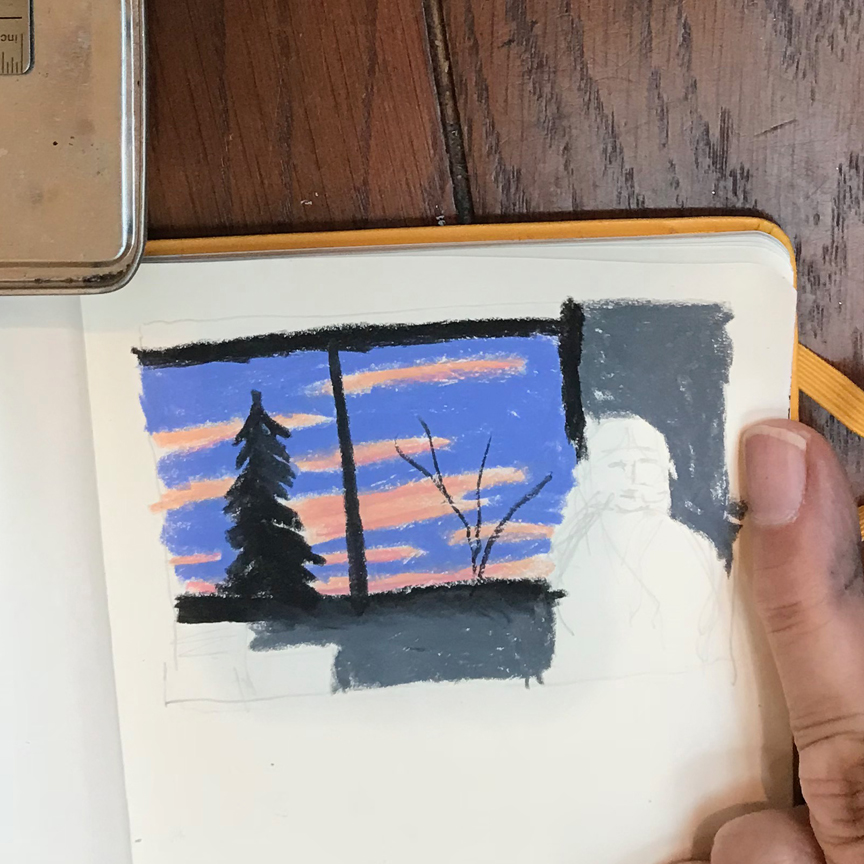 Meanwhile at the table…   Here's Erik's sunset sketch from memory.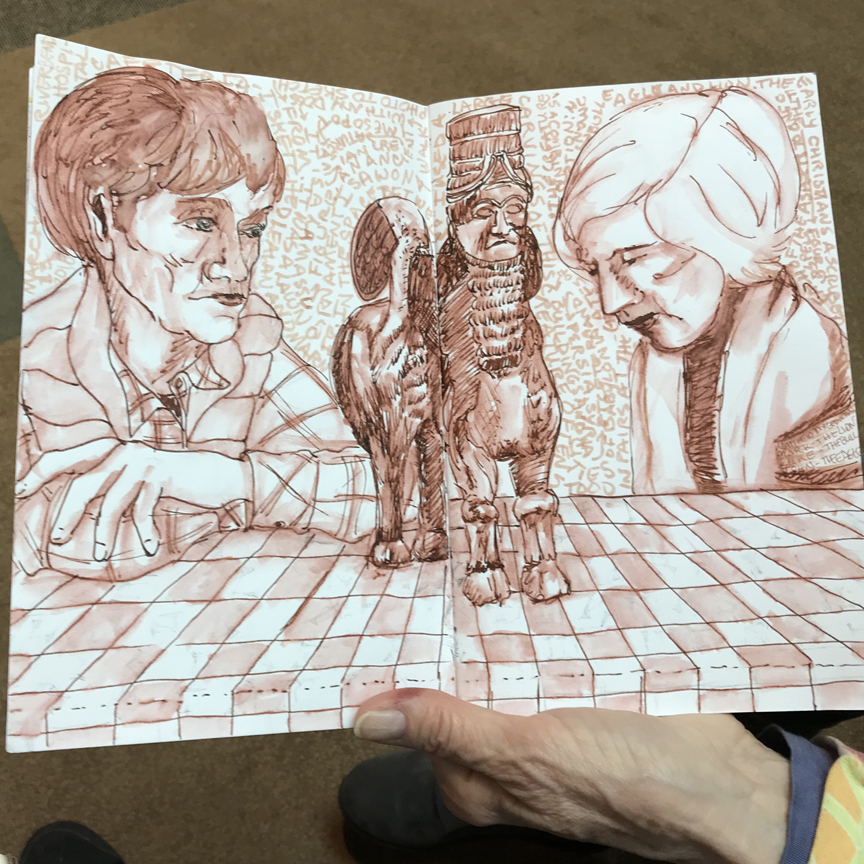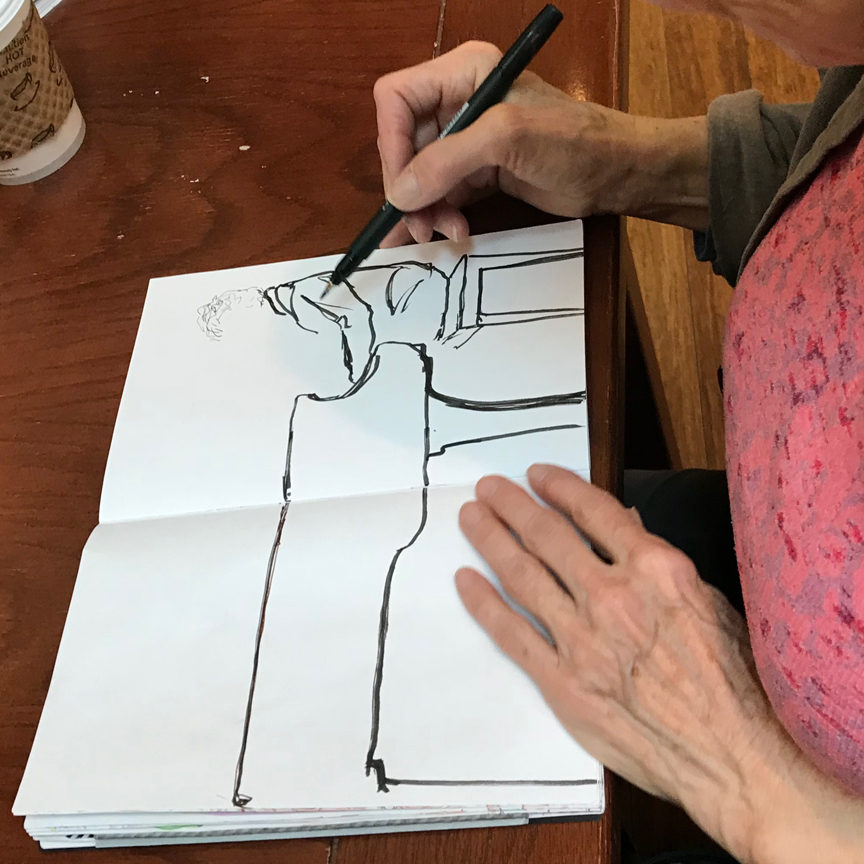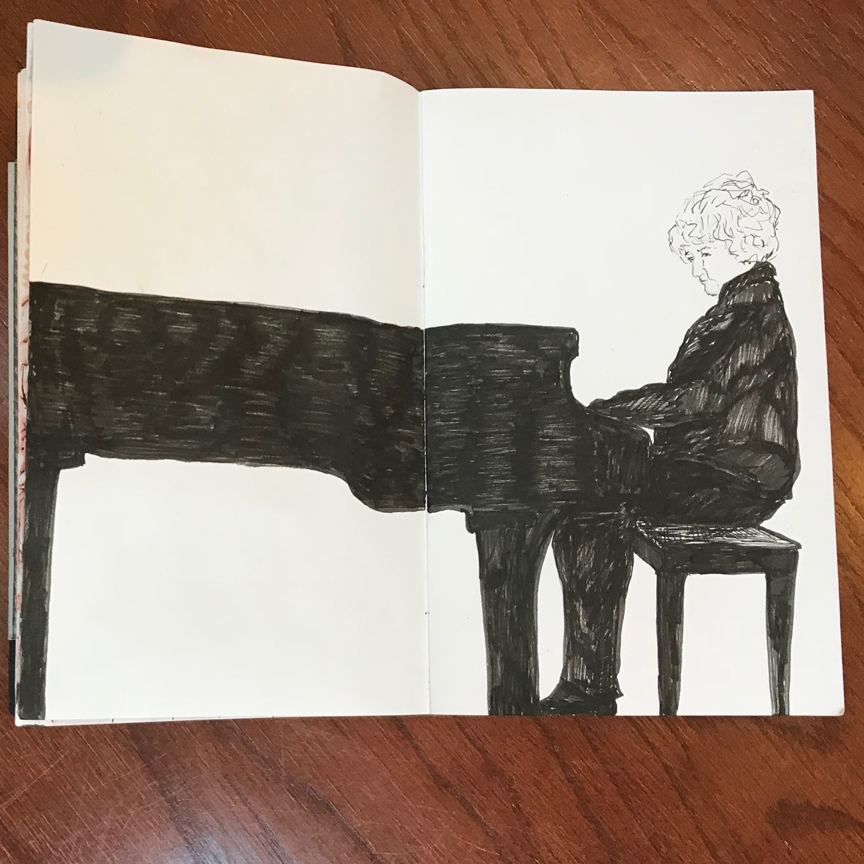 Barb Sh showed her finished sketch started last time, then…what… Oh! It's the lady at the grand piano beyond their table!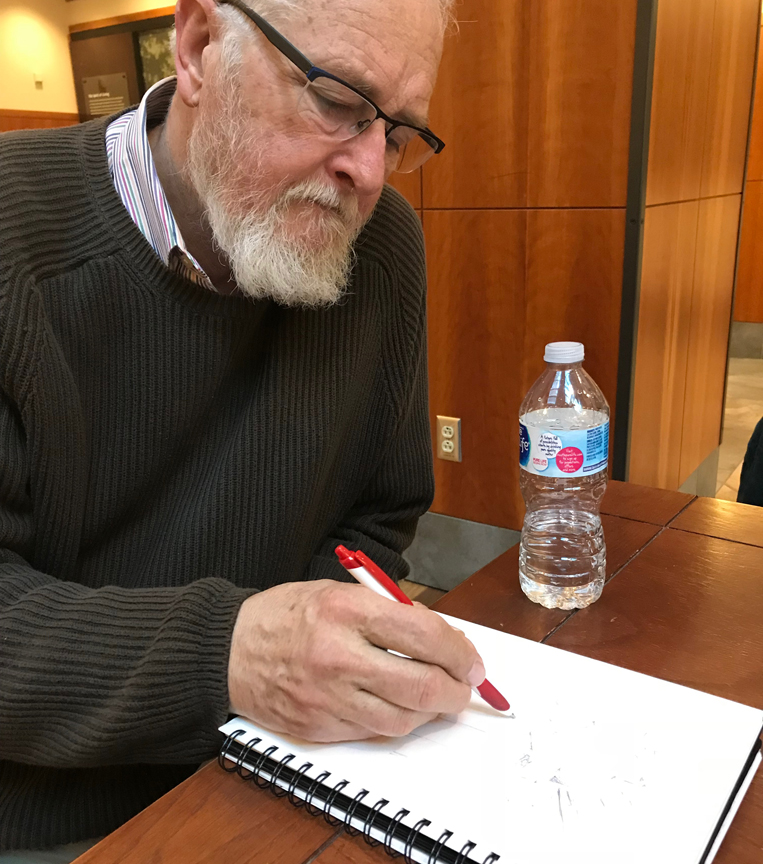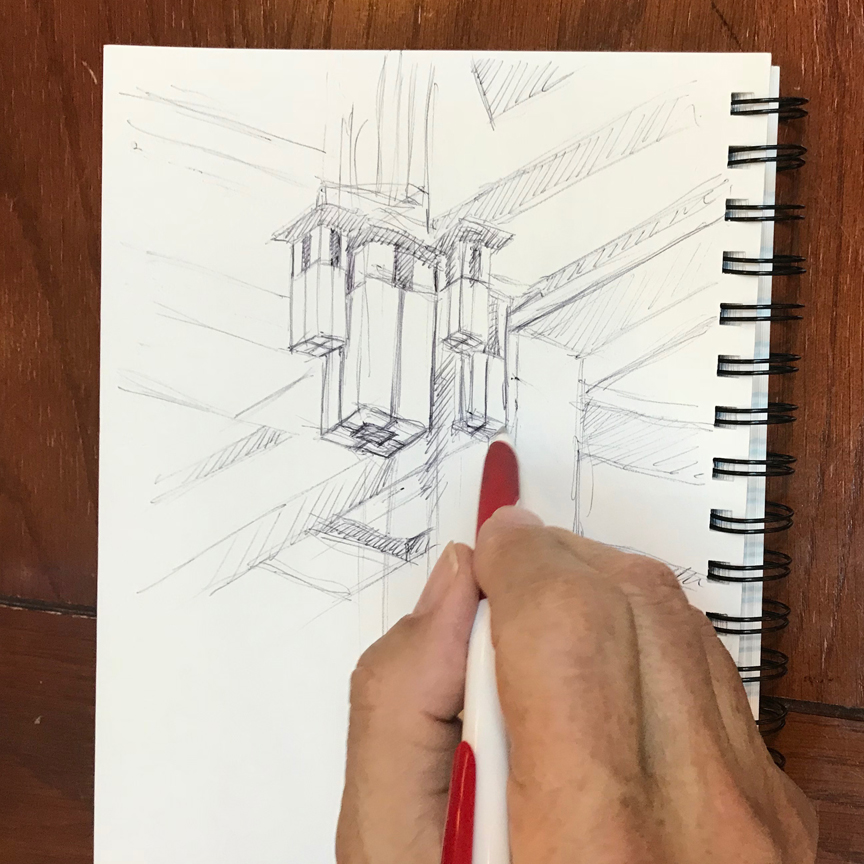 Ken took his time to get started, then chose the hanging lamp structures – WOW!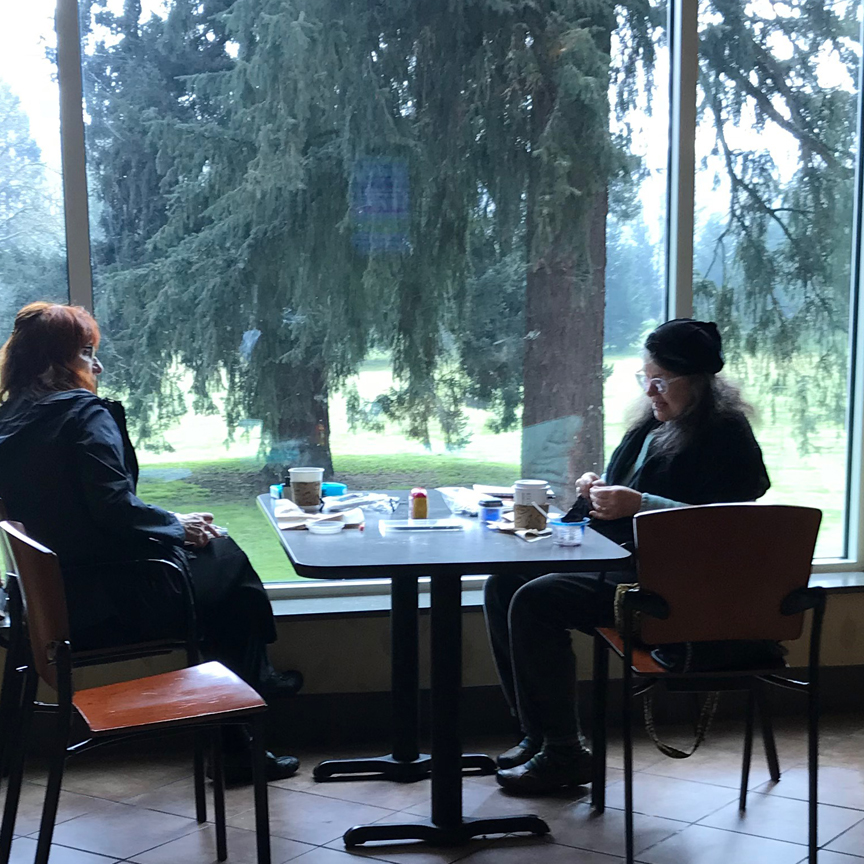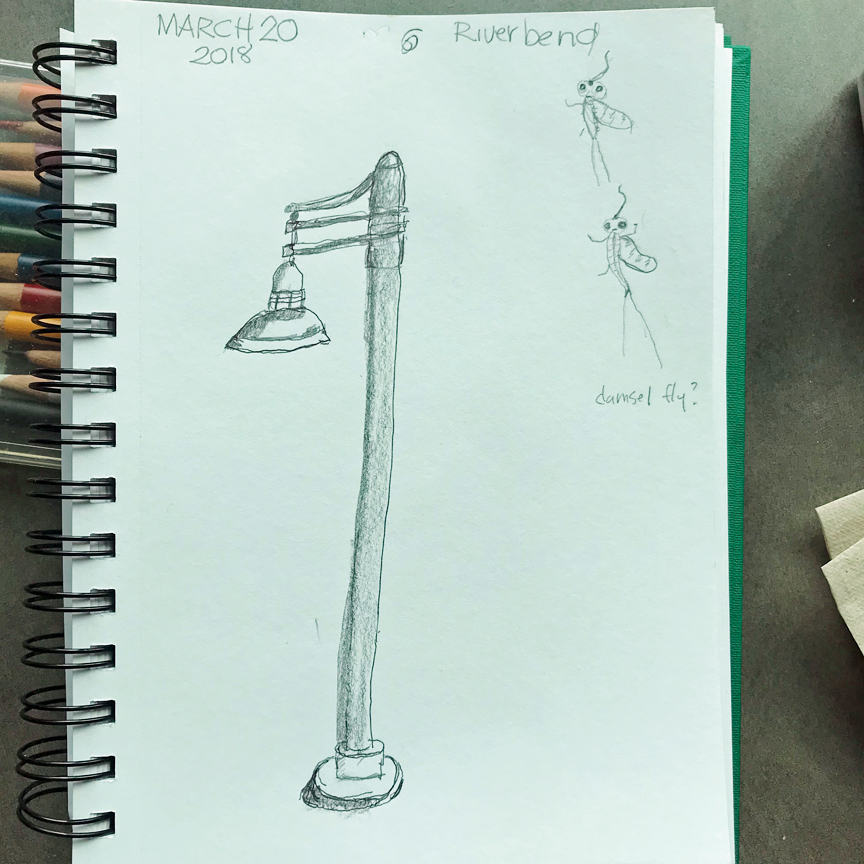 Laura and her friend were sketching upstairs in the cafeteria. Laura didn't think much of her lamp, but she really liked her darling damsel flies! Looks like a story is brewing here…