Apr. 17, 2018 – Barnes & Noble Bookstore, Eugene, OR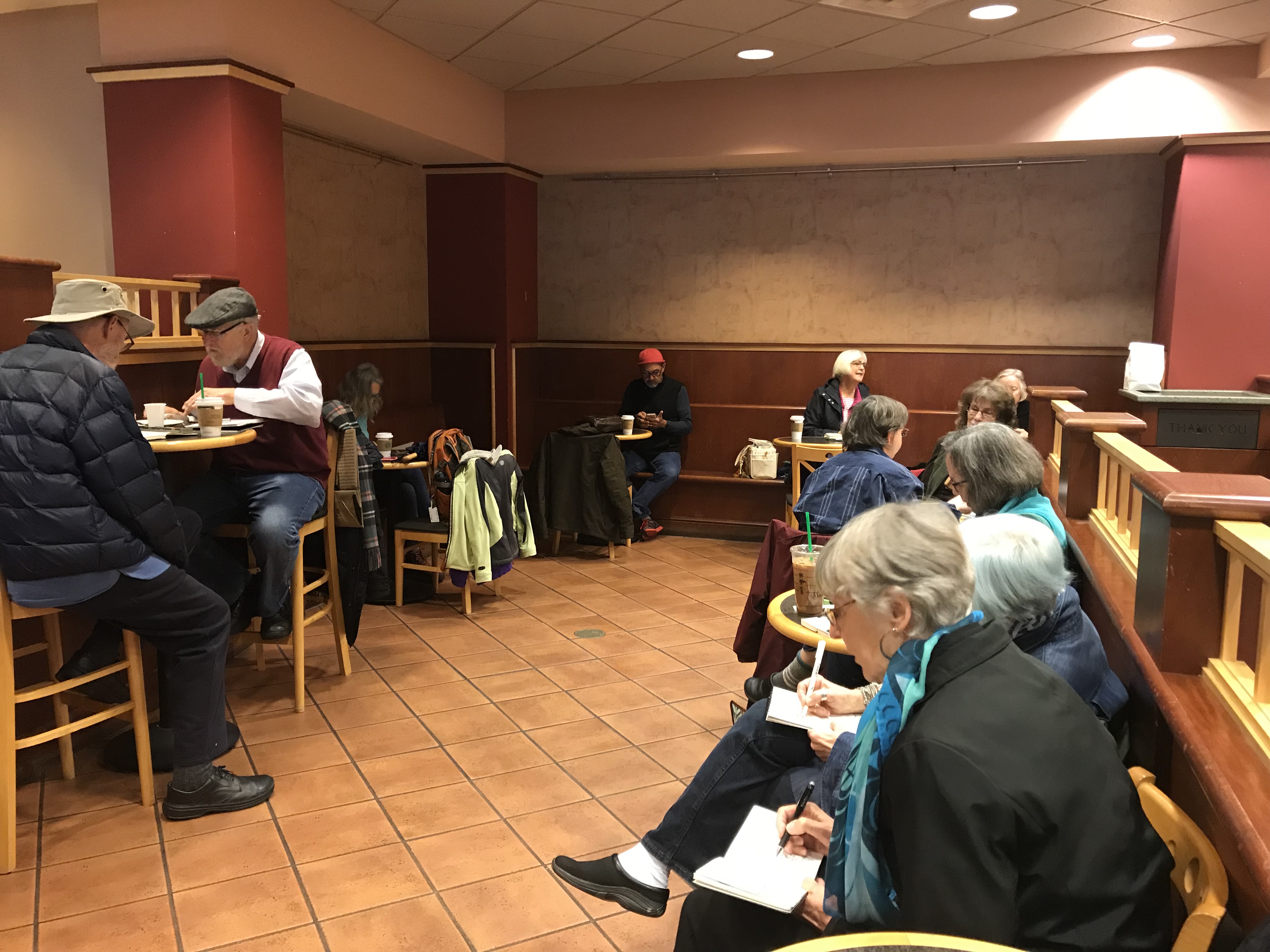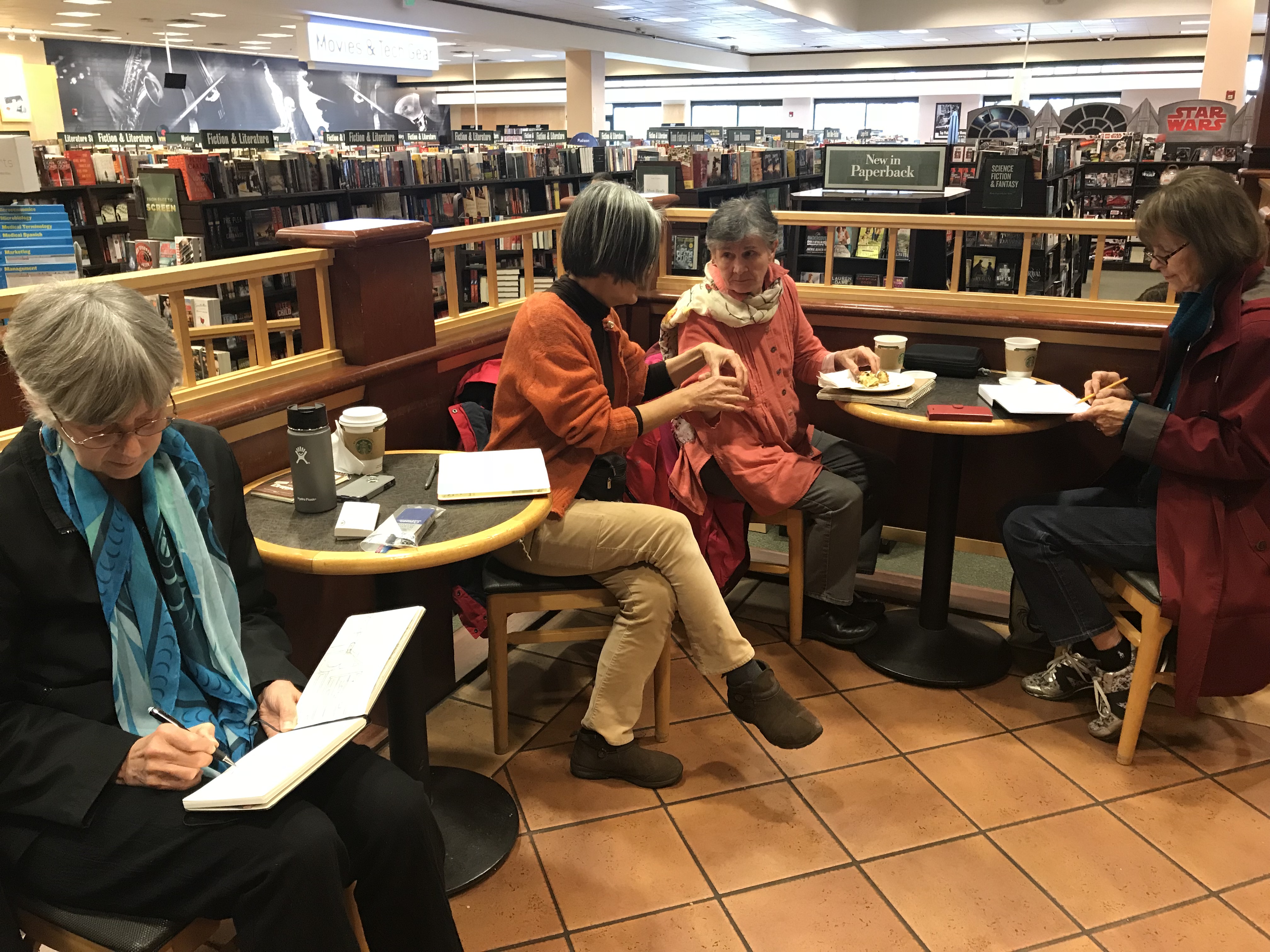 Most of us took over a whole section of the cafe – ah, coffee!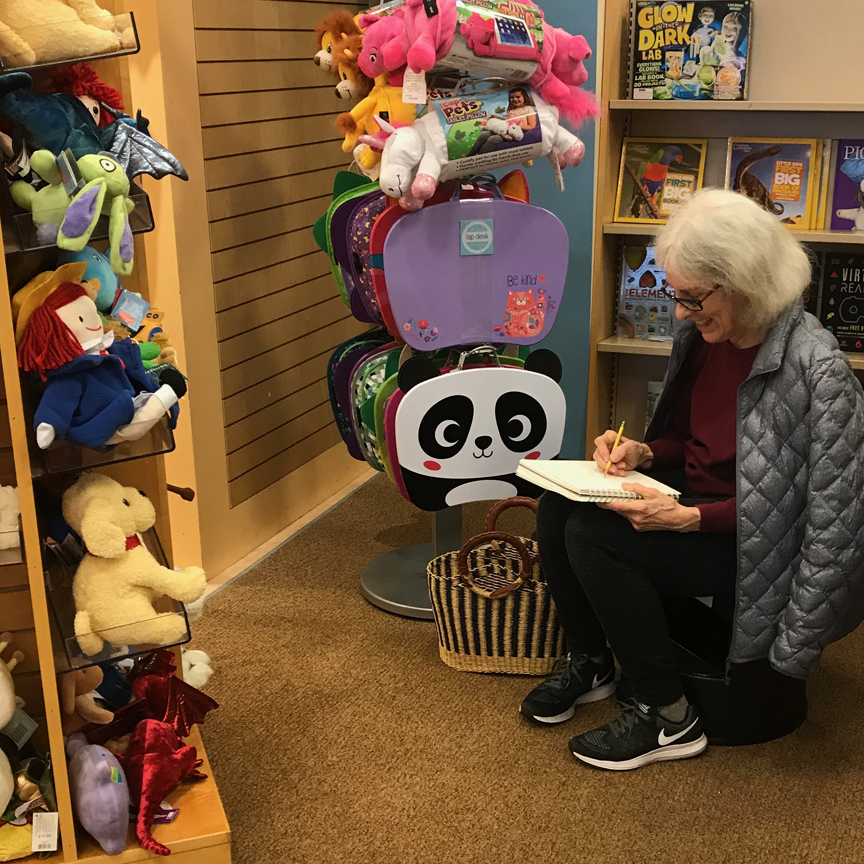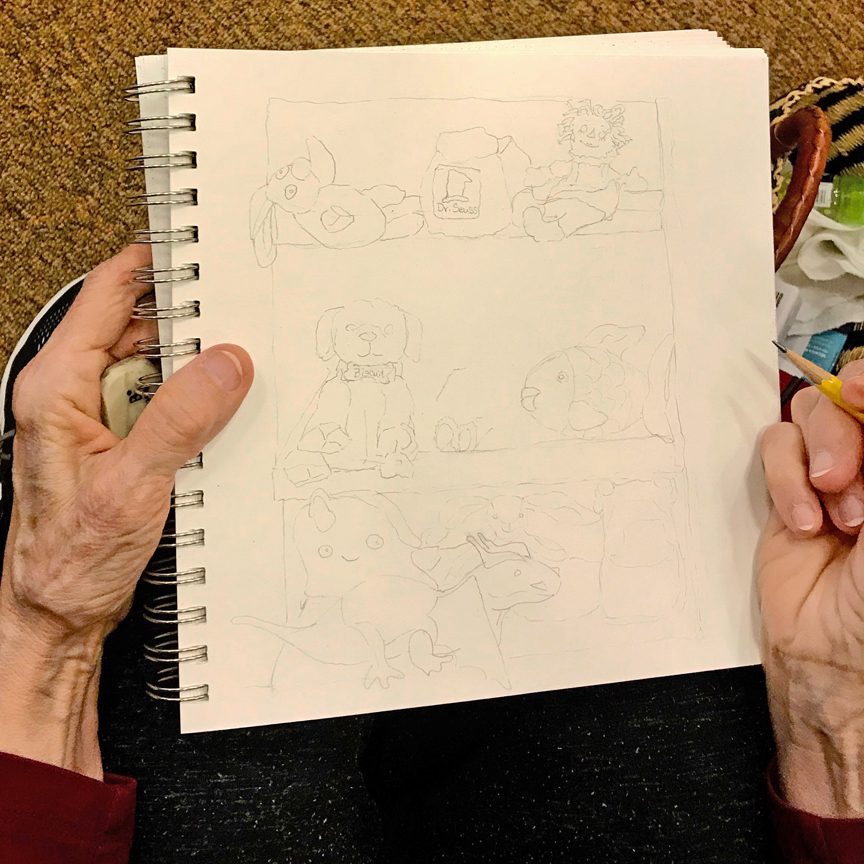 But here's Barb So tucked away in the Children's Section – cute!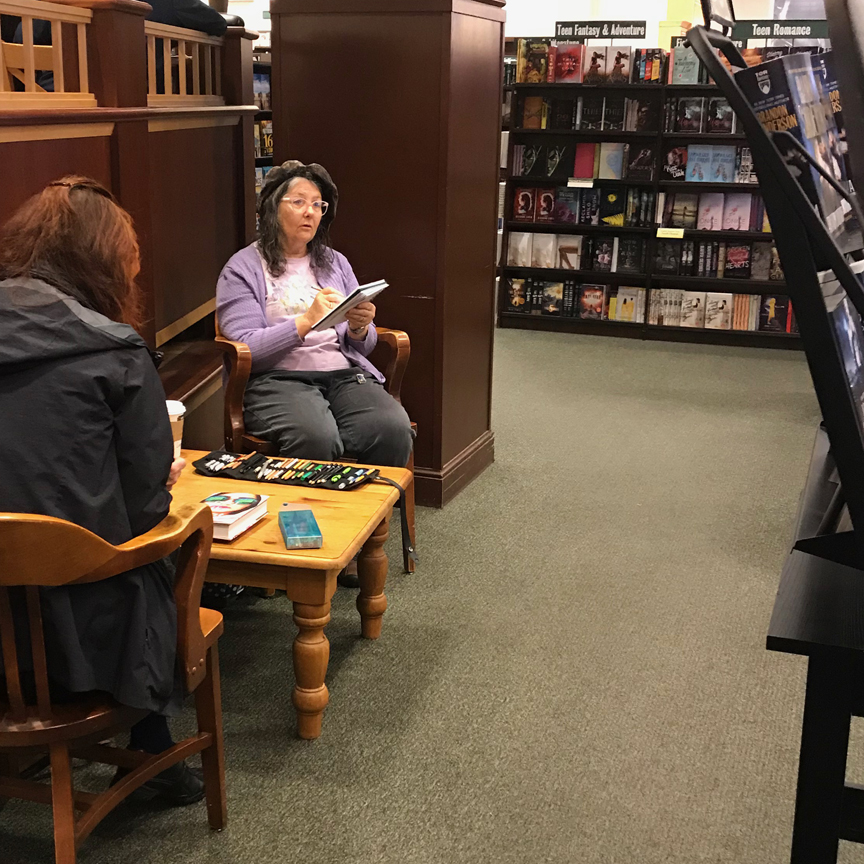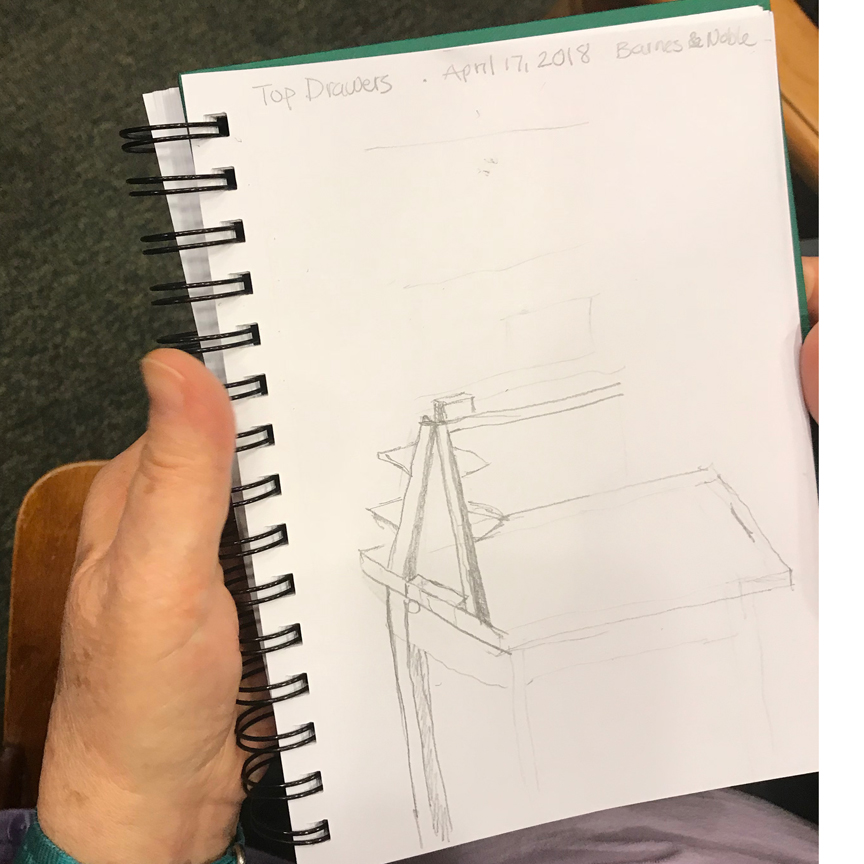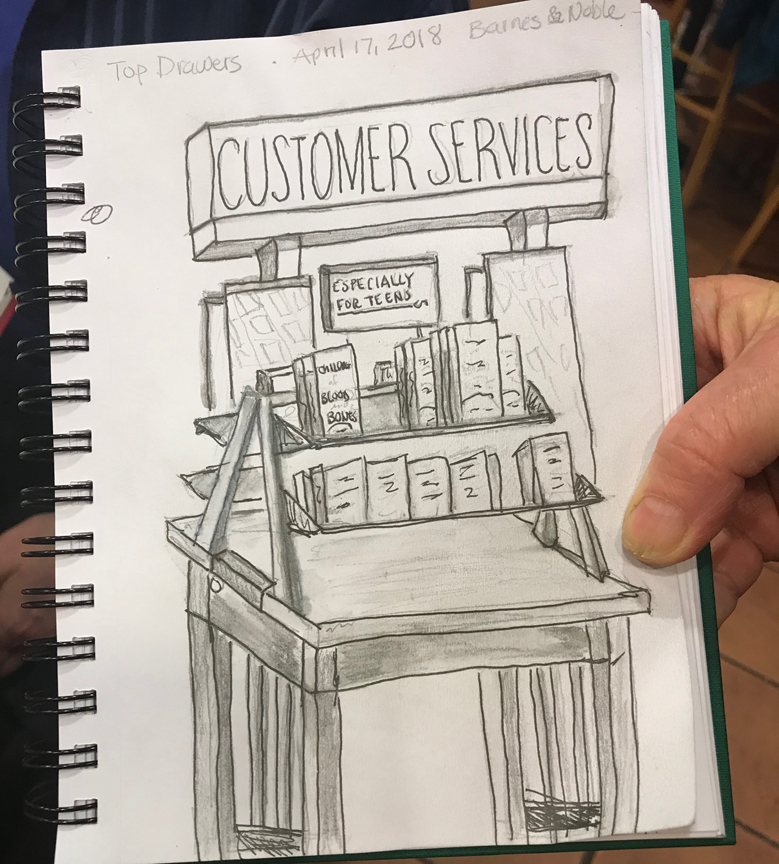 And Laura was on the main floor focusing on the display across from her. She moved somethings in the sketch to get the essence of it.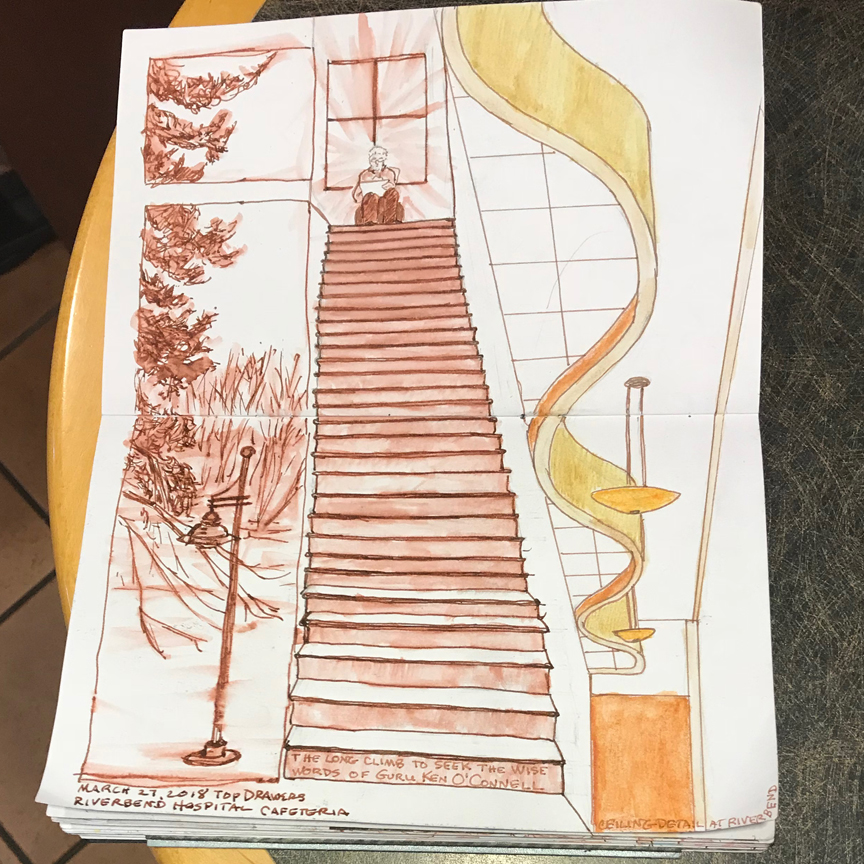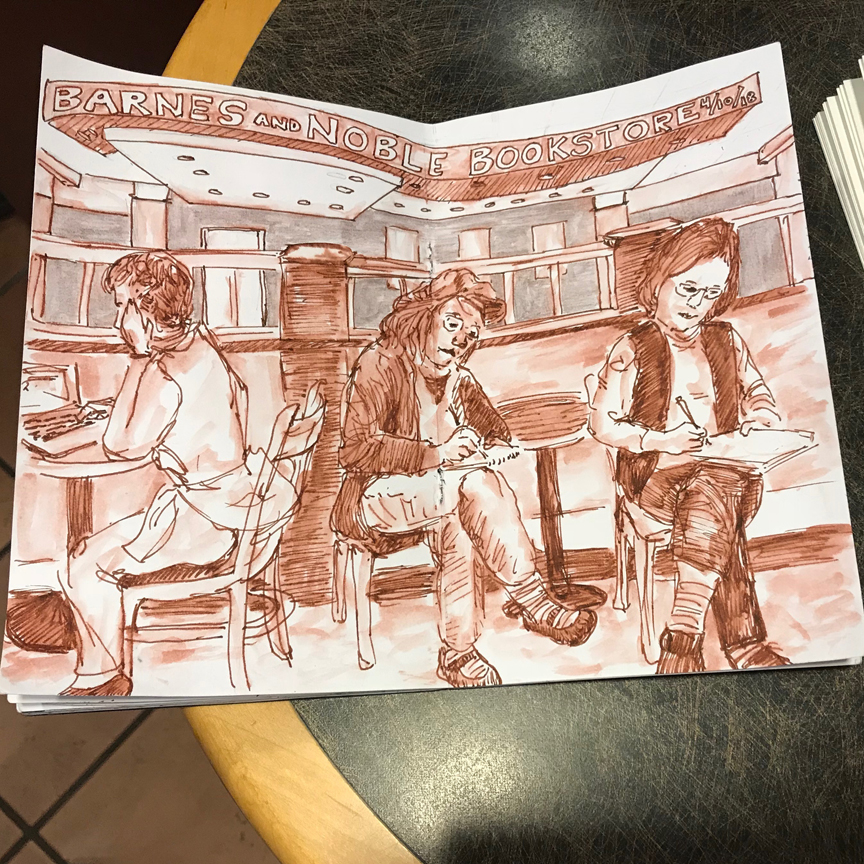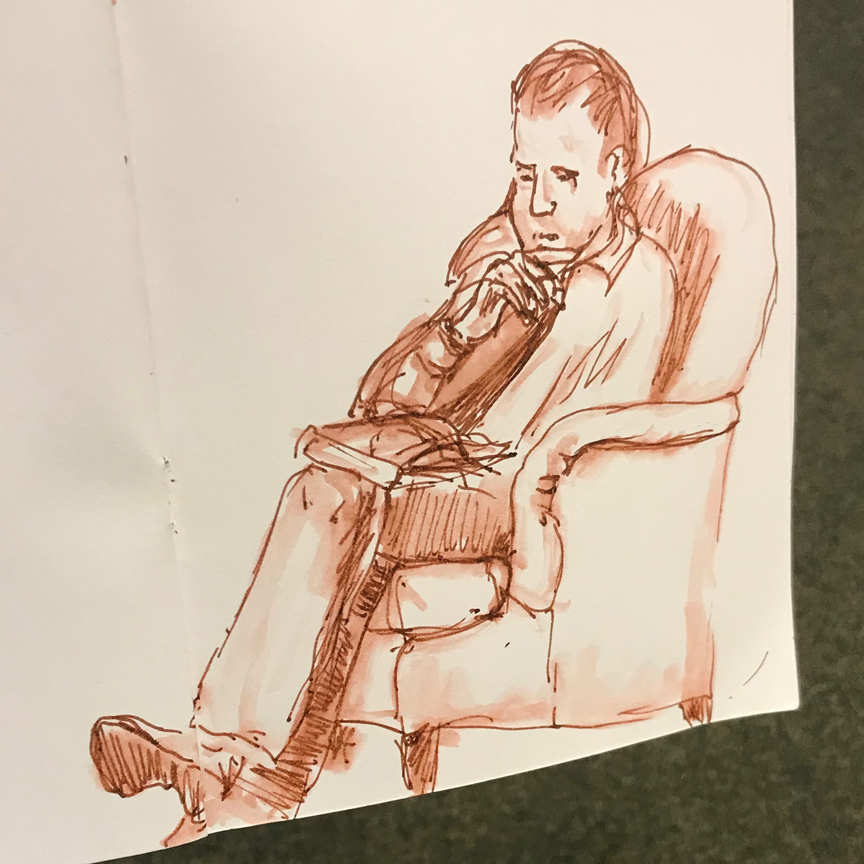 Back in the cafe Barb Sh shared her finished work from weeks past, then set out to sketch a bookstore patron nearby.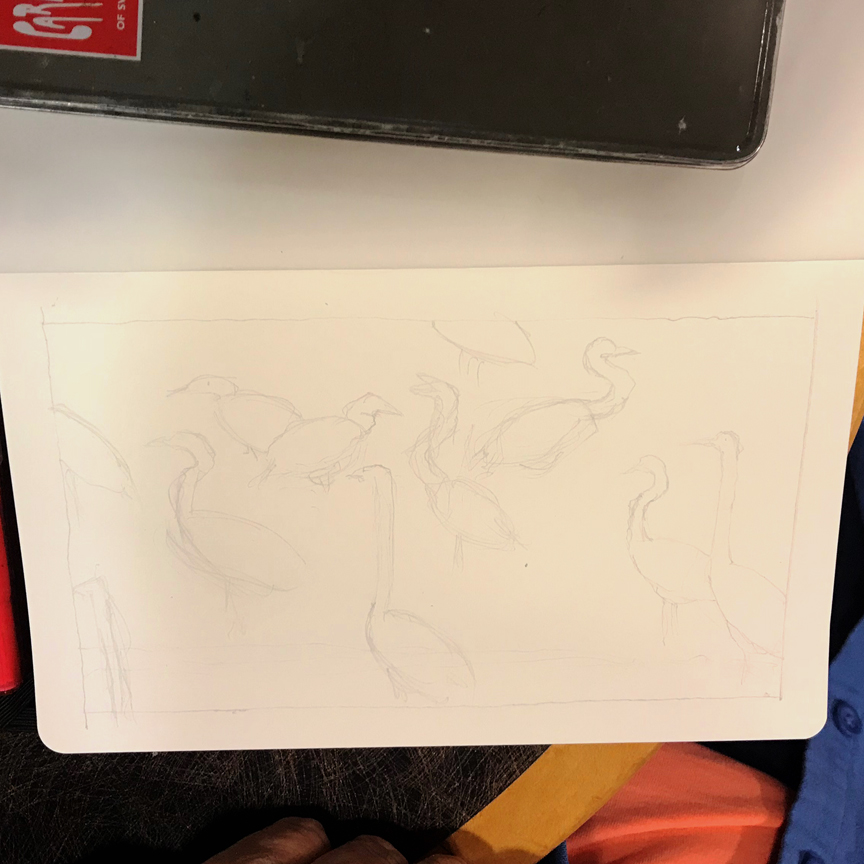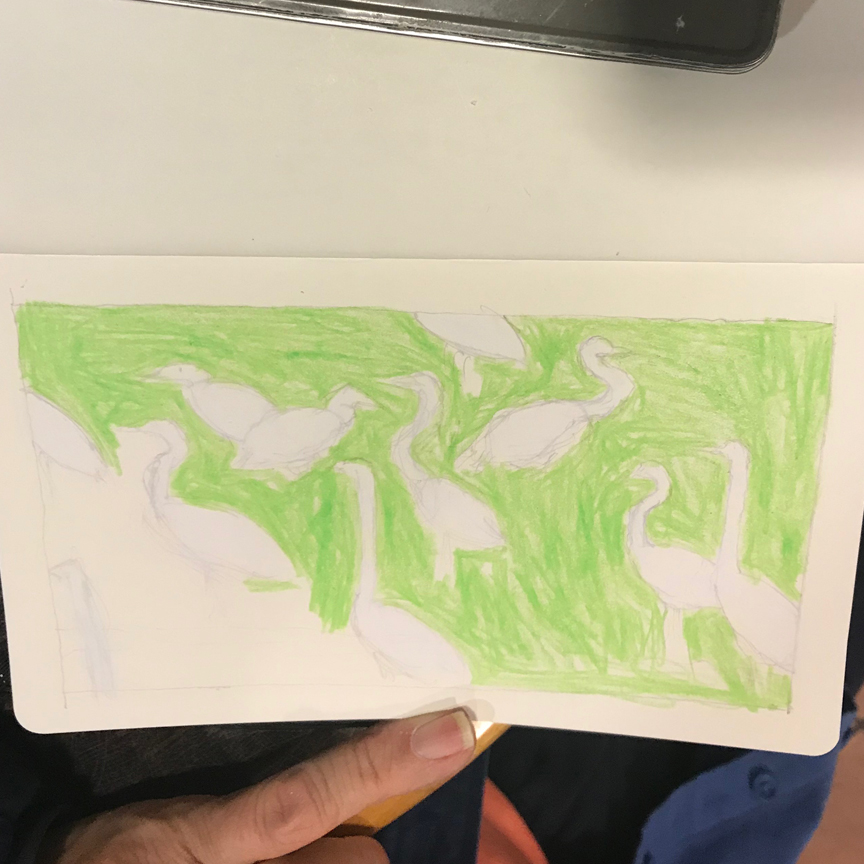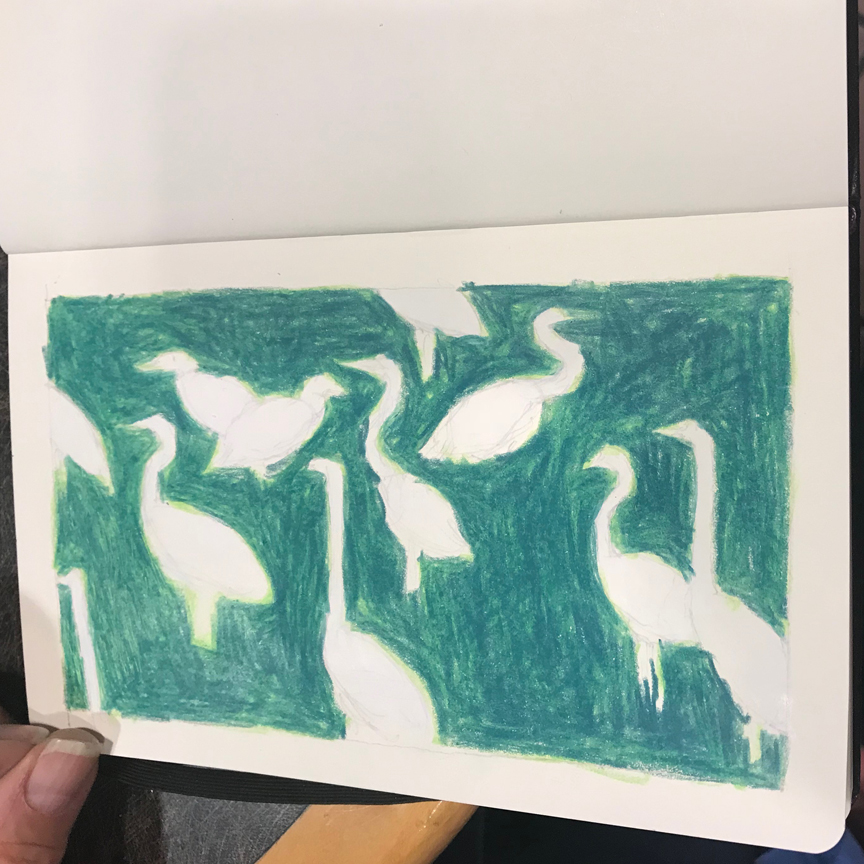 Here's a look at Erik's sketching from the mind, a layering process from pencil sketch to top layer. Check back for the finished work!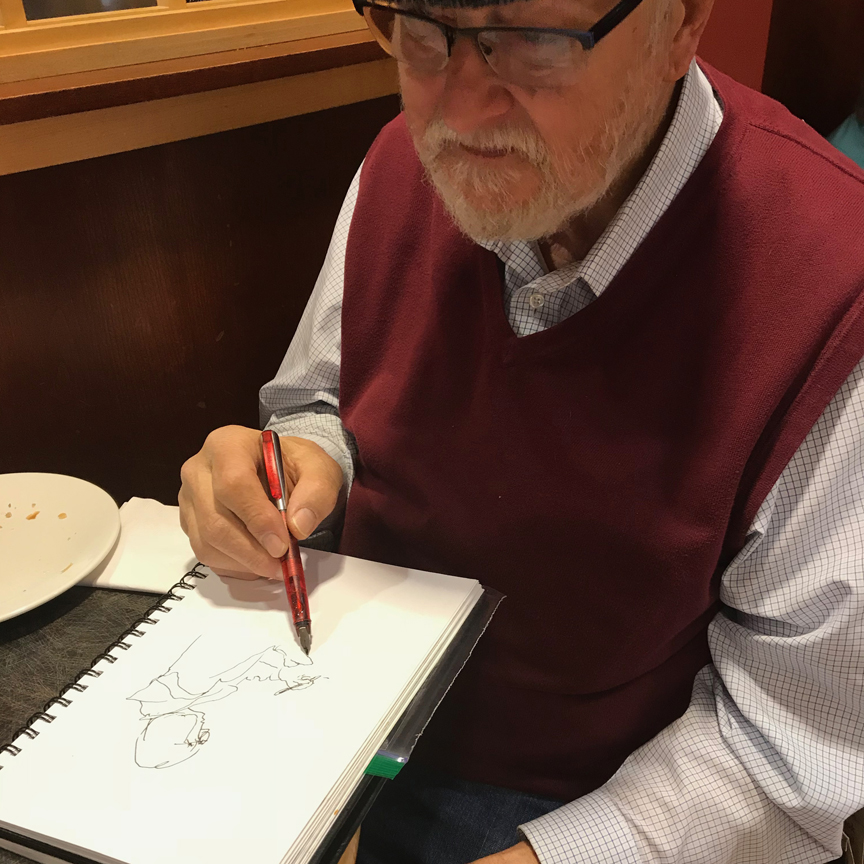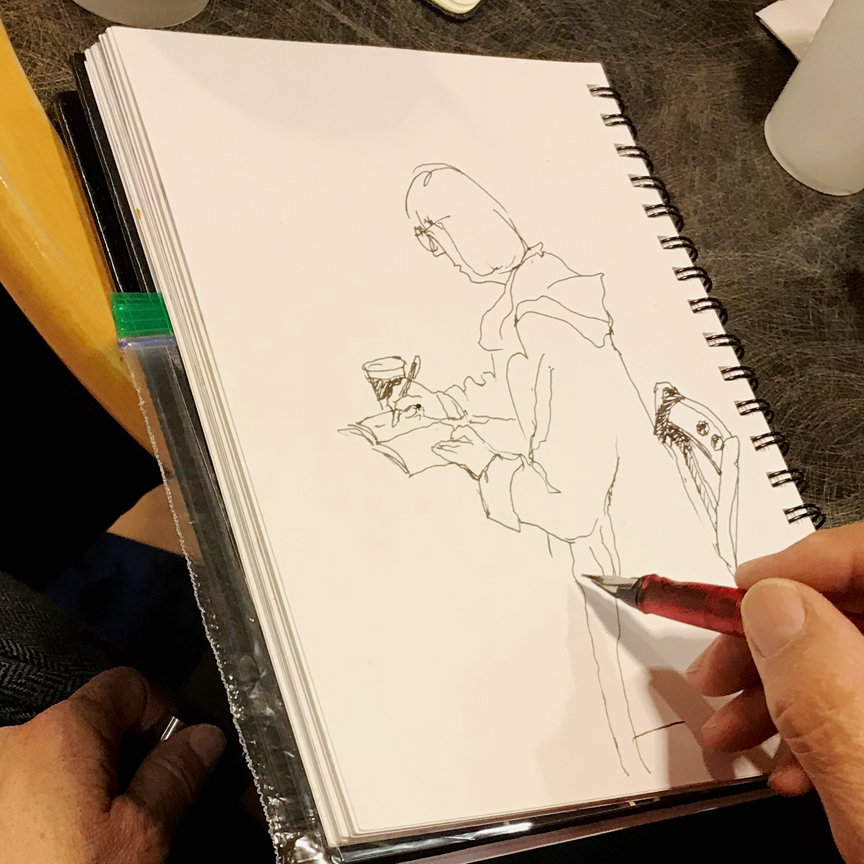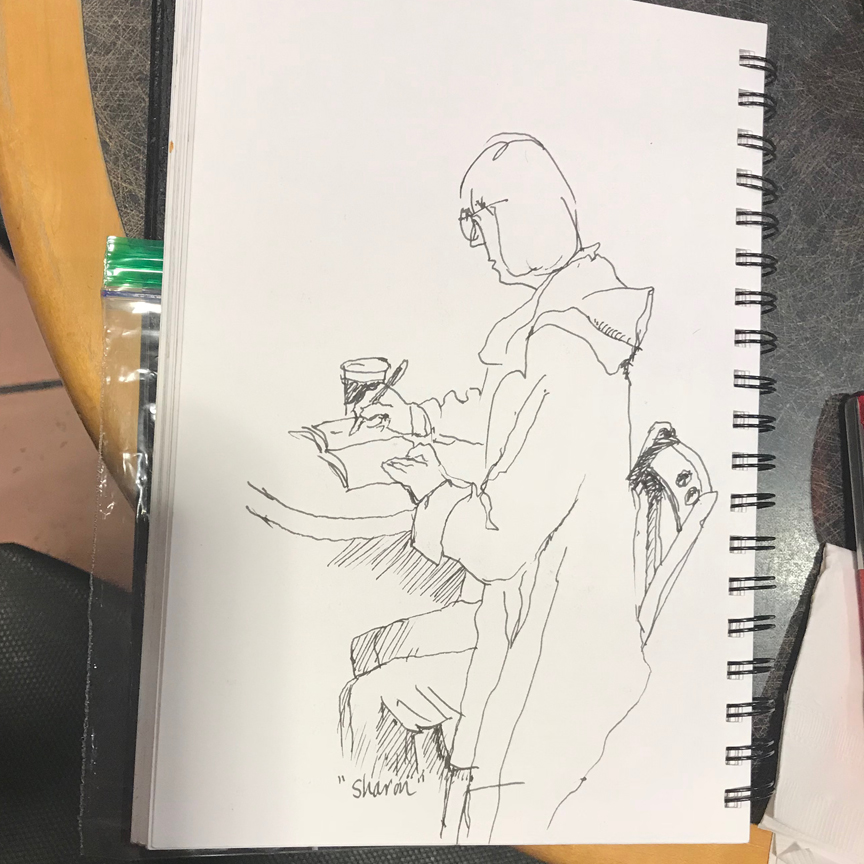 Ken had a great view of Sharon who was sketching in the corner across from him. Lovely sketch!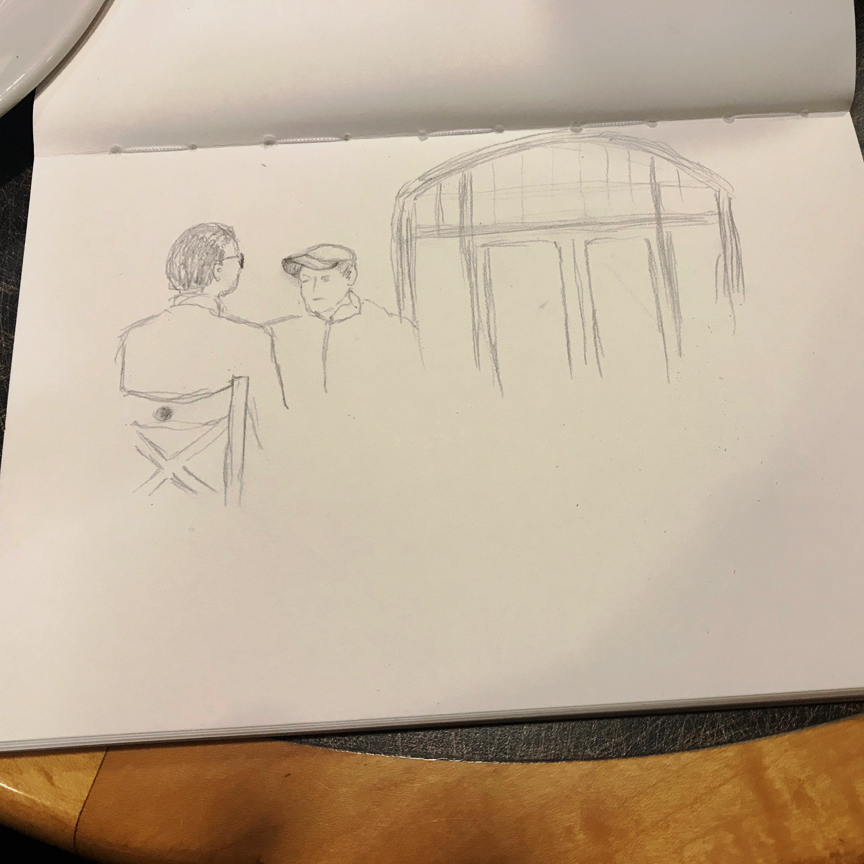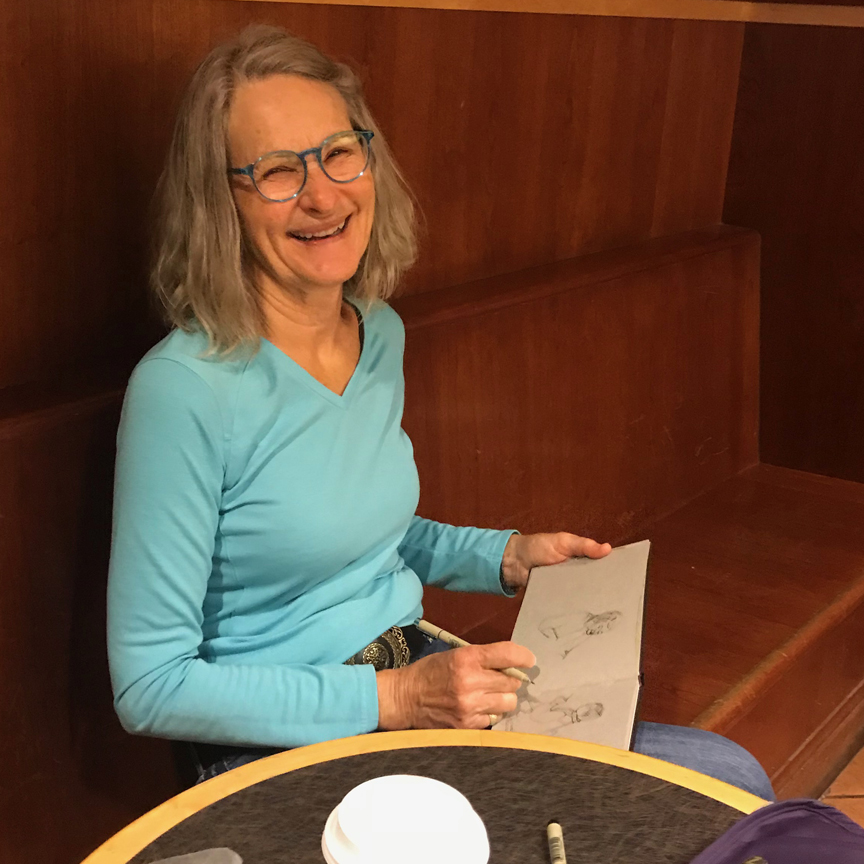 Jane was grateful for Ken's "permission" to sketch people in pencil (she avoids noses), and Sandy permitted a photo of her sketching.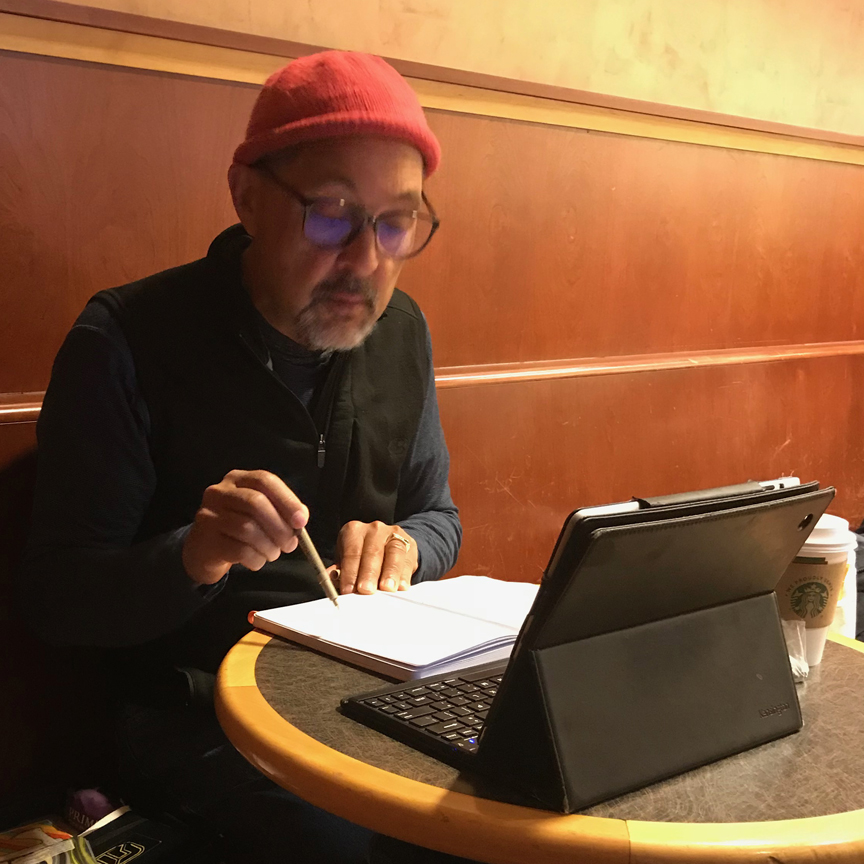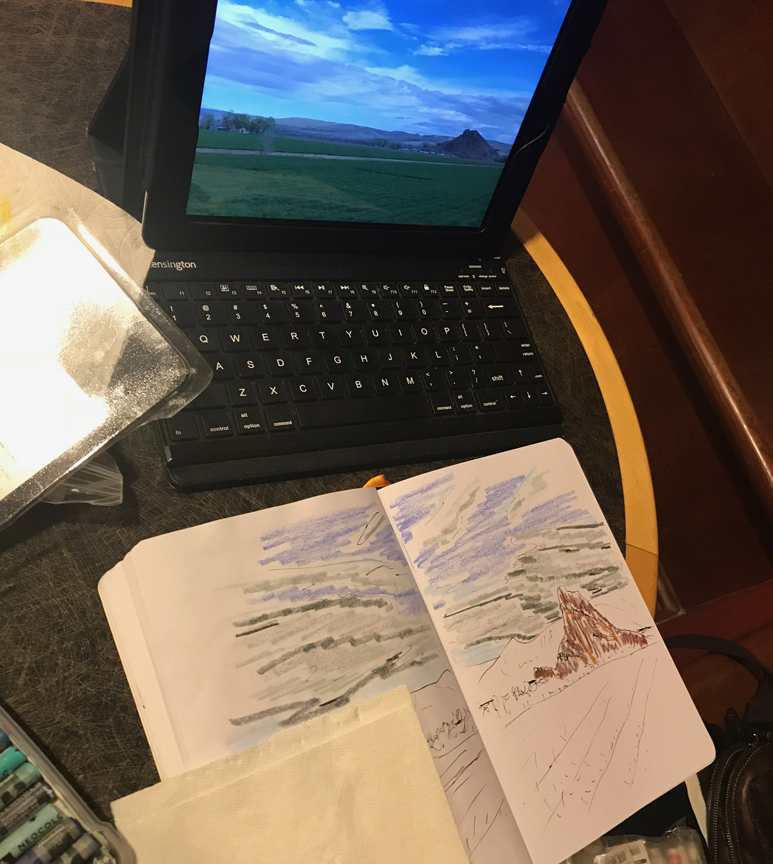 Hugh was back in a dark corner, but he made the best of it, sketching from his travel photos. This is going to be quite dynamic.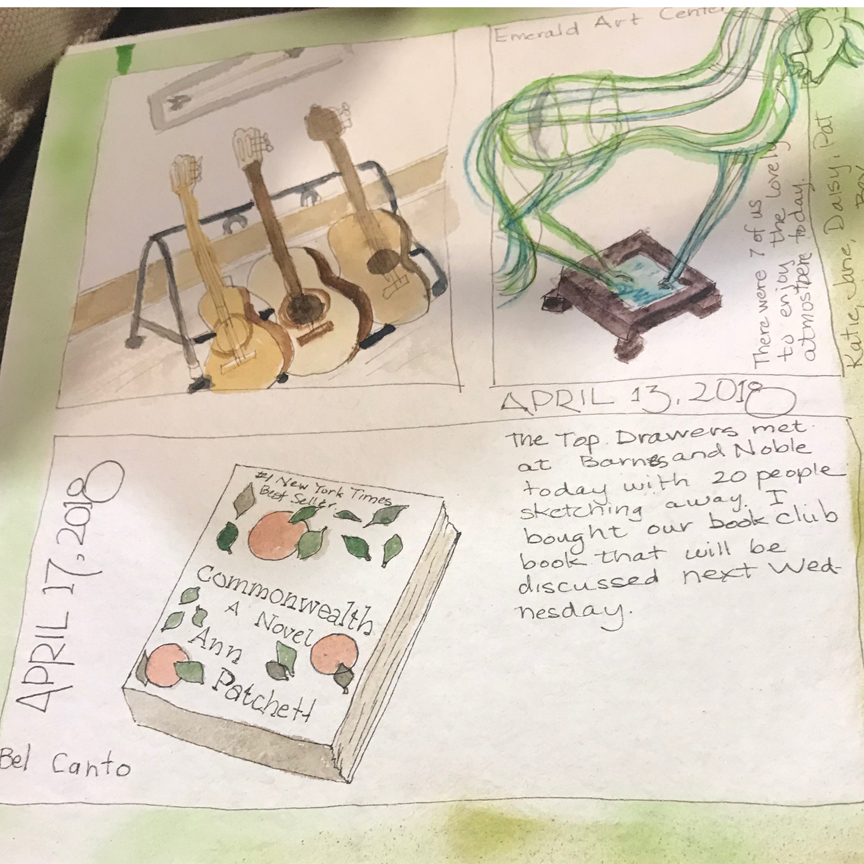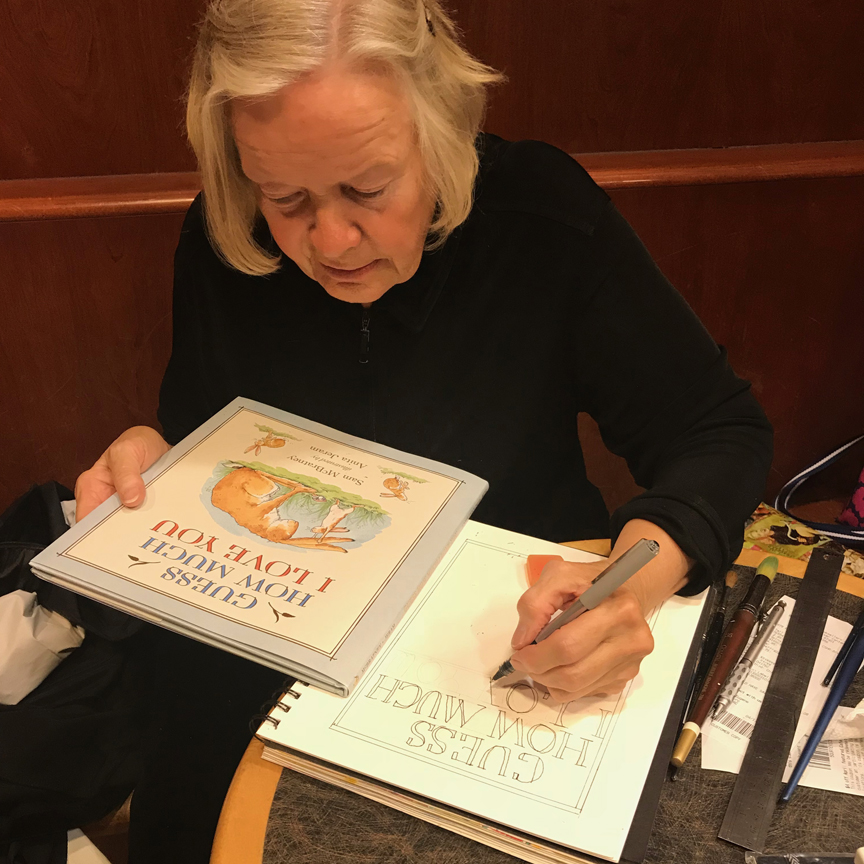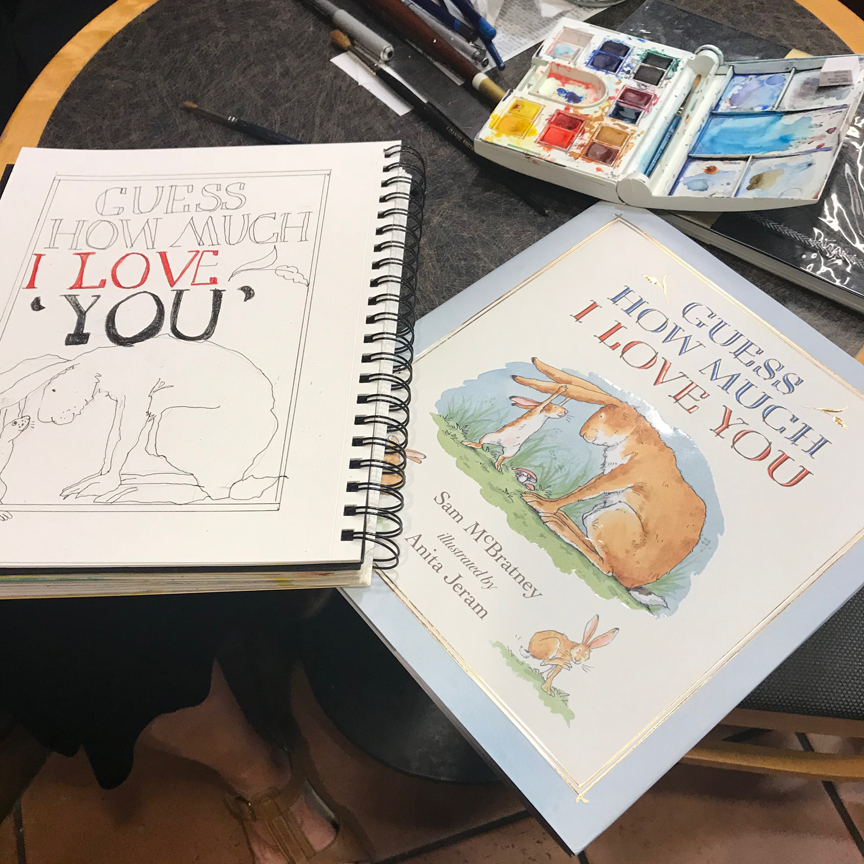 Katie was busy sending photos to Jane of Friday sketching, so just got a single quick sketch done, while next to her Lona was capturing the cover of a charming book for a gift.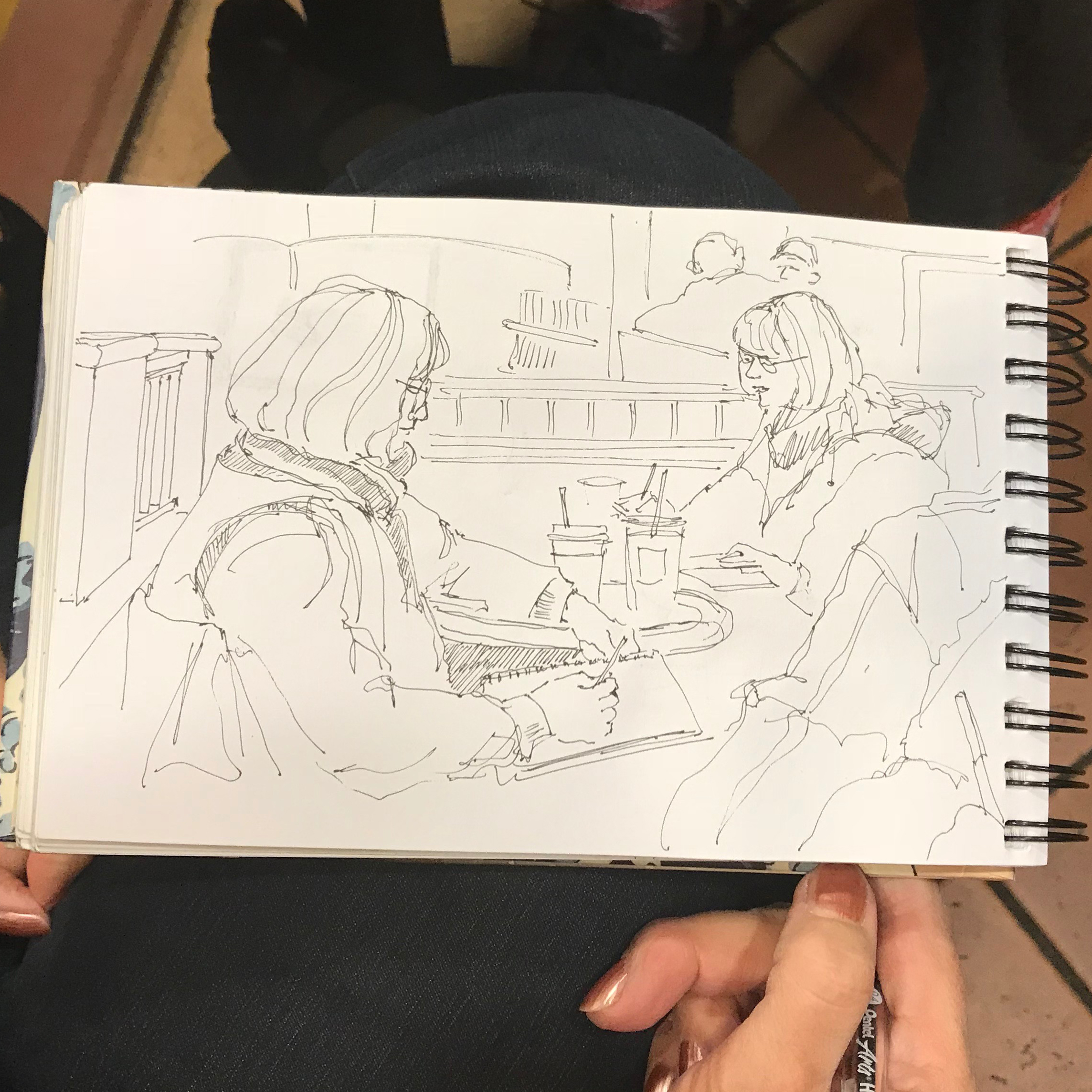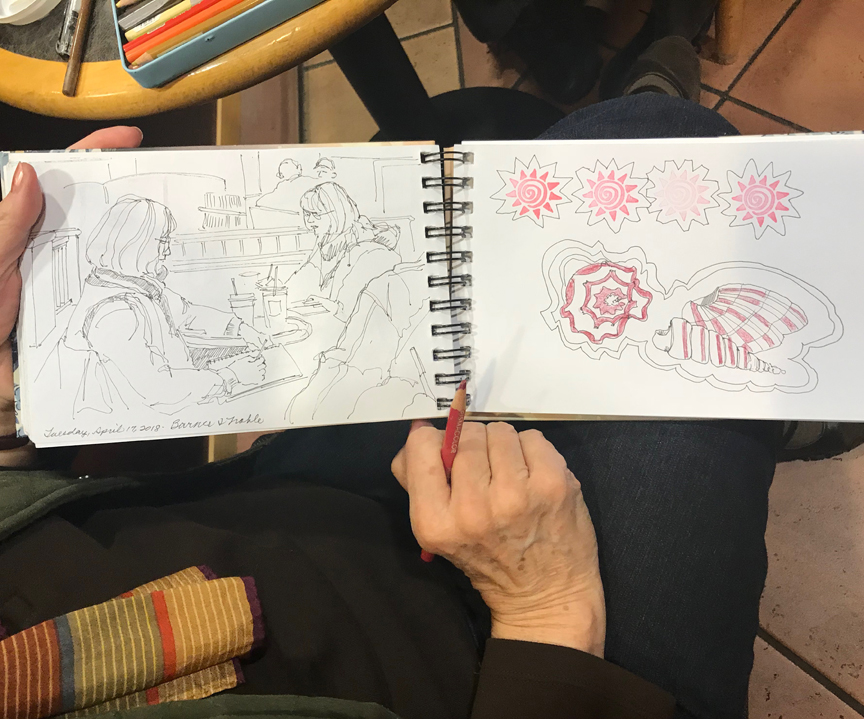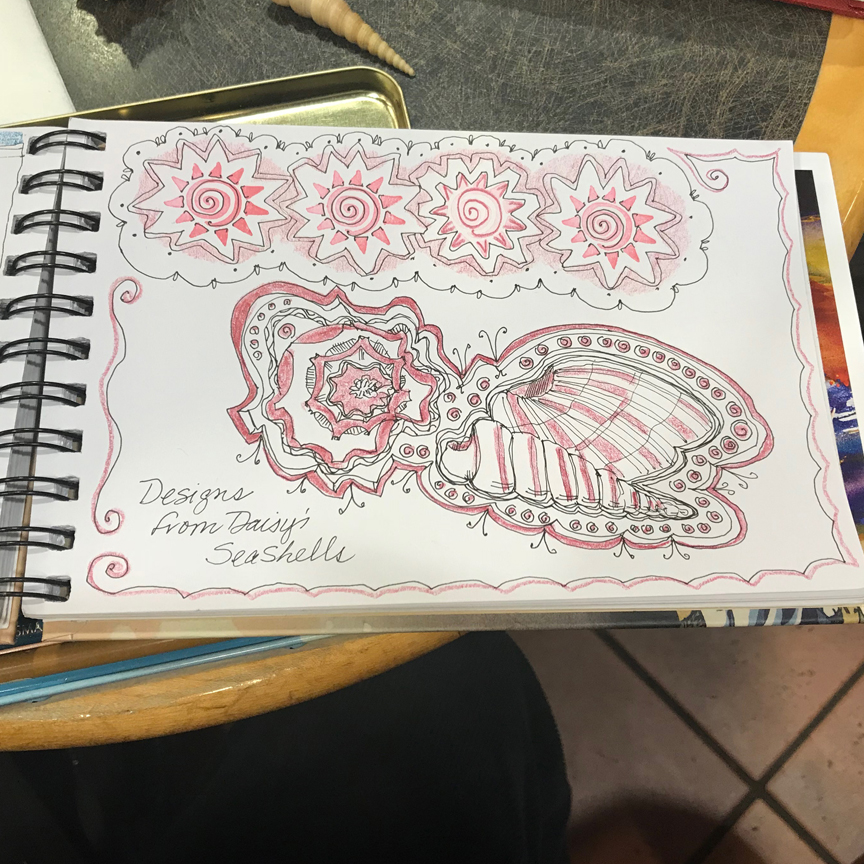 Bev did a sketch of a couple of sketchers, then got interested in the shells that Daisy brought, turning them into interesting designs.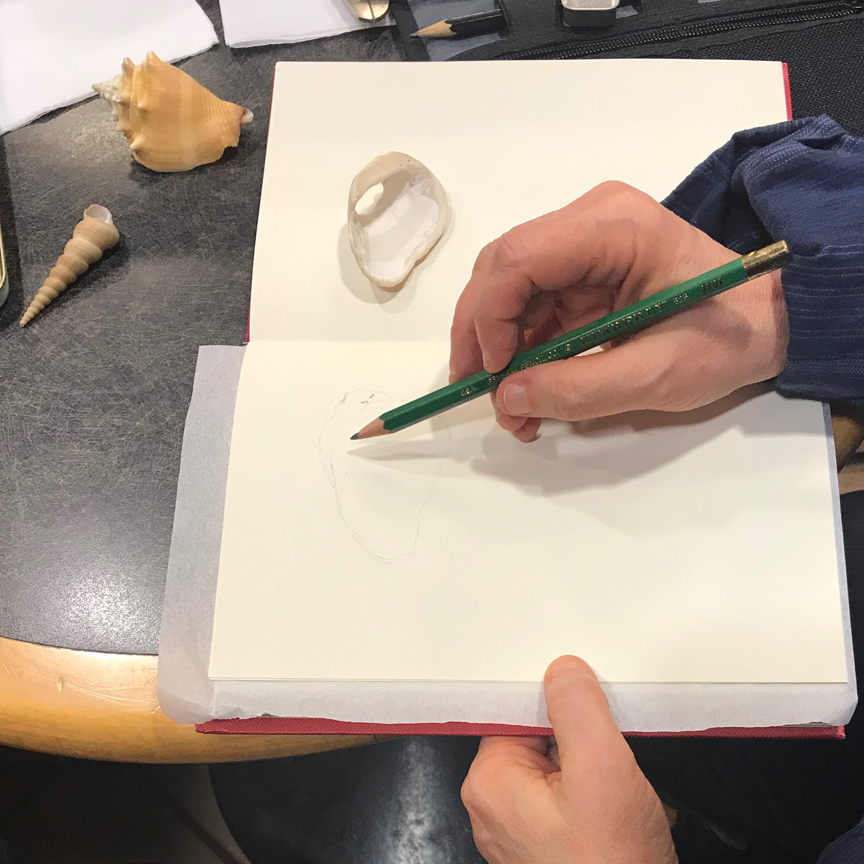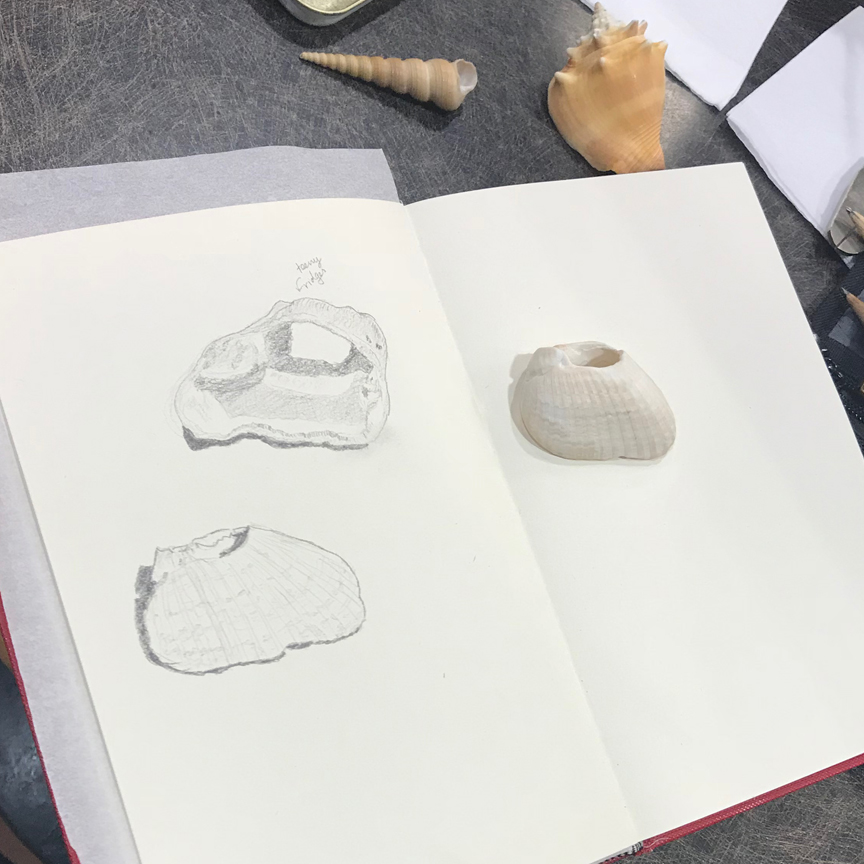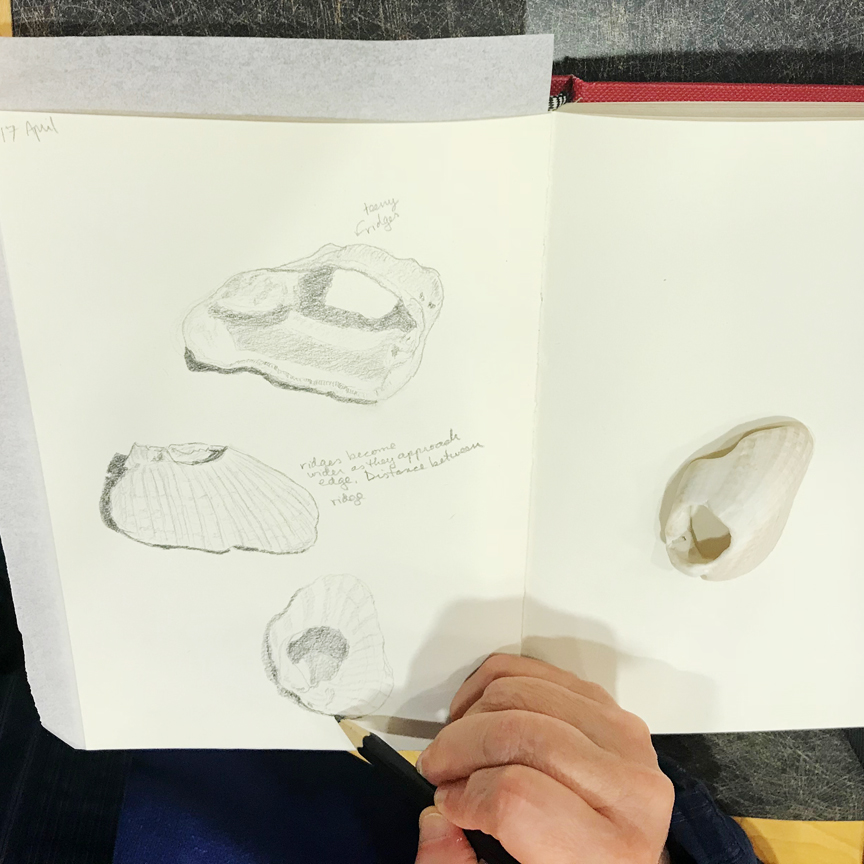 Daisy, however, was interested in doing an exact to size replication of her shells – now there's a challenge! Well done, Daisy.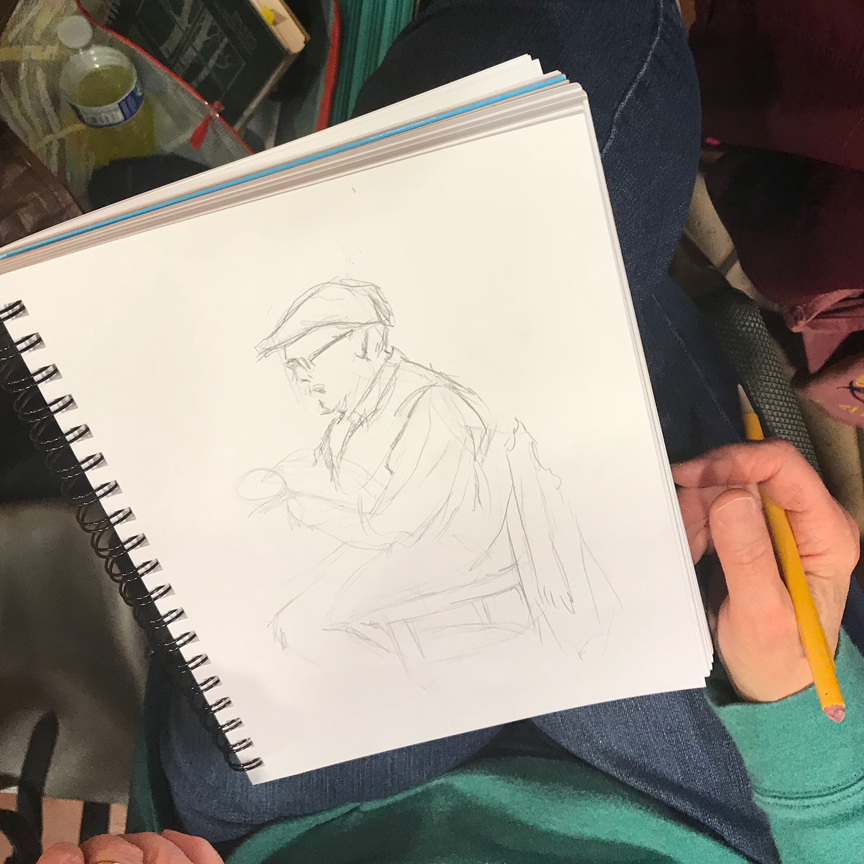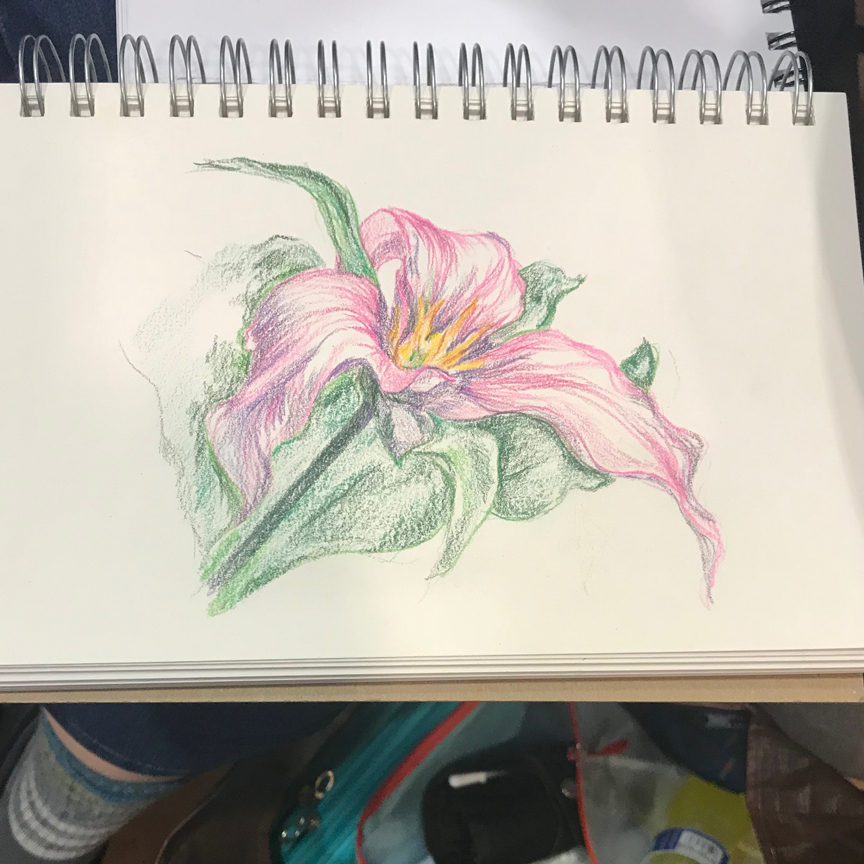 Marsha had a great (role) model across from her with a great hat, then went back to a flower sketch in colored pencil, her forte.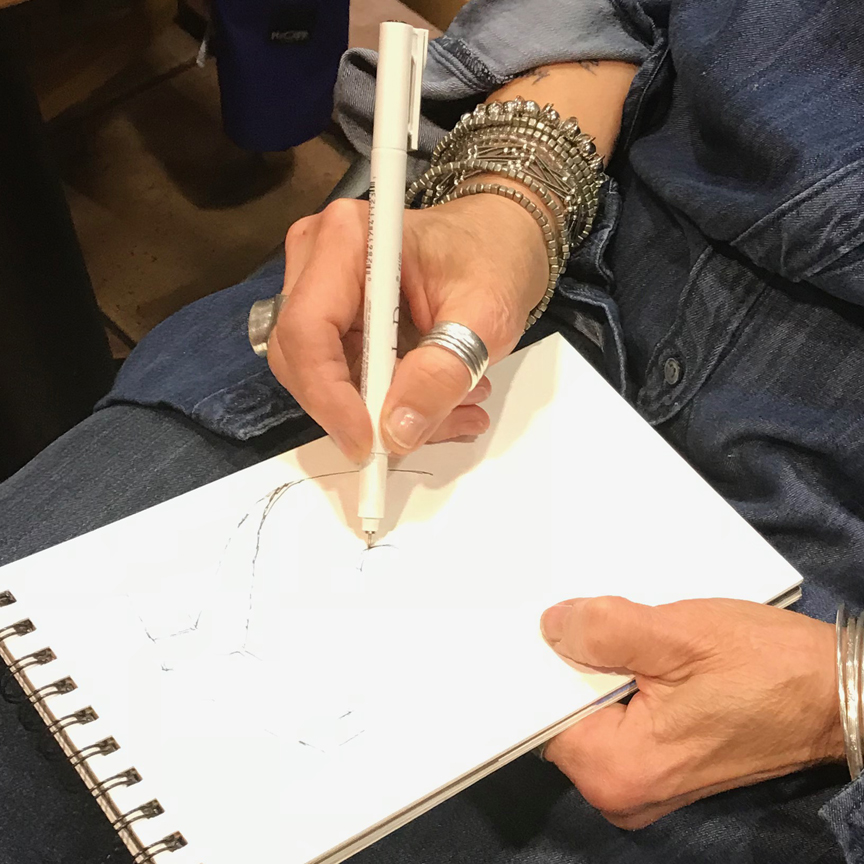 What on earth is Marnie sketching? Oh my gosh, she found another curving lighting installation (shades of Riverbend cafeteria). Wow!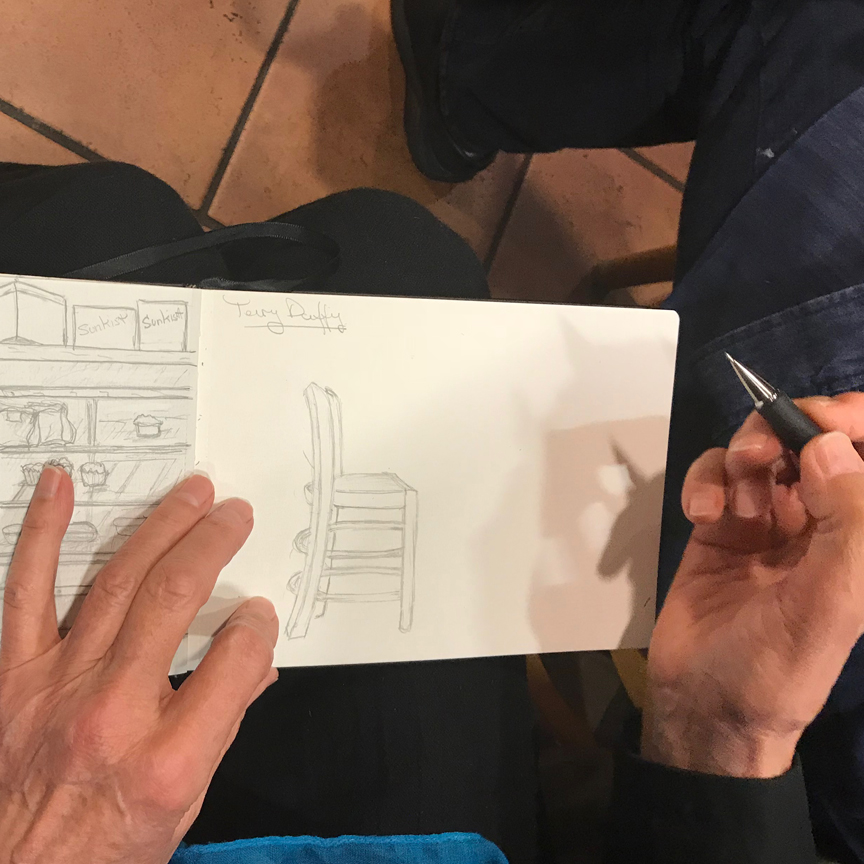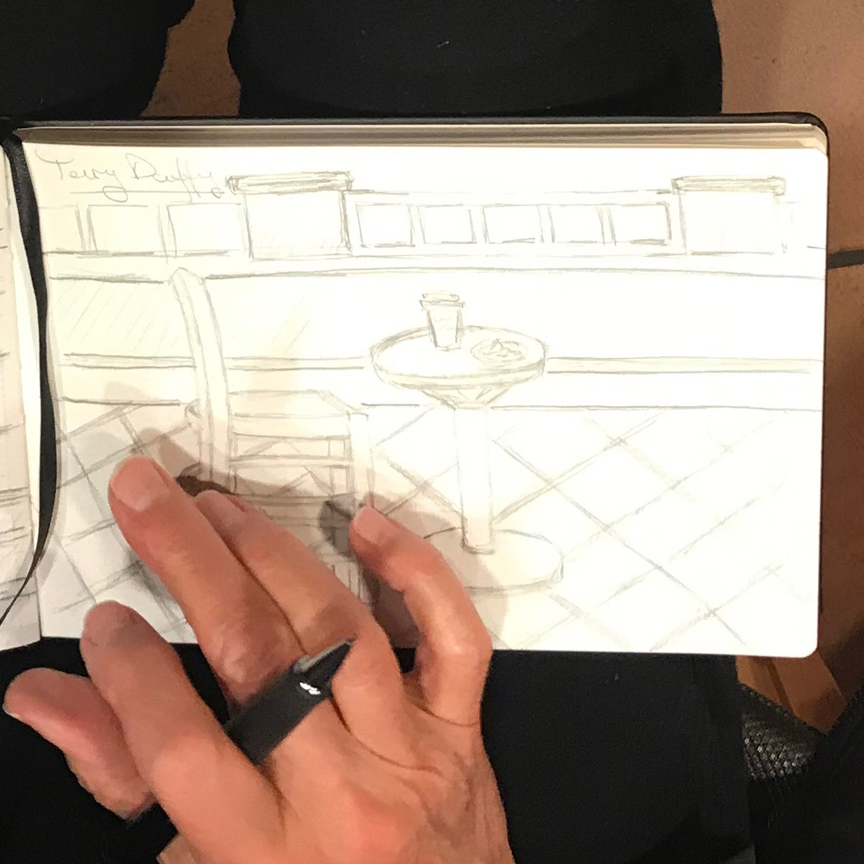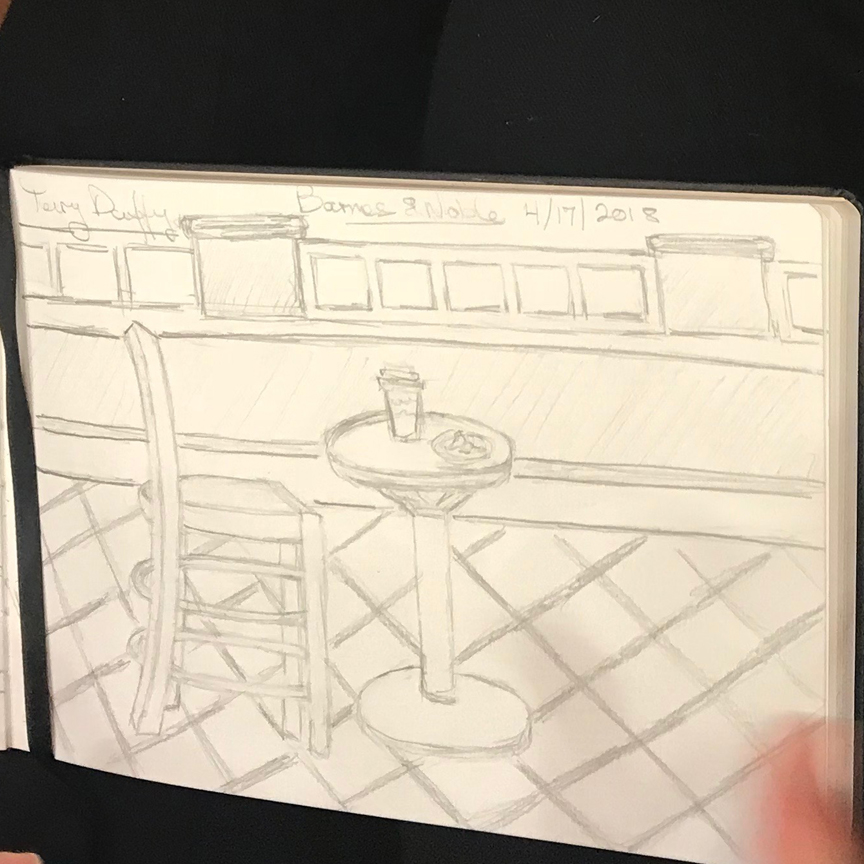 Helga started sketching what she thought would be a simple chair (there ARE no simple chairs!), then added cafe context – nice!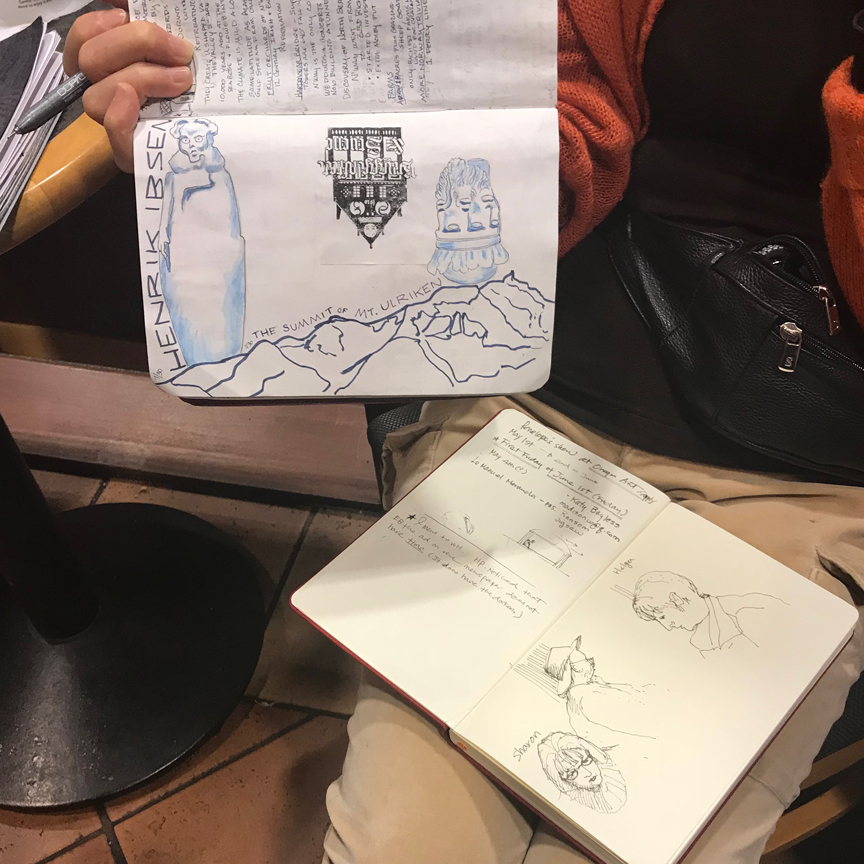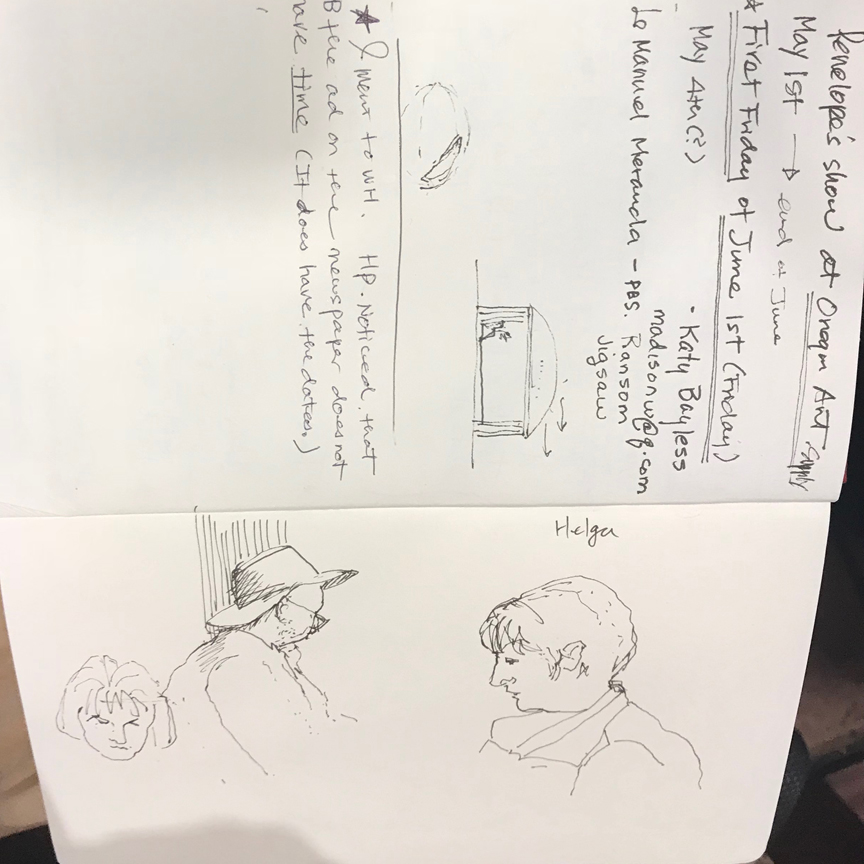 Satoko was looking at sketches by Barb Sh (influenced by the  Peer Gynt ballet); Satoko sketched nearby people, and above them a graphic sketch of the stage set which had her paintings projected.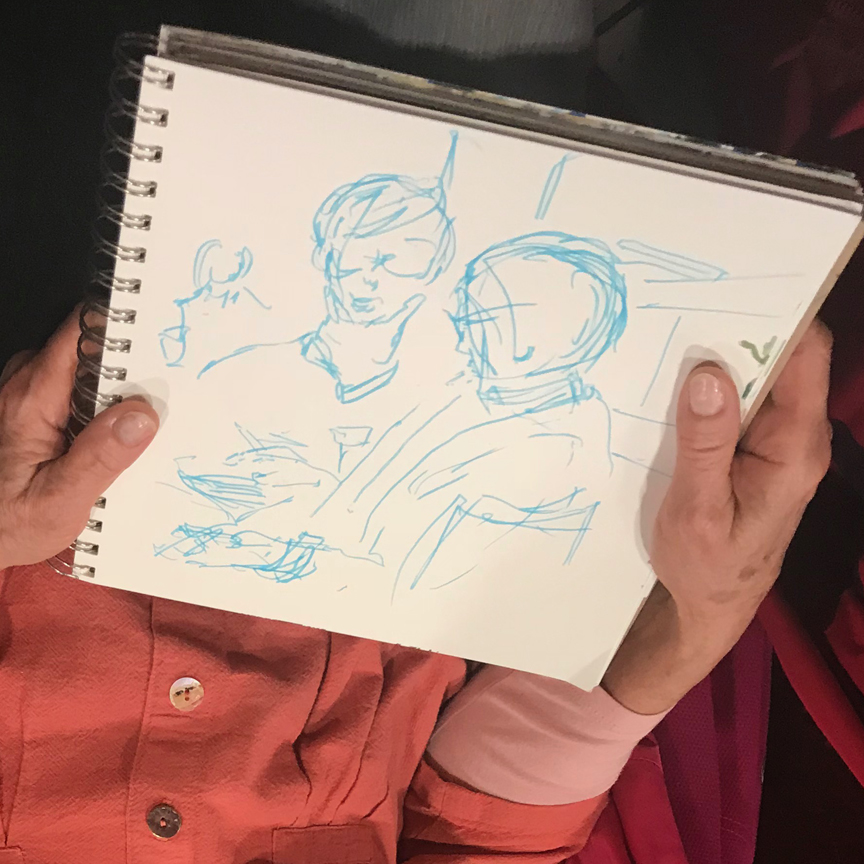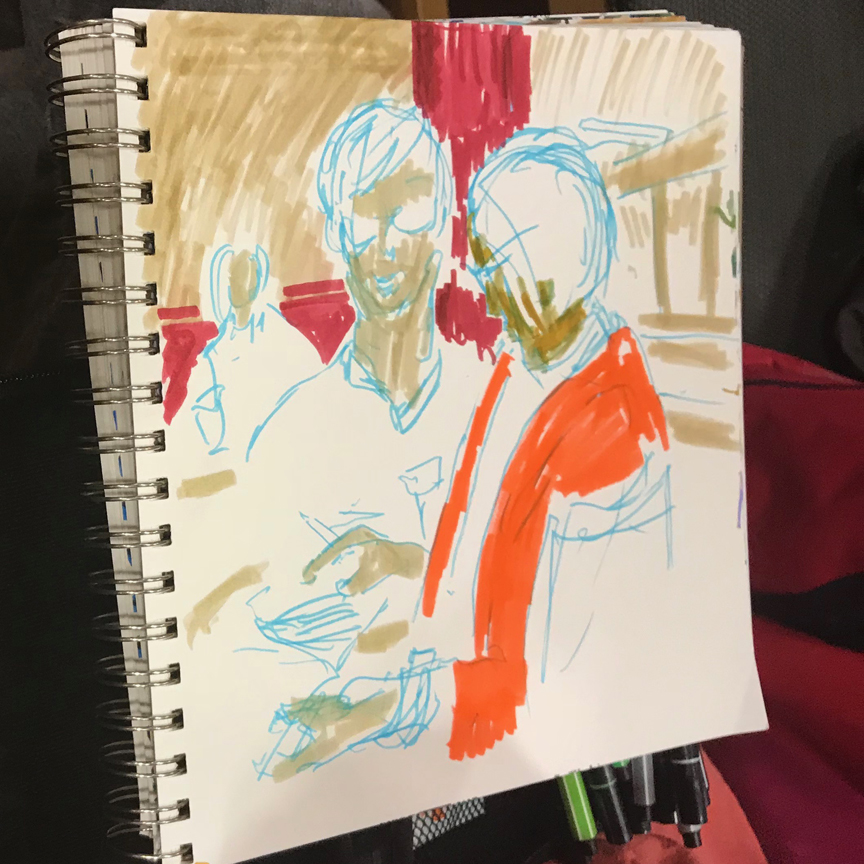 Lealan started her people sketch with her usually light blue marker outline, then began adding vivid colors to the scene. Zowie.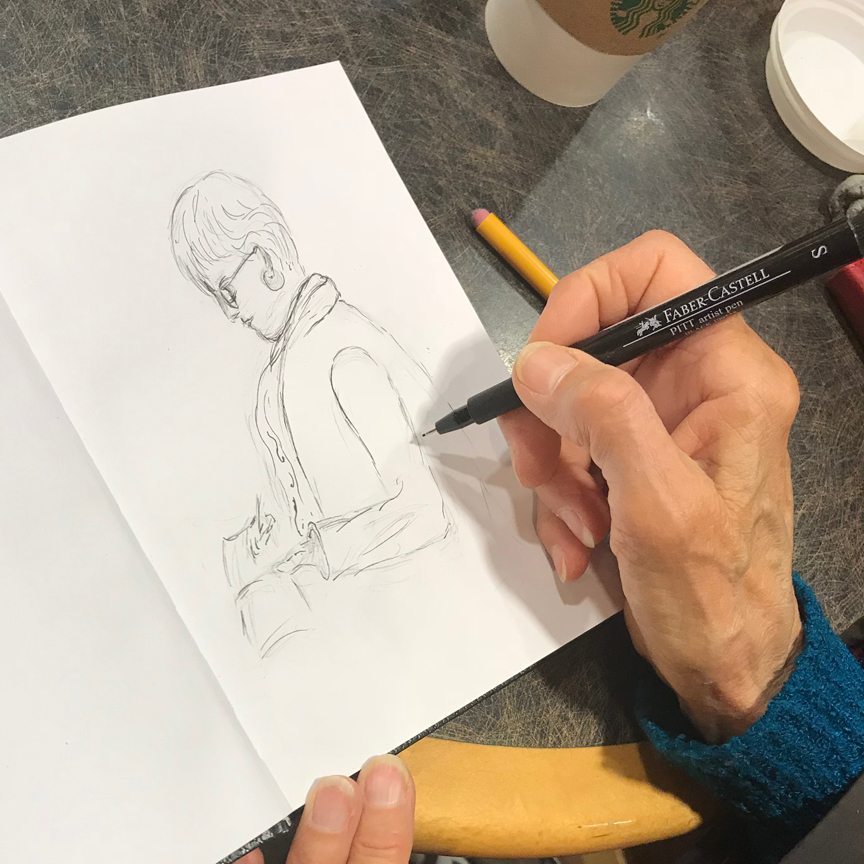 And Sharon, having finished her person sketch, resorted to the tried and true "sketch what's in front of you" – cups on the table!