Tradewinds Cafe @ Jiffy, Eugene, OR
Earlier it seemed like such an apt decision to go to Hendrick's Park to see the rhododendrons in bloom on May Day, but the reality of the chilly day sent us to a more protected setting!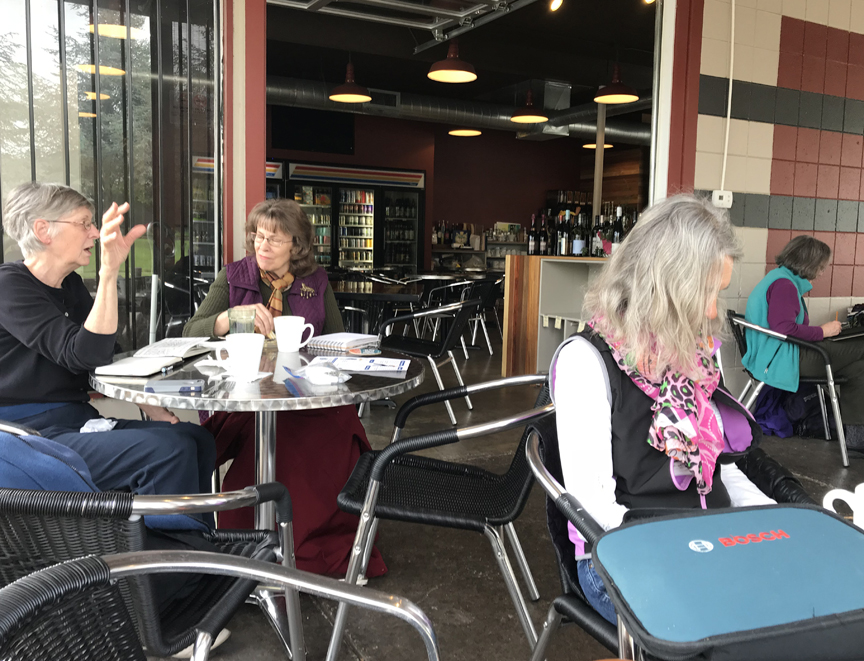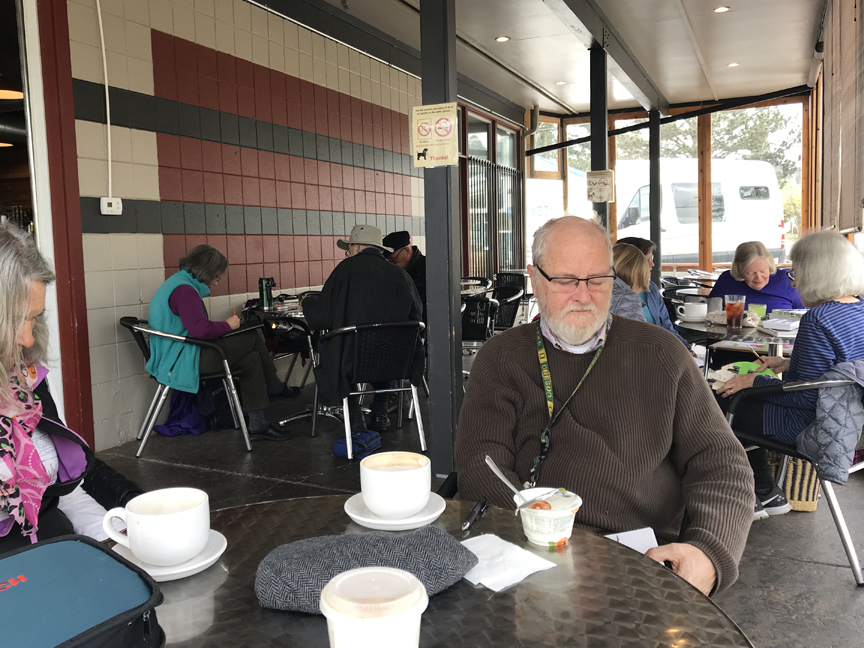 We do like the "outdoor" seating at Tradewinds, and quickly took over the place and got to sketching (along with coffee & treats).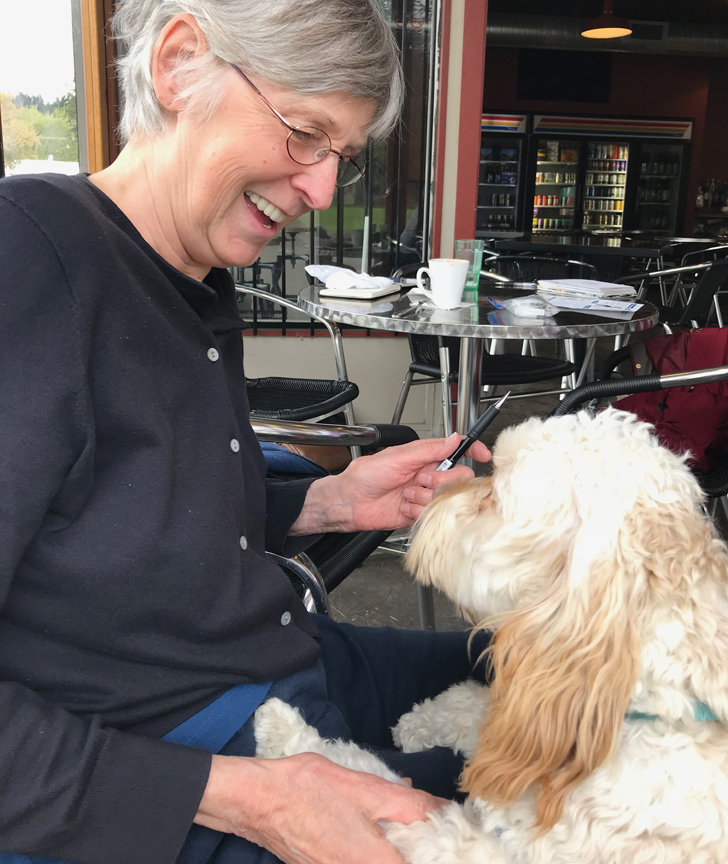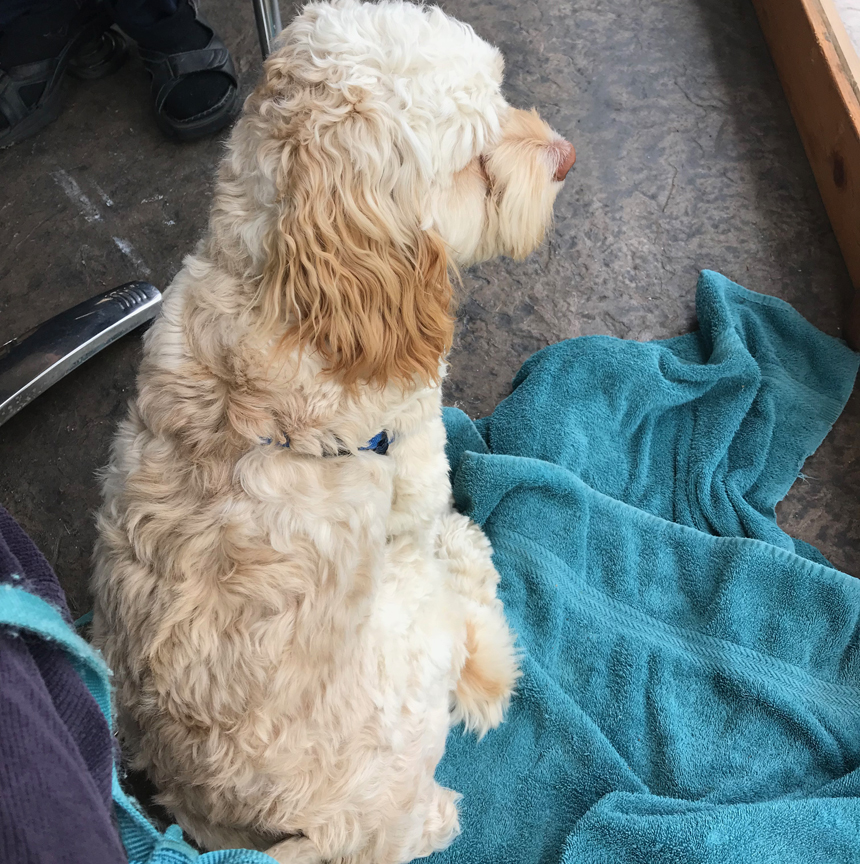 And look who's here! Helga & Tutti (Jane's dog) really hit it off, and Tutti was agreeable to posing. (Dogs are allowed not tied to tables.)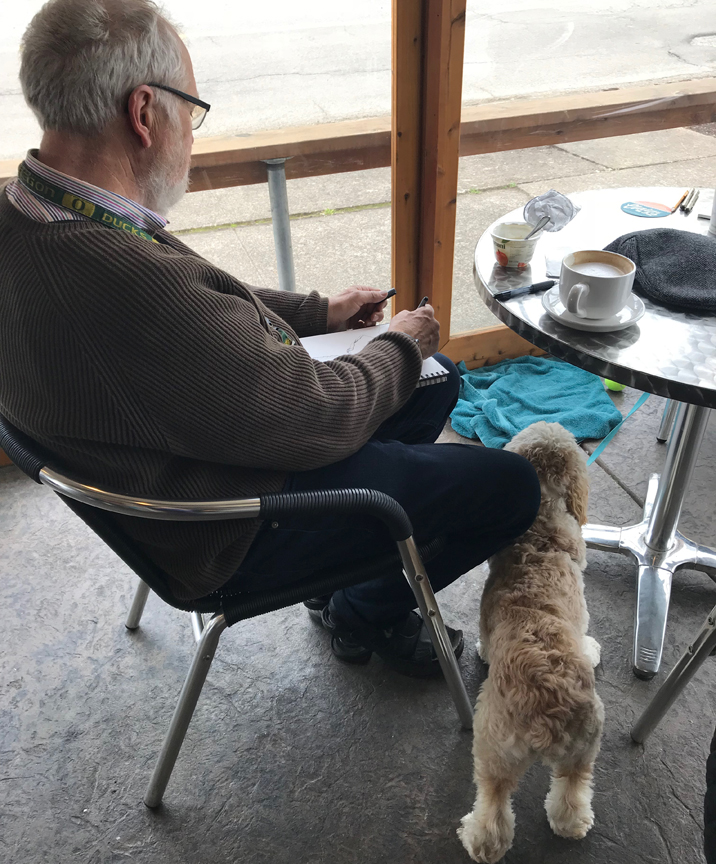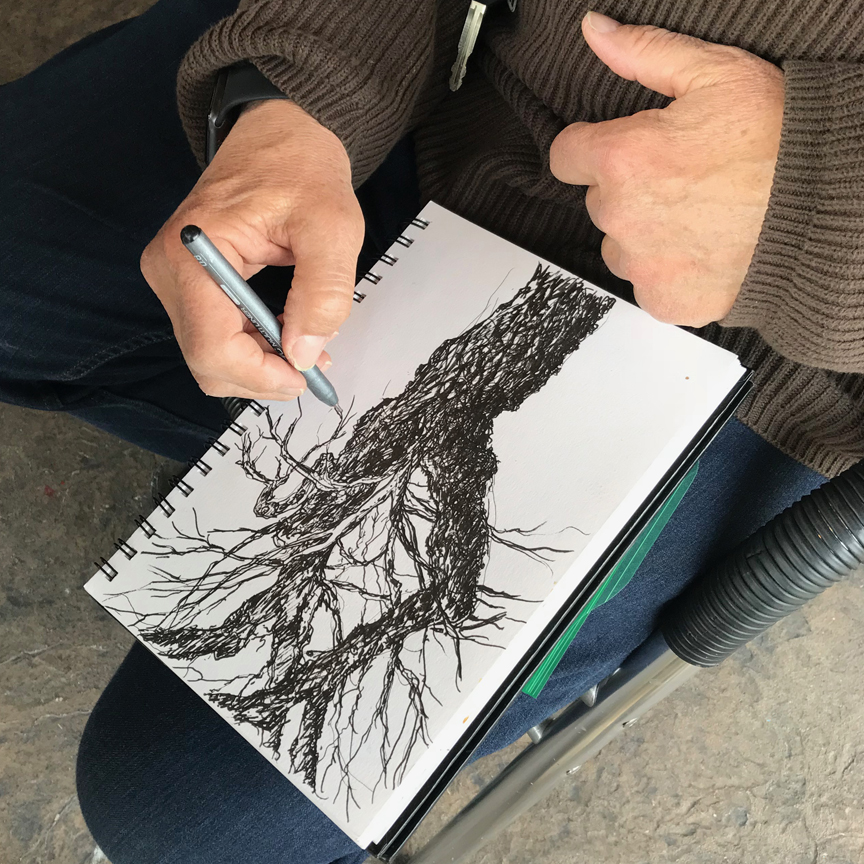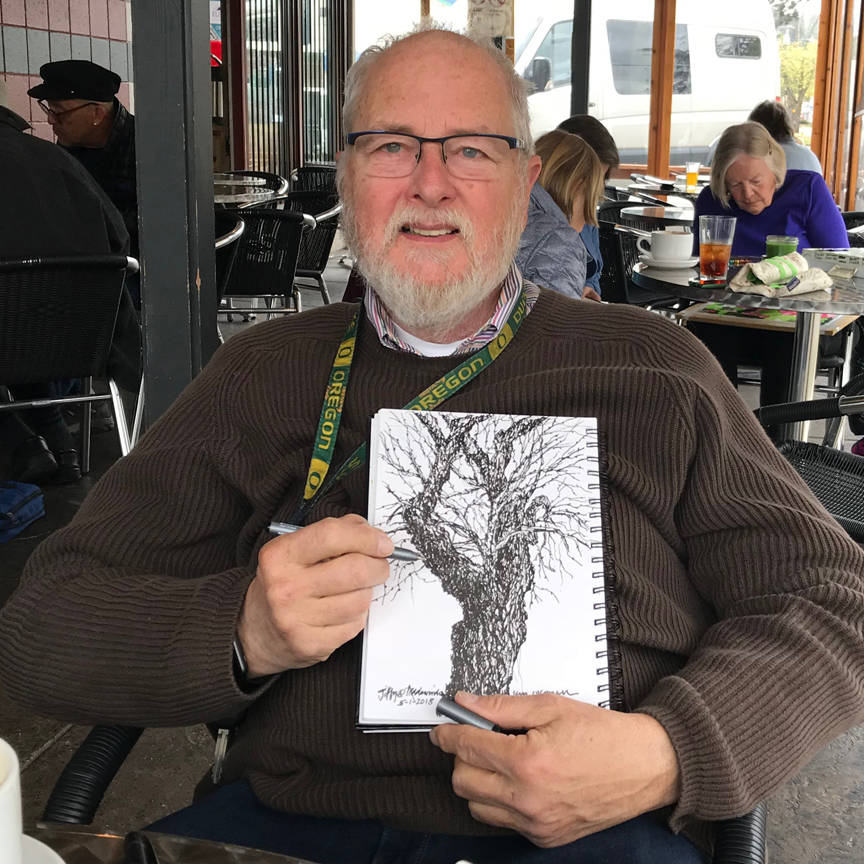 Tutti helped Ken focus…way to go on that tree!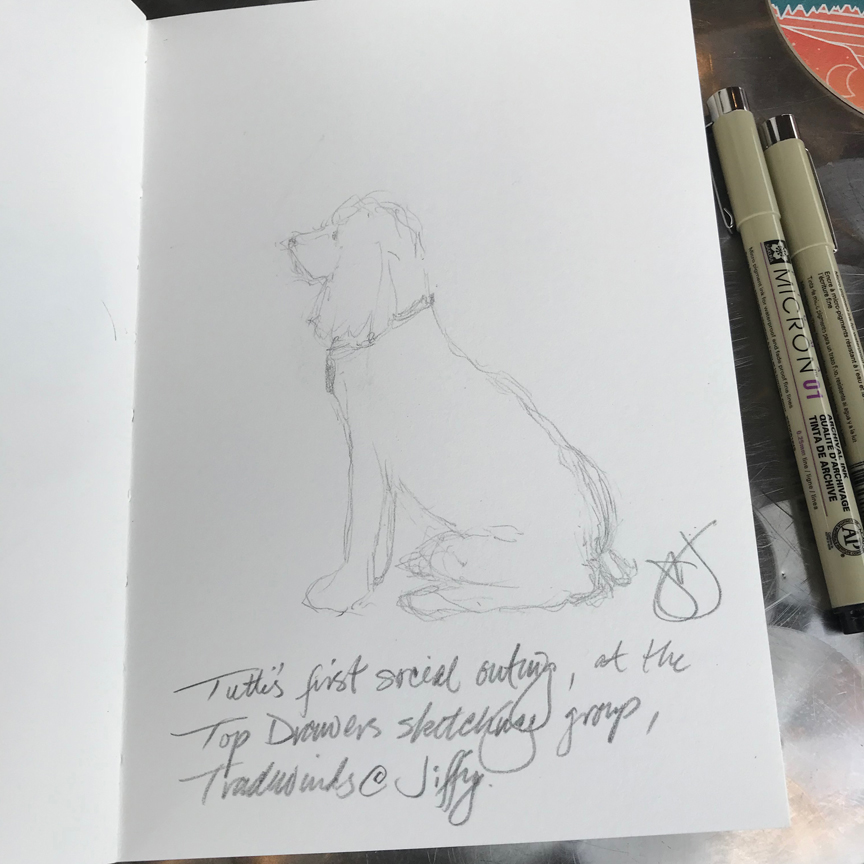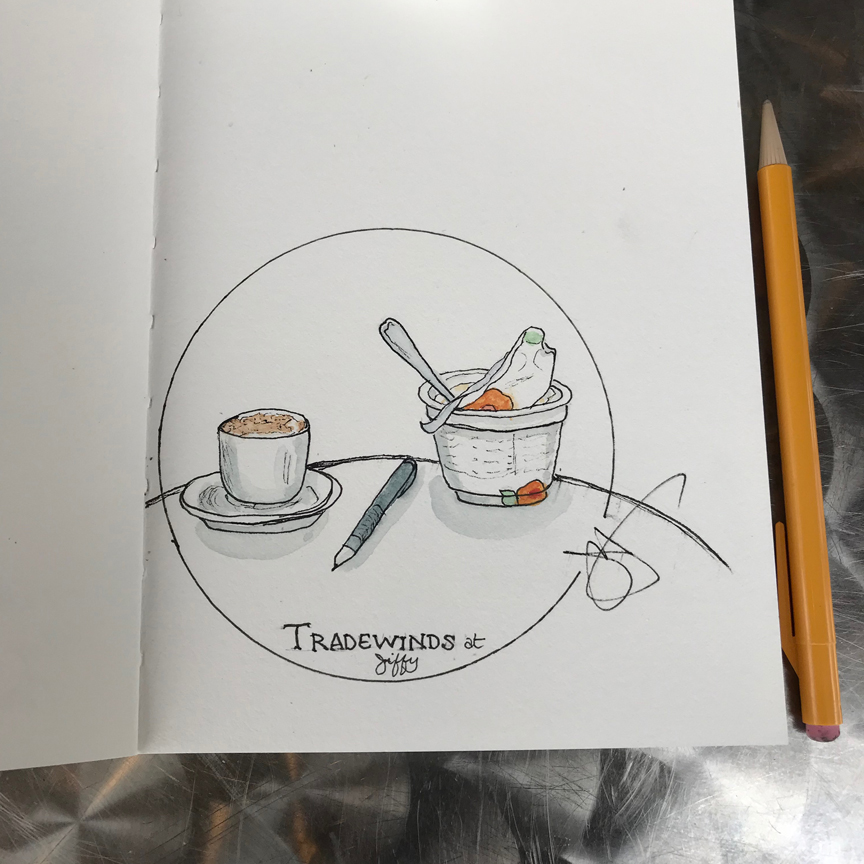 Here's Jane's sketch of Tutti, and then of Ken's coffee & treat.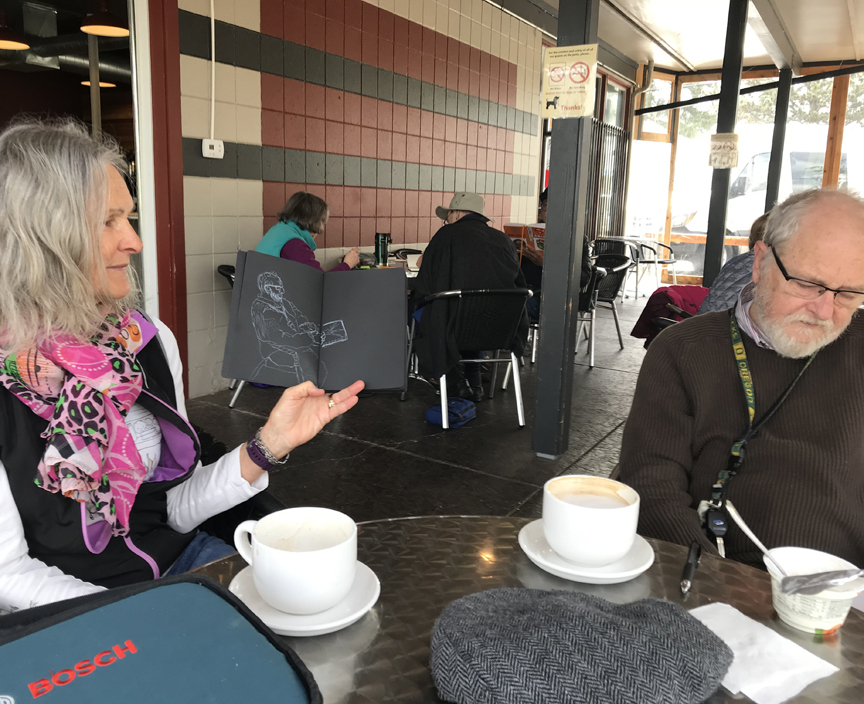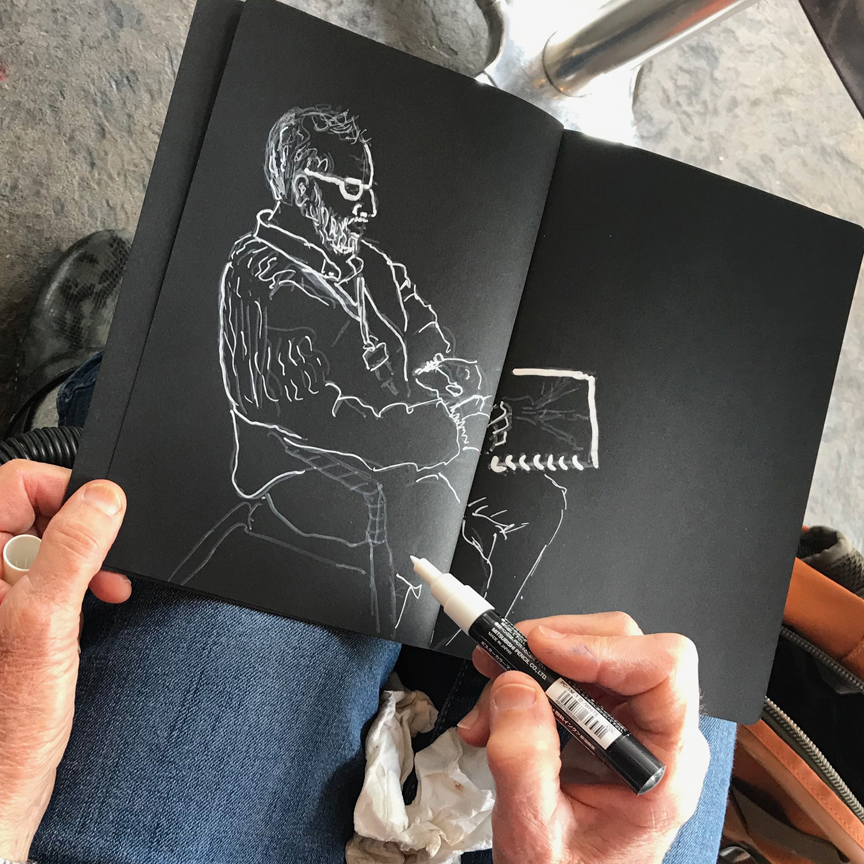 Sandy did a sketch of Ken, then tried a different white pen to get a stronger line on the black paper. It's always an experiment!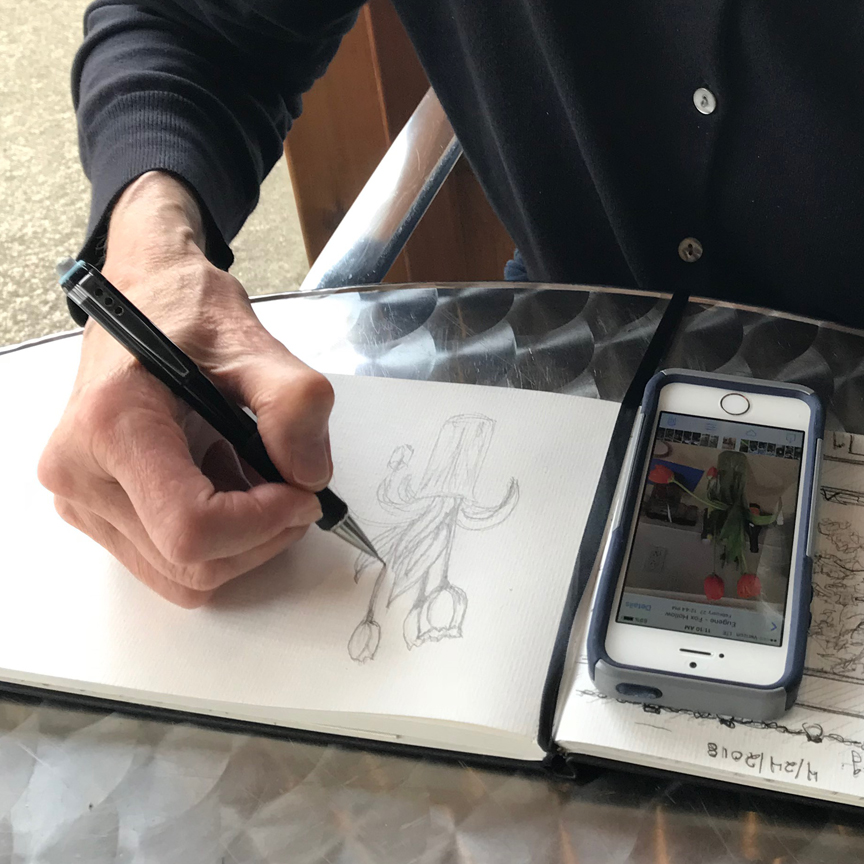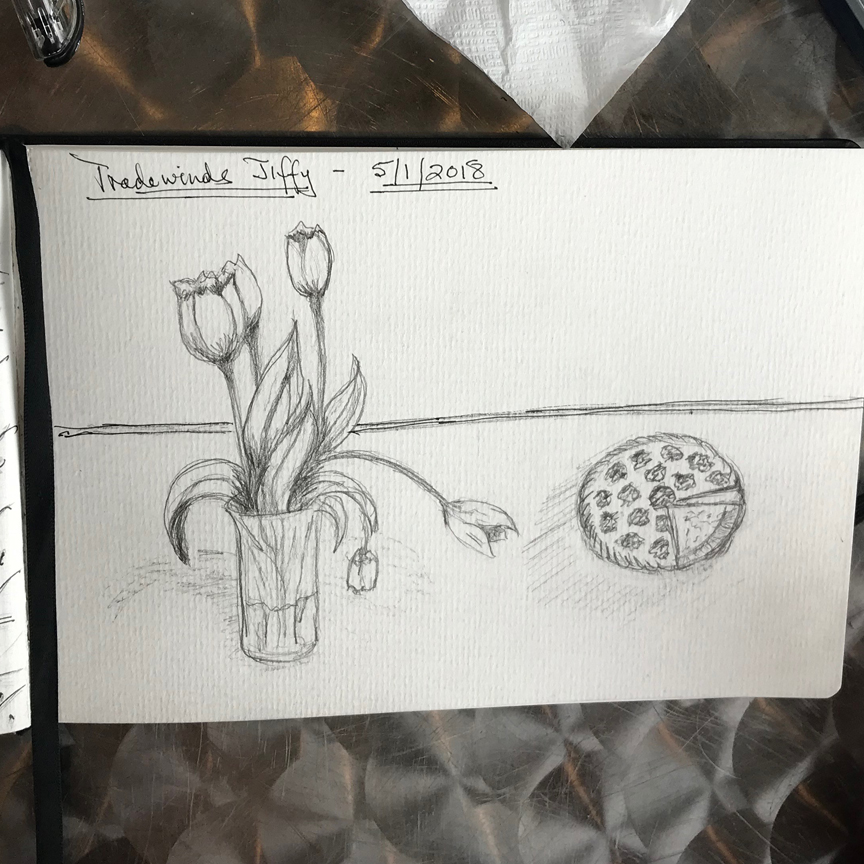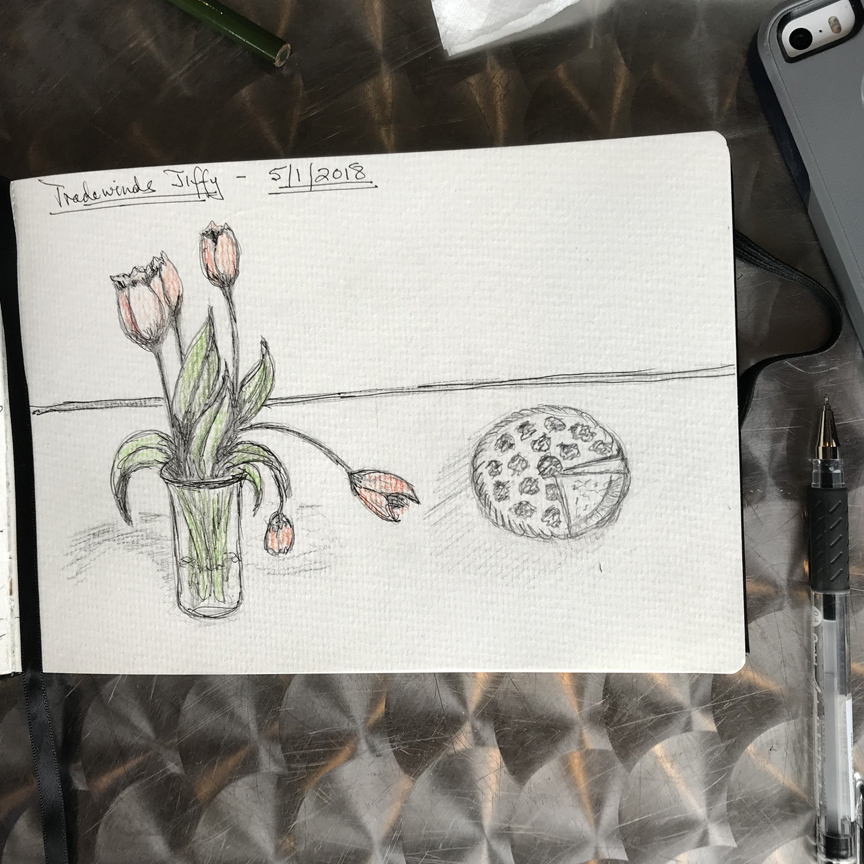 Helga was at the next table, bringing the outside in, thanks to her phone photos. She used ink and brought in colored pencils, too.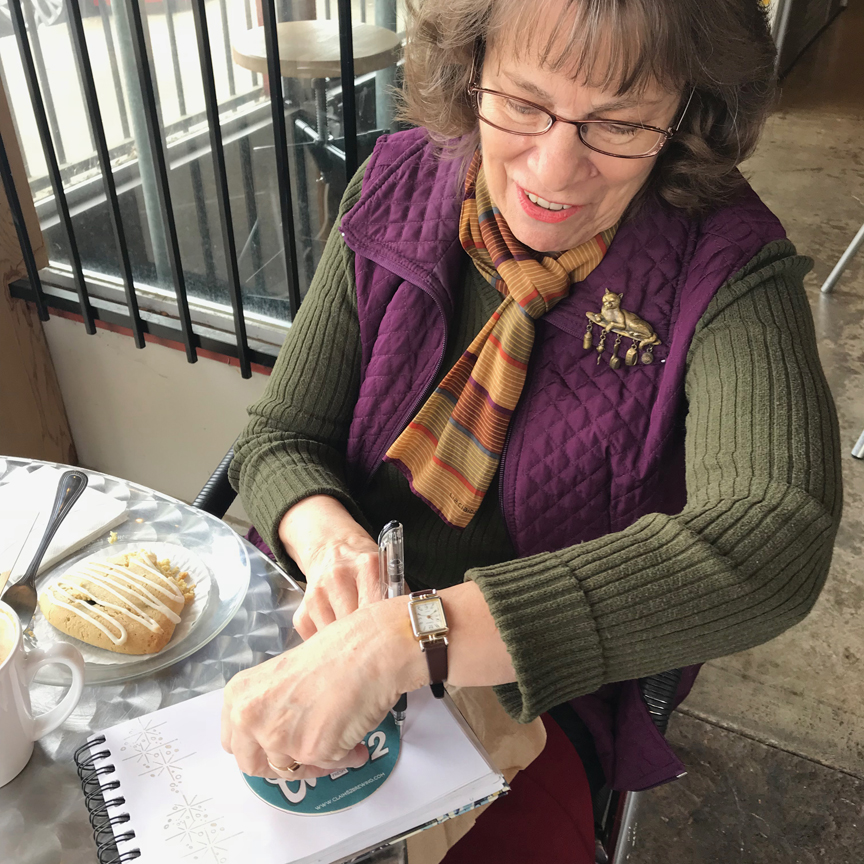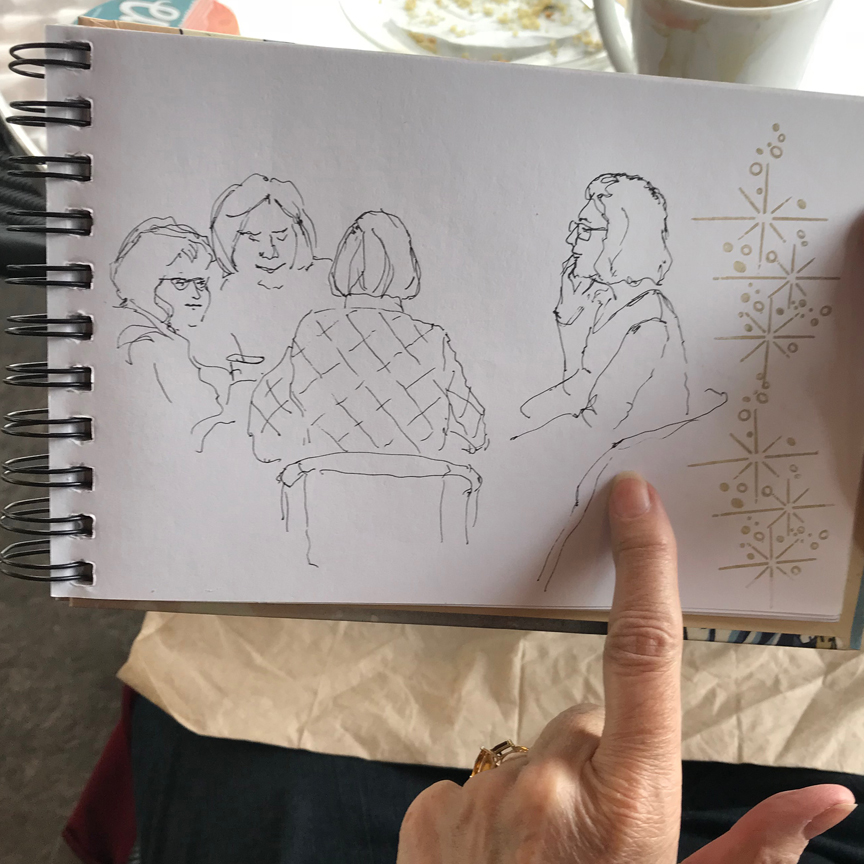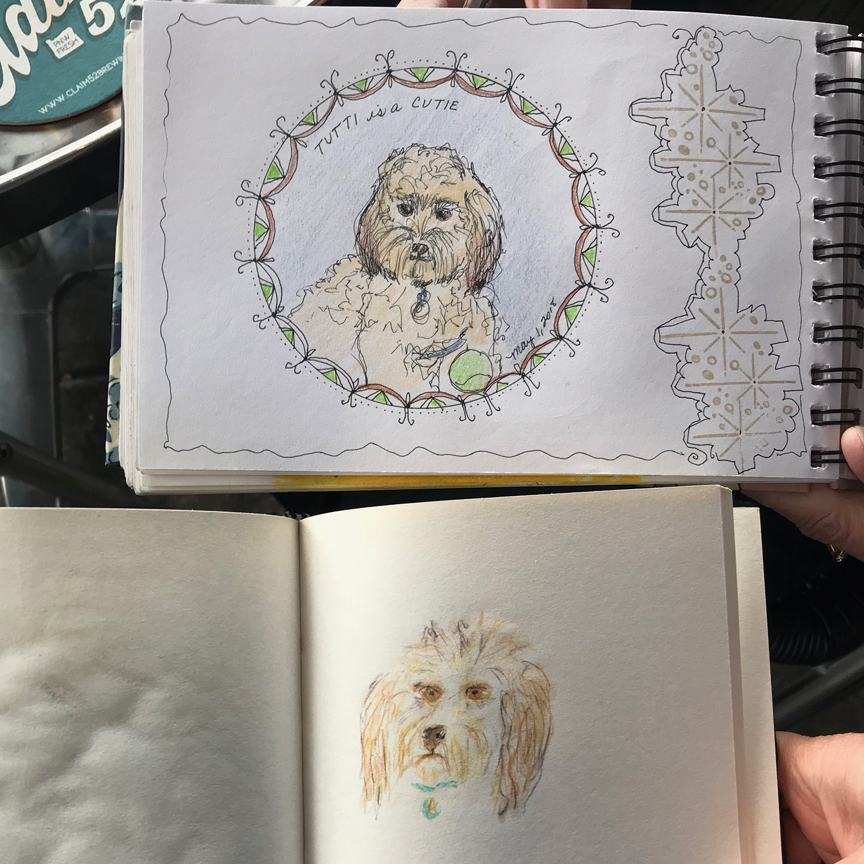 Bev, next to her, was using a circle template, puzzled about group perspective, and got a kick out of comparing Tutti sketches.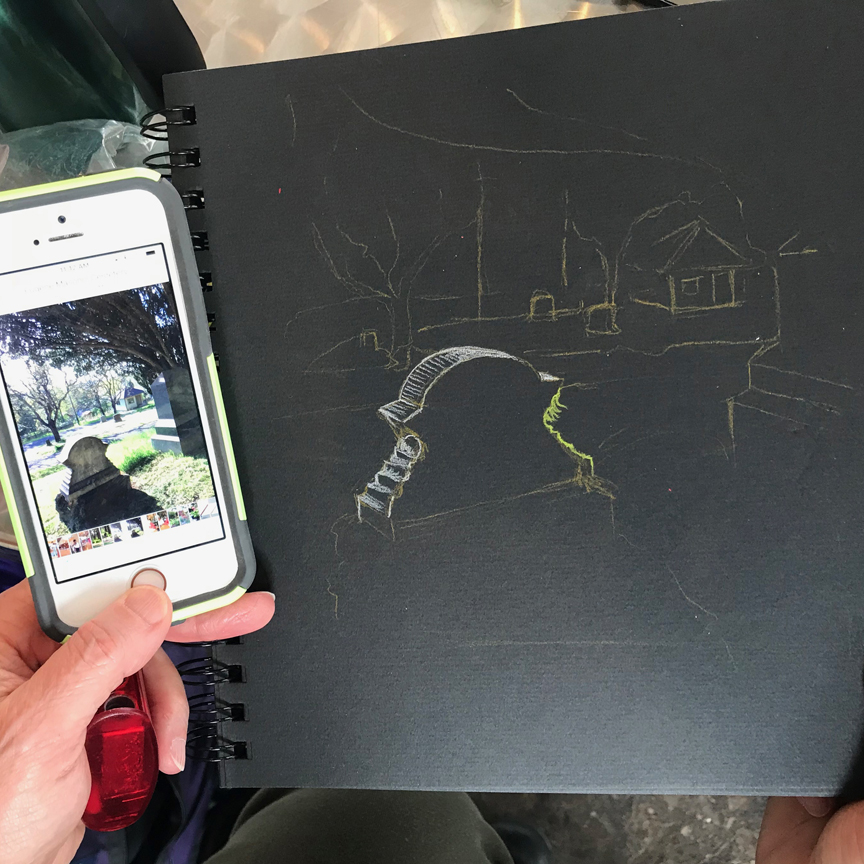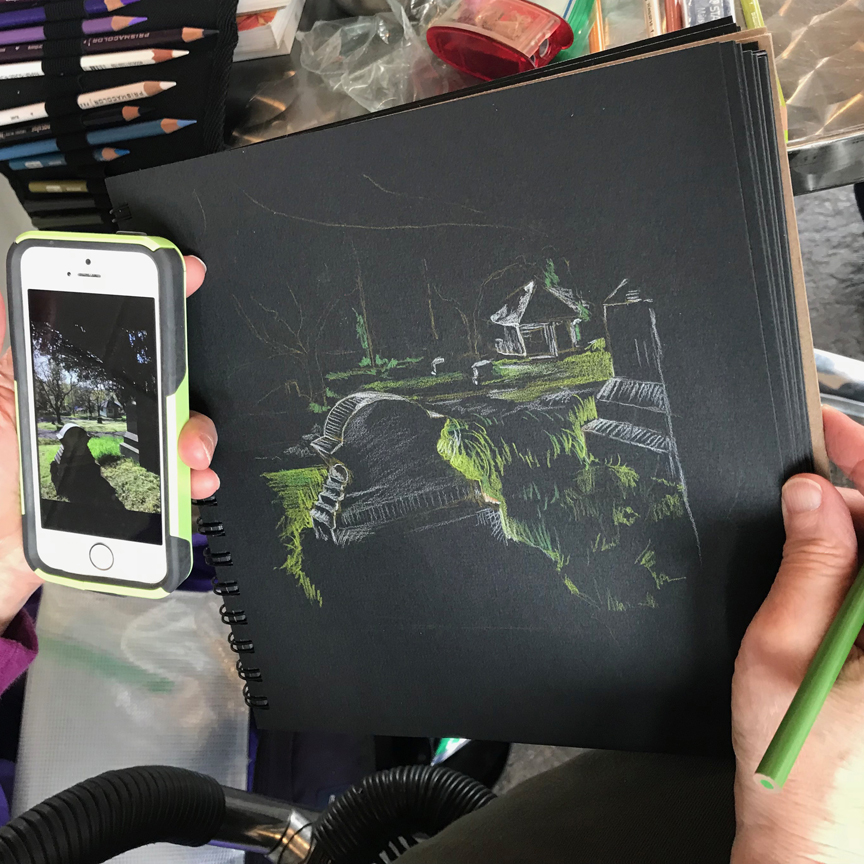 Marsha was doing a sketch from her photos of the historic cemetery behind Hope Abbey – we want to plan a sketch outing there for all.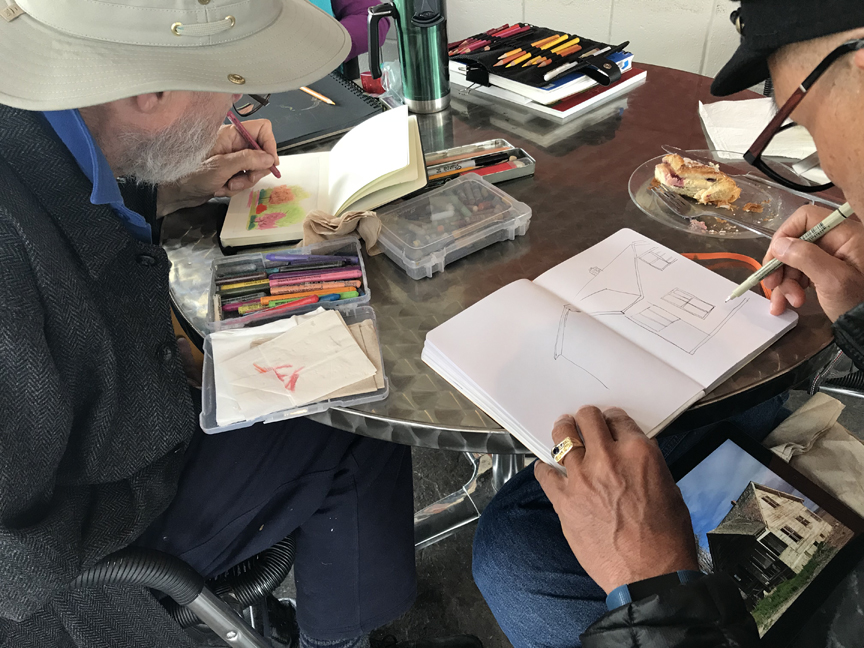 And what were Erik & Hugh busing doing?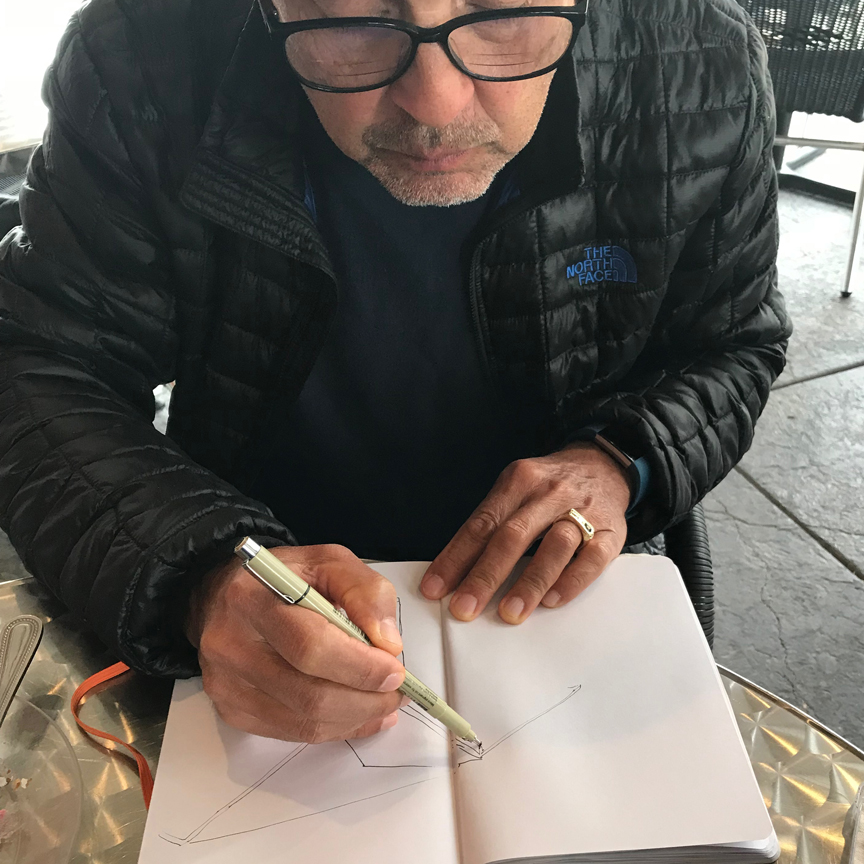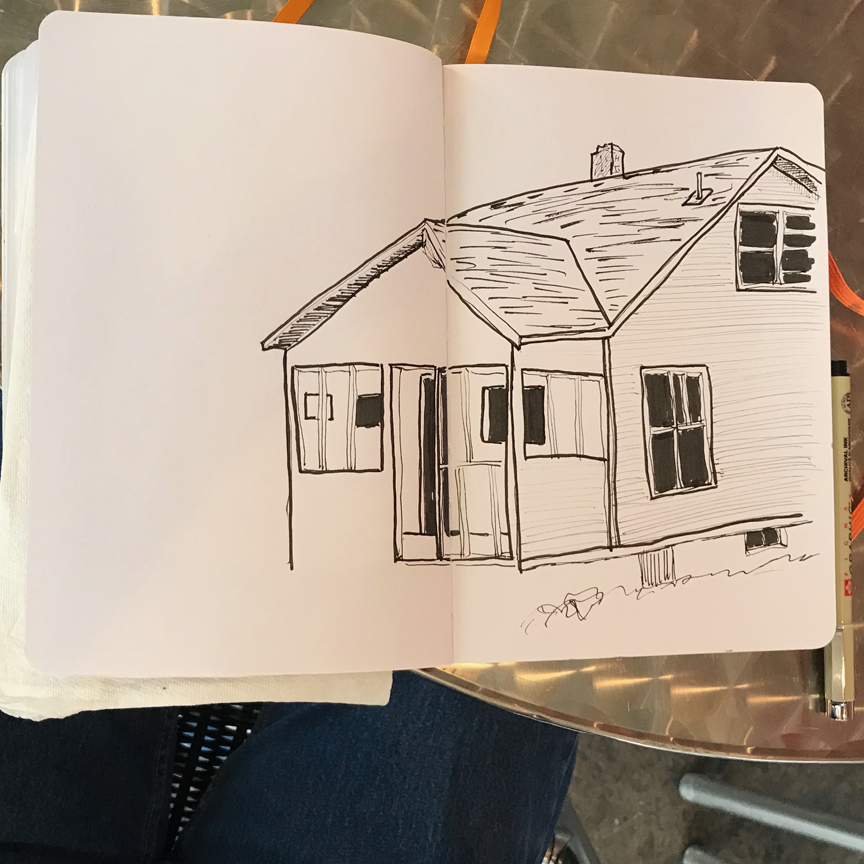 Ah, see the photo of the old house in Hugh's lap above – well done.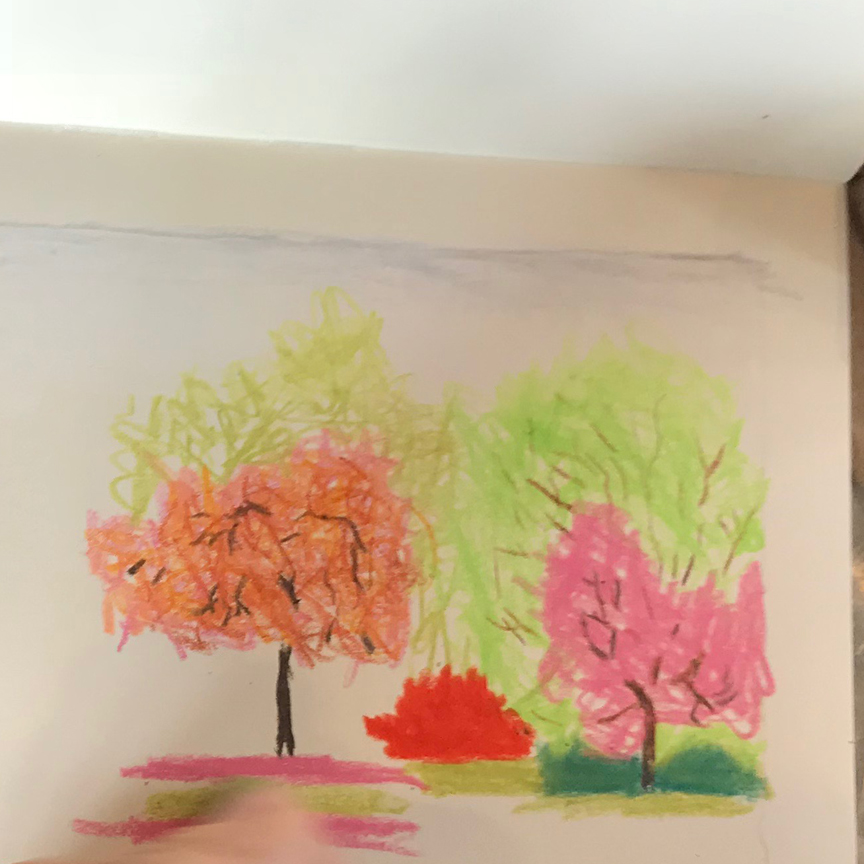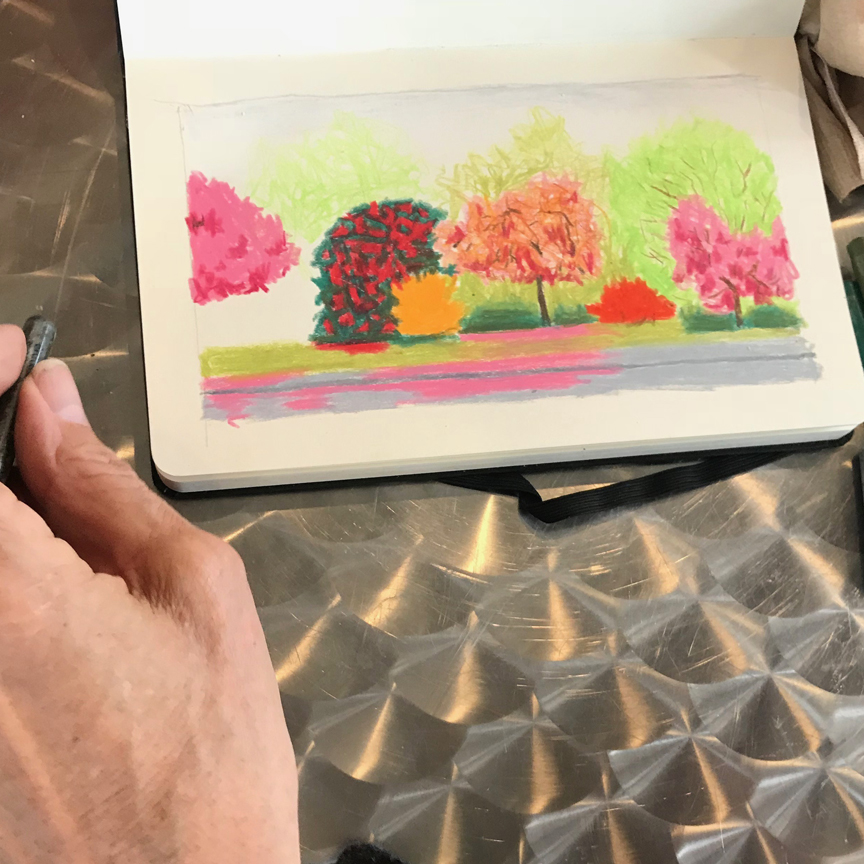 Erick didn't need to be in Hendrick's Park to do a blooming scene!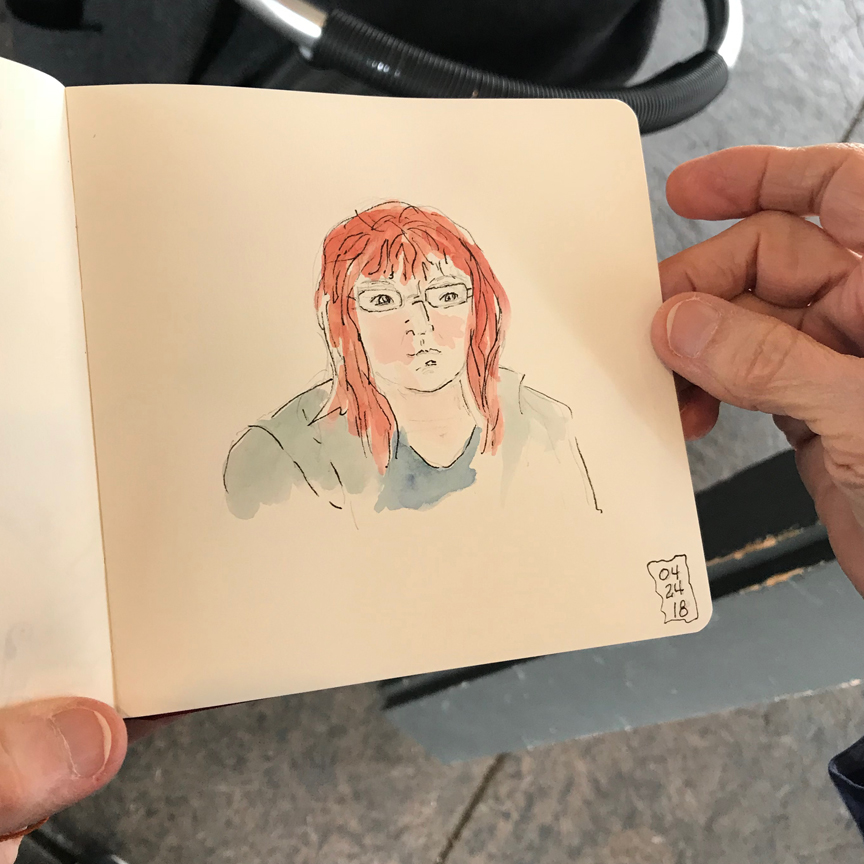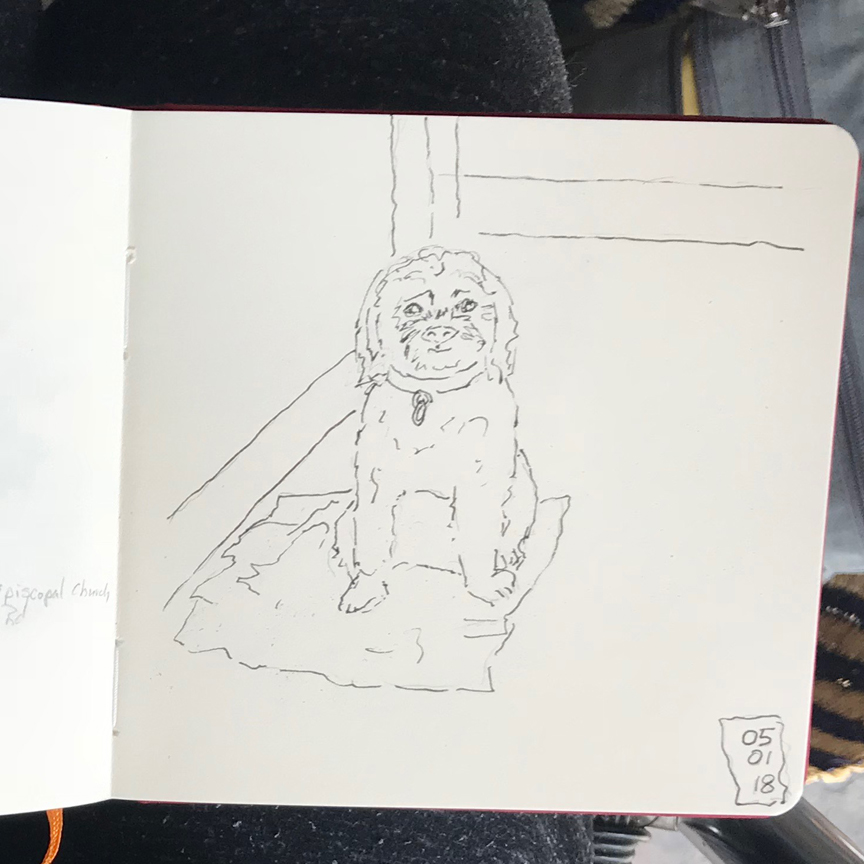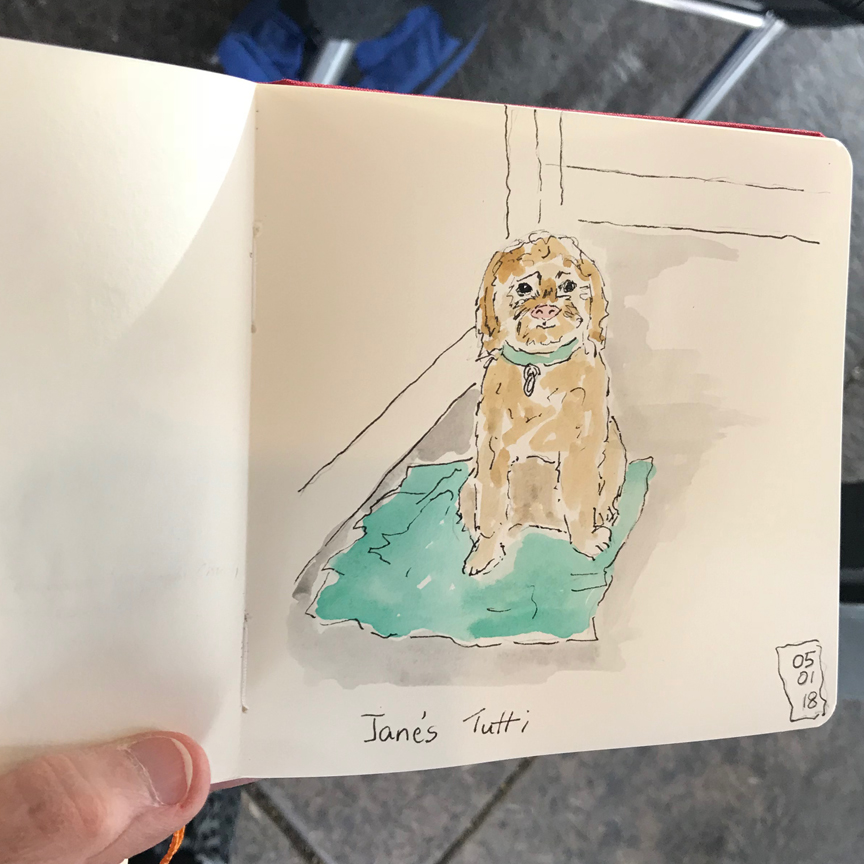 Barb So had a sketch of one of us from last week, then tackled the compliant Tutti for a charming sketch of him, too.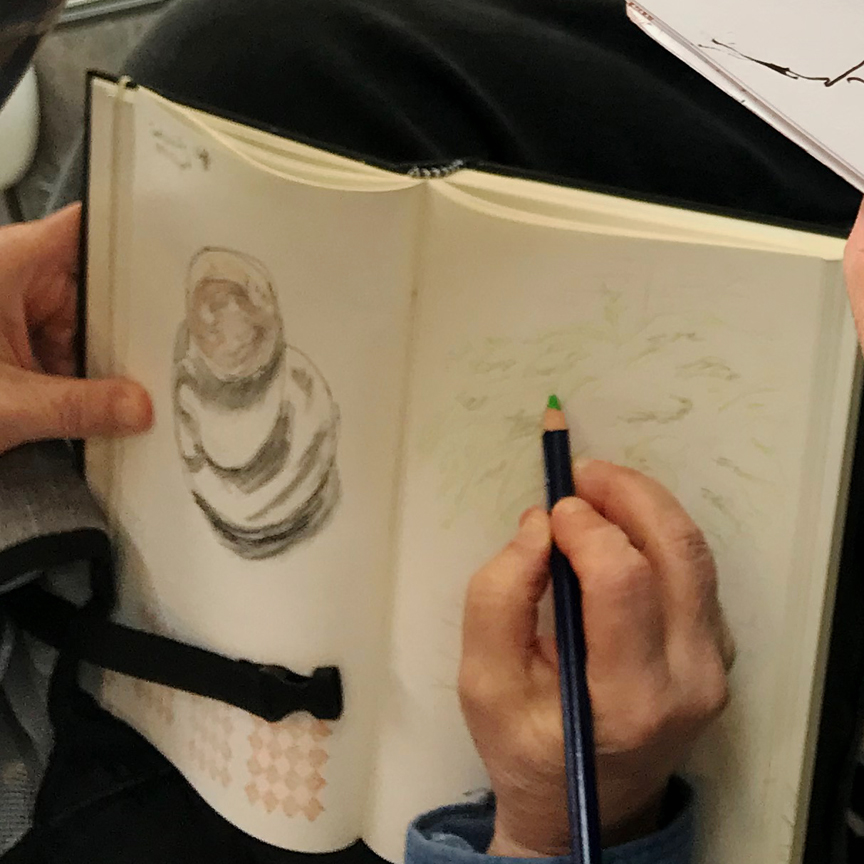 Daisy was adding to her sketchbook, drawing in her lap under the table, and getting the tree across the street to come right on over!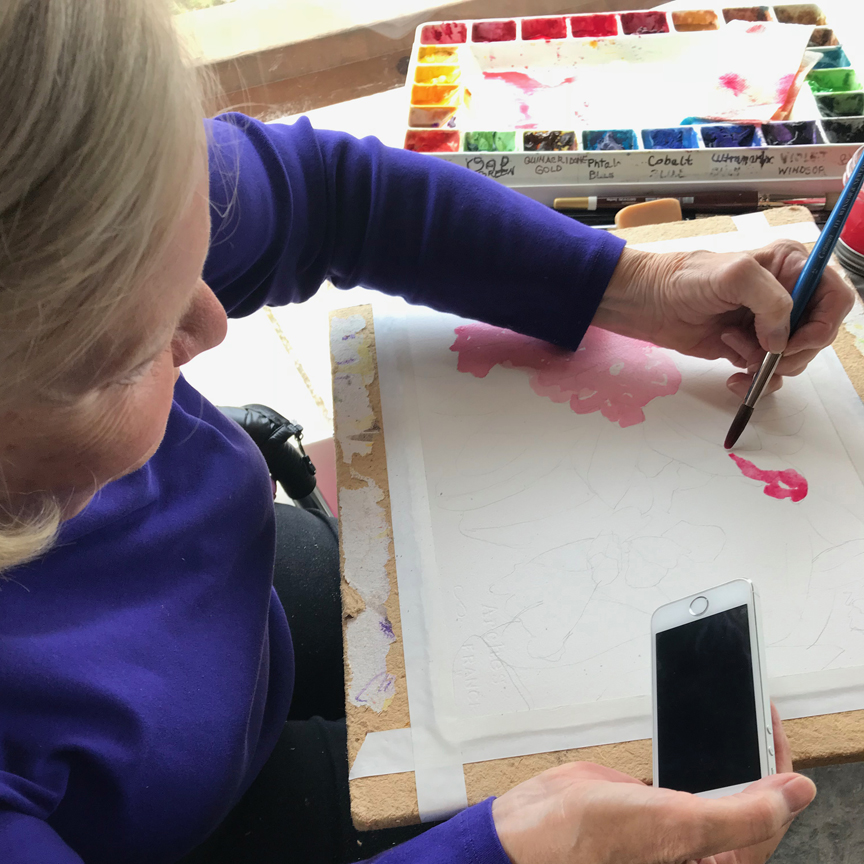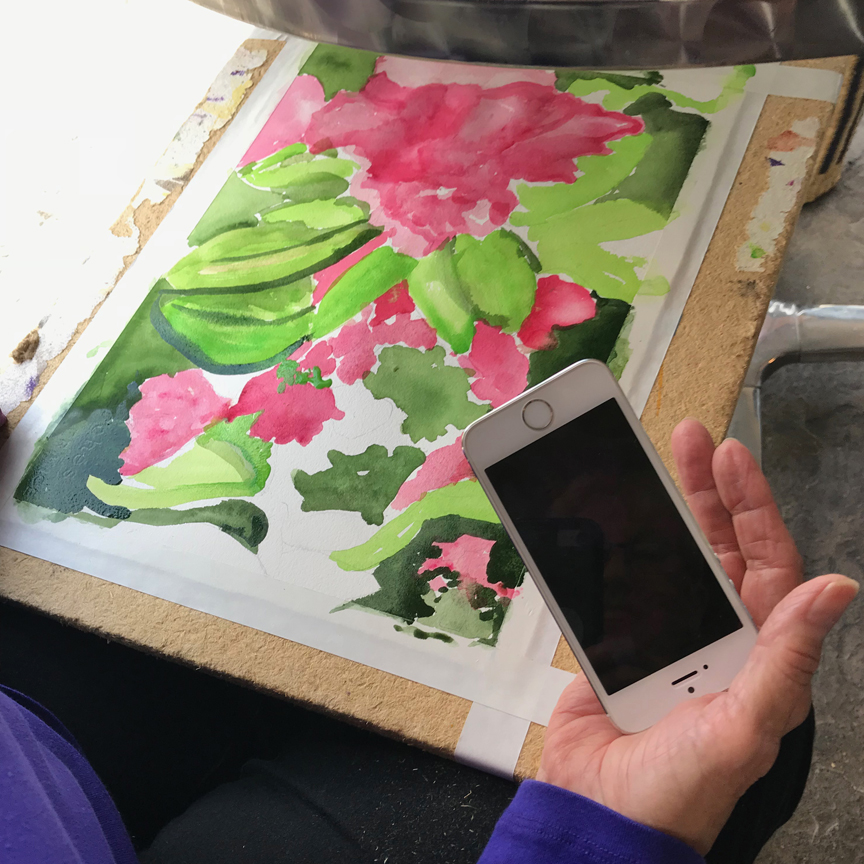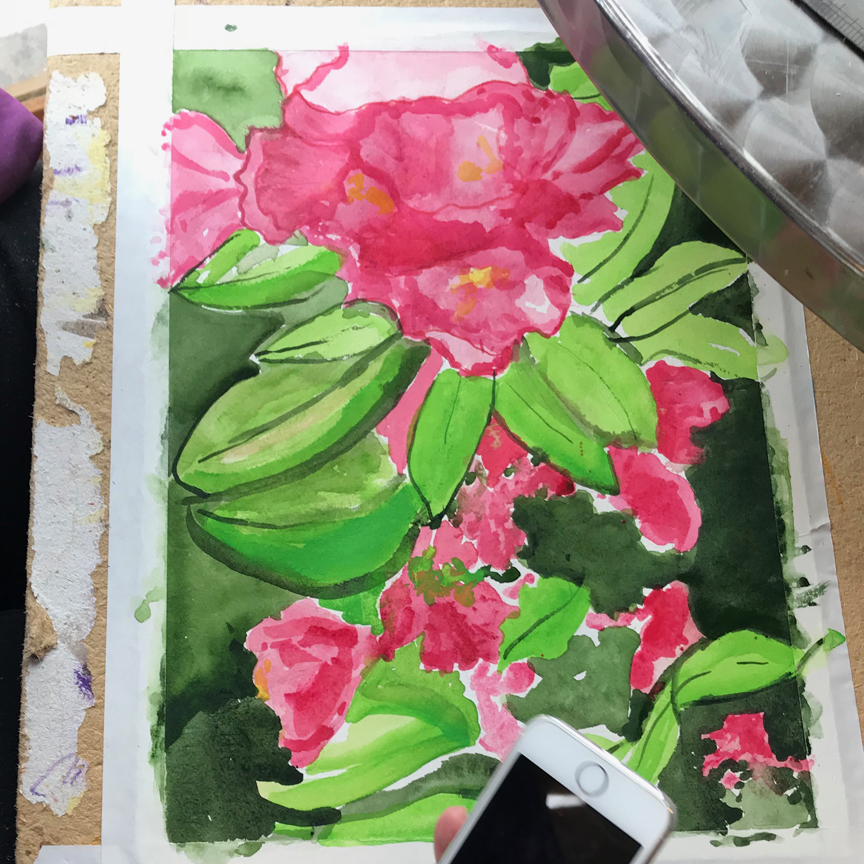 Lona launched right in on her painting of rhododendrons, bringing that garden item to life amid the sketchers. So loose & wonderful.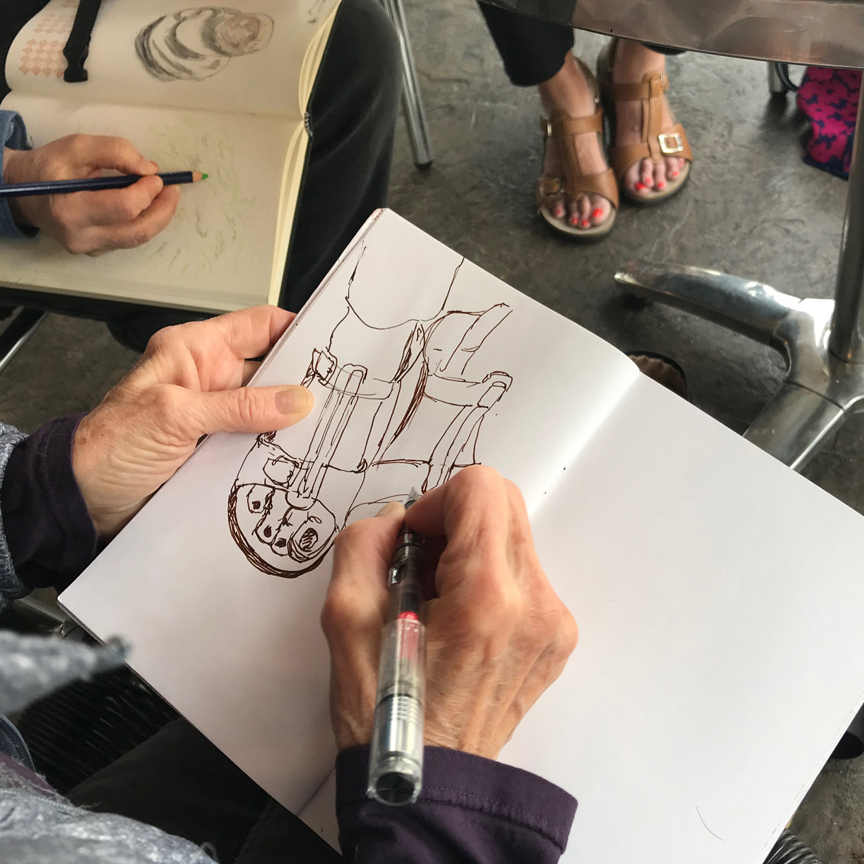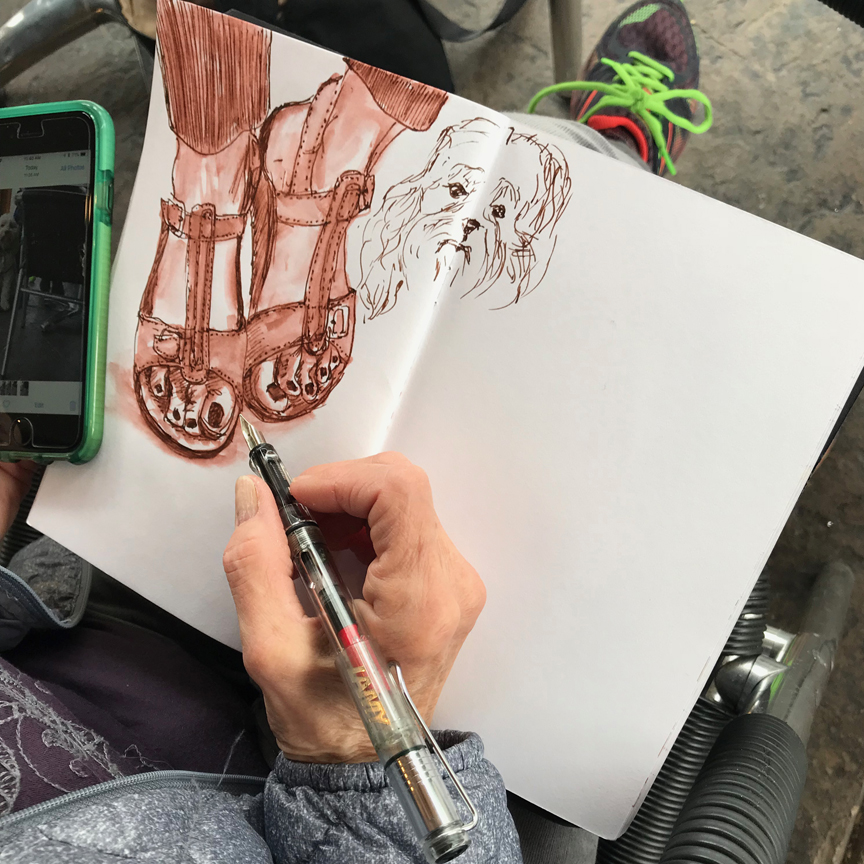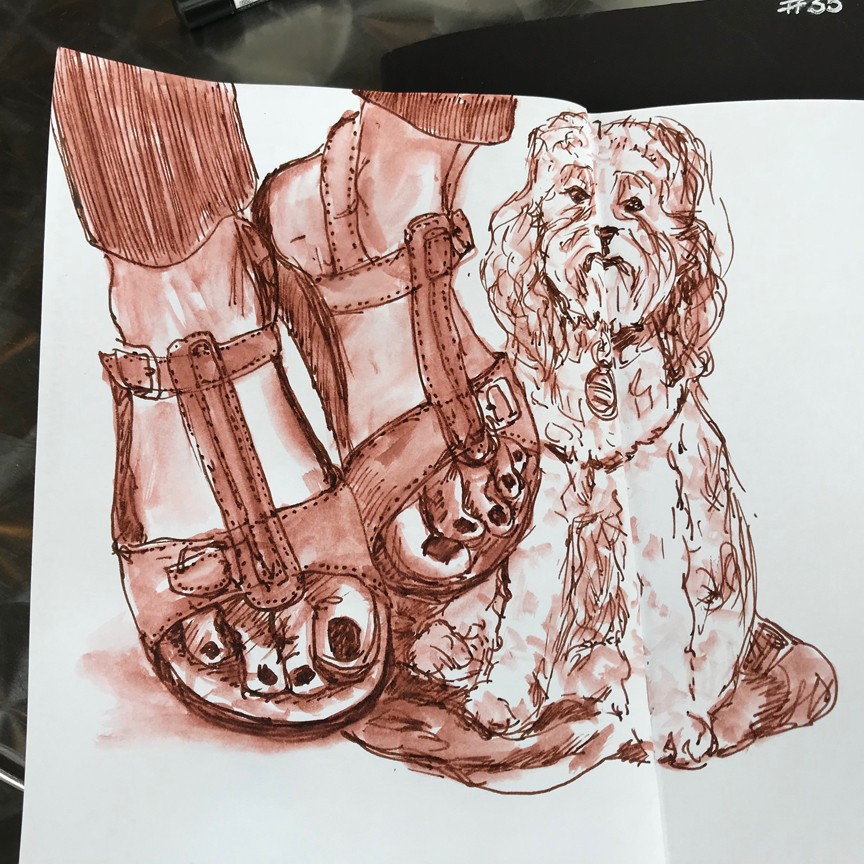 Meanwhile, Barb Sh was sketching Lona's feet, and what else? Well, Tutti, of course! And she does dogs so very well.