Tradewinds at Jiffy, Eugene, OR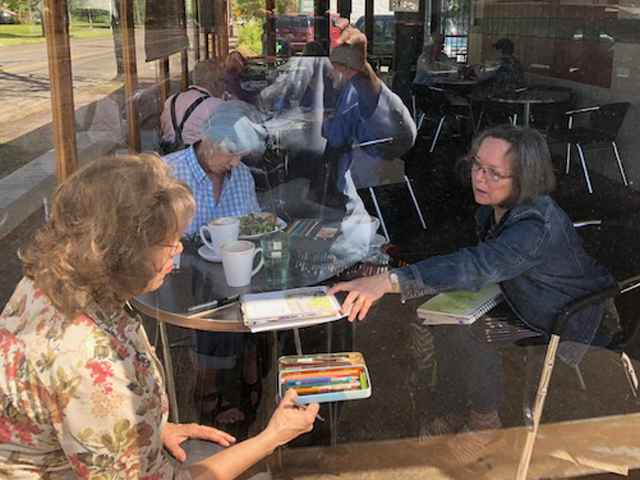 It's a bit hard to see through the plexiglass, but here we all are.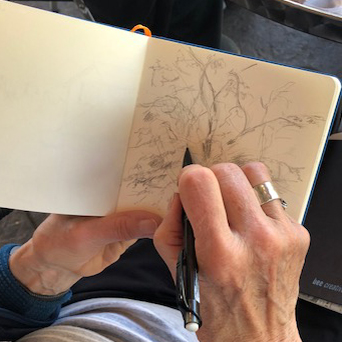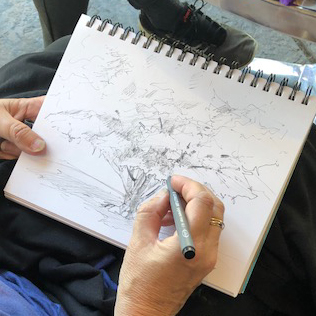 Penny and Patti were sketching the huge tree across the street.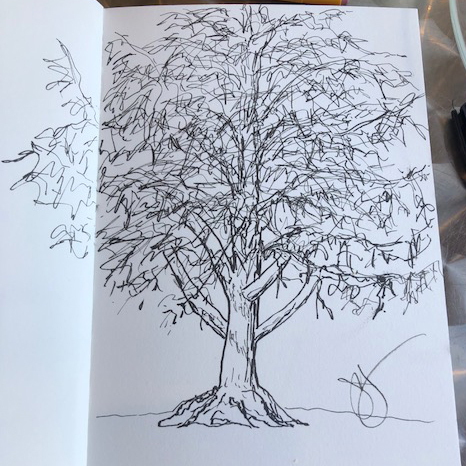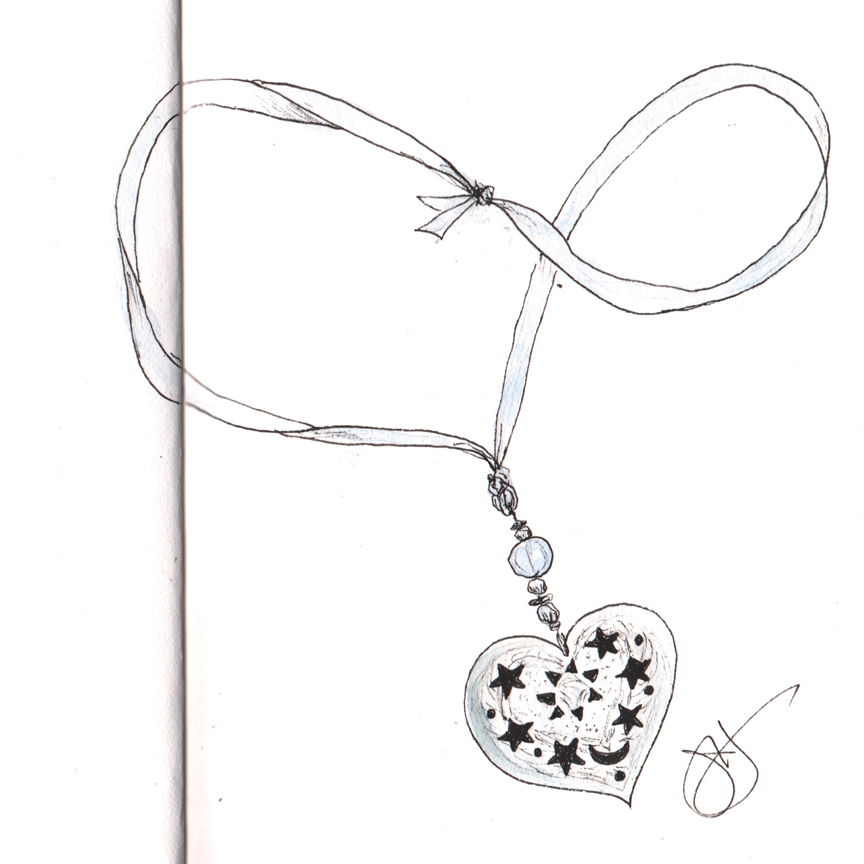 Here's Jane's version of the tree, then a necklace sketch.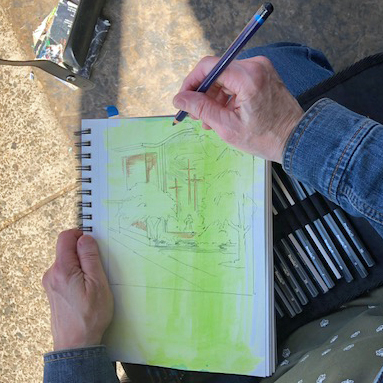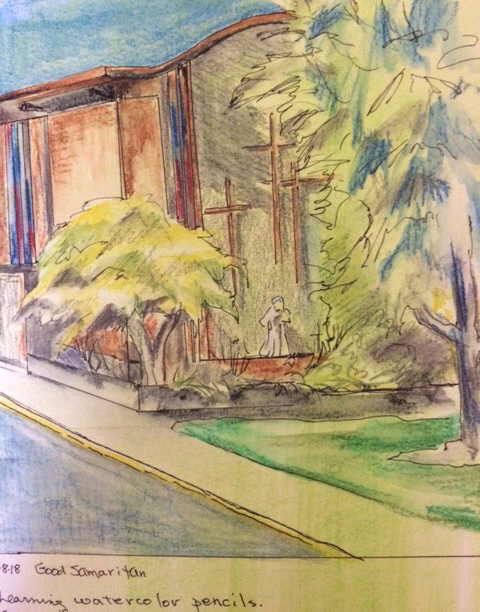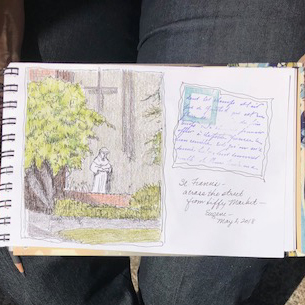 Bev was trying out watercolor pencils, and got trees in, too.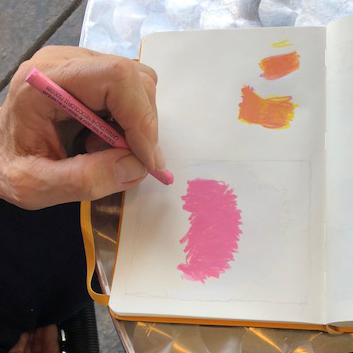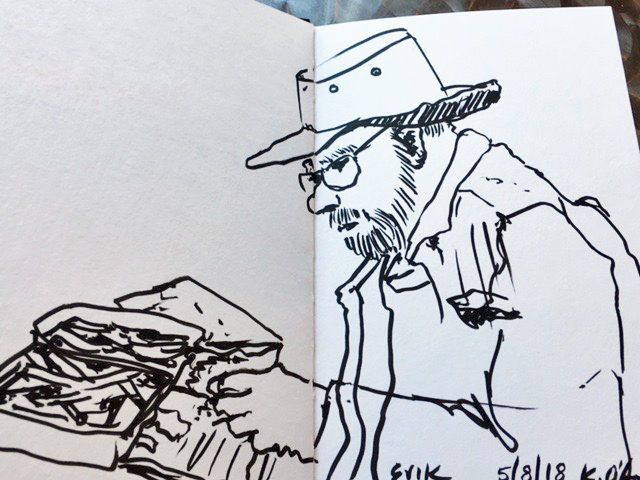 Erik got started on trees and shrubs, and Ken got busy on Erik!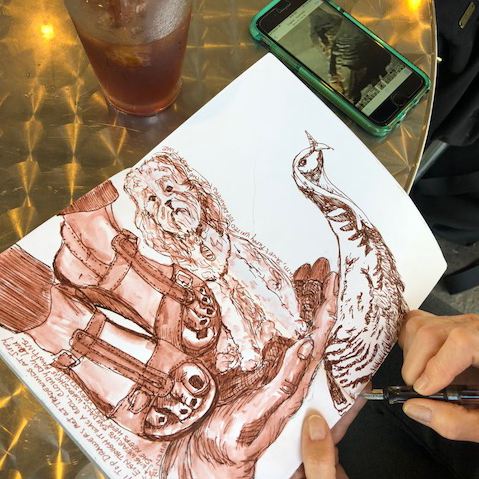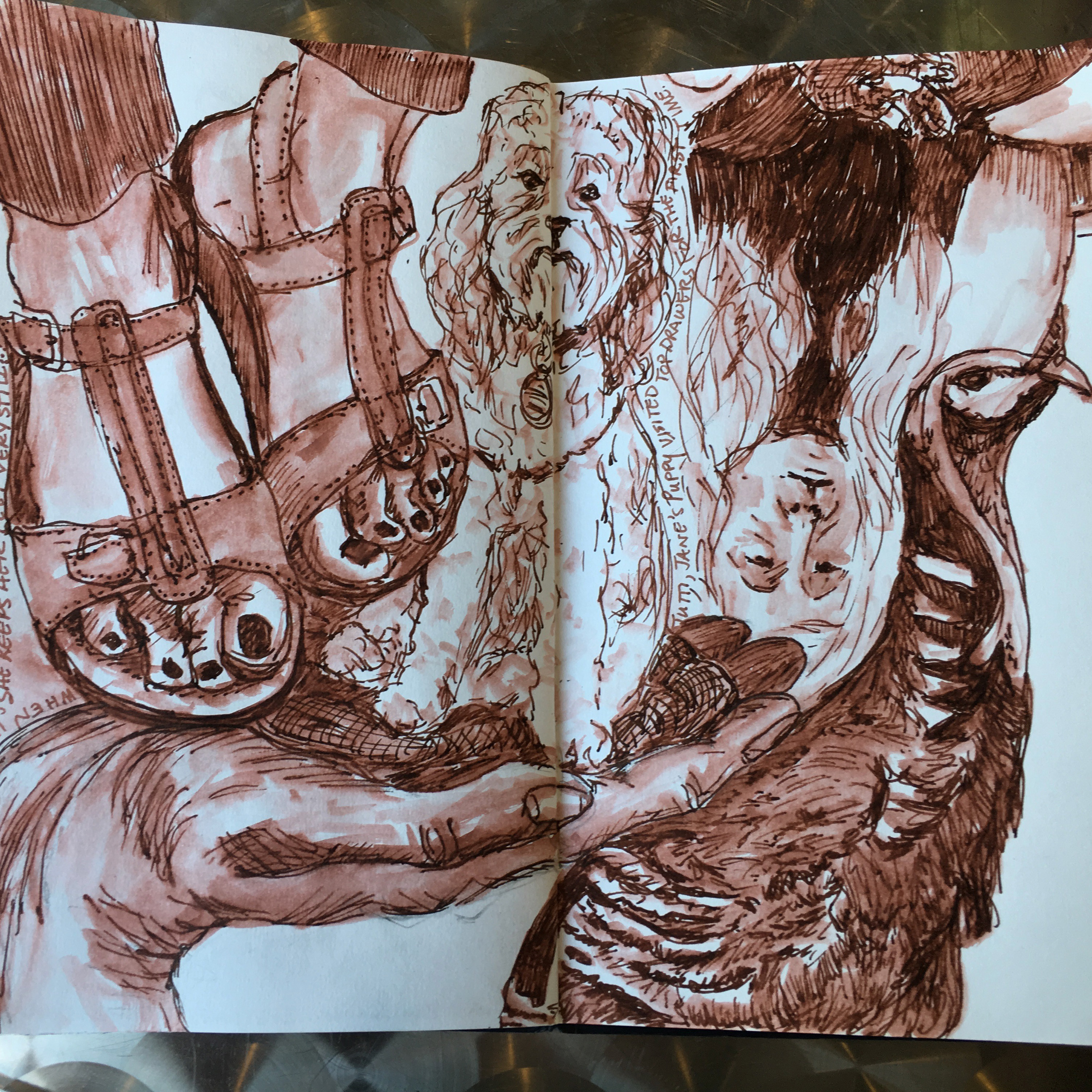 Barb Sh continued to build on a prior sketch page to include…wow!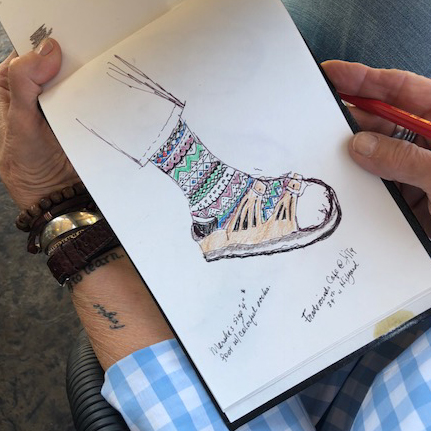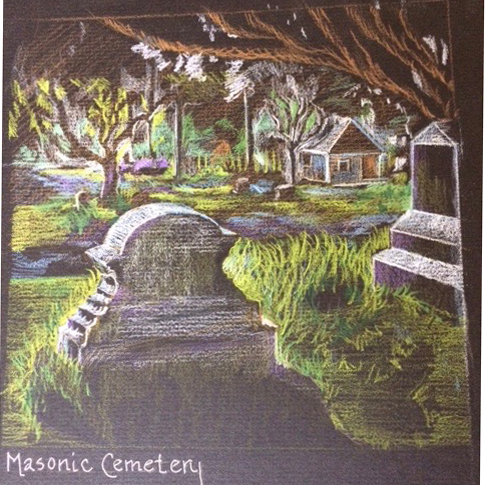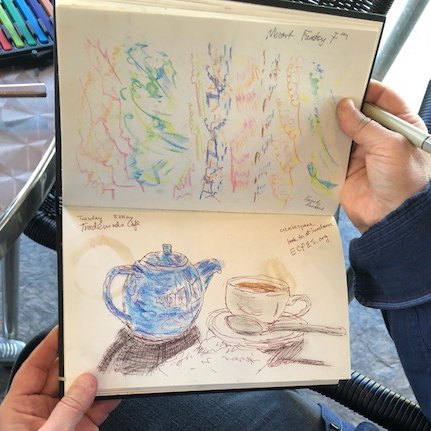 Here's Marnie's sketch of Marsha's foot, Marsha's finished sketch of the cemetery from last week, and Daisy's sketch of teapot & cup.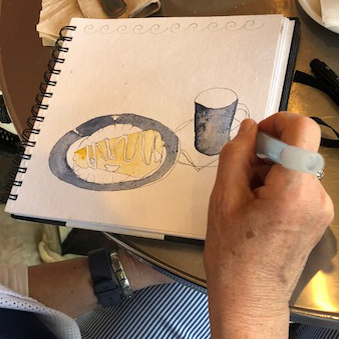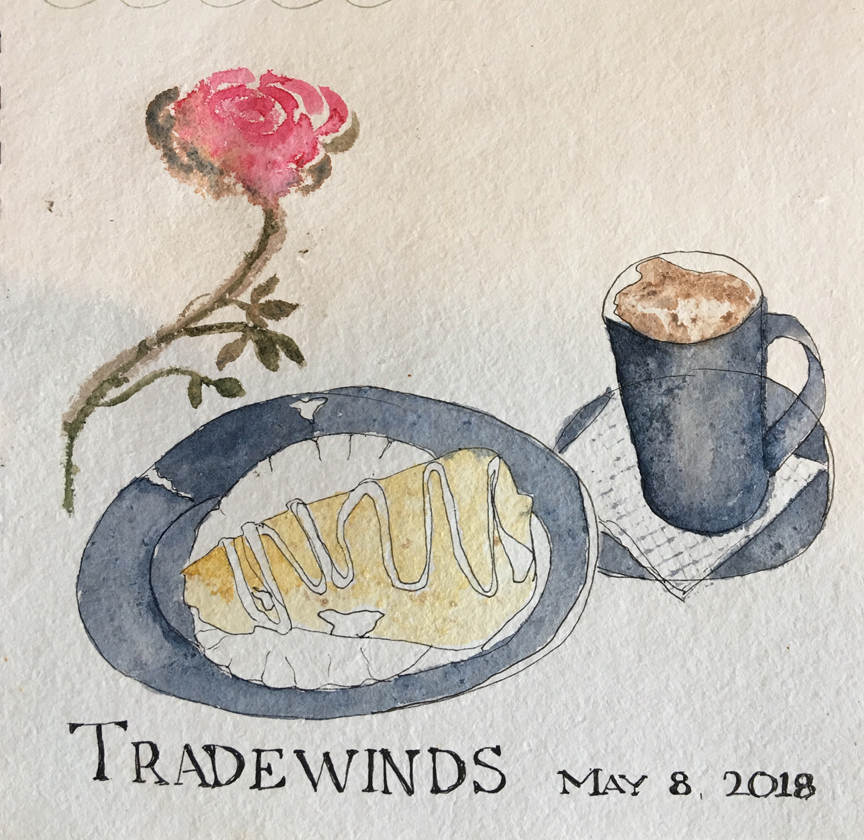 Katie's sketch summed up our experience at Tradewinds – yummy.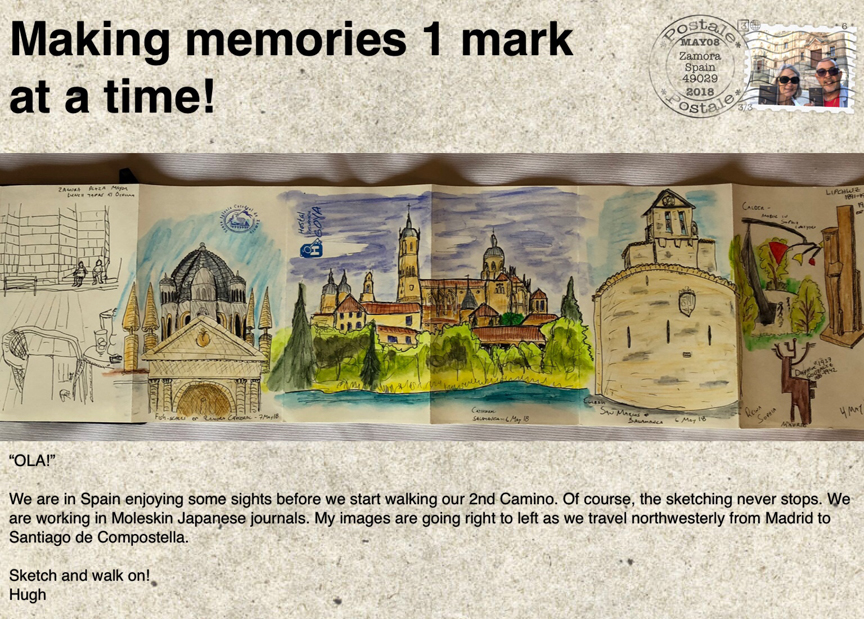 And meanwhile, here's what we received from the Larkins!