Cortesia Sanctuary, Eugene, OR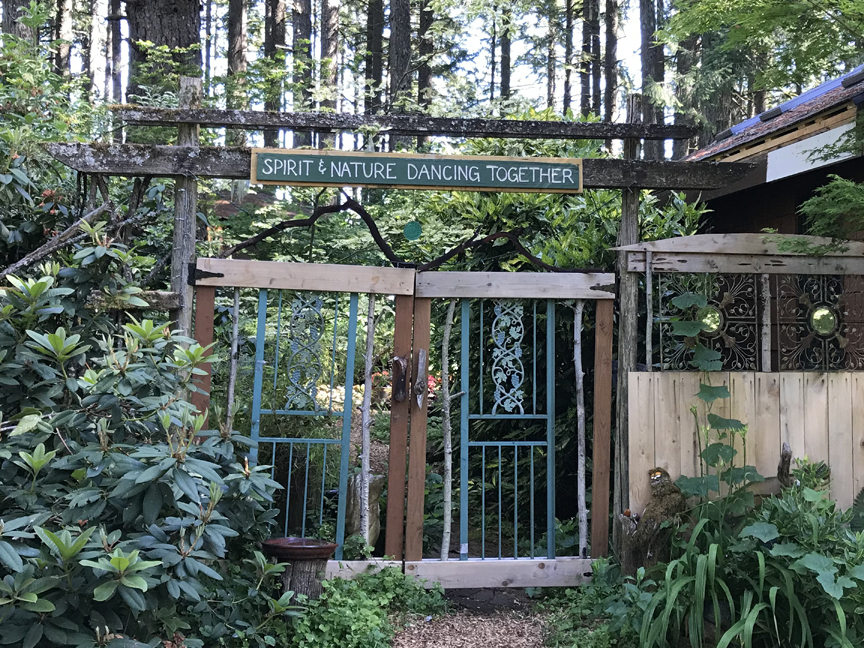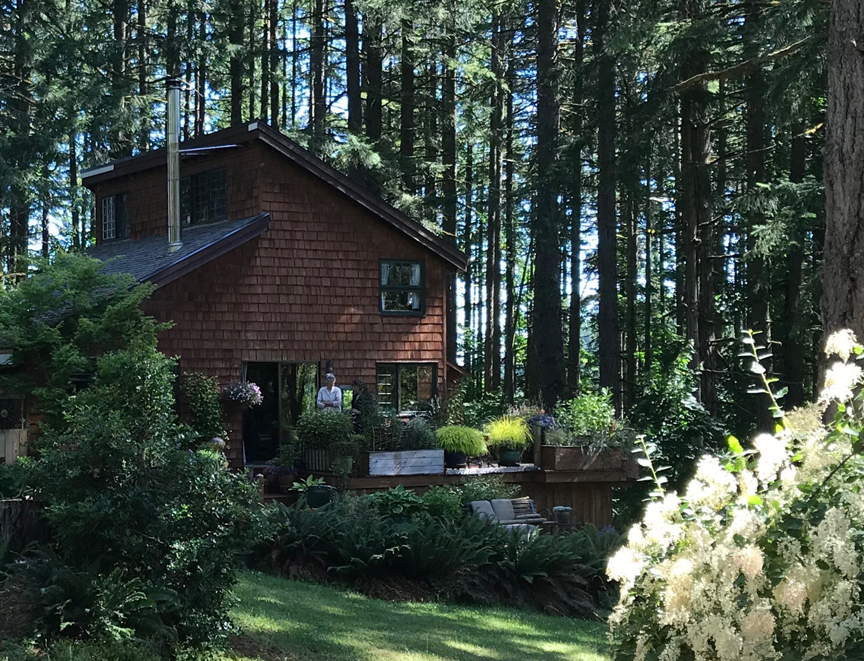 Tricia invited us to her wonderful place outside Eugene – what a treat to have garden and woods and sweet spots to sketch!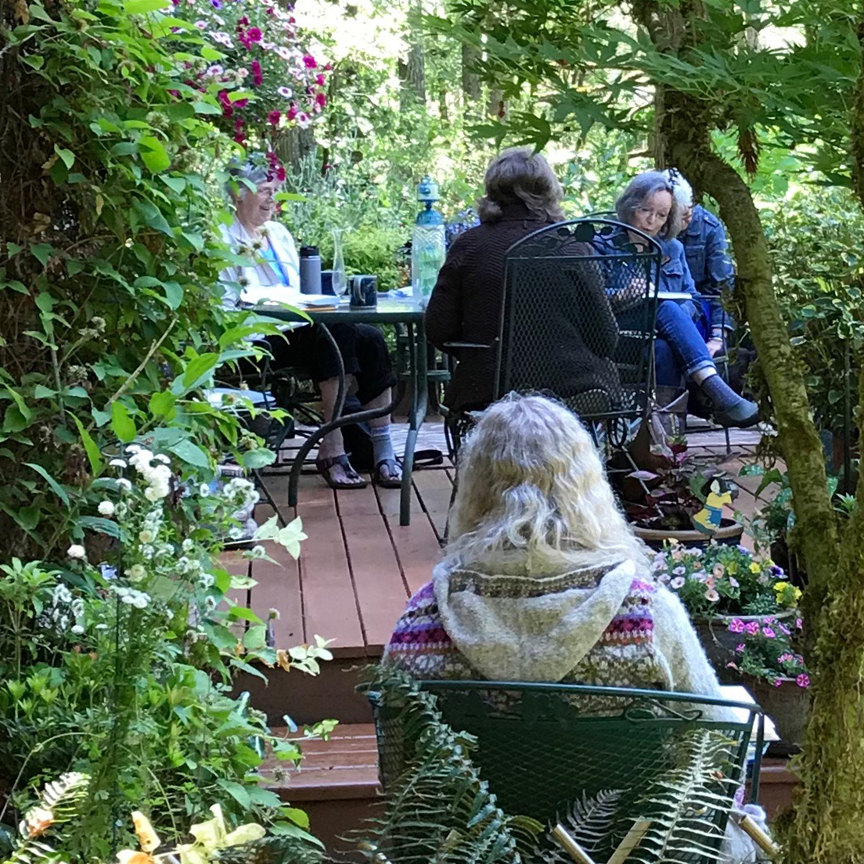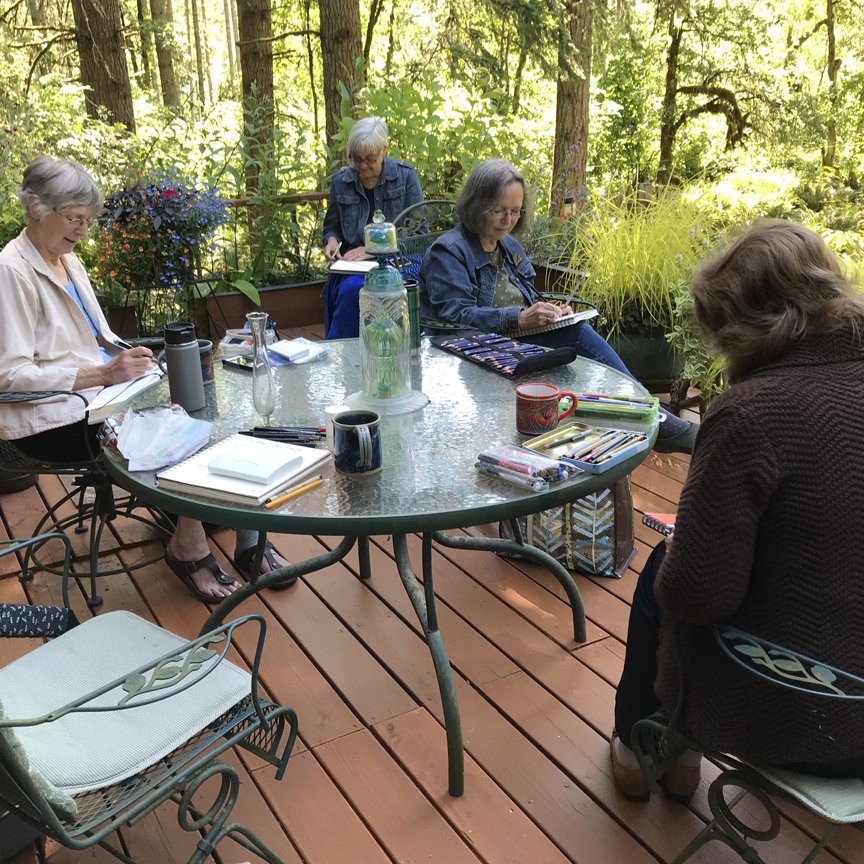 Several of us settled right down on the deck to begin sketching.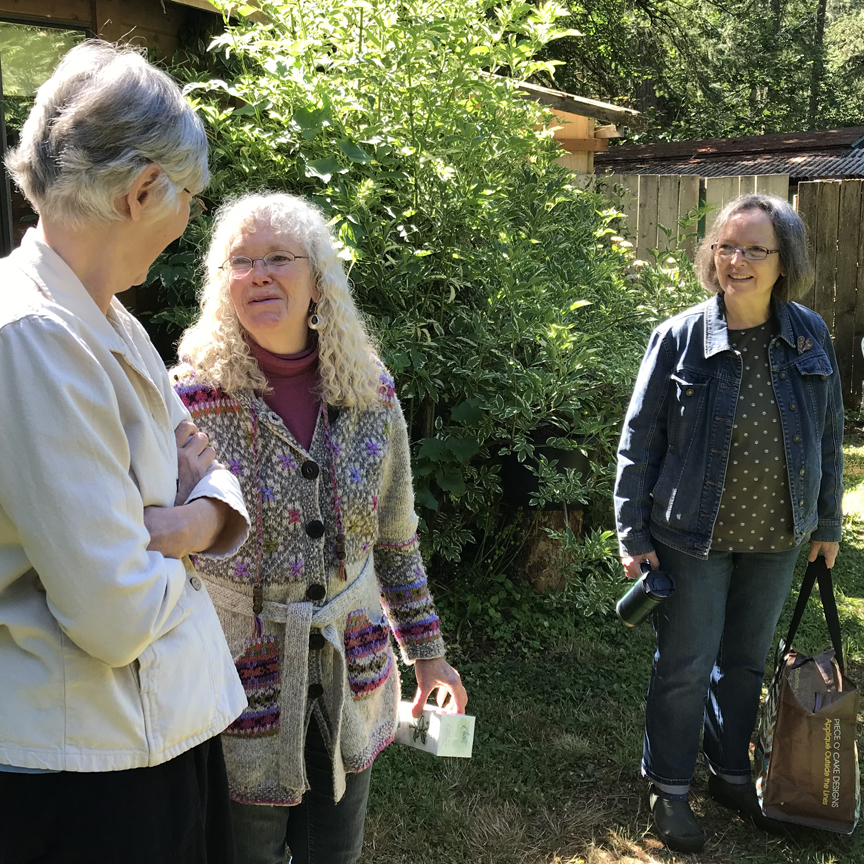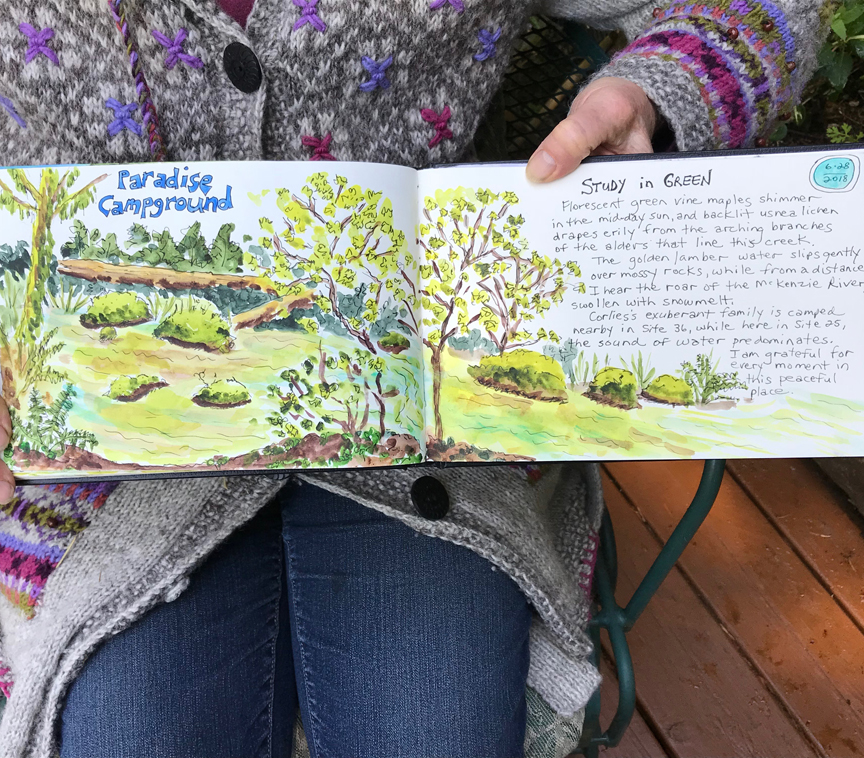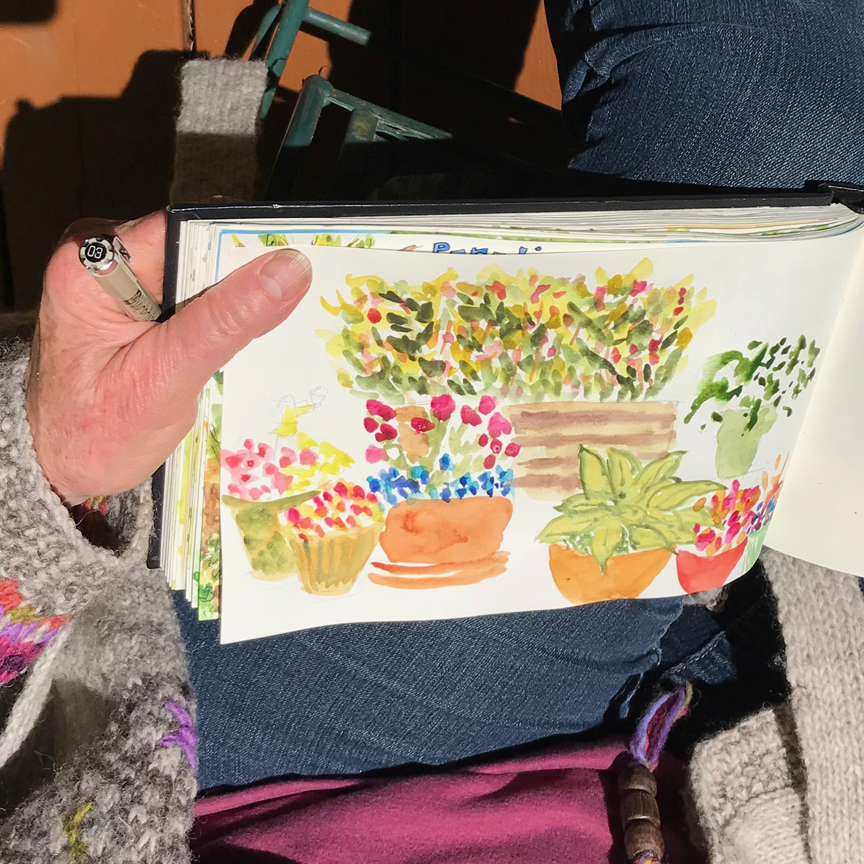 Tricia started by showing folks around her wonderful space, then settled down to show her "GREEN" painting, and do a new one.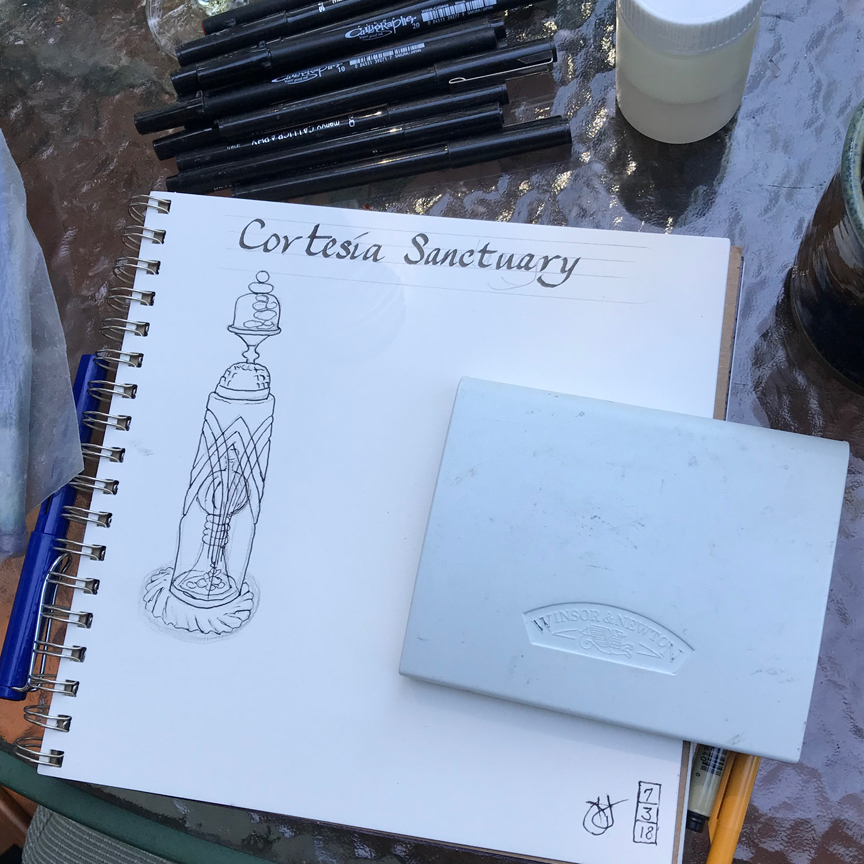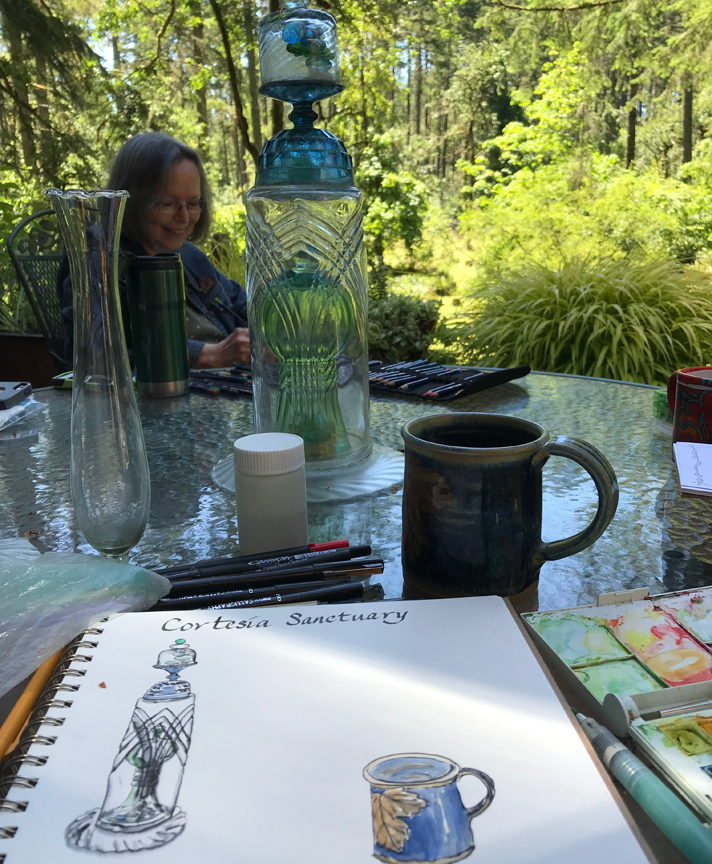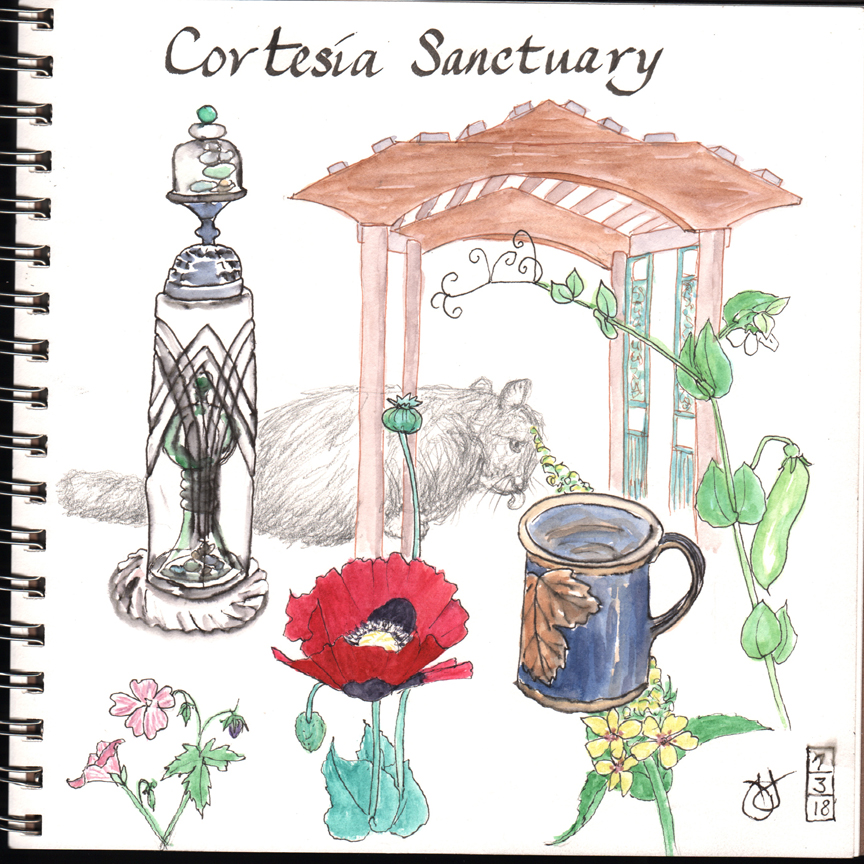 Jane started with a table ornament, then added a cup, and then finished at home by adding glimpses of treasures at the Sanctuary.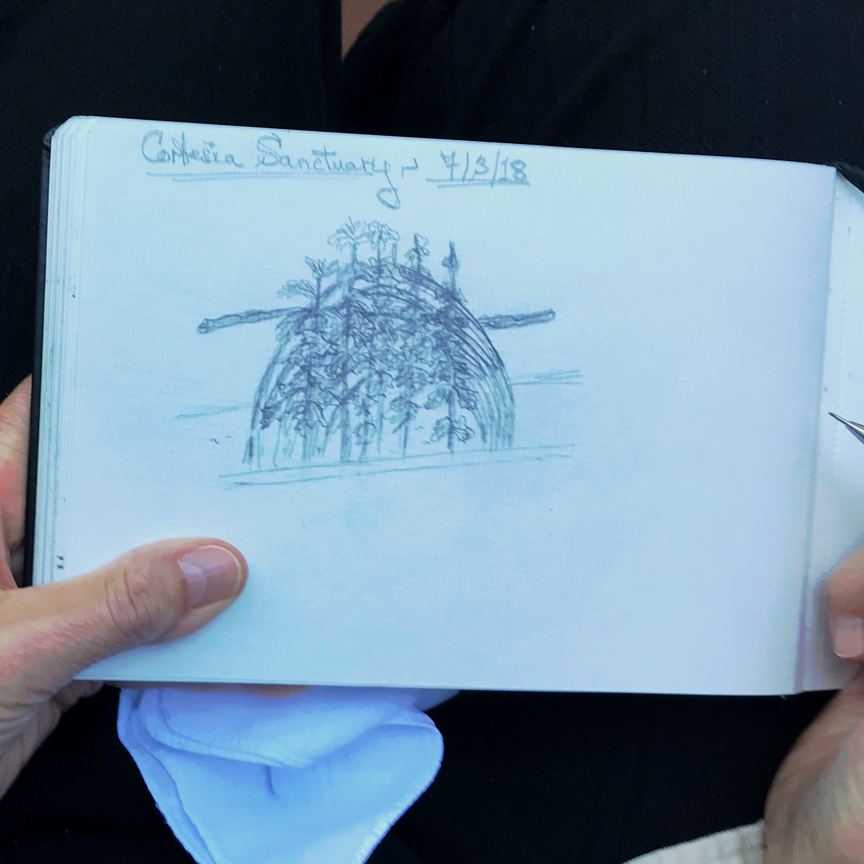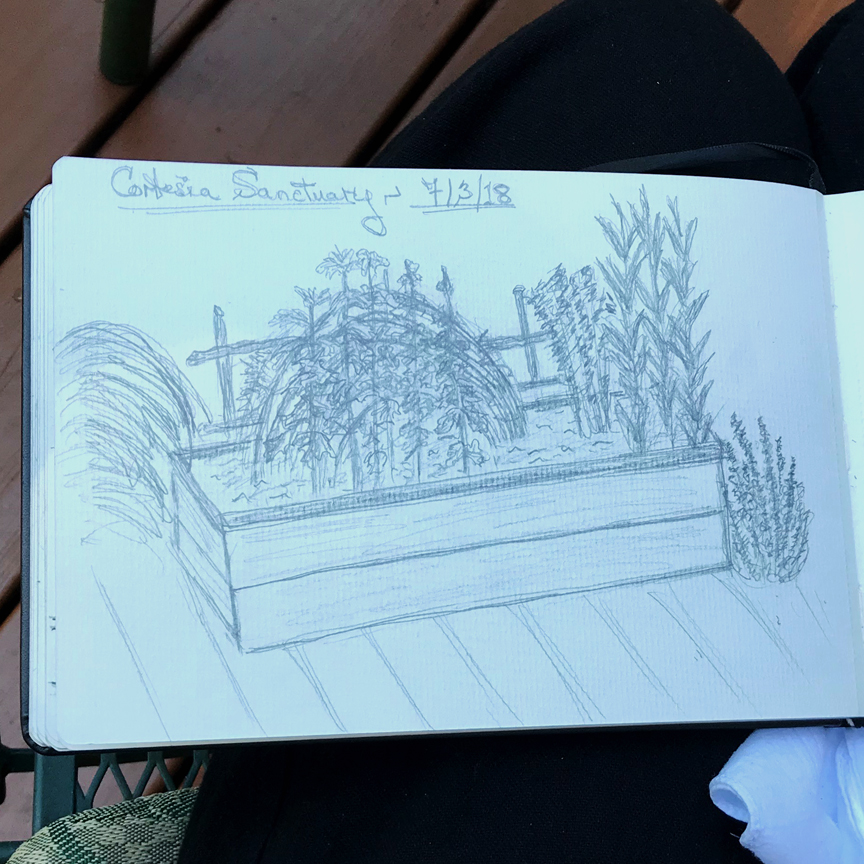 Helga chose a flower box on the deck with an interesting trellis. She even attempted to get the wood grain in the flower box – super.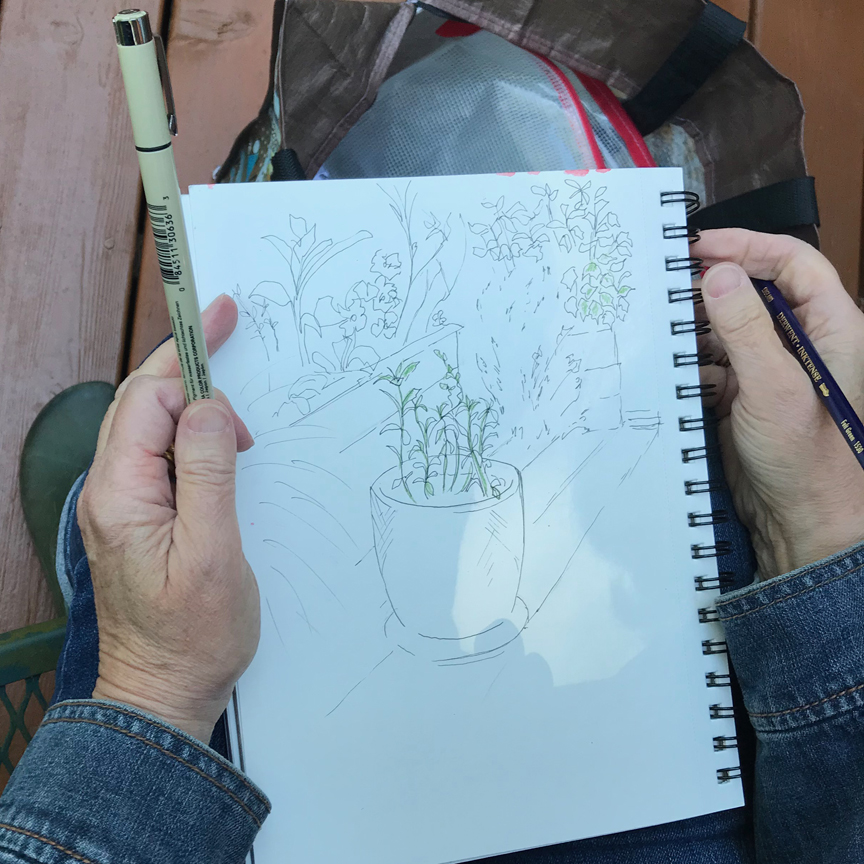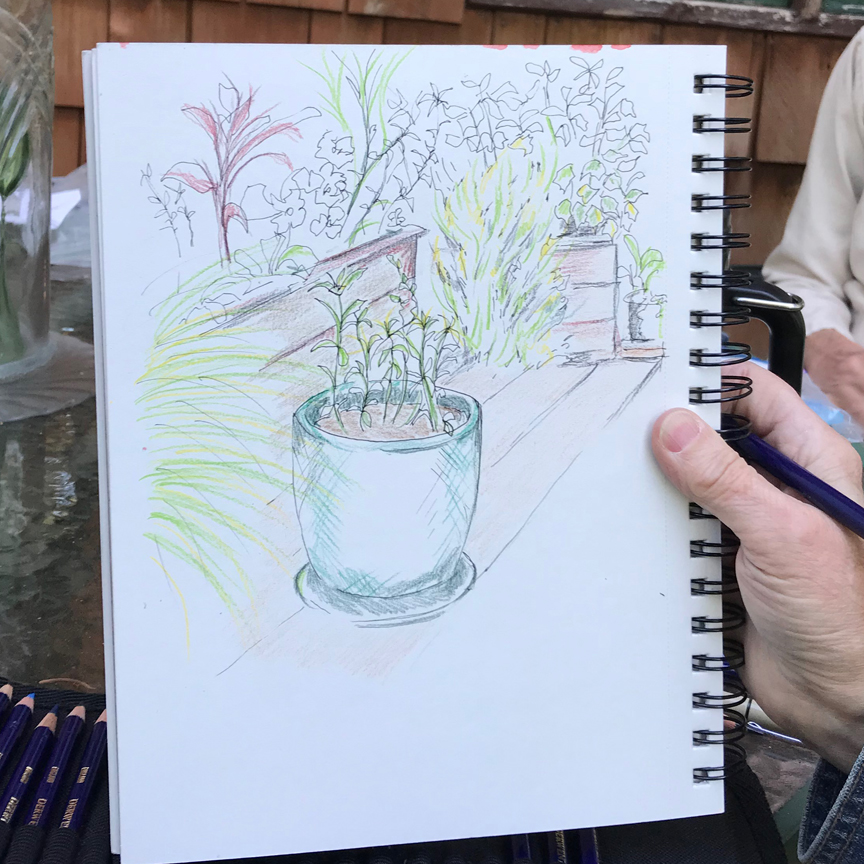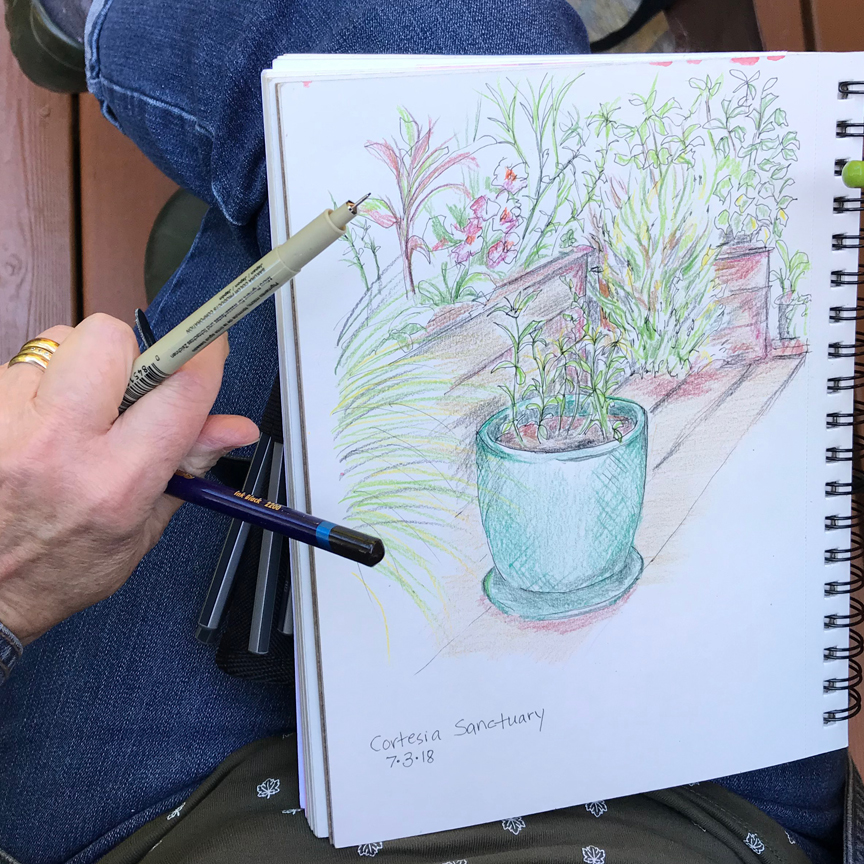 Marsha began her sketch of flowers on the deck with a light pencil sketch, then inked it and added colored pencil. Nice job!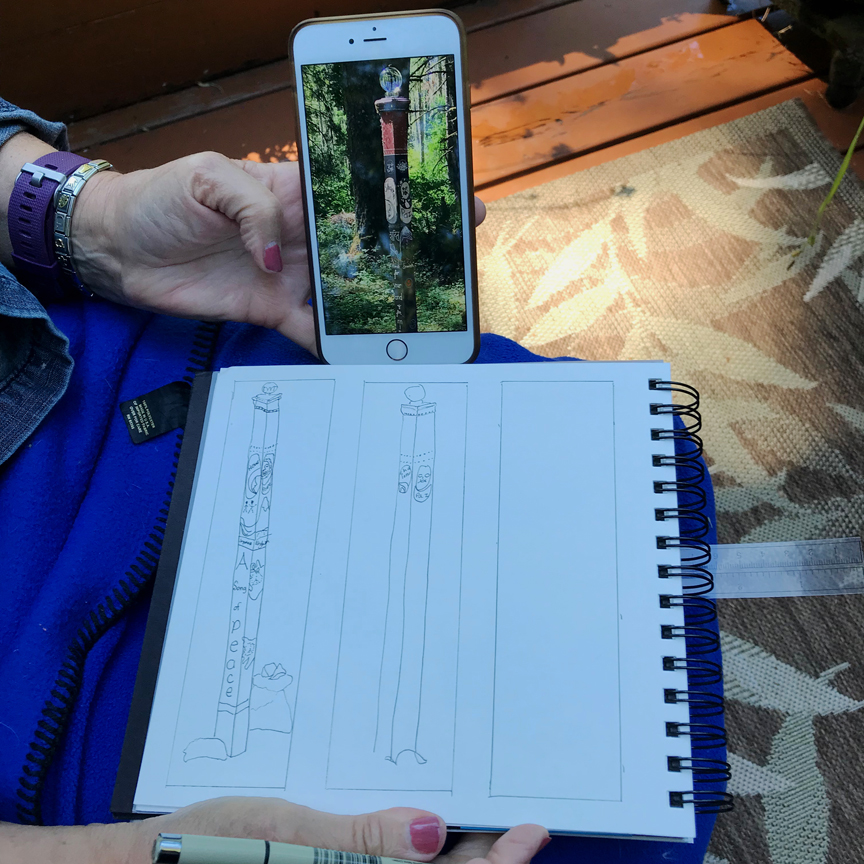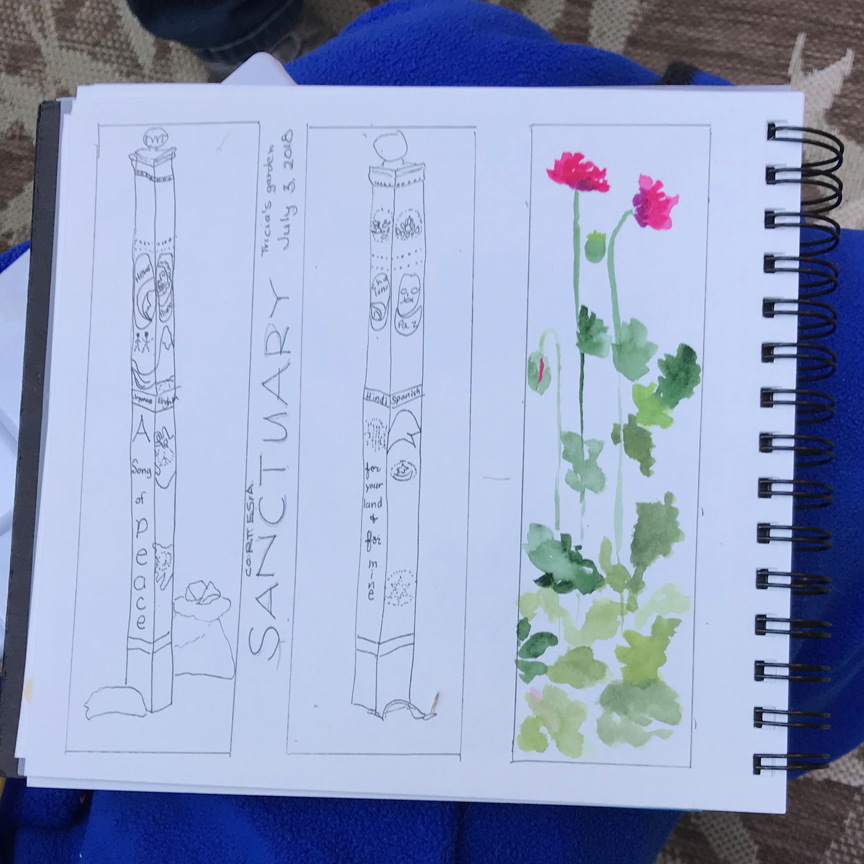 Katie took one look at the tall trees, the tall peace posts in the labyrinth, the tall flowers, and made rectangle "windows" for them.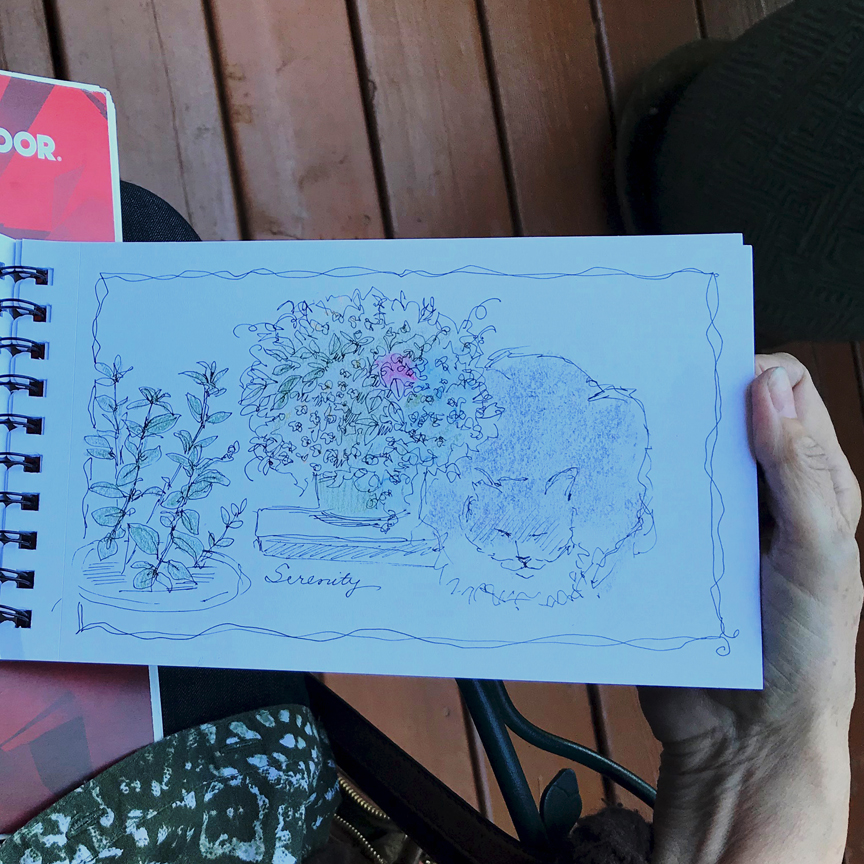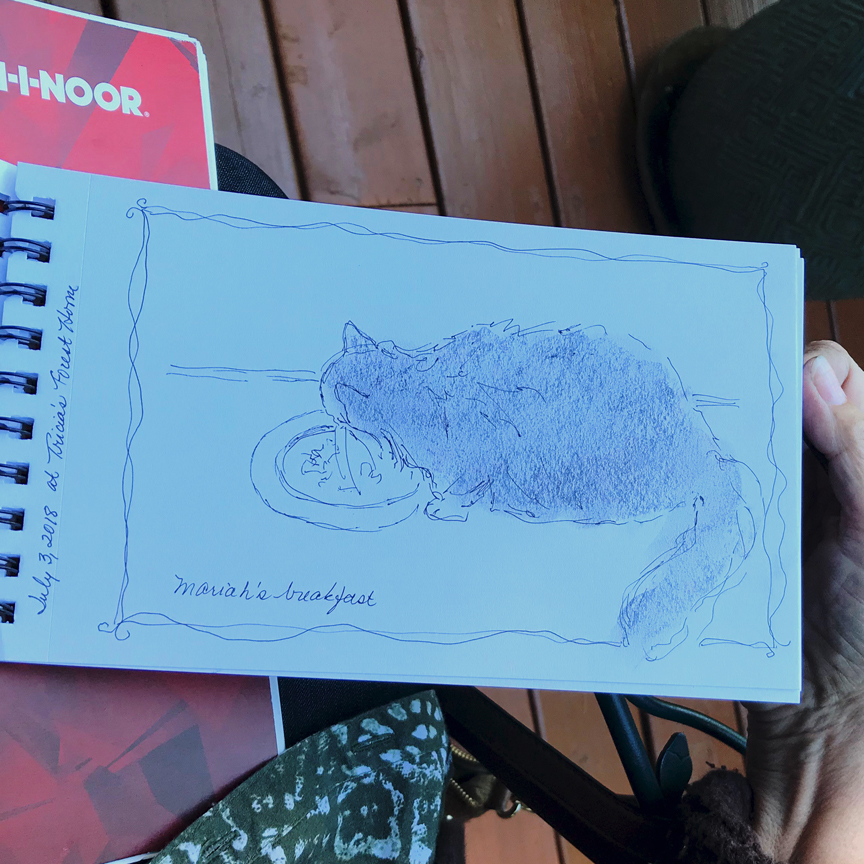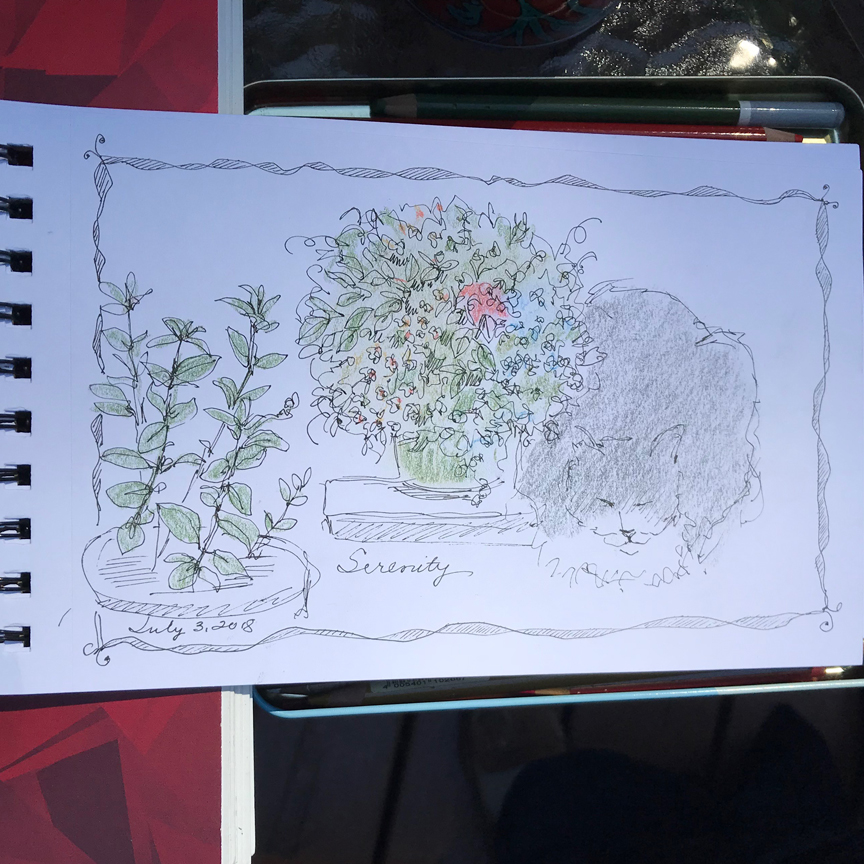 Bev fell in love with Tricia's ancient cat – what charming sketches!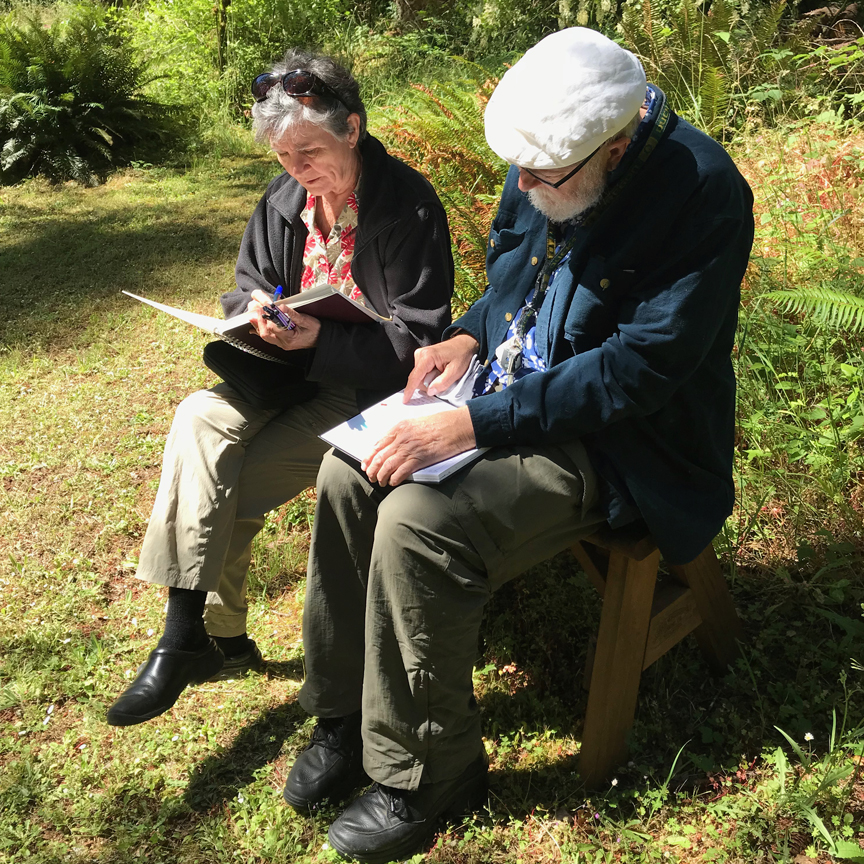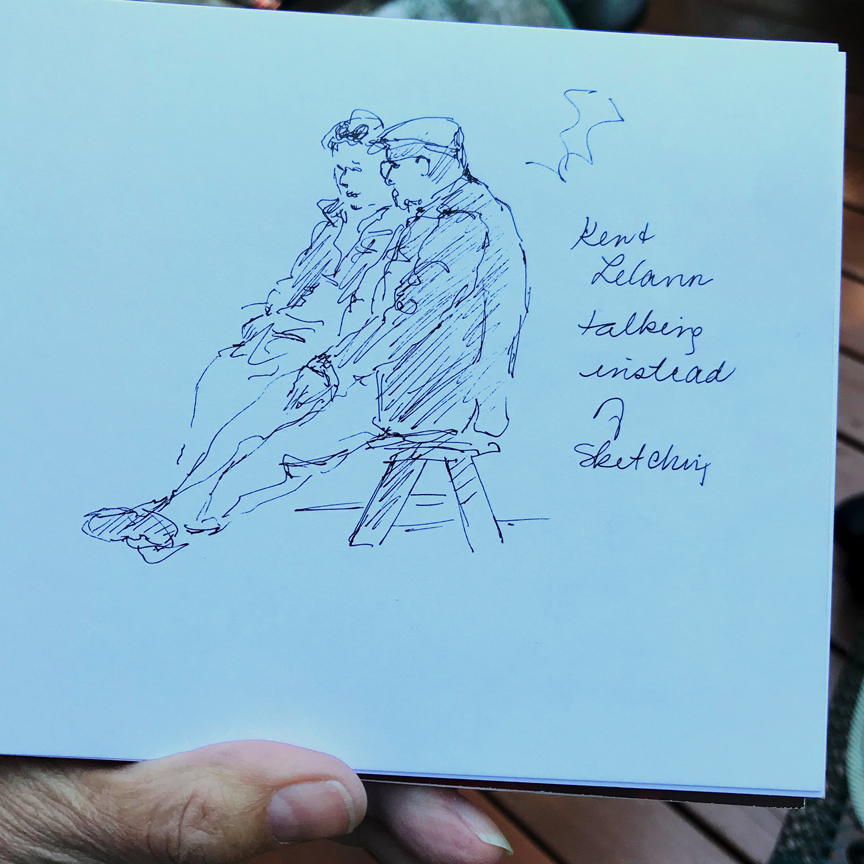 We caught a view of Lealan & Ken below the decks – talking art? No, exchanging downsizing ideas! But Bev got in a sweet sketch of them.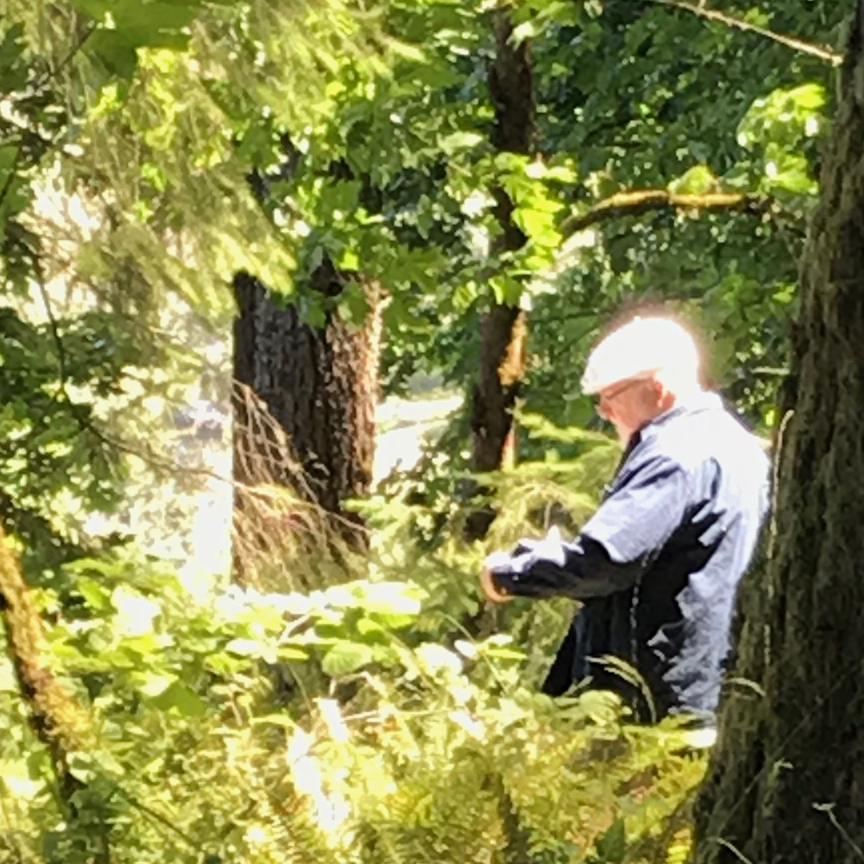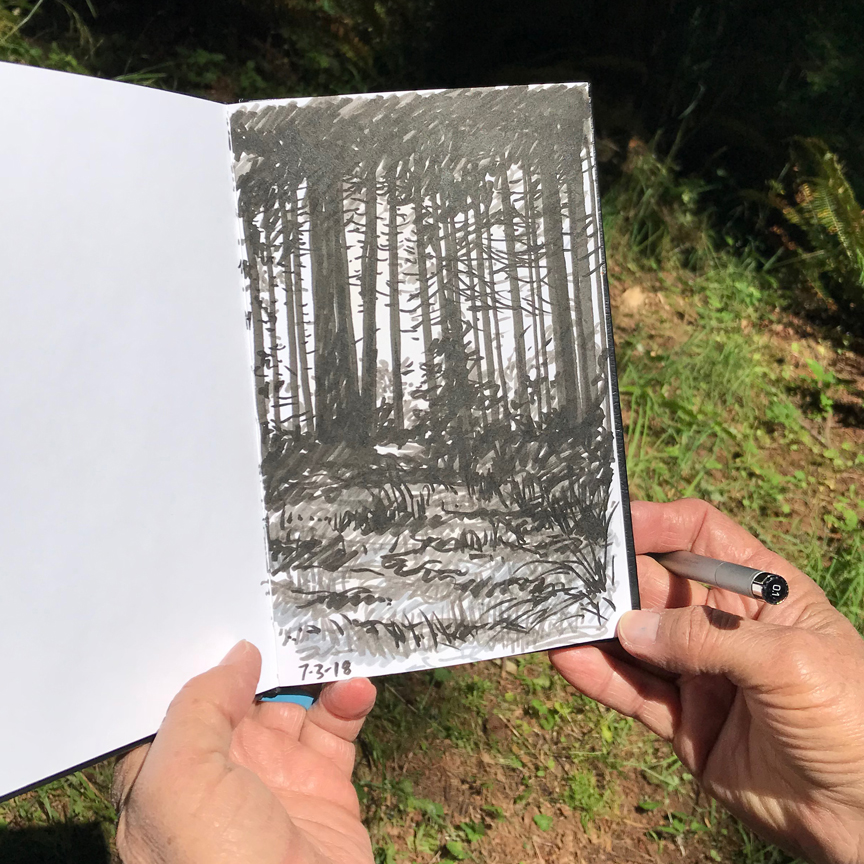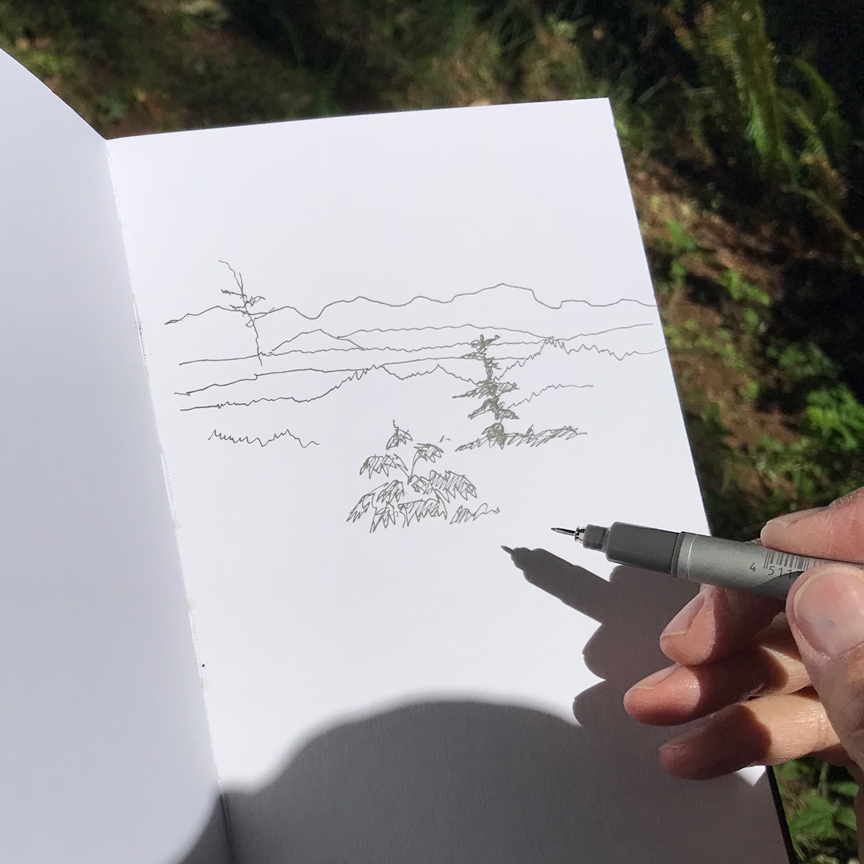 Then Ken was off to the woods, doing first a brush pen impression, and then a far-away view of the valley and  hills beyond.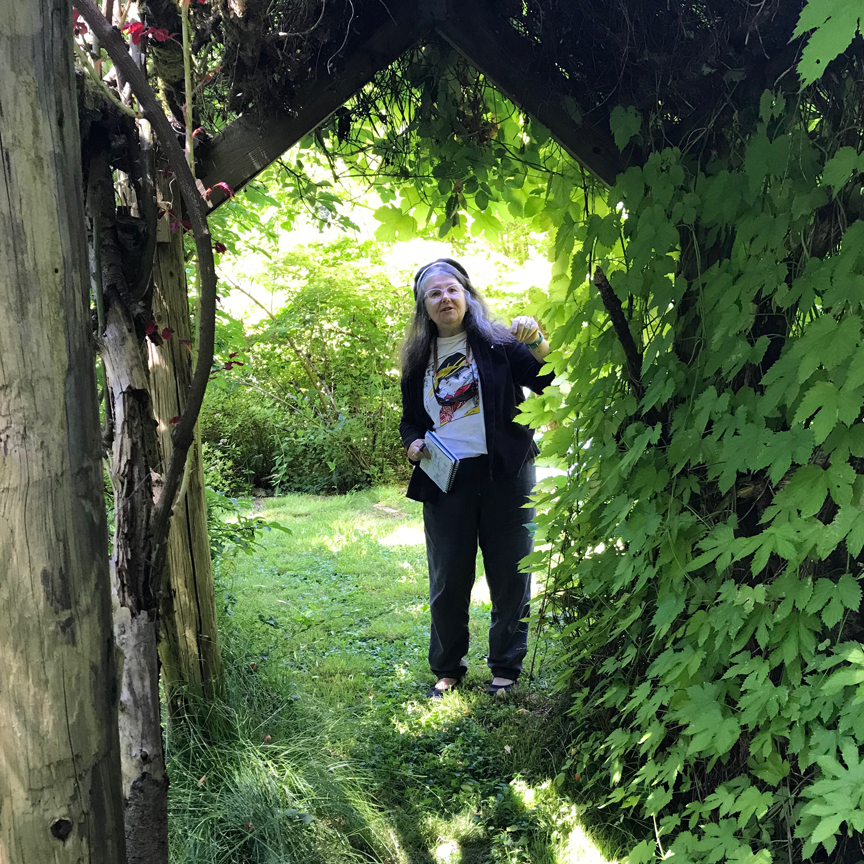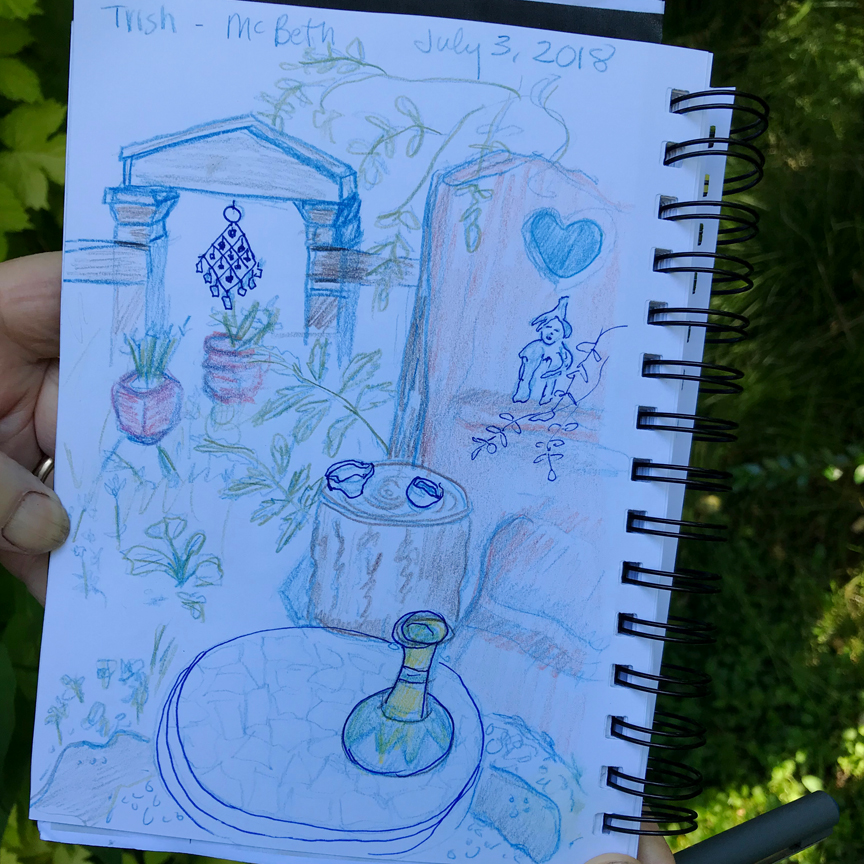 Meanwhile, Laura had found a hidden garden, and filled he page with  treasures from it. What a sweet place, a sweet sketch.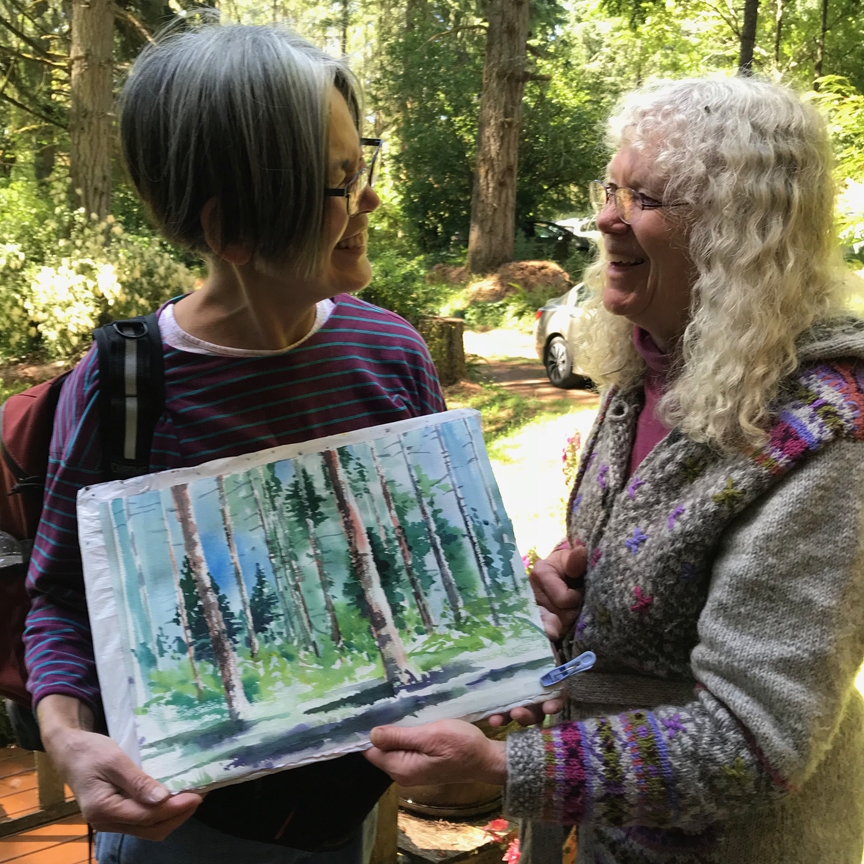 We knew Satoko was around somewhere. Here she's showing Tricia the watercolor she did of the area, so full of light, color and life!